Summer Date Outfits: How should I dress up for a summer date? What is the best way to do summer makeup? These questions can haunt any girl's mind before any date, especially if it is her first one. But you do not have to worry because, in this article, I will cover everything you need to know about dressing up for a date in the hot season!
Every girl wants to look stunning on a first date, and what better time of year than summer? It is the best time to flaunt what you've got by using your summer wardrobe to its full potential. Needless to say that a fantastic first impression on a date is guaranteed!
What to

Wear to a Date in Hot Weather?

It is summertime! Therefore, dresses are always a great item of clothing in this sticky and humid weather. They are light, breezy and look stunning on wear. Furthermore, shorts, jeans, and gorgeous blouses all work effortlessly for the date look. Whatever outfit you wear, the key to pulling it off is how you carry and style the look.

Going on a Brunch Date? Check out these Brunch Date Outfits – 20 Outfits To Wear To A Brunch Date

Invest in worthy summer accessories, including cat eye sunglasses, oversized chunky gold jewellery, hair scarves, and scrunchies. The great thing about this weather is that the chunky boots and wellies go away, and the heels and sandals come out to play. Heeled sandals are a great footwear style to create that help achieve a slim and sleek look. This style of shoe is perfect for showing off the ankles.
Tips on Dressing Up :
Match your denim shorts with a coral-coloured strappy top. Coral is a common natural summer color and will match any skin tone flawlessly!
Jeggings are also fantastic for a first-date outfit.
This summer is all about pastels, pinks, blues, yellows, oranges, and white.
Do not forget to pedicure your feet and paint your nails beautifully with a neutral shade that matches every outfit.
Pink lips are not only a favorite but also a brilliant shade for a day or nighttime date.
Please make sure to accessorize your outfit and pay special attention to your hair & makeup!
Here is a complete guide for girls on how to look hot in the summer sun. The following images give perfect examples of the ideas explained above. Have a glance at these outfits and choose the best combination for yourself. Good luck, and do not forget to relax and enjoy yourself!
24 – When Life Gives You Lemons, Wear Them!
At this point, printed dresses have become a staple when it comes to dressing up for dates! You can make your look feminine or edgy – or a mix of both – as you want, depending upon the silhouette and length of the dress and the print on it.
Wear a pair of gorgeous heels for a formal look, or opt for sneakers or sandals for casual and laid-back chicness. Furthermore, accessorize your outfit with trendy gold accessories, and compliment your overall look!
Here are some more of our favorite yellow outfits for this season.
23 – Pair a Ruffle Top With Jeans for a Classy Look
If you are on the clock and need to head out as soon as possible, this outfit is the way to go! Go for a cute blouse top and pair it with jeans and heels for an effortless look. Moreover, this look will give you minutes to spare to focus on your hair and makeup so you can get glammed up!
22 – Go All Out With a Timeless Red Dress!
A red dress is the epitome of grace and class. And what better way to dress up for a fancy summer night out with your significant other? Treat yourself to the finest jewelry and classy heels. Whether you leave your hair down in gorgeous waves or pulled back in a bun, you really can't go wrong with this timeless look.
Complete your look with these Red Dress Makeup Ideas & Hairstyling Tips.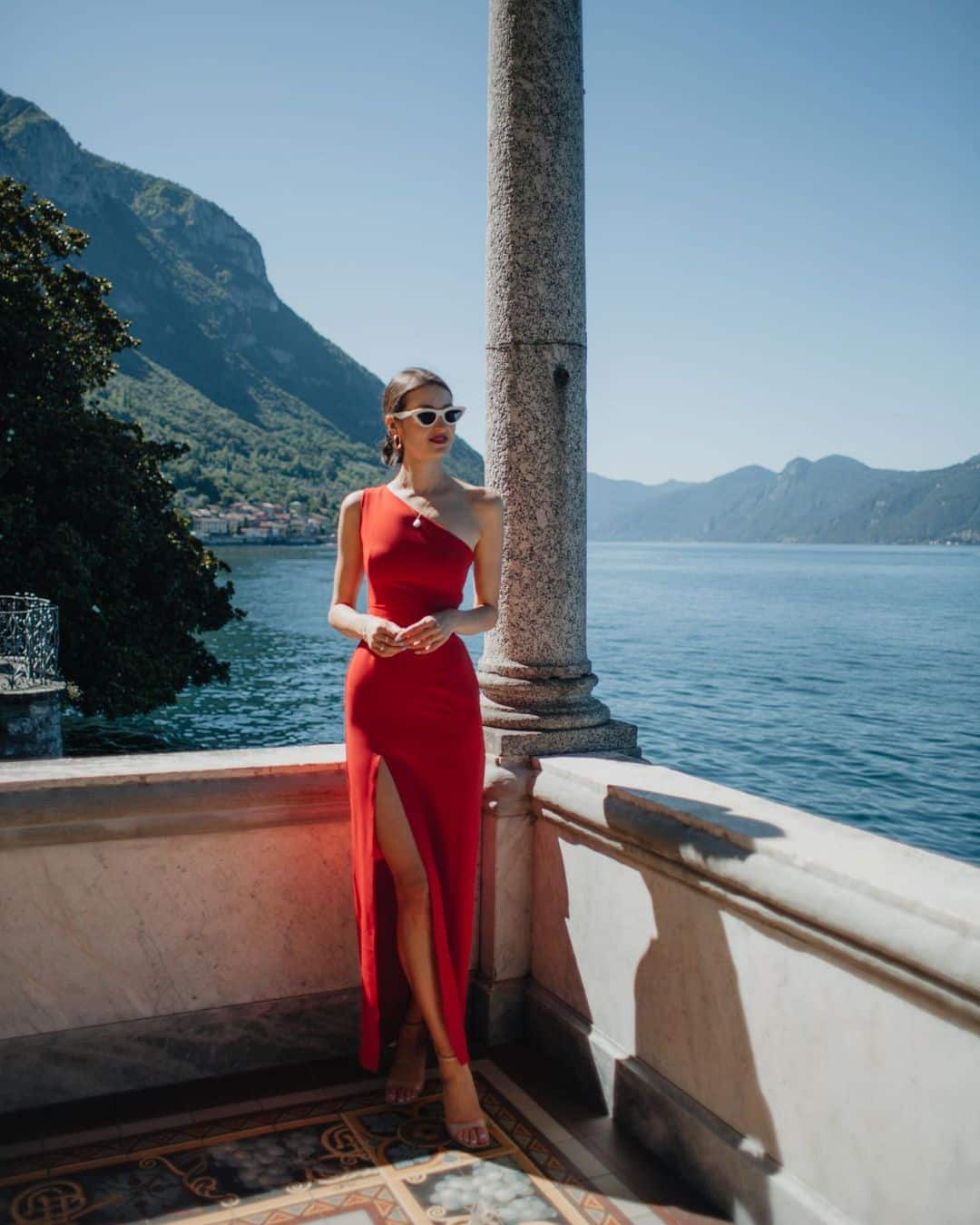 21 – Go for a Slightly Brighter Lip Color to Match the Shorts
Coral and bright shades are the pick for summer, and the best way to complement this beautiful shade in your outfit is to incorporate it into your makeup – but slightly toned down to make it stand out seamlessly!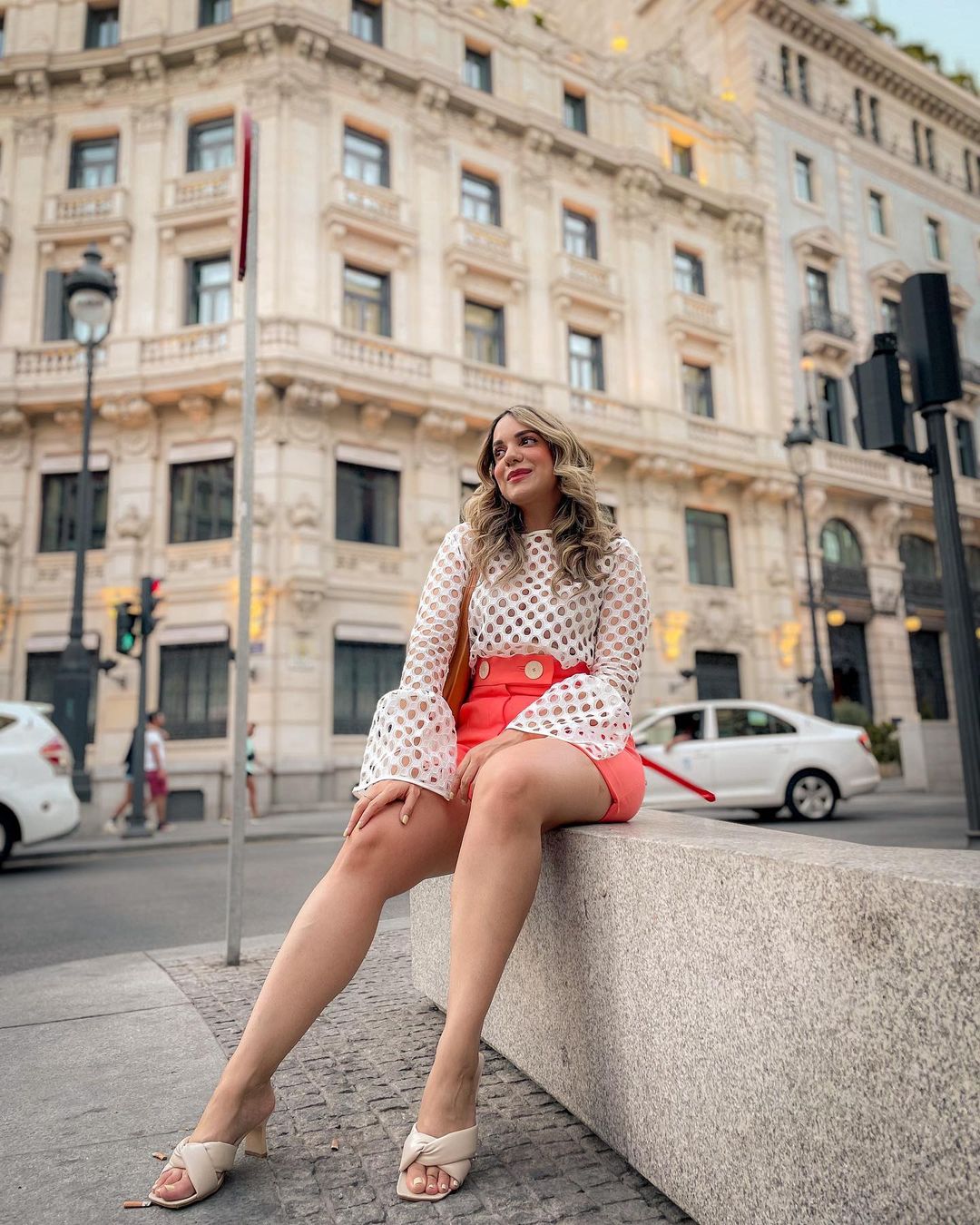 20 – Grab Your Two Piece Matching Sets for a Spontaneous Date Plan
Another great way to stand out on your special night is to go for a matching two-piece set. It is the easiest way to look like a dream with minimal effort involved!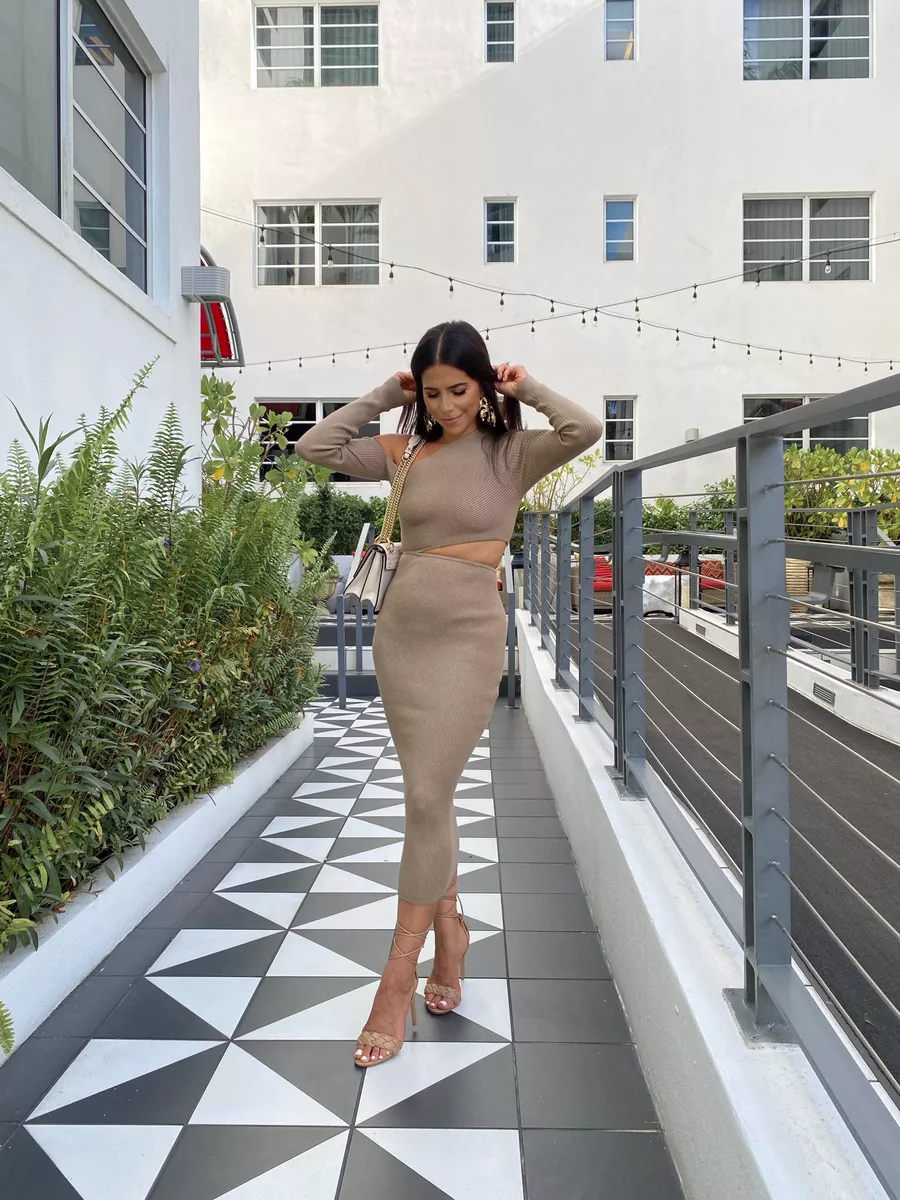 19 – Add Details to Your All-Black Outfit to Make it Spicier!
Match your pink handbag to a pinkish-toned makeup look! There is such a vast collection of different shades of pink that finding one to match any outfit is not difficult. Therefore, swipe those cheeks rouge and paint your lips in a beautiful pink shade that complements your skin tone!
This entire ensemble is bright and alluring but keeps a cute and innocent image going!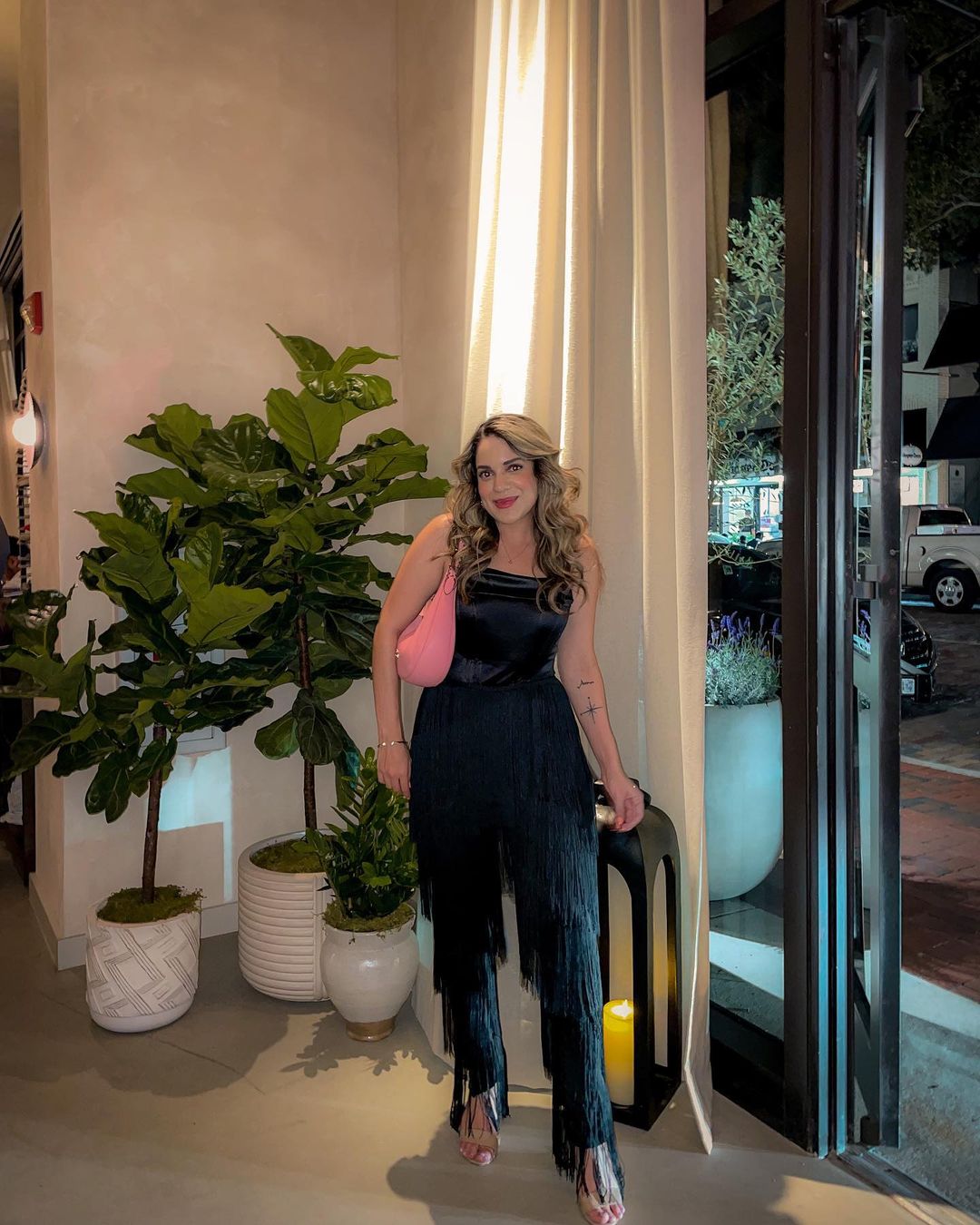 18 – Focus on Your Hair & Make-up for a Perfectly Polished Look
The perfect makeup look for a daytime date is sunkissed, bronzed skin with smudged eyeliner and natural skin. Opt for a lip tint to bring out a rosy color on your cheeks and lips, and you are good to go! Practice the art of nailing the no-makeup makeup look this season and look stunning in whatever outfit you wear.
Oh, and go for a tinted moisturizer or sheer to medium coverage foundation to let your natural skin shine through!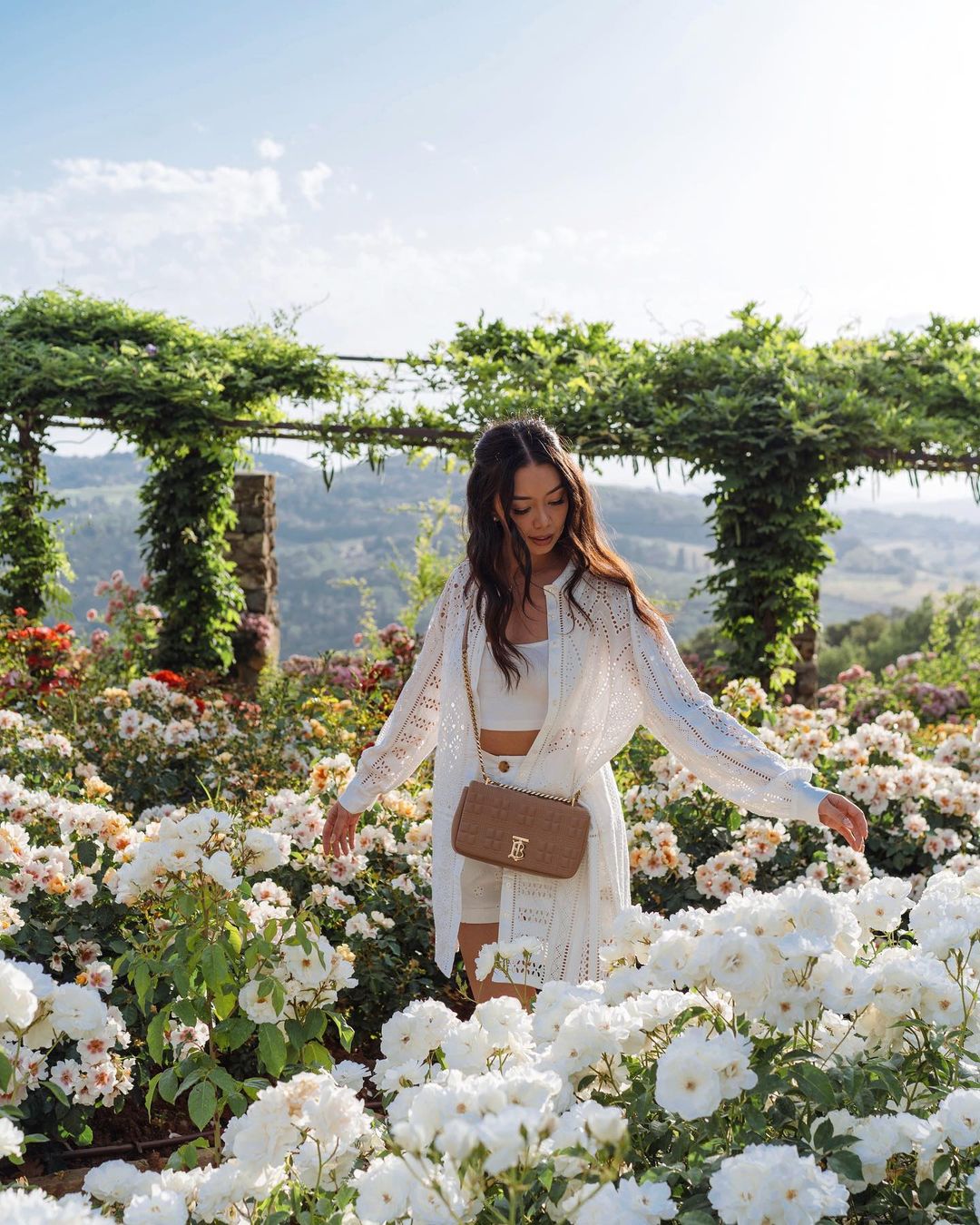 17 – Go All Out With a Full Glam Makeover for Your Special Date Night in Summer
Glammed and ready to get together for a flashy night out with your significant other! This outfit is an easy find and the best way to make it pop is to go for a bold makeup look complete with glittery eyes and glossy lips.
Glitter is a great makeup item. Shimmering eye shadows with glossy lips are a flawless combination for a first date and a beautiful summery look.
For plus size Ladies, check out these Plus Size Date Outfits- 20 Ideas How To Dress Up For First Date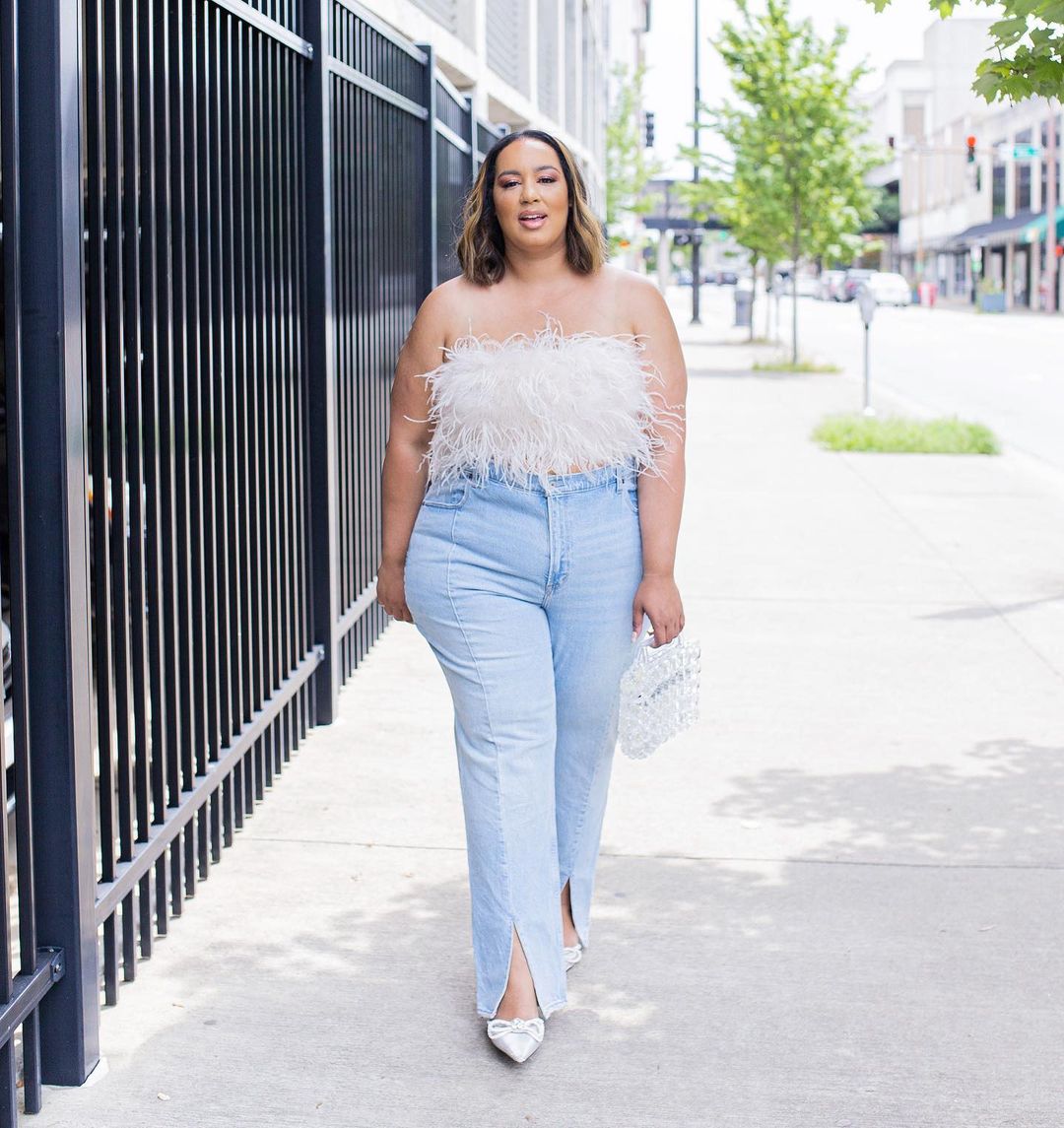 Shop the look below:
16 – Opt for This Gorgeous Shade of Green That is Trending Lately
Shades of green are making the rounds this season, whether it be olive, pastel, or emerald green! Opt for a similar dress for a casual look. And to make it fancy, reach out for an olive green satin wrap dress. Both options are stunning picks for a date, whether with your significant others or your girls!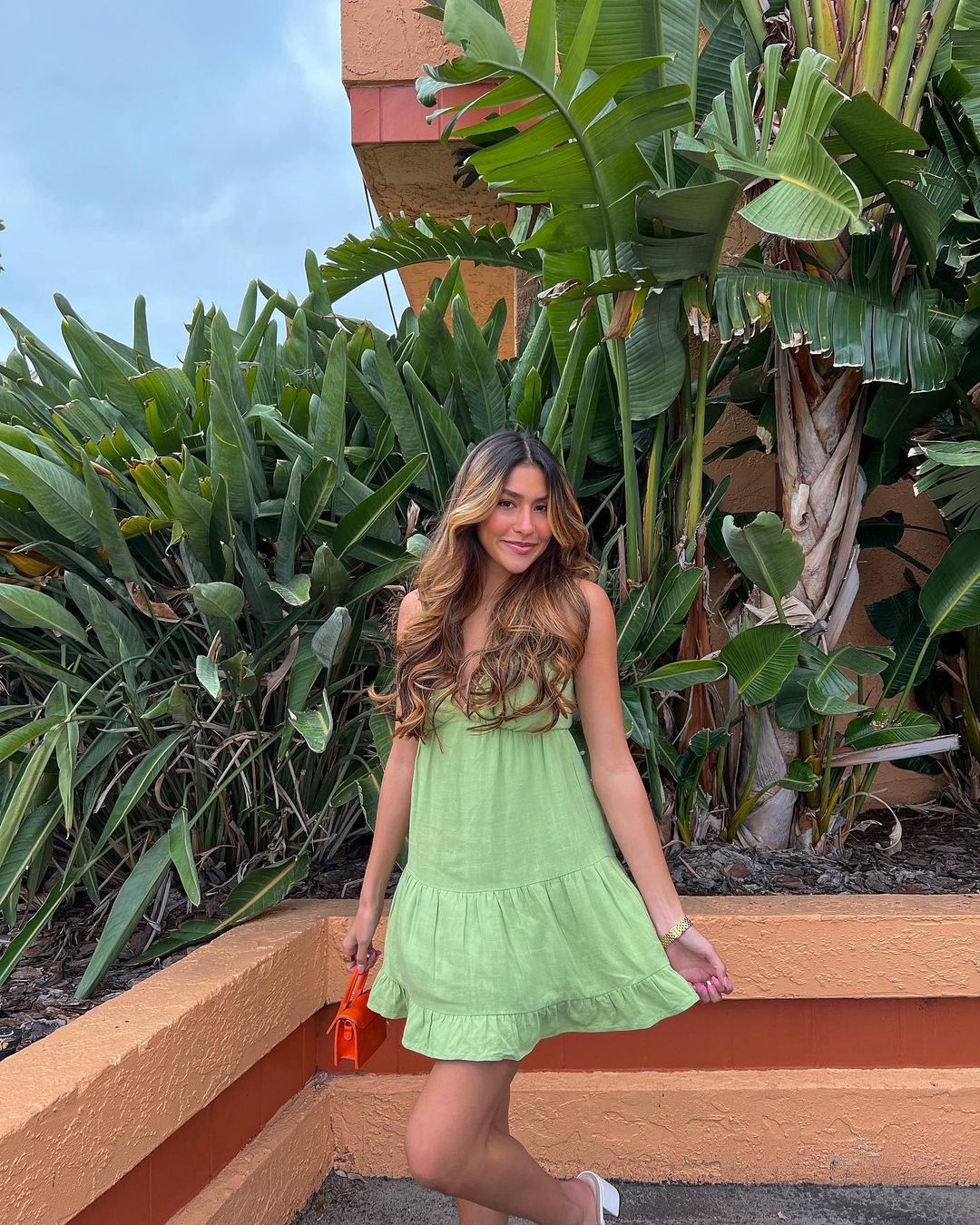 15 – Pair Your Bold Silk Top With an Equally Complimenting Color
Get ready to party it up in this fabulous attire! The color scheme is flawless, and the outfit pairs together wonderfully. Talk about looking like a stunner!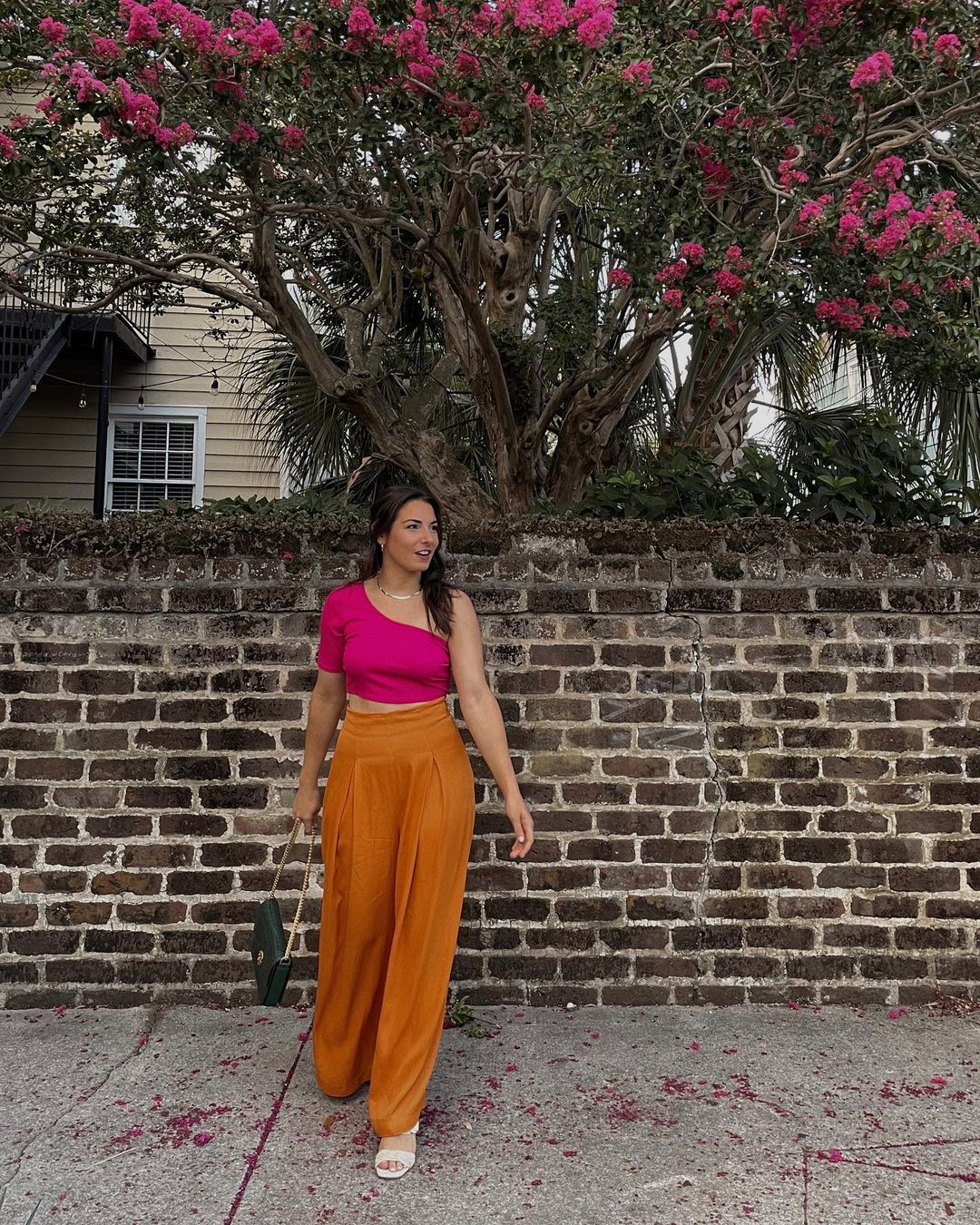 14 – Outfit With a White Dress!
At this point, if you don't own a white dress in your closet, you are majorly missing out. Style your white dress with bold accessories and matching shoes to bring contrast to your look and stand out. Moreover, the versatility of a white dress makes it a wardrobe must-have for the spring and summer seasons!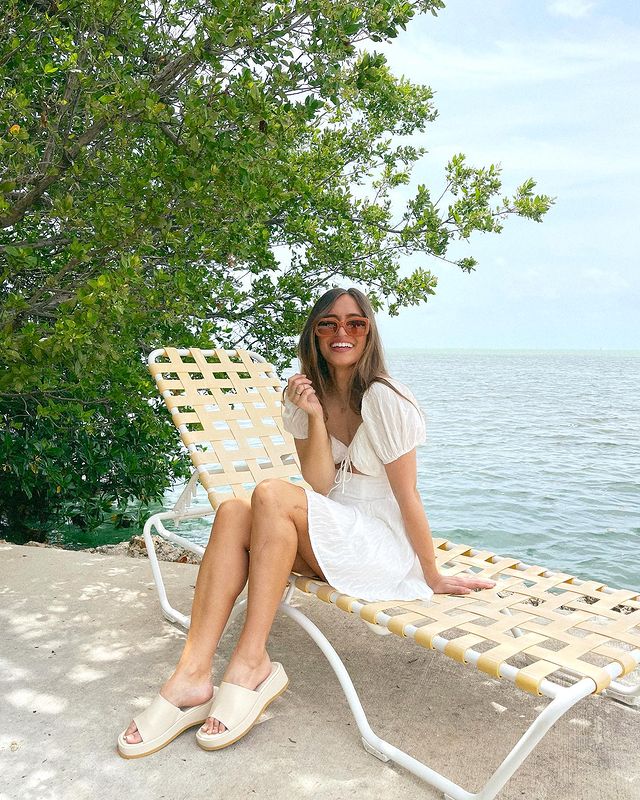 13 – Opt for This Casual Outfit for a Picnic!
Get comfy and casual with your beau for a picnic date. Go for pinstriped pants with a solid ribbed top and sandals for maximum comfort. But do make sure to go for a no-makeup makeup look and style your hair to compliment your casual look.
A quick pro tip is that this outfit will make it super easy to stuff your stomach with as much food as you want! What more does a girl want?!
If your date is outdoors, you can even take cues from these Picnic Outfit Ideas.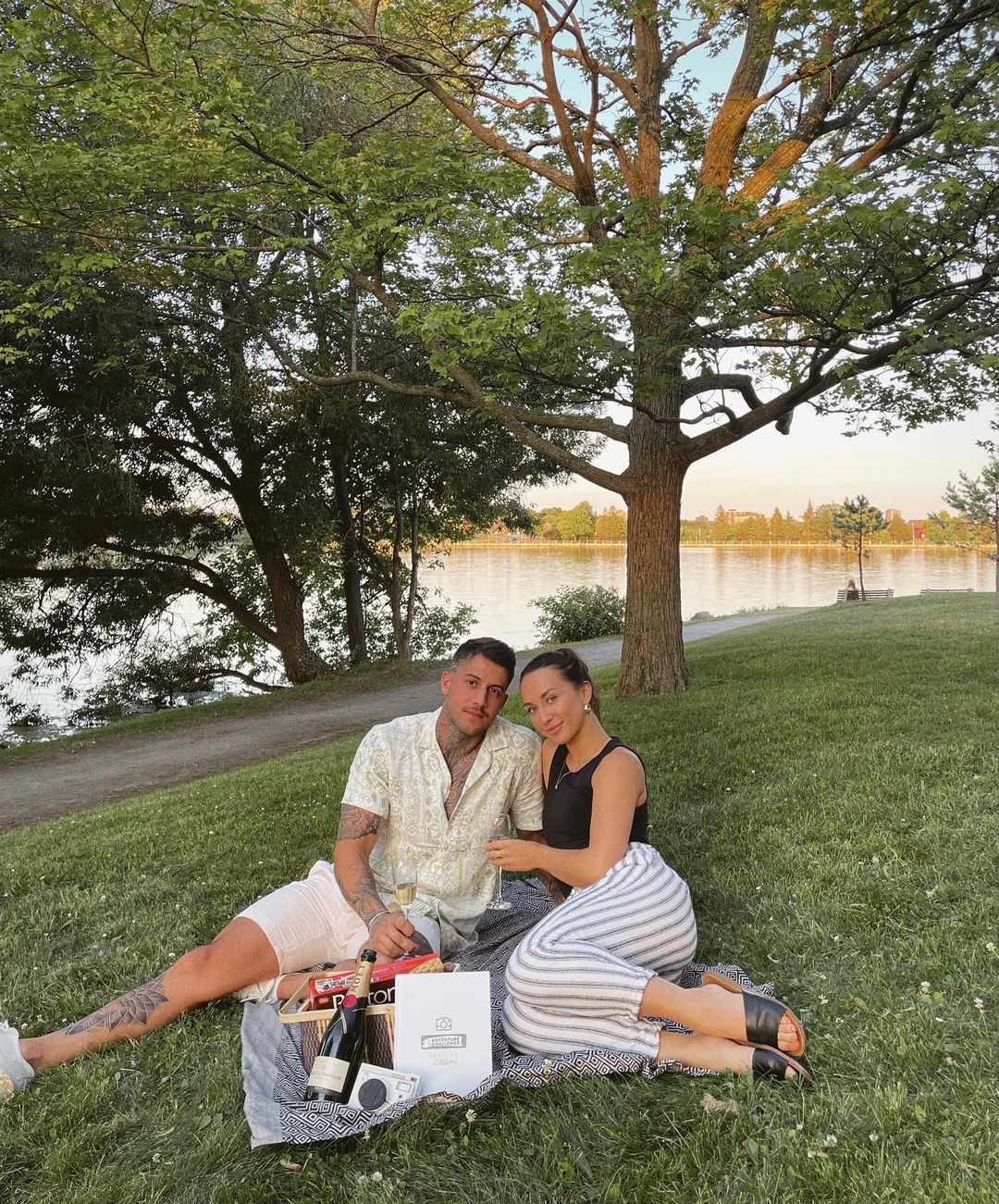 12 – Opt for This Look for an Adventurous Date Plan!
A fantastic item for a date is one that no girl will be without during hot weather – the humble denim shorts. Every girl will have a pair of these lurking in their wardrobe. They are great for showing off those bronze legs, but also keeping a natural look.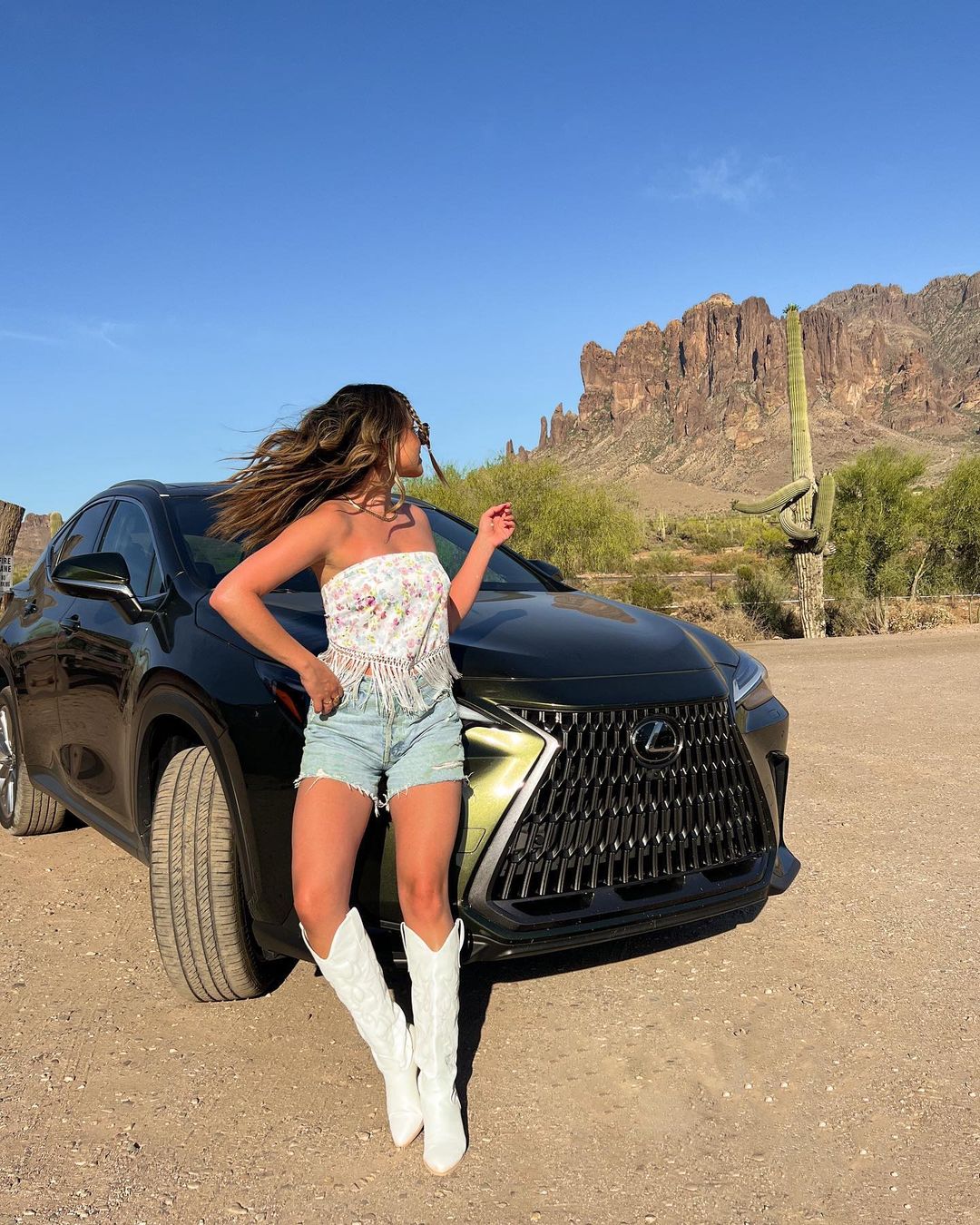 11 – Get Stylish & Comfy in Daytime Date Outfit to Show Off Your Bump!
Psychedelic patterns are the new "in" lately, and we are seeing them in all sorts of clothing items, including dresses, tops, pants, and skirts!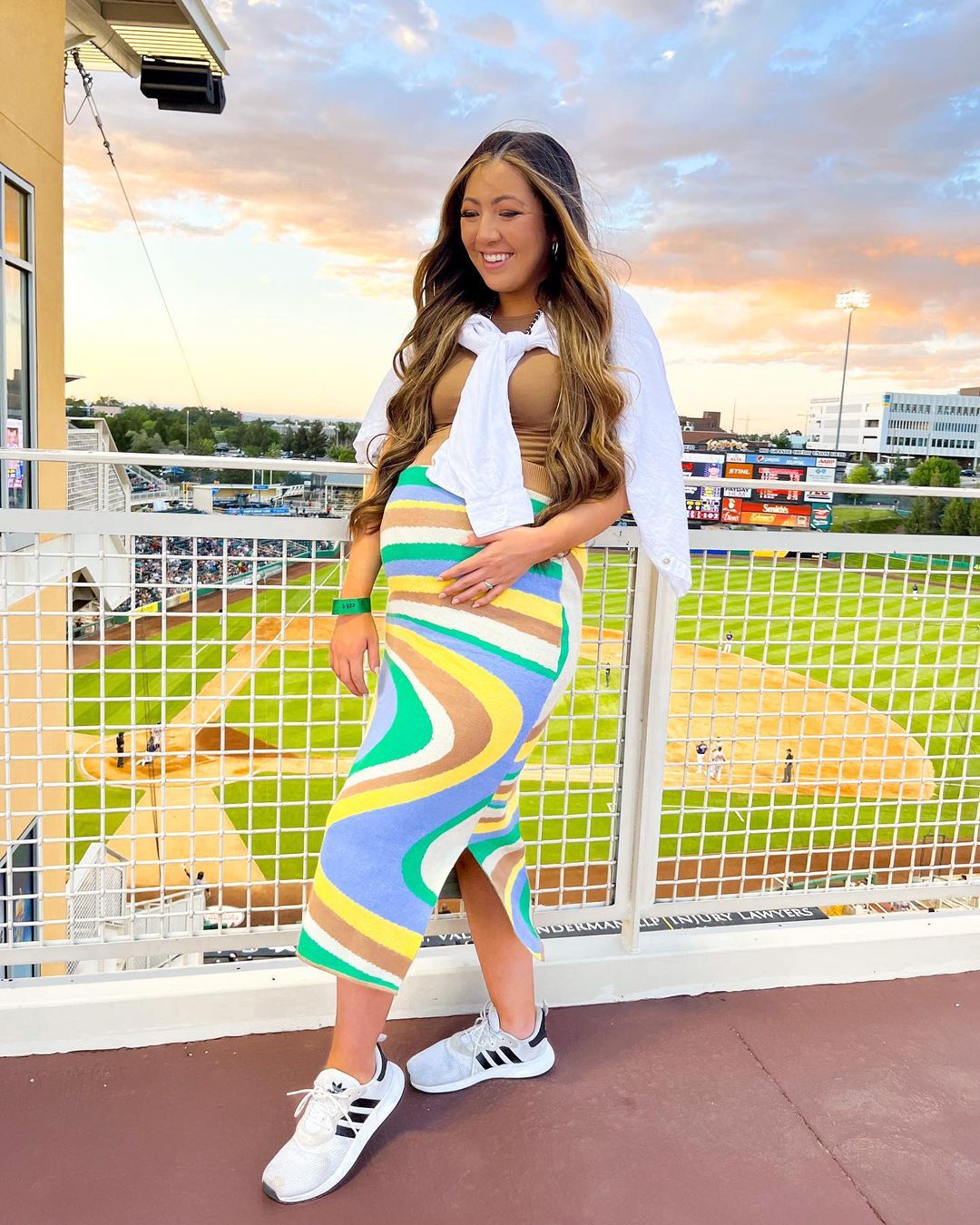 10 – Satin Wrap Dresses With a Slit are the Perfect Pick for a Date Night!
A satin wrap dress is a perfect way to stand out on a date night and looks stunning, especially on curvy girls! And with a little sexy slit action going on, you are going to be the talk of the room!
Plain black suede boots are a stunning addition to any dress. Match these with your denim shorts or skirt and the summer street style look is complete.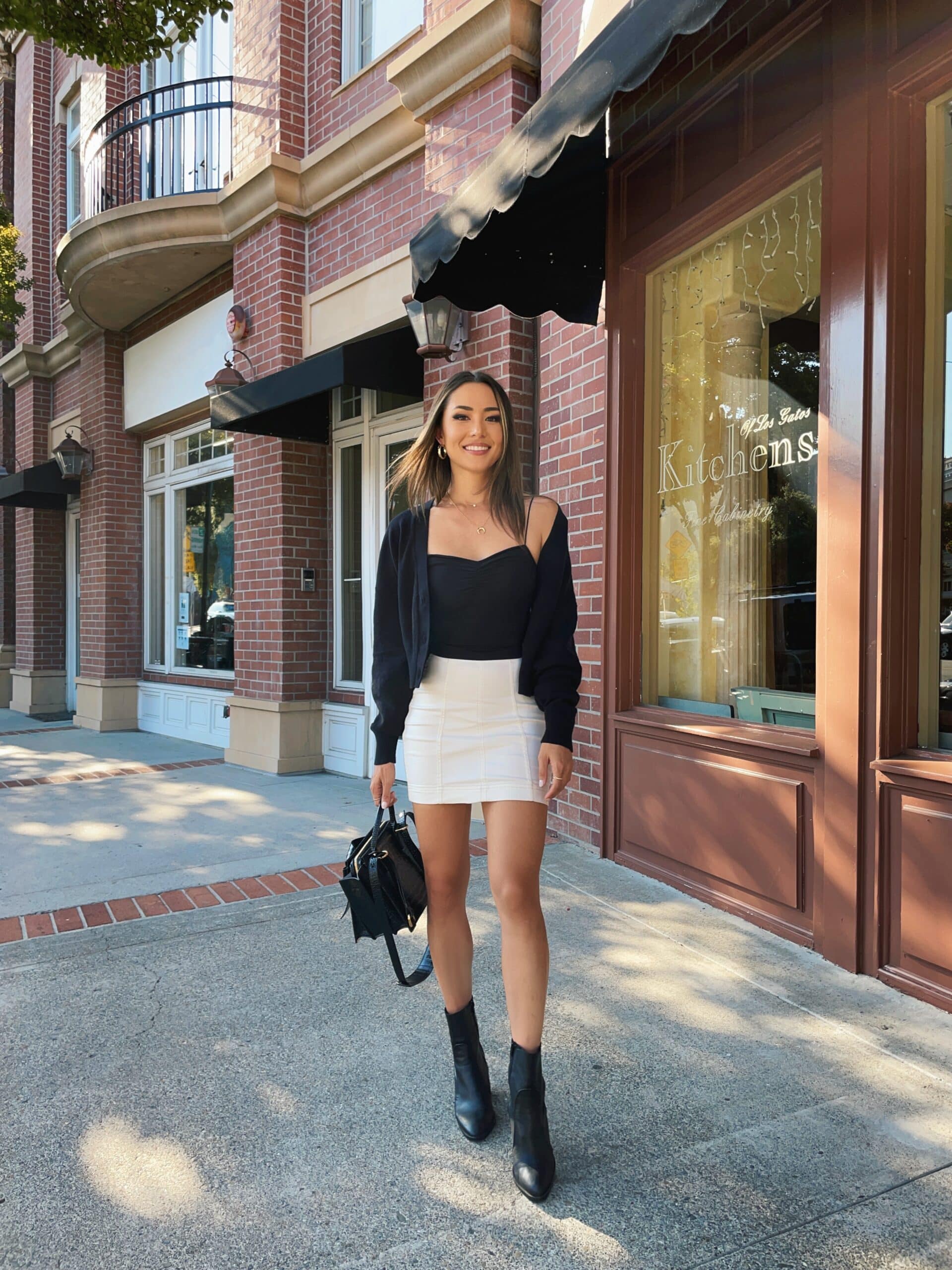 08 – Daytime Floral Dresses are the Perfect Pick for any Date Idea!
Printed & flowy dresses are prevalent in today's fashion and harmonize perfectly with a leather or denim jacket and plain strappy heels. Thus, proving to be the perfect date outfit for a summery look!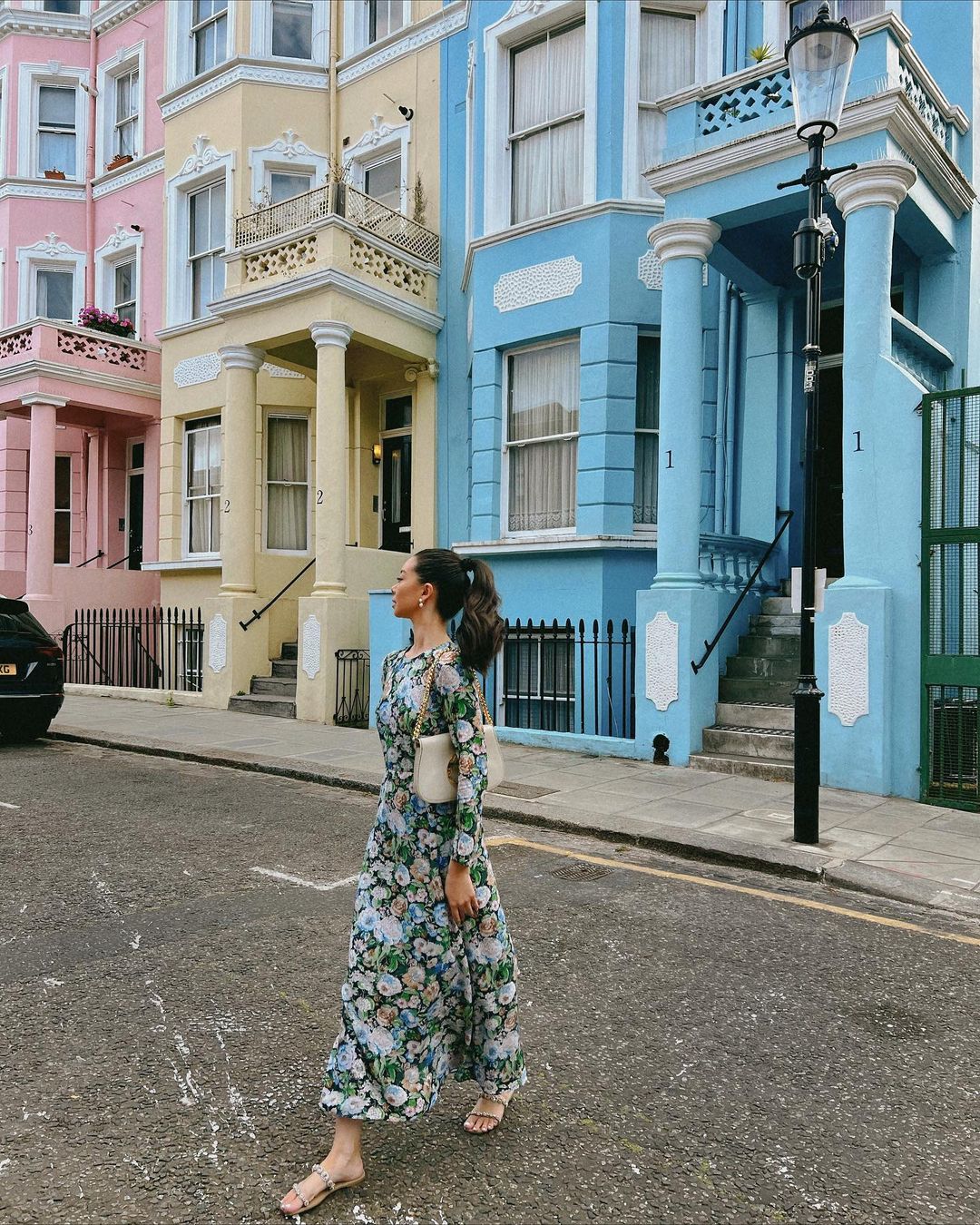 07 – Opt for a Sparkly Top With Leather Pants For Night
This outfit is the way to go for an evening date! Swap this top for a sleeveless, sparklier one and pair it with leather pants or a leather skirt, depending upon the weather or your mood! Add blingy accessories and a smokey eye to create a stunning look.
And heels are a must to add to this look!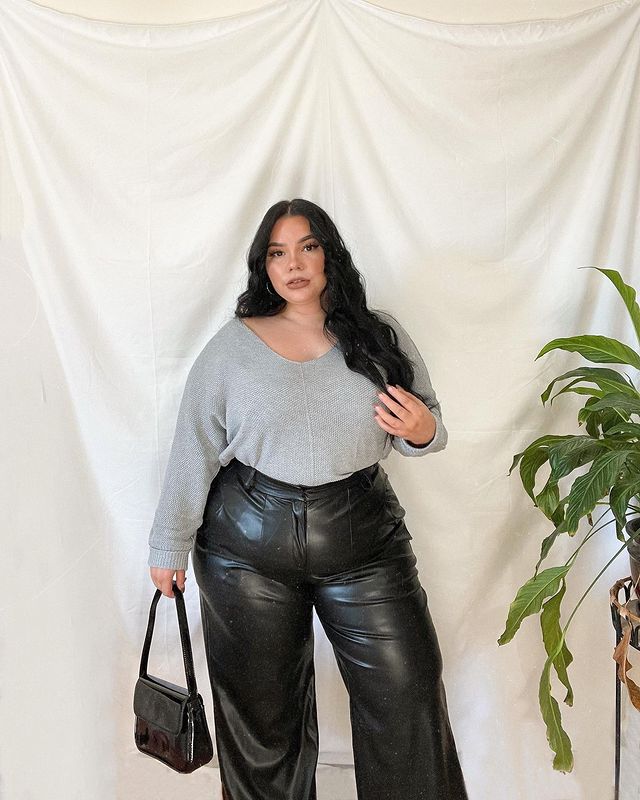 06 –
Fedora Hat with Polka Dot Skirt

for a Daytime

I love how flowy and beautiful this polka dot skirt is! You could be going to the movies, a brunch, or for a cute cozy cafe date; who knows?! That's how versatile this outfit is. Accessorize your look with a fedora hat for a daytime date, and you are ready to hit the town! See ideas on how to wear fedora hats in different clothes.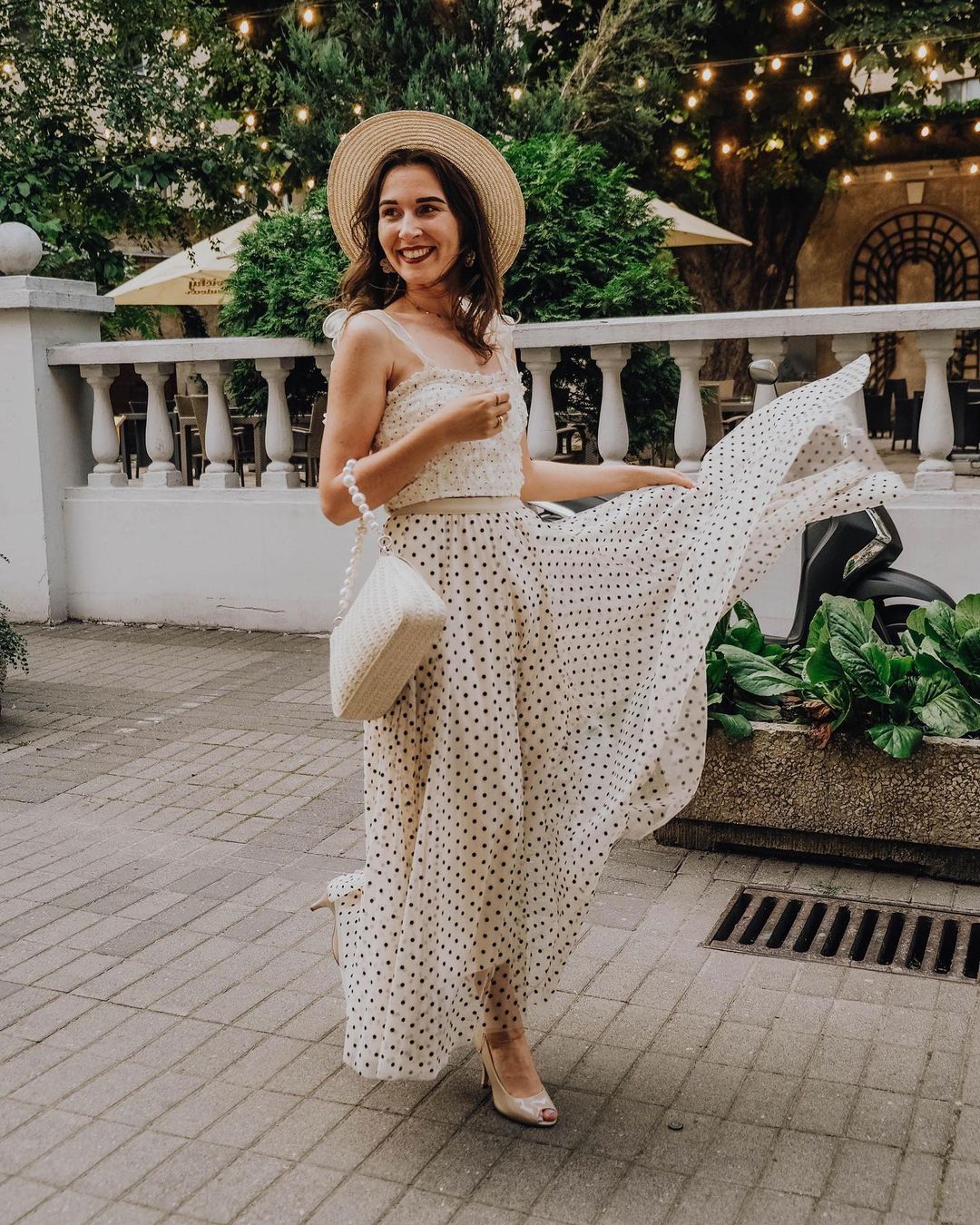 Grab the skirt:
05 – Swap That Top for a More Detailed Blouse With Puff Sleeves
Swapping that top for a fancier white blouse with laces and details will immediately make your look stand out. It will make your outfit appear more feminine and look like you spent a lot of time planning the perfect look for your date!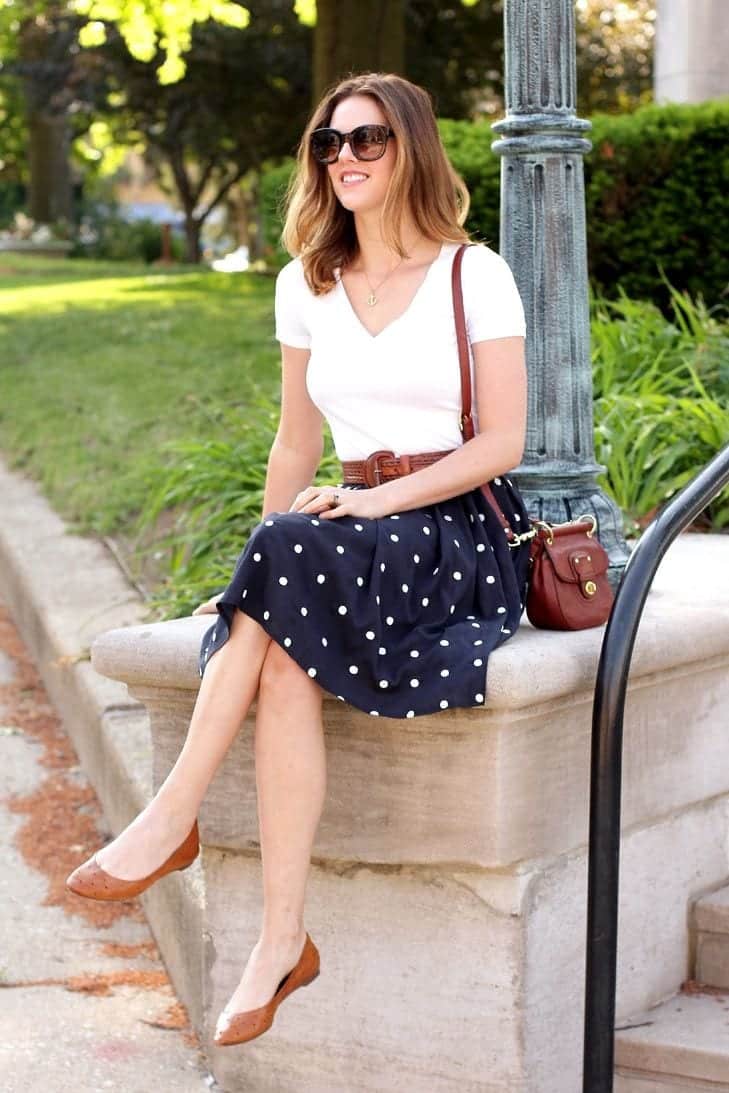 04 – For Teen Girls
Grunge meets edgy meets feminine, and stylish! And I love that! This outfit is the one you should go for if you have versatile taste in fashion and can wear anything as long as it looks good! Throw on a black denim jacket on top of this fit if it gets a little chilly. And you are all set to head out the door!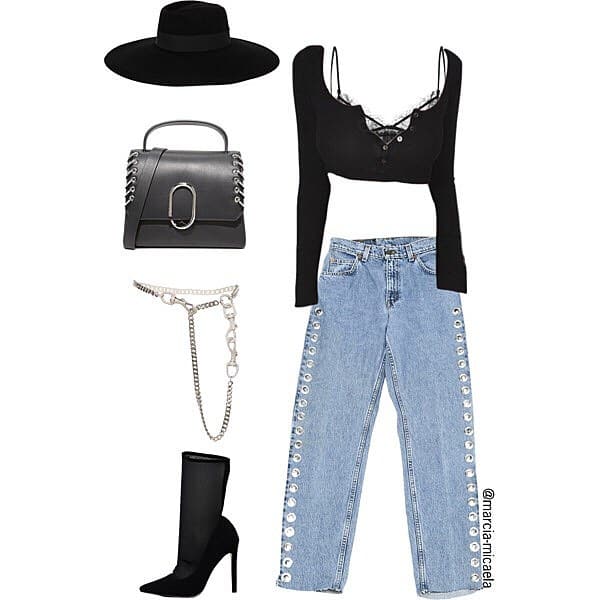 You can also get many ideas from your favorite celebrities as to how they dress up for this.
03 – Blake Lively and co-star Chase Crawford film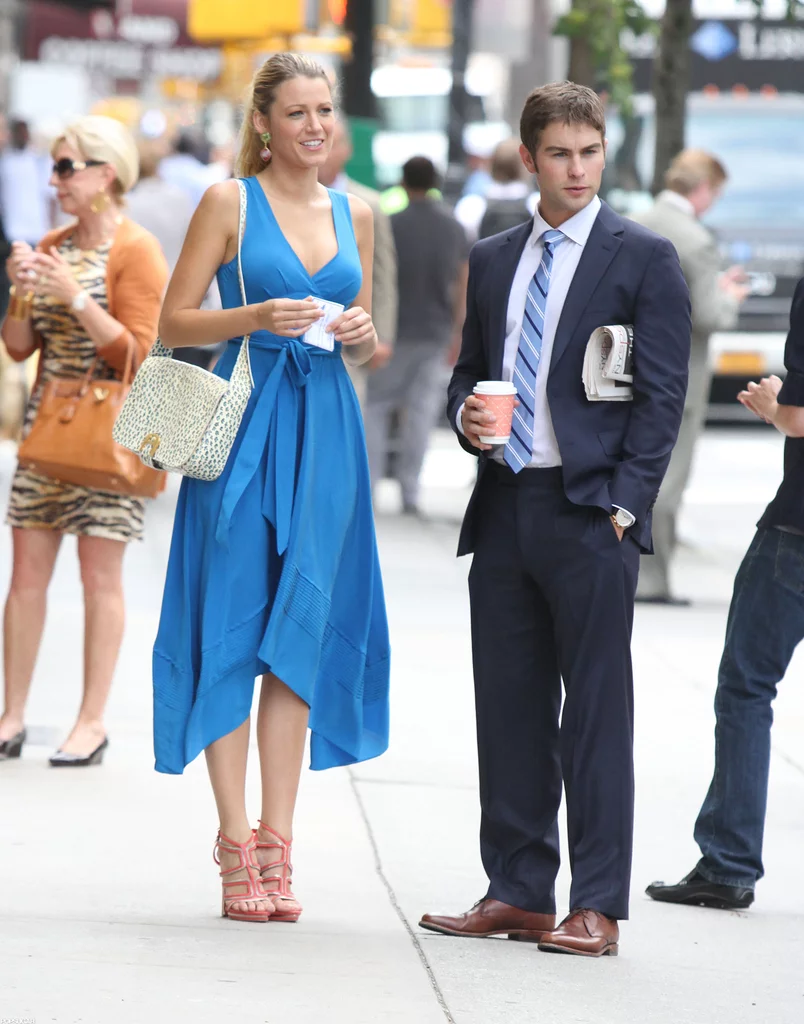 02 – Go for a 1st Date Outfit With Selena Gomez
 01 – Miranda Kerr on Valentine's day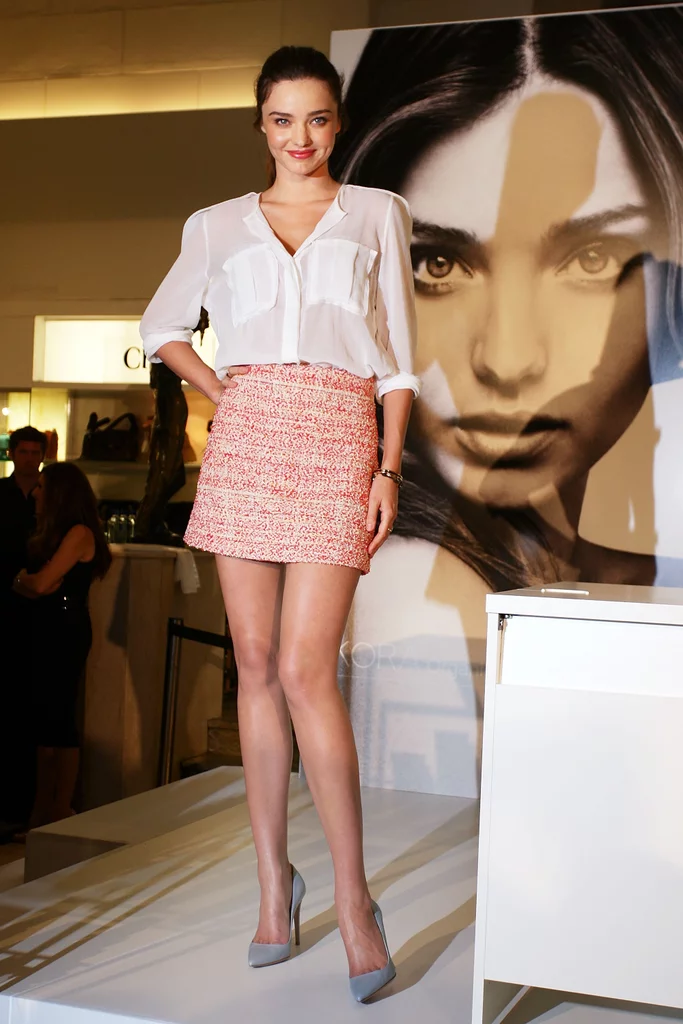 Shop the skirt below:
Frequently Asked Questions
Q. What should I wear to a 1st date in Summers?
The options for styling an outfit for your first date are endless. But the key to dressing on this occasion is wearing what you are most comfortable with. Chances are, you might not be entirely yourself in the beginning, but wearing an outfit that represents you will nudge you to open up, relax and let your beautiful personality shine through!
I would advise stepping things up and flaunting what you have with a cheeky halter-neck dress! If a short halter neck is not your style and you don't feel overly comfortable with showing off a bit more, you can throw on a summer cardigan over it.
Contrarily, you can also rock a plain-colored maxi dress! These are great for accentuating the waist without going overboard, so accessorize with a belt for added effect. A cute blouse with jeans and heels is also a great option to make you stand out without looking like you put in too much effort!
Q. How to dress casually for an outdoor summer date?
Your safest bet to feel your cutest and most comfortable for an outdoor date is a pretty little dress with sneakers. You can make this outfit as dressy as you want to! For a casual look, go for a short floral tiered dress. And to make it fancy, silk or satin dresses are the way to go!
Q. Where to buy ?
The majority of mainstream brands carry an excellent collection that is perfect for first-date items. They are super cute and affordable too! You should check brands like Pretty Little Thing, Princess Polly, Nordstrom, ASOS, SheIn, and Madewell to put together a stylish look!