First Date Outfit Ideas. The excitement and happiness of going on the first date is something that can't be expressed in words. Be it with your best friend turned boyfriend, crush or even a blind date. In everyone's imagination, the first date is of significant value because its time when you meet your prince charming.
Most of us have our first dates as teenagers, and this date often turns out to be the love of our life. So this day is significant for any teenage girl. Whether it is a first date or a last one, your outfit always imposes an everlasting impression, mainly if it's your first date. So to ensure that you will be imposing a significant first impression, here are some appealing date dressing ideas to look through.
How To Dress For Your First Date
The first date, no doubt, is nerve-wracking. Its a mixed sort of emotion, you feel nervous and happy at the same time. To help you out in this time, we are here for you with this blog that will guide you on everything for a first date. Start by reading these do's and don'ts
Don't wear anything too tight or too loose.
Choose your dress and footwear according to the venue.
Don't go for heavy makeup and messy hair.
Show up on time, and be your natural self.
Get him a gift or a bouquet.
Don't slide in a tempting dress on your first date; reserve it for later use.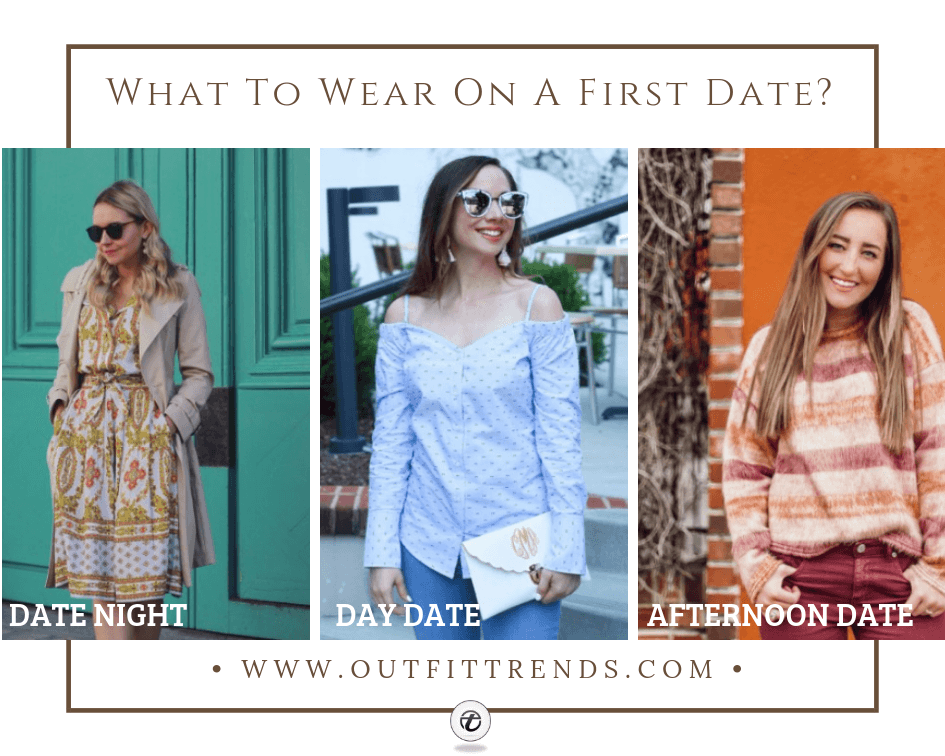 Here are a few questions that might be on your mind.
What is the best color to wear on the first date?
According to a survey, the best colors to wear on a date are black, red, white, and blue.
What kind of dress do men generally prefer their ladies to wear on the first date?
Men prefer seeing their girls in something nicely naughty on the first date. Neither show off too much nor pack it all. Balance it out, be sexy and classy.
If you have more questions like what to wear on the first date? What is the best outfit for a first date? Or what to wear on the movie date? Then read the blog below. You will find whatever you are searching for.
Read on for 25 amazing outfits for a first date and some great styling tips.
↓ 25 – What You Need For a Date
If you have any three of the following, we can assure you that you can make an ideal outfit by " mix and match" formula.
Plain shirt
Lace top/ Casual Top
Skirt
Maxi
Floral dress
Jumpsuit
Jeans/ High waist pants/ trousers
Jackets
Sneakers/ pumps/ heels
bracelet/ watch /chain
All these will surely help but not more than confidence and smile!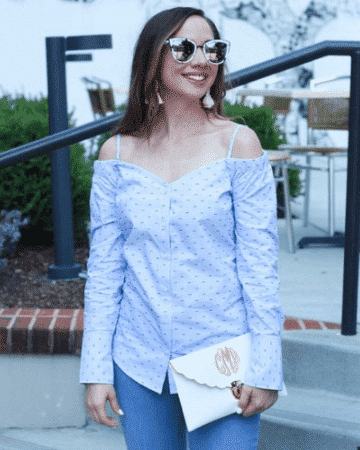 ↓ 24 – Classy Date Outfits For Teenagers
Most of us have our first date in late teenage. If same is your case and you met him on tinder at the age of 17,18 or even 19 or even less, then this is something for you. First of all, you need to relax and breathe in. After that, you need to find a dress that reflects your real personality. Wear something that you usually wear by that we mean something that you are comfortable in. Don't be fake but natural and confident. Moreover, teen outfits do not have to be associated with skirts and shorts. Because teenagers can always nail a classic and chic looking outfit.
Attached is a unique, classic outfit that will go smoothly for a perfect lunch date and is bound to set a lasting impression on your partner. For more ideas, here are 25 Ways To Dress Up For Weekend Date.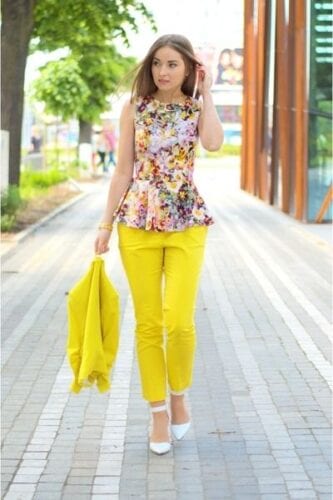 ↓ 23 – Romantic Date Dinner Wear
This is one of the most romantically appealing ideas for a dinner date. Your date will surely feel astounded under its magical impact.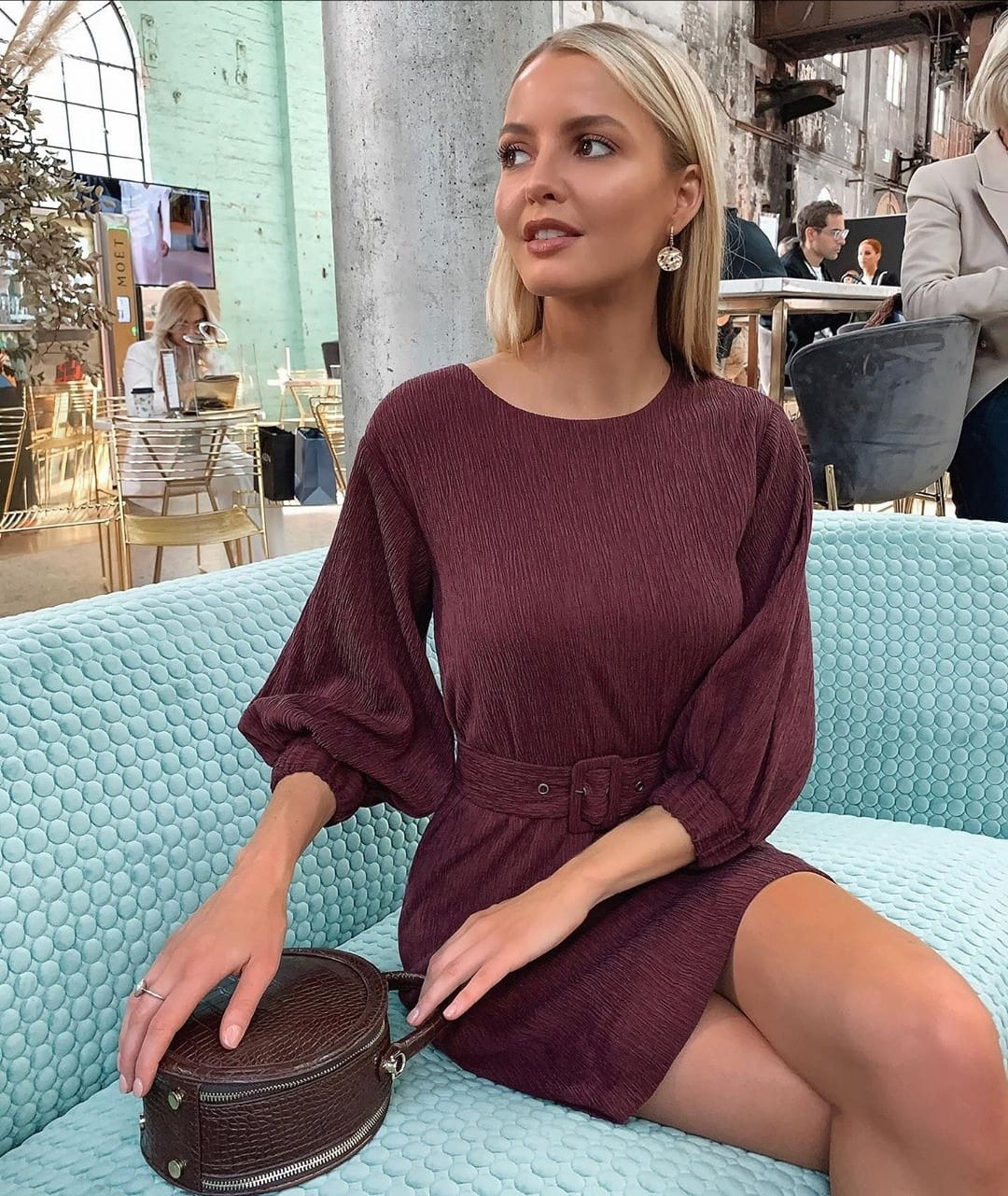 Via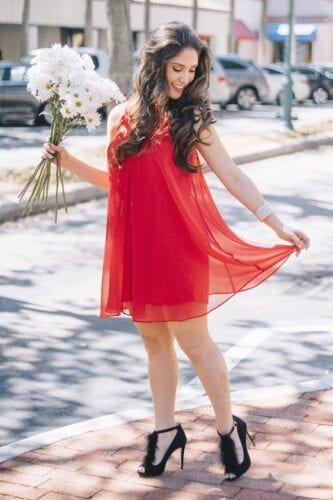 ↓ 22 – Elegant Outfit Idea For Summer Date
Is it your first Summer Date? Classy and cool summer outfit for a date will set a lasting magical essence on your partner. You are fortunate because you can ace all those cute colorful dresses in your wardrobe. Put your finger on the girliest dress, and that is what you are going to wear. Go with light colors because they are soothing and helps beat the summer heat. Coral is definitely one of the most popular colors this year so do check out these chic Ways To Wear Coral Color This Year.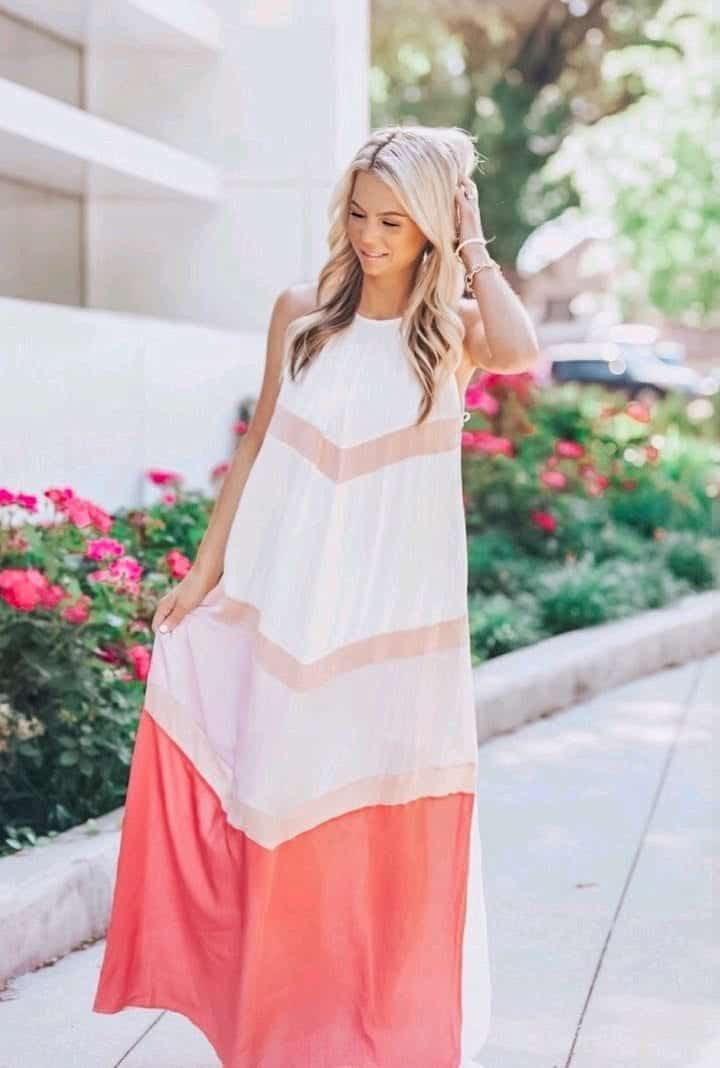 Coral Senorita Maxi Dress $49.99
↓ 21 – What To Wear On Date After Work
Mostly first dates are dinner dates, but if yours is a lunch date on a weekday, then the stress you are taking is natural. Confused to dress whether according to office or date? Or considering to change after office? Forget it, chill and keep on reading. If you want to leave a cute impression on him, then dress up in a midi skirt with a lace top. Choose light colors as its day time. For footwear, it is better to say NO to heels and get your feet in something comfortable like trainers. Keeping the dress as subtle as possible, you can pull off a hot red lipstick.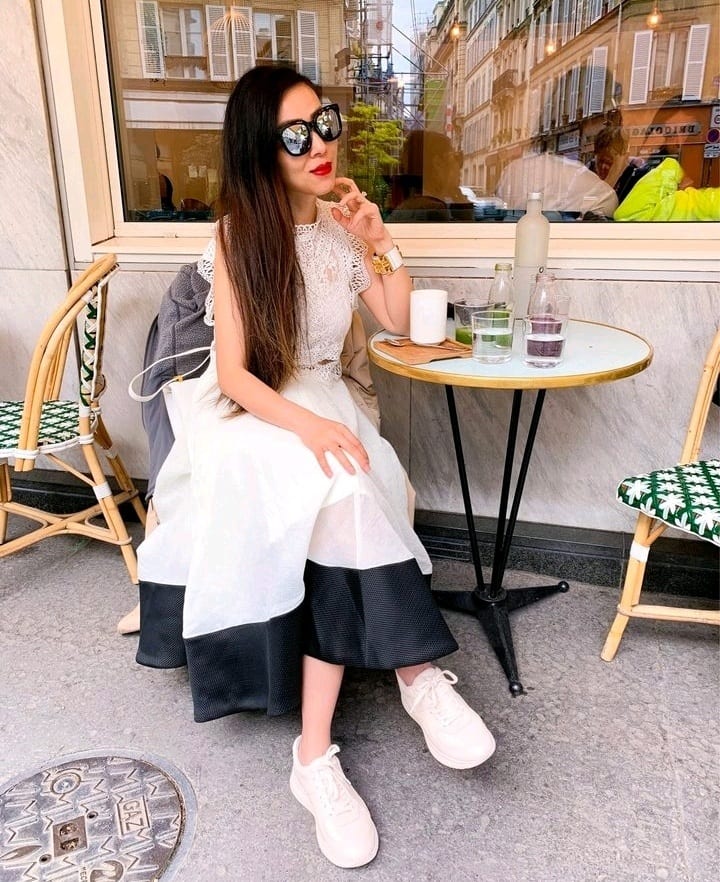 Wing In the Breeze Organza Midi Skirt – 50$
If you want something a little sexier rather than cute, then go for a pencil dress. Keep it at least till your knees and not too short so you'll look smart and chic at the same time!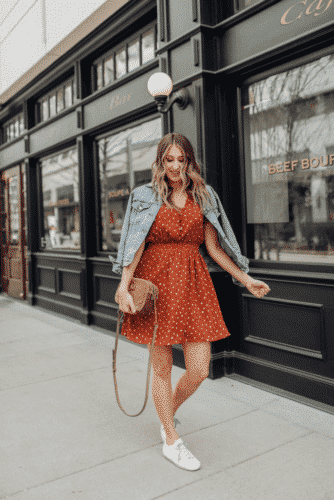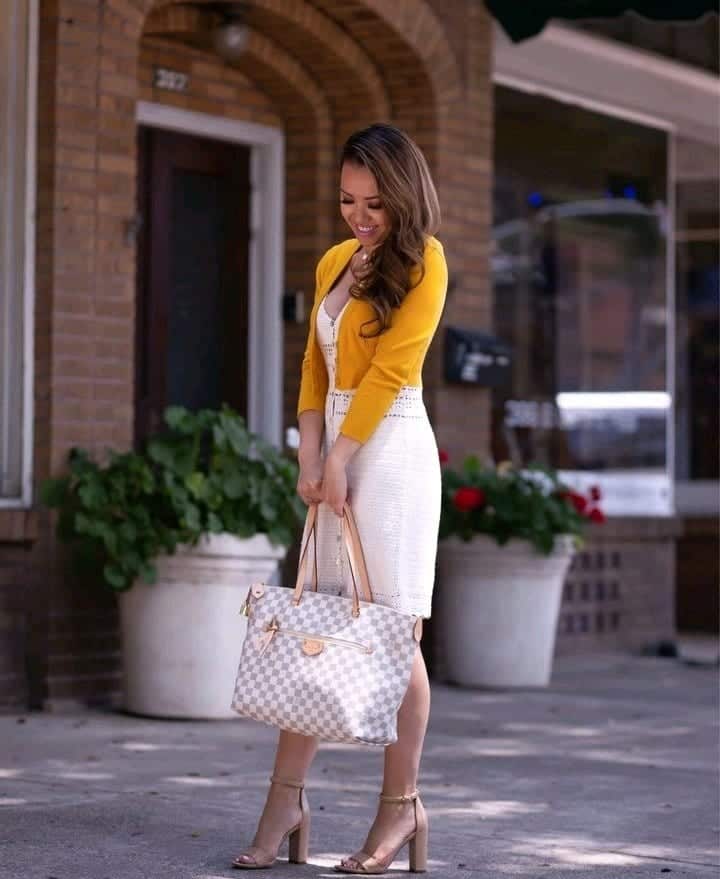 Another cool option is to go for an embroidered tunic or dress as it's not just work-appropriate but you can easily dress it up a bit after work to look super glamorous for your date.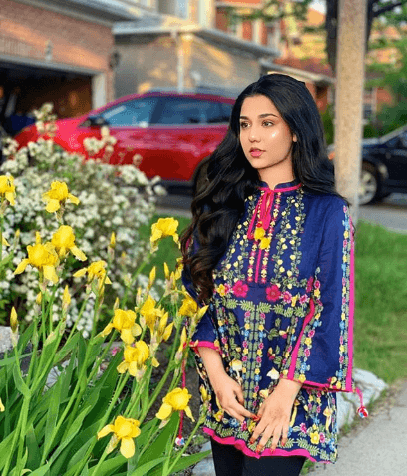 ↓ 20 – Date In A Theme Park
On a sunny, bright day – lunch date, this outfit will bring out class, enthusiasm, and joy to your first date.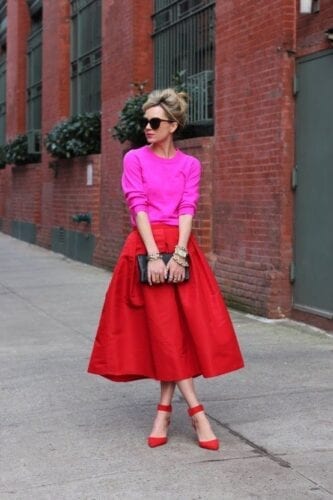 ↓ 19 – What to Wear To A Movie Date?
An outfit, most casual yet most classic is not to be taken lightly. Glide on this cool wardrobe idea. Also check out these Movie Date Outfits.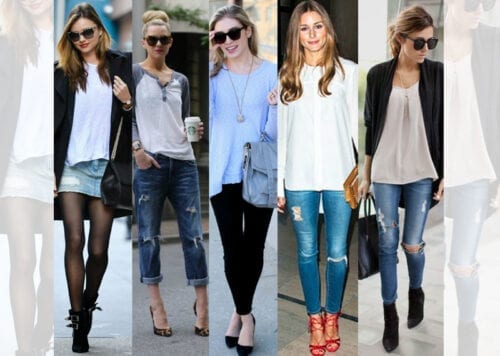 via
↓ 18 – Hot Casual Date Outfits
Casual dates are the best because you get a chance to show him your true self. Keep this charming ensemble below in your mind whenever your date is. Dress in easy to go top and jeans and to add edgy touch throw a leather jacket. Wear your comfy sneakers and wear your hair in a ponytail. Put on a little makeup to look presentable and cross the road and get to him.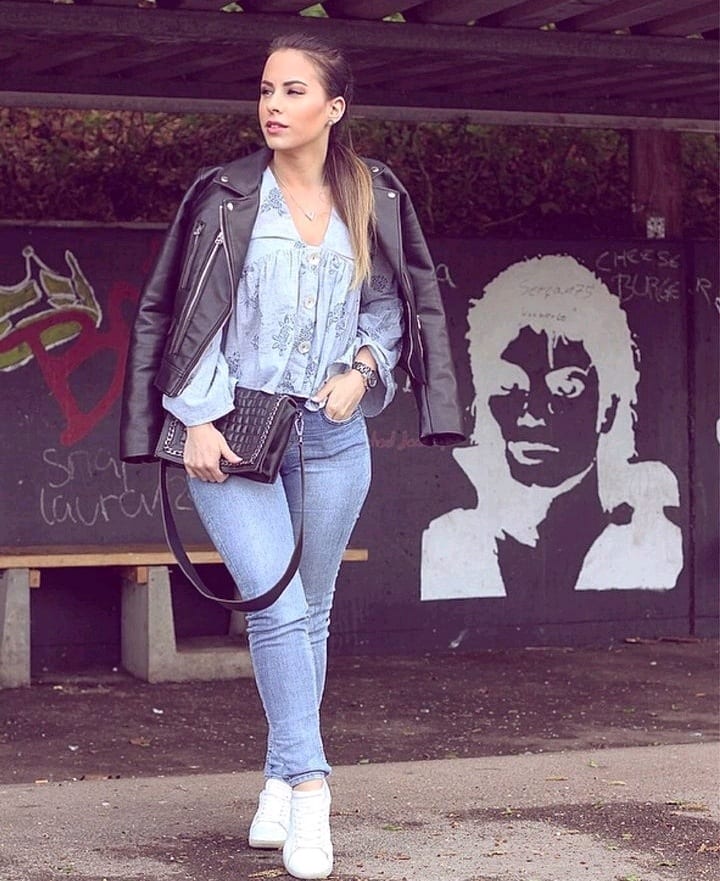 Dressings impress big time. Show up with infinite sophistication and class with this date outfit idea below.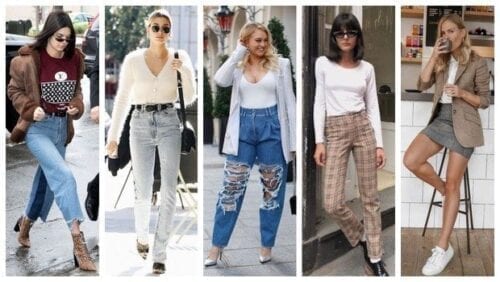 ↓ 17 – Chic Coffee Date Outfit
This classy and erotic date outfit with a sleek,  capturing midi dress will bring out; class and admiration in your personality. Your hair is as essential as your outfit, so don't forget to focus on them.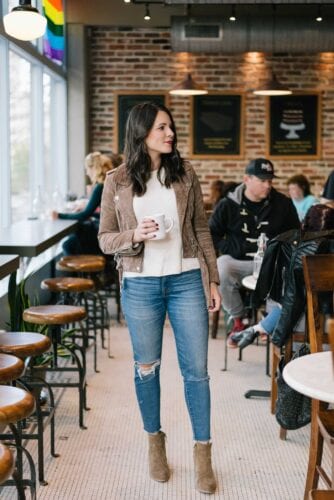 ↓ 16 – Spring Date Outfit
Ladies its time to be the girl he falls in love all over again! It is your first date, and you must drive him mad. Dress in this pink floral wrap maxi. Wear comfortable footwear like Loeffler Randall Penny Knot Mules. Don't miss out peach ball shoulder duster earrings and a cross body bag.  Appear glamorous and chic as if right out of a magazine cover with this simple and oddly fantastic outfit for a date.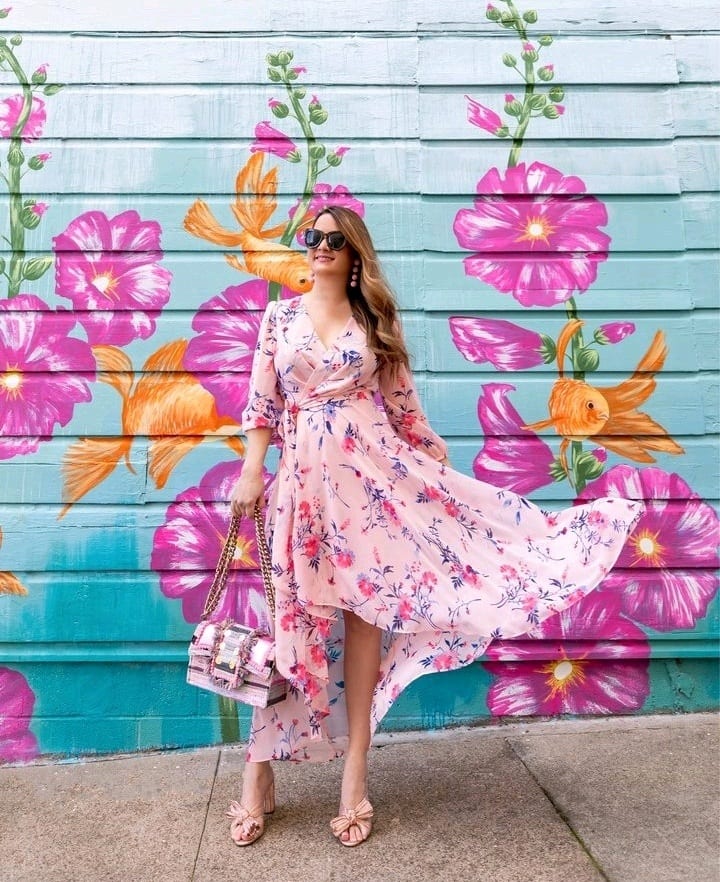 Loeffler Randall Penny Knot Mules $395.00
Hollywood Babe Woven Front-Flap Bag w/ Crossbody Chain Strap $640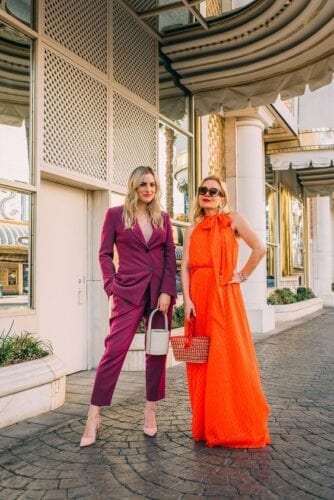 ↓ 15 – What To Wear On First Outdoor Date
If you have set your date over the beach, then this is the outfit to go for; it's casual, classic, dominant and our favourite shade of neutral.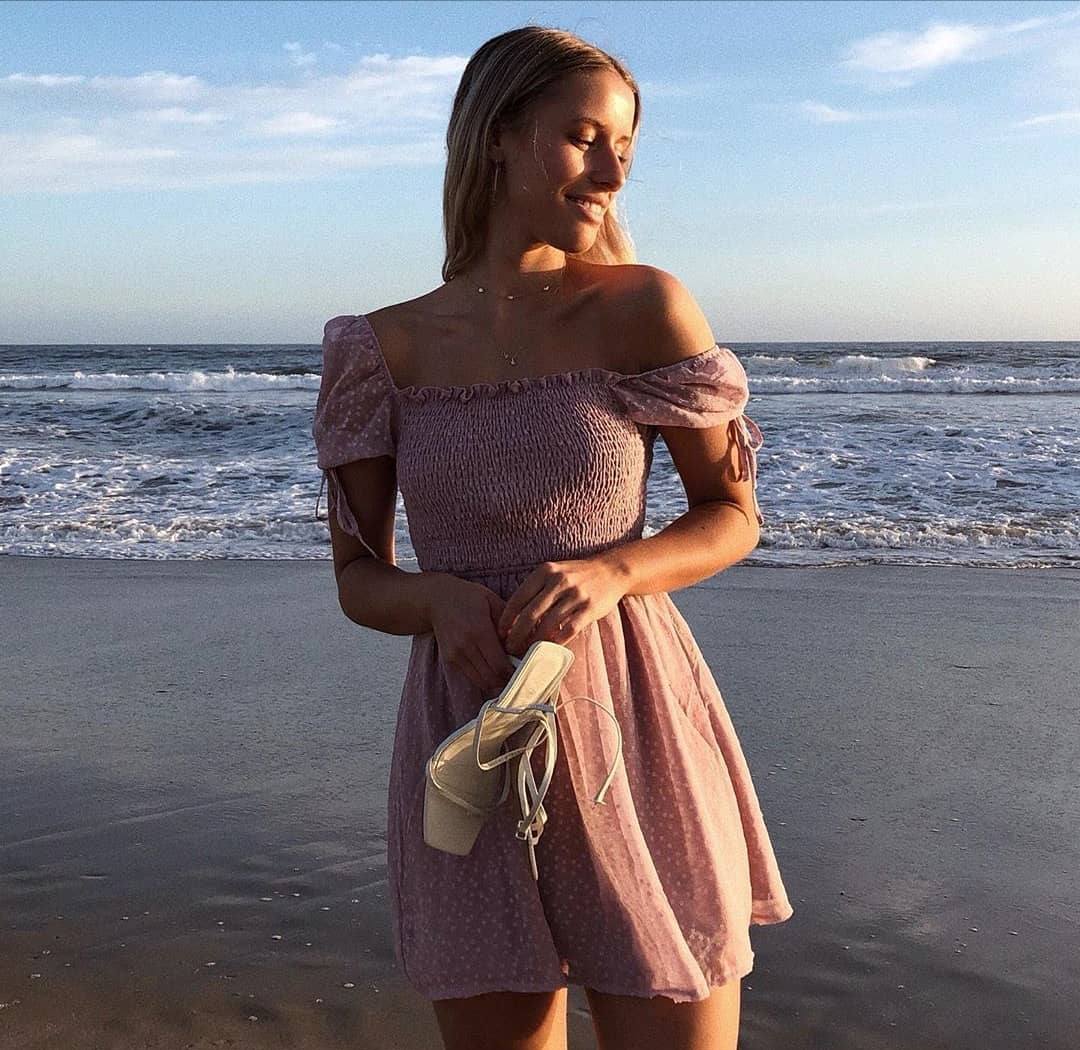 Sweet Sayings Dress In Dusty Rose Price: US$57.95
Here is another comfortable dress that you can ace.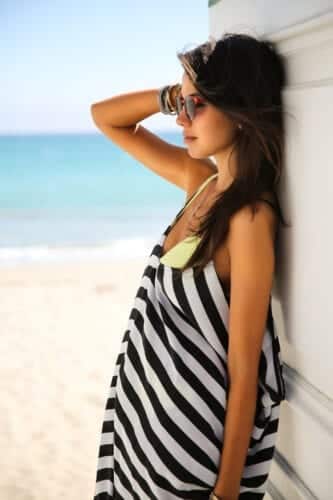 ↓ 14 – White Dress
Bring out all of your classiness, glamour, and chicness in one single outfit. And impose a lightening effect on your date. Twirl your date day away in this summery, eyelet dress designed with a fit-and-flare silhouette and an elegant off-the-shoulder neckline. Walk easily in these light and comfy slide sandals. Flat silhouette with crisscross faux leather detail.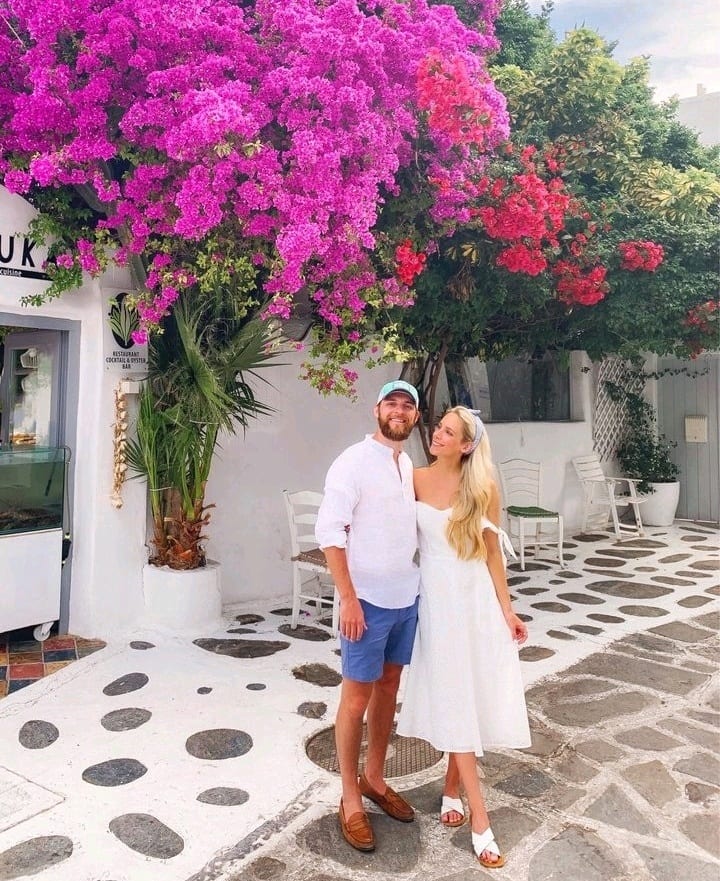 Off the Shoulder Eyelet Midi Dress AVEC LES FILLES $128
STRAPPY SLIDE SANDAL $38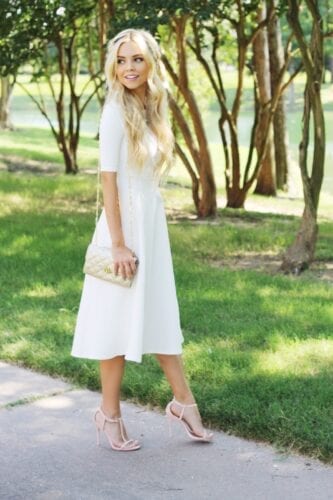 via
↓ 13 – Catchy Street Style Idea
An instant meet-up plan from the office is bound to have a price. This catchy outfit will make you look wondrous and joyful.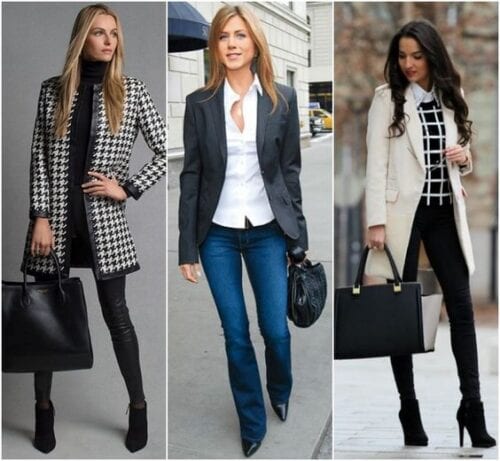 ↓ 12 – Remember to Be Comfortable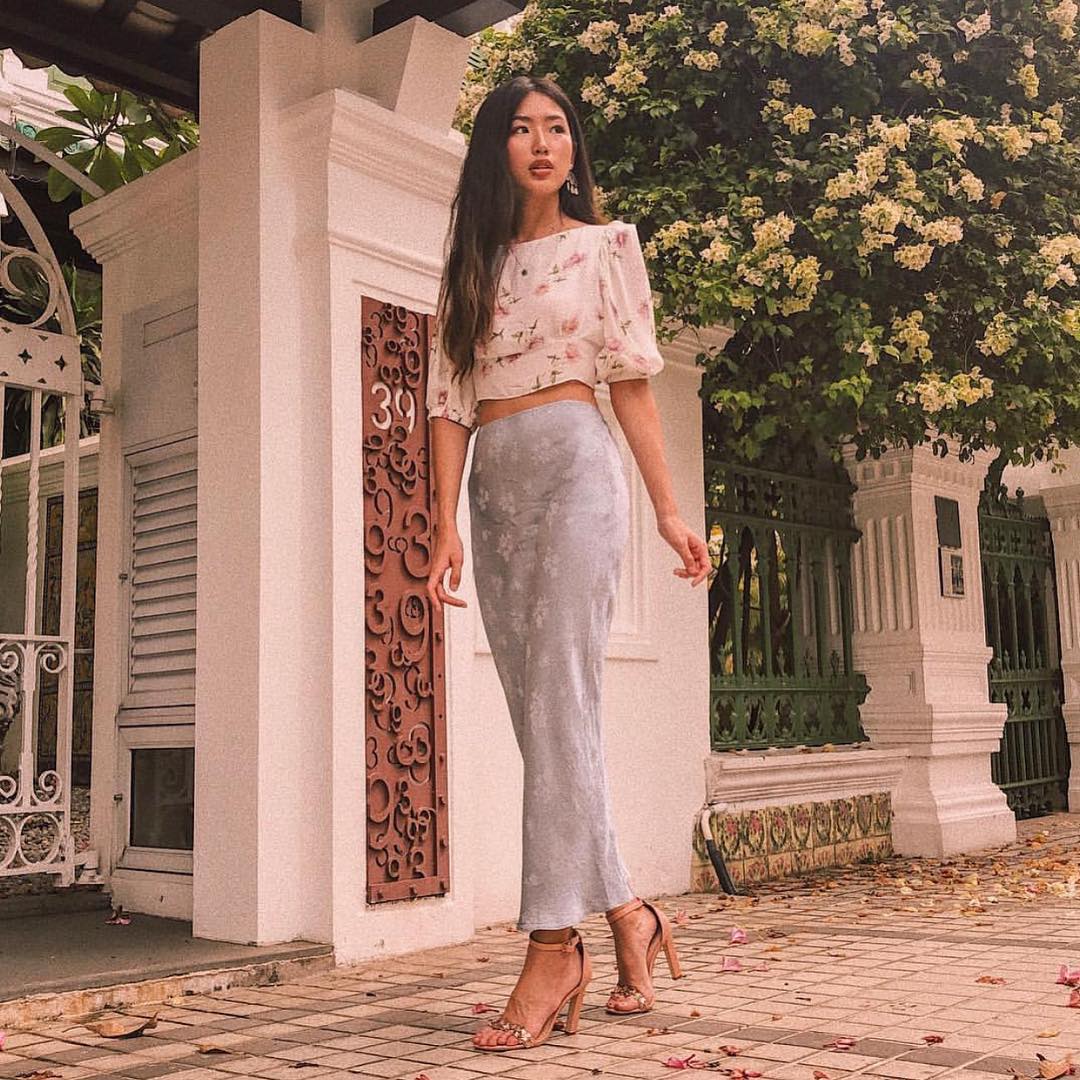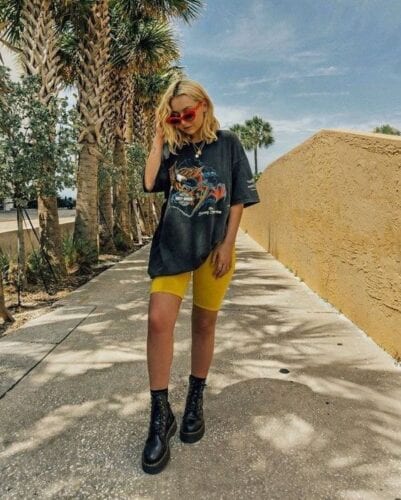 ↓ 11 – A Lace Top for a Simple And Classy Look
White is always about decency, elegance, class, simplicity, and beauty. White rules fashion industries. This is yet to be one of the classiest and chicest outfit ideas for a thrilling date. Here are some more awesome Lace Dresses and Ideas on how to Wear Them.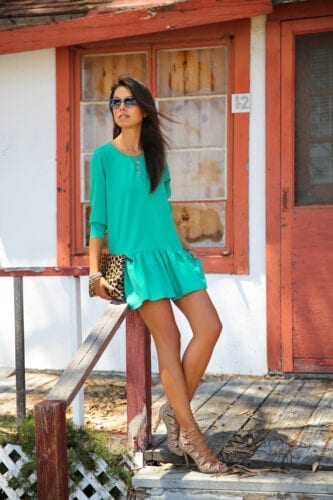 ↓ 10 – Perfect Hairstyle For the First Date
Don't forget to pay special attention to your hair.
↓ 9 – Fabulous  Outfit For A Club
Red – the color of pure glamour will leave no hint of lacking; however, you wear it.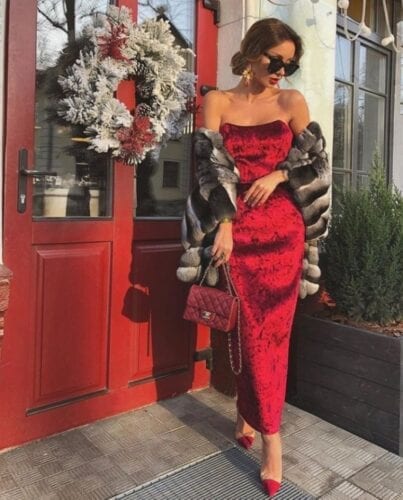 ↓ 8 – Elegant and Flawless
The blush pencil skirt is the face of fashion these days.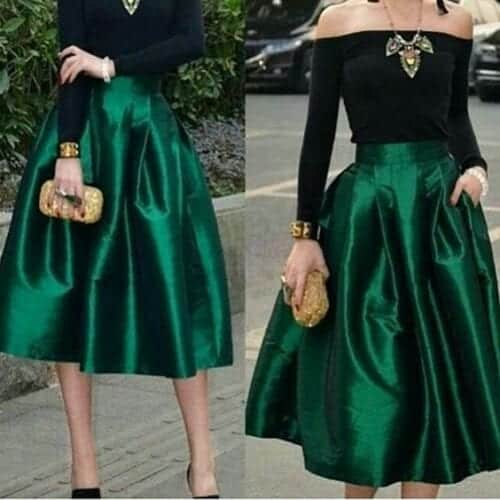 Via
↓ 7  – Cool and Catchy Outfit
Get the catchy, glamorous outfit for a complete terrestrial diva look.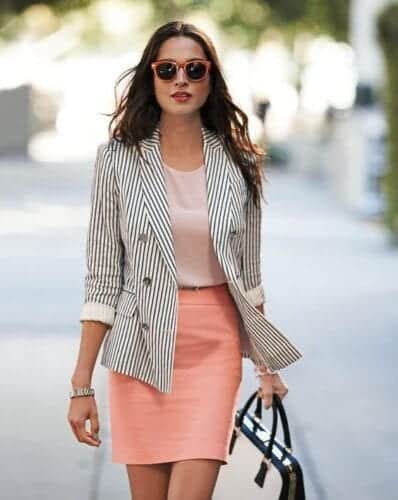 ↓ 6 – All Black
This unique black dress outfit is bound to bring out some culture and some beauty. You should definitely check out these 20 Outfit Ideas on How to Wear Little Black Dress in 2019.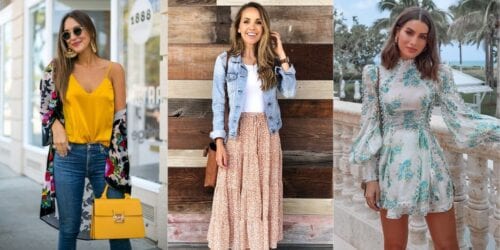 ↓ 5  –  How To Dress For First Winter Date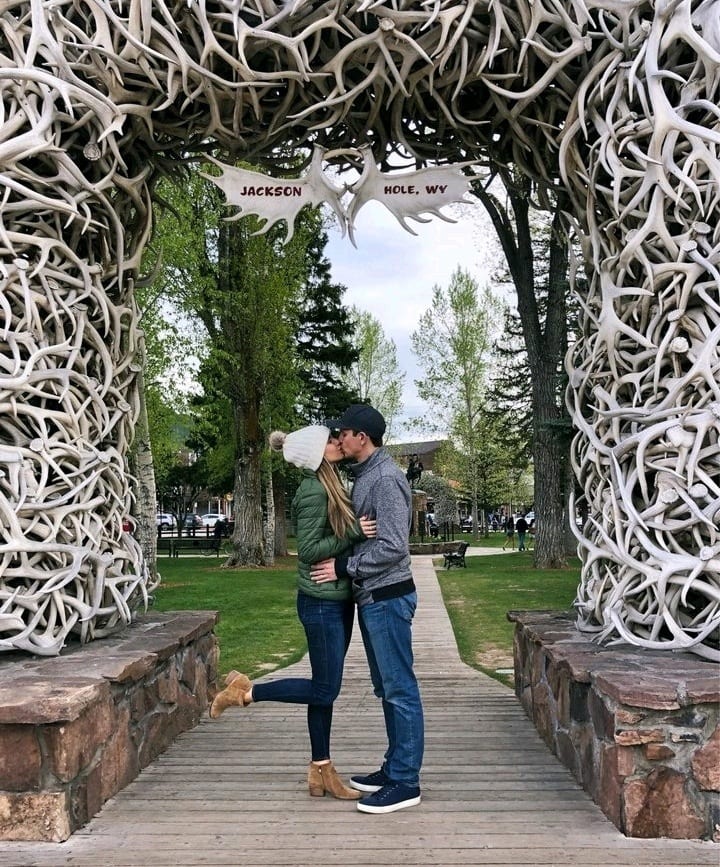 AE NE(X)T LEVEL HIGHEST WAIST JEGGING $49.95 $29.99
Starter Women's Lightweight Packable Puffer Jacket – Price: $53.99 – $69.16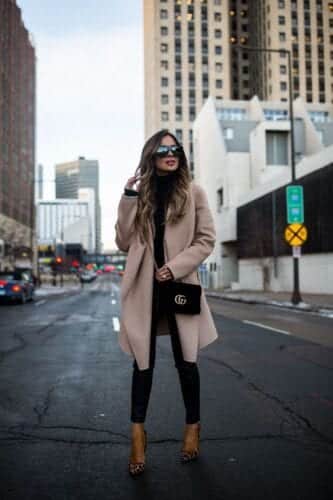 ↓ 4 – For Plus Size Women
Hey cuties, yes you sitting in front of the screen and searching "date outfits for curvy women." Here is an eye-catching attire for you to try out. Look at how pleasing this blue and white maxi is. The V neck makes it sexy, and cape sleeves make it cute. And the colors are so refreshing. Hence it has everything that you want. White strapped flat sandals will keep you comfortable for sure. Go for a peachy makeup and white or blue colored studs.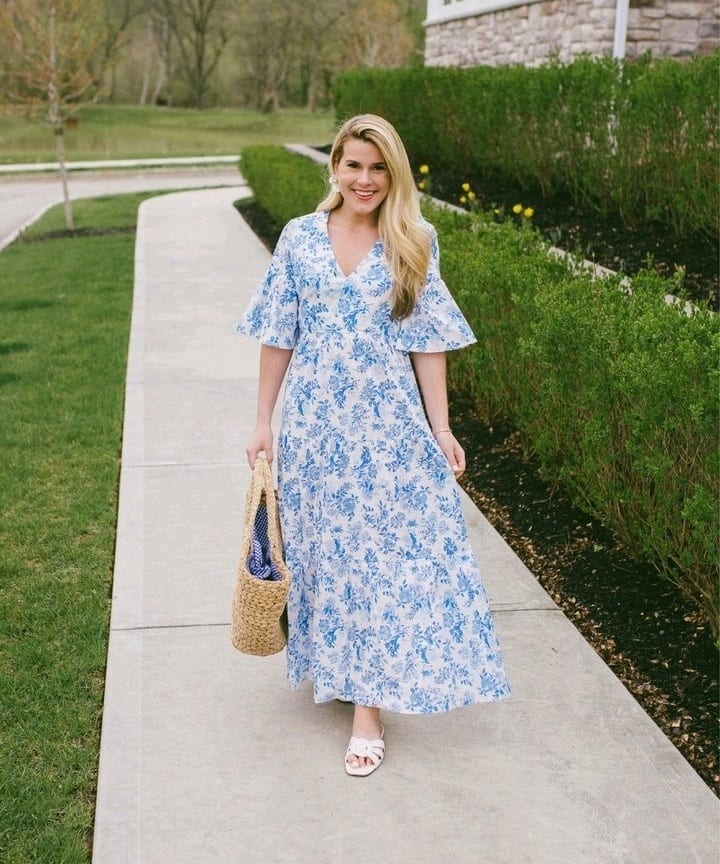 BLUE AND WHITE GINGER DRESS BY TUCKERNUCK $298.00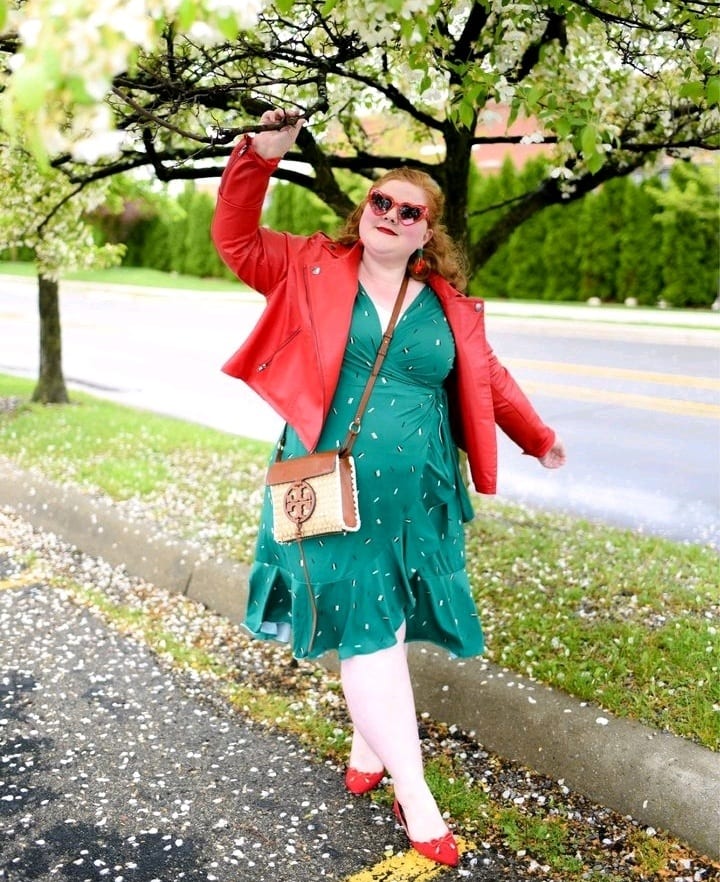 Here is another outfit that you can wear, especially if it's spring. A green mid length dress with dispersed geometric prints matched with red leather jacket and shoes looks stunning.
↓ 3 – First Date Outfit For Party Night
The first date no doubt is overwhelming, and there are equal chances of making it or breaking it. The stress increases ten folds when you decide that you are going to a party. But well now when you have decided to set your first date on a party night, the next step is to decide what to wear. Nothing is more worthy than a maxi on this particular night. Let your hair open preferable in beachy waves style. Don't overdo the jewelry, if your maxi has a deep neck then go for a necklace otherwise chandler or dangle earrings are all you need. There you are, all set for your first party date. Goodluck!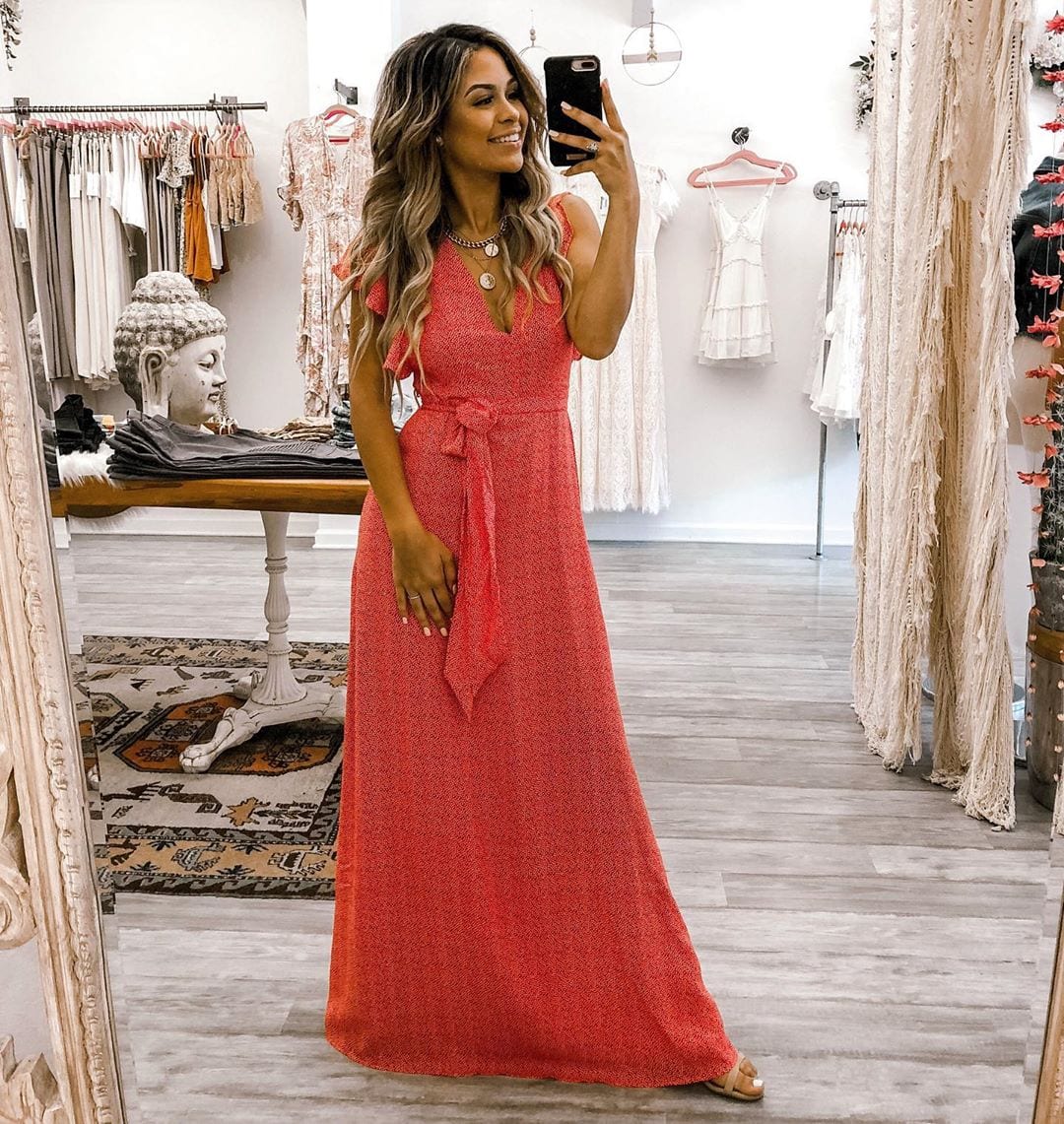 ↓ 2 – Eastern Wear
If you feel like going ethnic, trust us, nothing can do it better than a floral kurta/shift dress with trousers. And when it comes to bottoms, there are endless choices as you can wear straight pants, trousers, capris and tulip pants, etc. Wear pumps or the traditional Khussa shoes with them. For jewelry Jhumkas are recommended 10/10, make sure you don't wear oversized ones though.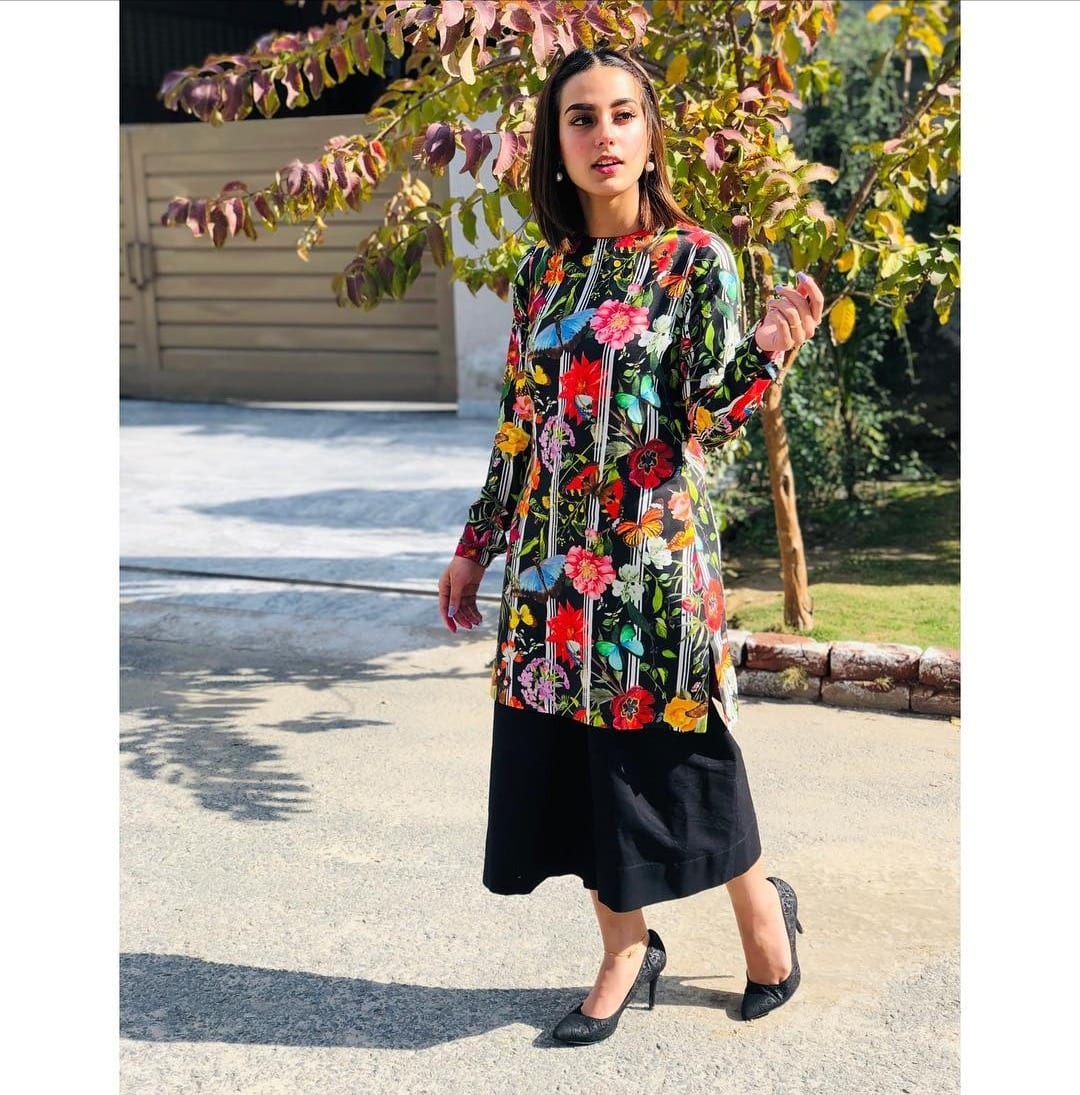 ↓ 1 – Date Outfit For Fall Season
Imagine being out with your sweetheart and enjoying the walk down the street. When it's quiet, and all you can hear are leaves rustling. Guess what will he be looking at that time? YOU, yes, of course you. Hence it's imperative to dress well, especially on your first date. On a fall date, it won't be too hot or too cold, so you have a lot of options to dress up in. Have a look at this outfit featuring high waist leather belt with nude shade top along with a checkered blazer. You can put it on and off really quickly as it's handy. For a classy feel tuck your shirt into the pant and add your favorite belt. For accessorizing, choose a straw bag and shades. Fur sandals will be comfortable enough and look super cute.
Makeup Tips For The First Date
We all love makeup; it is something considered as women's best friend as she doesn't go without it anywhere. It's great if you love it, but you have to be very careful when it comes to how to use it according to the occasion. Usually, on special events like weddings, birthdays and parties, it's okay to overdo it. But now it's about a date with someone extraordinary. You don't want him to call you cupcakes when he sees all those layers on your face. It's tough to absorb seeing someone sitting next to you with all those colours concealing their real self. Keep your makeup subtle and natural and check out the cute tutorial video shared below for ideas.
Shop A few Looks
There is no such place where you can directly buy date outfits. You have to decide in mind that what you want to wear and then jump out of your bed and raid stores to find it. Are you up for it already? Wait! Sweetheart, scroll down while in your bed and you might just get what you are planning to buy.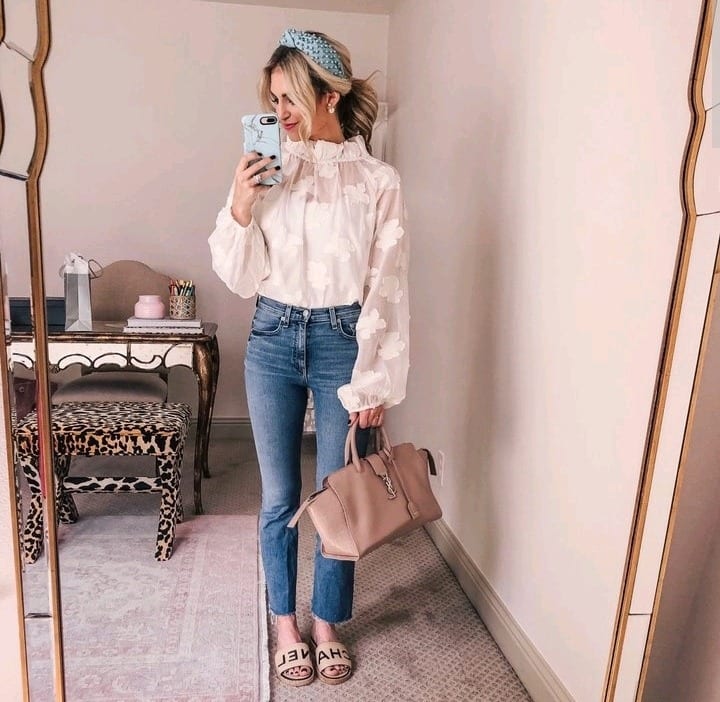 Looks Like It Medium Wash Cropped Flare Jeans – 76$
Saint-Laurent Cabas Bag Small Ysl Beige With Shoulder -US $1,866.99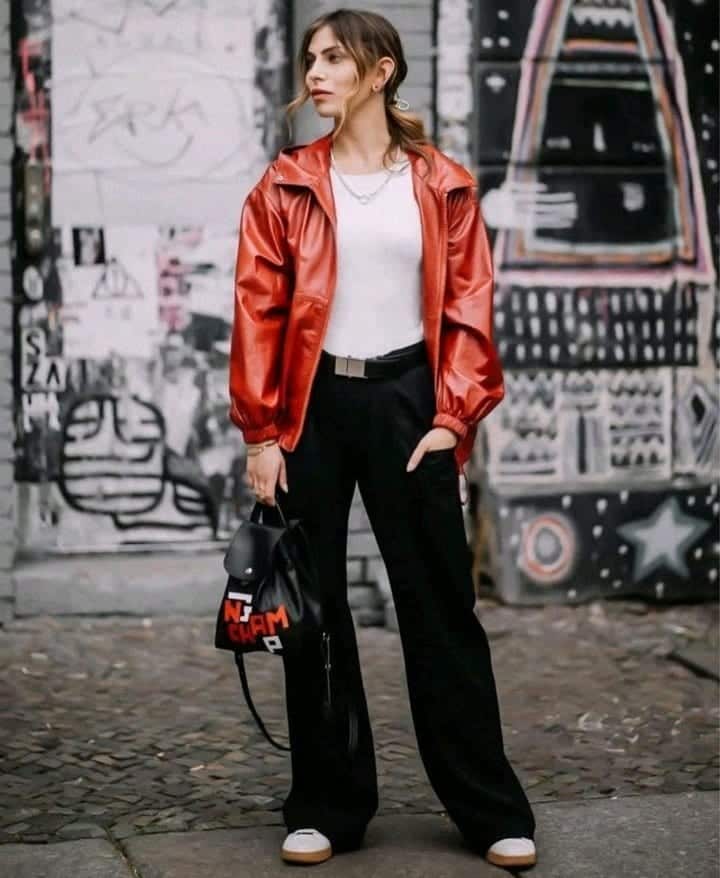 STELLA MCCARTNEY Sneakers Stan Smith € 250
Gürtel mit Schnalle 390 € belt
Palazzohose im Wickelstil REF. 59,99 €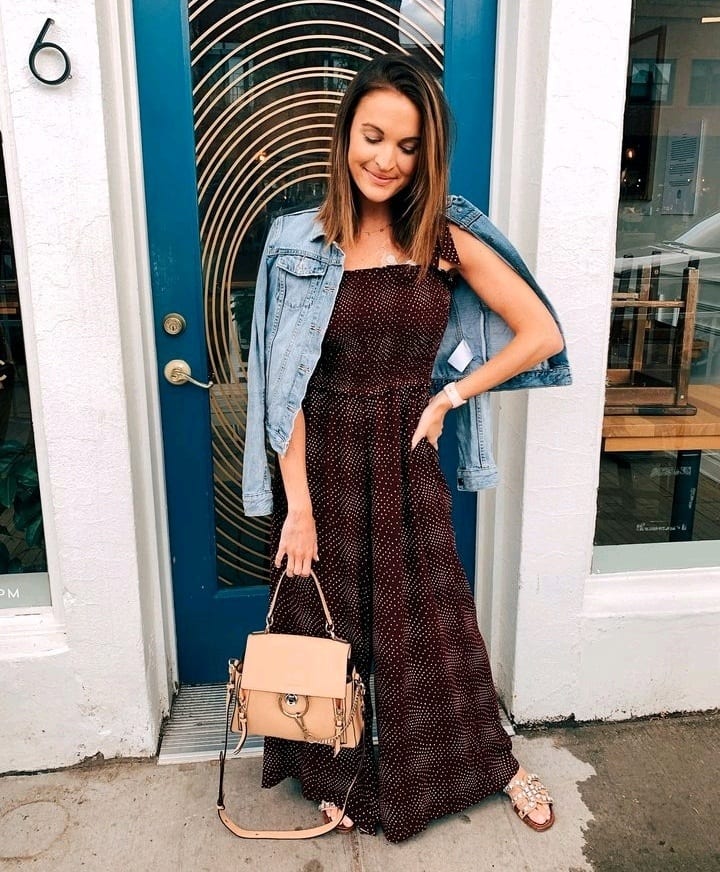 Polka Dot Smocked Wide Leg Jumpsuit $55
Bay 2 Embellished Slide Sandal SAM EDELMAN $75
Faye Day Small Pebbled Ring Shoulder Bag $1850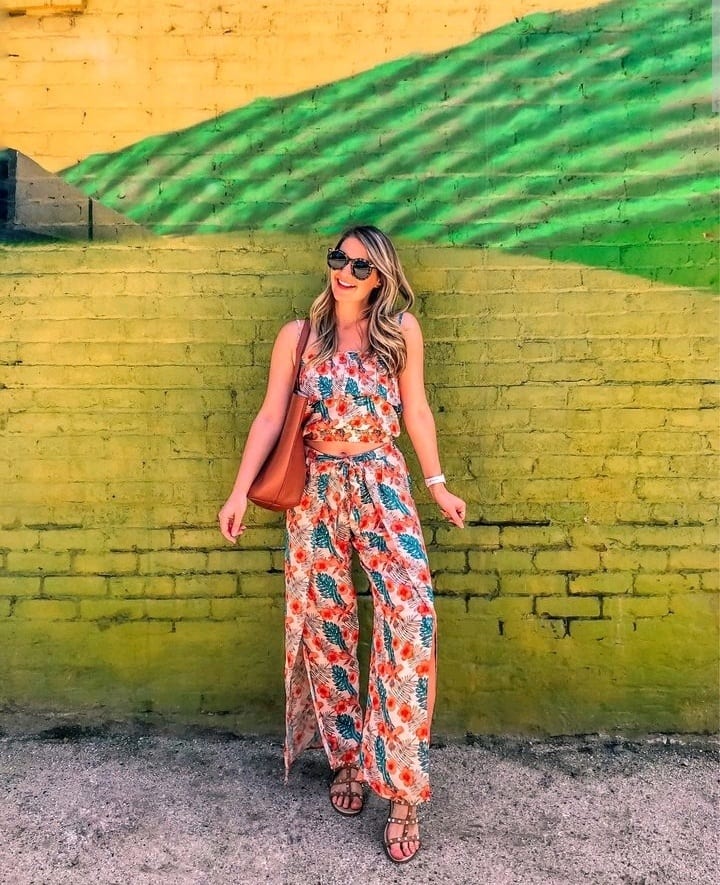 Karen Walker Super Duper Strength Sunglasses (54) $250.00
Classic Structured Leather Tote Made in Turkey $195 PEBBLED LEATHER
Villa Rouge Sophie Slide Sandals $125.00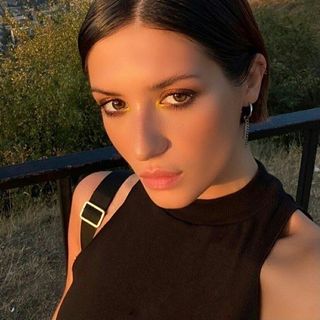 Avid reader and Fashionista. London Based freelance lifestyle editor