It goes without saying that funerals are somber affairs. Most of us will be confronted with that sad reality at one point in our lives, whether directly or indirectly, and then the question soon arises: What should I wear to a funeral? What is appropriate to wear? What is inappropriate? Do I have to wear black?
Well, above all things, it's important to show respect and keep the nature of the occasion in mind when you are deciding on your outfit, as we discussed in our post on funeral outfits for men.
This means, by most standards, a level of conservatism and discretion in your attire. Many formal funerals call for you to be dressed conservatively all in black; but some families and cultures don't mind if you come in some other color.
Check with the family if you are unsure and keep the culture in mind. This guide specifically deals with what is traditional in Western culture. Other cultures may differ.
Here's everything that we'll cover today:
How to Wear a Hat to a Funeral?
When it comes to wearing a hat to a funeral, it's important to keep in mind that the occasion calls for a more somber and respectful dress code.
Here are some general guidelines:
Choose a simple and modest hat: Avoid wearing anything too flashy or elaborate. It's best to choose a simple, understated hat in a dark color such as black, navy blue, or gray.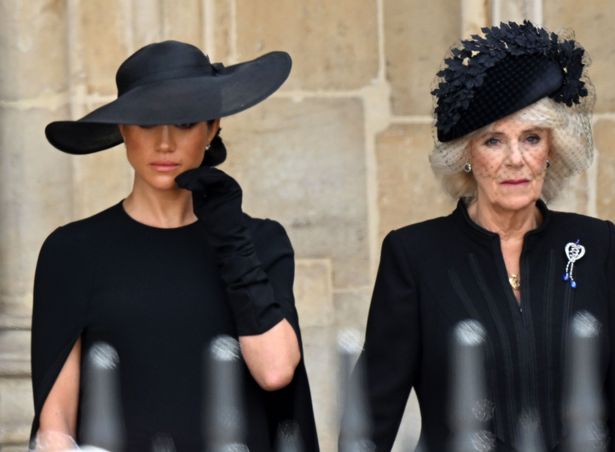 Coordinate with your outfit: Your hat should complement your outfit, not clash with it. Make sure the style, color, and material of your hat work well with your clothing.
Consider the size and shape of your hat: A small, discreet hat is typically more appropriate than a large, attention-grabbing one. Make sure your hat doesn't block anyone's view or become a distraction during the service.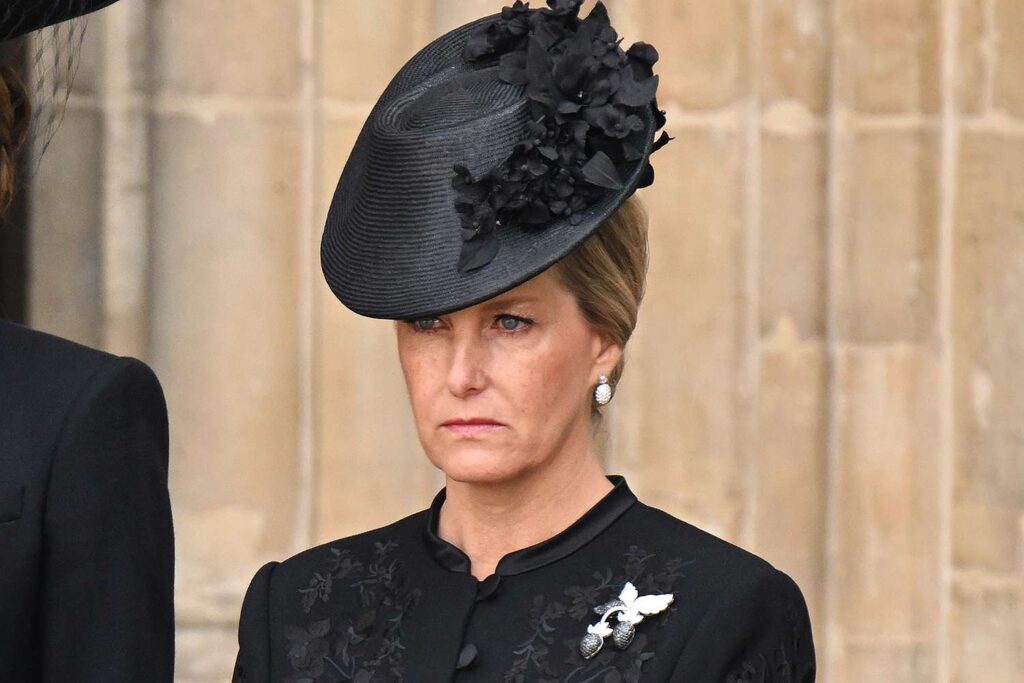 Remove your hat during the service: It's customary to remove your hat once you enter the funeral home or place of worship. Keep your hat off throughout the service and only put it back on once you leave.
Be respectful: Wearing a hat is a way to show respect and honor the deceased. Make sure you behave in a dignified and appropriate manner at all times.
What to Wear to a Memorial Service?
Memorial services or celebrations of life are usually a little more casual, but you should still keep the basic rules in mind when planning your outfit.
Avoid anything overly flashy, glittery, or too youthful (like Converse shoes or graphic tees).
Here are some ideas that are modest and sober, while still keeping to a less formal style.
The first two looks are more appropriate as funeral outfits for teen girls while the third one is for mature women.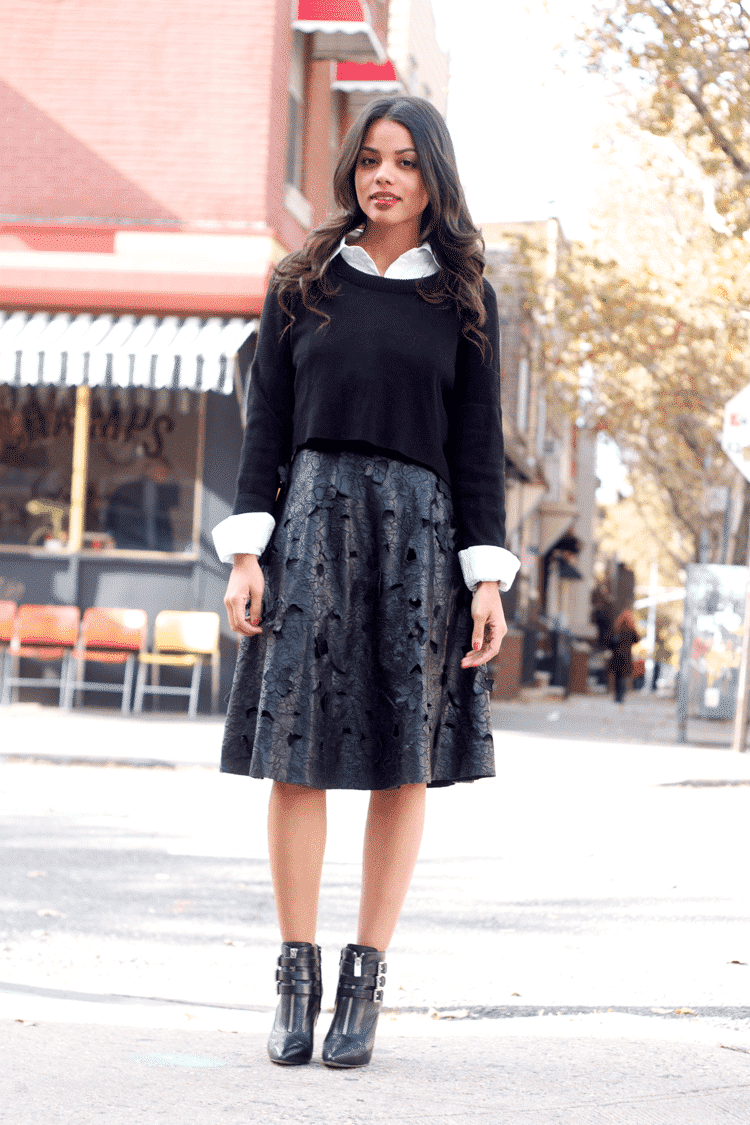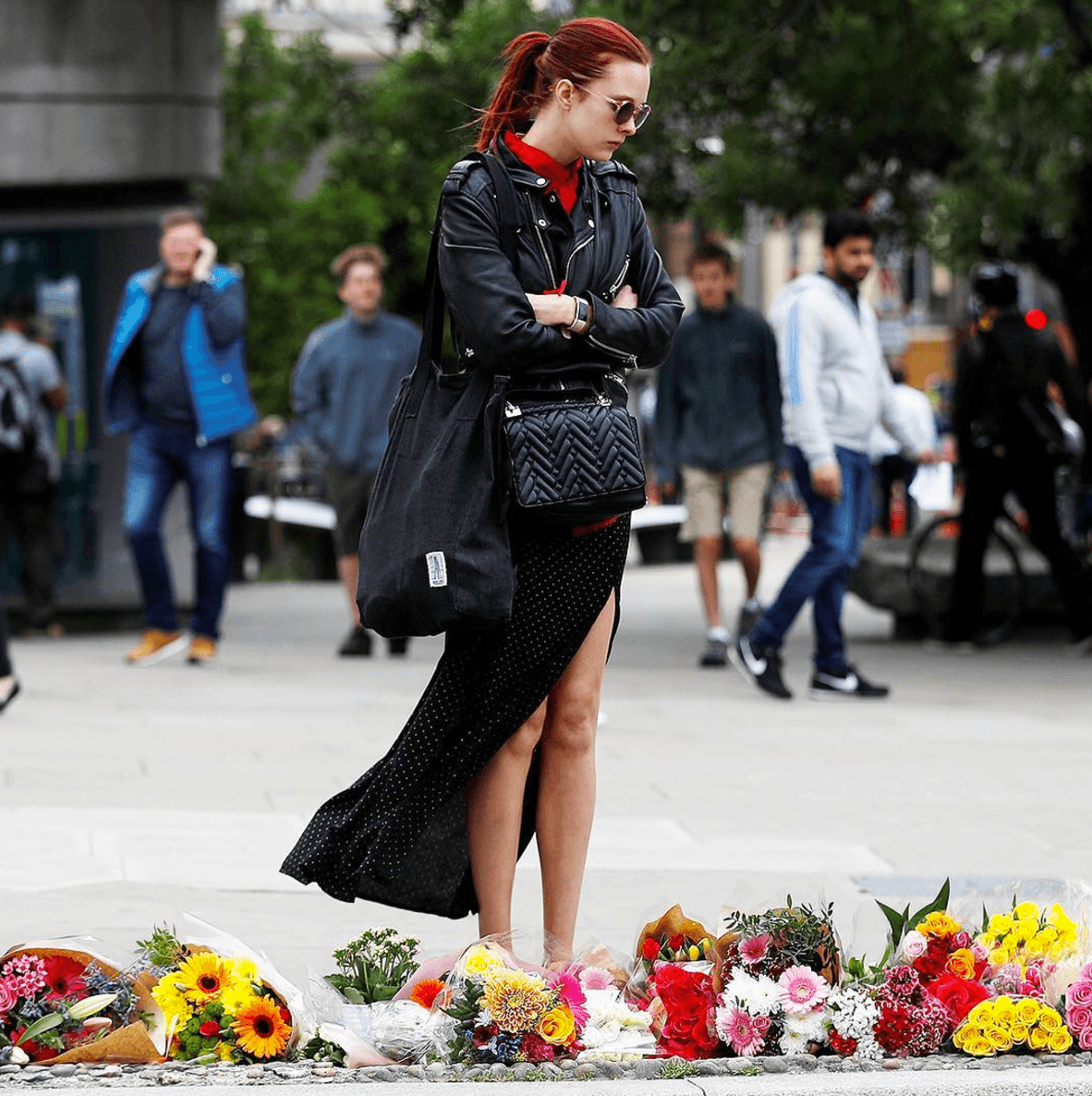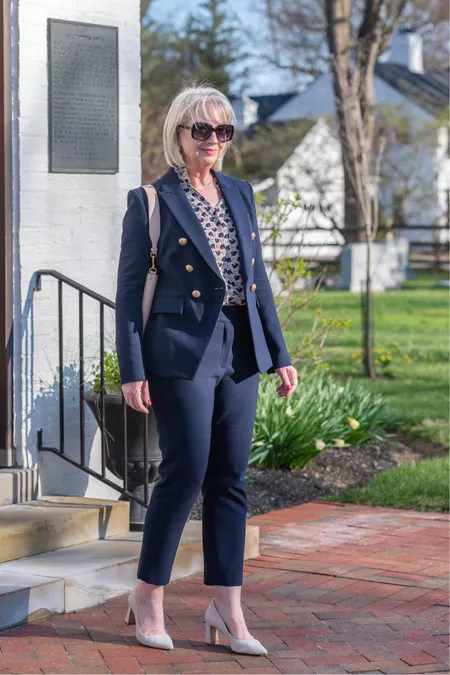 What to Wear to a Funeral?
A good rule of thumb is to avoid wearing anything flashy, glittery, sequined, or too brightly colored.
Keep your shoulders covered and make sure your dress or skirt reaches your knees at least.
A hat may be worn, but never a baseball cap or straw hat. Take a page from Kate Middleton's fashion book on the subject of hats and opt for something discreet and ladylike.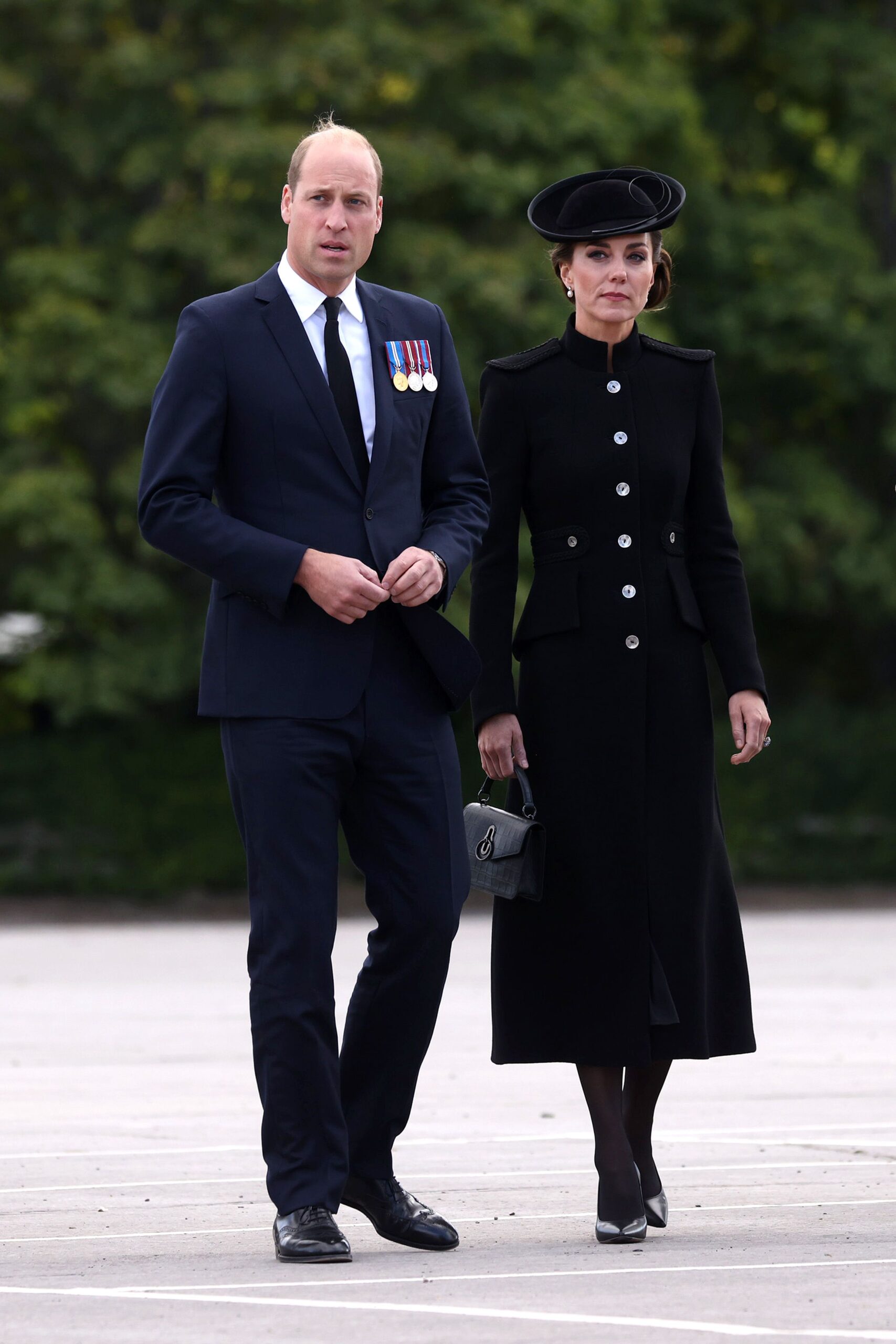 Outfit Ideas
21. Add Some Print
Your dress does not necessarily have to be monochrome as it's acceptable for you to add some sort of print to it, as long as it's not too over the top. If you're having trouble figuring out the pieces to wear, try choosing from the outfits that you wear to work.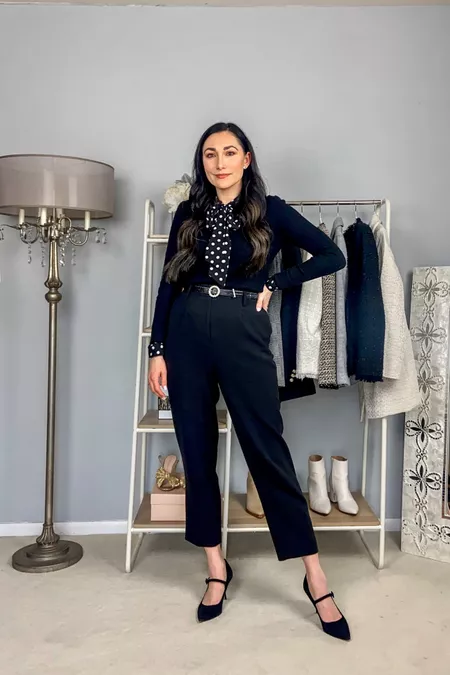 20. Ladylike Look
This classy dress is extremely stylish whilst ticking all the boxes for proper attire!
A girlish wide-brimmed hat is the perfect complement to this dress and looks very nice with a white and black heel. You can opt for a more muted-colored purse and you might also consider adding a shawl if it's a cool day.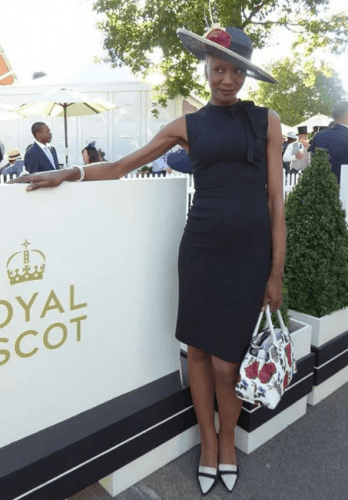 19. Black, Long-Sleeved Dress & Cheetah Print Heels
Because this dress is very conservative you can afford to go with a slightly more daring heel.
This is, of course, if you want to. While a black pump or simple kitten heel would definitely be the top choice for us, this option is for the lady who loves to bring a touch of herself to every look no matter the occasion.
Accessorize with a simple necklace and leave your hair loose or tie up in a neat chignon.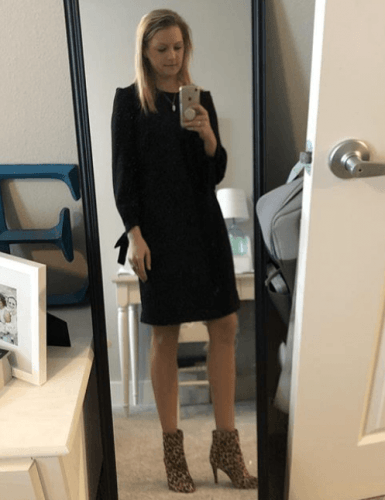 18. All-Black Conservative Look
With this look, you will be decked in black, quite literally, from head to toe. So a pop of bright lipstick may be just the thing you need to keep in mind.
Start with a blank tank top with a sheer button-down blouse. These are tucked into a knee-length a-line skirt with a thin belt around the hips. Add a jacket for warmth as well as an added layer of modesty.
You can also add a pair of tights or stockings. Pair with some black pumps.
Last but not least is a black wide-brimmed hat with oversized sunglasses. Accessorize with simple studs or drop earrings.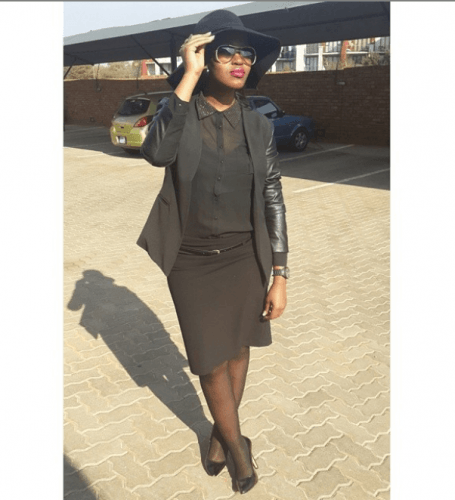 17. Elegant, Stylish
Here is a very suitable option for the lady who takes care to look stylish regardless of the occasion.
A fitted jacket is worn over a patterned blouse, tucked into a beautiful pencil skirt.
Pair with beige heels.

16. Alternative to the Traditional Black Dress
As an alternative to the customary black attire, here is an appropriate option.
This olive green dress is modest and conservative without being flashy. Opt for an elegant silhouette that doesn't hug your body too closely and remember your neckline.
Pair with nude heels.
15. Classically Traditional
If you are looking for something a little more traditional, this is a very good example of it
A belted black dress with worn with a matching jacket and paired with nude heels. With long sleeves and a conservative hemline, this is the quintessential look you will often see as customary funeral attire.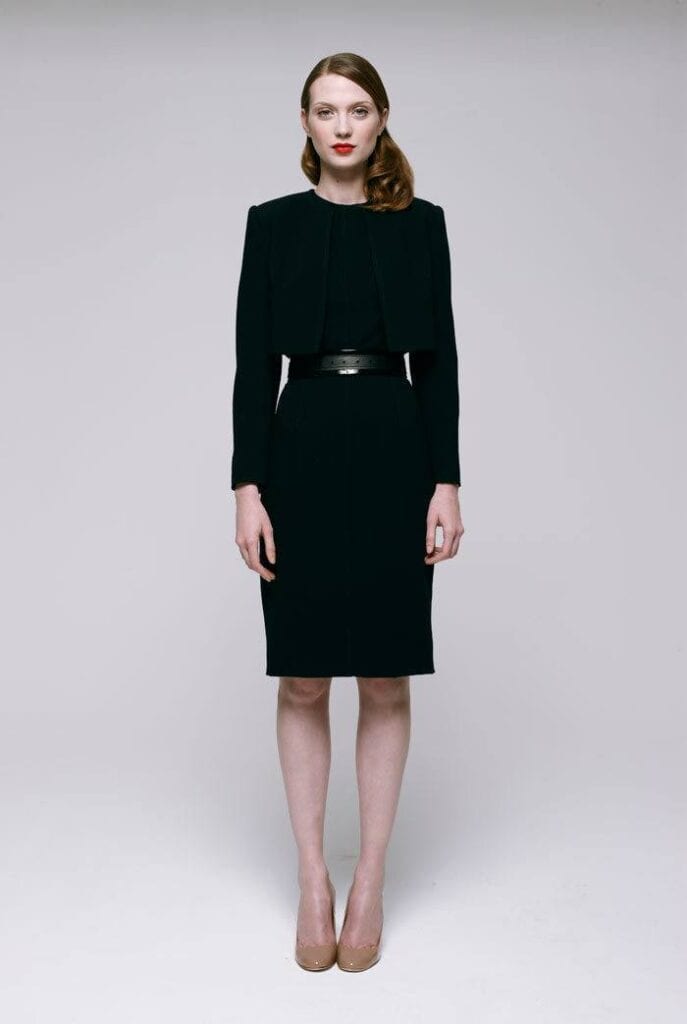 14. Modest, Well-Fitting Suit
If you still feel confused about what is appropriate to wear, a great concept to keep in mind is to dress like you are going to a business meeting.
You wouldn't wear a mini-skirt or a sundress to a business meeting. By the same token, you would certainly opt for something professional and conservative if you were headed to a business meeting.
Here is a wonderful example of that. This light gray suit is a great option if you don't want to wear black. It's sober and classic without being too showy. It fits well and falls to just the right place at the knee.
Pair with a black or nude heel.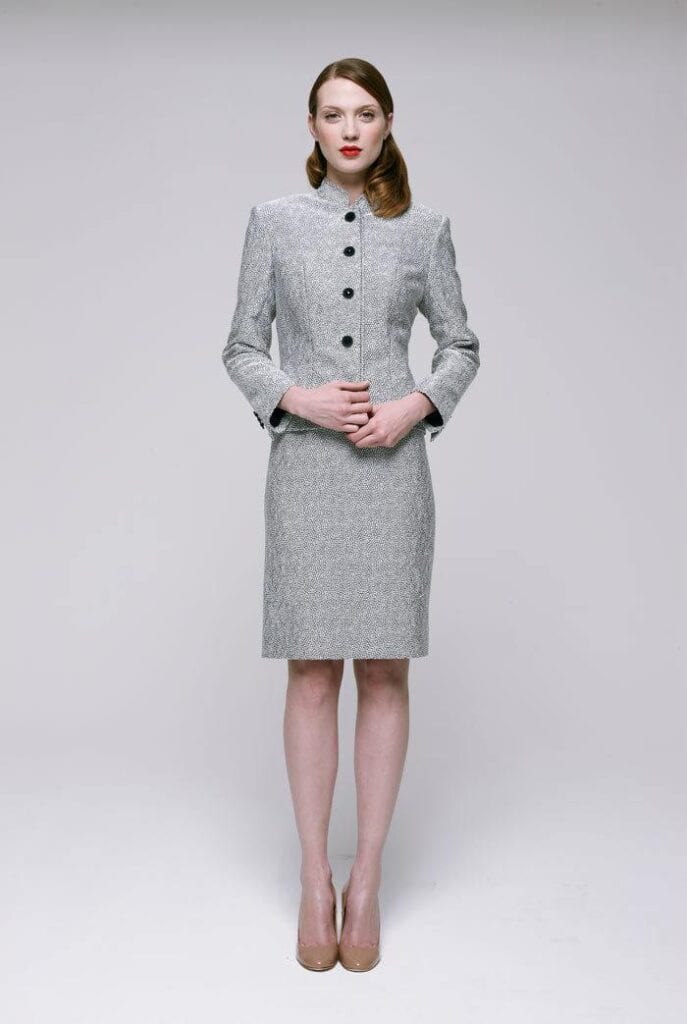 13. Mid-Length A-line Dress
When in doubt, a high-necked dress of moderate length is always a safe bet.
This color, while less somber, still falls in an appropriate range. Black pumps will add a greater sense of sobriety, but nude heels are also acceptable. If in colder weather, you could add a coat and stockings for added warmth.
Make sure you keep jewelry minimal, and if you do wear some, opt for pearls or diamonds, something understated. Big tassel earrings or clanging bangles would definitely be too distracting and flashy.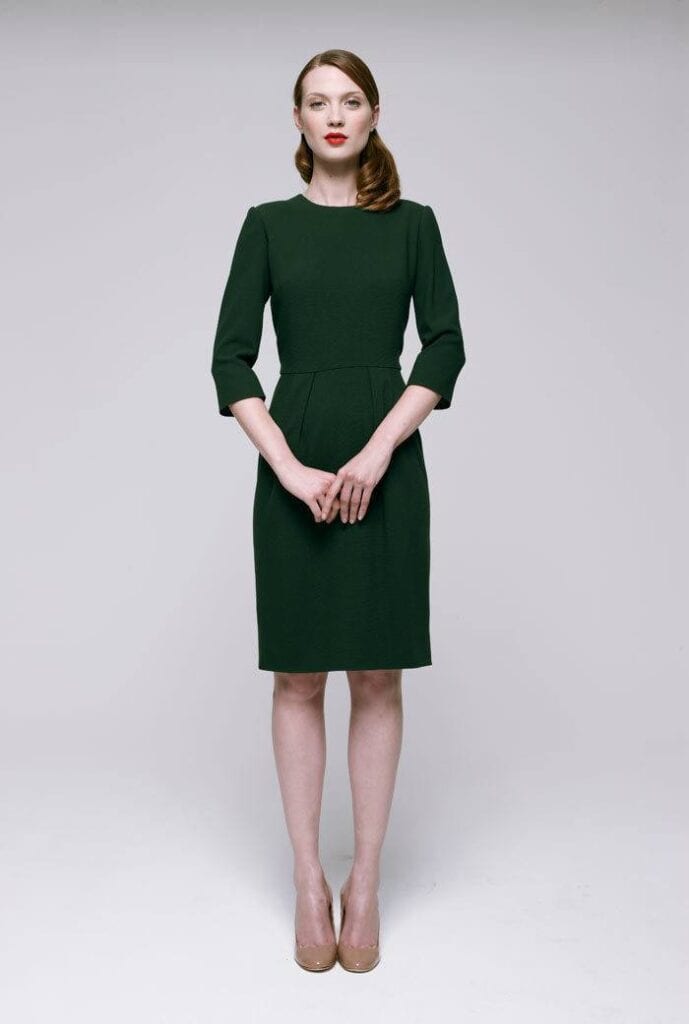 12. Black Suit with a Pop of Color

11. Layering Your Dress
Pair a black, form-fitting dress with a long cardigan or coat. This cowl-neck scarf is great for keeping warm and also very stylish. Black ankle boots and a purse are all you need to finish this look off.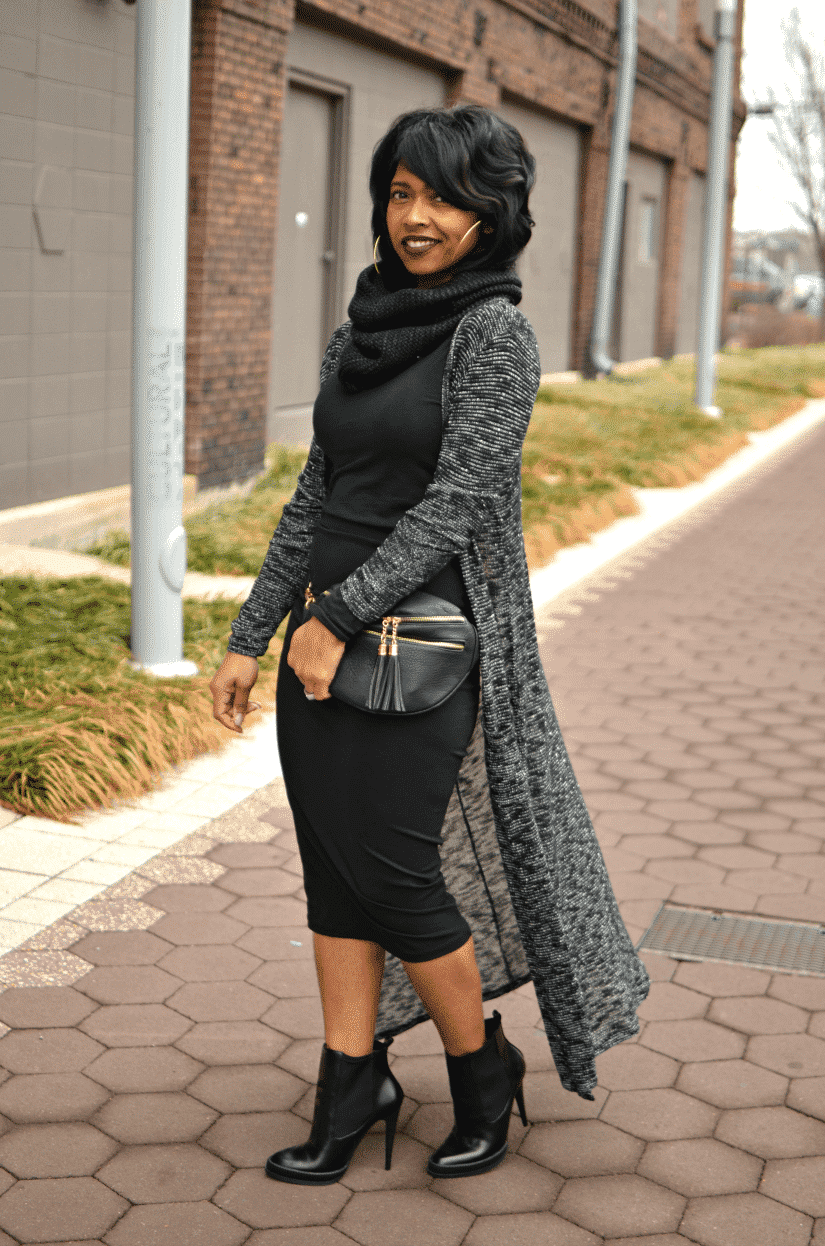 10. A Non-Traditional Funeral Service Look
While jeans should be avoided whenever possible when attending a funeral service, sometimes they can't be. In such cases, you should try to keep a few things in mind if you decide to don them.
Jeans, by nature, are rather casual. So make sure you dress them up a little with an appropriate blouse and jacket. You should always opt for dark-wash and never wear a pair that is ripped or faded.
This look is a little edgy. The leather jacket is unconventional but not immodest. And the shoes are a pop of color that is limited enough to make it acceptable.
9. Elegant and Stylish Ensemble
This is a very conservative, business-like look that could work well for a funeral or a memorial service. Simply gather together the pieces you see in this lookbook picture and voila.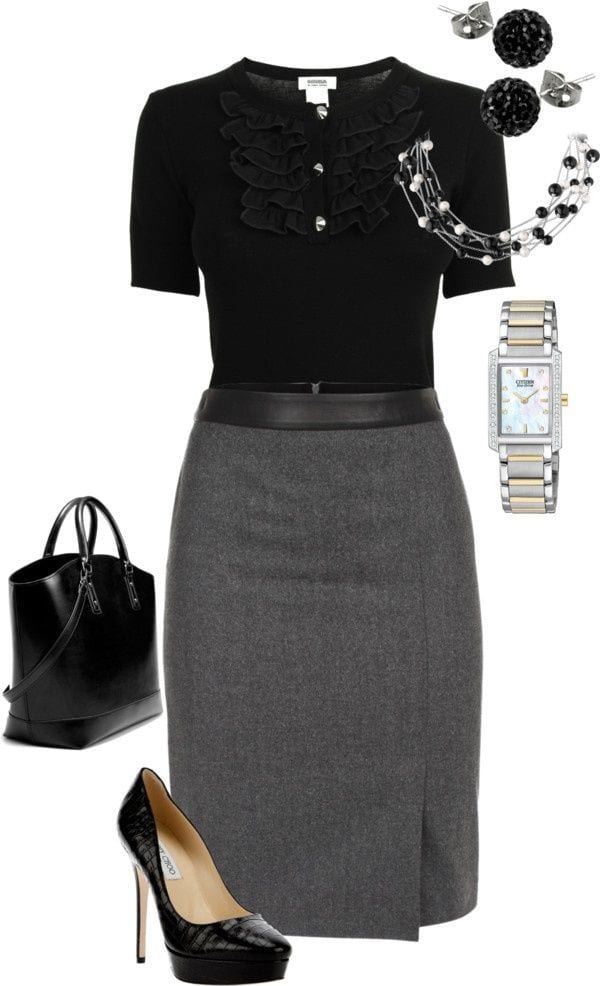 8. Chic and Elegant
Here is an elegant and very stylish look with an absolutely perfect dress.
The length is just right, as well as the high neckline. The brooch and classic bag add elements of sophistication. A lime green heel brings a touch of unexpected color. All you need to add is a pair of little diamond studs.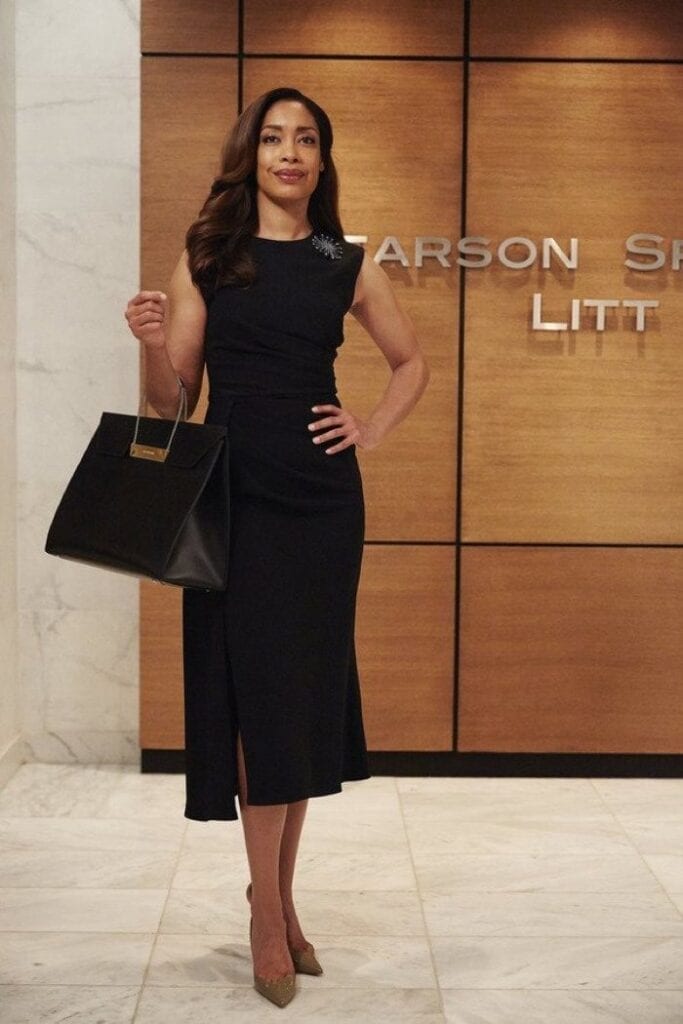 7. The Little Black Dress
Proving once again the inability to not be versatile, this very pretty black dress is a good option for both funeral and memorial services.
It is a simple look, so focus on fabric, cut, and silhouette. This is classy without being too revealing. Plus, you could always add a jacket, a cardigan, or a shawl for an extra layer.
Choose an understated purse and black heels. We recommend opting for pumps rather than stilettos. If you need more inspiration, go through these tips on How to Wear the Little Black Dress.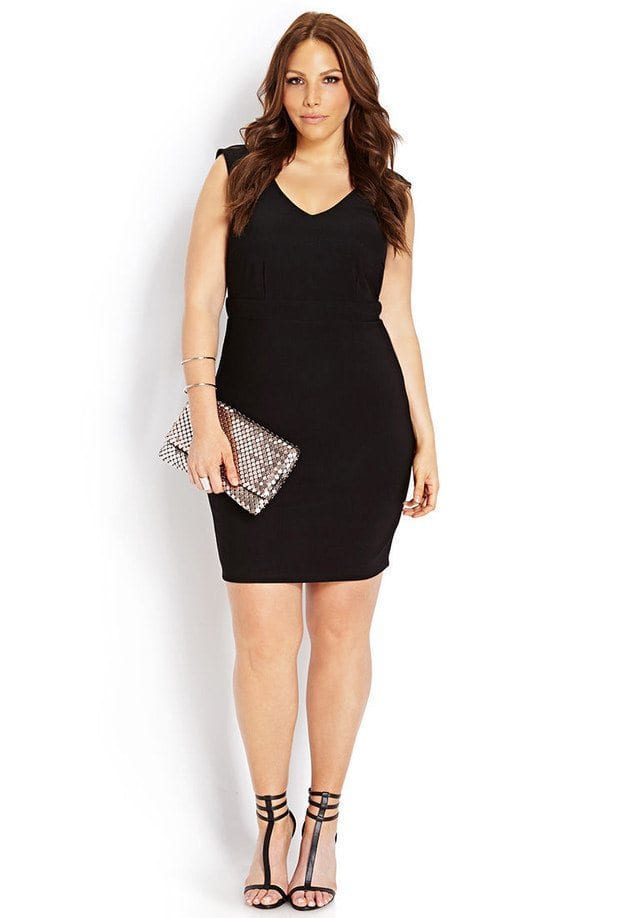 6. Simple & Modest Look
A loose-shift dress is modern and stylish without being too showy. You can pair this dress with cute kitten heels and a dark purple clutch. You can also add tights for added warmth or a pair of stockings.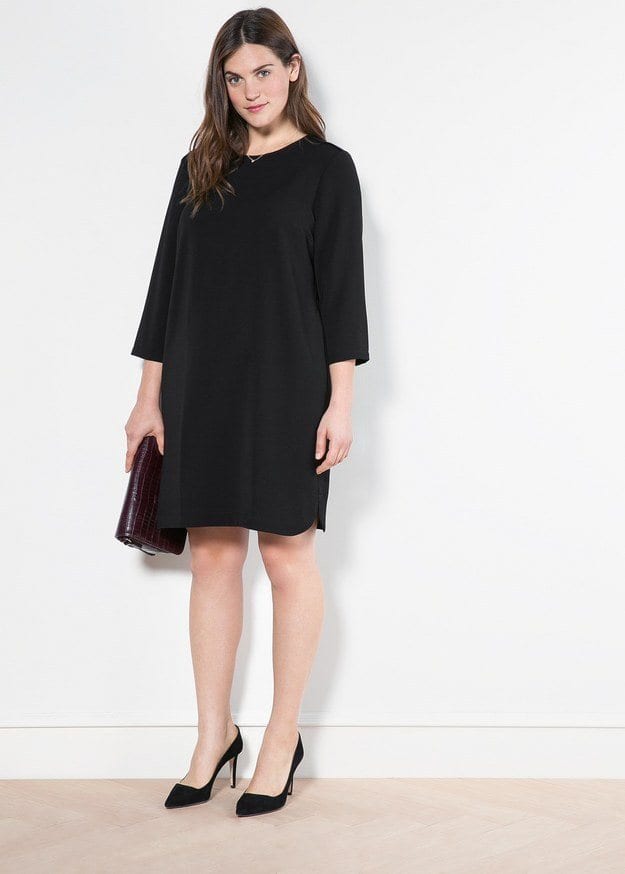 Celebrity Inspired Looks
5. Sarah Jessica Parker
A celebrity-inspired outfit is always helpful to find fresh inspiration for specific occasions and events.
We love this outfit worn by Sarah Jessica Parker. With a few minor tweaks, it's something any one of us could easily wear ourselves.
Let's start with the hair. A very high, exaggerated bun is the style of choice. We especially love the added accessory of a white rose in the hair. It's very event-appropriate and looks very elegant when paired with simple stud earrings.
This look also shows us how to appropriately wear white at a funeral. The skirt is a modest length and its conservatism is matched by a pair of white gloves. This is a good look for winter or fall, as the fitted jacket could easily be swapped out for a thicker coat.
Last but not least are the shoes. A smaller pump or heel would be better suited to this look, but if you think you can pull off these heels, then more power to you.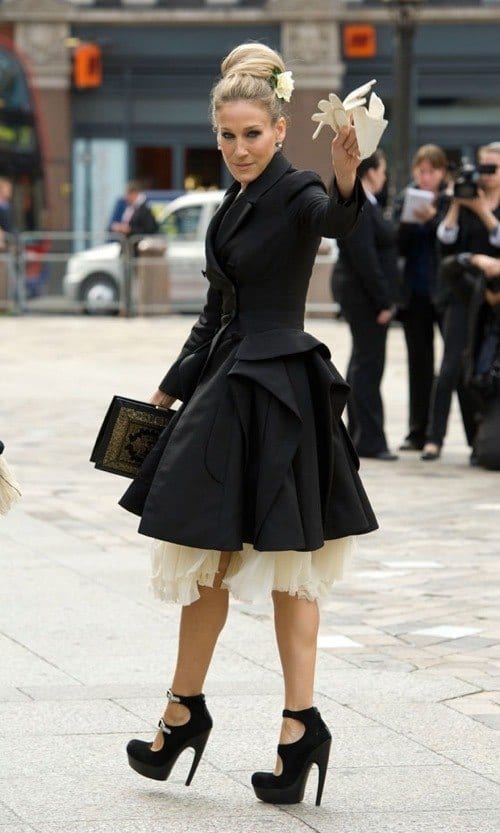 4. Victoria Beckham
Another celebrity-inspired outfit, but one that is slightly more conservative and sober.
This look would be easy to replicate and follows all the right rules of convention. This is a good outfit for fall or winter and could easily be dressed up or down according to the weather.
A simple black coat is worn over black pants and ballet flats and accessorized with basic sunglasses. Wear with a black long-sleeved top or blouse. Do have a look at these Celebrities' All Black outfits.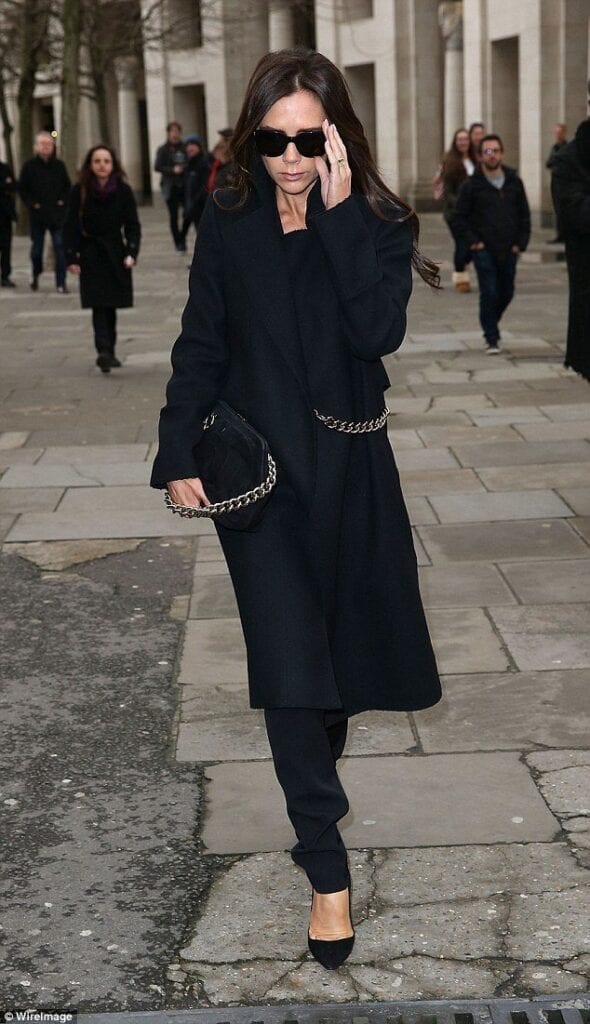 3. Kate Middleton
For the late Monarch's funeral, Kate was seen in a black coat dress, black pumps and a black clutch. She also went with a veiled hat and a pearl earrings, choker and bracelet set that had been given to her by the Queen.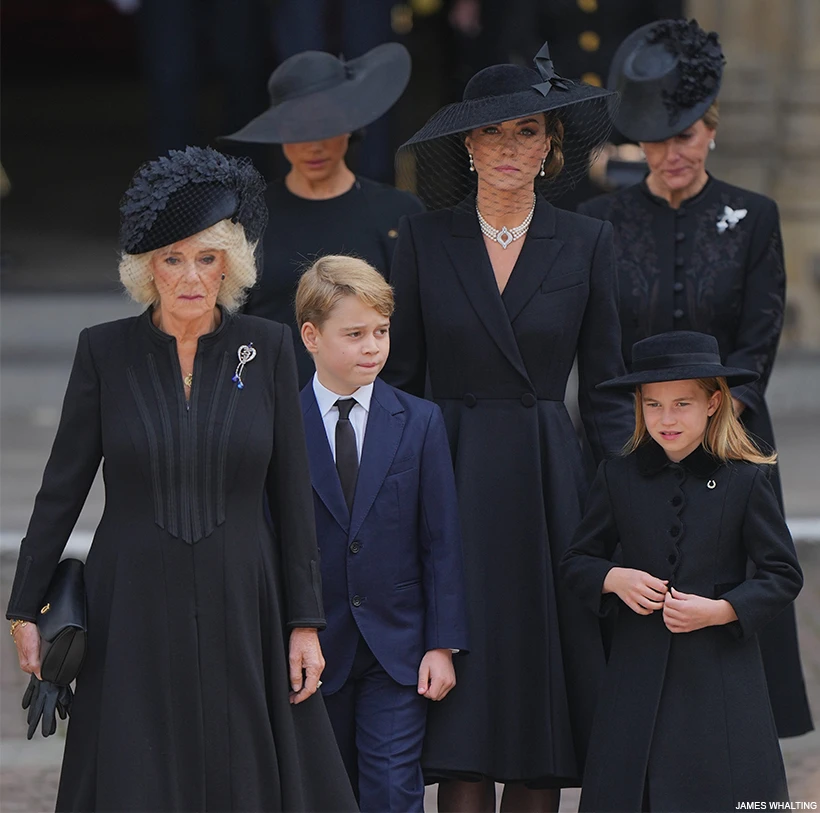 2. Meghan Markle
At the Queen's funeral, Meghan Markle was seen in a black cape dress by the designer Stella McCartney. She also added black pantyhose, gloves and a wide-brimmed hat along with simple diamond and pearl earrings that had been gifted to her by the Queen herself.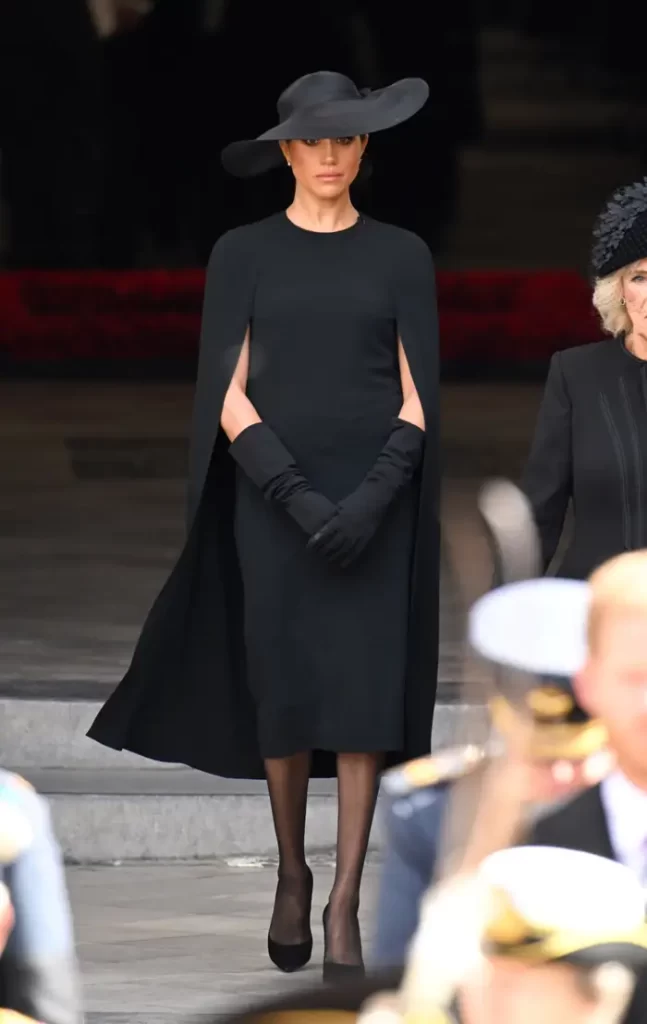 1. Kim Kardashian
While one wouldn't usually think of Kim Kardashian when planning funeral attire, this is a pretty decent look that could work very well for the occasion.
Simply pair a black dress with a lightweight shawl or cardigan and pop on some neutral-colored heels. Sunglasses and stud earrings are great accessories for this look.
You might consider a slightly longer dress for max comfort. This would also be a very good option as a funeral outfit for plus size women.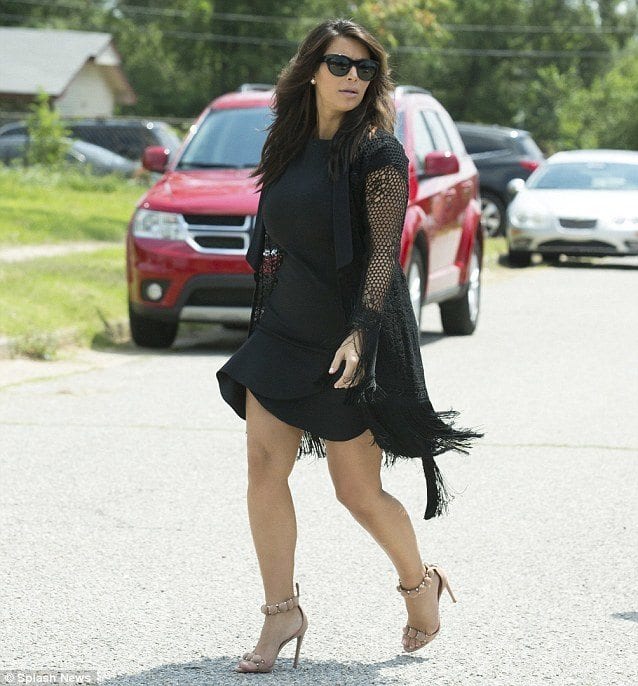 Did this article help you? Go ahead and let us know in the comments. We know that a funeral is a difficult occasion no matter the circumstances so we hope that this post could at least help lift some of the stress of figuring out what to wear!
FAQs
Q. Is it OK to wear white to a funeral?
Well, yes… And no.
In some cultures, it's actually customary to wear casual white attire to a funeral. If you know that the family expects it, then by all means!
However, in the West, this isn't usually the case.
It would be quite unusual to show up all decked out in white… but if it's tastefully done, and you know it won't offend the family, then it's your call. Sometimes close relations will wear a certain color in honor of the deceased loved one. This could mean wearing white or some other color.
But normally? Dark and conservative is the way to go.
Q. What are the proper colors to wear to a funeral?
Again, dark and conservative colors are customary.
This means avoiding colors like yellow, pink, baby blue, light green, orange, etc. and sticking to a darker range of colors. Deep green, navy blue, charcoal gray, and black are good, solid colors you can feel confident wearing.