Looking for swag outfits for teenage boys? How to dress with swag for guys? Well, you have landed at the right place. Because we are bringing you 20 trendy swag styles this season. Mostly boys like to wear a simple t-shirt and jeans because they feel comfortable in it.
But just by adding a few extra accessories to your casual outfits, it can give a whole different outlook. To get a complete swaggy look you need to accessorize your dress rightly and have a right hairstyle that complements your outfit. Check out these  14 swag accessories and 21 popular swag hairstyles for guys.
One of the best look these days is wearing timberland with your casual dress. Here are 14 swaggy guys timberland outfits combinations you should try. Just by adding a little hat, baggy bean hat, funky jeans or other accessories, you can have a great swag style. You can afford all these clothes easily and it's not bad to have some accessories along with your clothes to have a funky and swag look. Let us learn about these swag outfits below!
How To Get a Swag Look ?
Here are a few things to keep in mind for picking out a cool style:
Take inspiration from some young celebrities like Justin Bieber, Jaden Smith, and Zayn Malik.
Invest in cool kicks to pair with your everyday outfits.
Get a hair makeover by picking one of the latest styles for an urban cool look.
Graphic T-shirts and bomber jackets seem to be the "it" trend for guys these days.
Accessorize your look with bands, shades, and beanies.
Add in a swag element to both your Winter and Summer looks.
Make sure to create a collection of beanies and caps to go with all of your looks.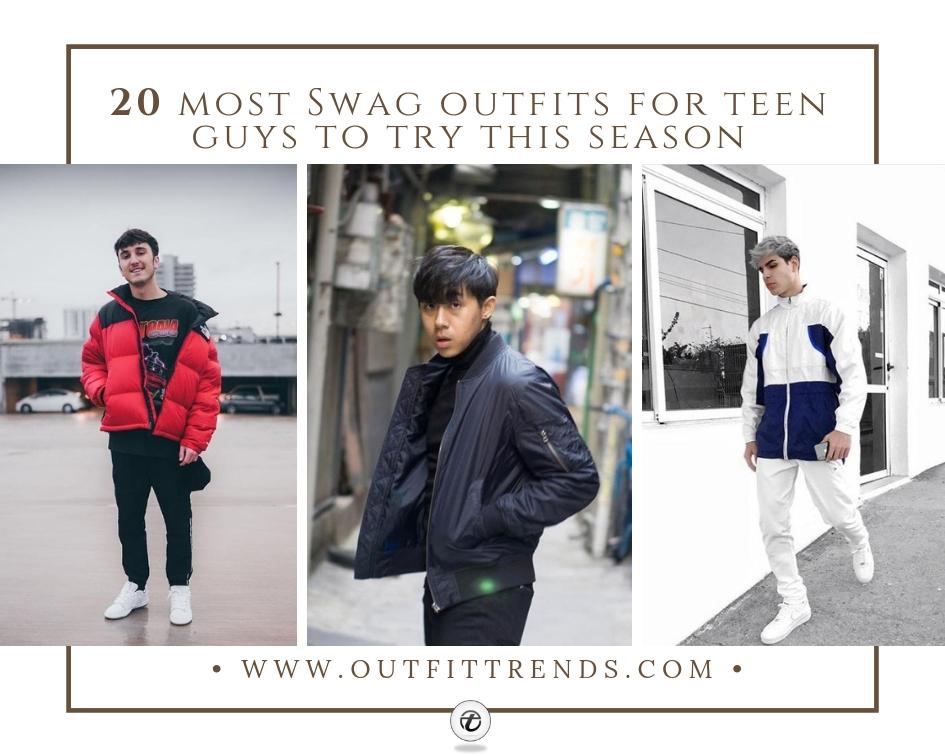 ↓ 20. Shirts Tied Around The Waist
Whether you like it or not, the style of the '90s is coming back with a bang. Celebrities around the globe have already started to get into this retro fashion. This is fast becoming a trend nowadays. According to this trend boys and girls are using long-sleeved shirts as belts. Yes, you heard it right, long-sleeved shirts as belts by tying them on to their waist. As this puts more junk in the trunk and makes your hips sink ships. Tying them onto your waist is becoming popular these days in boys street style fashion.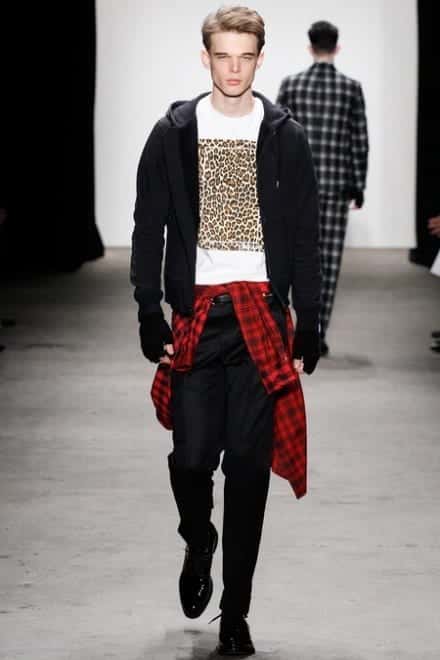 ↓ 19. Boys Hairstyle for Swag Look
Florals have not been kept for the females only but can be used in shirts by men when done up in this stylish manner. To adopt the latest swag look to invest in a black rose graphic sweatshirt and pair it with regular jeans and a plaid red shirt as contrast around your waist. Boots are the swag thing and you must be seen in a pair of good boots. Accessorize with glasses and a nice hair cut.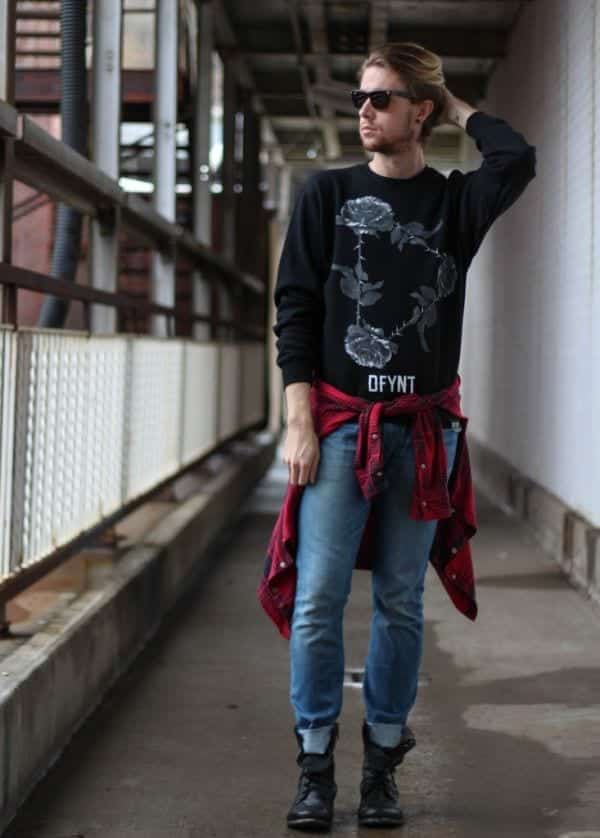 Again a similar look but with a different combo. An all-black outfit for every occasion. Black loose swag style graphic or a plain shirt with a colored pant and a pair of white sneakers. Your hair can help make or break your style. If you are up-to-date with all the hair trends, they will surely make you look cool. Give your hair a spiked look or gel them back for a smart style to go with the outfit or just wear a cap over them.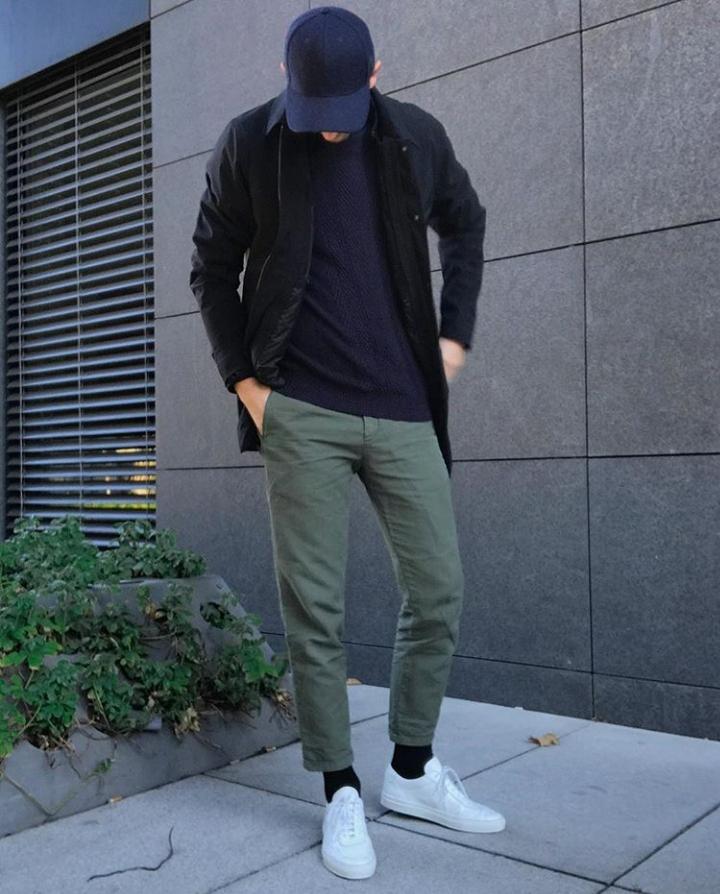 ↓ 18. Sleeveless Hoodies With Baggy Pants
If you are tired of wearing the same jeans and shirts then its high time to move on to some baggy pants that you can style with sleeveless hoods for a funky look. They come in various colors but mostly swag is associated with black and white, so match your color with matching baggy pants if going for a run or to the supermarket with sneakers.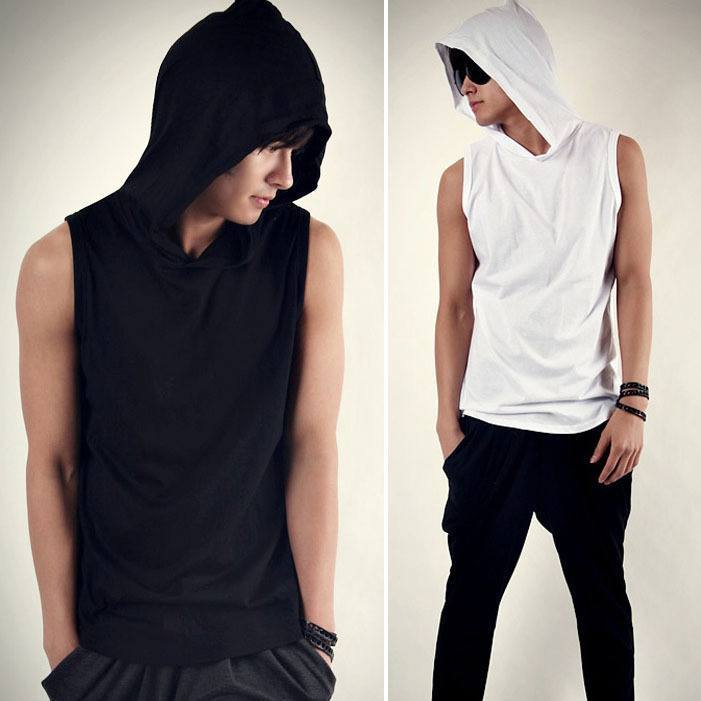 You can mix and match your sleeveless grey sweatshirt with a white vest underneath to go over a pair of faded denim jeans and black boots. If you plan on wearing it during the day, you can add in a baseball cap to stay protected from the sunlight. This super casual and comfortable outfit looks great for a swag look.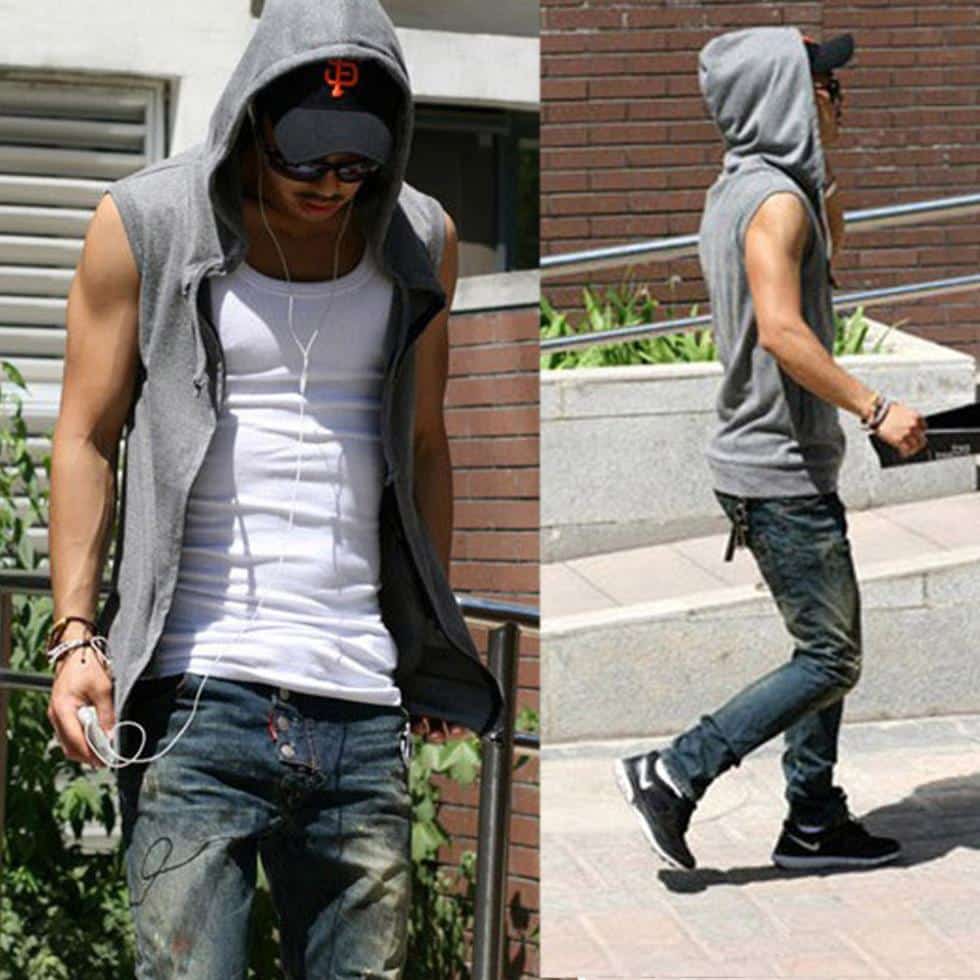 Here is another look featuring the sleeveless hood, this time with a lace-up look for a sporty and laidback style. If you want something to go over your tracks, for an entirely casual look, this is it.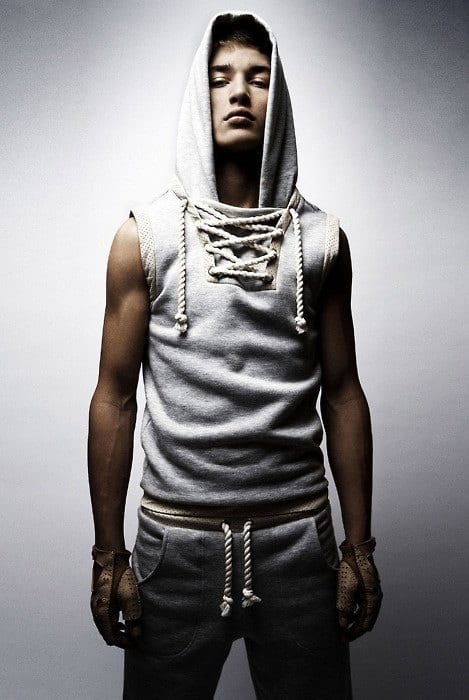 ↓ 17. Hats for Swag Look
– The most important accessory nowadays is the Hat. There are a lot of varieties in hats available online and in markets. Studded hats, ripped hats, and hats with insignias are popular these days.  Not only do they help accessorize the outfits but also make you look super cool. These hats can be worn in different styles. Either you wear it in a normal way, turned slightly to the left or right or you can wear it backward. Keep scrolling to check out Justin Bieber and his choice of headgear.
↓ 16. Celebrity Inspired Look
Justin Bieber is the ultimate swag guide and inspiration these days for the swag style followers. Here again, he has proven his fashion sense by incorporating a leather jacket with a black vest and black leather pants and ankle-high boots with his favorite caps. His all-black outfit looks super great and easy to pull off.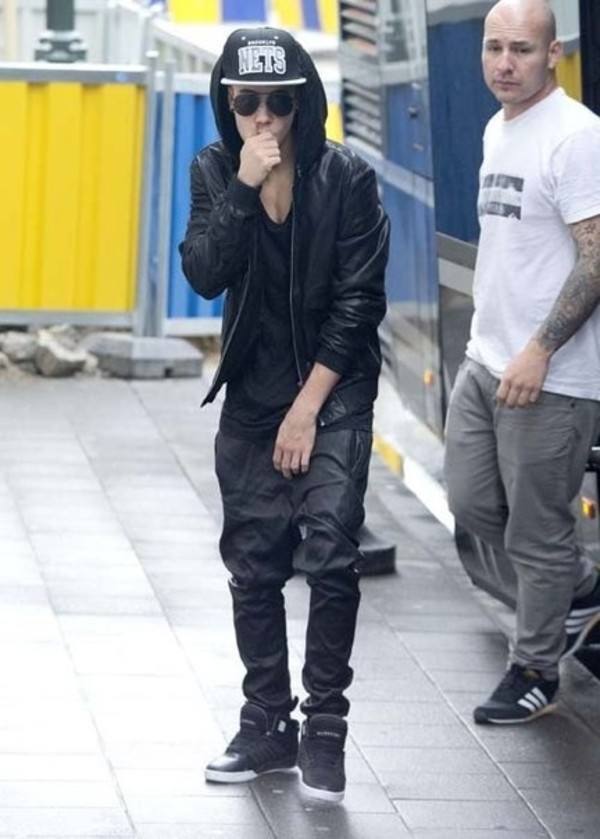 ↓ 15. Red Hat With Baggy Pant and Sneakers
Just strolling about in the sun throughout the city in summers, this is a very cool outfit for guys then. Simple and chic t-shirt with matching color baggy zipped pants and his statement boots with a pop of color in the red baseball cap. Add a chain, diamond ring, bracelet or a watch to replicate Justin's everyday swag style.

↓ 14. White Cap Matched With Sneakers For Cool Sports Look
Sporty looks are the best form of casual style to wear to school or out on the streets. Not only are they comfortable but also super easy to style. The reversed cap style looks well with the sweatshirt and Jeans. The white sneakers are complementing the navy blue and white sweatshirt and the white cap. Add in a chain, a watch or a bracelet to add in swag to your everyday style.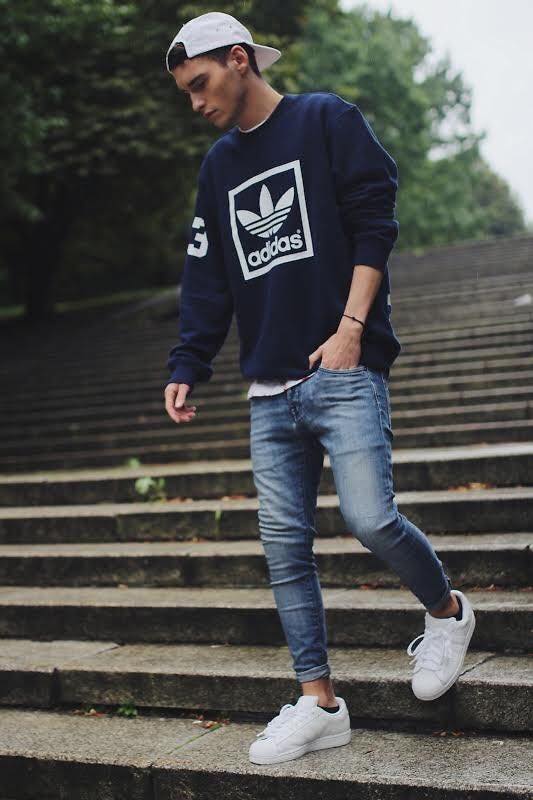 ↓ 13. Complete Black Swag Outfit Combination
Camouflage boots with a platform base look ultra nice with this all-black outfit for the winter season. To replicate this look put together a parachute jacket with wrinkled jeans and wear it along with a cap for an easy-to-go look. This kind of outfit can be worn to college or to a casual day out with friends.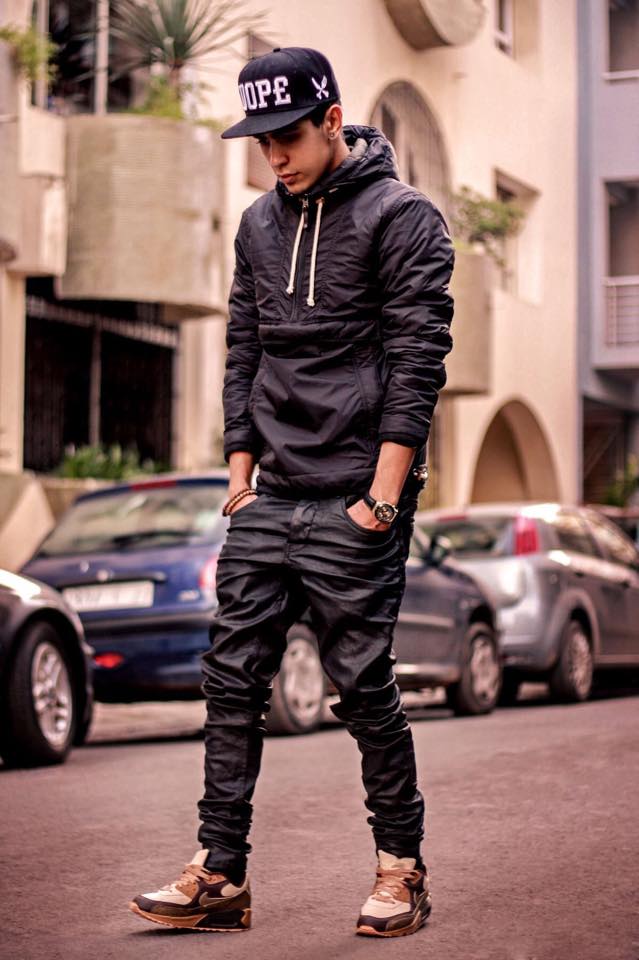 Sources: wheretoget.it , pininterest.com
↓ 12. Zayn Malik Style
Hoodies are another swag related must-haves for both the genders. Now match it as Zayn Malik does; your Polo hoodie with mustard jeans and Nike boots in white and a beanie for a meeting with your bandmates. Zayn Malik has been a fashion icon for all the youngsters and rightly so.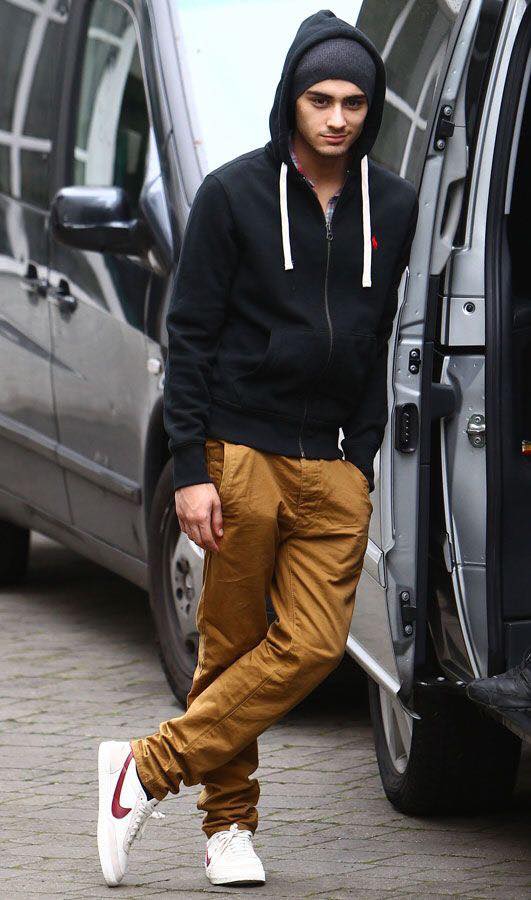 ↓ 11. Swag Style with Shorts
Bermuda shorts are a casual type of knee-length shorts that are quite popular among young guys. They are a summer staple and go with almost every casual t-shirt. It would not be a bad idea to get one or two of these to store in your wardrobes. Here they have been styled with a basic black t-shirt and red beanie. Give your everyday style a redefinition by putting together some of these casual pieces of attire for the ultimate swag look. Guys nowadays prefer to wear Bermuda shorts for its comfort. Here  26 ways to have a swaggy look with Bermuda shorts.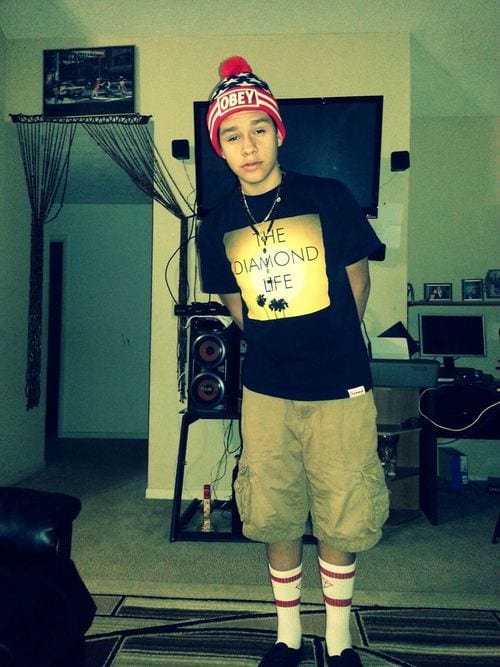 ↓ 10. Cute Swaggy Couple
Tyga and Blac Chyna are known for their wild and different fashion choices. While not together anymore, they were known for their epic style that was all things cool. Here we love their black and white look and cannot help but notice their matching caps and Tyga's gold watch.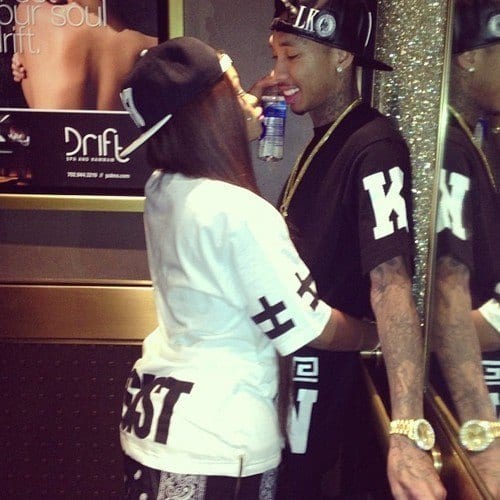 ↓ 9. Black Teenage Guy Style. 
We would recommend African American guys to check out these 14 casual outfits for black guys. Jackets in all forms are a part of the swag culture. Loose is the preferred choice while camouflage is the new trend. Choose trendy jackets and hoodies to wear over your outfits to revamp your everyday look.

↓ 8. Accessories To Wear For a Swag Look
Grey and the beige combo seems like a nice look. Pair it with a blue beanie like it has been done here for a youthful and fun look. If you are into bling fashion do add chains and earrings to give your outfit a fancy look. The easiest way to uplift any outfit is by accessorizing it. Some other ways to do the same is by adding in belts, sunglasses, headbands, and beanies. We would recommend adding these items to your wardrobe to style them with your outfits on a daily basis.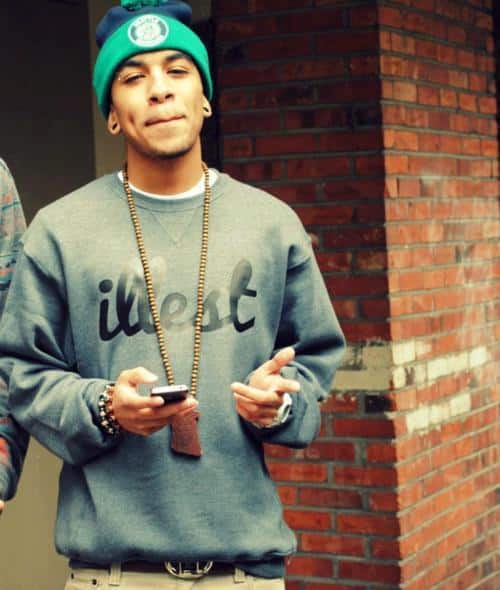 ↓ 7. Street Style
Polka dots in red and white with black jeans and a black beanie is the street look that you can adopt with chain for the fashion or a star-spangled t-shirt for the fourth of July dressing. You can wear colored boots/sneakers for both these looks. Take a look at how these young boys have styled their basic outfits with accessories like chains and bracelets for a super cool look.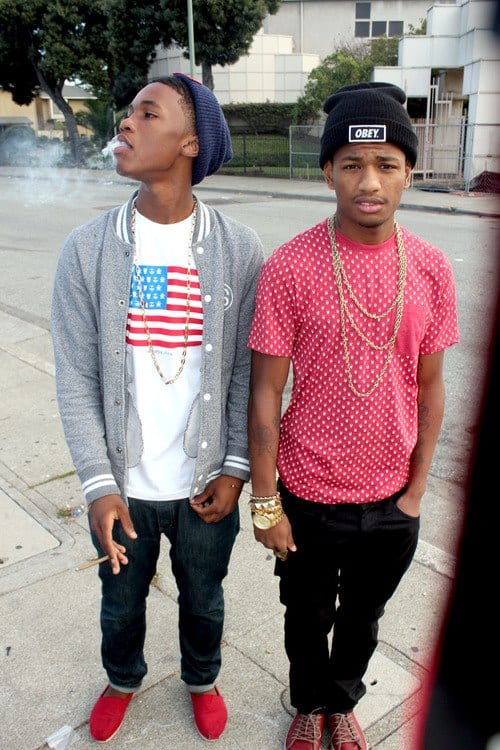 ↓ 6. Tattoos 
Swag look for the decent guy going to date. A button-down shirt with beige chinos turned up with black sneakers and a baseball cap. The half-sleeved look is a great way to show off some of your artwork, as well as, your accessories. Add in some bracelets to accessorize your basic casual attire. A tattoo is a great way to adorn your body and to treat it like a canvas. If you are into tattoos, give yourself one that is meaningful yet cool.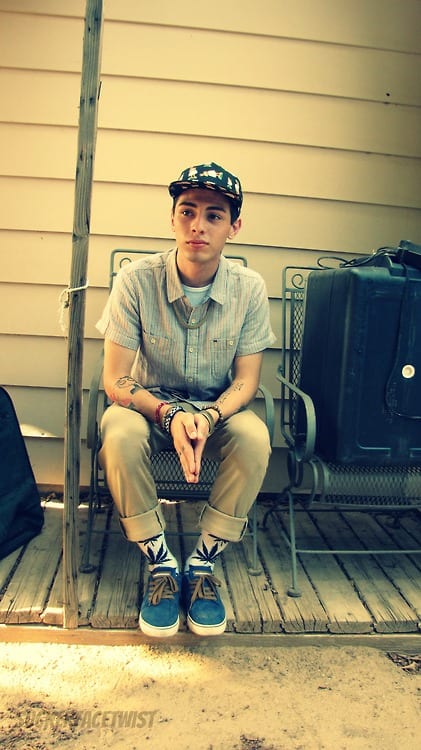 ↓ 5. All White
We have seen many people equate the term swag with the color black. However, in reality, swag is just how you carry yourself along with the kind of outfit you wear. You can wear any color with swag just like this all-white outfit that looks super sporty and comfortable. If you are a teen looking for something to wear to your high school that screams swag, this looks like a great option for you. The slight tinge of blue looks great and adds the only bit of color to the otherwise white look.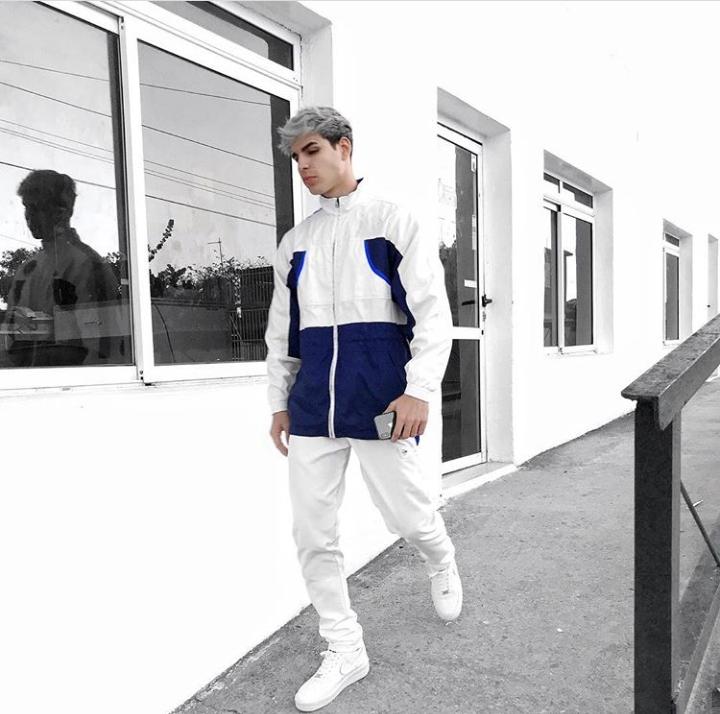 Via
↓ 4. Turtle Neck
As seen on the runway, the trend of the year seems to be the turtle neck that is being sported in a number of styles. Our favorite one has to be the sweater turtle neck that is being paired with other pieces of apparel. Here is how a basic black turtle neck has been styled with a black bomber jacket. The two pieces are both super cool and the hot favorites currently. Bomber jackets have been spotted quite a few times and are a Winter essential. If you live in a colder climate and need another reason to buy one, here is yours. Wear one with your turtle neck for a complete swaggy look.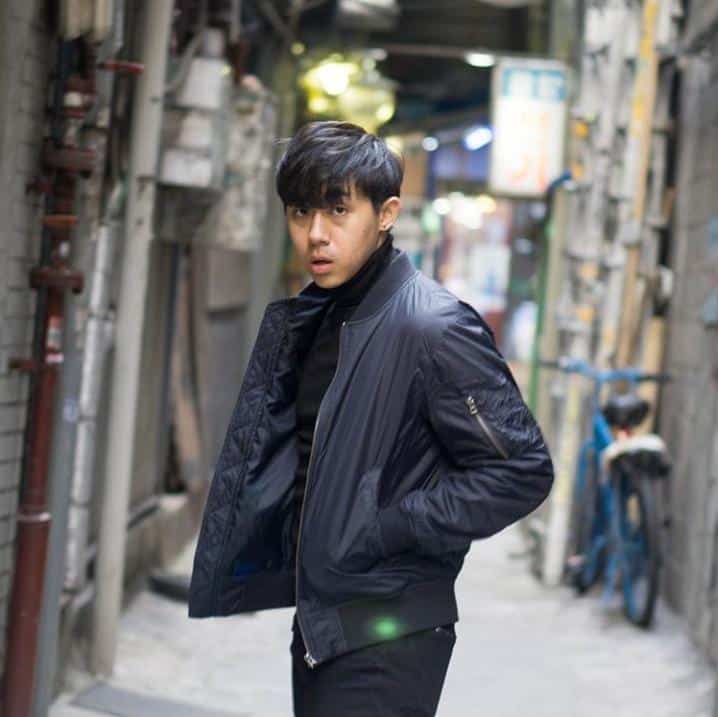 ↓ 3. Black Graphic T-Shirt On Purple Pants
Say it out loud and proud with a basic black graphic t-shirt by personalizing it according to your personal style. We are digging this combination of black and purple that has been put together for a super cool street style. The white kicks with hints of purple on them are completing the swag look to perfection. If you are into accessories, style a long sleeved t-shirt by wrapping it around the waist or add in a fanny pack for an easy yet stylish look.
↓ 2. Puffer Jacket
Here is another great piece of clothing to add to your wardrobe if you are all about that swag. As seen on many celebrities, the puffer look is great for Winters and fashion alike. Not only do you get to stay cozy, but it also adds a great look to your outfit. You can wear it over a plain t-shirt or a graphic tee depending on your choice.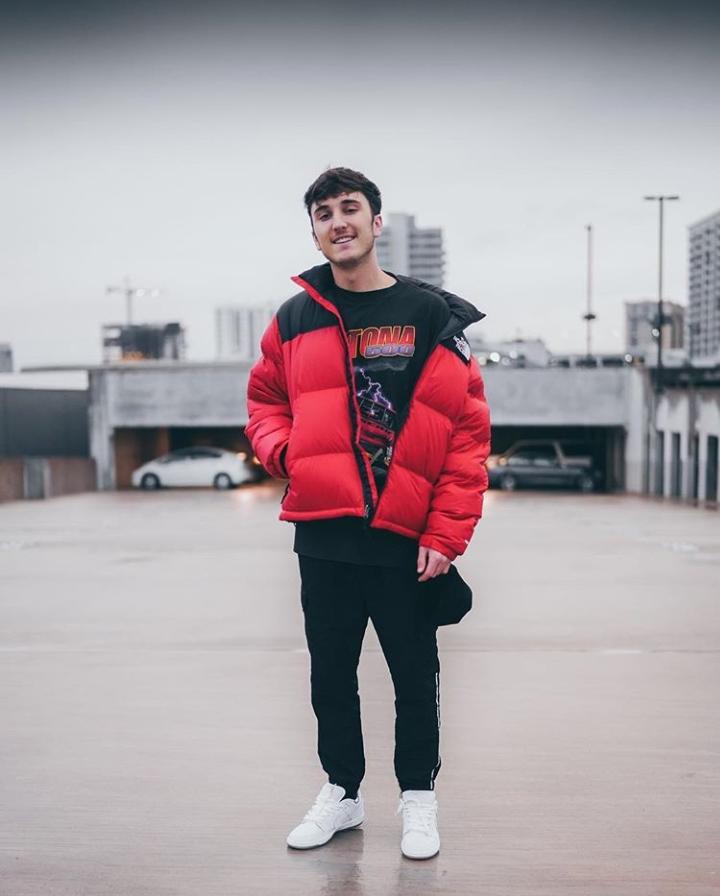 Via
↓ 1. Ripped Jeans
The old ripped jeans style made a comeback a couple of years back and the trend has stayed since. It has been trending and has been seen in a number of styles but here is one that looks best. Add in the trend to your everyday look by pairing your graphic T-shirt or hoodie with a pair of ripped jeans. We really like how this one has been paired with a light-toned hoodie, cap and a pair of boots. You can also go a bit overboard with the trend by going for a more ripped look, however, we like this one best.