Mismatch Outfits Guys. Mismatch Day is a fun custom that has been observed in schools as well as colleges, universities, and workplaces. There are mismatch theme parties too because it is such a fun theme. The idea behind it is that people wear clothing that does not match at all. It is completely contrary to the normal ideas that we have about clothing and style.
Mismatch day is fun because it gives people the freedom dress up the way they want to. Although on normal days they have to follow certain rules and regulations in clothing, on mismatch day everything is legal. Although it does not mean you break the barriers of morality, what you can break are the norms of fashion and style.
How to Look Good on Mismatch Day for Guys
Here are some cool ideas for mismatch day outfits.
 Combine bizarre combinations of tops and bottoms. There can be casual tops with formal bottoms or formal tops with casual bottoms.
Fusion themes are great for mismatch day. You can join eastern and western clothing. Or Chinese kimono with a jacket and pant. RECOMMENDED: Teenage Boys Dressing; 20 Summer Outfits For Teenage Guys
Wear loads of accessories that have no relevance to your dress. You can take an umbrella. A Japanese fan, carry a ladies purse or wear devils ears on your head.
You can combine your sleepwear with normal clothes for a completely mismatched look.
You can also combine guy clothing with girls clothing to get a new look.
↓25 – Clash Of Colors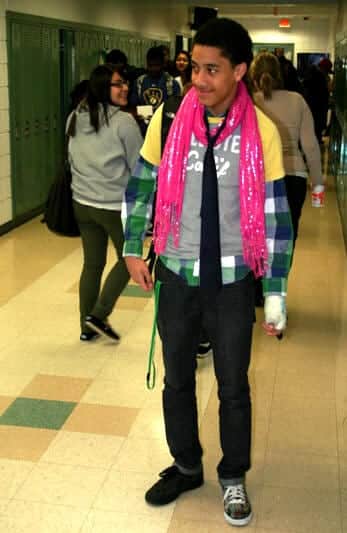 via
↓24 – Funky Mismatch Day Outfits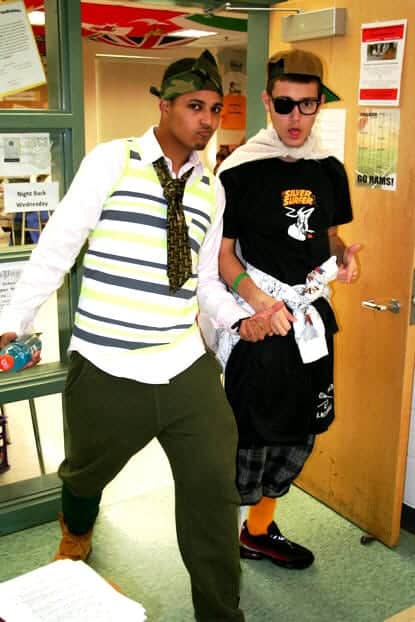 via
↓23 – Mismatch Shoes And Socks
It is easiest to start the mismatch from the bottom up. Socks and shoes always come in pairs. So you must wear them mismatched for the mismatch day. Make sure to make the combination as bizarre as possible. Combine bathroom slippers with sneakers, loafers with sandals etc. You can also use the ideas from these Most Funky Jeans for Teenage Guys.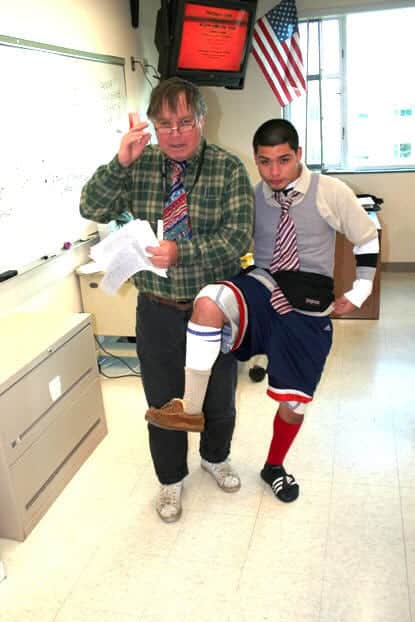 via
↓22 – Silly Accessories To Go With Mismatch Day Outfits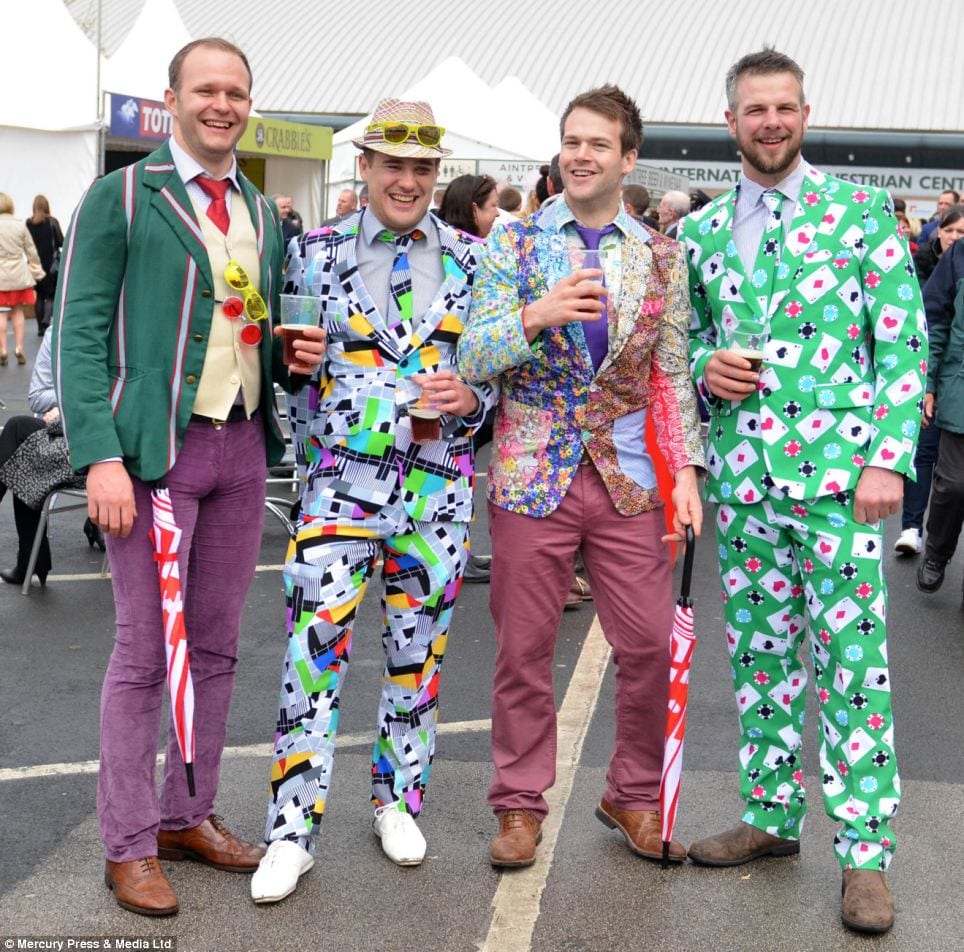 ↓21 – Formal Top And Casual Bottoms Mismatch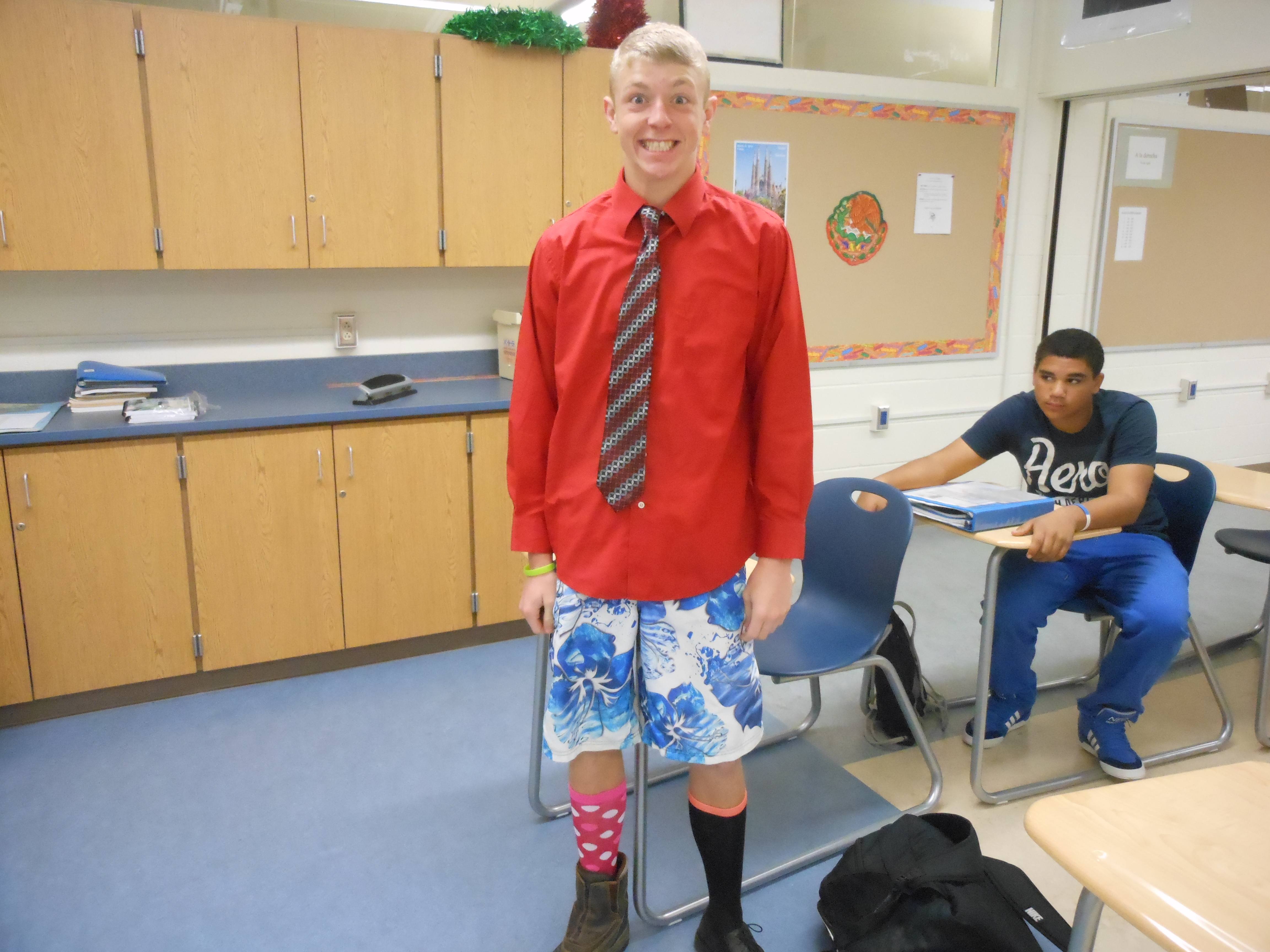 ↓20 – Ideas For Mismatch Day At College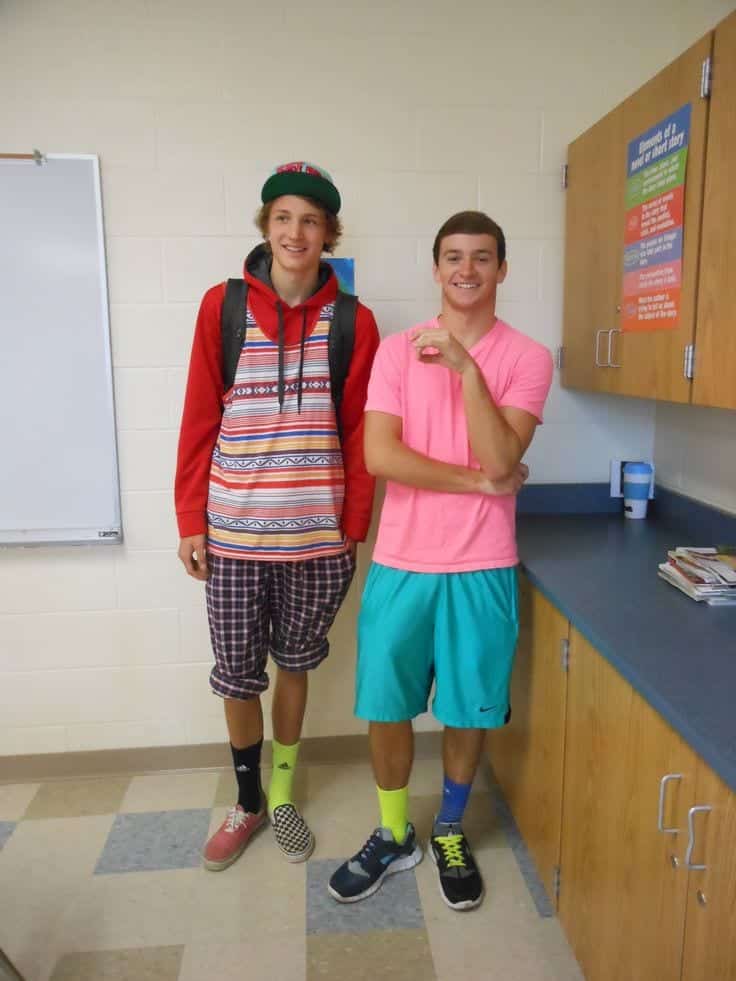 ↓19 – Combine Stone Age With Modern Era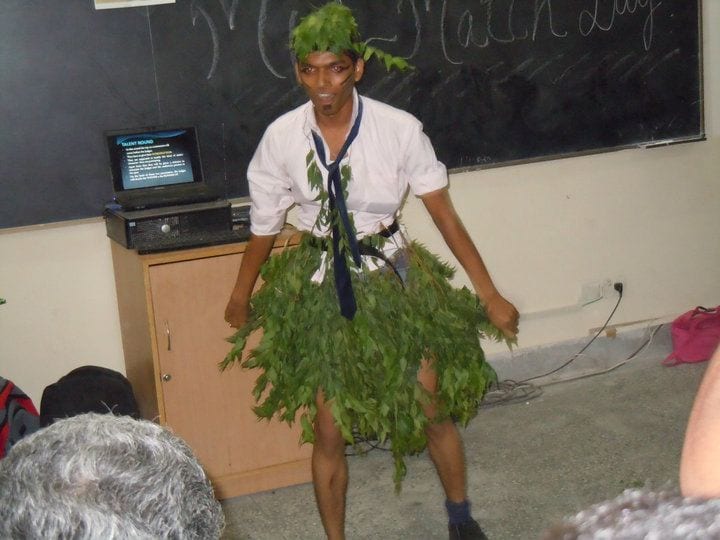 ↓18 – Wearing Clothing Backwards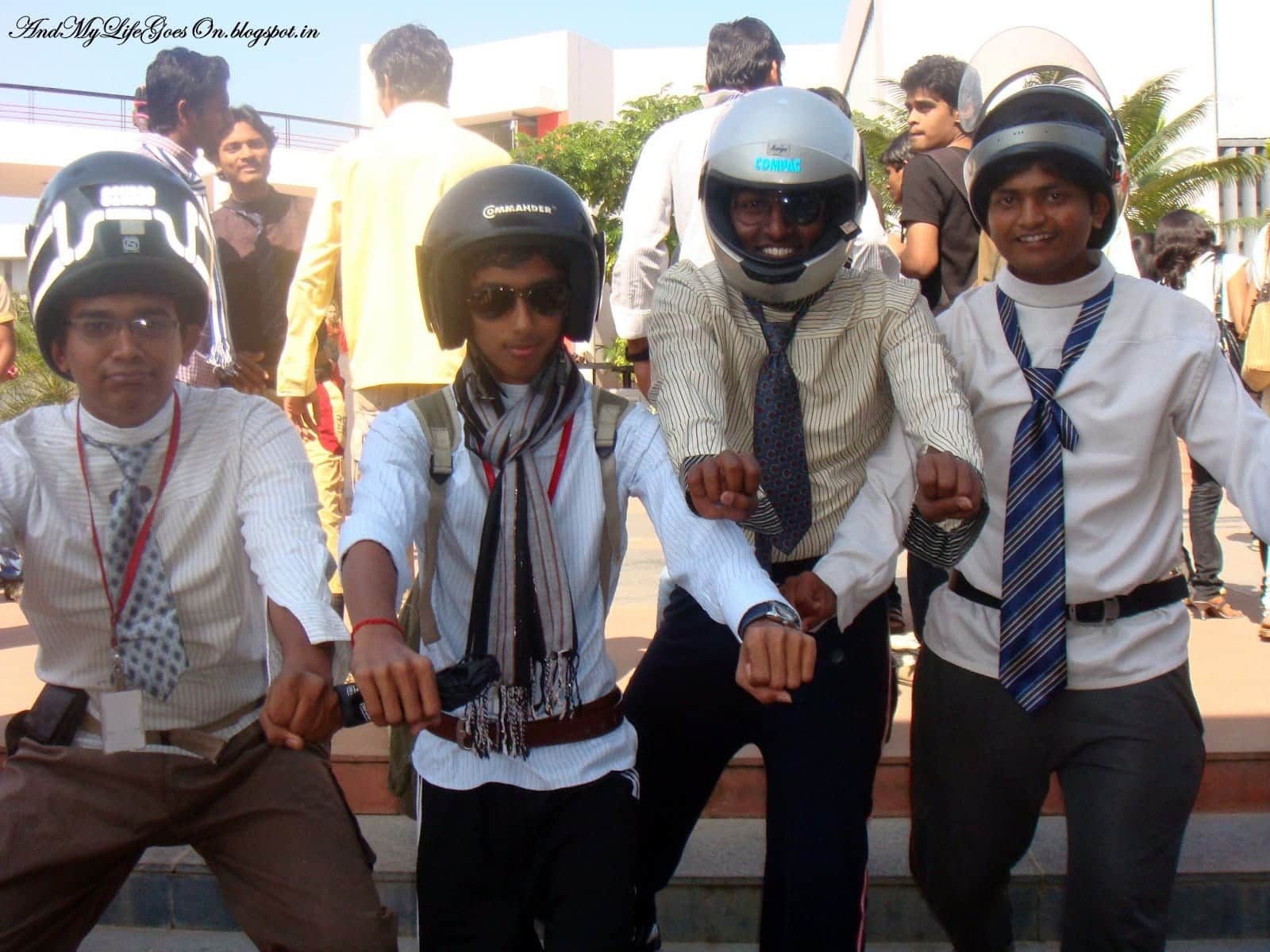 ↓17 – The Weirder The Outfit The Better It Is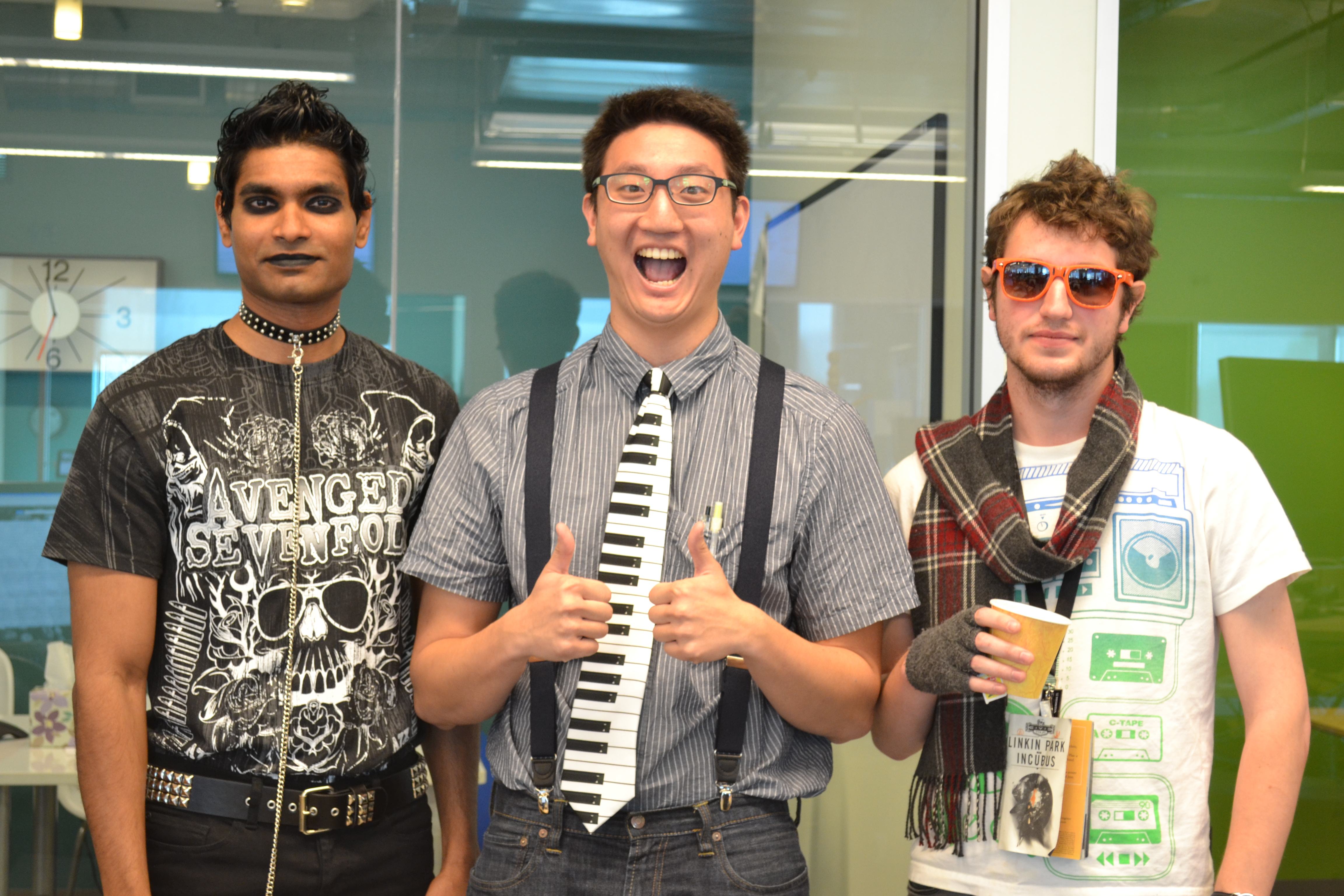 ↓16 – Wearing Underwear Outside For Mismatch Day Outfit Look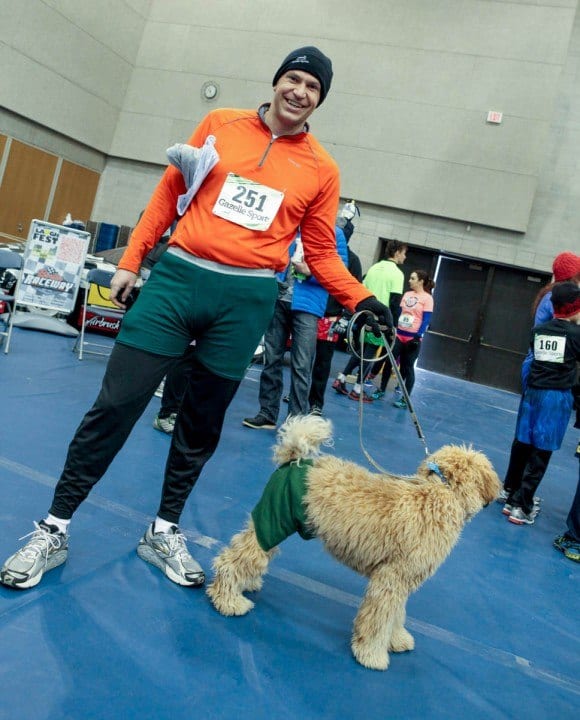 via
↓15 – Mismatch Day At Work Outfit
Offices usually organize mismatch days and other themes to take the workers out of the rut. Make sure you participate wholeheartedly in them. It increases the organizational team spirit and gives you a break from the boring work routine too. If there is an official t-shirt or dress code it is always fun to mess it up a bit. Although make sure you are not being disrespectful or get into the bad books of your seniors. Also, have a look at Men Summer Office wear.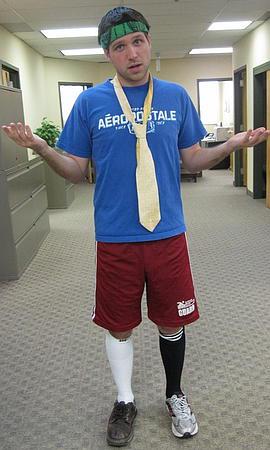 ↓14 – Mismatched Sports Wear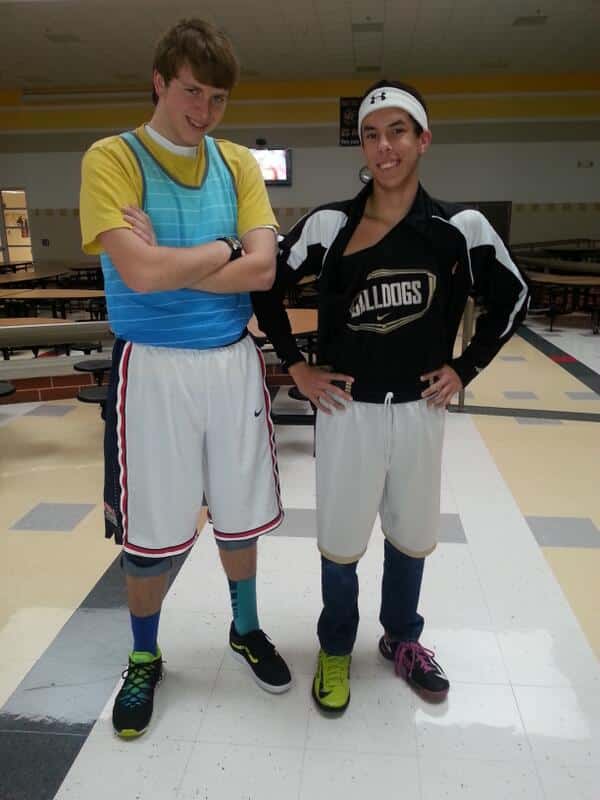 ↓13 – Combine Male And Female Clothing For Perfect Mismatch
Another cool idea for a mismatch theme day at work or party is to combine a women's accessory or clothing piece with that of men. Wear a very manly suit and then add a flowery women's scarf to it. Top it with a girl hat and some girlish accessories like pink sunglasses or ladies gloves. If you are bold enough, you can also play with a dash of glass and blush. You might also want to check out these 20 Best First Date Outfit Ideas for Boys to Impress Her.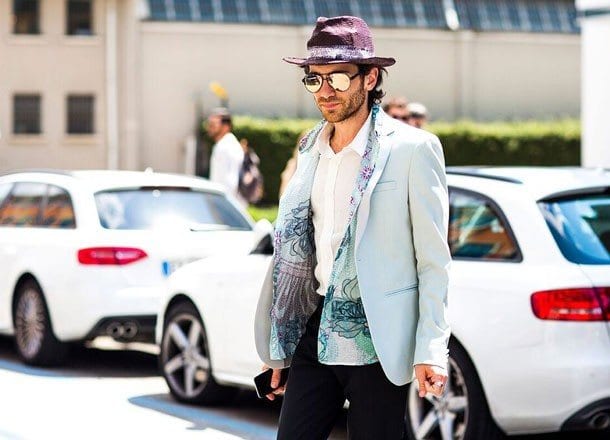 via
↓12 – Mismatch Theme Party Outfit
Mismatched theme parties are becoming all the rage. Here is a great way in which you are not only mismatched but look cute too.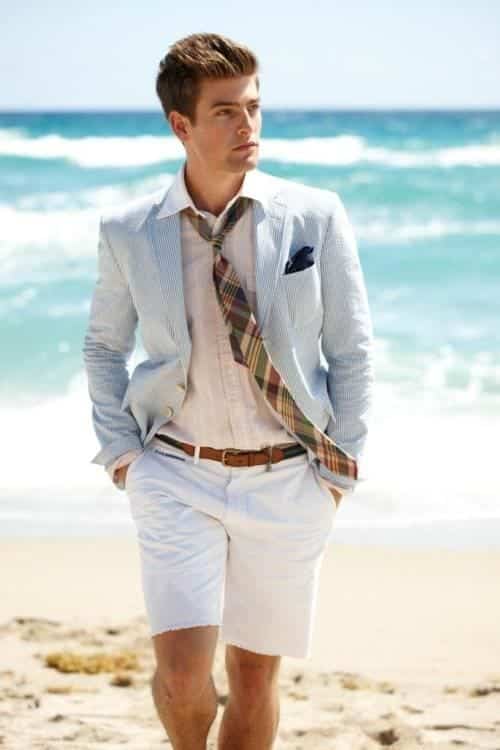 ↓11 – What To Wear At A Mismatch Dinner

↓10 – Bold Prints To Enhance The Mismatch Day Outfits
Bold colors and prints are enough to make your outfit look completely mismatched in an instead. Wear a loud floral print with otherwise formal attire. RECOMMENDED: Cute Hairstyles for Teen Boys-27 Latest Trends to Follow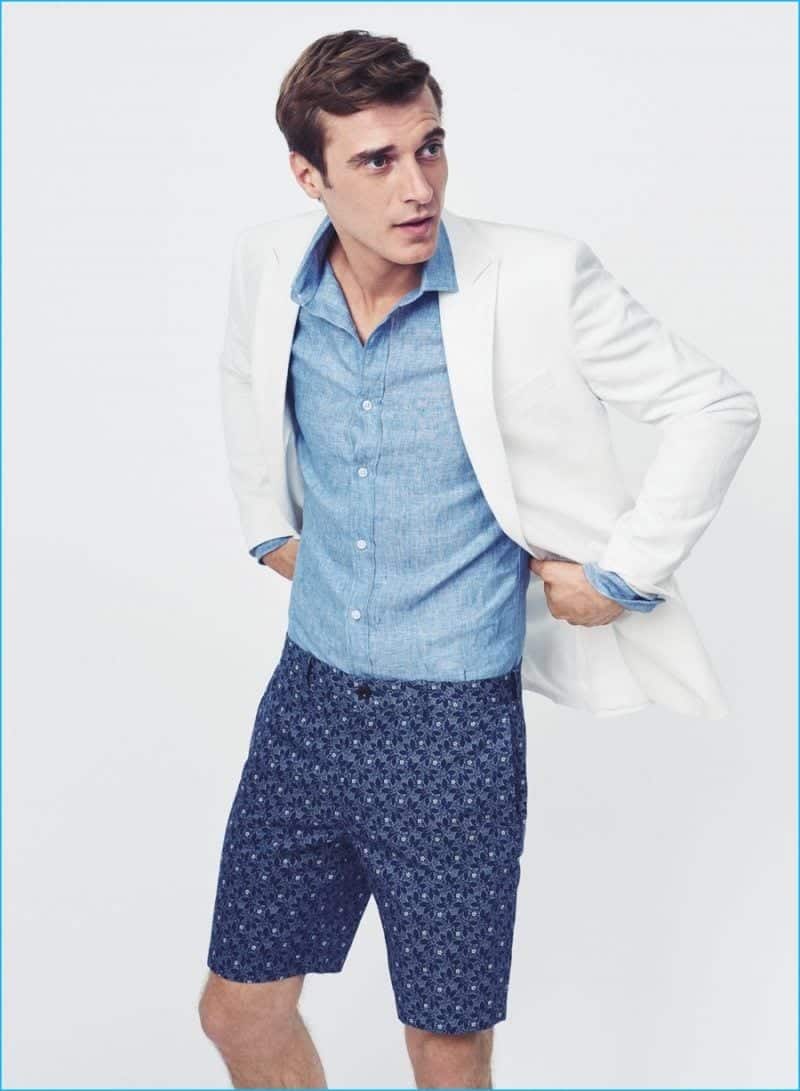 ↓9 – Weird Ties With Formal Clothing
You can wear a formal looking suit with shorts as well as a bold color tie that give you a completely distinctive look. Look online for some cool ties. There are ties with toilets or poops printed on them. There are ties with clown faces, sexy lips, underpants, cartoon characters and what not. The list is endless you can be as wacky as you want.
↓8 – Funny Hairstyles For Mismatch Day
With the mismatch, day outfits try to make hair as crazy or weird as you can. You can use temporary dye and color it in shades that are completely in a clash with your outfit. You can have a rainbow haircut or large spikes. You can wear a wacky toupee too. Remember to enjoy the occasion to the fullest because you will rejoice and reminiscence it forever.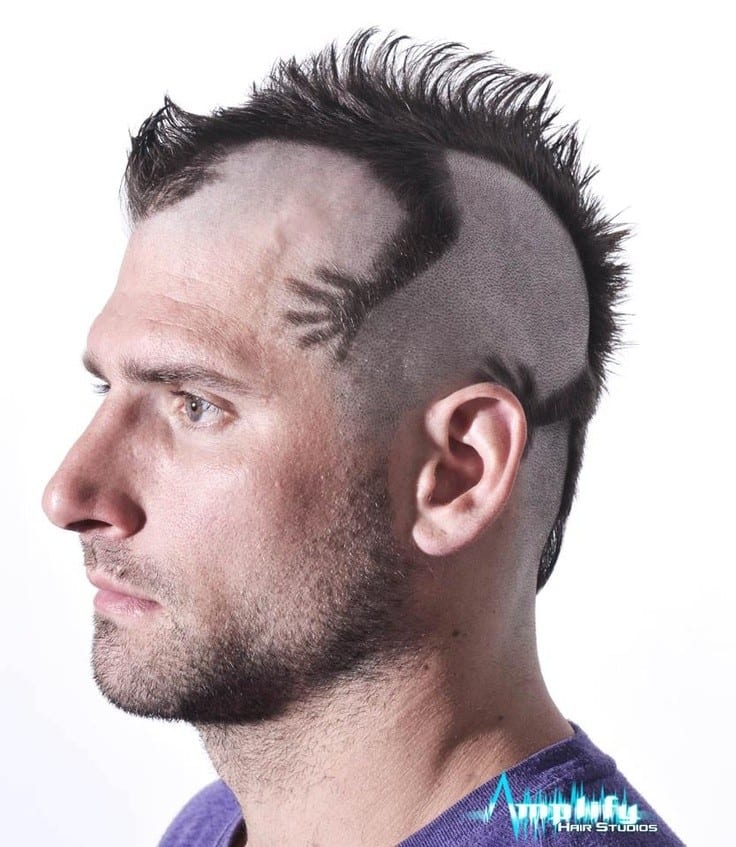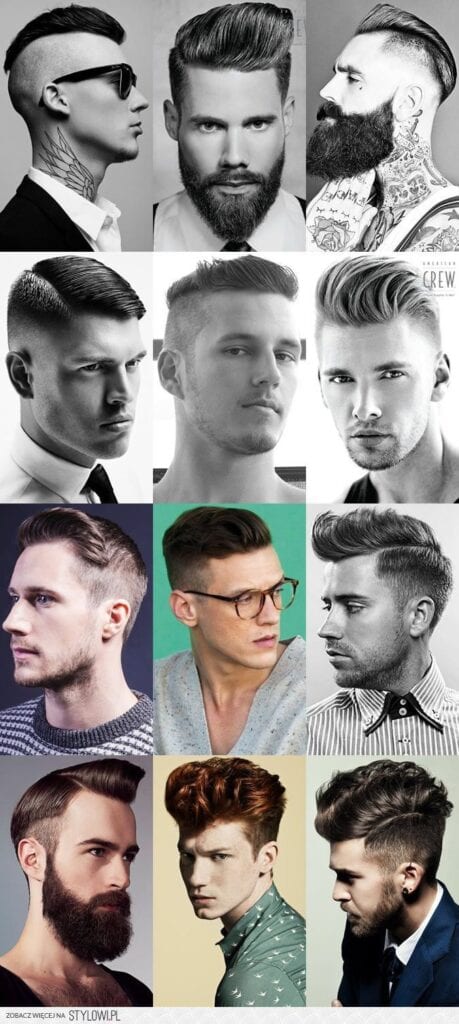 ↓7 – Mixing Eastern and Western Clothing
An interesting mismatch idea is to combine western and eastern clothing. This gives a wide room to be creative and eccentric. There are eastern outfits like kurtas, Patiala shalwars, dhoti and lachcas that will look very mismatched but cool with t-shirts, jackets and button-down shirts. You can wear a sherwani with jeans or an embroidered kurta tucked inside your chinos. You can wear Khussas (traditional eastern shoes) with a western outfit. For some swag Eastern outfits, check out these Kurta Pajama Outfits for Men.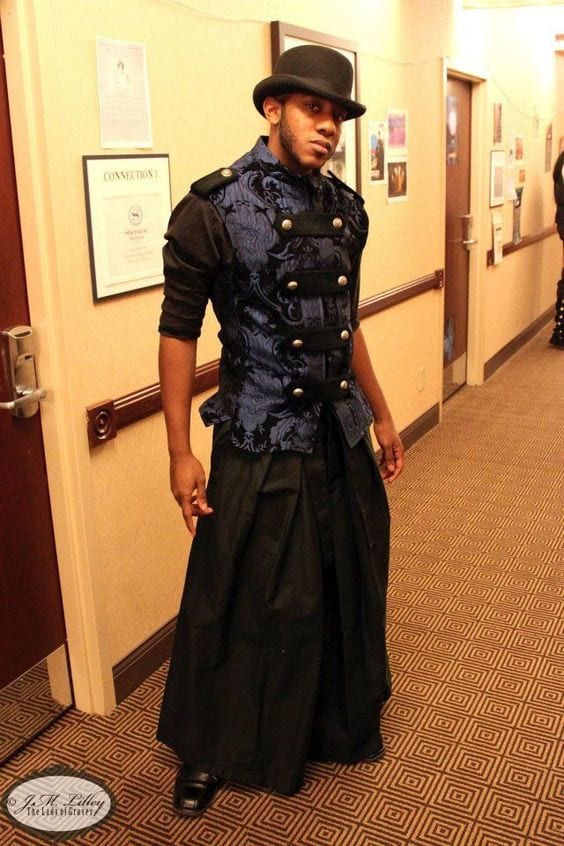 ↓6 – Mismatch Day Clothing Ideas For Teachers
Students are not the only ones to enjoy the mismatch day festivity. Teachers can also join in by dressing up wackily and in a mismatched outfit. This makes the students respect and love them even more because they know that their teacher also supports them in having fun activities. This also makes the students remain within the boundaries of good and model behaviour and do not cross the limits.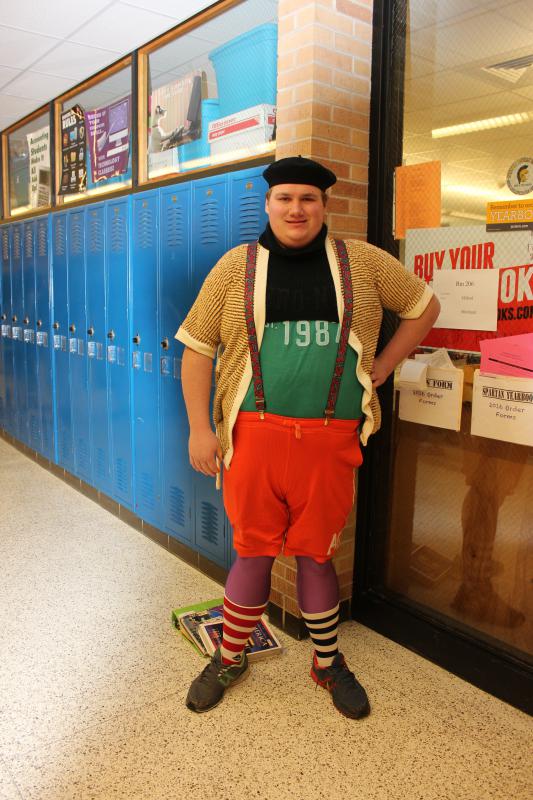 via
↓5 – High School Mismatch Day Dressing Up Ideas
High school is the most memorable time of your life. Make sure you enjoy it as much as you can. The mismatch day at the school is a great opportunity to make lifelong memories and have lots and lots of fun. So do not be lazy when the opportunity comes and make sure you make the most of it and make lots of great memories with friends to share in your older days.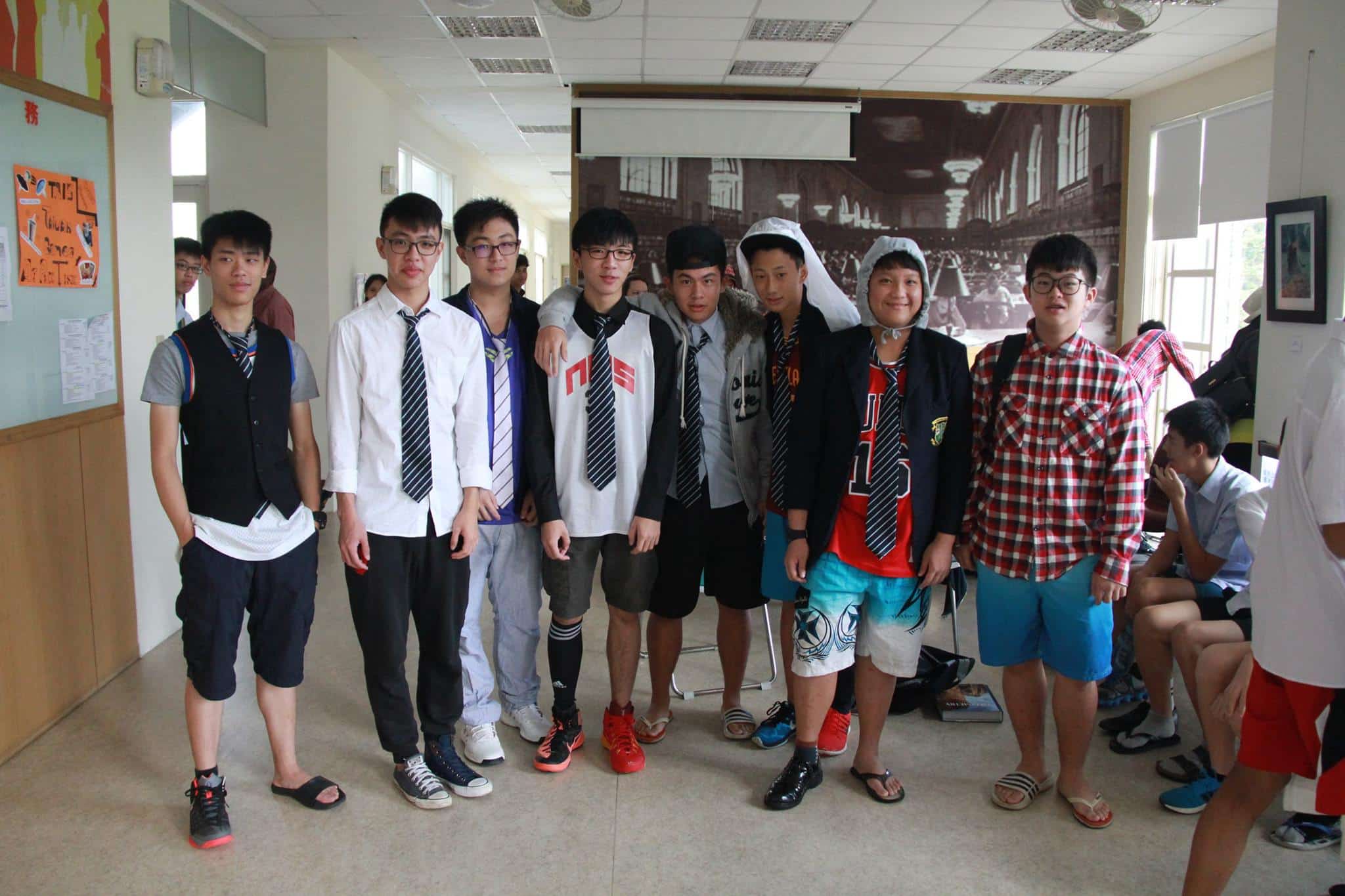 ↓4 – Combine Sleepwear With Normal Dressing
Wear your night suit boxers with a formal button down. Add a tie to make the outfit perfect. Wear mismatch shoes and socks with it. You can also wear a night gown with pants or shorts. To go with your mismatched outfits, here are some awesome Boys Pony Hairstyles.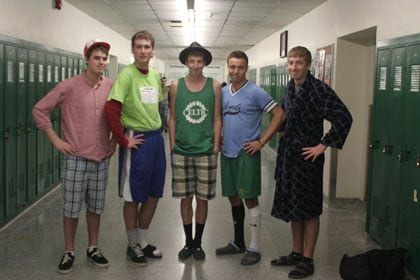 ↓3 – Funny Mismatch Clothing Outfits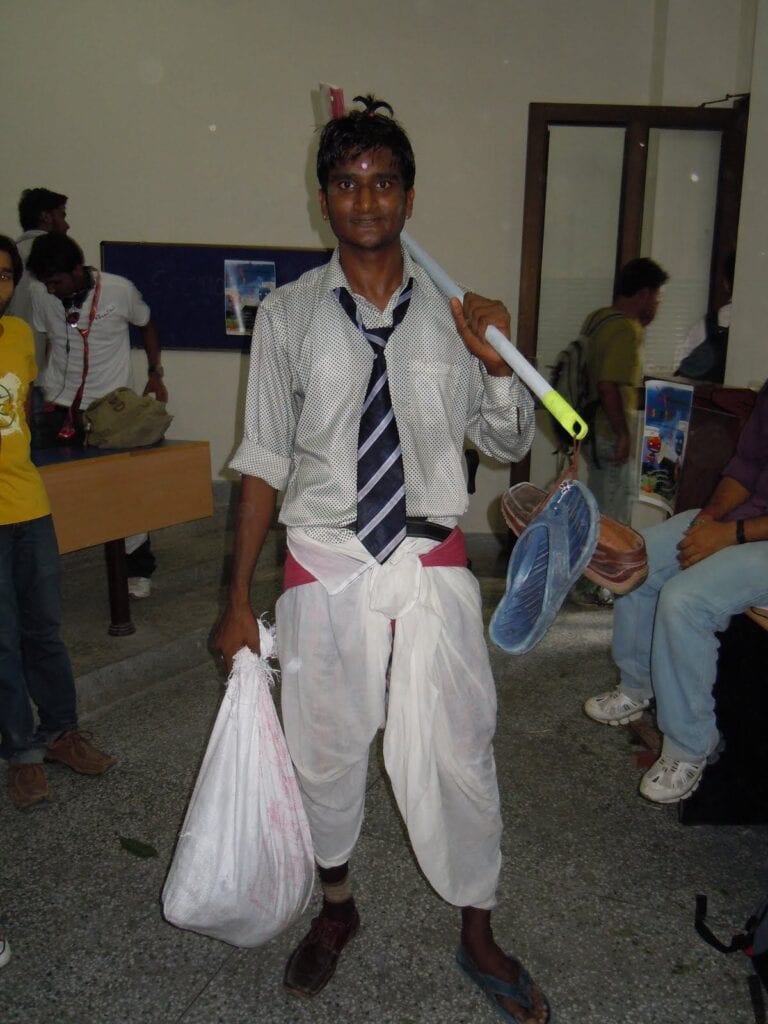 ↓2 – Half And Half Shirts For Mismatch Day Outfit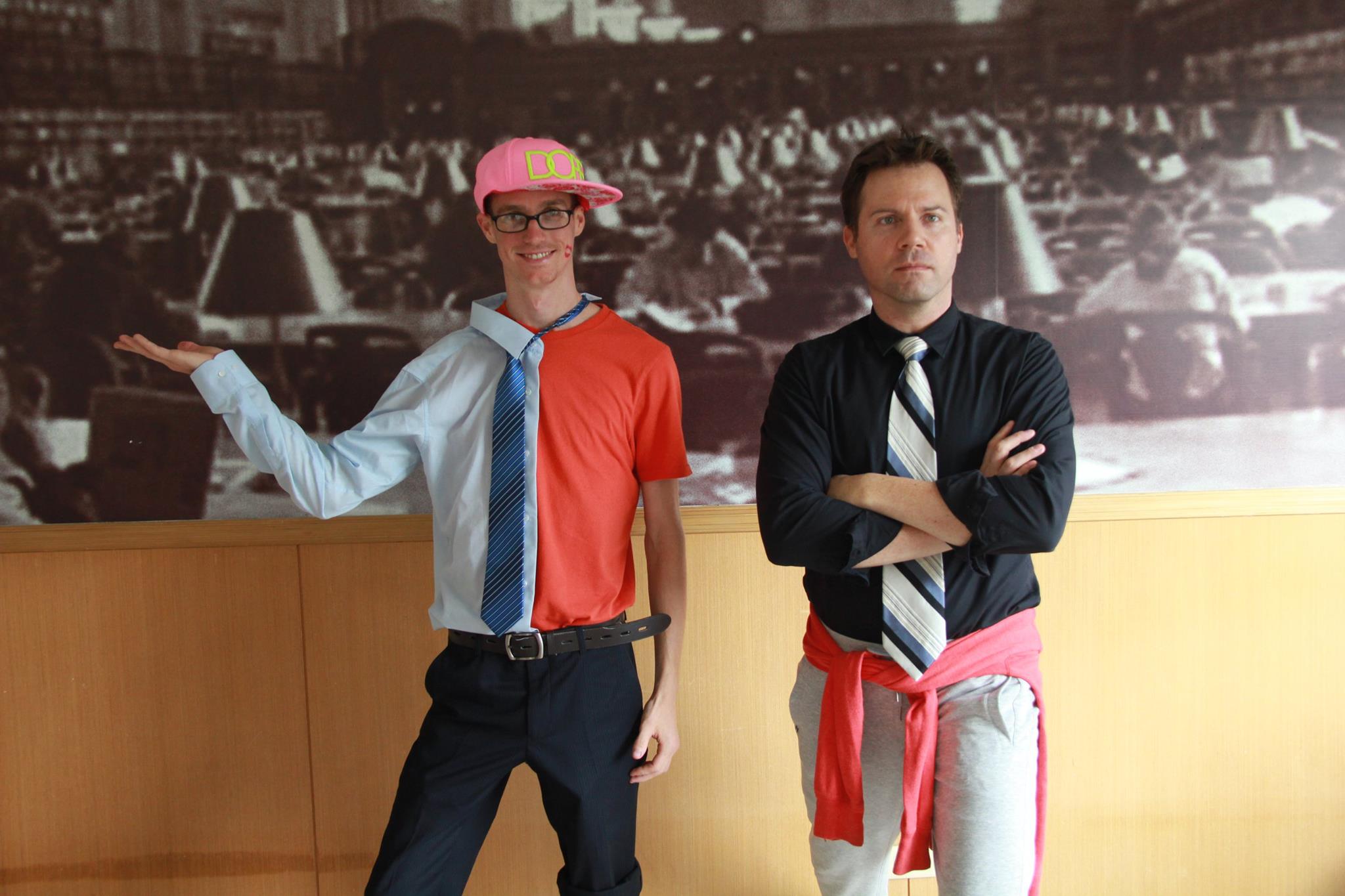 ↓1 – Students Mismatch Day Outfits