Pakistani Fashion Bloggers– There was a time once when people used to buy newspapers and magazines and learn about all the new trends and styles and incorporate them into their lives. But now, the tables have turned.
With the revolution of technology, everything is readily available on social media now. Fashion, lifestyle, and health are the most obvious things these days that everyone wants 'ts to learn about. Whether you are living abroad or in Pakistan, things are the same. Pakistani bloggers and influencers have played a significant role in the evolution of fashion and making it accessible to the people who are not part of big industries. All these bloggers talk about almost everything that we need to know; they share their personal experiences and guide us. Hence with this big contribution they are playing in our lives, we must know about them and follow them to stay updated.
Who Are The Best Pakistani Bloggers?
Pakistani fashion bloggers have never gotten as much fame as they have in the past few years. They are now considered as a proper category in all major award shows, which is a great thing. More and more fashion bloggers are emerging every day, and diversity is beyond imagination now. A few years back, all bloggers used to work on a website and publish their content there. But now, social apps have made things a lot easier for everyone. You can see and follow all top Pakistani fashion bloggers and their work on Instagram, youtube, twitter, and even on Facebook.
Here are a few tips that we have learned from the successful Pakistani Fashion bloggers. We hope these will help you out if you are looking forward to creating your blog someday.
First of all, choose a niche on which you want to work. You must have an interest in it.
Choose your audience. Know about the people who will be your target, be it gender-wise, age-wise, or interest wise. Engage with your audience, know about them, and let them give you feedback.
Create original and unique content. Don't copy other's work.
Be yourself and don't try to fake anything.
Avoid hate speech at all costs.
Your work must be honest. Spread the truth, be it about any product or forum. Do not misguide or mislead.
Start with one forum which you think is best for you. Once you create a good audience, then spread to other forums.
Be flexible, consistent, and authentic.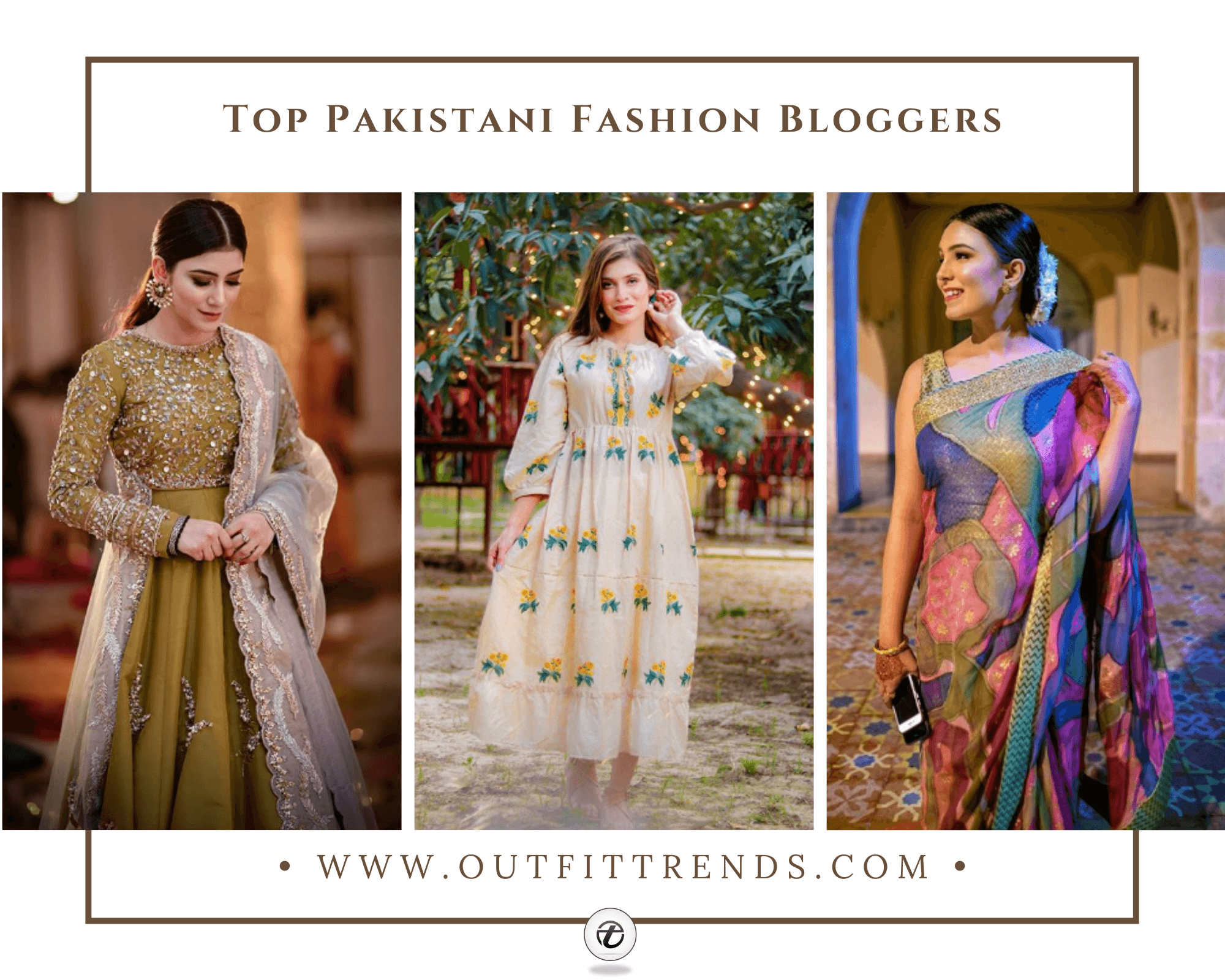 If you an avid fashion follower and love reading fashion blogs to get an idea of what is trending in Pakistan these days? If you ever get inspired by fashion bloggers. You definitely should follow them as they are women who have reached the style game right.
So here's the list of our favorite fashion bloggers, based in Pakistan.
↓ 22 – Anushae Khan
Anushae Khan is a digital creator and fashion blogger of Pakistan with 148k followers on Instagram. Her feed is all about fashion that includes outfits, inspirations, and makeup pictures and videos. She is also a hyperactive YouTuber. She got married this January and looked like a dream in enchanting yet simple outfits.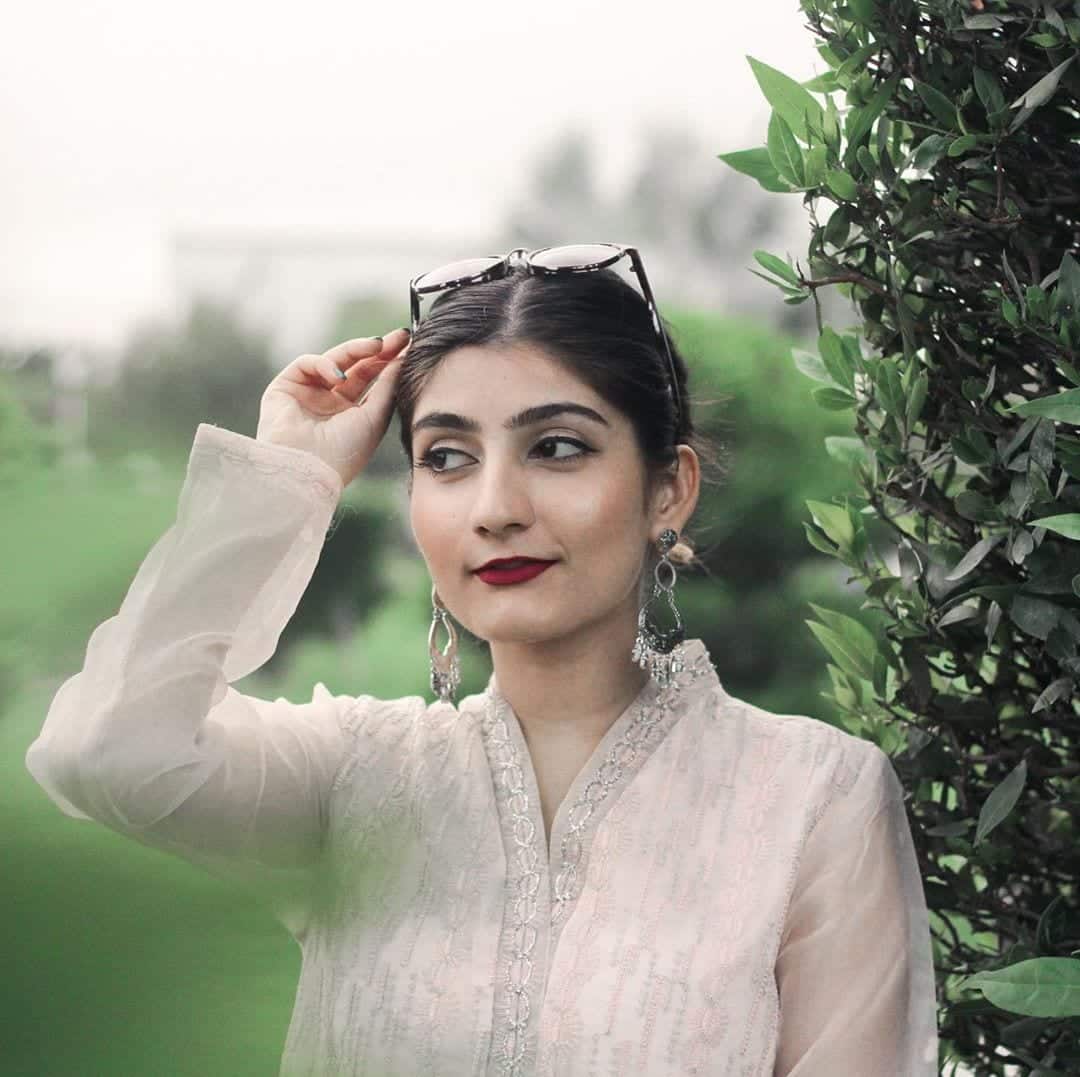 Where to follow her:
↓ 21 – Tahleel Khan
Tahleel Khan is a Pathan and hijabi blogger who is in her early twenties. She is currently a medical student and doing pretty well in her studies as well as blogging. She talks about mental health and self-love. Moreover, she loves makeup, and her feed is all about different makeup looks that she creates on herself as well as on different people. She has 208k followers on Instagram, which is a pretty significant number.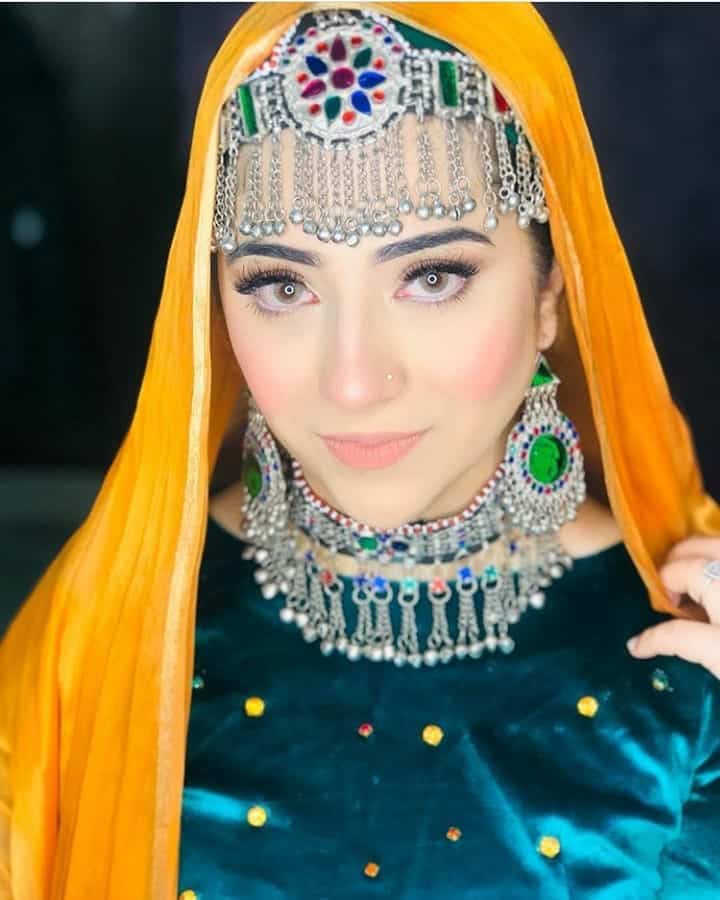 Where to follow her:
↓ 20 – Maroosha
Maroosha is a 21-year-old makeup enthusiast. Also, she is married. Her feed and blogging are all about makeup; that's how much she is passionate about makeup. She creates unique looks on and off and shares them with her 92k followers on Instagram as well as youtube. She also got her silver play button from youtube recently.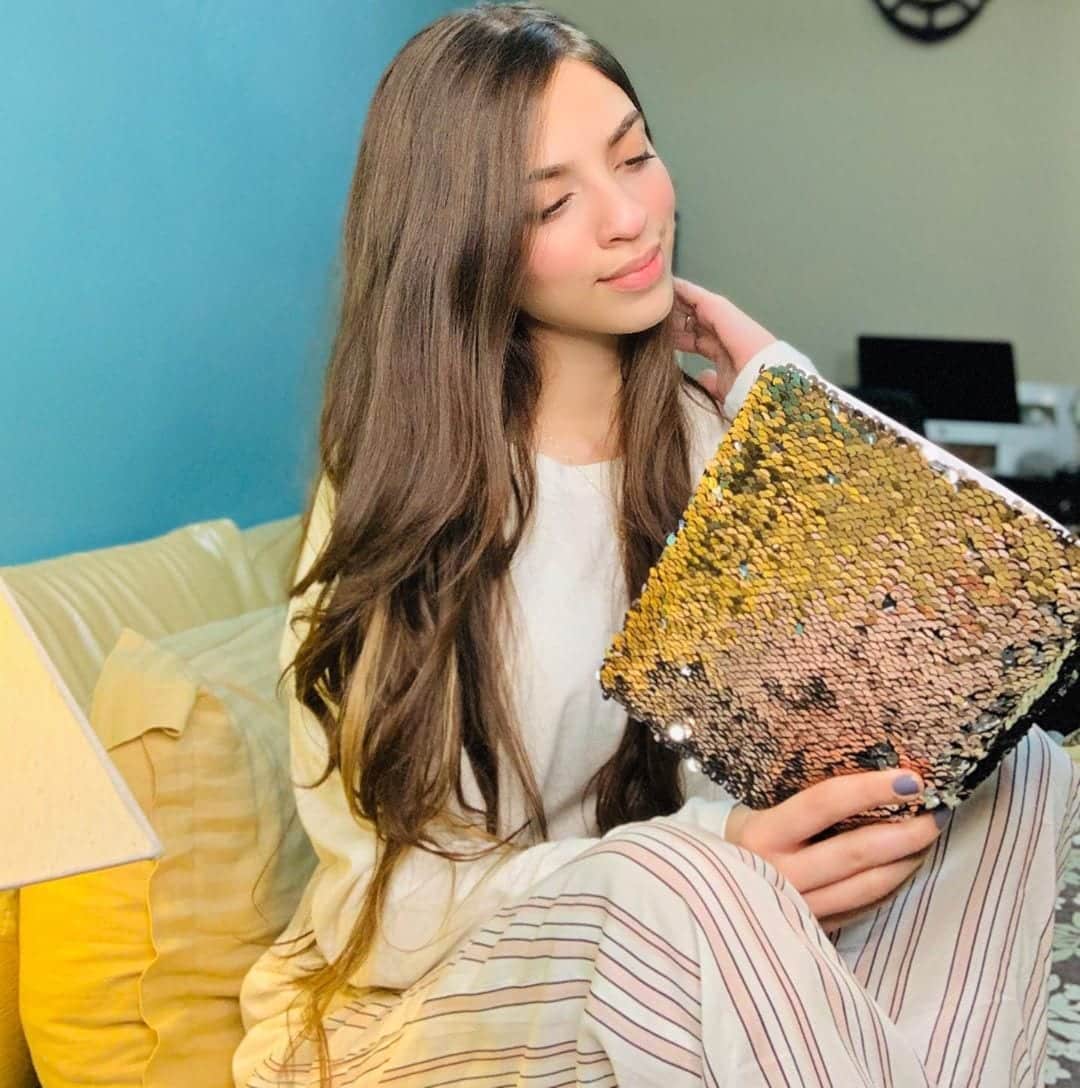 Where to follow her:
↓ 19 – Hemayal Attique
Hemayal is a 26-year-old girl fashion enthusiast and of the oldest fashion Bloggers of Pakistan. Her niche is fashion, beauty, and lifestyle. She is the founder of @herandhemofficial  Blog and a youtube channel, which she runs along with her younger sister Hirah Attique. She is also a digital creator. Her blog is mostly about styling, fashion, and new trends and tips. She has a significant number that is 256k of followers on Instagram as well.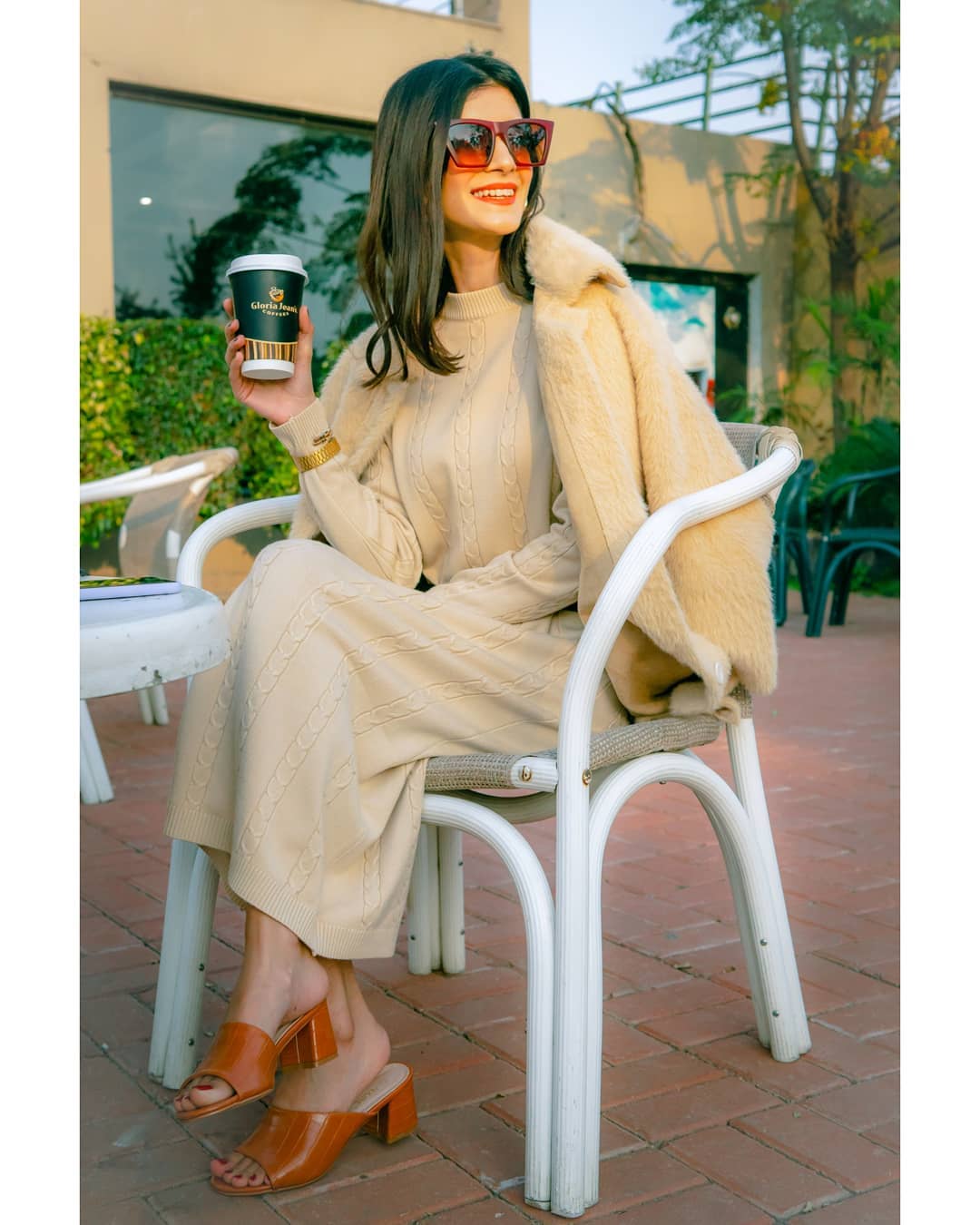 Where to follow her:
↓ 18 – Aaniat Khalid
Aaniat Khalid is a passionate young influencer, blogger, and content creator of Pakistan. She is Islamabad based, and most of her content is about fashion, outfits, and makeup. She shares product reviews a lot and helps people find genuinely useful products. Also, she has a very down to earth personality and encourages people to love everyone, including themselves.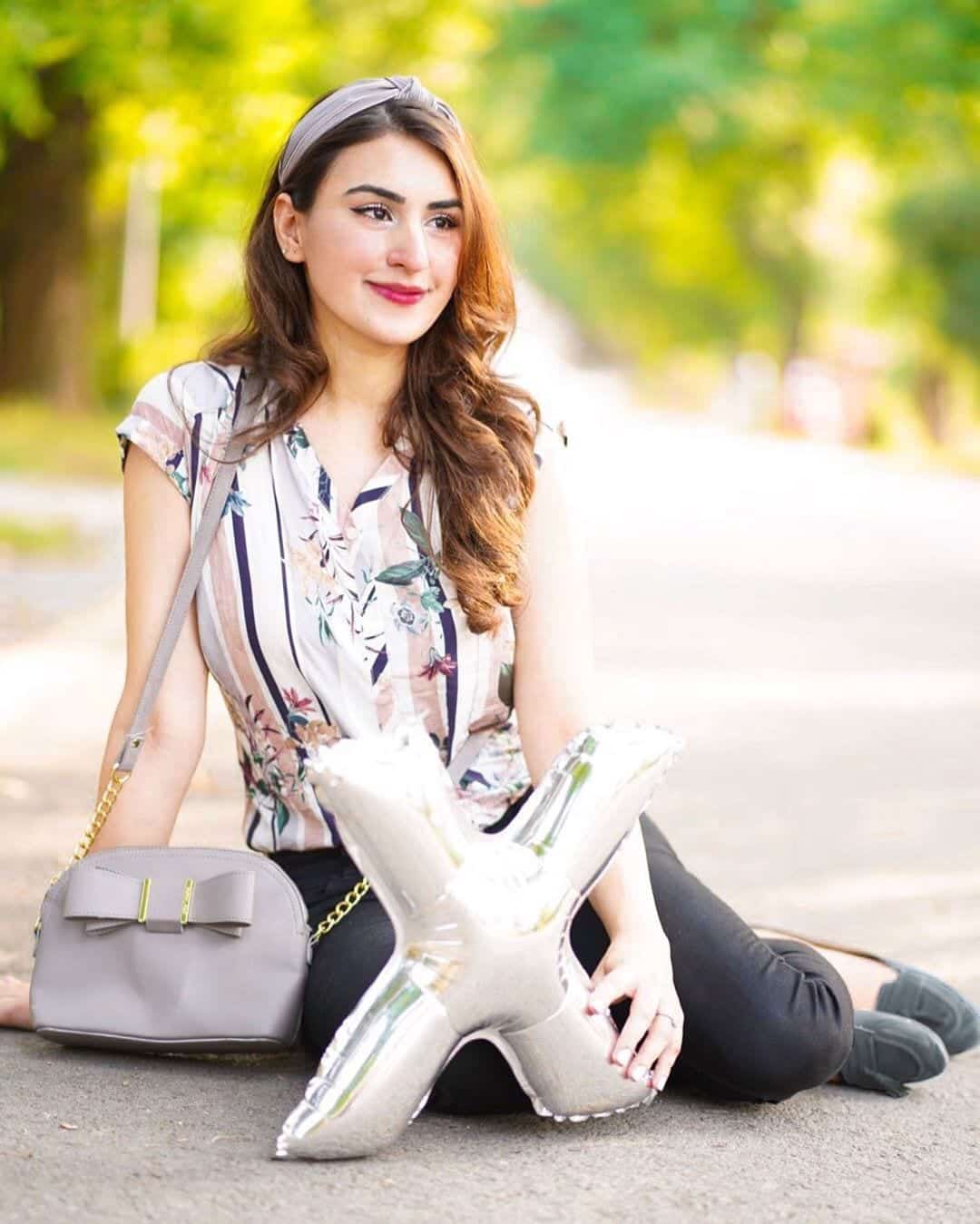 Where to follow her:
Instagram Blog
↓ 17 – Jannat Mir
Jannat Mir is a 21-year Pakistani Fashion blogger and influencer. She is also a mommy to a cute little boy. Her work, blog, and feed is about makeup and hairstyles. Also, she takes skincare very seriously and helps people have better skin. For this, she shares all genuine products and reviews. If you're looking for skincare and beauty bloggers, you can't miss out our post on Top 20 Pakistani Beauty Bloggers To Watch.
Where to follow her:
↓ 16 – Maham Fatima
Maham Fatima is a Pakistani based blogger but has spent most of her life in Houston. She is an Architectural Designer, runs her own business, and is an Influencer as well as a blogger. Her content is so genuine, mostly about outfits and fashion. Her work, nature, and personality make people fall for her. Also, she is a very good friend of prominent Pakistani bloggers like Hirah and Hemayal.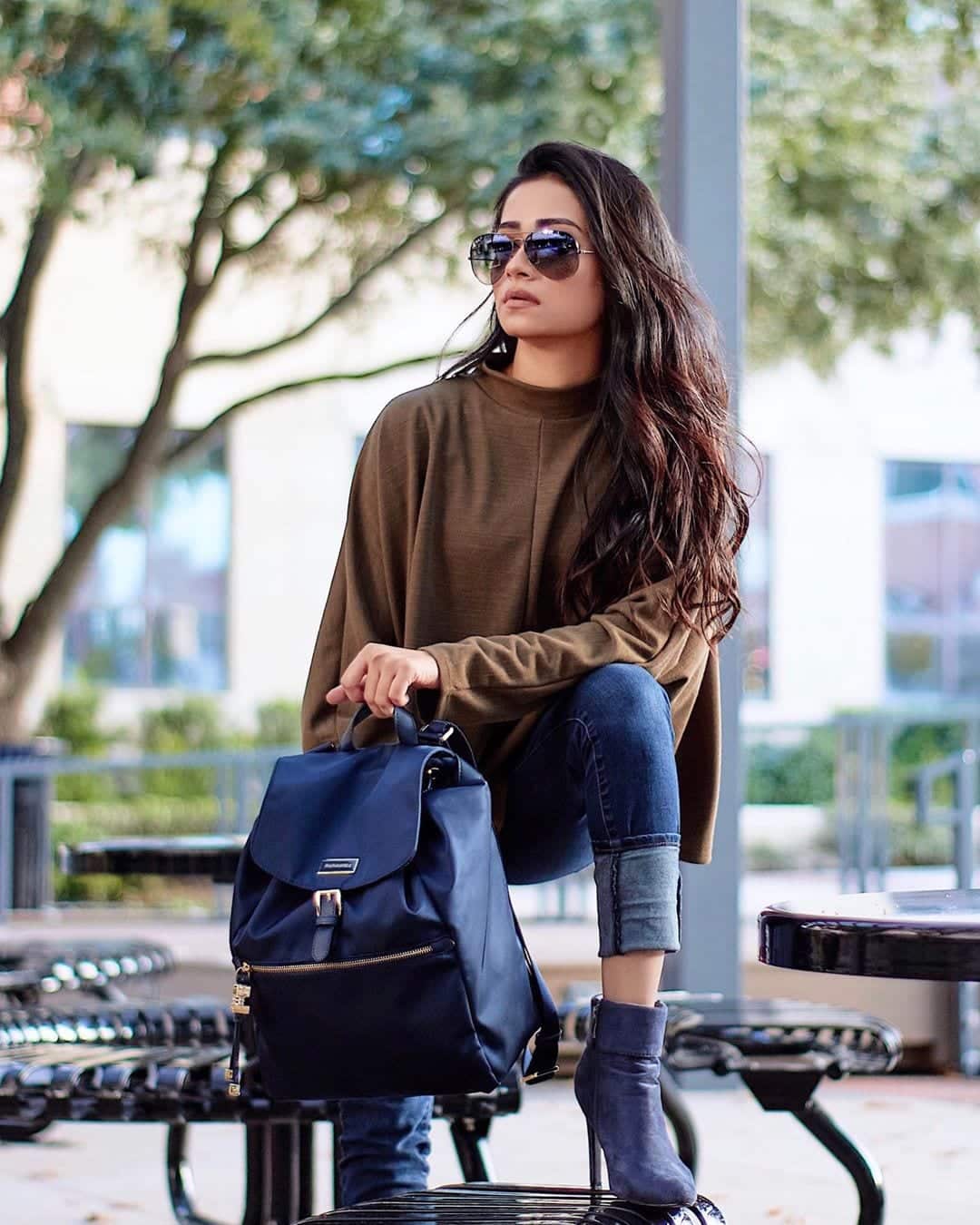 Where to follow her:
↓ 15 –  Tasbeel Gillani
Tasbeel Gillani is a medical student who manages to blog along with it. She loves fashion and dressing up, and at the same time, she believes one should embrace his real self. She blogs about fashion, lifestyle, and health on her Instagram as well as youtube.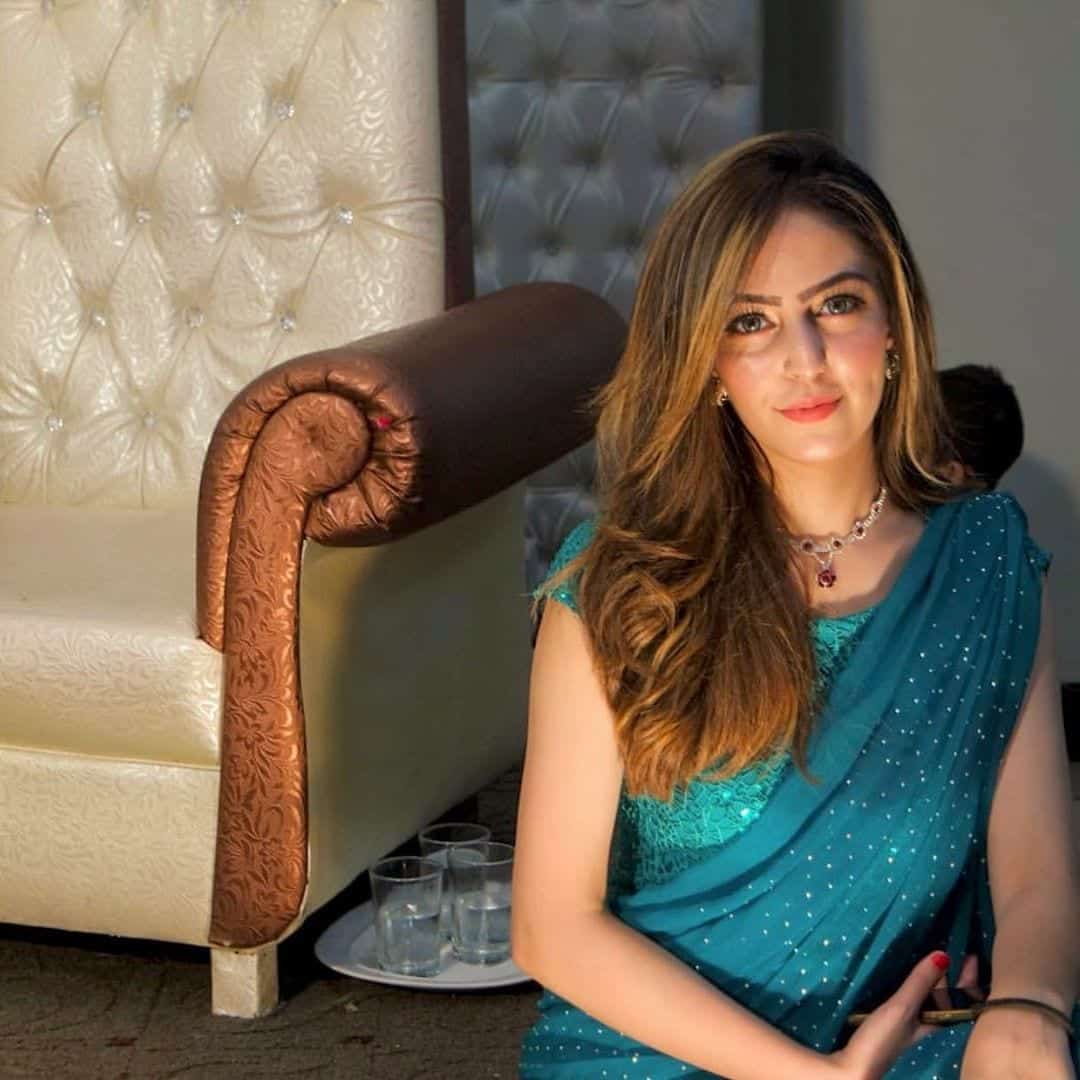 Where to follow her:
↓ 14 – Umara
Umara is a young Islamabad based fashion and style blogger who runs a blog along with her sister kashaf. Their blog is adorable as both sisters dress up to their best. Then click a picture together and post it on their Instagram feed with a caption THIS or THAT. And then people have to choose which style and outfit they like more. This is how their blog is different and more versatile than any other blogger.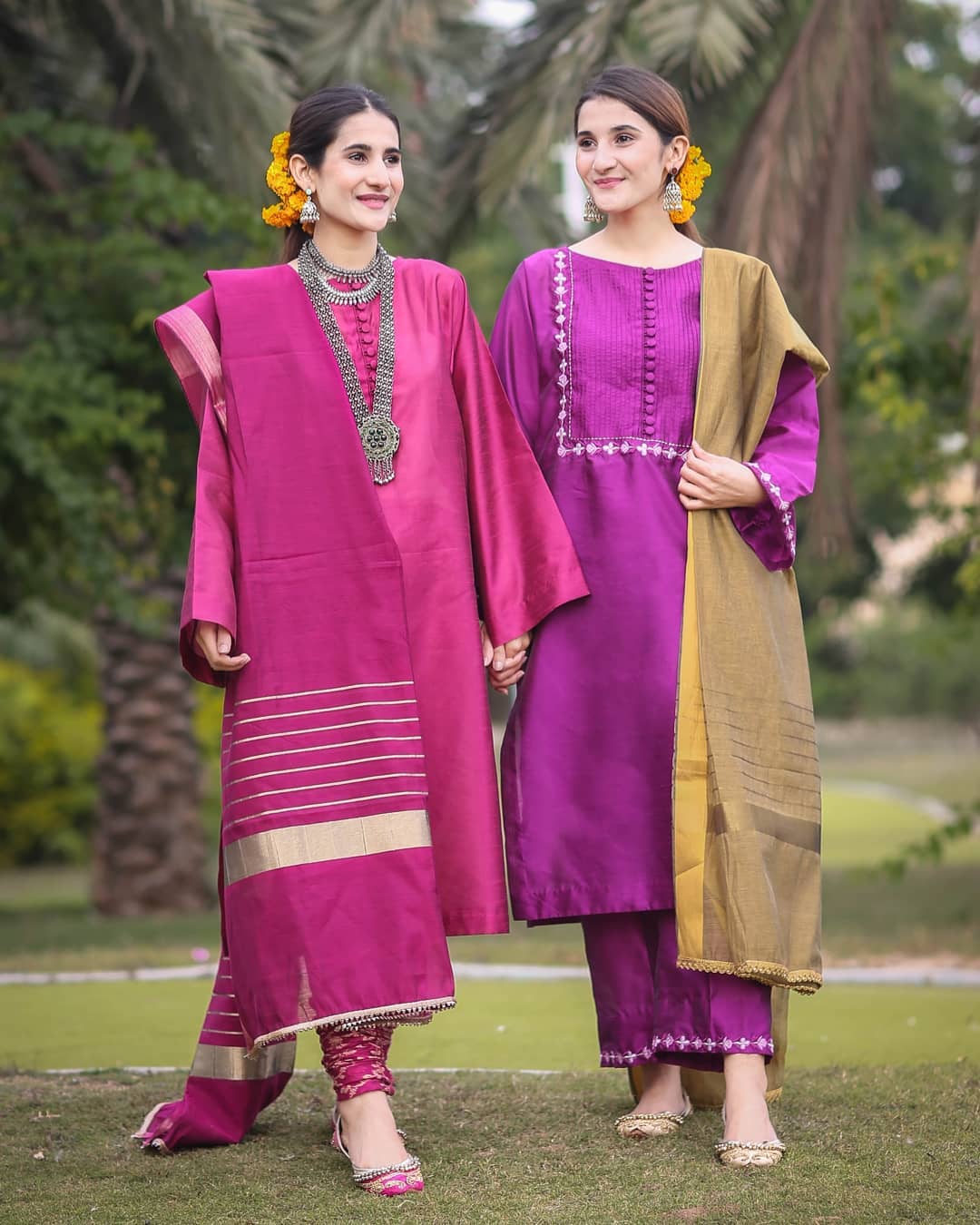 Where to follow her:
↓ 13 – Humna Raza
Calling Humna Raza first genuine blogger of Pakistan won't be wrong. She gave blogging a whole different direction. She is a passionate young blogger who is also a dentist and graduated from LMDC. She worked as a blogger along in her student life, and after graduation, she took a break from practice and put all her energy into her passion; blogging. All her work is about inspiring others, and her main aim is spreading positivity and happiness. One of the best things she does is yearly reflection. People can tell her about what things they have faced the entire year; the positive as well as negative. She creates a forum for people where people can share stuff with her, which they can't with anyone else.
Moreover, she is a Digital creator at @alreadygrownup  and Founder @pvoinspireme.  She has also launched a fabulous yearly planner, along with some study planners as well. She is an inspiration. Let us not forget to mention she is the wife of blogger Muzamil Hassan and also the first verified blogger of Pakistan.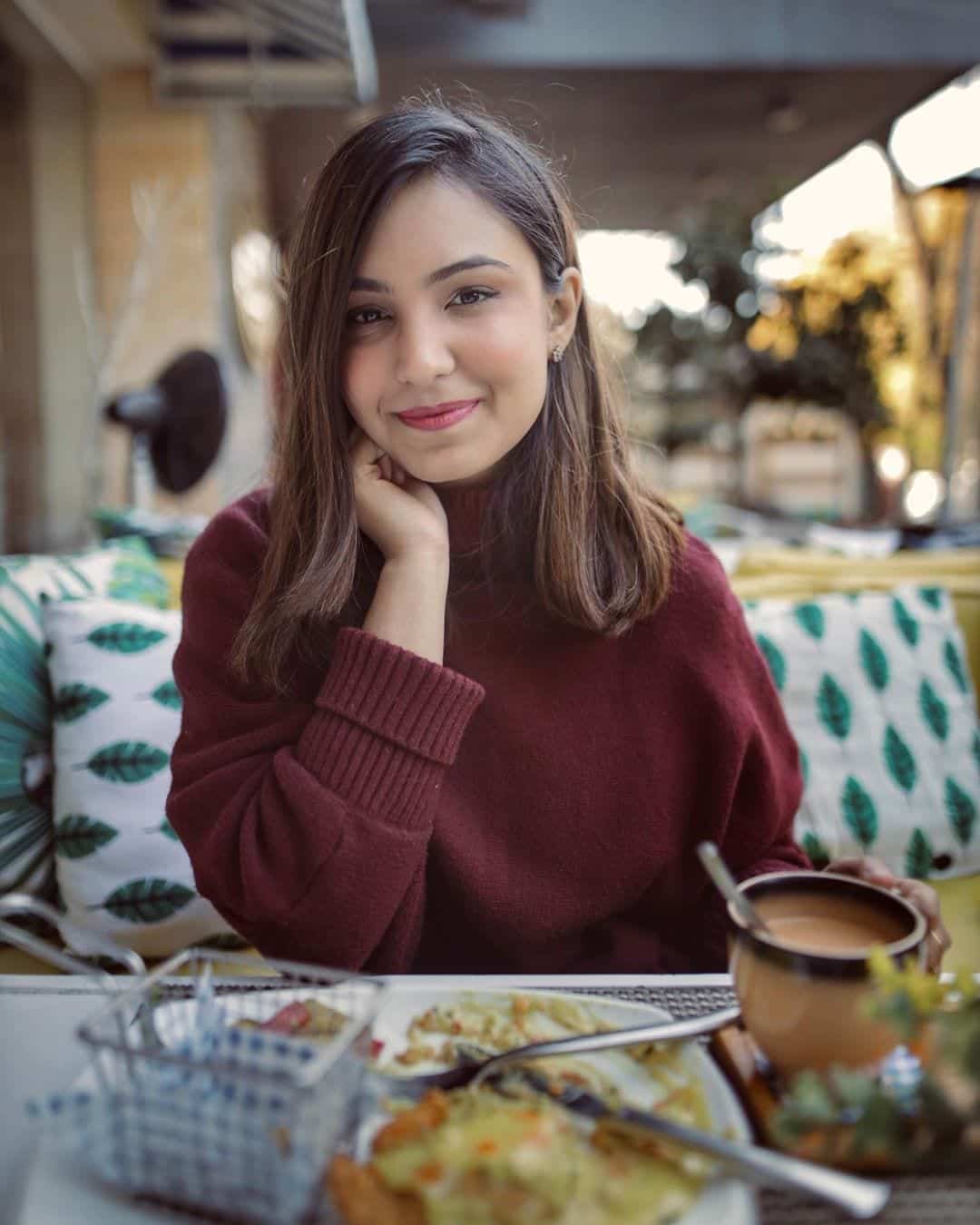 Below are her social media links:
↓ 12 – Syeda Urooj Fatima
Urooj is an Intersectional feminist, blogger, and a dentist. She graduated this year from MMDC. She has managed her study life and blogging life so well, which is absolute goals. She takes mental health seriously and talks on the topics that most people consider as a taboo. Not just this, she is also pretty much into fashion, outfit, makeup, etc. She keeps on sharing all these things as well. The best thing about her is that she engages with her audience a lot. She often goes live on Instagram and has live chat sessions with her audience, which she considers as a family.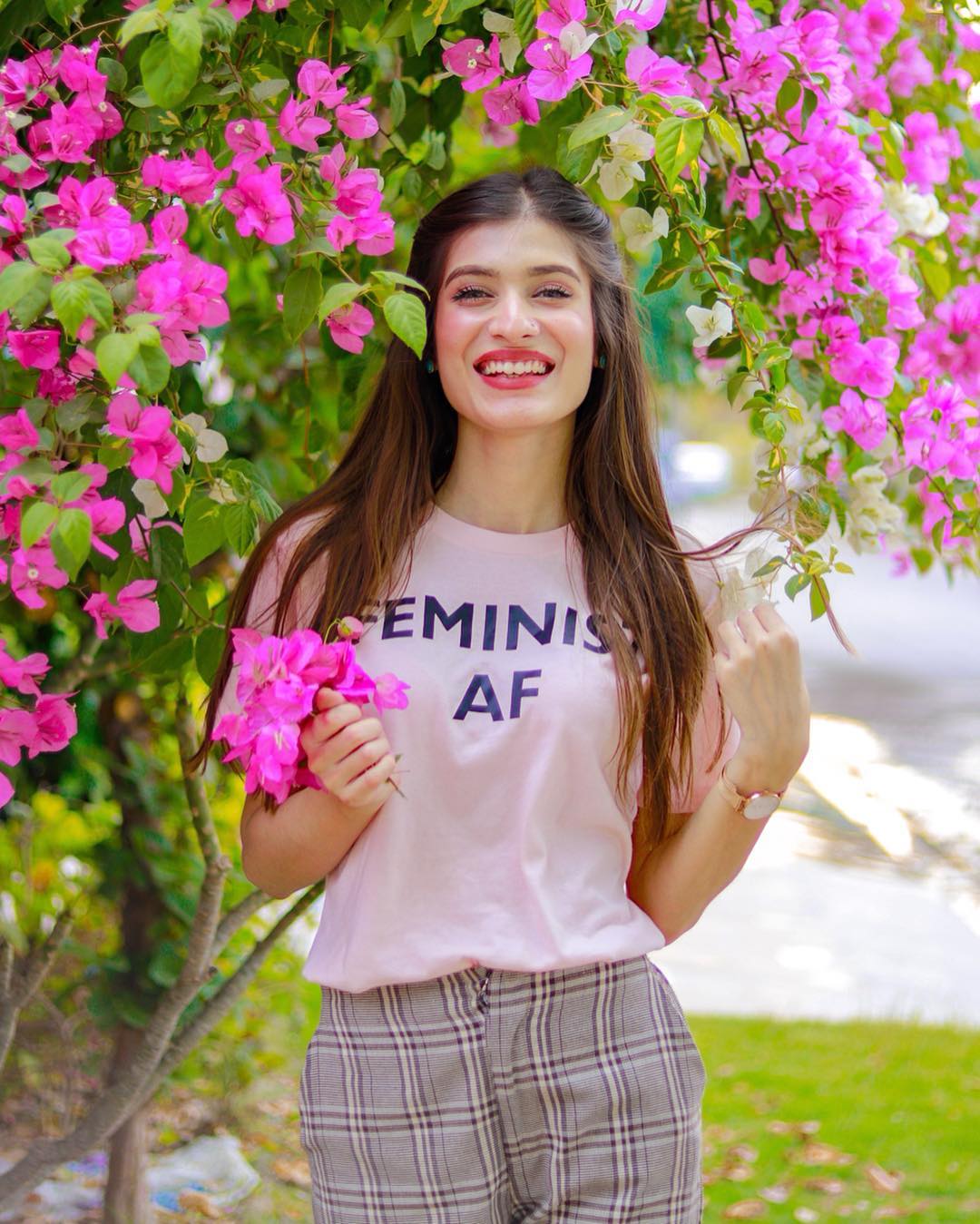 Where to follow her:
Instagram  Blog
↓ 11 – Hirah Attique
Hirah Attique, who loves calling herself Hirableeh, is a young Content Creator and blogger. She says she is just a little human who can't say no to tea and loves dressing up. She is the founder of a fantastic blog, @herandhemofficial. She runs it along with her sister Hemayal. She is an Islamabad based blogger with 318k followers on Instagram. She graduated this year from the University of London with a degree in business studies. Most of her content is related to styling, be it outfits, makeup, or hair. She also started the trend of OOTD, where she posts one complete OOTD almost every day for style inspiration. She also runs a youtube channel where she posts the majority of her styling videos. She is a hardworking content creator.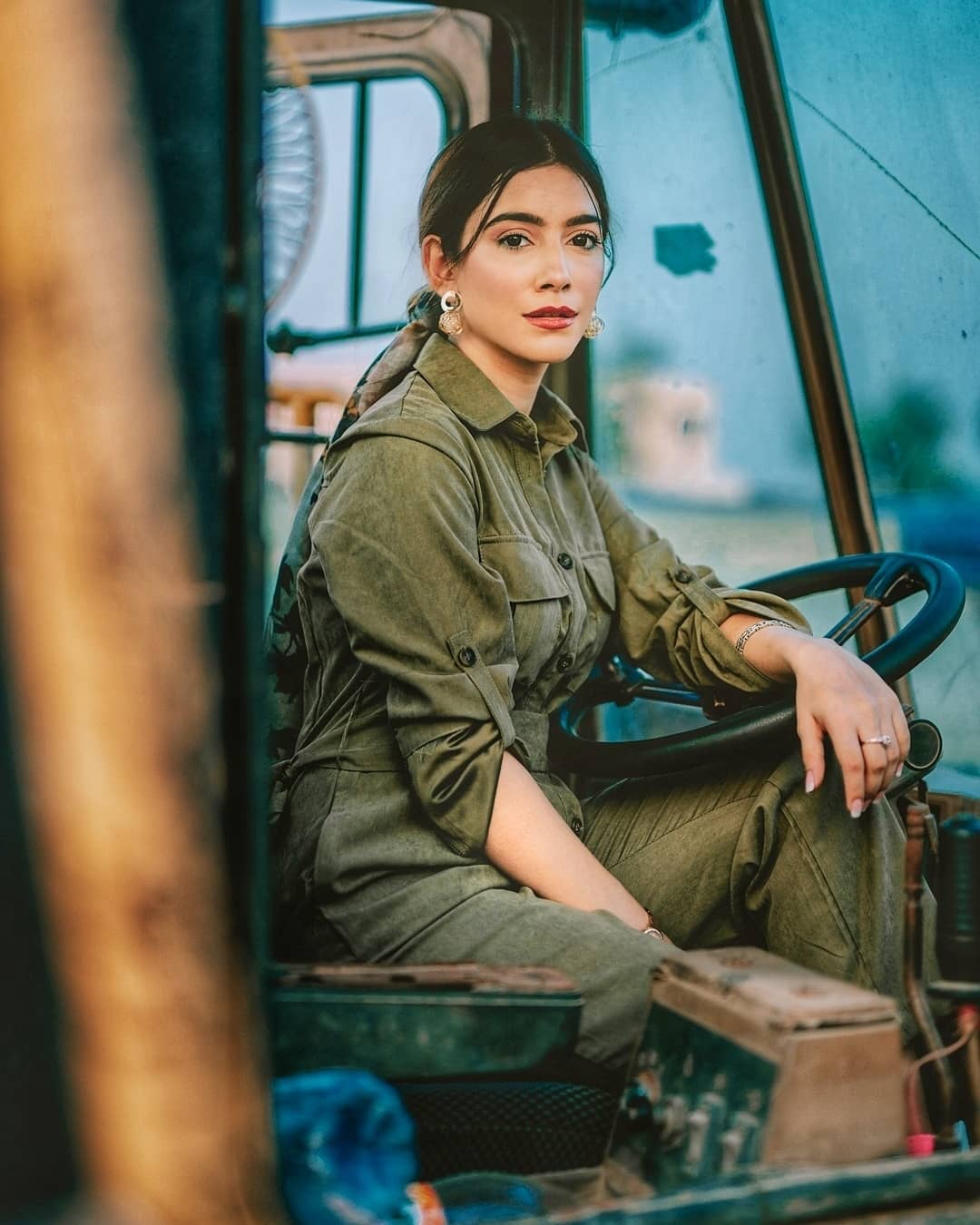 Where to follow her:
↓ 10 – Ania Fawad
The gorgeous lady Ania Fawad who is a specialist for Marc Jacobs's clothing line and also the ex-editor of a lifestyle magazine. She is one of the most followed fashion bloggers in Pakistan. Ania has majored in journalism and had also worked as an editor. She doesn't follow trends. Instead, she has her style statement. Ania says that she likes to put things together and go with what works with her body type.
Here are her social media links:
↓ 9 – Sadaf Zarrar
Who doesn't know SiddySays? The face behind SiddySays is none other than the talented lady Sadaf Zarrar who is one of the leading Marketing Communications professionals in the country. She earlier started as a Copywriter. Sadaf started SiddySays.com while she was expecting her daughter. During her career break, she realized that her corporate lifestyle had never really given her a chance to appreciate the beautiful things that she was surrounded by. Now it is the most read style blog of Pakistan: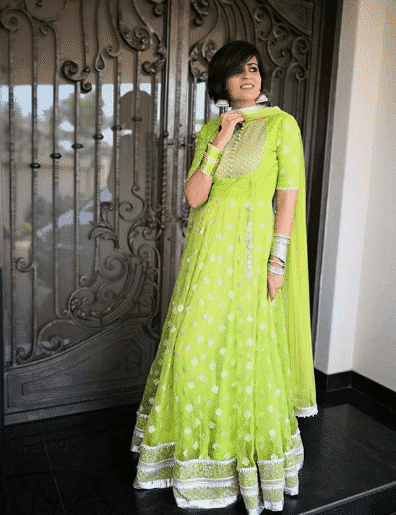 Where to follow her:
↓ 8 – Shay Mirza
Shay Mirza, who is a 25-year-old blogger living in London. She has had a strong background in Advertising and PR.  This beautiful lady started her blog by the name of The Londonite. Her blog reflects her style, her love for food, fashion, photography, and beauty. Encouragement from friends and family made her start writing as a blogger. You must follow her to view her amazing style statements. She has crossed 16k followers on Instagram recently.
Where to follow her:
↓ 7 – Alyzeh Rahim Shirazi
Alyzeh Rahim Shirazi, a fashion blogger on her beauty blog ( beauty fruity blurbs) and also founder and designer at Arsazi. She is also the official blogger for the Toni and Guy, HMW style collective and editor at OK! Mag.
Though she doesn't update her fashion blog regularly, you can follow her on Instagram for her regular updates. From eastern to western, she always comes up with stylish outfit combinations. Pakistani girls, if you are looking for top street style Pakistani fashion blogger, then must follow Alyzeh. We are sure you will love her style.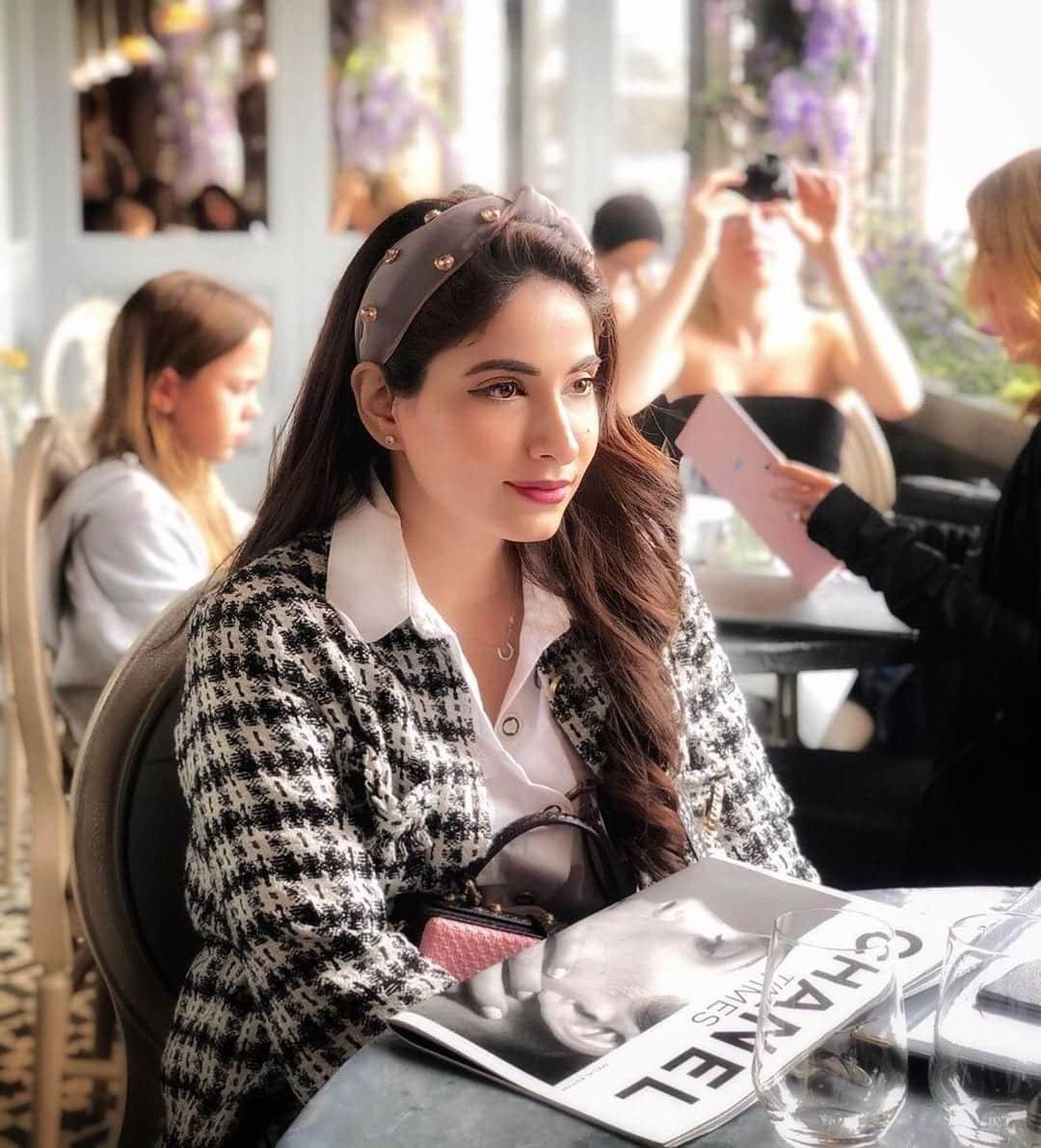 Where to follow her:
↓ 6 – Saleema Fareshte
Karachista.com, which is known as Pakistan's premier fashion and lifestyle blog. It covers fashion, the latest Pakistani designer clothing, culture, entertainment, and what's on in Karachi.  It is run by the very talented lady Saleema Fareshte who launched this website in 2013. Since then, it has been successfully running.
Where to follow her:
↓ 5 – Mehreen Syed
The spokesperson for L'Oreal Paris, Pakistan's top supermodel, CEO of International Fashion Academy, Mehreen Syed, is synonyms with global beauty and fashion. She is the co-founder and celebrity blogger of Desi Beauty Blog. She has been titled Model of the Year with the badge of over 100 magazine covers worldwide. This blog is where the desi diva's come for expert beauty advice.
Where to follow her:
↓ 4 – Miss Mulberry
Sameera aka Miss Mulberry, who is based in London, runs her blog on WordPress. She is an avid fashion follower. We all love her style statement. She knows how to play with colors and designs. This gorgeous lady has a lot of fan following on Instagram. Follow her now.
Where to follow her:
↓ 3 – Saira Hayat Khan
Welcome to the beautiful world of Saira Hayat Khan. She is a gorgeous fashion and lifestyle blogger. Her blog is dedicated to everything that interests her. This blog is strictly an outlet that allows her to express her views of her life, fashion, health, etc.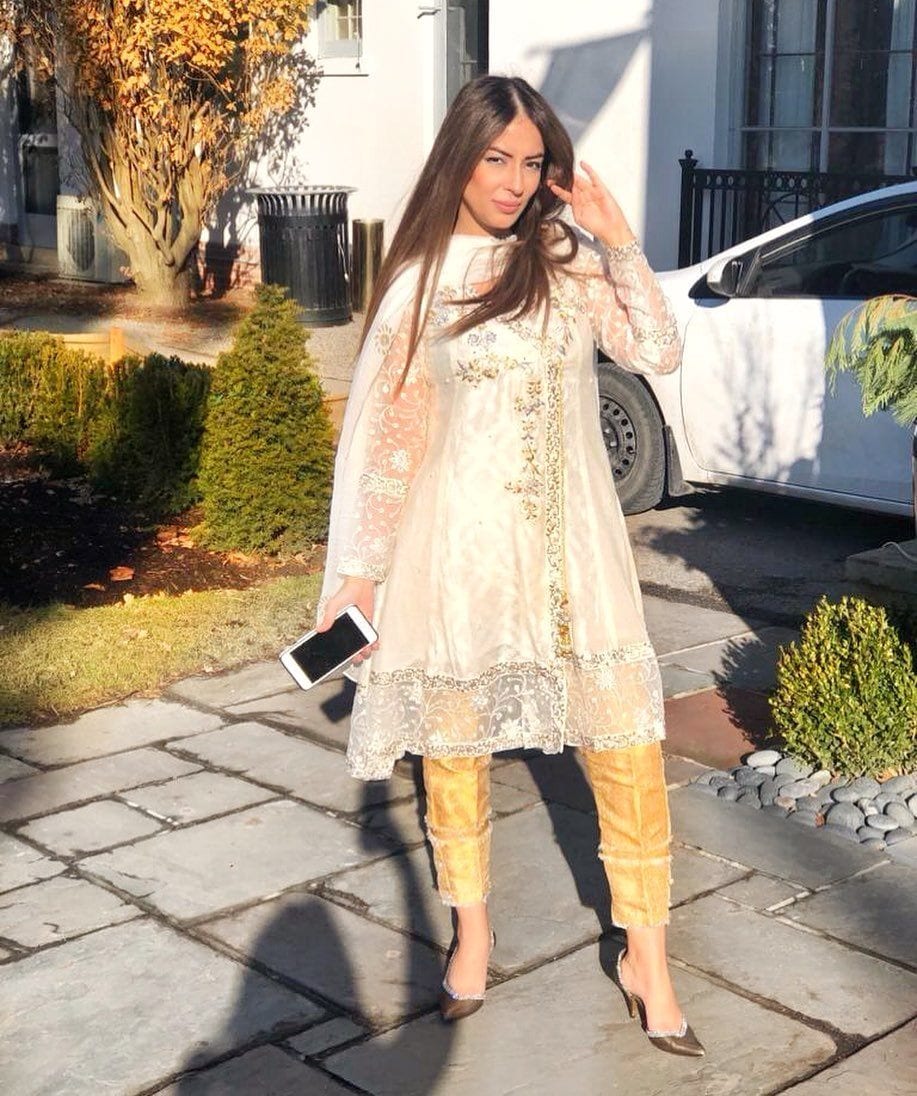 Where to follow her:
↓ 2 – Amna Haider Isani
She is a well-known Pakistani journalist who has been working as a fashion writer since 1995. She has written for Dawn, The News, Libas, Newsline, Sunday, Outlook India, and the Express Tribune. Her blog Something Haute has a huge fan following from Pakistan and also from all over the world. She has contributed a lot to the fashion industry, and apart from fashion, she loves to travel.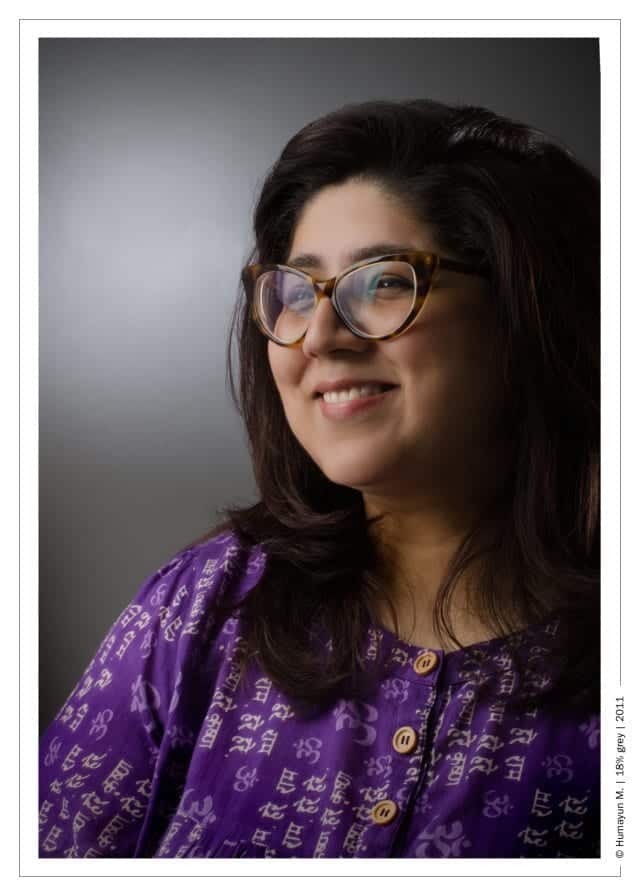 Where to follow her:
Blog Twitter
↓ 1 – Anber Javed
Anber Javed who is a fashion blogger and a celebrity stylist from Islamabad. She has the coolest layouts and an eye for the trendiest things. In such a short span of time, she has been noticed by the usually unwelcoming fashion industry. Her blog, A Wardrobe Affair, is loved and appreciated by all the bloggers. If you haven't followed her, today is the right time to do it.
Where to follow her: