Cute Sunday Outfits Ideas:  Sunday is one very special day of the week. Women like to rest, shop, go out with friends, party and what not. Ultimately it becomes a day on which many things are done. So accordingly you would like to be dressed up according to the demand of the occasion and choosing the right outfit is  a bit of a hassle. Usually you put on your casual clothes but if going to a party and formal wear is required you may think what is the styling format of such a dress. What earrings to match, shoes to wear, bags to carry etc. etc. if you had been thinking on these lines then you have come to the right place. With summer around the corner, and summer means parties and beaches and friends so you need to take a look at your wardrobe and invest in the pretty ideas below.

Ideas What to Wear on Sunday ?
Recommended : [highlight]15 Ways to Dress up for Sunday Brunch[/highlight]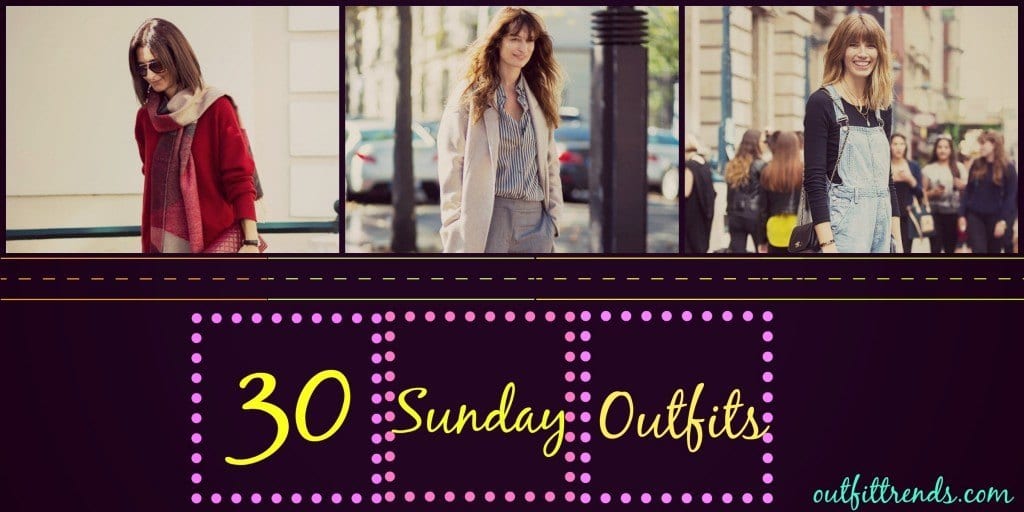 #30. Striped Dress with Red Coat for Fall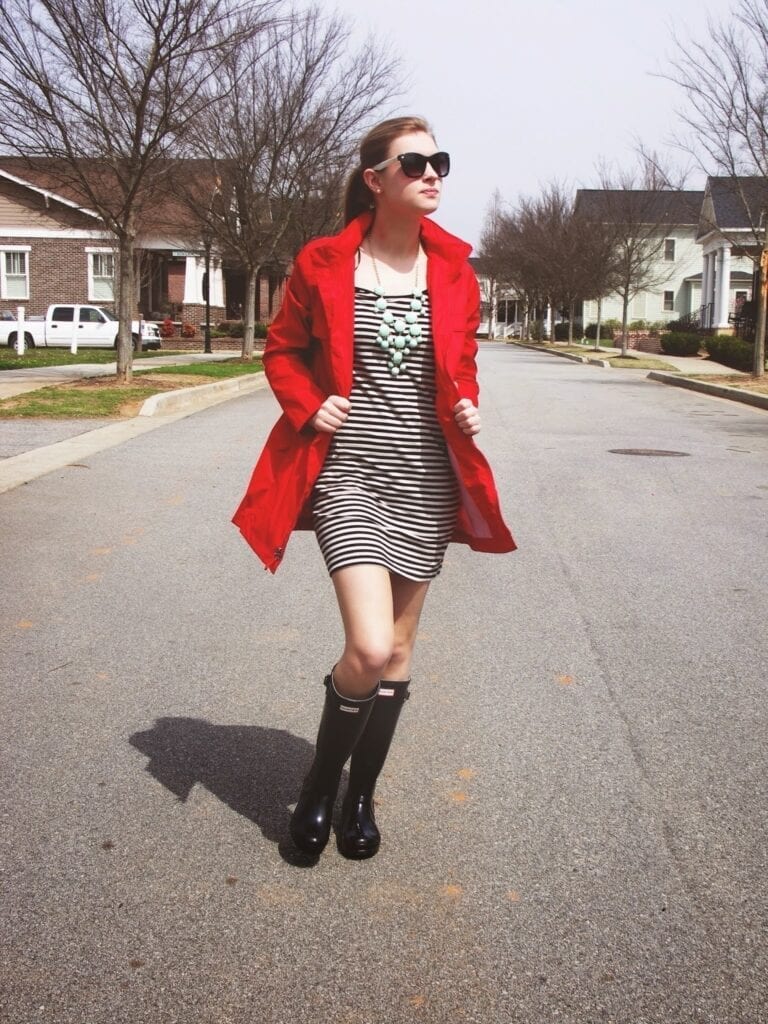 Also have a look at [highlight]outfits with leopard coats-20 ideas to style leo-pard print coats[/highlight]
#29. Perfect sunday Footwear
Keep it simple with skinnies and a plain top with statement necklace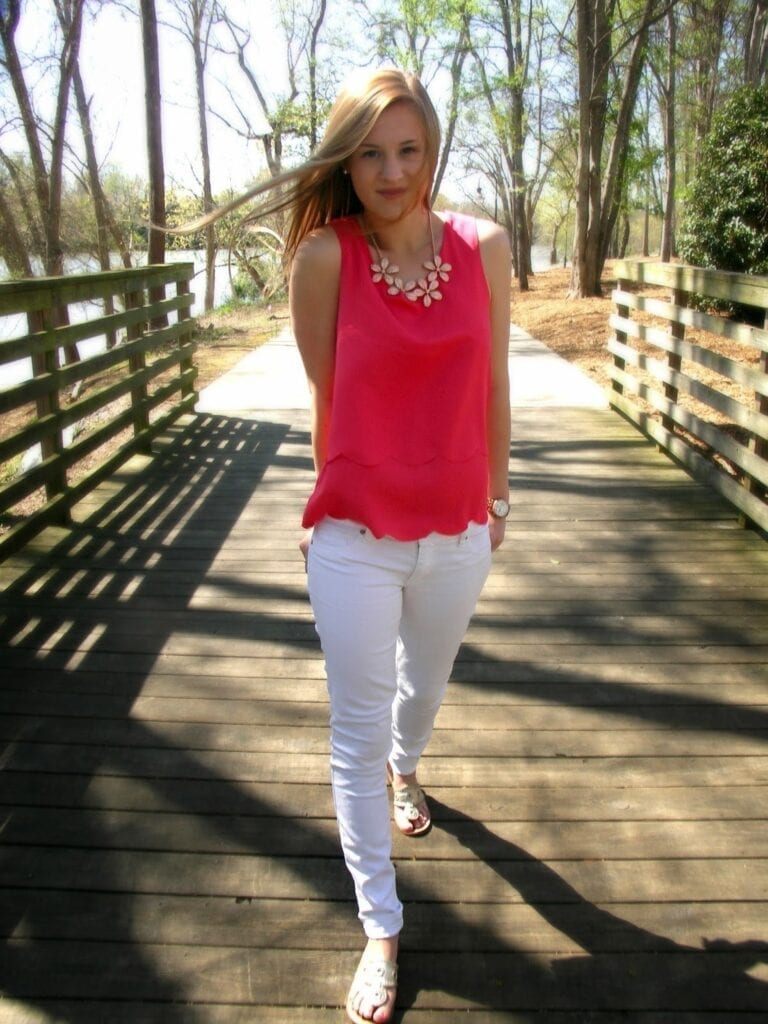 #28. Stripes and Leather for the Rainy Season Sundays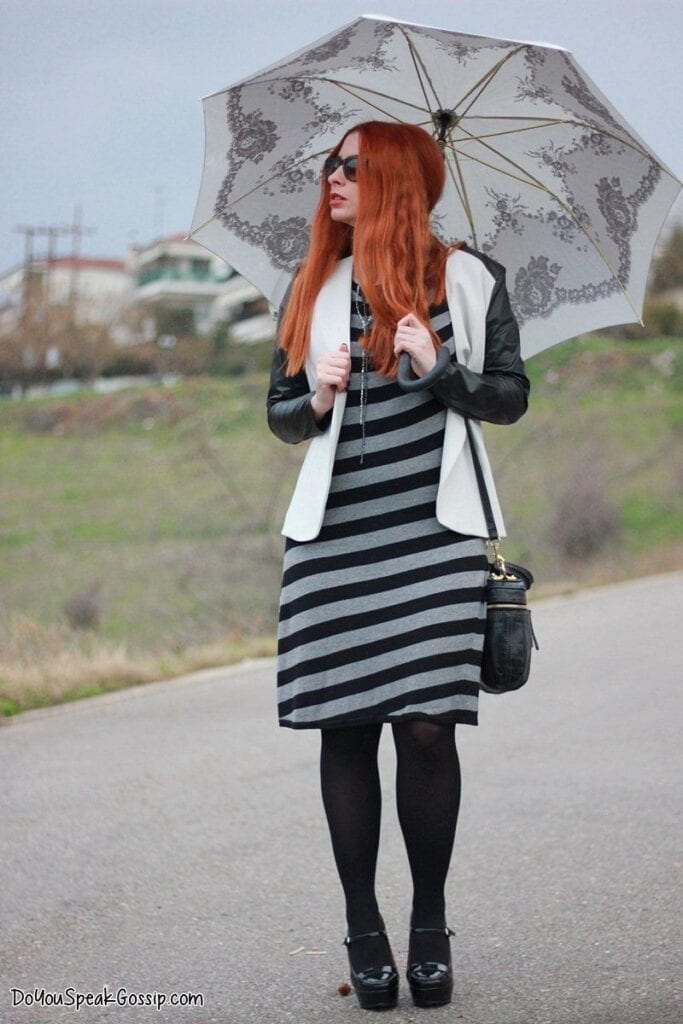 #27. Color Combination in a True Sense for Winter Sundays
Winter can seem a little dull but this combination will make you a head turner. Pink Knitted Sweater and a blue flared skirt is always good to go.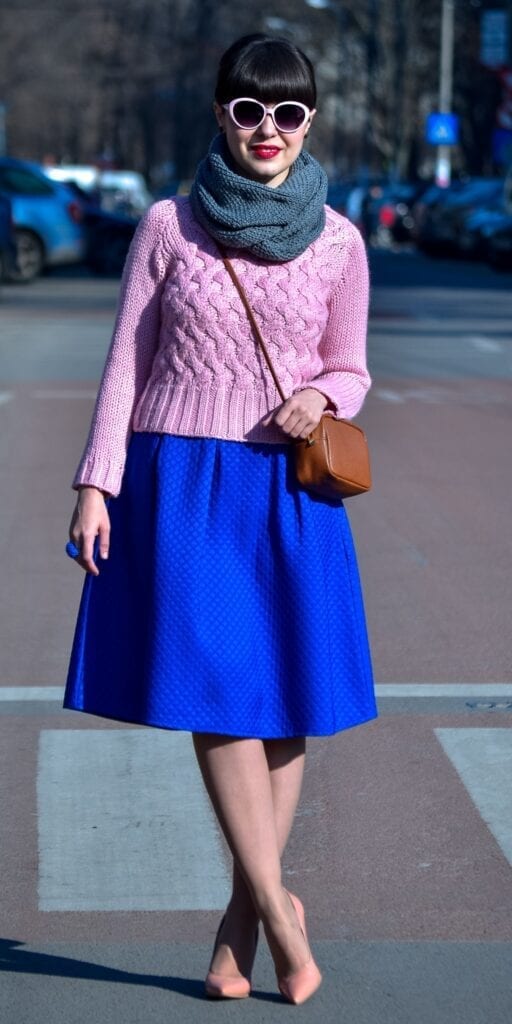 #26. Sporty Look for Casual Sundays
This outfit can be very versatile. You can shop, meet with friends and go out on a lunch.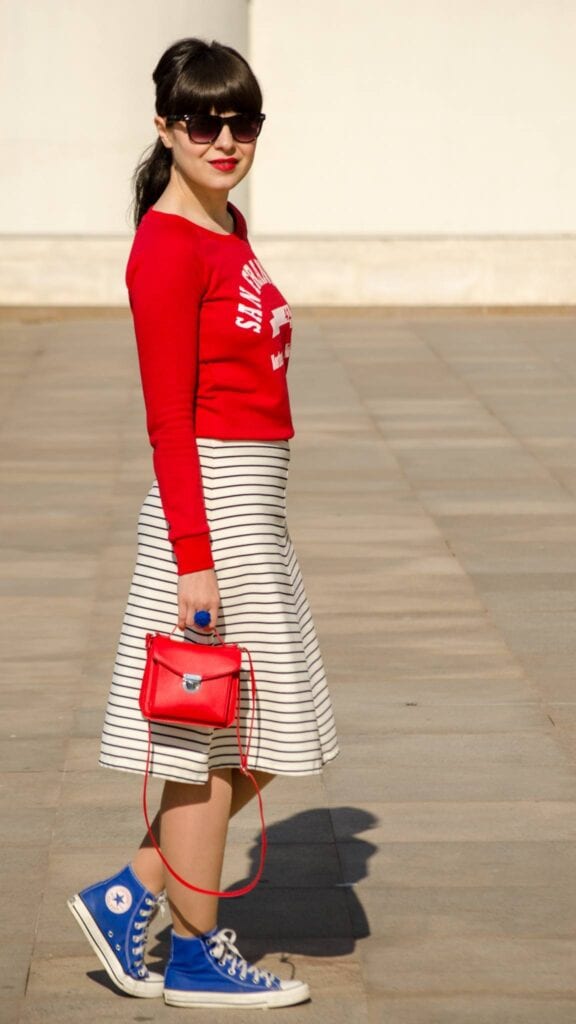 #25. One Piece High Neck for Casual Lunch
Plus size women can also look chic and classy on a Sunday. Invest in this gorgeous piece.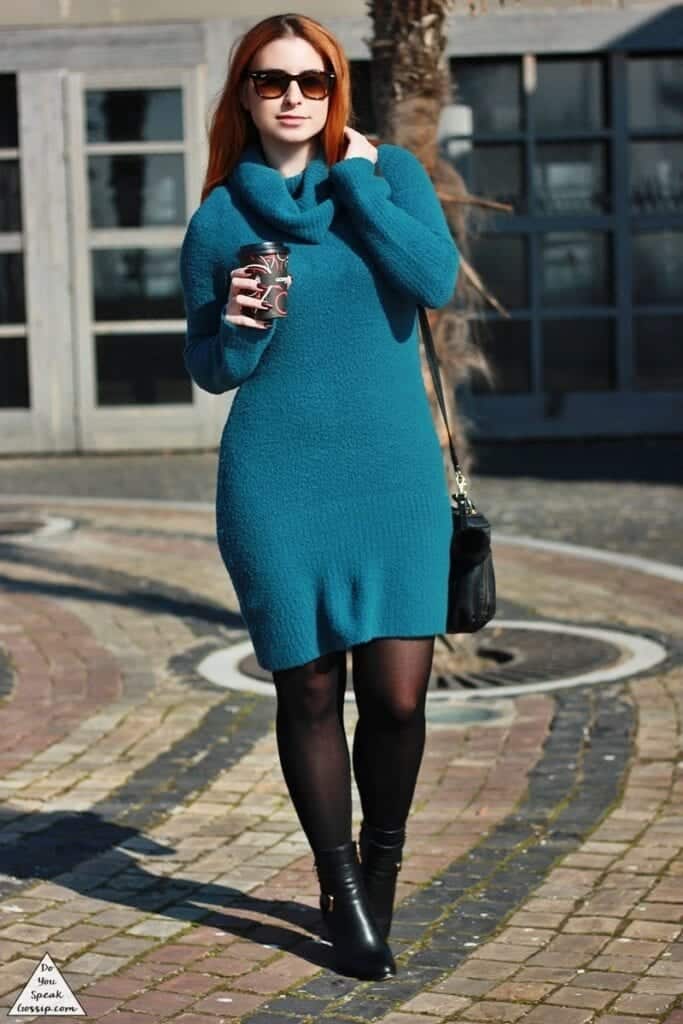 #24. Going to a Sunday Party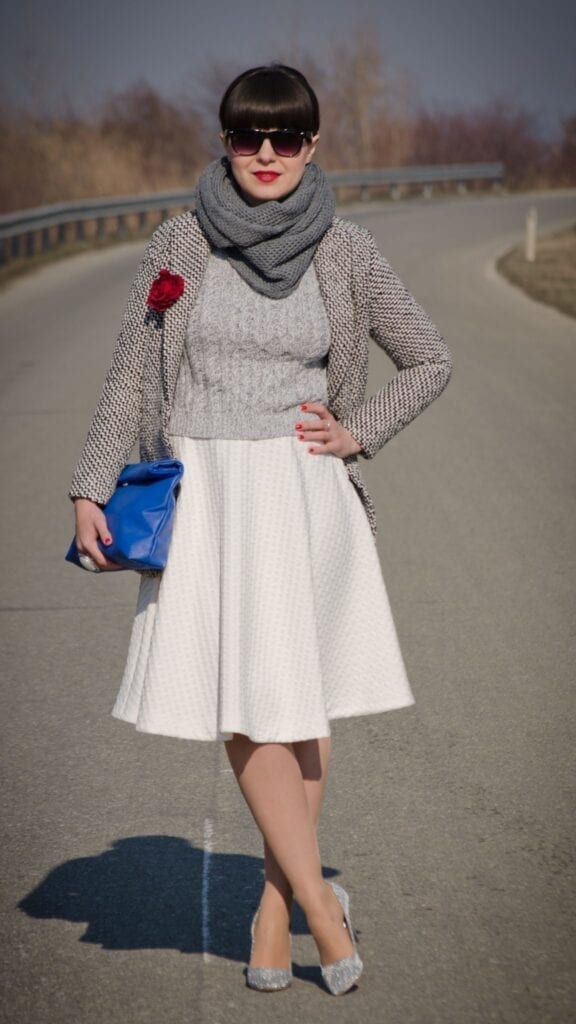 #23. Shopping Spree Outfit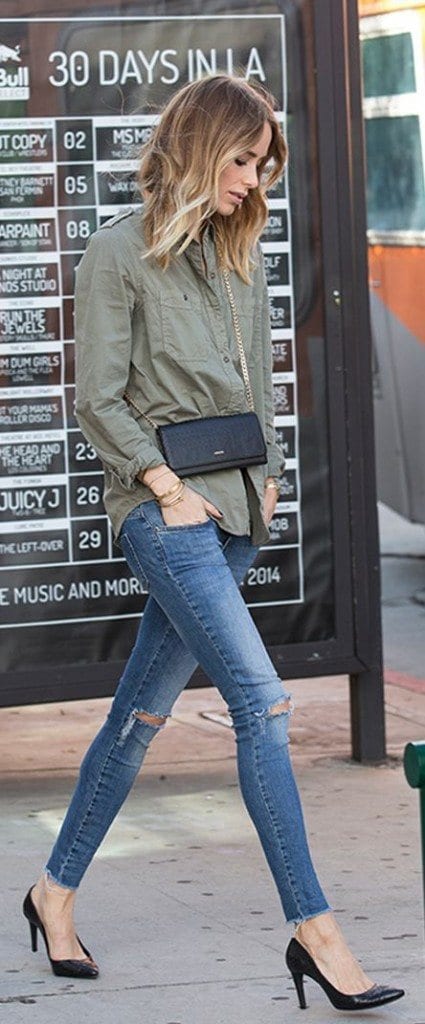 Source
#22. Cross Over Buttoned Skirt with Silk Top
This outfit oozes summer time. Light and breeze, it will make your summer heat go away.
Source
#21. Chic Sunday Meet Up Friends Outfit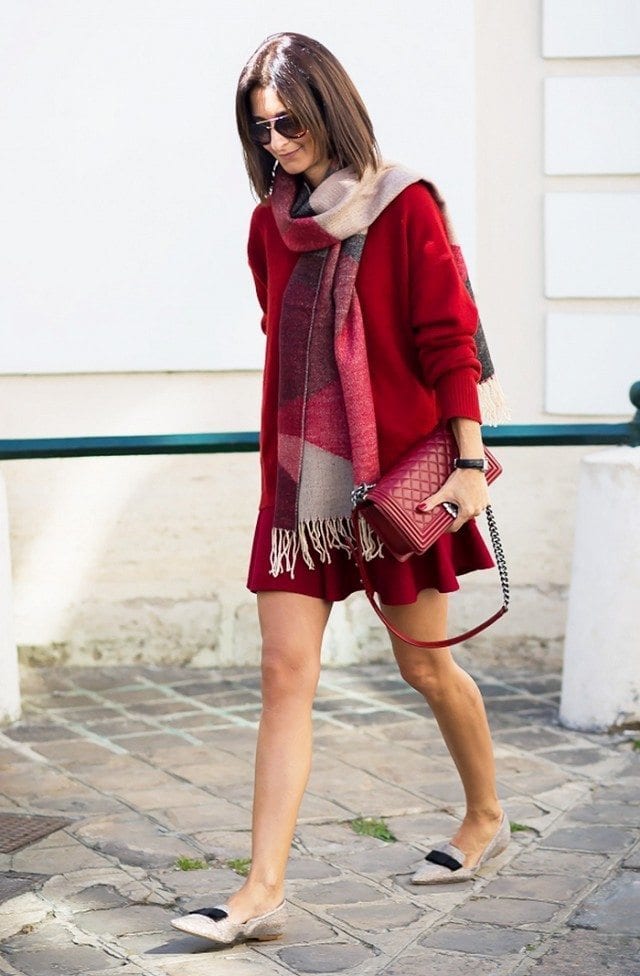 Source
Don't forget to check out [highlight]What to wear for a girl's night out?17 girls night out outfits[/highlight]
#20. Beach it is In Summers for Relaxing Sundays
Beaches and shorts go together and a white and black is a classic combination to have in your wardrobe at all times.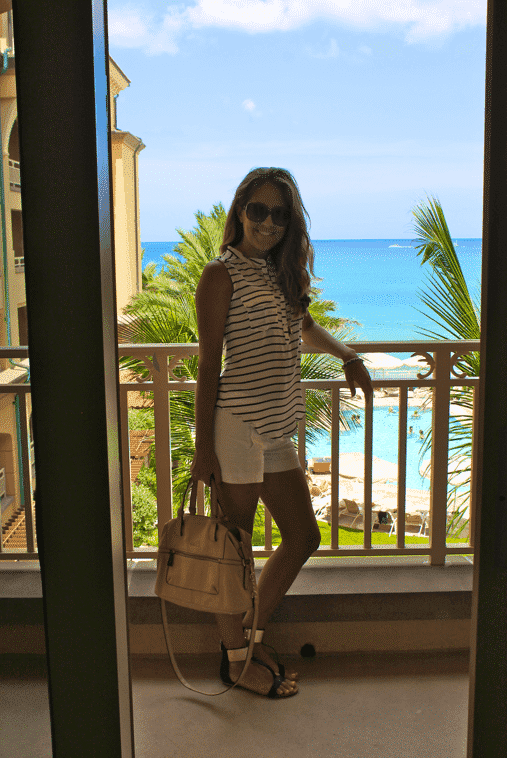 Source
#19. Look Cool with a Sweat Shirt and Pleated Skirt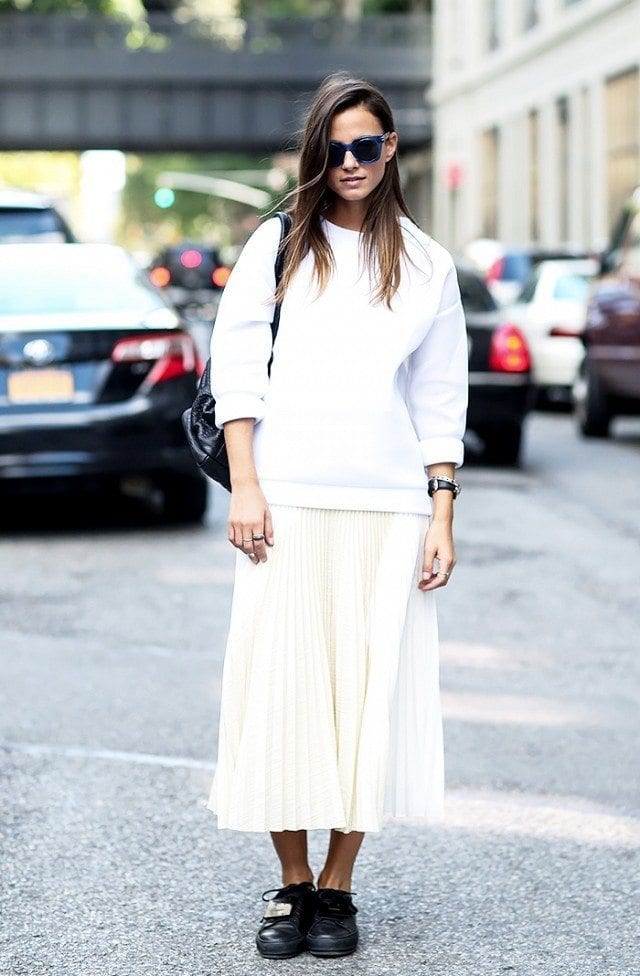 Source
#18. Experiment with Colors
Source
#17. Lazy Sunday Attire for Doing Chores
Feeling lazy and sleepy yet have thing to do? Just pair your regular t shirt with khakis pulled up.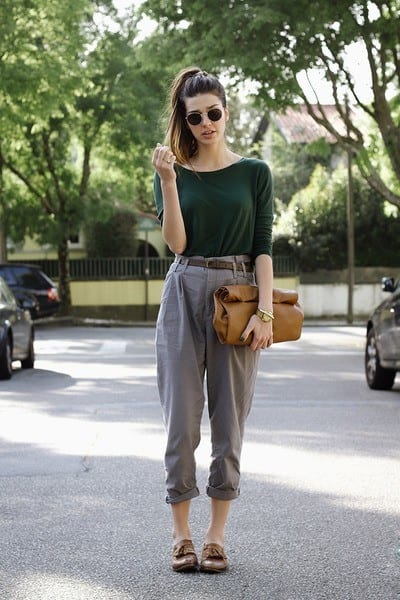 #16. Midi Skirt for the Parties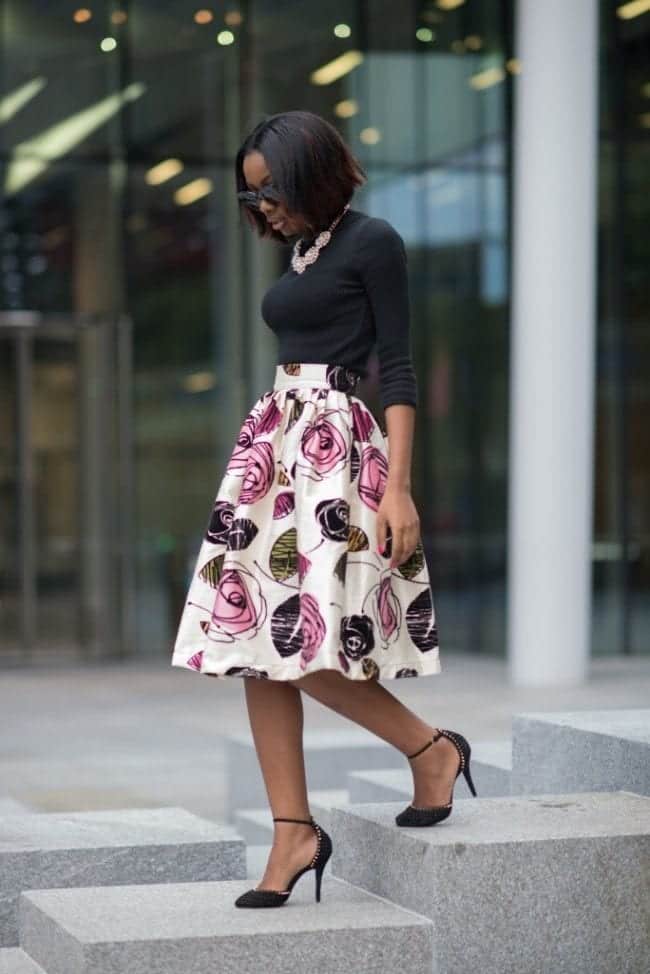 #15. Winter Sunday Look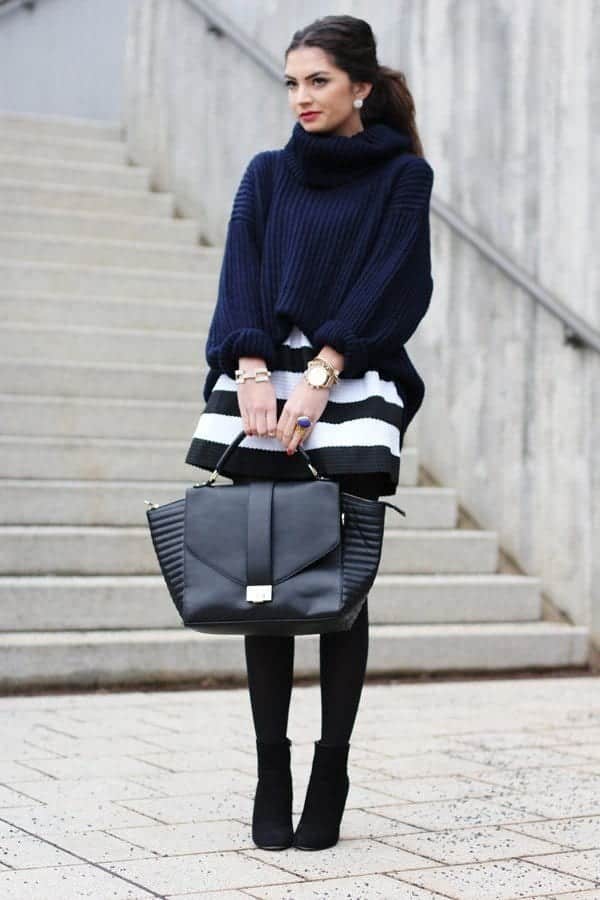 #14. Black Maxi for all Purposes
You are invited to a lunch, going to the beach, or just chilling out with friends; this is perfect for all such occassions. Just keep everything else simple and let your dress talk.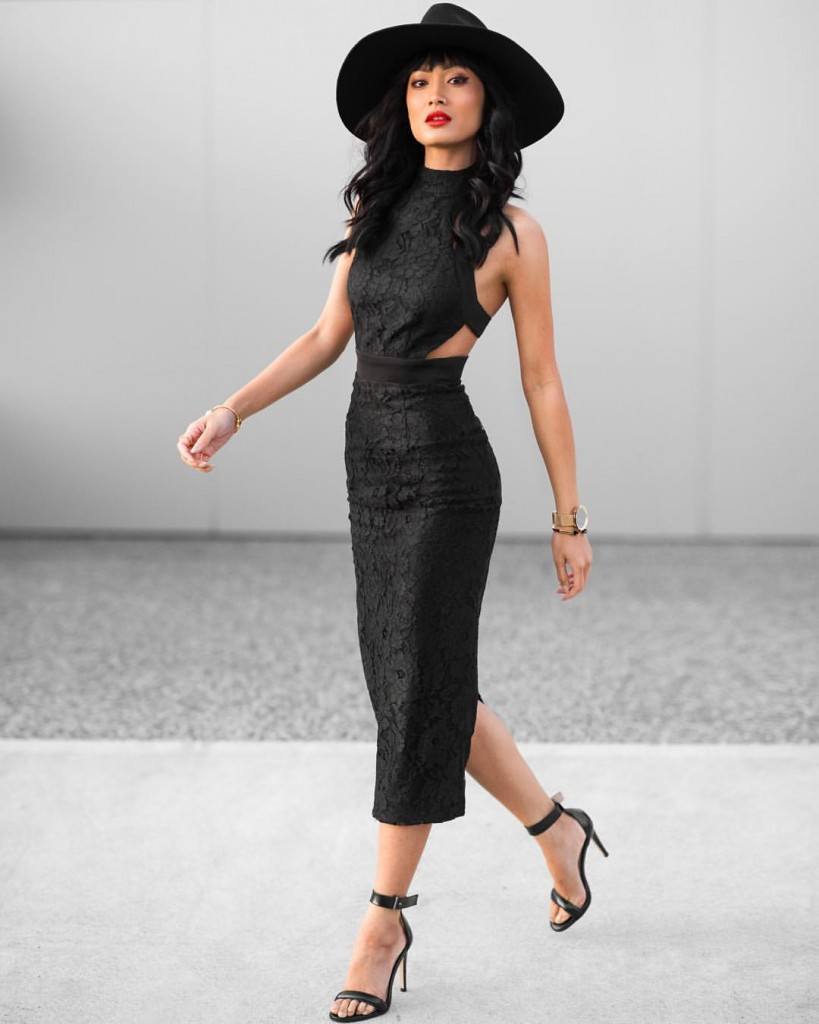 Source
Have a look at [highlight]Stylish and trendy maxi skirts for women[/highlight]
#13. Tips on Styling your Formal Dress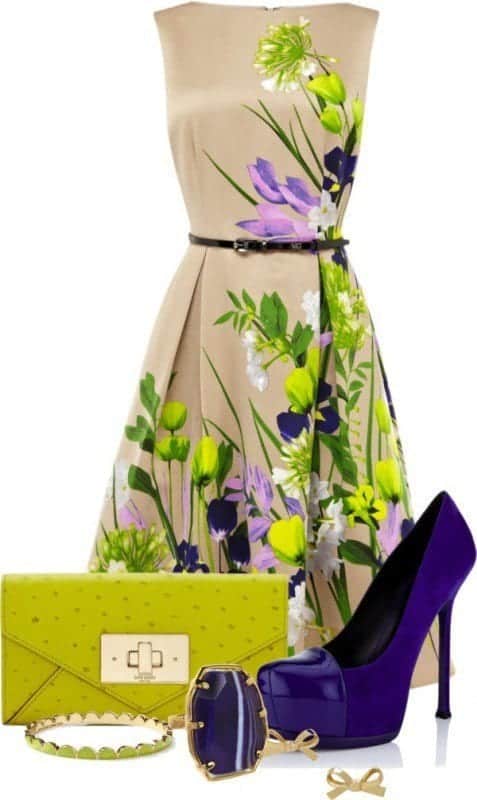 Source
#12.Add Scarves for a Little oomph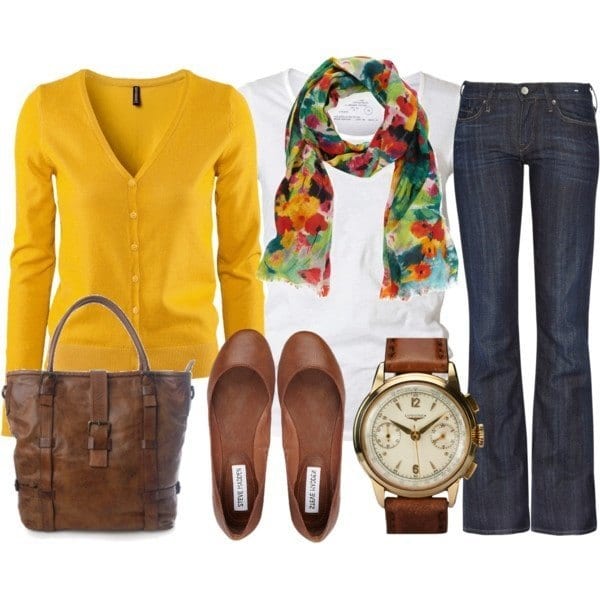 Source
#11. Hues of Gray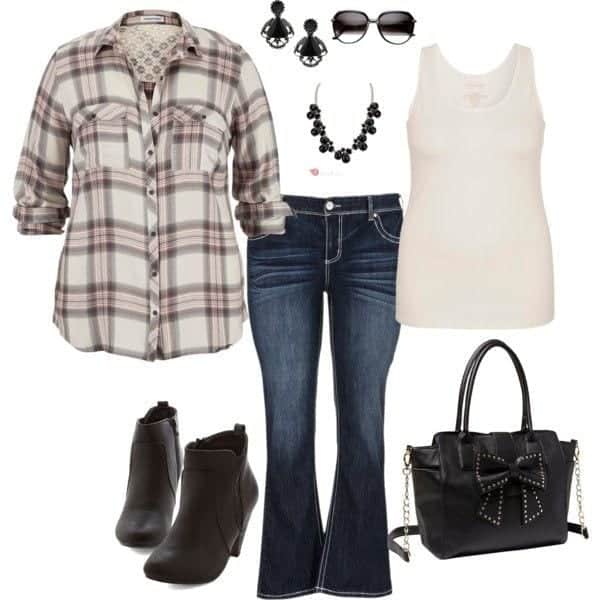 Source
#10. Jumpers in Denim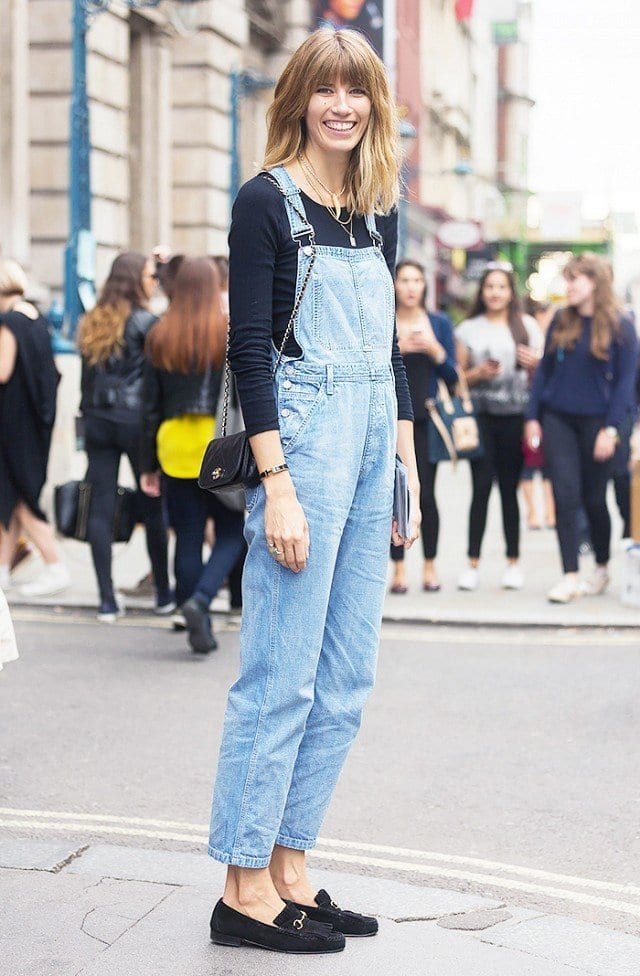 Source
#09. Casual Outfit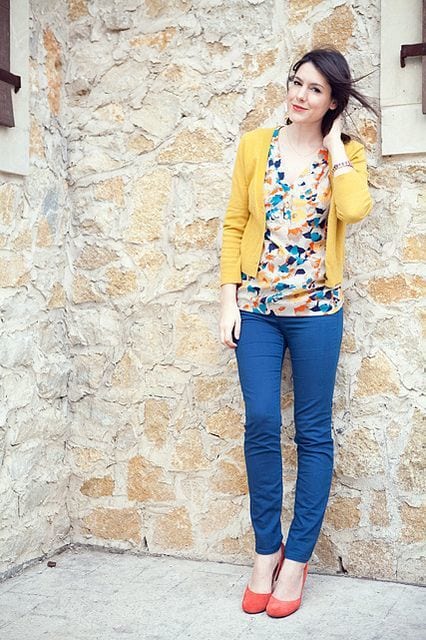 Source
#08. Having Fun At Parties Ensemble
Source
#07. Jessica Alba Sunday Attire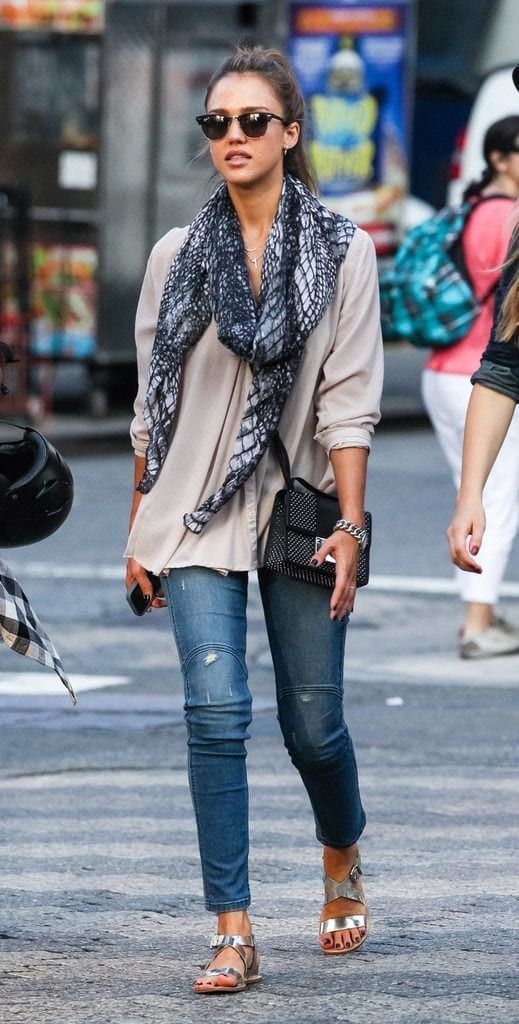 Source
#06. Racing Horses on Sundays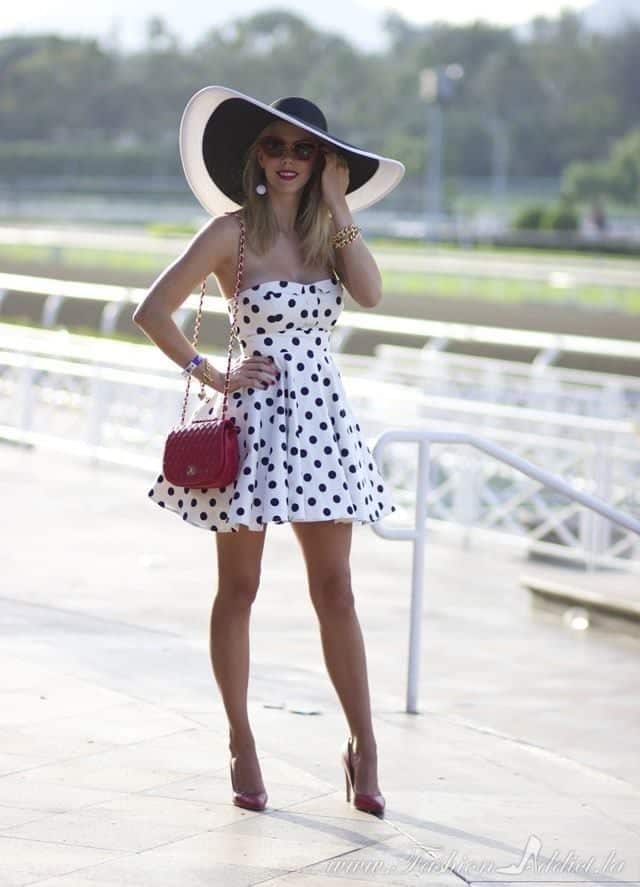 Source
#05. Ultimate Party Wear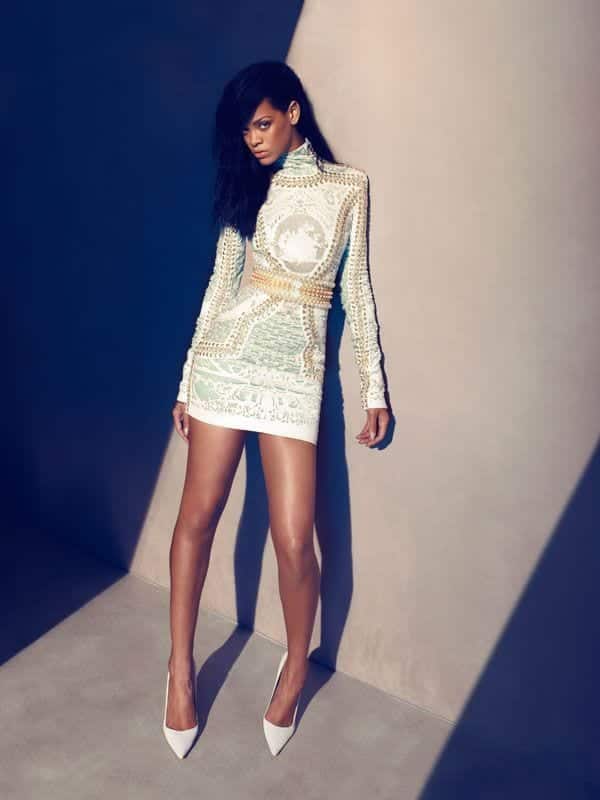 #04. Rocker on a Sunday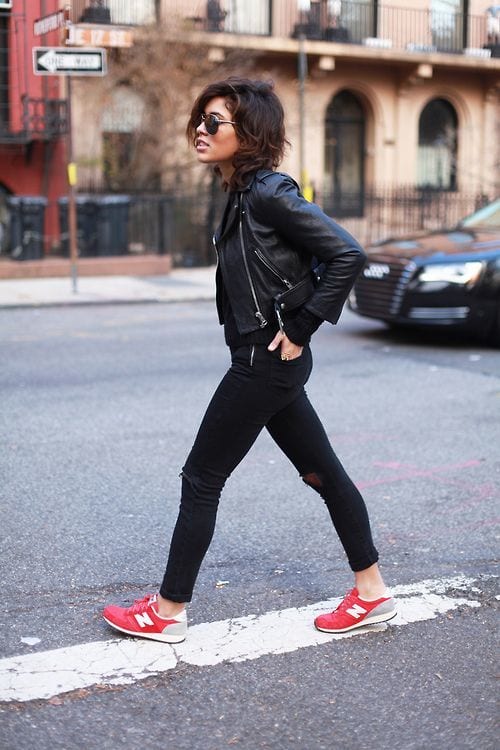 Source
#03. Hip Hop  Swag Sunday
Source
#02. Keep it Simple yet Stylish
Source
#01. Coat and a Trouser for winters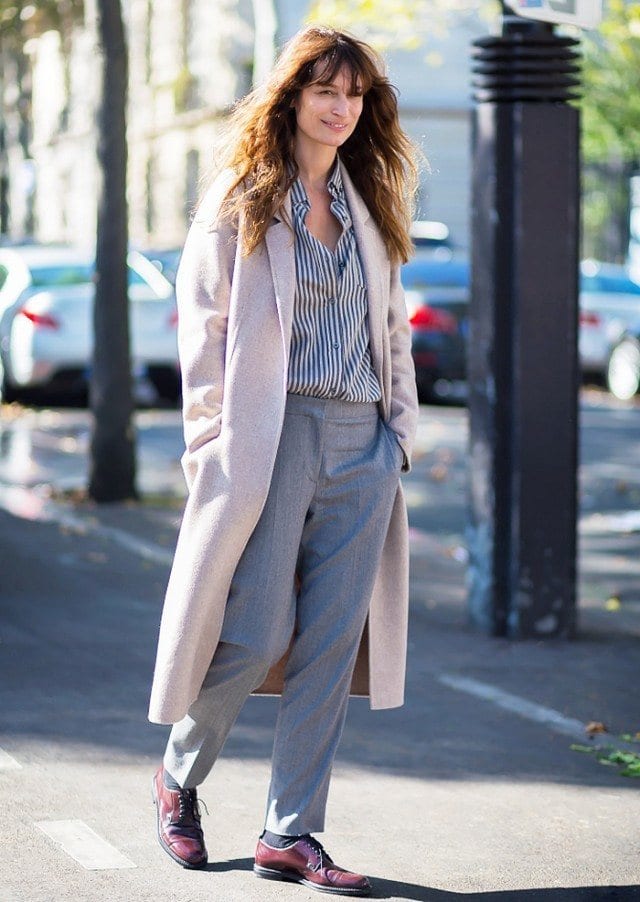 Source