We usually plan what we will wear for almost every occasion, but some are not the kind of events we feel like dressing up for. In such scenarios, it can be confusing to decide what to wear and several questions come up such as; what are the right colors to wear to a funeral? What is the standard dress code?
Keep reading and find out as we try our best to answer all your questions and make the day easier for you.
Funeral Outfits for Men
Being in an appropriate outfit is always a concern for both men and women, whether for a first date or a simple hangout with friends. It just so happens that you need to go the extra mile when choosing your funeral attire. Why is that? It's a way of expressing your grief rather than showing off. And some outfits may be inappropriate for such occasions so you must be very careful.
As much as you don't want to think about what to wear to a funeral, I'm afraid it's necessary as it can say a lot about you – your respect, in particular.
First off, try not to be the center of attention. The last thing you want is to wear flashy colors (except for some cultures) and too casual pieces. They're not just fashion faux pas but also disrespectful.
Remember that attending a funeral in anything too flashy or "fashion-forward" is the height of bad taste. And it shows that you cannot discern what is appropriate for the circumstances.
Dressing appropriately shows support and keeps the focus on the family and on the occasion itself. It is generally understood throughout the Western world and Christian funerals that acceptable dress is a dark suit, a muted tie, and polished shoes.
What To Consider When Dressing For Funerals
Culture of the Family. One crucial factor you should consider is the culture of the deceased's family. And even within modern Western culture, there are still many variations, so do your thing and

research the decedent's culture and religion

.

Formality. While there's no specific dress code, you might want to dress formally, especially if you are a close relative or friend of the deceased. And if you're not too close to the deceased, being in a formal outfit like a suit won't hurt you. Plus, it's a failsafe option for a gathering like this. And it's better than being underdressed.
The Climate. This is more of a practical factor to consider. For instance, wearing a woolen three-piece suit in boiling weather would be cliche. Since you won't worry much about the colors as you'll probably stick with neutral hues, focus on getting the suitable fabric. 
The Fit. Showing your respects doesn't end with wearing the right outfit. For instance, a suit is useless if it doesn't fit you well. Imagine walking through the door, and suddenly all eyes are on you because of your lousy coat. And I'm sure you're not okay with that. So, it would be ideal to have it tailored to your desired measurements.
Grooming. Style your hair business-appropriate way, and groom yourself by trimming your mustache and beard (if there's something to shave). If your beard needs trimming, try one of these professional beard styles.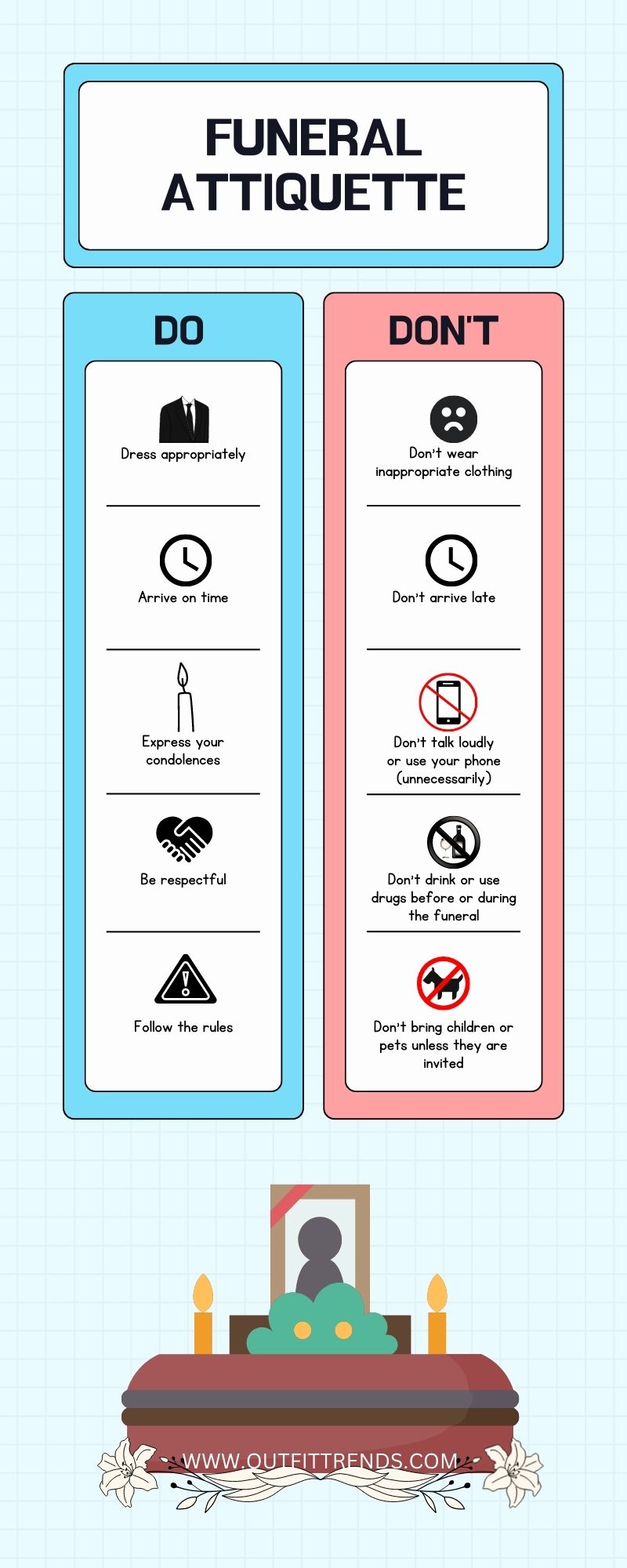 What is Proper Funeral Attire?
In the western hemisphere, the typical Attire at a funeral is a conservative suit. Besides a black suit and a white shirt, you may consider a three-piece notch lapel suit in a conservative pinstripe with either a tie or a bow tie.
If not a black or navy blue suit, then colors are usually kept to a conservative palette. You might also consider muted tones of maroon or darker shades of brown a decent alternative. Avoid bright colors and bold fashion statements for any traditional ceremony.
It is a safe bet to ask the family if they have any dress codes they would like you to adhere to and consider the family's cultural background. For example, in some cultures, casual white clothing is the norm. Do your due diligence and make sure you ascertain what is expected.
If you do not have a suit or cannot wear one for whatever reason, then some modest conventional dress code may be considered, but again, remember to steer towards darker, more somber colors. Avoid anything flashy.
Dos
Keep everything lowkey, meaning no pinstripe suits, flashy ties, or colorful accessories.
Most acceptable outfits are in contrast colors – grey, white, brown, and black. Although, we sometimes see light blue shirts at certain wakes and memorials. So they're probably an exemption; make sure they're not too catchy. Keep it plain and laid back.
Dark suits or buttoned shirts are always appropriate.
Wear long-sleeved shirts, preferably collared.
Wear a belt and tuck in your shirt as much as possible.
Wear dress shoes or loafers.
When in doubt, simply opt for a dress suit with a tie.
As an example outfit, try slacks, a dark polo shirt, and a belt.
Or slacks, a button-down shirt, and a tie.
Or slacks, a button-down shirt, and a vest.
Or slacks, a button-down shirt, and a blazer.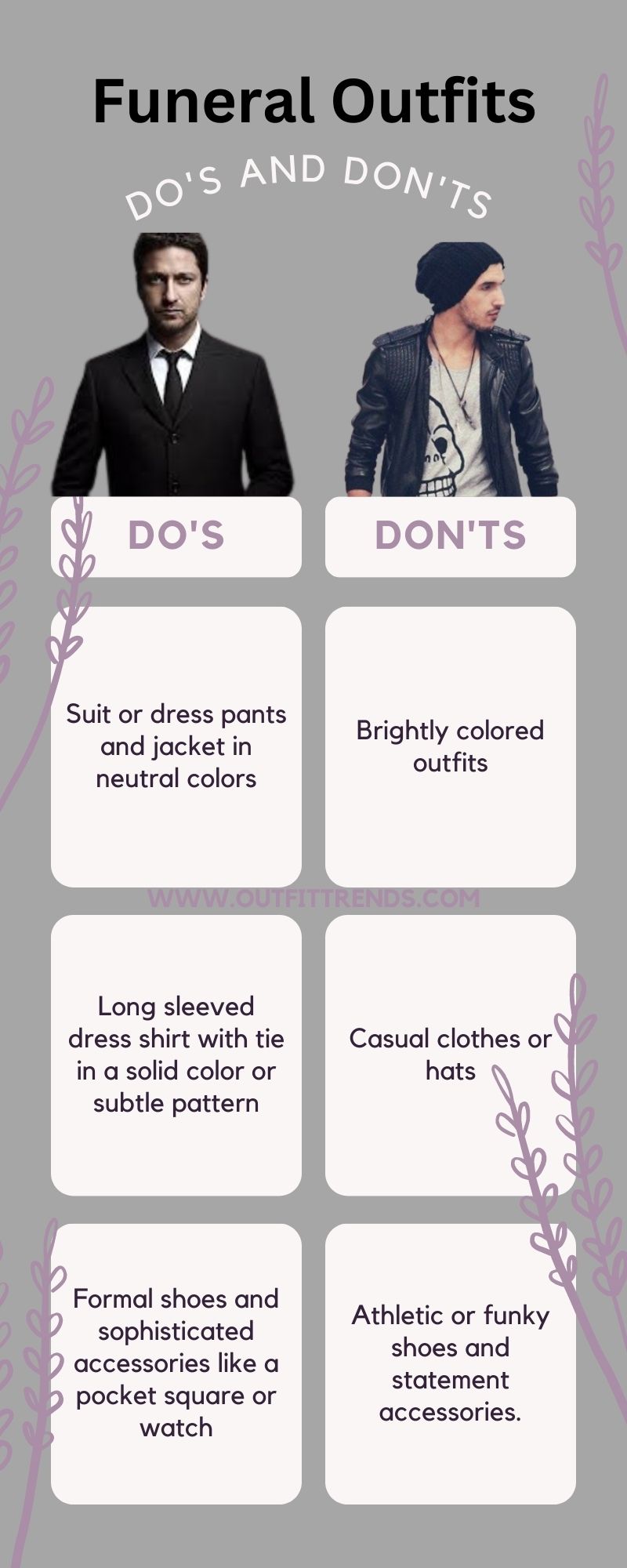 Don'ts
Avoid sneakers, athletic shoes, slides, and flip-flops.
Avoid jeans or khakis.
Avoid shorts.
Avoid baseball caps.
Avoid graphic tees.
Avoid embellished jackets or pants.
Avoid overly casual Attire.
Avoid tank tops.
Avoid bright colors such as red, yellow, and orange.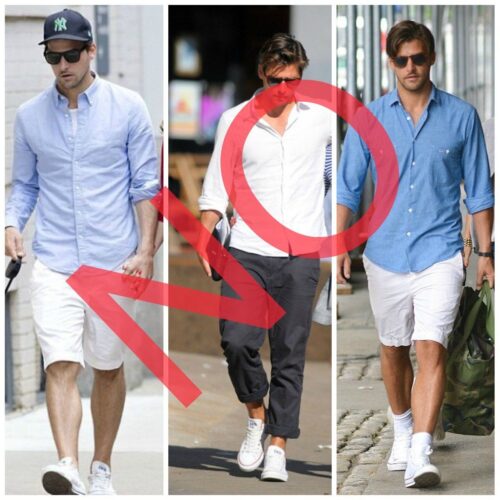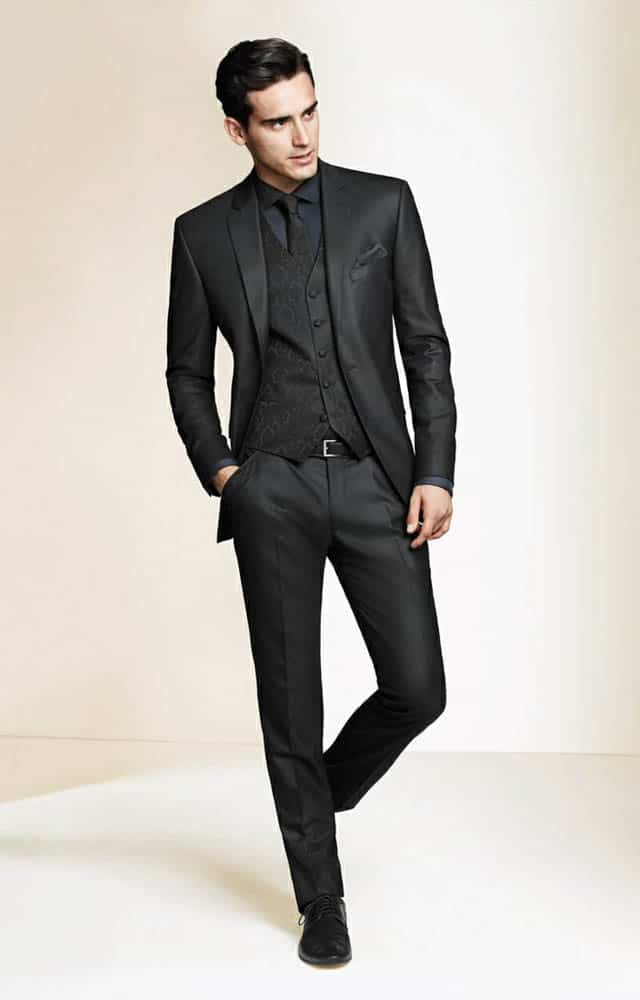 30 – For Plus-Size Men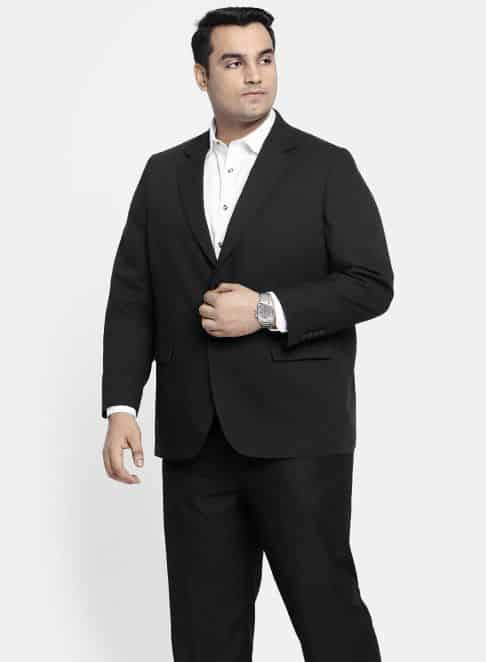 29 – Grey Wool Suit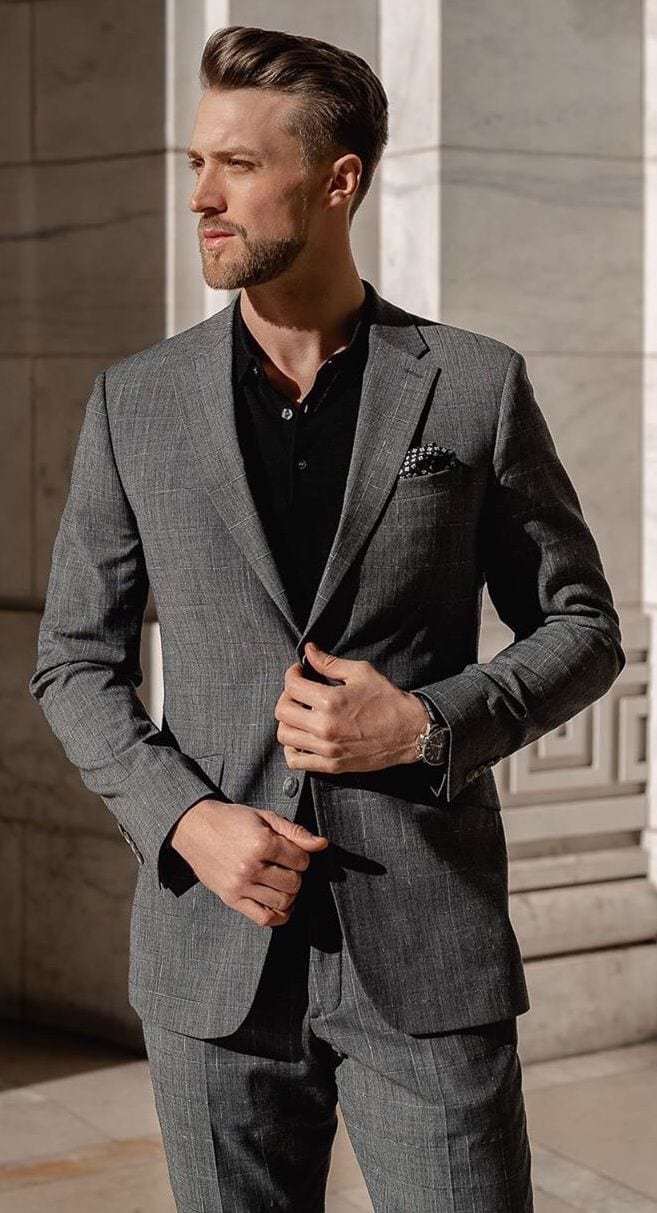 28 – Casual Dress
When I say "casual," I don't mean sneakers, graphic tees, and baseball caps. And it's a no-brainer to not wear shorts. While black trousers or contrast-hued chinos are most appropriate, jeans are acceptable in special circumstances, e.g., the family allows it or whatnot.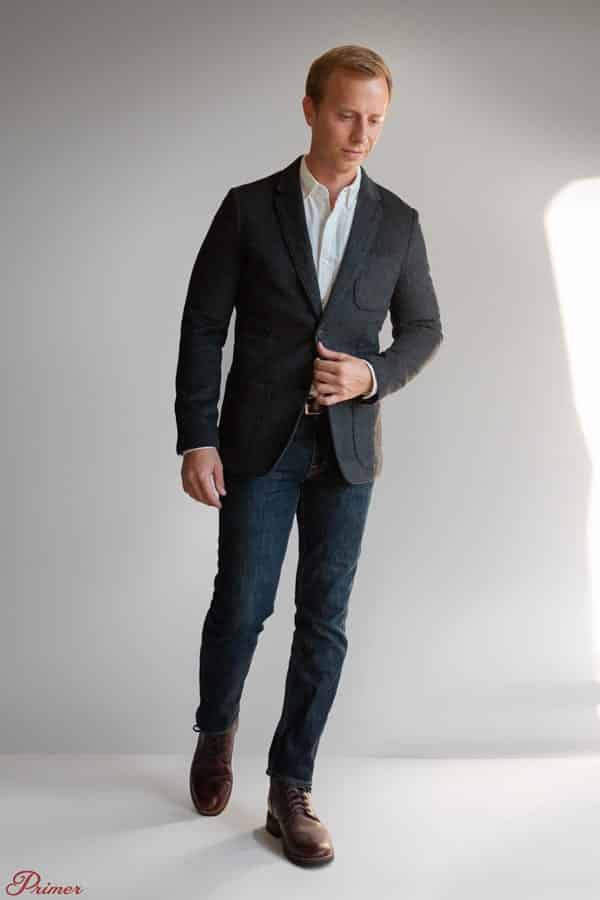 27 – Monochrome Formal Outfit
This guy's two-piece suit is ideal. However, he should have gone for a necktie instead of a bowtie, as regular ties are more appropriate. However,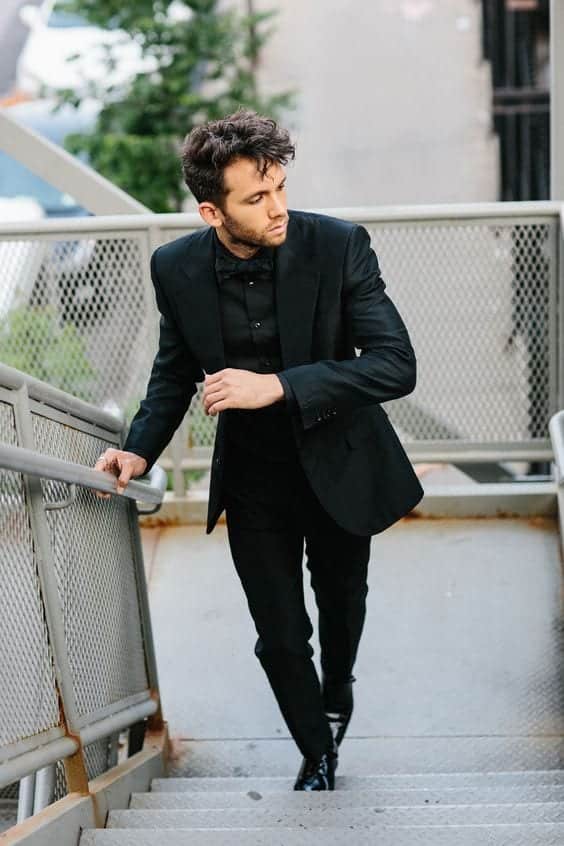 26 – Best Colors to Wear
Your go-to outfit would be a two-piece suit in black or grey. This is probably the most practical and functional option you could ever see in your wardrobe. It's because it's understated and laid back despite the formality.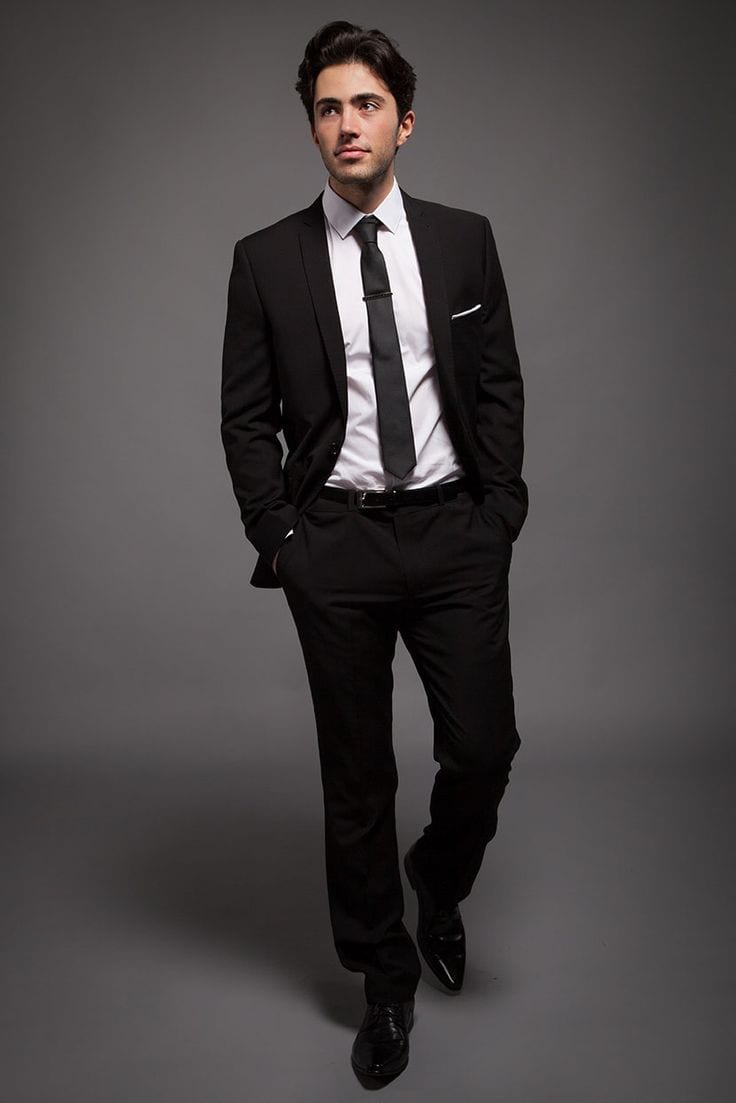 25 – Accessories to Wear 
Wear some accessories, but keep them to a minimum. If unsure, stick with lowkey pieces like a plain white pocket square for your suits or a minimalist wristwatch to complete the suiting up process. Bangles, earrings, and chain necklaces are a big fashion don't for funerals.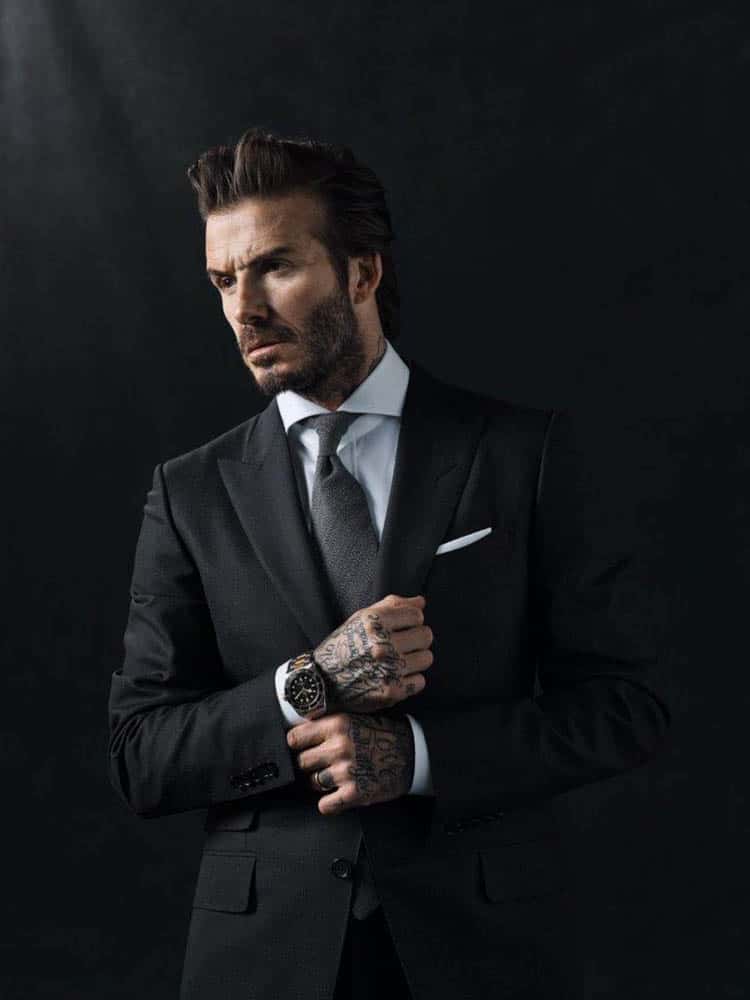 24 – Smart-Casual In Contrast Colors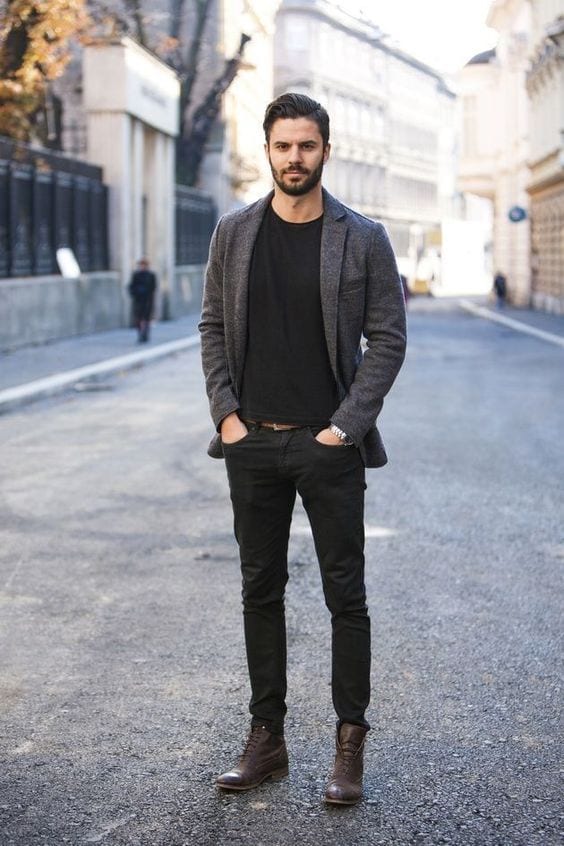 23 – Try a Blazer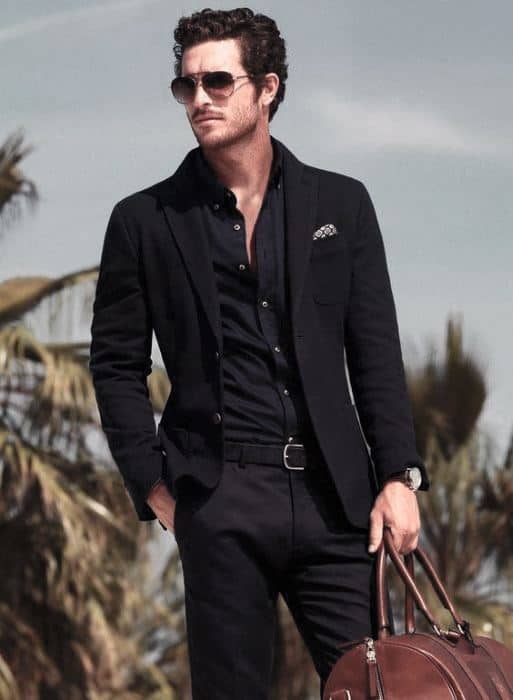 22 – Semi Formal 
If the funeral is at a colder time of the year, some layering work won't hurt you. Substitute a sweater to your usual blazer, then pair it with an overcoat of the same color. Crewneck would be more appropriate than V-neck and opt for minimal branding.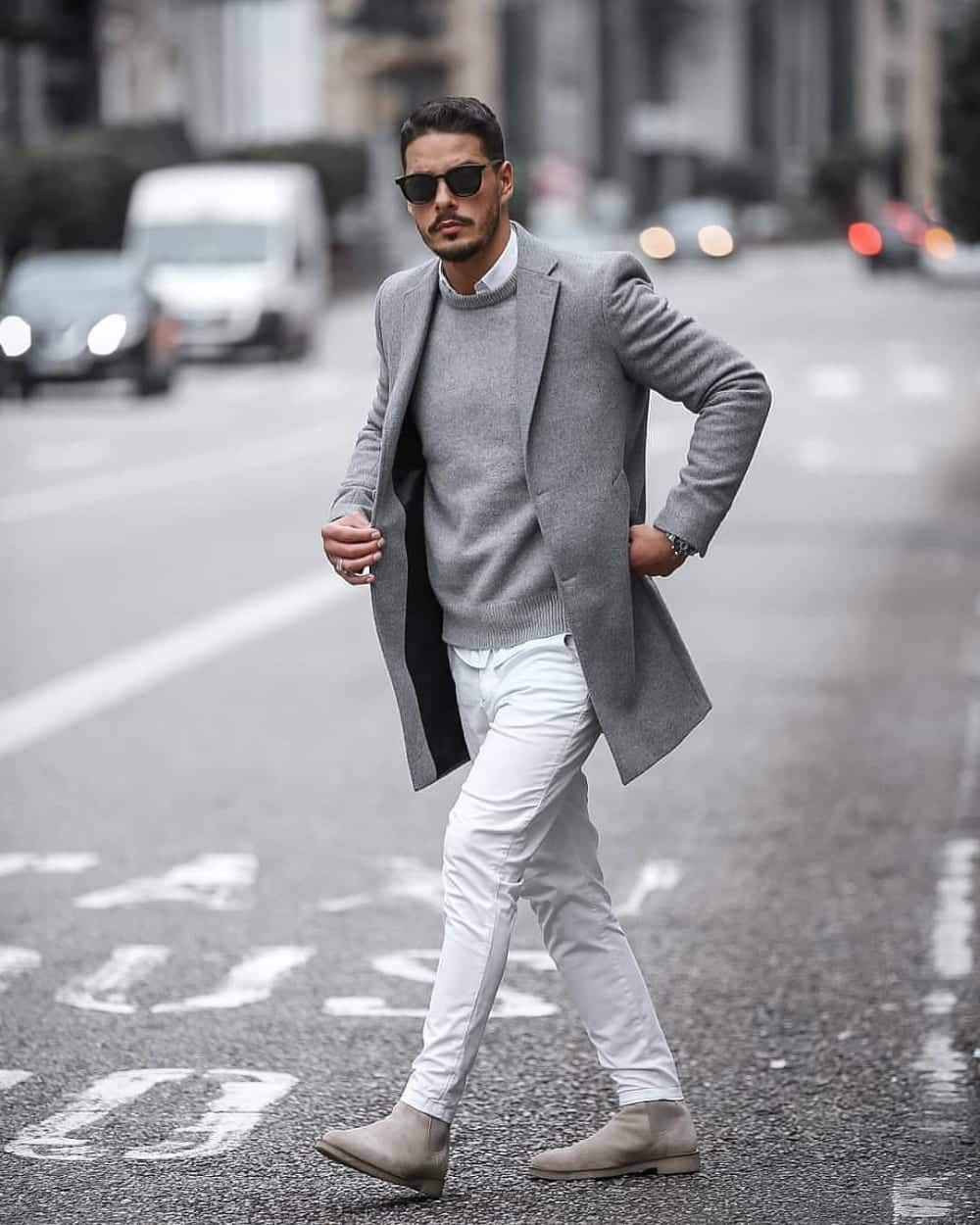 21 – White Button-Down And Grey Wool Trousers
If you don't want to wear a suit, it's more than fine as long as the dress code is not much of a concern to the deceased's family. Your best bet here is a white button-down (or black) worn with a black/grey necktie paired with black or grey trousers. But it's also a good idea to pack your sports jacket with you. Reminder: no open collars; cover your neck even if it gets uncomfortable.dress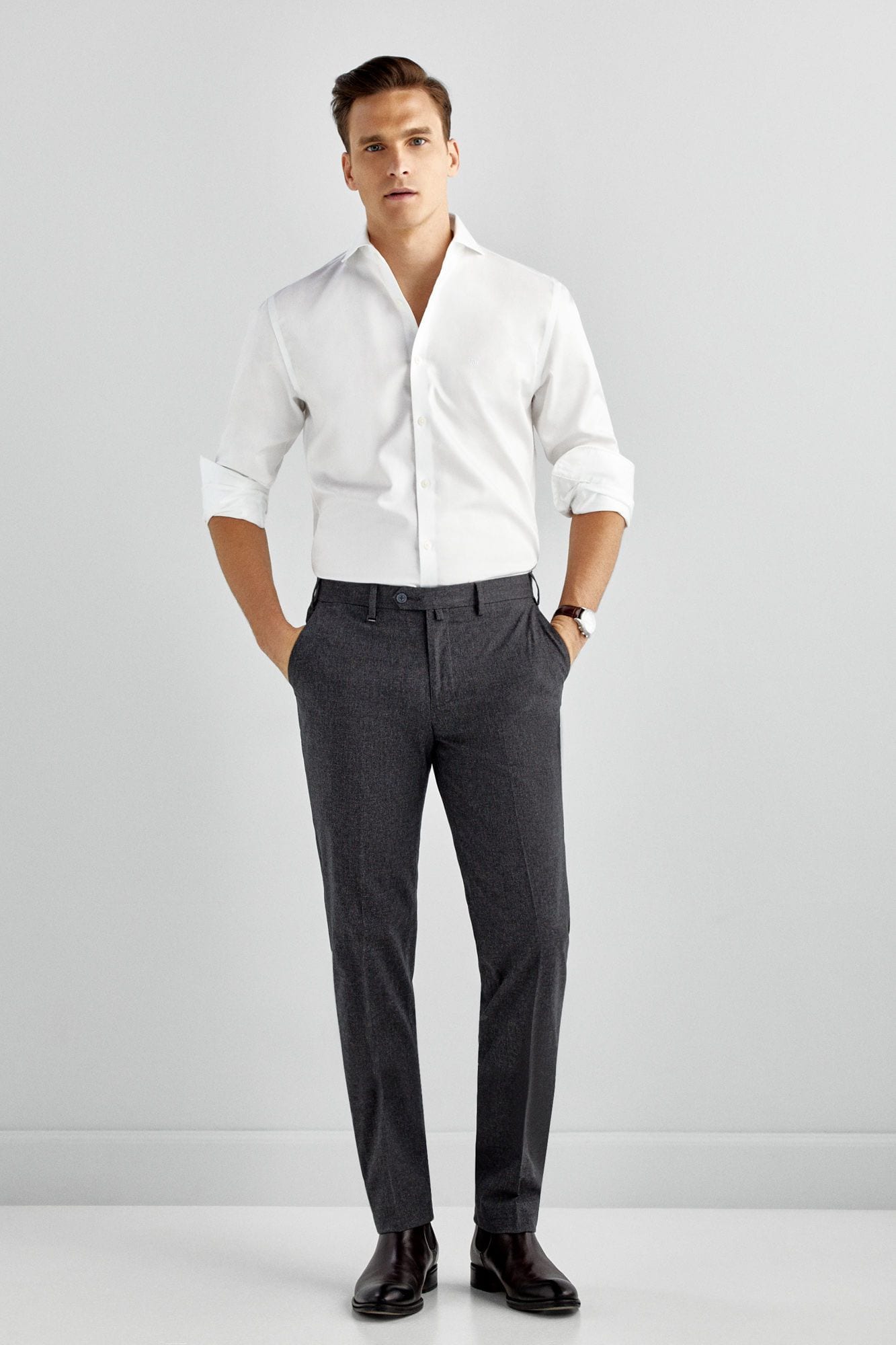 20 – Quintessential Traditional Black Suit
When in doubt, this is the and most appropriate Attire to wear. A traditional black suit is appropriate no matter your age, so rest assured. Simply pair it with a well-fitting white button-down and a slim black tie. Black dress shoes are the preferred footwear of choice with this outfit.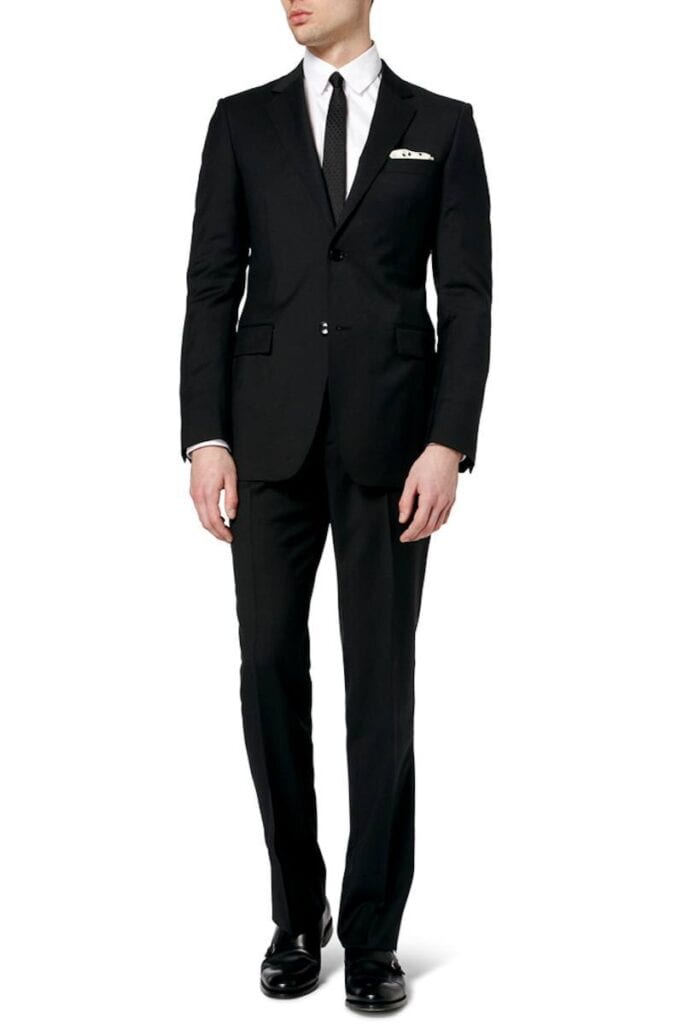 19 – Suits
A grey suit is a perfect alternative to a traditional black suit. The color is muted and suits the tone of the occasion very well. Notice also the light gray shirt and understated tie. Charcoal gray or navy blue are also appropriate alternatives when it comes to the color of your suit.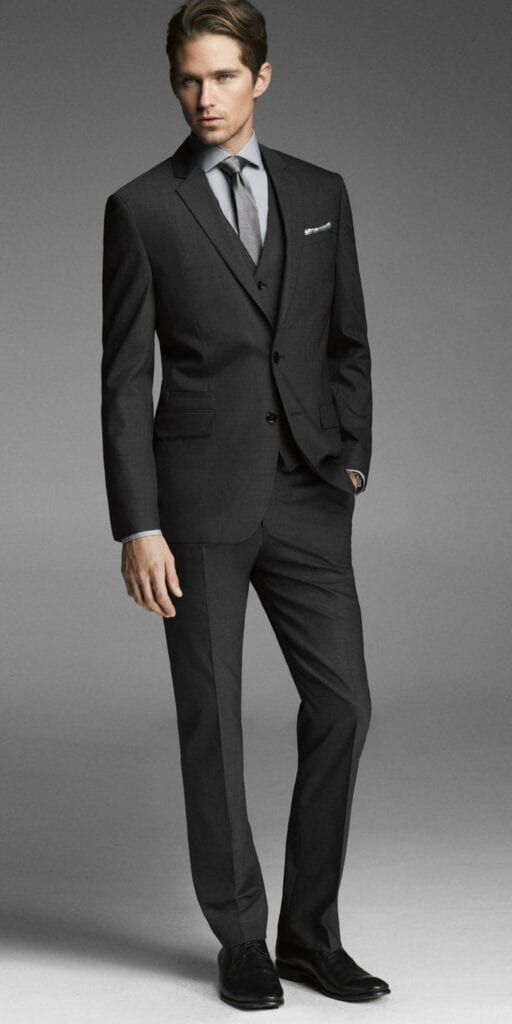 18 – Slim Fitting Suit
While a suit and tie seem like the optimal option, this ensemble can show you a wonderful alternative that only requires maintaining sobriety and modesty to keep within the proper bounds. A slim-fitting suit of black, deep dark green, or navy blue is a wonderful alternative that is both classy and elegant.
With this deep green, a coffee-colored button-down is the shirt of choice. Wear black dress shoes and a matching belt for a stylish but modest look that won't distract from the event.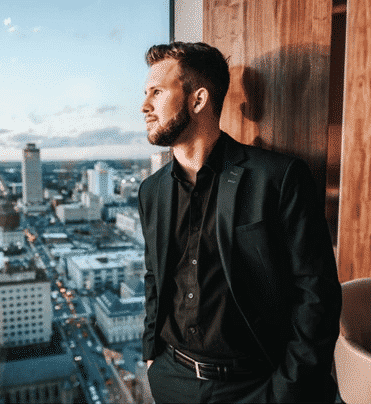 To get this outfit for yourself, check out the outfit details below:
Nordstrom Topman Banbury Slim Fit Suit Trousers
Nordstrom Topman Banbury Slim Fit Suit Jacket
17 – All-Black Attire
For a stylish but conservative outfit, check out this ensemble.
All-black is very appropriate, and this is good for the gentleman who prefers less formal Attire (or at least to go without a tie). Simply pair a black button-down shirt with slacks and a black dress shoes. (Do wear socks and make sure they are black or a similar dark color.)
Top it off with a black suit jacket and accessorize it with a statement watch. Here are some of my favorite all-black outfits that you can take inspiration from.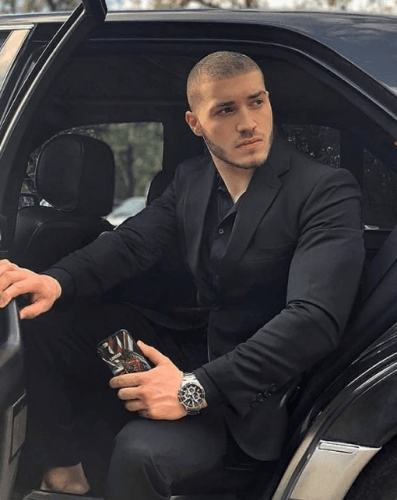 16 – Attire for Cold Weather
We think this is an excellent choice for funeral attire during the colder season. A white button-down shirt is worn with a navy blue tie under a black pullover sweater. Opt for slacks with classic black dress shoes. Last but not least is a very warm, very stylish, but excessively modest coat that ticks all the boxes for appropriateness. Black gloves are the only accessory needed. Add a scarf if it is freezing.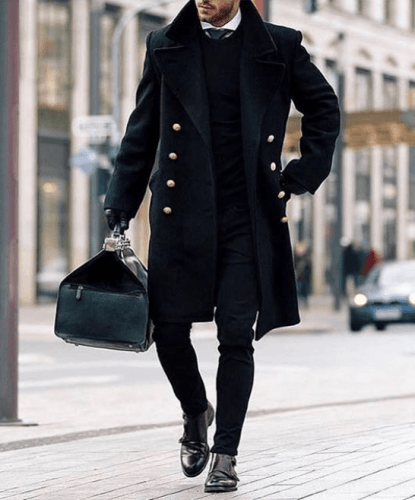 15 – Stylish, Conservative Look
This look might not suit every guy, but for the one who knows he can pull it off, it is a very well-constructed outfit that still keeps within the limits of conservatism and sobriety that a funeral requires.
Start with a collared button-down shirt, preferably white or a very pale blue. Add a navy blue pullover sweater and slacks. This long jacket is plaid but very suitable as it keeps within the darker range of colors. Wear black dress shoes.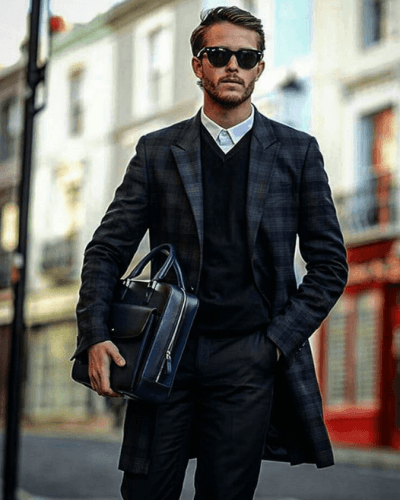 14 – Dress for Fall
If you are interested in less formal Attire, this outfit is a great option. It is best suited for middle-aged men.
Pair a black turtleneck with a coffee-colored jacket, pants (in a pinch, these very dark-wash jeans are a suitable choice), and black boots. Keep accessories to an absolute minimum. This is a good ensemble for cooler weather, like during the fall.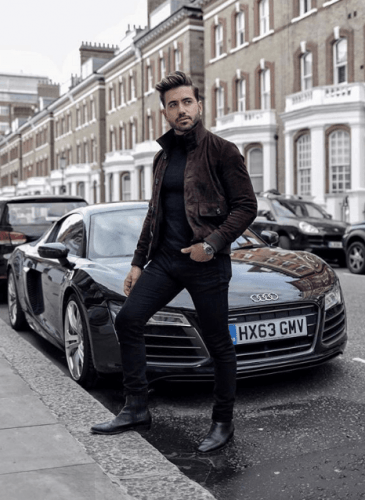 13 – Winter Attire
A less traditional but certainly appropriate option is this black (with varying shades of navy blue) outfit. Perfect for winter or colder climates, pair a black turtleneck with slacks. These boots are black and not overly flashy, so they are acceptable. You can add sunglasses and fingerless gloves for accessories, as well as a scarf if necessary. Here are the Best Outfits To Wear Long coats.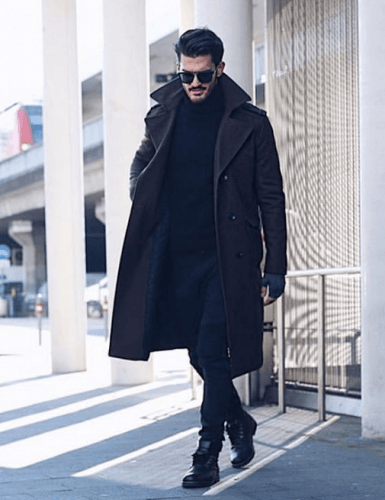 12 – Summer Attire
Attending an outdoor funeral during the summer is always a challenge, especially when dressed formally. The heat will likely be oppressive, and you won't want to showcase any unsightly sweat stains. This is another good reason to stick to darker colors.
You may, in this case, opt to remove your jacket (or simply not bring one at all) and wear a dress shirt with a tie and matching dress pants. You may go without the tie as well if this better suits you.
In this case, opt for a darker button-down shirt.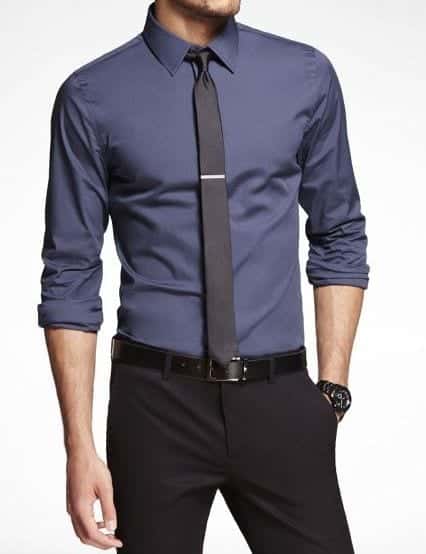 11 – What to Wear to a Memorial Service or "Celebration of Life"
Memorial services and celebrations of life are often held weeks or months after the funeral, and therefore, it is appropriate to opt for less formal Attire.
A simple button-down shirt with a charcoal grey jacket and dark-colored pants is a good choice. Most of the "don'ts" still apply, so avoid graphic tees, tank tops, bold patterns, shorts, etc. Keep the look neat and tidy and wear dress shoes. Modesty is key.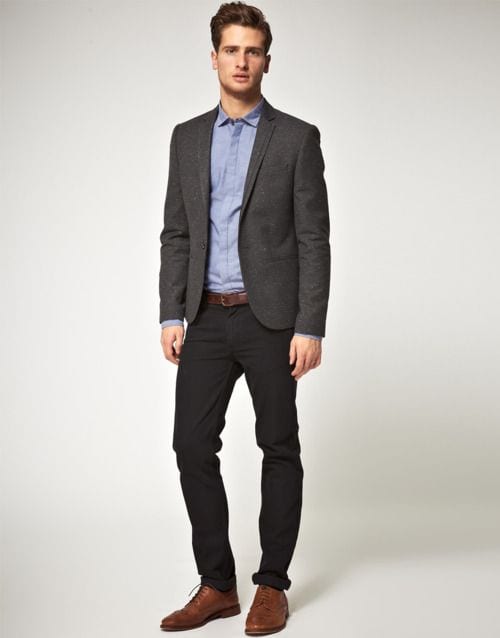 10 – What to Wear If You Don't Like Suits
It is not always necessary to wear a suit. You can wear a sweater or cardigan with a dress shirt, or one with long sleeves and a collar. Keep the color combination dark or, if possible, black. Black slacks or dress pants will work with this Attire. Try to avoid jeans, and remember to keep your tie muted.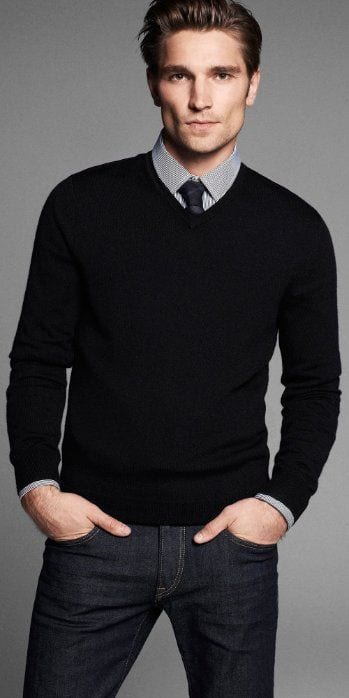 9 – Memorial Service in the Fall
For memorial services in the fall, you can wear a sweater with dress pants and a dress shirt, and as mentioned earlier, keep the colors muted and try to avoid prints that are very flashy or excessive. Add a jacket or coat if the weather calls for it.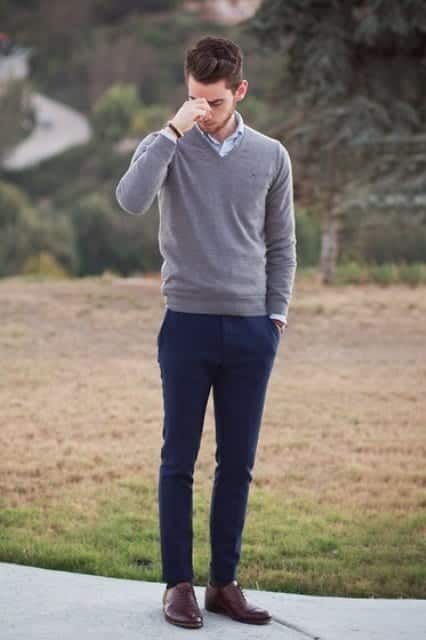 8 – Alternative to the Classic Button-Down
A great alternative to the classic button-down-and-tie look is an outfit like you see here. This is an excellent option for a younger guy. Keep it modest with a high-necked shirt, appropriately muted by pairing a dark navy blue suit with a black shirt. Wear dress shoes.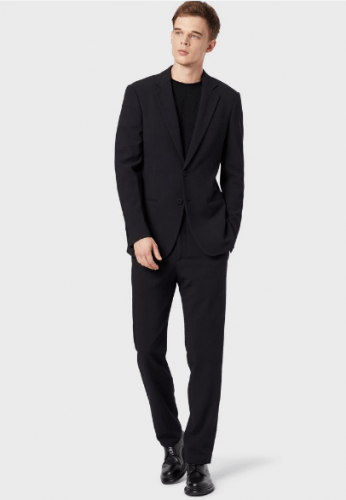 7 – For Mature Men
This suit features extra detailing and is paired with a slightly unconventional shoe that is still conservative. This look is great for middle-aged to mature men.

6 – Hugh Jackman Inspired
This is a modern take on traditional attire but still appropriate as it is not flashy or immodest. Add a tie for extra formality points and a dark coat if the weather calls for it.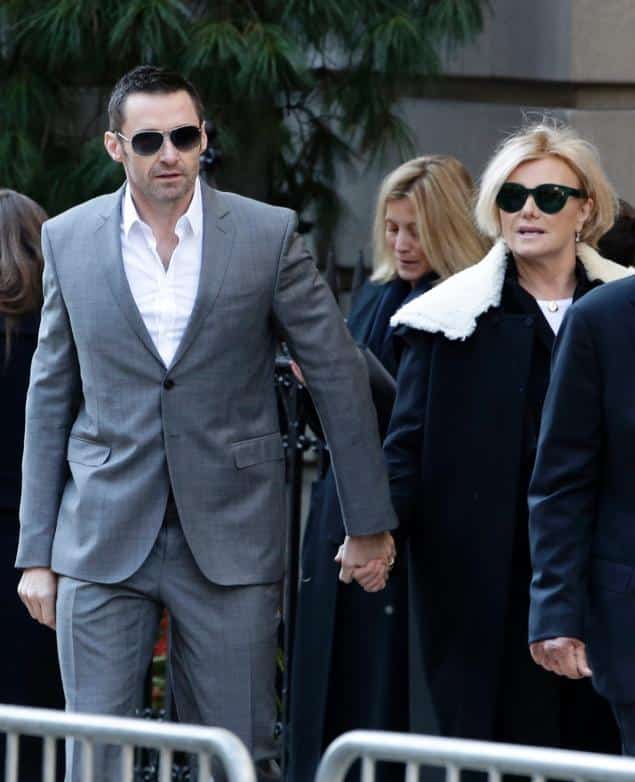 5 – Simple Yet Classy Attire
For the old-fashioned gentleman, you might consider this option.
A hat is always a classic piece, and when paired with this conservative suit, it makes for a very decent outfit. Good to wear in spring. Also, have a look at these 30 Best Charcoal Grey Suits with Black Shoes.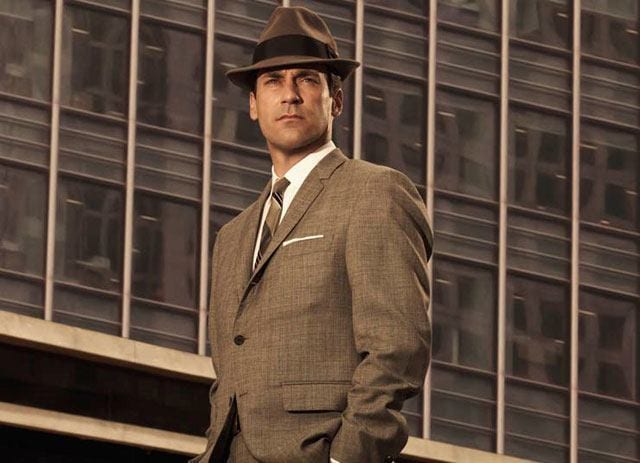 4 – Unconventional Suit
A patterned suit in darker shades is acceptable. Avoid flashy ties, and be sure you pair this outfit with appropriate dress shoes. Keep your accessories to a minimum; a watch is always a good and worthy piece.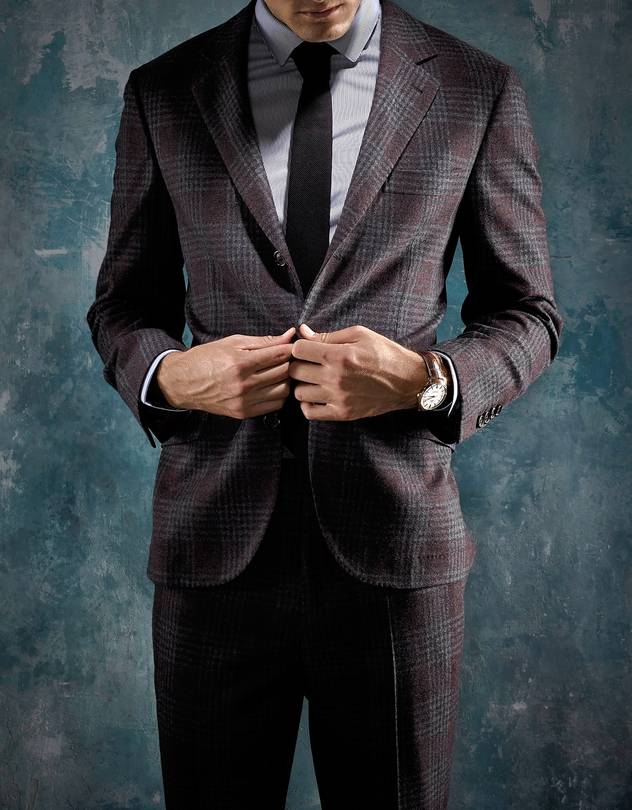 3 – Special Dress Code
As exemplified in this photo, this particular funeral clearly required a specific dress code, which meant long jackets for the gentlemen. Again, be sure to ascertain any special codes of the dress you need to adhere to.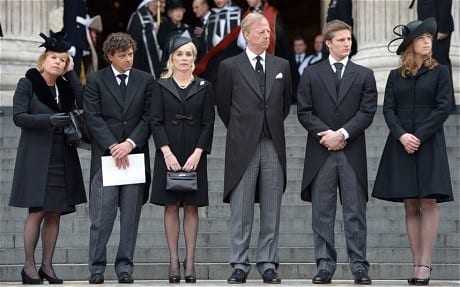 2 – Shirts & Ties
Every gentleman should own a classic black suit. The benefit of a black suit versus a tuxedo is that it can be worn not only to black-tie weddings and cocktail parties but to sober gatherings, too. At a funeral, go with a white shirt and black tie. Save colors, patterns, and flashy accessories for a more appropriate occasion.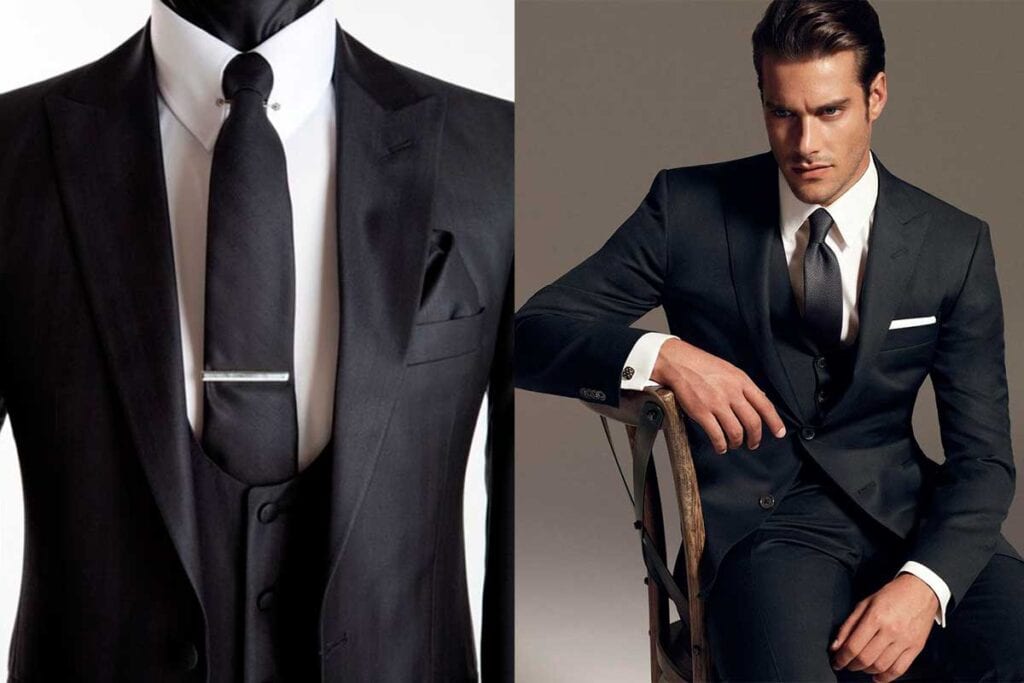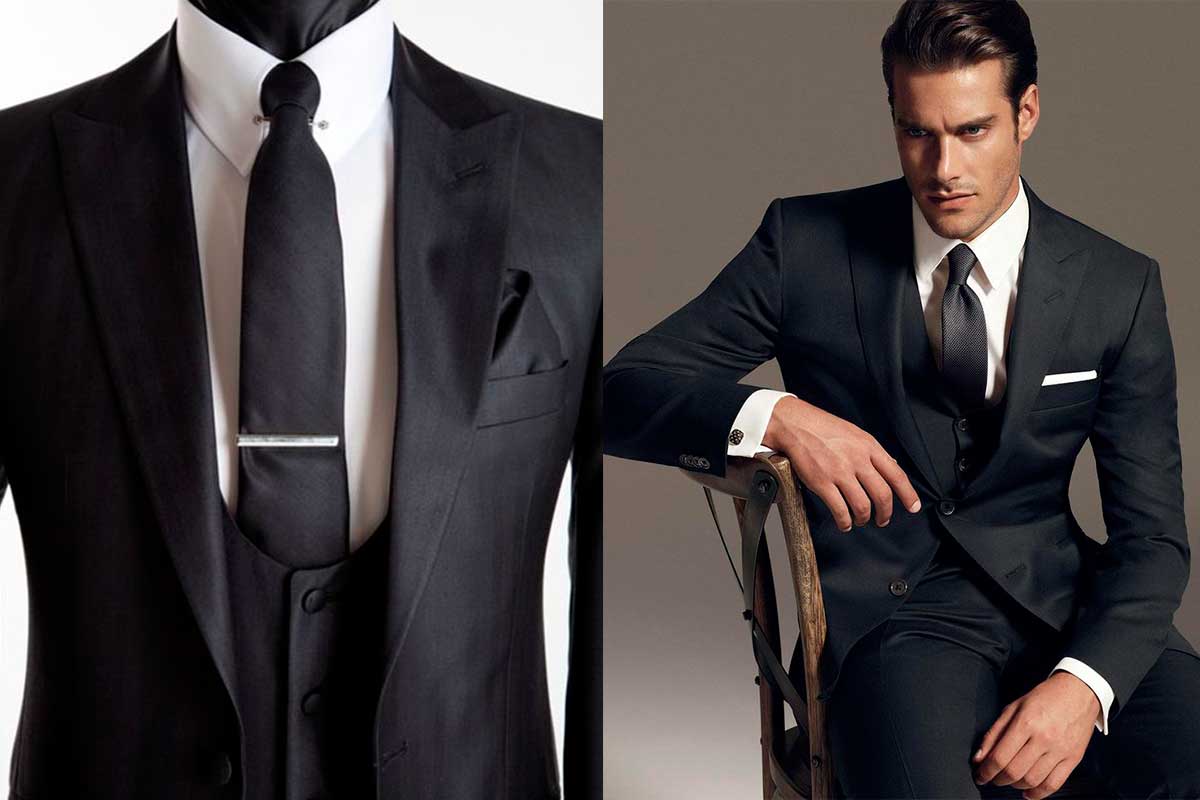 1 – Non-Traditional Semi-Formal Attire
For our last outfit example, we have decided to show you a less traditional ensemble that easily retains a sense of propriety whilst being only semi-formal.
The hat is optional, but it does add an element that ties in perfectly with the rest of the outfit. Simply pull on a deep black sweater (cashmere would make a great choice) and pair it with dark-colored slacks or trousers. For footwear, you have some very standard dress shoes. Accessorize with a watch.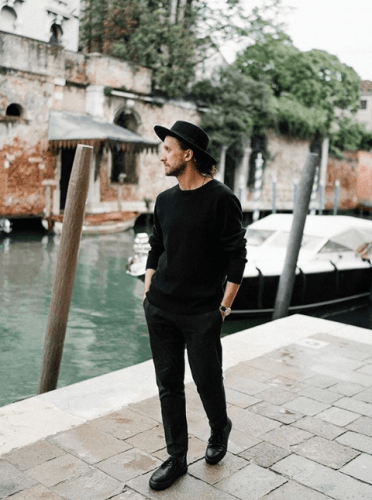 And there you have it. We hope this article helped you in your quest to find a perfectly suitable ensemble. While funerals are hardly a cause for celebration, at the very least, we hope this post took some of the guesswork and stress out of the event for you.
Always aim to be modest and humble when paying your respects to the deceased and their family and friends. While an expensive and well-tailored suit will say a lot about itself, your attitude will matter most.
And in case you have none of the outfits listed above, that's okay. But if it's possible, you can either borrow, rent, or get one from thrift shops if you can't afford to buy new garments. Plus, the family will likely understand it, so don't let the lack of a well-tailored suit keep you from going. 
Frequently Asked Questions
 Where To Buy Funeral Outfits?
Just like with any outfit, you can get them either by package or by separate pieces. Other than physical stores, you can also get them online. Stores like Mr. Porter and Nordstrom offer some items on sale. Hurry while supplies last. Check my picks:
Q. How does a funeral differ from wake and viewing?
A. There's really not much of a difference between the three. It's just they vary in degree of formality. However, a memorial service can be held without the presence of the decedent's body – probably because it was cremated or something. That said, you will likely wear a more formal outfit at a funeral than you will in a wake or viewing. Regardless, being in a classic grey or black suit won't be a problem as it's the safest option you can think of for such occasions.
Q. What shoes should I wear?
A. You don't have many options in footwear here. So to be safe than sorry, I would highly suggest you get a pair of Oxfords. And please, clean them to make sure there's no dirt or dust on them – that would be a big turn-off. Avoid brogues and sneakers if you can.
Q. Why do people wear black at funerals?
A. The story behind people wearing black to funerals dates back to 1861 when Queen Victoria's husband, Prince Albert, died. Black represents many things, and grief is one of them.