Men Long Coat Styles. Styling your outfits in winter can be fun as well as tricky because you have to deal with many pieces. As of a dilemma, it is for women, it may be the same for men. Winter clothing is all about layering the right way and in the right style without causing a fashion disaster.
One may think men do not have many options to choose from, but that is not true. The ultimate proof of that is the new and in trend long coat style that never goes out of fashion.
How to Wear Long Coats
The best part about these coats is that they can be worn both casually and formally and can be pulled off very easily. If you are clueless about when and how to wear them, do not worry! We have rounded up for you a collection of 30 best outfits to wear with the long down coat along with some really helpful tips and tricks.
Let's start with the basics of long coats for you guys.
Wool is the best fabric for coats if you are buying it for winter and cotton fabric is preferred for the fall and spring season.
The ideal length of a long coat starts from 37 inches and ends on 45 inches.
Make sure the sleeves of your coat covers well your shirt's cuff.
Don't go a baggy overcoat, keep it in slim fitting for a classy touch.
Don't be afraid of styling your overcoat with the help of casual wear like hoodies and ripped jeans.
↓ 30 – Types Of Long Coats
If you are a coat lover then you'll definitely want to buy these different types of overcoats. Choose any of these and style them in whatever way you like from our collection.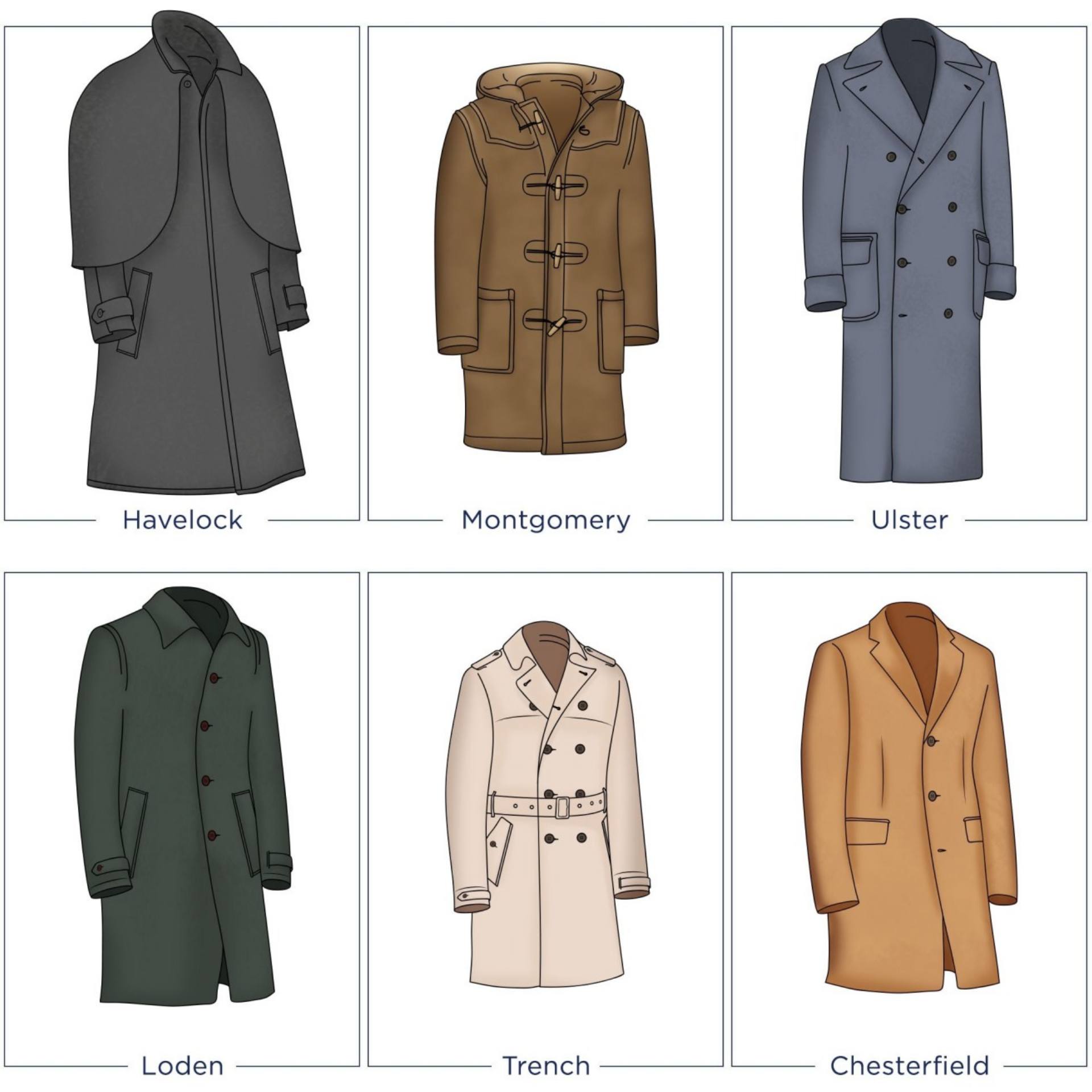 ↓ 29 – Long Coat For Plus Size Men
Long coats are ideal for plus size men of if you are stout. They help you create a slimming illusion. Make sure you don't opt for baggy coats because they will make you look like a sack. Go for a well-fitted one to look sophisticated. You can comfortably wear them over straight office pants and collared shirts.
↓ 28 – For Men In Early '40s And Above
Hello handsome men. Do you feel old enough already? Are you done with styling and dressing up already? Well, this isn't a good idea! Get up and go shopping, buy yourself a trendy long coat with a soft fur collar, and wear it with a matching black shirt and shoes. And oh yeah add on gloves and sunglasses. Take care of yourself and stay classy.
↓ 27 – With A hoodie
Winters and hoods have a profound connection that we all know. But you might feel cold in just a hoodie when it's freezing outside. How about a gorgeous full-sized checkered coat over a hoodie and jeans? Ditch your beanie and wear a pee cap.
↓ 26 – With Striped Pant
Styling isn't just for women. We mean it. Stop hiding your striped and printed pants. It's finally time to stop feeling weird while trying modish fashion. Put on your striped pants and a sweatshirt and throw your camel color coat over your shoulders. Wear your white shoes, go out and roam around. Enjoy your day.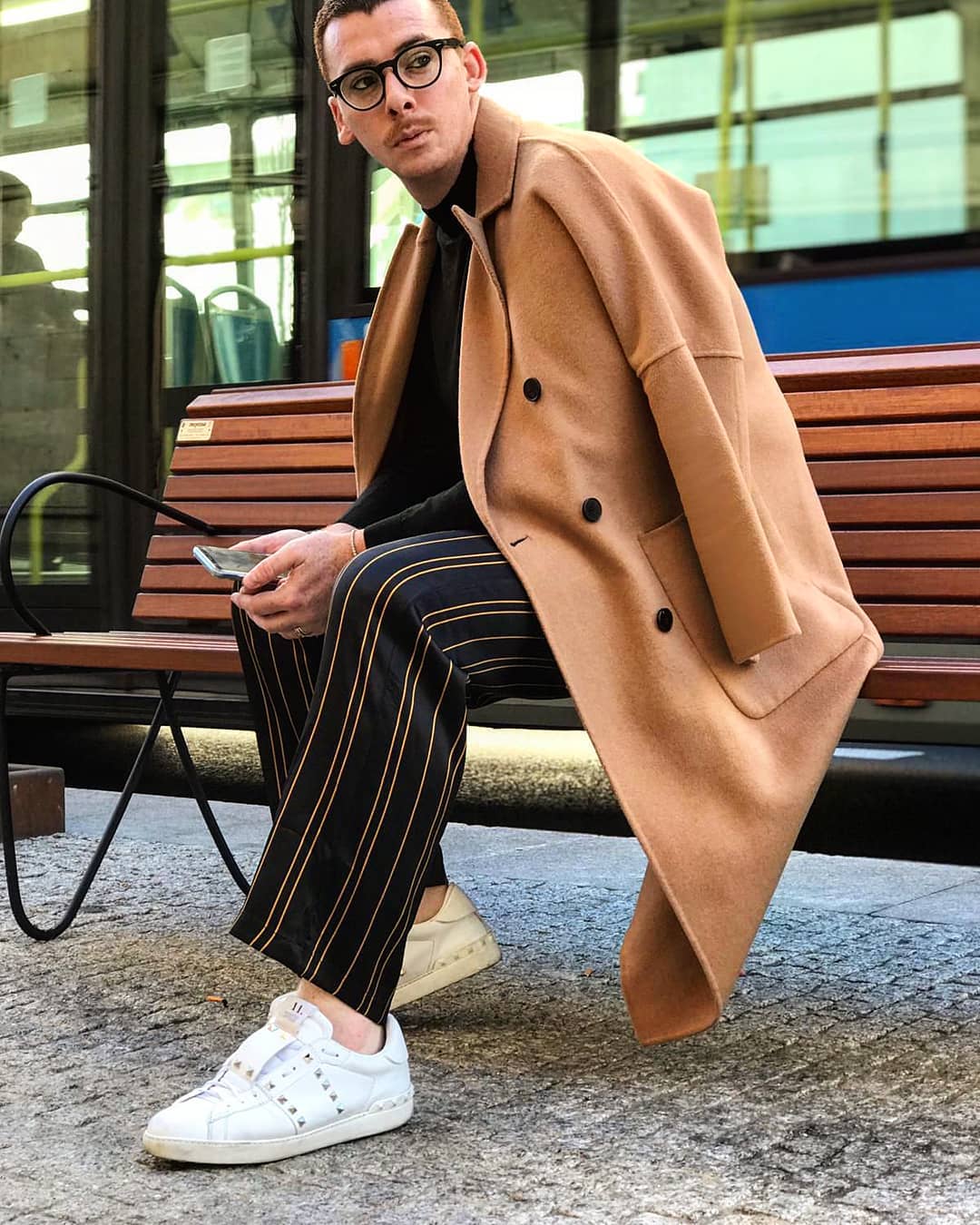 Via
↓ 25 – Office Style Long Coat
Going to the office can be pretty laborious as you have to get out of your comfort zone and change your warm sweatshirts and pants. If you want to keep yourself warm enough and stay cozy as well, then try a long formal coat over your office dress.
↓ 24 – With Ripped Jeans For A Casual Look
Ripped denim jeans are assuredly considered the most ideal and perfect for creating a casual yet trendy look. Pair it with a simple t-shirt, get your favorite coat on and you are cleared to go whether you are going to run errands or randomly hang out with your friends.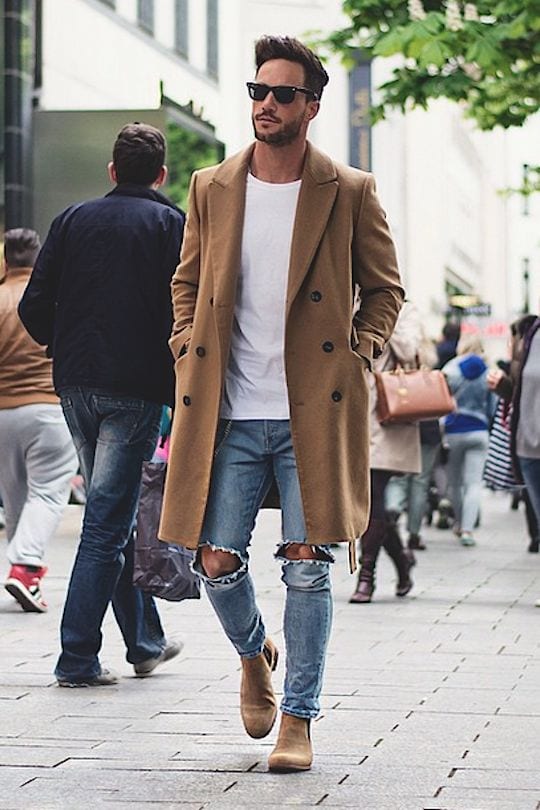 ↓ 23  – With Tucked In Turtle neck Shirt
Wondering what to do with your old high neck sweater that is lying around? You can now turn it into a classy outfit by merely pairing it with a long trendy coat and pull it off pleasantly. Another approach is to style it up a little formally by layering it with the help of one short coat and one long.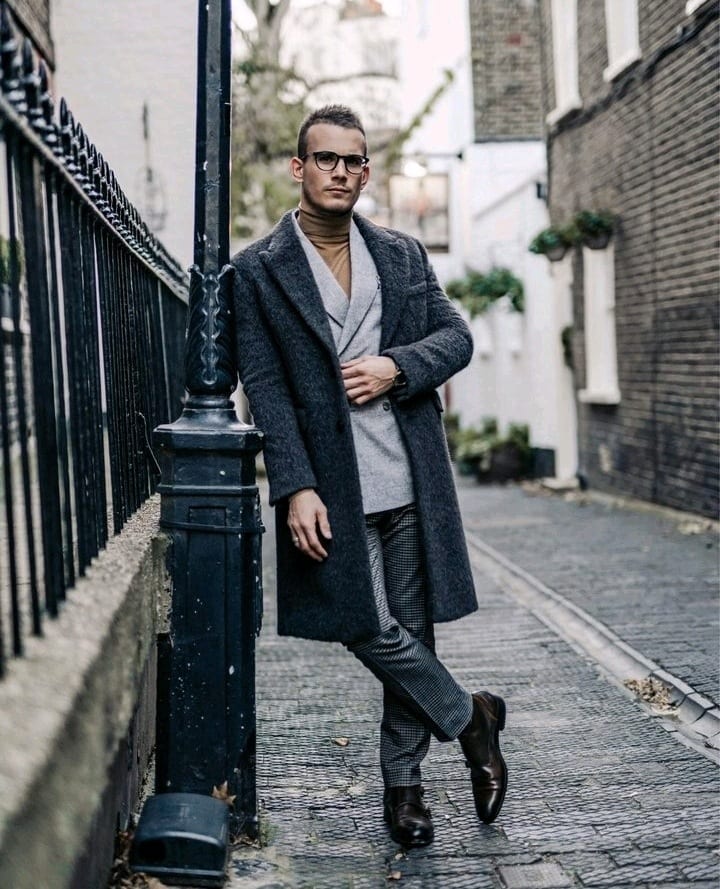 Buy the complete look in 1000£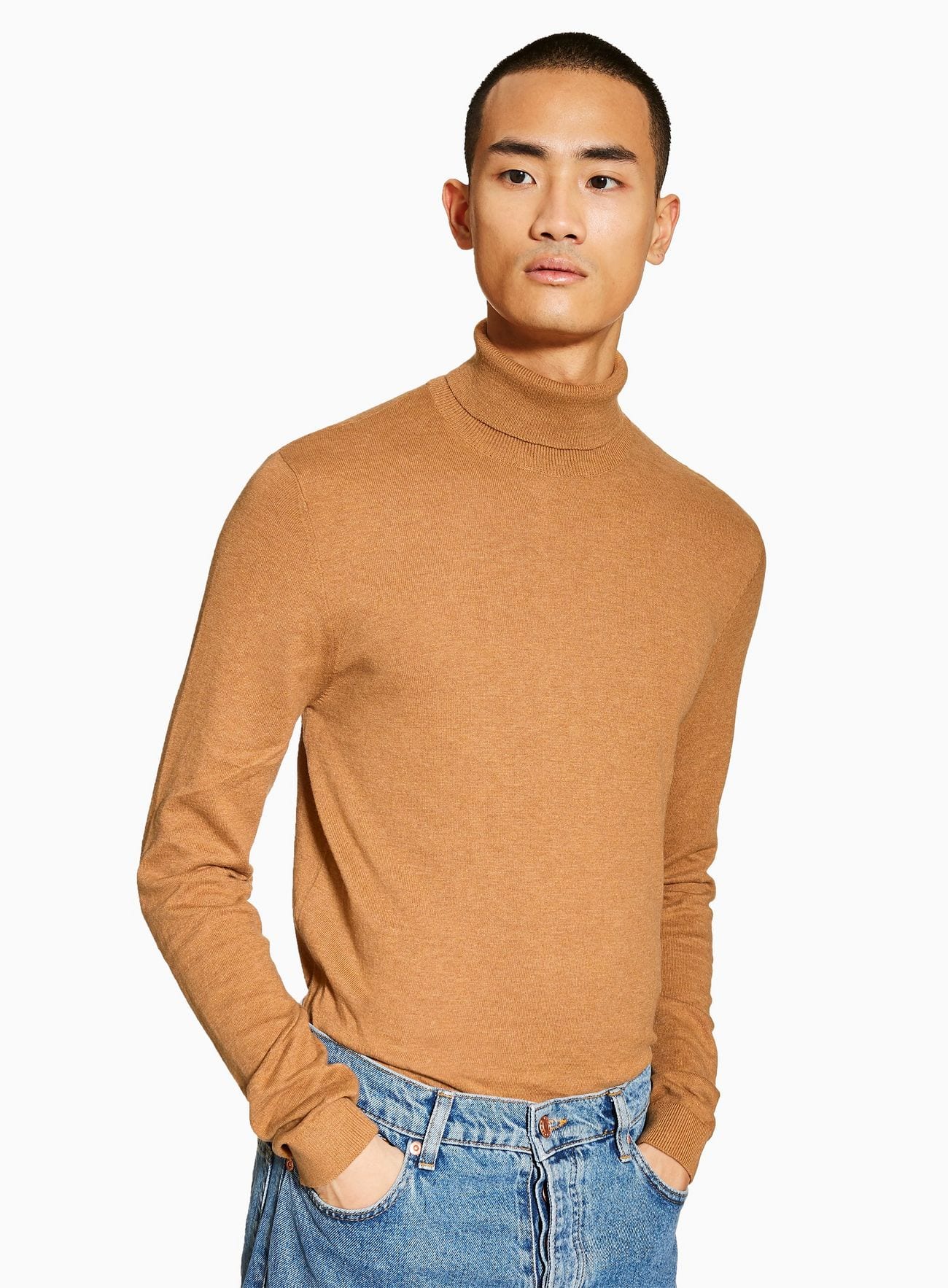 Toffee Marl Essential Roll Neck Jumper Was £25.00 Now £15.00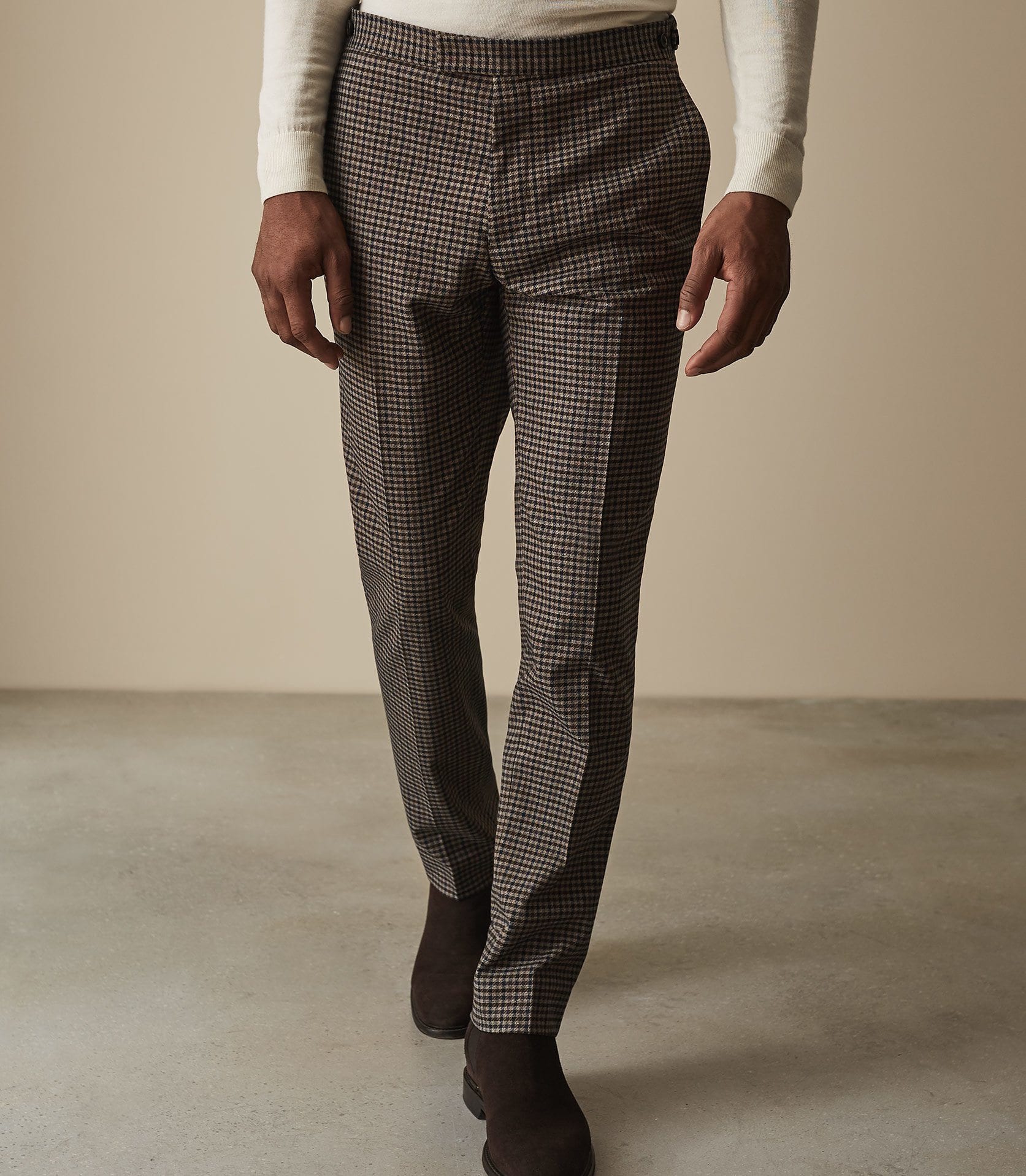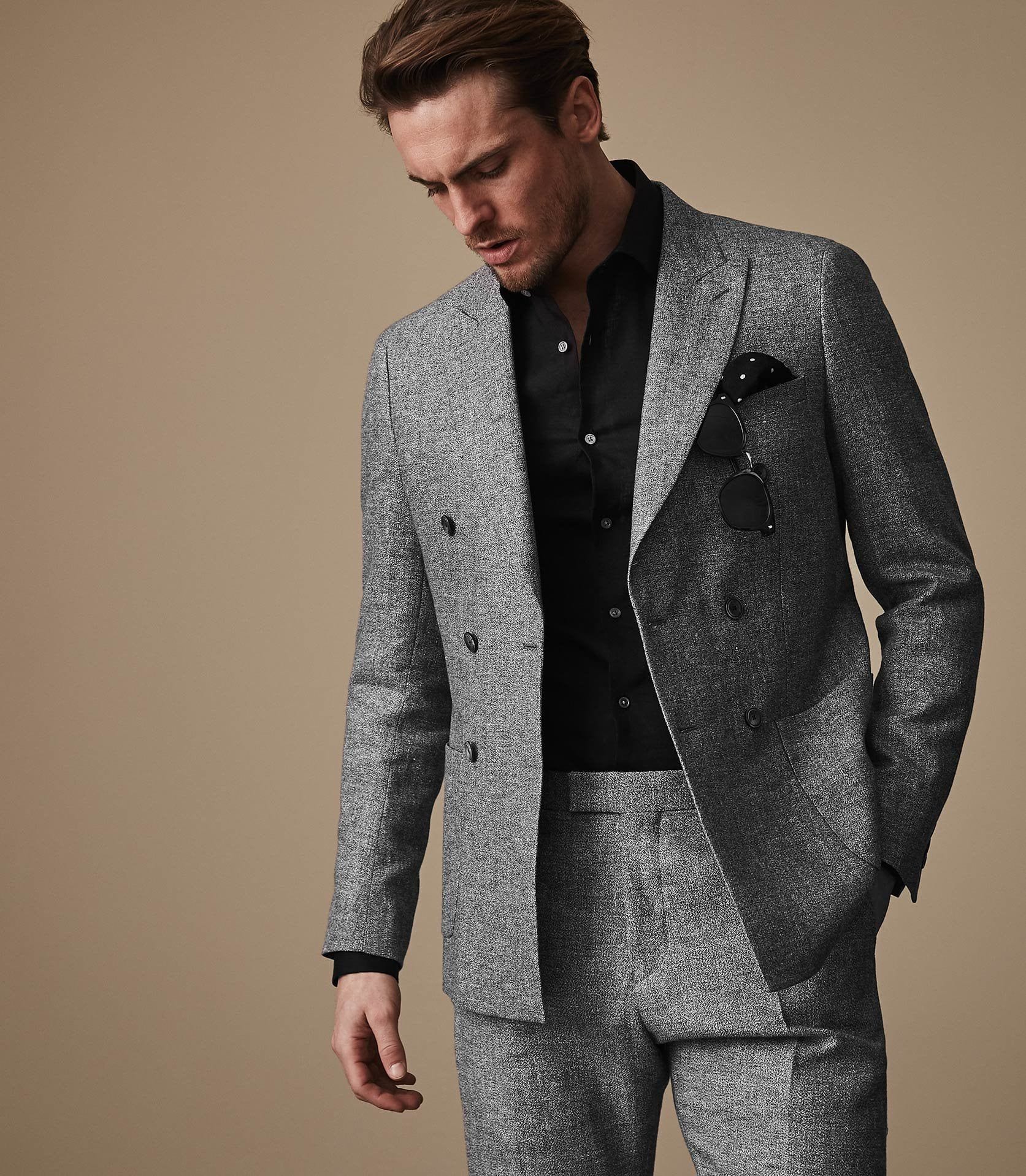 TRIBE B DOUBLE BREASTED LINEN BLAZER GREY £275 £165
LEICESTER DOUBLE MONK STRAP CAP TOE SHOES DARK BROWN £185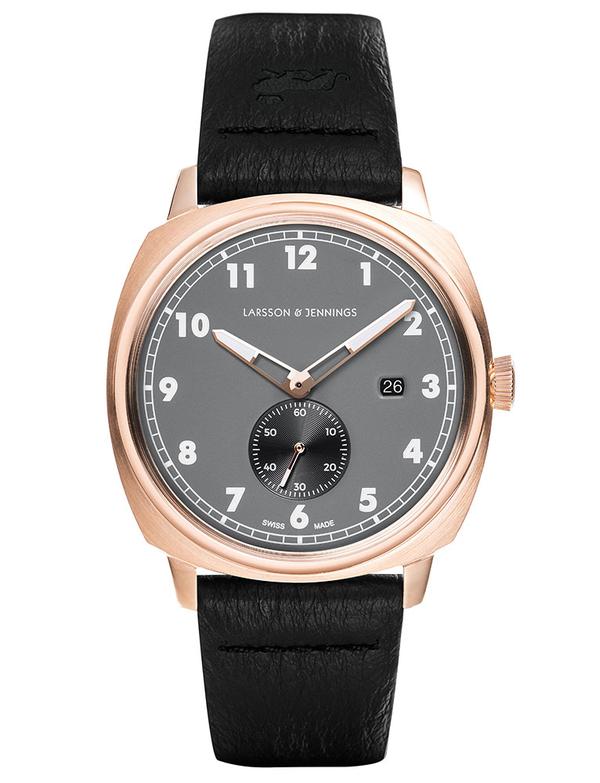 MERIDIAN LEATHER 38MM ROSE GOLD CHARCOAL £145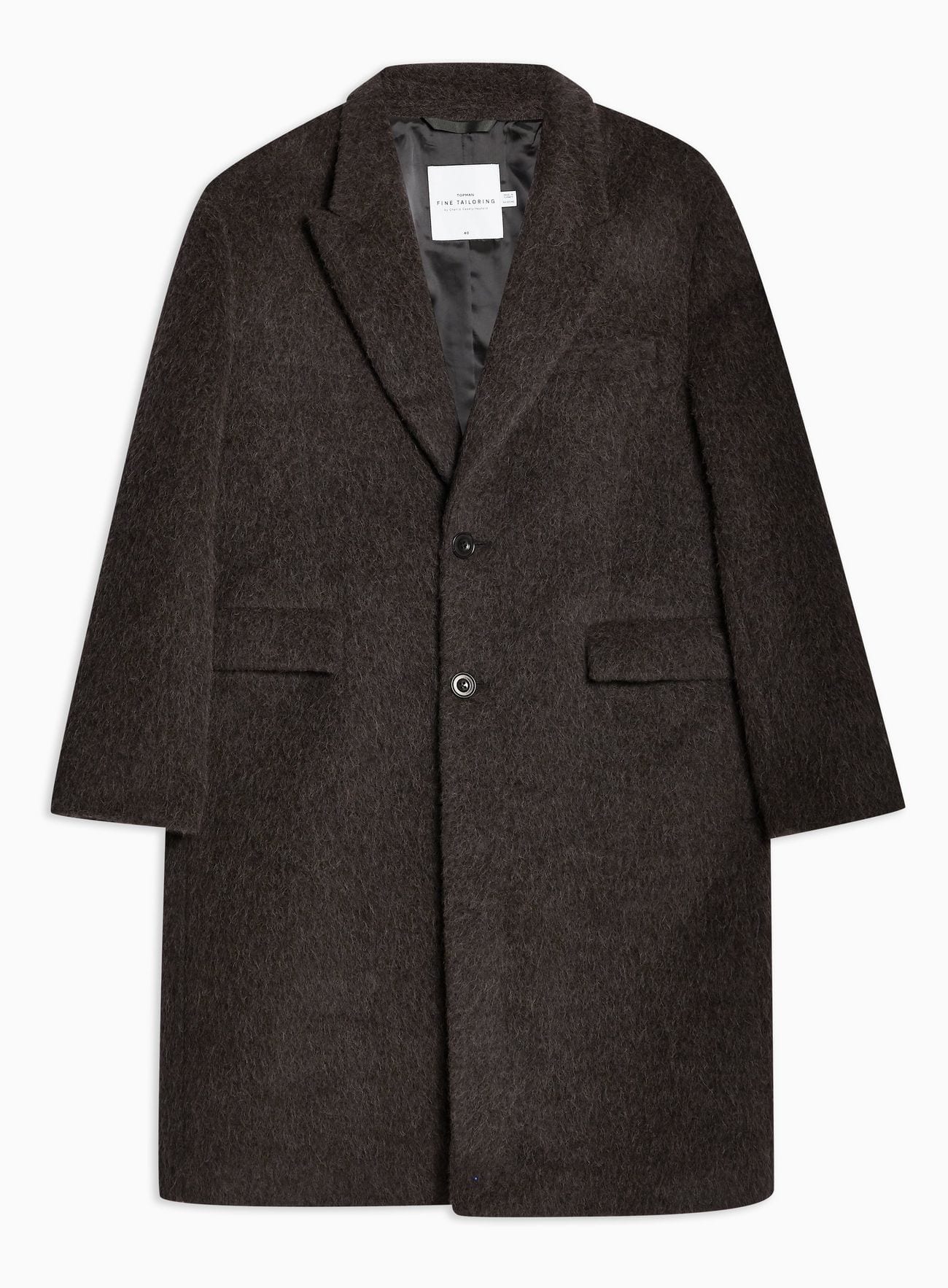 CHARLIE CASELY-HAYFORD X TOPMAN Charcoal Coat With Wool Was £200.00 Now £70.00
↓ 22 – With Denim Jacket
How many of you never leave your denim jackets alone? Denim is a stapled piece in everyone's wardrobe. Guys, being cool is too mainstream in today's world. Get classy this time. Wear your denim jacket over a simple white tee along with black fitted pants and leather boots. And put on your long coat over your shoulder with diligence as well as elegance. Don't blame us if people stare at you where ever you go.
↓ 21 – Patterned Long Coat To Look Exclusive
For a unique and different look, go for jackets with different colors, prints, and patterns such as this black and white collared coat. Pair it with a one-toned shirt to balance out the look.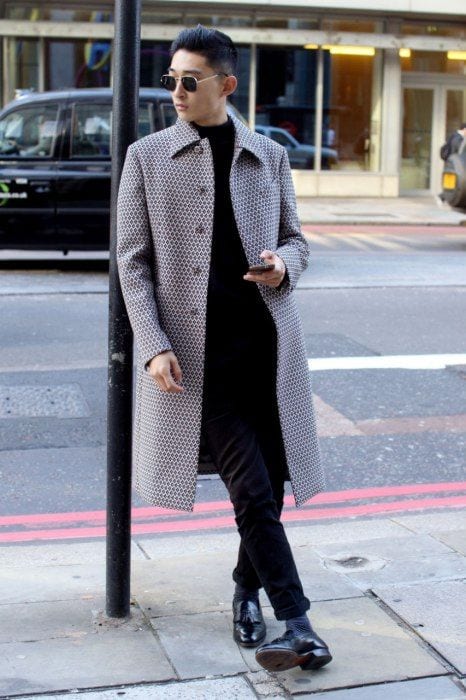 ↓ 20 – Add A Muffler For Stylish Look
Look at how magically one scarf can transform your entire look and appearance! Wear your favorite coat with a casual sweater and muffler to add extra style to your outfit.
↓ 19 – Double Breasted Style For Trendy Look
A new and fashionable modification of these long classic coats is the double-breasted coat. It is exquisite for adding a modern look to your outfit if you are going for a meeting or formal event, and it can also be worn for casual parties.
↓ 18 – Slim Collared Long Coat For Men
These slim standing collared long overcoats are in trend this season. You can wear them for semi-formal events for a novel look, and we guarantee that you will have all the spotlight on you!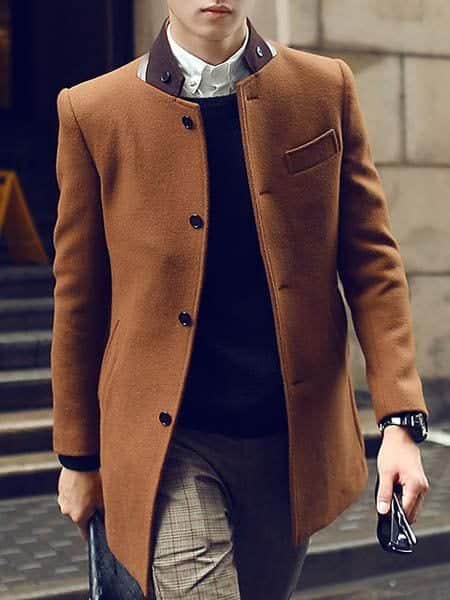 Buy Eric dress long slim collared coat 36$
↓ 17 – Wool Lined Coat
Try not to stick to the same looks, go for different fabrics and materials for a creative outfit. Such as this long wool-lined black leather coat worn over an asymmetrical blazer. Doesn't it look fresh and modern?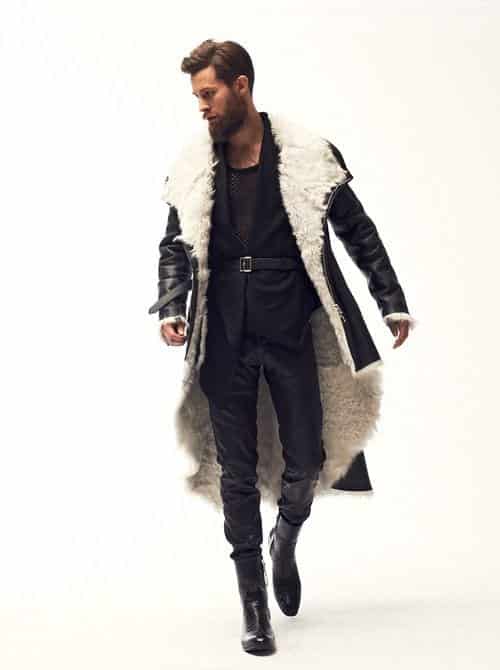 via
↓ 16 – With Cool Beanie Cap For Men
 Beanies look cute on men, and you should pair it with one of your long coats this winter with a checkered shirt. You can also wear bold framed glasses to give yourself a chic nerdy look.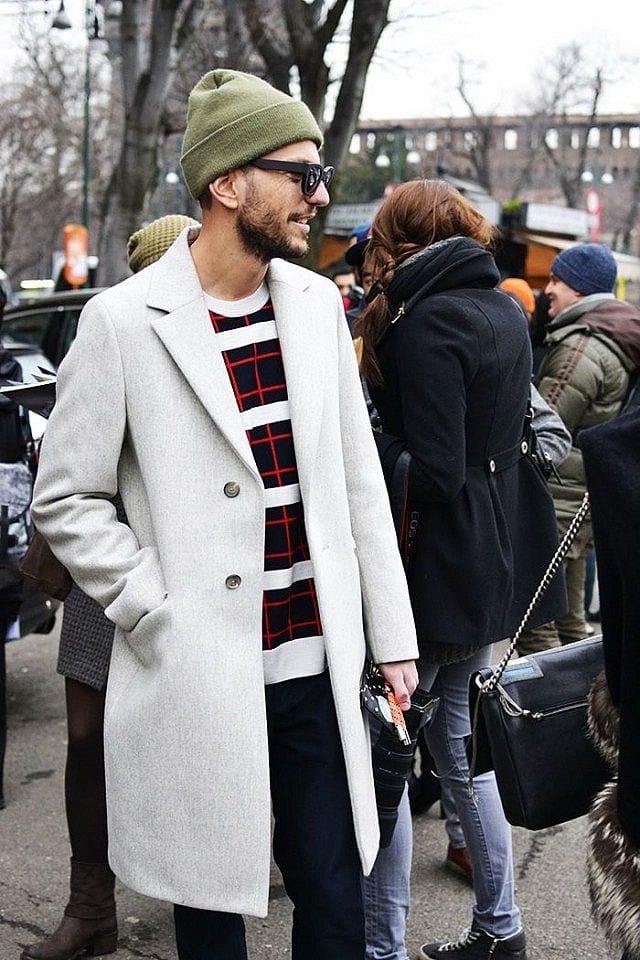 ↓ 15 – Over A Suit For Sophisticated Look
When going to office, meetings, or formal social gatherings, you can wear a suit, tie, and complete your look by adding a sophisticated coat to your attire for a classy and formal look.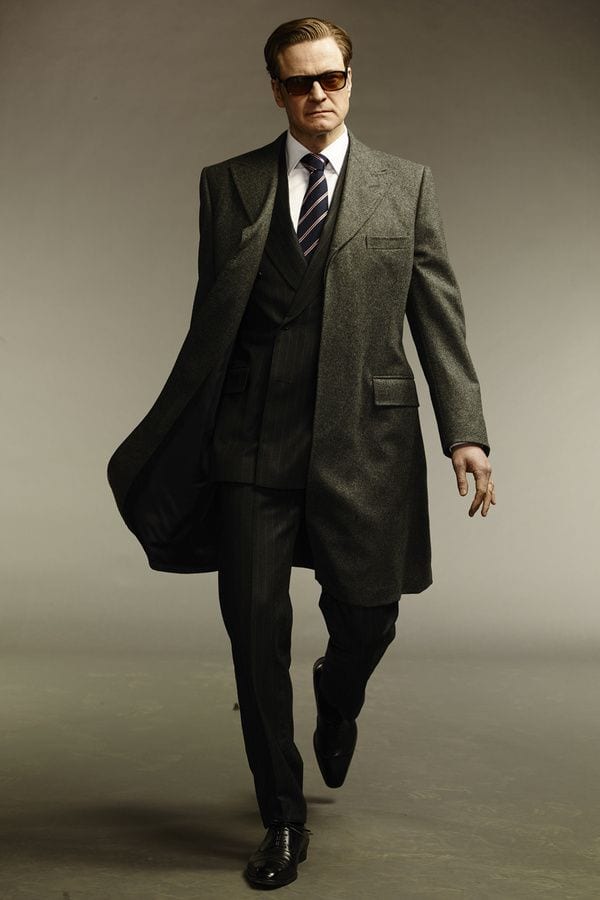 ↓ 14 – Dress Like A Boss
How classy are you on a scale of 1-10? Ah, no, you aren't a 10/10 until and unless you are dressed like this. Buy yourself the same outfit as shown in the picture and make the office colleagues and employees go crazy.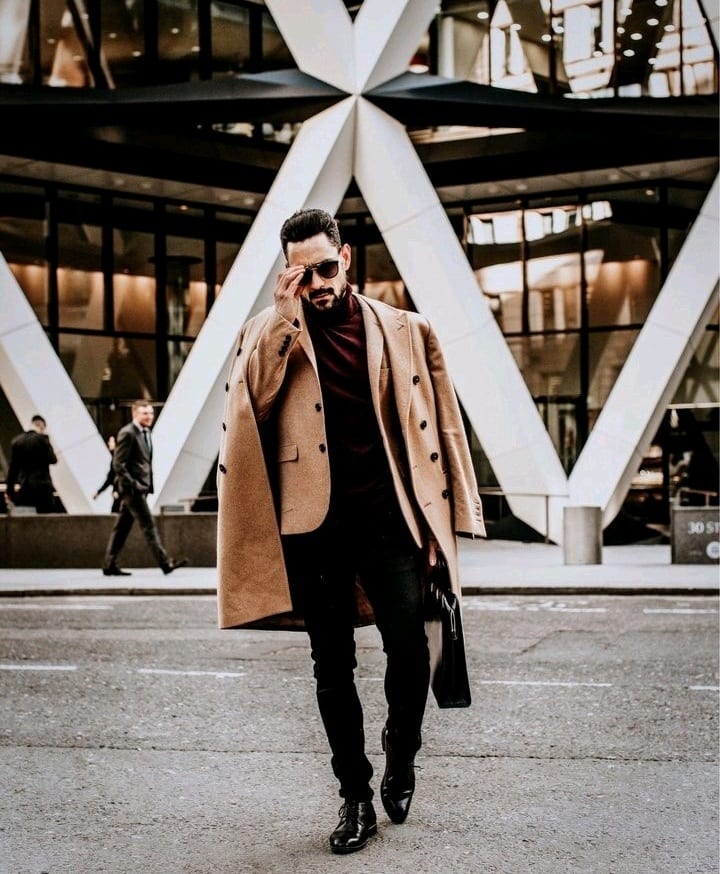 Shop the complete look in under 500$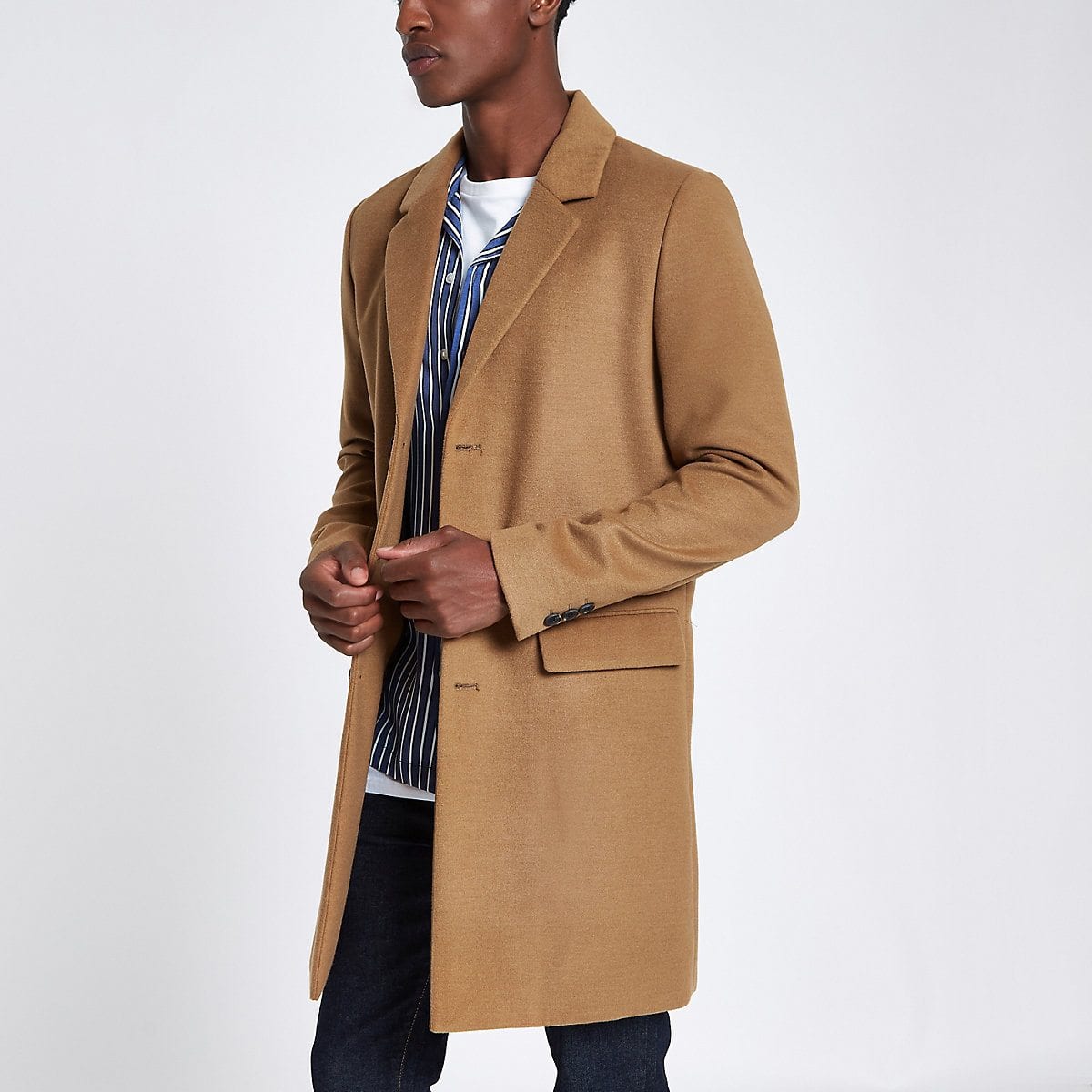 Camel smart overcoat Was £80.00 Now £40.00

ASOS DESIGN super skinny jeans in black £25.00

Tyler' Leather Laptop Briefcase BOCONI PricePKR 37360.99

ASOS Brogue Shoes in Black Leather With Natural Sole £28.00£40.00

H.F.S tortoiseshell polarised sunglasses £240.00
↓ 13 – Celebrity Style
You can't deny the fact that David Beckham has a wonderful fashion sense. How hot does he look in this utterly black attire? All it takes is to pair a black shirt, pant, and long coat and you have a new classy outfit right there!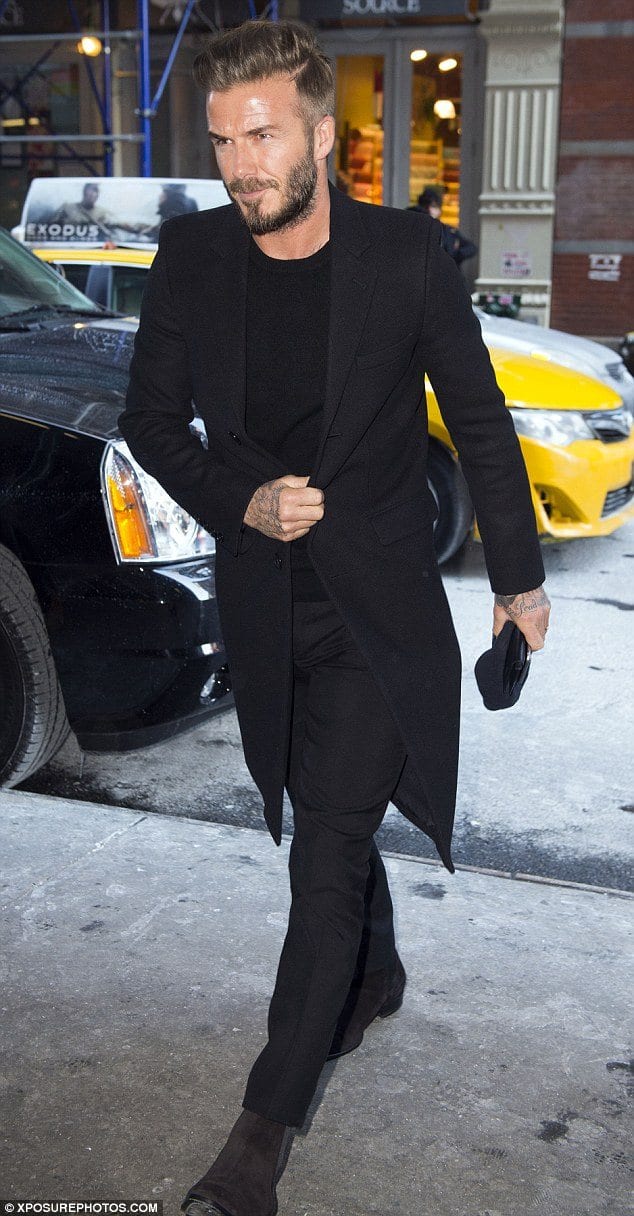 If you are a fan of Beckham and his unusual style, check out [highlight]David Beckham Casual Outfit Style – celebrities outfit ideas[/highlight]
↓ 12 – Long Trench Coat Style
You don't necessarily have to stick to coats of the same lengths. You can also go for a long lengthed trench overcoat to make your style statement this season.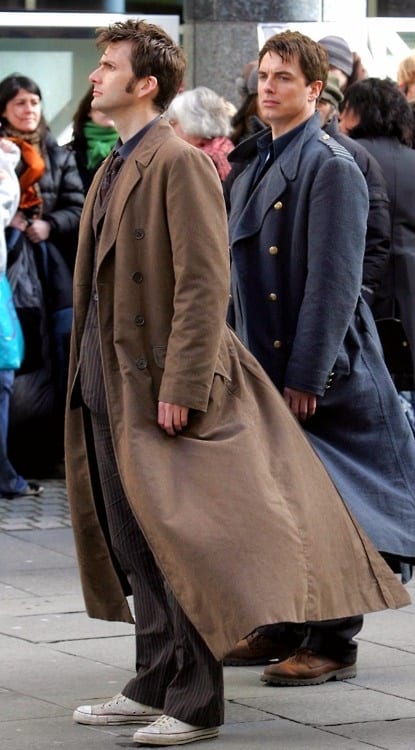 ↓ 11 – For Cozy And Unique Look
Winter is all fun and game until it gets freezing cold and you start catching flu. It is crucial to keep yourself covered and pack to avoid sickness. Don't pack yourself like a sack of potato but in a stylish and trendy way. Wear your favorite woolen sweater and wrap your stole/muffler around the neck. Now pack yourself with the help of that cozy coat and cute beanie that your grandma made you.
↓ 10 – Modern Look For Boys
Since winter is all about fashionably layering, go for a collared shirt, tie, blazer, and a knee length coat and see its charm working as we assure all eyes will be on you! You can try this style for date night or any semi-formal event.
↓ 9 – Play With Different Textures
Different textured fabrics in one garment are the new in thing. You can incorporate such a style in your collection of winter coats for a relaxed and trendy look. To further enhance your appearance, you can wear a hat too.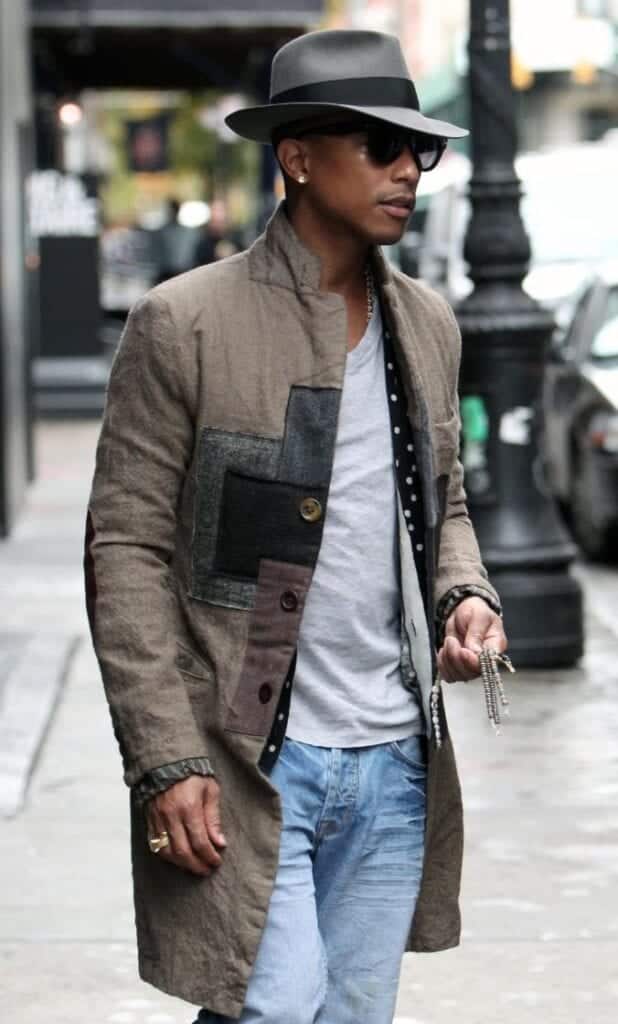 via
↓ 8 – Street Style For Men
This spacious and effortless look does wonder. T-shirt, tracks and a casual coat with rolled up sleeves will give you the much-hyped street fashion look. Dressing up like this is a good idea when it isn't too cold or too warm.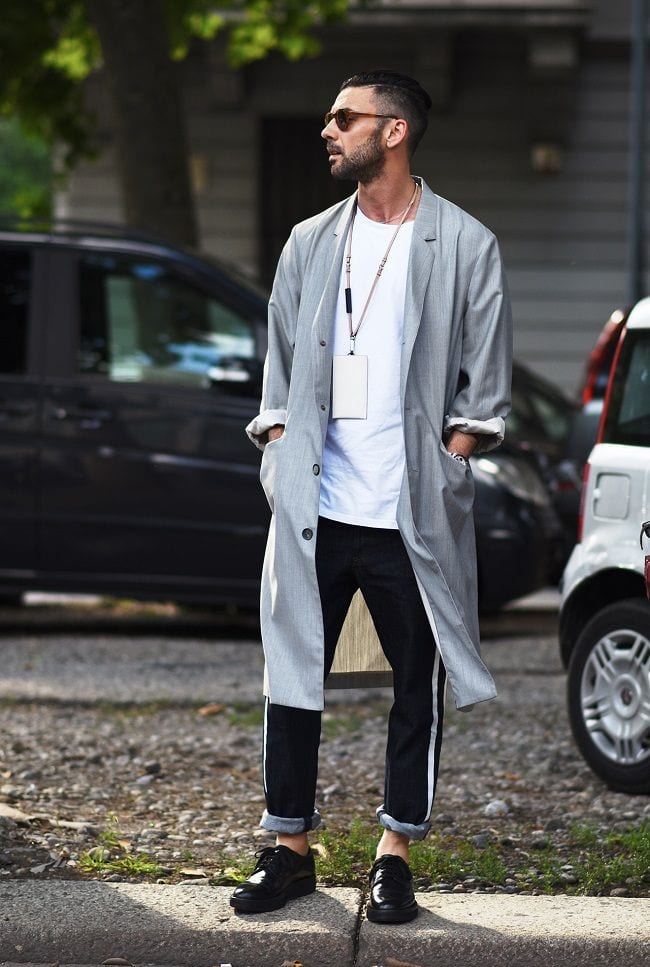 ↓ 7 – Long Fur Coat
If Kanye West can rock this super cool fur long coat, there is no reason why you cannot! You can wear it over a shirt, sweater or even hoodie. Moreover, it is better to add fur to your long coats rather than wearing jackets and looking all sloppy.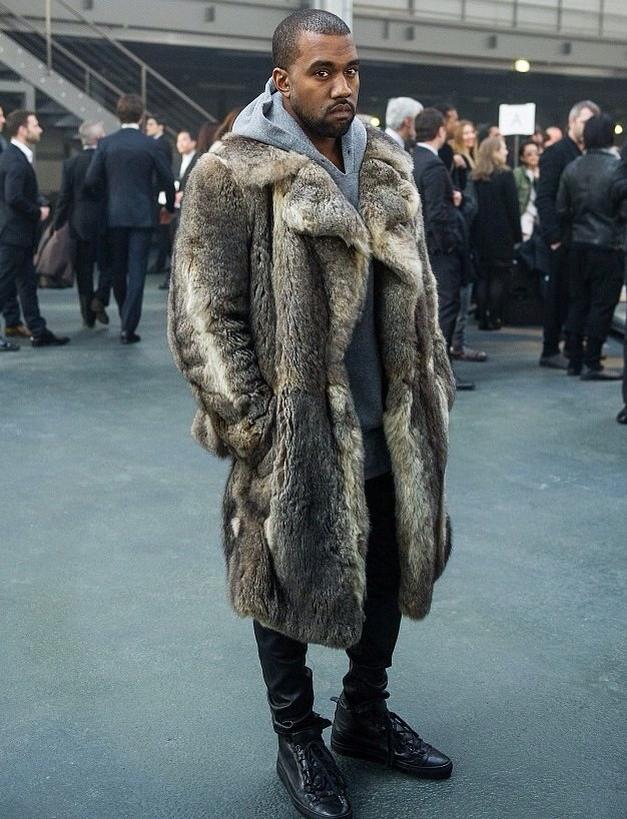 ↓ 6 – Wear A Stylish Hat For Contemporary Look
Hats are phenomenal, but what's the even better thing in this outfit? Isn't it the long black coat paired with a sweater and skinny pants? Look's amazing when worn with a hat. It will make you look flawlessly stylish and make all heads turn your way.
↓ 5 – Bold Colors
Are you scared of wearing bold colors in public? Do you think people will make fun of you? Asking because I think this at times but I've figured it out. If you want to wear a bold color piece, you must balance it out by keeping your rest of outfit dull. Go for a royal red knee-length coat and to neutralize it, wear a white Oxford shirt with it. Your girl is undoubtedly going to love you in this outfit.
↓ 4 – Long Down Coat Outfit For Teens
Are you a teenager looking for gear ideas this winter? What can be better than this combination of collared shirt, sweater, denim pants and a long stylish coat for you this term? Try this look and fascinate everyone around you, socialize with confidence, and make lots of new friends! It's a great idea for college casual wear as well.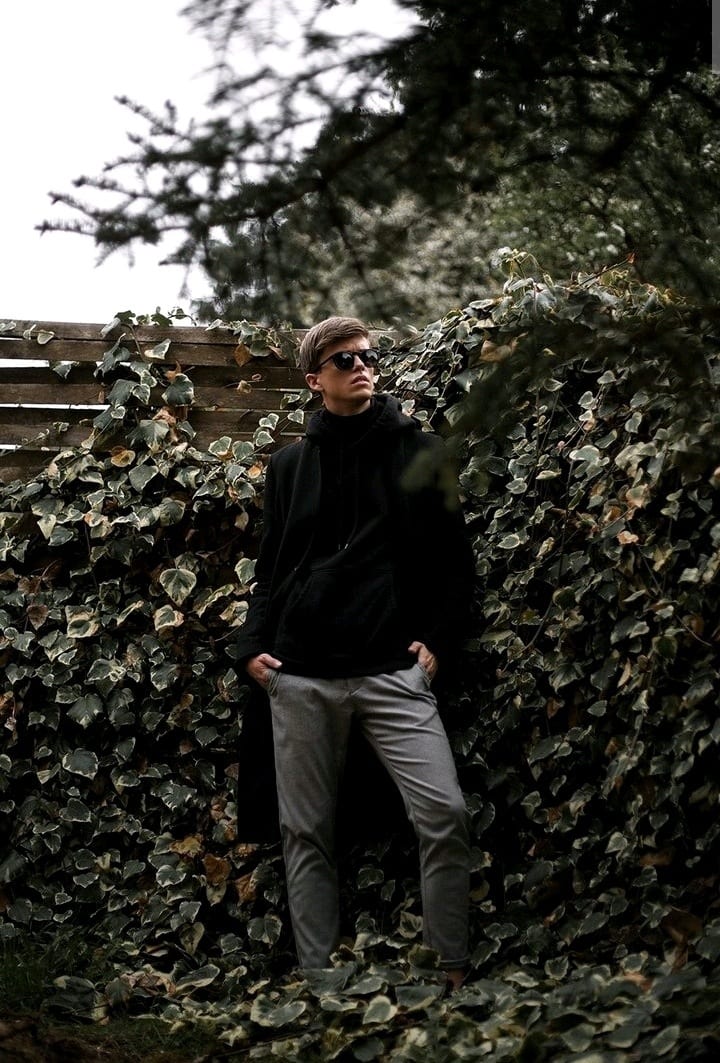 Shop the entire look here directly.
↓ 3 – Long Coat Outfit For College
Create a perfect outfit when going to school or college. A cute wool coat will do the job of keeping you warm and comfortable all day long. Add on a muffler at times too.
↓ 2 – Knee Length Down Coat
Now that you have seen some of the greatest outfit combinations with coats of every style, for every occasion and for every look you must have a clear idea of how to incorporate these amazing coats in your wardrobe. Use these ideas and tips to design your own statement outfit this season and stand out from the rest of the crowd wherever you go.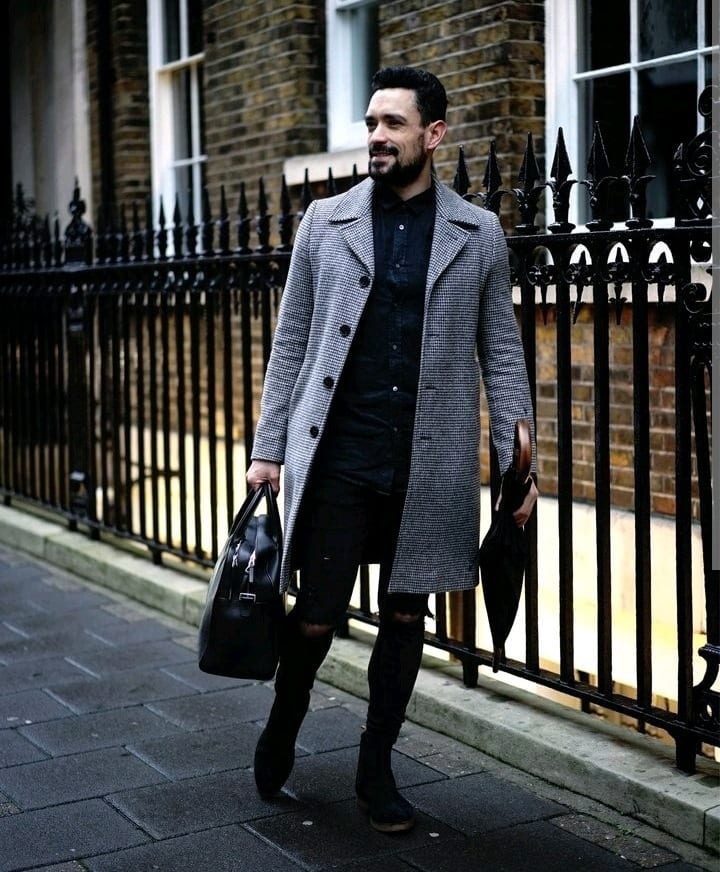 Shop the complete look in less than 500$
ASOS Super Skinny Blazer In Grey Wool Mix Mini Check £28.00
ASOS Brogue Shoes in Black Leather With Natural Sole £28.00
Wood-Handle Striped Umbrella £90
River Island skinny fit jeans with rips in black £32.0
HUGO Elisha Extra Slim Fit Basic Poplin Shirt £48.00
↓ 1 – For Fancy Look
How can we even not talk about how to create a fancy look with the help of long overcoat. Alright, guys look at this outfit carefully. Isn't it heart throbbing?  You can wear it to your friend's wedding or cousin's birthday party.
Shop the look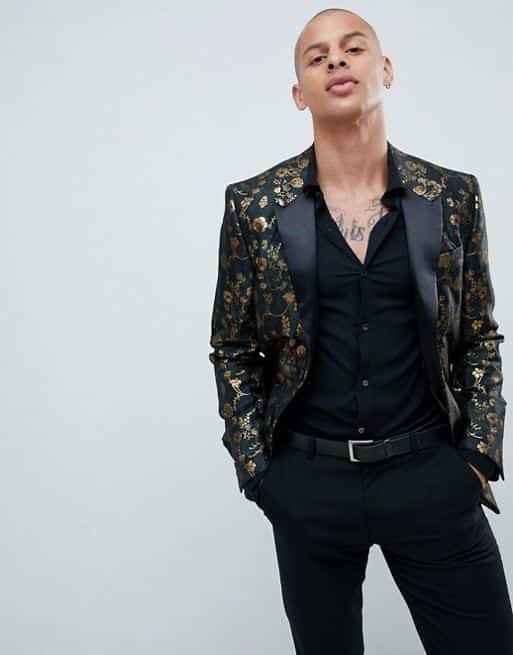 River Island Floral Blazer in dark green 85$

River Island double-breasted wool coat with faux leather detail in black $118.50

Skinny Fit Wool Suit Pants –  $59.99
↓ Your Queries
You still might be having a few questions in your mind. Read the following to find out your answers.
What should be the approximate length of a long coat?
The approximate length of a long coat should be between 35-47 inches.
Can men with short height wear a long coat?
It's a myth that long coat will make you look short and fat. But, yes the wrong choice of a coat can. Go for a well-fitted knee length coat if you want it to suit you.
Can long coats be used as formal wear?
Yes, you can use it as formal wear over office dress, suit or even over wedding attire.
How can we wear long coats as casual wear?
For casual wear pair your coats with jeans, hoodies an beanies.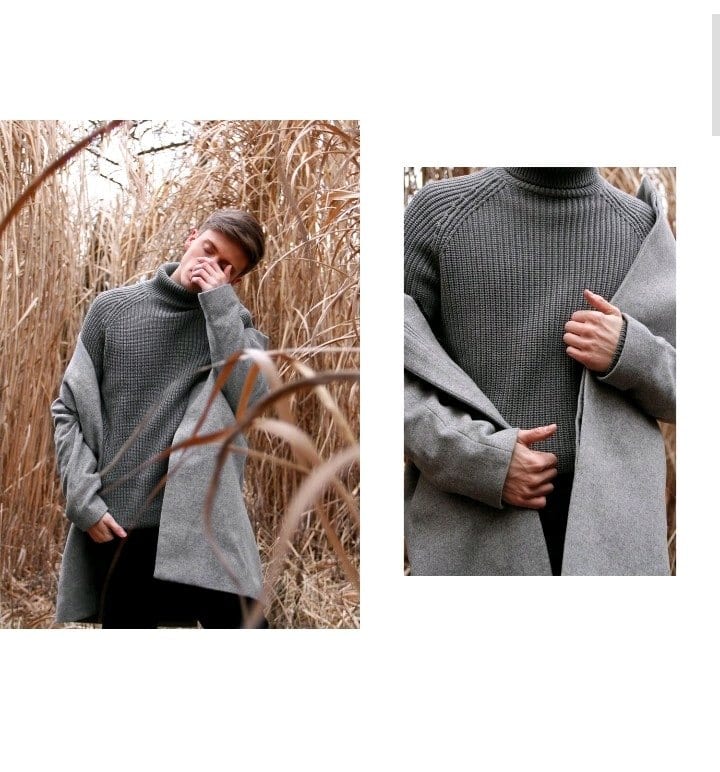 River Island – Grauer Wollmantel Coat  37,99 €
New Look Skinny Jeans In Black £19.99
We hope this article helped you. Thank you for reading. 
Don't forget to give us your feedback in the comments!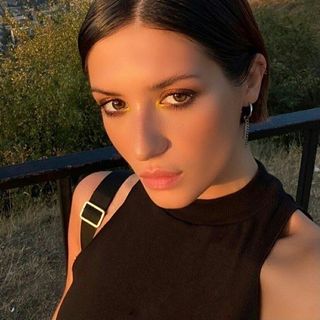 Avid reader and Fashionista. London Based freelance lifestyle editor