Retro Outfits For Men. Fashion trends can get very monotonous, especially for men. One may get bored of the same look every time and the best way to get rid of that and bring about a change in your outfit style is to take inspiration from the past.
Recently a lot of designers and fashion experts have brought back old trends from the 60s and 70s with certain improvisations, of course, and men are rocking those looks! From bell bottoms to suspenders, men nowadays are reliving all the fashion and magazine trends from the past to bring about uniqueness in their outfits. If you are unsure of how to design your own vintage outfit, do not worry because this post is solely to help all you confused men out there and provide you with the best tips and ideas. Have a look at our top 17 ways to wear retro outfits this year!
How to wear Retro Dresses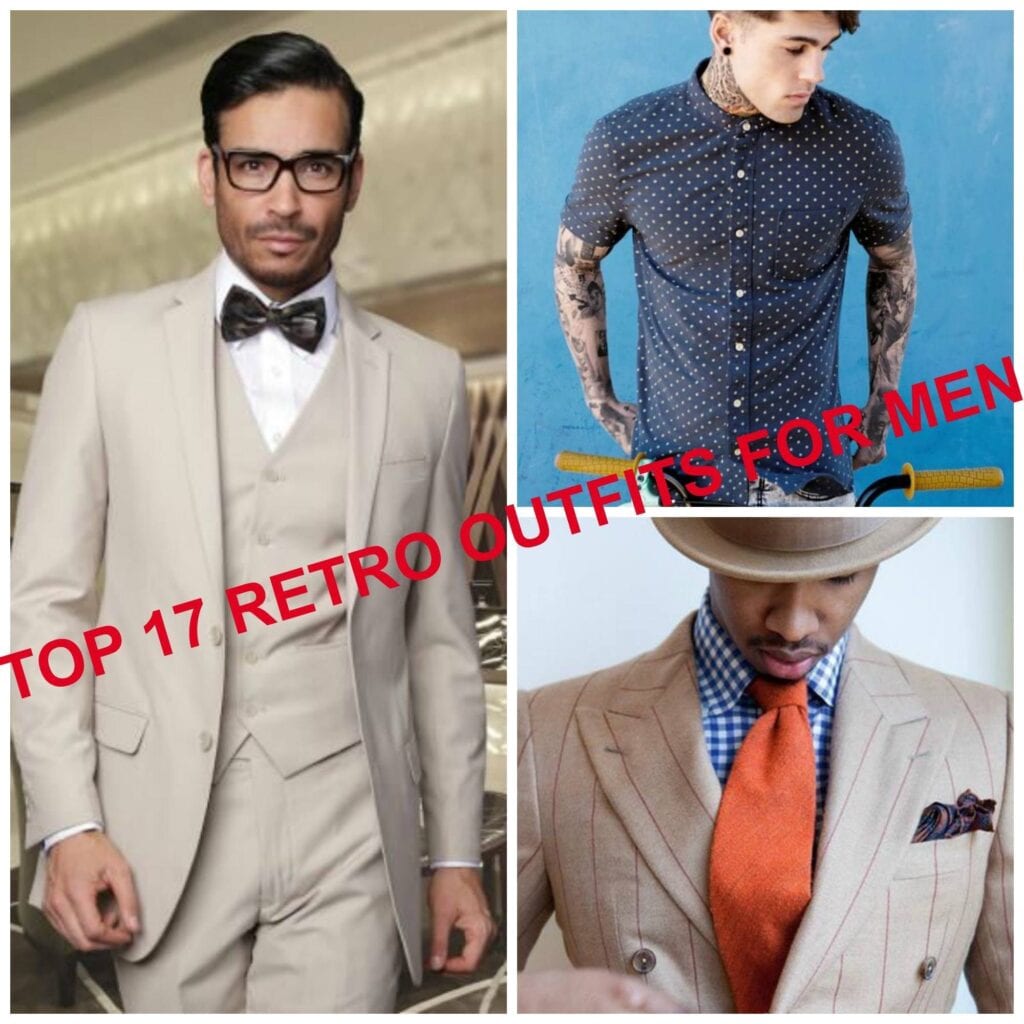 RECOMMENDED: [highlight]18 Winter Travel Outfit Ideas For Men – Travel Style Tips [/highlight]
#17 – Wear Suspenders With Different Outfits
Suspenders scream retro! If you want to try the retro look, there is nothing better than wearing these super classy suspenders. They go with almost every type of shirt and pants – be it t shirt or shirt, slim fit pant or flared pant.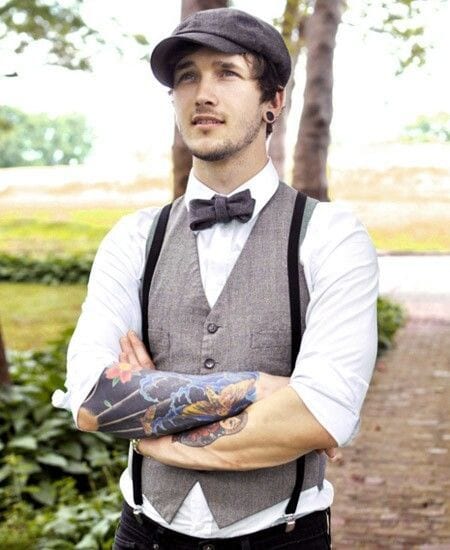 Source
#16 – Add Appropriate Accessories
The retro look is very much incomplete without fedora hats! Even if your outfit is not as vintage as you want it to be, just the addition of these awesome hats will transform your entire look and make you look absolutely stunning, we assure you!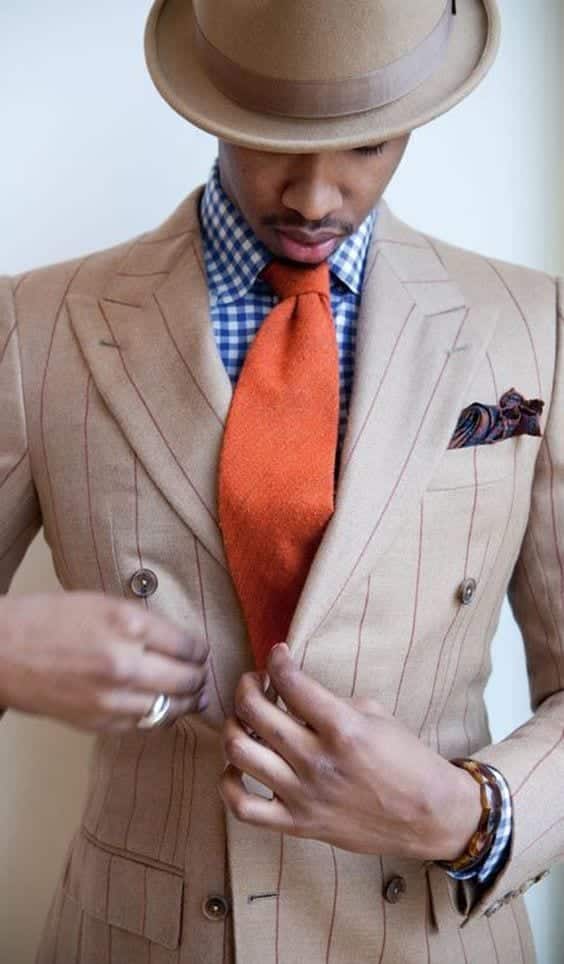 Source
#15 – Retro Glasses For Men- Remember those old frames your dad and grandfather used to wear? Well, those are exactly the kind of glasses you need to pull off this chic look! Just this simple addition will entirely change your overall look believe it or not. Give it a shot!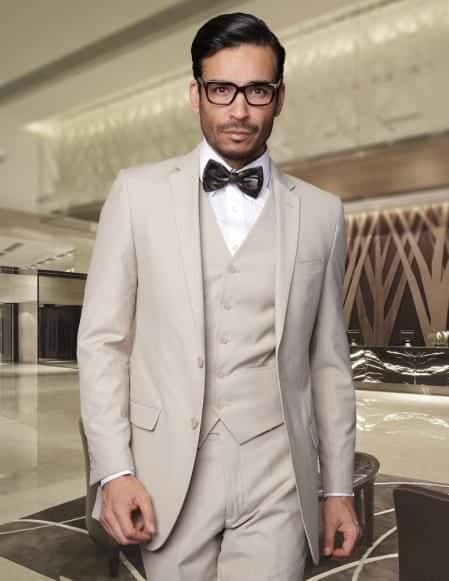 Source
Also have a look at [highlight]16 Amazing Men's suits combinations to get Sharp look[/highlight]
#14 – Suspenders With Printed Shirt
When going to a semi formal event, go for printed shirts as they look cute and trendy. It can be absolutely any kind of print and you can wear it with simple suspenders to give a complete retro look.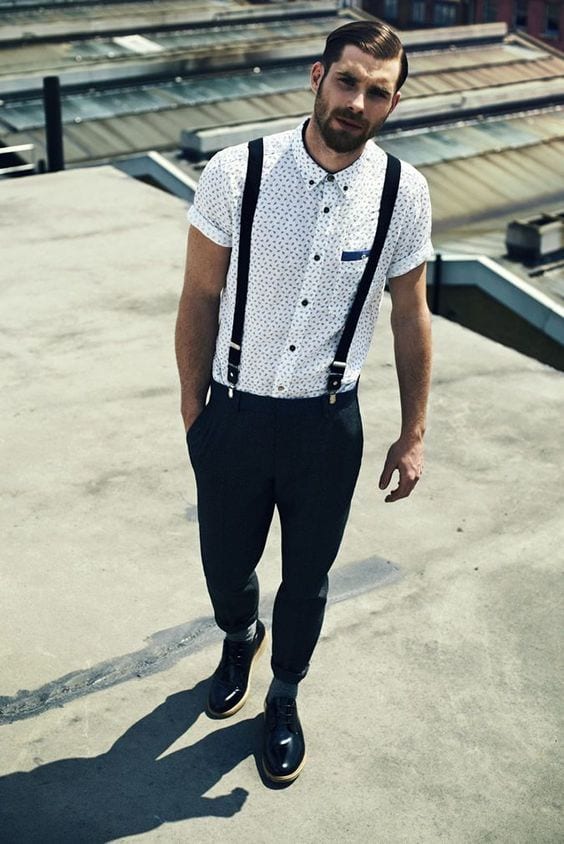 Source
#13 – Polka Dotted Shirts
The first thing that comes to your mind when anyone says retro is polka dots! So why not incorporate that in our wardrobe smartly to achieve this required look. There are a number of shirts, pants and even ties available in polka prints that you can choose from and wear it with simple jeans to balance out the look.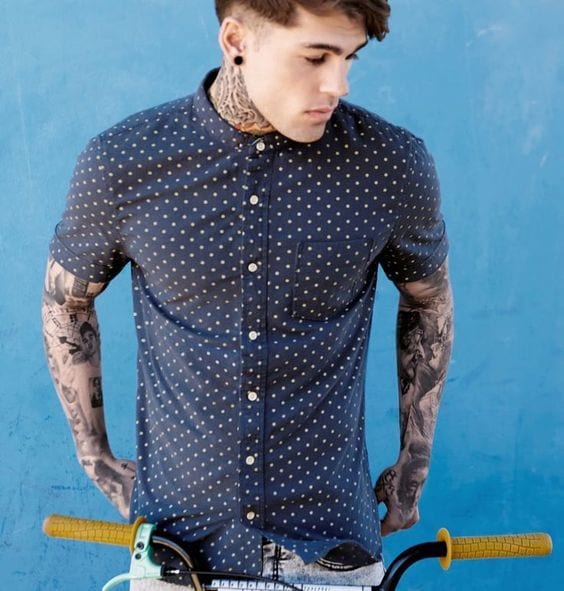 Source
#12 – Casual Retro Look For Men
Who says suspenders can only be worn with a formal outfit? You can even wear them casually over a simple t shirt and totally rock that retro look. Whether you are just chilling with your friends or attending a house party, this look will work at almost every occasion.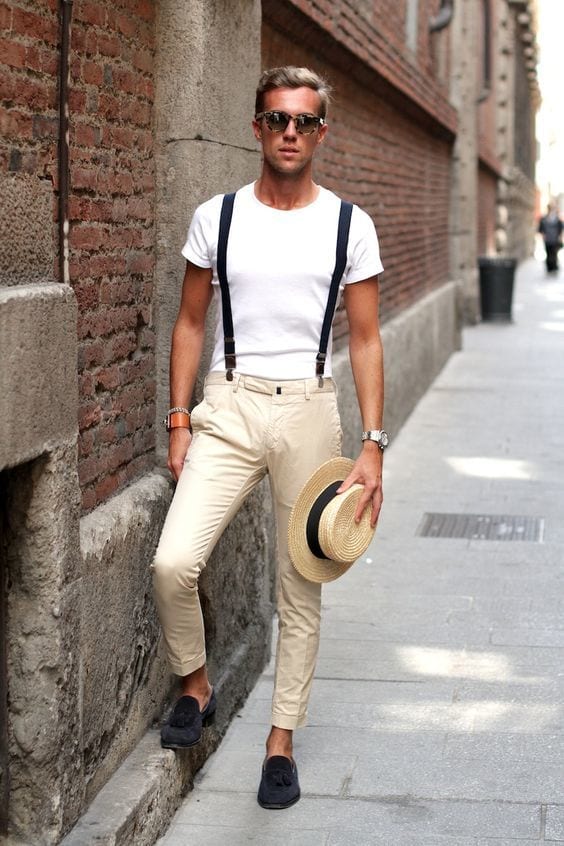 Source
 #11 – Tie A Scarf– Silk scarves were in trend back in the 70s and now that the fashion is repeating itself, you can get yourself one of these printed or plain scarves to tie around your neck for a cool and stylish look.
Source
Don't miss out [highlight]Men Outfits for Theater-18 Tips How to Dress for Theater Night[/highlight]
#10 – Stiff Collars
A simple trick when wearing a collared shirt or coat is to raise up the collars and voila! It will give you a classic retro look without any extra efforts.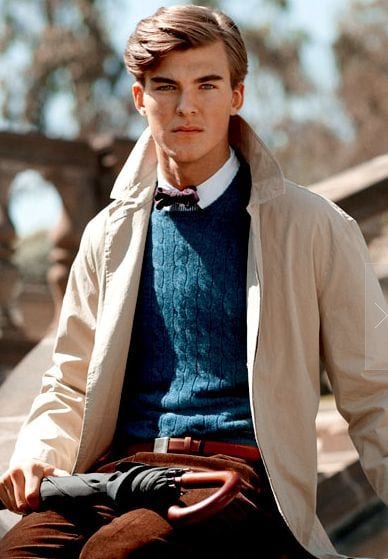 Source
#9 – Bell Bottoms For Men
If you are trying to achieve the vintage look, get rid of those slim fit pants and get your hands on flared pants. They work best with tucked in shirts and are perfect for formal events.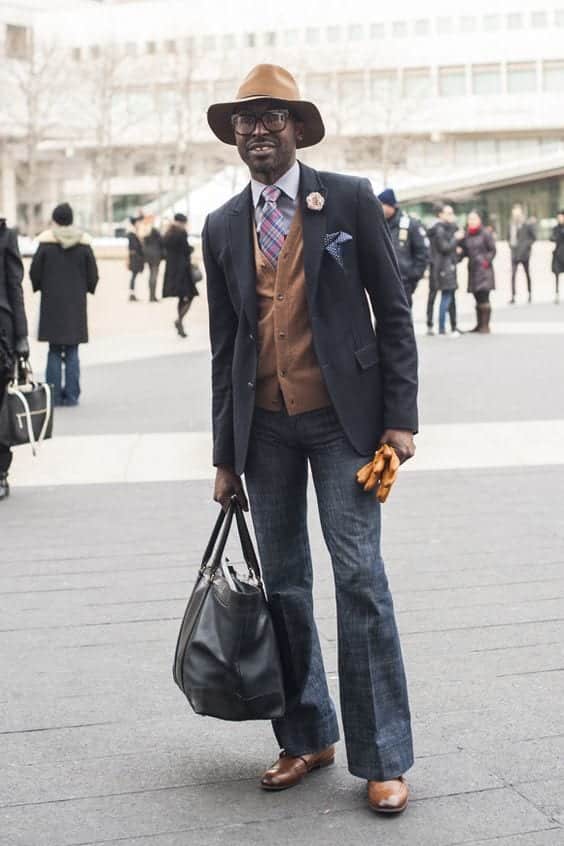 #8 – Bow Tie For Retro Look
These can be added to almost every type of outfit to turn it into formal and retro. If you are attending a wedding or some professional meeting, wear it with a formal suit. There are various other ways to style it as well such as wearing it with tucked in button down shirt and suspenders.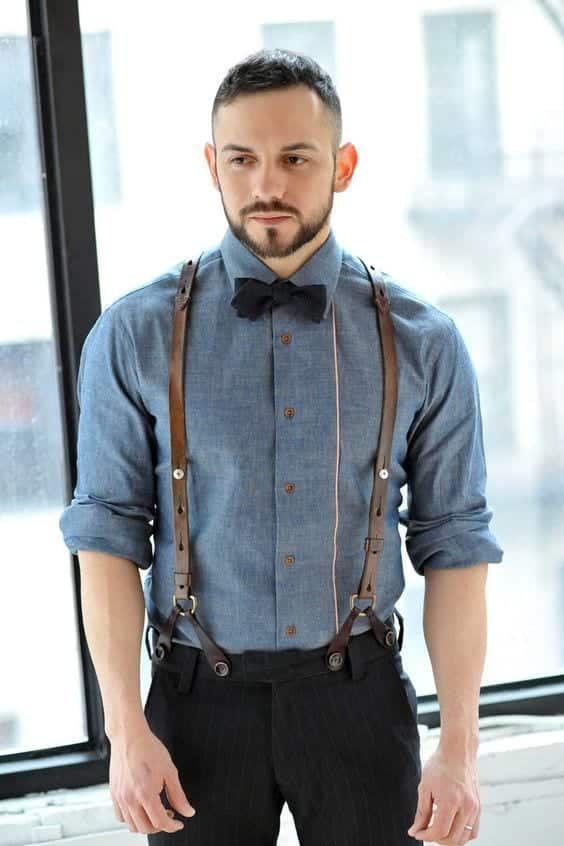 #7 – Go For Bright Colors – If you are planning to try the retro look, you need to select colors that you normally do not wear. Such as bright and funky colors – simple or even better in checks. It will not only make you stand out among the rest of the crowd but will also make you look classy and fresh.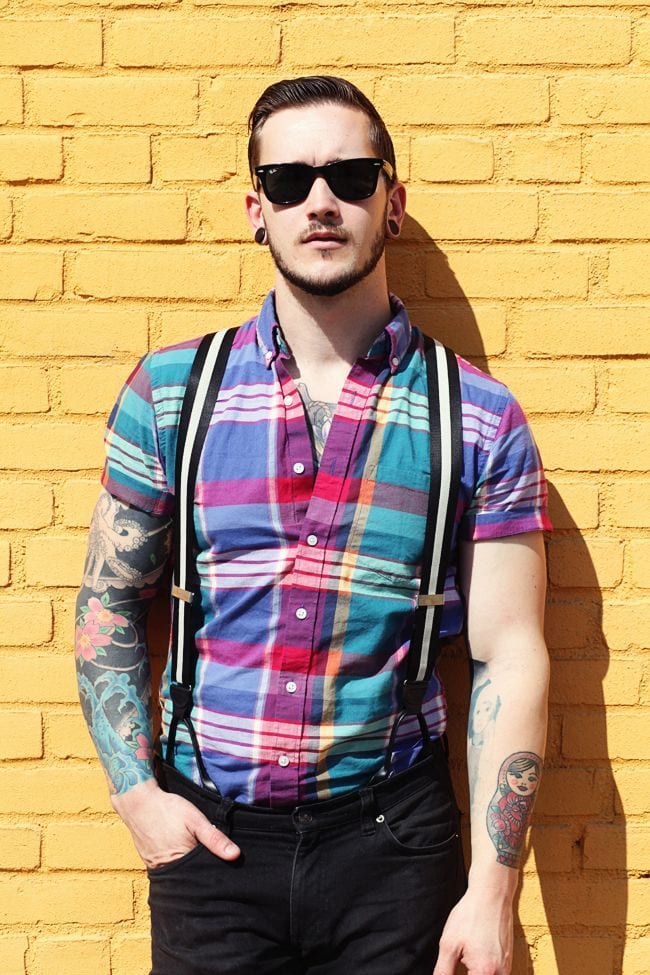 #6 – Men Retro Look For Formal Occasions
Whether you are attending someone's wedding or you are the one getting married, you can easily style your outfit with a slight retro touch. All you have to do is choose a cool blazer preferably with stripes or checks and pair it with a plain shirt. Wear slim fit pants or bell bottoms depending on whatever you are comfortable with. Also add a bow tie in contrasting color to complete your outfit.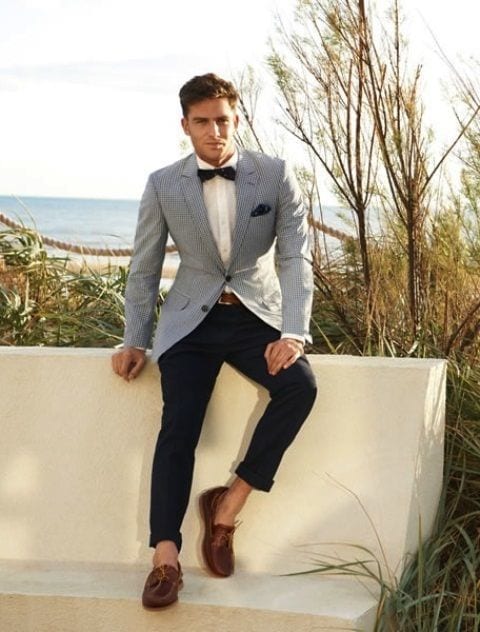 Source
#5 – White Pants
White simple pants are not only part of the old fashion, but also of the current fashion! So why not use it and pair it with a colorful shirt or coat to bring a sexy retro look to your outfit! Oh and do not forget to wear your coolest sunglasses with this outfit!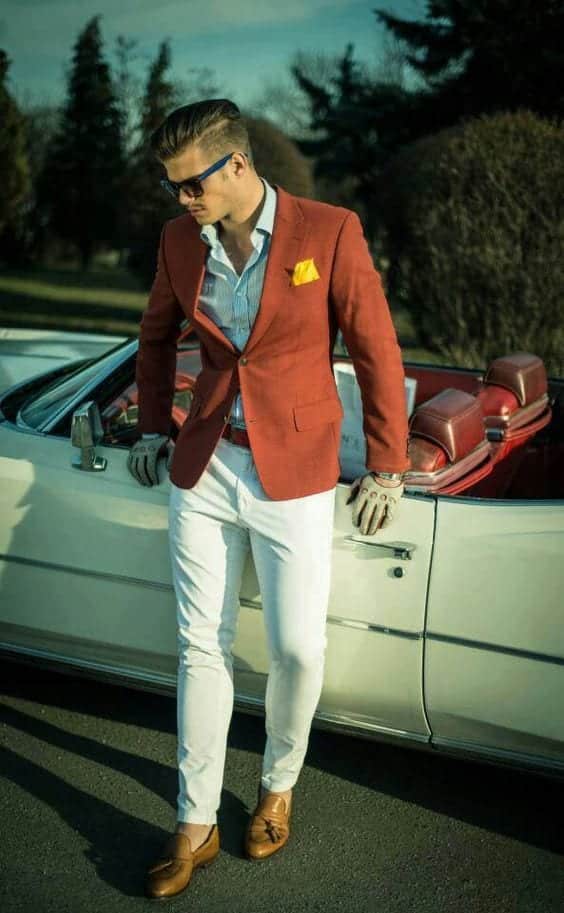 Source
#4 – Prints And Patterns For Cute Vintage Look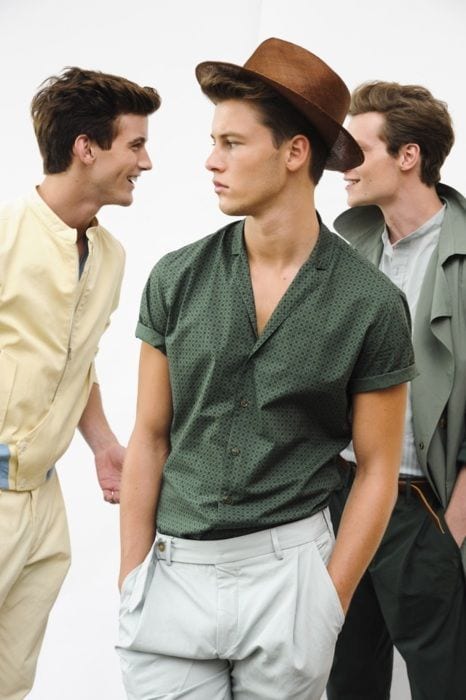 Source
#3 – Suspenders With Shorts For Summer
When it is unbearably hot outside and you still want to wear a cool and stylish outfit, go for this retro look with shorts and suspenders. It does not have to be fancy and is best for casual wear.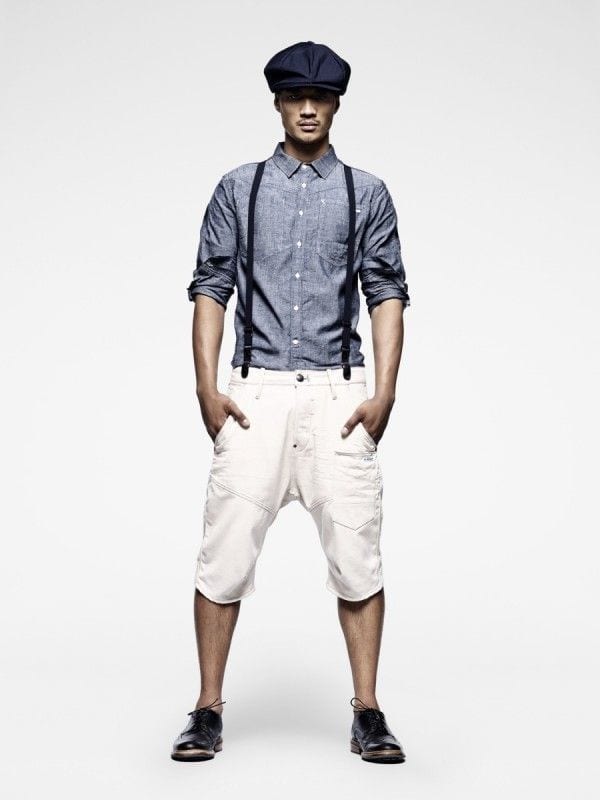 #2 – Men's Retro Outfit For Semi Formal Look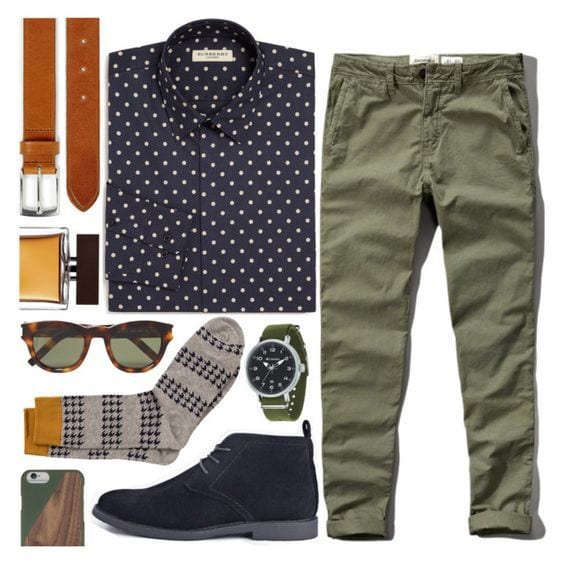 Source
#1 – For A Simple And Handsome Look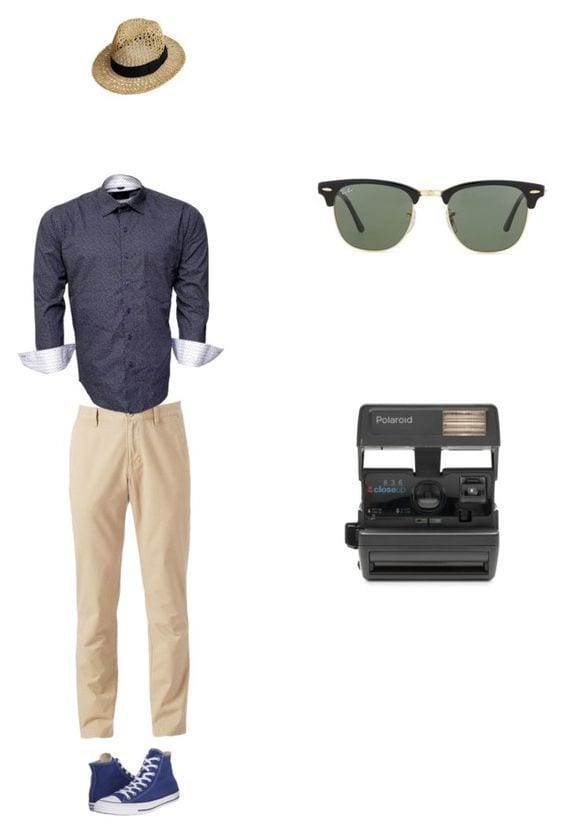 Source
So what are you waiting for? Use these ideas and hop on to this trend as soon as possible! Not only is it fashionable, but it is also effortless. I am sure you will find lots of clothes lying around that you have stopped wearing because you think they are outdated. Well, it is time to dig all those out. After all, old is gold! Hope our collection of different retro styles and tips will help you put together a mind blowing outfit and make every head turn your way. Do give us your feed back in the comments section!