How to Make Bow Tie . Nowadays every man should know how to tie a bow and-and how to wear it.The reason is simple, that bow ties are really trendy these days as it gives a new dimension to your personality.These ties can be worn for many occasions for example wedding, birthday party, date night , at church , religious attending , at work. Nowadays bow ties are not only worn with formal suits. Top men fashion bloggers and designers have given a new dimension to men fashion by combining  bow ties with casual outfits and street style outfits  too.
Having said that all, it is very important that you should able to make a bow tie easily and know how to wear with different outfits to get a sharp look. Keeping this in mind,this post intends to focus on 3 main parts that deal with everything you need to know about men's bow tie fashion. First, we bring 2 easy tutorials for you so that you follow these simple step to make bow tie quickly. Secondly, what are  latest style bow ties which are very popular these days among fashion bloggers and celebrities? And lastly, we give you 16 awesome ideas how to match these bow ties with different outfits to get a sharp look.
Bowtie Tutorial Number 1

Bowtie Tutorial Number 2

Bow ties are available in a variety of different colors and patterns. Following are different types of formal bow ties that you can get inspiration from.
One that is in deep yellow color with dark brown polka dots on it.
Multi-colored stripes bow tie
purple and blue plaid pattern bow tie
Navy blue and white small checkered pattern bow tie
Red colored bow ties with black polka dots
Black and purple stripes bow tie
Light purple bows tie with white polka dots
Blue, red and white striped bow tie, perfect for Christmas parties
Much much more to choose from
via
Luckily, bow tie also come in different types and sizes. This gives the buyer a large variety of pantry to choose from in accordance to your outfit and occasion. Following are different types of fun party bow ties for you to get inspiration from.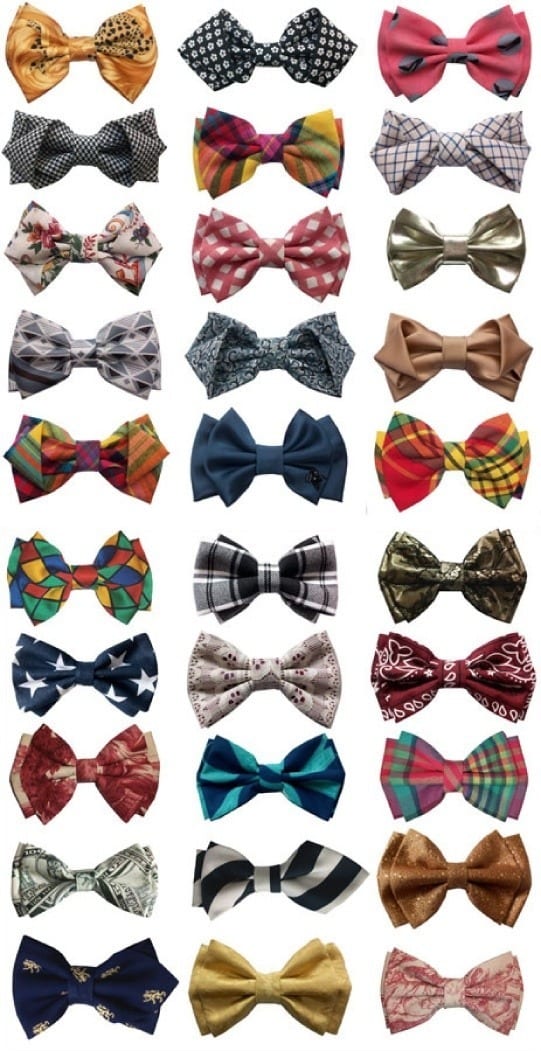 via
Always go with contrast when wearing bow ties. It is a good idea to go with the contrasting colors in your bow ties because of the fact that contrasting colors of bow tie actually make them prominent on the formal suit on which you will be wearing it. For example, you can go for classic blue colored formal pant coat suit with white formal shirt and flowers. Then go for black white and blue striped double bow tie for the perfect look. RECOMMENDED: 16 Amazing Mens suits combinations to get Sharp look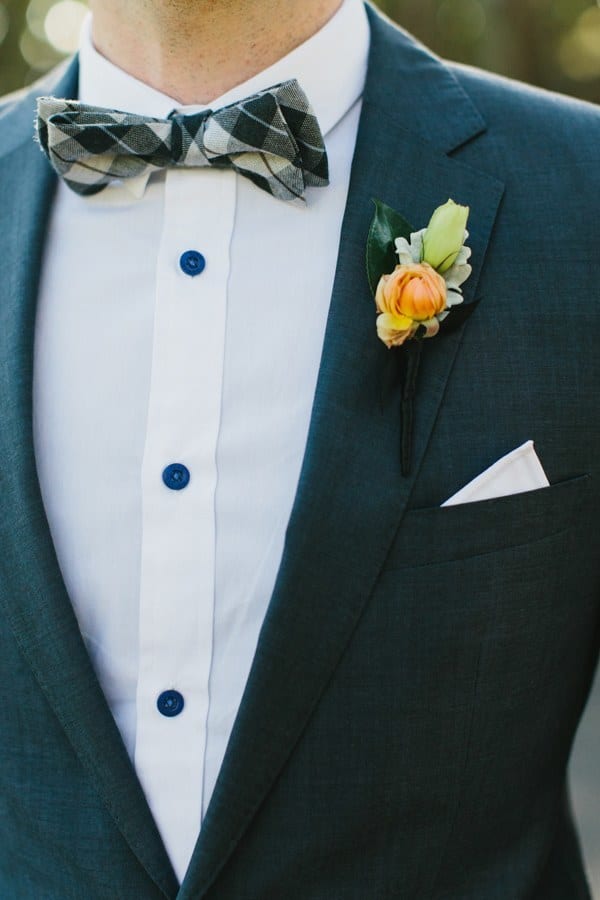 via
If it is winters and you are planning to wear gray colored cardigan or sweater inside your classic blue colored formal pant coat suit then go for a blue and gray colored bow tie with matching handkerchief in the front pocket. For shoes, you can always wear brown colored oxford shoes.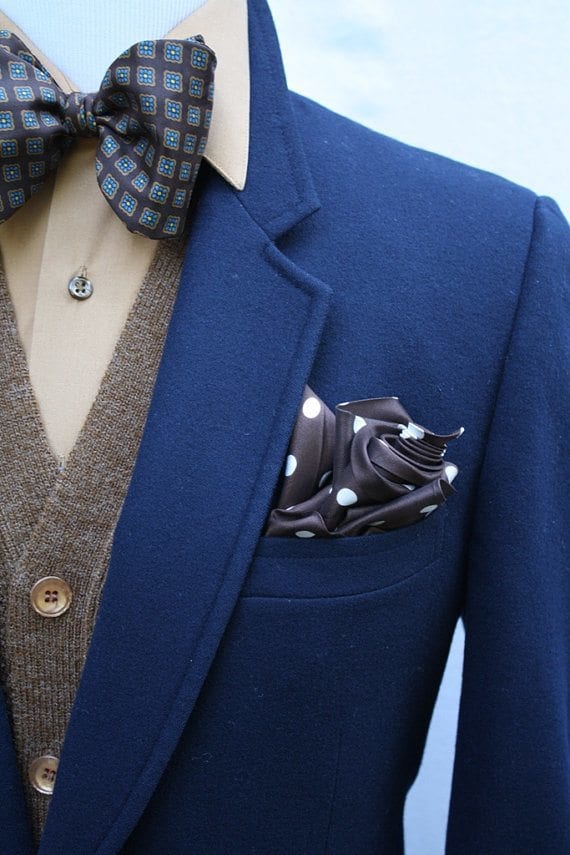 If you are intending to wear deep blue colored formal pant coat with the light blue colored shirt inside the suit then wear a dark blue colored bow tie with yellow and red thin stripes. This bow tie is a perfect combo because it will give you contrasting colors and will add moe uniqueness in your outfit. Here are some Engagement Outfits for Men-20 Latest Ideas on What to Wear at Engagement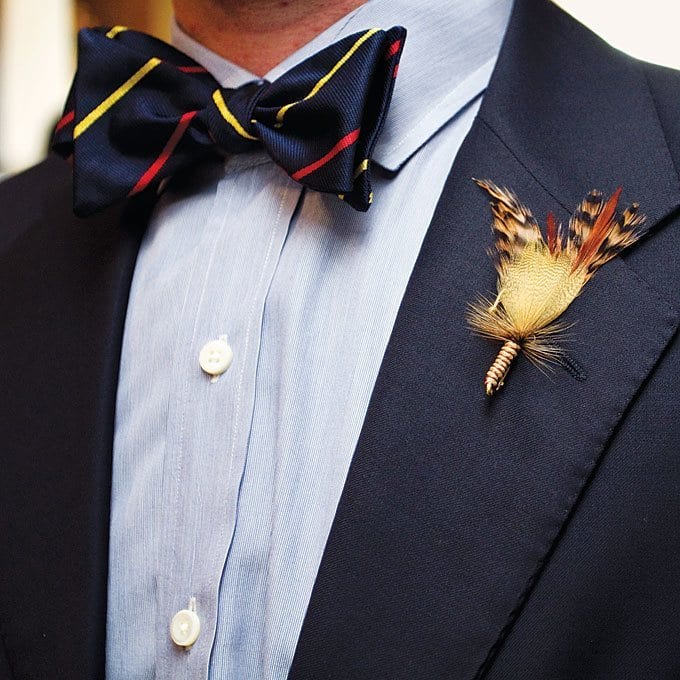 For guys who prefer matte and other lighter shade outfits, this is a really nice and refreshing look. Simply go for the light purple colored small plaid pattern bow tie and wear gray colored formal pant and formal coat. For the bow tie go for dark or deep purple colored single loop bow tie and don't forget to add gray colored handkerchief in the front pocket. A really nice outfit for attending weddings or even for grooms themselves.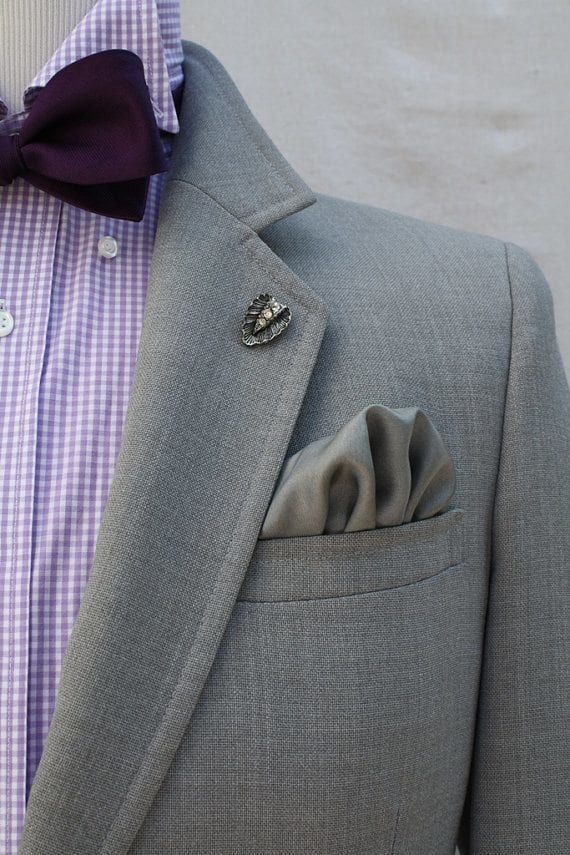 If you are interested in wearing bow ties to usual functions of casual settings then this next outfit idea inspiration is exactly what you are looking for. For this outfit, go for the plain white shirt and wear it with dark brown colored formal or jeans pants. For the belt and bow tie go for a shade of brown but one that is lighter than your pants to make a perfect contrast. Complete the look by choosing from these 2016 Hairstyles for Men | 25 New Styles to Try this Year

This sea green and the dark blue combo is the best combination for Winters. For this outfit, you need to wear sea green colored, well tailored formal pant and coat suit and wear it with the plain white shirt. For bow tie, go for dark blue colored bow tie in silk material and wear matching belt with it.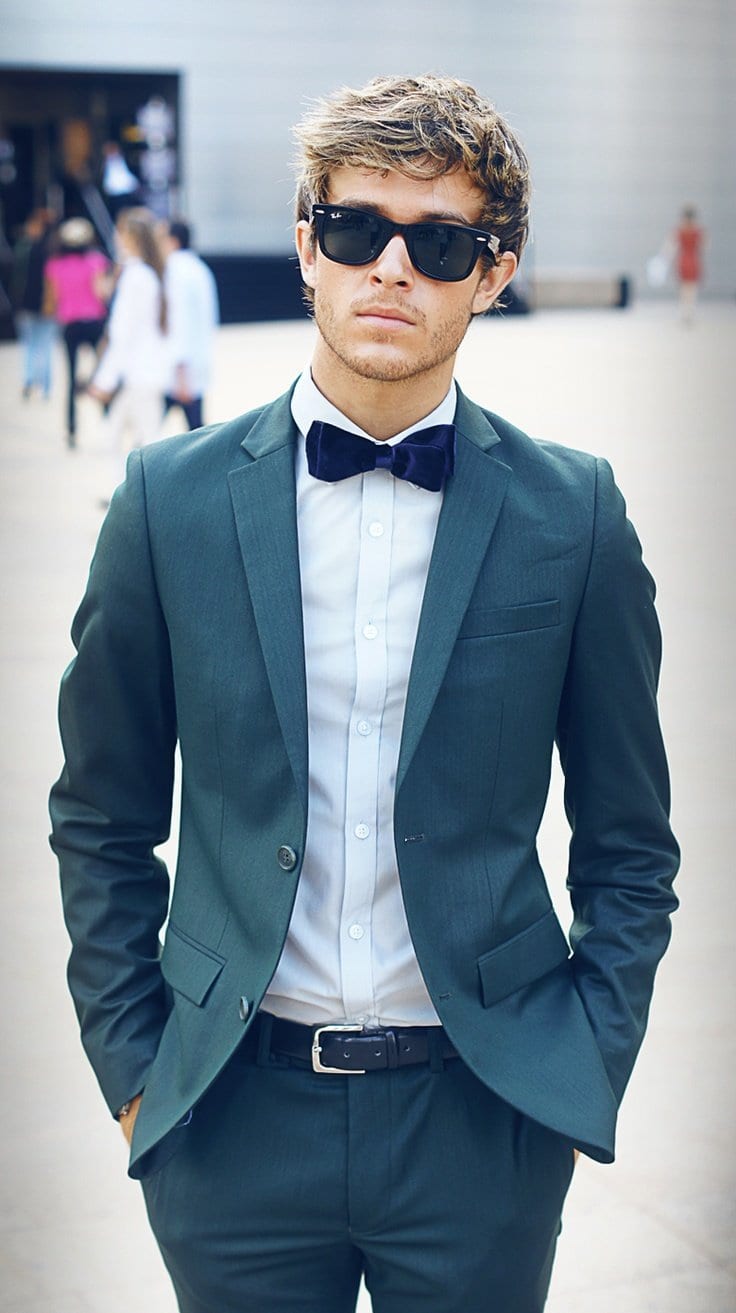 This outfit combo is unique in its own style because it has a unique combo. For this outfit idea, you can wear gray colored pant coat suit. For a perfect contrasting look, you can wear a red and black colored classic bow tie on top. For shoes go for burgundy colored graceful oxfords. If it is winters then try wearing a cardigan or a sweater or waistcoat inside the coat for more coziness. Here are some cool Men Waistcoat Styles -18 Ways to Wear Waistcoat for Classy Look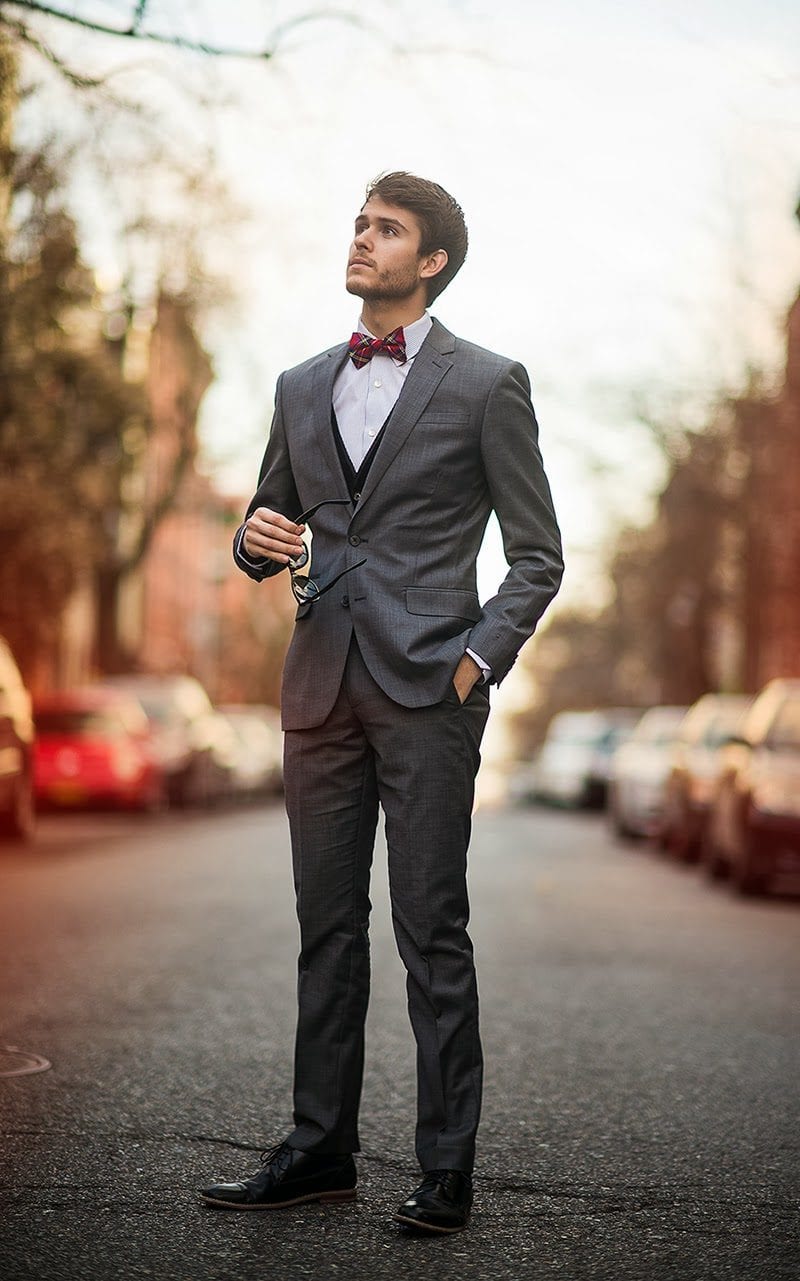 via
Do you think that you cant incorporate bow tie to your casual dressings? Well, Yes you can if you know how to of course. For an outfit combo perfect for casual gatherings go for black pants with brown suspenders. For the shirt, go for denim shirt tucked all the way inside your pant. For a jacket, wear light brown or whitish colored jacket on top and then add a brown colored bow tie. This combo is perfect if you are a young artistic guy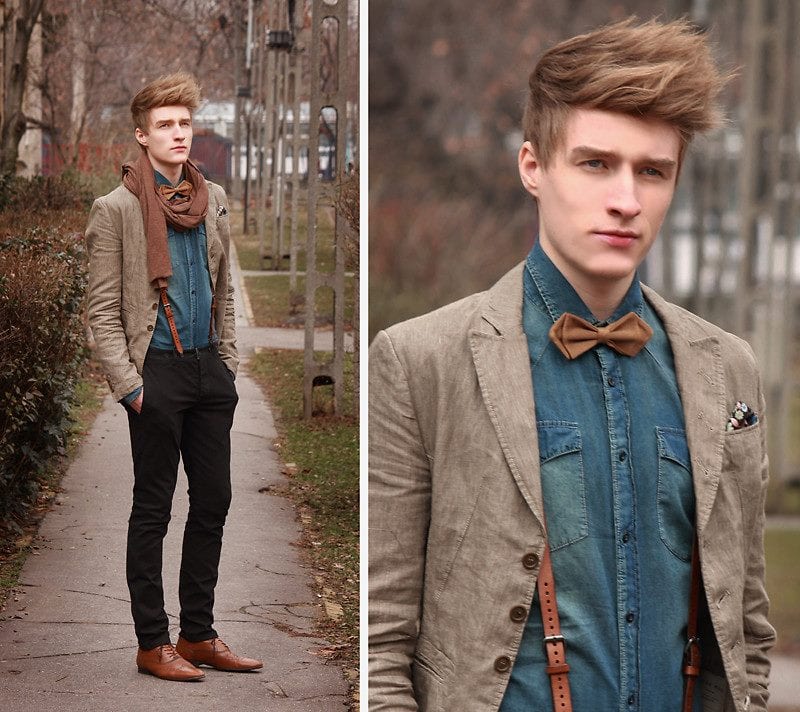 This formal combo with bow tie is perfect for very formal gatherings and meetings. You can wear it to your formal meetings or even when going to a date night dinner. This combo is pretty classic and needs less effort, just go for deep blue colored, well-tailored pant and coat with a white shirt tucked inside. For bow tie and handkerchief go for black and brown colored combos. RECOMMENDED: Jacket Outfits for Guys; 24 Ways to Style Jackets Sharply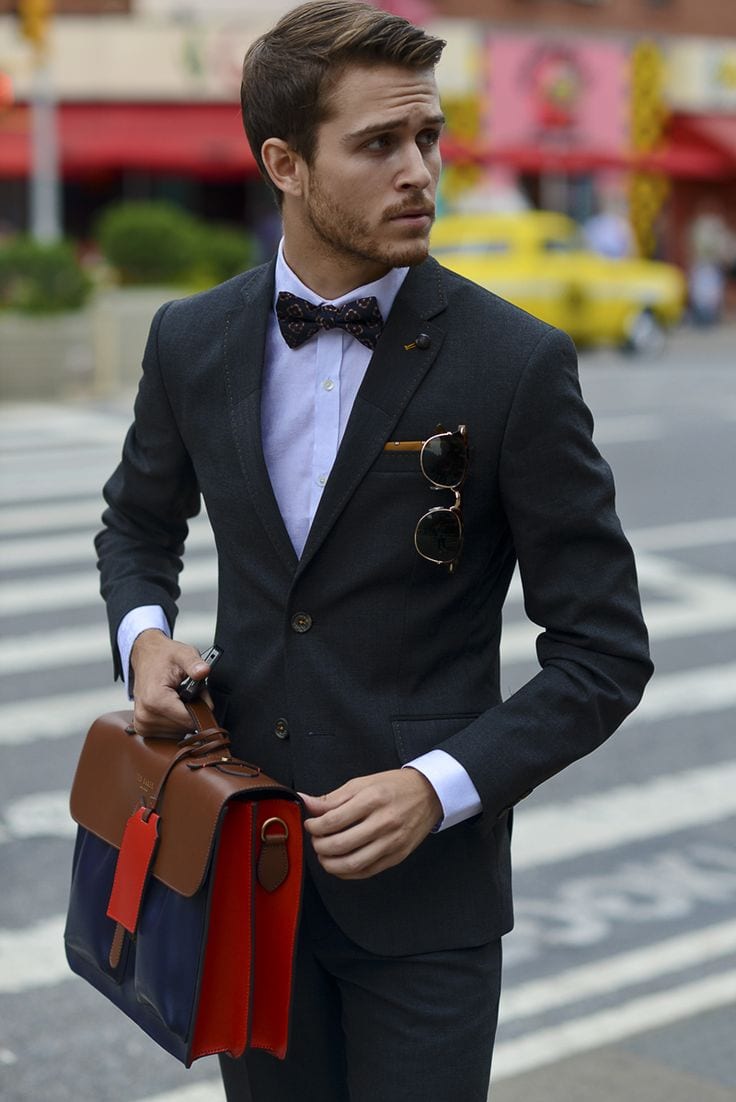 via
This outfit idea is for red carpets or for your wedding day. This outfit is all about wearing silk pant coat suit and silk bow tie. For a classic color combination, you can wear white colored formal pleated shirt with black silk pant coat with silk bow tie and white handkerchief.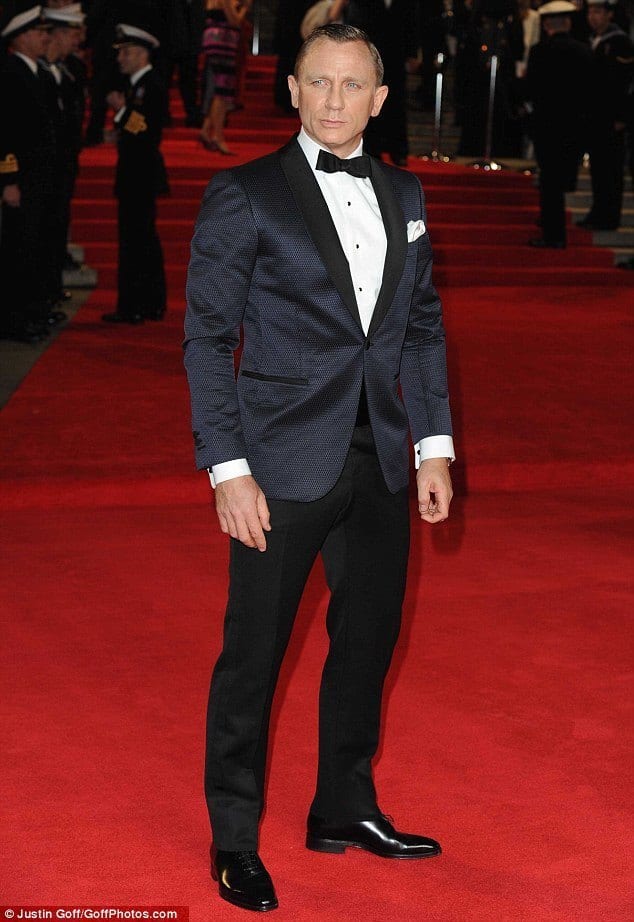 If you are into jeans and you love to incorporate them into your daily formal dressings then this next outfit inspirational idea is perfect for you. For pants go for denim with a formal shirt, tucked all the way in. For coat go for any funky colored coat and then add bow tie in opposite color. For example with this combo, you can wear a dark blue colored bow tie to perfect the whole look. Oh and don't forget to wear green and white colored sneakers.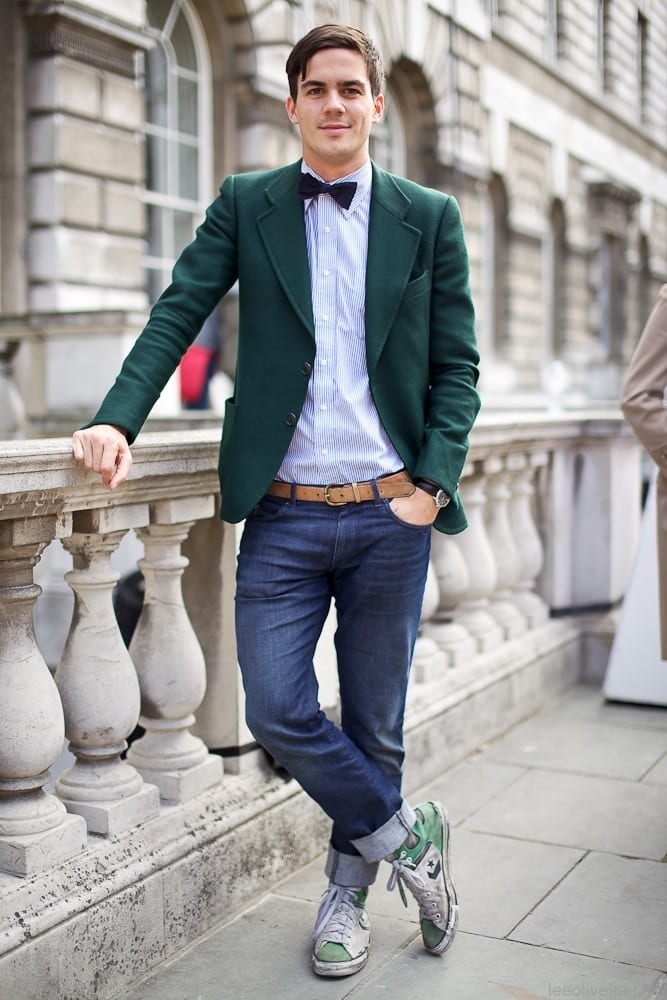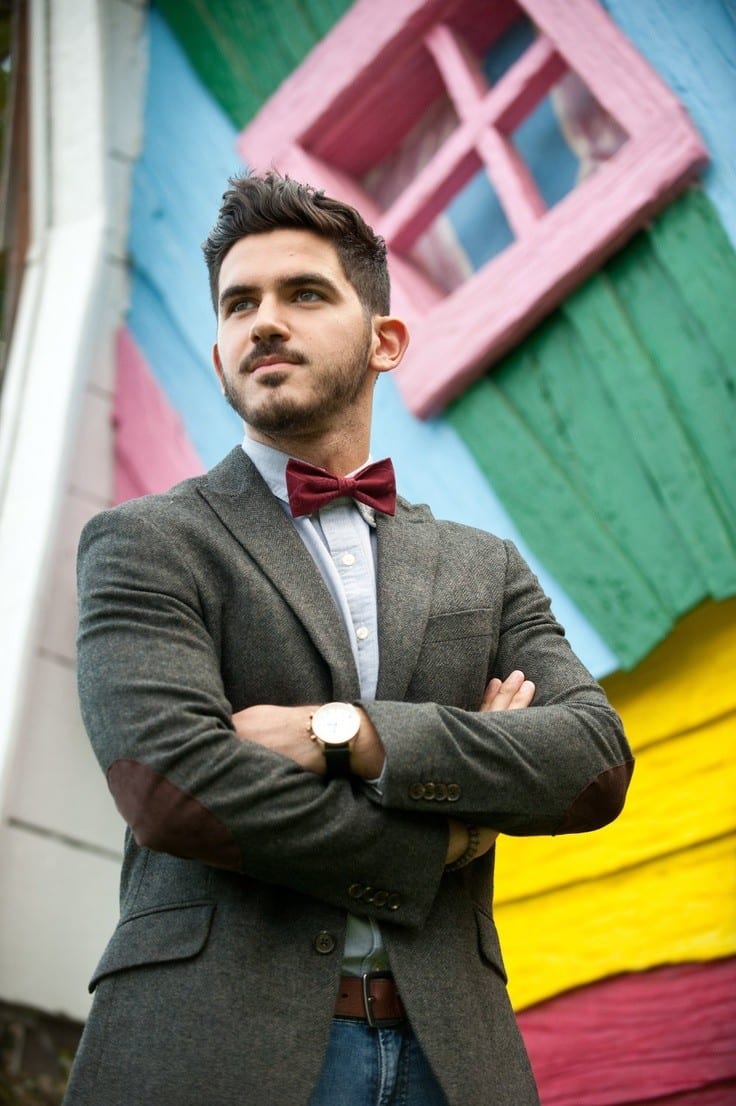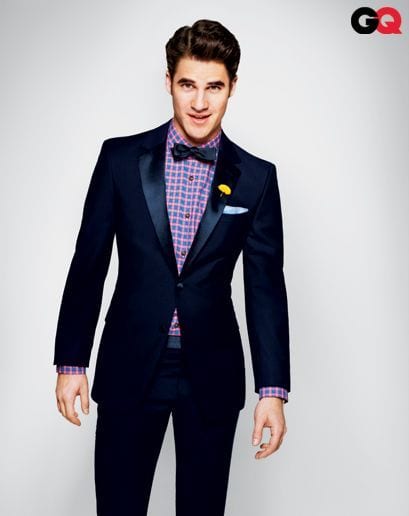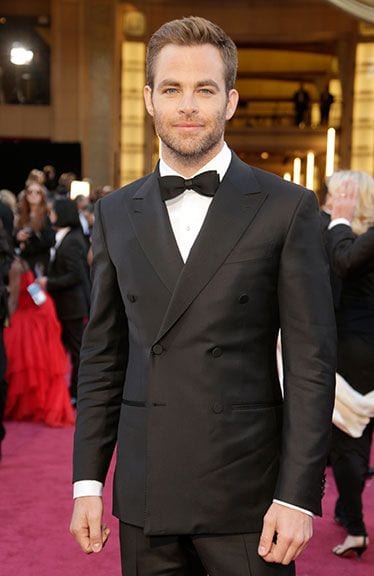 Brown colored coats are in trend these days. Markets are full of different colored and textured coats. For a perfect casual outfit idea, you can go for denim pants with pleading pattern shirt and then add a brown colored coat on top to perfect the look. For bow tie and handkerchief go for contrasting prints. Love wearing brown? Here are some Brown Boots Outfit for Men- 30 Ideas What to Wear with Brown Boots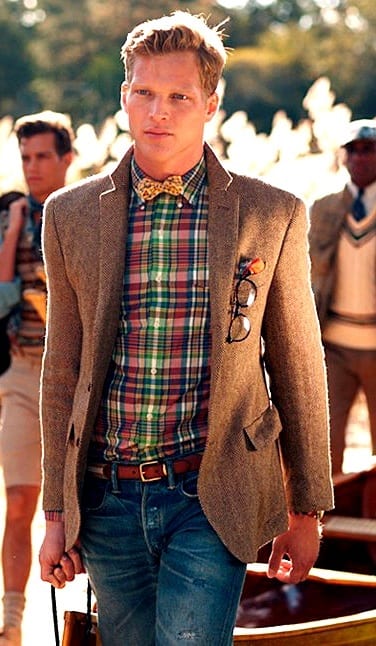 Another  option for you is to go for velvet coat in black. This look is perfect for wedding days and also for someone who is a little darker in skin tone. Velvet is also a great fabric choice for skinny guys as they carry it really well. For a perfect and matching combo, you can wear black colored formal pants with a black waistcoat and velvet coat in black color. For bow tie and handkerchief go for silk material for make it look prominent on the coat and shirt. For shoes, the best option is the wear brown colored oxford shoes.