Minimalist Fashion Ideas For Men – Minimalism is the art of simplicity. It means living with only the things you need – items that support your purpose. It starts by removing the distraction of excess possessions so you can focus more on the things that really matter.
It is a technique used in music, literature, or design that is characterized by extreme spareness. In fashion, minimalism is defined as "owning a few sets of outfits." They can be clothes with streamlined shapes, a small selection of colors – mainly the neutral ones: black, white, blue, brown, and grey.
How To Build The Ultimate Minimalist Wardrobe For Men
With the ever-changing and expanding options of outfits, it's a bit hard to be a minimalist nowadays, knowing that others might think you are "out-of-style." But remember, you don't have to wear fancy clothes with bizarre prints to look decent or to be said that you're "in" with the trend. In fact, having simple outfits can make you look clean, aesthetic, and humble all at the same time. So we've tried compiling for you today the ultimate checklist for a minimalist wardrobe: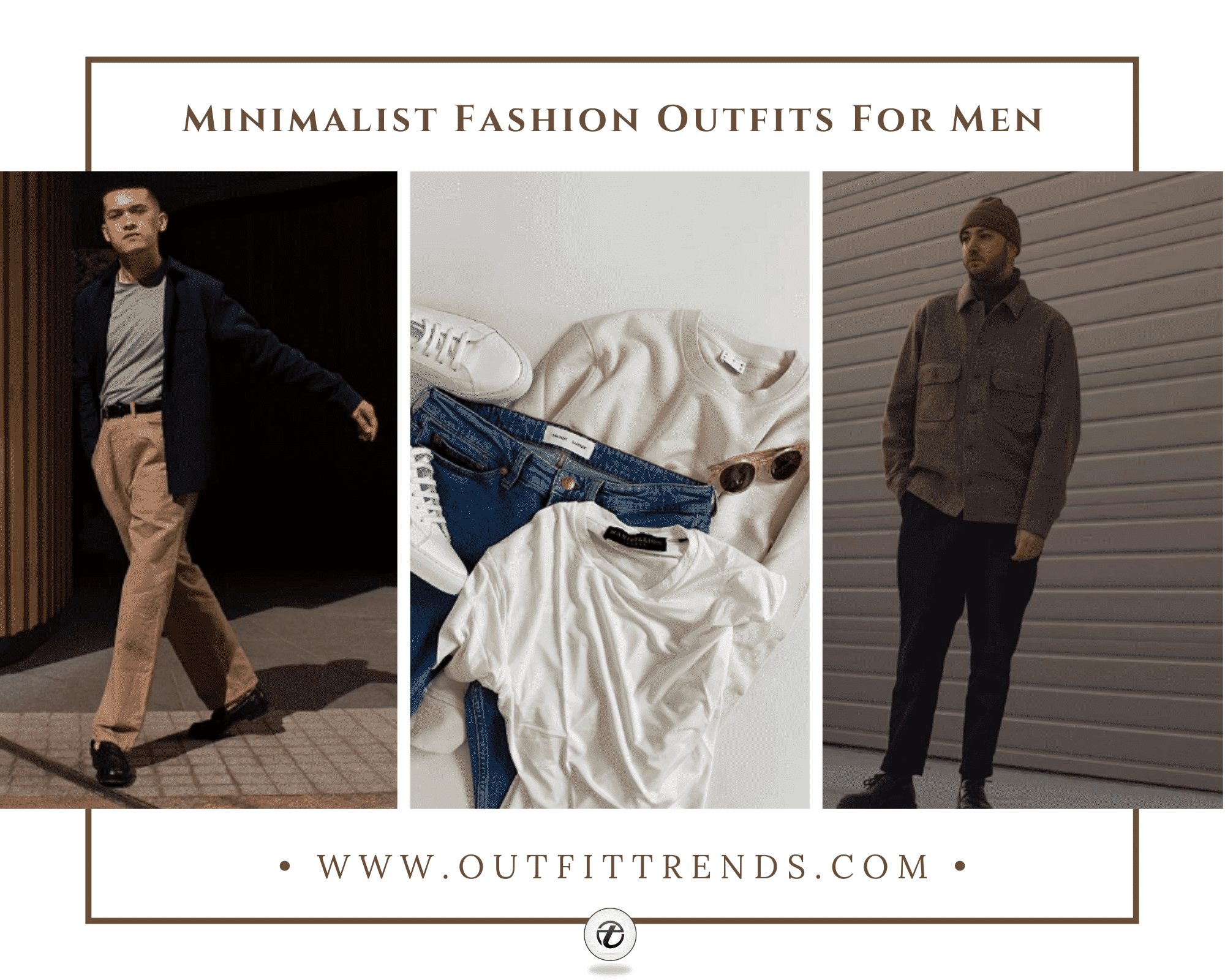 Capsule Wardrobe: This is a wardrobe sorted down to your favorite clothes. It is the act of shopping less often and only with a purpose. If you Google as to what should be in your closet, you will get various results and opinions from people, given that we have different tastes in fashion, so let me sort that out for you.
↓ 1 – A White and a Black button-down shirt
They can be paired up with jeans or chinos. You can also wear them with a suit or with a crew neck jumper.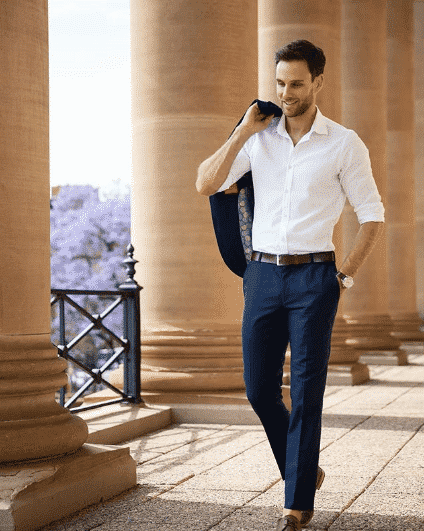 ↓ 2 – Black and Brown Chelsea Suede Boots
They are comfortable to wear, stylish, and worn throughout the year because they never get out of style. They are easily available on Amazon and with brands like Hawkwell, JOUSEN, Calvin Klein, Clarks, etc.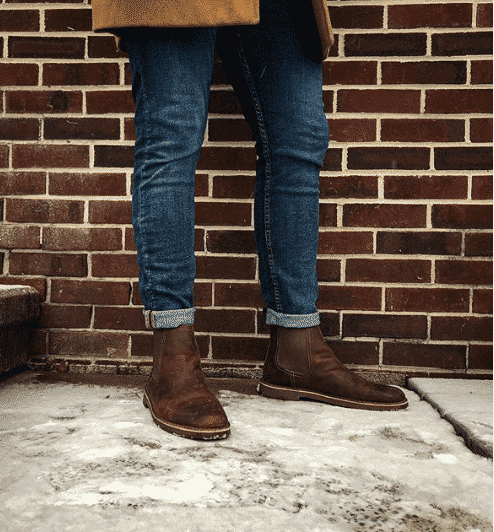 ↓ 3 – White sneakers.
Going for a run? These kicks can go well with almost every outfit if you know how to style them.  Take care of these precious whites by cleaning them regularly. You don't want the dirt and dust to make them look rugged and greyish. It will ruin your style.
Socks are optional, but if you're wearing them, I suggest you get the no-show socks for a cleaner and a more decent look. You can visit Nike for that. Get those with comfortable fabric (like cotton). You don't want your feet to get itchy now and then.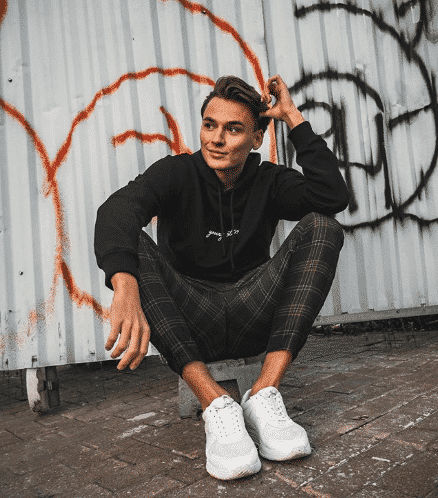 ↓ 4 – Plain Black, White, And Navy-blue Crewneck T-shirts
Choose high-quality cotton shirts. Also, make sure that you get the right fit for your body type.  To make them look cooler, fold the sleeves like how you do the hem of your pants.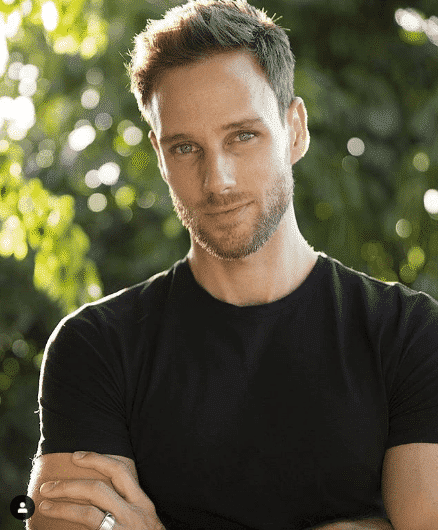 ↓ 5 – Bomber jacket
Tired of wearing the same outfits over and over again? Spice them up by adding some flavor – bomber jackets! Match them with any of your shirts, polos, hoodies, sweatshirts, or even tank tops.
Consider choosing minimal colors like black or blue. You don't want to ruin your entire look with a color combination that's an eyesore. Here are some more tips on How to Wear Bomber Jackets.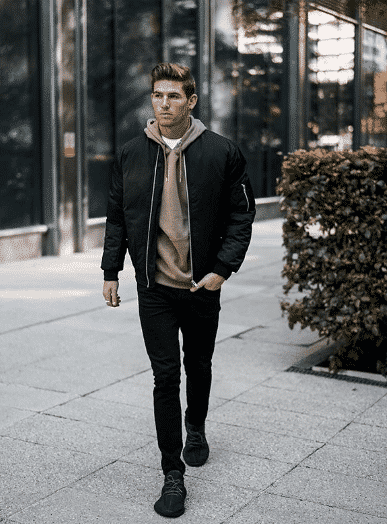 ↓ 6 – Monk-strapped (Dress) shoes
James Bond popularizes these black elegant shoes as they are seen in his films. Crockett & Jones is a good option if you're planning to get a new pair.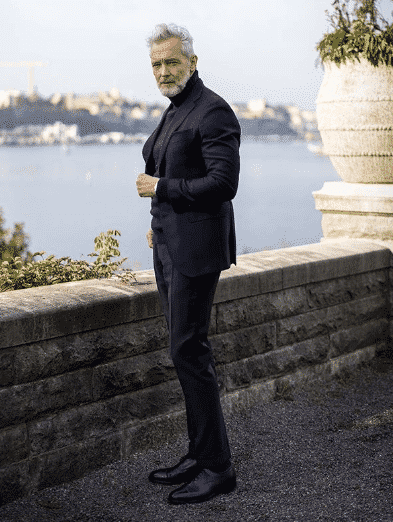 @mrjunho, an Instagram fashion blogger who shares his OOTDs and wardrobe collections, said that he got these amazing boots from @thursdayboots.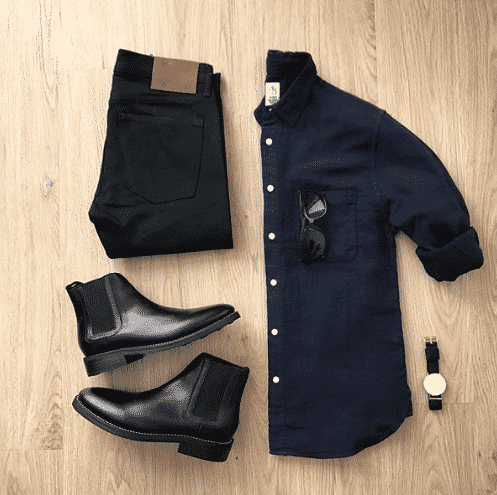 ↓ 7 – Slim-fit chinos
Add slim fit chinos to your minimalist collection, along with a classic, timeless watch.  For wristwatch options, check @danielwellington on IG, and for the shades, go to @prada. A tip for you, choose a frame with a shape that is the exact opposite of your face structure.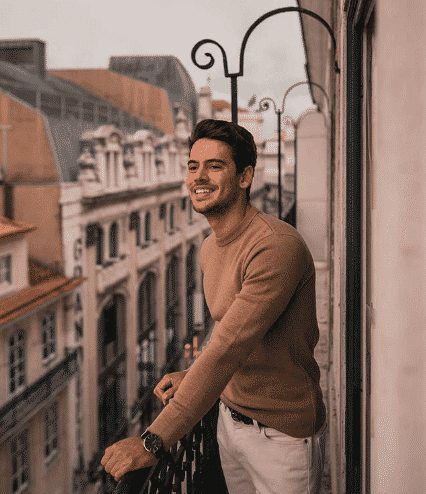 ↓ 8 – Denim jacket
Go for good quality. Some jackets tend to be affordable, but they are not worth your money. Denim is delicate and should be treated with care. Choose those who don't easily fade even after going through rounds of washing and drying.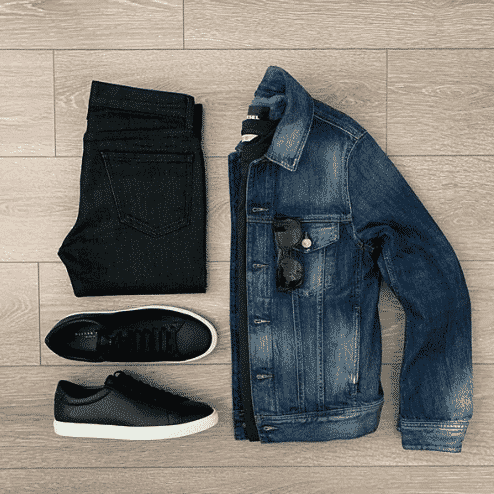 ↓ 9 – Black and Brown Belt
When it comes to belts, I always prefer leather.  Choose the ones with minimal designs, because after all, you are trying to be simple. Do not get those with big buckles unless you want to dress like a cowboy!  Some of the well-known brands with good quality leather belts are Timberland and Dickies.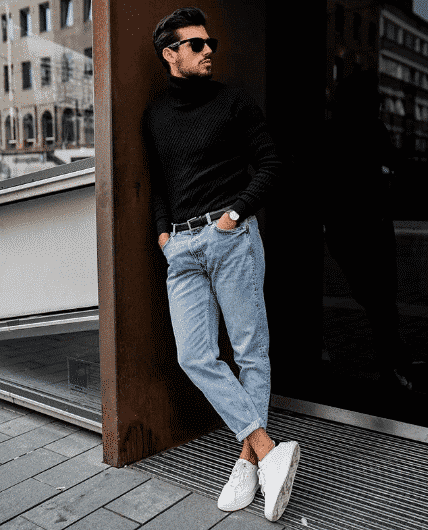 ↓ Japanese Minimalist Fashion Inspiration
Japan is known for having a humid subtropical climate because of warm and wet summers and mild winters. Like any other community, the Japanese people express themselves in many ways, and fashion is one. Oversized and boxy silhouettes are the standards of Japanese fashion.
Japanese fashion trends change fast every year. The people there can be seen as a mixture of all European, American, and traditional styles. You can even see folks in Tokyo wear popular trends, like skirts-over-pants or puffy sleeves.
Some of these Japanese clothing existed even before millennials and have been somehow modernized since then. But what makes them so popular up to this day? Let's find out by exploring some popular Japanese clothing items that can be a part of any minimalist wardrobe:
↓ 10 – Kimono
It is a traditional Japanese garment that also happens to be the national dress of Japan.  This clothing is known for being versatile. It is convenient to wear because they can be modified or altered to suit all seasons. The heavy silk kimonos could be worn in the fall and winter, while the light linen and cotton ones called yukata are best for the summer.
If you're interested in learning more about minimalist Japanese fashion, there are many fashion bloggers on Instagram you can follow, like this guy called @keisukeasano_ with over two hundred thousand followers to date. Many international Japanese brands like Uniqlo are also a good source of Japanese fashion trends.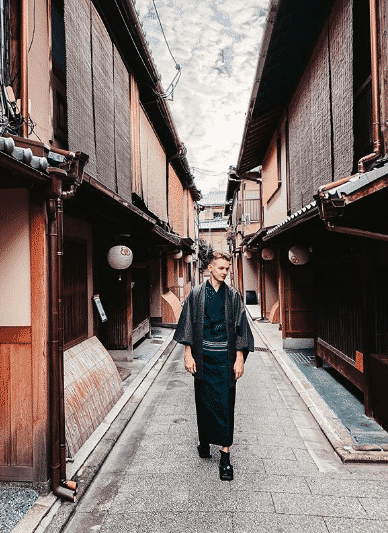 Casual Minimalist Outfits
These outfits are suitable for any season. So, regardless of how cold or hot it is in your country, you won't have to worry about which clothes to wear. Just remember, you are trying to be a casual minimalist while being stylish.
↓ 11 – Denim jackets and jeans
A blue denim jacket goes well with any chinos you have, but it goes best with jeans of the same color, especially if you are trying to look minimalist. A black trucker jacket, worn with black jeans, is also a good combination.  Levi's is one of my personal favorite brands for buying denim.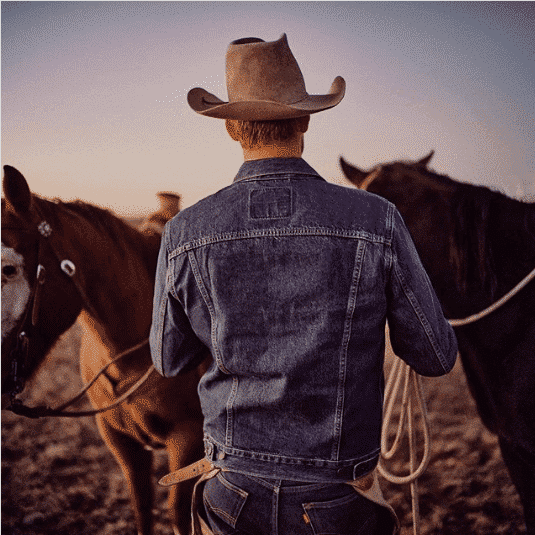 ↓ 12 – How to Style Minimalist Suits
Don't get lost. You are trying to look like a simple guy; make it a little less formal by changing how you style it. And if you are planning to get a new one, Dior has the best quality suits, in my opinion.
Isaac Hempstead Wright (@isaachwright on IG), who played Bran Stark in HBO's Game of Thrones, wore a black Dior suit at The Emmy Awards Night last September 2019. Many other celebrities like David Beckham (@davidbeckham on IG) wear similar suits, as well. And that's why the brand is often featured in many prestigious magazines and pages like UK Esquire.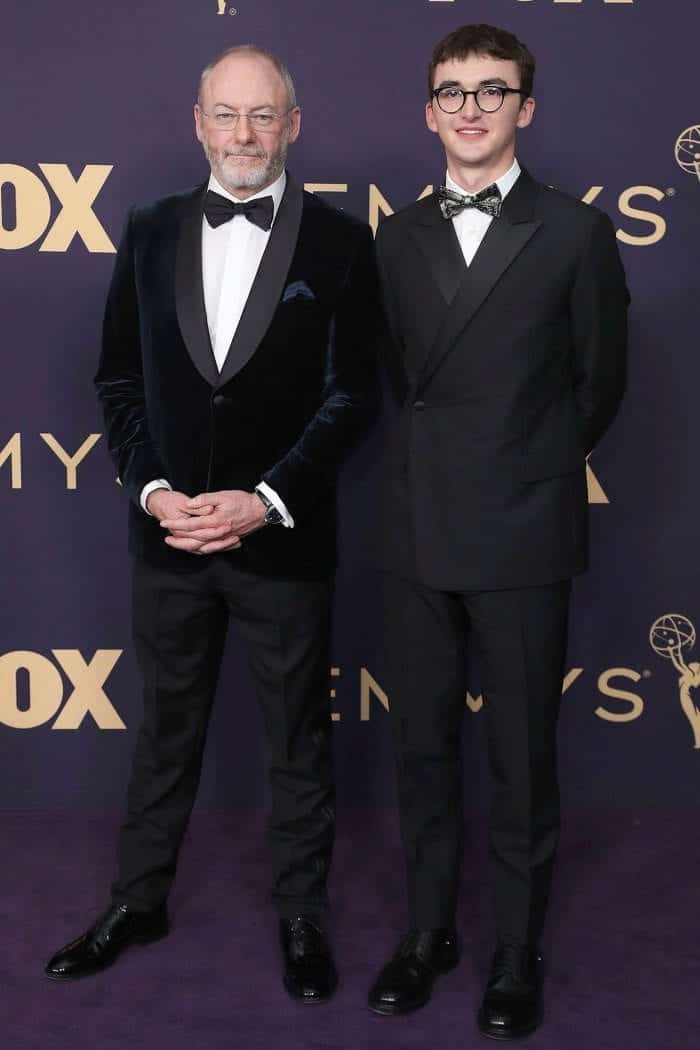 ↓ 13 – Turtleneck shirts
Try Tommy Hilfiger. I suggest cashmere turtlenecks. Partner them with chinos with neutral colors, and you're good to go! This outfit is best for cold weather.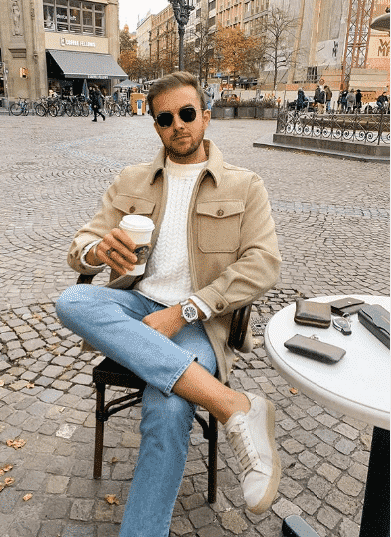 ↓ 14 – Polo shirts and T-shirts
There's nothing more basic than wearing just a pair of trousers and either a T-shirt or a polo shirt. This is like the foundation of a minimalist wardrobe. A clothing line called Richer Poorer has a great selection of good shirts for minimalist people.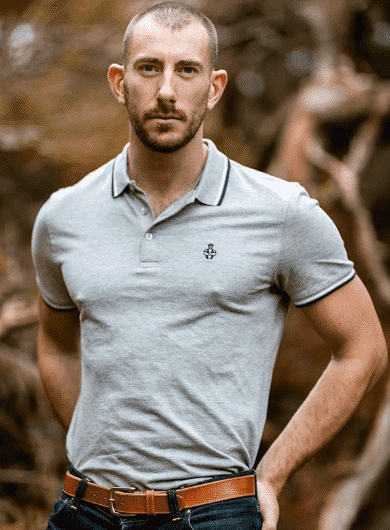 Minimalist Outfits for Athletes
Sportswear or activewear is a kind of clothing, including footwear, worn by mostly athletes for sports or physical exercise for practical, comfort, and safety reasons. Typical garments include tracksuits, shorts, T-shirts and polo shirts.
Regardless of whatever physical activity you're doing, having a minimal set of activewear is essential. Consider having clothes that will let you move freely and make you feel comfortable even under pressure and sweat.
↓ 15 – Gym workout
Get ripped with style! Sweatshirts and shorts are suitable for vigorous activities like these because they require movement from all body parts.  This outfit looks better if you go monochromatic like all-black.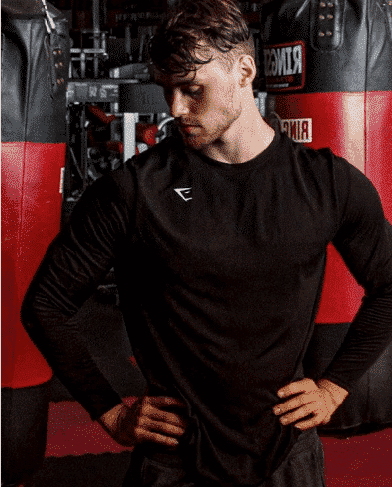 ↓ 16 – Running Outfit
Before getting your endorphins boosted, try a simple tracksuit for jogging or an all-grey hoodie with sweatpants that is also perfect for epic road trips.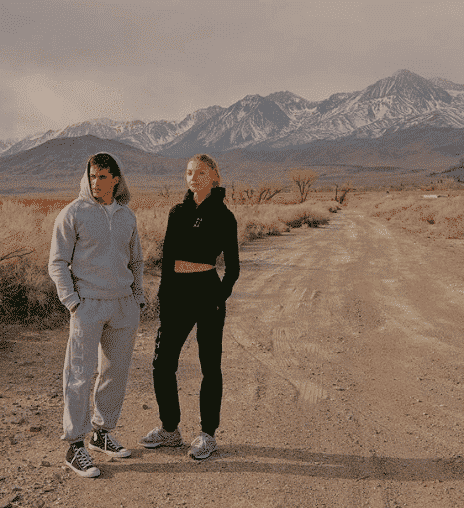 ↓ 17 – Outfit for Minimalist Outdoor Activities
Playing golf requires a large body movement and force for you to swing the club and hit the ball flawlessly. A simple polo shirt, tucked in with slim-fit chinos, with a black belt can do. Spice up the look with an ivy cap to achieve that signature golfer look. Shorts can be a replacement for pants, especially if it's too hot on the field.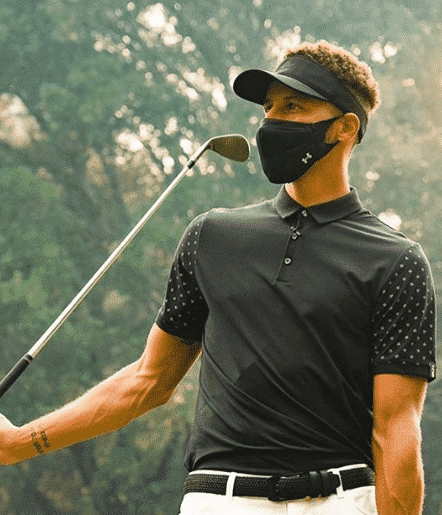 ↓ 18 – Minimalist Fashion Bloggers on Instagram
Founded in 2010, Instagram has been a potential platform for people to promote their businesses, sell their products, or share their lifestyle. And it has also become an advantage for the fashion industry since bloggers, celebrities, and influencers post their OOTDs and mention the brand or clothing line they got the outfits from.
Marcel Floruss (@marcelfloruss) is a Youtuber running the channel One Dapper Street. He uploads videos about outfit ideas and inspirations like minimalist outfit ideas, spring wear ideas, winter outfits, etc. He also has an Instagram page, which he uses in posting fitness and fashion-related stuff, along with his personal photos – family and lifestyle. Uniqlo is one of his favorite brands.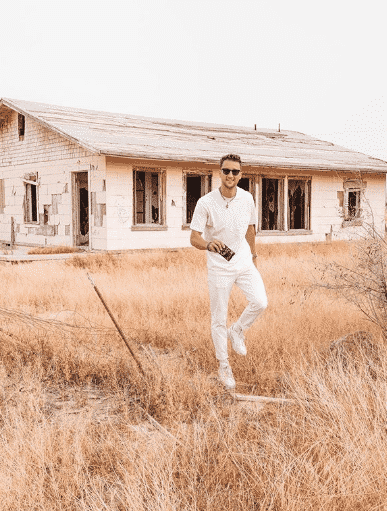 Another vlogger, Connor Franta (@connorfranta), also has a flair for style and aesthetics. His videos, however, aren't mainly about fashion. In fact, his channel is designed for random stuff – ranging from lifestyle to travel videos.
He's one of these internet sensations, which are like a beacon of positivity and good vibes. He spreads happiness online with his natural humor. Most of his content are about mindfulness and self-development, and occasionally, he shares some fashion tips. A fun fact about Connor is that he enjoys going to thrift shops. He often mentions Common Culture as one of the brands he loves the most.
To express his passion for photography, he uploads his clients' (most of which are celebrities and influencers) images on his other IG page called @othersbyme. Check that one out as well to have your eyes blessed by a wonderful feed. You might also get some great minimalist fashion inspirations from there.
↓ 19 – Minimalist Travel Outfits
Before choosing your travel outfit, consider the weather of the place you're visiting, its location, and the kind of activities you'll be having there.
It's not what you wear, and it's how you wear it. Netflix's Enola Holmes actor Louis Partridge (@louispartridge_) wore a pullover shirt with jeans and sneakers when he went to Paris. Notice the minimal color combination, and it's fit for the weather there in France.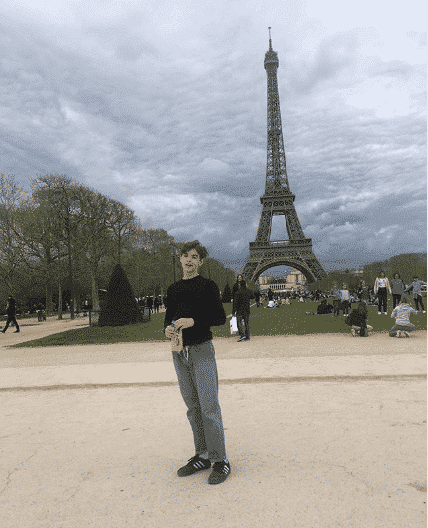 You can also pair your pullover with a pair of ripped jeans. The guy in the photo, @benorsini wears sneakers from Nike. They have a good collection of trendy sneakers. Go check them out.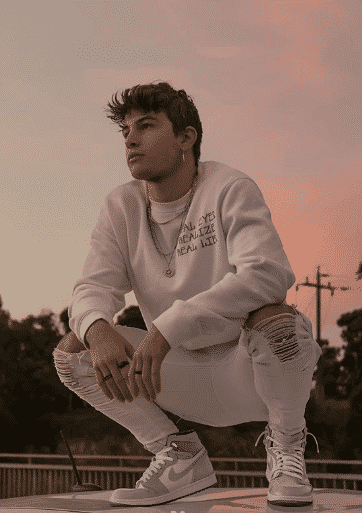 Minimalist Winter Essentials
Snow falling, wet roads, and cold winds… it's that time of the year again! Most of the time, we prefer to stay at home. Occasionally, we decide to go for a walk outside, either to buy something from the store or simply take a stroll around the block.
How do you cope with a subzero temperature? From turning the heater on to sipping a hot drink while sitting beside the fireplace, of course, it also involves wearing the appropriate outfits:
↓ 20 – Chunky Scarves
Tim Dessaint, a fashion influencer on both YouTube and Instagram, gets some of his winter essentials from @everlane.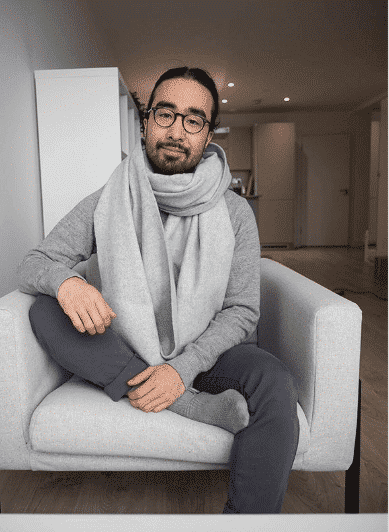 ↓ 21 – Thermal Jackets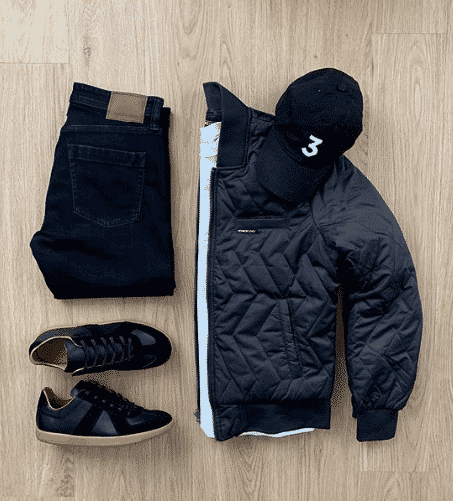 ↓ 22 – Peacoats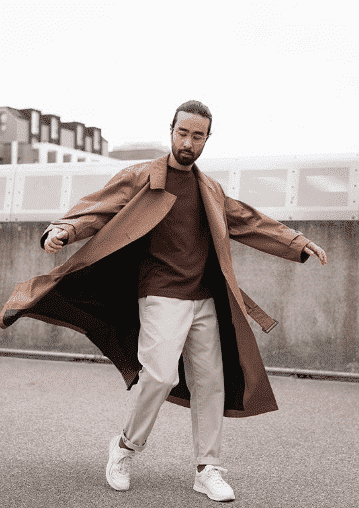 ↓ 23 – Camel Coat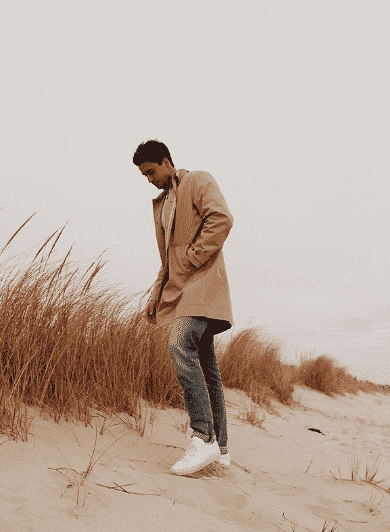 Minimalist Summer Fashion Essentials
Did someone say beach? Get ready for a summer getaway. Either going on a road trip with friends or having a picnic with your family, it's essential to be prepared to battle the scorching heat of the sun! And since it's hot outside, you might want to wear clothes with light and earth tone colors. With the fabric, linen and cotton are recommended for everyone.
Sunglasses will add flavor to your style, and it's also important to protect your eyes from direct sunlight. Rayban and Oakley are two of the best brands I know.
↓ 24 – Solid Colored Linen Shirts
A beige-colored, breathable linen shirt (like this one from @asket) will blend well with any of your light-colored minimalist shorts, including white and grey ones.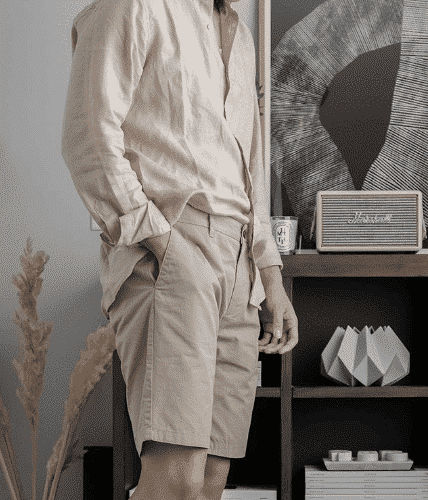 ↓ 25 – Tank Tops
For me, they're the best thing to wear in Summers, especially for a relaxed day at home with the family.