We've already talked about the different blazer styles for men but gray blazers seem to have a separate fanbase which deserved a special post. In a world soaring with color, where fashion frequently takes the front stage in the enormous spectacle of individuals' creativity, the subtle elegance of a gray blazer is irresistibly alluring.
Let's look at my top 17 favorite gray blazer looks and see how this classic piece can turn any man into a style maven. Here's everything that we'll cover:
How to wear a gray blazer: Tips to Consider
Wearing a gray blazer with style and confidence requires attention to detail and consideration of various factors. Here are some tips and things to consider when wearing a gray blazer:
Shirt Selection: Choose a dress shirt that complements the shade of gray in your blazer. Lighter gray blazers go well with white or light-colored shirts, while darker gray blazers can work with a wider range of shirt colors.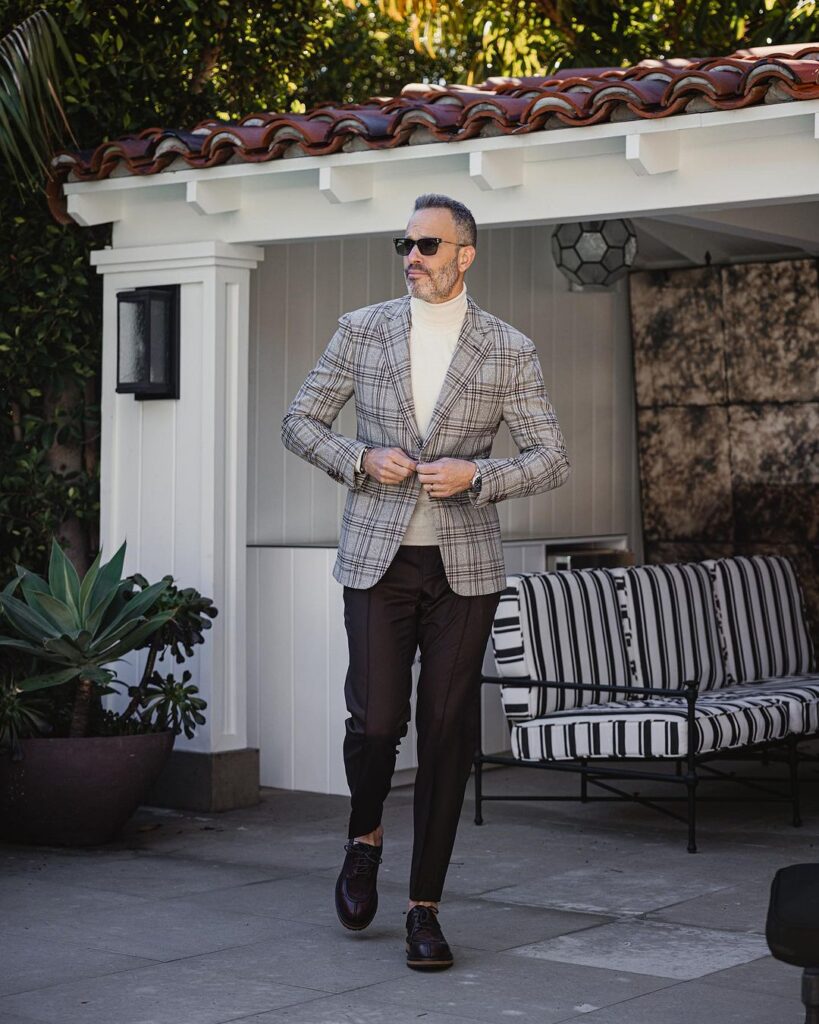 Tie or No Tie: Choose whether or not to wear a tie. A tie gives a formal touch and can be selected to complement or contrast with your shirt. You can just ignore the tie for a more relaxed look. If you wear a tie, choose one that suits your blazer and shirt. Solid color ties or modest designs are frequently effective.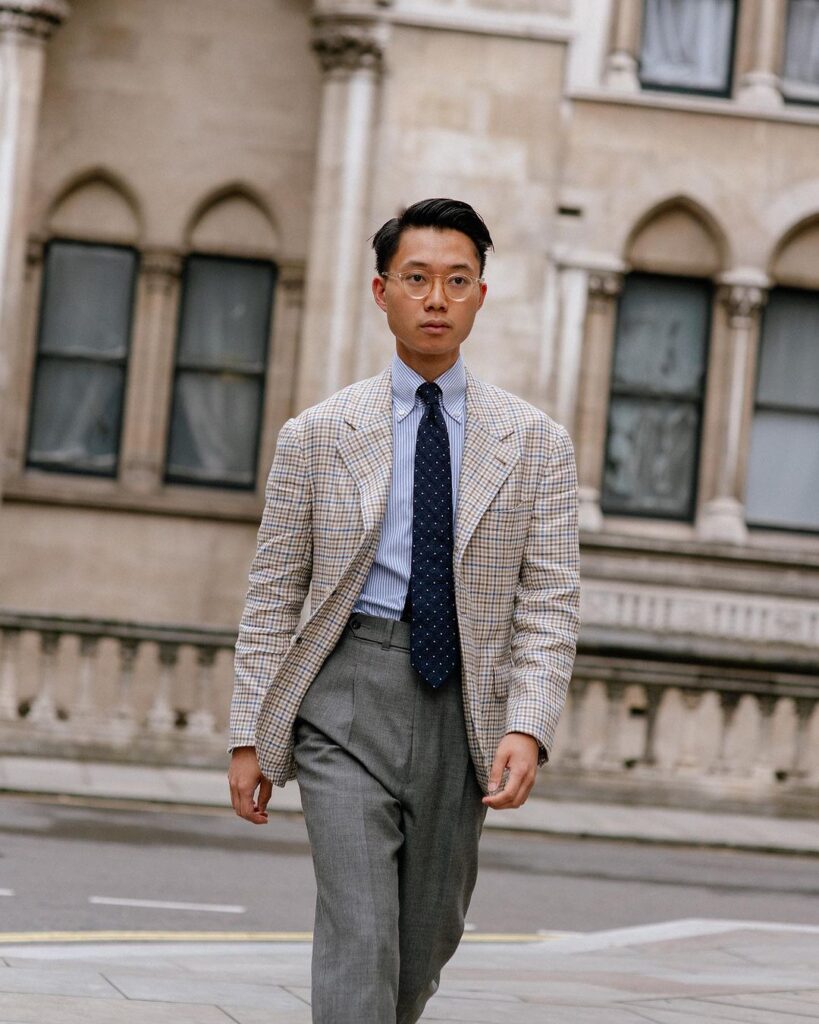 Pocket Square (Optional): Consider adding a pocket square for a touch of elegance. It can match your tie or provide a subtle contrast. Fold it neatly but not too perfectly for a relaxed look.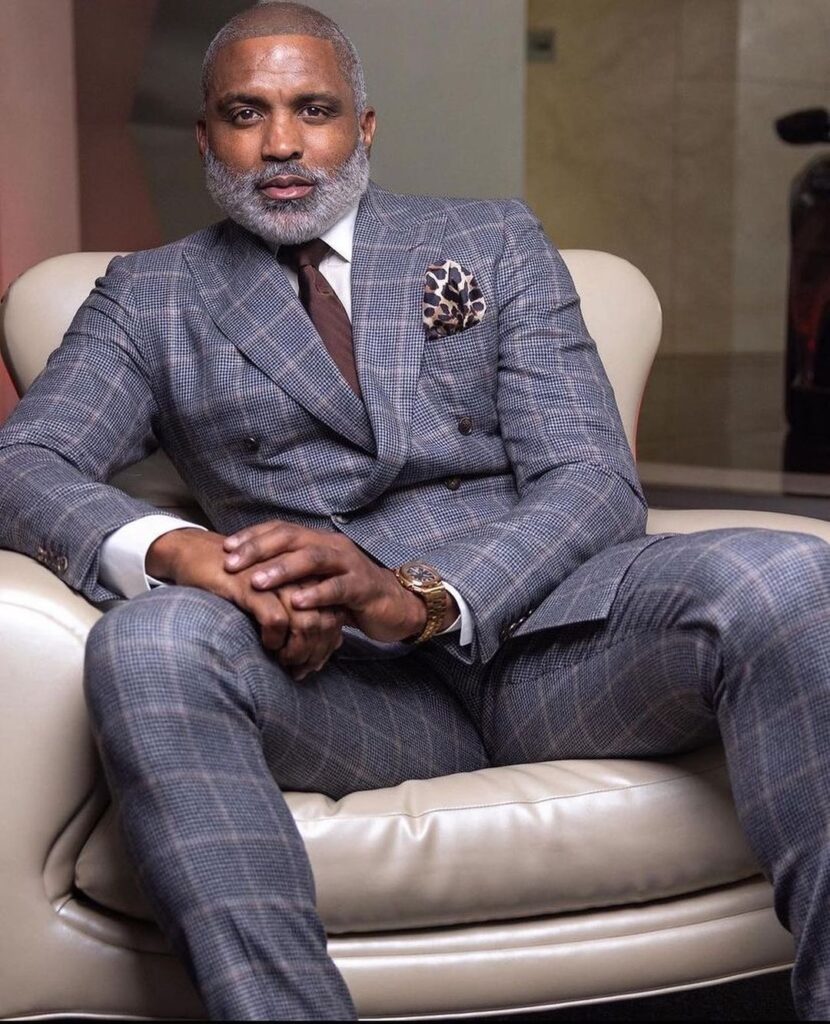 Pants Choice: Pair your gray blazer with trousers that create a pleasing contrast. Navy or charcoal pants are classic options, but you can experiment with other colors, like beige or dark brown, for a more casual look.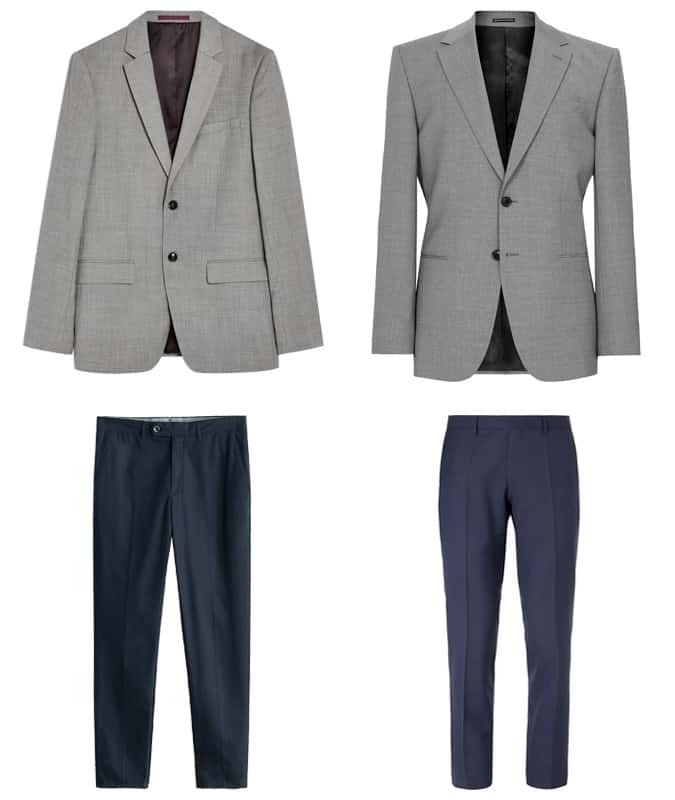 Belt and Shoes: Coordinate your belt and shoes with your pants. For example, choose a brown belt if you're wearing brown shoes. Classic footwear options include oxfords or loafers.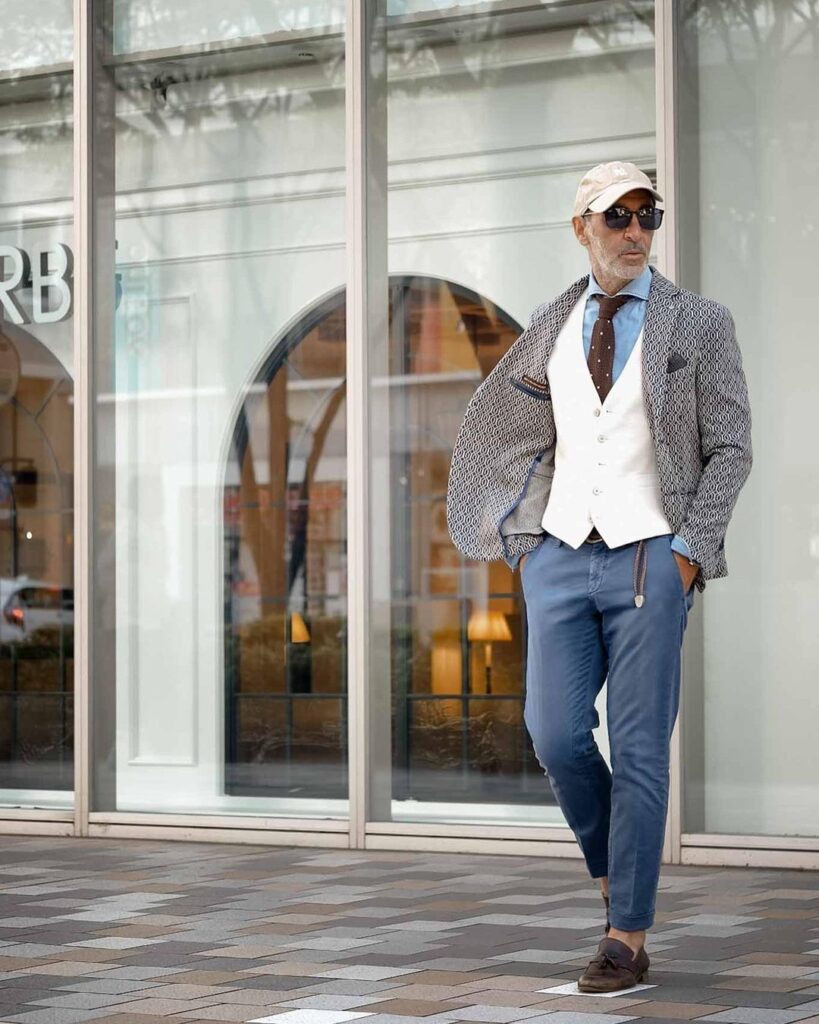 Layer Appropriately: Depending on the weather, you can layer your blazer over a lightweight sweater, cardigan, or vest. Layering adds versatility to your outfit.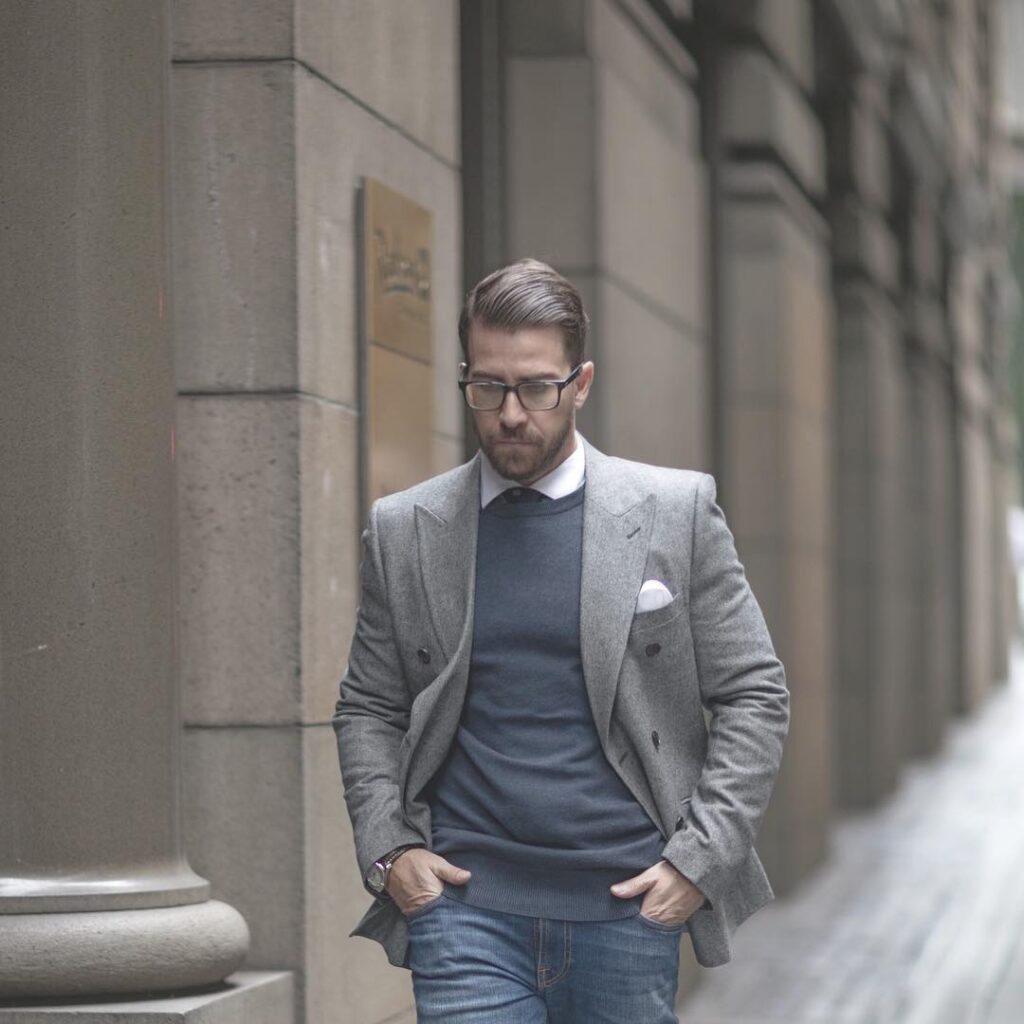 Accessories: Pair accessories like a watch, cufflinks, and a belt that complement your overall look. Please keep it simple and avoid over-accessorizing. Here's a list of must-have accessories for men.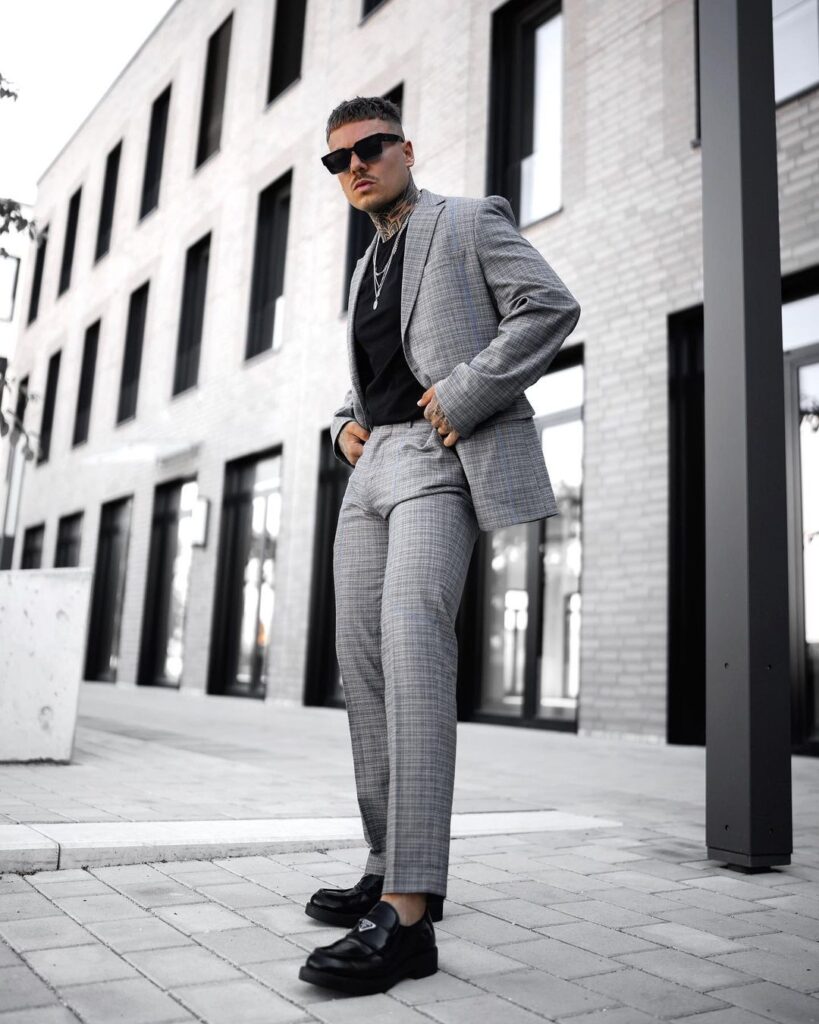 Grooming: Pay attention to personal grooming, including well-groomed hair, clean-shaven or neatly trimmed facial hair, and polished shoes. It will help enhance your overall appearance.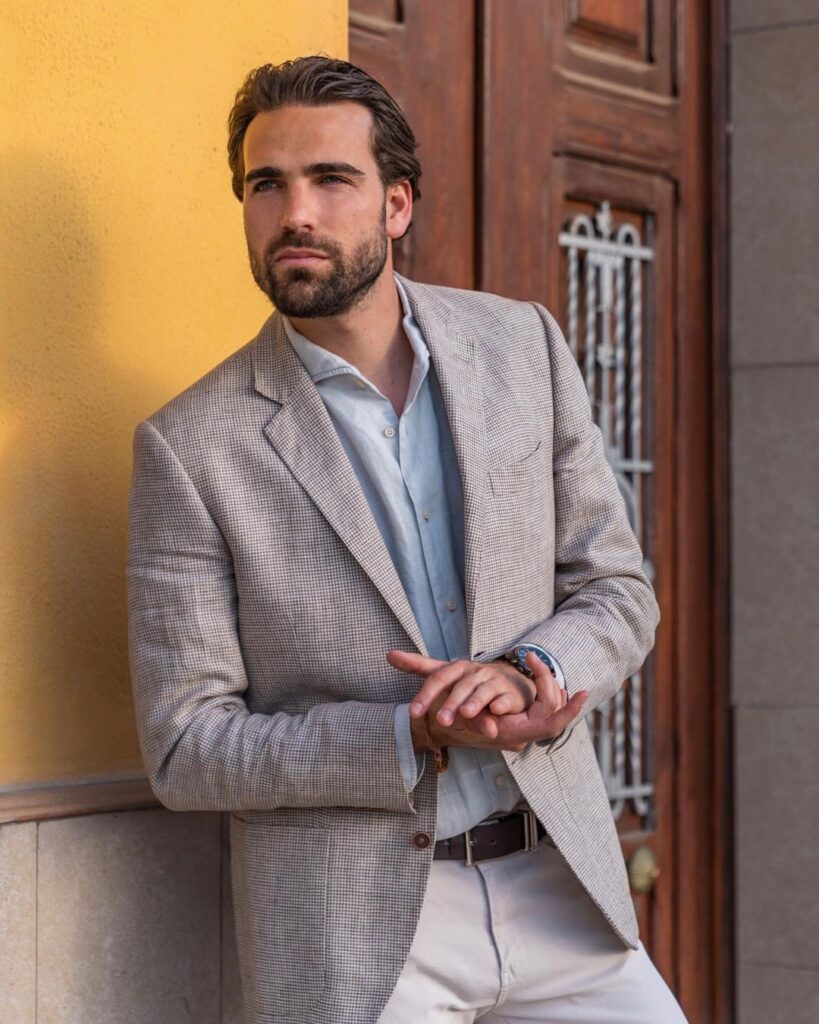 Confidence is Key: Confidence is the best accessory, regardless of what you wear. Stand tall, have good posture, and wear your clothes with confidence. Don't be scared to include your particular flair in your ensemble. Experiment with different combinations and accessories to personalize the appearance.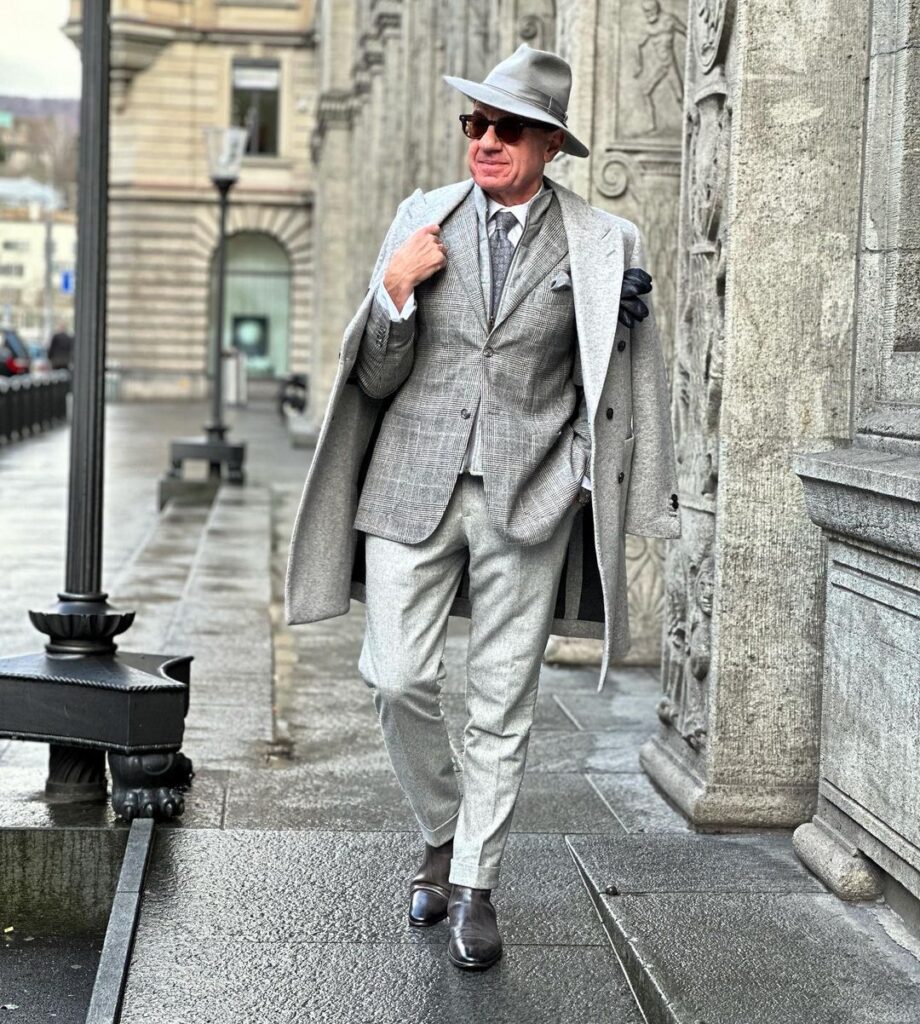 Consider the Time of Day: Evening events often call for darker shades of gray, while lighter grays work well for daytime occasions.
Determine the occasion and dress code. Is it a formal event, a business meeting, a casual outing, or a semi-formal gathering? Your choice of clothing should be the same as the occasion.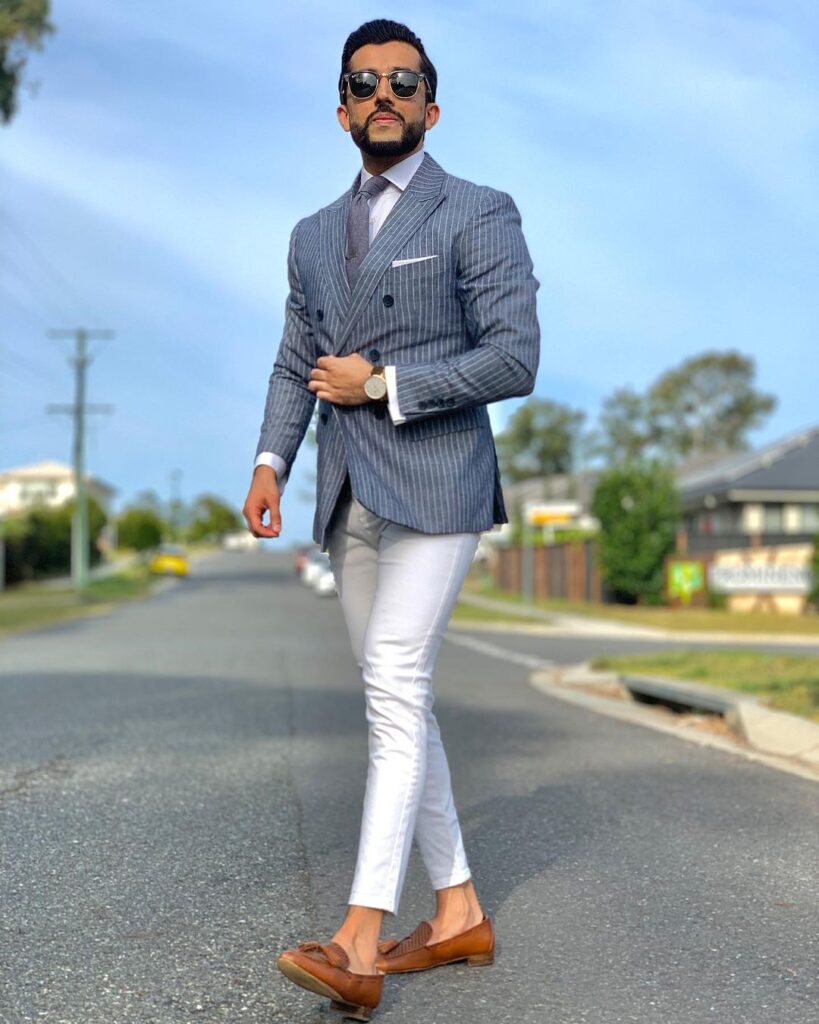 Remember that fashion is an art form with no hard and fast rules. The goal is to feel at ease and confident in your clothing. You'll easily ooze refinement and charm if you follow these guidelines and adjust your grey blazer outfit to your style and the occasion.
Date Night Looks
17 – gray blazer with matching black shirt & pants
16 – Light Gray Set with white tee paired white sneakers
For more ideas like these, you can check out this collection of warm outfit ideas for date night.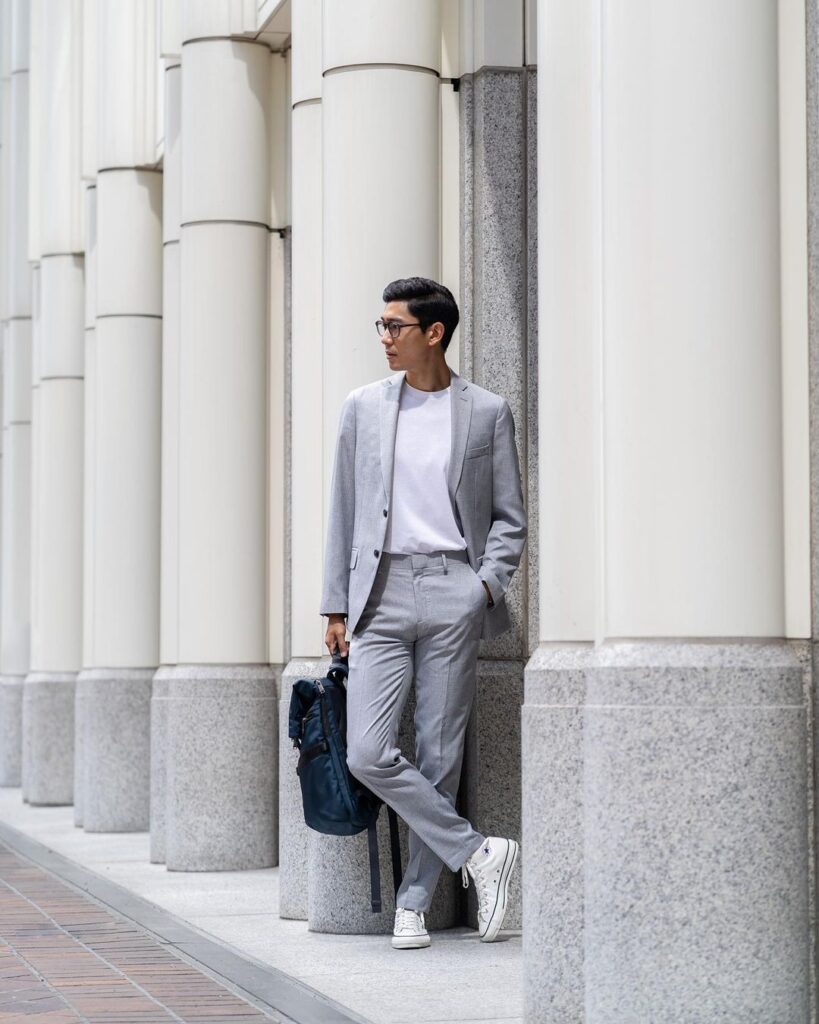 What to Wear with Gray Blazer for Work
15 – English Suit with dark brown dress shoes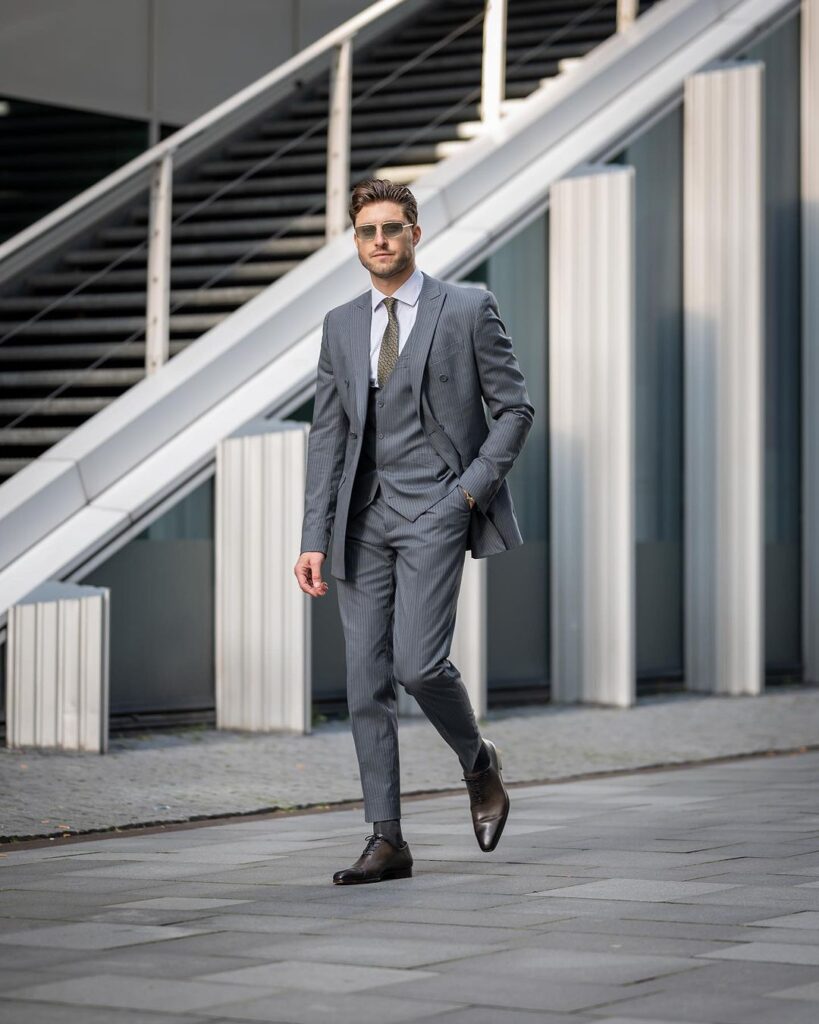 14 – Grey Suit with green tie & red white stripped Collared shirt
business to casual
13 – Gray matching suit with black tie and blue collar shirt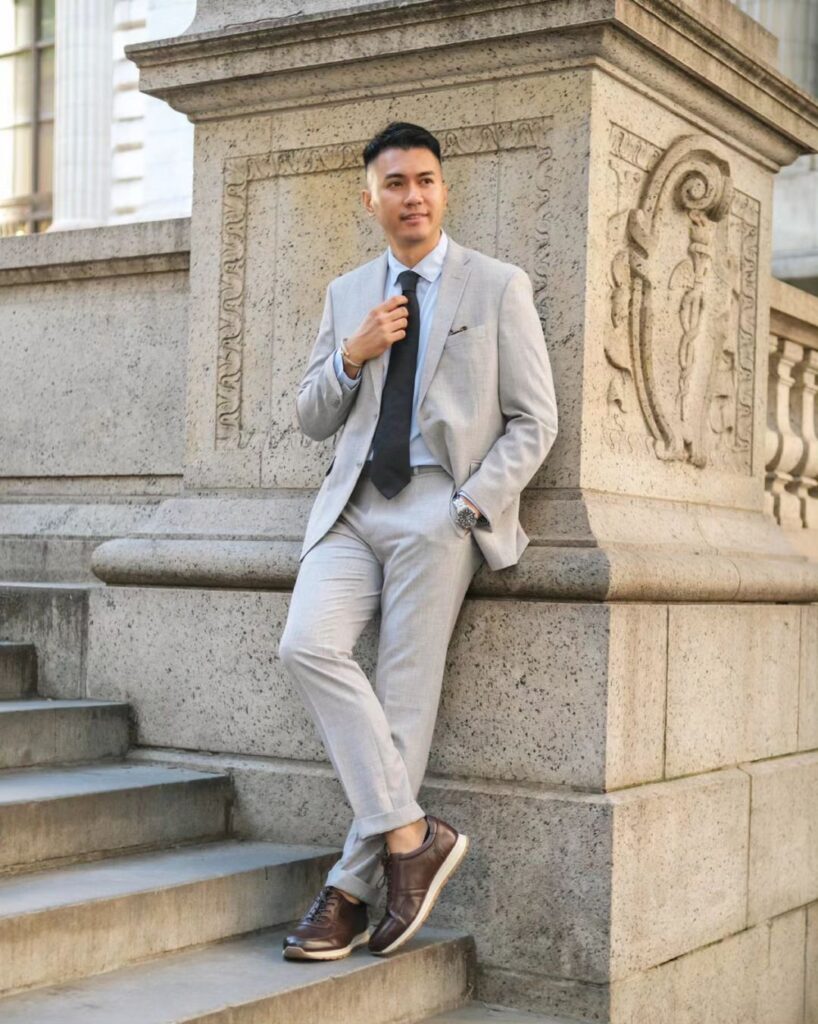 12 – James Bond off duty
preppy looks
11 – Gray stripped suit with black shirt & white loafers
10 – Wimbledon inspired look!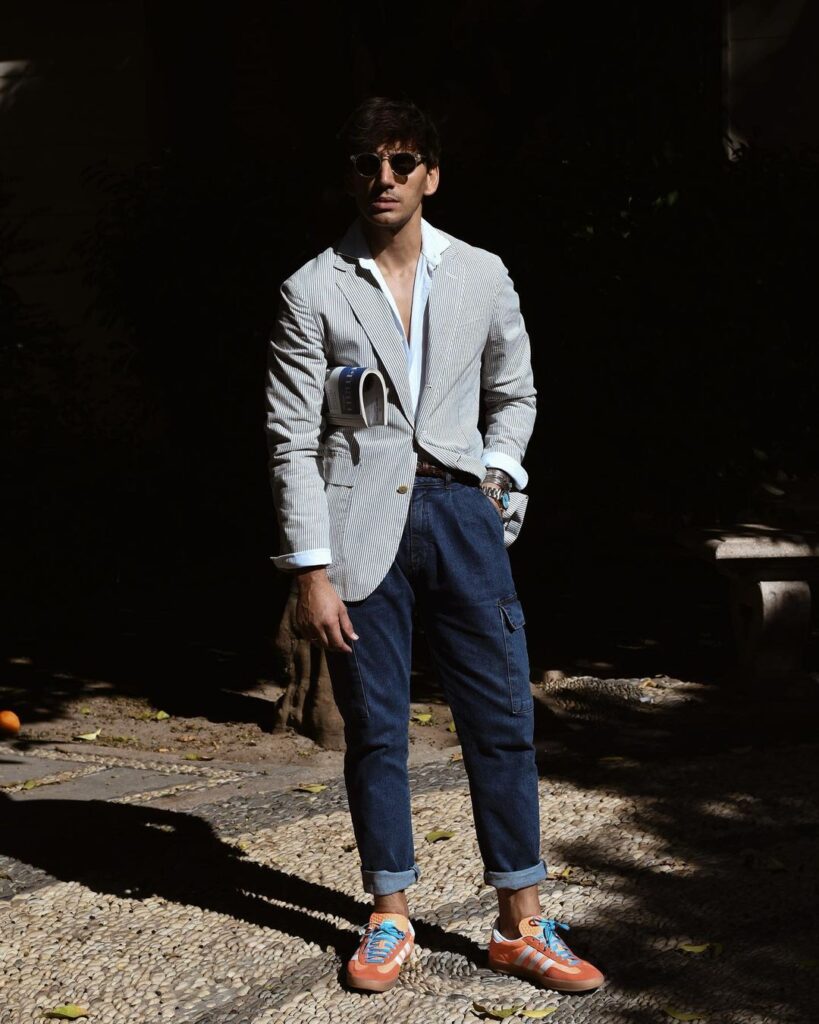 brunch looks
9 – Gray with hues of blue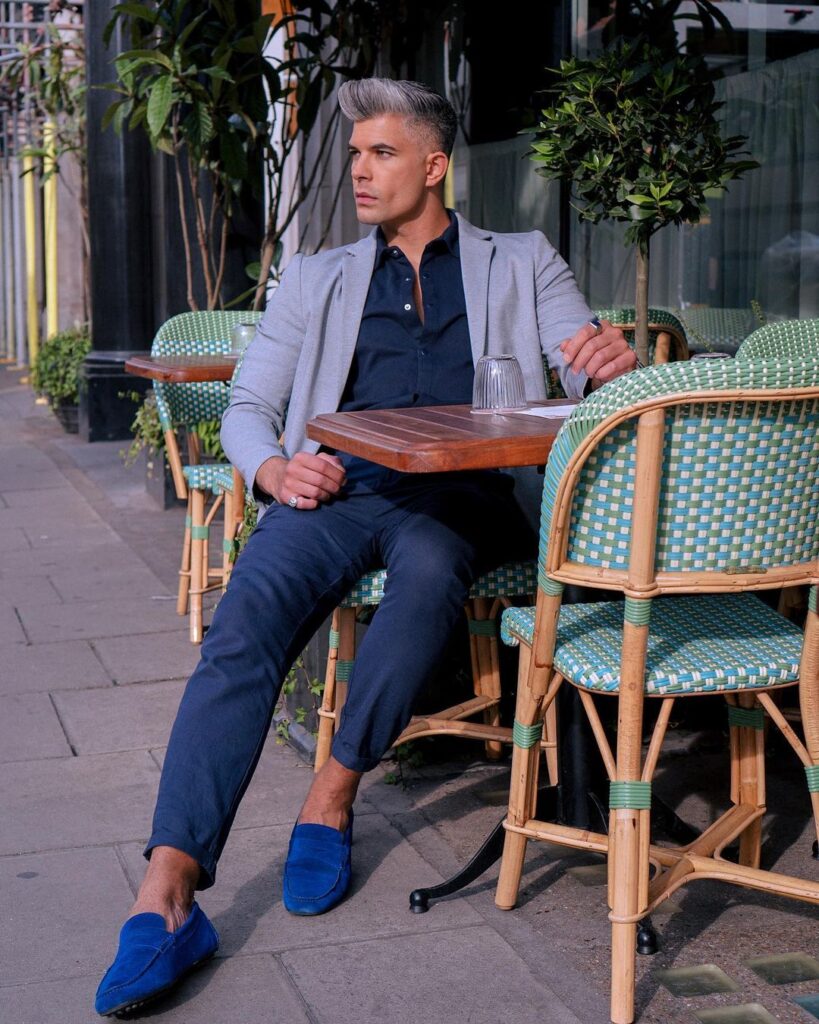 8 – blue pants and white loose t-shirt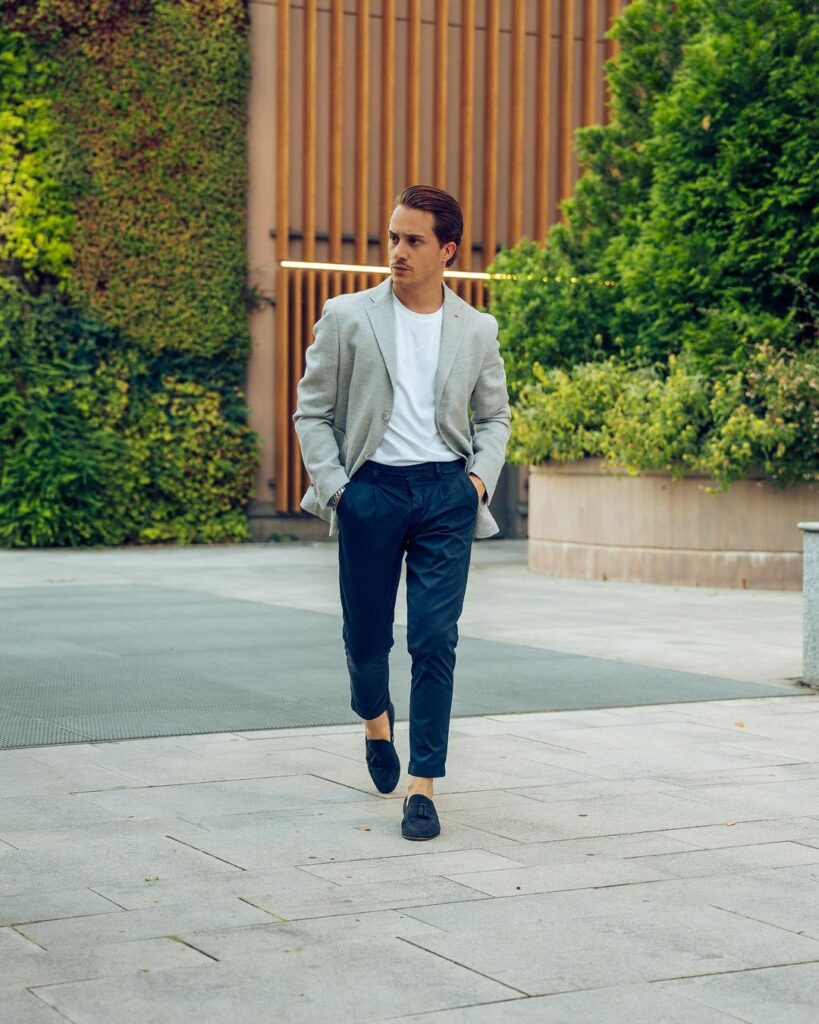 modern looks
7 – Gray blazer with white dress shirt paired with slim-fit purple pants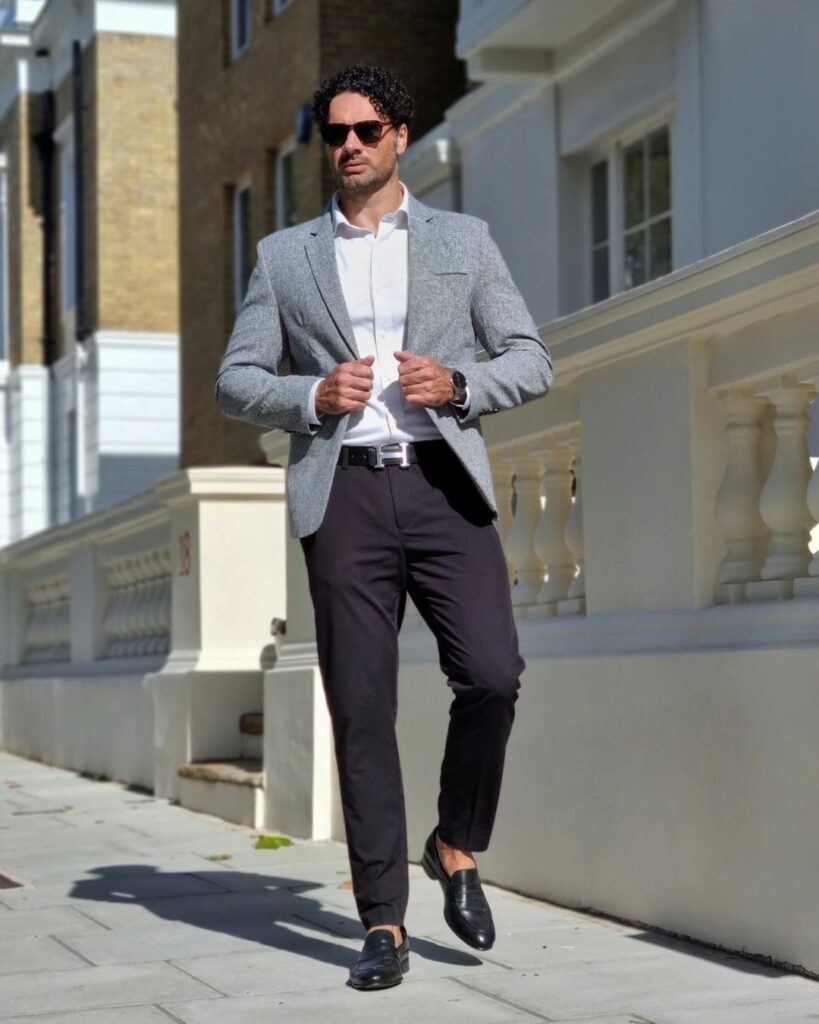 6 – Grey Blazer with cameo blue dress shirt & off-white loose pants
celebrity inspo
5 – Timothee Chalamet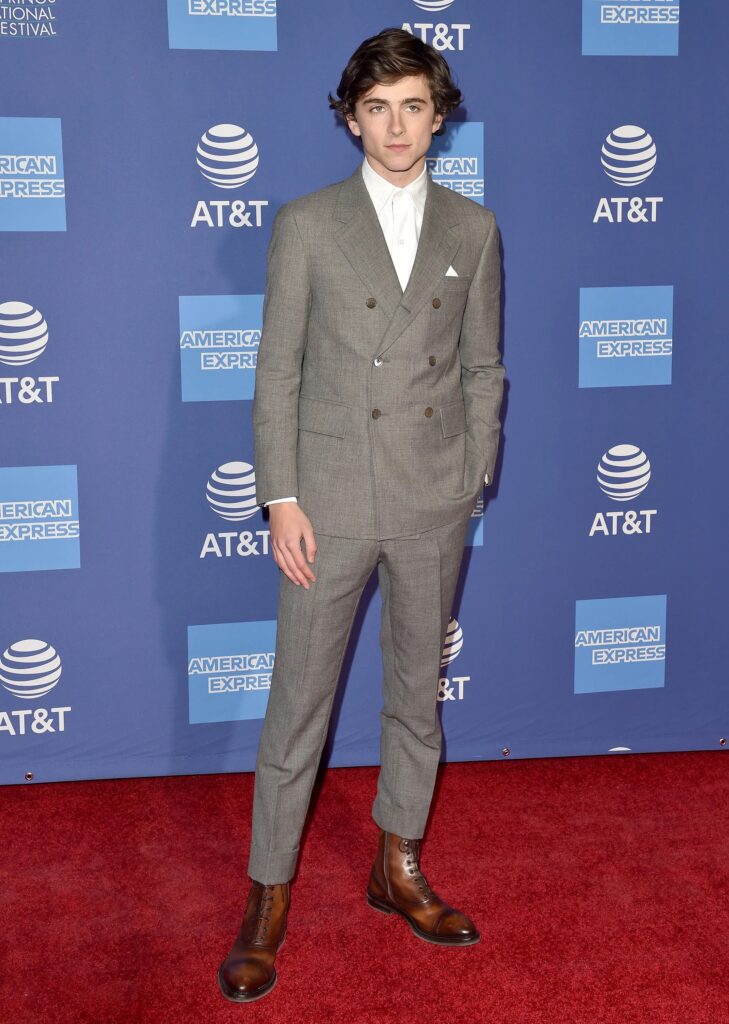 4- cruz Beckham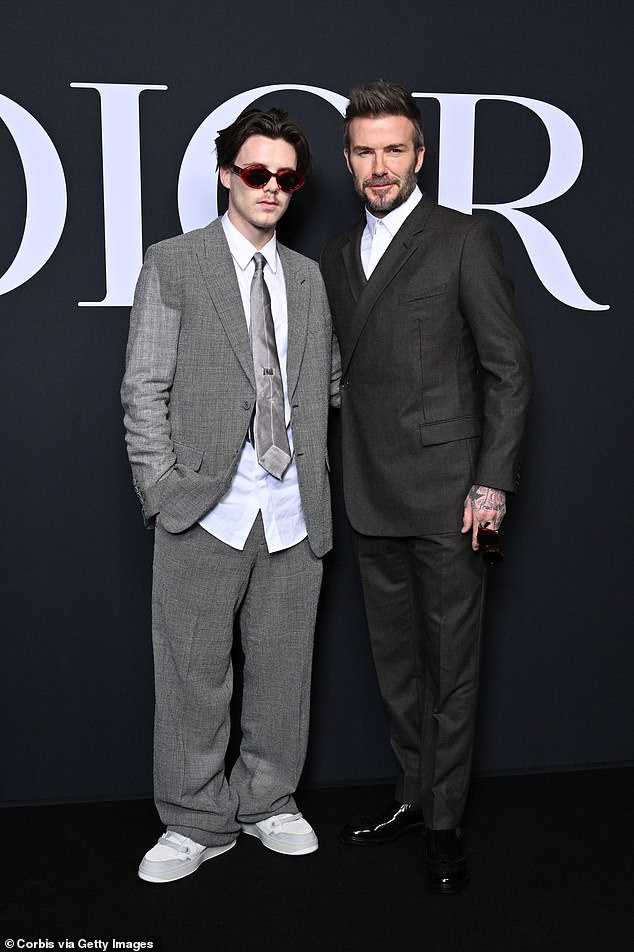 3 – Nicholas Hoult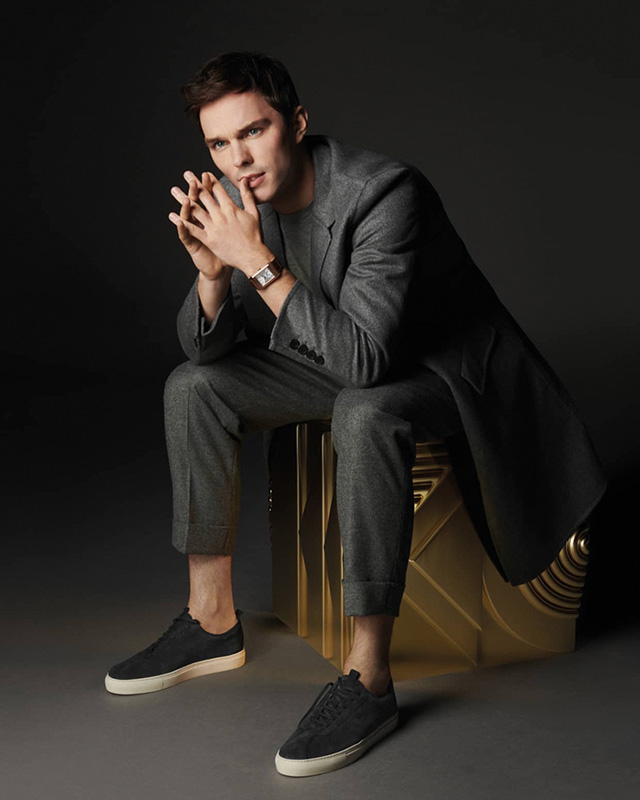 2 – Michael B. Jordan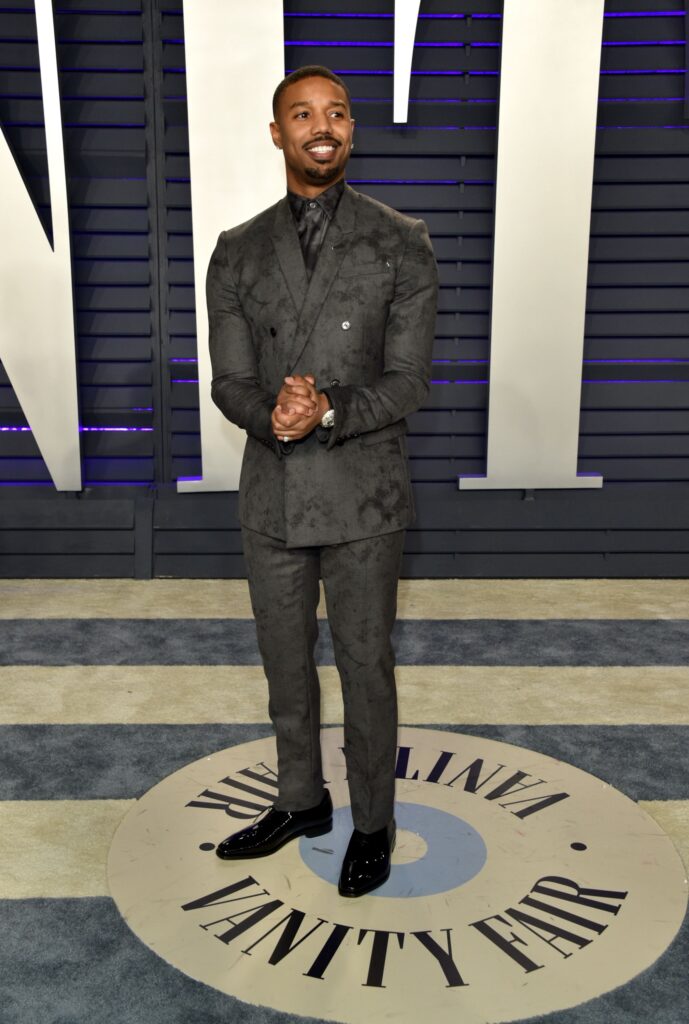 1 – Jake Gyllenhaal