Summer outfits for men over 50: If you look good, you feel good. That applies at any age, whether you're in your 20's or your 50's. A man's wardrobe can take subtle shifts as he grows older. As you mature, your wardrobe changes. It may go from trendy and fashionable to stylish & timeless.
A style that you feel confident and comfortable in. Your casual clothes are, quite simply, what you wear for yourself. It's the most obvious outward expression of your taste, your attitude, and your place in life. The top three things that an older man would want to consider in his casual dressing is the fitness of his clothes, comfort, and luxury. You're a gentleman with a firm idea of himself and his place in the world – your wardrobe should reflect that.
How To Dress In Fifties For Guys
Here are some do's and dont's for mature men to dress casually
Don't try to dress younger than your age.
Try to keep your wardrobe color-blocked.
Don't wear flashy or bright colors.
Wear smart, casual shoes.
Don't wear sneakers or flashy colored shoes.
↓ 30 – Summer Dress Shirts
Casual dress shirts are the most comfortable piece of clothing that a man over 50 could wear. These dress shirts do not only provide comfort but also give the man a great formal look. Any man over 5o usually prefers formal and decent clothing which they think suits their age, for this purpose different brands like Banana Republic, Uniqlo, Bonobos, Everlane, and the J.Crew would be your go-to stores.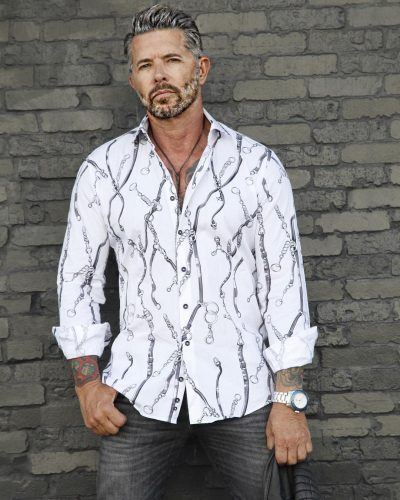 ↓ 29 – Dark Colored T-shirts
Another good look for men over 50 are T-shirts, preferable dark ones. Not that any other color won't suit them, dark T-shirts just give the men in this age group a specific look which makes them look incredible. These shirts are comfortable and give a casual look to the person. Some great T-shirt brands include Gucci, Versace, Lacoste, Ralph Lauren, Puma, Abercrombie and Fitch, River Island and many more. These T-shirts can be bought in the stores as well as online.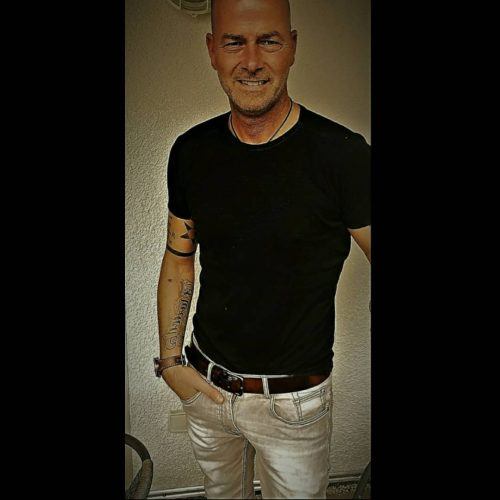 ↓ 28 – Sneakers & Tee For Casual Look 
A good casual day look is a plain or colored shirt with either pajamas or trousers. This is a very comfortable attire which gives a decent and good look to the man. They can be styled with a hat and some good sneakers to complete the look. It's also a pretty good look for boating trips and you can even swap the sneakers for boat shoes if you'd like.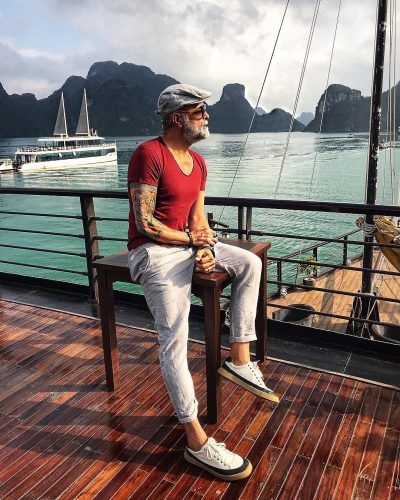 ↓ 27 – Easy Going Jeans
Jeans can be considered as the best look for any age, whether it be a 20-years-old or a 50-years-old. Jeans give a good and stylish look to the man, and they're decent enough to be worn at any age. They can be worn with any type of shirt. They give an overall great look. Some of the best brands for jeans are River Island, Levi's, and Calvin Klein but I would recommend staying away from ripped jeans.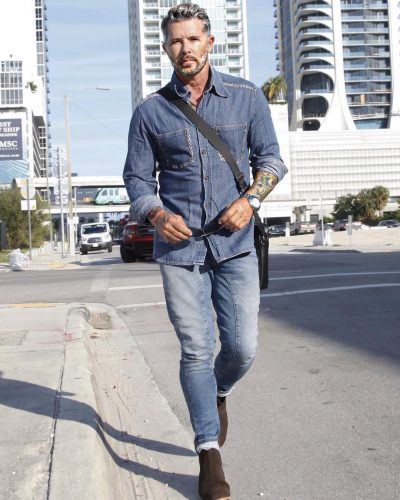 ↓ 26 – Simple Shorts
Shorts are always a good summer look. They could be considered the best outfit for summers, considering the warmth of the season. These are comfortable and good wear which looks great on a mature man. Some great brands for shorts are  Polo Ralph Lauren, Everlane, The Upside, J. Crew, etc.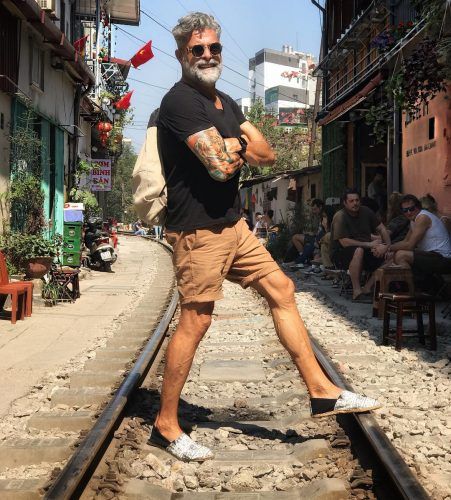 ↓ 25 – Button Down White Dress Shirt
A great look on men over 50 are formal dress shirts. This is quite a decent and professional look. For work, interview, business meeting, or any such purposes, formal dress shirts are what you should go for. These provide a great affluent look to the man. Brooks Brothers is the classic American dress shirt company. Joseph A. Bank is also a major men's clothing chain across the United States, for baby boomers. Another great formal dress shirt brand includes Ralph Lauren.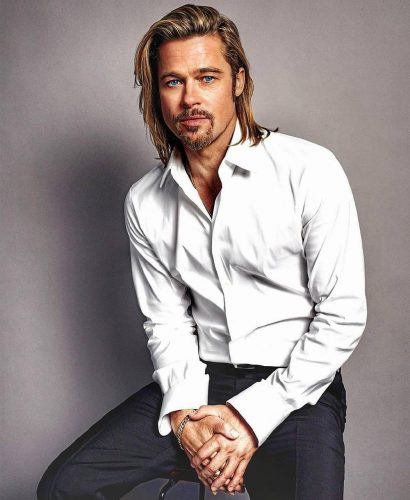 ↓ 24 – Casual Printed Shirts 
For a man who prefers variety and color, printed dress shirts are the best. These are quite decent and good-looking shirts which provide a casual look to the man. These shirts can be combined with jeans or trousers to complete the entire good look. Stacy Adams, Boss Hugo, JCPenny are some of the brands that design casual printed shirts.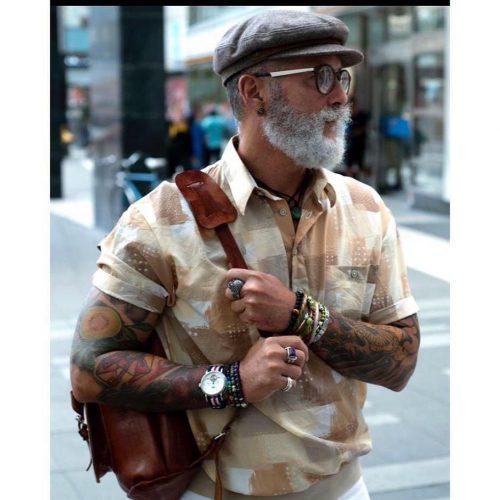 ↓ 23 – Solid Colored T-shirt
T-shirts have always been a great look at any age. They are most commonly worn by men of any age. Plain T-shirt are considered a good summer outfit for men over 50. This attire provides casualness and decency to the man. Some great T-shirt brands include Express Inc, Kenneth Cole, Jack Wills, Dolce & Gabbana, and Iwin Clothing.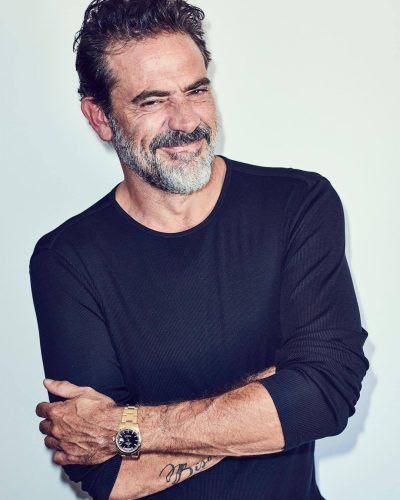 ↓ 22 – Tank Tops
A good stylish look for a man is a sleeveless tank top. It is a comfortable shirt to wear in summers and gives a great and stylish look for men.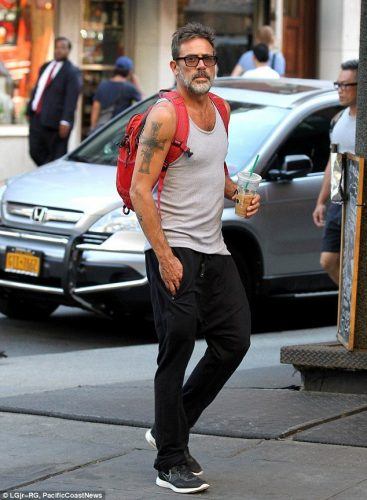 ↓ 21 – T-shirt With Jeans 
To complete a good look, a T-shirt can always be combined with jeans. This is a good summer, casual look for old men. These can be used as an everyday look for ordinary purposes. Some good jeans companies are Levi's, River Island, Dolce & Gabbana, etc. Good T-shirt brands include H&M, Iwin Clothing, TXC Brand, Burberry, etc.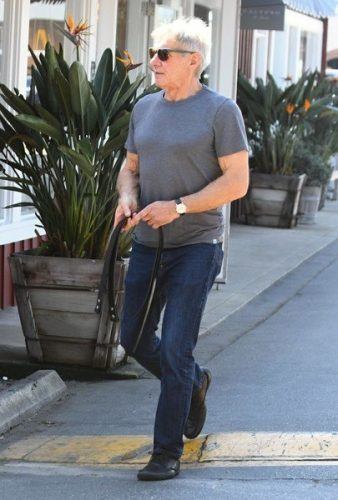 ↓ 20 – Dress Shirt With Jeans
To go towards a little formal look, jeans can be combined with dress shirts. These can either be tucked in, or tucked out. This gives a good formal sense to the man and can be worn on many different occasions. Some great dress shirt brands are River Island, Banana Republic, J. Crew, Topman, The tie bar, etc. These can be combined with some good jeans like jeans from Gucci, Guess, Levi's, Escada, etc.
↓ 19 – Leather Belt
A good and stylish look can be provided to the man when he chooses to combine his T-shirt and jeans with a good leather belt. These belts give a good luxurious and decent look to the person. Brands like Ralph Lauren, Stussy, Anderson's, Fjallraven, etc style some great leather belts which can be bought on their online stores.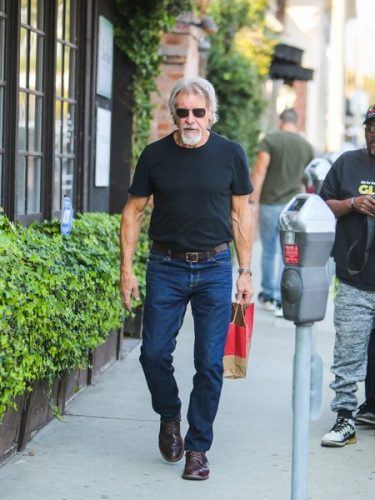 ↓ 18 – Muscle Fit Style T-shirt 
Being careful about your body is always a good thing. Working out and keeping your body in a healthy shape is always stressed. If you have maintained yourself by working out then its never a bad idea to go for slim-fit or well-tailored shirts. These shirts compliment the muscles of your arms and make you look fit and in shape. Some of the brands of these style shirts are GAP, Giordano and The Texture.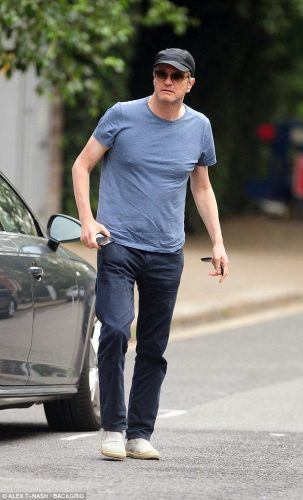 ↓ 17 – Pocket Style Casual Shirt
For a good casual and decent look, you can always go for a pocket styled shirt. This is a very good-looking and easy-going look that can be worn on most informal occasions. Some of the main brands that present these brands are Burberry, Prada, Hartford, Ralph Lauren, etc.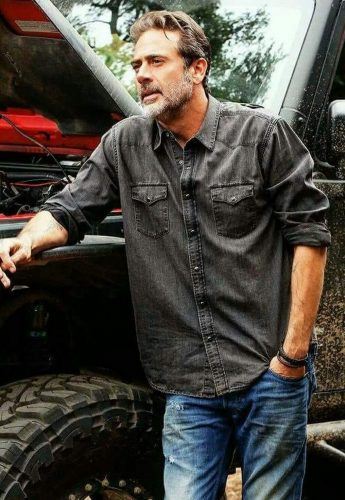 ↓ 16 – Khaki Pants
Casual shirts like slim-fit linen shirts go really really well with khaki pants. These are quite tasteful and gives a colorful and stylish look. Usually, these pants go really well with white, navy, and pastel-colored t-shirts or polo shirts. Some of the best brands that present these khaki pants are Nordstrom, Topman, Zappos.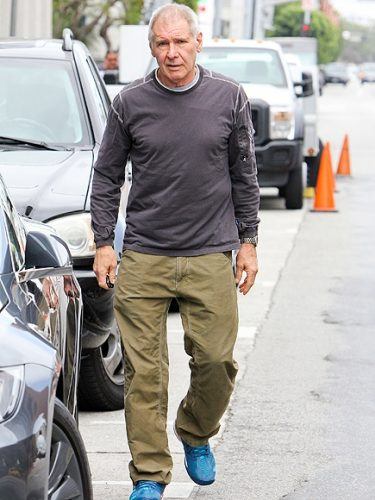 ↓ 15 – Relaxed Pants
Casual pants are also a really nice way to go when you want something laid-back and relaxed. T-shirts with casual pants are a decent and somewhat formal look. The casual pants give quite a mature look to the person so they'd really suit men over 50. The top brands selling these casual pants also referred to as trousers are John Players, Raymond,  Van Heusen, Peter England, Blackberry's, Park Avenues, Louise Phillipe, Invictus etc.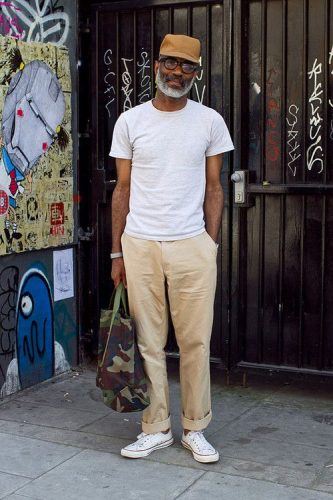 ↓ 14 – Pocket Style Dress Shirt 
A pocketed dress shirt is a very good-looking and formal look. If you have formal events, jobs or interviews etc to go to, you definitely should go for a pocket style dress shirt. This shirt gives quite a professional and decent look overall, making you look great. Thomas Pink, T.M Lewin, Charles Tyrwhitt, J.Crew, Club Monaco, Brooks Brothers, etc are some of the top brands that style and present such dress shirts.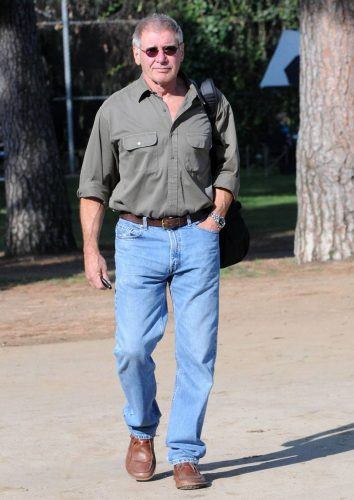 ↓ 13 – Short Sleeved Suit
A sleeved suit also called a safari suit is formal wear for men. Men over the age of 50 usually prefer these and look good in them. These can be worn in formal gatherings, meetings, jobs, interviews or even for a casual jog or walk around the park. These sleeved suits are made in different fabrics like linen, wool, nylon, etc and they should be selected based on the season or the weather. These suits are presented by different brands like Raymond, Vimal, Mayur suitings, etc.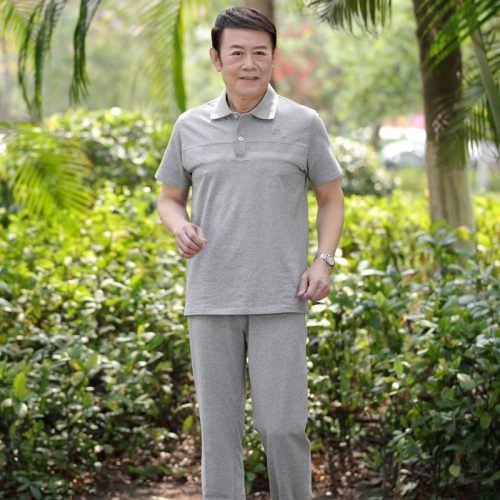 ↓ 12 – Formal Pants With Suspenders
Another decent and formal look that would look great for men over 50 is formal pants with suspenders. Suspenders reflect a very formal and professional look. These are worn at formal occasions like offices, meetings, interviews, office events, etc. Different types of suspenders can be worn according to your personal style. Some different types of suspenders include clip-on suspenders, button-on suspenders, work suspenders, etc.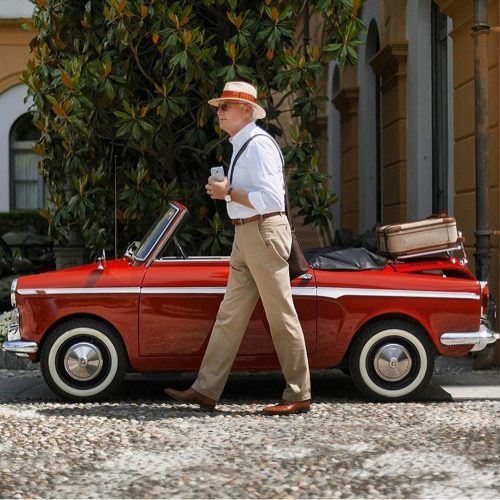 ↓ 11 – Check Shirts
A quite cool look is presented by printed dress shirts. These printed check shirts give a good look and can be combined with jeans and trousers, both. These shirts are good for casual as well as formal look. Some of the brands that design these shirts are J.Crew, T.M. Lewin, Club Monaco, Brooks Brothers, Thomas Pink, etc.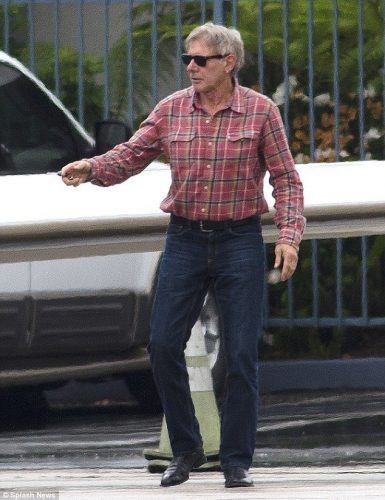 ↓ 10 – Funky Shirt With Hats 
For a more cool and casual look, funky shirts can be combined with hats. These looks reflect quite a colorful and fun-loving personality and look really cool when worn. Brixton, J. Barbour and sons, Borsalino, Lock and Co. Hatters, New Era Cap Company, Christy's are some of the best brands that design hats.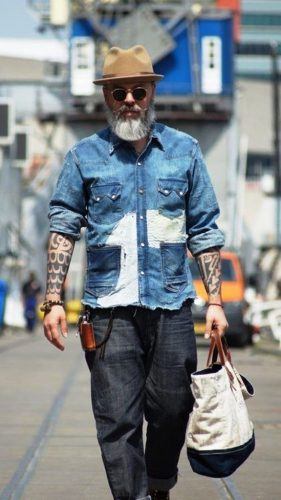 ↓ 9 – Collared T-shirt Styled 
Collared T-shirts are usually worn for formal gatherings. These are also good for office wear and other formal occasions. These present a modest, professional look. Collared T-shirts are worn usually with trousers to give a good professional look. Tommy Hilfiger, Burberry, Brooks Brothers, Hugo Boss, Fred Perry, Ralph Lauren, Lacoste are some brands that sell these types of dress shirts.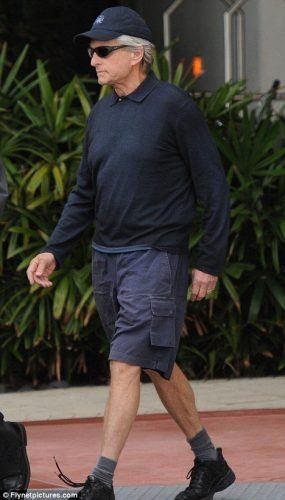 ↓ 8 – V-neck T-shirt
V-neck T-shirts are another item you need for casual looks. These are worn usually with jeans or shorts and in informal occasions. Calvin Klien, Adidas, Hollister, Tommy Hilfiger, etc are some of the top brands that produce V-neck t-shirts.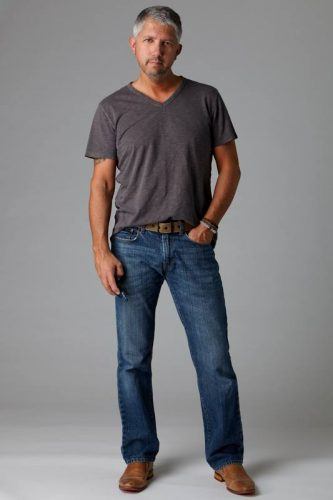 ↓ 7 – Plain T-shirt With Shorts
For a comfortable and easy-going summer look, shorts are the best solution. These are stylish and also provide comfort during summers. They are informal wear and can be worn almost anywhere. Tommy Jeans, Everlane, Ralph Lauren, The Upside, P.E Nation, Hugo are some of the top brands where summer shorts are easily available.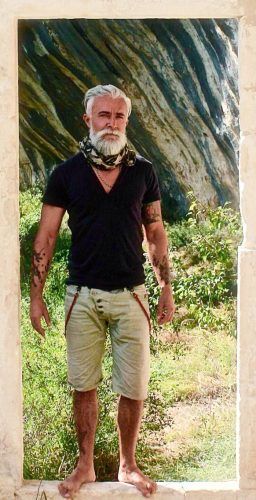 ↓ 6 – Casual Dress Shirt With Trousers
Casual dress shirts with trousers are the best summer formal wear. They can be combined with a tie to give a more classic and professional look. This wear is best for office surroundings, formal meetings and gatherings, formal events. Some of the best brands that design casual dress shirts are Anna Matuozzo, Battistoni, Ralph Lauren, Barba Napoli, Brioni, Charles Tyrwhitt, Hilditch And Key, Brooks Brothers, Gitman, Lorenzini, Charvet, Emanuele Maffeis, etc. For good trousers, some of the brands are Uniqlo, Beams, J. Crew, Cos, Incotex, Acne, Wooyoungmi, Theory, etc.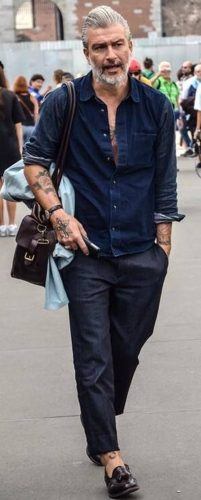 ↓ 5 – High-waist Trousers
These are high waisted trousers that are worn with dress shirts and can be combined with a good belt to present a better look. These trousers are best suited for almost all formal gatherings.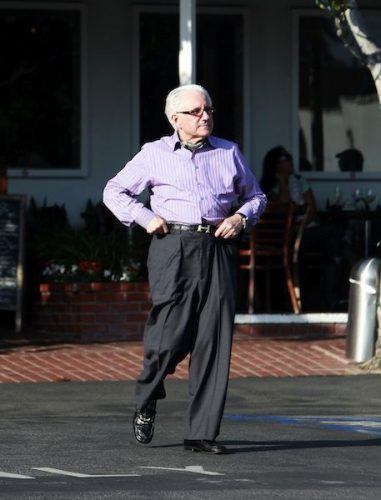 ↓ 4 – High Waist Trousers With Suspenders
Another look for high waist trousers is to combine them with suspenders. These are also good formal wear and look incredibly well and cute with older men. John Deere, Trafalgar, Carhatt, Harley Davidson, etc are some of the good brands of suspenders.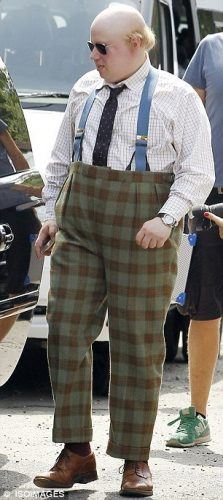 ↓ 3 – Single Collar Polo Shirt
The single collar polo shirt is a very casual summer look. These can be worn with trousers and jeans, both. For casual occasions and ordinary and normal days, these shirts are good to wear. Lacoste, Ralph Lauren, Burberry, Tommy Hilfiger are some good brands that sell these shirts.
↓ 2 – All Jeans Attire
A jeans shirt combined with jeans pants are really stylish and casual wear. This look looks great for any normal day wear. It is stylish casual wear that looks great on men. Van Heusen, Roadster, Blackberry's, Here&now, etc are some of the top brands that sell denim shirts.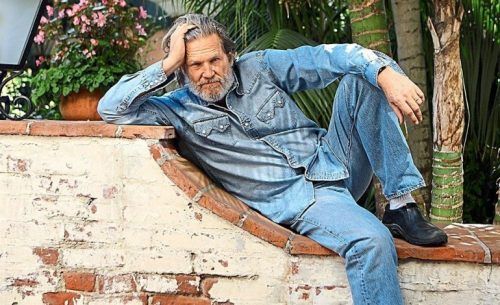 ↓ 1 – Dress Shirt with Shorts
Shorts can also be combined with dress shirts for a good casual look. They are worn as a casual and informal look. Dress shirts with shorts reflect a good and very comfortable look for summers.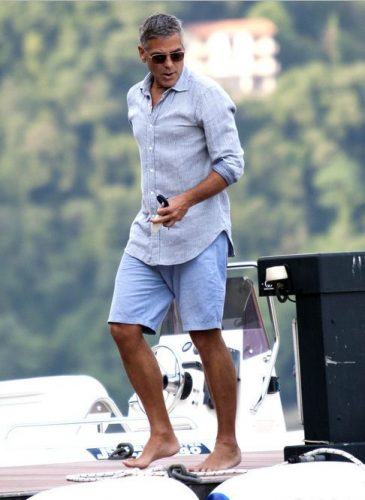 Frequently Asked Questions
Q. What Not To Wear In Your 50s?
Keep things simple, especially when it comes to trousers. So avoid printed trousers, ripped jeans, or anything that you feel is too over the top. Similarly, when it comes to shoes, avoid high top converse sneakers. This doesn't mean you don't need to wear sneakers anymore, just that you need to choose more mature options.
Q. Where To Shop From?
We have discussed throughout this article the best brands for different types of clothing items. But overall, if we had to select our top 3 brands for men over 50 and beyond, they would be Marks&Spencer, Oliver Spencer, Mr. Porter, John Smedley & Lacoste.
Q. Can I Wear Skinny Jeans in 50s?
If you feel like you look good and comfortable in skinny jeans then there's absolutely no reason for you to not wear them.