January Outfits for Men: A new year brings new trends, more refined styles along with new smiles, hopes, and promises while demands some resolutions in many aspects of one's life. Clothing and dressing style are important aspects that always need to be updated whenever season or year changes.
It has now turned vital when speaking about one's persona and trusts me, and men are quite conscious of their attires and an impression more than women. So why not give your wardrobe a fresh breath as a new start with the latest apparel and accessories?
How to Dress Up This January for Men
Even though December takes away Christmas eve, NY parties are yet to be thrown in January as cheers for New year celebrations, which means you have to prepare for nailing your appearance in such get-togethers and formal events. Men's fashion offers a vast variety of apparel and outfit ideas for each type of wear, be it for casual outings like friends' hang out, semi-formal dressing for a date, or attending formal events.
Nowadays, men tend to look equally trendy and statuesque like women with ever-changing styles and fashion statements since fashion is for all, and men are no exception. The good news, however, is that outfits and trends of men's fashion last longer. One of the best facts about men is they like to keep limited but the latest collection in their wardrobes. Be it a walk to a nearby cafe with friends, a lunch with colleagues, a dinner with a date, celebrations, weddings, and parties, with just a few core apparel and accessories in men's fashion, and one can create hundreds of outfits to rock like a charming celebrity. So here we've picked the 25 best outfits, styles, and ideas for you to add to your collection. You might actually be missing some ideas to enhance your manly looks, although you might already have a few of these outfits.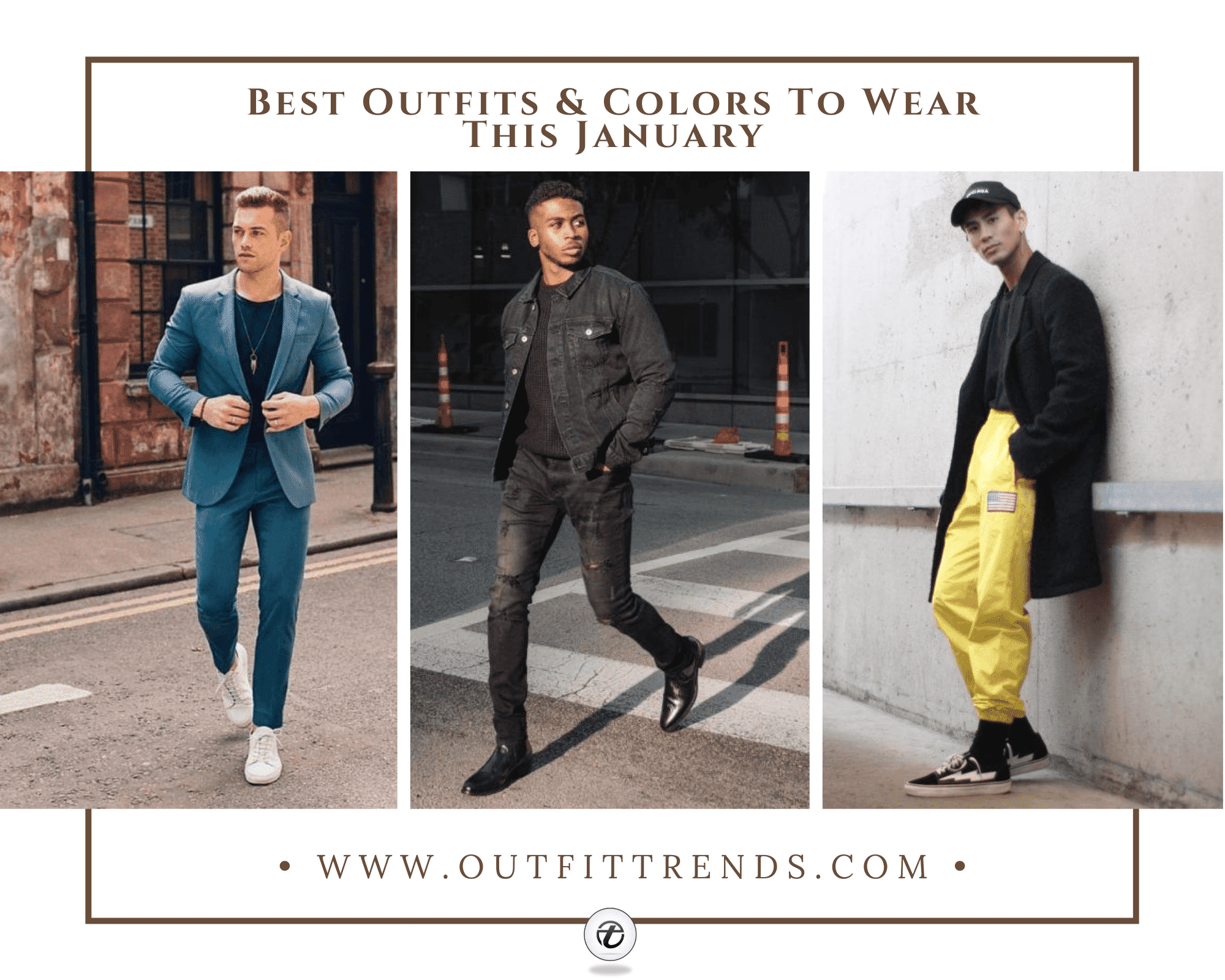 Oh, and before you read about them, check these do's and don'ts related to men's fashion if you felt like doing something wrong and that you're not looking impressive enough.
Do's and Don'ts :
Always layout morning outfit ahead at night. This way, you'll be able to think more rationally than deciding in a rush during morning chores.

Iron your apparels for ready to wear every time. Let's say 5 shirts at a time will do.

Use Shirt garters to get your shirt tucked in all time. Guys tucking in their shirts in pants all time don't look cool at all.

Overly Baggy clothes on guys look kinda awkward as they're wearing second-hand apparel. Know your body type and choose accurately fitted dresses. If you can't find one in the market, find the best tailor.

Don't aim for one specific style by buying a complete outfit whenever you shop. Invest in different core pieces to match different styles and interchangeable looks.

Don't invest in too many clothes, rather a few but best ones as quality here matters than quantity.

Do a favor yourself and visit a tailor to get your oversized pants hemmed rather than folding them every time you wear them.

Never wear an undershirt as an actual shirt as it is solely made to absorb sweat and dirt to avoid staining the actual dress.

If you're the one with bulky pockets due to a wallet, then fish out old  & unwanted receipts because it will make you look like an unorganized guy.

Don't mix too many patterns or prints, especially when wearing suits and matching ties with it. Opt for a solid patterned suit if you don't like plain one.

Don't be a walking advertisement by wearing clothes with big brand logos or names on them.

Sweatpants in Public? Nay, unless you're going to the gym because these pants indirectly scream laziness.

Excessive cologne will be your worst mistake in fashion, so spray a little amount depending on its strength on your neck and wrists. Reapply if the smell vanishes after some time in a day.

Don't get carried away with colors at all. Instead, only get a maximum of 3-4 same colors apparel to keep a manly and co-ordinated look.

Shoes also complete your outfit, so don't forget to keep them clean, polished, and shiny.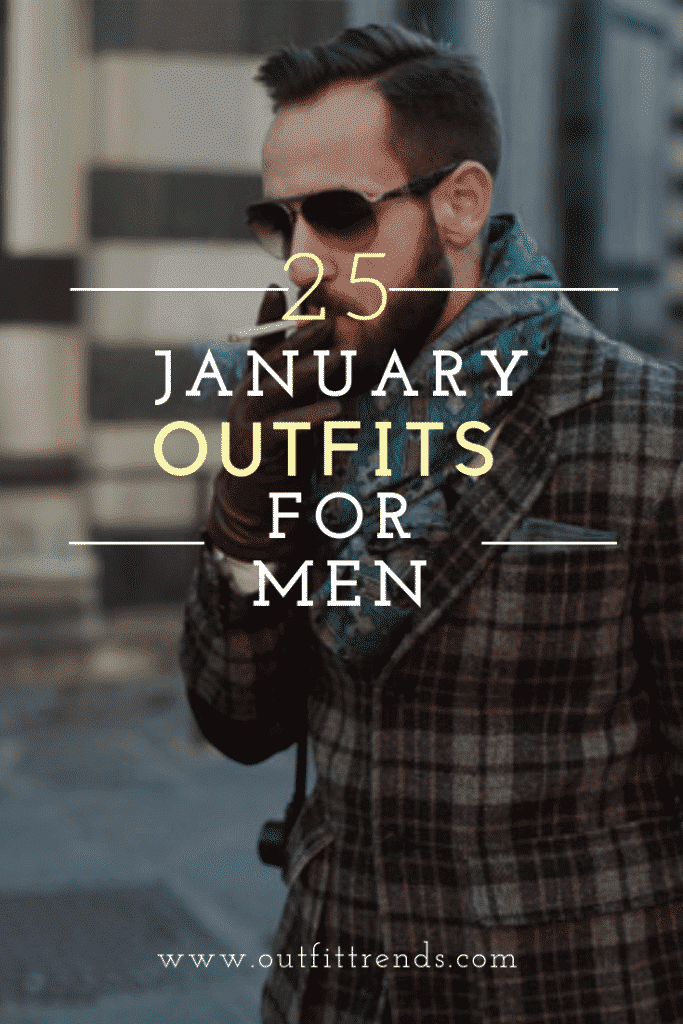 Layering essentials
January is a part of the fall season, which means you need to put on an extra layer of clothing to keep yourself warm. To not compromise on your appearance, you need to learn how to layer properly. Blue denim jackets are best for casual outfit layering. Leather jackets are durable and fit for extra cold weather so go for the black or tan brown one. For those who are huge fans of coats, long navy blue, black, and camel brown long coats are recommended, while hand-knitted cardigans with eye-catching patterns should be chosen for cool outfits.
↓ 25 – Rock in Ripped 
Top trending since the year 2016 – Jean is the first that comes to mind when thinking of casual attire, and more specifically, ripped-at-knee jeans are best to stay warm and cool at the same time when paired up with a white or pastel pink shirt and layered with matching denim jacket. Not that this only look, you can pair it with other complementary colors as well. Here are the best Men's Ripped Jeans Outfits.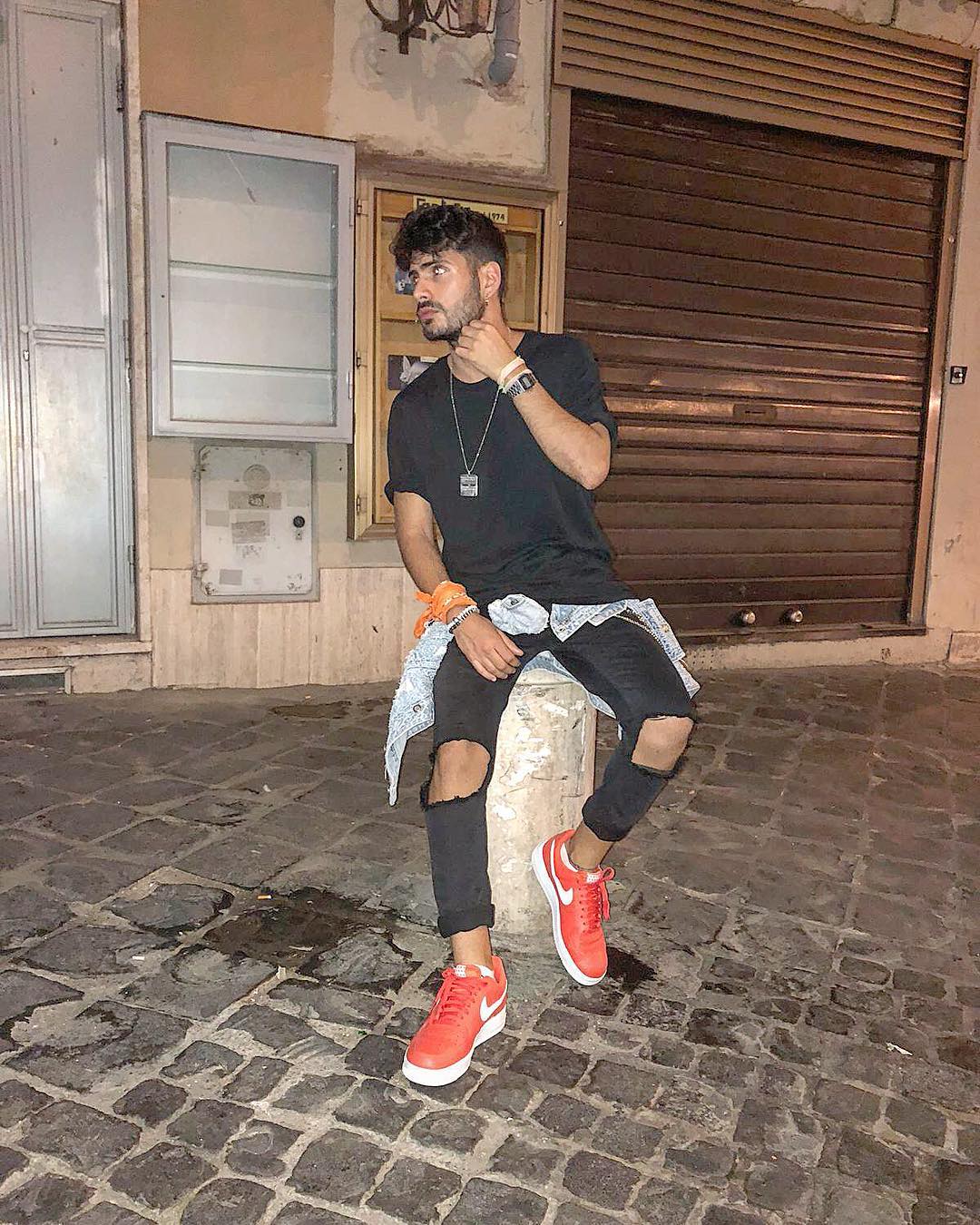 ↓ 24 – Denim Style
Speaking of another outfit, a slightly washed and rugged-looking denim jacket creates a stunning look whenever matched with shirts in grey & red and skinny chinos or jeans. The dark-washed one goes well with black shirts. Dark blue Denim shirts create a great look when paired with black jeans.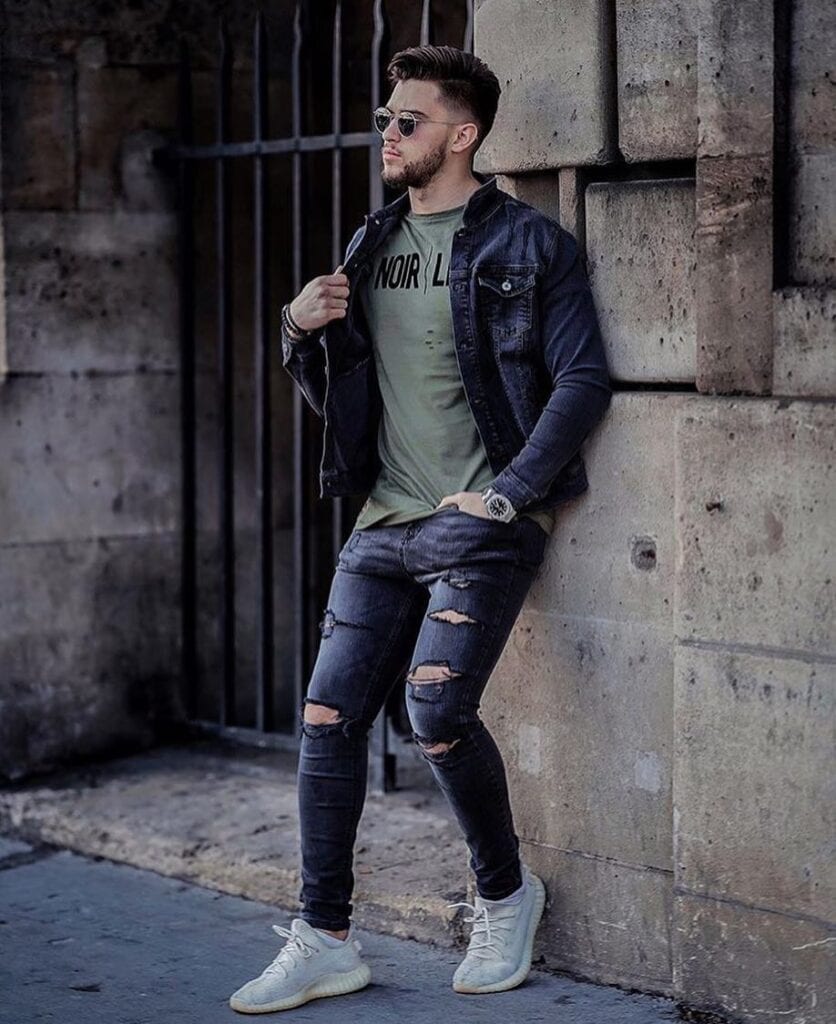 ↓ 23 – Monochrome Guy
If you want to look more unique than ever while strolling in the street, try a monochrome appearance by wearing a black chino with a grey shirt and grey or black sweater. You can put on an open button short-coat instead of the sweater as well. Just remember to keep the outfit in black-grey shades, or else you won't get that perfect monochrome look.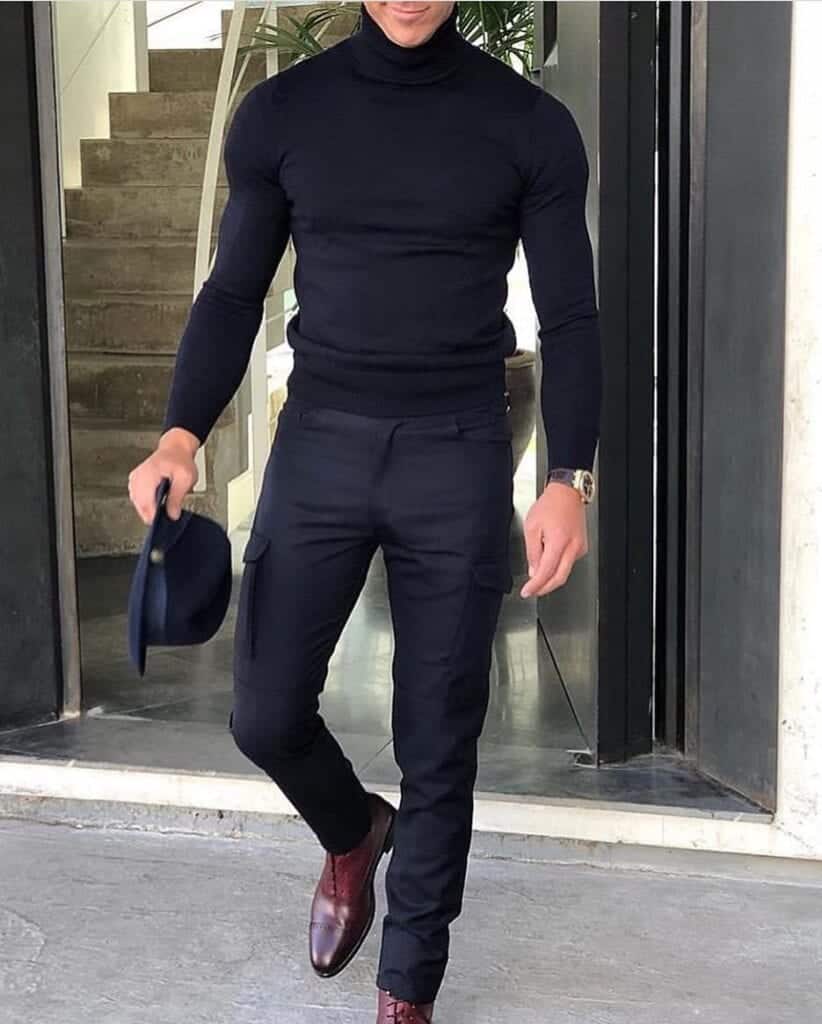 ↓ 22 – Black and Camo Combo
Ever tried wearing a dark shade of moss green with a black sweater or jacket? Nay? Then go for this special January outfit as a new start for the year. Thank us later for such a distinguished combo outfit. It gives a sophisticated and collected look.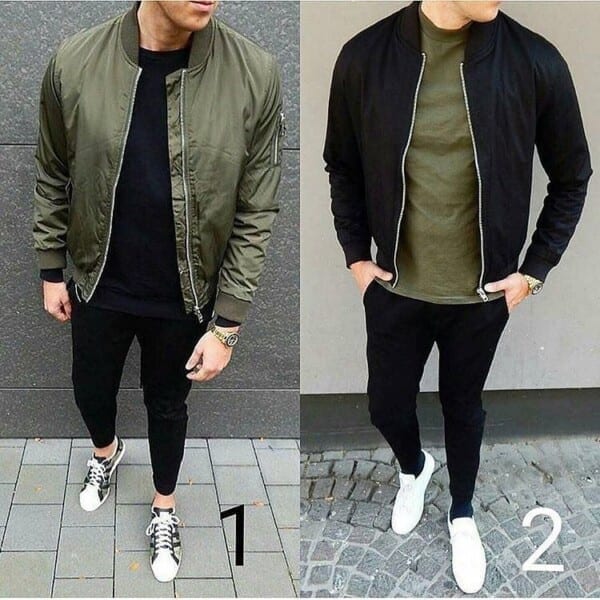 ↓ 21 – Skinny Chinos
They are neither just for summer style nor fall seasons only means darker shades from head to toe, and skinny chinos are the latest trend that looks great when topped with dark blue or green colors sweaters or blazers. Green chinos are trending among many celebrities these days.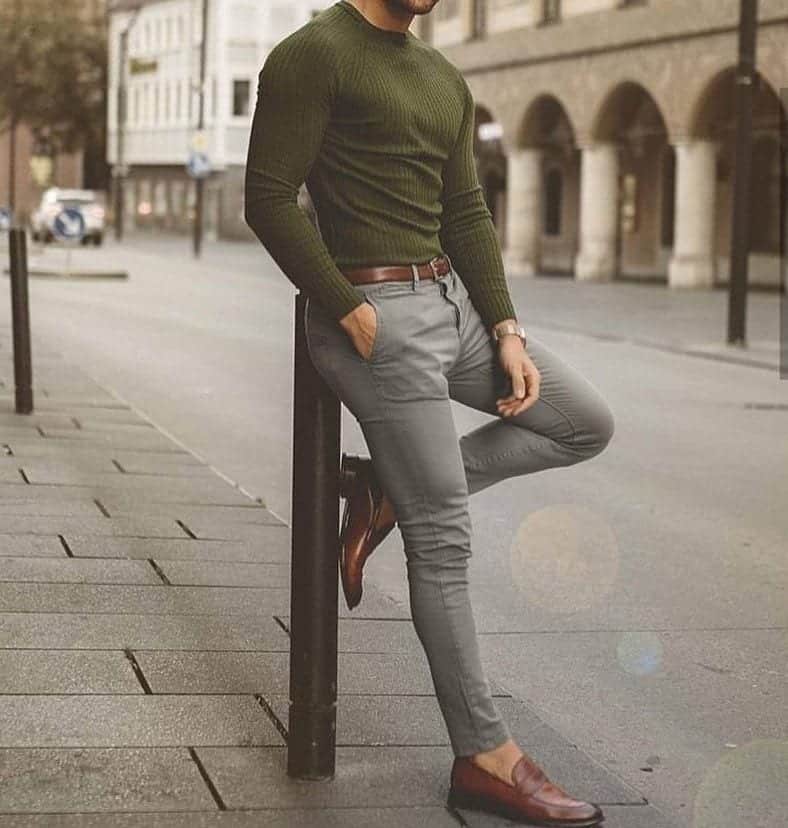 ↓ 20 – Quilted or Puffer Jackets
Appreciable outfits demand appropriate matching. A black jacket for winter dressing is an easy way to go well with every shade; however, a quilted jacket is rather an impressive pairing. So if you're gonna shop for any black jacket, then go for a quilted one. Another eye-catching style could be layering with Puffer jackets in the cranberry color.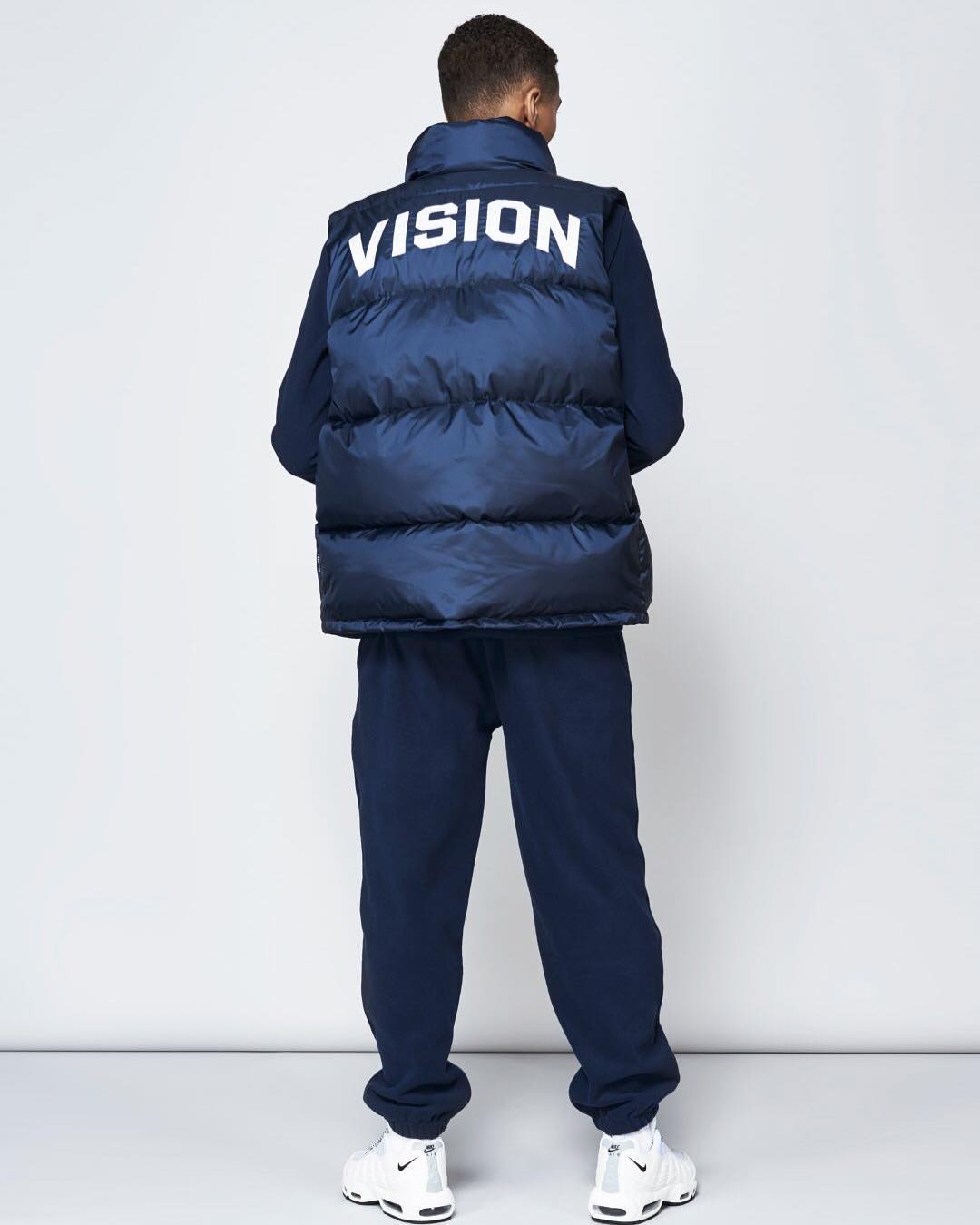 ↓ 19 – Checked Shirts
Plaid shirts can be paired up wisely with pants or chinos of only black color is suitable, or else other colors chinos will reflect summer theme which isn't at all a January goal. Though denim is always a safe option. It is all about how you carry it. Do check out these 16 Ways to Style Check Shirts.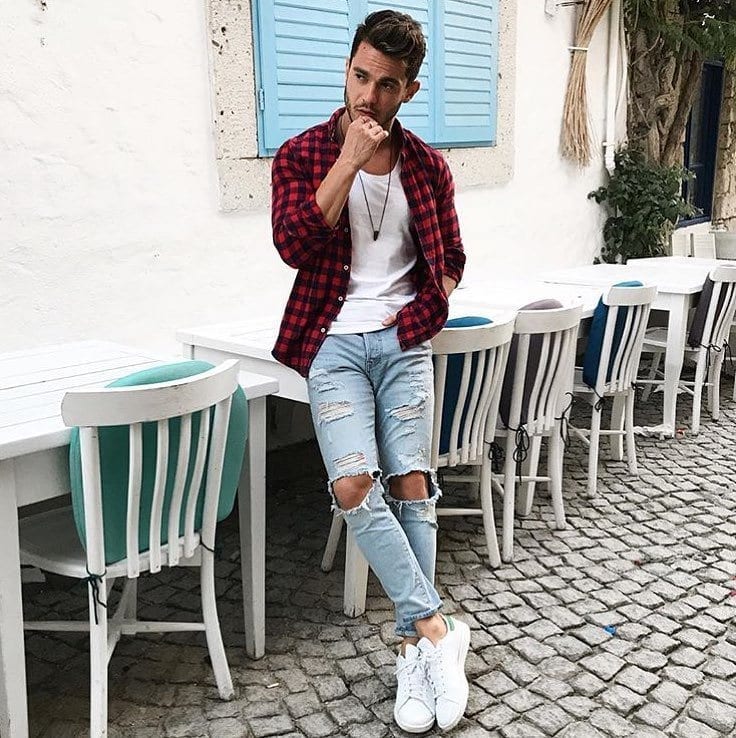 ↓ 18 – Sleeveless Jackets 
You have to heat your outfit during the extra cold day so stay trendy by throwing a black sleeveless jacket over a white or light color sweater. Don't forget to put on a matching beanie and black boots as well.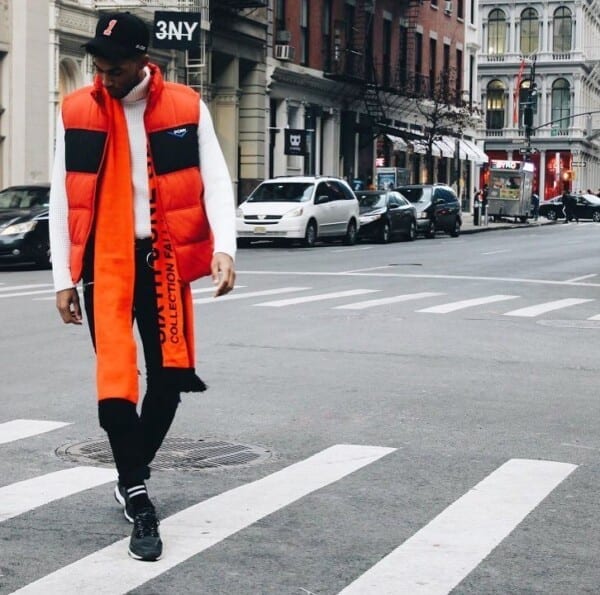 ↓ 17 – Colored Cardigans
Layering out your outfit with a dark green cardigan over a light shaded casual attire will make you look more statuesque than ever. Cardigans are like a symbol of winters. Plain cardigans can be layered with anything in your closet to give you a complete look.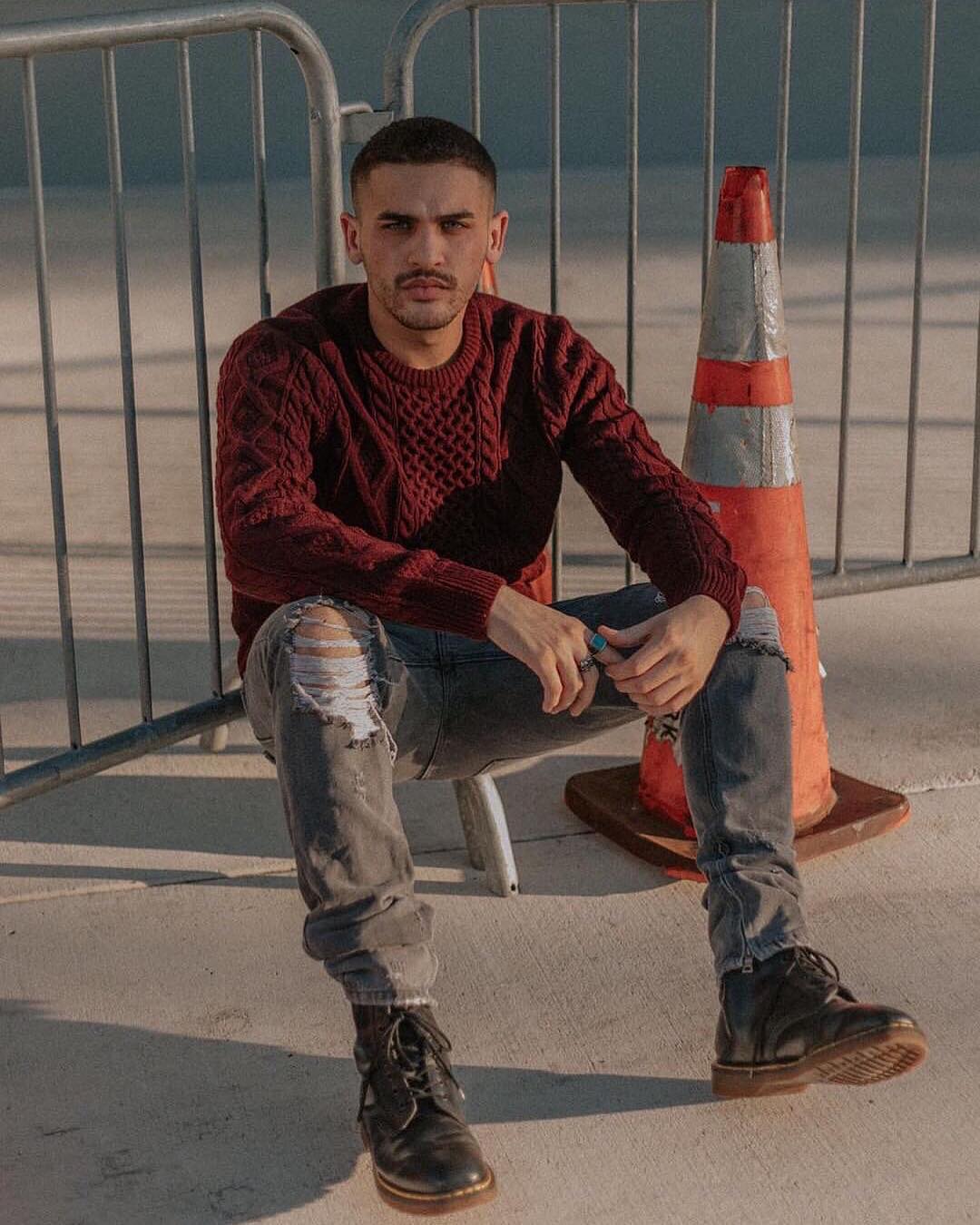 ↓ 16 – Hand Knitted Cardigans
Special patterns for a distinguished look is a must, and only hand-knitted cardigans will grant you this wish. Ask your grandma, mother, or wife to knit you one with a unique pattern. Light shade cardigans should be topped over dark ones to balance your outfit.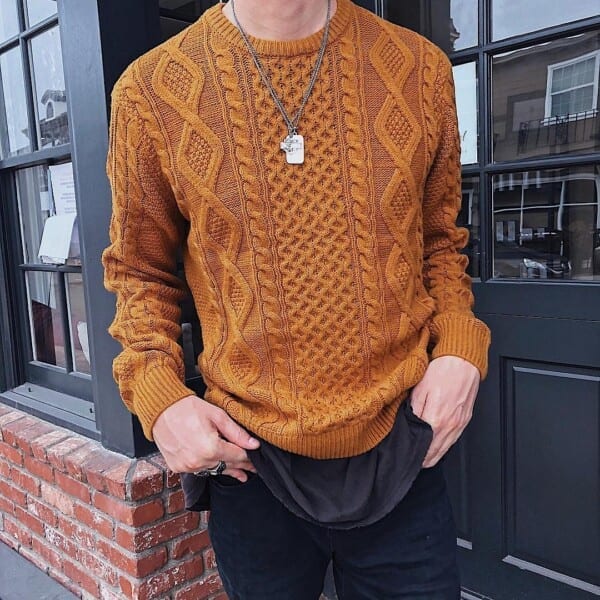 ↓ 15 – Khaki Pants
These pants are best for a semi-formal outfit and are available in different cuts. Pair it with a black jacket or coat to show off a striped shirt inside such as this black and white.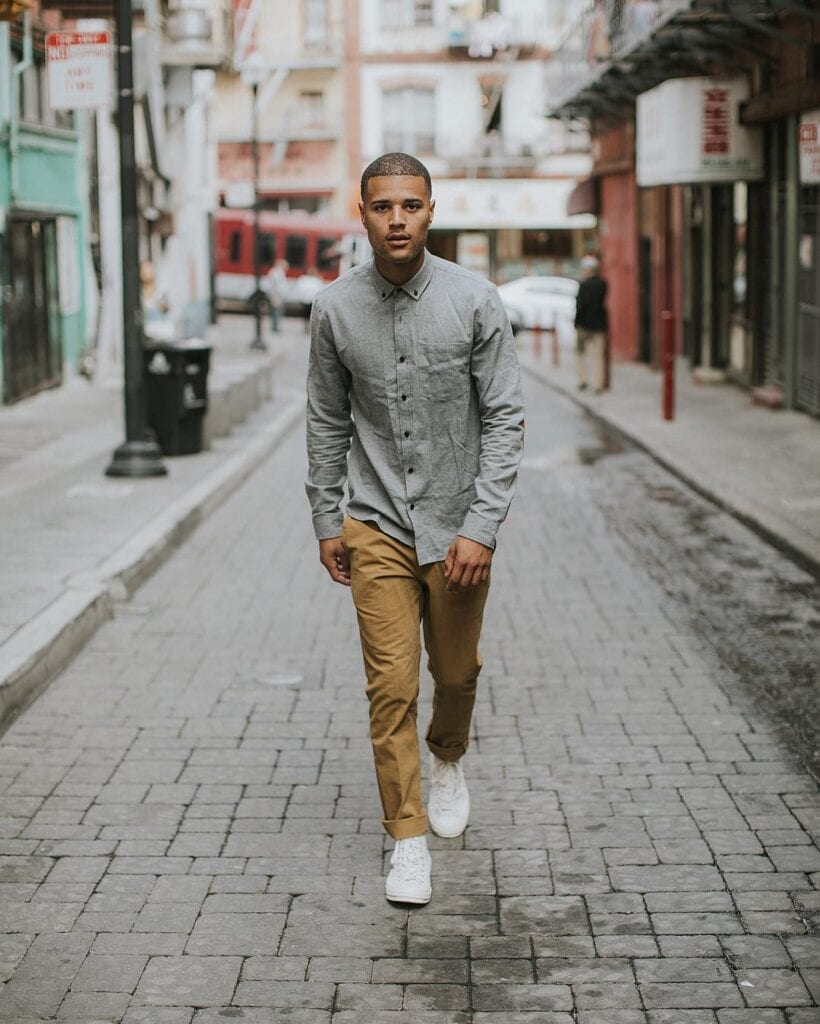 ↓ 14 – Two Buttoned Suits
A tailored suit is a wardrobe staple for men and if you're thinking of getting one for formal events, then opt for a two-button suit. It is comfortable, and the best part is that such suits are always in style. Make sure to get a solid patterned suit that fits you best because a baggy suit is a ticket to mocking stares.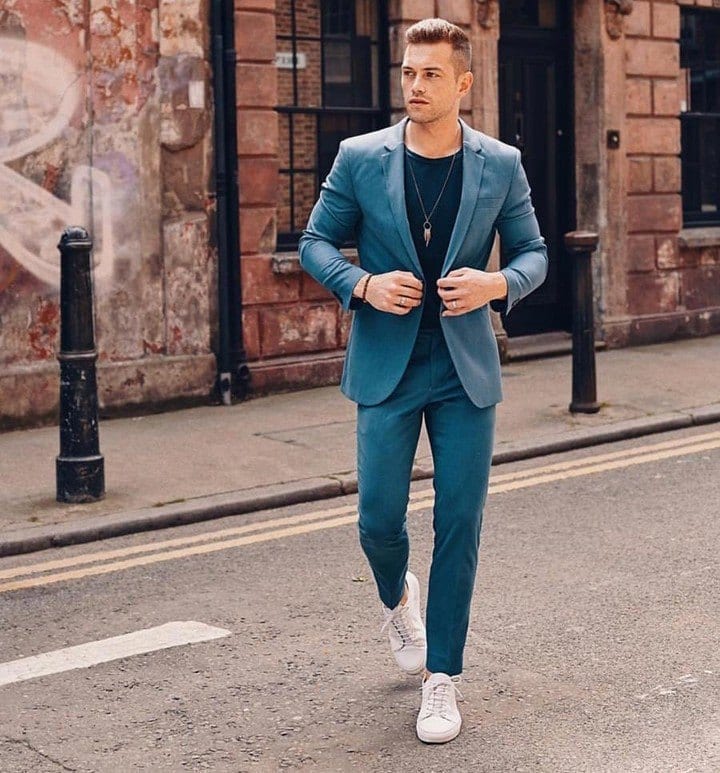 ↓ 13 – Accessorize 
Give a fresh style to your outfit every time by changing accessories such as a wristwatch, chains, and punk bracelets if you like to wear one. A different color combination of these accessories is a way to go; however, keep things simple to avoid overdressing.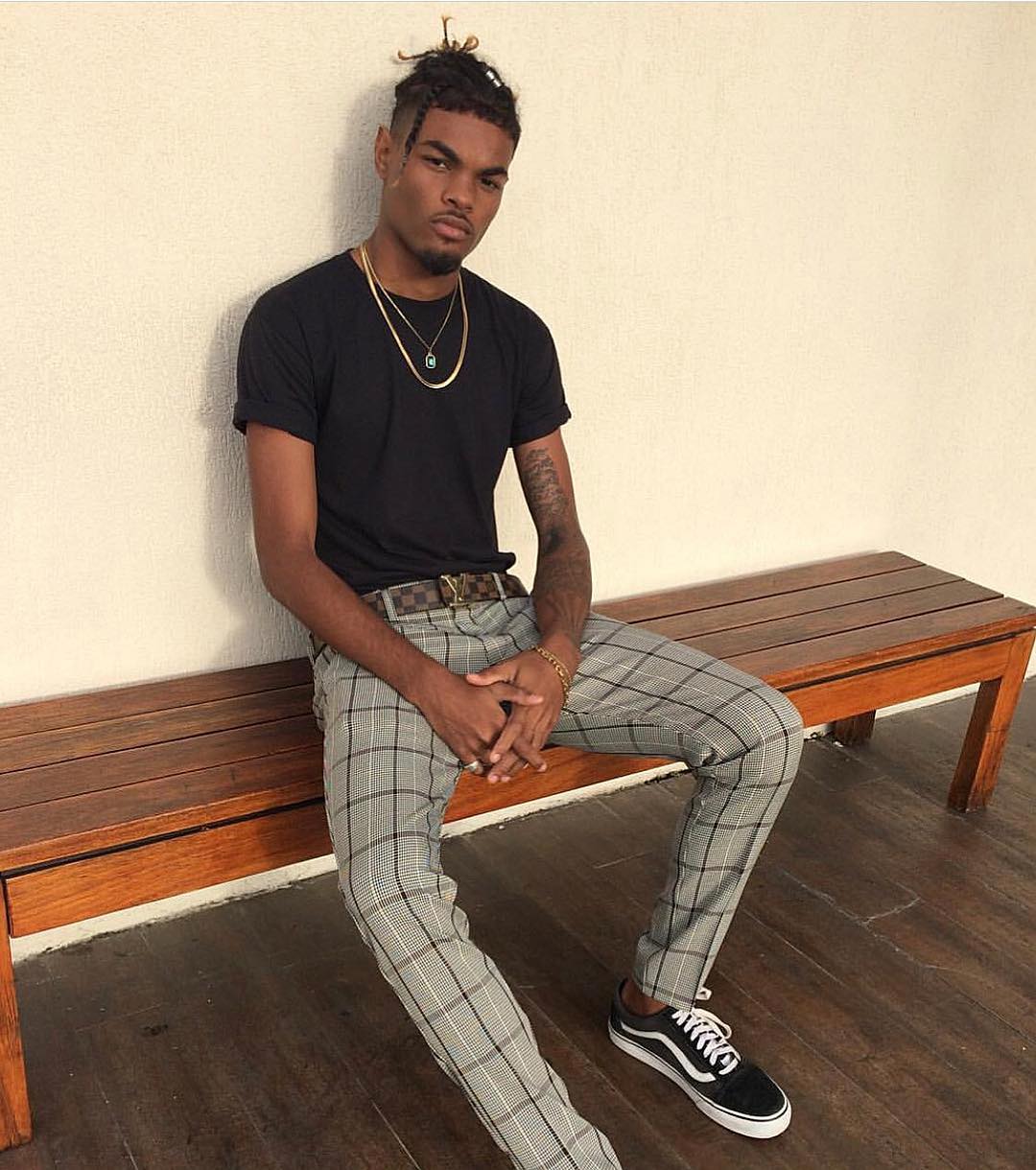 ↓ 12 – Dark Maroon Outfit
Get ready to score many compliments when you choose to wear a dark maroon jacket with a matchings jacket. This dark combination will enhance your manly appearance where ever you step in.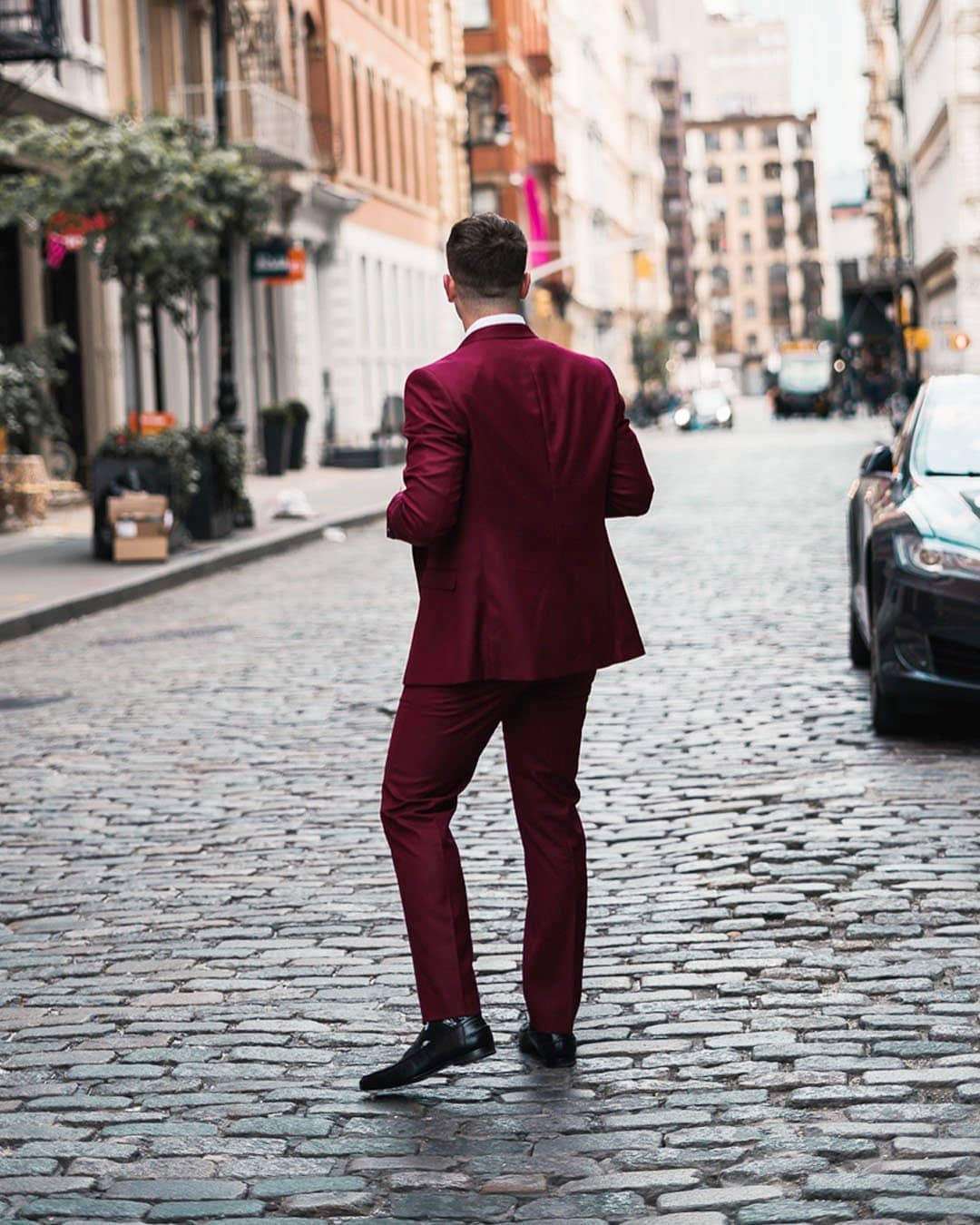 ↓ 11 – Bomber Jackets
Bomber jackets are mostly created in shiny waxed black leather, warm and durable to cope with harsh winter. Don this world war fashion apparel to stay hot and sexy.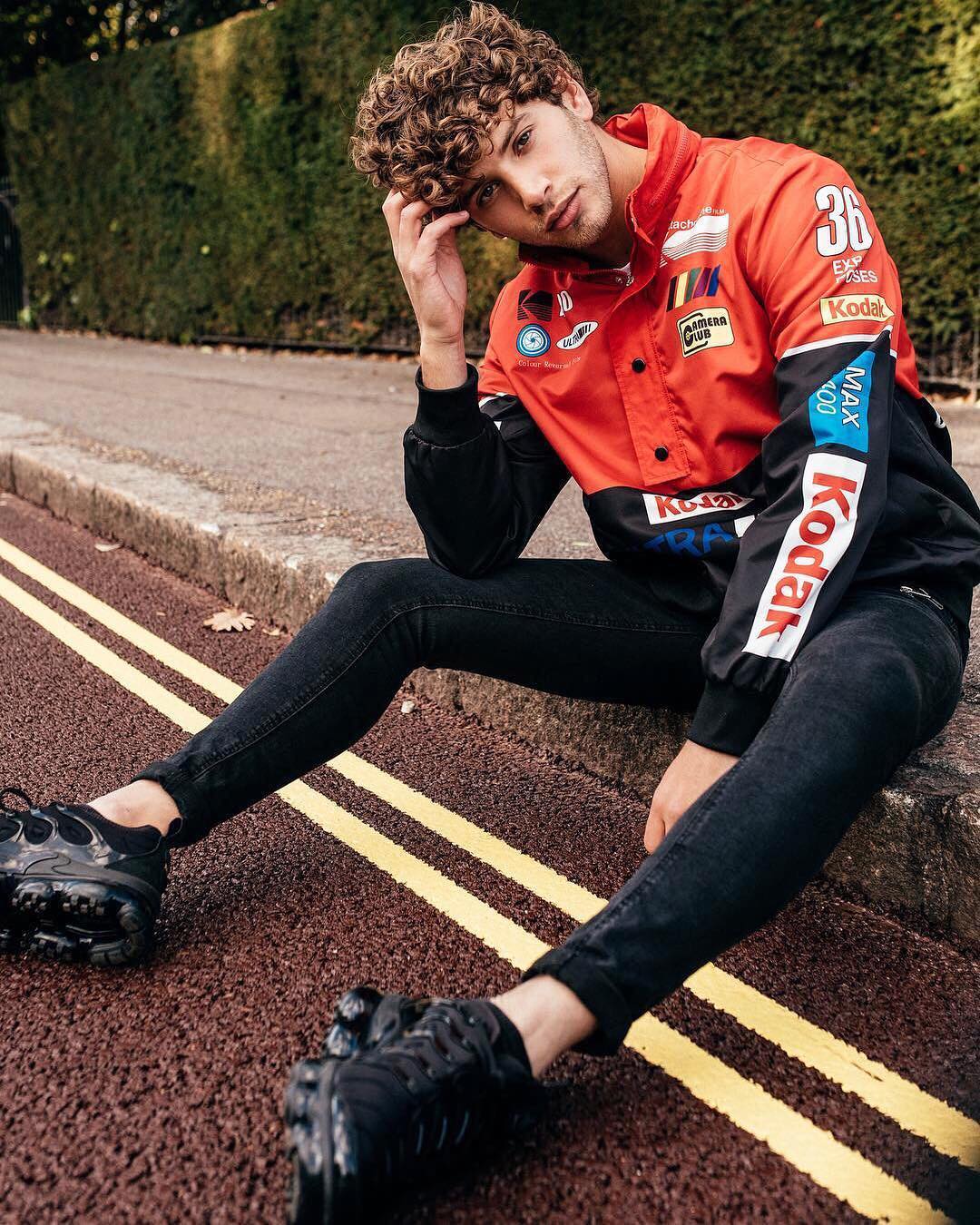 ↓ 10 – Beige Long Coat
This is an easy way to look like a walking celebrity in the crowd.  A long coat in Beige color works like a charm and goes well with white and brown shade shirts. For a winter bold outfit, wear black pants or chinos and accent them with chains for a signature style. Here are 20 Best Outfits To Wear Long  Coat.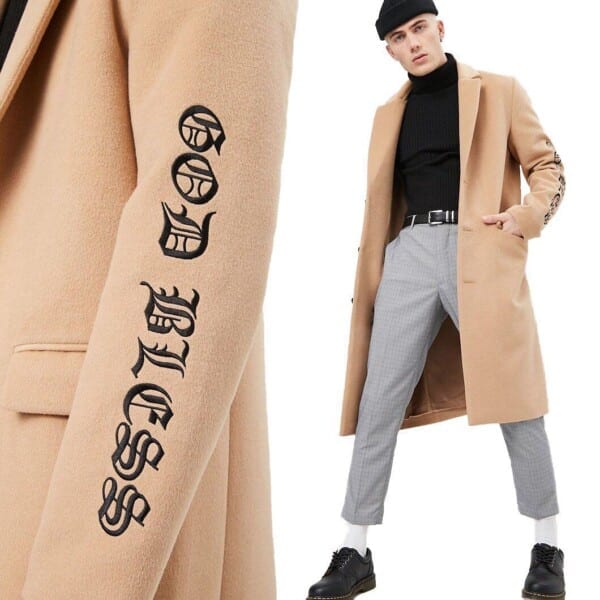 ↓ 9 – Distressed Look
Those who are fans of a "Rough and tough" appearance can pull off a distressed look, and brown leather jackets are best for it because of the prominent distressed patches on them. Also, brown can be layered with almost all kinds of colors in apparel.
↓ 8 – Turtle Neck Style
As January is quite a cold month in most areas, these kinds of cardigans or sweaters are best for neck-warming, and you won't need to take an extra muffler.
↓ 7 – Neutral Color Mufflers
But if you like to wrap a muffler or a scarf, then invest in a neutral color such as grey or brown, which fits both dark and light color outfits. Or go with a classic Burberry check.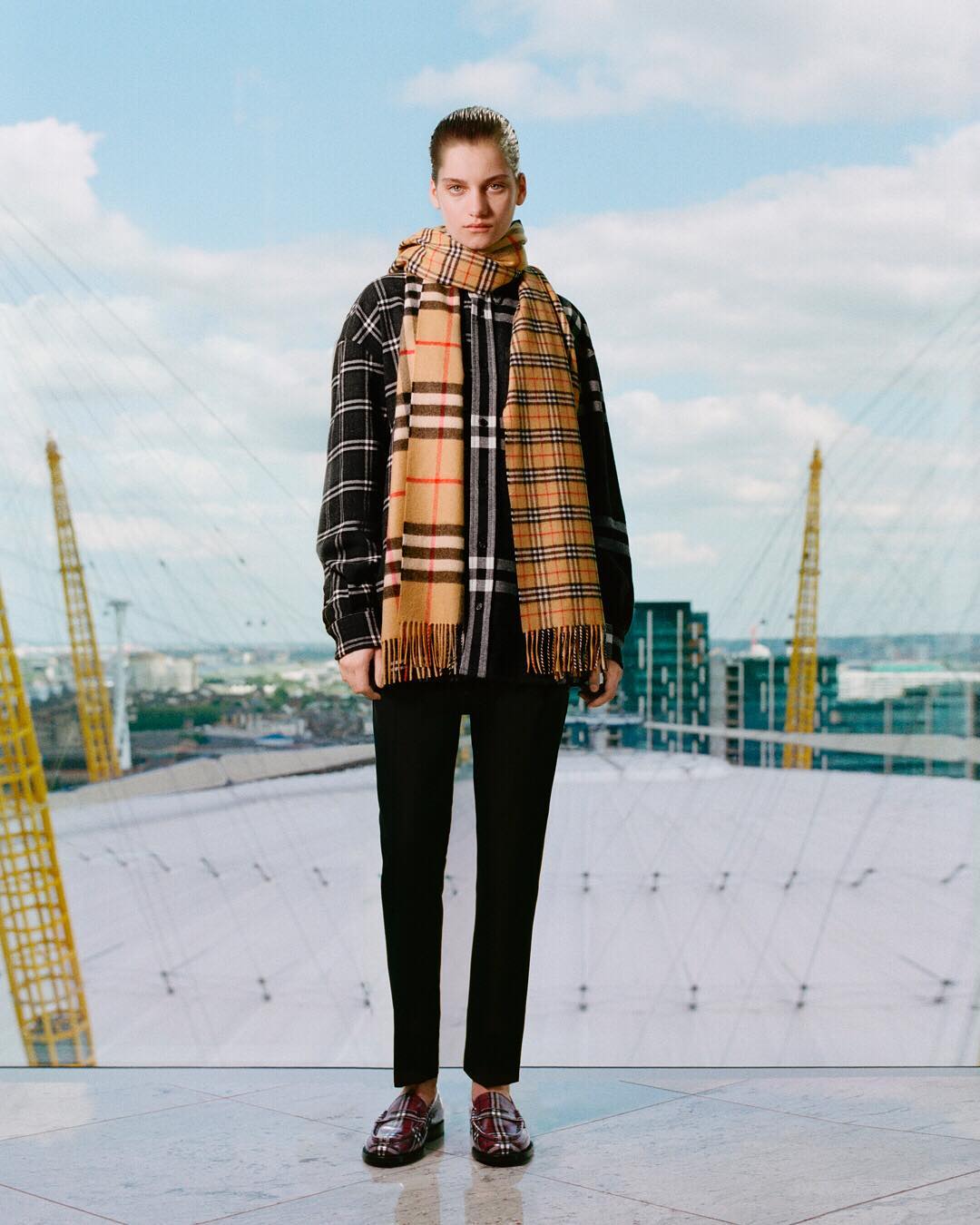 ↓ 6 – Black and White
If January brings snowy weather in your area, then you need a complete cold-proof outfit. When all around you are white, then try an all-black outfit for an alluring persona. Dress up in all black and grey apparel such as pants, a white shirt or inner sweater, a topcoat with a hat, muffler, and gloves. Remember that men need to keep things simple with one color combination.
↓ 5 – Solid Pattern Shirts
Shirts with patterns are meant to be shown off, so they should be paired up with matching blazers or coats only and in open button style.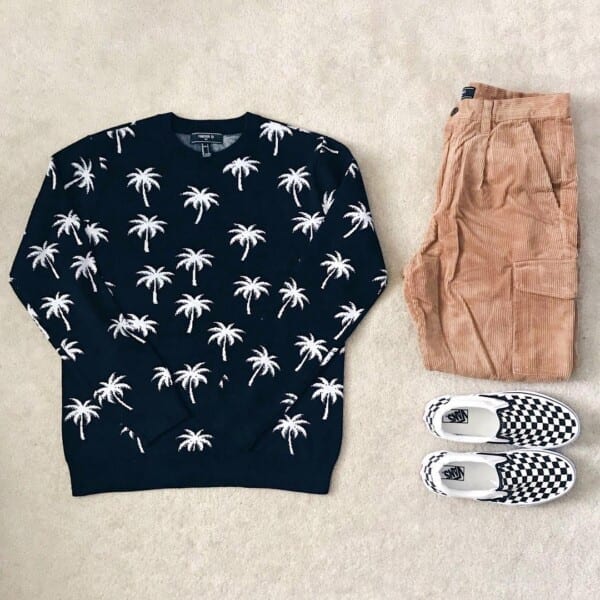 ↓ 4 – Woolen Jackets
Men mostly like to put on a blazer to enhance their manly look and believe me, it really works. Woolen in black, grey, and navy blue blazers are best for winters because they are extra warm, and these colors compliment well all types of apparel. You can even go with shades of browns and some lighter tones.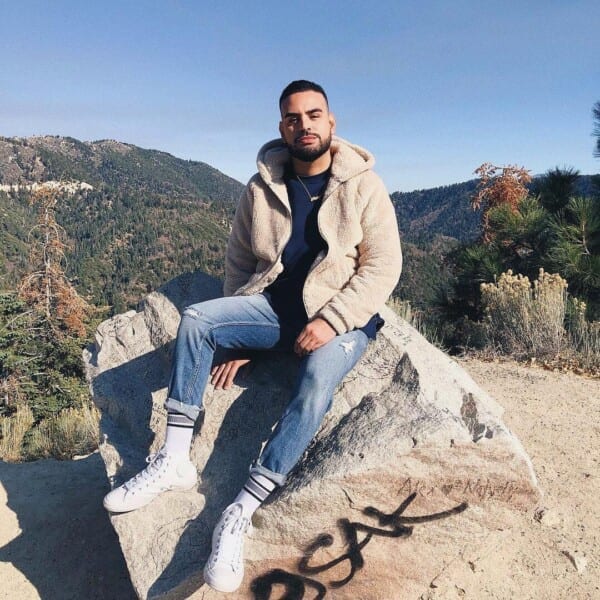 ↓ 3 – Woolen Trench Coats
Stand out in the crowd with woolen trench coats long and have stylish stitching like stand up collar or lapel style one with large buttons. Make sure to invest in Black or beige as they highlight outfits making one more appealing.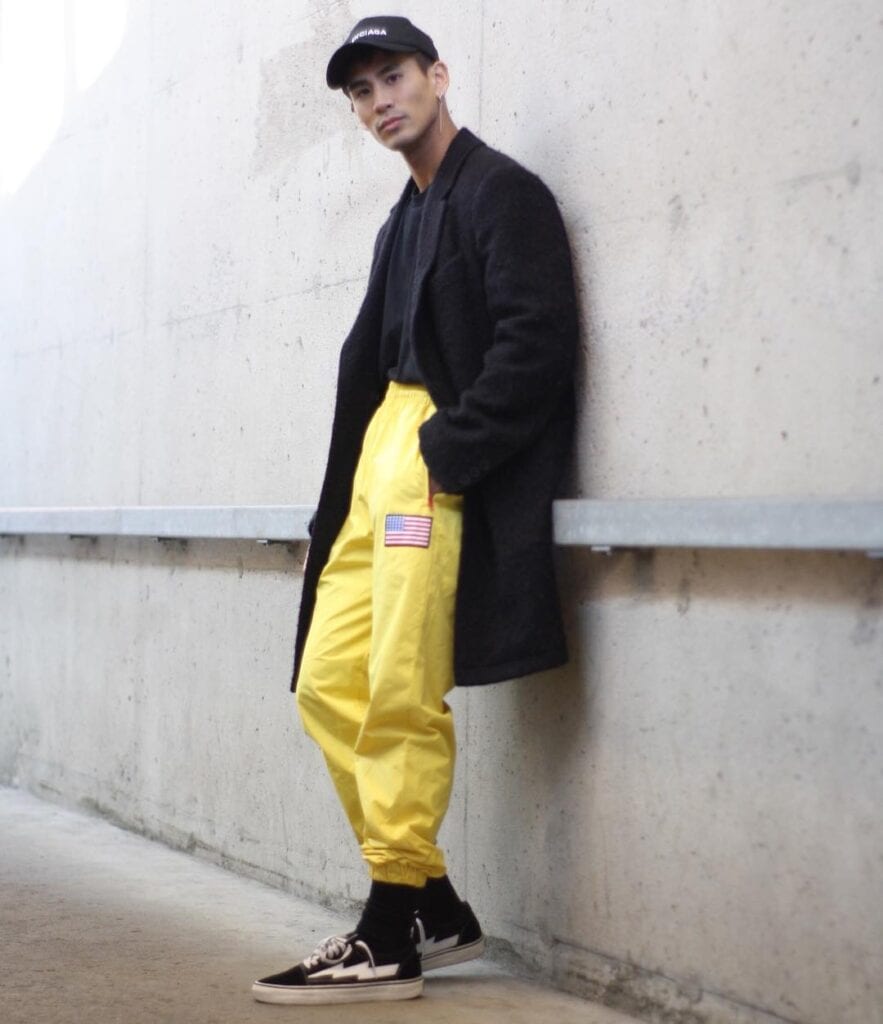 ↓ 2 – Wrist Watches and Chains
Don't underestimate wristwatches just because you can see time on your iPhone. Wearing wrist watches adds an impressive charm to outwears. Manage to have at least two unique watches, one for casual wear and the other for formal. Add up attention-chaser chains hook to your black or dark blue chinos or jeans.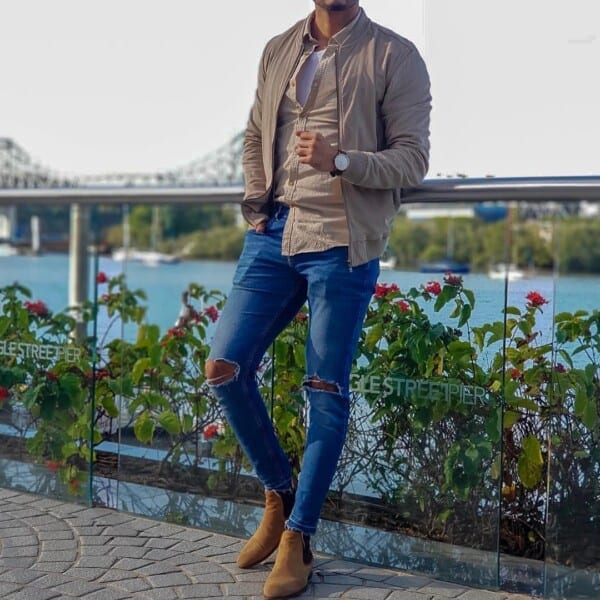 ↓ 1 – Beanies and Caps
Don't shy away from putting on some cool patterned and hand-knitted beanies this January to keep your head and ears warm. Beanies can be paired with anything in your closet, from those jeans to pajamas to shalwar kameez. Though, avoid wearing them on formal occasions.