Graphic Tee Outfits For Men: Men wear graphic tees to express something (a message perhaps) through the print of the tee itself. And some gents feel like rocking these tees simply because they want to. But what makes a graphic tee special?
What Is A Graphic Tee?
Graphic tees usually come in solid colors. It's seldom to never that we see them in tie-dye, polka-dot styles. The best ones are in black or white canvas, in which the drawing or picture stands out perfectly because of the plain background.
Famous rock bands, brand logos, and artists are what we usually see printed on a graphic shirt. And logo shirts, in particular, have a hint of '90s fashion. Designers used well-known streetwear brands as an inspiration to create graphic tees, making them a stylish wardrobe piece that we see today.
History
Graphic T-shirts were first seen in the 1950s as college tees before political activists used them in the 1960s. However, it wasn't until the 1970s when they became a fashion statement as designers Vivienne Westwood and Malcolm McLaren made them more popular.
Since then, men started wearing them to express themselves or promote something (advocacy, I hope). Graphic tees also make a nice collection for designers and fashion enthusiasts alike.
Types of Prints
Typography. It includes messages, quotes, and slogans without images and plainly words.
Photography. It focuses on images more than texts.
Abstract. It involves patterns, shapes, lines or a combo of these. Abstract prints don't have to mean anything as they concentrate more on creating interest.
Graphic. This design is the most commonly used type of print for tees. It's a combo of texts, images, and drawings.
Tips On Wearing Graphic Tees
The Fit. Get a graphic shirt that is never too baggy nor tight. For V-neck, the bottom of the collar should line up with your armpits. It's best to try it on before checkout. And when buying online, double-check the details, especially the body measurements. It's better to be safe than sorry!
For Graphic Shirts With Words. Stick to catchy words, phrases, and even sentences that will help you channel your free-spirited self. And in any event, the font style would matter the most!
For Band Shirts. Your style will show naturally if you are actually a fan of the person printed on your shirt. So if you can't name at least one Nirvana song, you don't deserve to wear one.
Layering. When teaming up your graphic shirt with other pieces, make sure that the tee will be the main focus. That said, keep it minimal elsewhere and let the tee do the talking. Also, when wearing a graphic tee as an undershirt, do not cover or hide it otherwise, what's the point?
Accessories. Use your graphic tee as the basis to get the right accessories. For instance, if your tee is black, match it with a black belt or sunglasses.
Colors. If you choose to wear a graphic tee, you are already making a statement. That said, stick with plain, solid hues. Colorful shirts and flashy graphics combined is overkill.
Fabric. Your best bet is 100% cotton, as well as a 50/50 polyester blend. If you can, steer clear of synthetic fabrics as they are less breathable. They are also less absorbent and prone to shrinking, making them a bad choice for warm weather.
What To Avoid
Looking so formal. Try not to look like you're off to a black-tie or cocktail party. Graphic shirts are casual, and they should be styled accordingly. Even if you pair it with a smart piece, e.g. suit, the casual vibe should stand out.
Prints promoting drugs, alcohol, tobacco, and other vices. Even if you find them cool, ditch them as much as possible. There are other options out there.
Tees with vulgar and offensive terms. Ditch those tees with sexist remarks, racial slurs and whatnot. Promote what you love instead of bashing what you hate. And just think of other ways to be a head-turner.
Tees with photos threatening or objectifying people. Most of the time, your graphic shirt will say much about your personality. And I'm sure you don't want to make people think that you're rude and reckless.
When To Wear Graphic Tees?
Graphic tees are best for casual hangout and laidback occasions. In short, they are suitable for events that don't require much formality. And the office might be the last place you'll be allowed to wear one.
These garments are ideal for doing active work, playing sports, and working out at the gym. If you expect you'll be moving and sweating, then it's the appropriate time to wear these tees.
Where To Buy Graphic Tees?
There are lots of potential stores where you can get the best graphic tees. Start with Uniqlo, H&M, and Penshoppe. And to save yourself time and effort, get them through online shopping. You can also see some on-sale products on Nordstrom and Amazon.
And if you know a friend with a local business of printing customized tees, then grab that chance to have your shirts personalized.
How To Wear a Graphic Tee in Different Ways?
Graphic T-shirts may not be the most adult thing to wear. But it is never too late to try something new, like wearing graphic tees. Regardless of your age, you can always try anything that will make you feel younger and stylish.
So no matter if you're a surfer dude or a businessman, graphic shirts are for you. The key here is to look like a grown-up and mature when wearing graphic tees. And luckily, there are ways to do that.
↓ 28 – For Plus Size Men
Men with boxy body shape can wear anything they want. And it would be ideal to opt for cotton fabric, especially in the warmer months.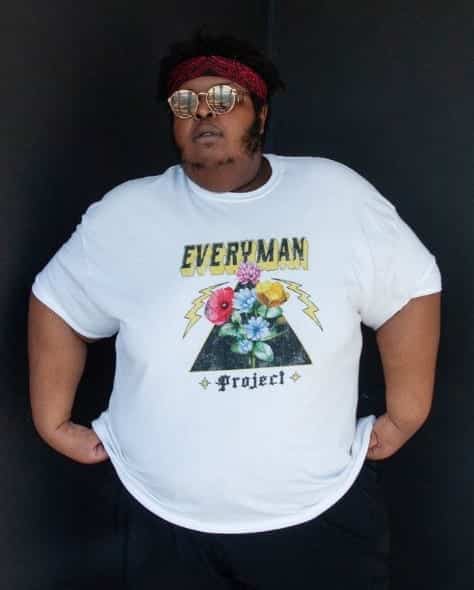 ↓ 27 – With A Leather Jacket
A restrained style is ideal but if you're ready for the biker look, then go for it. Wear it over a graphic tee (preferably in white) and team them up with dark blue jeans. Do check out these Leather Jacket Outfits for Men.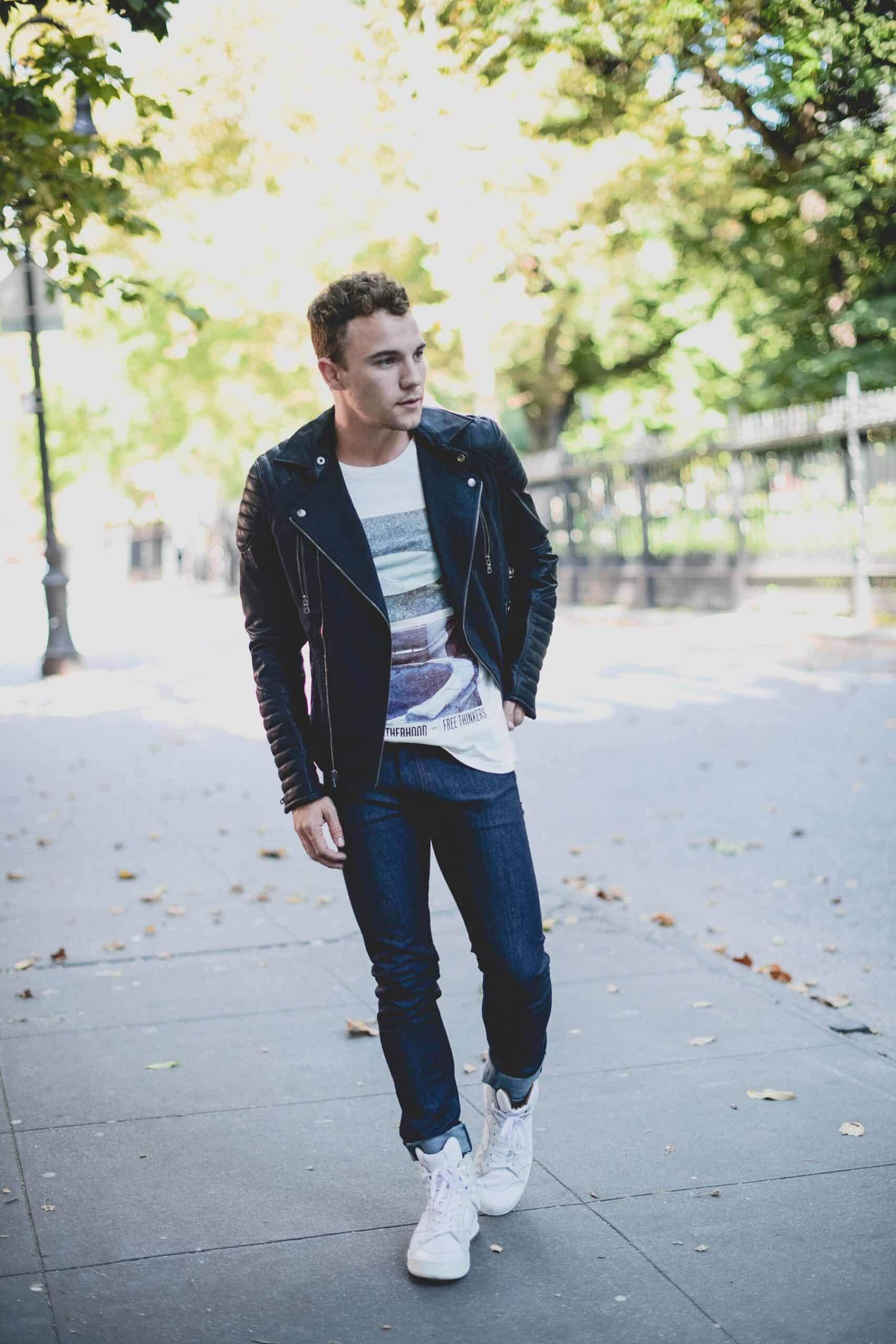 ↓ 26 – Activewear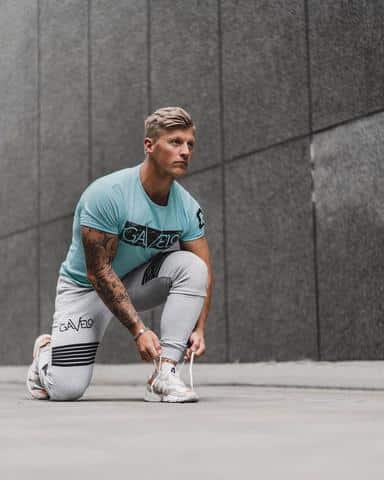 ↓ 25 – For Mature Men
If you are someone in their 40s or 50s, get a tee with a design appropriate for your age. It would be best to avoid imitating the style of a teenager. As such, stick with minimal prints and simple shirt cuts.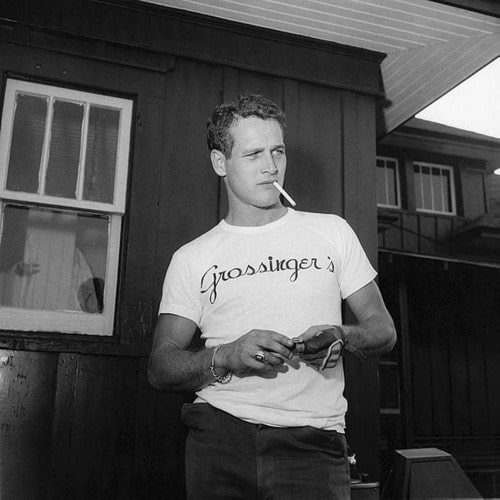 ↓ 24 – Inspirational
Tees with words of inspiration printed can help you get in the mood. This is more common in the gym to keep you moving (or started). These are also a great conversation starter.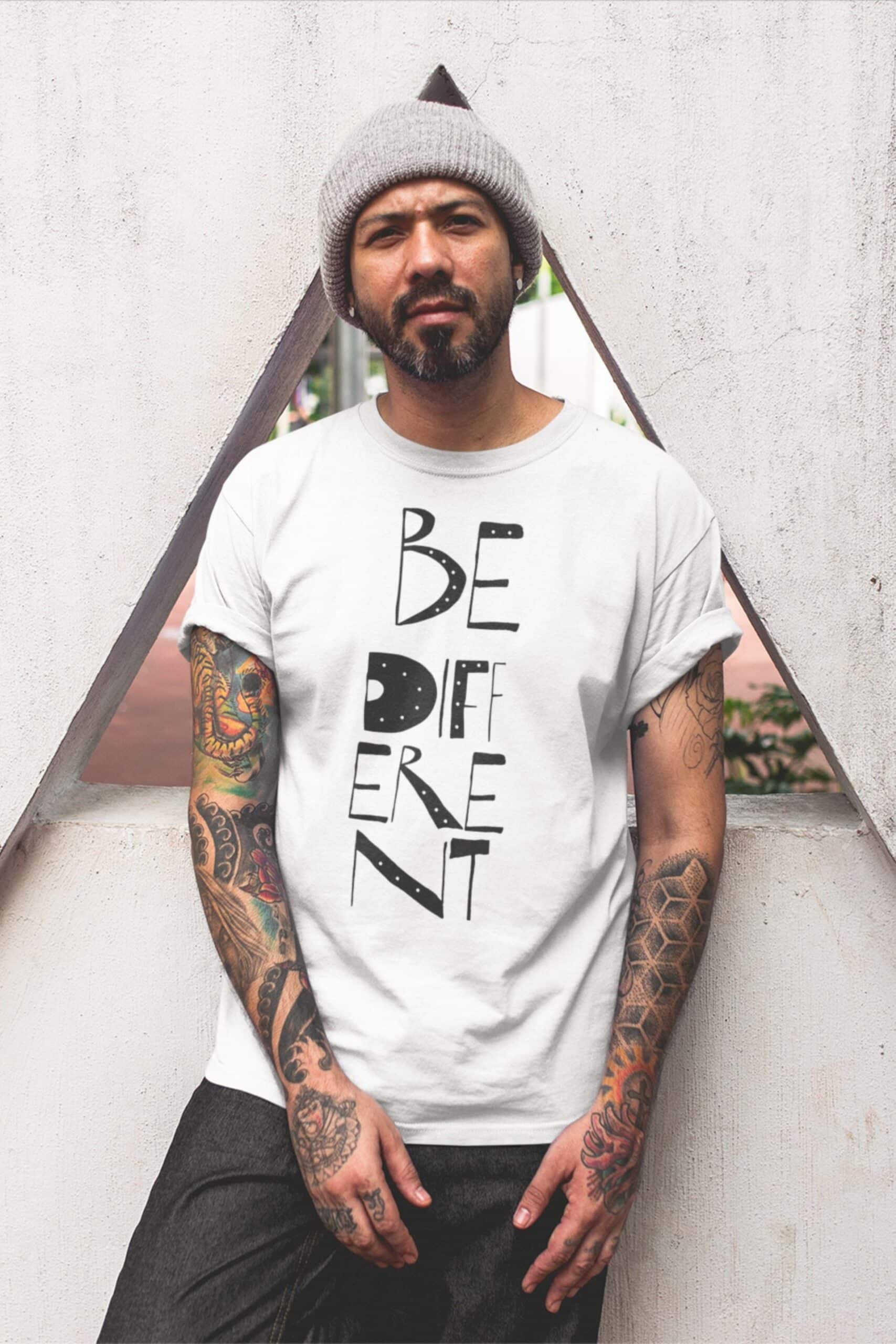 ↓ 23 – Superhero Tee
Wearing graphic shirts is a great mean to show how much you love your childhood superhero. If not the hero's logo or name, it's their catchy phrases that are usually printed on the tee.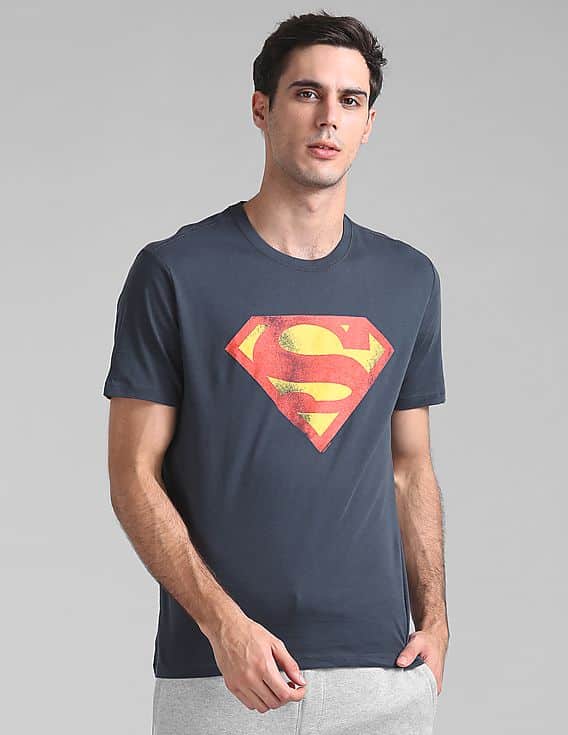 ↓ 22 – Trending Graphic Tees 2021
More often than not, the currently trending graphic tees are usually associated with the latest TV shows, films, and songs. For instance, the Game of Thrones series has been the talk of the town since 2011. And we can still see lots of "Winter Is Coming" tees today. The same applies to Friends, Stranger Things, etc.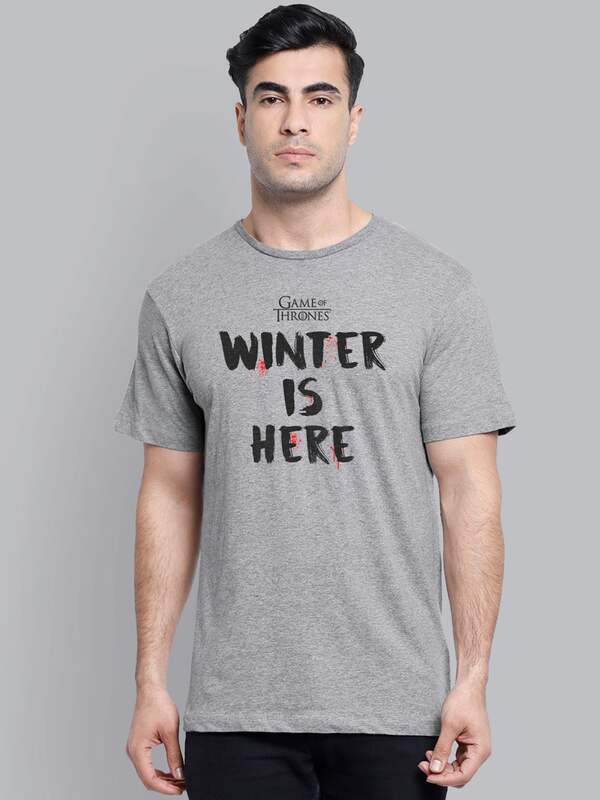 ↓ 21 – Streetwear
Band T-shirts, slogan and logo tees have been here since the 1970s. Until now, men are moving the graphic tees' vintage and retro feel. It would be best to stick with minimal and simpler designs to achieve the look properly. Exaggerated prints would ruin the fun, and it's not good to look like you tried hard.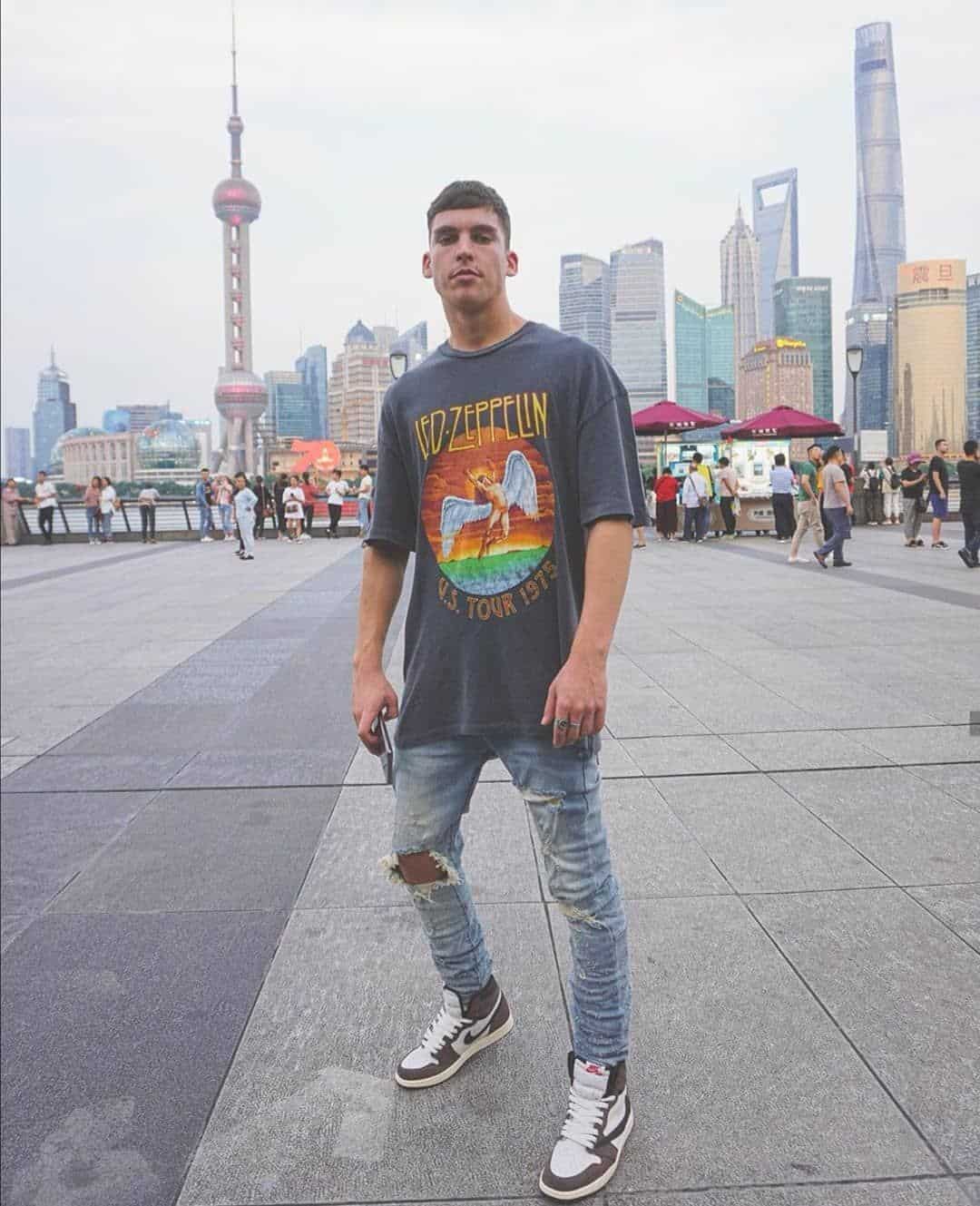 ↓ 20 – For Teens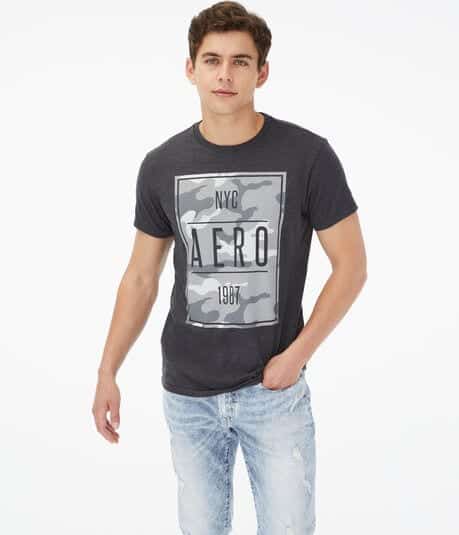 via
↓ 19 – With A Blazer
Graphic tees are casual, but that doesn't mean you can't wear them with formal pieces. For instance, try using it as an undershirt to a blazer or coat. This is a perfect way to strike a balance between creativity and elegance. But mind that you can never wear a graphic tee to business meetings or at work unless otherwise stated.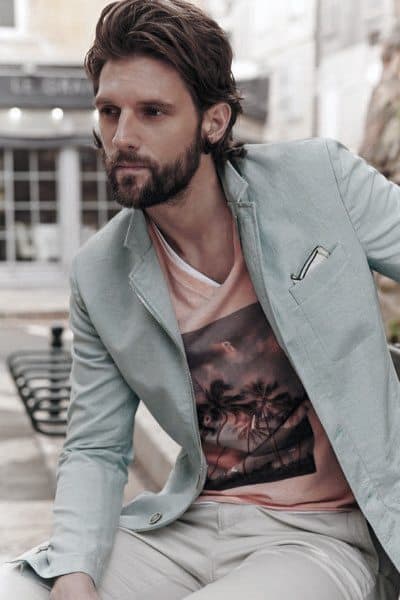 ↓ 18 – With Camo Pants
Here's a very unique pairing that looks really good for some reason. Here are some more of our favorite Camo Pants Outfits for Men.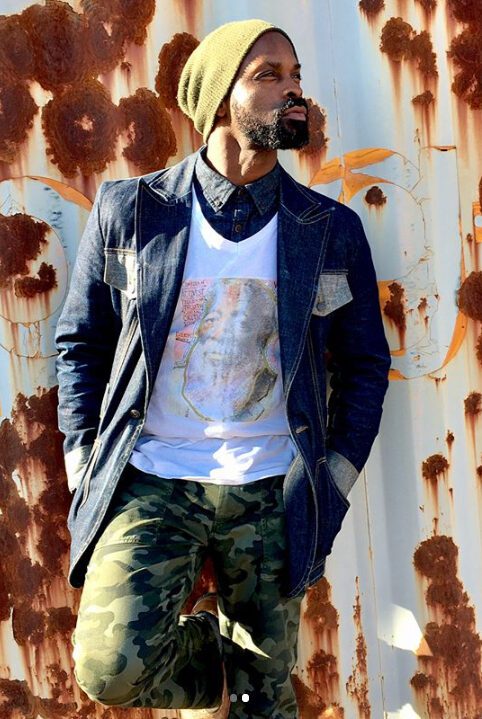 ↓ 17 – For Short Guys
Get your favorite graphic tee and tuck it into your trousers. If you are a rather short man, opt for vertical striped pants to have that "lengthening illusion." And please, pay attention to the cut – ensure that the hem will not fall below your ankles. If that ever happens, you can just cuff them. Avoid baggy pants as well.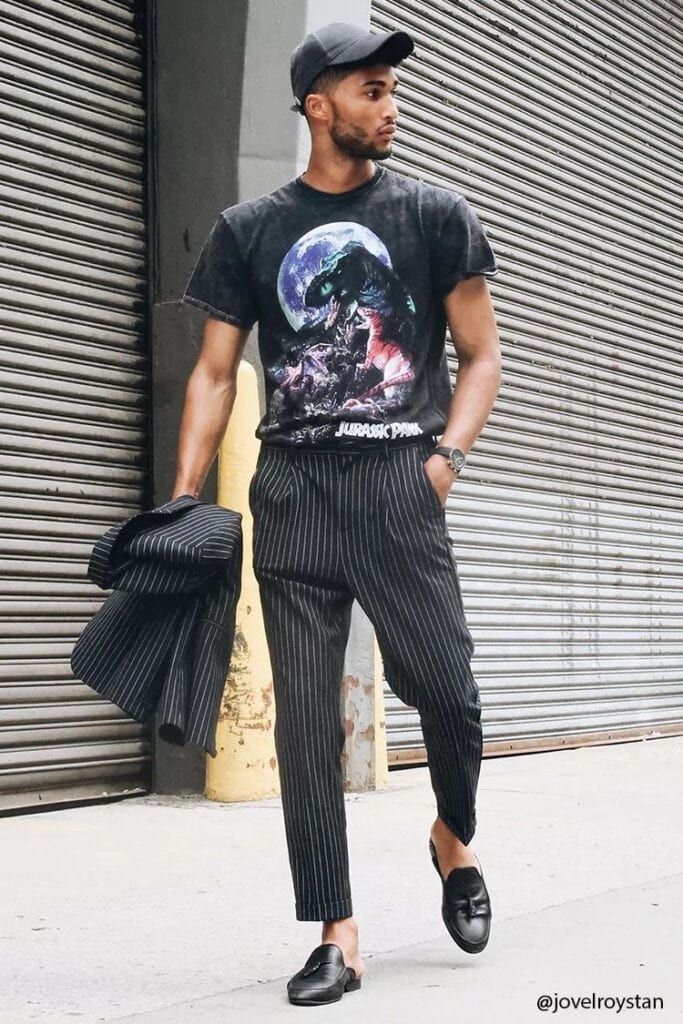 ↓ 16 – College Outfit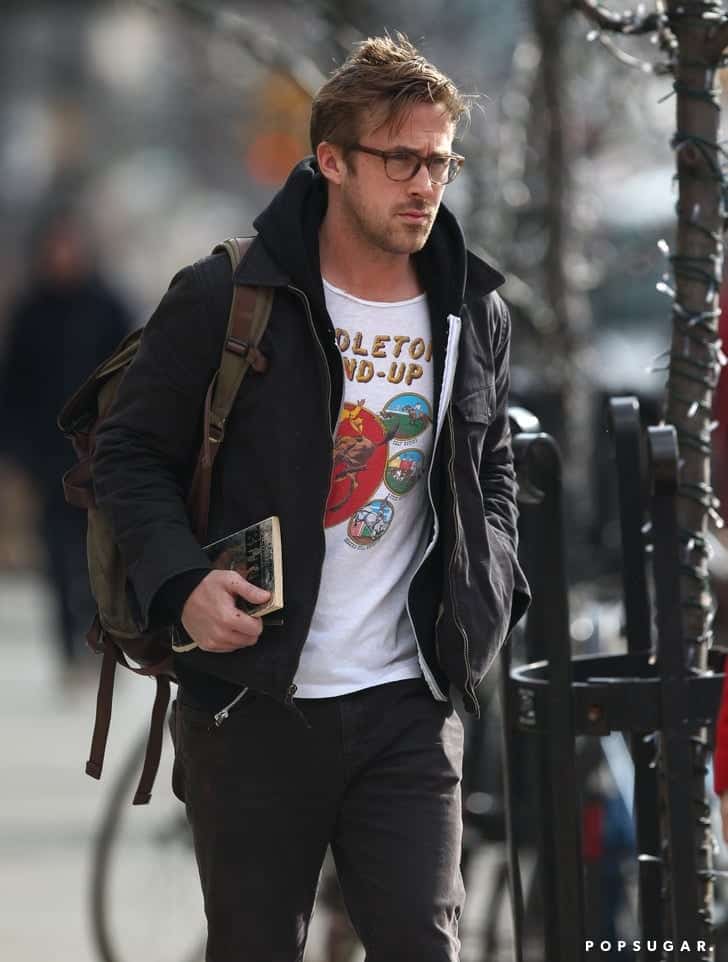 via
↓ 15 – With A Flannel
Try wearing a graphic tee underneath a flannel shirt. This will give off a grunge vibe that's way cooler than lumberjack style. Here are some more Ideas on How to Wear a Flannel Shirt for Men Stylishly.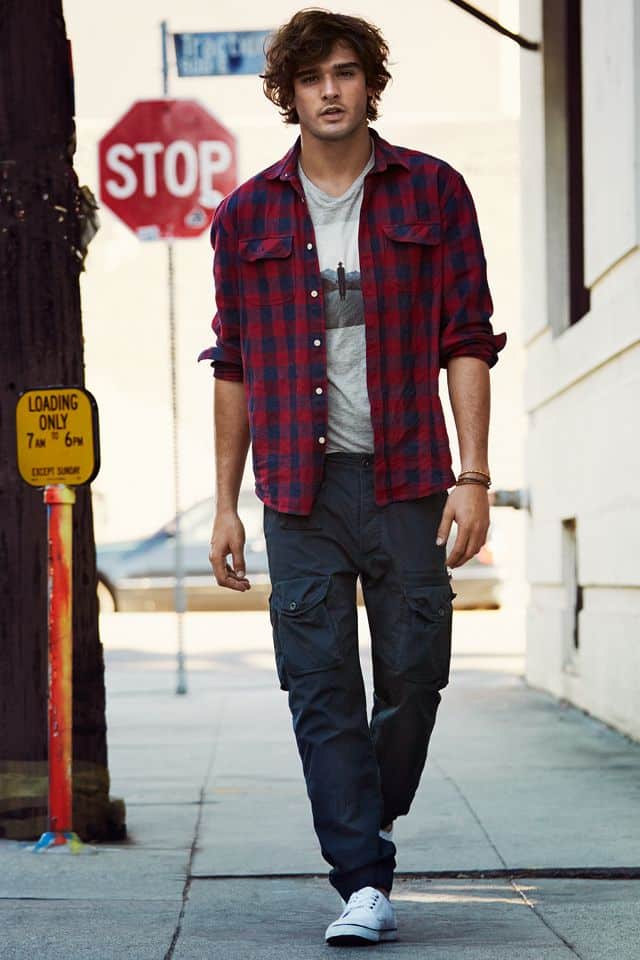 ↓ 14 – Tie-Dye Graphic Tee
We often see graphic tees in plain colors. But how frequent do you come across a guy wearing a tie-dye tee? As such, it's not bad to defy the rule of minimalism once in a while. Besides, that's the point of fashion – to express yourself in the most creative way imaginable.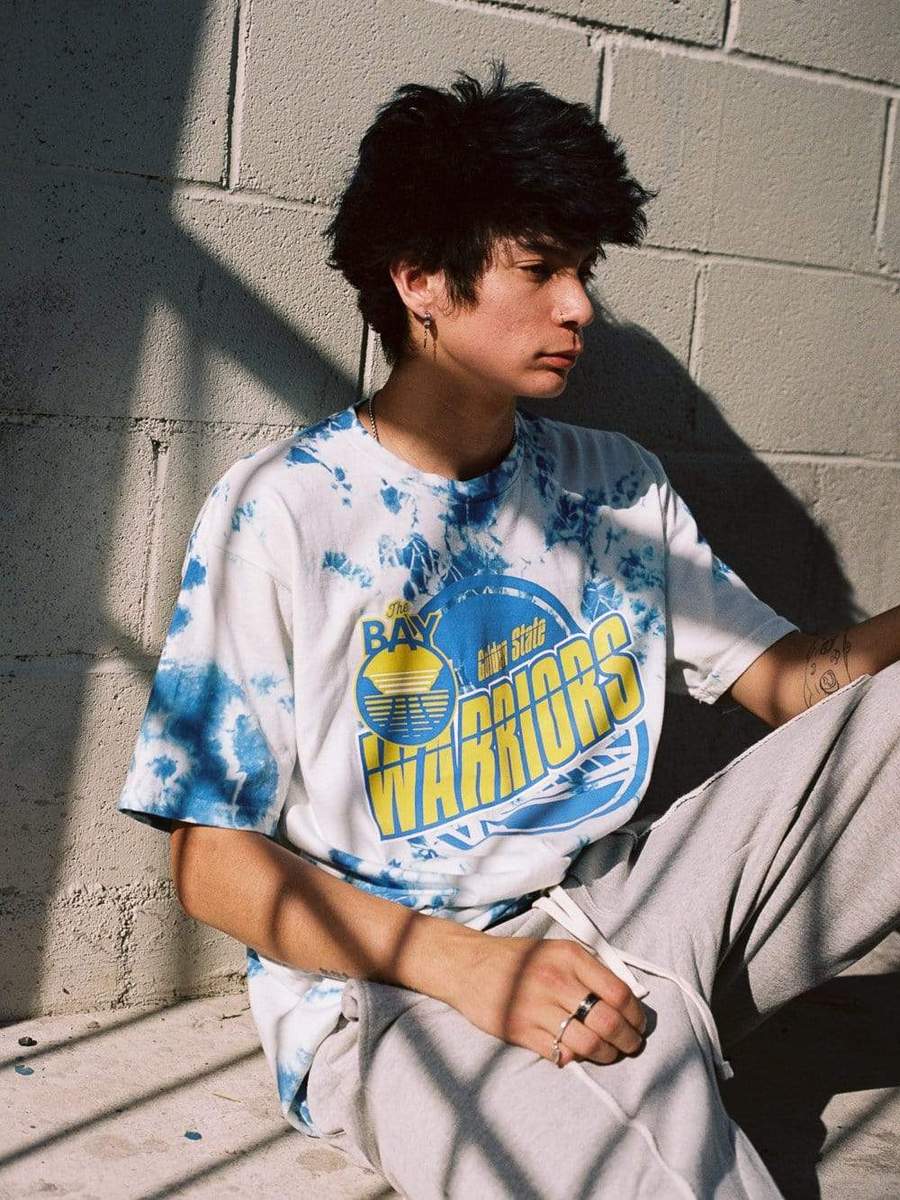 via
↓ 13 – Casual
Graphic tees are casual by nature. Some shirts with minimal prints can be referred to as "less casual." At the end of it all, it always comes down to how you'll style them.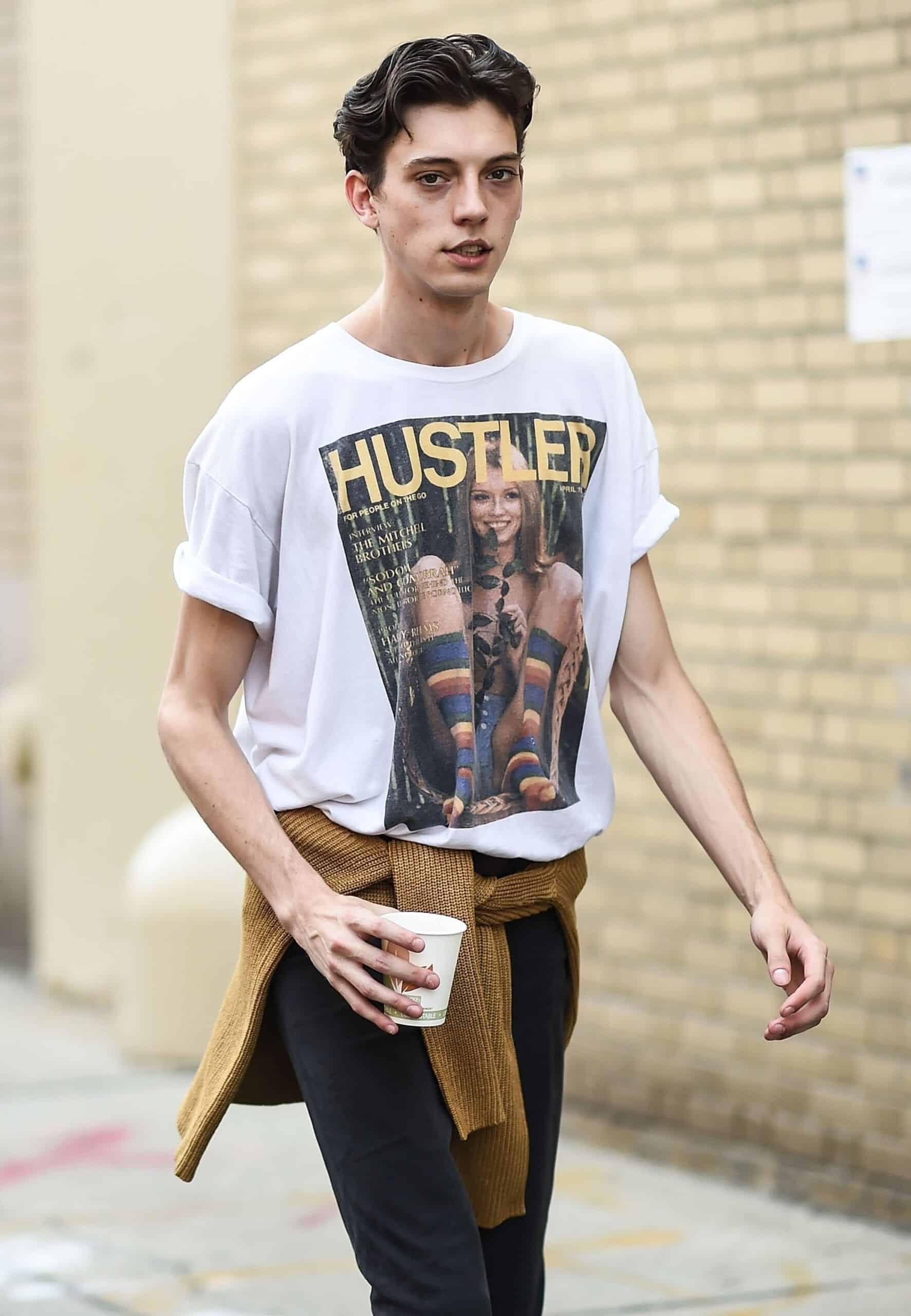 ↓ 12 – Hip-hop Style
For hip-hop fashion, you have the freedom to opt for baggy and slightly lousy clothes. And it always comes down to how you accessorize. For instance, shiny silver jewellery (e.g. necklace, rings) are a must. And remember to wear your baseball cap sideways.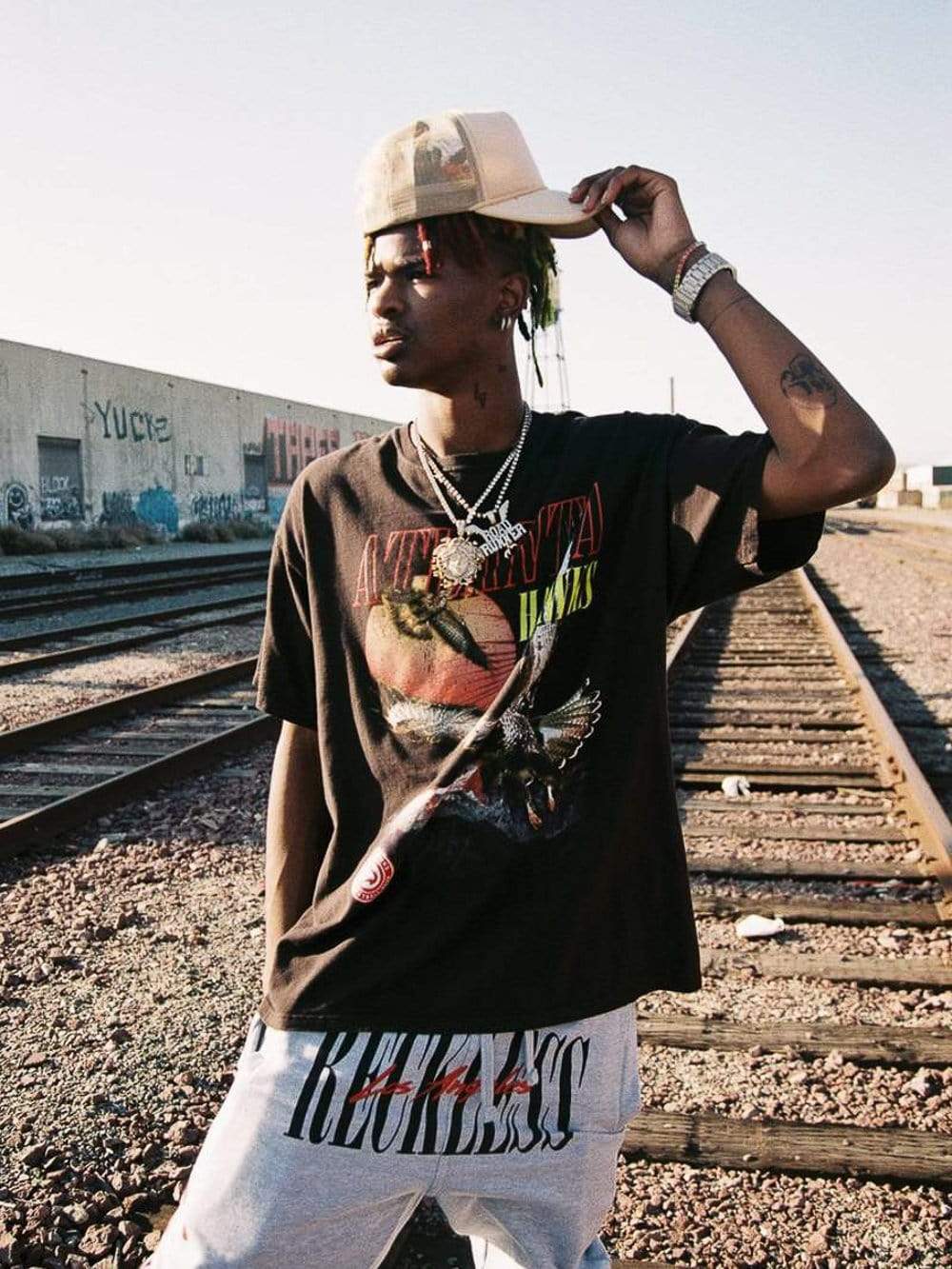 via
↓ 11 – What Shoes To Wear
Limit your options to casual footwear like sneakers and running shoes. And please don't wear your graphic tees with Oxfords and brogues. However, loafers can be an exception as long as you'll do it right. It would also help to match the shoe color to your tee.
↓ 10 – How To Accessorize Graphic Tees
Graphic tees are a treasure from the vintage era of fashion, and it's stylish to wear them with accessories from the same period. Fancy sunglasses and bandanas, to name a few!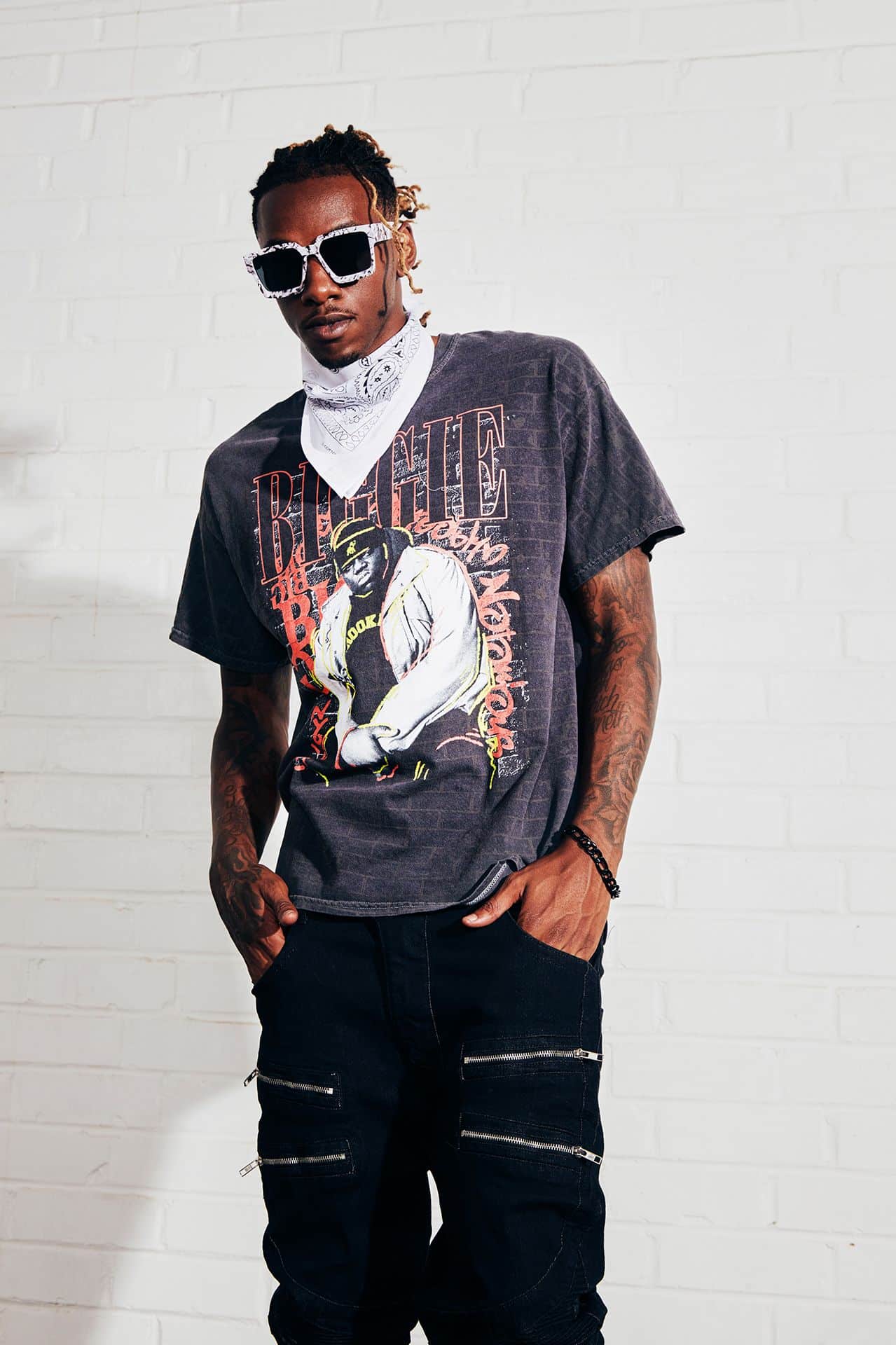 ↓ 9 – Monochrome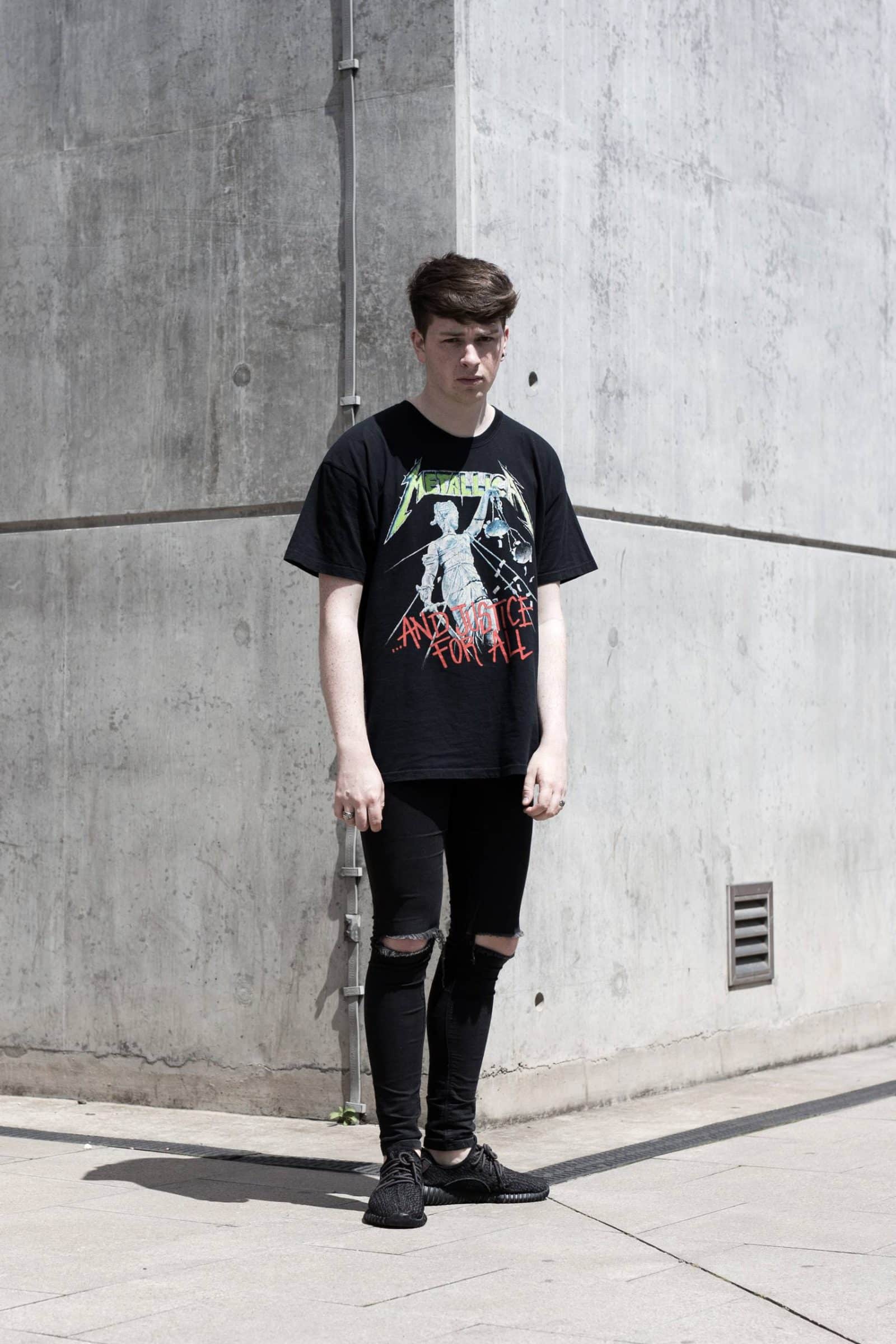 ↓ 8 – Minimalist
Keep your outfit simple, which means fewer accessories, especially if they don't add up to your style. Also, stick to single colors and similar shades.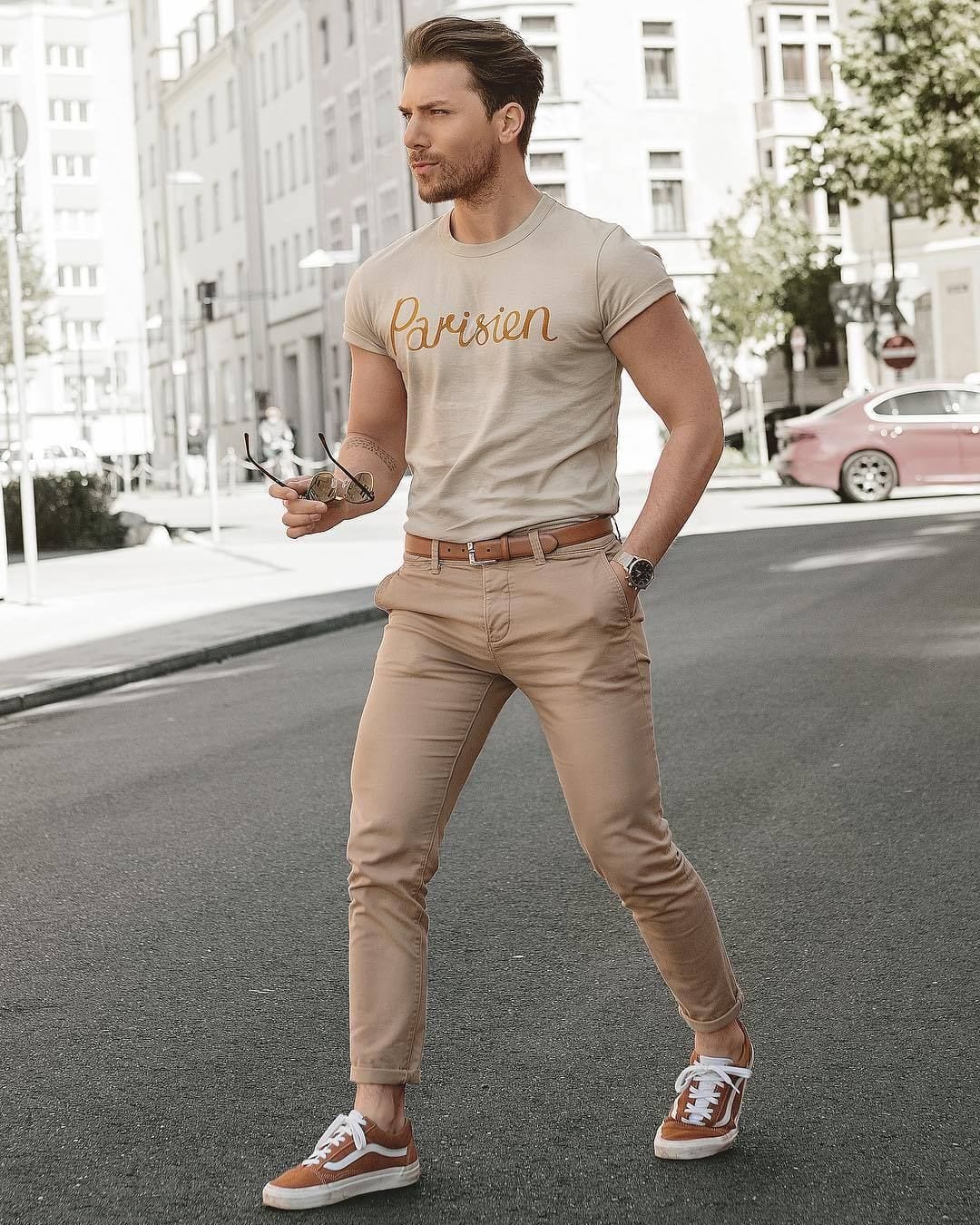 ↓ 7 – With A Bomber Jacket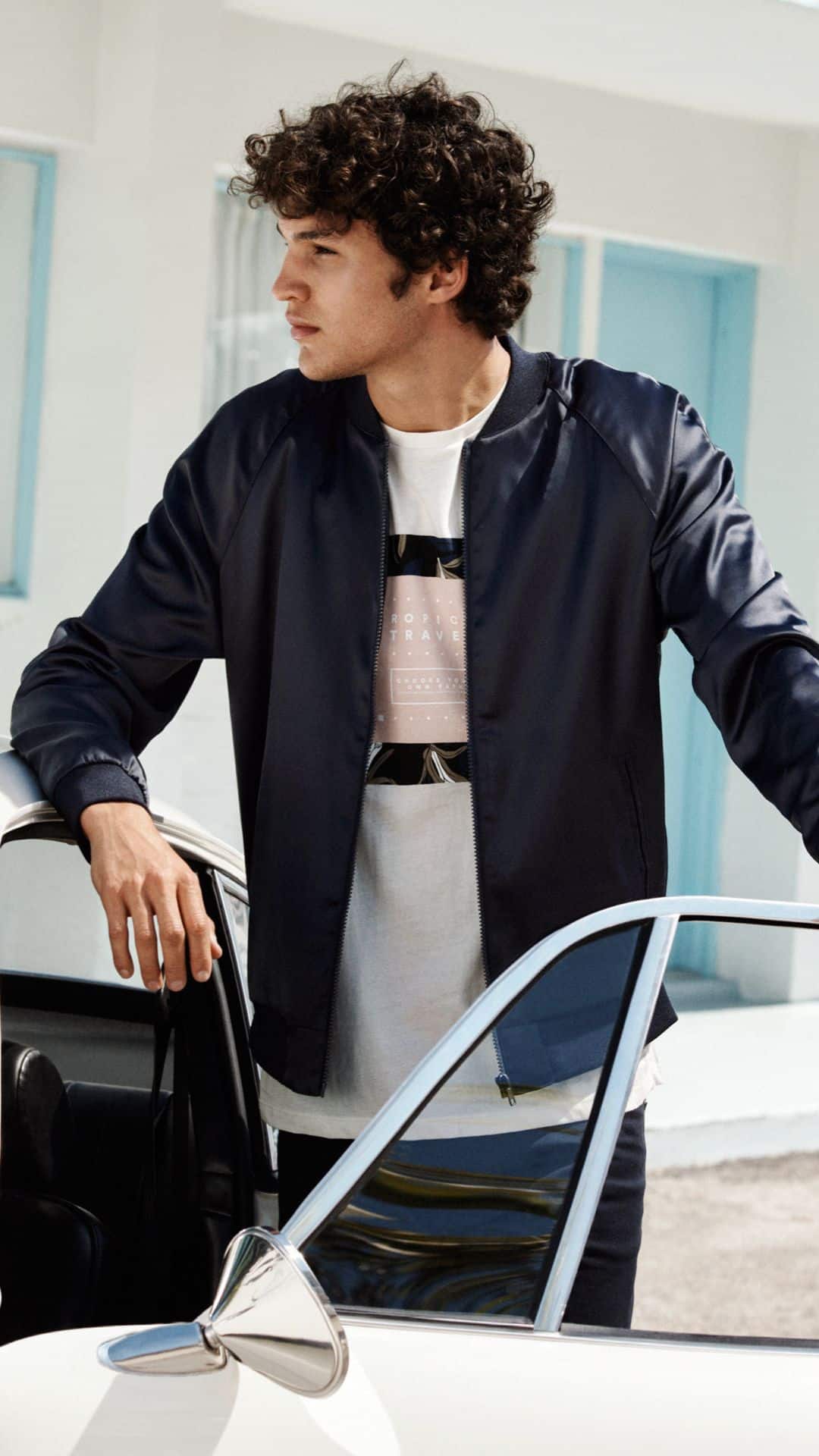 ↓ 6 – With A Denim Jacket
↓ 5 – With A Sherpa Jacket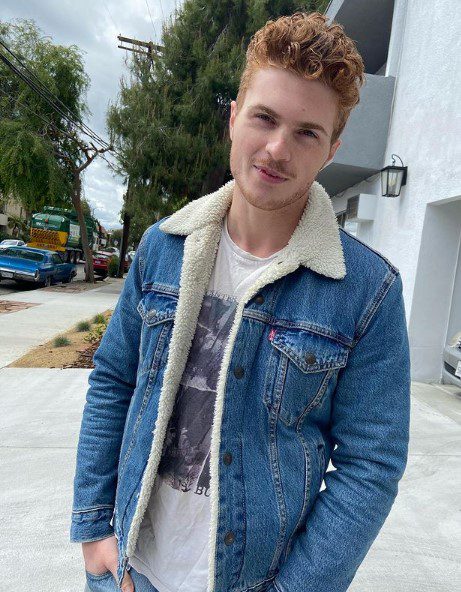 ↓ 4 – With Jeans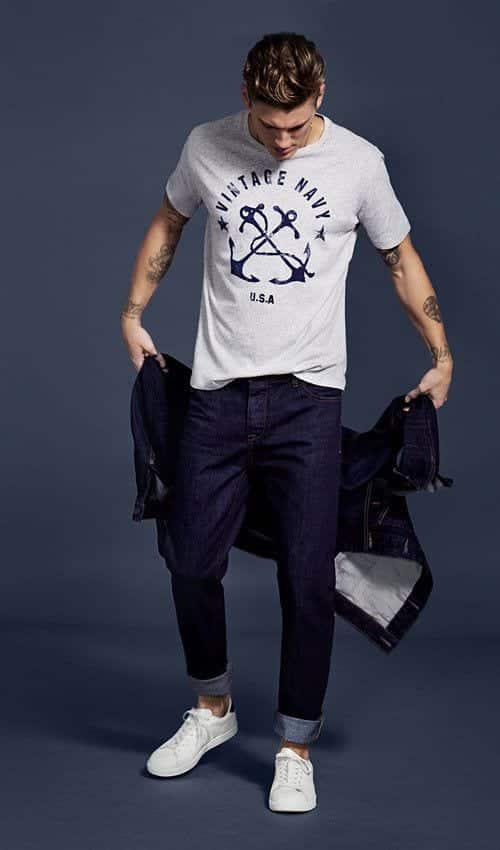 ↓ 3 – With Ripped Chinos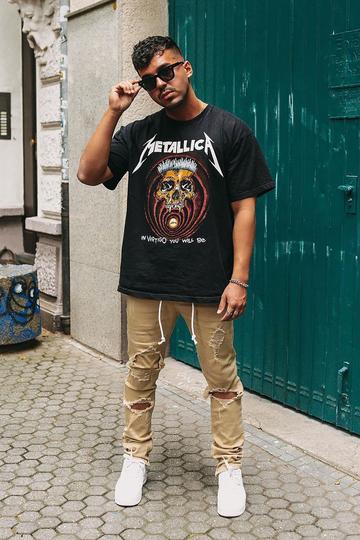 ↓ 2 – With Shorts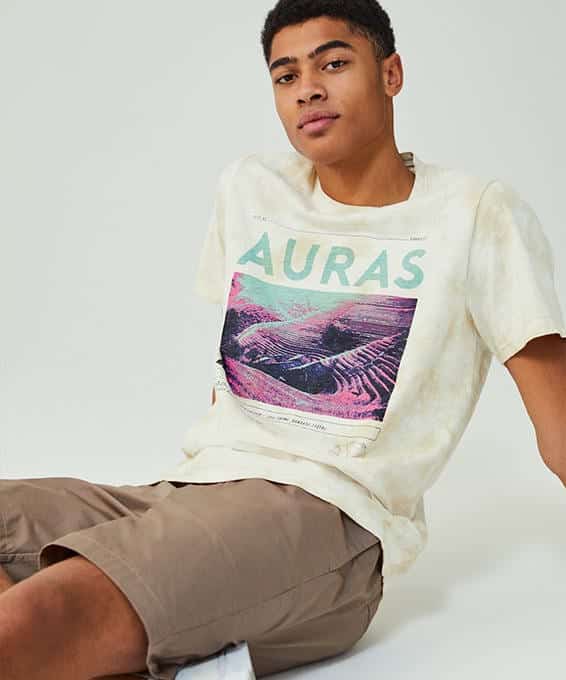 ↓ 1 – Summer Style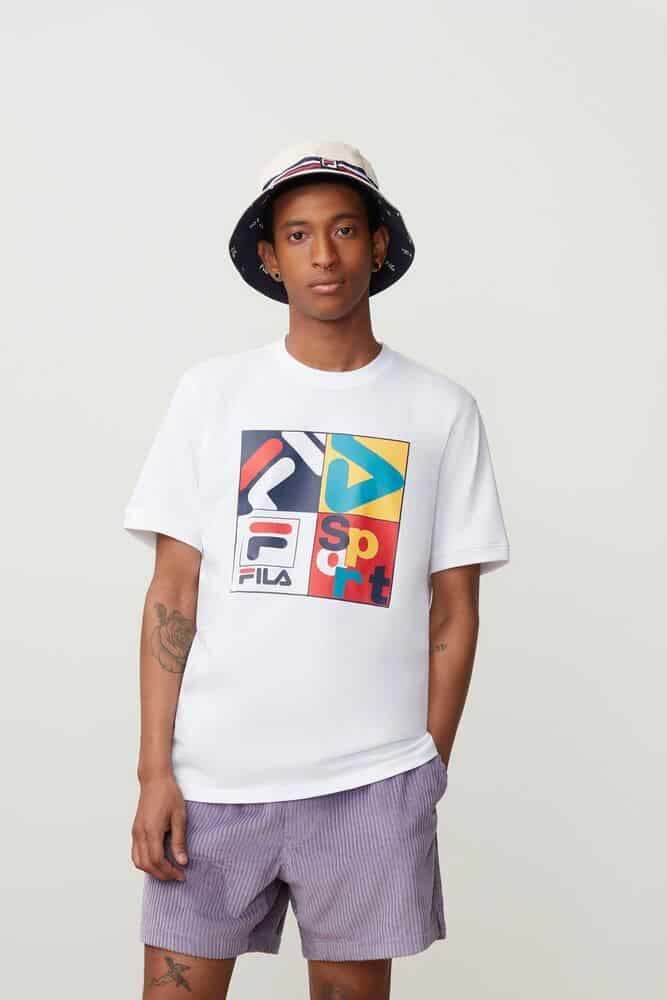 You have to be meticulous in selecting every outfit you'll pair with graphic tees. Styling them in the right way is the secret of creating a great ensemble. It's also helpful to know what you like and what you don't. And try not to overdo it to avoid any hint of awkwardness.
Frequently Asked Questions
Q. Are graphic tees in style 2021?
A. Yes. We can say that something is "in style" once celebrities started wearing it. However, that's not the sole reason in the case of graphic tees. These garments can add personality and identity to your ensemble. They are also "instagrammable" because of their unique aesthetic. In addition, they have hints of vintage and retro, making them a timeless and classic outfit option today. But despite having originated a few decades ago, these tees aren't going anywhere soon.
Q. Are graphic tees minimalist?
A. No. Although you can wear them with many outfits, they can't be considered minimalist. What we can label as minimalist are T-shirts in solid, plain colors like black, grey, navy blue, and white.
Q. How can a man dress up a graphic tee?
A. For starters, grab a black or grey blazer and throw it over your tee. Make sure to steer clear of pinstripe and polka dot designs as they would ruin your look. Dressing up your graphic shirts will also open up to more outfit choices, like dress pants and shoes.
Q. Can adults wear graphic tees?
A. Yes. Graphic tees can often be seen in teenagers and young adults, For mature men, however, the options are limited. For instance, cartoons and abstract prints may no longer be appropriate for them as much as they do in teens and boys alike. So it would be better to opt for plain designs like a white tee with a few words and minimal pictures on it. And if still unsure, stick with regular T-shirts.
Q. Can teachers wear graphic tees?
A. Yes, of course. And it would be better to choose black or white tees for a less casual appearance. Graphic tees are also helpful for these professionals in a way that they can proudly represent their schools or respective departments. However, it's not ideal to wear T-shirts on dressy occasions.
Q. Can you iron graphic tees?
A. No. Doing so will ruin the print on your tee. Instead, press your graphic tee inside out.
Q. Can you bleach graphic tees?
A. No. Bleach will ruin colored tees, especially screen printed clothes. It can cause premature fading as the chemicals can alter the natural color of fabric threads.
Q. Can you dye graphic tees?
A. Yes. But don't be surprised if the dye will mix with the existing colors in the logo and create new ones. I would recommend you to dye the tee first before printing something on it.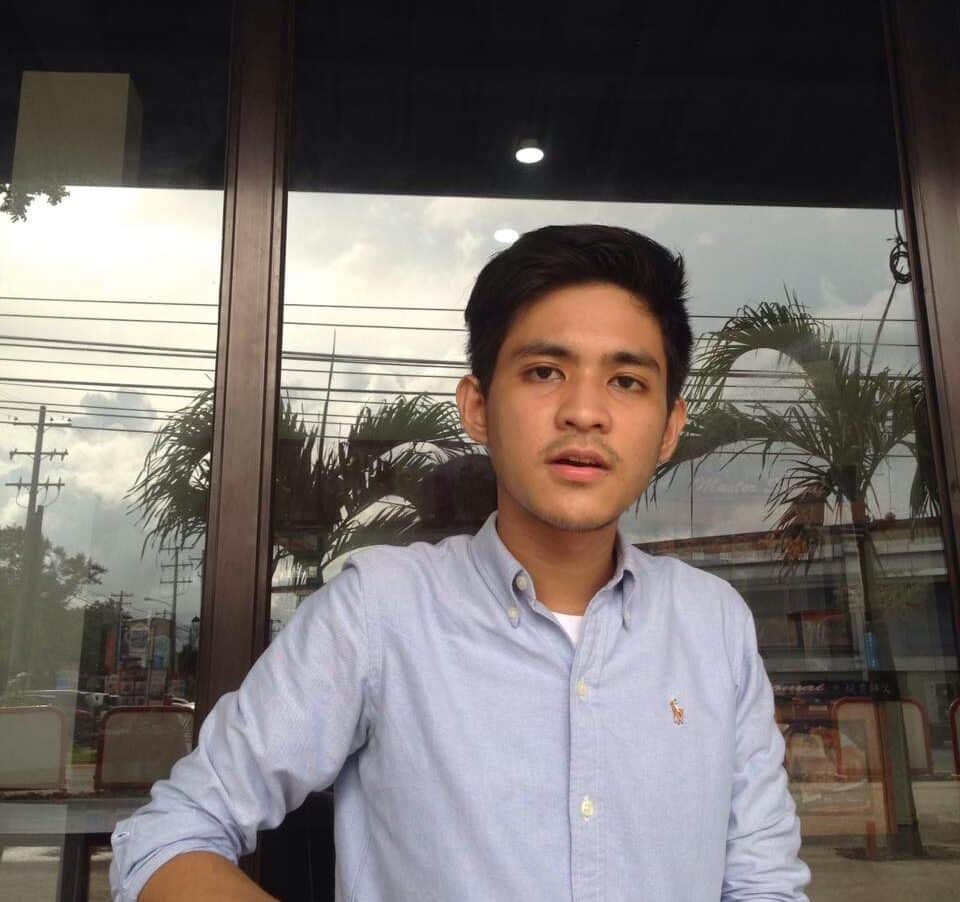 John Vincent studied Communication Arts in the Philippines.
Growing up, he's always had an eye for aesthetics. He enjoys writing a lot. Books, TV series, and movies are a big part of his life. His all-time favorites are Harry Potter, Game of Thrones, and Marvel films.
He believes that fashion is a pure form of art. You express yourself through your personal style – it's something you can't replicate.