Summers are here, and you know what that means! It is time to get your comfiest pair of shoes (yes, I am talking about the Crocs) out and wear them to your heart's content. I never really understood just how famous they actually are, until I started seeing them everywhere!
Celebrities, models, and people of all age groups and occupations are styling these shoes in fashionable and trendy ways. Naturally, I was impressed with the versatility of the shoe. It intrigued me that the very same footwear you wore for grocery shopping on a casual day out could be worn to a black-tie event!
Thus, whether going to a formal event, a relaxed everyday gathering, or running errands, you can serve significant fashion goals and be the talk of the town! I bring you the best ways to wear and style your beloved Crocs. Keep reading to find inspiration right up your alley!
What to Wear with Men's Crocs?
You can achieve numerous styles with these shoes, including casual, business casual, or semi-formal! An everyday look does not ask for much except a pair of solid shirts & pants paired with your favorite Crocs.
Opt for a printed/ Jizzbit fitted pair with a solid outfit and a plain clog with a printed top & bottom set to refine your look and balance it out. Slippers work excellent for an everyday look too! Accessorize and add a baseball cap to add character to your ensemble.
In order to achieve a semi-formal or business casual vibe, you need to put in a bit more effort and dig around your closet for a nicer shirt, preferably a button-down. Roll the sleeves and style it with shorts or cotton twill pants for a more precise appearance. Suits and Crocs work best for an entirely formal gathering!
Styling tips
Add a baseball cap to exude ultimate relaxed vibes.
Pair your shoes with crew socks if you plan on wearing shorts.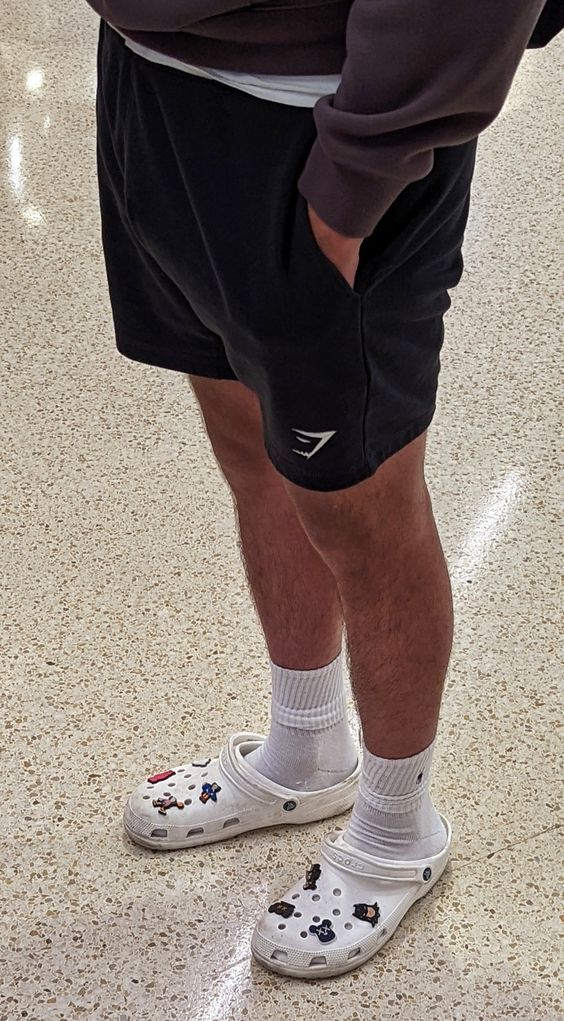 Add Jizzbits to customize your Crocs and add a personalized touch. These work best with a plain outfit to make your footwear stand out.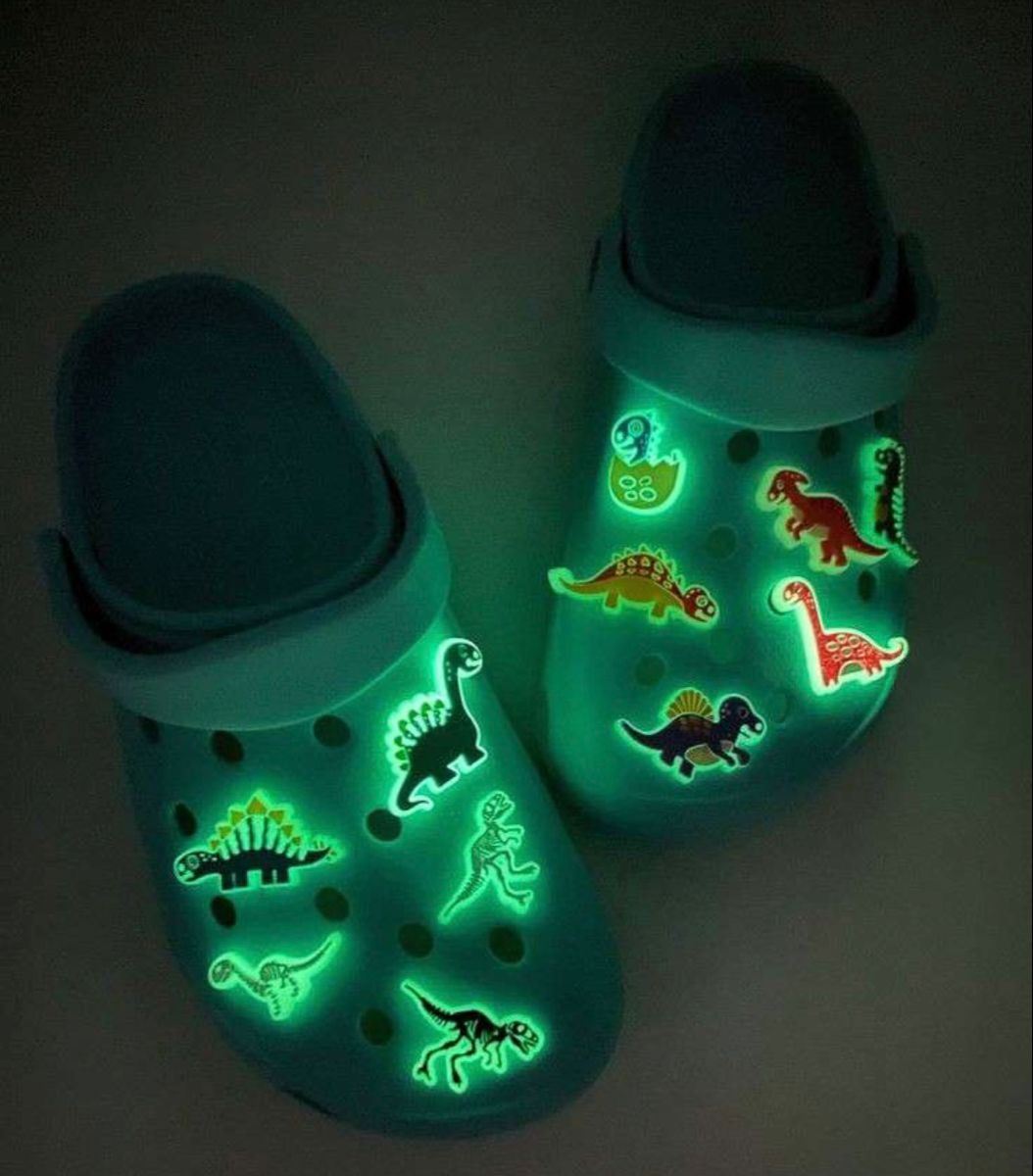 If you wish to make your clogs work as a sandal, put the heel strap on the back of your ankle. And if you want to wear it as a slipper, to the front it goes!
Accentuate your all-black outfits with marble or bright-colored clogs. Similarly, white clothes complement all sorts of clogs as well.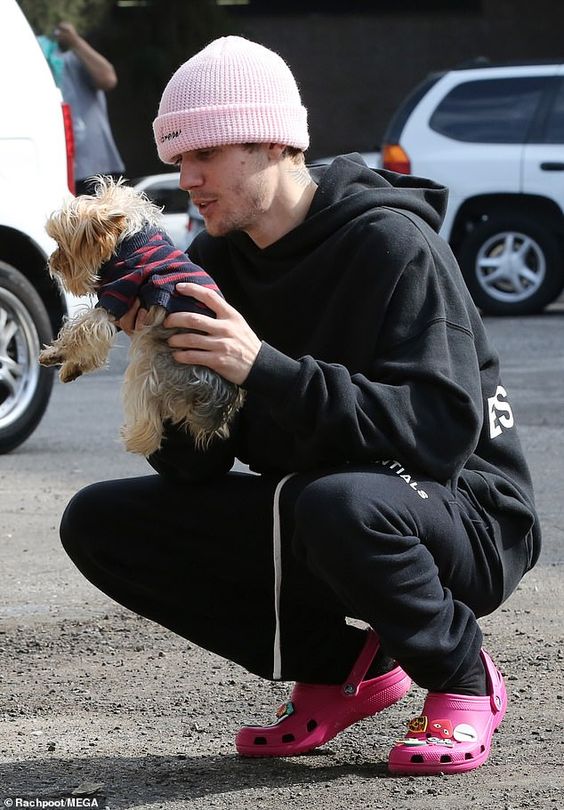 Pair a subtle and plain pair of crocs with a printed and bolder outfit. Similarly, printed clogs or ones accessorized with Jizzbits work extremely well with solid and simple clothes. It is all about balancing things out and creating a visually pleasing appearance!
Do not forget to accessorize aptly to complete your fit and complement the Crocs. A classy watch and beaded bracelets go a long way to add character to your look.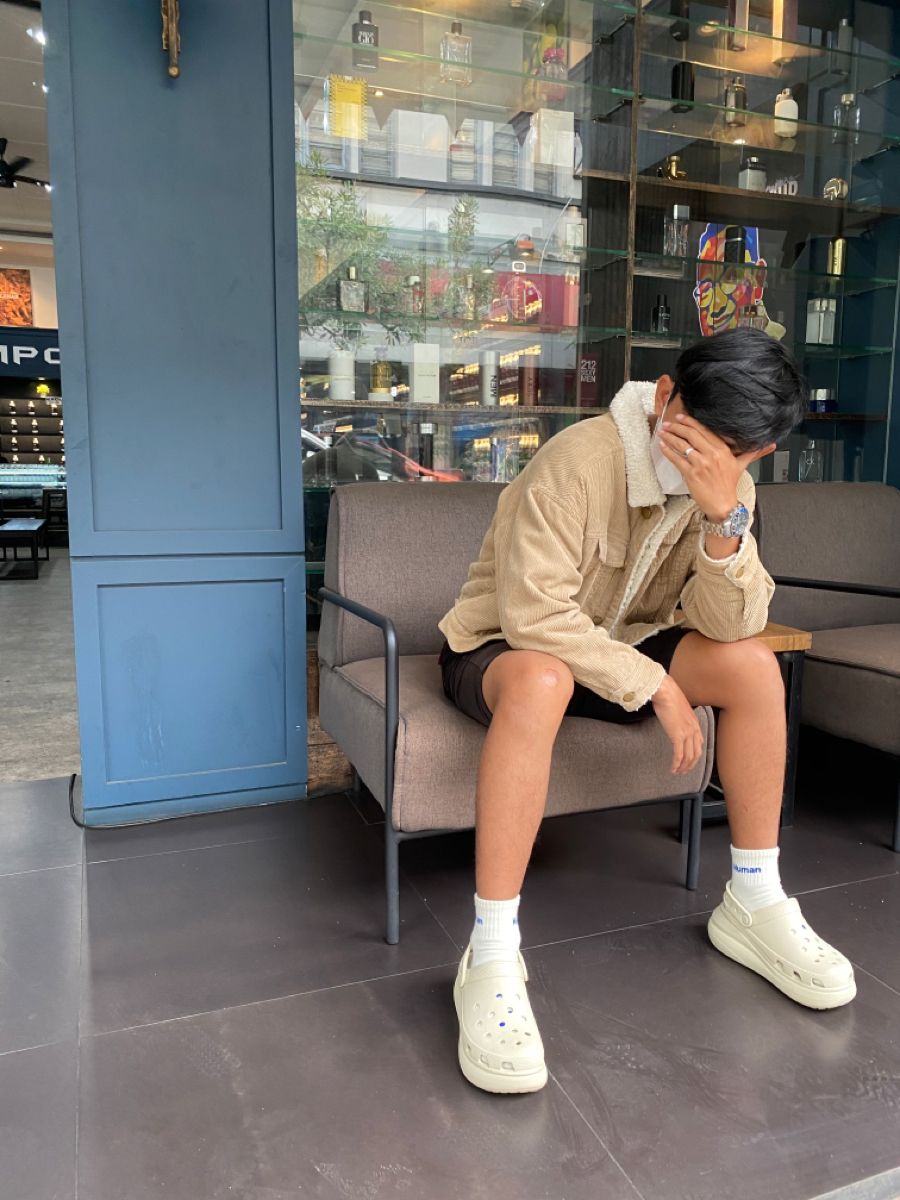 Match the color of your Crocs to your tie or pocket square when dressing up for a semi-formal event. This will help achieve a well-coordinated look and make it look like you put effort into your fit.
Semi-Formal Ways To Wear Crocs
34 – Style Classic Boots With a Timelessly Perfect Long Fur Coat
Luxurious long coats have been a staple for formal occasions since as far back as I can remember. Put on a smart shirt and pair it with slack and bright boots to make a statement.
33 – Add a Hint of Color to Your Fit to Complement the Crocs
In this case, the dial of the watch is the perfect match to the footwear and blends right in. This look is dashing, smart and easy to achieve. And the best part is, you are going to be comfortable all night long!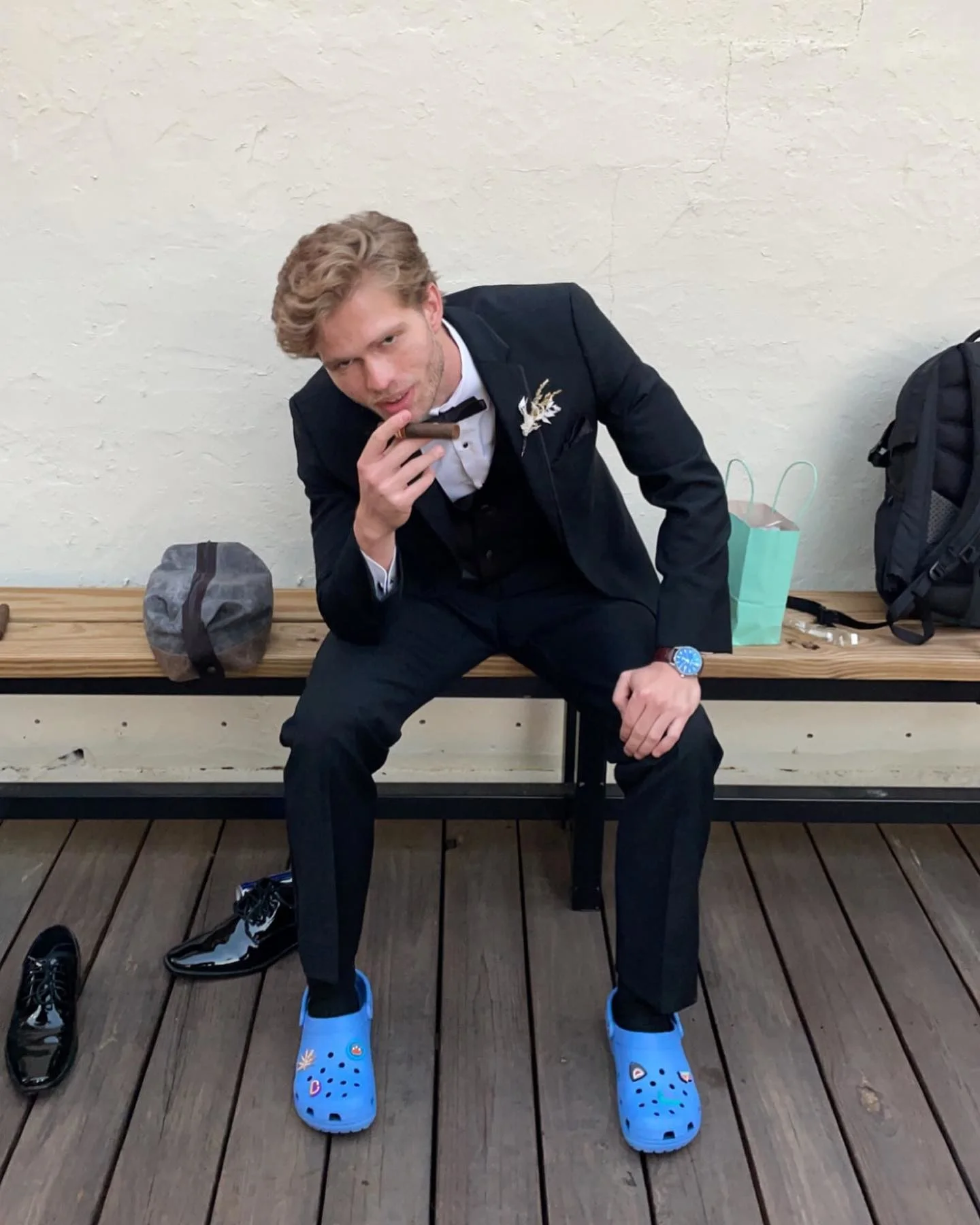 32 – Go for a Classy Look in Black & White from Head to Toe
This outfit is ideal for numerous occasions. The white button-down pairs wonderfully with the wide pants, and the accessories tie the entire ensemble together. If your gathering is a bit more refined and polished, ditch the bracelets and make this look a little less messy!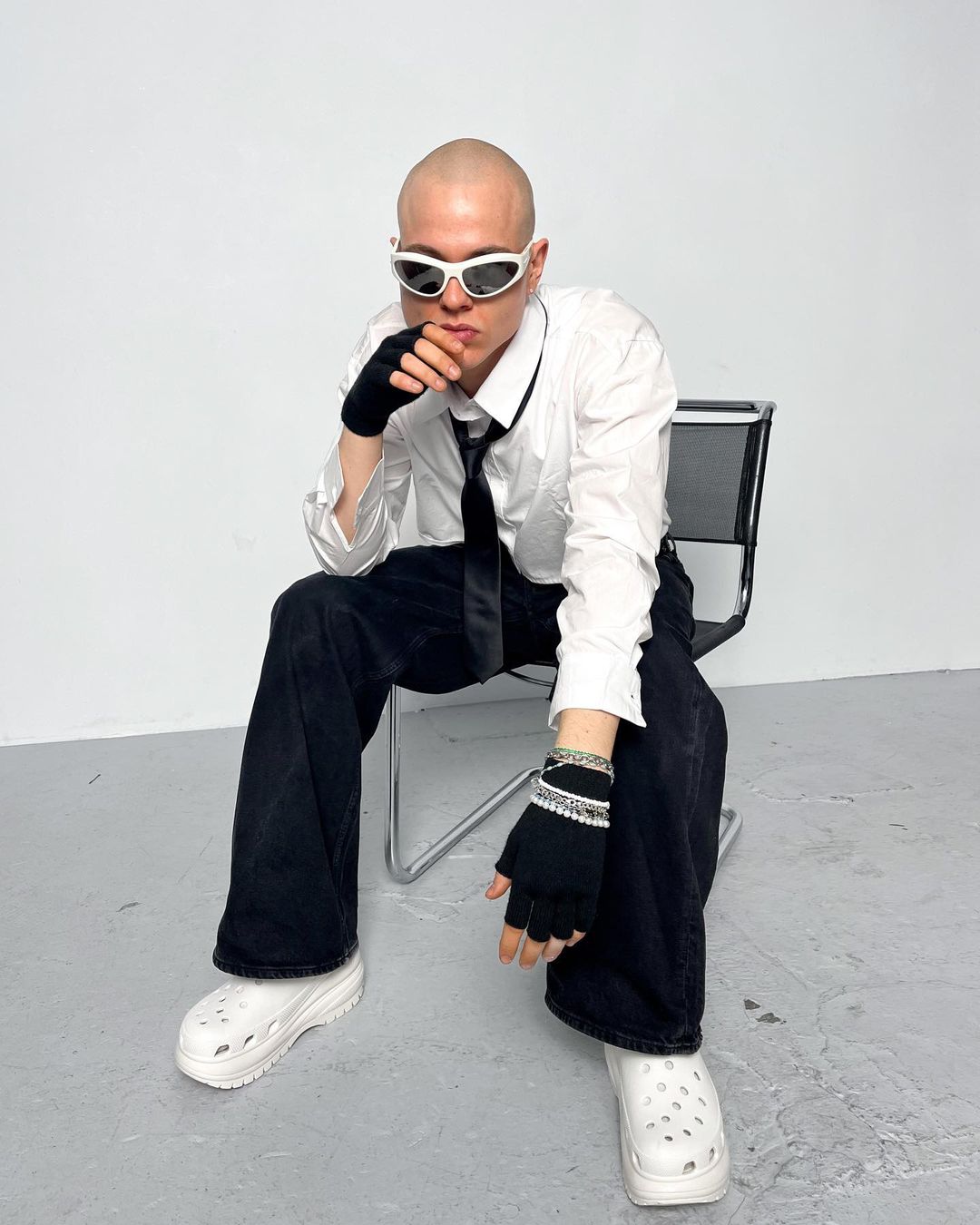 31 – Make Your Solid Outfit Stand Out with Customized Golden Crocs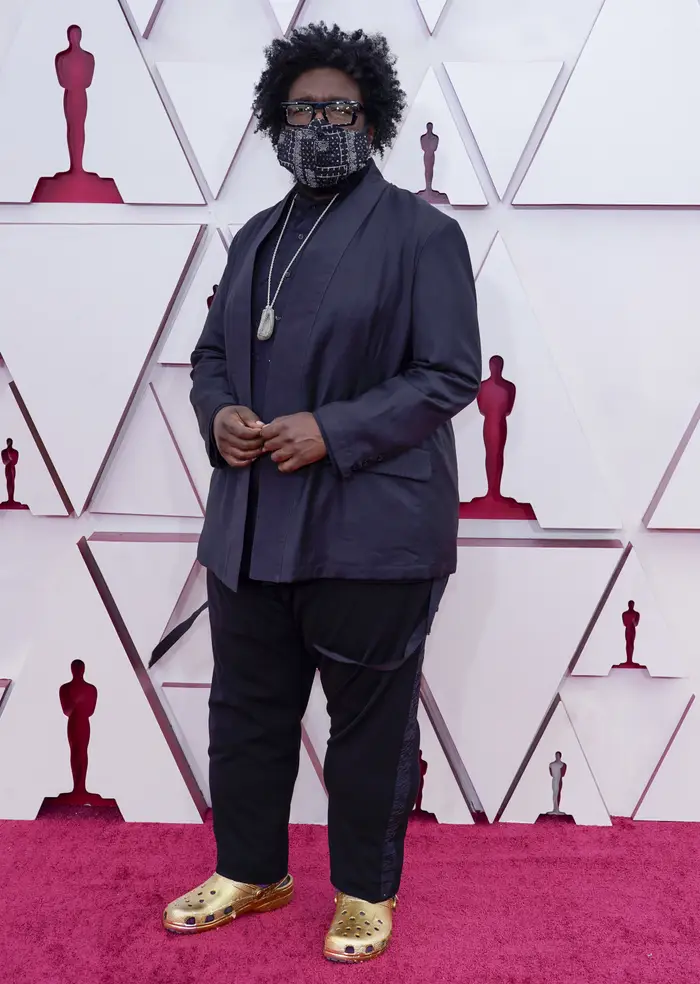 30 – Match the Color of your Tie to your Clogs for a Black-Tie Event
Casual Fits for Every Day
29 – Balance the Look With a Bright Shirt, Denim Shorts & White Accessories & Shoes
28 – Plan Your Entire Outfit In Different Tones of the Same Color Palette
Playing around in different shades of tan and olive green will create an outfit as phenomenal as this. And despite the individual pieces looking so good on their own, the shoes are still the star of the attire.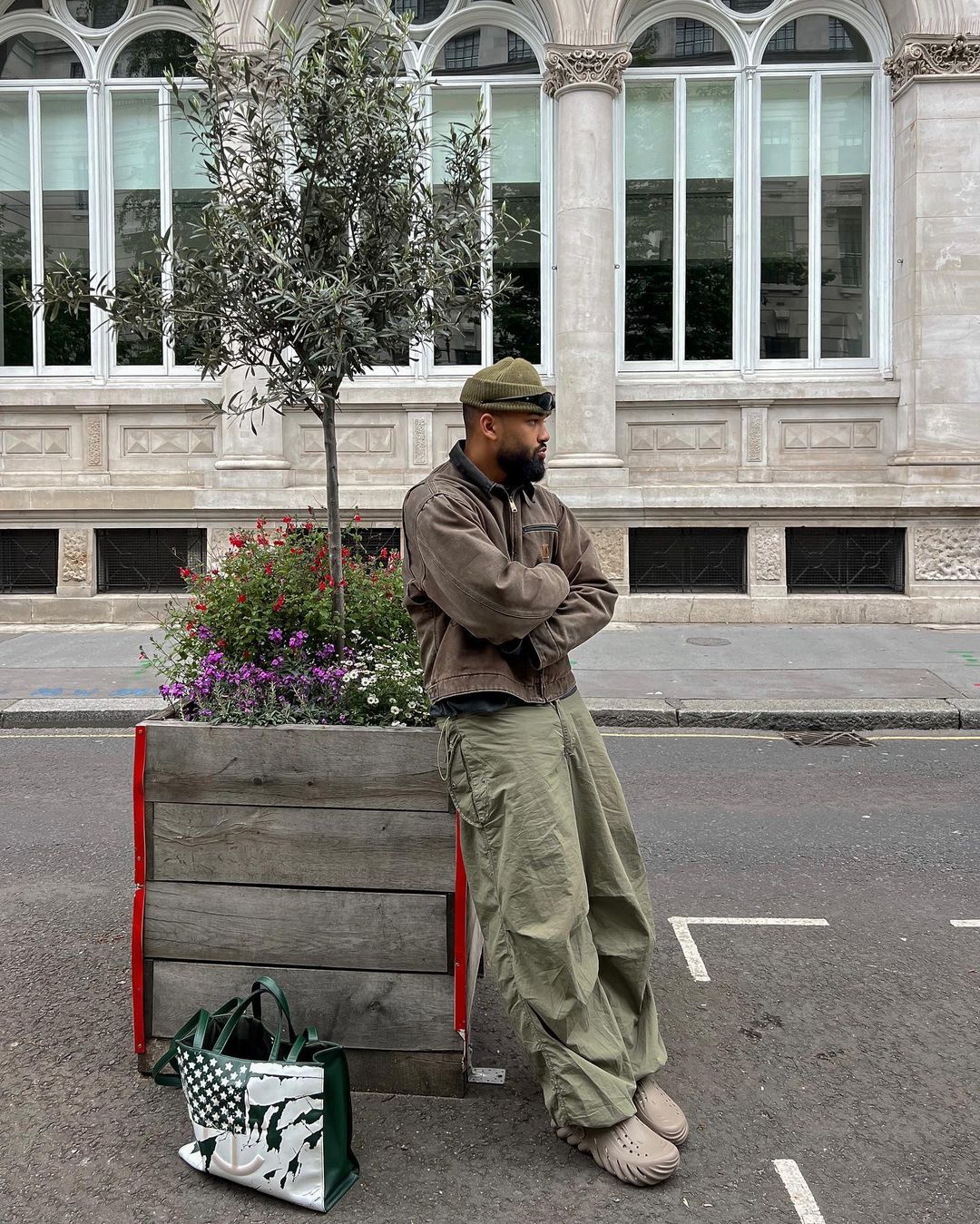 Shop the footwear below:
27 – Color Block Your Fit by Matching the Color of Your Shirt to the Clogs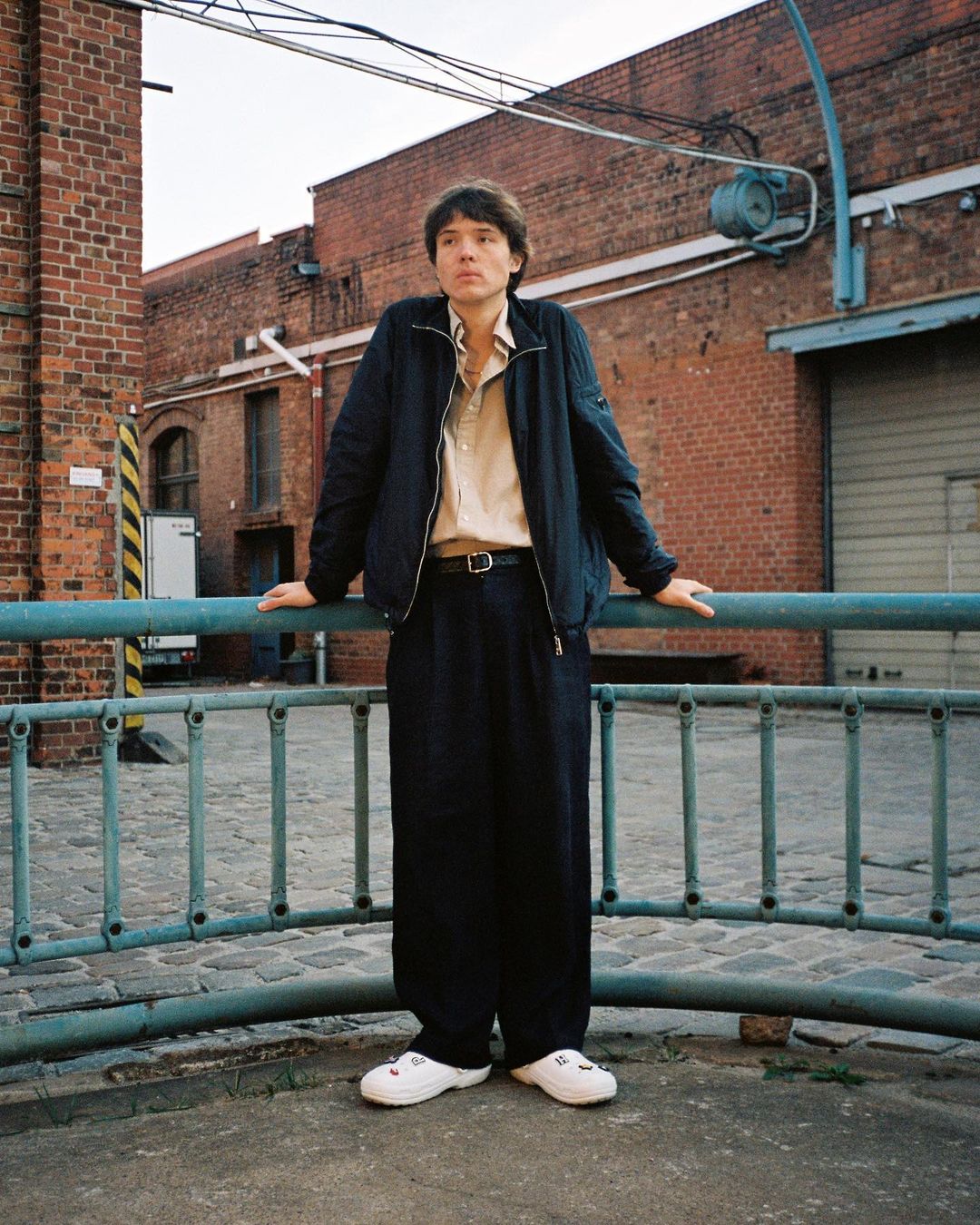 26 – Stay on Top of Your Game in a Pair of Blue Boots & Denim Jacket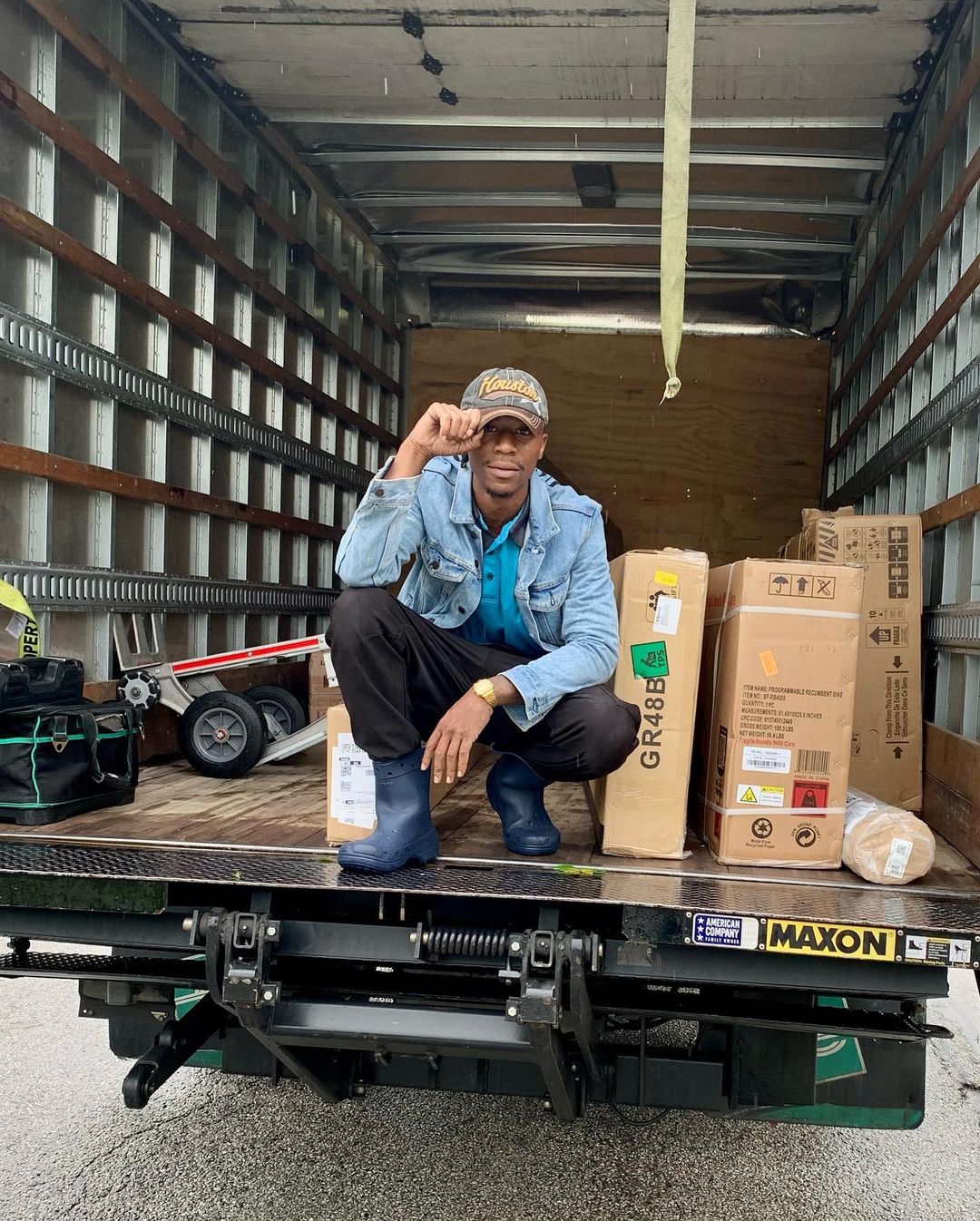 25 – Balance Your Fit by Opting for Muted & Plain Shoes With a Loud Outfit
The pants are a statement in themselves, and the addition of the coral purse and yellow turtleneck definitely ensures this look is not for the light-hearted. Thus, going for a plain white pair of clogs is your best bet!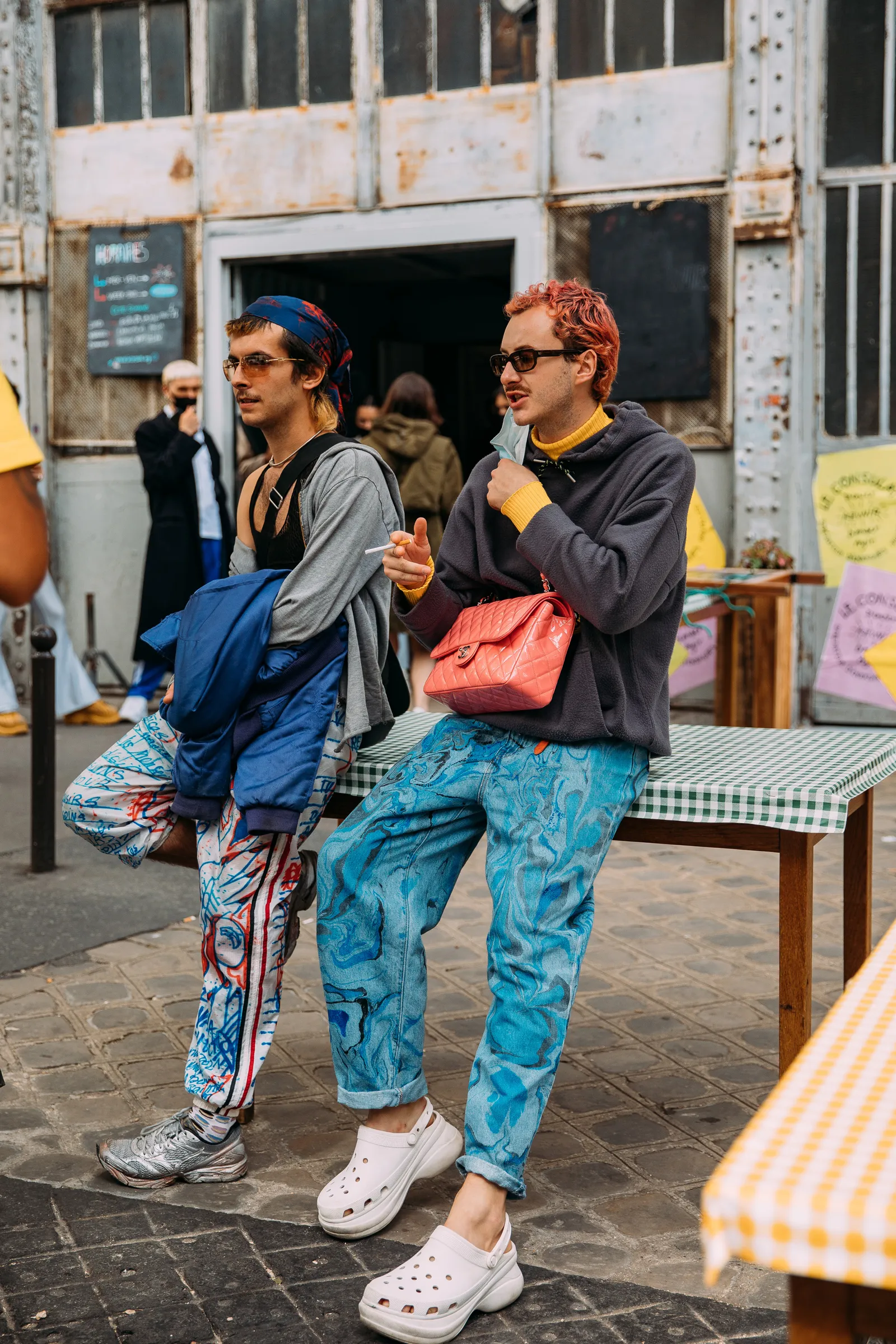 24 – Add a Camoflauge Vest & Safari Hat When Going Fishing
23 – Add an Oversized Khaki Blazer to Match the Pants to Make this Look Formal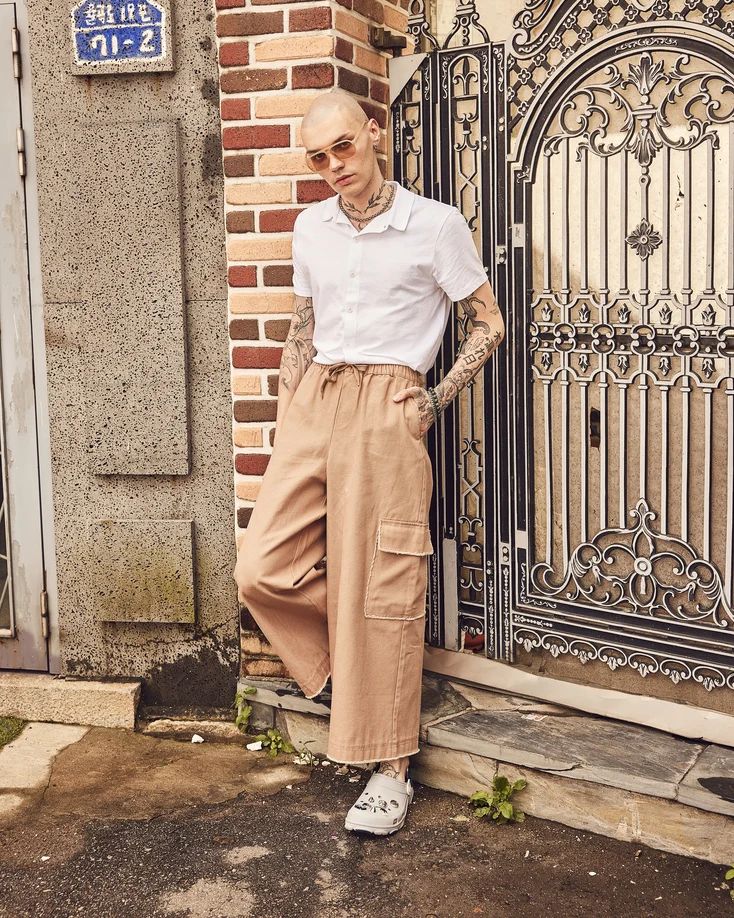 22 – Add a Bandanna to Add a Bit More Character to your Look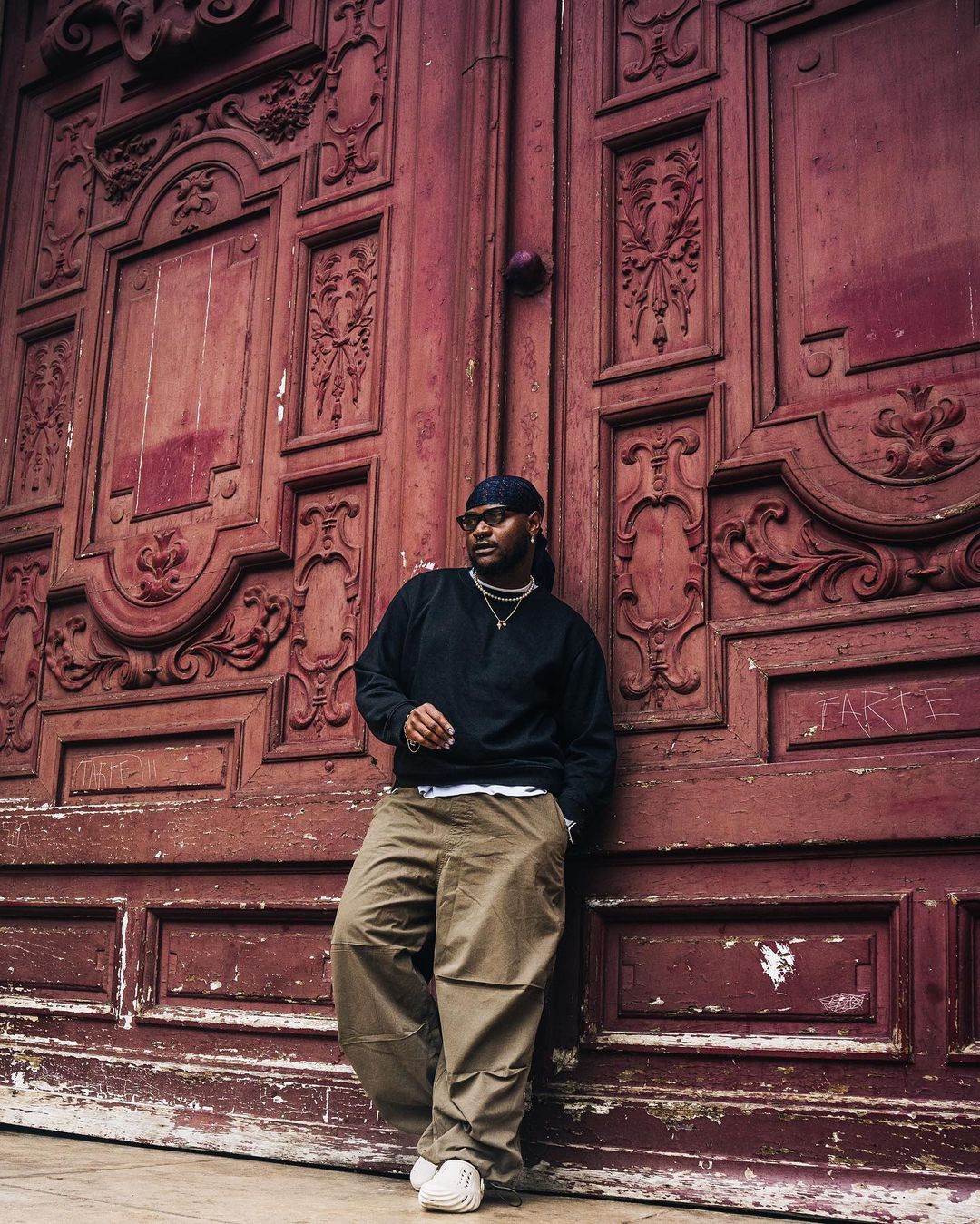 21 – Spice Up Your Solid Outfit with a Funky & Colorful Pair of Clogs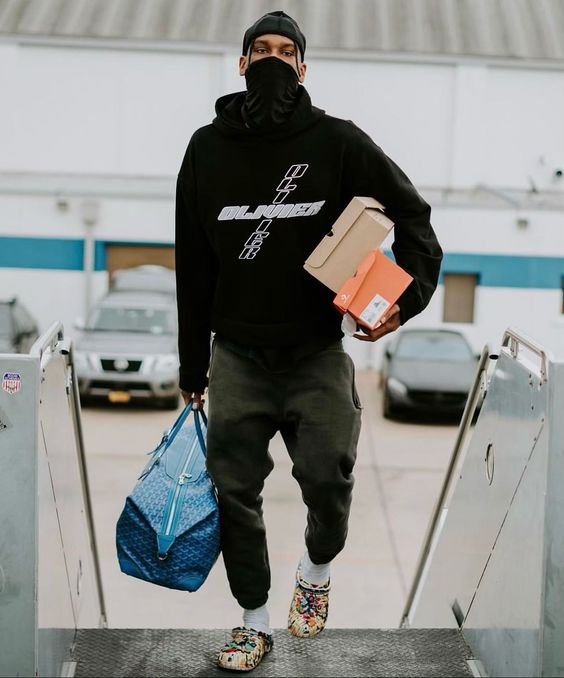 20 – Get Ready to Explore in Your Comfiest Shoes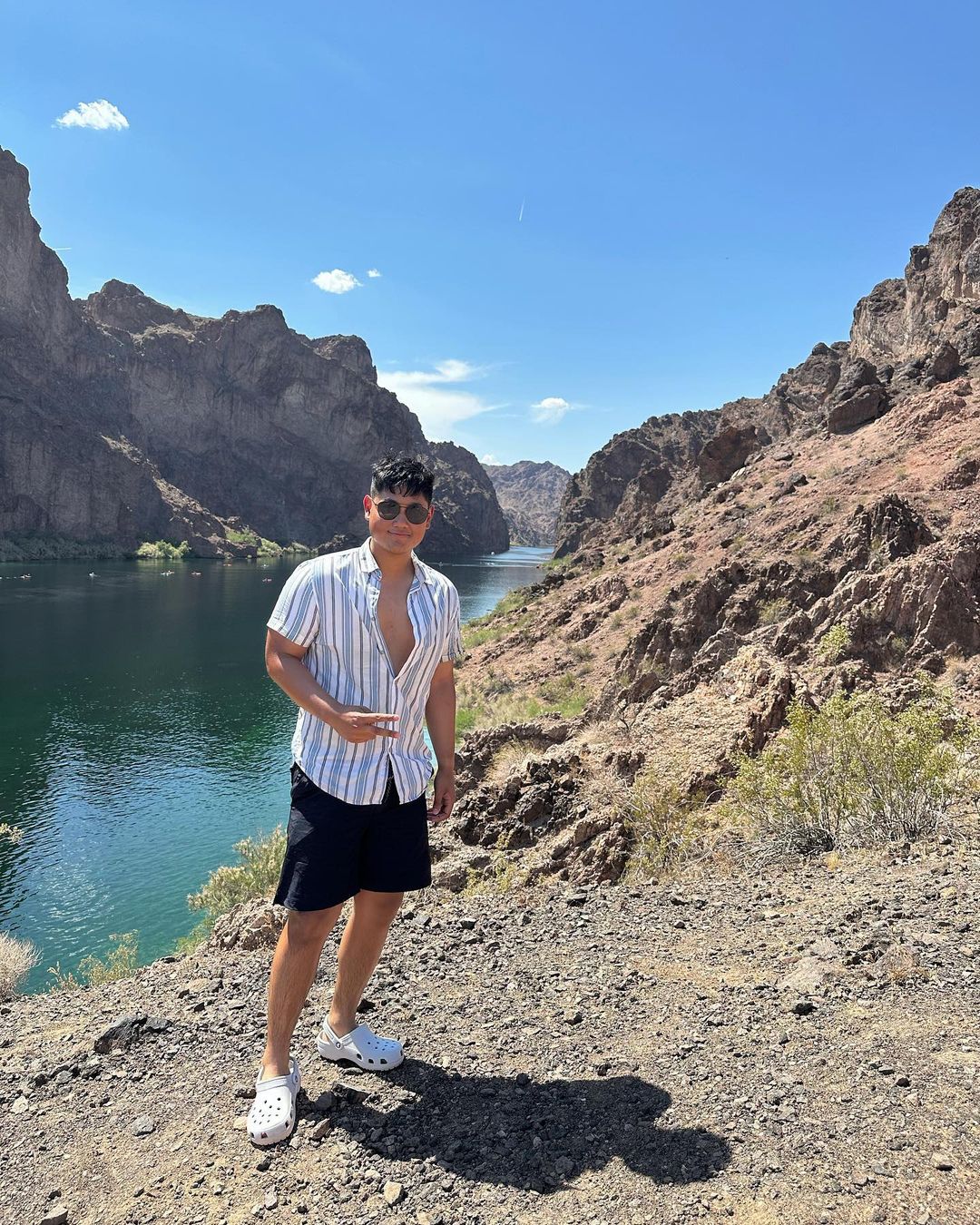 19 – Spice Up Your Look by Color Blocking Your Clothes & Accessories
This ensemble is cleverly put together and looks fantastic! The jacket matches the shoes perfectly, the glasses with the shirt, and the shorts complement the socks giving you a very balanced and well-put-together attire.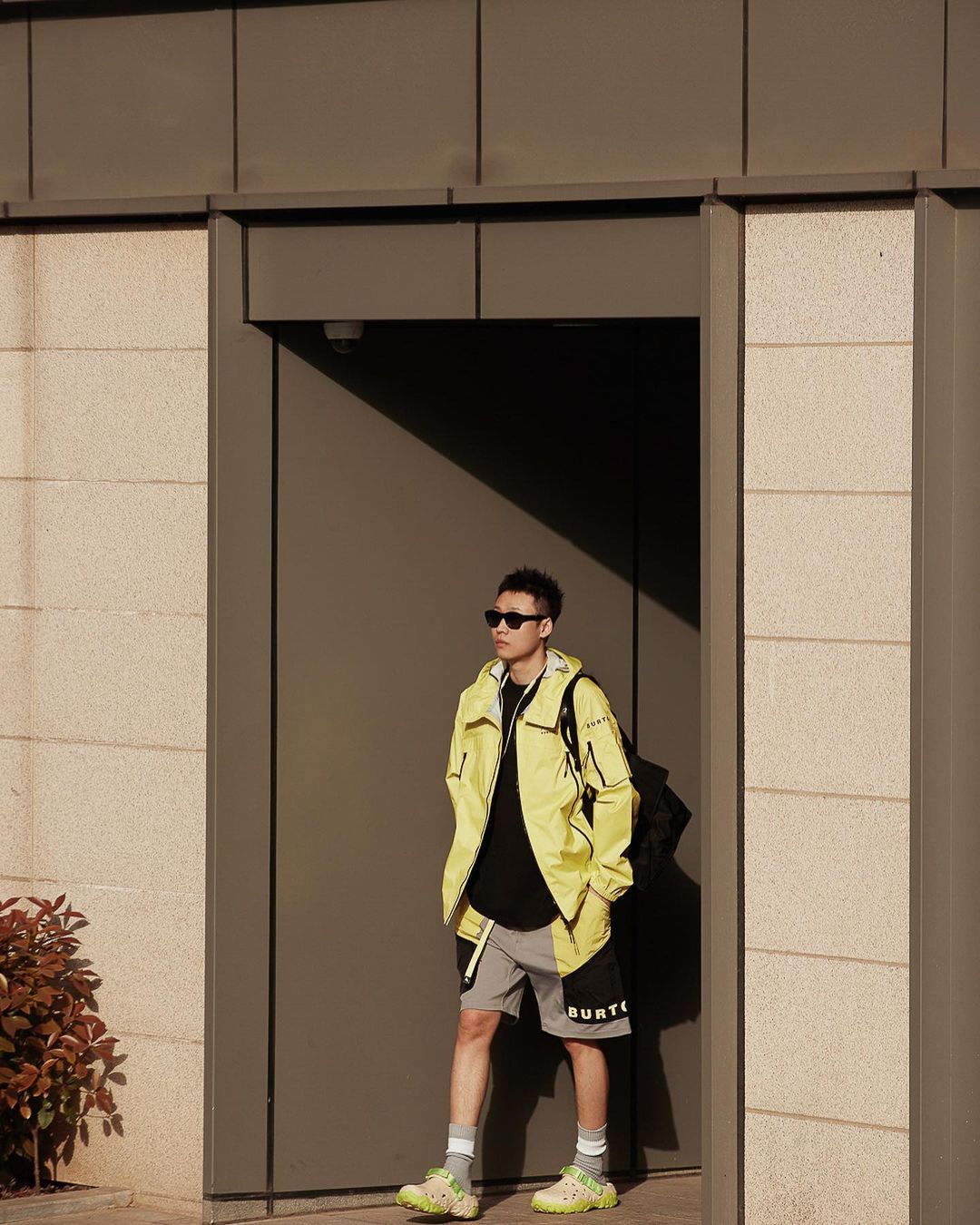 18 – Go for an Oversized Hoodie & Printed Shorts with White Clogs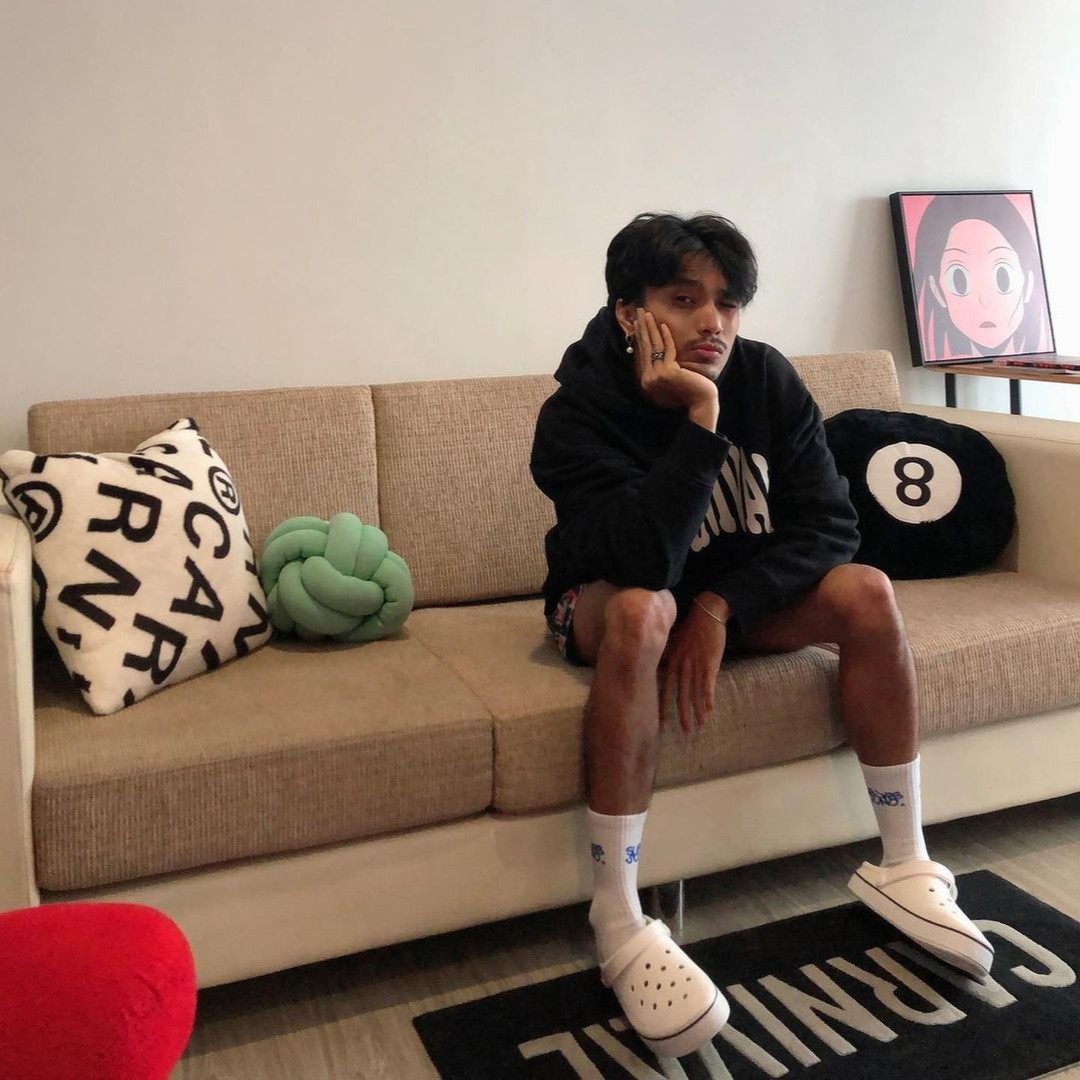 17 – Add a Hint of Color to a Muted Outfit with Bright Green Boots on a Rainy Day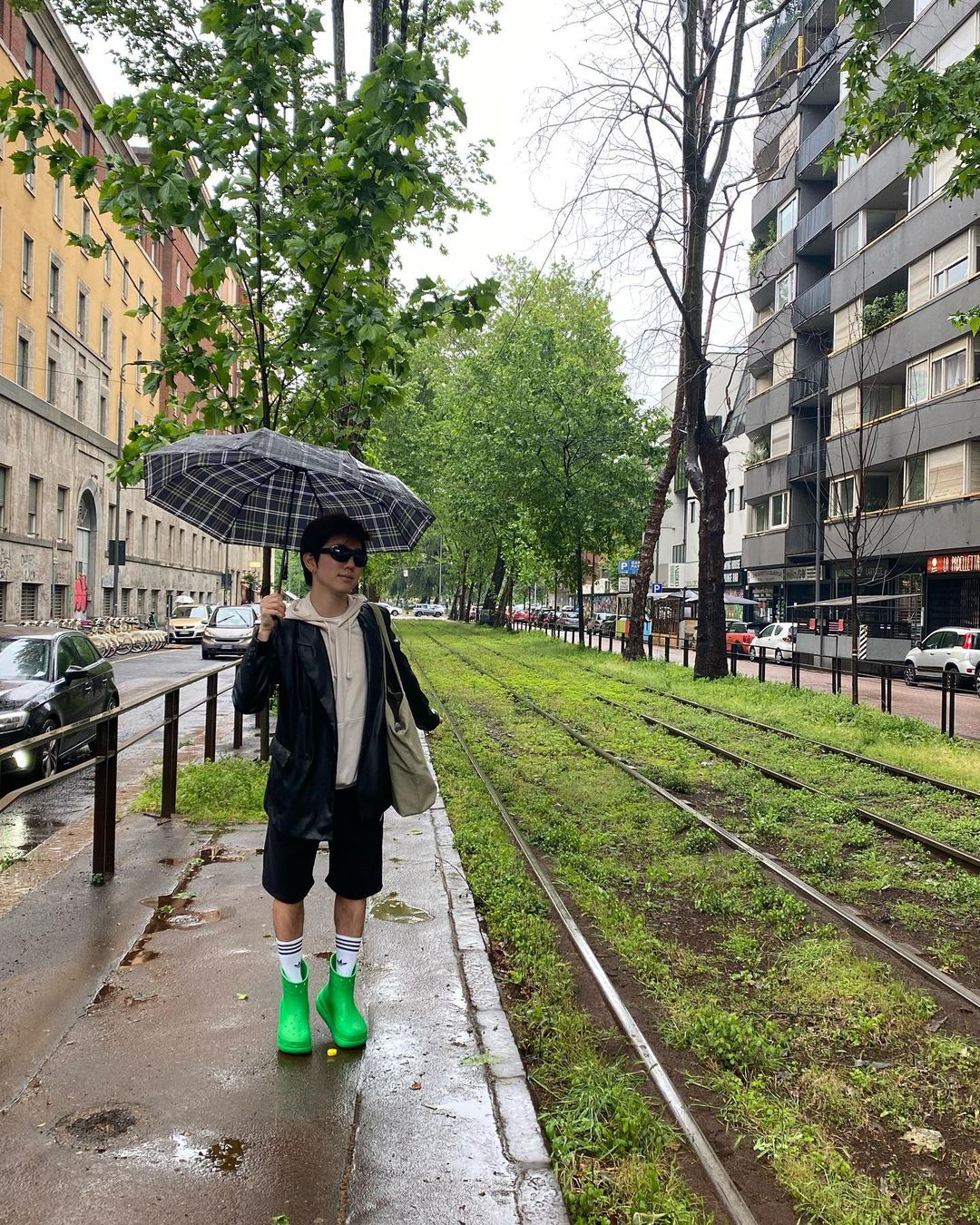 16 – Get the Safari Outfit Down in Shades of Tan and White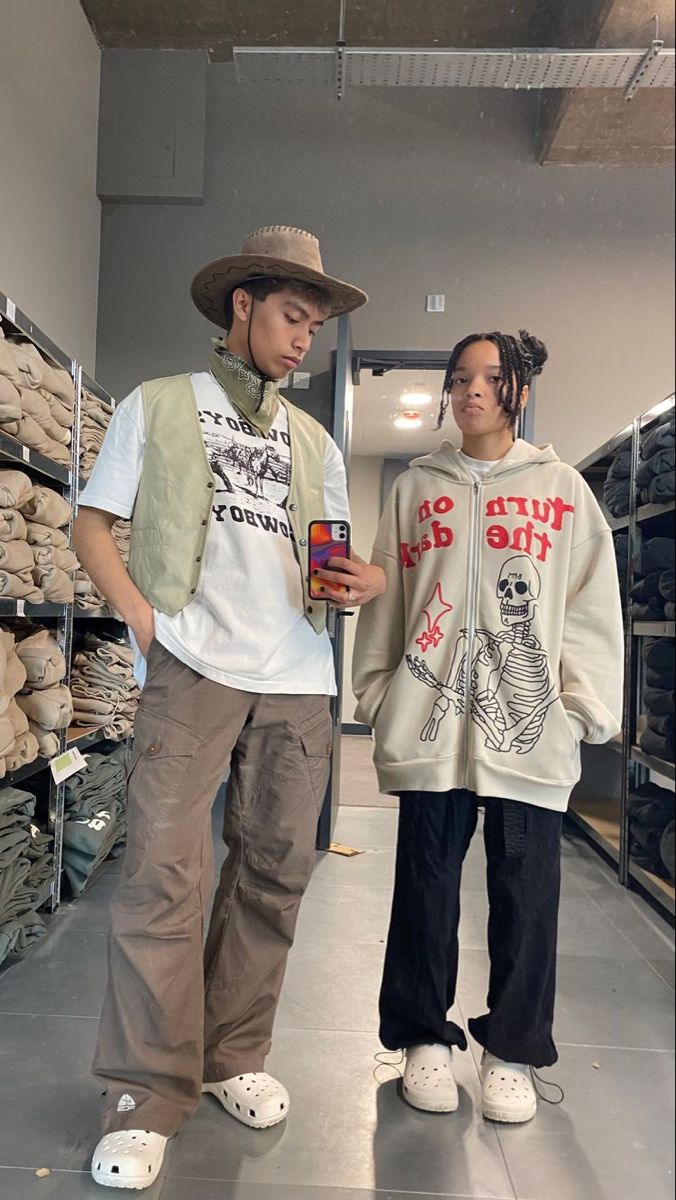 15 – Add a Personalized Touch to Your Clogs With Jizzbits
14 – Get the Ideal Fall Look in Earthy Toned Clogs Paired With a Black Sweatshirt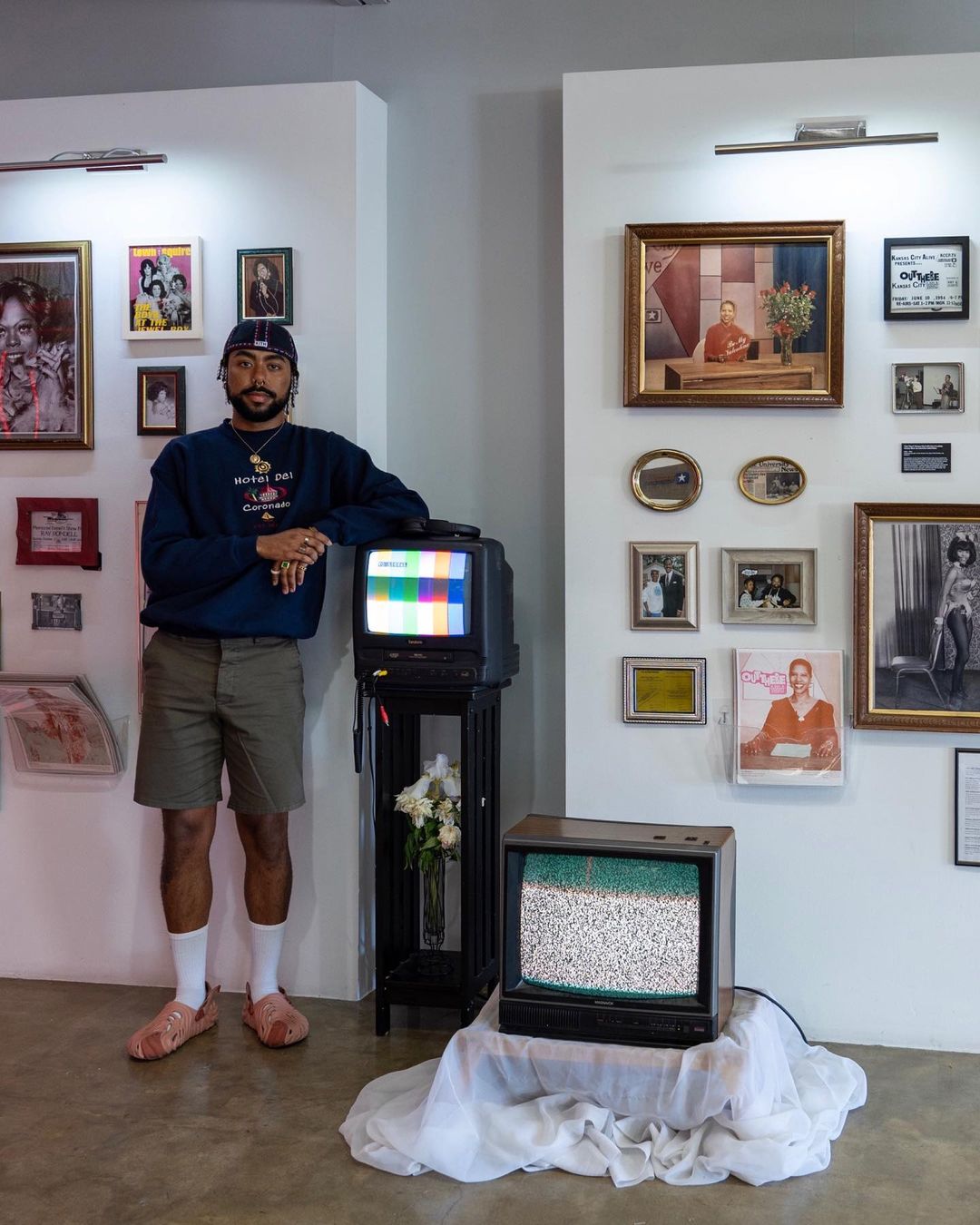 13 – Keep Things Simple & Stylish With Printed Pyjama Pants & Plain Clogs
You can add a black leather jacket to match the shoes and tie the entire look together. This look is ideal for college students who want to look stylish in dorms and walking around campus.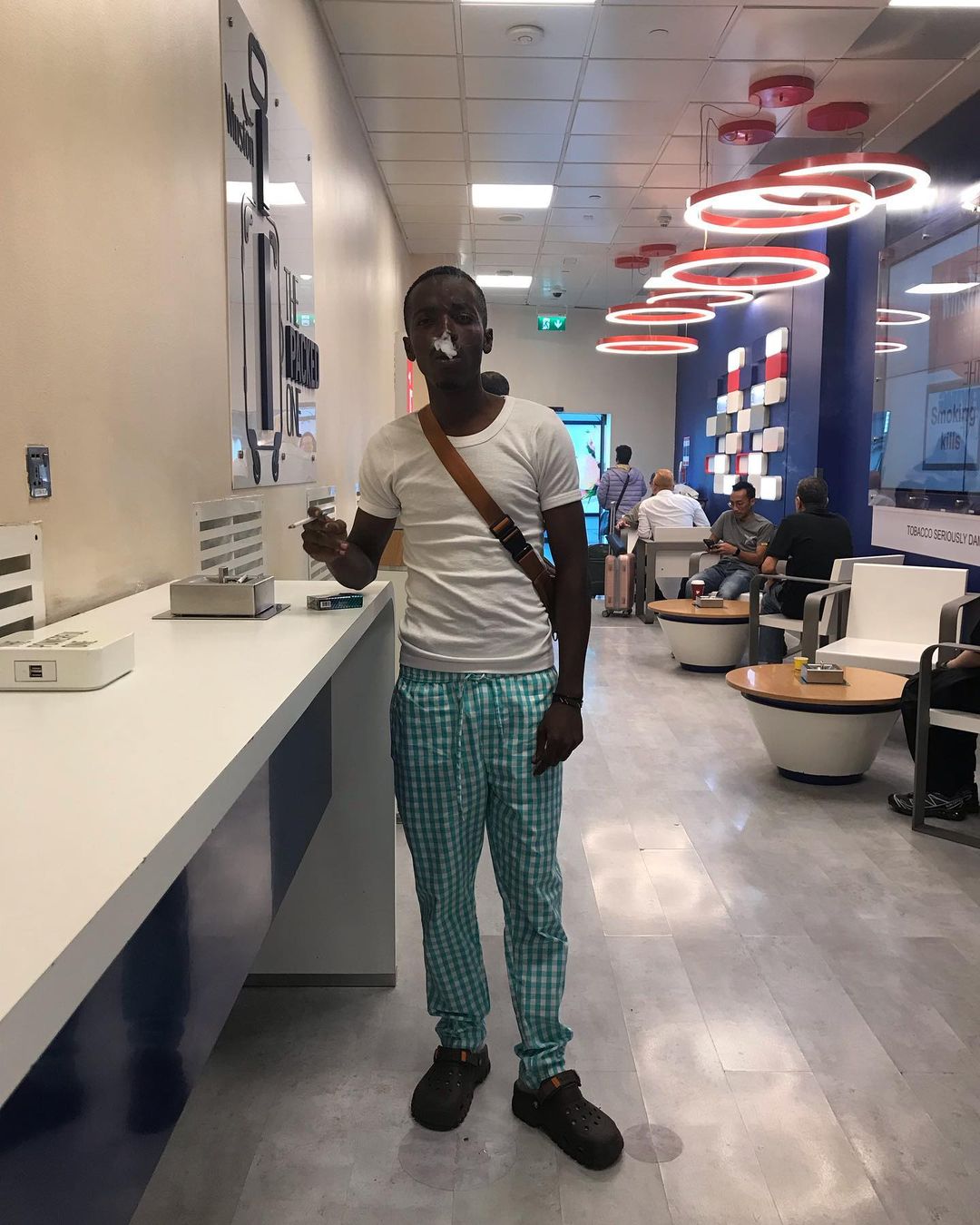 12 – Nail the Spring Vibed With Pastel Toned Clogs
Pastels have been making a strong statement in women's and men's fashion. Thus, it only makes sense for Crocs to produce footwear in gorgeous shades of lilac, pastel yellow, blue, mint green, and pink!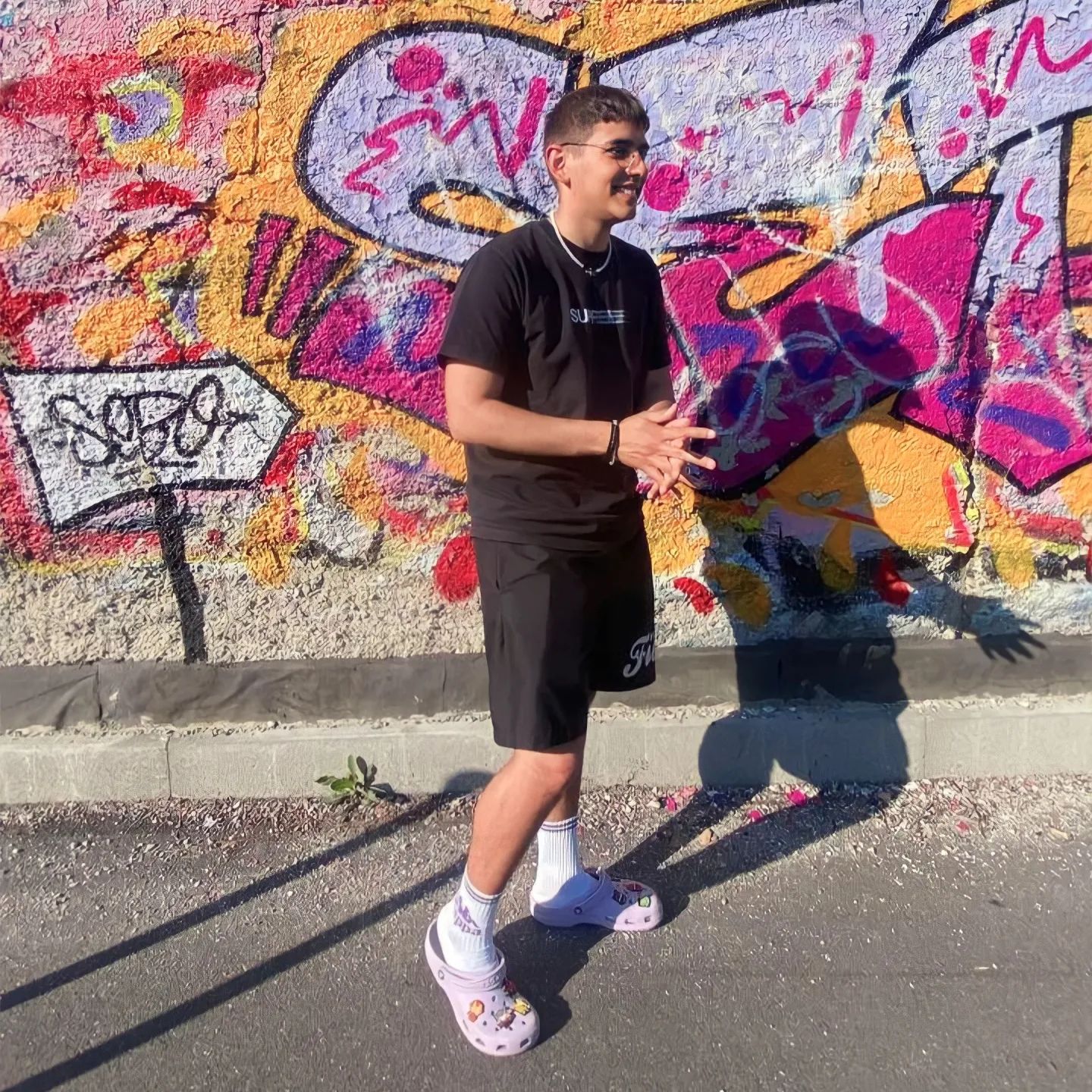 Party Outfits
11 – Men's Khaki Pants Work Well With Crocs in All Sorts of Colors
You can add contrast to your khaki pants and bright shoes with a bold color on the opposite side of the spectrum. Red clogs with a pastel yellow jacket or a green top with light orange clogs are all excellent options to try. The grounding part of the fit is the khaki pants, so make sure to choose a nice pair.
10 – Choose the Color of Your Clogs According to the Print on Your Shirt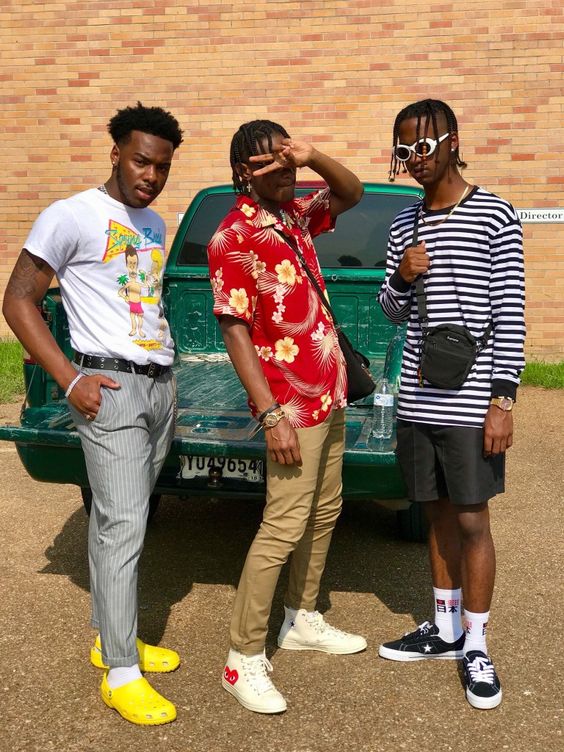 09 – Swap the White Shoes for Pastel Yellow or Lilac Ones to Complement the Sweater
The striped sweater in similar colors is an excellent option for the spring season. Light-wash jeans help minimize brightness and make them more wearable. But if you wish to add more color, opt for pastel yellow or lilac clogs which will immediately brighten up your appearance and complement the sweater too.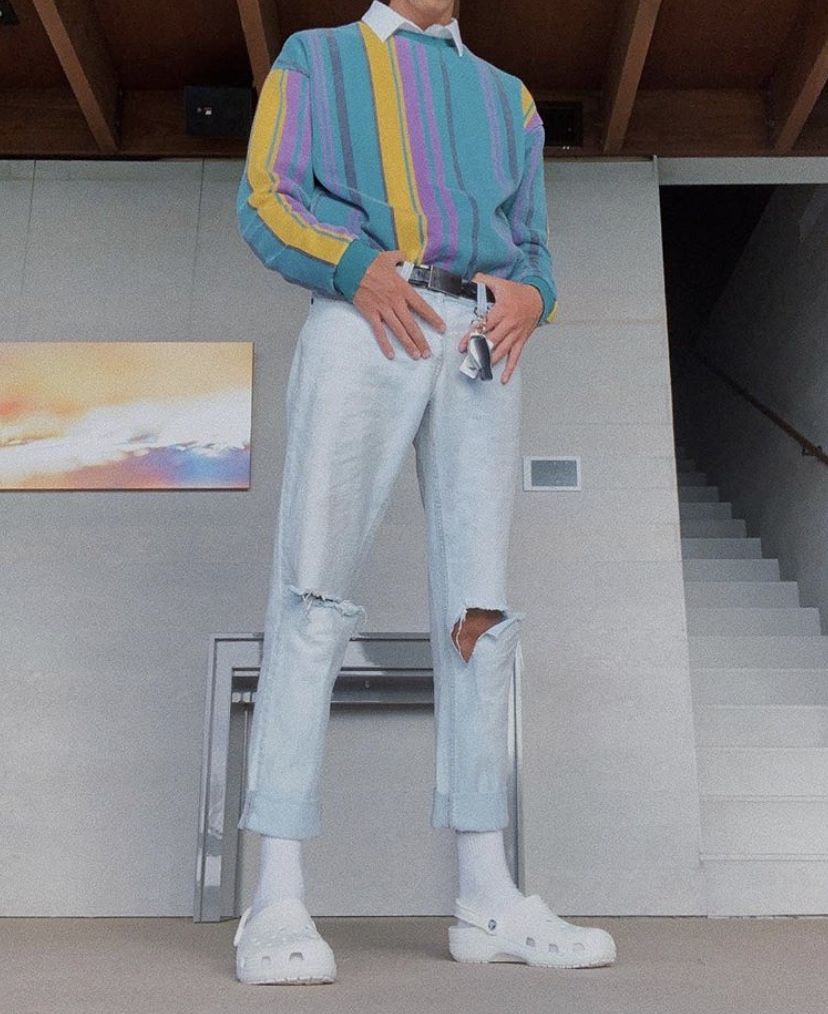 08 – Opt for a Graphic Tee Shirt to Match the Jizzbit Clogs
If you wish to stick with a plain tee shirt, you should swap the denim shorts for a pair of all-over printed or fancier shorts. This would help achieve a balanced look and make you more appropriate for the party.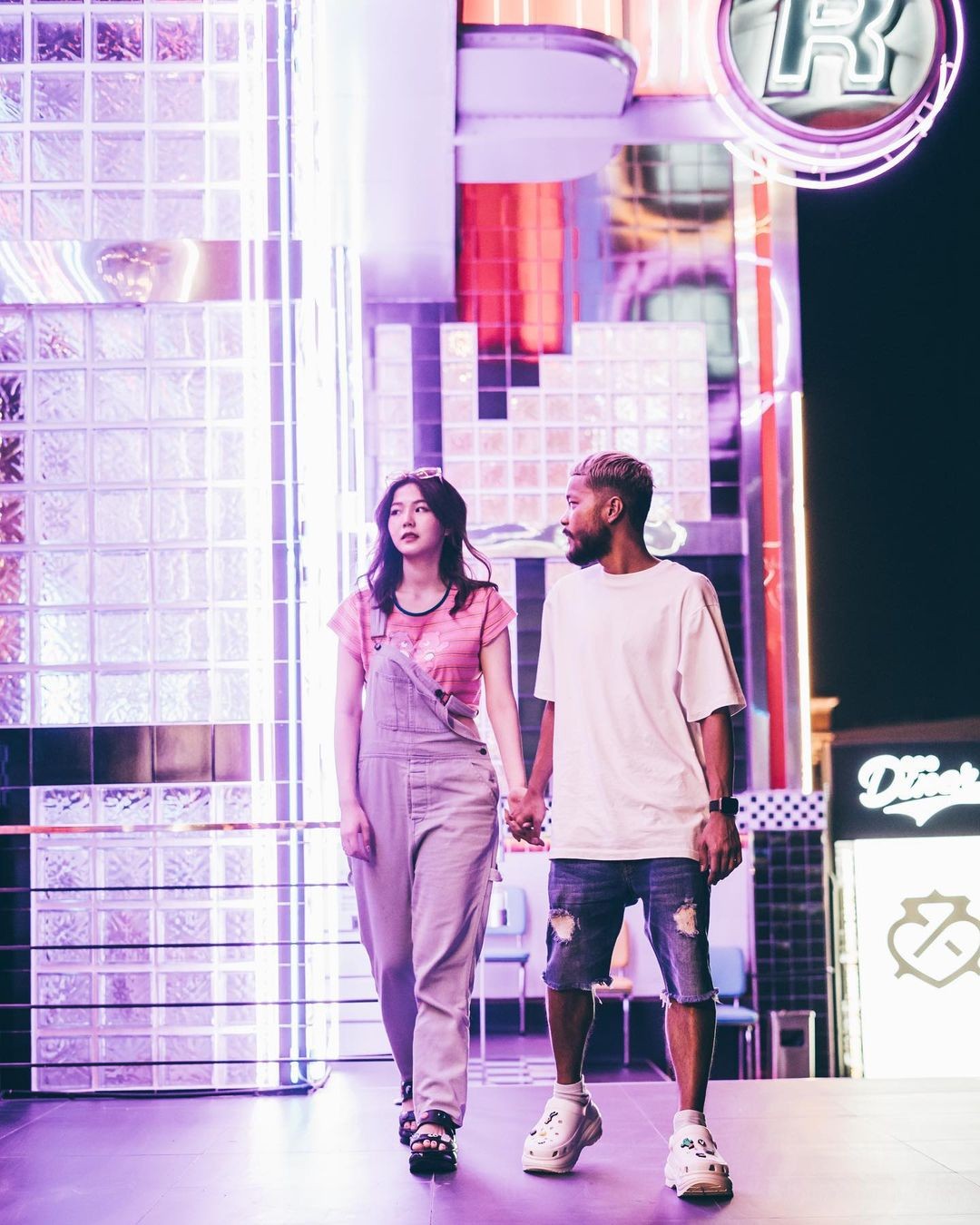 07 – Go All Out in a Glitter Denim Matching Set for a Fancy Disco Party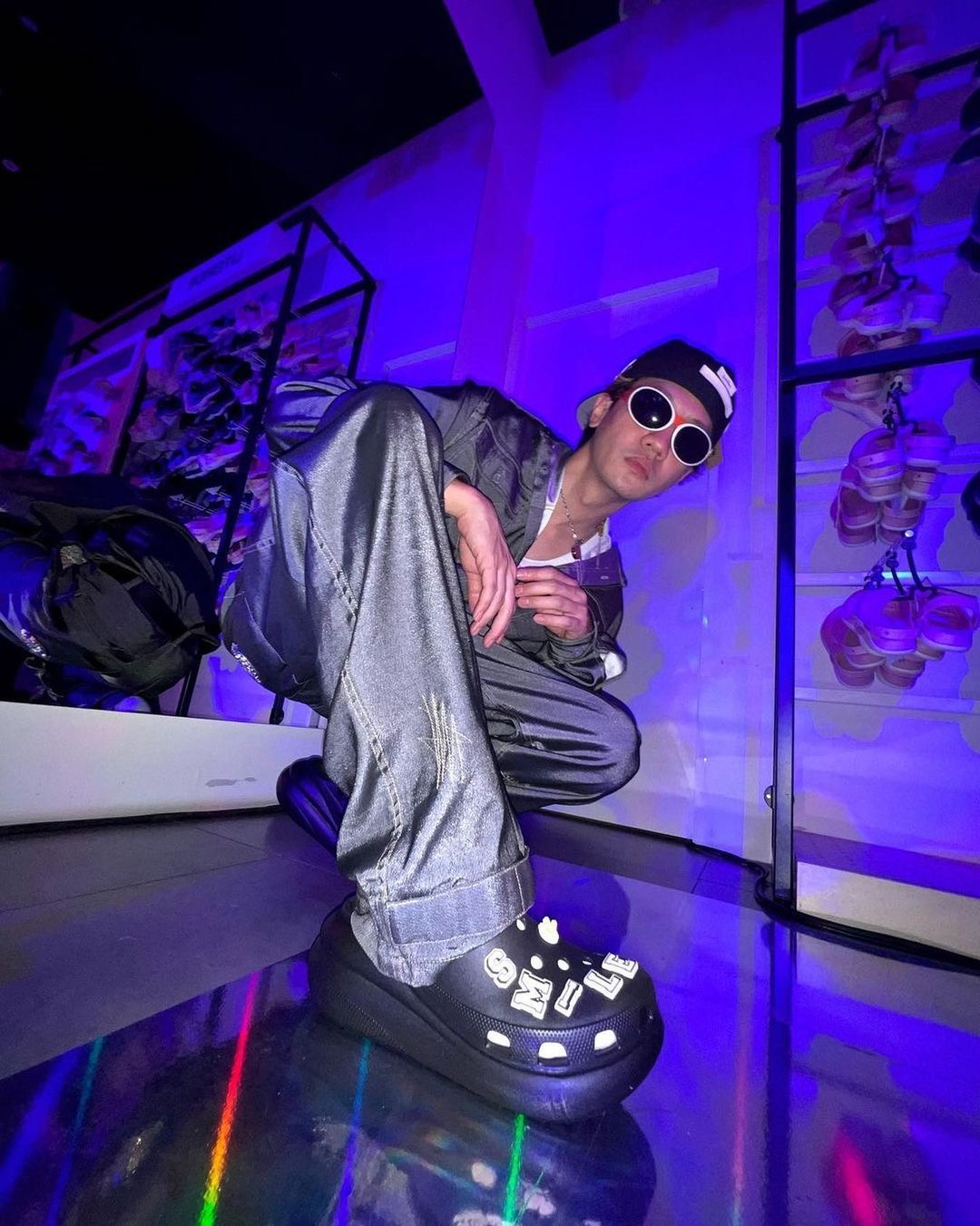 06 – Swap the Black Tee Shirt for a White One to Match the Clogs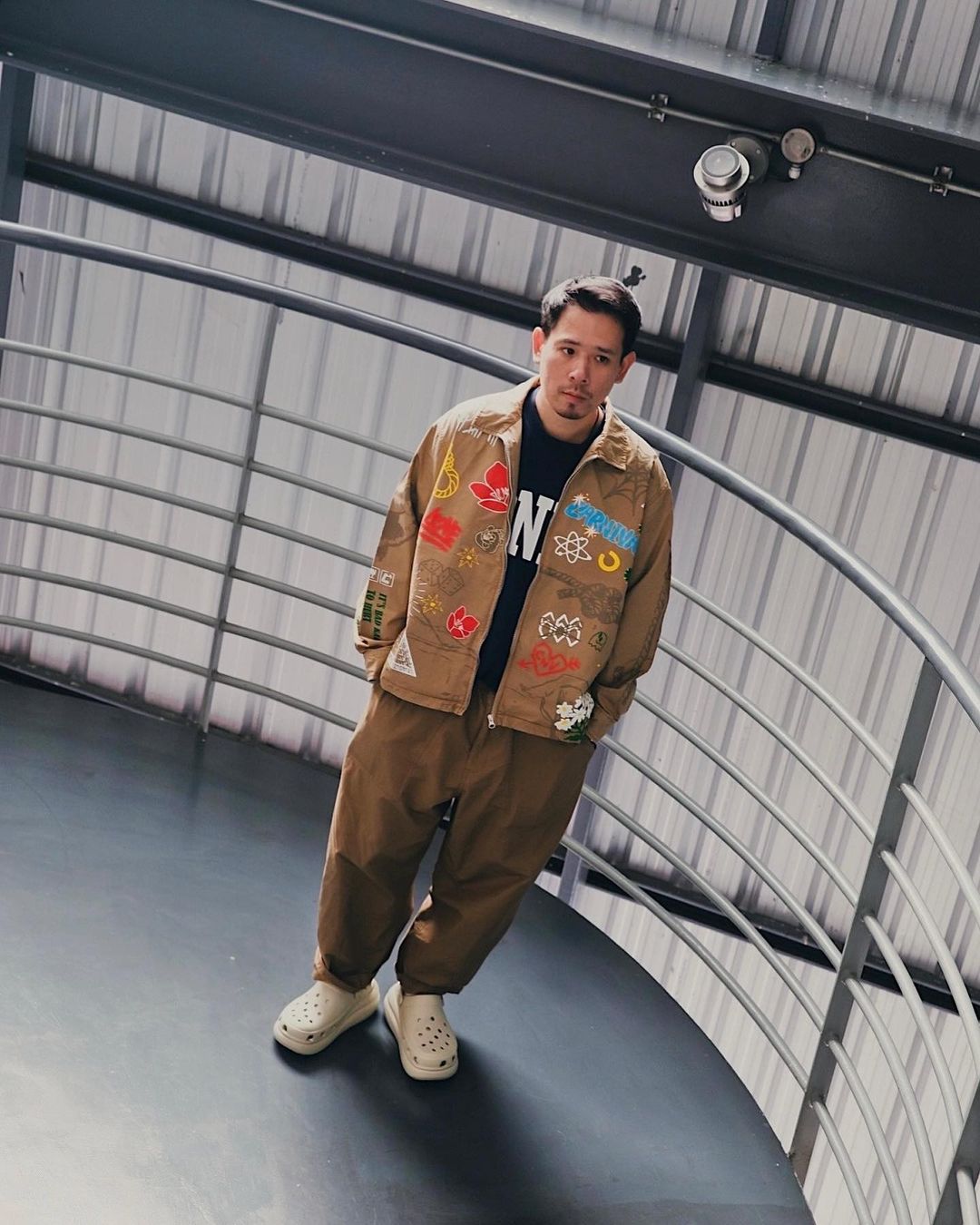 Celebrities Wearing Crocs
05 – Achieve Ultimate Spring/ Summer Vibes in Pastel Clothes & White Accessories
Justin Bieber is a thorough supporter of these shoes and has given us fantastic looks featuring Crocs over the years. They match his clothing style and vibe immaculately and provide the comfort one needs to last all day long!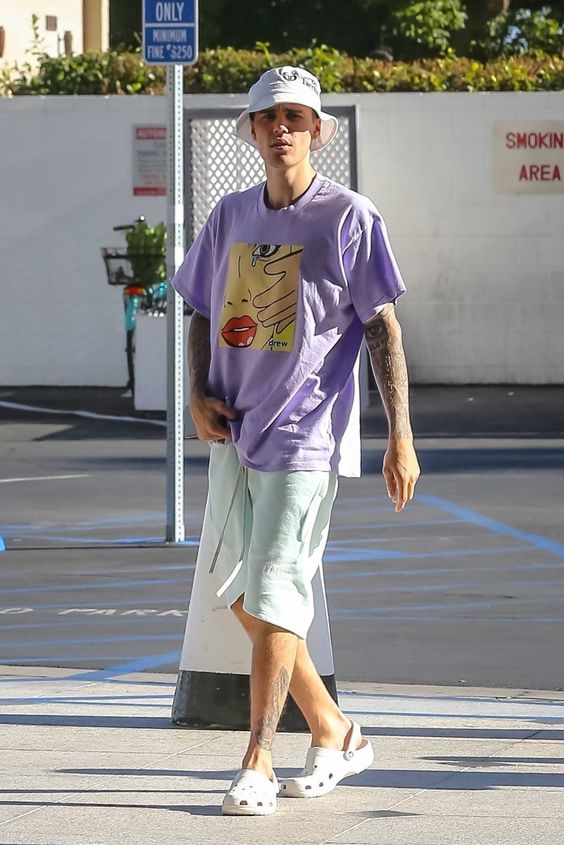 04 – Opt for a Bold Pair of Clogs With a Plain Outfit
Shia LaBeouf gives us extremely relaxed and chill vibes in a plain sweatshirt and shorts paired with bright blue shoes. This look is ideal for a busy day around town running errands!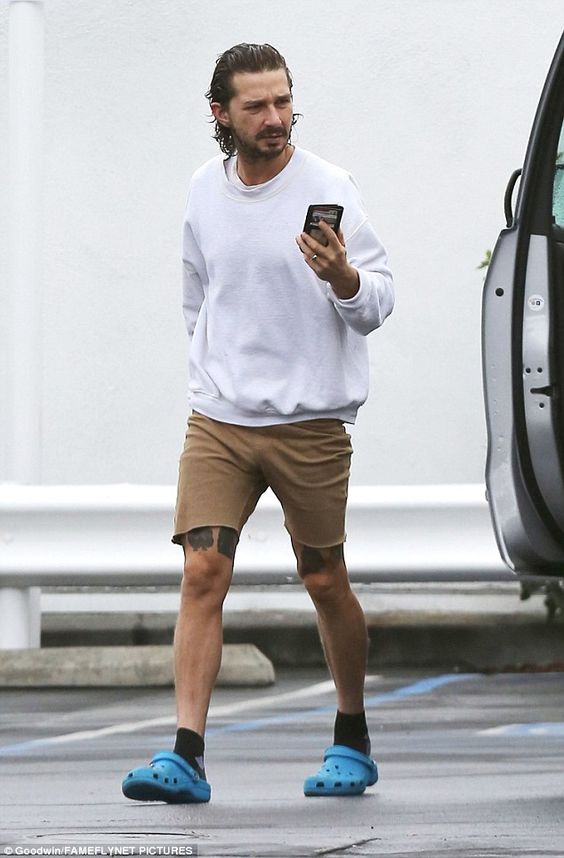 03 – Mario Batali Served Major Look in a Black Suit & Orange Crocs on the Event
The fashionable black pinstriped suit is an excellent choice for formal gatherings and looks smart on all body types. The American chef paired his bright orange tie with a similar-colored pair of shoes which completed his look.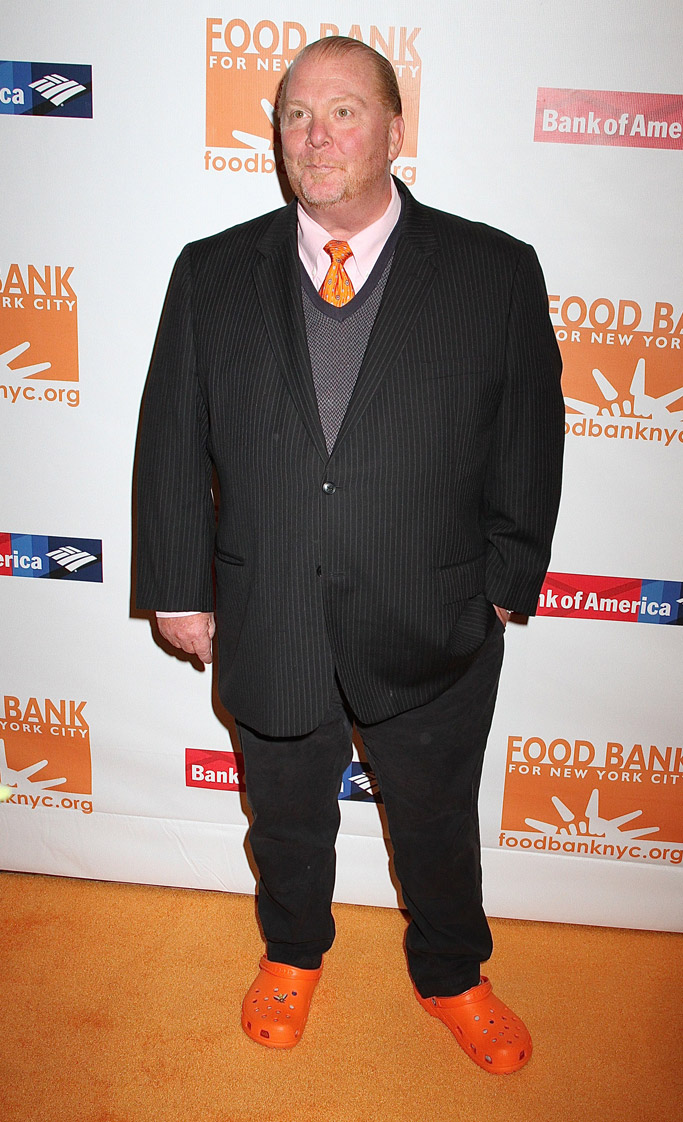 02 – Pull Off a Red & White Outfit Effortlessly with Post Malone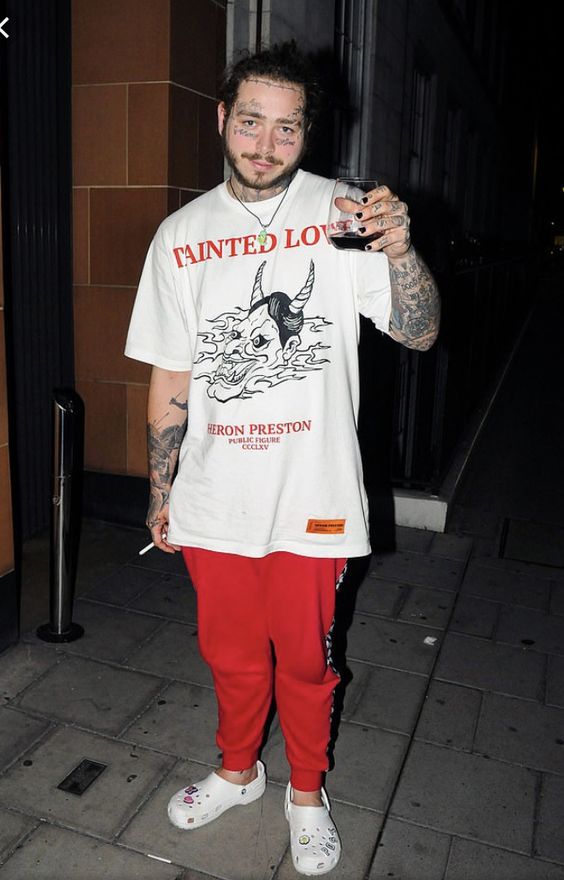 01 – Play Around in Different Shades of Gray to Add Depth to Your Fit
This outfit is so versatile and comfortable that you can wear it for traveling too! You are bound to stay comfortable and cozy throughout the journey. And next time, you will find yourself reaching for your Crocs very eagerly.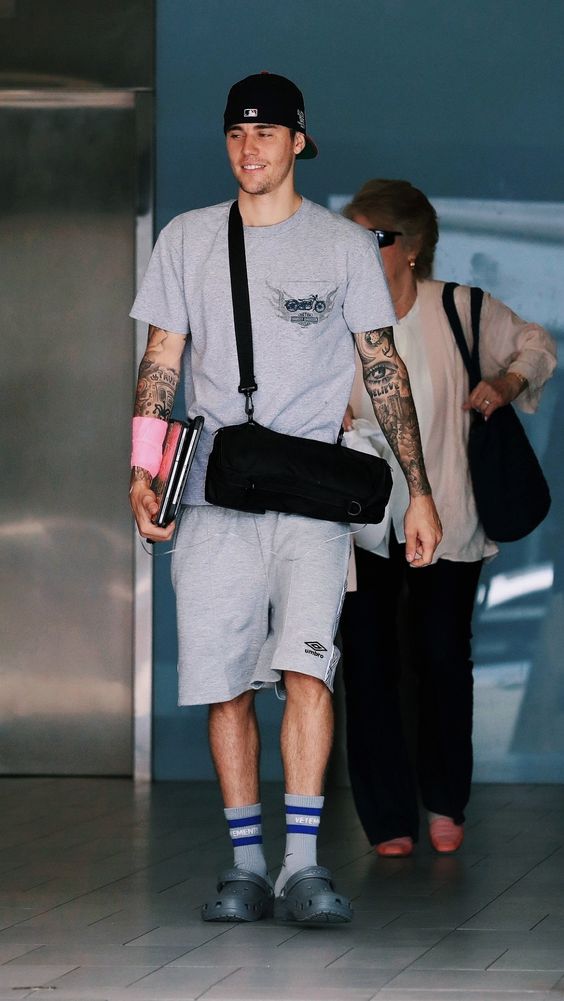 FAQs
Q. Are Men's Crocs fashionable or not?
They might not be considered fashionable, but are they trendy and super cool to wear? Absolutely! They have been gaining popularity over the years but have made a significant comeback lately because 2023 is all about embracing your comfort fashionable. And there is no better way to do that than Crocs.
These shoes are immensely comfortable, especially during hot and humid days. They are lightweight, convenient to wear, and highly breathable. After all, happy feet are the key to having a great day!
Q. Why are Crocs not allowed in the gym?
While they are famous for everyday use, they are not the best shoe for running or exercising. The majority of the gyms do not allow Crocs to avoid injuries or accidents from taking place.
These shoes are extremely comfy but lack the arch and heel support to allow a seamless workout. Moreover, the build-up of sweat from the exertion may cause irritation and makes you prone to slipping, which is dangerous for obvious reasons!
Thus, it is a better idea to avoid them during hiking, working out, weightlifting, or any other strenuous sport. They are excellent for the office, around your home, and other daily life routines.
Q. How should Crocs look on feet? Do they run big?
Crocs generally run true to size, so you do not have to size up or down. Rather, your original size should work best. As for how they look on the feet depends on the fit you get. The standard fit is the snuggest and sits very close to your foot to avoid slipping and provide stability.
The roomy and relaxed fits have a bit more wiggle room, with the roomy fit being the most spacious, which is ideal for wide feet. So choose the fit according to the kind of feet you have in your original size, and you should be good to go.
If you need more information, kindly check out this page for more guidance!
Q. Do you wear socks with Crocs? Can I wear jeans with them?
You can if you want to! You can your Crocs with socks or jeans or individually as well! The benefit of wearing socks is that you not only end up looking trendy, but you also increase the longevity of your footwear. And you can avoid them getting smelly!
If you want to get the best out of your Crocs without having to show people you are wearing socks, opt for half socks similar to your skin tone to disguise them. Otherwise, you can show them off and let them do the trending bit for your outfit!
Similarly, you can wear them with jeans or shorts, whatever you prefer!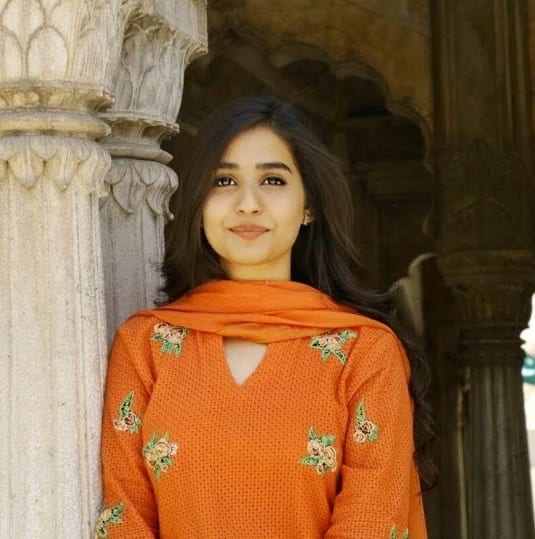 Janeeta Khan loves to write and loses herself in the world of fiction during her free time. You will probably find her curled in the corner with a Harry Potter book and a steaming mug of hot cocoa.