Semi-Formal Attire For Wedding. A semi-formal attire is the most versatile and appropriate dress code for weddings compared to formal and casual attire. A range of factors come into debate about what to wear or not under this consideration.
 For ease, we have solved the confusion by presenting different semi-formal attire ideas for weddings. You can get many ideas from this collection, such as how to wear semi-formal to a wedding.
Men's Guide to Wearing Semi-Formal Dress
#20- Solid Neutral Color Shirts
Select a neutral white, grey or blue shirt with a mild pinstripe or lean check pattern. Be careful that the shirt is crisp and clean with a sharp collar.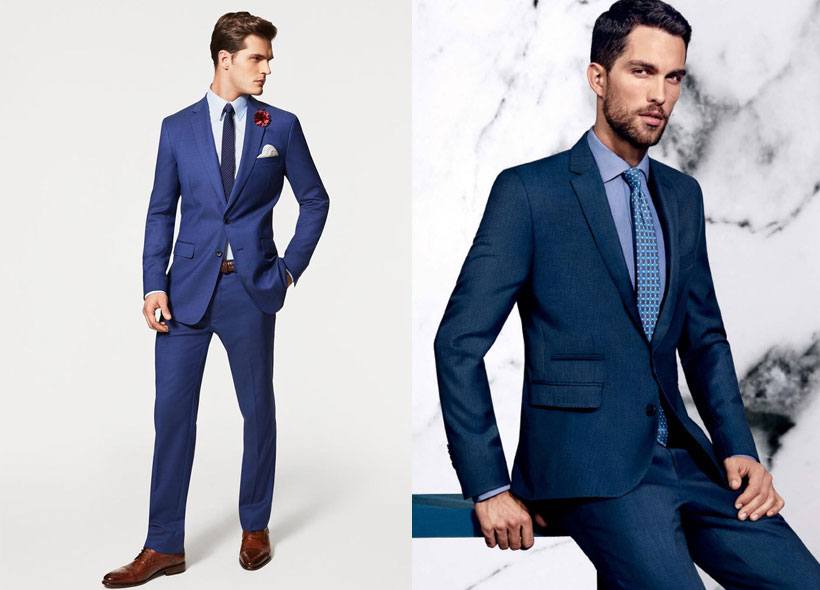 The best smart semi-formal attire for a wedding is the cocktail code. Wools and tweed suits are more suitable for winter, while fabric in cotton and linen can be appropriate in summer. If it's night-time weddings, go for dark colours. For daytime, stick to light colours such as white or cream.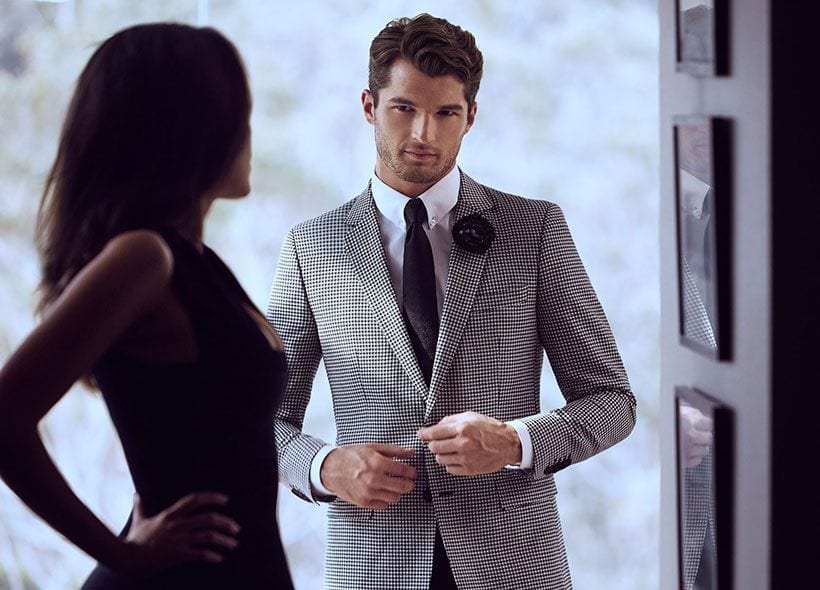 #18- Beach Wedding Attire
Your most relaxed attire is lighter-hued, like khaki, beige or buff, paired with a lightweight dress shirt. However, the default is crisp white.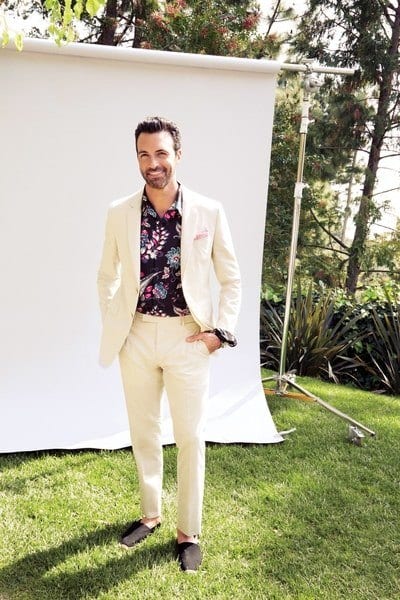 #17- Semi-formal Fairytale
Here is the good blending of different designs and amazing textures on ties and vests for fairytale weddings as semi-formal attire.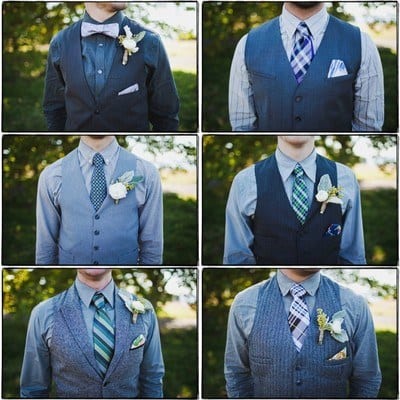 #16- Tapered Pants, Choice of Compliment
Instead of a traditional look, adore a modern look; go for tapered pants with a blue suit. This will be a statement of great impression. A pair of brown leather will make the outfit more formal and style-oriented.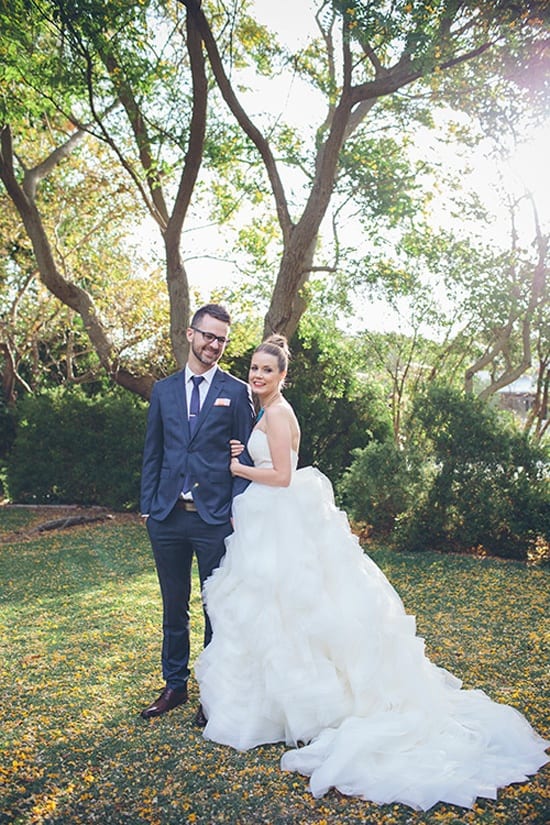 #15- Fall Patterned Suits
Wool-patterned suits are ideal semi-formal attire for a fall wedding. Because it is durable and warm, you can choose classic colours with elaborative patterns.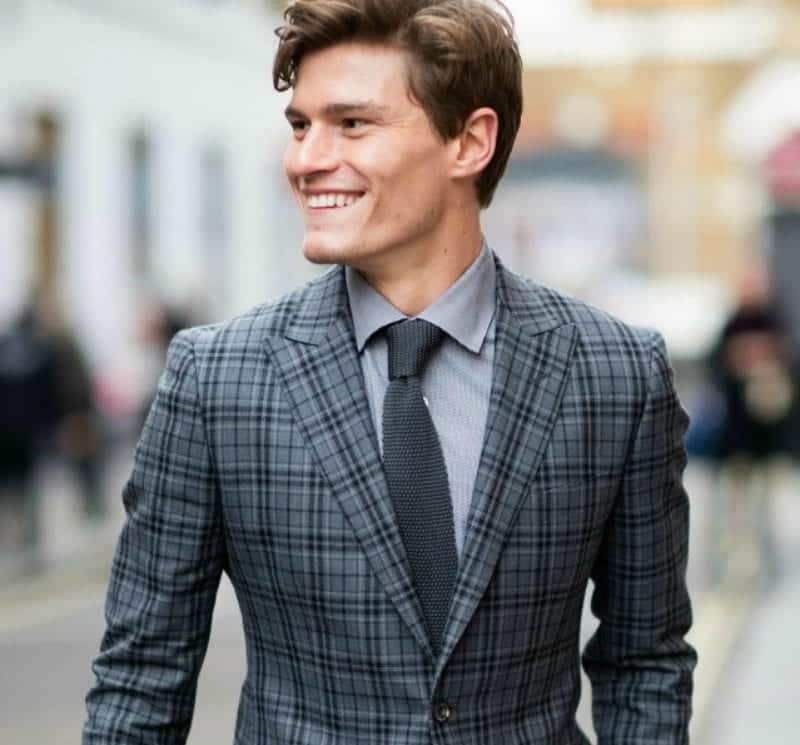 #14- Semi Formal Day Wedding
For the day's wedding, a light-coloured blazer with dark, crisp pants. Combine it with a slim tie and the right socks and shoes.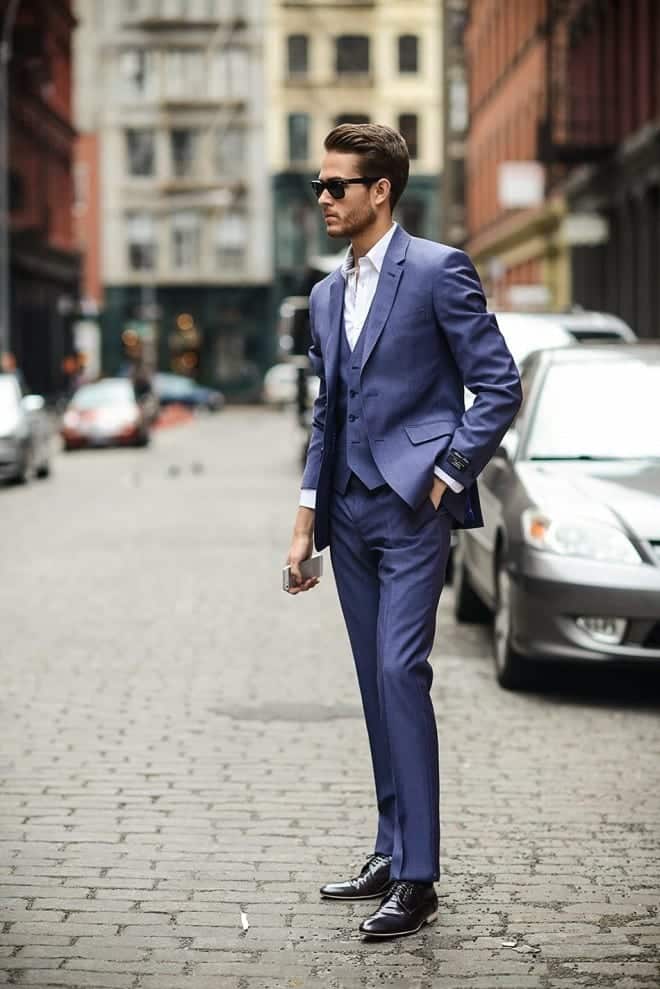 via
#13- Classic Tuxedos
Tuxedoedos are the ideal semi-formal statement for a wedding.
#12- Two Button Tuxedos
Tuxedos with Two-Button blue Satin are the best semi-formal evening Groom suits.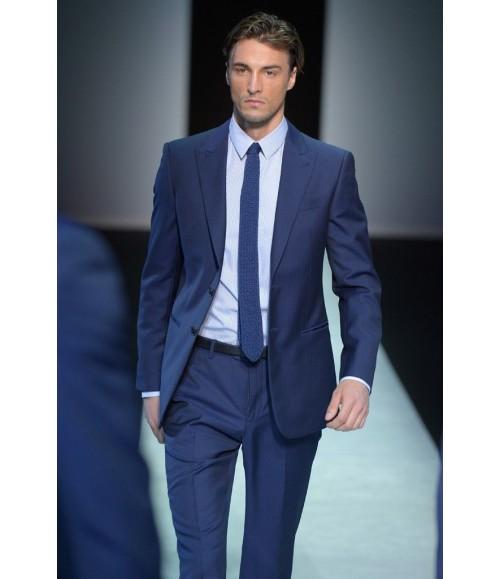 #11- Sterling Wedding Suit-Michael Kros
For an updated fit look, the Black Sterling Wedding Suit is a perfect choice as semi-formal attire. An elegant purple satin lining and matching slim-fit pants make this suit outstanding.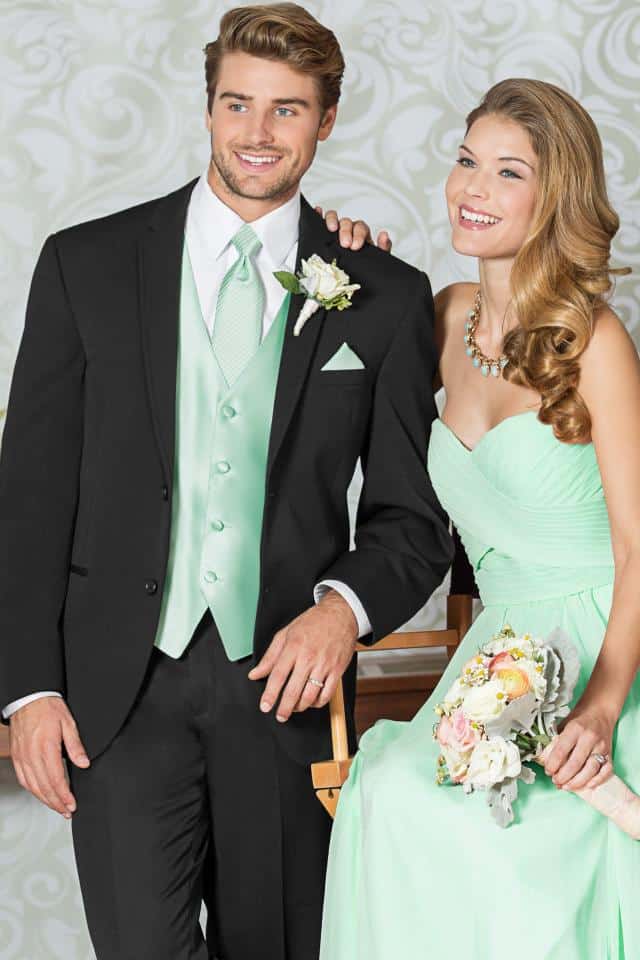 #10- Bespoke- Ermenegildo Zegna
Ermenegildo Zegna has gained its reputation for using the finest wool in suits. The company is famous for bespoke suits. It is a top fashion couture house that appeals to celebrities and non-celebrities. The trousers are flat-fronted with an unfinished hem, so the suit can be tailored to height.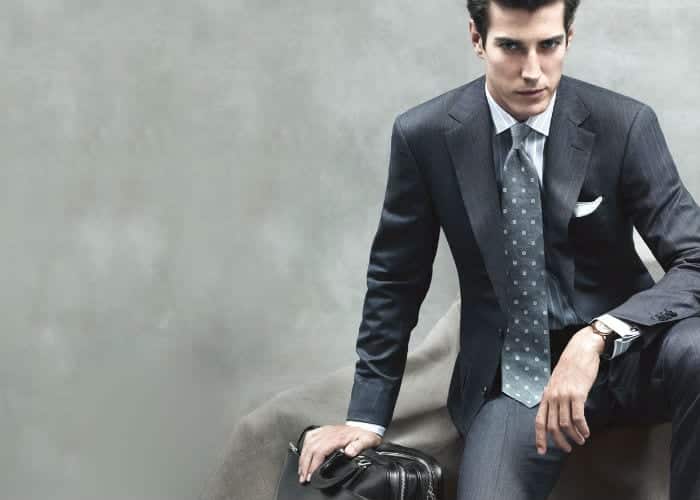 #9- Micro Checked Suits with Striped Shirts
You can keep your suit simple and experiment with patterned, striped and textured shirts.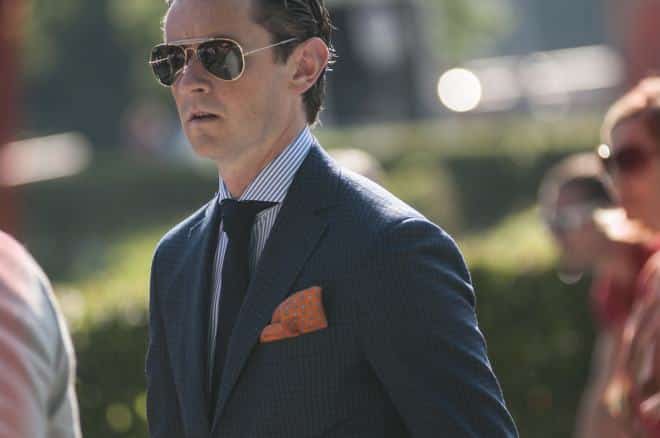 via
 #8- Charcoal Grey
The charcoal suit is ideal for a wedding and is the best alternative to a black suit. Nothing is ideal than a crisp white shirt and tie.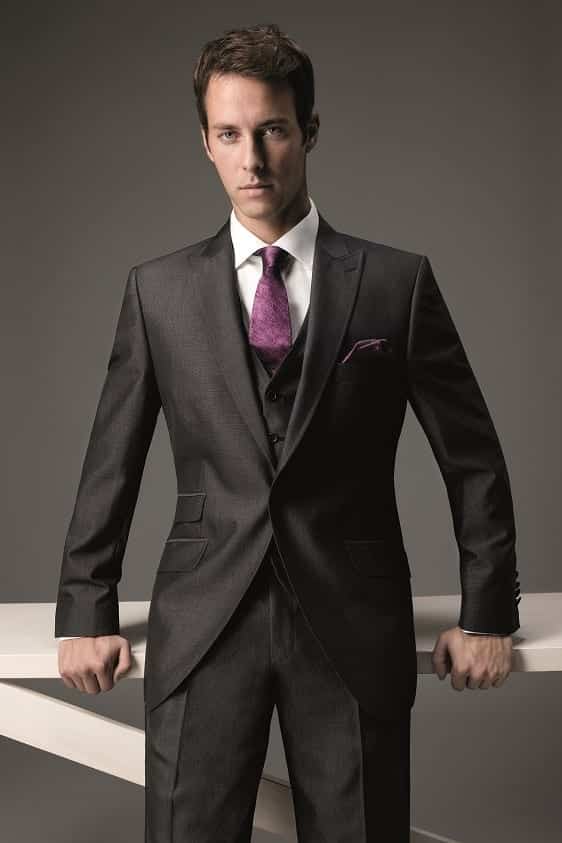 #7- Make a Contrast
The contrasting shirt with the dark suit is ideal for an evening wedding occasion.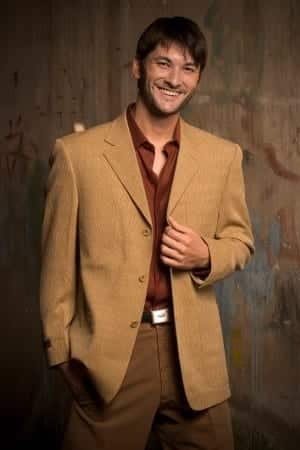 #6- Semi Formal Grey
The groom's suit is ideal for weddings held during the day, paired with a tie or dress cravat.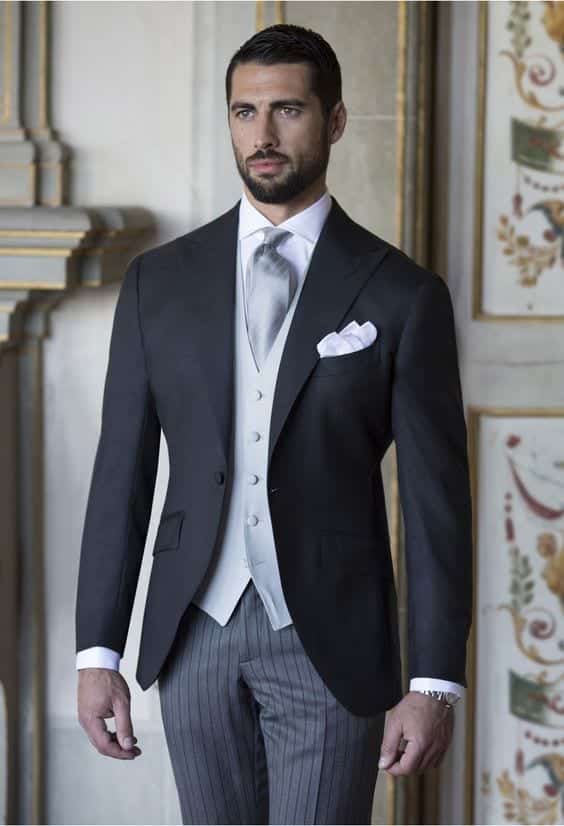 #5- Seafoam Blue Suits
The colour and style go classic and contrasting for any new designated place for weddings around the sea.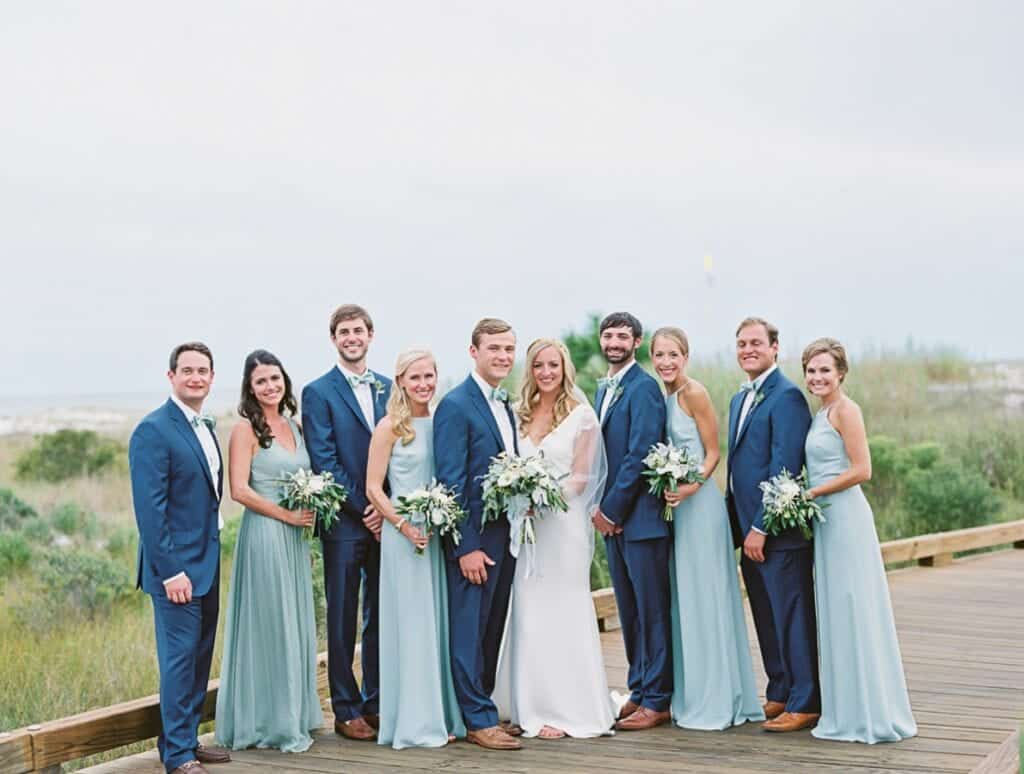 #4- Stylish Waistcoats
Flaunt a semi-formal look with matching stylish waistcoats.
#3- Semi-formal Suspenders
The guys can sport a white dress shirt with blue fabric suspenders. The colours blend well and achieve a trend of semi-formal attire.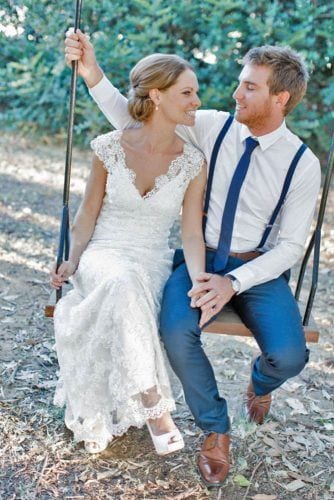 #2- Beige Perfection
The attire looks modern and relaxed in this beige linen suit with a blue tie—perfect for a garden wedding.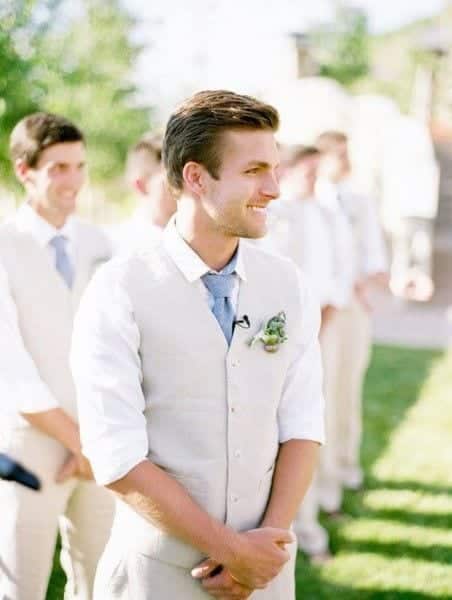 #1- Strollers
A double-breasted Stroller, mainly black or grey, with a waistcoat and a pair of grey checked trousers, is a good statement for a formal daytime wedding.