Men's Outfits with Sweatpants. Who does not like to wear sweatpants when they are in the mood to relax? Sweatpants are your best friend when you feel down, low, depressed, lazy, relaxed, tired, or even too happy. When there are so many moods to go with one piece of clothing, you must know how to style it properly to enjoy the comfort of sweats.
Sweatpants can be worn in several styles. From a plain t-shirt to blazers or jackets, pair your sweats with whatever you feel like. When it comes to the question of which shoes to wear with sweats, the first and prompt reply would be to wear sports shoes with sweatpants.
Joggers, Sneakers, Runners, whatever you may like to call them, are best suited for wearing with sweatpants. Canvas shoes and loafers are also good to go with sweatpants. You can style up the sweats to wear formal shoes with them, too; however, as the sweats are worn casually, casual shoes like slip-ons work well with sweatpants.
What Shoes to Wear with Sweat Pants?
↓ 20 – Sweatpants With Loafers And A Hat
Loafers are smart casual shoes worn by men of all ages. They have a style, so combine them with sweats, and you can pull off the casual outlook very nicely. Also, you do not need to wear socks with loafers like you must always do with sports shoes.
If you own a pair of loafers or plan on getting one, here are some great outfit Ideas on How To Wear Loafers Shoes.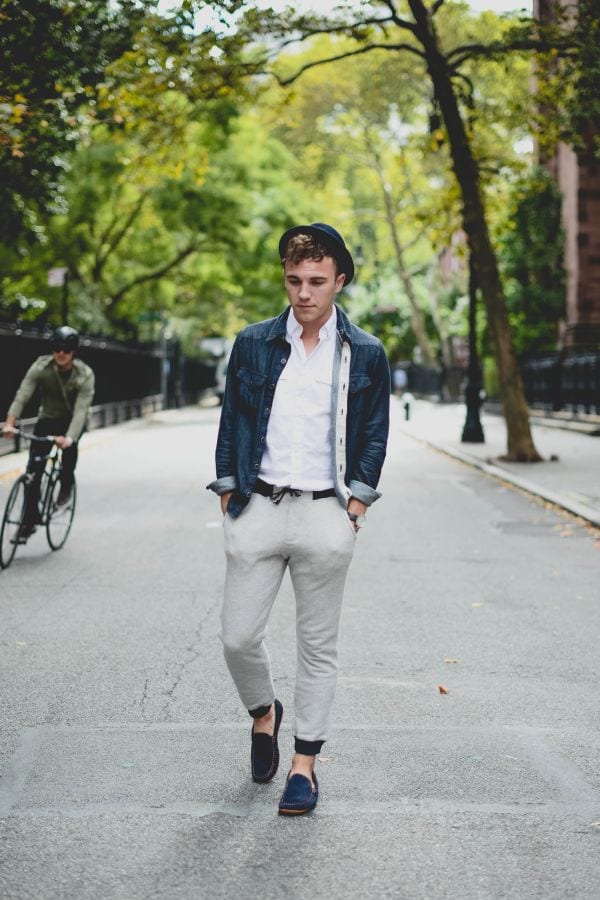 ↓ 19 – Classic Sweatpants And Sneakers Look
Okay, so if you have very short notice to prepare for a casual event, the quickest and safest option is to grab a plain, black, or white tee and wear a pair of great grey sweat. Top it off with your favorite sneakers, and you are ready to rock. This is the look that everyone can pull off easily, so wear the sweats in style and enjoy.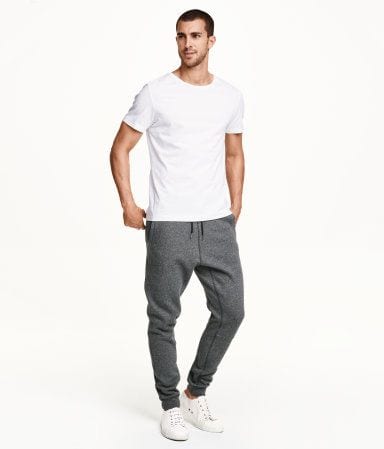 ↓ 18 – Cute Converse Shoes With Matching Sweatpants
Converse Shoes are available in any color imaginable. If you have a cute pair of Converse that does not go with any pants, why not pair it up with sweatpants.
Sweatpants are easy because they can go with every shoe and accessory imaginable. If you own a great pair of favorite sweats, then do not shy away at the Converse store while thinking of buying some color shoes. RECOMMENDED: Trendy Converse Chuck Taylor All Stars For Men Collection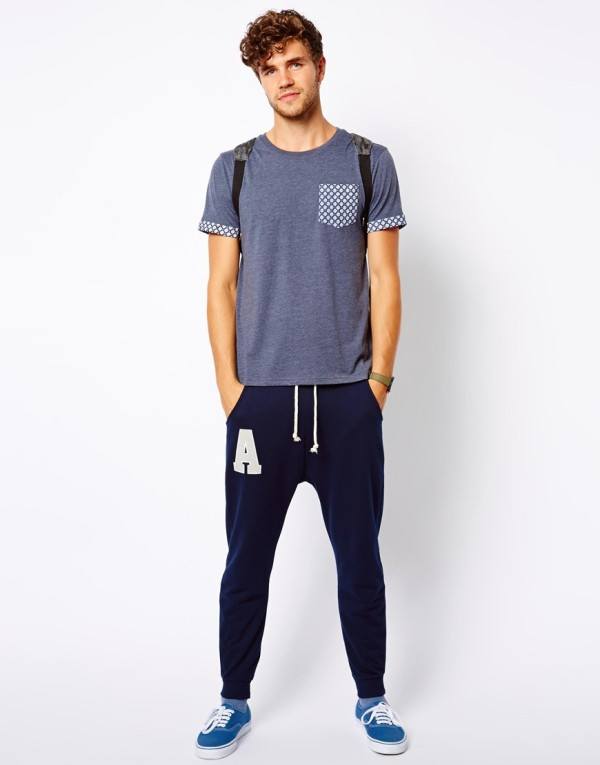 ↓ 17 – With Flip Flops For A Casual Outfit
Who says that you cannot wear flip-flops with sweatpants or that flip-flops are for beaches only? No, flip-flops are an important piece of wardrobe. If Orlando Bloom wears flip-flops in public and still looks rocking, we all must give it a trial at least once.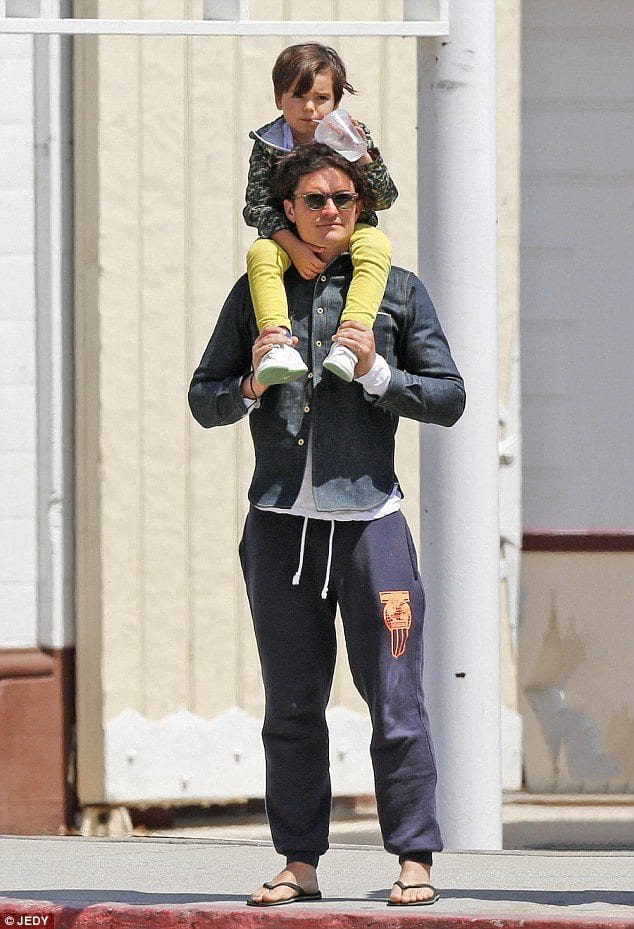 ↓ 16 – With a Funky Blazer And Sneaker
If you want to wear funky, remember sweats will go nicely with everything and all bold colors. So wear a great pair of sweats and the funky outfit you want to look amazing and stylish. Blazers are essential for a stylish Winter look, so here are the Latest Men Casual Outfits with Blazers.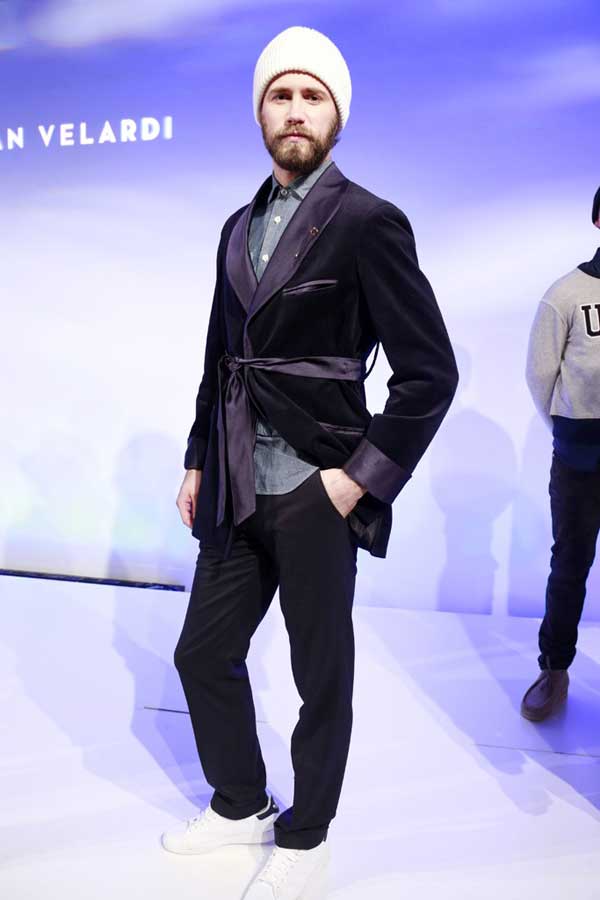 ↓ 15 – With White Sneakers And A Hoodie
A hoodie makes a great pair with sweats. It is excellent for going for a walk or a jog on a chilly or breezy day. You can also go to the gym in your favorite sweatshirt and hoodie. Serious people about jogging and running must have comfortable sweats, a hoodie, and good running sneakers.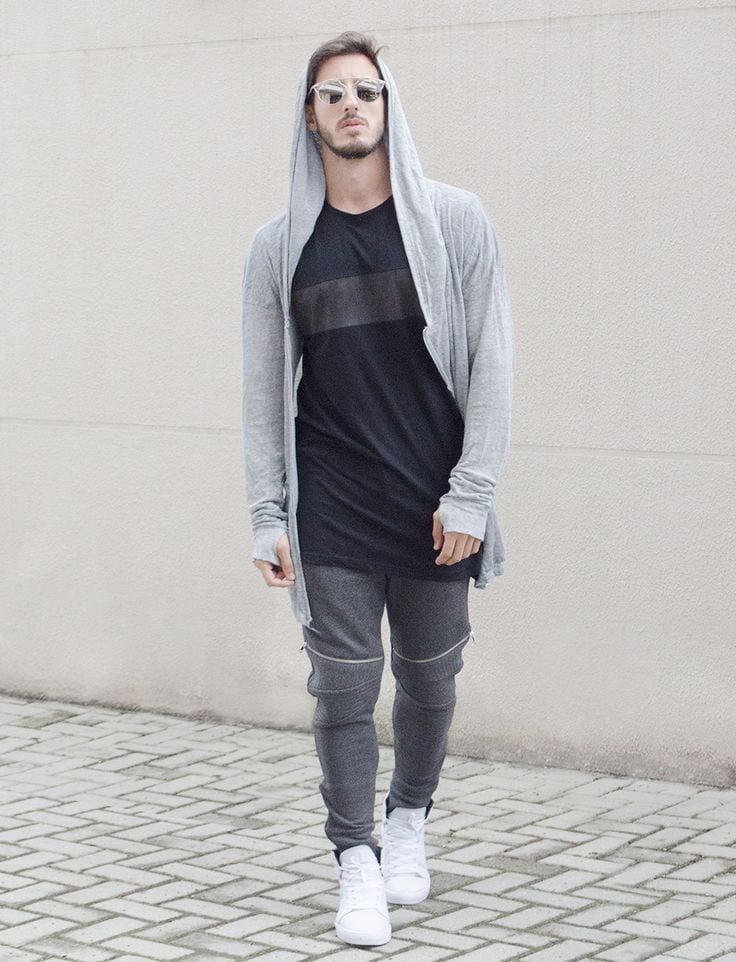 ↓ 14 – Black Lace Up Shoes
Black shoes are usually easy to pair with any bottoms. If your lace-ups are of a different color, then you might have second thoughts about what to wear with them or whether they can be pulled off with sweats, but when it comes to the color black, wear them without any qualms.
You can accessorize in black, like a black tee or a black jacket, to bring out the color of your cool shoes. If you plan on wearing black sweatpants, you can surely find some great inspiration from these Outfit Ideas to Wear Black Pants with Brown Shoes for Men.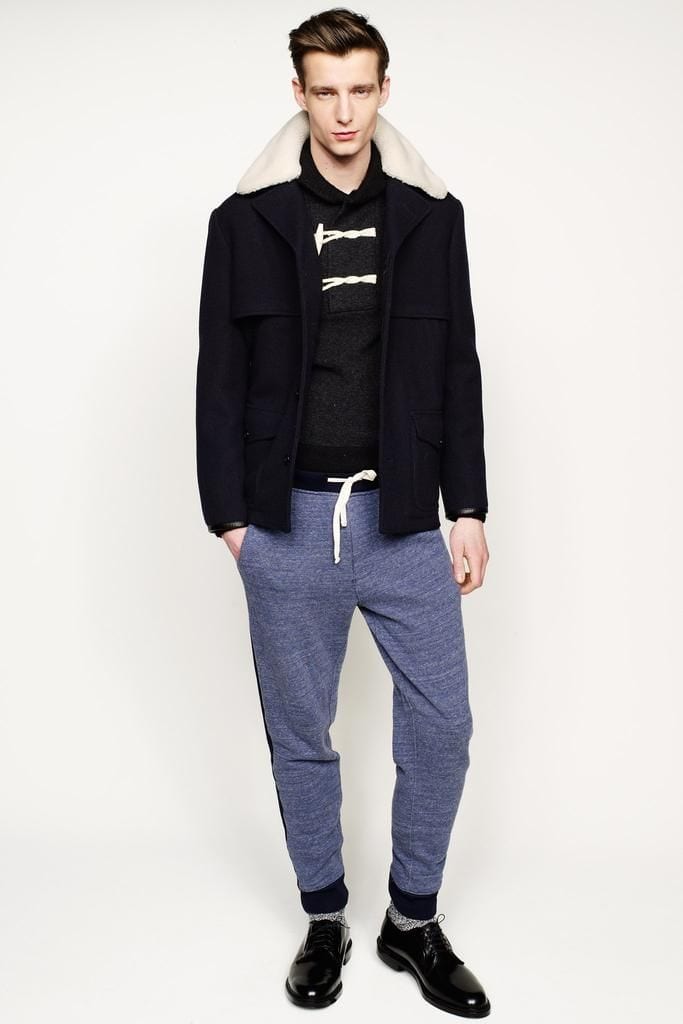 ↓ 13 – Casual Slip On Shoes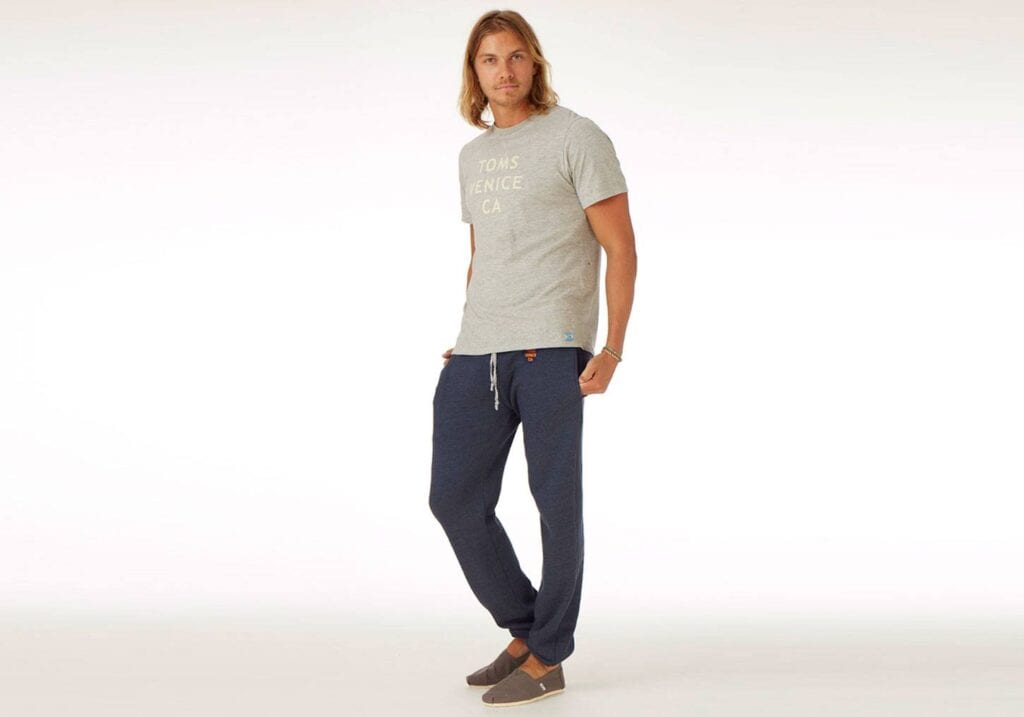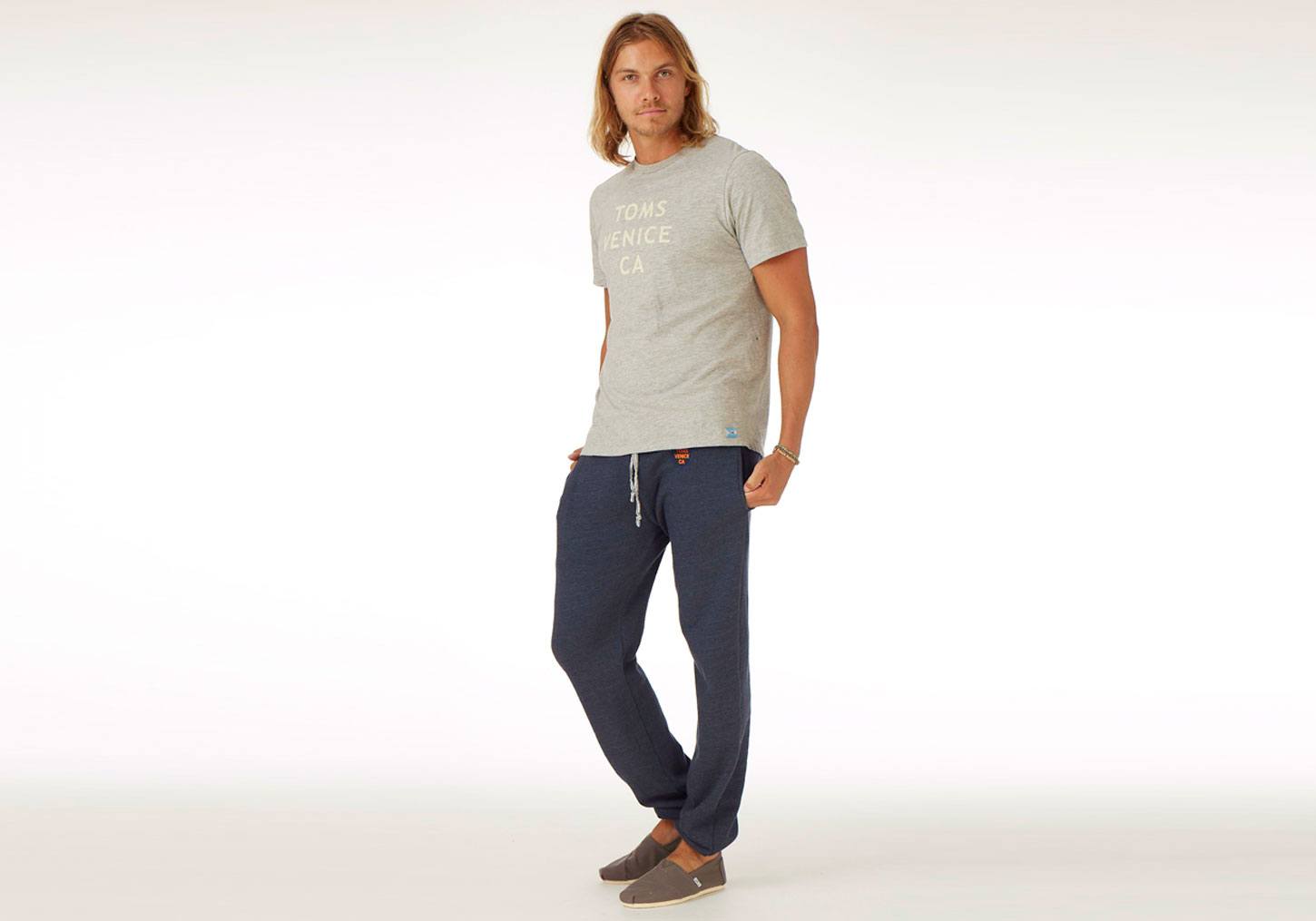 ↓ 12 – Formal Shoes Without Socks
If a certain pair of shoes is too formal to wear with sweats, but you really want to pair them up, try the no-socks look. This will make the shoe look less formal. Vans shoes are a great option here; you can try one of these coolest Men Outfits with Vans.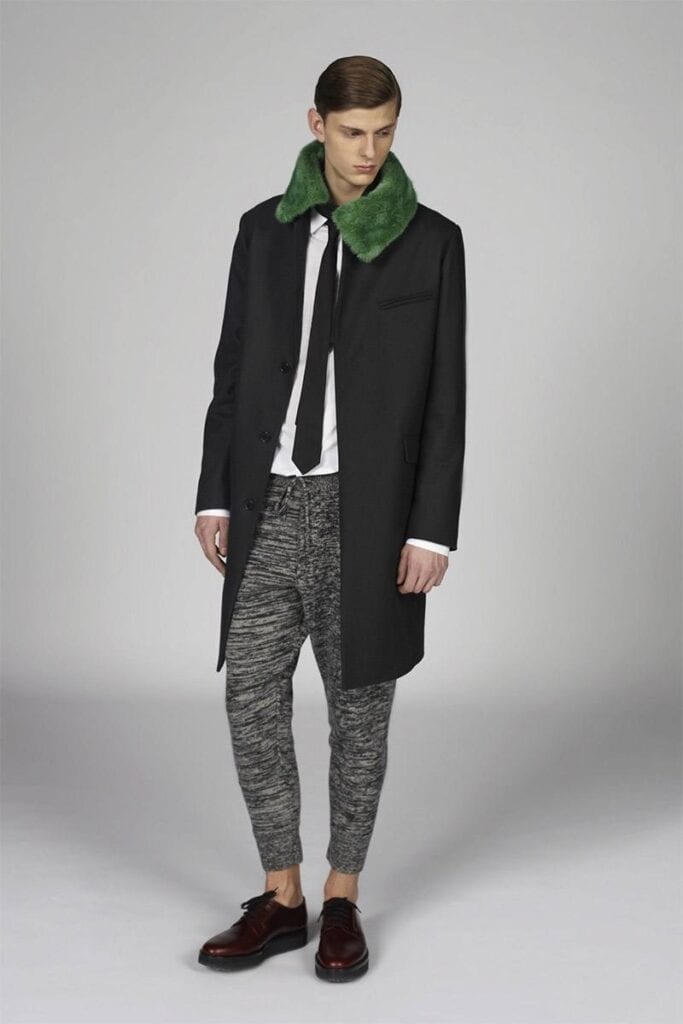 ↓ 11 -With Nike Joggers
Nike shoes are considered a world favorite for running or exercising. Sweats make a good pair with Nike shoes.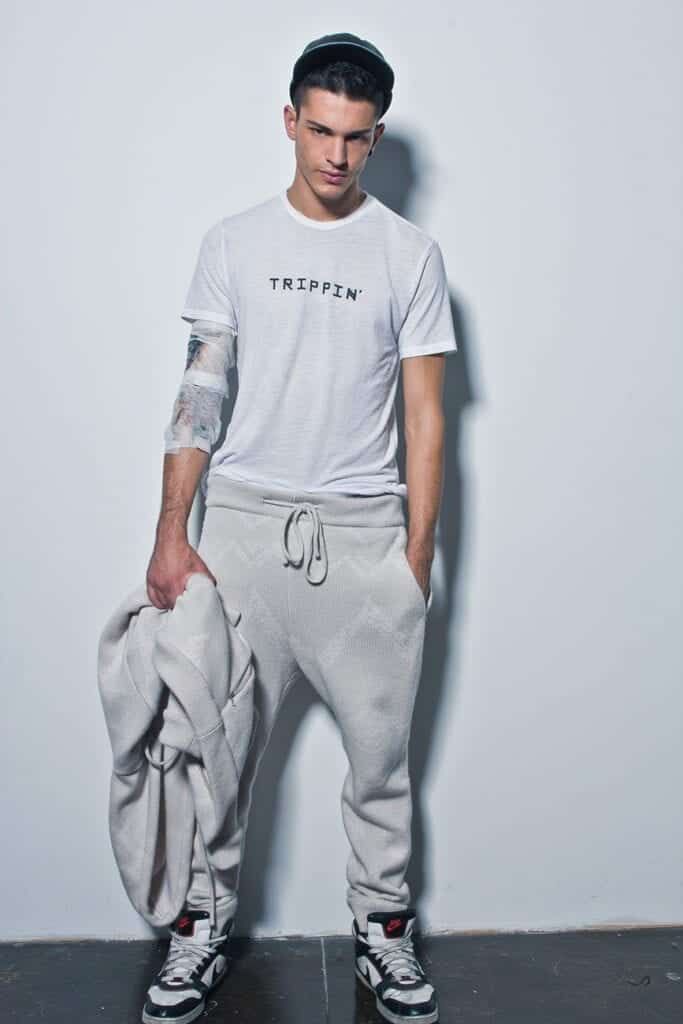 ↓ 10 – Gym Shoes
Sweatpants make the best gym outfit. It is easy to wear. It is very easy to wear sweats and then run, bend, exercise, so that is the reason not only people want to wear. Pair your gym shoes with one of these Men's Workout Outfits, and you'll be amazed by the results.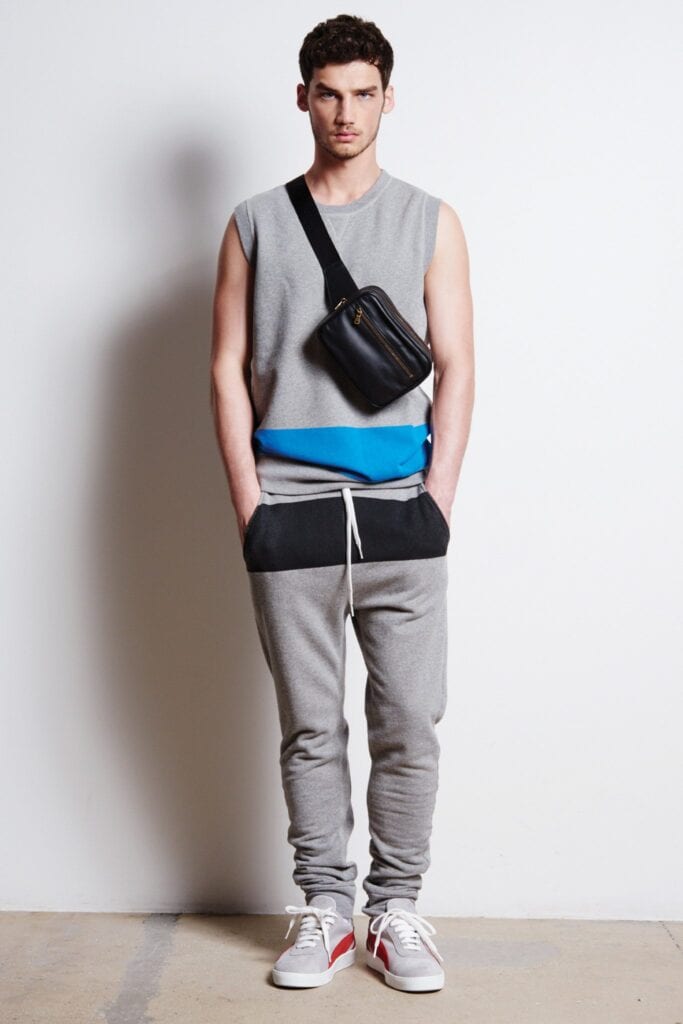 ↓ 9 – Colorful Sneakers
Sweats are usually considered casual, so that you can experiment with them. You can wear colorful shoes with them, and no one will raise a brow.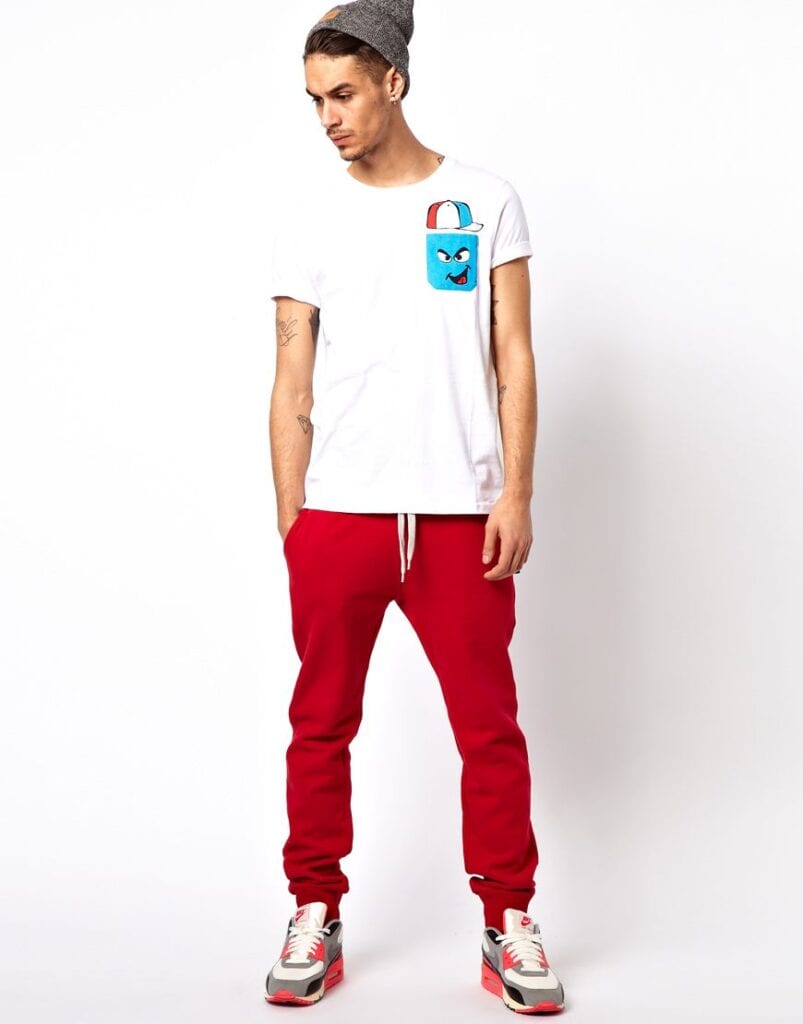 ↓ 8 – With Canvas Shoes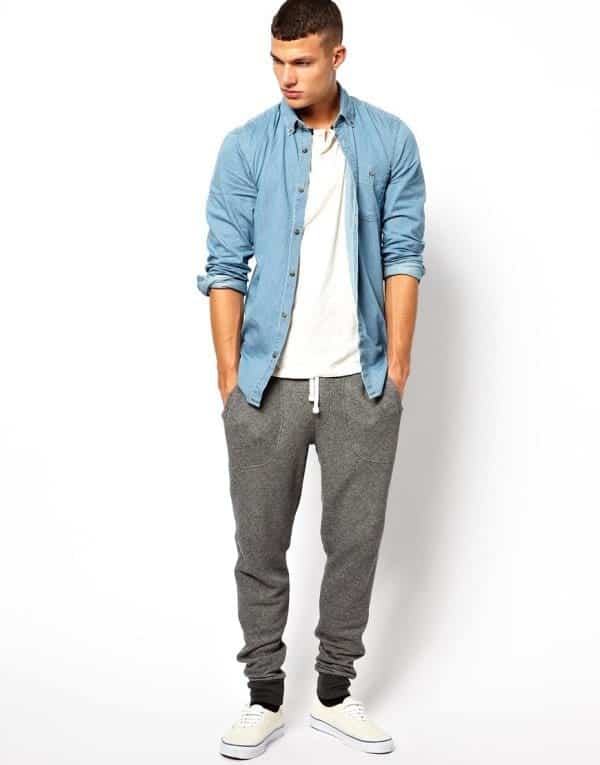 ↓ 7 – With Sneakers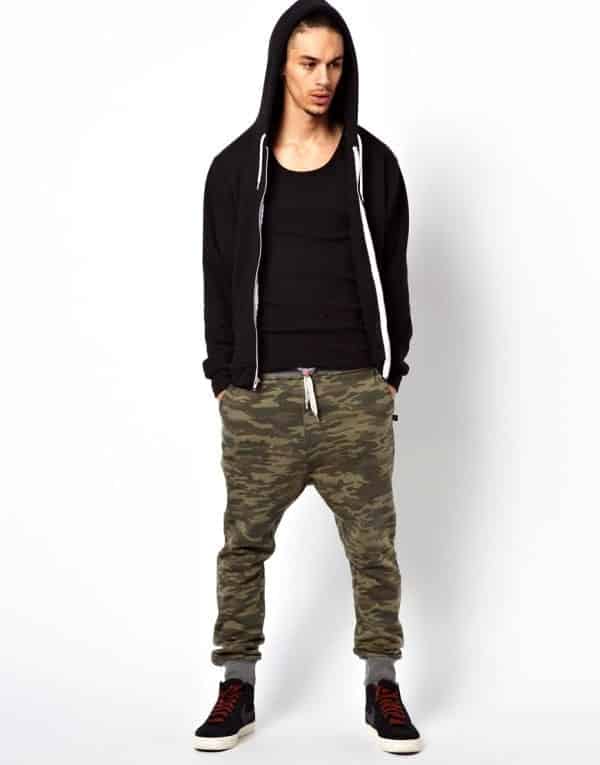 ↓ 6 – High Top Sneakers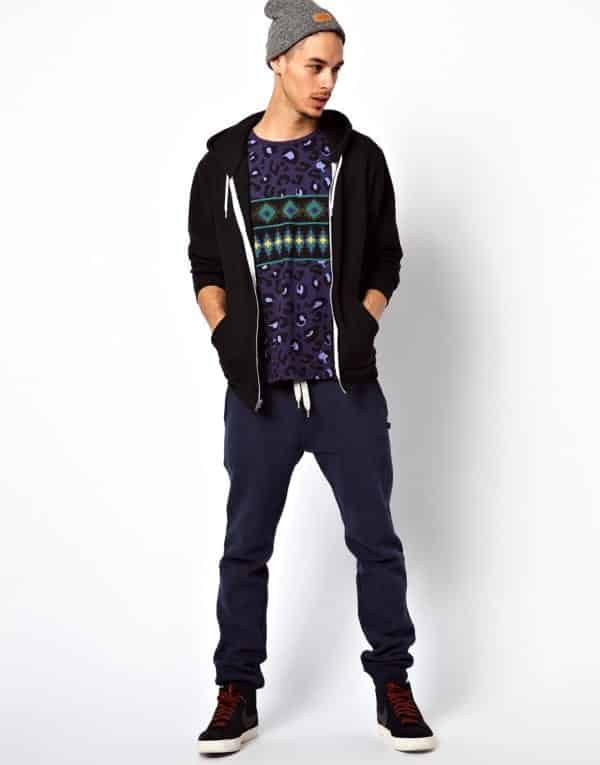 ↓ 5 – Khaki Lace-ups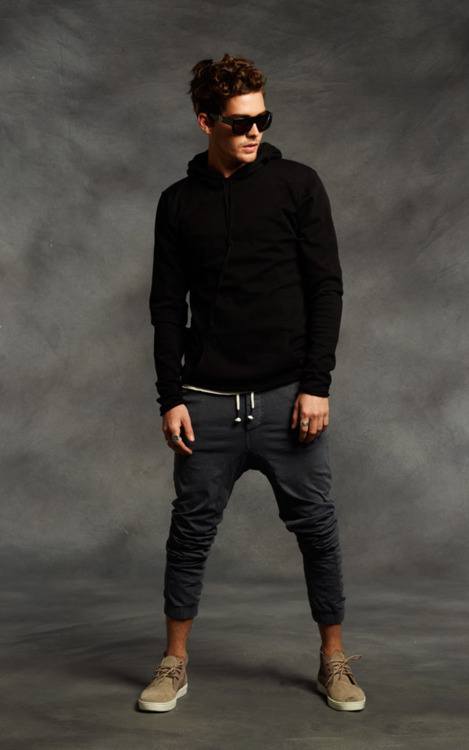 ↓ 4 – Red Shoes
RECOMMENDED: Red Shoes Outfits For Men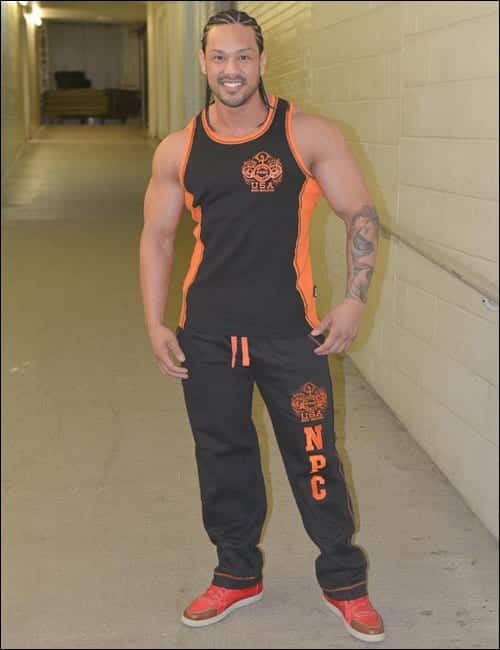 ↓ 3 – With Boots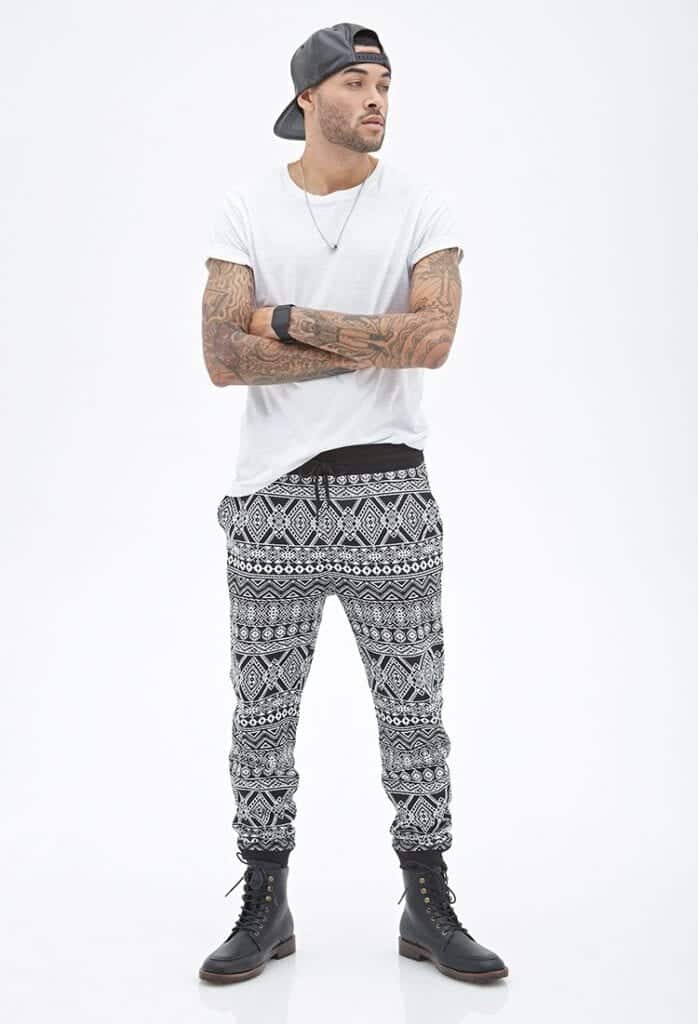 ↓ 2 – With Sneakers
Sweatpants as a party outfit? It seems a little unconventional, and it is a dream come true for some people. How to do it as sweatpants are usually considered as an indoor garment. If you style it properly, you can wear your favorite sweats to the party. You can enjoy it to the fullest by being comfortable and easy and rock the fashion world with your unique look. Here are some great ideas to create a party look with sweats. It is an amazing combination of comfort and style.
↓ 1 – Neon Colored Shoes