Men's workout outfits. Finding gym clothes that are functional but still look great has always been hard. Gymwear is specially designed to provide you with comfort while you are engaged in those tedious exercises. The right gym wear can save you from injuries. Choose the clothes that will suit your body's built and make you look dapper along with being snug.
Men's activewear is specifically engineered to manage moisture and temperature while giving you breathability and a full range of motion. While baggy tees and old sweatpants used to be the standard option, today, it's about combining the best of performance and style.
What to Wear to the Gym?
The right workout outfits motivate you to get moving and inspire you to meet new people without having the feeling of embarrassment and awkwardness. While you are at the gym:
Make sure you are properly groomed. If you have long hair, tie it up so it wouldn't derail your workout.
Have a good gym bag in which you can store your gym essentials, including your clothes, gloves, and shoes.
Never forget to hydrate well and take protein bars during or after working out. Also, take a bath after your workout because sweat mixed up with oil and dirt build-up will cause acne and pimples, and you wouldn't want that.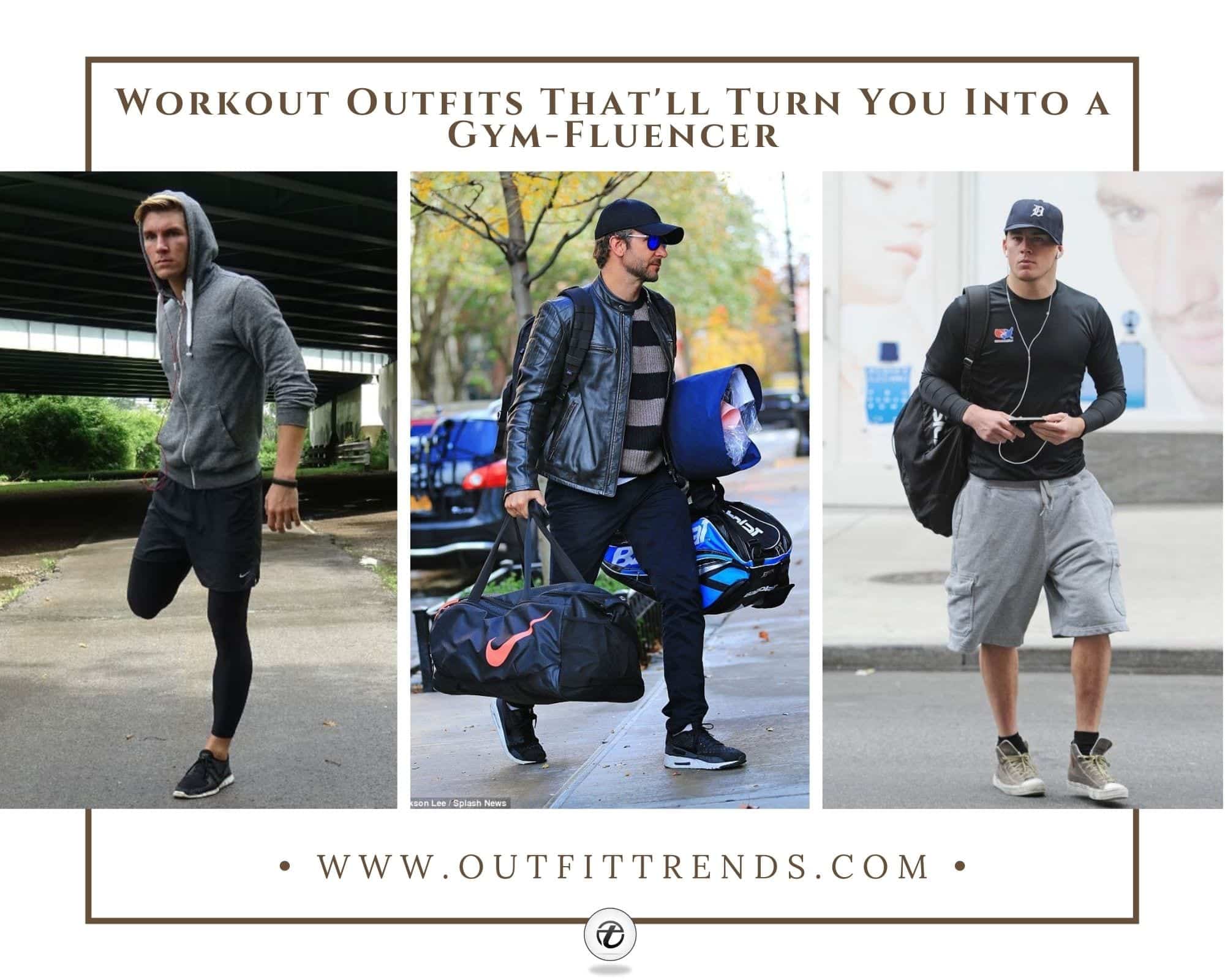 When choosing the kind of workout gear, look at your lifestyle, and consider the type of exercise routine you do most often. So whether you're a regular gym member or just starting, or even if it's just a new hobby you're trying out, here are some gym clothing tips:
Convenience. Consider buying multi-purpose workout outfits. While your gym clothes are designed to be up for even the most vigorous activities, they also need to be presentable enough for you to wear outside your workout environment.
Quality. Get clothes with the ability to withstand multiple cycles in the washing machine. You'll likely be sweating through these clothes, meaning you'll put them in the laundry quite often. So always go for quality over quantity, even if it means spending a couple of extra bucks.
Fabric. Packing on muscle to your legs is great and all, until your thick thighs feel like they're being strangled in your constricting shorts. Choose poly-cotton blended fabric. Cotton is clearly a winner when it comes to breathable fabric. The Charged Cotton fabric ensures that in the gym or on-the-go, this shirt helps you stay focused with no need to sweat the small stuff (like sweat marks.)
Fit is king. The brand is useless if the clothes won't fit you right.
↓ 29. Winter Workout Outfit
Navy tones are perfect for winter. Wear an ocean blue hoodie with sweatpants. Finish off the look with white sneakers that will help you excel in your treadmill and running sessions.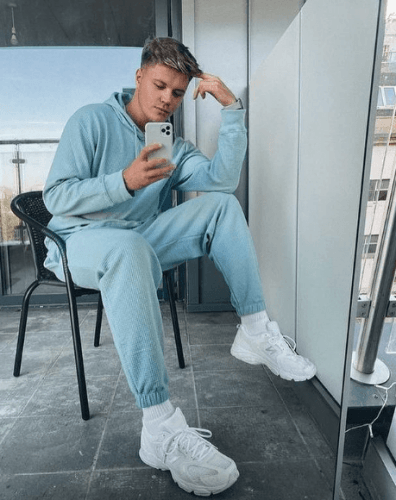 ↓ 28. Gloves Are Essential
Lifting weights with your bare hands will hurt your hands even if you don't feel it immediately. Wear some gloves with anti-skid and buffer protection that will help you grip the dumbbells and kettlebells without injuring yourself.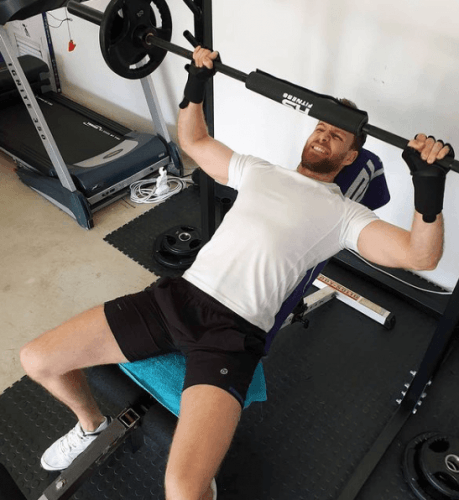 ↓ 27. What Shoes To Wear to the Gym
Even handicapped men have the guts to work out, so what's your excuse to not go to the gym today? If you are having a session, pack the right shoes – training shoes and sneakers are acceptable, even Converse. No flip-flops, sandals, and slippers, please.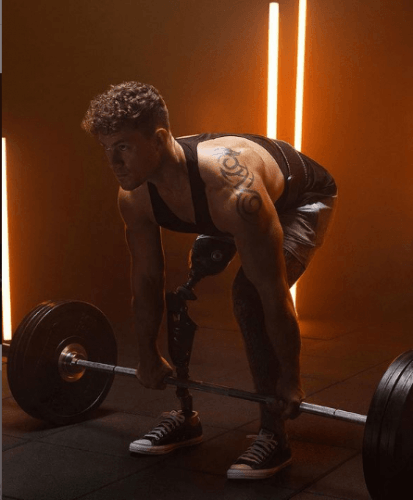 ↓ 26. Bordo Shorts
These workout shorts have the perfect proportions for both length and width and sweat-wicking attributes.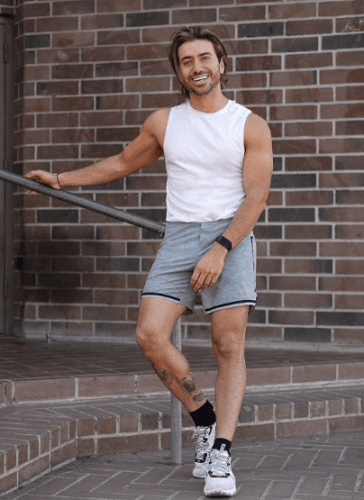 ↓ 25. Motivational Graphic Tank Top
A motivational graphic tank top might be what you need to take your fitness game to the next level. Seeing those inspirational words on your shirt will inspire both you and your gym mates, perhaps even your coach.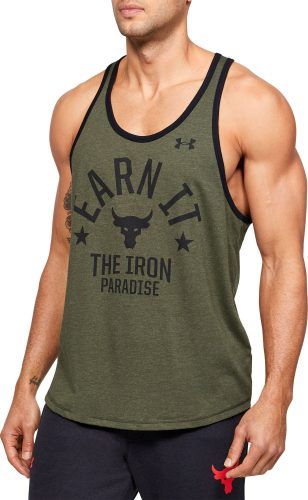 ↓ 24. Sleeveless Shirt
If you are fond of showing off your guns, choose sleeveless shirts or tank tops over anything else.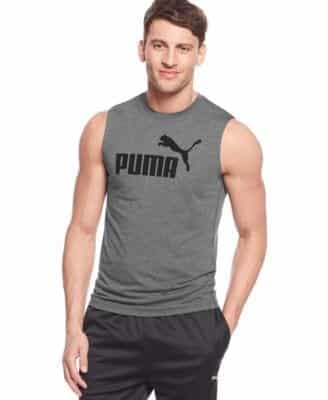 ↓ 23. Fleece Hoodie
A slightly-tapered fleece hoodie is the ultimate choice for stylish layering in the colder seasons. You might want to check this article out: Ways to Wear a Hoodie Stylishly.
↓ 22. Jeggings
Leggings and jogging pants in one. Have pants like luxe compression tights with the fit and durability you need for long hours in the gym.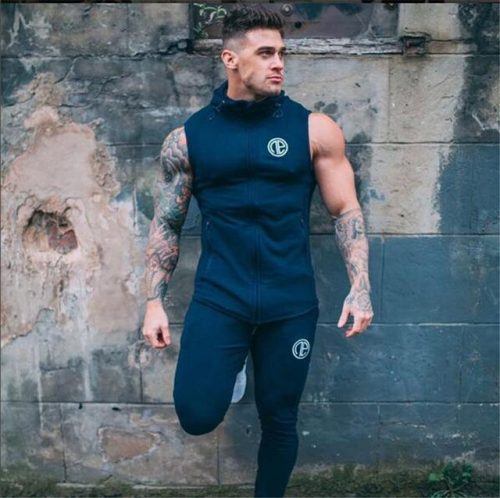 ↓ 21. Tracksuit
Keep on looking modern and stylish. Get a tracksuit that is suitable for both gym and outdoor workouts. Pick one that can block both the wind and light rain. Make sure it is also lightweight, comfortable, and great for short or long-distance sprints.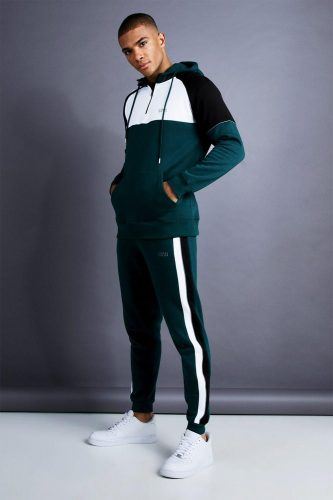 ↓ 20 – Best Gym Shoes
If you are serious about working out in the gym, you should wear gym shoes that suit your needs. Not only should the shoes be excellent looks wise but they should be absolutely comfy too. Topping the list these days are the Nike Free Trainer 5.0 that are light and gives you agility combined with comfort. Puma's Tazon 6 for men is another top-end choice as this pair have cushioned heels and comes in various colors. Adidas's Vigor 6 is also one of the best as it's made of breathable material and has a TRAXION tech installed outsole. ASICS Men's GEL Venture 5 is a pair that has been designed particularly for running and is cozy plus durable. Not to forget the CrossFit Nano 4.0 by Reebok that not only look good but feel good too. RECOMMENDED: Men Outfit with White Shoes-16 Trendy Ways to Wear White Shoe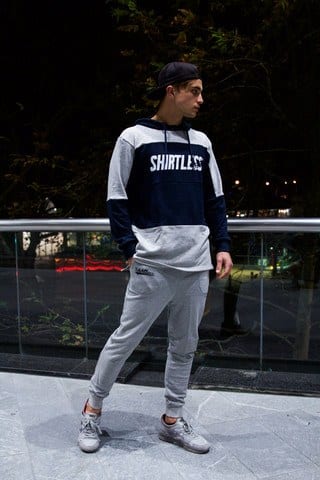 ↓ 19 – Bodybuilding Workout Clothes for Guys
Every place you go follows an unspoken dress code, so does the gym. When bodybuilding, you need appropriate clothing for that as well. The few things you need for this are sweat pants, tank tops, hard-hitting hoodies, and tees. You need clothes made of strong fiber that can handle your moves and not tear when you sweat or stretch.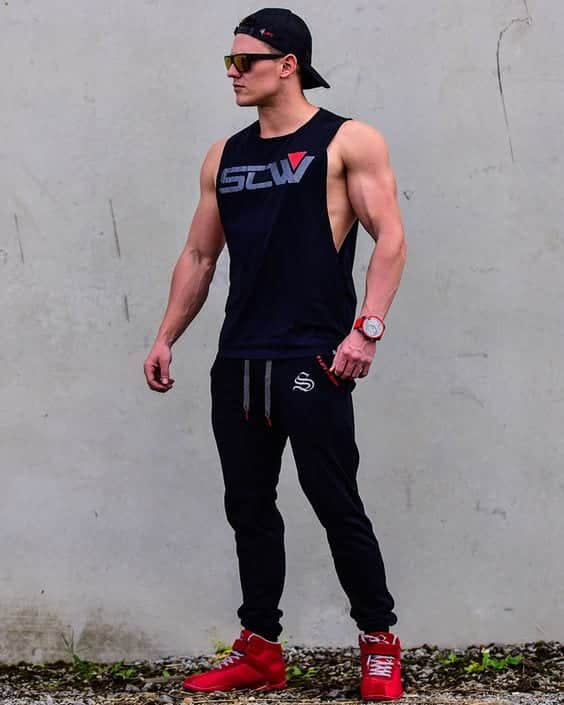 ↓ 18 – Top Gym Wear Brands
We've discussed the best athletic shoe brands, so now let's list the leading clothing ones. Topping the list are Reebok, Gap, Puma, Nike, Adidas, and Champion. These brands manufacture stylish and well-fitting gym clothes that are of unmatched quality.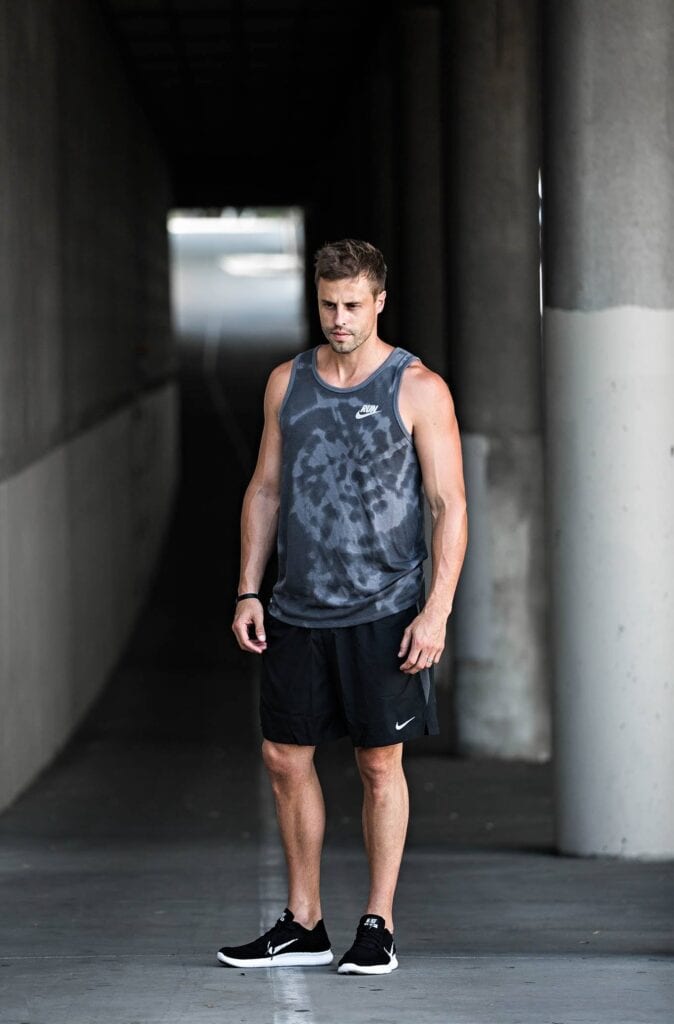 Via
↓ 17 – Men's Workout Tank-top Outfit
There's a lot of Tank Top styles available. You just have to select your brand, choose your style, and go for it! You can check out some brands like Gymshark and Underarmour.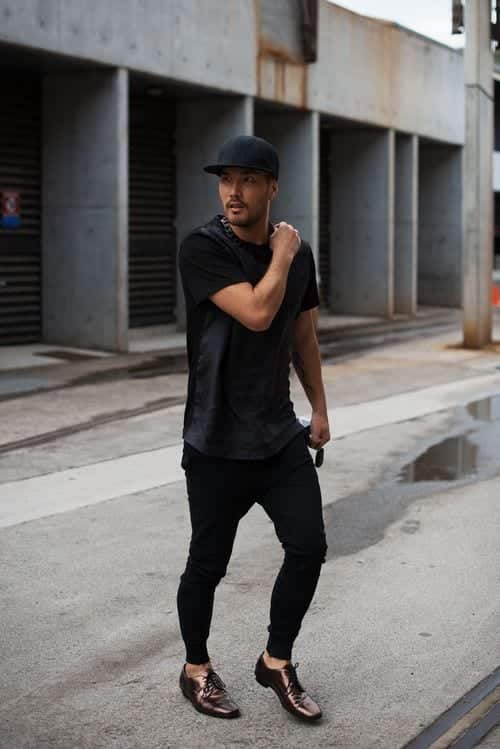 ↓ 16 – Workout Shirt Ideas
Whether you go for a long-sleeved shirt or a short-sleeved one, a hoodie or a vest, there is a horde of options out there for you to choose from. Before buying making sure, the shirt can handle sweat, fits you well enough to define your body perfectly, yet is loose enough to let you move comfortably. A breathable fabric, along with a snazzy design, is a total winner. Here are some cool Men White Shirt Outfits.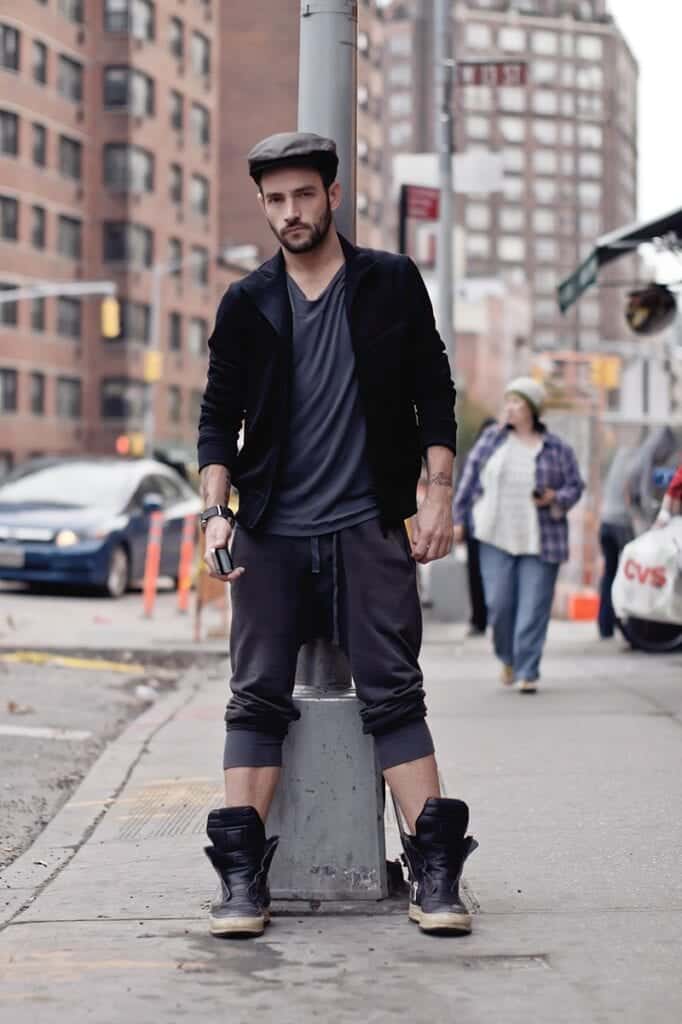 ↓ 15 – Training Pants Ideas for Men
Track pants, sweat pants, and so many more distinctive styles that are versatile and steezy to choose from. Be wise in your selection and go for training pants that blend all the essential features.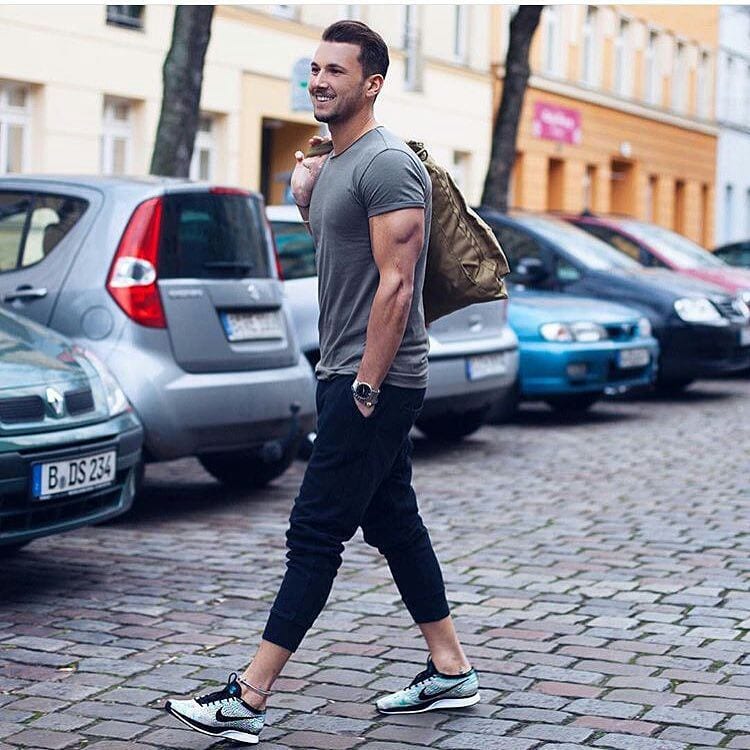 ↓ 14 – Workout Shorts Outfit
So many men prefer wearing shorts at the workout station rather than pants. If you are one of them, make sure your shorts are made of air mesh fabric that's water repellent and breathable. Here's everything you need to know about Men's Scarves Fashion.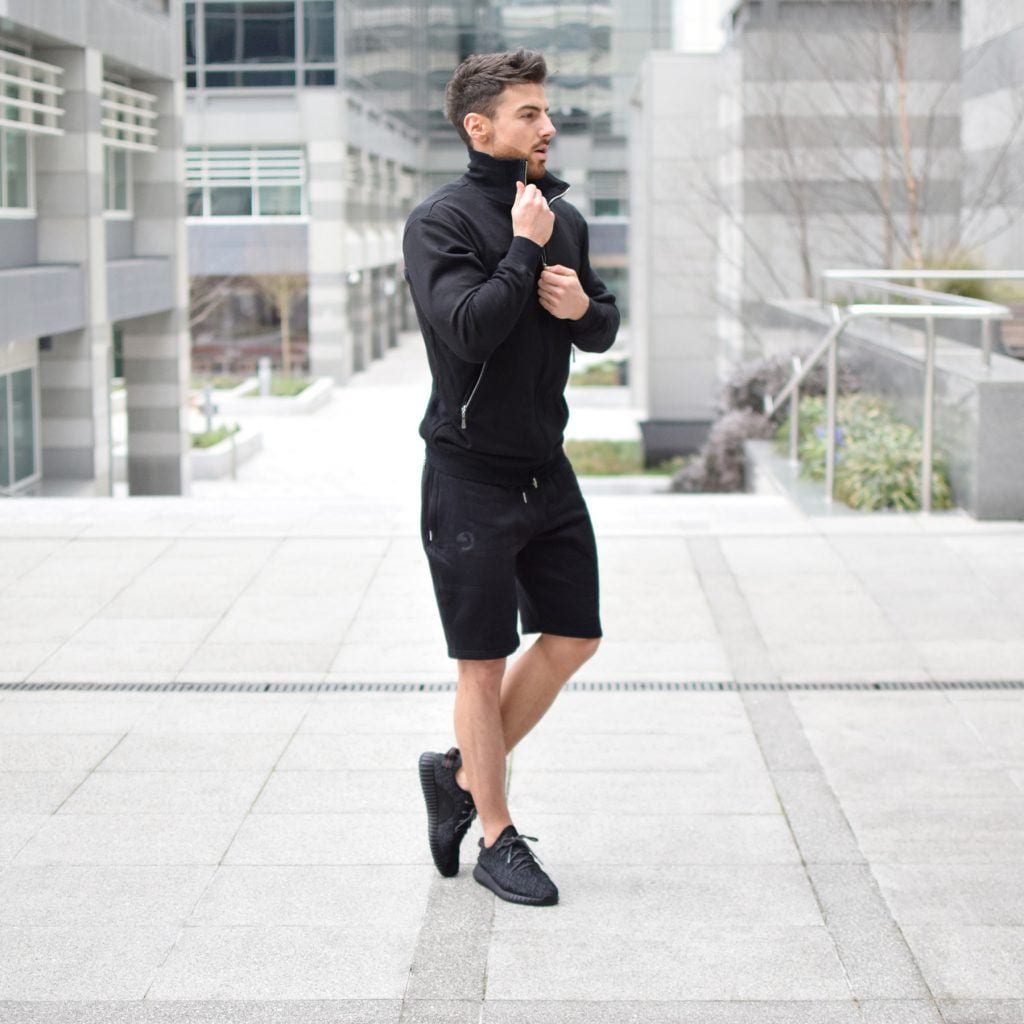 Via
↓ 13 – Workout Gear/Accessories for Men
What gear you want to take along with you to the gym depends on you. Some necessary accessories that you would need are wristbands, a hand towel, a deodorant, an anti-chafe gel, and an ice pack. Above all, a water bottle. Don't forget to wear your socks and purchasing a gym bag to load all your stuff in. If you want a device that tracks everything you do, like calories burned, hours of sleep, heart rate, check WHOOP (@whoop). It's like having a personal trainer in the form of a watch that lets you know if either your body is ready to perform or if it needs rest.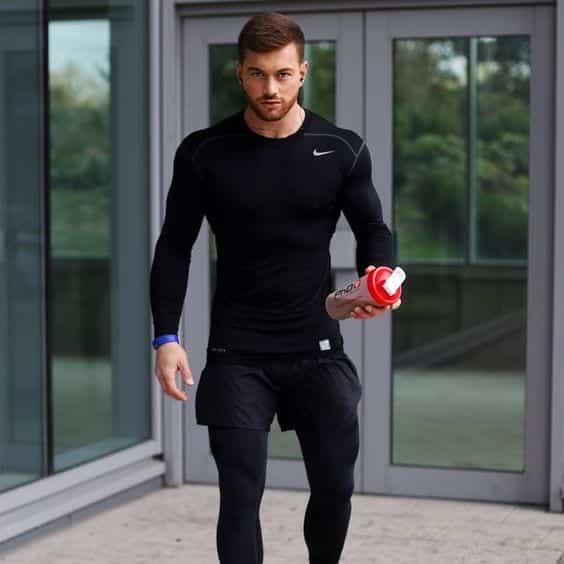 ↓ 12 – Celebrity Style Gym Outfits for Guys
Celebs know how to do this right, and that is why you should learn a tip or two from them. From Ashton Kutcher to Jonah Hill, from Justin Bieber to Brad Pitt, these stars have unparalleled style! Here are some Outfits with Hats that you can try.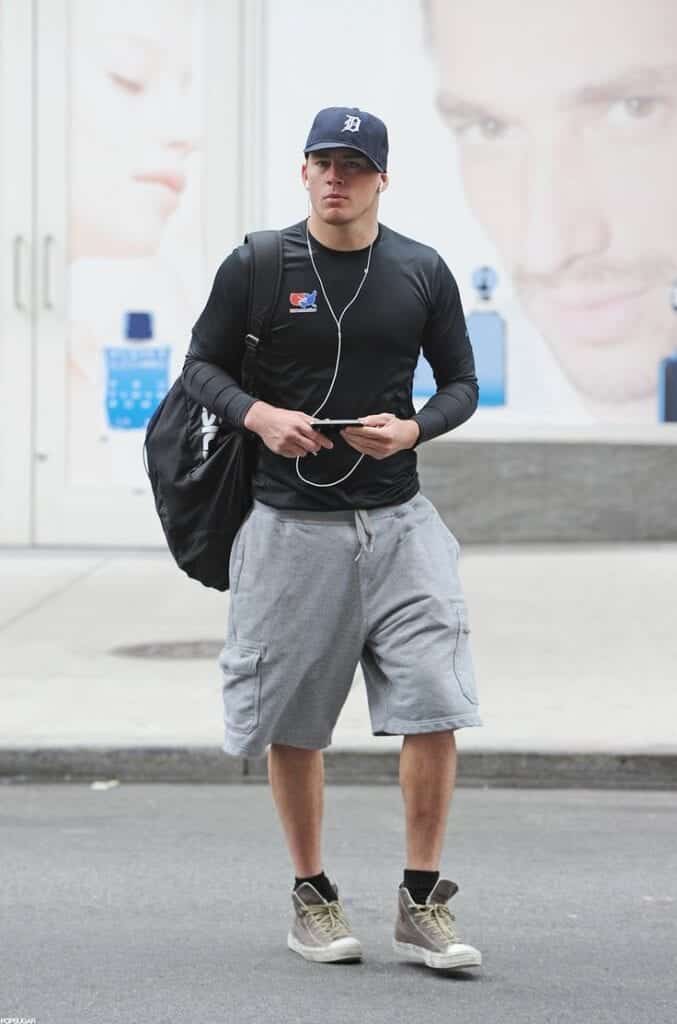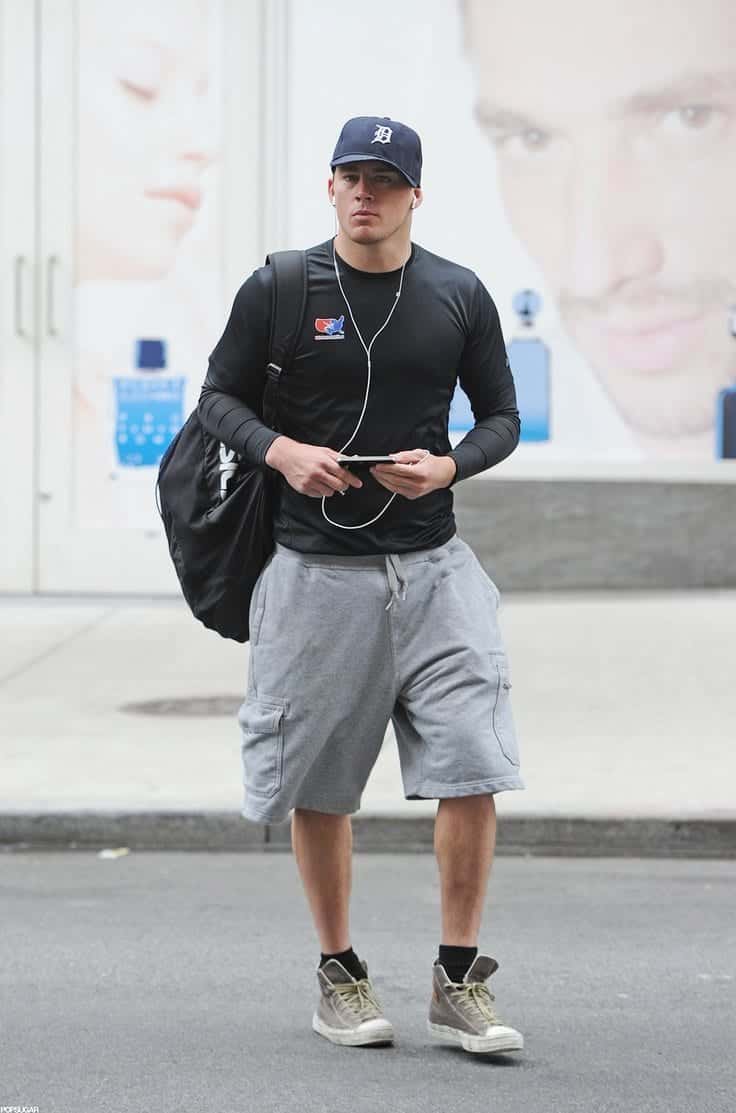 ↓ 11 – Warm Workout Outfit for Winters
Don't let the low temperature keep you from keeping your body in shape. Wool tights, hoodies, puffer vests, icebreaker socks, running gloves, and many other gear options for winters from a variety of renowned brands can save your day! However, keep layering to the minimum because it's hard to move and jump with heavy and exaggerated outfits on you.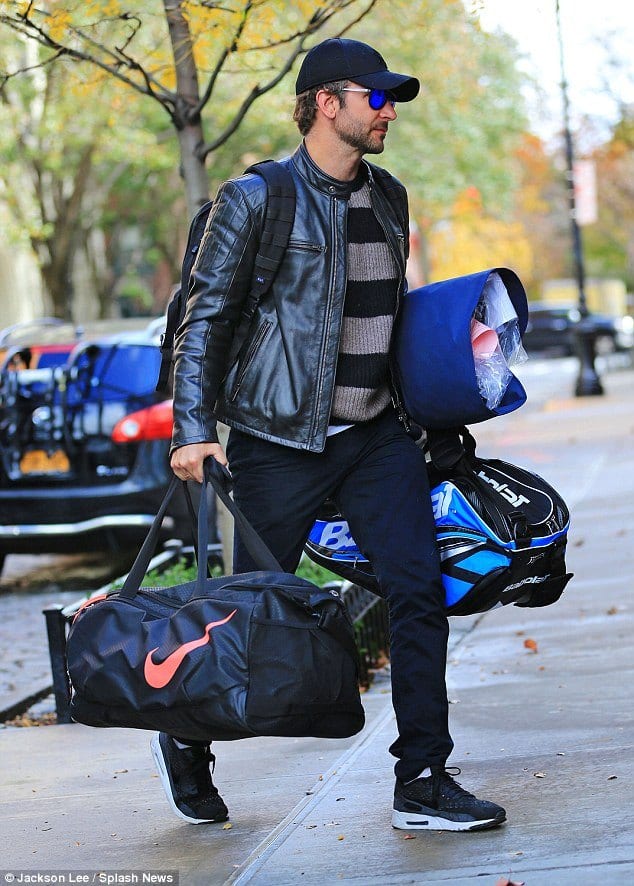 ↓ 10 – Gym Outfit for Plus Size Guys
Being a plus size man, you find most clothes pinching tight on your body and can't seem to find a size that suits you. However, many top-notch brands can cater to your gym outfit needs! Buy a size down and show off those muscles that take so much hard work!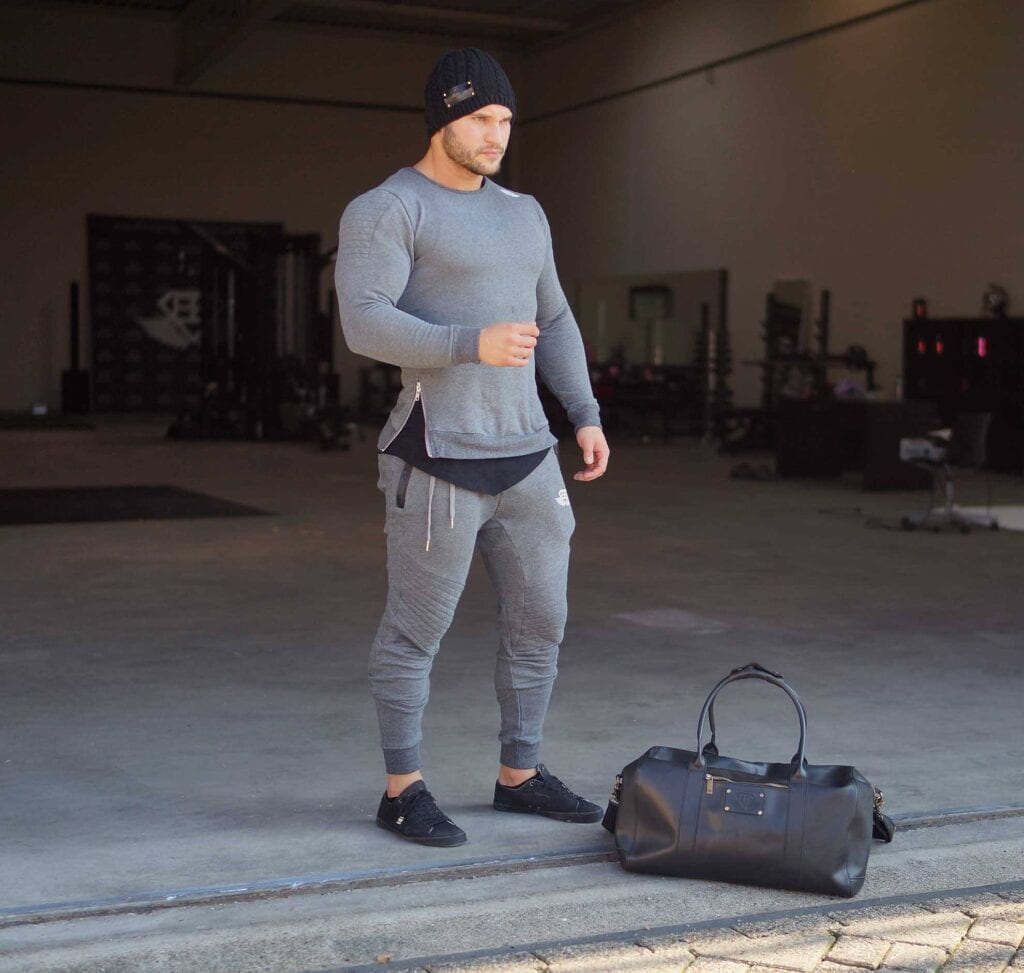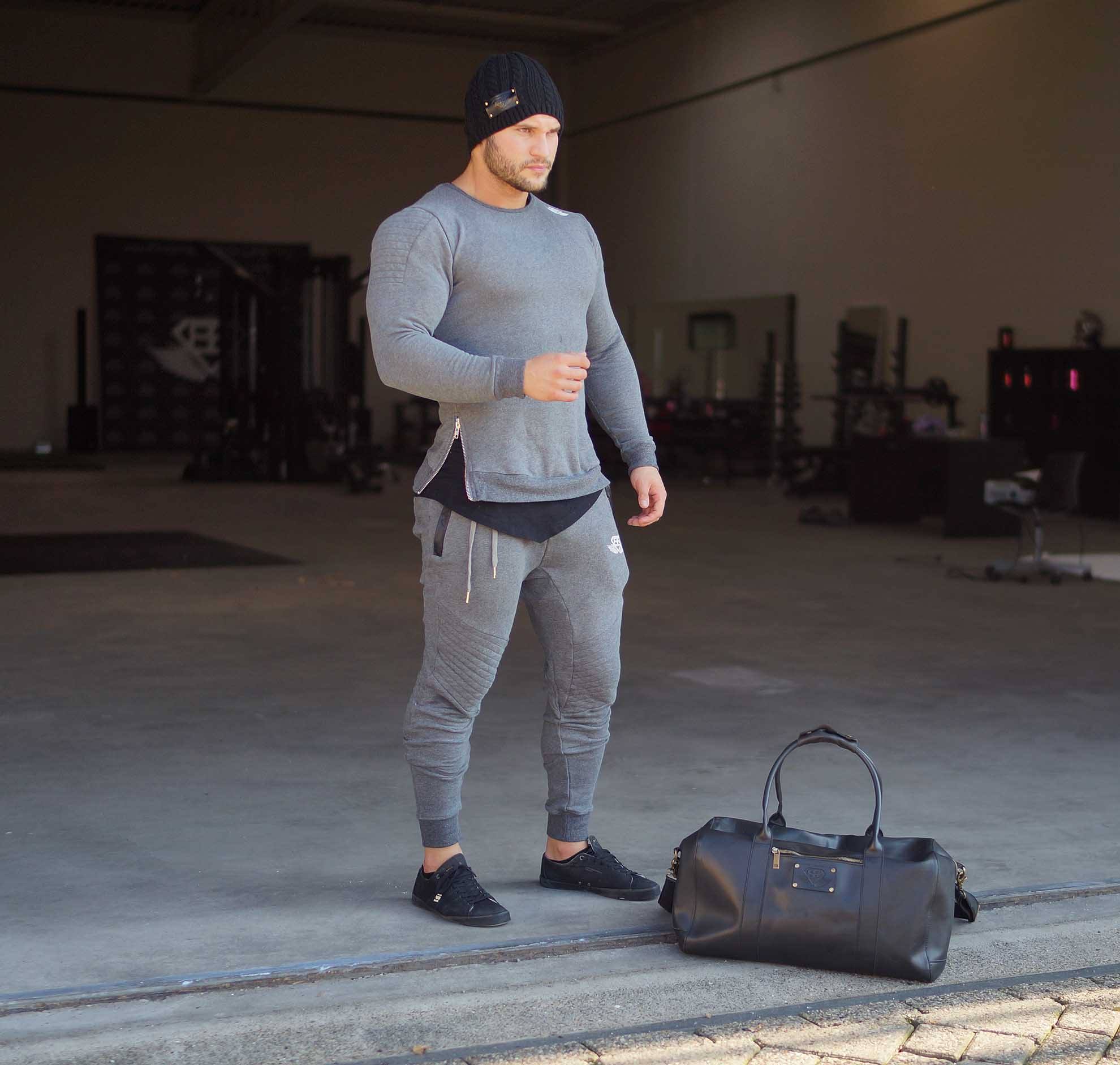 ↓ 9 – Men's Gym Clothes Online
You can buy your workout apparel online as well. There is a multitude of online shops that can help you with this. Make sure that the online store your purchase from is reliable. A tip for you, read the description carefully, and focus on the quality and not on the label. Prefer to buy affordable yet durable clothes rather than expensive yet "for the sake of bragging" ones.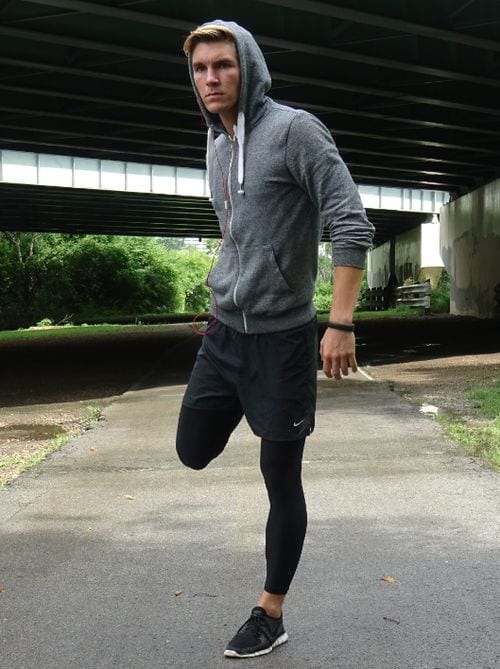 ↓ 8 – What to Wear to The Gym for The First Time
Your first day at the gym can be daunting. But if you follow the guidelines of what to wear to the gym, you'll be good to go. Wear unrevealing and proper gym gear to save yourself from bullying, and make sure your gym wear suits your exercise. Go for practical options. Here are Trendy Mens Clothing Trends and Fashion Accessories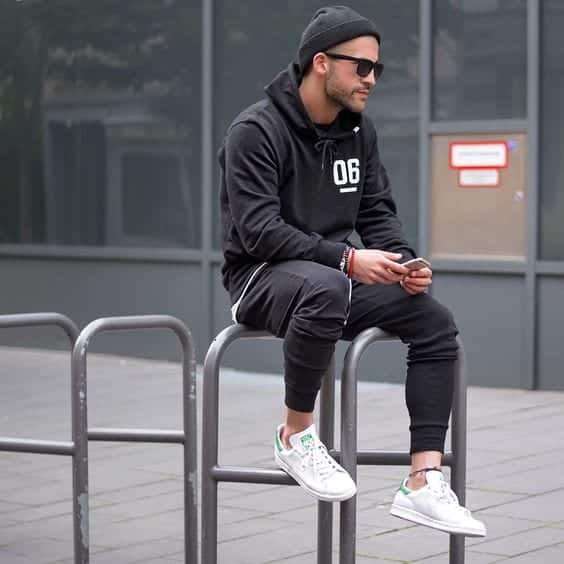 ↓ 7 – Men's Gym Vests
Go for plain or printed ones. Plain will always be more bonzer, though. Prefer to look minimal while at the gym. Remember, you are there to work out and not to walk on the runway. You can experiment with colors and designs, but don't go overboard. Don't let style compromise your comfort.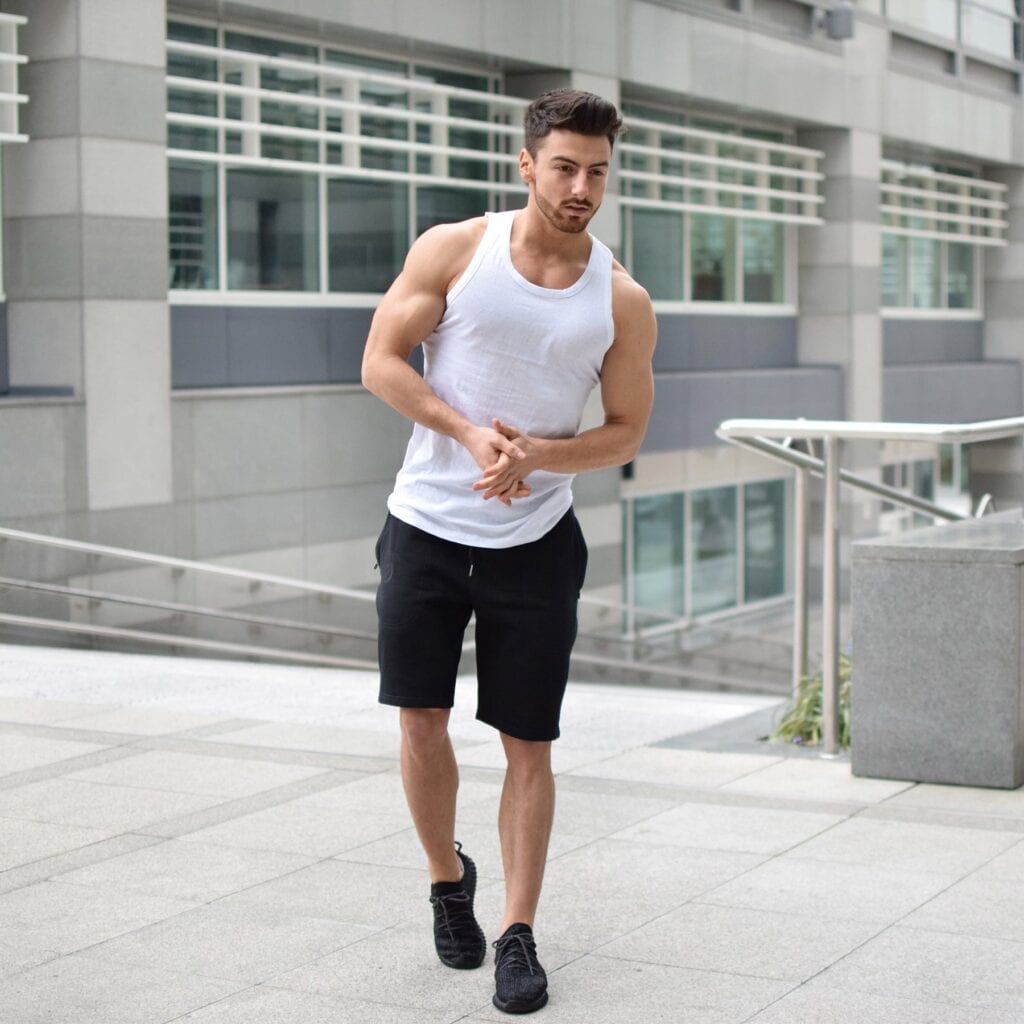 Via
↓ 6 – Men's Training Leggings
Wear the tights that not only are a comfy fit by look cool as well. Avoid the super tight ones. Instead, choose those who will let you move freely even if they're slim-fit. Here are some fabulous Cargo Pants Outfits for Men.
↓ 5 – Men's Gym Track Pants
Choose trousers that suit your needs. The right material of sweatpants will last long. Prefer breathable ones that don't make you feel too hot quickly.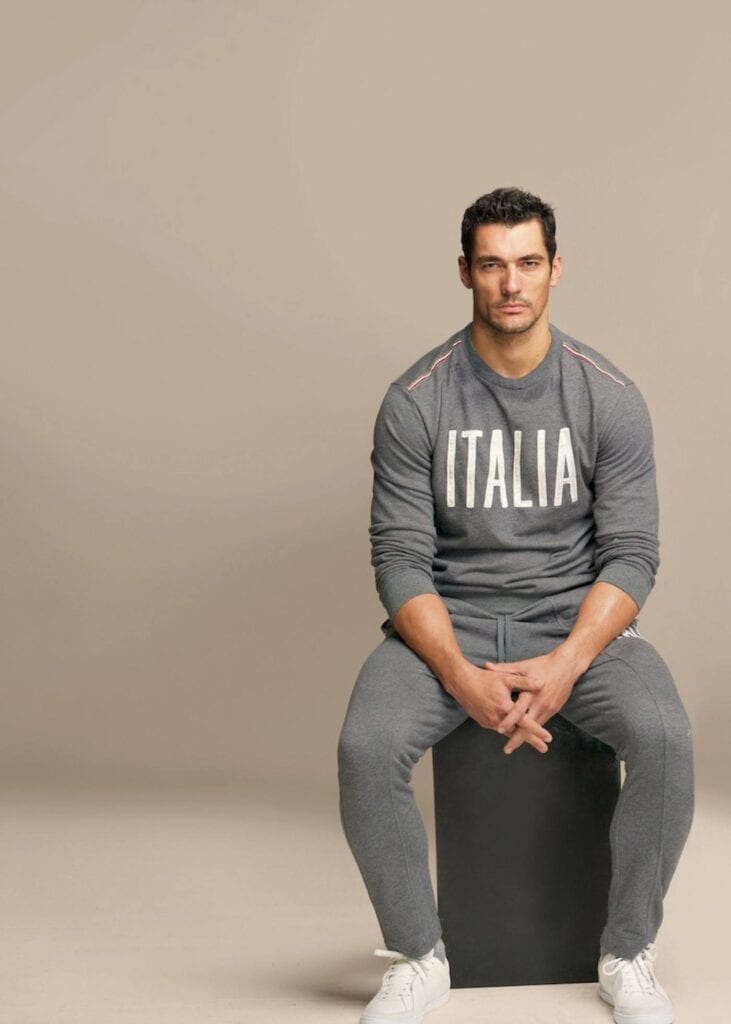 ↓ 4 – Running Jacket Outfit for Guys
On the run in the winters without a jacket? Bad idea. Don't forget to buy a running jacket and a waterproof one if the weather in your area is unpredictable.

↓ 3 – Latest Gym Fashion for Guys
This year too, some gym apparel items are more in vogue than others. Plain tees, round necks, and hoodies are trending these days.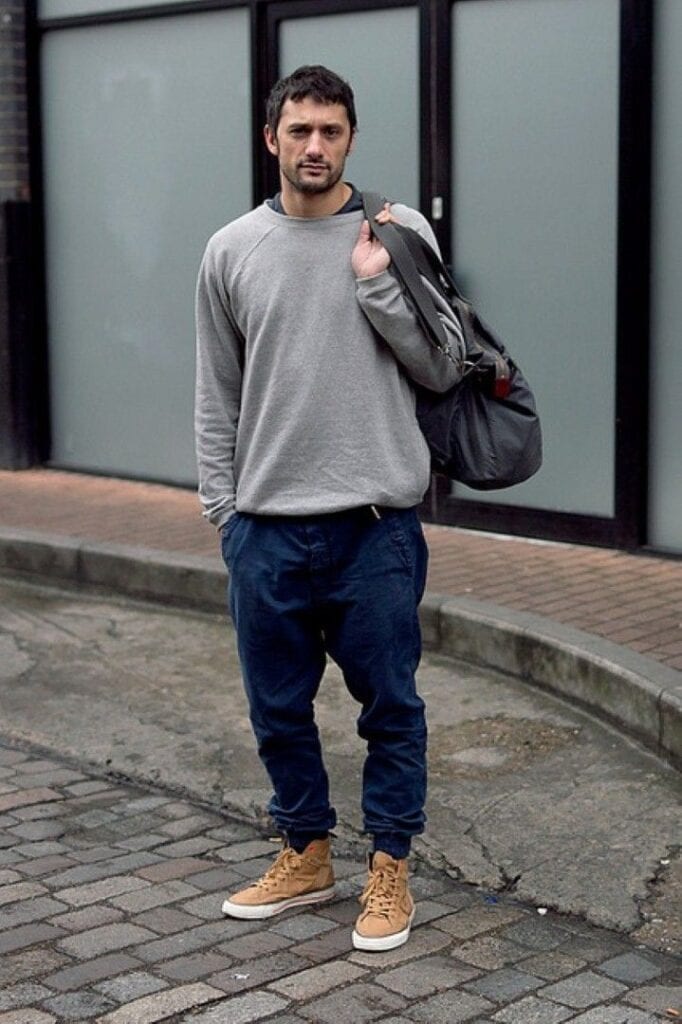 ↓ 2 – Tapered Sweatpants for Young Boys
There's a wide selection for you to choose from.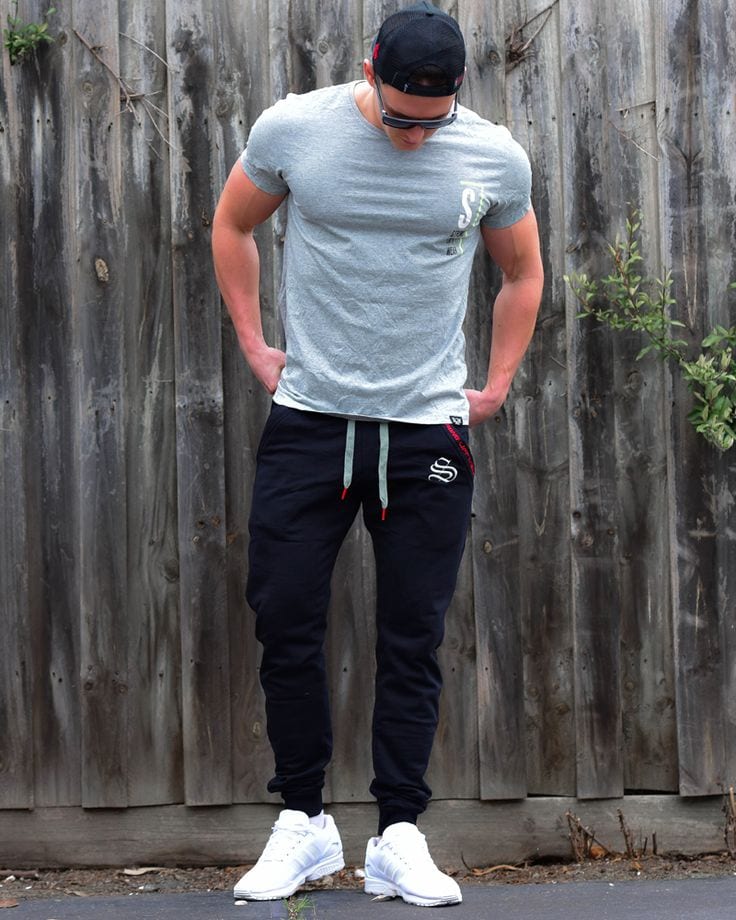 ↓ 1 – Stylish Men's Gym Wear
Whatever you do, do it in style! Consider color coordination. You can also don a cap to protect your head from direct sunlight during your broad daylight marathon.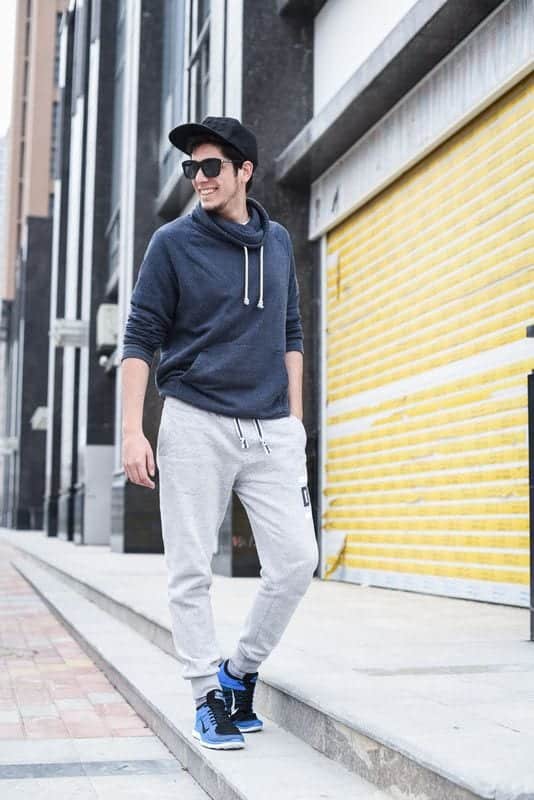 In addition, it's a must for you to be aware of what you should NEVER wear to the gym:
Colognes. Your favorite scent mixed up with your sweat will give an unpleasant odor. So instead of applying perfume before going to the gym, use deodorant or antiperspirant.
Baggy shorts. Leave this option to your basketball sessions. Wear Bordo shorts at the gym, instead.
Jeans. They are not flexible enough. They are uncomfortable to wear and will irritate your skin when you sweat.
Flipflops. They are sloppy and will keep you from moving freely. Wear training sneakers, instead
Wired headphones. They are a hassle for your reps and will mess up your movements.
Accessories like rings, necklaces, and bangles are off the table, as well.