Men Hoodie Outfits. A hooded sweatshirt, most commonly known as "hoodie" often includes a muff sewn onto the lower front, and most have a drawstring to adjust the hood opening. It became popular in the 1970s. Hip hop culture played a major part in its success when it started developing in New York City, along with the high fashion era.
Hoodies are best to wear when there's snow outside, or even just a light rain. It's made of fabric that can protect you from cold, but even if it's a winter staple, you can also wear it when it's hot outside because its hood can shield your head from direct sunlight. It can be considered as street wear, and from the term itself, you can see people – particularly teenagers and men in their 20s – wear hoodies in the streets. In a nutshell, dancers, skaters and even casual by-standers wear hoodies.
How to Wear a Hoodie Stylishly for Guys
Good dressing sense can make or mar a man. One clothing item that can truly boost a man's style is the hoodie. The hoodie gives relaxed and chill vibes. Sporting a top-end one gives you the ultimate laid back look.
It defines a person's mood and never fails to impress. Hoodies come in several shades, sizes, fits and styles. Rock it in the right way and you are sure to gain appreciative glances. You can either go for the minimalist look or you can turn the volume on the funk up and go bold.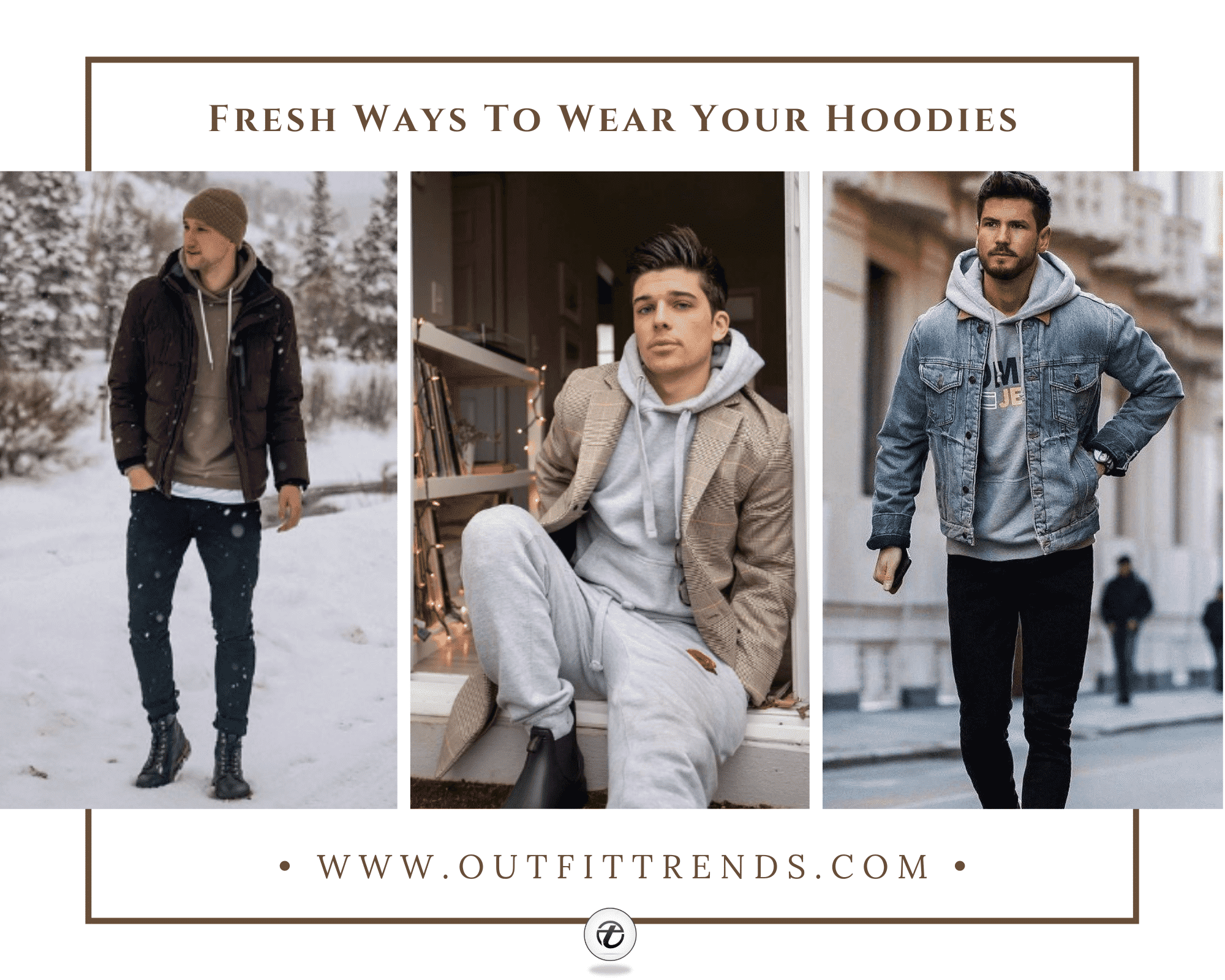 Sweatshirt Outfit Ideas
Whenever it seems to you that your attire looks boring, add a hoodie. The hoodie, though, must be worn keeping in view the weather. It might seem that this clothing item can only be worn in the winter or when it is at least mildly cold but these days, there are hoodies available for every season. However, they are essentially a winter staple. There are different sorts of hoodies, including pullover hoodies, zip up hoodies and half-zip ones. If you aren't sure how you must style your outfit stylishly by wearing a hoodie, here are some ways you can.
A hoodie is a wardrobe essential, and it can be styled in various ways, which means it can blend in well with many pieces of clothing. First things first! Don't settle for anything less, so get the best hoodies for you. And to make sure you're making the right move, consider the following pointers:
Don't let the brand compromise the quality. Focus on checking the fabric – pure cotton hoodies are durable.
Pullover designs typically look smarter than zip-up designs.
Go for a timeless, iconic design in a color that complements your existing wardrobe.
Choose the ones with minimal prints. Weird and overrated design can ruin your style.
When wearing a hoodie, the most suitable footwear option are trainers
For cheering up the look, you can add jackets and coats. Layering is a great option with hoodies, especially in Winters.
You can always add slim fit jeans in the mix and make the look even more steezy.
Don't hesitate in being yourself and creating your own style.
When it's super cold, hoodies look and work in a super-awesome way when worn as undershirts. You can just layer over them with another jacket, as we'll be showing you in our today's looks.
Be careful on how you style it – you don't want to look awkward wearing a bizarre outfit combo. You can simply wear it as it is, just match them with your best pair of jeans or chinos, and you're good to go! If you grew tired of wearing the same outfits in a loop, add some flavor to it by making small changes.
Now that you're ready, we have compiled some of the best ways to style hoodies:
↓ 44 – With Blazers
16. A casual attire with some touch of formality! Wear your hoodie with some blazers. This style would make you look like you just got out of the office and now ready for some kind of unwinding.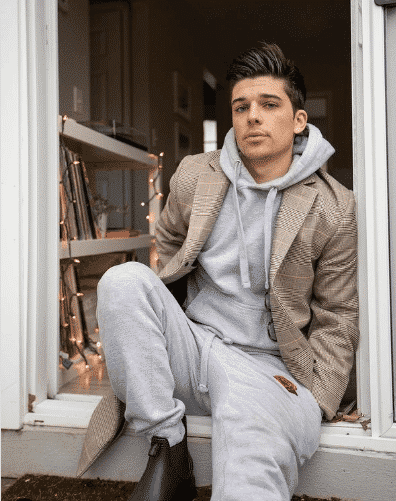 ↓ 43 – Go Monochrome
Go monochromatic by wearing a black hoodie with black pants. However, any color of your choice will go well with them and will look great all the same. For more ideas like these, check out my previous post on Minimalist Fashion Ideas For Men.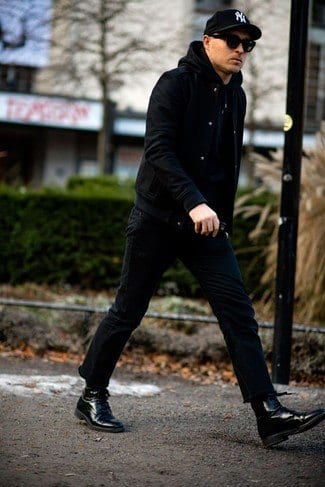 ↓ 42 – With Checkered Prints
A flannel is a shirt with distinct patterns. Also known as a "checkered shirt," it will look more stylish if paired up with hoodies. Just like an actual dress shirt, it is lightweight as well. Mind the color coordination. For best results, the undershirt color must be present in the colors of the flannel itself.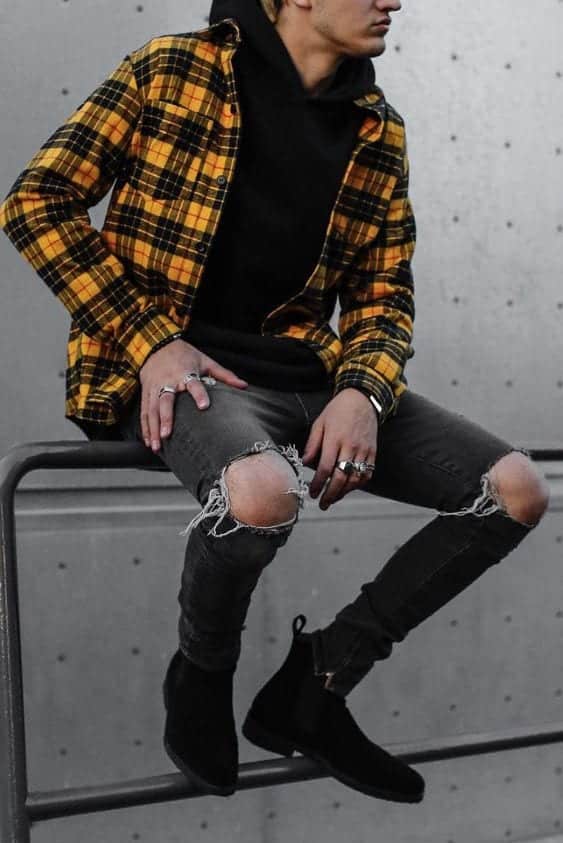 ↓ 41 – With Black Denim Jackets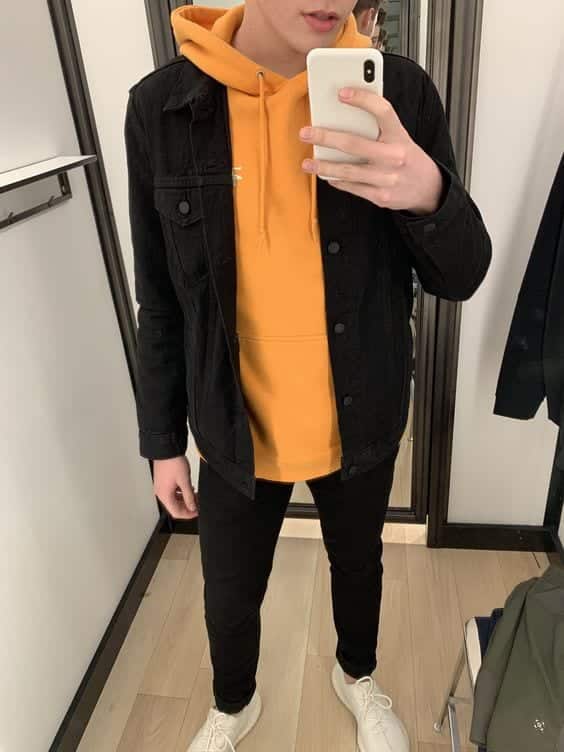 ↓ 40 – With Thermal Jackets
10. Thermal jackets are best for winter, which makes them a good partner for hoodies. Grab a beanie (preferably with the same color as hoodie) to achieve that Insta-winter style. The hoodie and jacket in this outfit are from Andrew Marc and shoes by Dr. Martens.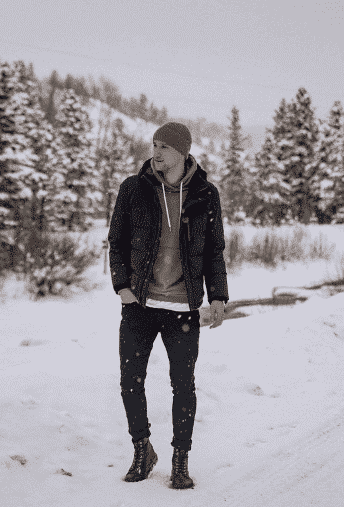 ↓ 39 – With Jogger Pants
If you're out for a run or planning to have your workout session, wear the right outfit by which you can move freely. Unlike jeans and chinos, these pants are comfortable to wear – perfect for stretching and sweating. Here's our exclusive post on Men's Workout Outfits.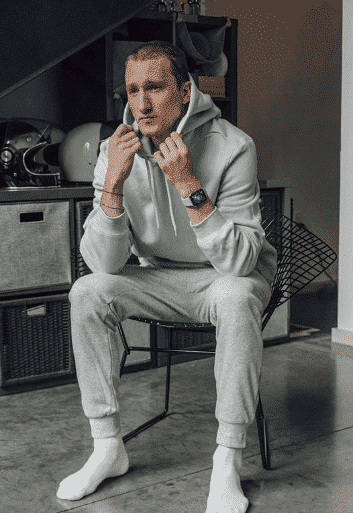 ↓ 38 – With Chinos
A black hoodie and grey chinos is always a good combination. Try wearing fancy socks and sneakers to make it less boring and to add up some spice to it.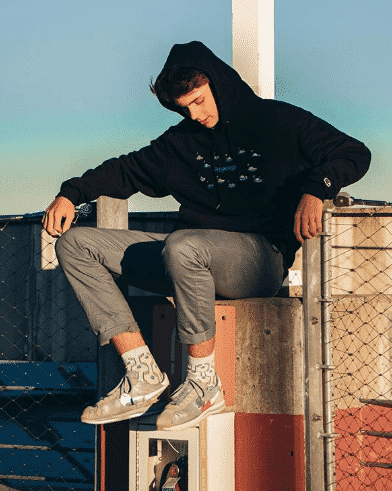 ↓ 37 – With Ripped Chinos
If you're bored wearing the same pair of trousers over and over again, try to add some flavor to your style by ripping the knee part of your pants just the right way.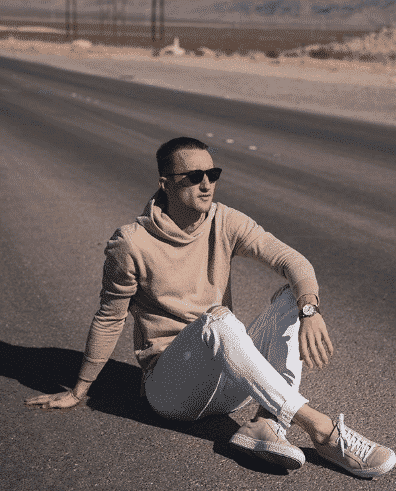 ↓ 36 – Hoodies with Shorts for Summers
For the spring and summer seasons, wear them with shorts. The sun's up and people are dripping with sweat. It might help you cope with the heat a little if you'll consider putting the trousers away for a while, and wear shorts, instead. This style is also perfect for people who are looking for comfy stay at home outfits.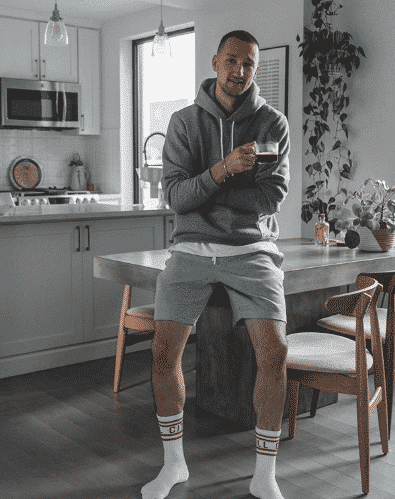 ↓ 35 – Do it the Athleisure Way
Out for a trip? Sweatpants are a nice replacement for pants. Show your athletic side with this style.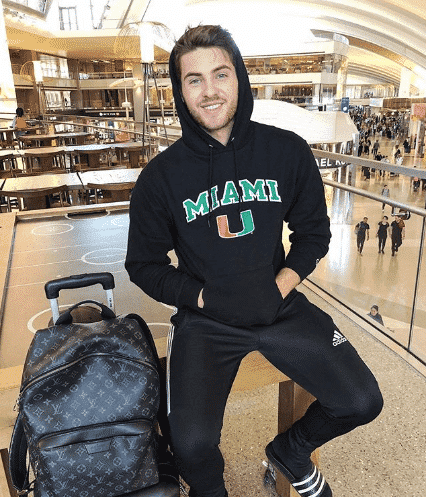 ↓ 34 – With Denim
Wear your hoodie underneath a blue denim jacket. A white hoodie would make a great contrast with it, and some brown suede boots would best complement the entire look. You can roll up the sleeves of the denim jacket to make it more stylish. If you're wearing denim jeans, try to get a shade that's a little different from the jacket.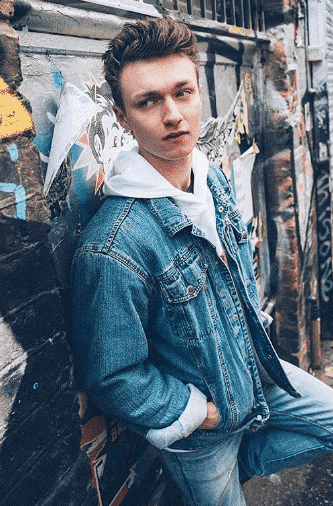 ↓ 33 – With Suede
Try the look of leather with a napped finish by pairing up the hoodie with a suede jacket. Grey hoodie is a good color choice here, but I personally feel that it would look better if matched with white, what do you think?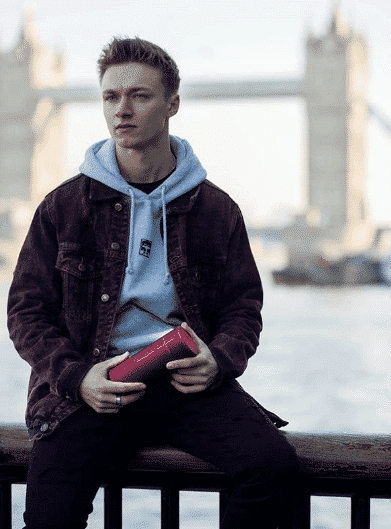 ↓ 32 – With a Trucker Jacket
Trucker jacket is a denim top with distinct collars. These are perfect for long road trips. They are originally designed for winter and travel. It's only fitting to match it with a hoodie which is also an outfit best for the cold weather. Here are some more ideas on What to Wear for a Road Trip.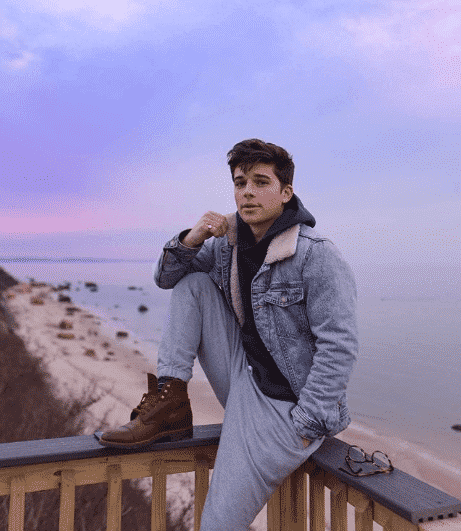 ↓ 31 – With a Bomber Jacket
A friend of yours invited you to watch a movie with him? Wear a hoodie with a bomber jacket. It will add some elegance and versatility to your style. Try matching a black hoodie with a brown bomber jacket, and you'll see for yourself.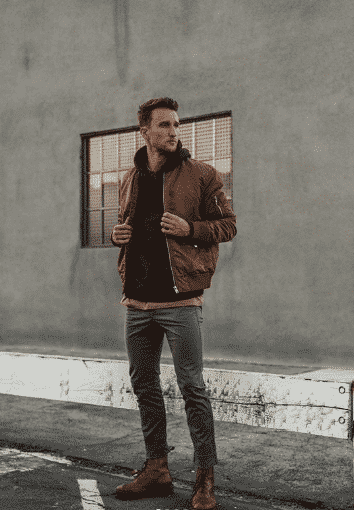 ↓ 30 – Swag Style
Throw on a black hoodie with blue ripped jeans and white joggers for the gangster look. You can add some accessories as well like a ring or a chain. Here are 21 Most Popular Swag Hairstyles for Men to Try this Season.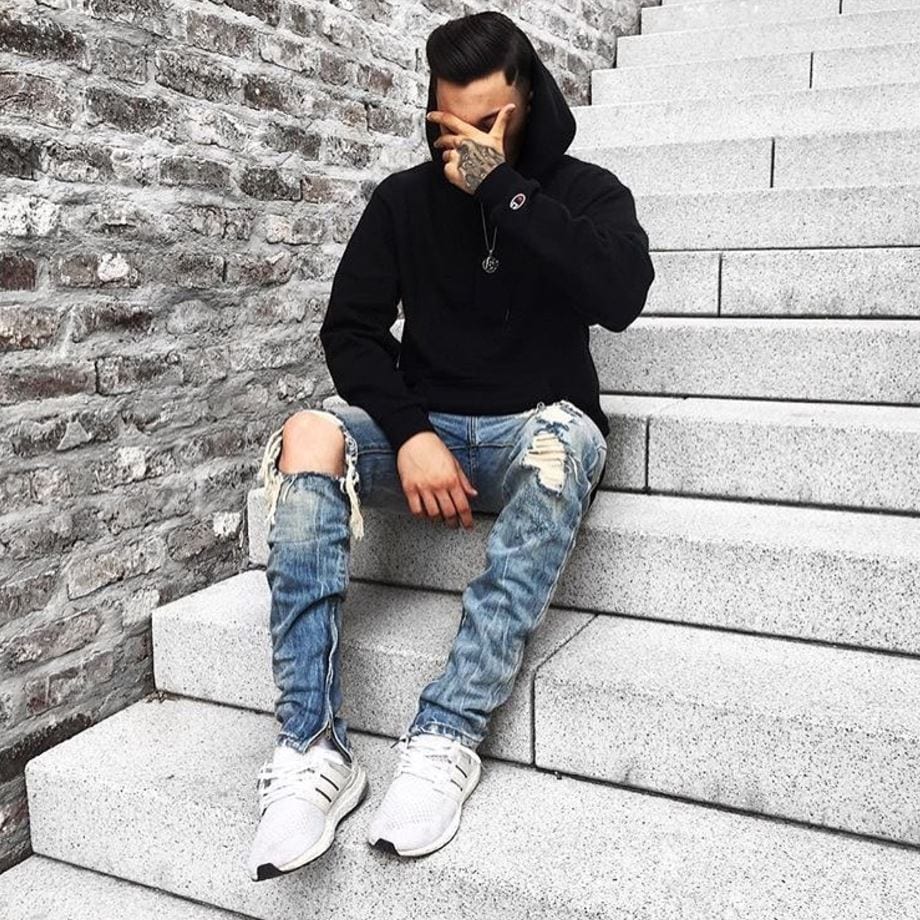 ↓ 29 – Casual Hoodie Outfit for College
A flannel hoodie makes for the perfect casual look. Add in the right shoes and jeans and you are good to go.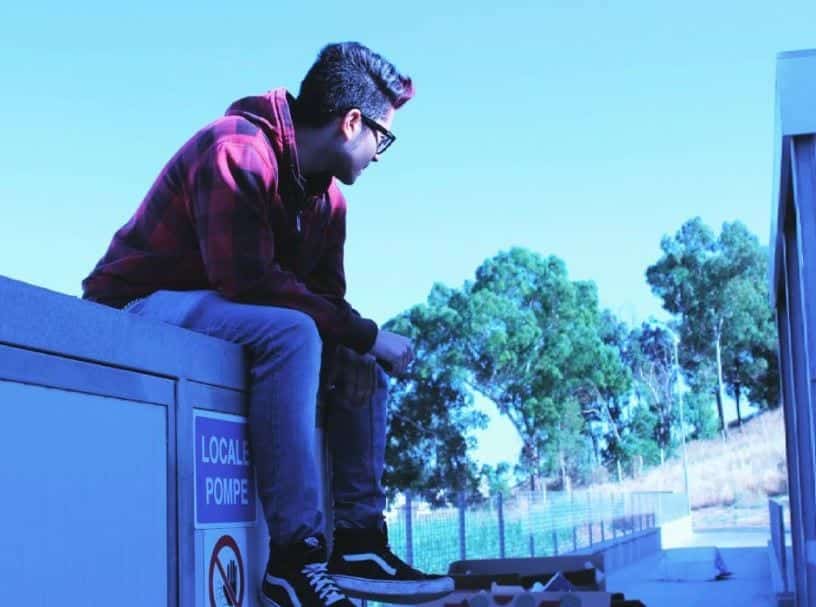 ↓ 28 – Street Style Hoodie with Ripped Jeans
Street style is very voguish these days regardless of the outfit one is sporting. For the ultimate tough boy look, wear a pair of ripped skinny jeans with your hoodie. You can also simply throw on a zip-up hoodie over a plain tee and jeans. Put on a snapback, and you are bound to capture attention! Here are 18 Tips on How To Wear Ripped Jeans,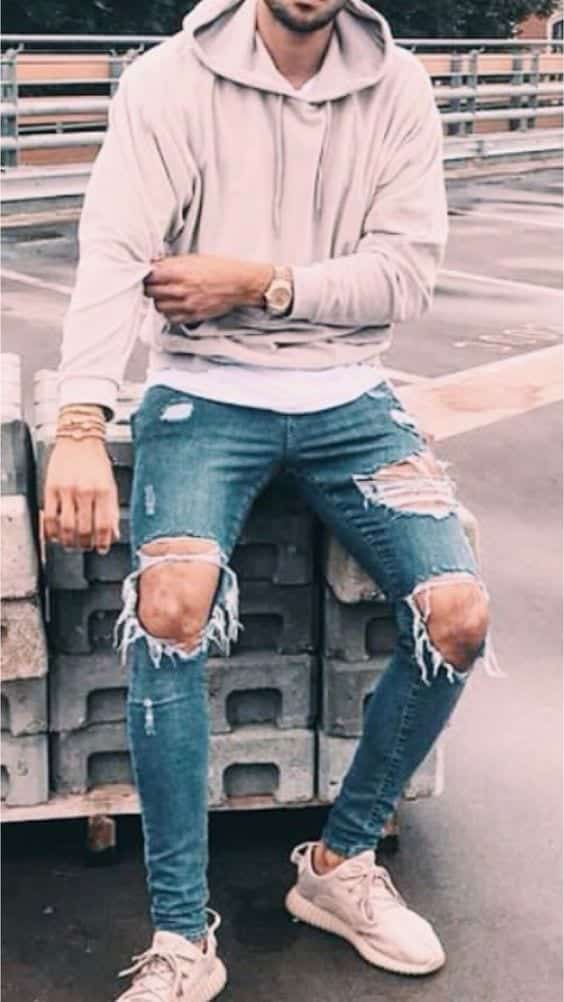 ↓ 27 – Business Casual Hoodies
Do you work at the sort of place where there are basically little to no rules when it comes to the dress code? Good thing, because then your workplace is the sort where you can sport a hoodie. For the nifty yet snazzy look, throw on a zip-up hoodie over your dress shirt.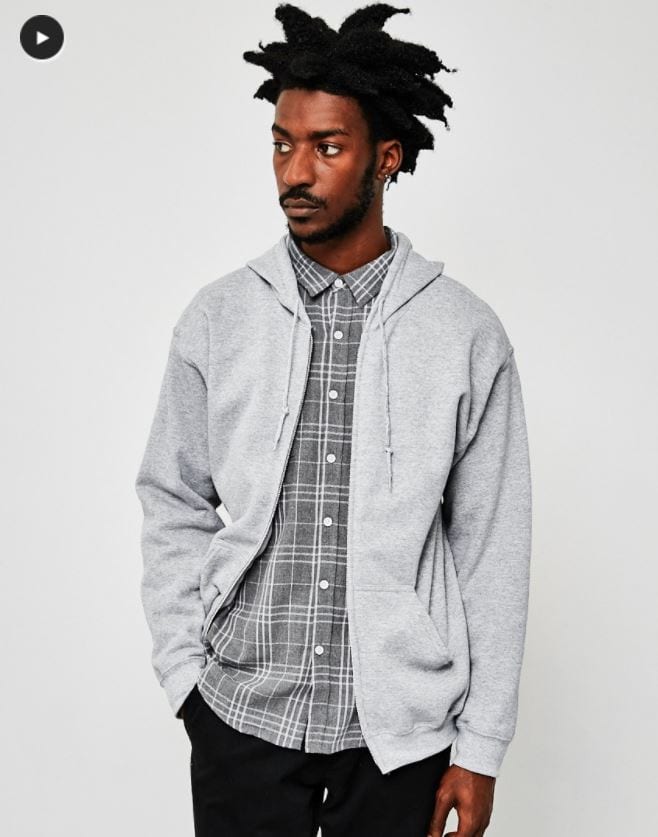 ↓ 26 – What to Wear with a Printed Hoodie
Go for a printed hoodie for a unique look. One that has graphic printed works at the back or has an overall print would look different. Have a look at these Suede Jacket Outfits for Men.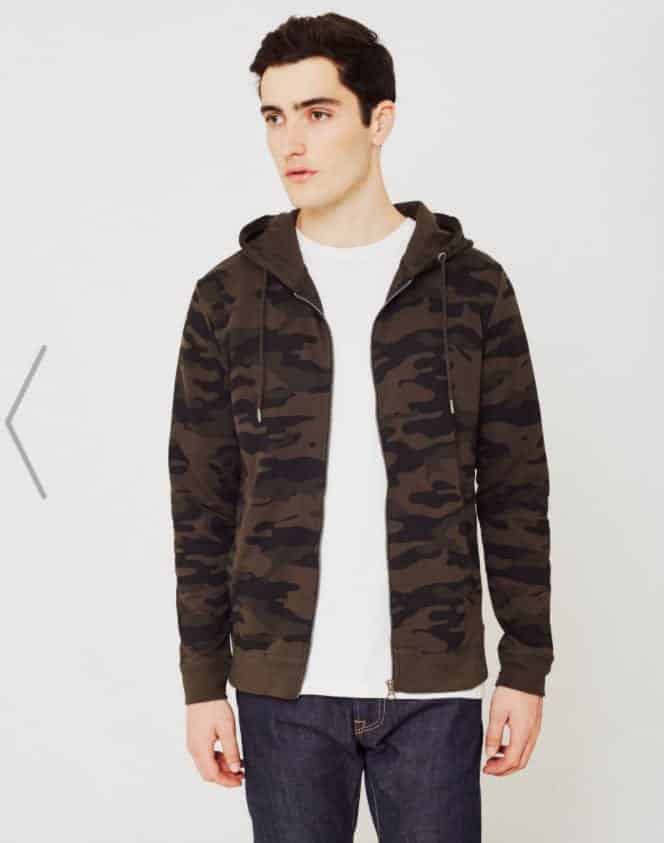 ↓ 25 – Hipster Style
A zip that reaches a quarter up the sleeves? Might sound uncool but it is very impressive to look at. There is no denying that zippers make clothes even more stylish. For the ultimate hip look, keep your outfit either fitted or entirely loose. Either way, the style is fantastic.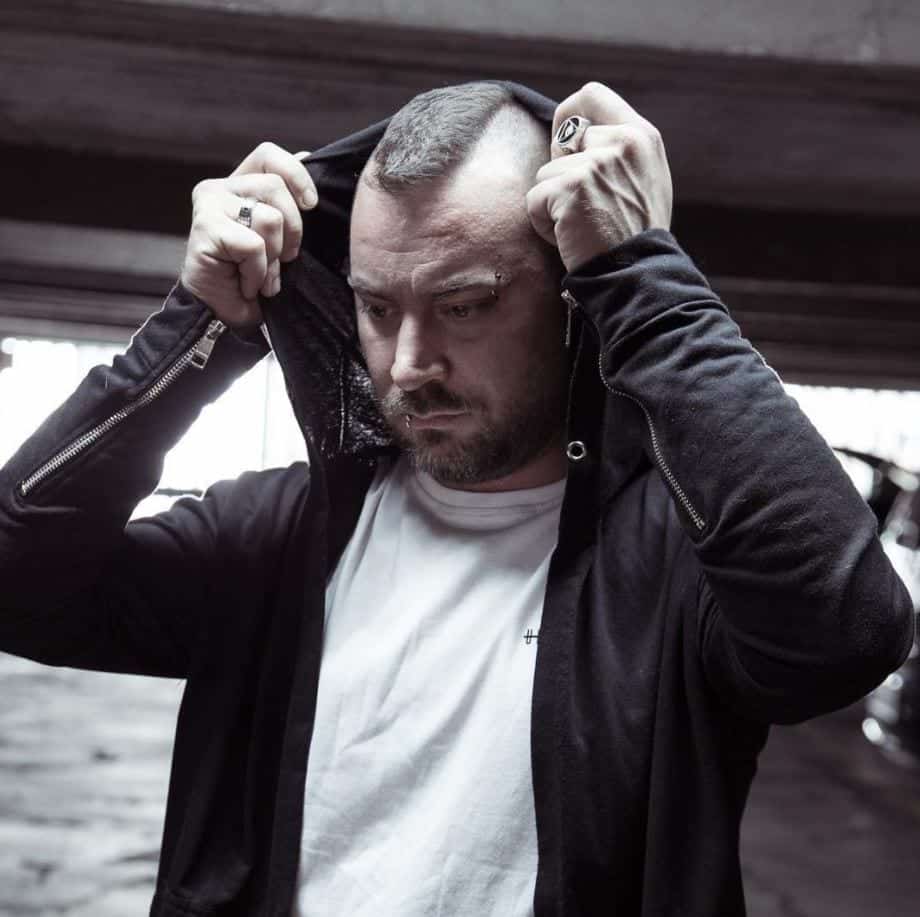 ↓ 24 – Hoodies for Men Over 50
You might have thought that hoodies denote a positively boyish look but actually, they can be fashionably worn by adult men as well. Here are 17 Smart Outfits for Men Over 50.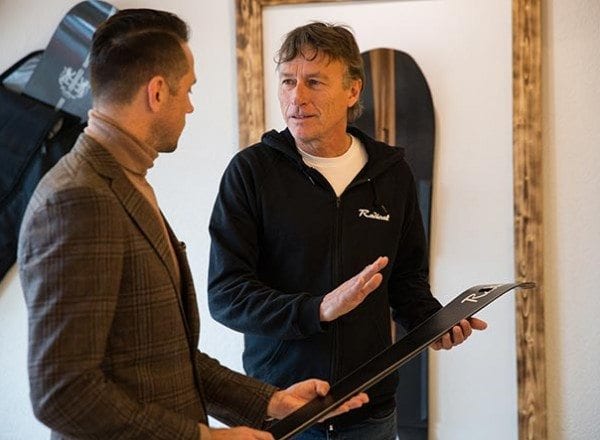 ↓ 23 – Nerdy Hoodie Style
Let's not leave behind the preppy look. For the geek style, keep that zip-up hoodie zipped. Light material ones would do awesomely.
↓ 22 – How to Wear a Hoodie with a Coat
Layer the hoodie by wearing an overcoat with it. You are bound to make the girls swoon! The clean look is extremely debonair. Here are the best Trench Coat Outfits Men.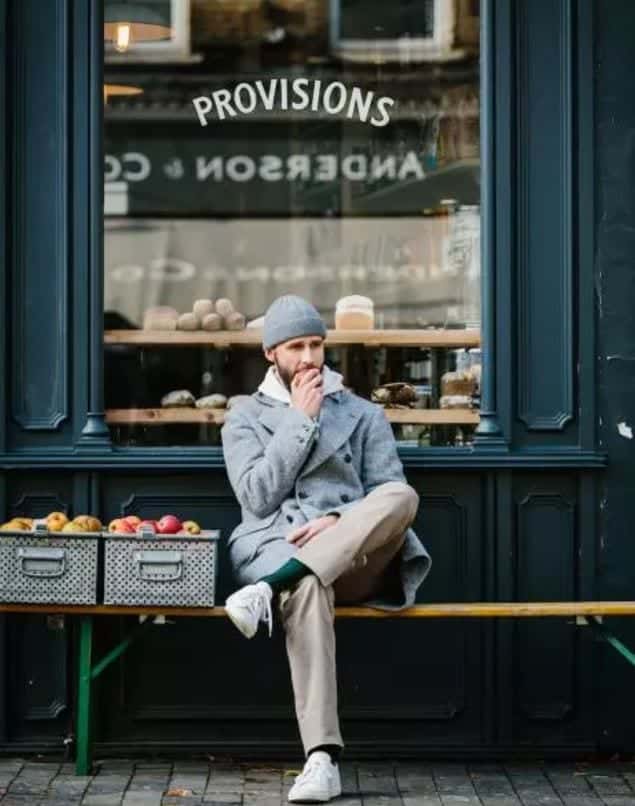 ↓ 21 – Gym Wear
Incorporate a hoodie in your gym clothing. One must stay comfy and relaxed when working out in the gym and thus a hoodie becomes a necessity. Be sure to wear to your gym the hoodie of the right material. There is a wide range of styles of gym hoodies available for you to select from.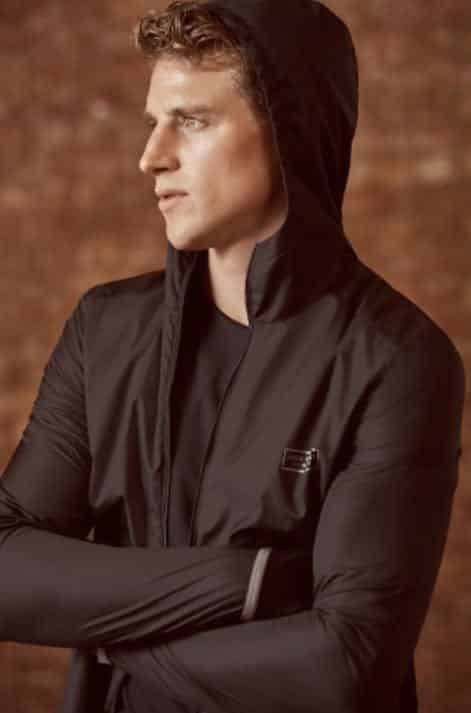 ↓ 20 – Wear a Hoodie without Looking Sloppy
Half sleeved or sleeveless hoodies of comparatively lighter fabric for when the weather is mildly cold but not by much? Yes, please!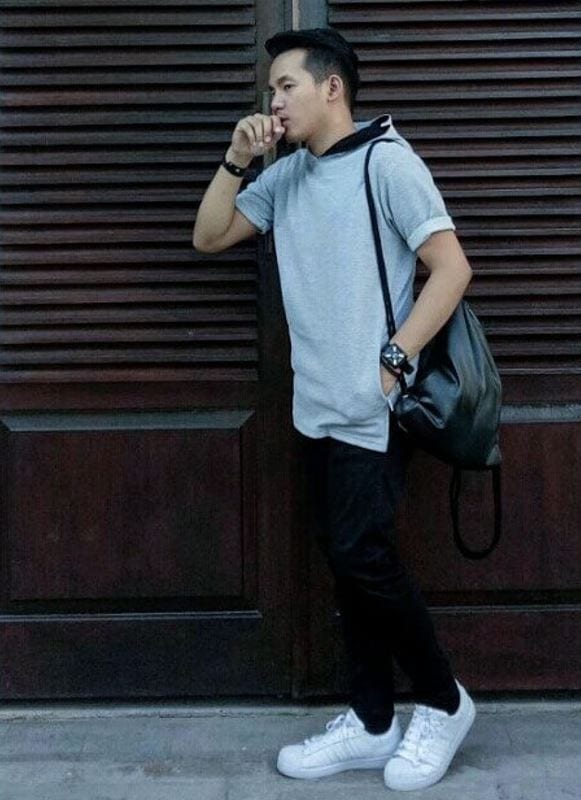 ↓ 19 – How to Rock Zip-Up Hoodie for Guys
What fun would winters be without winter clothing and layering choices? A hoodie makes for a stylish partner to other clothing items in winters. It never fails to keep you warm along with making you look fashionable.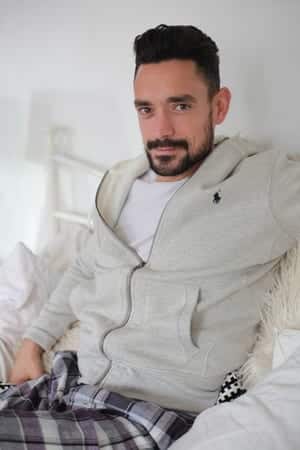 ↓ 18 – Wearing Hoodies in Summers
This is another gym or workout appropriate look, here are 20 Athletic Gym-wear Ideas for Men.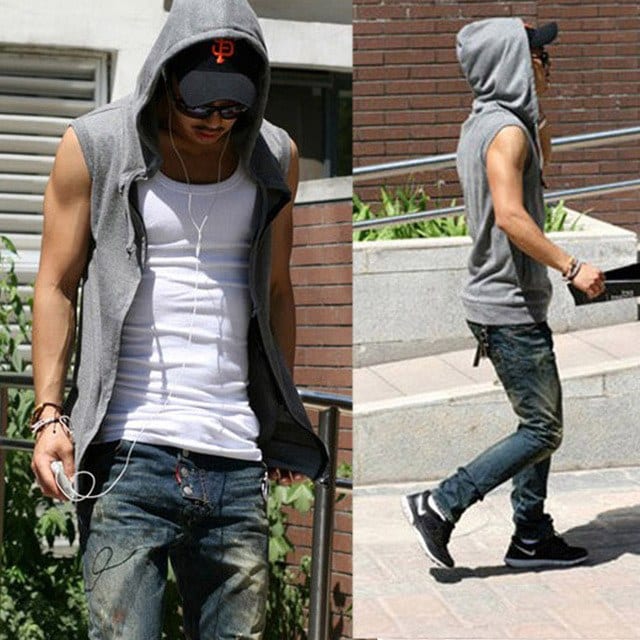 ↓ 17 – Travel Outfit
Travelling to a colder region? Don't forget to take your hoodie along. After all, trips to abroad are all about making memories and how can you make amazing memorable moments if you don't wear something that makes you look polished? With a hoodie, you can never go wrong.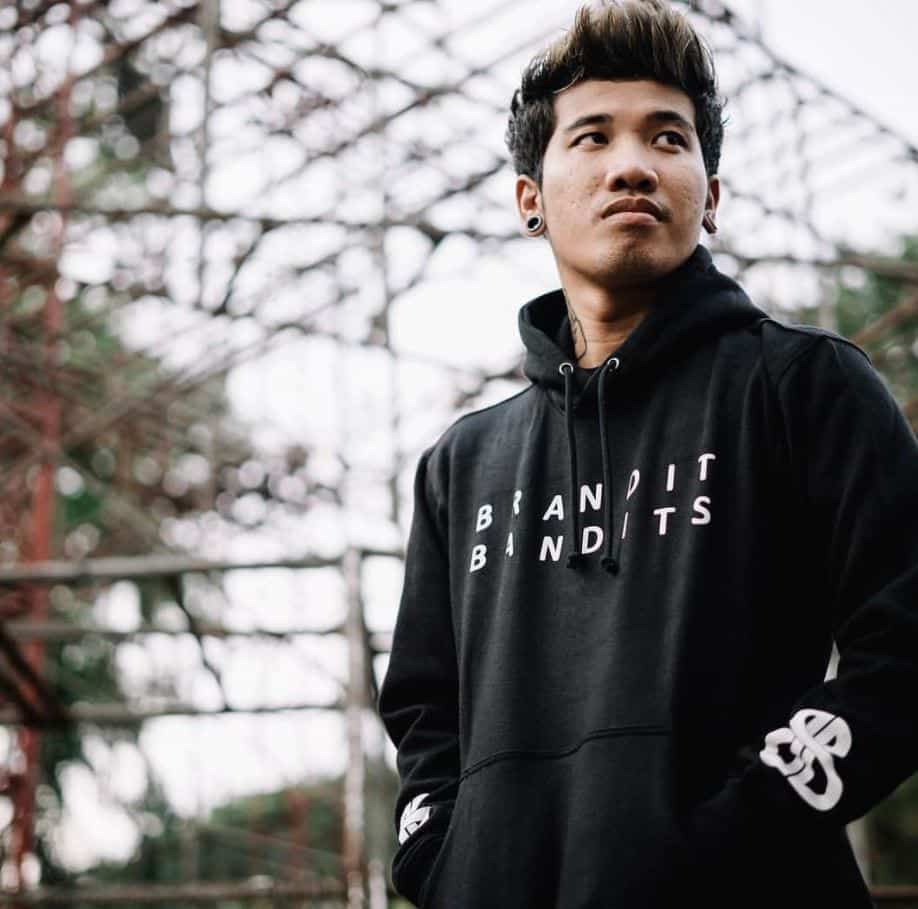 ↓ 16 – Look Good in Hoodie with Shorts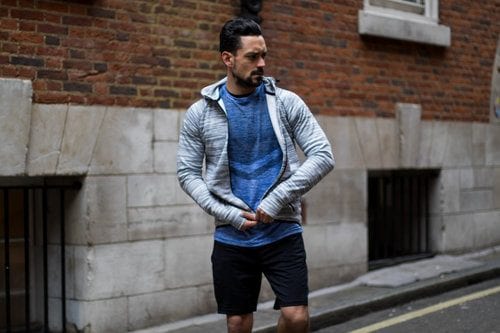 ↓ 15 – Sporty Look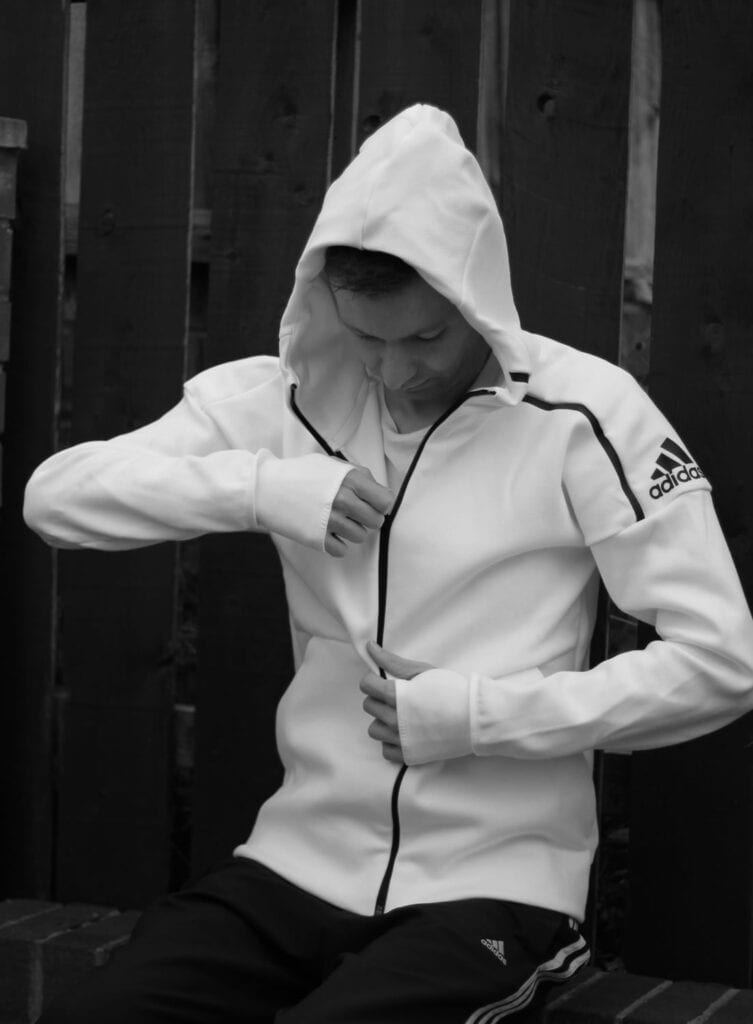 ↓ 14 – Classy Hoodie Outfit
Fashion these days has a lot to offer. Be sure to grab a good fill of it. Hoodies in knitted material look not only ultra modish but they also add to your class. For the perfect English look, don't forget to throw on a knitted wool one in winters. You are sure to make heads turn.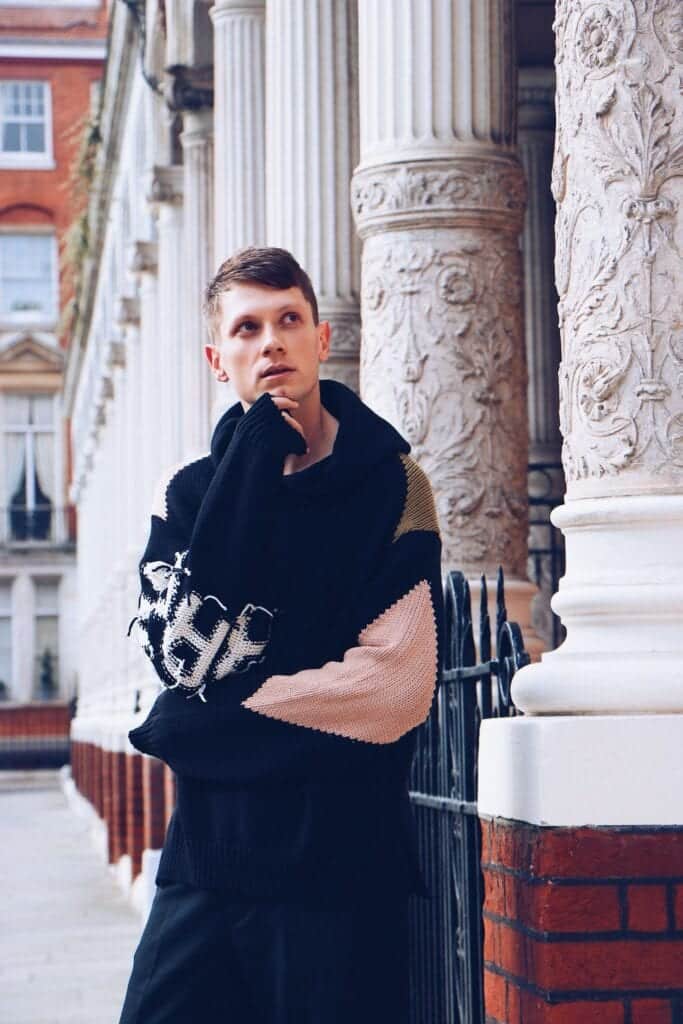 ↓ 13 – Fashionable Wear
What's more convenient and cozy then wearing a zip up hoodie? They look cool and the style is easy to pull off.
↓ 12 – Hangout Look
Hanging out with pals? Throw on a pullover hoodie if the season allows it. Not only would you stand out of the crowd but you would also feel comfy.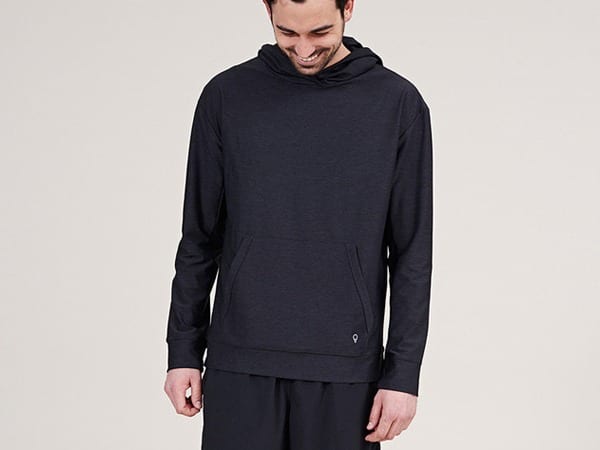 ↓ 11 – Party Look
Partying in the winter without a hoodie doesn't even seem like an option. Add variety to your winter wardrobe. Where leather jackets, suede ones and sweaters are arranged, stack in a hoodie too.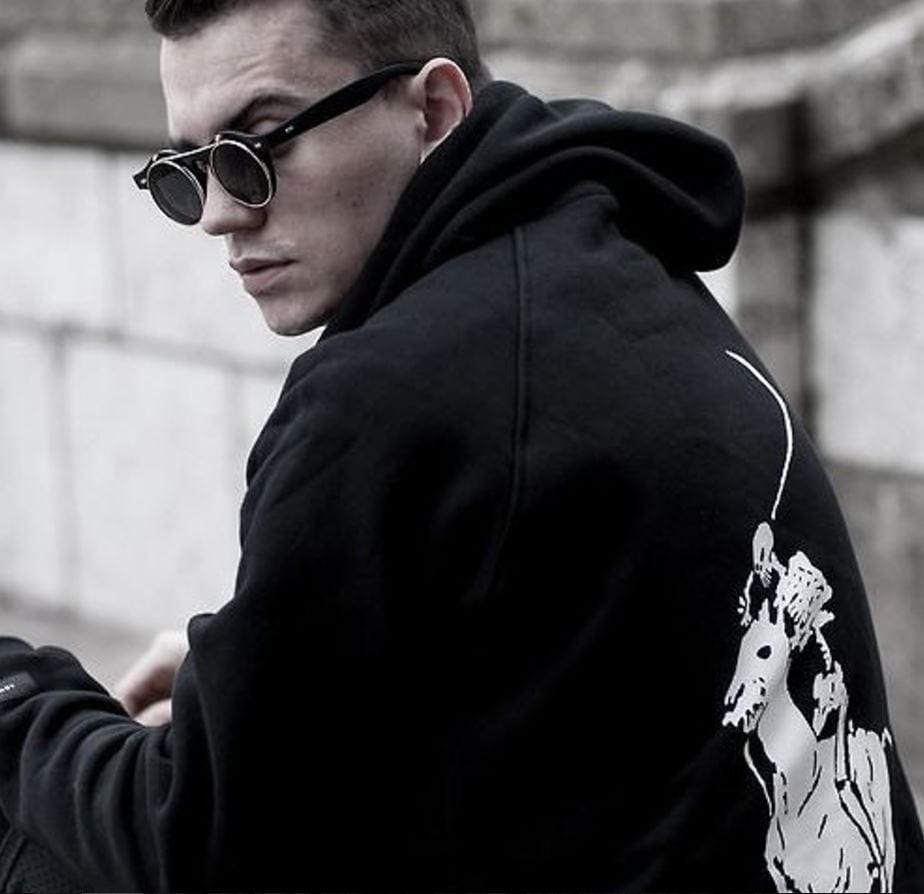 ↓ 10 – Posh Look
For the neat and elegant appearance, layer clothing with a hoodie and long coat or jacket.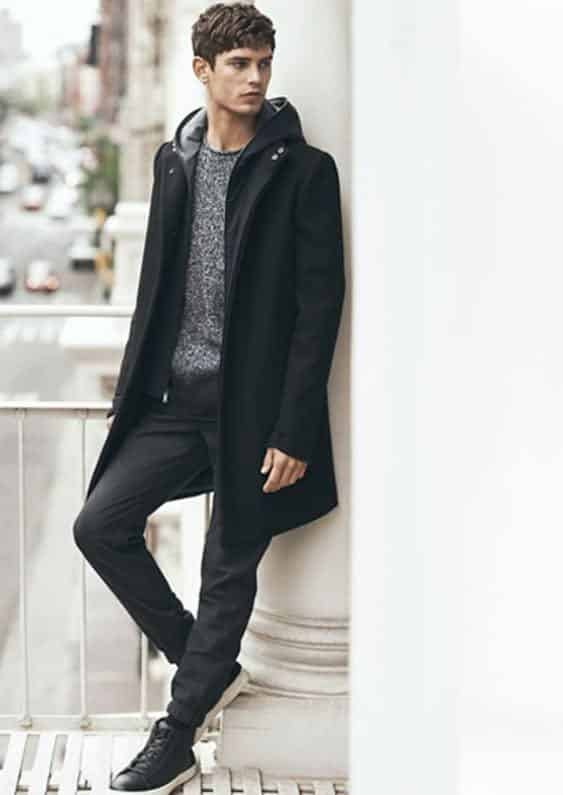 ↓ 9 – Denim Hoodie
Jeans jacket layered with a hoodie makes for a boyish look. Try the look this winter.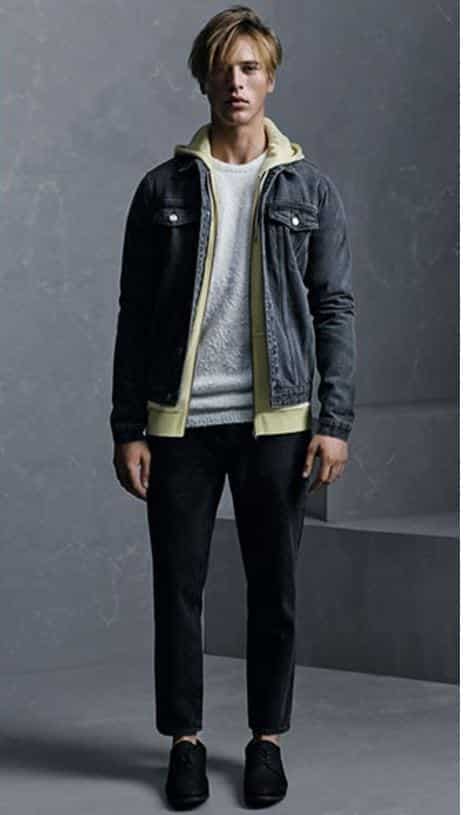 ↓ 8 – Trendy Hoodie Styles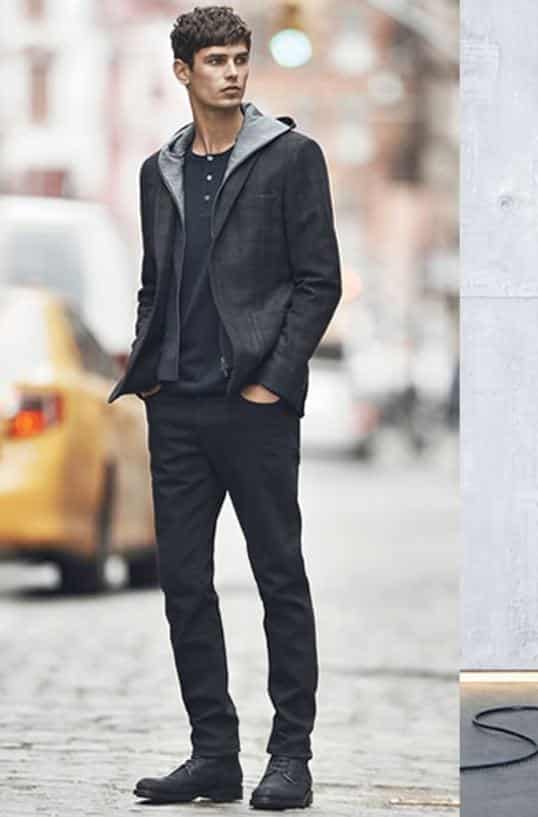 ↓ 7 – Hoodie with Snapback
If you like this look, do check out these Snapback Hairstyles for Guys.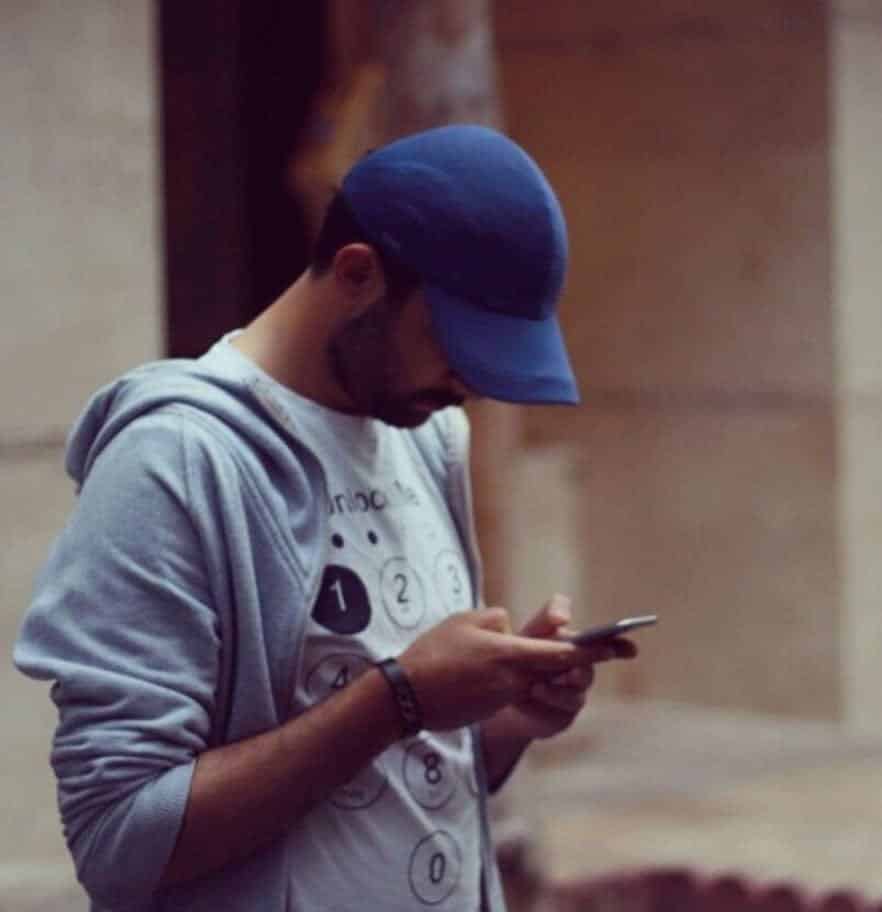 ↓ 6 – Dapper Style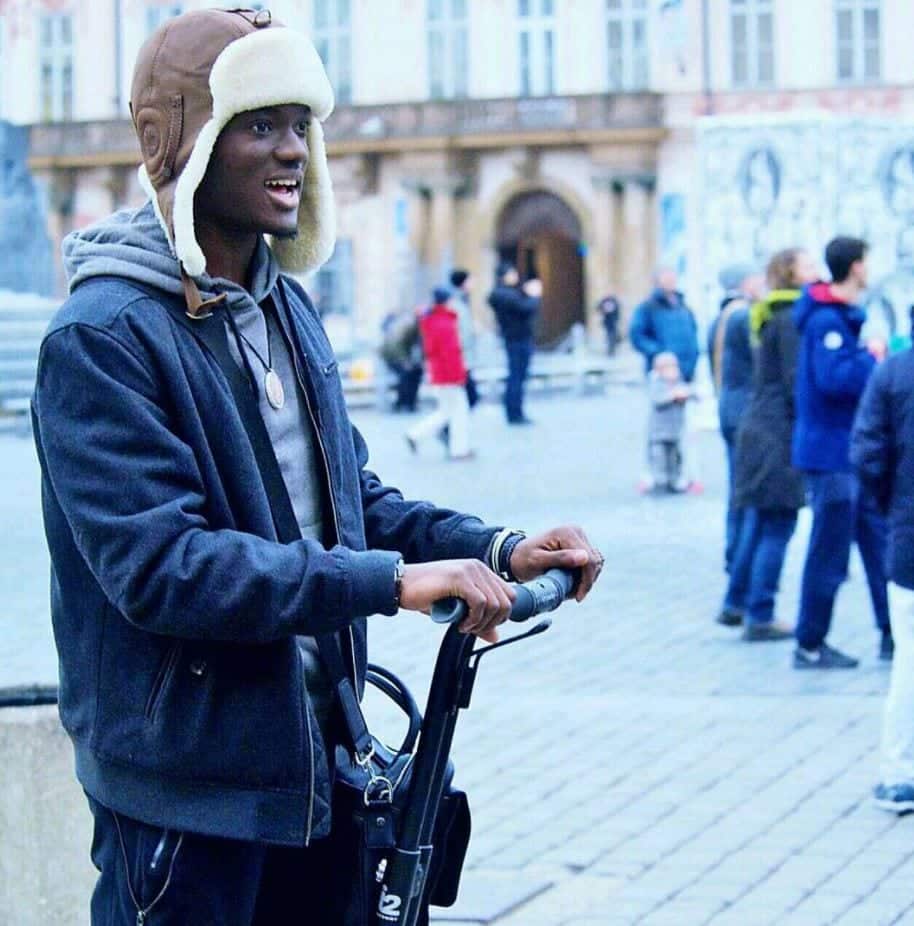 ↓ 5 – Work Outfit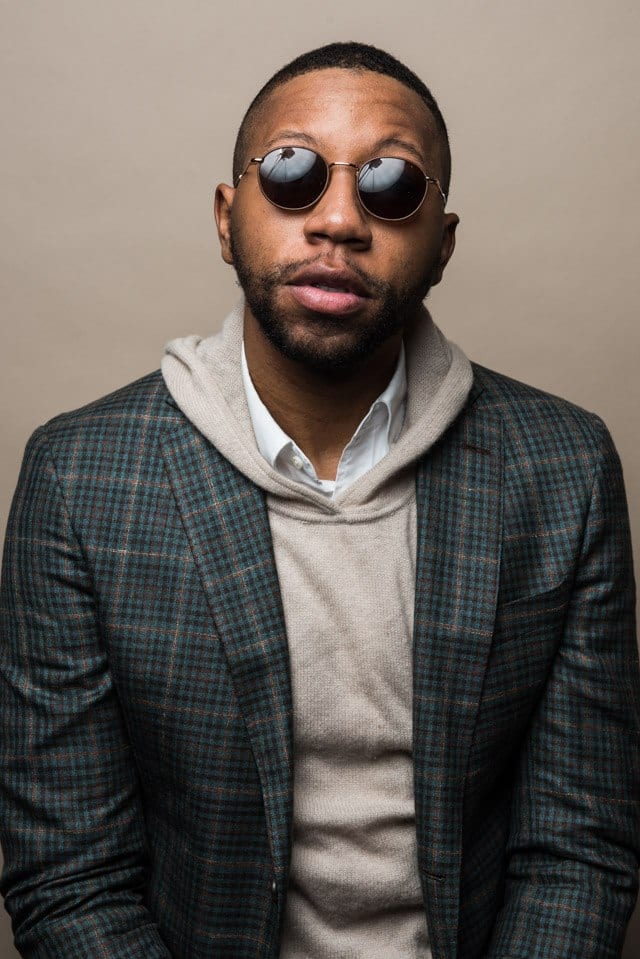 Via
↓ 4 – Date Night Look
Here are 20 Best Outfits for Men to Wear on a Date.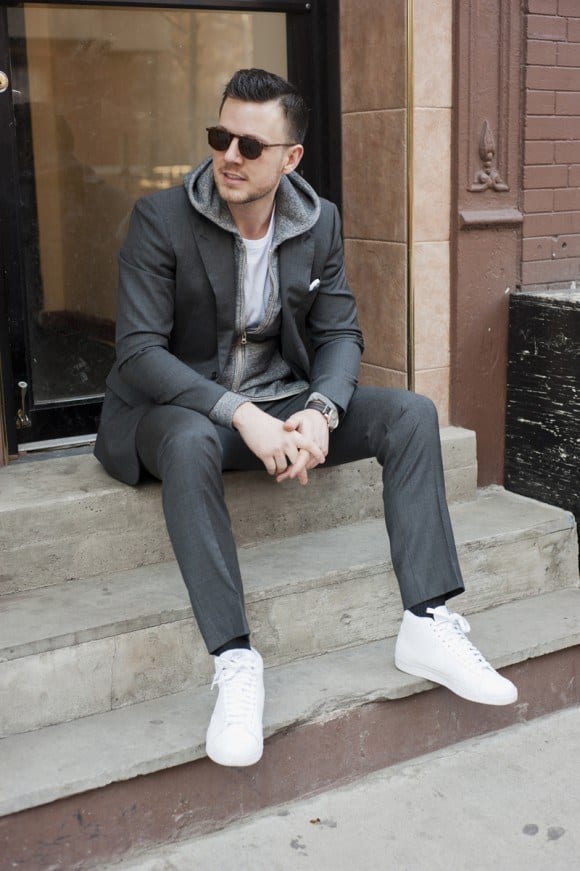 Via
↓ 3 – Suave Look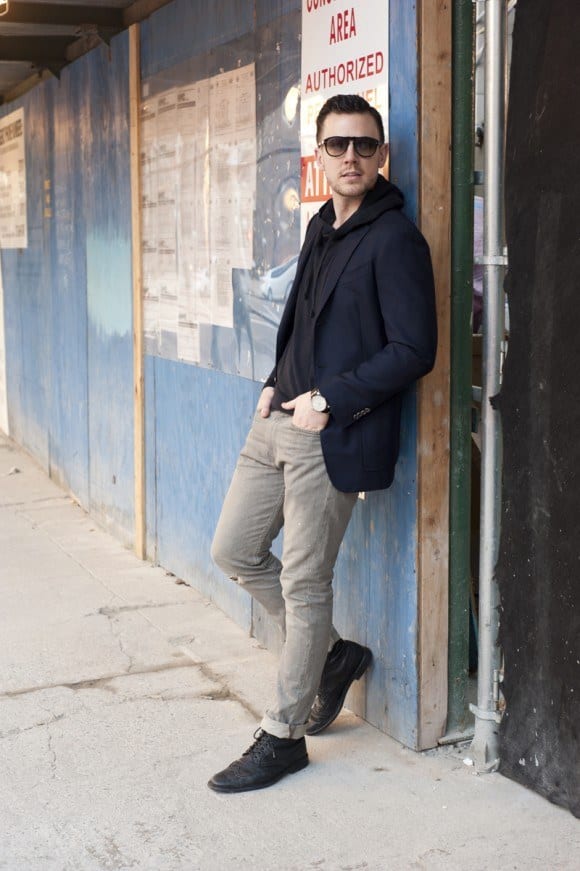 Via
↓ 2 – Funky Look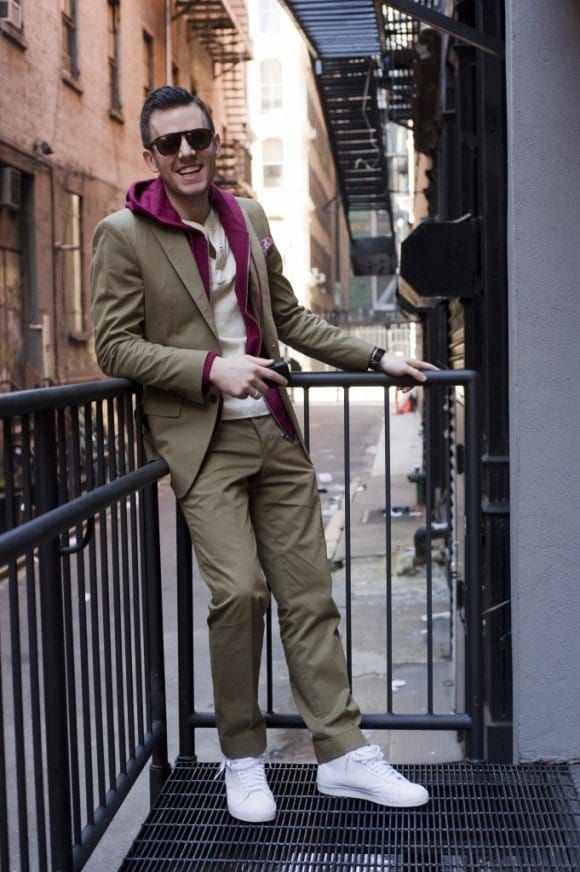 Via
↓ 1 – Technical Hoodie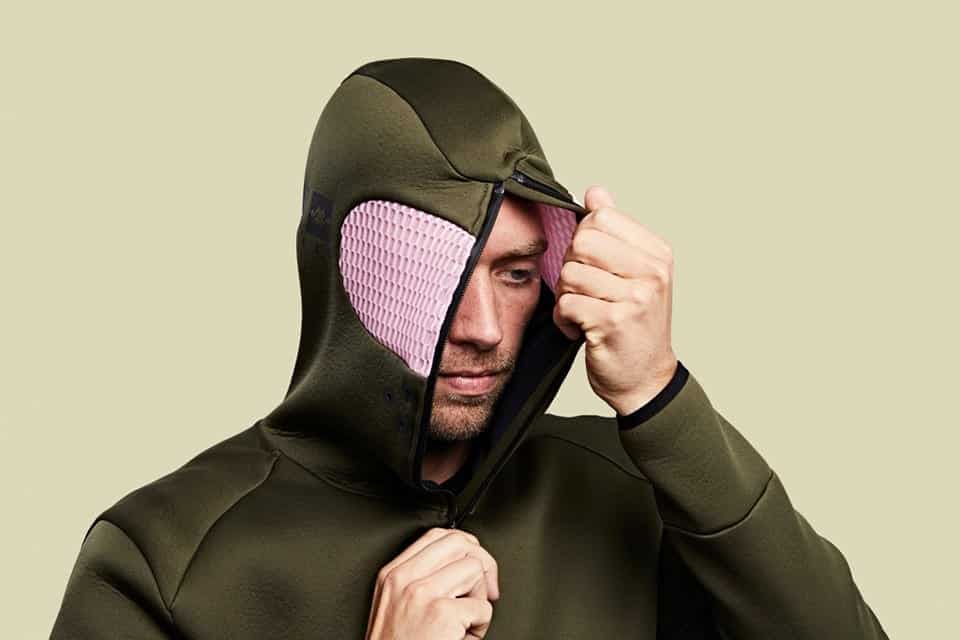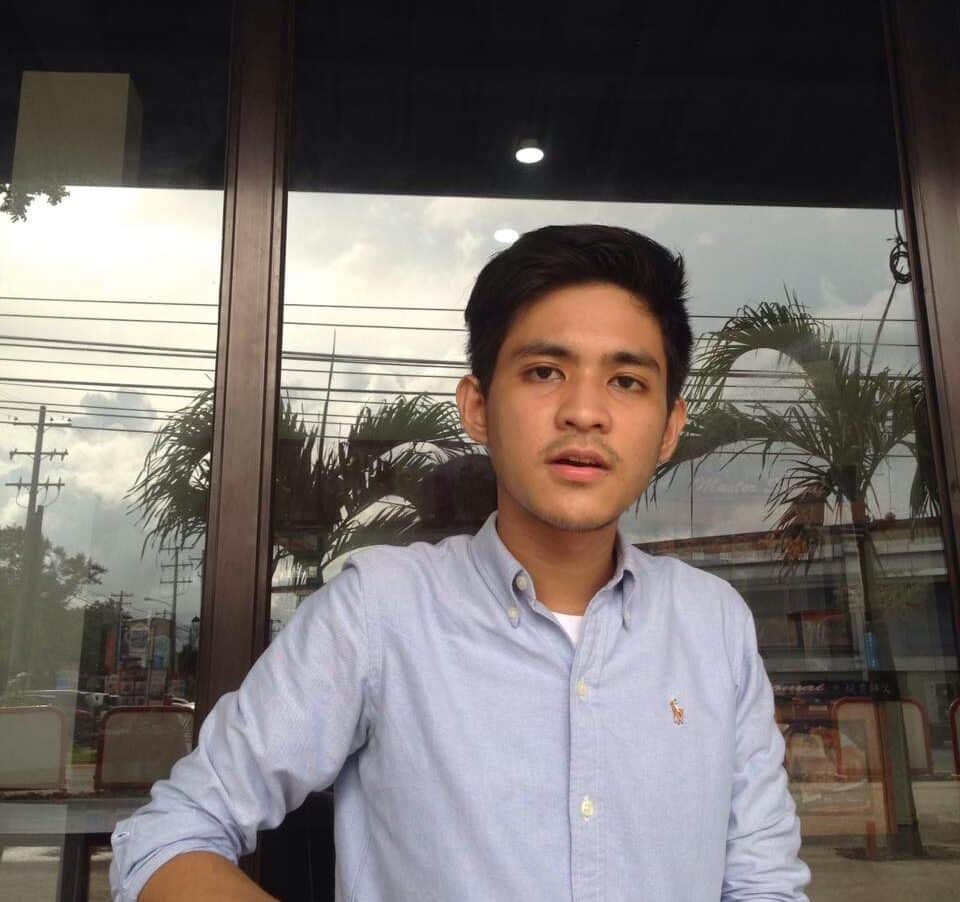 John Vincent studied Communication Arts in the Philippines.
Growing up, he's always had an eye for aesthetics. He enjoys writing a lot. Books, TV series, and movies are a big part of his life. His all-time favorites are Harry Potter, Game of Thrones, and Marvel films.
He believes that fashion is a pure form of art. You express yourself through your personal style – it's something you can't replicate.