Men Fashion Over 50 – Getting old has its ups and downs. It is definitely a roller coaster ride of emotions. Many people believe that as they get older, they do not need to take as much care of their appearances as they did before, which is an absolutely wrong approach to old age.
Do's and don't's for men over 50 concerning fashion-
Even though not much wrong can come out of following a few fashion trends here and there, there are still some things that you need to keep in mind if you are over 50.
Do invest in some fine suits because they only look better with age.
Choose comfort over style when it comes to shoes because with old age comes the great hassle of aching feet.
Do not wear sportswear 24/7 – If you want to look attractive, wear fine shirts and trousers whenever you can.
Invest in some clothing for casual wear when you are not going to the office or the golf court.
Do not over accessorize and choose only a few accessories with each outfit.
Smelling good is significant, so choose an attractive scent that goes with your personality.
Match your belt with your shoes. This is probably one of the best fashion advice ever to exist.

You can never go wrong with cuff links, suspenders, watches, and sunglasses no matter what age you are.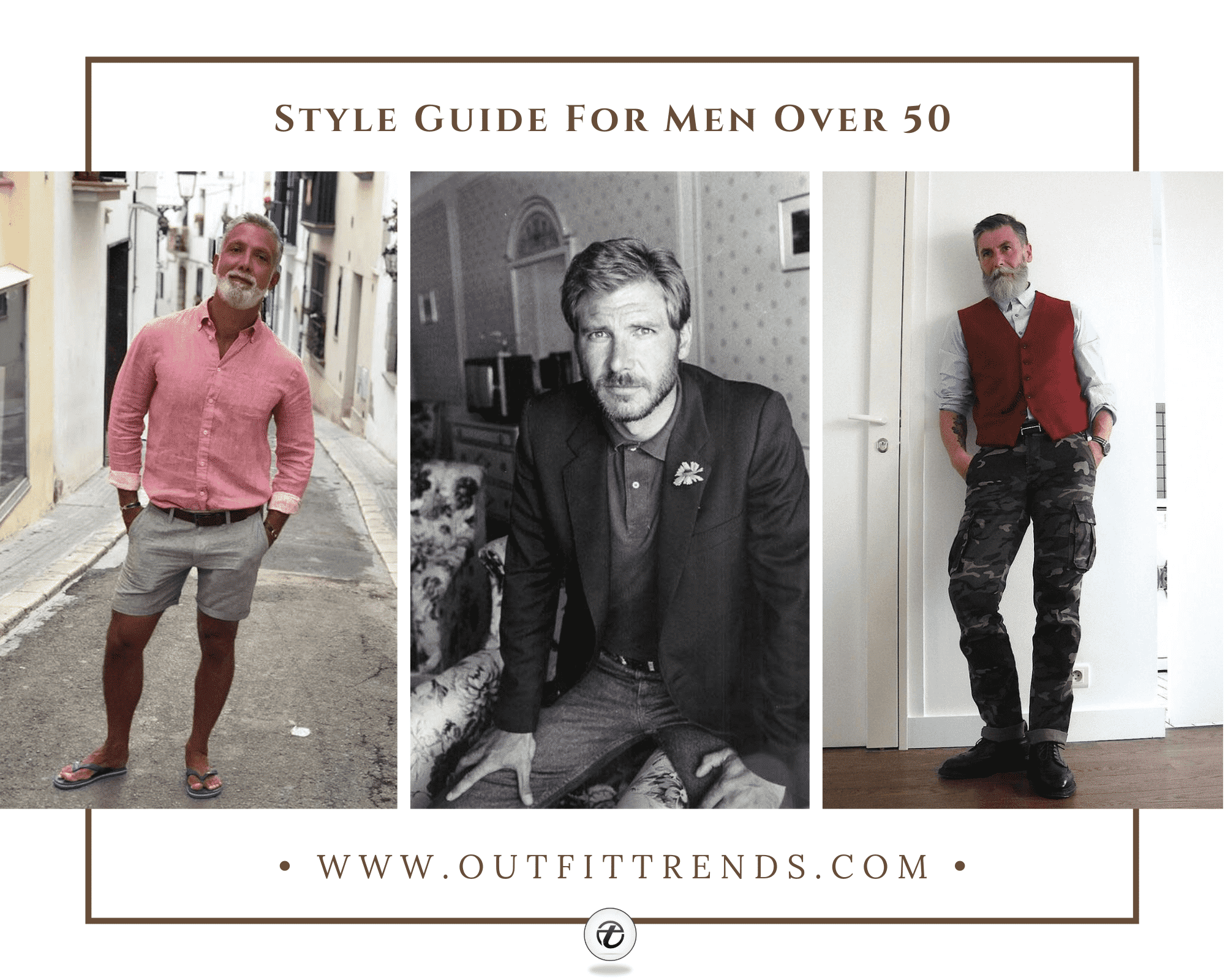 You can pull off some great outfits even when you are 50 or above. Dressing well and feeling good can keep you happy and young at heart. 
As the saying goes, Boys will always be boys, even when they turn 50 and above. They will still be young at heart and desire to wear bomber jackets, leather boots, tight T-shirts, Converse shoes, etc. So what is stopping them?
Some of the styles have been picked from top fashion blogs for adult men to keep you guys updated with the latest fashion trends. The latest celebrities' styles have been put in the collection to see what's cooking in celebrities' wardrobes. So let's check the most recent fashion guide for older men one by one.
What to Wear in Your Fifties?
If you're wondering what's the right way to dress up in your 50s, then let's start by discussing some basic rules.
The first rule is to go for well-fitted clothes. Your outfits should neither be too tight nor too baggy; at this age, a well-tailored and well-fitted outfit can make a huge impact. Avoid extra loud and bright colors and instead, go for more subtle colors that are pleasing to look at.
Moreover, avoid outfits and clothing items designed for youngsters such as bright trainers because they won't bring out your mature personality.
When shopping, go for brands with a particular focus or lines for older men as they produce the best quality and most stylish outfits; some examples include Burberry, Ralph Lauren, and Fred Perry. Certain brands are designing only for young men, so you should stay clear of them; these include Urban Outfitters, Rue21, and American Eagle.
↓ 24 – Coat Designs
If you are over 50, coats can be your best friend. They can bring out the best in you and make you feel classy and sophisticated. Don't just opt for plain coats and blazers as they are not the only option. Go for striped, plaid, and checkered blazers in shades like brown and grey. They will add colors to your overall outfit and make you look fresh and charismatic.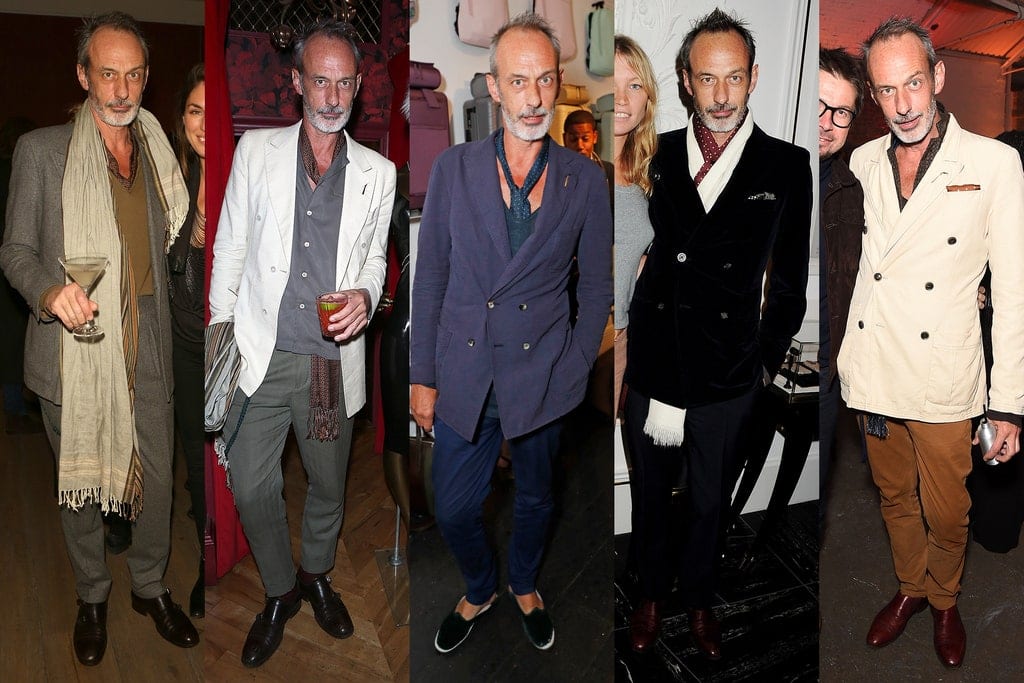 ↓ 23 – Smart Casual Waistcoat Look
Waistcoats are also a great addition to your wardrobe if you are over 50. Wear plain button-down collared shirts with suit pants or cargo pants, oxford shoes, and a classy waistcoat. Grey and black waistcoats look great with all shirts.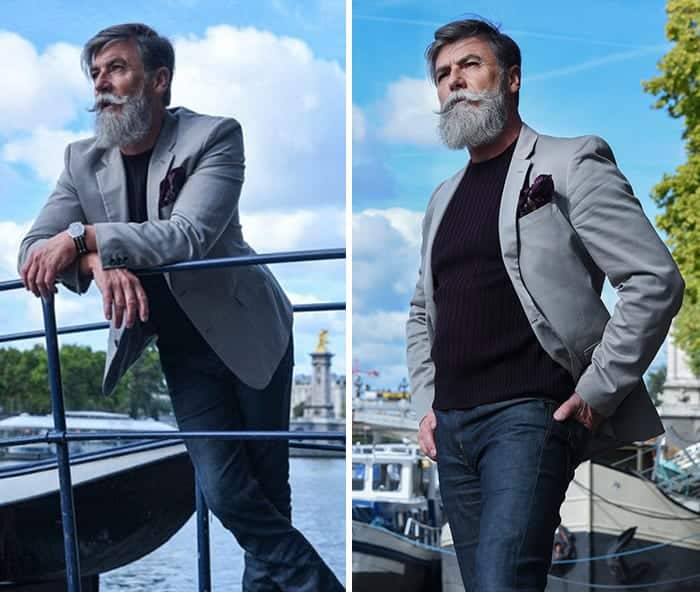 ↓ 22 – Loungewear
Loungewear is ideal for staying comfortable and warm. You must own a few loungewear in earthy tones. Make sure they are neither too tight nor too loose as they will make you look dull. No doubt, these cozy clothes are the most comfortable piece of clothing you own but don't stay in them 24/7; you'll feel lazy. Change your outfit whenever you go out to feel fresh and energetic.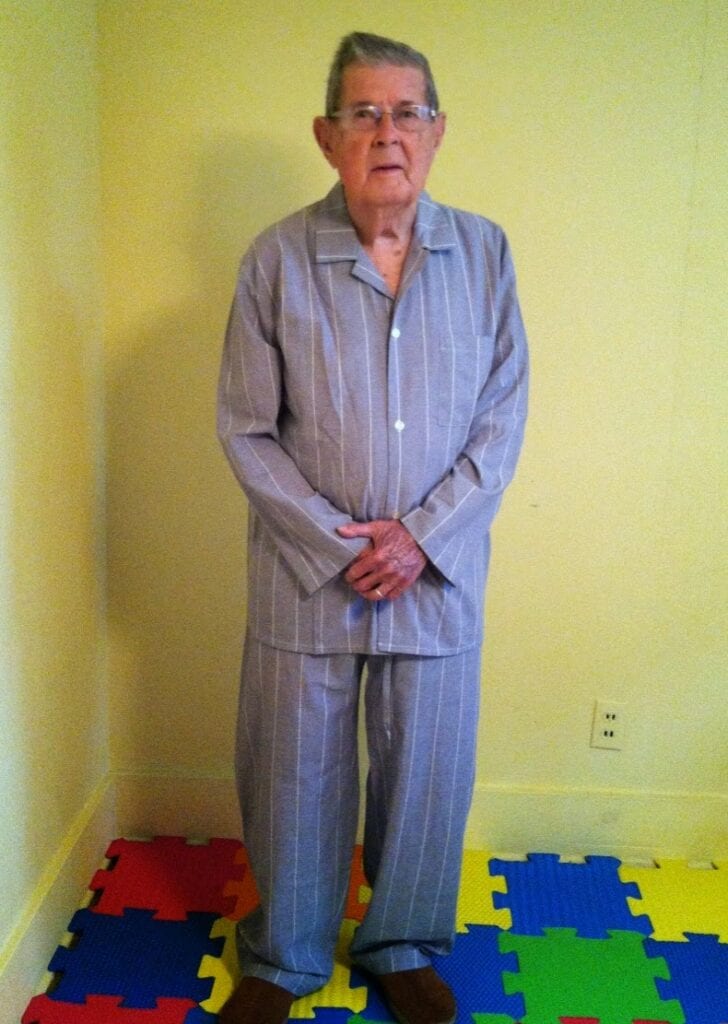 ↓ 21 – Summer Outfit for Men Over 50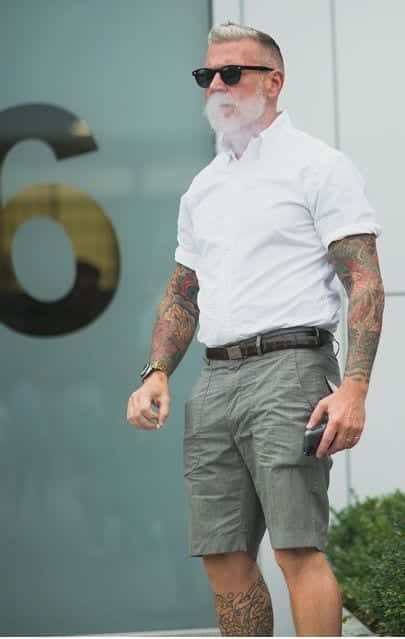 ↓ 20 – Best Shirts for 50-Year-Old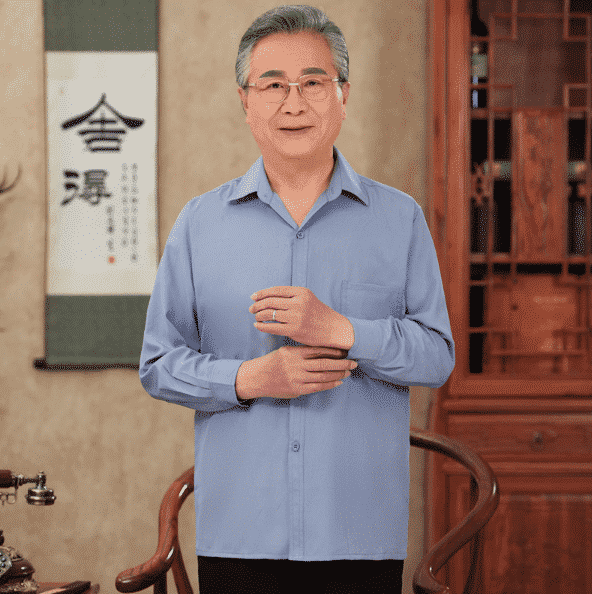 ↓ 19 – Casual Outfit
Casual outfits are the way to go for people over fifty. They not only provide you with ultimate comfort but can also make you look super cool. For a much casual and laid back look, wear a fitted black leather jacket over a simple or printed tee. You may also pair it with a gray Basketball t-shirt and fitted black jeans. For more inspiration, check out this collection of the latest Blazer Styles.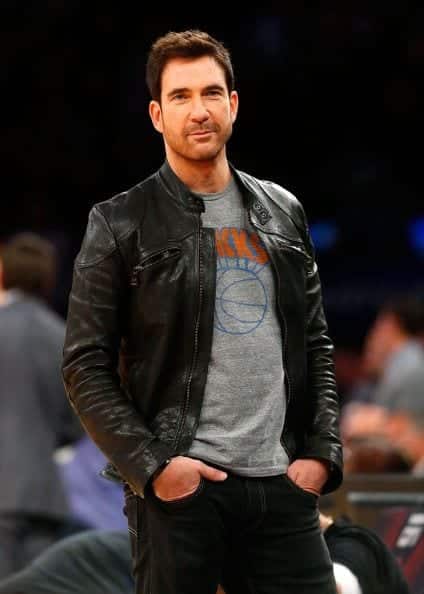 ↓ 18 – Harrison Ford Style
Harrison Ford, aka Indiana Jones, was all about classy style and fashion. He is a great fashion inspiration for people in their fifties who want to look and feel good. Wear a black blazer and keep it classy with a dress shirt. You can not possibly go wrong with this amazing outfit!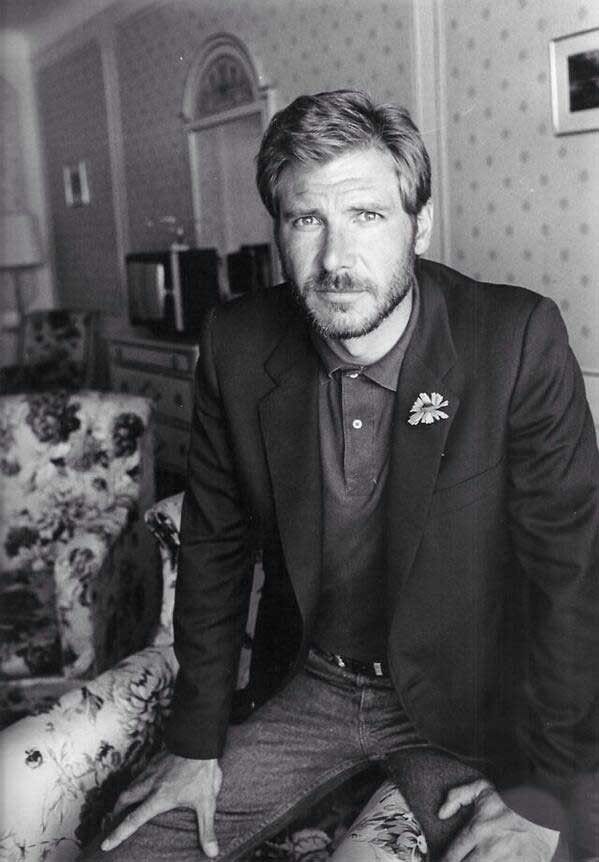 ↓ 17 – 50 Shades of Grey
Salt and pepper hair have always been a hit in the fashion industry. If you have gray hair, then wearing an all-grey outfit will look fabulous. Stick to tweed with a blazer and sweater. This seems excellent as professional attire and it is also a great outfit for formal parties and wedding events.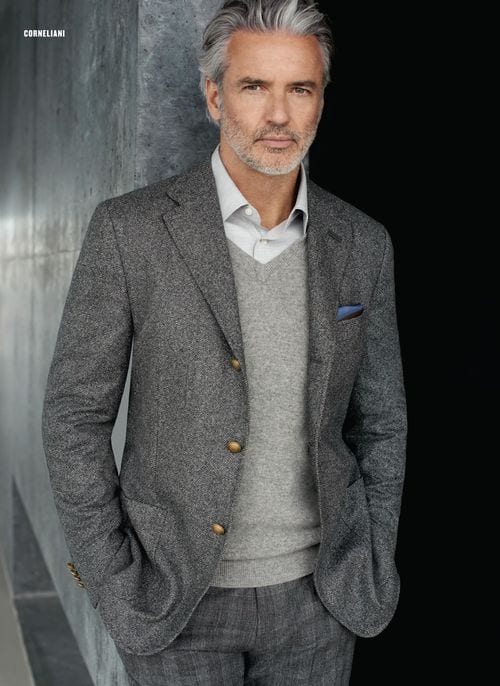 ↓ 16 – Quirky Robin Williams Style
The late Robin Williams was all about fashionable fun style. Stick to black and white and go jazzy! Just like wearing a black pant coat suit looks good, wearing a white plain coat suit also looks excellent. Wear a plain black shirt with a white well-tailored coat and pants. For shoes, you can wear brown oxford shoes.
↓ 15 – Bohemian Rocker Style
For grandfathers who like to remain in fashion, wear JC Penny's t-shirt with loose trousers and a beaded necklace for bohemian male chic. Accessories like a threaded chain would look great with this kind of outfit. This will give you a much cooler and vintage look.

↓ 14 – Bald Men Fashion
For Bald men above 50, try something that goes well with your look. Usually, a shaved head looks great with turtlenecks and mock-necks. You can also wear a toned camel blazer or a leather jacket with cropped navy blue pants from Marks and Spencer.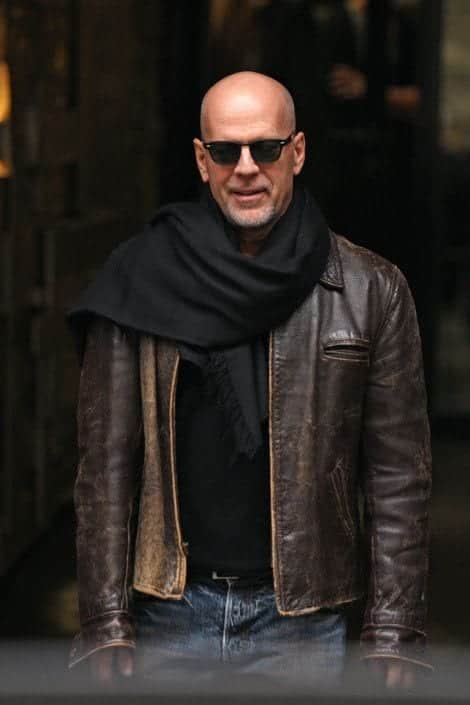 ↓ 13 – Grandfather Fashion
If you are feeling mysterious, you can wear a polka dot scarf with a brown suede hat. This kind of suede is perfect for every occasion. No matter if you will attend a birthday party for your grandchild or attend his wedding, this hat will never disappoint you. On a side note, scarves go really well with these hats.

↓ 12 – Have A Classy French Beard
If you are attending an office meeting or parent-teacher conference, then play it safe. Choose classic colors such as a teal shirt with a light brown jacket. Perfect male daytime look! Check out these Facial Hairstyles to complete your look.

↓ 11 – Winter Outfit for Men Over 50
Winter fashion requires a little extra thinking because while looking great, you also have to protect yourself from the cruel winter winds. In this case, a warm woolen blazer works great with fuzzy scarves and denim pants.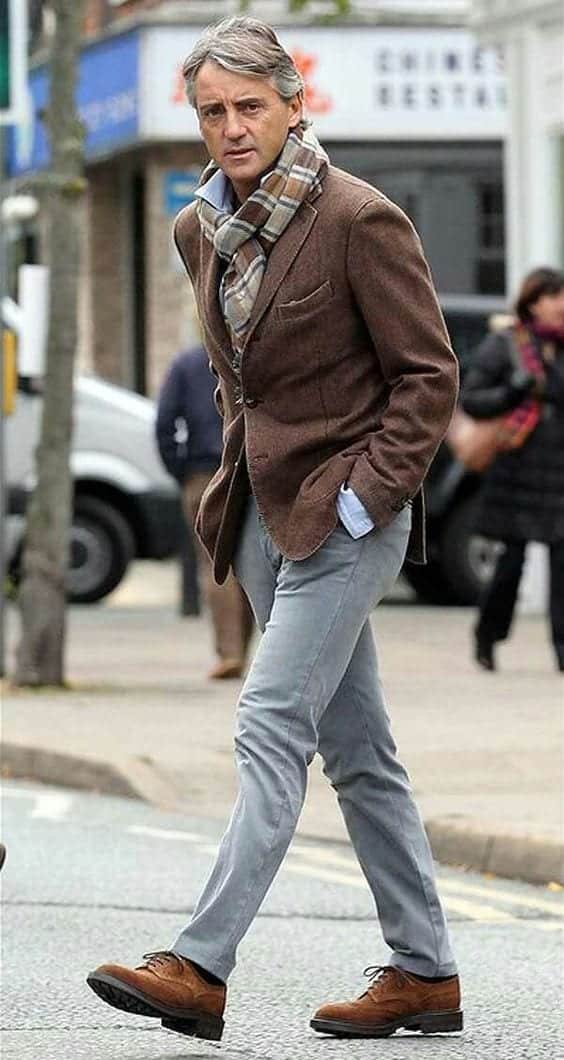 ↓ 10 – Tutorial on Style Advice for Men Over 50
↓ 9 – Liam Neeson's All Black Look
For a nighttime event where you want to look sexy and charming, go all-black. This is the great slimming fashion for fat men and looks great on all skin-tones. Wearing all black will make you five years younger than your actual age.
You can wear a fitted or loose plain black shirt with black or blue jeans. And then finish the whole look with a plain black coat to make your outfit all black. Also, who doesn't want to take inspiration from the King himself?

↓ 8 – Perfect Casual Hairstyle for Men over 50
If you think your hairstyle doesn't contribute to how you look as a whole, you are very wrong. You cannot expect to have unbrushed messy hair and still look good. Make sure to pay attention to your hairstyles as well.
Cool dads can grab a pin-striped suit jacket with an open-collar white shirt. Pair it with blow-dried hair and sunglasses for a superstar style!

↓ 7 – Over 50 Celebrity Style
For this perfect outfit idea inspired by older celebrities, all you need is a leather jacket. The leather jacket is the star in this outfit, but you must know how to pair it up properly. For this outfit idea, wear a cool and funky t-shirt with a black leather jacket on top.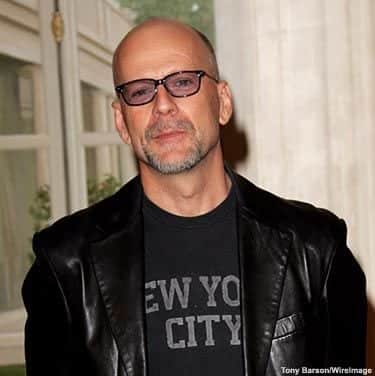 ↓ 6 – Casual Winter Wear
A blazer with woolen scarves and denim jeans is a perfect outfit for winter. You can also wear any casual sneakers with this outfit for a street style look.

↓ 5 – Older Men Swag With Beard
Coats with plaid patterns are a fantastic option for men over 50. If you want to jazz up your dressing game, then do give the plaid jacket a try. For this outfit idea, wear a soft gray colored shirt with a plaid pattern shirt in gray color. For a scarf, you can wear it in color matching your shirt or coat. A beard also looks ideal with this kind of a look.

↓ 4 – Red Carpet Inspired Look
You don't have to keep the formal suit's combo limited just to black and white; you can wear a formal three or two-piece suit in a lot of different colors despite your age. For example, you can wear formal pants and a coat in dark blue color with a bone white pleated shirt and pair them with a bright yellow silk tie. If Morgan Freeman can play with colors and be creative with his outfits, so can you.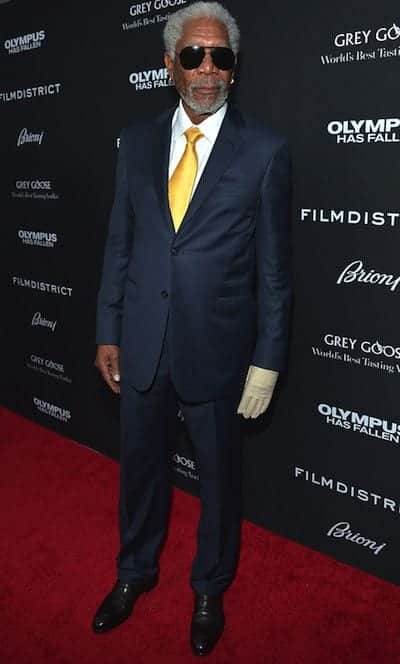 ↓ 3 – Hollywood Celebrity over 50 Style
If you want to wear a coat but keep it casual at the same time, instead of wearing a natural coat texture, go for one made in a rough material. This kind of coat will add a perfect blend of elegance and causality to your outfit. Pair this coat up with a regular pleated shirt tucked inside your jeans. For a scarf, go for the contrasting but bright colors—turquoise, red, orange, etc.

↓ 2 – Formal Dress
There are so many different options for formal dresses that are available for men over 50. For example, you can wear a well-tailored three-piece suit in a combo of black and white. You can wear a white formal pleated shirt and go for black pants, a coat, and a waistcoat. For extra jazz, you can wear a bow tie in black or red. Here's the complete Men's Business Casual Attire Guide.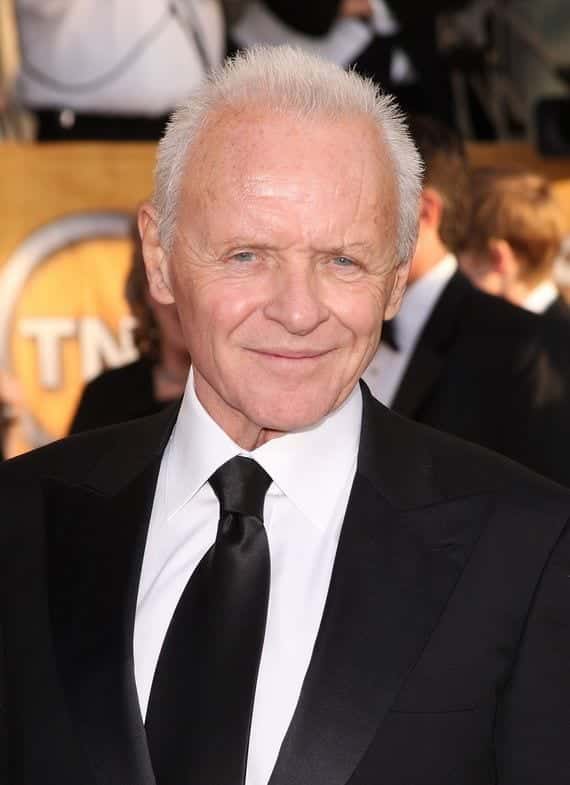 ↓ 1 – 50 Plus Street Style
For those older than 50 and who want to dress up according to the street style, this next outfit idea is perfect for you. For this, go for blue jeans and wear a different dull-colored button shirt on top. You can see a black waist-length coat to give yourself an entirely casual look. For accessories, you can wear any scarf in a contrasting color and a flat hat to complete the look—the best hat for a 50-year-old man.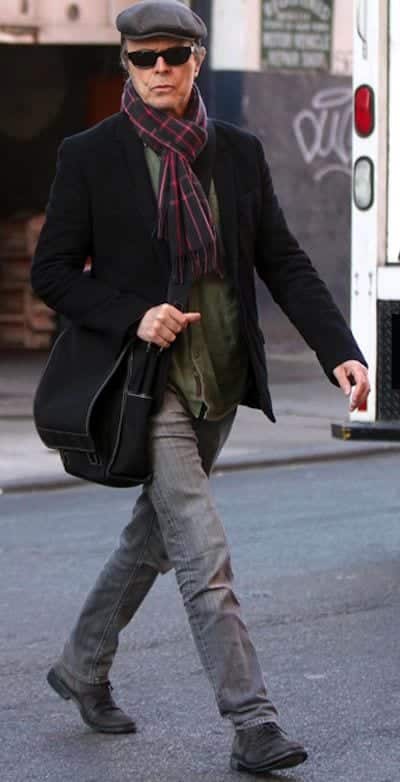 Some questions that older men tend to ask while they transform their wardrobes and embark on a new fashion journey-
Q.

Are watches out of fashion now?

A. Absolutely not! Wearing a watch gives you a sense of dignity and sophistication. No other accessory can make your outfit look as classy as a watch can. Watches can never go out of fashion. In fact, now there are thousands of different designs of materials and colors to choose from.
Q.
Will a fedora work fine with my casual outfits?
A. Fedoras are a tricky piece of clothing and can look extremely classy when worn right. They do not usually go well with casual clothing. For donning a fedora the right way, first, you need to get your outfit on point. They usually look the best with formal outfits.
Q.
Are belts bad for my health?
A. Belts are an optional piece of accessory, and they should only be worn if your bottoms are too loose. However, wearing a belt too tight can upset your digestive system and give you abdominal pains. So it is suggested to always be super vigilant before buying a belt and making sure it fits just fine.
Q.
Should I wear skinny jeans in my 50's?
A. There is nothing bad about wearing skinny jeans; it's not about the age but more of your body shape. If you feel like you can pull off skinny jeans in your twenties, then go ahead. But many stylists recommended wearing suit pants or trousers in the '50s as they look more classy and sophisticated.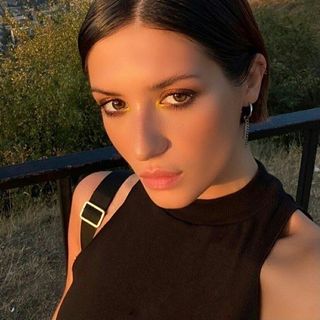 Avid reader and Fashionista. London Based freelance lifestyle editor