Brown Boots Outfit for Men: Styling outfits has become a necessary way of wearing clothes for men also. Social networking sites have increased men's fashion awareness among the masses. Boots are the highlight of the whole attire when it comes to men's wear.

Be it combat boots, Chelsea boots, bramble Chelsea or cowboy boots or any other type. Black boots are worn with almost everything but if you want to make a style statement put on your best brown boots. They make you look fashion forward and updated on the latest trends. Always match your boots with belts. Finding the right combination with your outfit and boots is a bit difficult but ultimately it pays off and always stick to your gut feeling. We have collected a few ideas from which you can choose your favorite brown boot outfit looks.
How to Dress Up with Brown Boots for Men
Also check out Fall Outfits for Men – 17 Casual Fashion Ideas This Fall
#30. Winter Layers with Brown Boots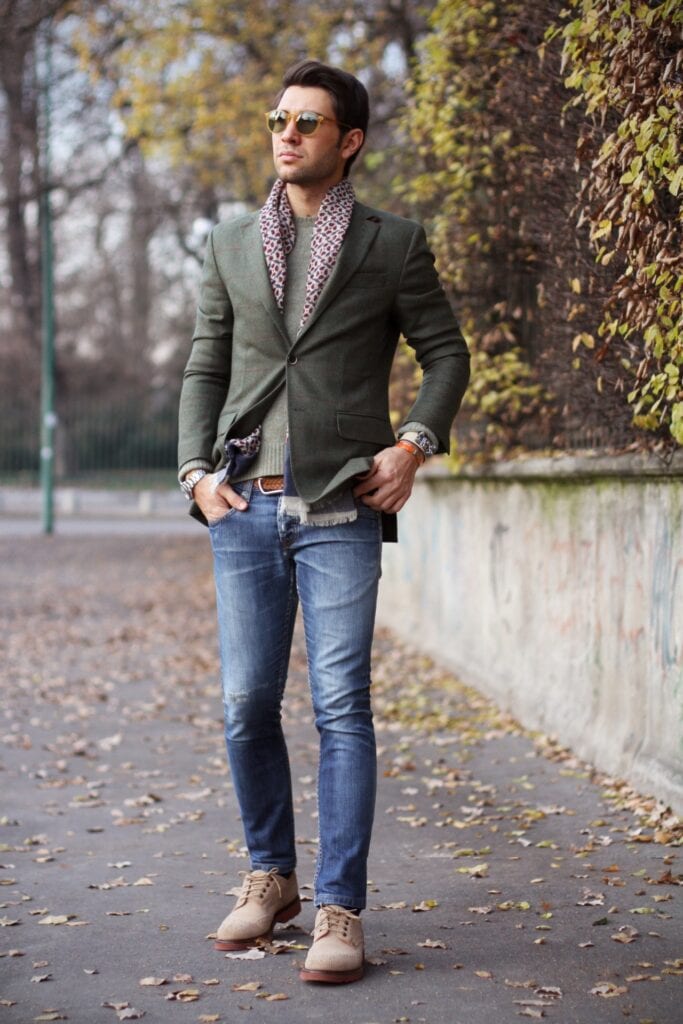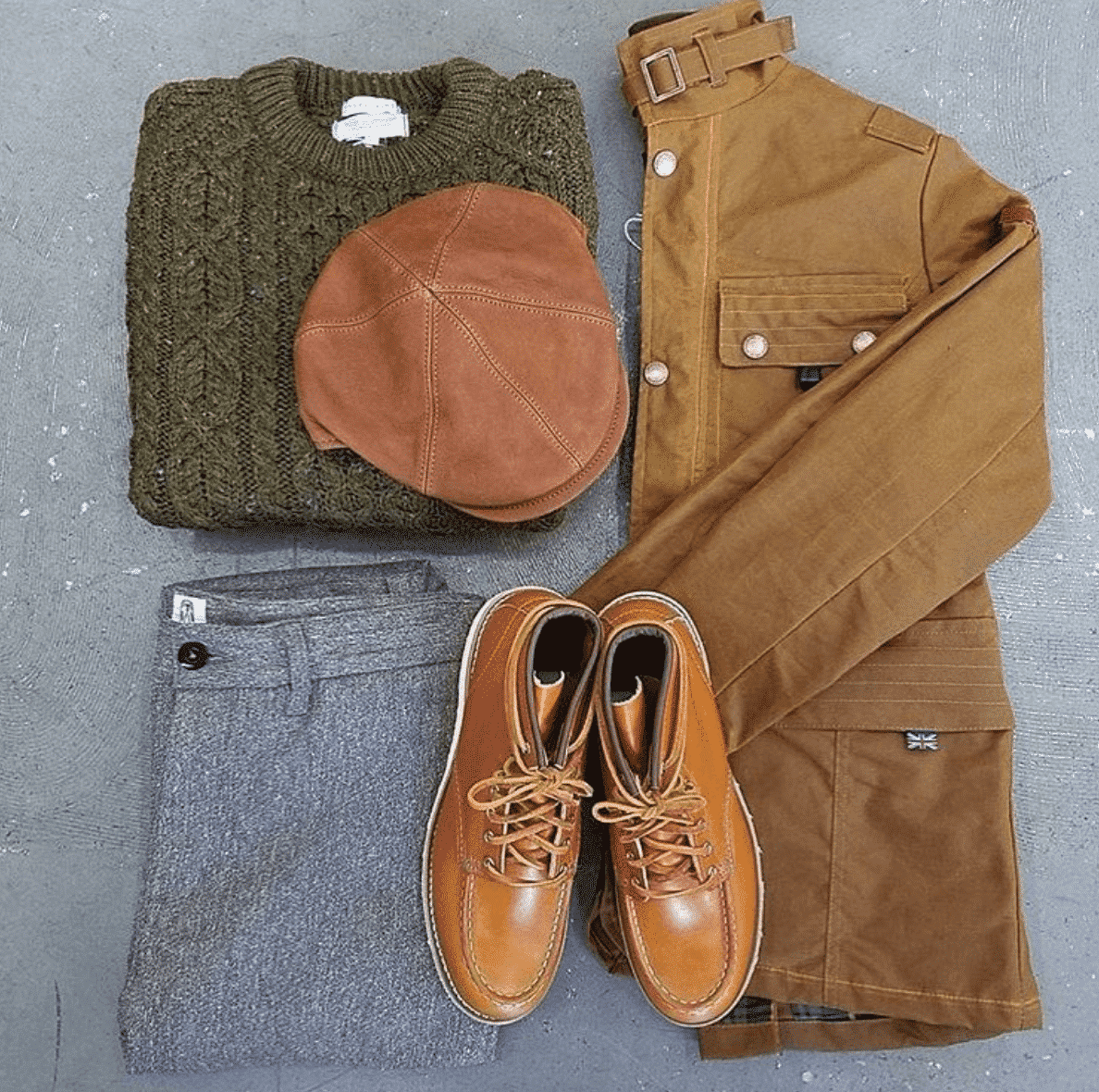 Source
#29. Casual Sunday Look
When you want to look stylish yet want to wear something comfortable always go for the classic colour palette. The black and white ensemble with a t-shirt and jeans and team it up with brown cow boy boots.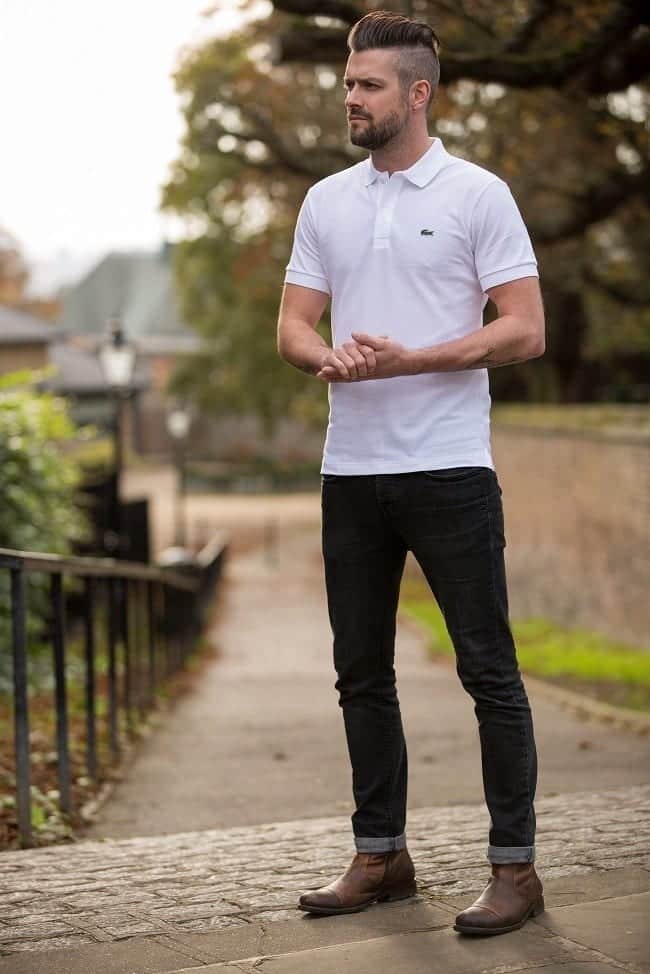 #28. Inspiration From David Beckham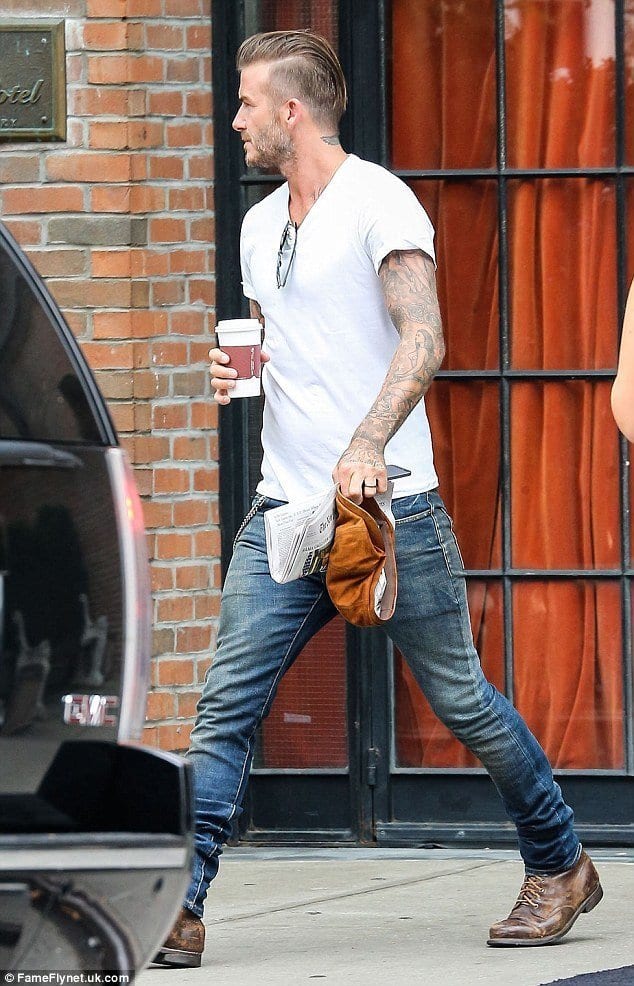 #27. Going to a Causal Lunch Invite Attire
Lunch dates which also call for casual dressing can be a bit tricky. Wear a light colored shirt with grey slim fit pants and boots without socks which is giving a vibe of casual dressy.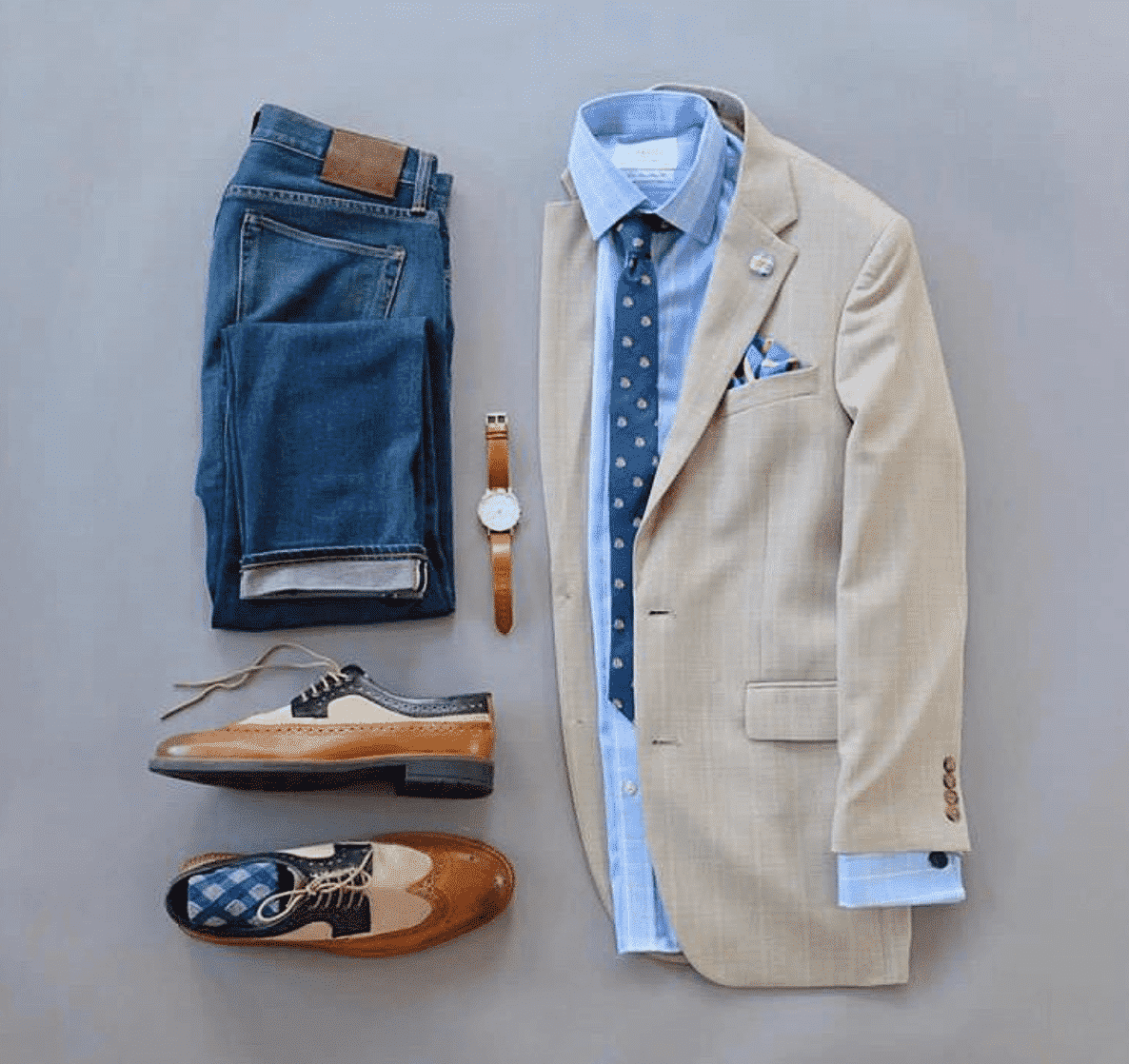 #26. Church Outfit for Men
Go for uncommon colors when selecting your spring combinations. Beige pants are always a good choice in warm weathers and team it up with this cool green collared shirt.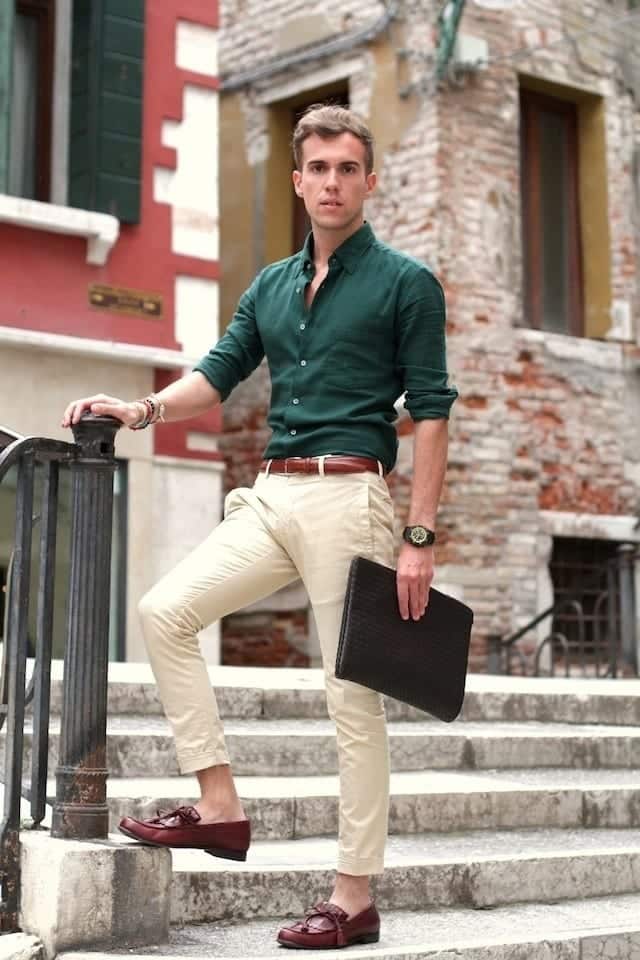 Source
#25.  Cool Summer Attire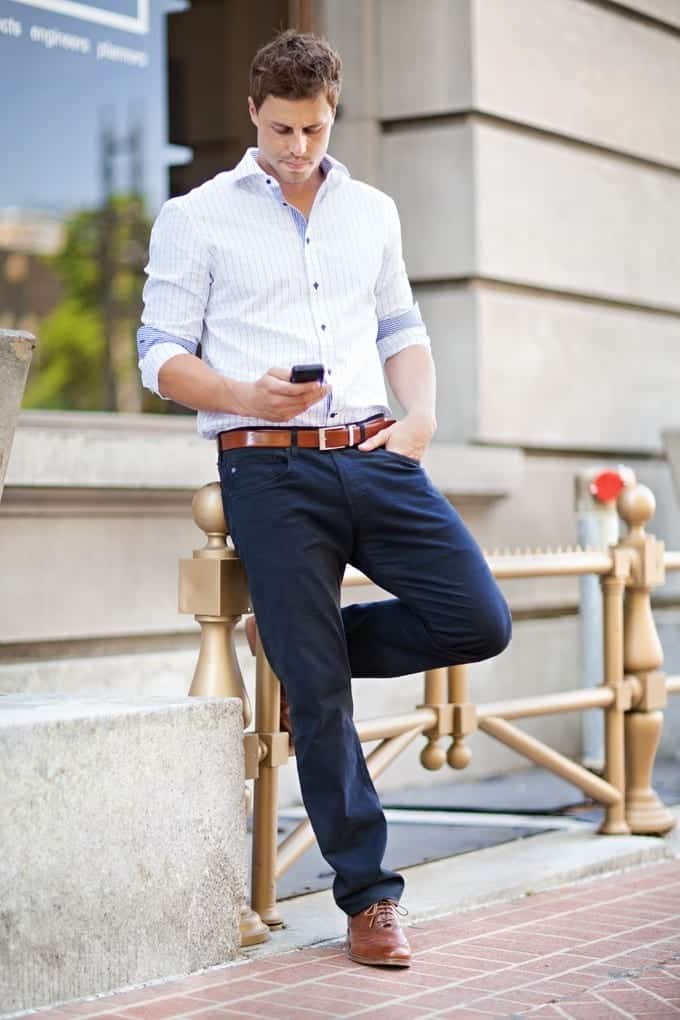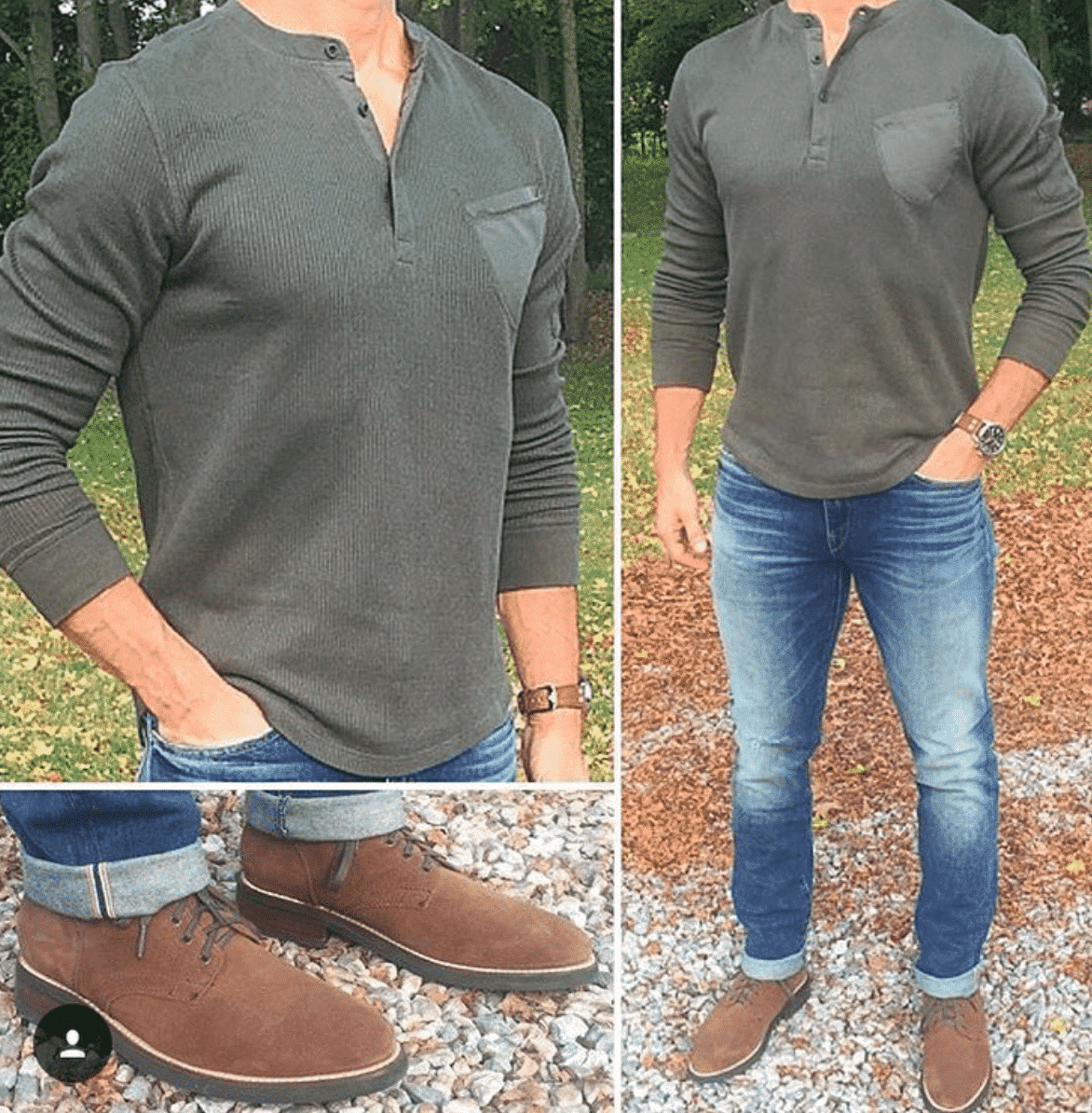 #24. Trench Coat in Winters
Source
Do have a look at [highlight]17 Smart Outfits for Men Over 50- Fashion Ideas and Trends[/highlight]
#23. Standing Out among The Crowd
Want to take a little risk? Wear this Orange blazer with mustard pants and a blue shirt. brown boots look awesome with this combo.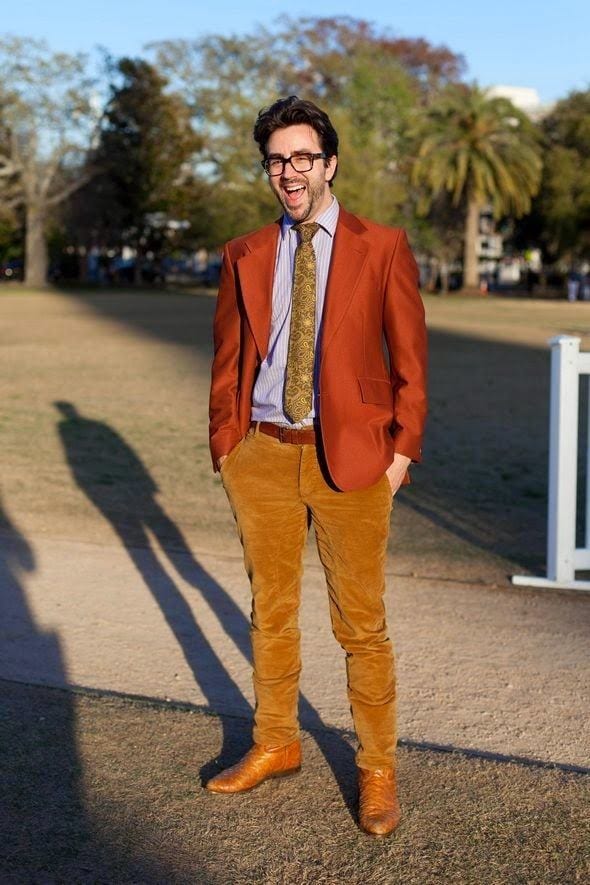 Source
#22. Rocking the Street Look for Autumn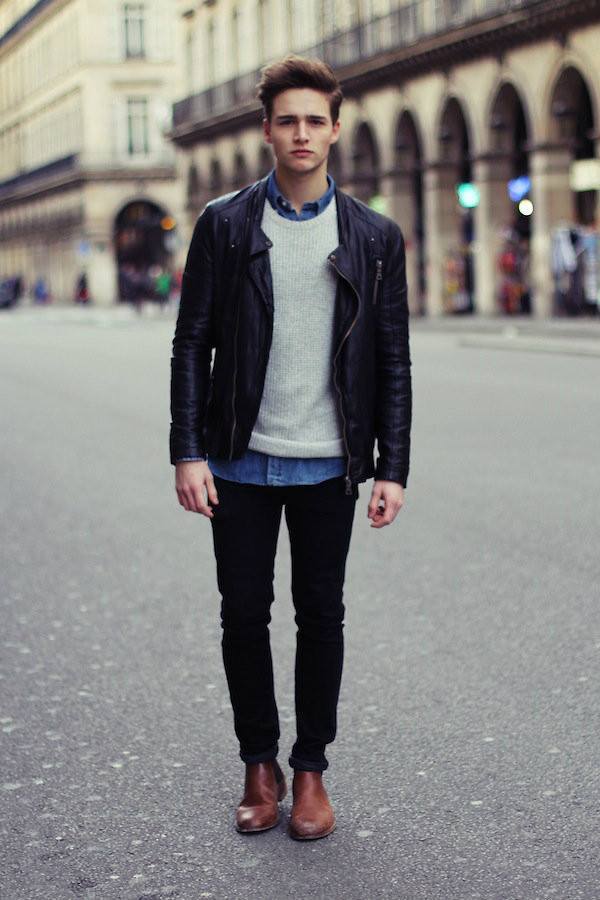 Source
#21. All out Denim for Shopping in Winters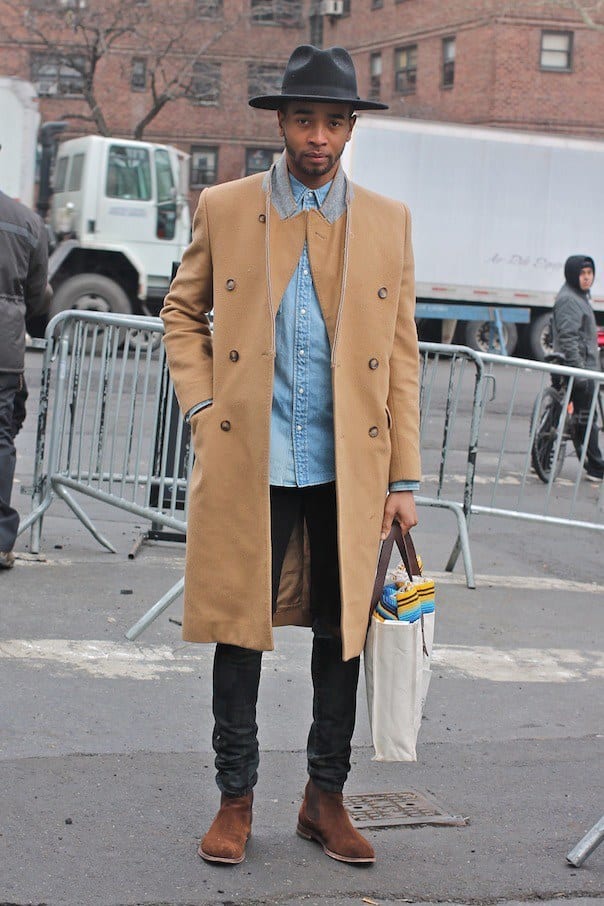 Source
#20. Bramble Chelsea Boots for Work
Working in a multinational? You need to have a very nice suits collection. Wear your spring blue suit with bramble Chelsea boots that will make you stand out.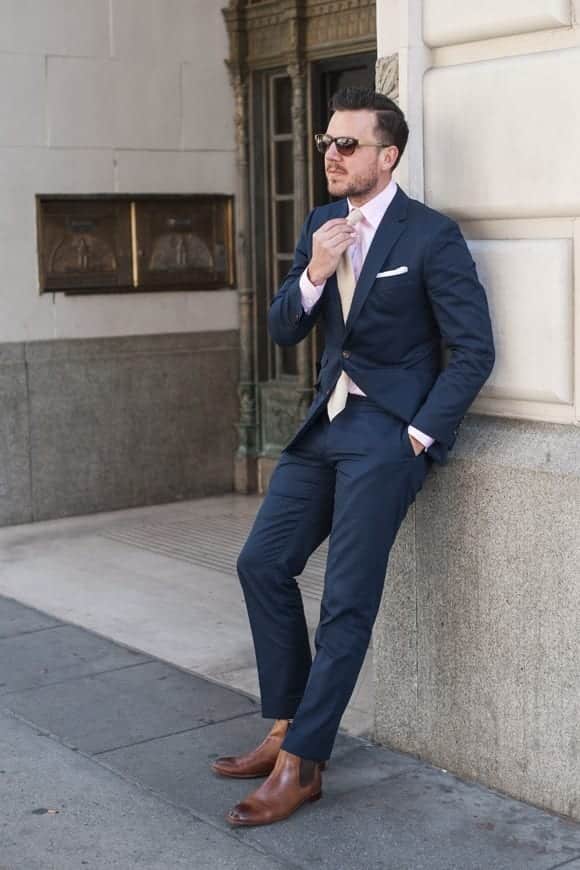 Source
#19. Spring Ensemble
An all white is uncommon among men. But warm weathers now call for this fresh look.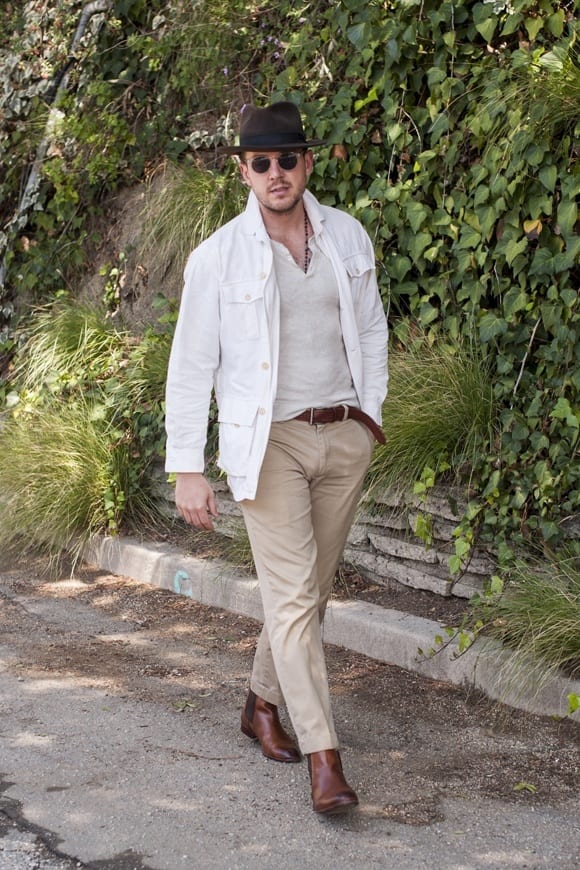 Source
#18. Travelling in Style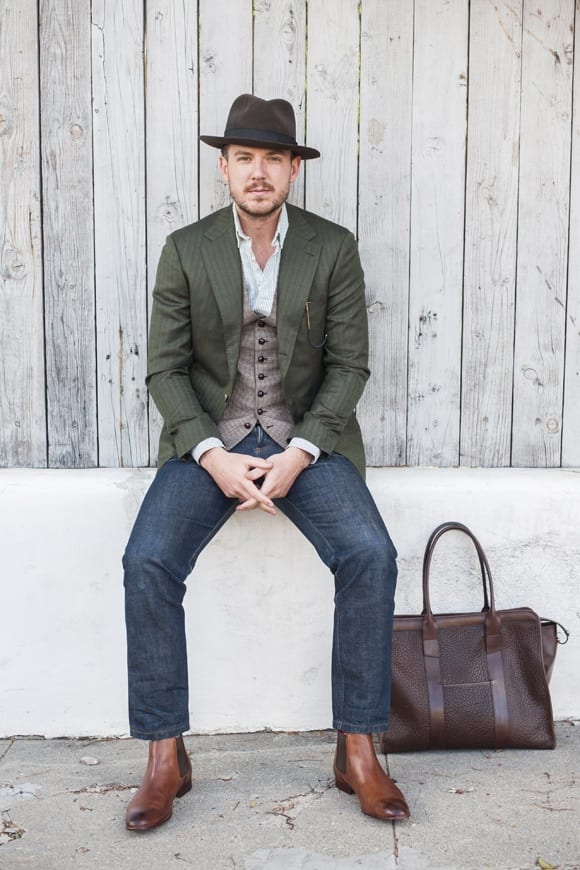 Source
Don't miss out Men's Party Outfits – 14 Best Party Wear for Men for All Seasons
#17. Black Tie Event Dress Code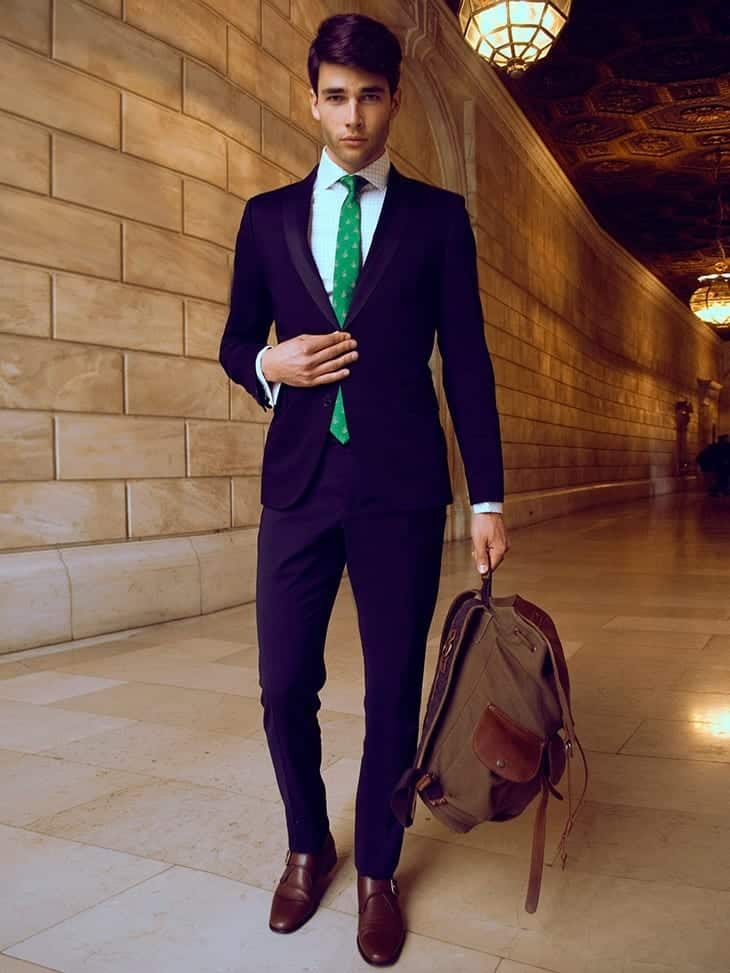 #16.Plus Size Men Fashion
#15. College Boy in Denim and Boots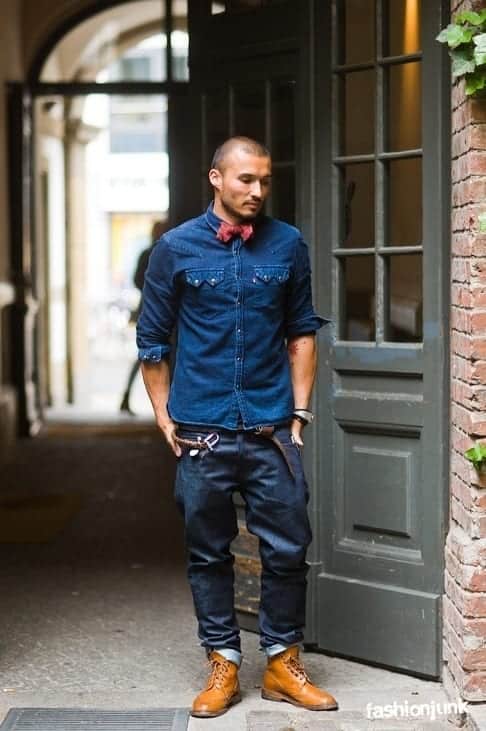 #14. Formal Business Meeting Attire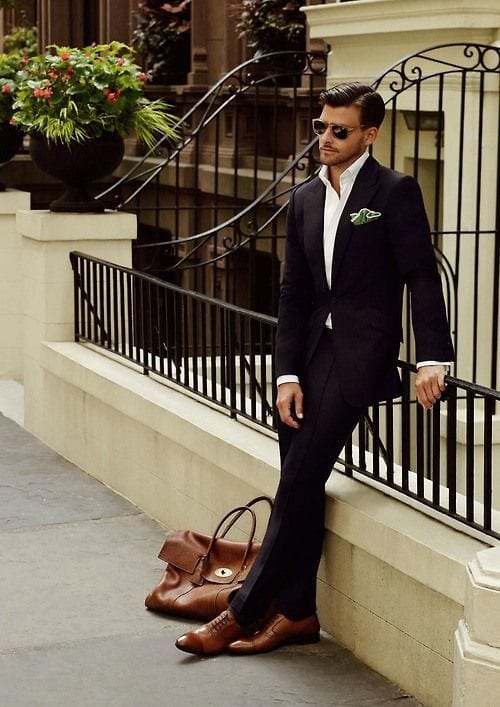 Source
#13. Combat Boots for Summers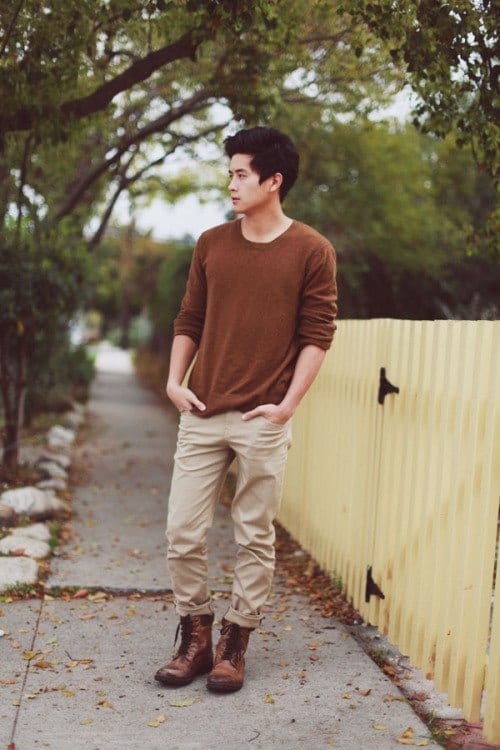 #12. Blazers with Bags for Men in Jobs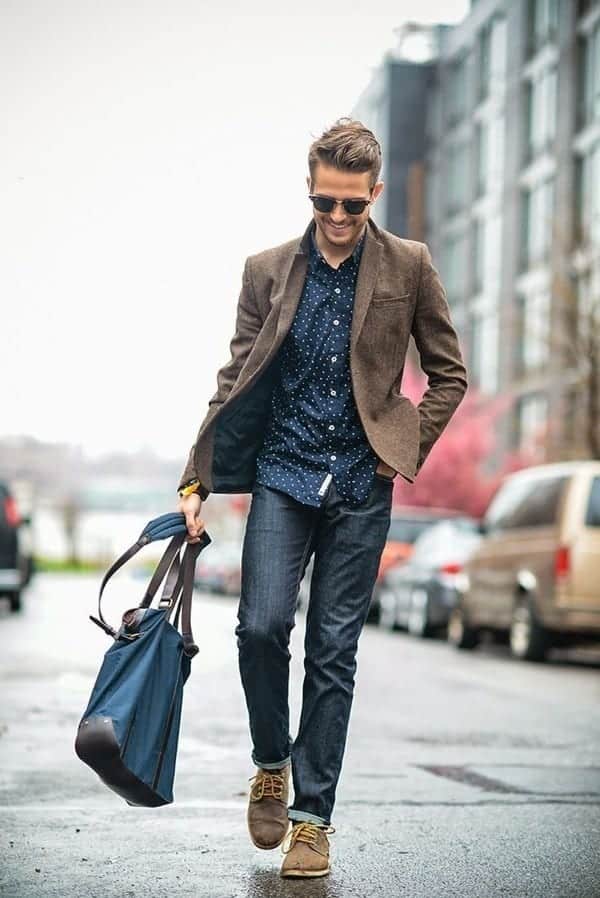 #11. Printed Sweaters for Traditional College Boy Look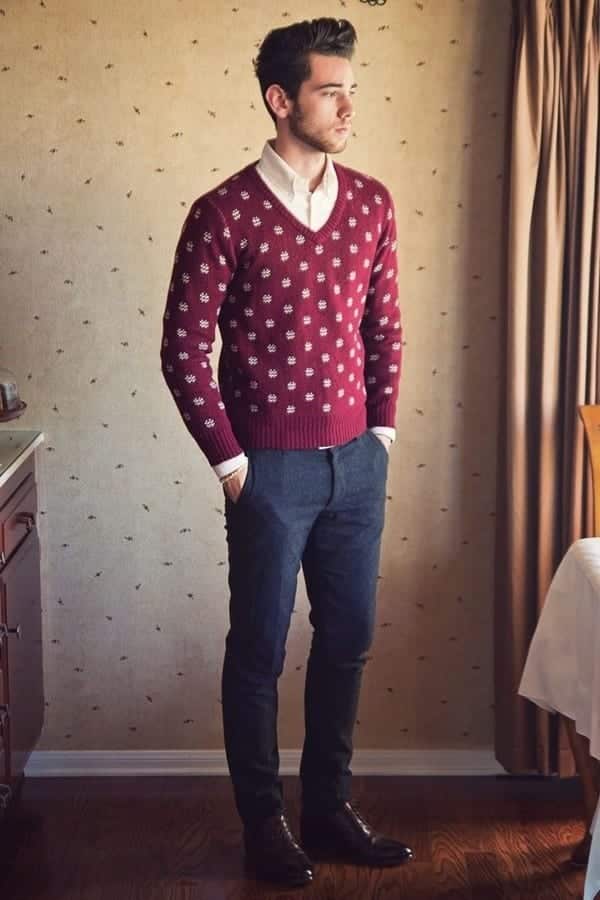 #10. Dressing Up In Style in Cold Weather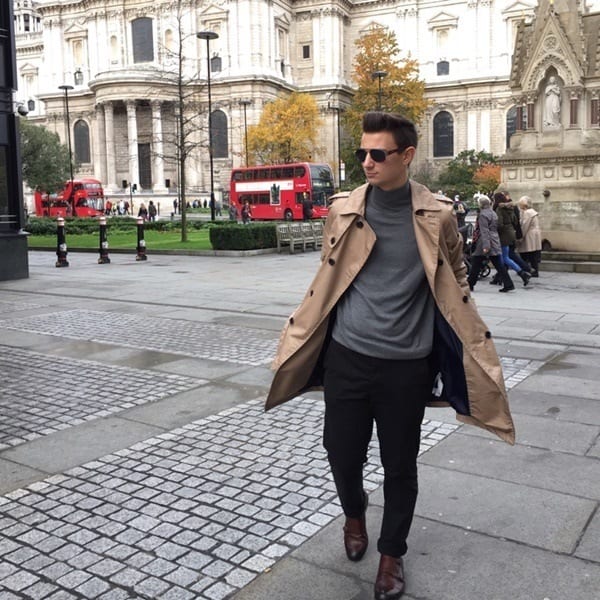 #09. Plaid and Leather; a Must Have for Men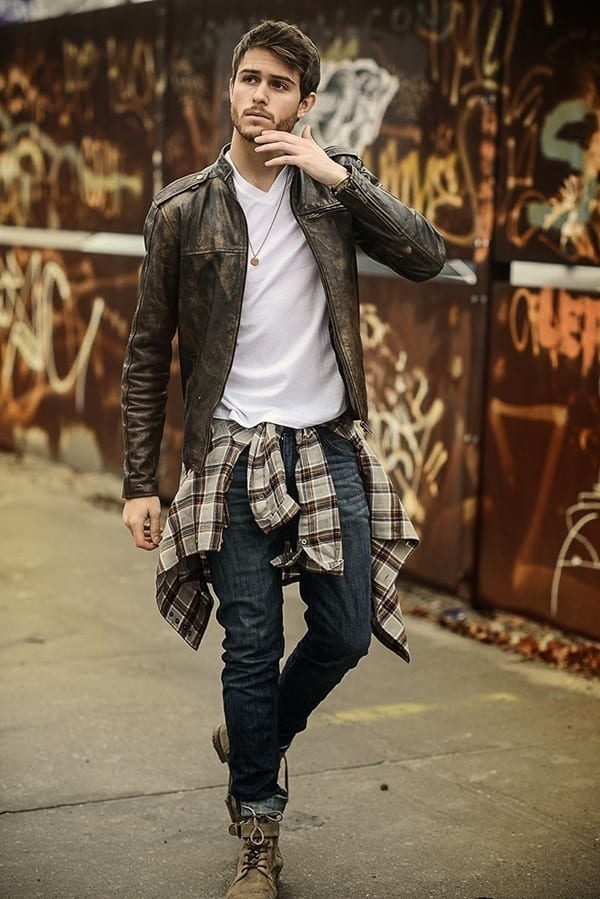 #08. Formal Business Attire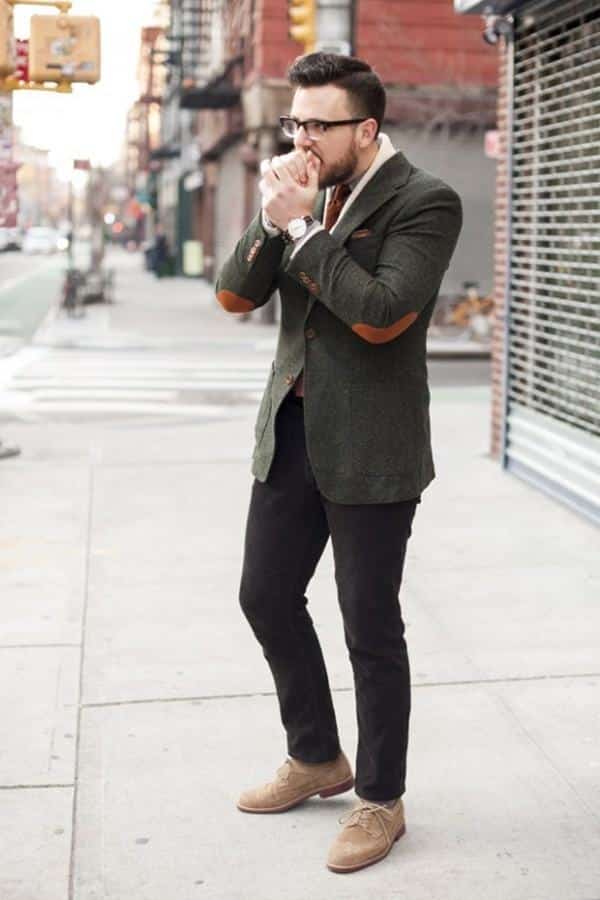 #07. Cropped Pants with Navy Blue Coat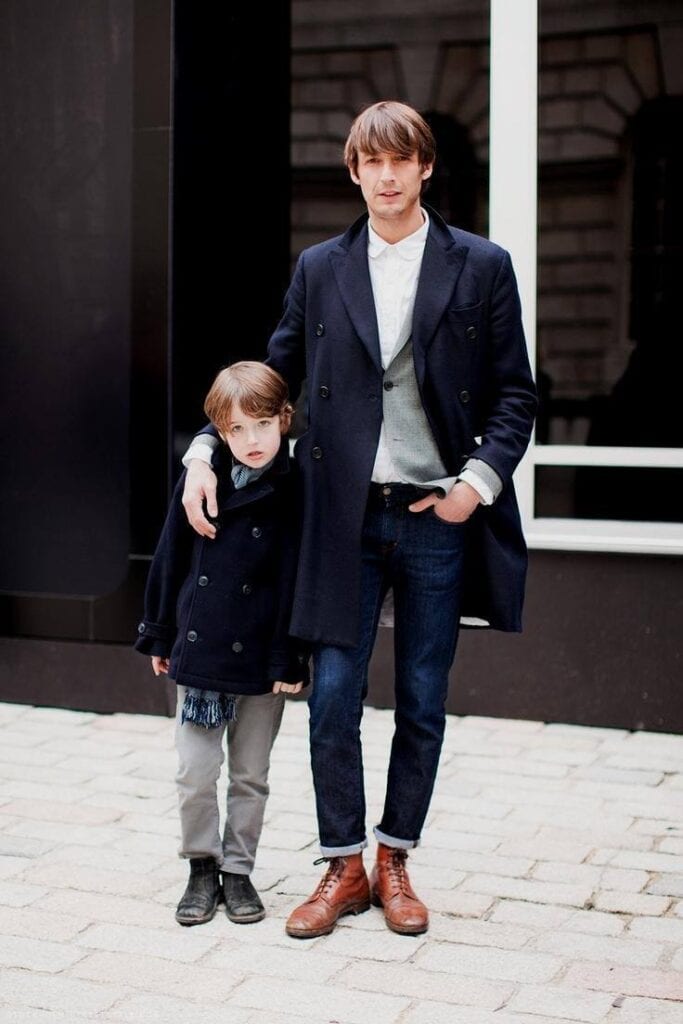 Source
#06. Black American Traditional Look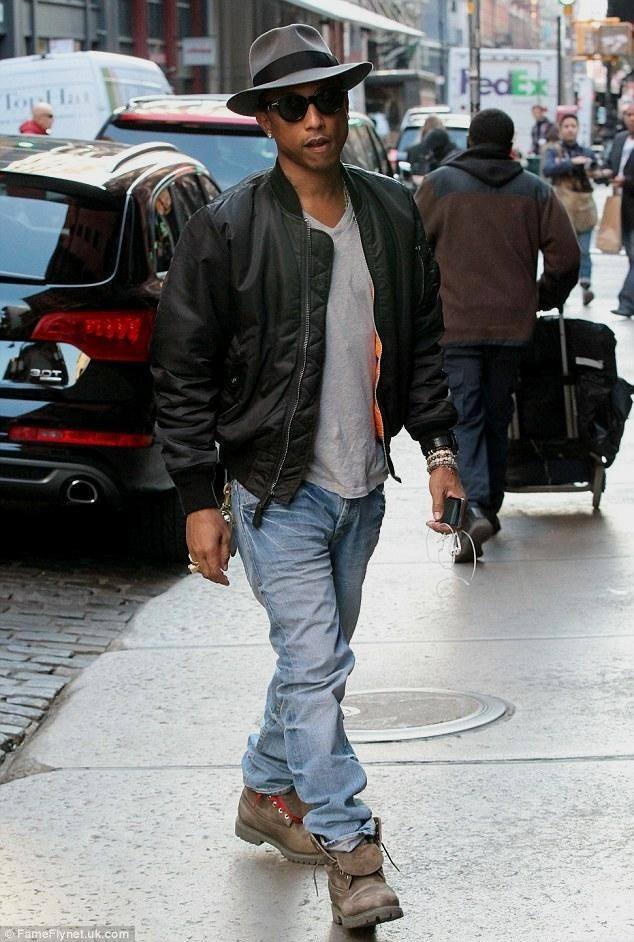 Source
#05. Cool Guy Ensemble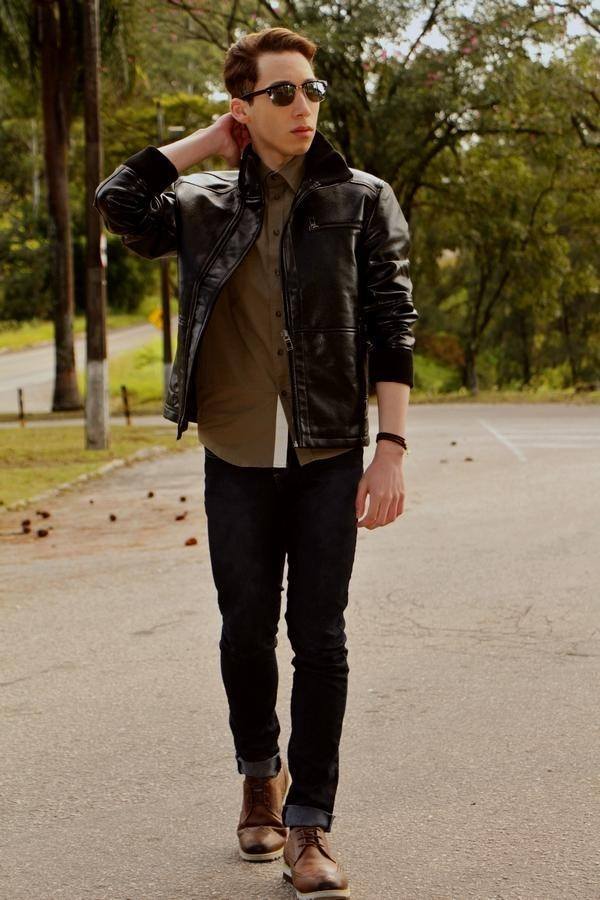 Source
#04. Custom Made Jacket with Skinnies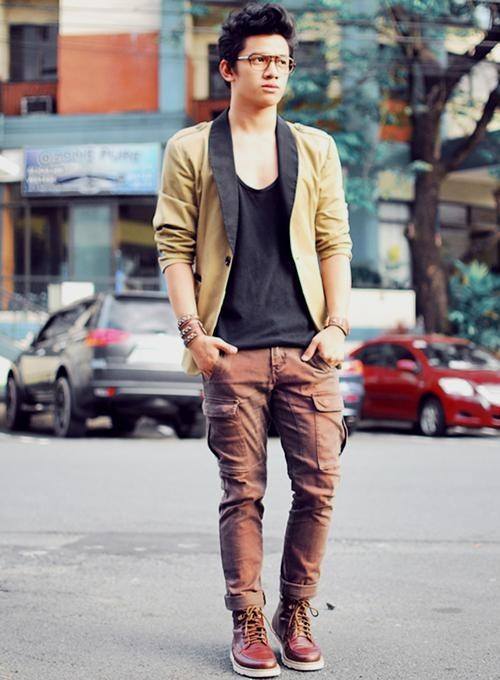 Source
#03. Casual Date Dinner Attire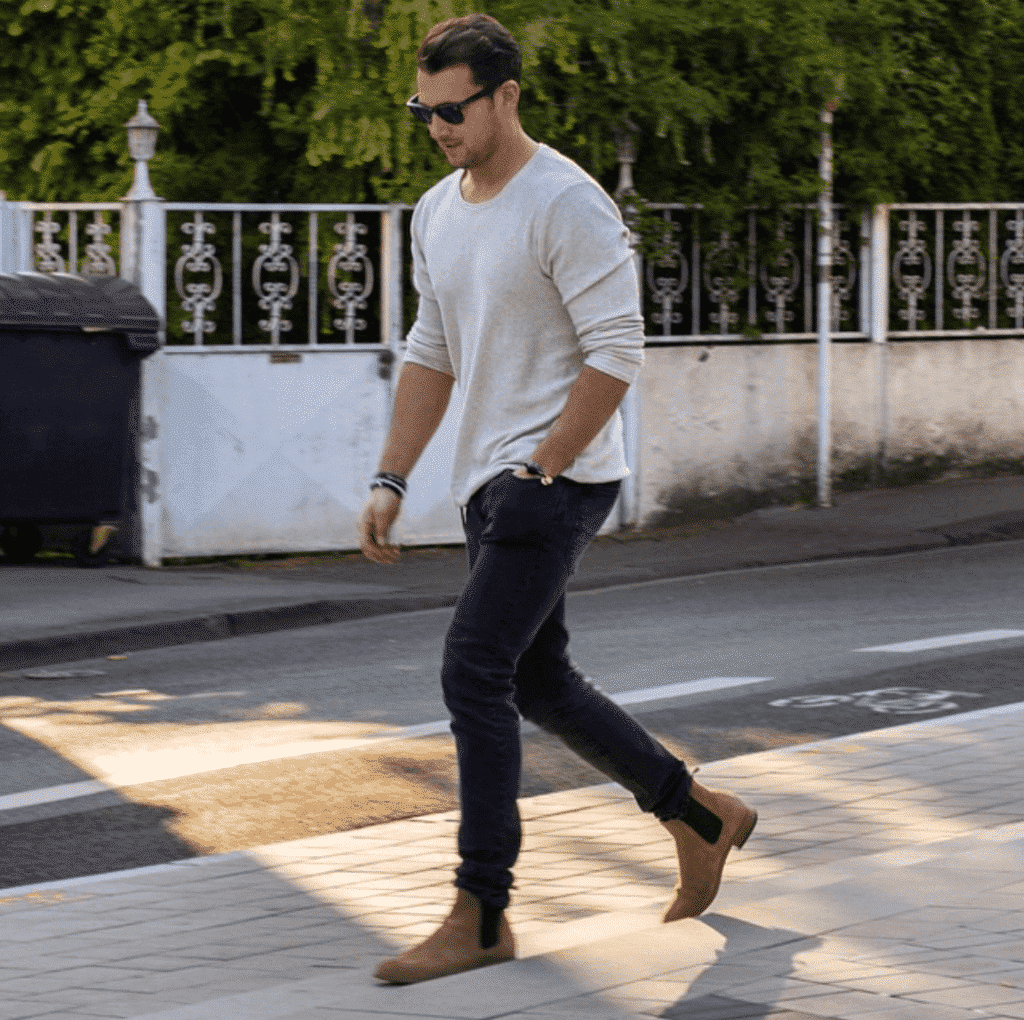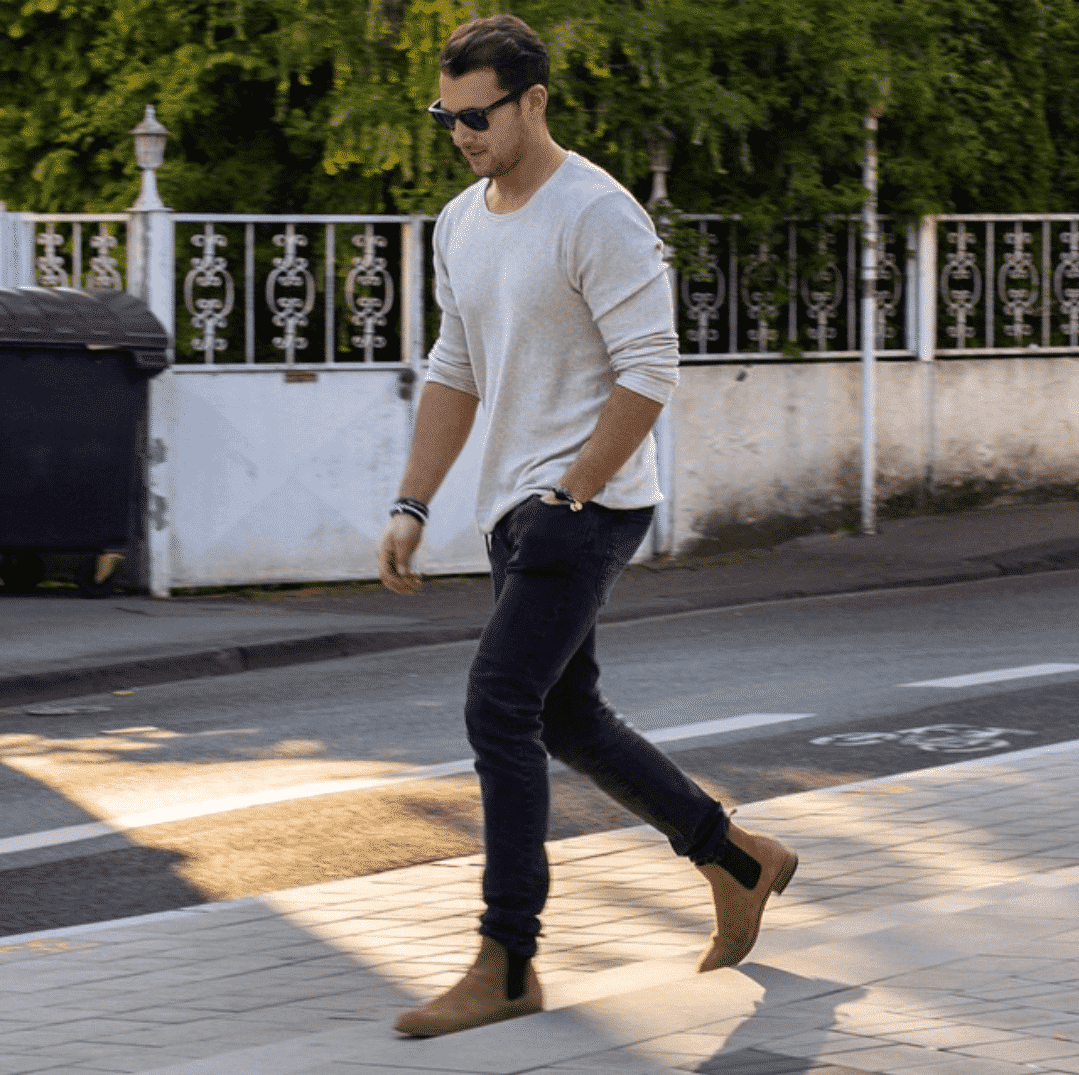 Source
#02. Styling Idea for Men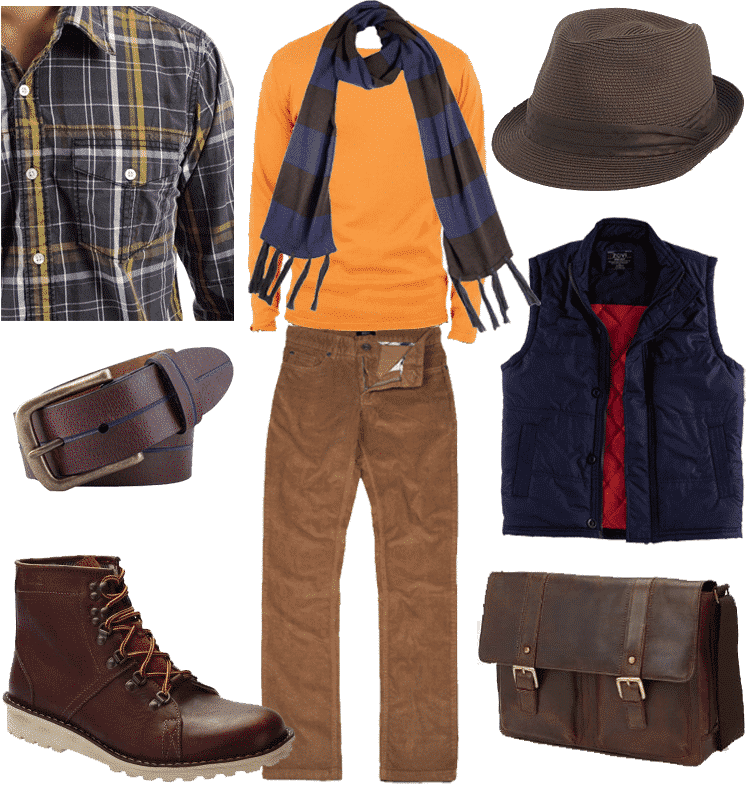 Source
#01. Inspiration From Celebrities