Men beards come in different shapes and styles, and they have a great number of options to choose from. However, men really need to opt out for styles that will suit them the best, they'll have to look into the factors such as maintenance, their face shape and which size they are comfortable with.
People often think that fashion is limited to clothes and accessories. But that isn't correct because fashion is all about expressing one's self. It is important for men to express their inner style and personalities through their hairstyles and beard styles.
You may think that beards can't be fashionable, but they sure can be! This is why we have made a list of the most popular shaving styles that are trending these days.
Men often take immense care of their facial hair, and the upkeep can be time-consuming. Any guy can take inspiration from some celebrities with beards.
Whether you want a short-trimmed or a wild, thick one comes down to your own decision. But I hope you manage to find a style that suits your taste! You can have a real swag look with these styles. For more men's swag fashion, check out these swag hairstyles and accessories for a complete look.
For today, here's everything we'll cover: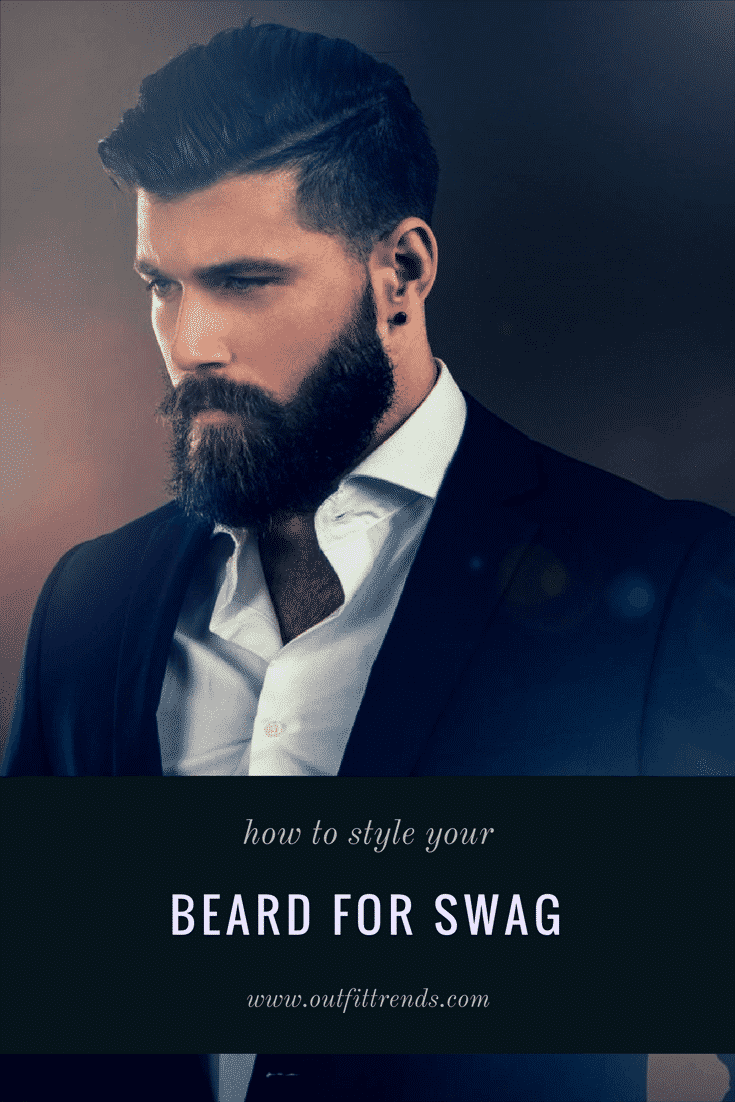 Tips and Guidelines
Whenever you decide to grow a beard, remember to first choose the style you're planning on. This will allow you to trim and shape it properly and on time so it grows well. There are also certain things that you need. First of all, buy a nice comb and use it as often as possible, so your hair grows in the direction that you want. Go for a comb that's smaller in size so it can easily fit in your pocket or handbag.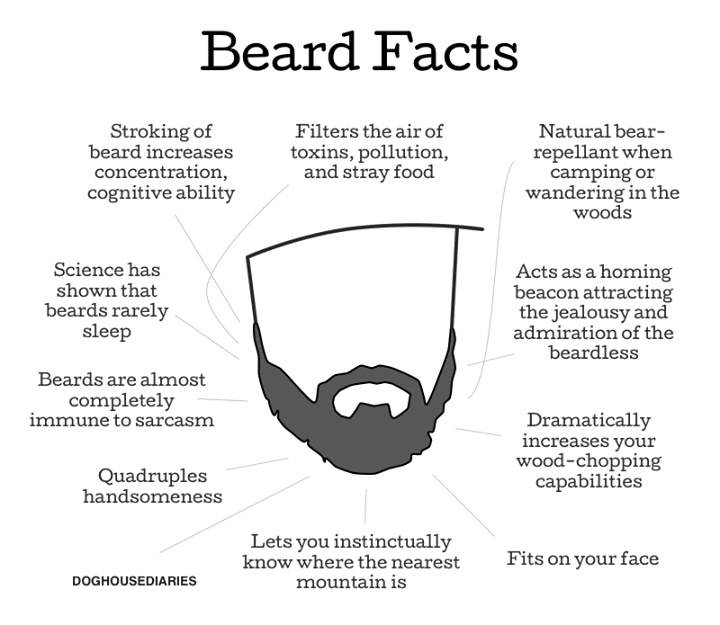 Also, use some oils and gels to keep your facial hair well-maintained.
Looking after your beard by using these things will help you keep it clean and smooth. It will also help you avoid problems like itchy or dry skin.
Did you have a no-shave November? Some men don't really concern themselves with trimming regularly. And while someone can still look great with a rugged look, consider trimming your facial hair to look decent, especially when you are in the office and at formal events.
Whether you want to try a new look, or you're new to this, and you can't decide what style is best for you, we are here to guide you. First, consider these few tips from us:
Not all beard styles will suit you. Consider matching your shave style to your facial structure.
Use an aftershave.
Start using a good quality beard shampoo and conditioner for proper care.
Eat these foods and vitamins for heathy hair: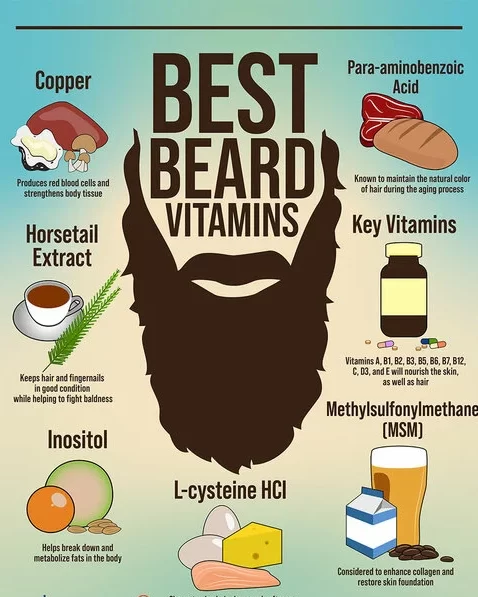 Celebrities
105 – Will Smith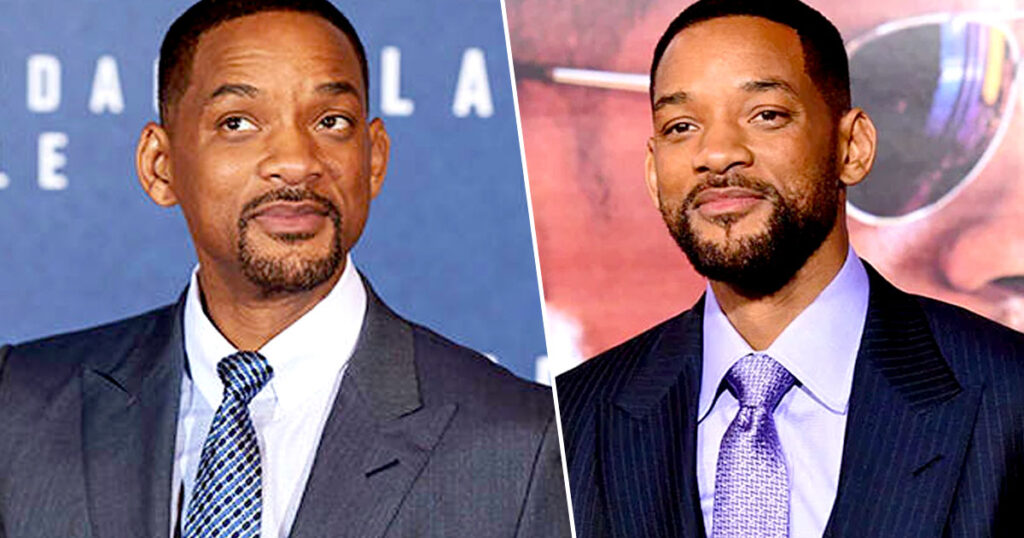 104 – Chris Evans
You may know him as Captain America in several MARVEL films. In the 21st franchise of the Marvel Cinematic Universe called Avengers: Infinity War, Chris Evans portrayed his character with an iconic style.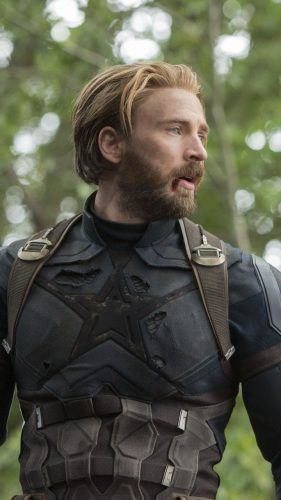 103 – Robert Downey, Jr.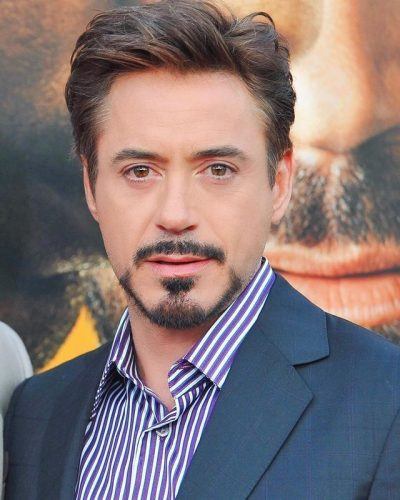 102 – Chris Hemsworth
Either you are a fan of myth stories or not, you can try this god-like beard like Chris Hemsworth's, as seen in several Thor movies in the MARVEL movie franchise.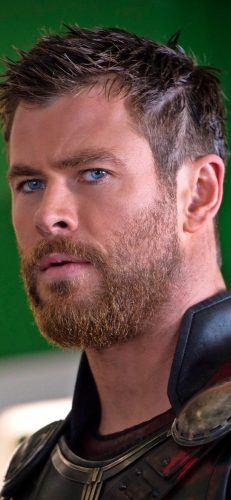 101 – Jamie Dornan
Pull of a style like that of Jamie from 50 shades of Grey.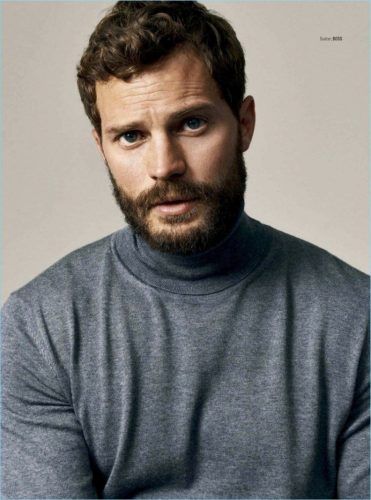 100 – Zayn Malik
Inspire your shave style from the of a heartthrob musician like Zayn.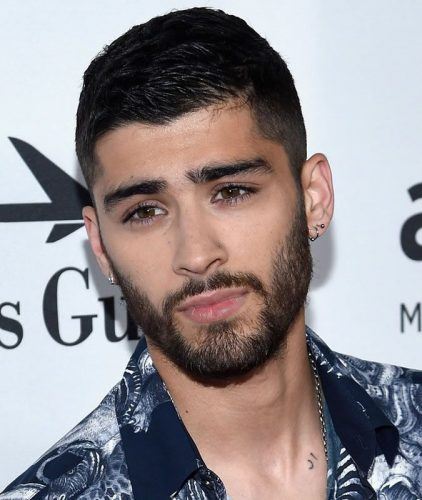 99 – Oscar Isaac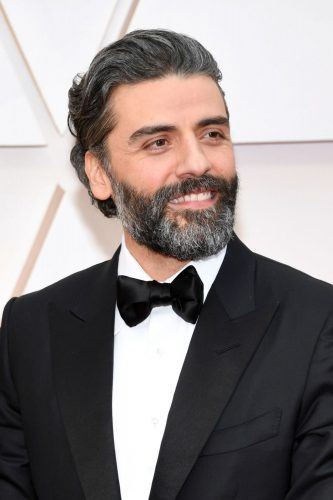 98 – Hugh Jackman
We know him from the films, The Greatest Showman and X-men. This shave style is called mutton chops. Grow a full beard from ears to the chin, then shave the area where a goatee would normally grow. Remove the small patch of hair on your chin and above your lips where a mustache would be. Keep the mustache and shave the middle of the chin area.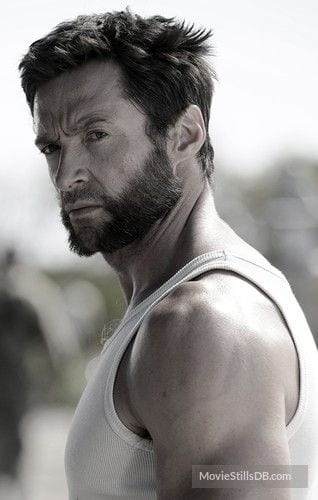 97 – Ben Affleck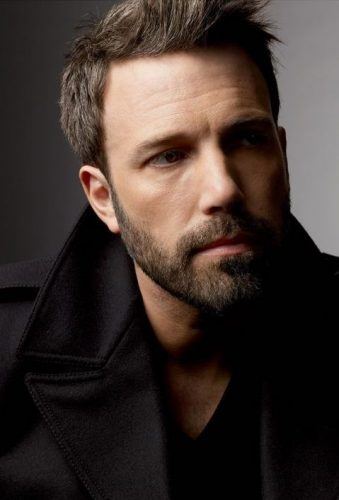 96 – Kit Harrington
You may be aware that during his 10-year stay in Game Of Thrones, Kit Harrington portrayed Jon Snow with a distinct style, especially in the show's later seasons.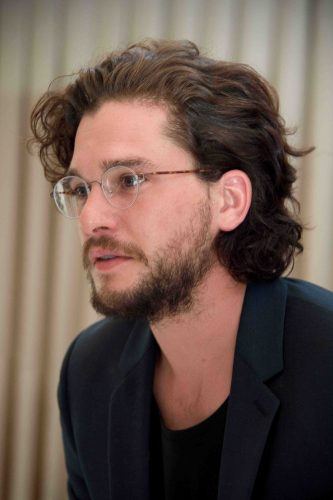 95 – Paul Ruud
This MARVEL actor portrayed Scott Lang, aka Ant-man. He is also known for looking like he is not aging even though the thing is, he is around 50 years old already. His style may be saying a lot about it.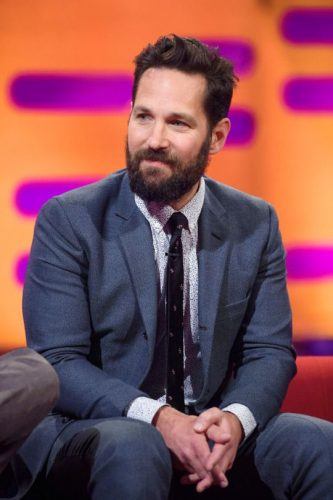 94 – Robert Pattinson
As seen in his interviews and photos online, he is rocking a shaved style that makes him even hotter.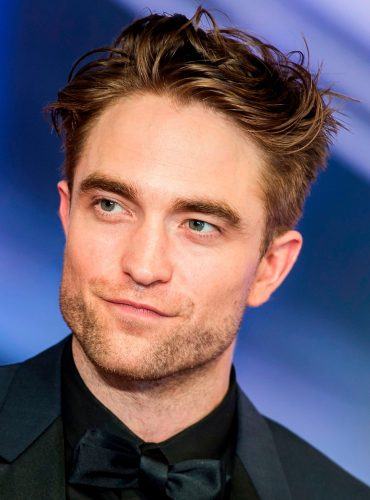 93 – Ryan Reynolds
If you have seen Deadpool, you may not be surprised if he is on this list. His style adds up to how different his personality is.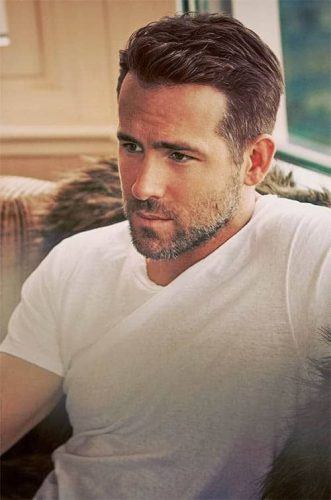 92 – Andrew Garfield
During his post-Spiderman career, people have seen a lot of photos of him online showing how mature he has been since then. Undeniably, this style has a nice ring to it.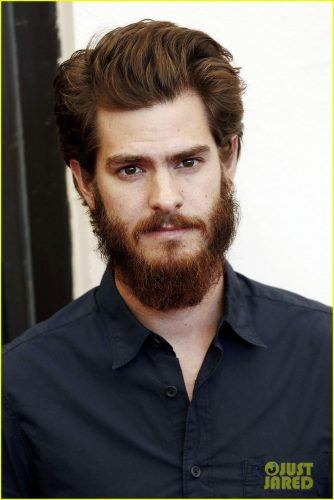 91 – Henry Cavill
A lot of us may know him for his role as Superman, but one of his latest roles, including The Witcher, shows how beard looks great on him.
90 – Jason Momoa
His style is advisable for men with long hairstyles. This style covers the "lumberjack" and "wizard" styles, which means growing hair at the bottom of your face for months or years until they reach beyond your Adam's apple and even down your chest.
Use an oil and balm to keep your facial hair hydrated and conditioned all day. And as it grows thicker and longer, use a natural boar bristle brush to straighten your beard and maintain the styling.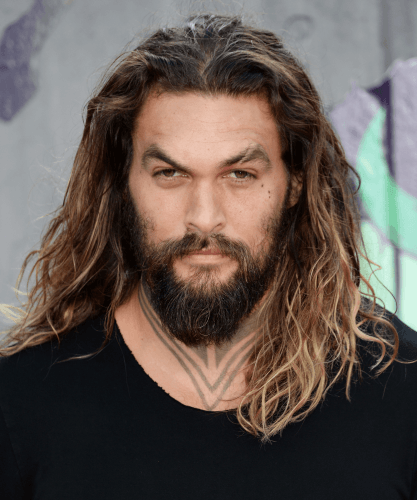 89 – Uniform or Corporate
This is more on the professional side. Office men should go for this style. It may take a few weeks or months if your beard grows slowly. Maintain this short style by trimming your cheeks and neck. Having a fresh, clean presentation is important, and crisp lines and proper shaping is a must. Invest in a reputable brand's trimmer for smooth, close cuts.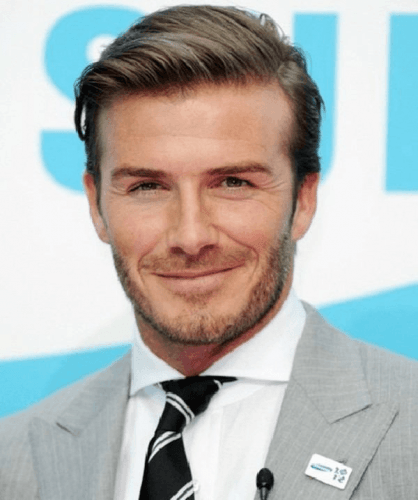 88 – Leonardo
This highlights your facial hair along your jawline, chin, and mouth. If you have prominent cheekbones, having this Hollywoodian style is for you. It needs two to three months of facial hair growth. Let your beard grow out all over, and then completely shave the sideburns.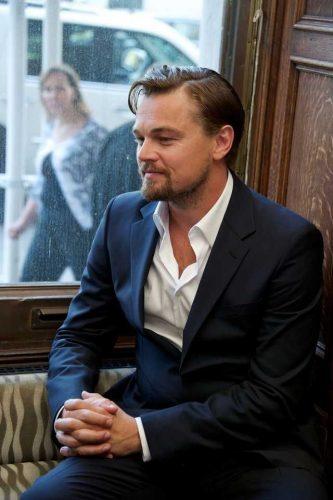 87 – Adam Gallagher Style
Restrict the hair on your face to just your jaws, and keep your mustache into a thin line. You may have seen your fav singer Enrique Iglesias rocking this faded line look quite often. This look is perfect for boys who are in their colleges or even high schools. They will, for sure, get elected the home king if they try this look.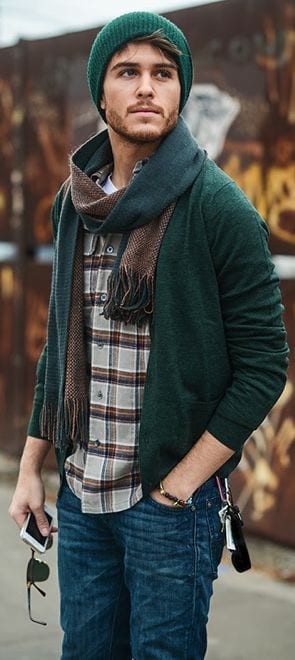 Short to Medium Beards
86 – Handlebar
This style may look funny, but men, especially oldies who know how to rock it, can prove that it's one of the trendy styles. Grow your mustache out long but keep the area above your lip trimmed. Use mustache wax to aid you to twist the ends of the handlebars, then turn them up or down.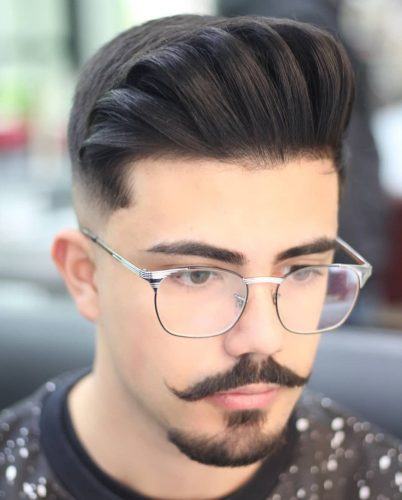 85 – Ducktail
Ducktail styles are medium-length beards that look good, especially if you have rugged features. It is a good look for men who struggle to grow a full beard.
Ducktail starts on the cheeks and come down to a rounded point two to four inches below the chin. You can have a ducktail with clean-shaven cheeks, or you can grow your facial hair out, but keep it trimmed and well-groomed.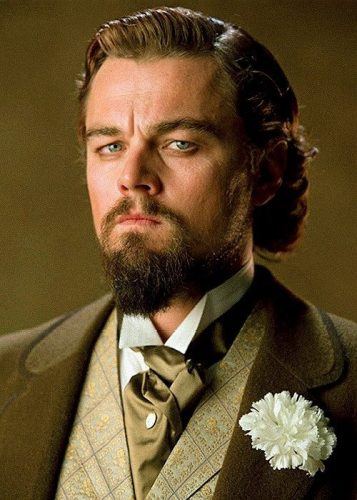 84 – Cool Yet Suave And Mysterious Style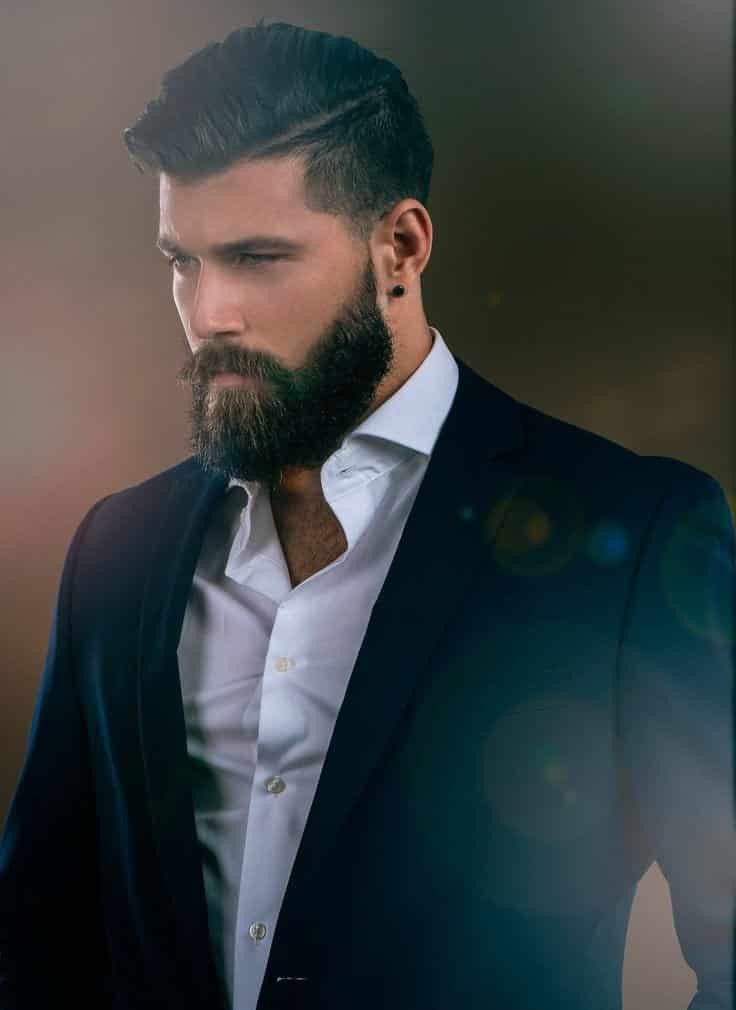 Men love facial hair, and this is a great alluring style for them to choose from. Focus on the side-parted hair and well defined, rugged stubble. This style is wearable to college or even at the office.
83 – Smooth Yet Casual Style
This style looks great on men with long face cuts. Yes, there are different recommended styles for different face shapes.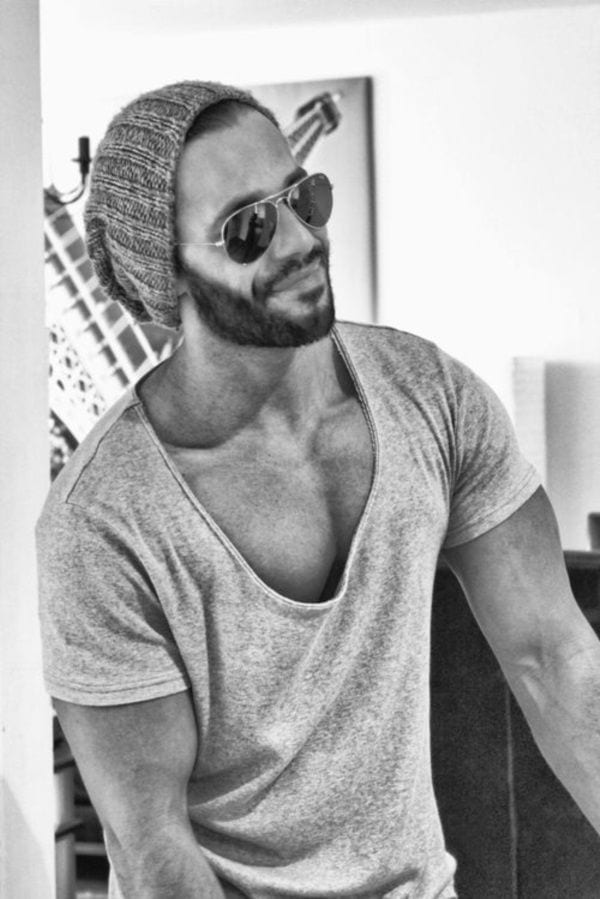 82 – Slick and Smooth Style
Keep your hair gelled and well-oiled for this smooth look that is fun yet easy to maintain.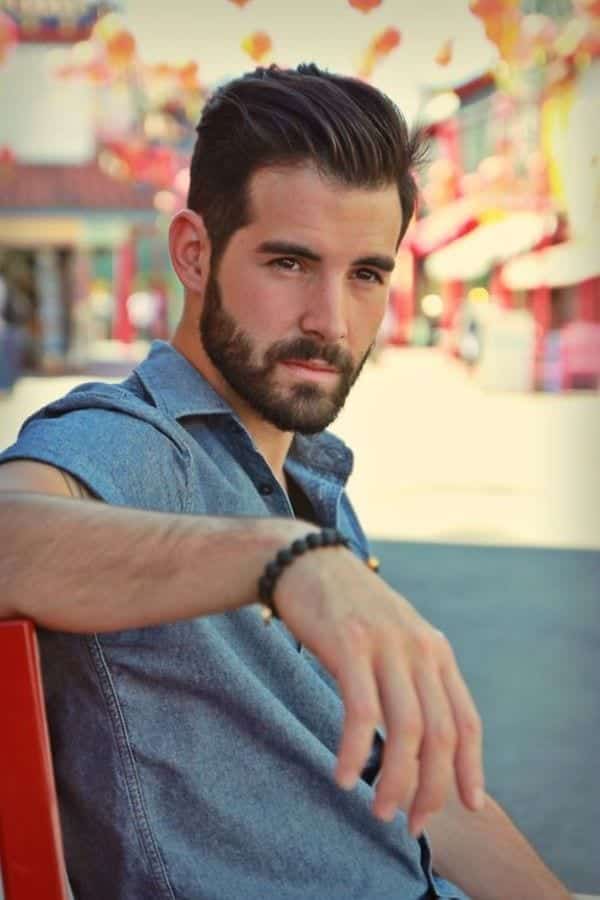 81 – Funky Style
Actors such as Jake Gyllenhaal really know how to look manly yet seductive. This style includes a bit thick but trimmed and rough hair. In this style, the hair around the chin are kept fuller while those around the chin are on the thinner side. Check out these Funky Hairstyles for Teen Guys.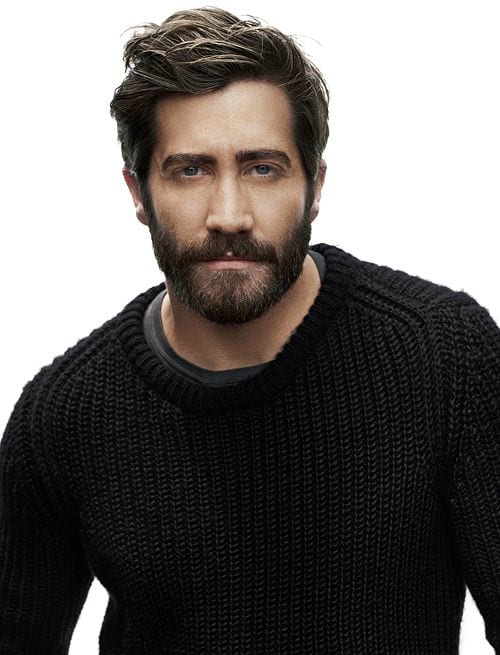 Keep it chic by applying a lot of frizz-free serum on your hair to keep your whiskers tamed.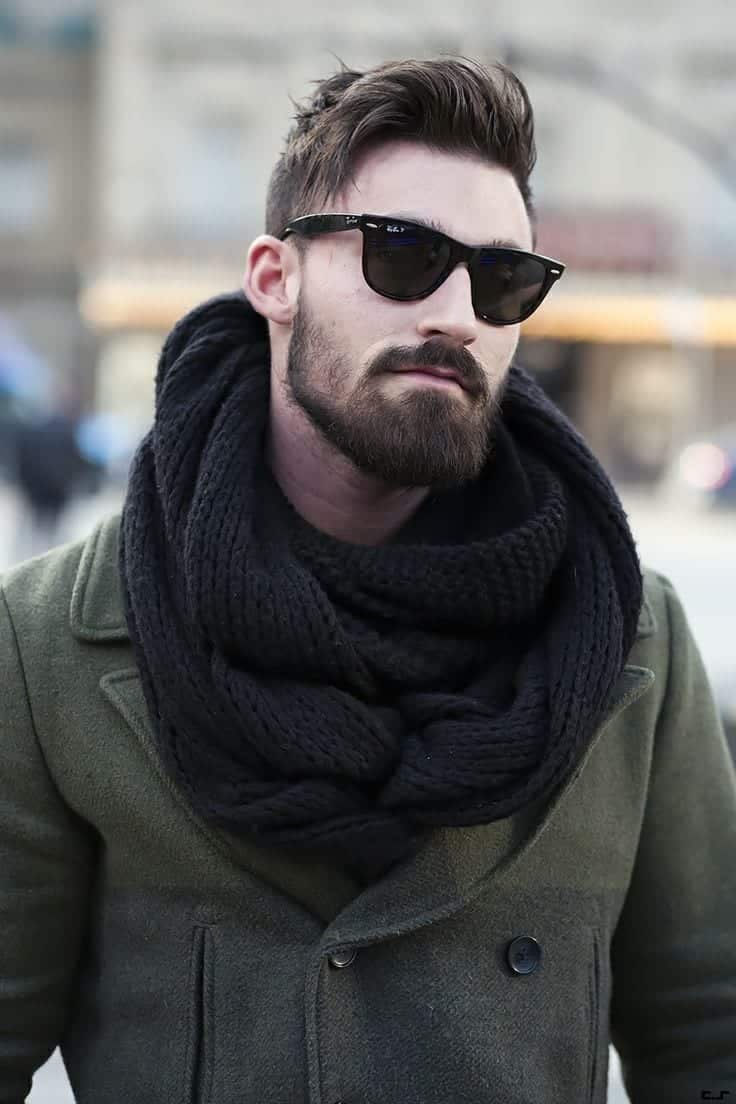 79 – For Bald Men
Keep your hair bald, and let the rest of your hair turn gray and shaggy for this fun look. This look is the most opted look among older Hollywood celebrities.
Going bald makes sure that all the attention goes to the facial hair, not the head or the hairstyle. Here are some more Beard Styles for Bald Guys.
As with most other styles, regular trimming is vital to help you maintain the shape.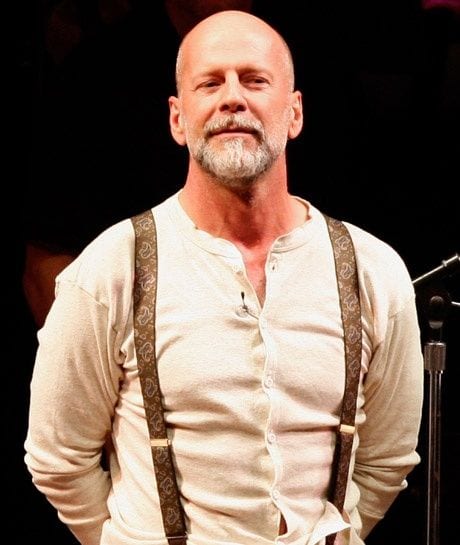 78 – Hipster Style
This look is perfect for younger and older guys because it will put the age factor to the side. You can also dye your beard to achieve a hipster look. But don't go for funky colors. Try to use different shades of brown as the dye color.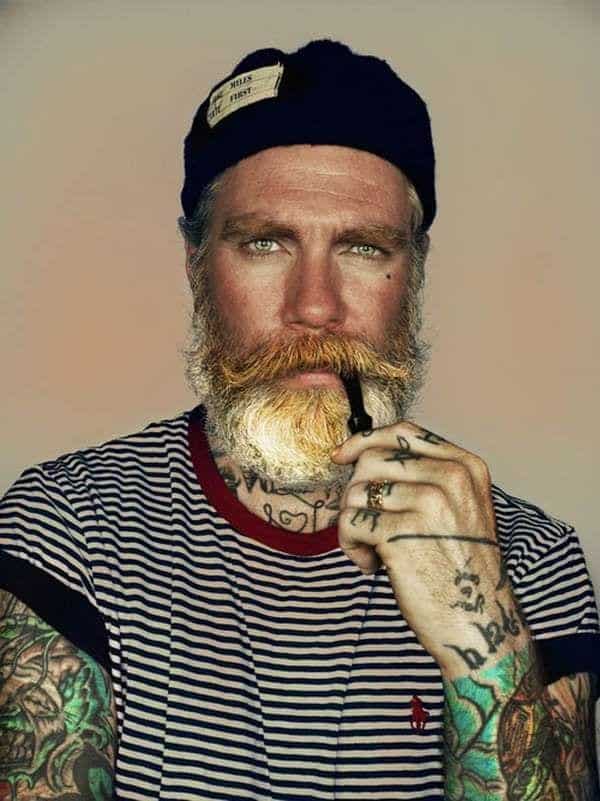 77 – Swag with Moustache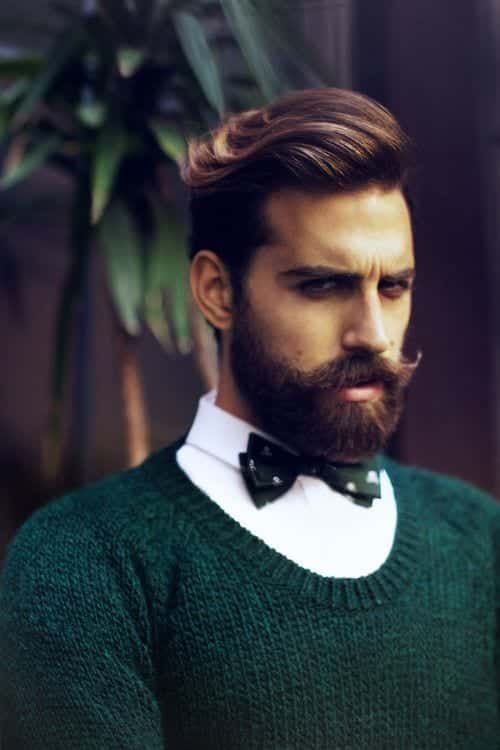 76 – For Teen Guys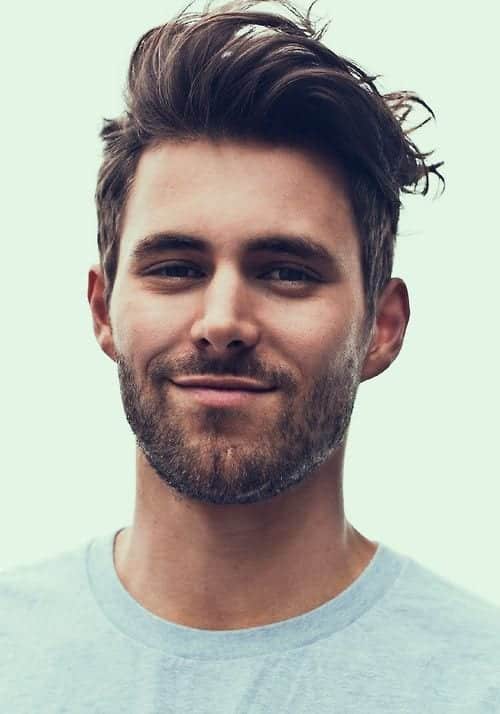 75 – Simple and Neat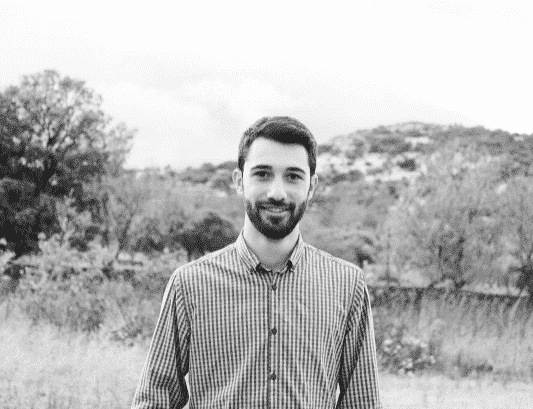 74 – Old Man Style
Older men can easily pull this look off. Simply stop dying your hair and let it all go natural and long! Because there is no shame in age and age is just a number, so why hide your age by using hair dye filled with chemicals? Stop right there and embrace the natural color of your hair and have fun.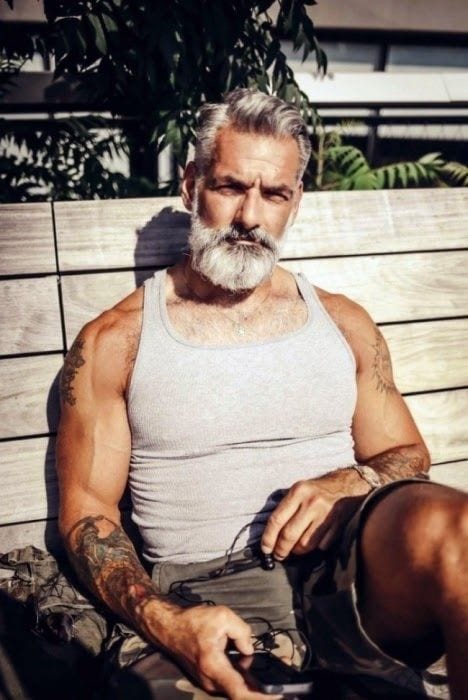 73 – With Long Hair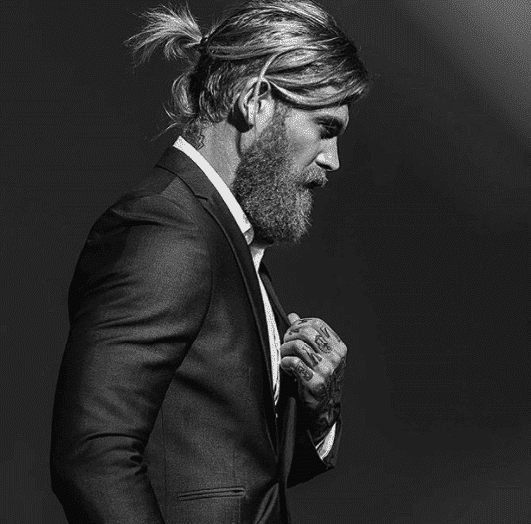 72 – Van Dyke
Many hipsters love this one. The Van Dyke is similar to the goatee. It features a pointy mustache and facial hair on the chin. The mustache isn't linked to the beard and can be shaped into a handlebar.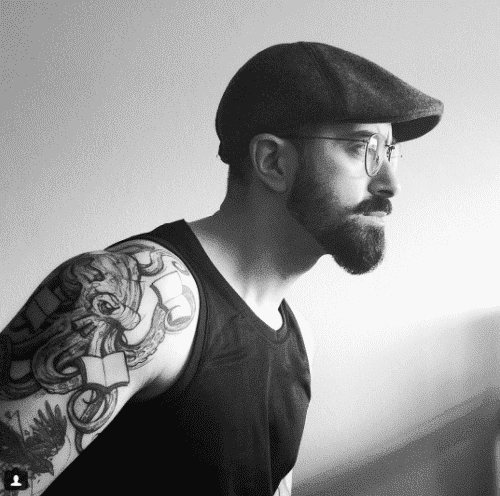 71 – Dutch Style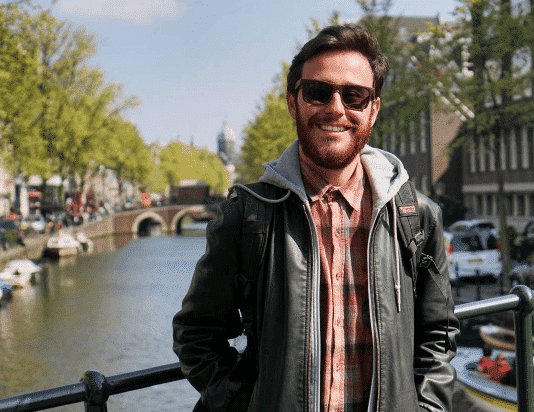 70 – Wedding Day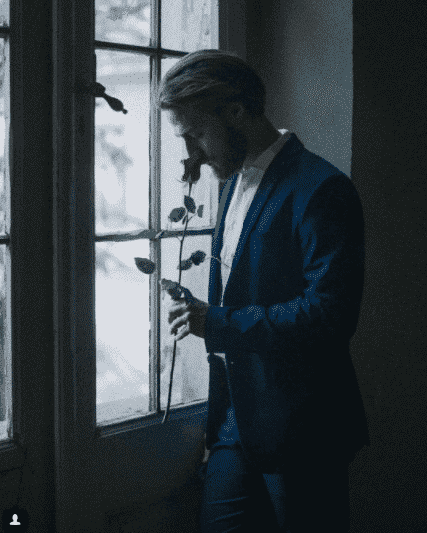 69 – Scruff Style
This is known as a light stubble. It can be styled with just a couple of days' worth of growth. This style looks like you've forgotten to shave for a day or two. Stubble trimmers are used to achieve this masculine, gritty facial hair look.
You can let the hair grow, including that on your neck and cheeks, or you can trim and shape your stubble in these areas for a more clean-cut finish.
68 – Multicolored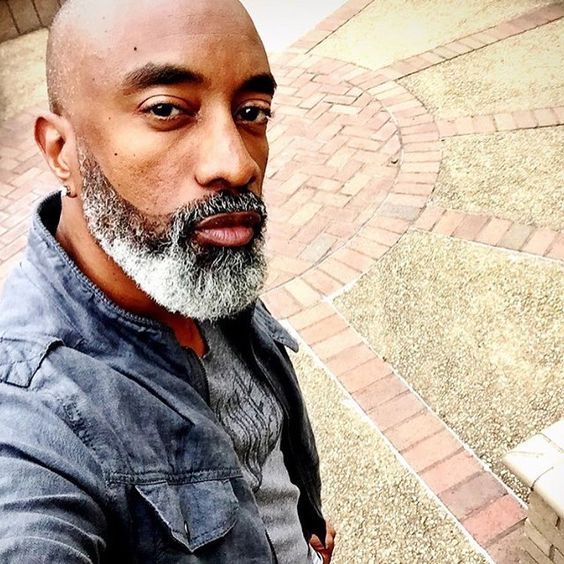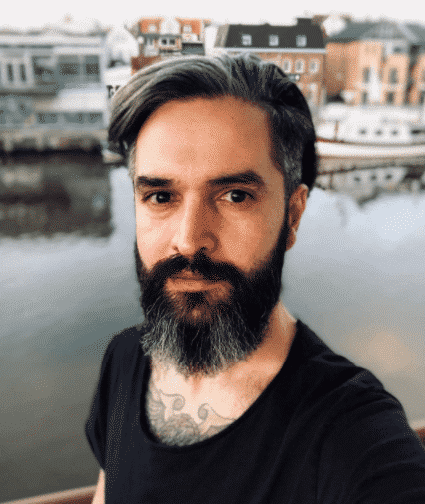 67 – Strong & Professional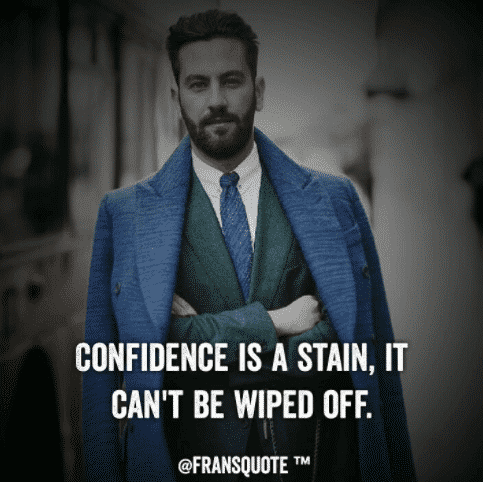 66 – Stylish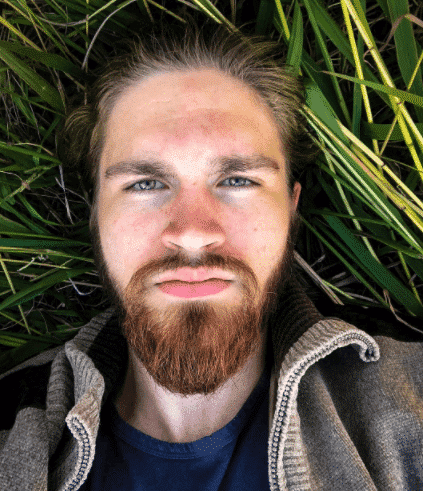 65 – Short Boxed Beard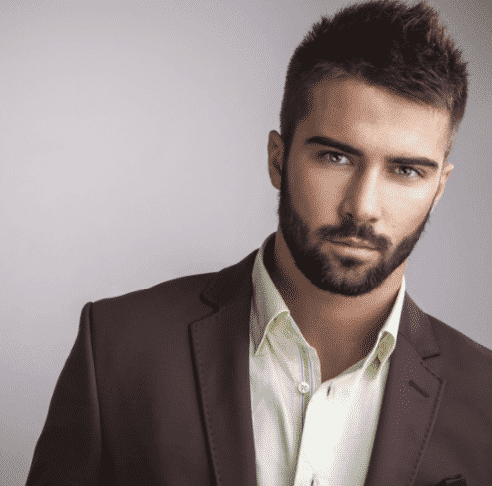 64 – Trimmed Look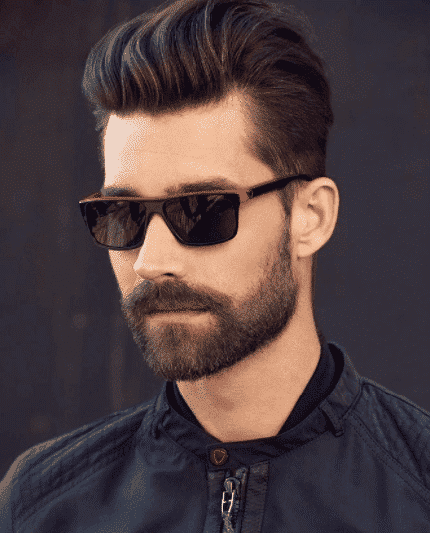 63 – Asian Style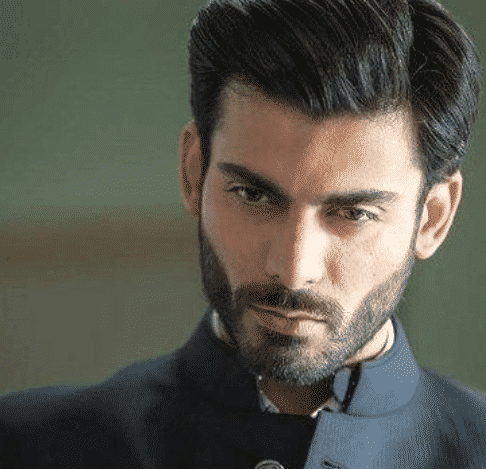 30 – With Long Hair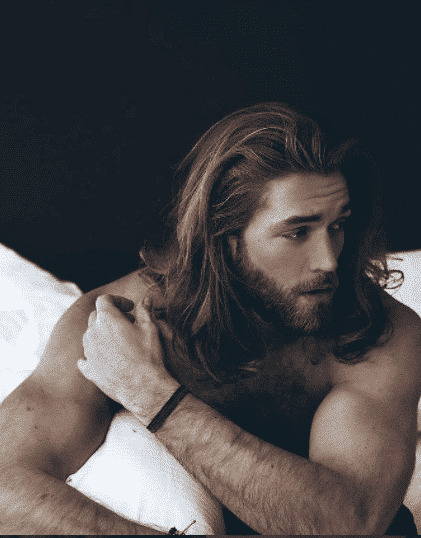 62 – With Man Buns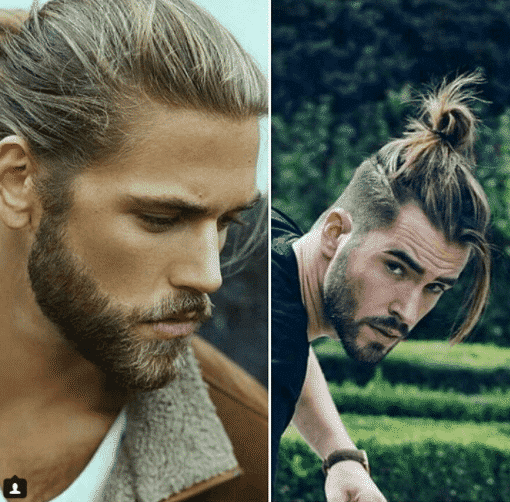 61 – Beards and Tattoos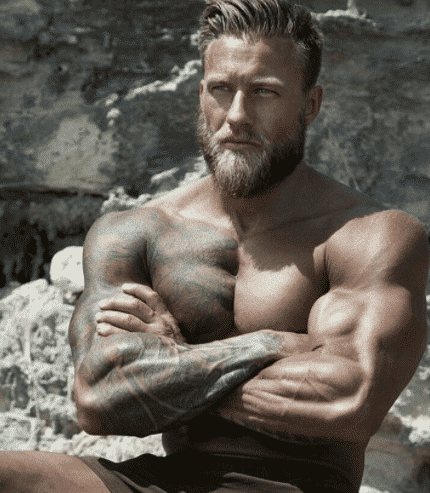 60 – Intense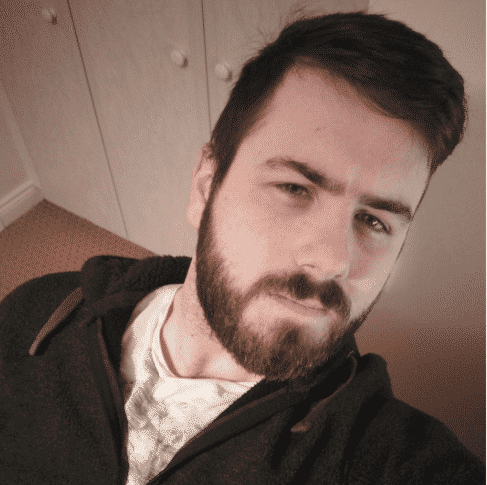 59 – Hot and Happening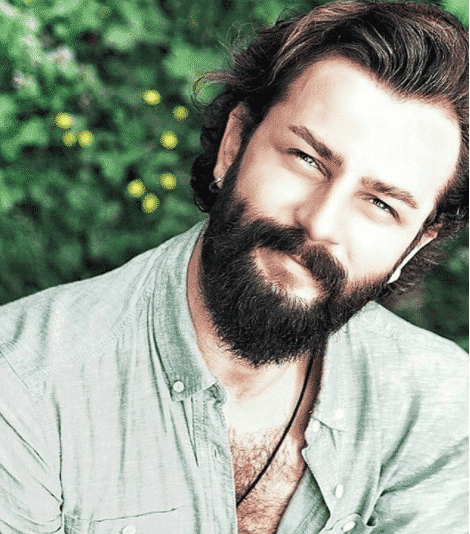 58 – Legendary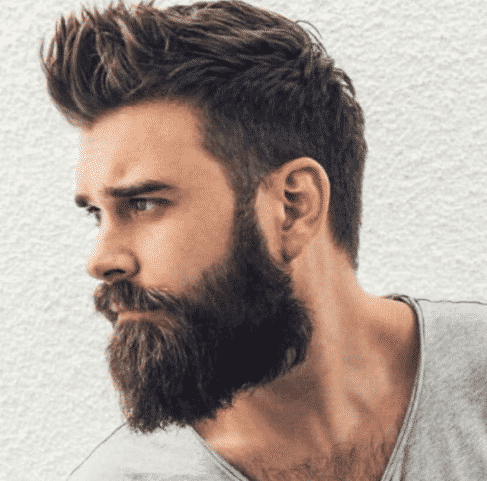 57 – Perfect for Date Night
56 – Handsome Look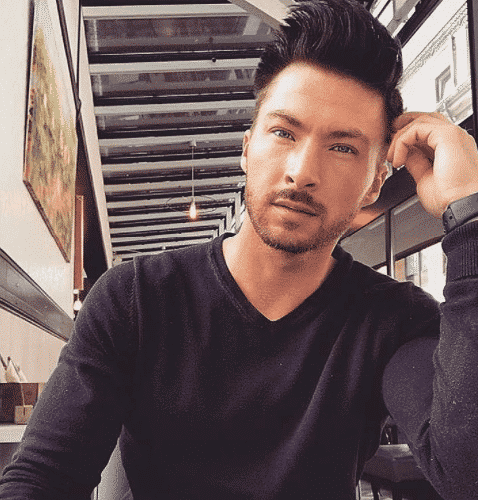 55 – Guy Gang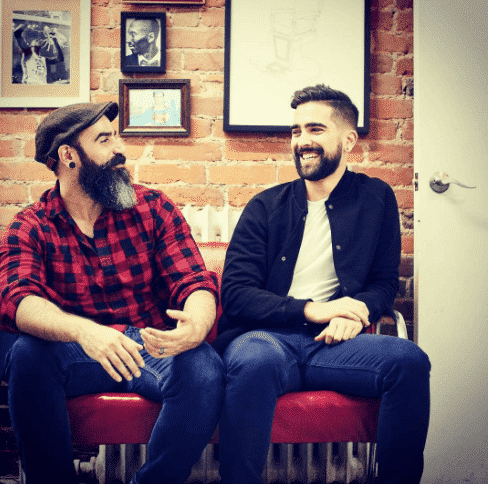 54 – Ginger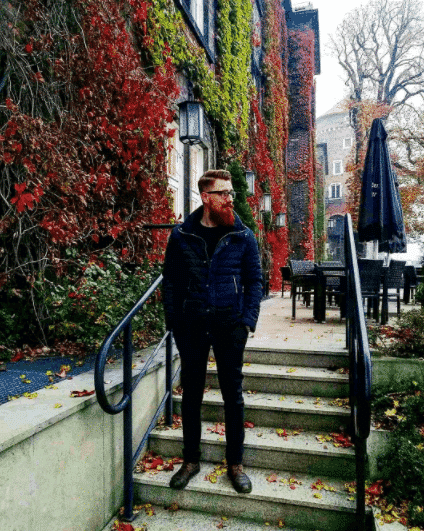 53 – Street Style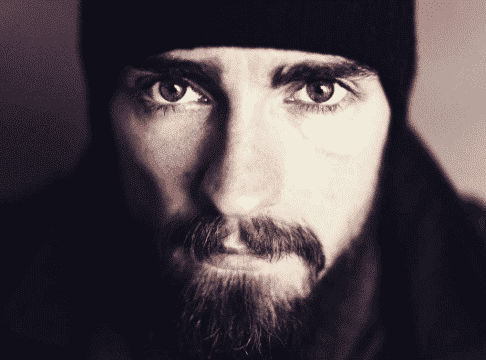 52 – On Point
Long/Full Beards
51 – The Bandholz
A man with a long jawline and chin should grow facial hair up to beyond the 20 cm mark.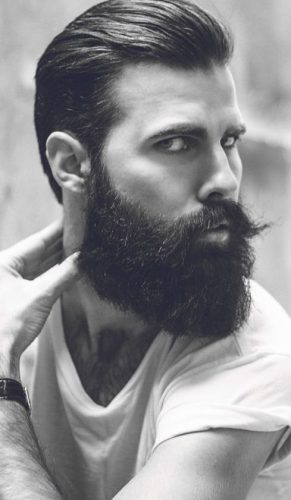 50 – Garibaldi
A full long beard stops at about 20 cm. This requires regular maintenance, especially at the bottom part.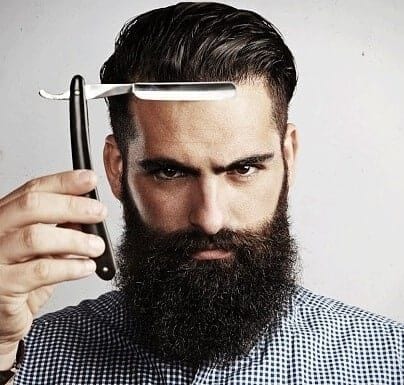 49 – Long, Shaggy Style
This rough and tough full beard looks like a great way to elongate your face if you feel that it's too round or chubby.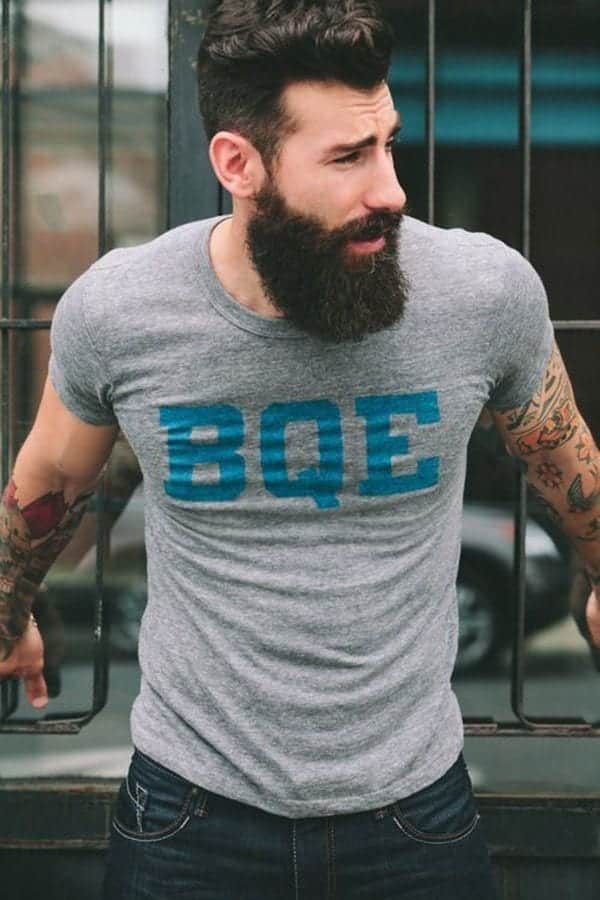 48 – Rough and Tough
This is an extremely daring look for all the confident men out there. Simply let it grow wild! If you're growing a full beard like this, remember to use oil for its nourishment and protection.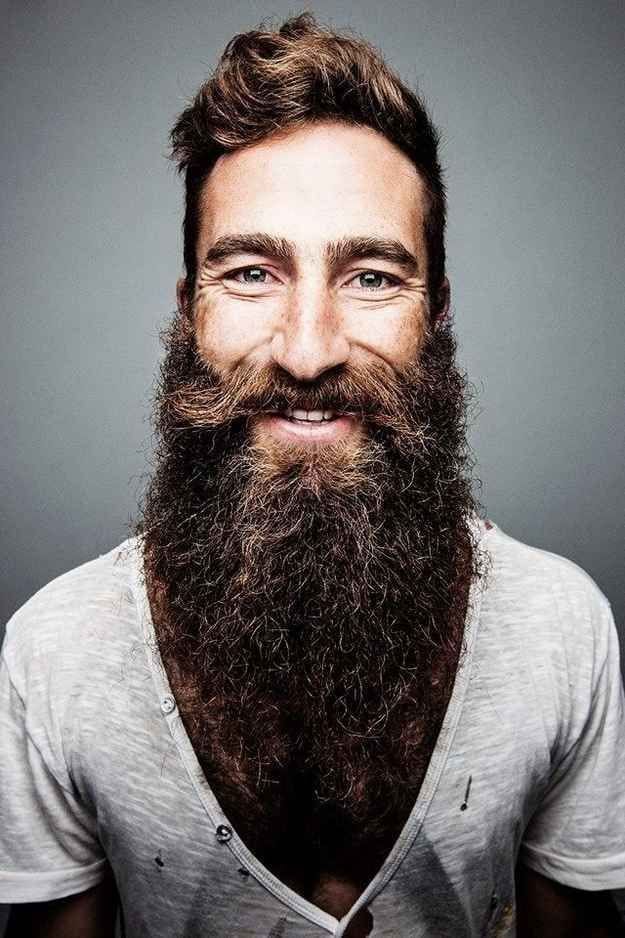 47 – Unique Style
Merge your mustache with the rest of your facial hair for a totally dazzling look. Though this look is very bold and many men may not feel comfortable to go for this look but trust me, this look suits everyone and looks amazing on everyone because of its uniqueness.
Be bold and go for this look to make people remember you. Check out here some more Weird and Unique Facial Hair Looks Ever.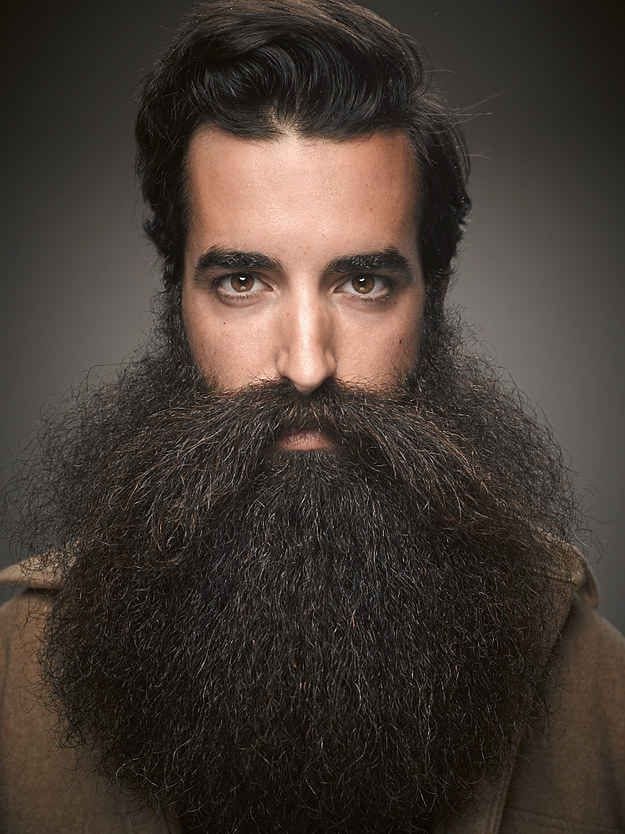 46 – Classics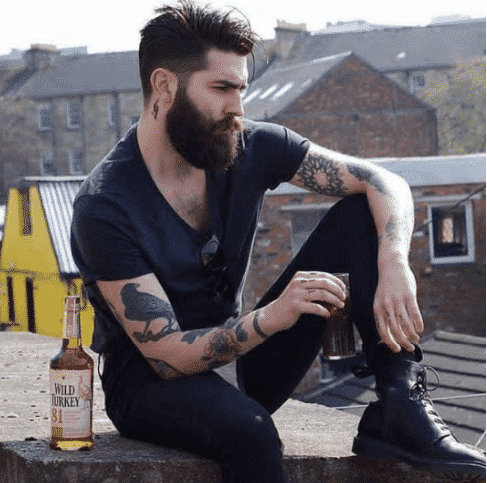 45 – Go Old School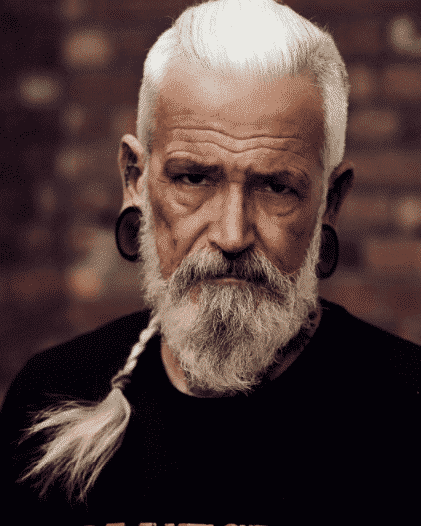 Trimmed and Stubble Beards
44 – Stubble
It can be called a thick, 5 o'clock shadow. It takes about 10 days to grow. Grow the beard three to four millimeters long. This cut is recommended for men who grow even hair all over their faces without patches. You can keep your neck and cheeks clean-shaven or not and just let the hair grow.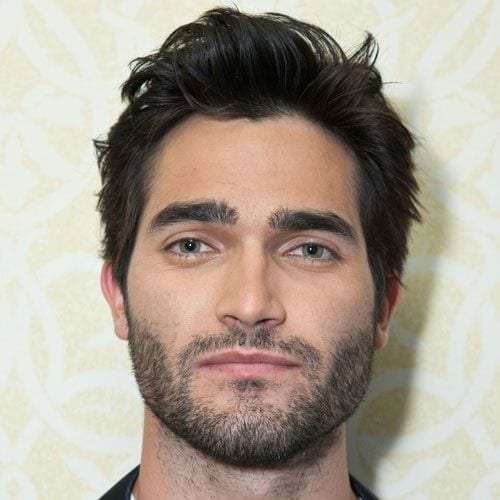 43 – Chin Strap
This style is a thin strip of facial hair that connects the sideburns to your chin.
Chinstrap styles may include a mustache or soul patch. Groom and trim properly, to make it look like a strap that goes around your head and down under your chin.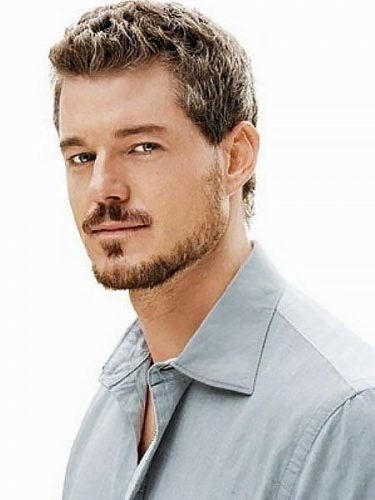 42 – Subtle and Understated Style
Teenage boys love to look manly and mature, and this style is perfect as it does not require much maintenance. It is easy to keep and looks super attractive. This super hot look includes spiky hair but only from the front part, a very thin beard, and a thin mustache.
This style looks perfect on guys in their teens and early 20s because they want to look older than their actual age. Check out these Curly Hairstyles for Teen Guys.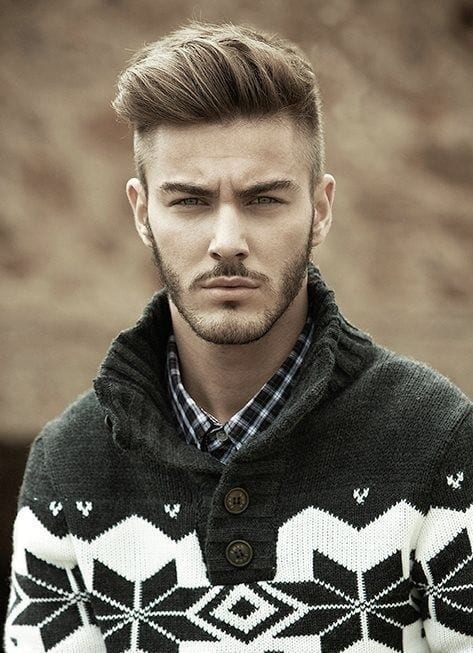 41 – Goatee Swag
If you have patchy, thin facial hair, this style is perfect for you. Shape your facial hair from the corners of your mouth down to your chin.
A tip for you, let the hair grow and pull off a style from one of the popular goatee styles depending on where your hair is growing.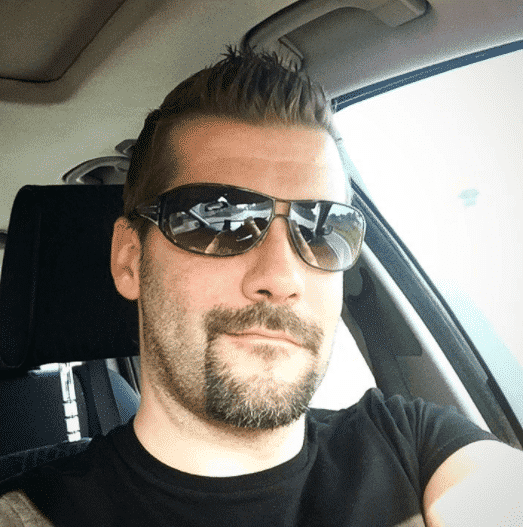 40 – Balbo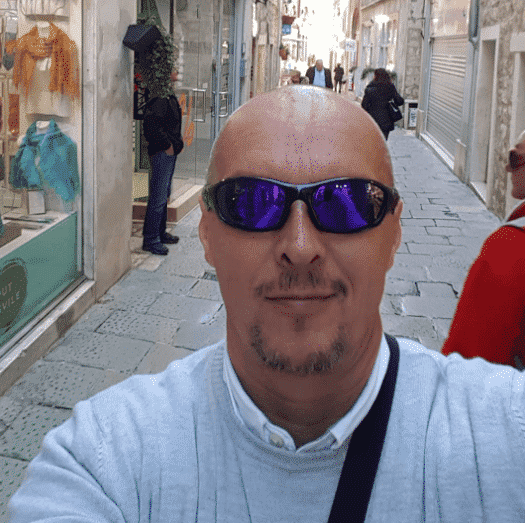 39 – Swag Mutton Chops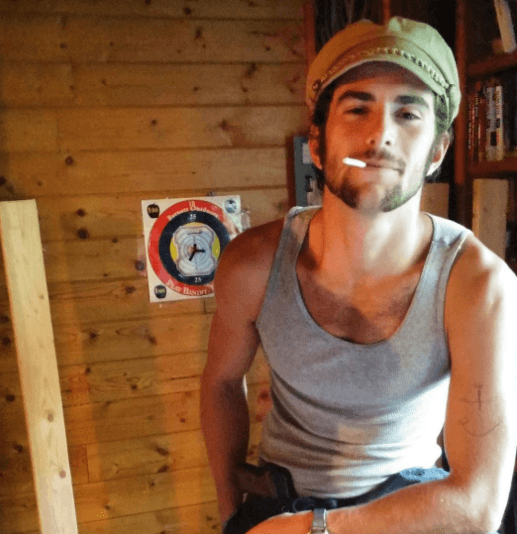 38 – Stubble
This is a stubble style with intent. Set the clipper blade to between 1.3 and 1.5 mm.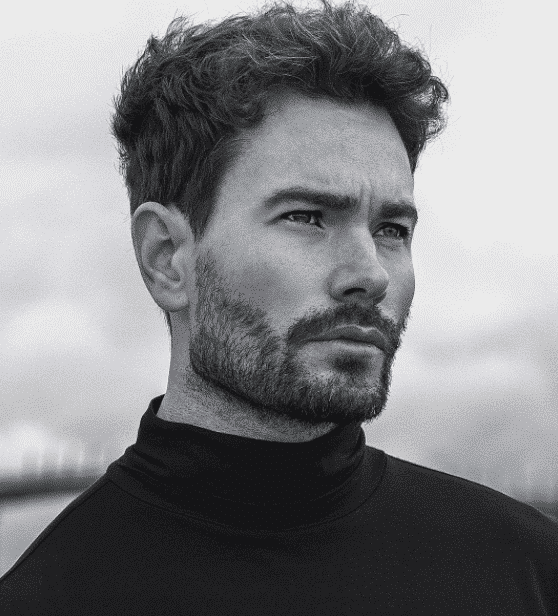 37- Connected Style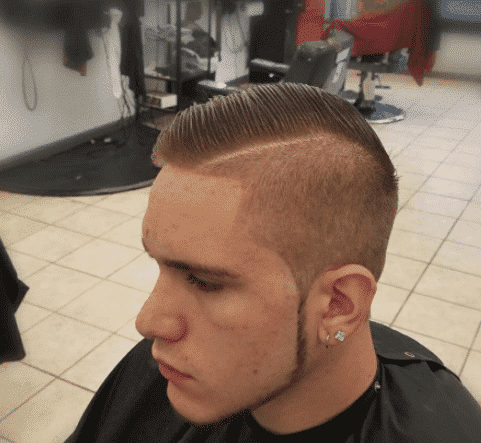 36 – With a Swag Hairstyle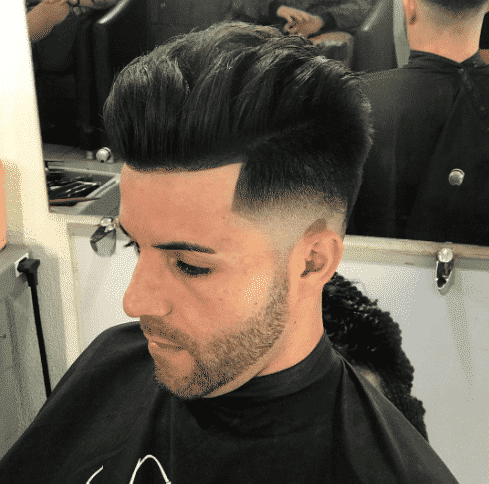 35 – Slaying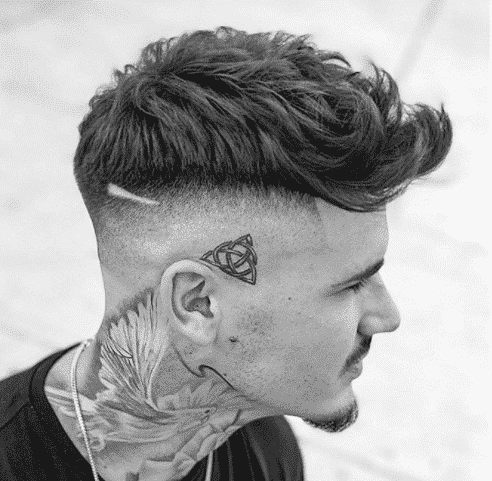 34 – Cool and Casual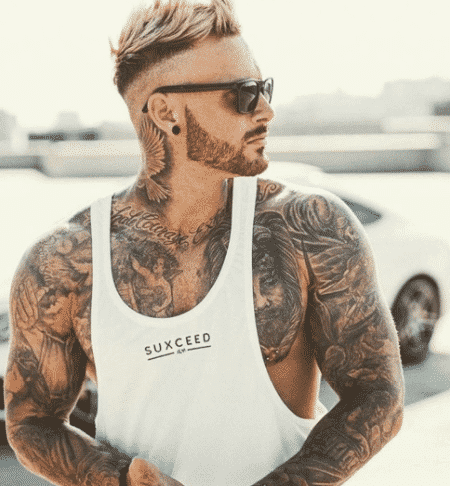 Popular Beard Styles with Names
33 – The Arabic Style Beard
This typical Arabic style beard is ideal for young boys, this gives a sharp look due to the way the lines are defined in it, also this is really short in length so it is easy to maintain.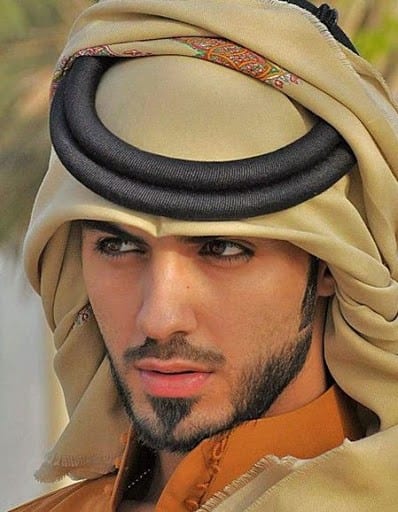 32 – Box Shaped Beard
A box-shaped beard is ideal for elongated faces, as broad faces will look further broad in this beard. A box-shaped beard takes time to grow and settle at an equal length.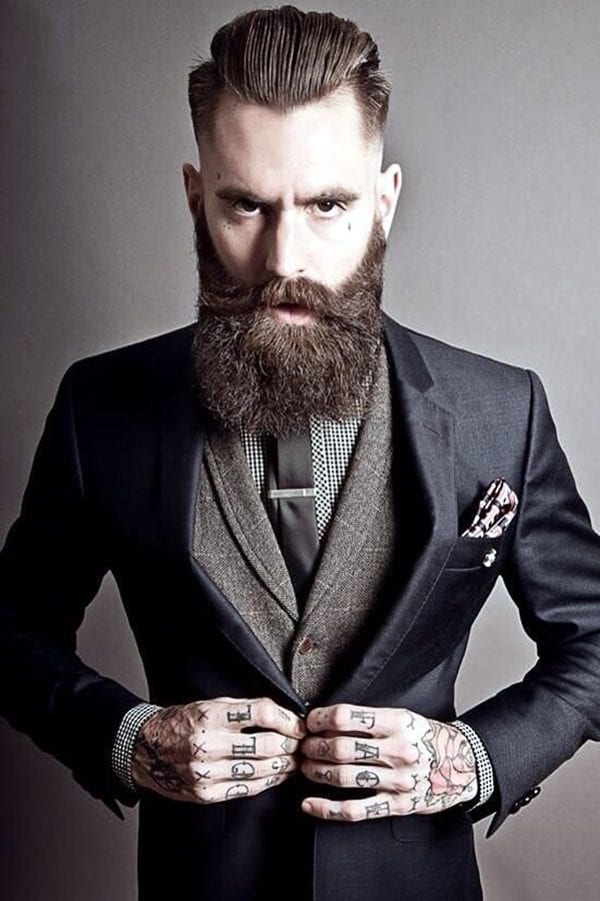 31 – The Broad Jawline
A great trick to make you face shape looked more defined is to have a beard of this sort. This will focus on your jawline and hence will end up making your face look thinner.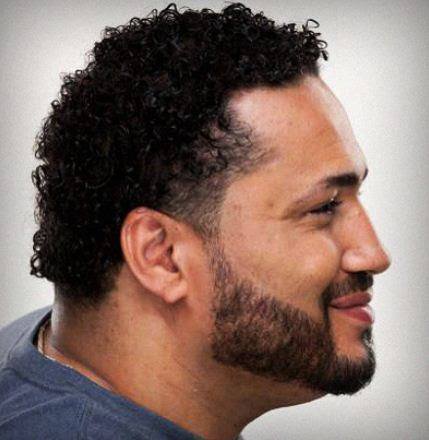 30 – The Chinstrap
The chinstrap begins from one corner of the face and ends on the other corner. This has been one of the oldest yet one of the most trendy beard styles in men.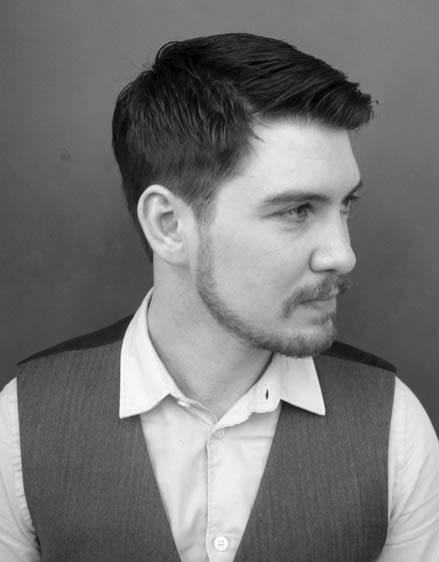 29 –  The Defined Sideburns
Instead of letting your sideburns grow out in their natural shape, you can also shave and give them precision. These defined lines will give your face a bolder look.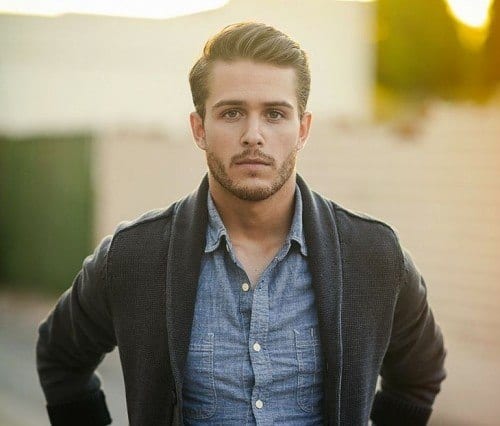 28 – The Edgy Beard
This edgy beard is ideal for any man who is willing to give himself a completely different look. This involves adding a lot of hairlines in the chin.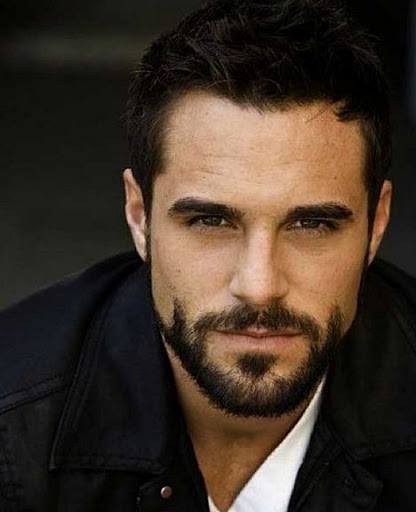 27 – The Extended Long Goatee
The extended long goatee is similar to full beard but is medium in length and is sharp and pointed at the chin. This suits almost all face types and can be worn by men of varying age groups.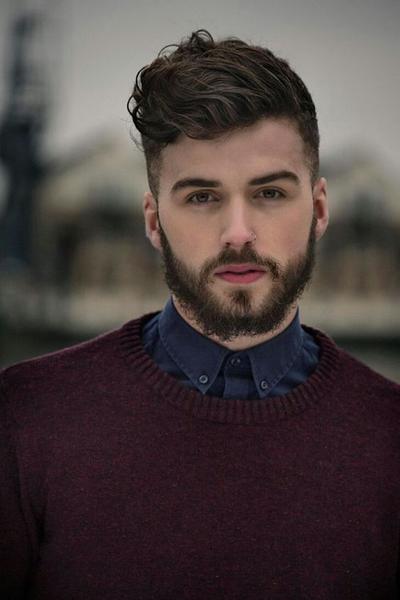 26 – The Full Beard
No matter what age, what size and whatever face shape you have, the classical full beard is the easiest solution. No matter what era we move to, this is never going out of fashion.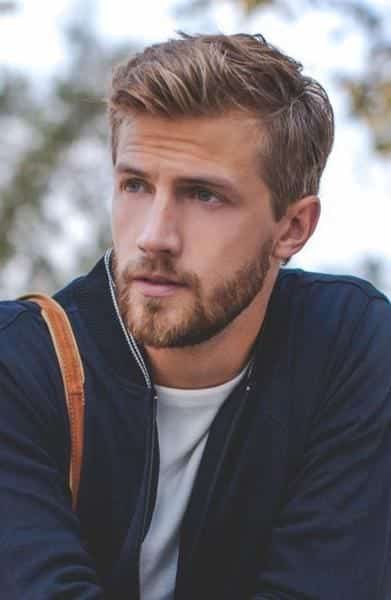 25 – The Fuller Goatee
Extended and Fuller goatee is only slightly different from one another, the fuller goatee has thicker hair, hence giving the beard a fuller look.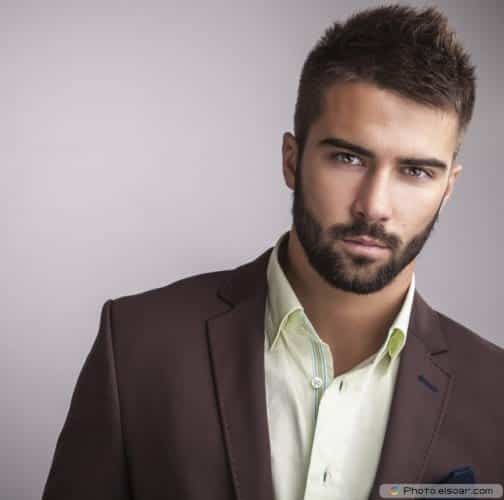 24 – Long Bushy Beard
As the name suggests, a long bushy beard includes the hair to grow in their natural shape and style. This beard is ideal if you want to give yourself a rugged look.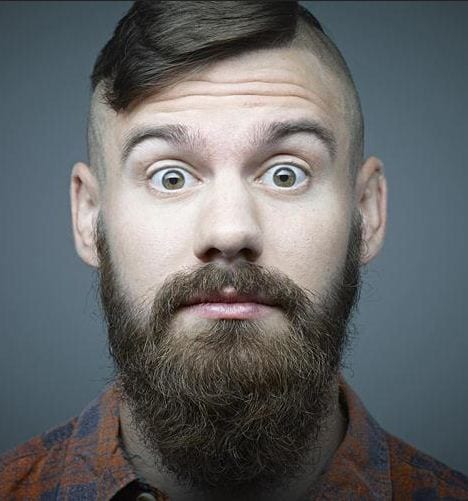 23 – The Medium Stubble
A stubble beard is easy to grow, you just have to wait for the facial hair to grow and a medium stubble, i.e. it has slightly darker hair then the new grown facial hair.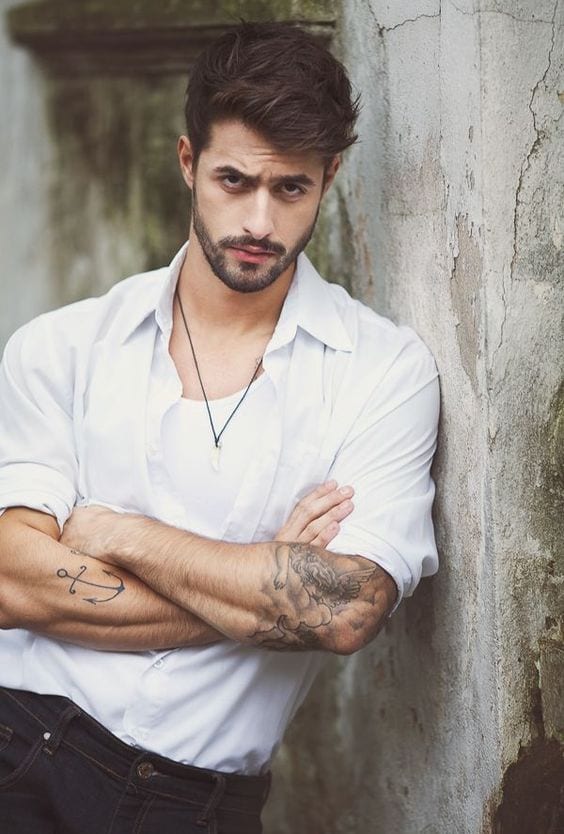 22 – The Pointed Mustache
There are various beard styles which have the disconnected mustache with them, so you can also style your mustache, give it a pointed look to appear even sharper.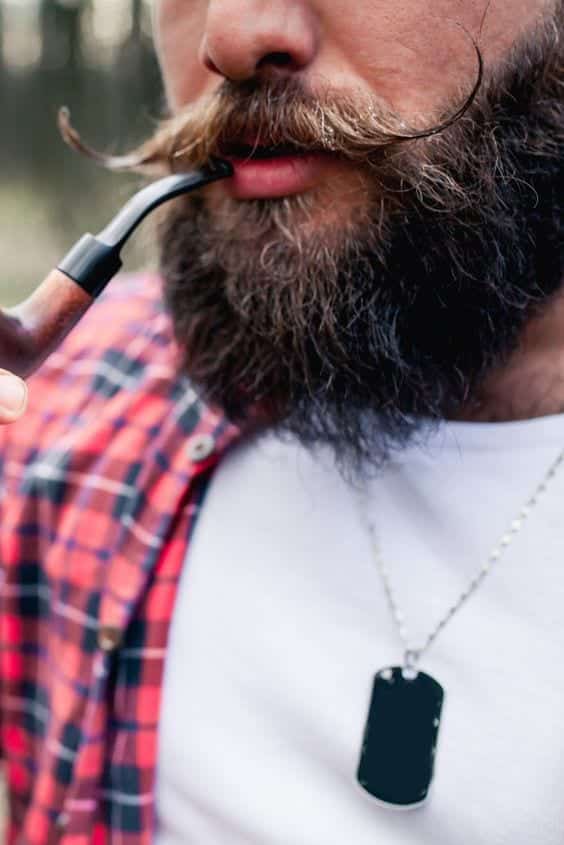 21 – The Shaggy Style
Remember Shaggy from Scooby Doo? Yes here we have a beard style inspired from him, a shaggy beard looks a little unkempt but adds a lot of ruggedness.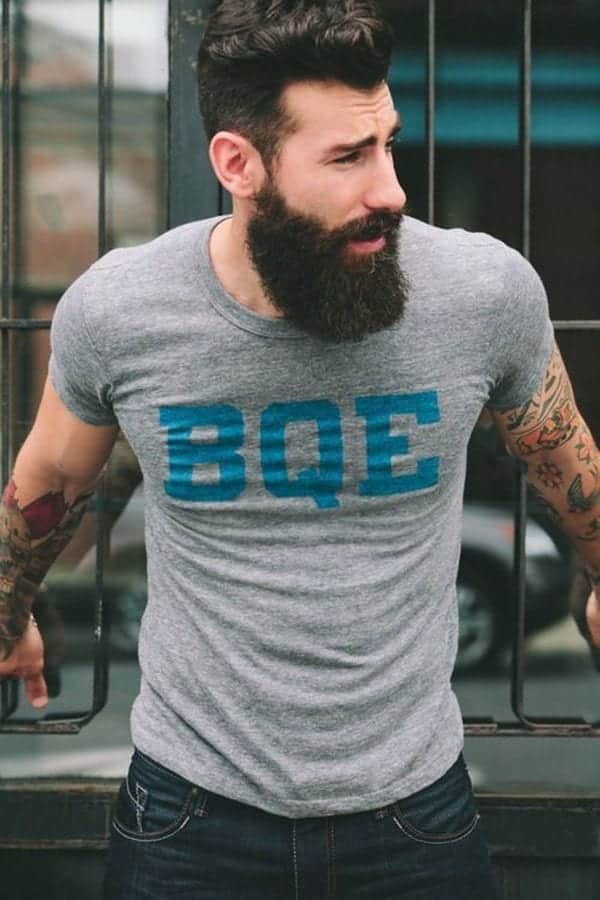 20 – The Shaved Lines
Many young boys are a fan of having their facial hair all shaped up. Well, they can totally give themselves an edgy look by having shaved lines.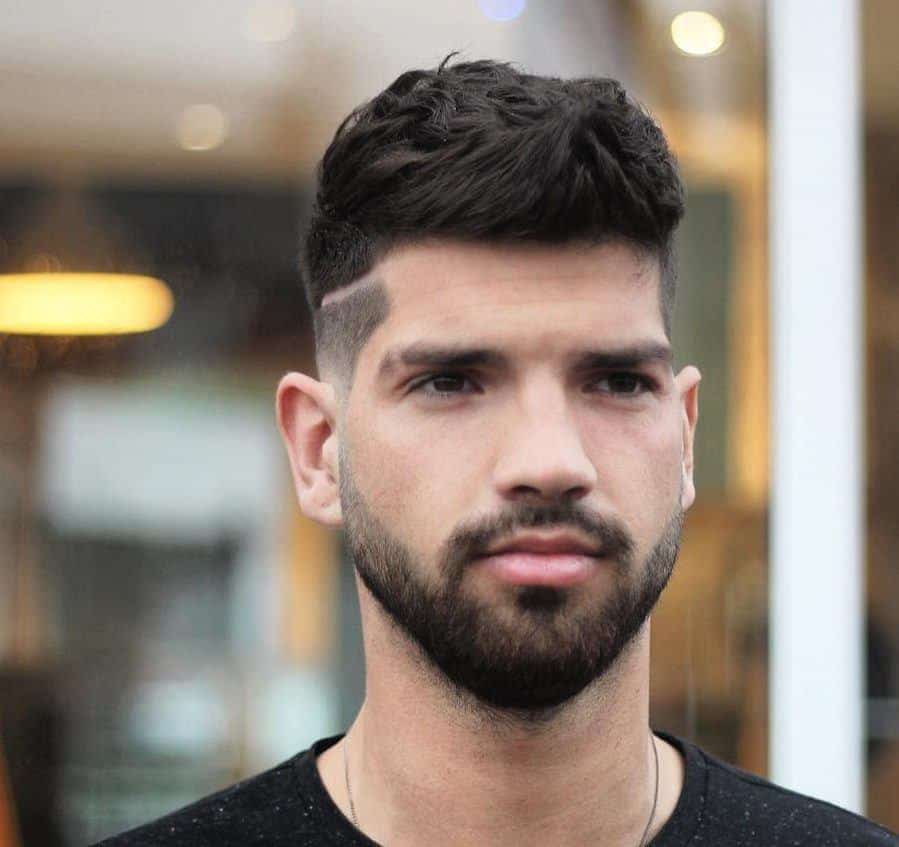 19 – Taper Beard
Many of the guys are interested that the area around their jawline and chin should appear the longest, so this style is for all of them and can be achieved even with help of a trimmer.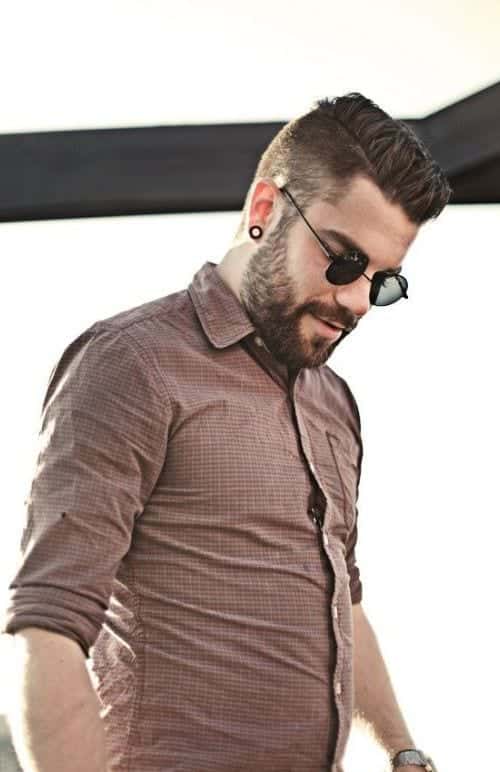 18 – The Thick Beard
The thick and fuller beard is what every man dreams of. This doesn't need a particular direction to grow in but must be trimmed accordingly.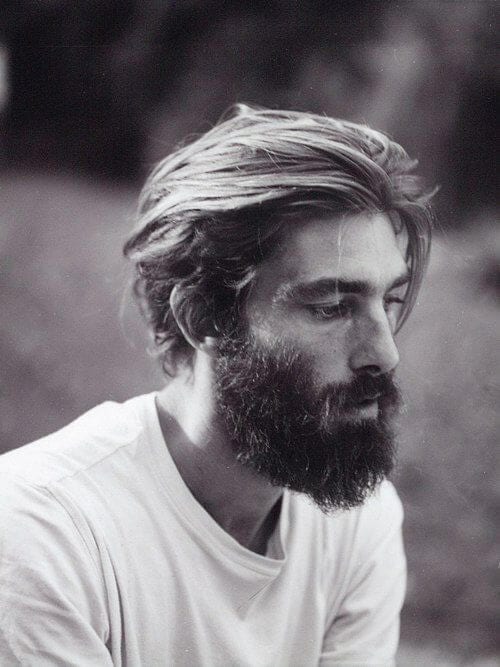 17 – The Tight Beard
The tight beard, as appears from its name is basically a facial hairstyle which will give you a very composed and well-maintained look.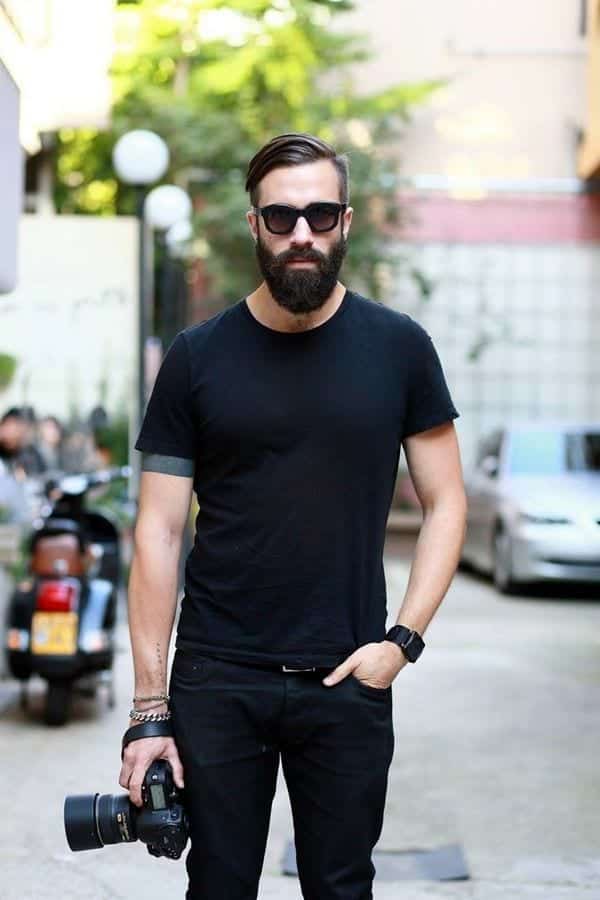 16 – The Beard Till Neck
To give a more artsy look you can also have the beard growing till the beginning of the neck. This is not very popular but many men who experiment prefer it.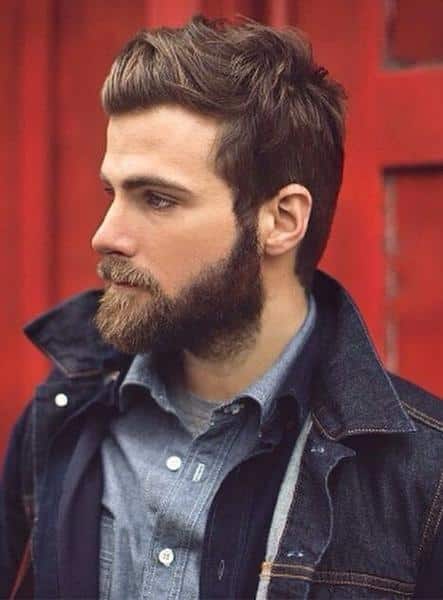 15 – The Rounded Bandholz
The famous Bandholdz beard style can also be given a rounded trim from the ends, this can complement well with the bald head.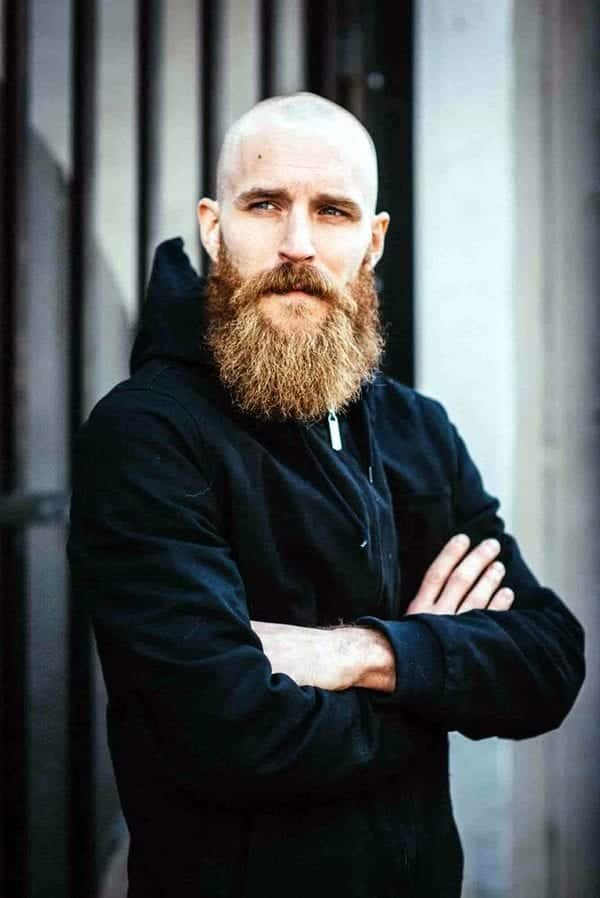 14 – The Balbo Beard Style
Take best beard highlights from the iconic Robert Downey who stole the real-life show with his groundbreaking Balbo beard look and we cannot possibly be more grateful for Hollywood fashion. It's a great swag look for men in their 40s and beyond. Now coming towards the main question, what exactly is a Balbo beard?
The Balbo beard is suspected to have its origin in Italy and it includes a mustache, combined with a soul patch and some beard hair on both sides of the soul patch. It's a beard style that gives you the gangster look without looking like you made a lot of effort into your look.
So who should grow a Balbo beard? Men with a prominent chin who wish to make the chin look broader rather than narrow or pointy should definitely go for this style.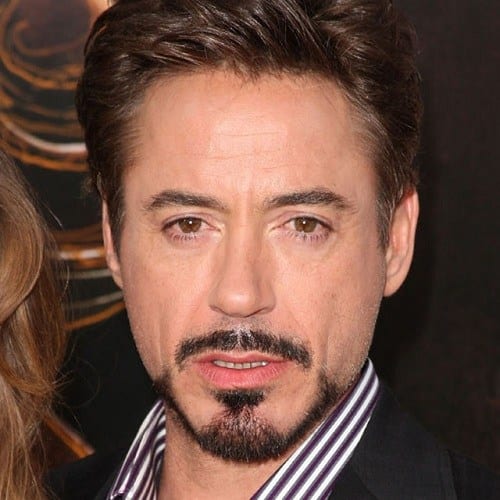 13 – The Bandholz Beard Look
Want the smuggest yet most artistic style? Go for the Bandholz.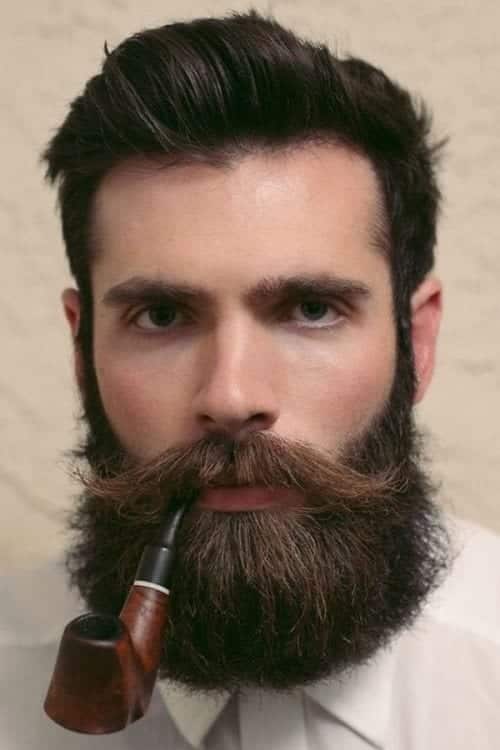 12 – The Stubble Goatee
The immensely grim yet appealing stubble goatee beard look has got men wanting to keep it for longer and we can see why. The less detailed circle beard for men keeps it light and cool and mildly formal. Check otu Celebrities Goatee Styles; These 20 Actors Who Love Goatees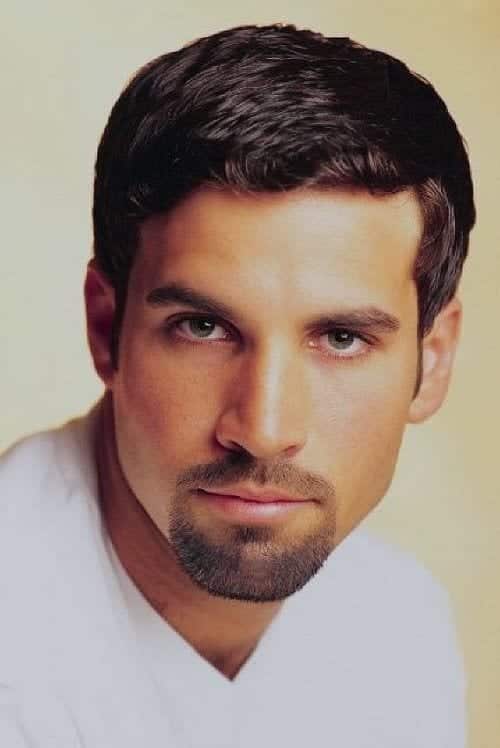 11 – Extended Goatee Style
The extended goatee is simply a broader form of the traditional goatee. For instance, while this is what you'll call a goatee: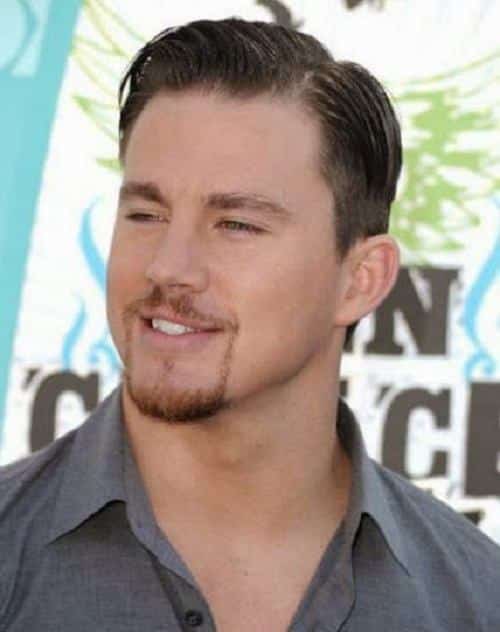 An extended goatee will look more like this: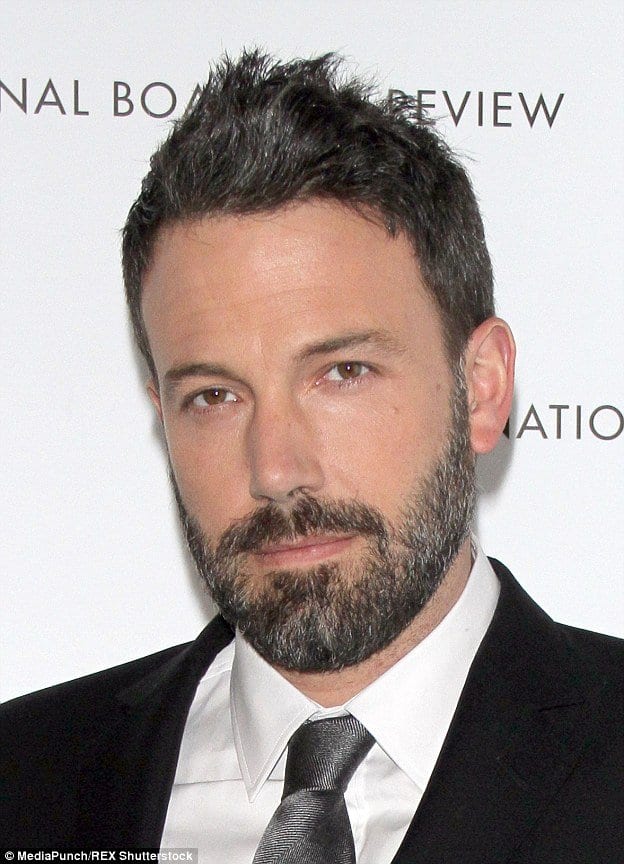 The picture above shows actor Ben Affleck in an extended goatee which of course includes a mustache.
10 – Friendly Mutton Chops Look
The friendly mutton chops look of Bradley Cooper will admire you to bits because the attractive star has impressed fans with this look in some of his best work. Check out Mutton Chops Beard Styles-15 Best Looks with Mutton Chop Beards
The mutton chop beard style involves broad sideburns that are connected with the mustache. It gives a man a very bold but also a friendly look. Once again, there are many different beards of this style which trend from time to time. The T mutton chops, for instance, have been more popular amongst older man while the boomerang mutton chops are a favorite for youngsters.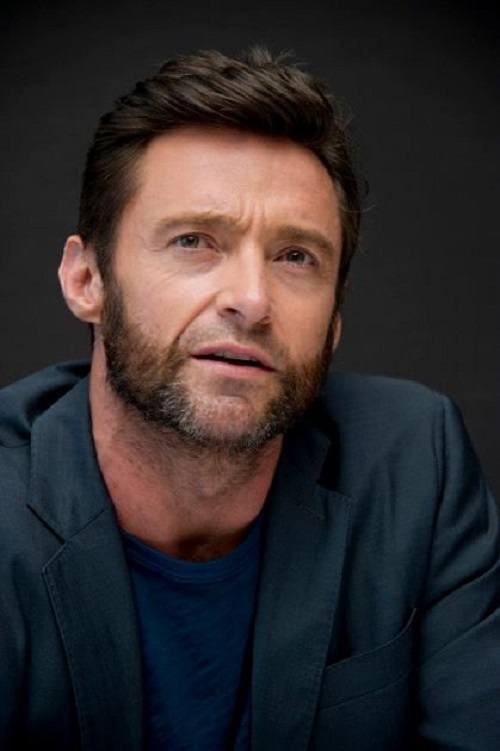 9 – Swaggy Full Beard
Who says an absolute full beard style cannot be swaggy or equally cooler? So retain your cool and bring out your swag with a completely full beard for men because style comes in all ways.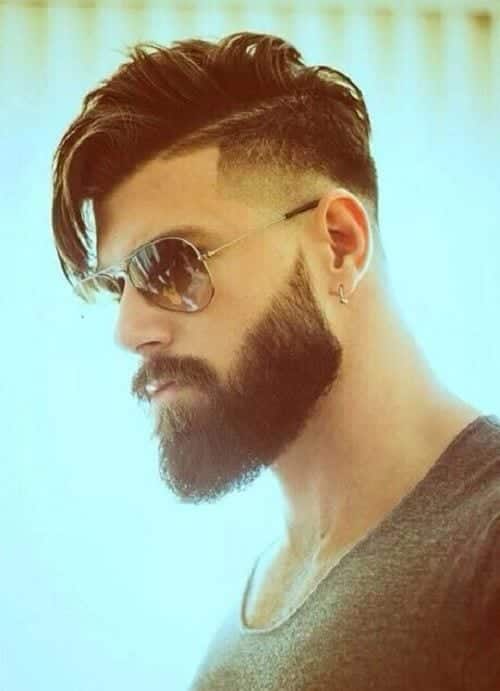 8 – The Garibaldi Style
The festive Garibaldi beard style will be handy if you tend to keep your beard messier than most people would. have your try depending on whether you can manage long beards!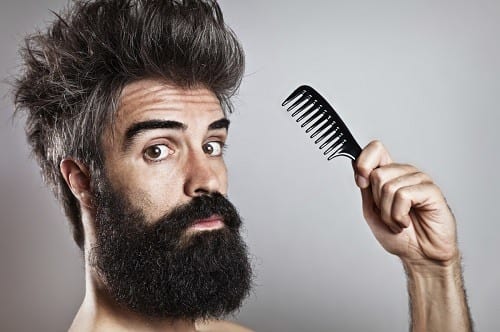 7 – The Imperial Beard Style
The glorious imperial beard style from the past has finally made its way and is included in the list of all awesome beards to be followed by men in the year to come.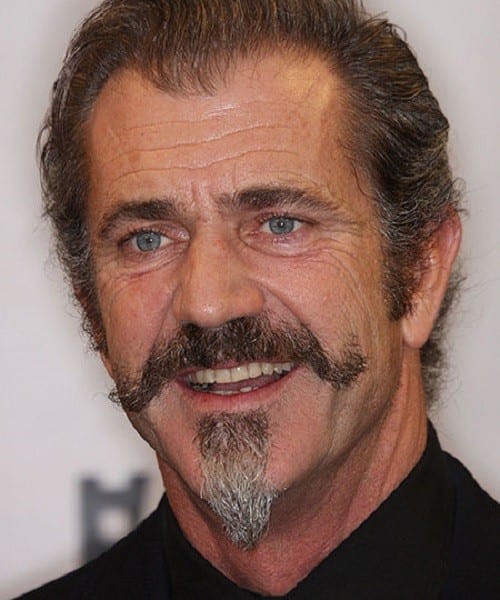 6 – The Short Stubble
The signature style of none other than the most memes-inspired singer in the image below has given us some great tips about the short stubble beard look.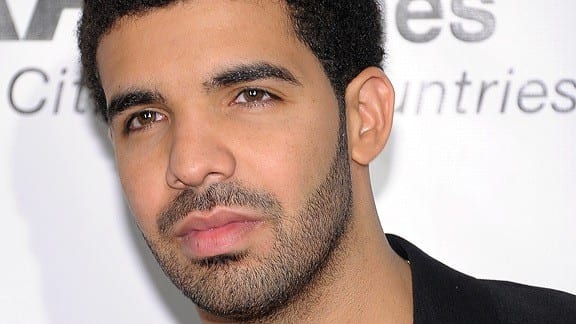 5 – The Medium Stubble
The perfect spot in between the full beard and clean-shave is the medium stubble beard. If you're looking for a beard style that represents your laid back and casual personality then this is what you're looking for. It can easily be maintained with an electric trimmer.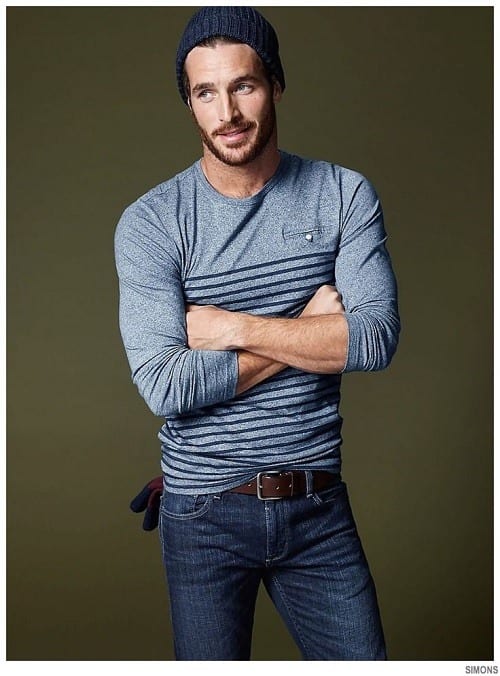 4 – The Long Stubble
The long stubble beard style for all those who want a bit of everything in their beard styles.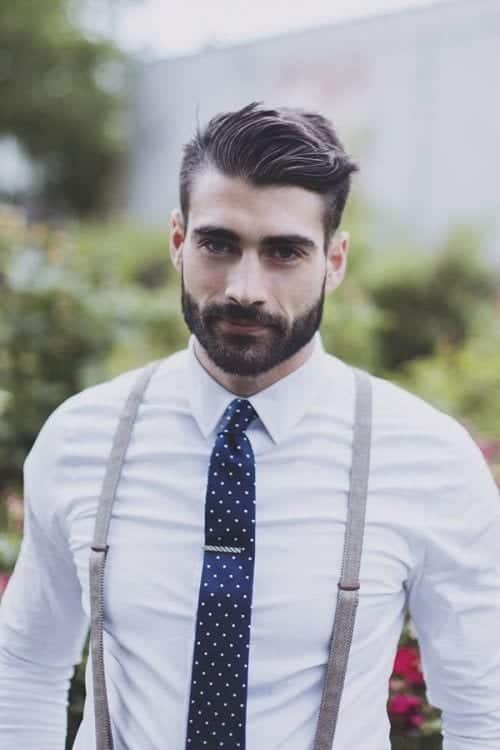 3 – The Van Dyke
One of the oldest beard styles that never goes out of style. The Van Dyke came around in the 17th century and it is a combination of mustache and goatee with clean shaved cheeks.
Over the years, many variations of this style have developed so every guy can find a van dyke beard to suit his personality and face shape. Many actors have made this look popular by growing it to impeccable perfection, our favorites include Johny Depp and Christian Bale.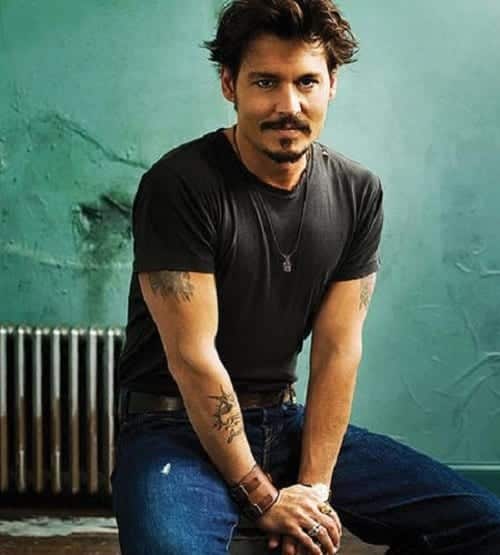 2 – Groomed Stubble
The groomed stubble beard style for men who want to come off as friendly and outspoken. Let's have a try.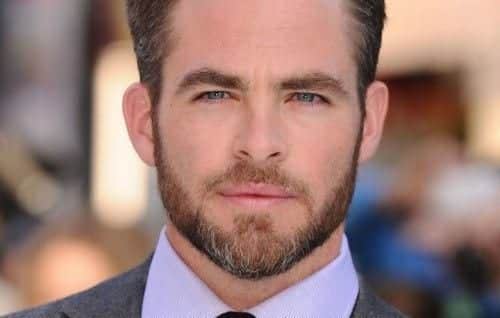 1 – The Jawline Beard Style for Youngsters
This beard style is also known as the chin strap beard and you can grow it with or without the mustache, and it looks great on young guys. These beards got popular in the 18th century but now once again they are back in style this year. This beard style involves growing a thin strip of hair from one end of the face to the other including the jawline and chin.