Short Beard Styles 2023. As important as it may seem, a good beard style does, in fact, contribute a lot to your overall personality. Let it be a good hairdo, an impressive beard style or your clothing tactics. All of these factors make so much of your first impression that it's quite mandatory that you keep them always up to the mark and quite flawless no matter what.
And this is why we are here to give you the elements which would highlight your personality like no other aspect will. A good short beard style can represent you as friendly, or formal or decent and even a negative vibe could be latched on to the style you choose to wear. So you need to look through these capturing beard styles for this year and have a nice chance to change your look for good. Plus, you would be coming off as exactly who you desire to.
Summers are the best time to get rid of the full beards and opt instead for a heat-proof beard style like the ones shown below.
How to Style Short Facial Hair
Let's start with some tips on styling a short beard:
Even if you want a short beard, let mother nature take its course and let the beard grow for a couple of weeks first. The time it takes varies from one person to another.
Once the beard has grown to a good length, you can decide the length and style you want.
Use a good shaving tool which also has the power to give a nice and defined trim for the perfect beard.
Start by combing your beard in a downward direction.
Begin by trimming to get your desired length.
Next, move on to define the desired shape.
Keep checking the beard to ensure that it's even
Prepare for shaving and always use a shaving gel for best results.
Keep rinsing the blade every few minutes.
Do shave your neck for a neat and edgy look.
If you have a patchy beard, you can find some great tips here: How to Fix Patchy Beard; 7 Tips to fix Patchy Facial Hair
Use beard oil regularly for a well maintained and soft beard and trim often to keep it in shape.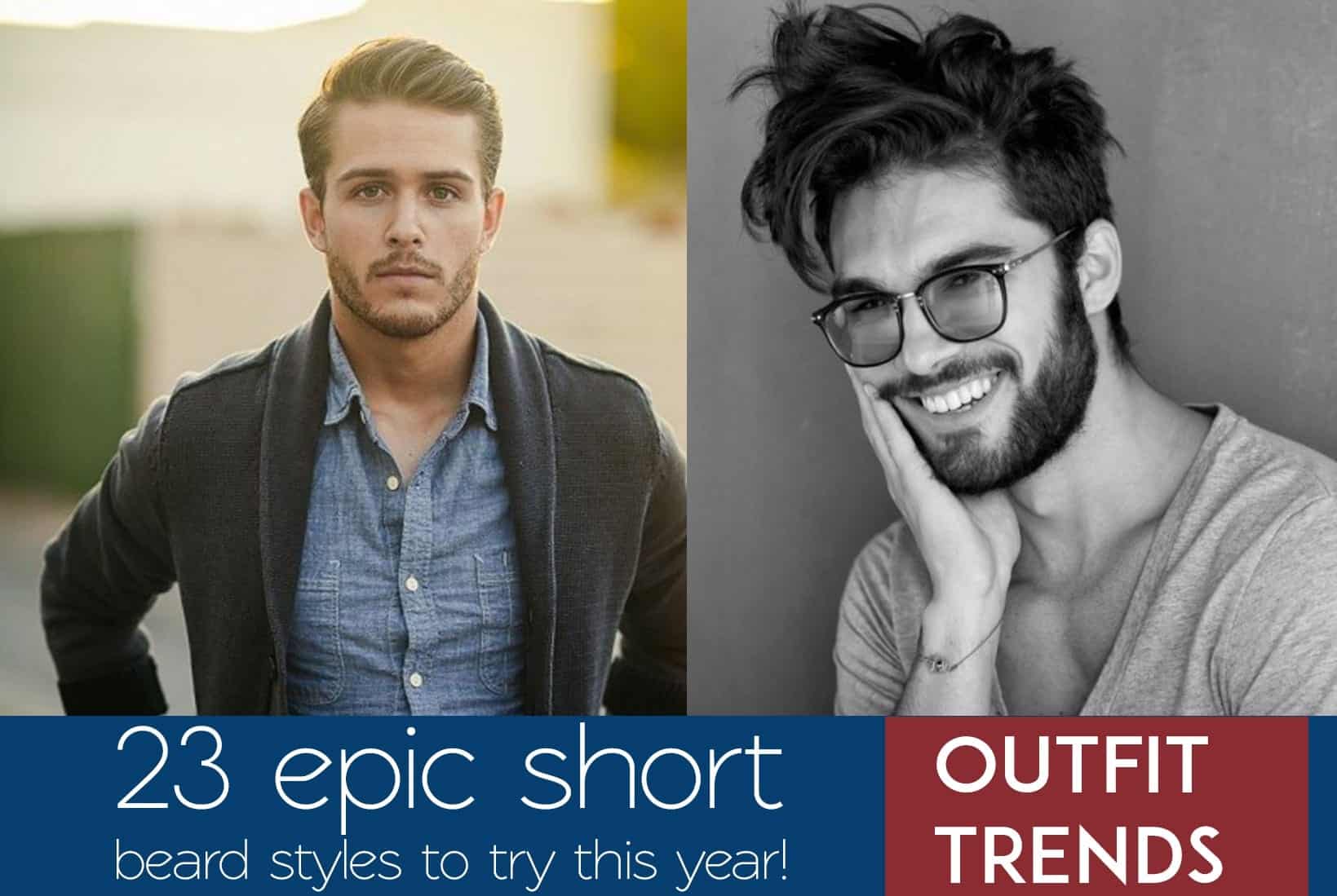 RECOMMENDED: Beard Styles for Asian Men
↓ 23 – Stubble Style
A stubble and formally short beard look will be your ultimate comfort beard style for this year and you will find yourself opting for it, nearly at all occasions. This is a great way to get a rugged manly look without having a beard and it's the perfect choice for those who don't love long beards. But it's important to maintain this style with good tools as well because otherwise it looks like you just forgot to shave.
To avoid having a patchy stubble, let the beard grow in a bit first.
Remember to create a nice even look and give a defined shape.
Use a shaving gel for well-defined cheek lines.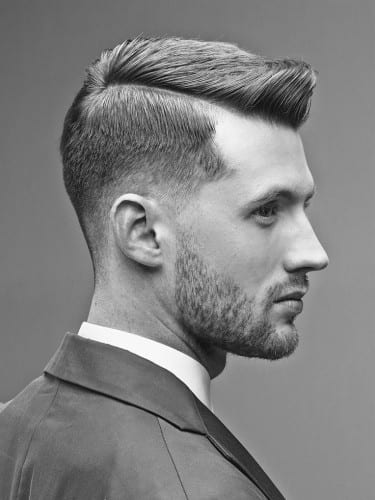 Step by Step Video Tutorial – How to Shave the Short Boxed Beard
↓ 22 – Defined Lines Beard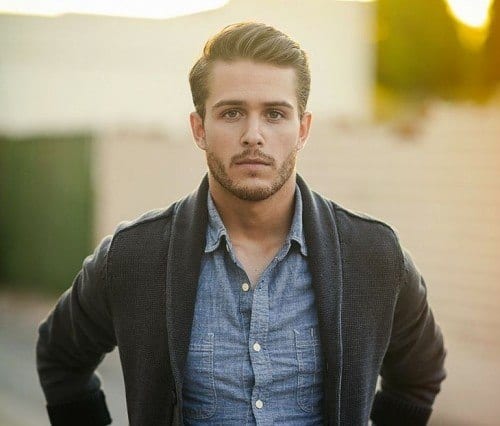 ↓ 21 – Short Beard with a Little Fuzz
The short beard look with a bit of fuzz for men will be handy when you want a look that's not much formal. Have a look at Celebrities Beards Styles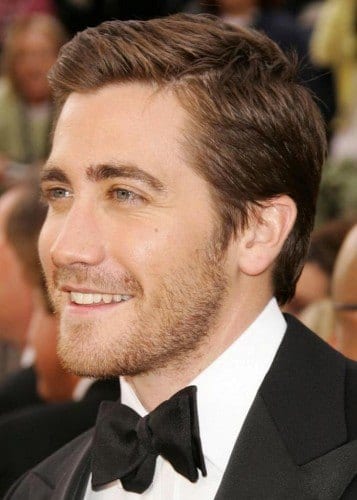 ↓ 20 – The Thick and Thin Beard Look
This beard and hairstyle combination of Hugh Jackman is ideal for men in their 40s. So if you want to get older in style, he's the best man to get some inspiration from.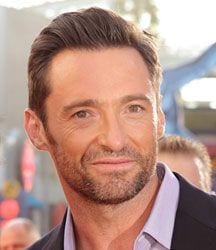 ↓ 19 – Beard with Grim Style for Teen Guys
This will also be a nice try if you want your style to be grim and serious, but also attractive.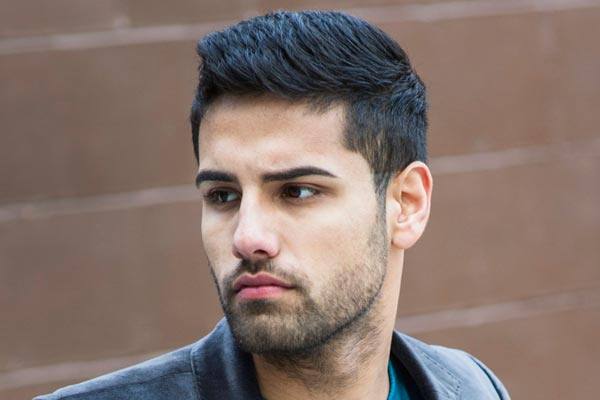 One of our most favorite celebs, Zac Efron, has often been seen sporting beards like these in his teenage days, have a look: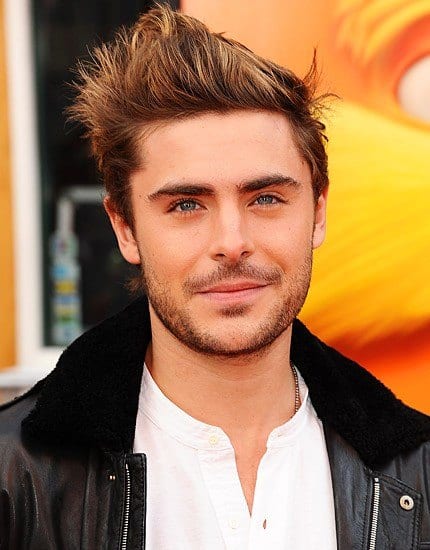 ↓ 18 – Sexy and Short
The currently sexiest beard style for men to have this year and impress all those around with a mysteriously catchy style.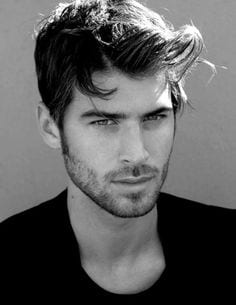 ↓ 17 – Natural-looking
The most natural and decent-looking style for men to have when they don't prefer a lot of change with their beard styles and want something good with less effort. Check out 25 Popular Beard styles for Arabic Men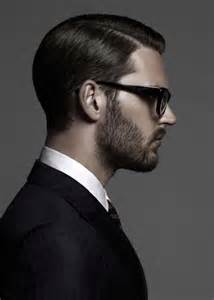 ↓ 16 – Thinnest Goatee Style for Men
Goatee styles are into the fastest growing beard trend and many men are finding it to be the newly attractive and comforting style to adopt. This one is the thinnest type of the goatee beard look.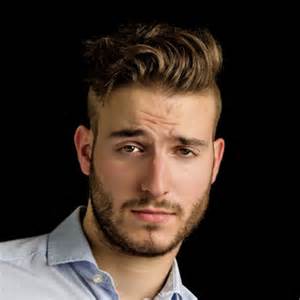 ↓ 15 – Prominent Goatee Style
Want others to give a second glance? Have your try with this prominent goatee style that ensures everyone knows how fashion-updated you really are.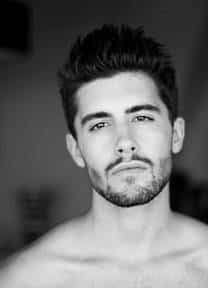 ↓ 14 – The Chin Strap Mustache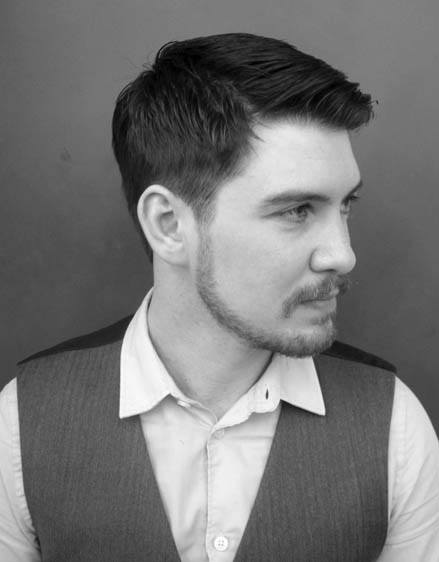 ↓ 13 – Simple and Masculine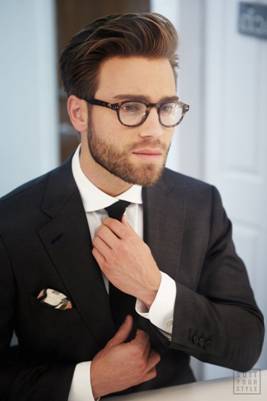 ↓ 12 – Thick Patched Look
Beard with a comparatively thicker patch style for those who love a bit reckless thickness with their facial hair. So here's a famous celeb's example for you. RECOMMENDED:  15 Different French Style Facial Hairs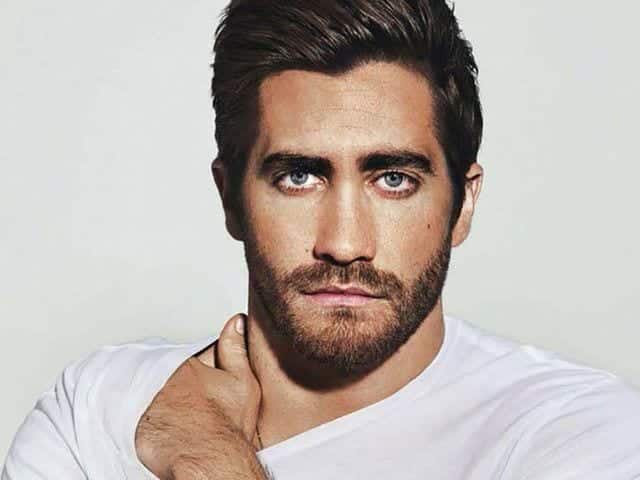 ↓ 11 – Short Tapered Beard
Tapered beard looks great with this disconnected hairstyle, moreover, if you have a round face then this is undoubtedly the look to go for since it gives your face some length, hence making it appear ovular.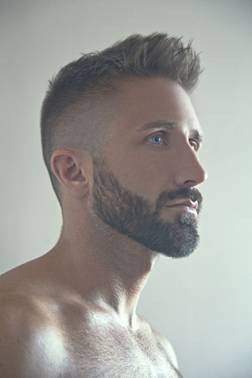 ↓ 10 – Patchy Goatee
Who doesn't love Beckham? His beard styles are always inspirational and copying them is a sure shot way of looking hotter than ever. This classic beard style of his can look good on men of all ages and of all face shapes.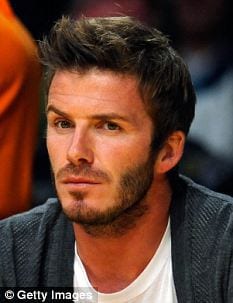 ↓ 9 – Full-fledged Look
This beard is more towards a full beard style but has been maintained to give a nice and well-groomed look. Sport this look with a messy hairstyle and it's sure to make girls go crazy over you!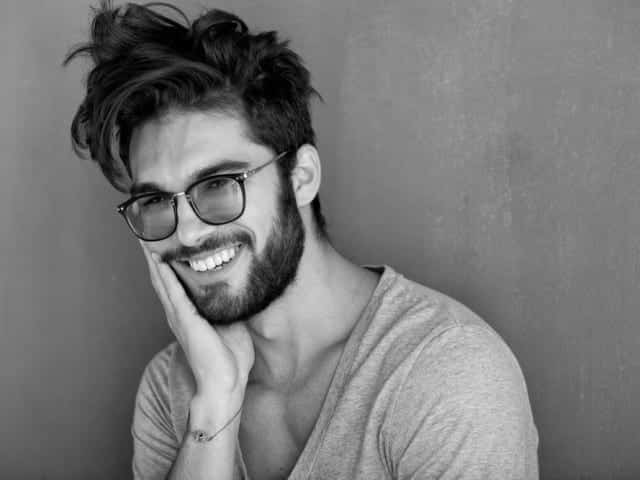 ↓ 8 – Fuller Goatee
The ideal look for the men who're working in the corporate sector.
↓ 7 – Textured Swag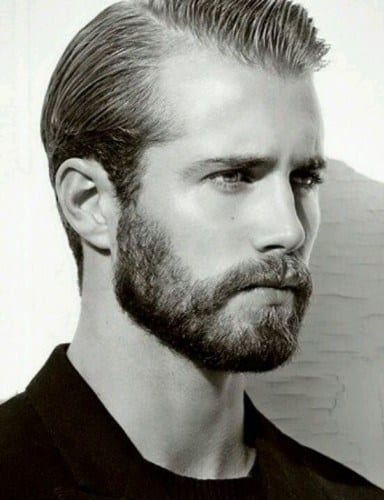 ↓ 6 – Use an Outline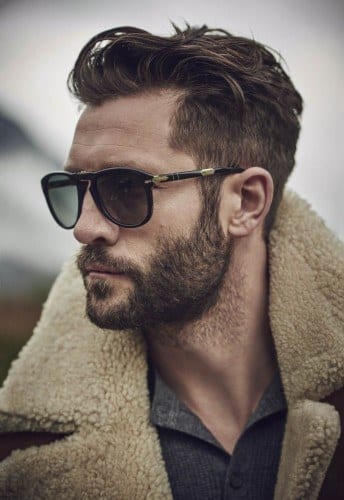 ↓ 5 – Uniform Style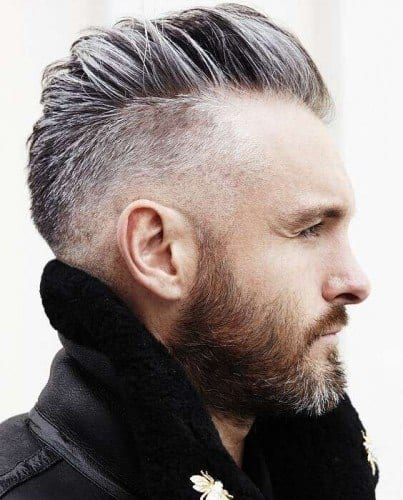 ↓ 4 – The Burly Gentleman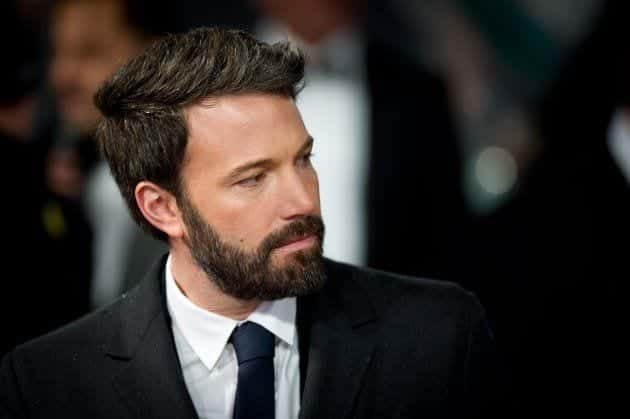 ↓ 3 – Long Chin Curtain Look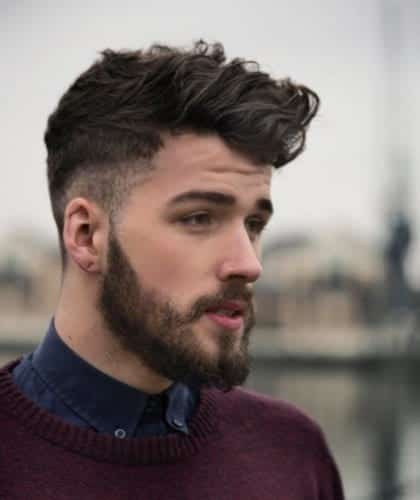 ↓ 2 – With Long Hair Style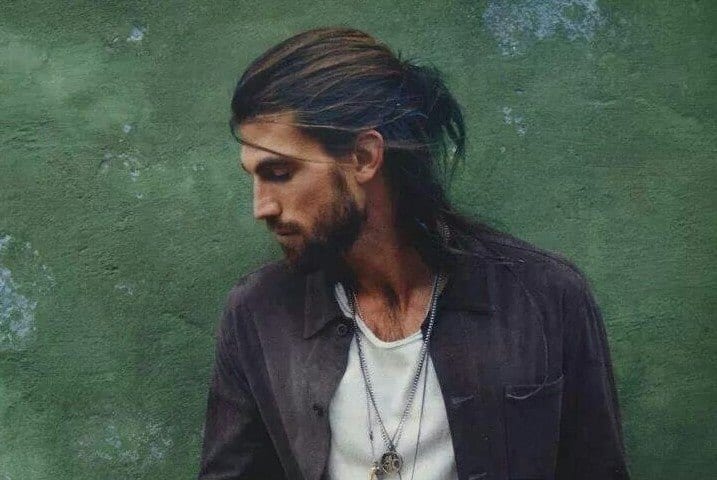 ↓ 1 – Stylish Woodman Look