Beard Styles for Round Faces: The round face shape is a little tricky when it comes to choosing the right beard style for it. a lot of individuals look for styles that can help make their face look slimmer and sharper. For women, contouring helps give the effect. For men, different beard styles can help give a similar effect. Beard does not necessarily mean a beaver look. You can look absolutely dapper with a light stubble as well.
Some flawless beard styles to add that little bit of attraction to all the round faces out there. Most of them have the attribute of being celebrity-inspired so you can easily get the style of any of your favorite celeb and get the class you need for your facial character. Have a look at these top 28 beard styles for round faces to transform your current look into something that suits you best. Do not miss out on the chance to have a crazily impressive style.
What Beard Style To Choose For a Round Face?
Maintaining a beard can be a difficult task especially for men on the go. Here are some tips that will surely make it  easier:
Facial hair needs just as much nourishment as your scalp hair. Nobody wants dry and brittle facial hair.
Oil your beard with essential oils like jojoba, lavender, and rosemary that will leave you smelling good.
Grow it to a certain length to give it different styles. However, make sure to trim it regularly to give it a decent shape and length.
Give it a sculpted look by going for a beard wax.
Make sure to select a beard style that best suits your face shape.
If you are keeping up with the current trend of sharp beard looks, make sure to pair it with a sharp haircut as well.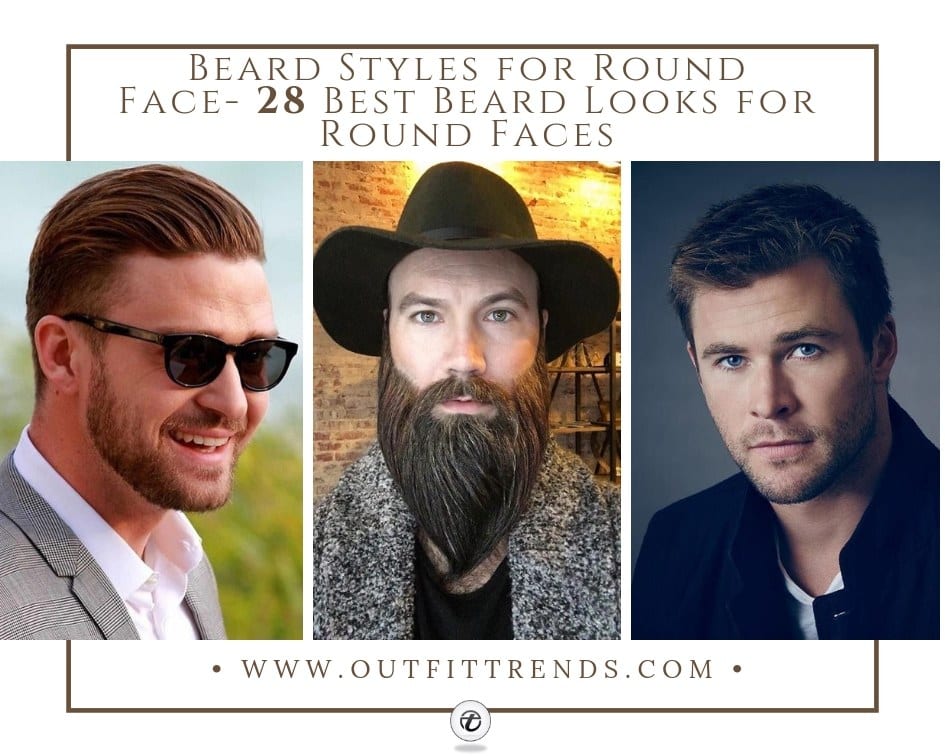 RECOMMENDED: 30 Cool Facial Hairstyles To Try This Year
↓27. Gerard Butler Style
We all know that Gerard Butler has got quite a grip when it comes to swaggy styles, let it be his beard or the groundbreaking smile. This light stubble around his chin and moustache is a great, sober look for men of the age. You can also go for this style if you have short hair and need something to go with it. You should not go for a heavy beard without having a thick mop. Particularly this is a great look for professional men looking for a neat and decent appearance.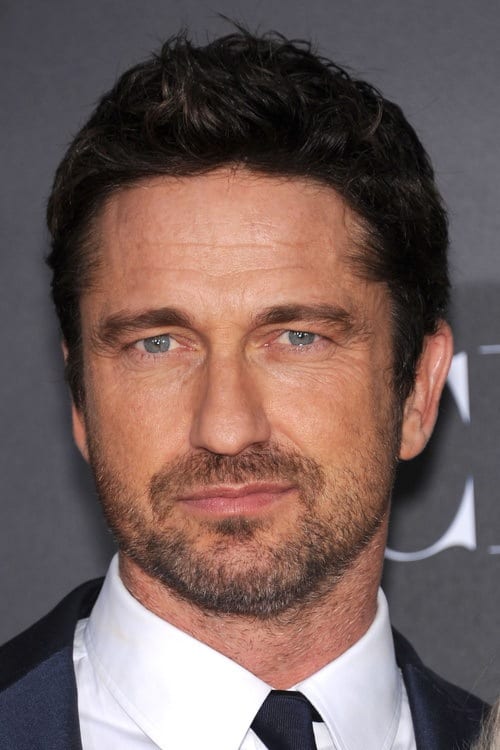 ↓26. Half-Trimmed Beard Look
Half trimmed beard look comes in handy if you happen to be an admirer of naturally stern styles. Done with how difficult it is to deal with a long beard or are simply looking for a change? Well, worry not. We have a solution for you. Trim off your beard till you are left with light stubble. Most women absolutely adore men with light stubble as it helps them look mature for their age.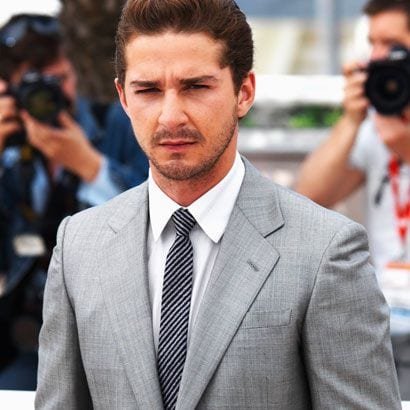 via
↓25. Cute Beard Style for Round Face
Cute beard look at your disposal if you wish to retain your youthful look. Young men cannot be expected to sport a full beard. What will look best is a light, neat look. Giving it a natural look is the right way to do it. However, if you want a more mature look, add some sharpness to it.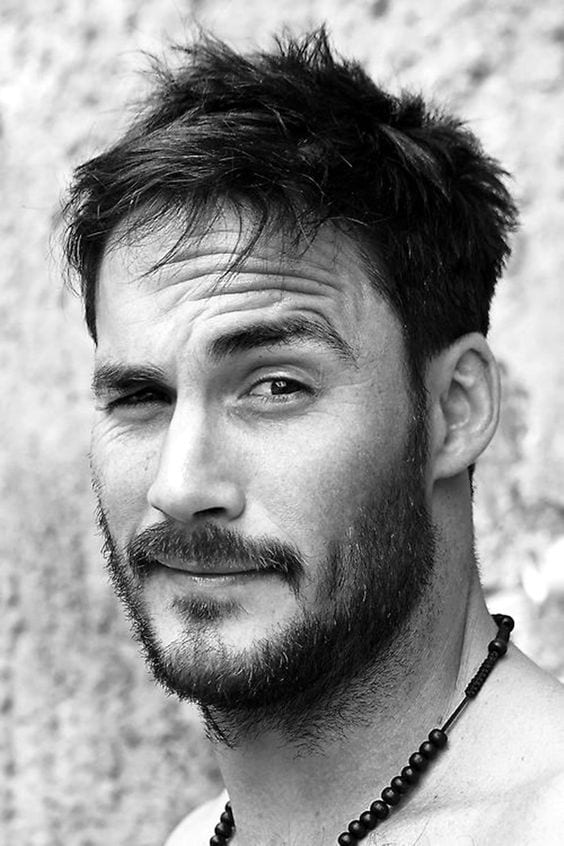 ↓24. The Sexiest Half-grown Beard
This sexy half-grown beard for men will be your ultimate guide to a complete manly style. This look is appropriate for both Western and Eastern men as it helps give a stern look. The circular look with definitely look cool for your face shape. Additionally, growing out beard can be a challenge because you are left with an irregular growth. To overcome that problem make sure to trim the hair so as to make it look neat and regular. The almost sharp cut at the cheek gives a very gorgeous look to it. Sculpt out your beard for formal occasions by going for beard wax or gel which you can easily find on Amazon for a little over $12. Do check out Hippie Hairstyles for Men-27 Best Hairstyles For A Hipster Look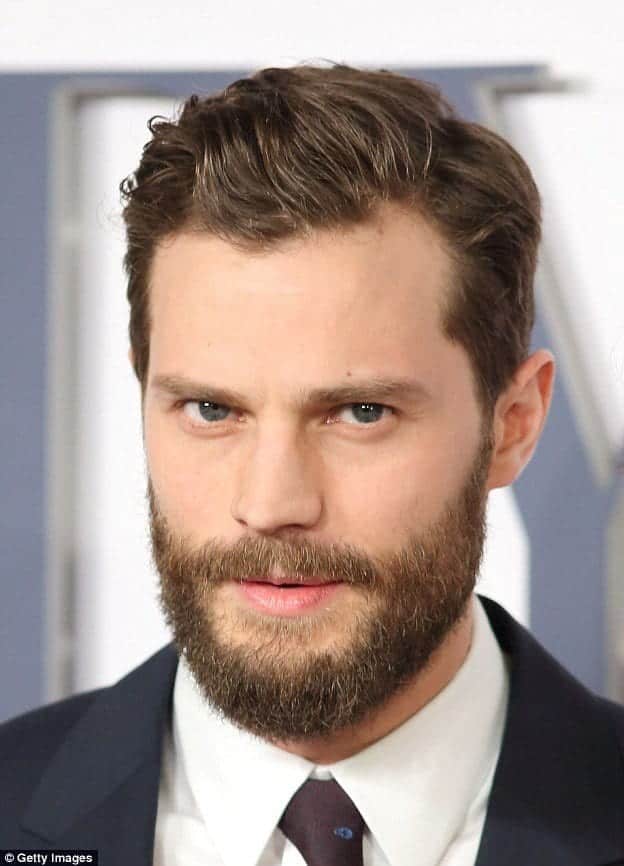 via
↓23. Robert Downey Jr. Iconic Iron Man Style
The iconic style of Robert Downey in Iron Man has all of us awestruck with the swag he carries with his character. Why go for a boring and dull look when you can look this cool? The unique cuts and the sharp look will surely make you stand out. While you could try your hands on it at home, we would suggest going to a professional to replicate this style. However, the only downside to it is that it will require regular efforts to keep it looking this well. But as they say, every good thing comes with its own price.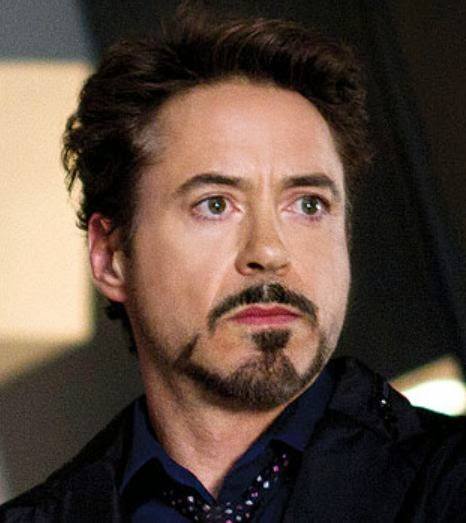 ↓22. Kobi Kotchman's Beard for Round Face
Want to make your jawline look more prominent? Get a refined look by going for a well-trimmed look. Use a trimmer to get nicely-shaped sideburns and facial hair. This is another great look for young men on-the-go.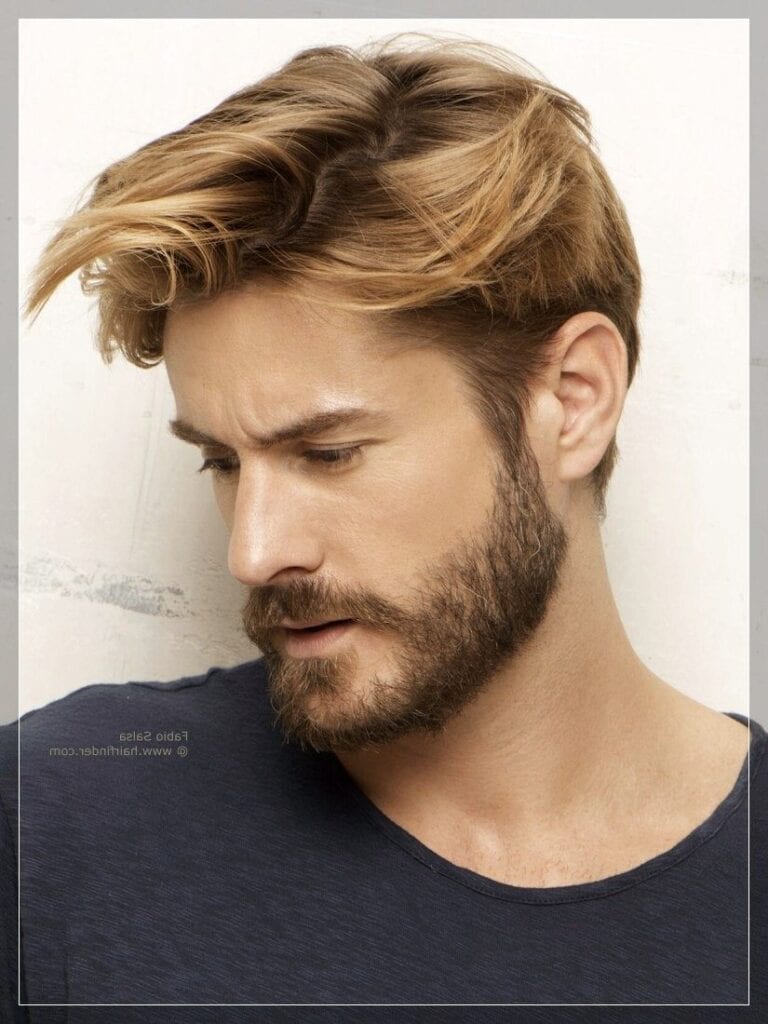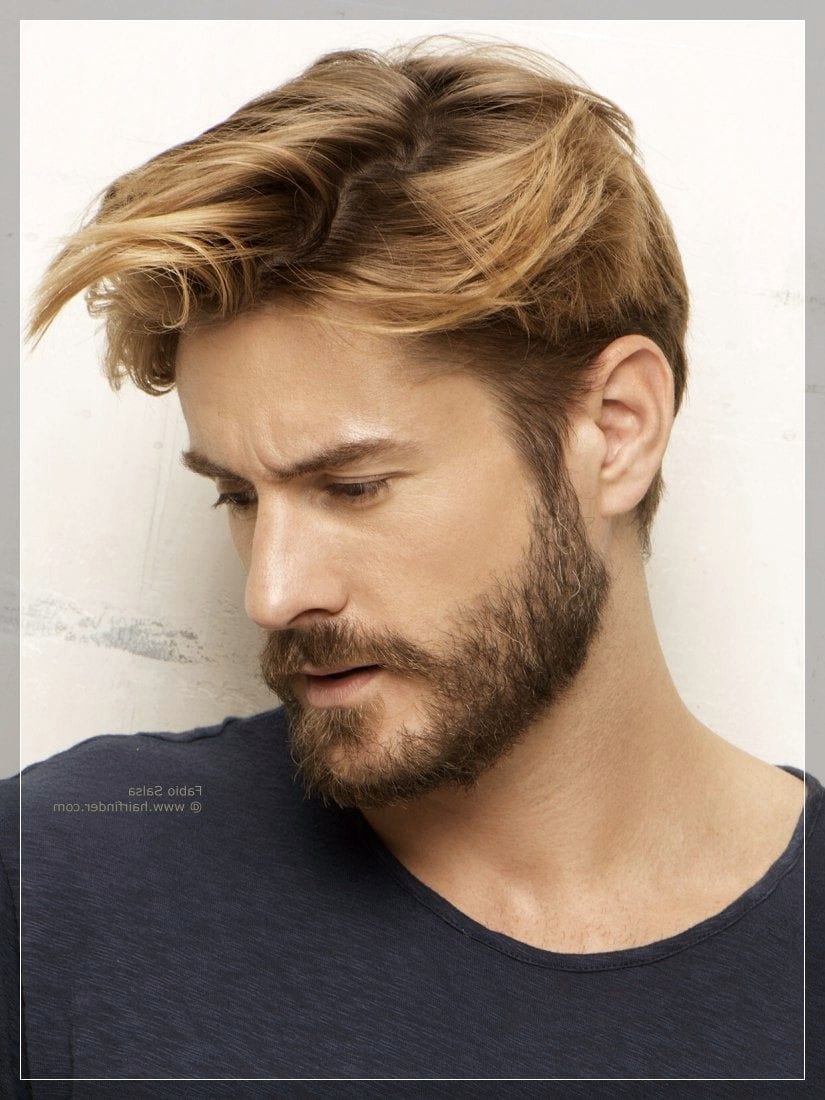 ↓21. Taylor Kinney Seductive Look
Want a look that will melt the hearts of many? You are at the right place. Take a look at Taylor Kinney's thick beard that you could replicate to turn heads along the way. Grow out your beard and mustache for a thick and heavy appearance. Trim out the ends for some neatness and you are good to go.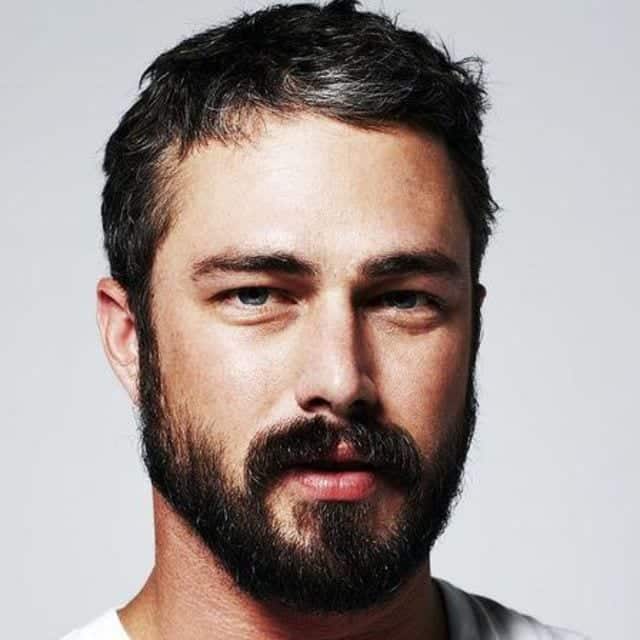 ↓20. Zac Efron's Light Beard Style
Here is another Zac Efron inspired facial hair look that is a great option for all young men out there. If you want to impress your girl and want to look your best, this is the perfect youthful style to pick.
via
↓19. Hipster Look for Men
A lot of men want to look edgy and cool with their fashion and beauty choices. From tattoos and spiked hair to their outfits and shoes, all are required to give a hipster vibe. If you are one of those, here is a beard style you would want to choose.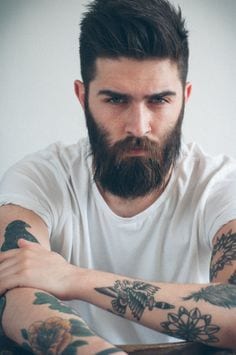 ↓18. South Asian Style
Here is a beard style that we would surely recommend for South Asian men. With beard being an important part of their appearance, many Eastern men go for styles that help them look mature yet super dapper. This slightly thicker look can look great on many. While it may need regular maintenance, it will surely be all worth it. For the next couple of months, you will be spotting more of this beard style as it seems to be the trend of this year.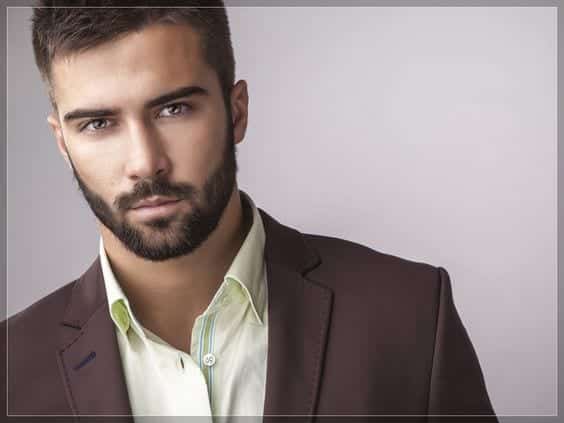 via
↓17. With Slick Back Hair
via
↓16. Leo Caprio Half Round Beard
The Oscar-winning actor, Leonardo DiCaprio, is not only famous for his Movie and fashion choices but also his beard choices. Fortunately for many, he has had a couple of different looks that you could take inspiration from. For example, his extremely rugged look for The Revenant was something that all men suddenly wanted to get done. While others have admired Leo for his light stubble, one that is loved by all males and females alike. Here is one of his styles that you could replicate if you have a round face shape. If you want to retain your face shape, you can keep the beard circular to complement the roundness. However, if you wish for a more sculpted look, you can trim your beard for a more angular look.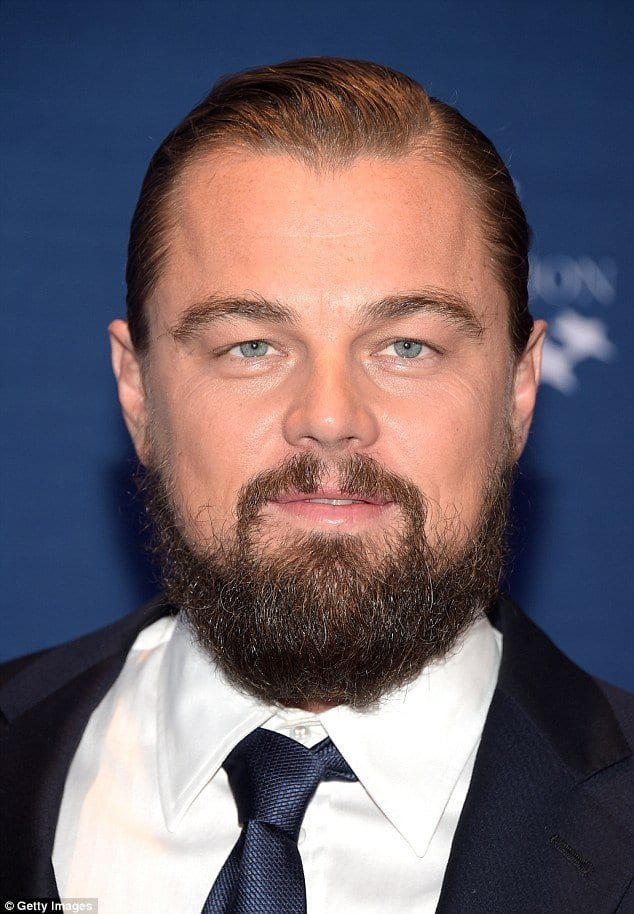 via
↓15. Long Beard with Long Hair
We can't take our eyes off this look, and we bet you can't either. Give your long hair the perfect pair with this unique style beard for a gorgeous and cool look.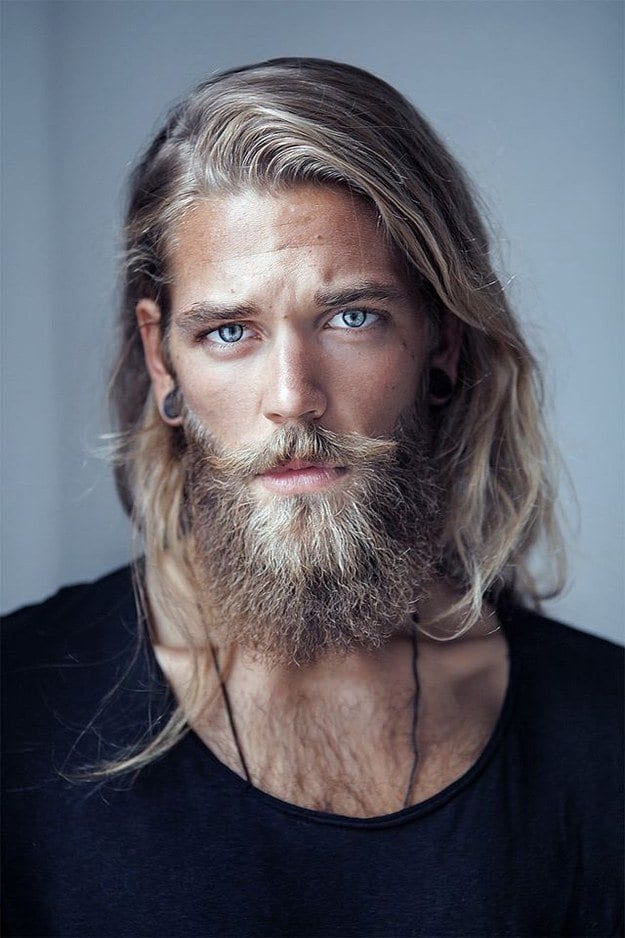 ↓14. Beard Style for Teen Boys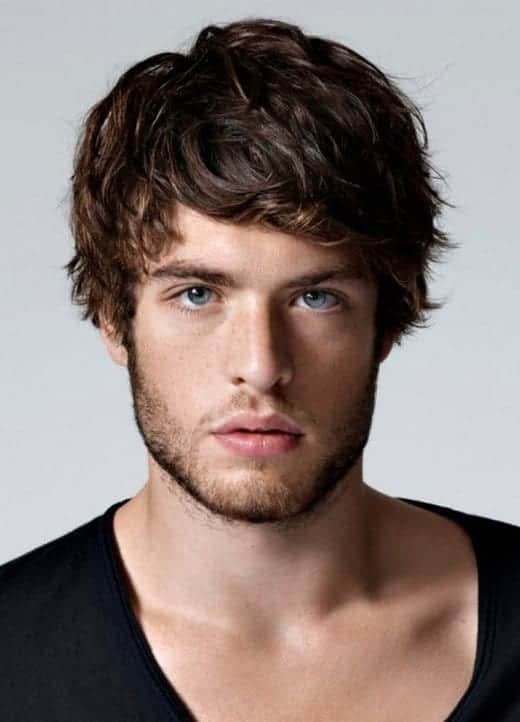 via
↓13. Over Grown Beard Look
Haven't shaved in days and still don't intend to? Worry not. Here is how to style your overgrown beard into a more presentable one. The mature look is great for professional men that need to look formal at work at all times.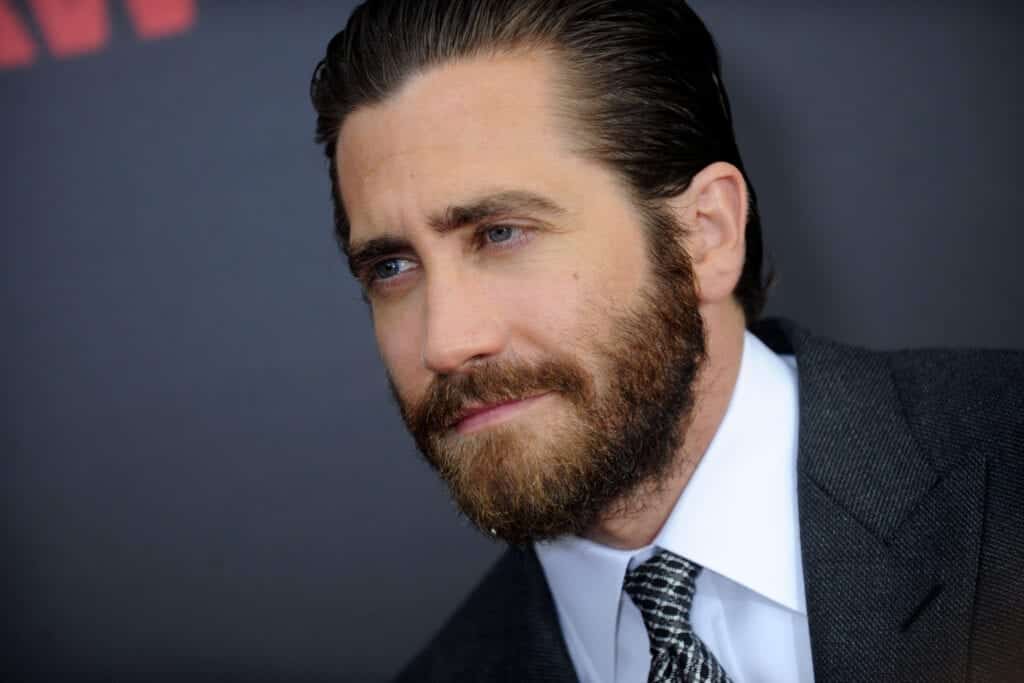 ↓12. Beard for a Youthful Look
Add some definition to your face shape by going for a style that helps refine your features. The barely-there mustache lets the beard stand out, giving it more focus. The sharp and angular shaved beard gives a contoured look.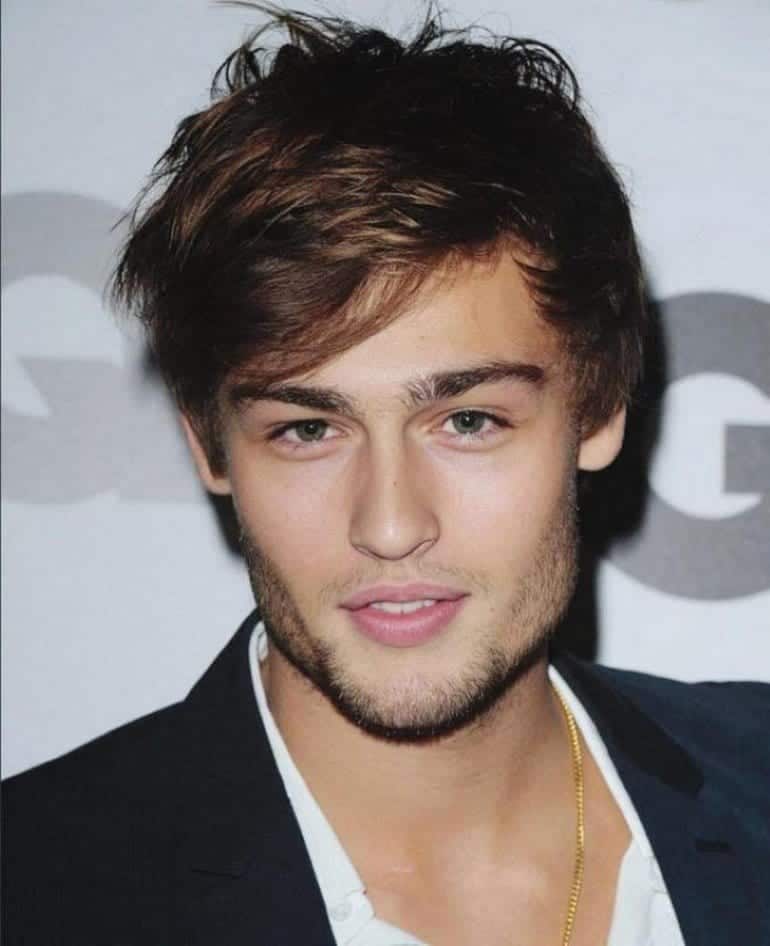 ↓11. Leo's 90's Look for Men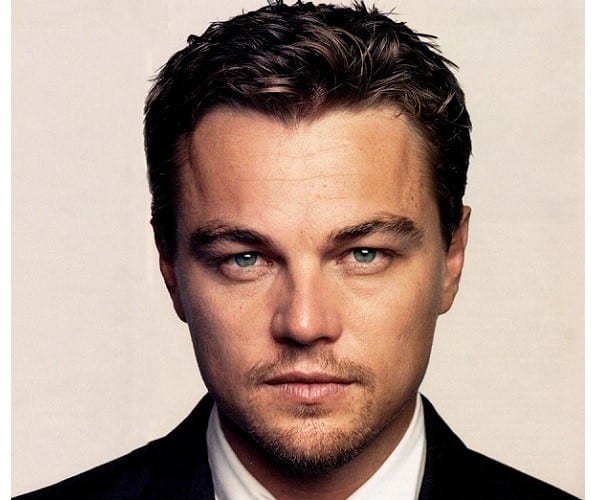 ↓10. Liam Hemsworth Beard Look
Liam Hemsworth has got all his fans caught up with his many fashion endeavors and wardrobe trends. Have a look at his iconic beard style for men. Here are some awesome outfits to go with this look Slim Fit Fashion For Men-18 Perfect Outfits For Slim Fit Look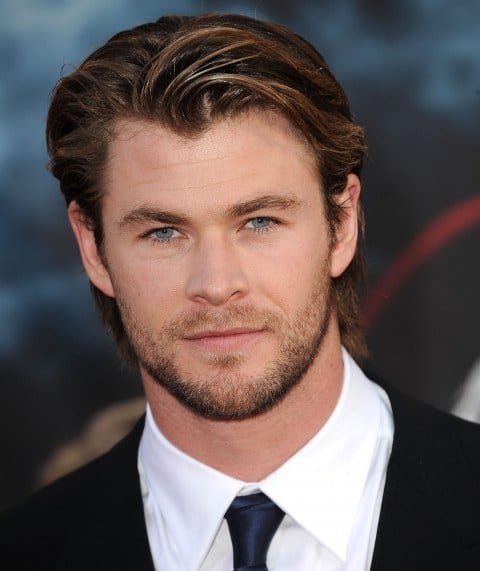 ↓9. Leo Caprio Circular Beard Look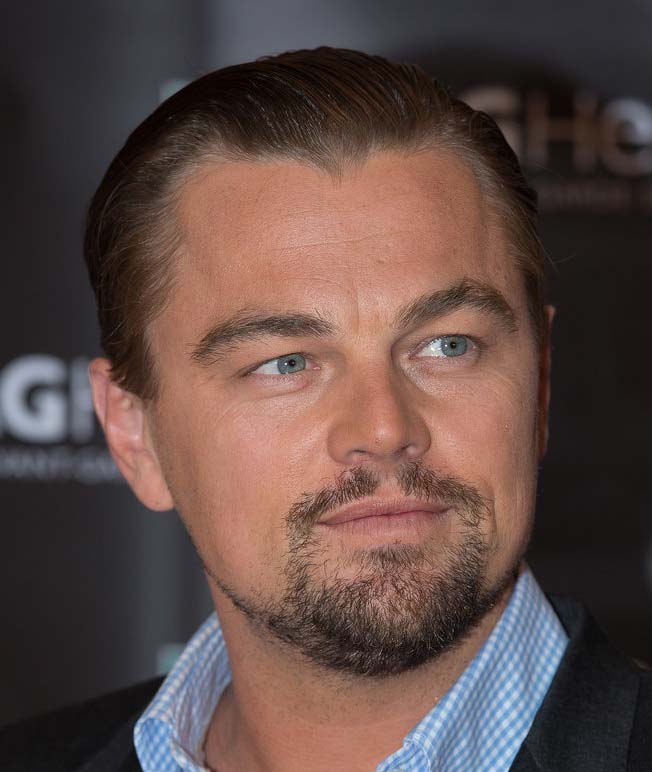 ↓8. The Thickest Beard Style
If you are on the healthier side and got a double chin to conceal, the heavy-bearded look can help you big time. While it may seem like a difficult task to manage such a length, but in reality, you got to let it grow by keeping it natural. You can keep it nourished and healthy by using essential oils. Once the beard is of a certain length, it can be trimmed to the same length for a sculpted and neat look. You can also shave your cheeks for a sharp cut that will definitely give you a contoured look. The beard basically grabs the focus and attention, making your face appear much smaller.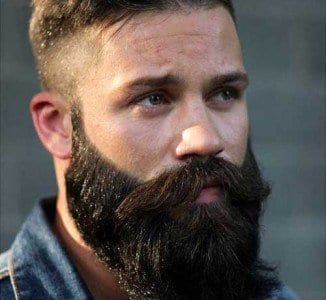 ↓7. Zac Efron's Cool Mustache Look
Despite being really young, on the fashion front, Zac Efron has displayed some maturity with his style and beauty outings. From formal suits and bowties to Slick-back hair and bearded styles, he has done it all. The Baywatch actor, now-clean-shaven, once sported a gorgeous stubble. Take a look at his facial hair, looking appropriate to his age. His beard has a sharp cut around the sideburns giving him a youthful and modern look. If you want something that is natural yet dapper, this is the go-to style. The little jazz dot goes well with the mustache and beard.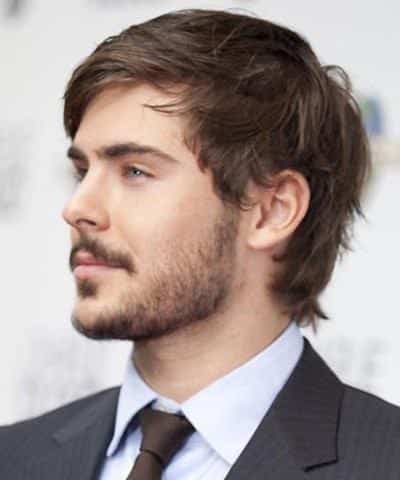 via
↓6. Joe Jonas Style
Joe Jonas has also stepped in with an eye-catching cute youthful beard look meant for guys who tend to look younger than their ages. Keep it light and natural with a style that is appropriate for your age. Joe has kept his mustache a bit thicker than the rest of the stubble giving him a unique look.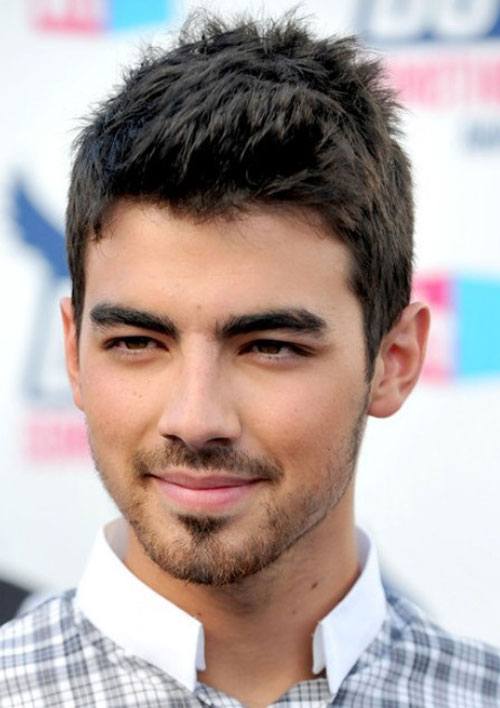 ↓5. Ryan Gosling's Signature Look
The heartthrob of every girl, Ryan Gosling has been sported in varying facial hair styles. While we are huge fans of him either way, we do like him better in this light shave. With his hair color being light, we absolutely love how well it looks on him. Take a break from the clean-shaven look and grow out your stubble for a day or two to replicate this look. The best part about going lighter is how easy it is to manage and would not require too much effort. The signature beard look he puts on in his every fairytale sort of movie genre can be taken and applied to real life.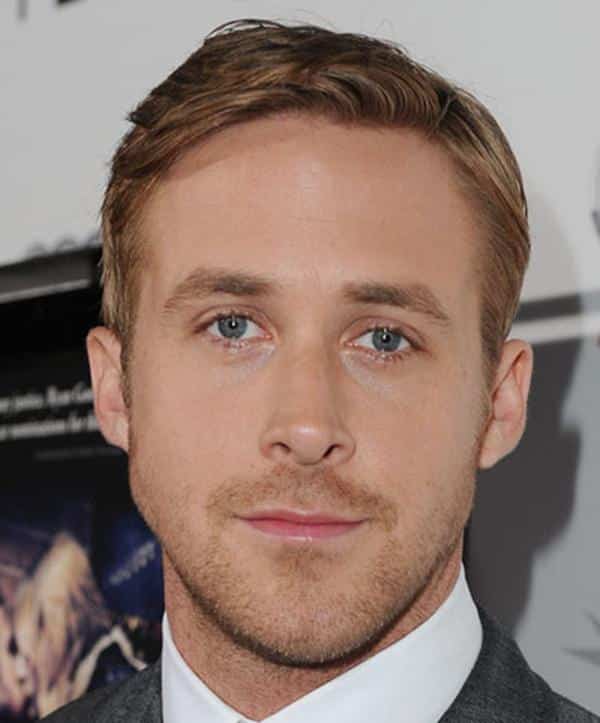 ↓4. The Hunter Beard Style
The hunter beard style will give you all the manliness you require in your look and boss out everywhere you go.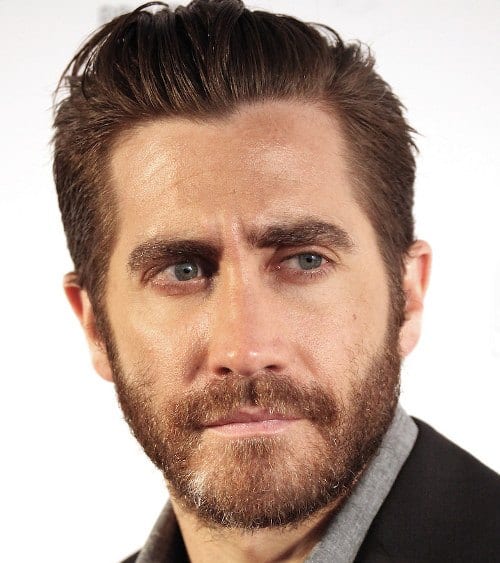 ↓3. Leo DiCaprio's  Natural Look
Leo's another very capturing look for boys to take tips from. Here is another one of Leo's beard styles to take inspiration from. Leave your cheeks shaven while going for a heavier look under the chin. The light mustache complements the beard, giving him an Italian appearance. One great thing about this look is that once you grow tired of it, you can shave into completely different looks, for example, the French beard or the Goatee.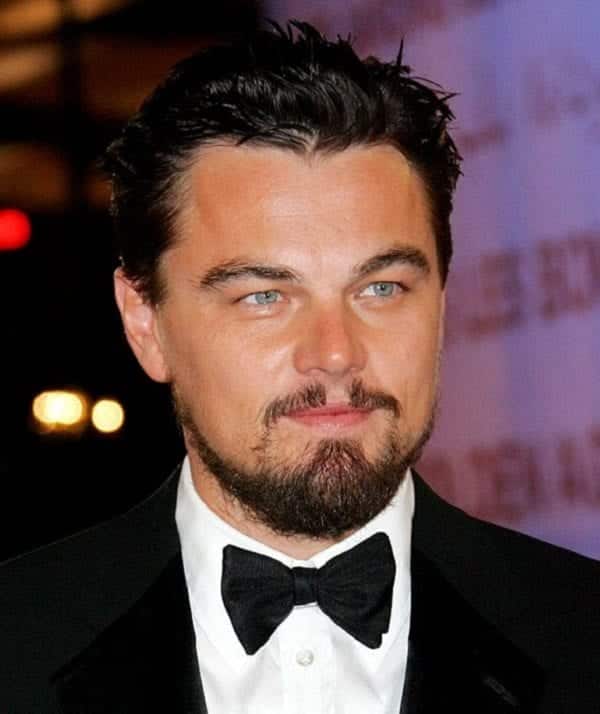 ↓2. The Grim Beard Style
The grim beard look is named so because of the gravity of attraction it presents at a first glance. The naturally long beard helps make men look hot and sexy. This style will surely look great when styled with formal suits or a biker look. Before going for this style, be prepared about the maintenance of it. Keep it hydrated with oils before the facial hair turns dry and brittle. The slightly curved ends look really cool with the grim style.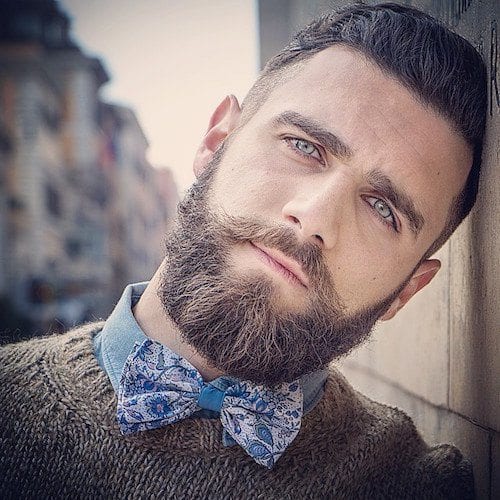 ↓1. The Early 2000s Look
This look will surely give you glimpses of the early styles of 2000 and how guys back then absolutely nailed it. Well somehow, it has traveled to this date too. This old and classic look was all about a heavier beard on the chin with a light shave around the cheeks and mustache. It is a different and unique look that you could replicate for a bit of a change. If you have a round face, the thick beard around the chin will help give a more defined look.