Types of Beard Styles- Facial hair has always been essential to men's personalities. Ever since the evolution of humankind, we've seen men and women changing styles with little alterations, but looking at men's facial hairstyles, they've evolved a lot since the beginning.
We have already discussed the Beard Styles, so now we'll be focusing on providing you with an overview of all the different types of beards that guys worldwide go for. Men are often confused about what type of Beard suits them or the various kinds of beards. They will always opt for styles that attract them even though they might not suit their Face. To end this confusion, we bring you the types of beards with their names and pictures so you can understand them well and style yourself accordingly.
Complete Overview of All the Different Beard Styles
Believe it or not, looks matter just as much as personality does. The first impression you leave on someone is clearly because of your style and body language. Whether planning to rock a job interview or impress a girl, you must style your best. Men can lose or break their looks by their beards. It can enhance the entire facial structure, so be careful and opt for beard styles that complement you.
Here are a few tips before styling your Beard in one of the latest styles.
Grow your facial hair first in a healthy way. Oil your Beard, shampoo it properly and don't forget to use a conditioner.
Make sure your facial style suits your face shape. For that, understand your face structure very well, especially your jawline.
Beard alone doesn't always make a difference. Make sure your moustache and hairstyle blend well with your Beard.
Do trim your Beard regularly so it stays neat and presentable.
Even if you plan to have a full, bushy bear, ensure it is neat. You don't want to look homeless after all.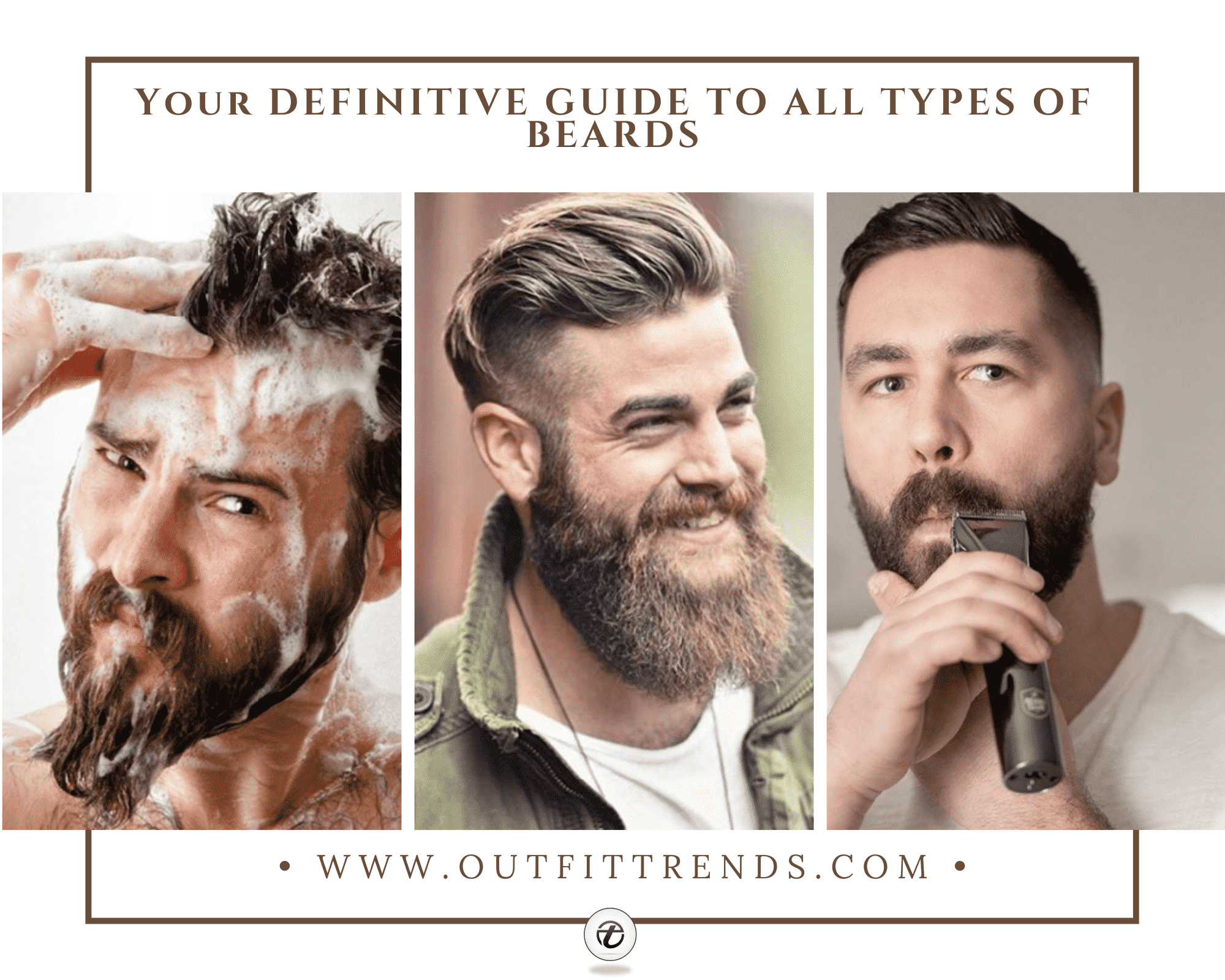 ↓ 38 – Best Beard Style According to Face Shape
The key to making a beard look good on you is understanding your facial structure and the requirements of beard style. Here we have a quick list for you that can help you find the best and latest beard styles that will suit your Face.
Square Face: Full beard style, Bushy beard style, Goatee style, Yeard beard style
Round Face: Short boxed beard style, anchor beard style, Balbo beard style, polished bear style, hipster beard style
Oval Face: full beard style, stubble beard style, garibaldi beard style, dutch beard style
Diamond Face: yeard beard style, boss beard style, razor edge beard style, goatee beard style
Rectangle Face: chin strap beard style, gunslinger beard style, mutton chop beard style, full beard style
Triangle Face: Banholz beard style, yeard beard style, chinstrap beard style, boss beard style
↓ 37 – Yeard Beard Style
Contemporary trends ffavourshorter beards. YYeard'sbeard looks like something in the opposite direction. But that's not the case. Due to the coronavirus, people are at home, so social distancing is a big thing, and people prefer not to go to salons, etc. So, in this case, the yeard beard style is the best and next big thing in fashion.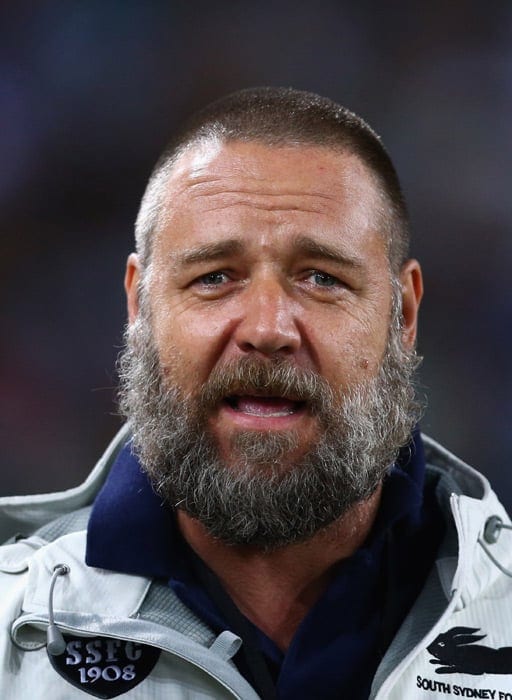 ↓ 36 – Sideburns
Sideburns are one of the most famous beard styles that a man can have, especially those in the twenties and thirties. The best part about this beard style is that it goes well with any moustache style or hairstyle and makes one look young.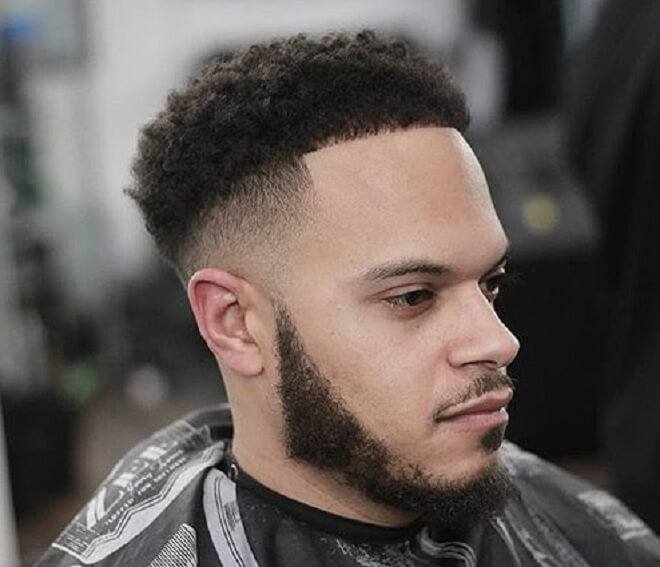 ↓ 35 – The Whaler
The Whaler beard is a very familiar beard style, especially among men over forty. Its long, bushy beard looks good on bald men, making their faces look a little fuller. When you look at movies or TV shows, this beard style reflects a violent and aggressive personality.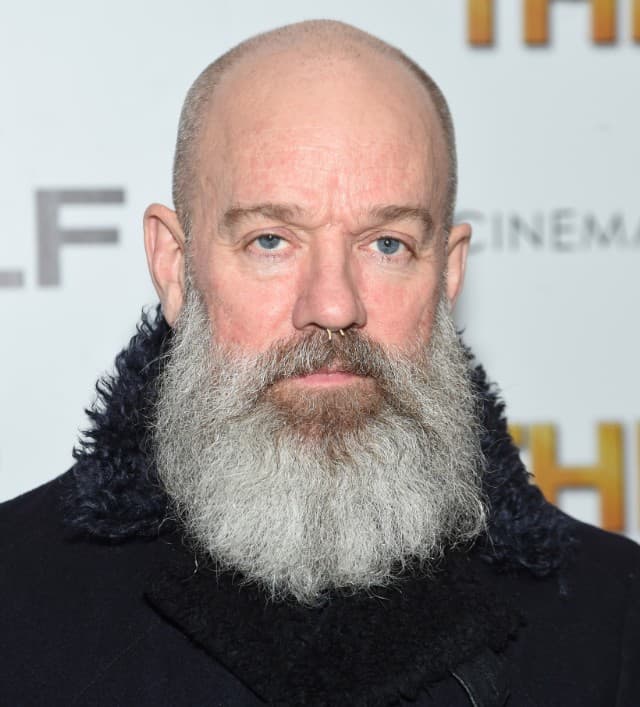 via
↓ 33 – Neck Beard
A neckbeard is what it says it is! It is a beard restrained to the neck area. No hair grows above the jawline or comes in touch with the sideburns.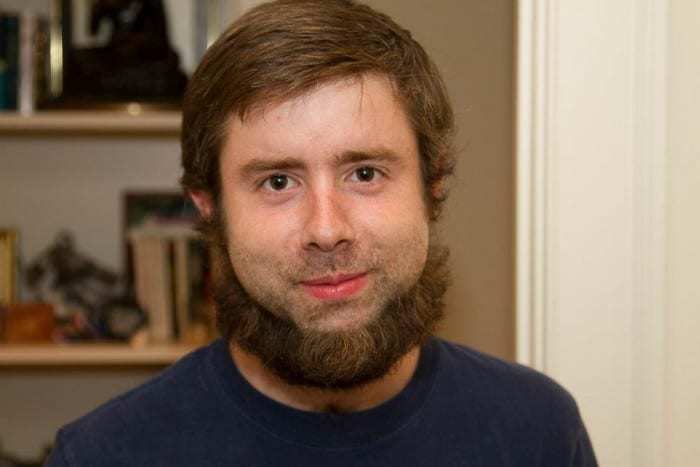 ↓ 32 – Hulihee Beard
Guys, let those mutton chops grow this time!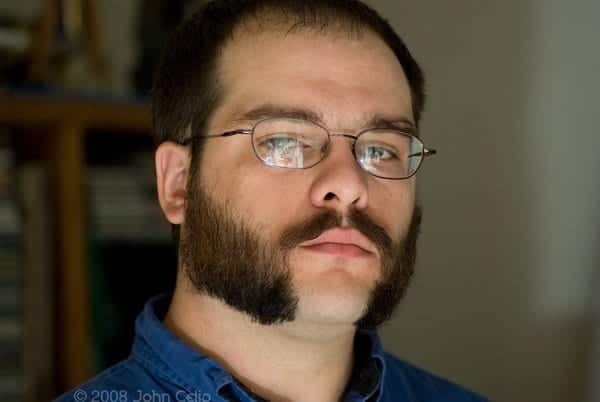 ↓ 31 – Klingon Beard Style
To get Klingon beard style, you need to have a beard kept at medium length with the upper lip shaved.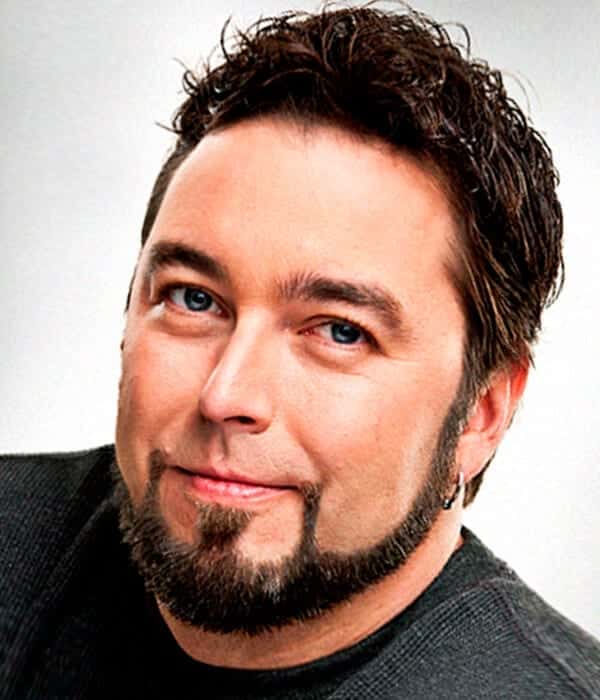 via
↓ 30 – Uniform Beard
Uniform beard style is one of the most popular beard styles. It is not too short nor too long. You only need a beard length minimum of 2 inches to get a uniform beard. It will give you a neat, formal and classy look for sure.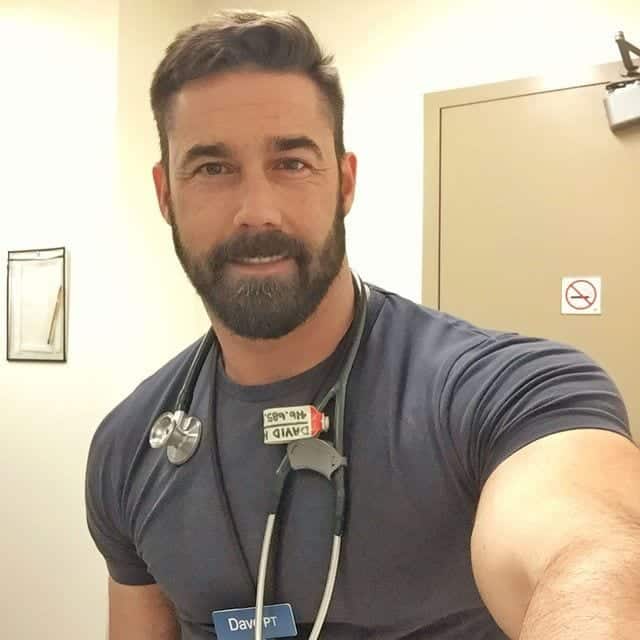 ↓ 28 – The Boss Beard
The bboss'sbeard style reflects a rich and influential personality in any man. Full beard style and boss style are pretty similar. In the case of boss style, you need to keep the sideburns broader and shorter than the full Beard. Make sure to take good care of this Beard, as it needs attention and care to stay in shape.
↓ 27 – Hipster Beard
It is a fact that hipsters always fancy short haircuts and full beards. The hipster beard is the most enthralling version of a full beard style.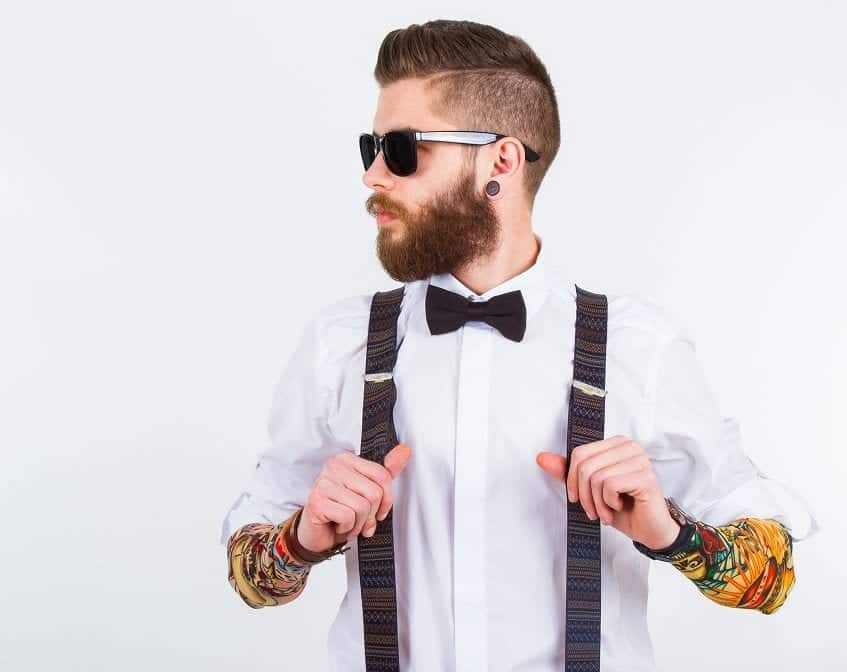 ↓ 26 – Rebellion Beard
Rebellion is a very long, bushy and full beard style. This beard style blends with one's haircut. To achieve this style, trim your side hairs and merge them with the thin Beard ends.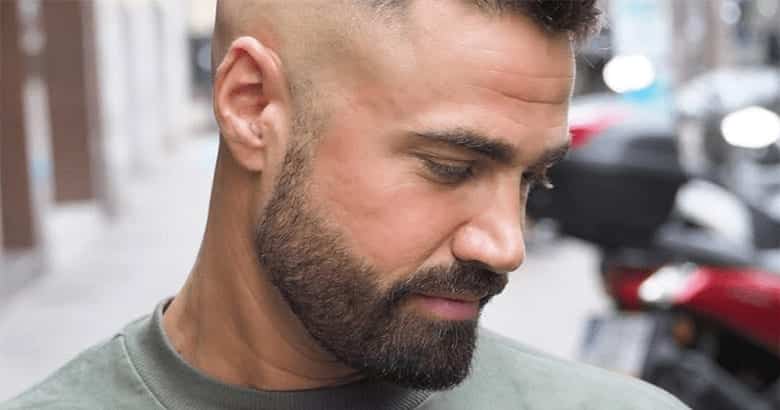 ↓ 25 – Gunslinger Beard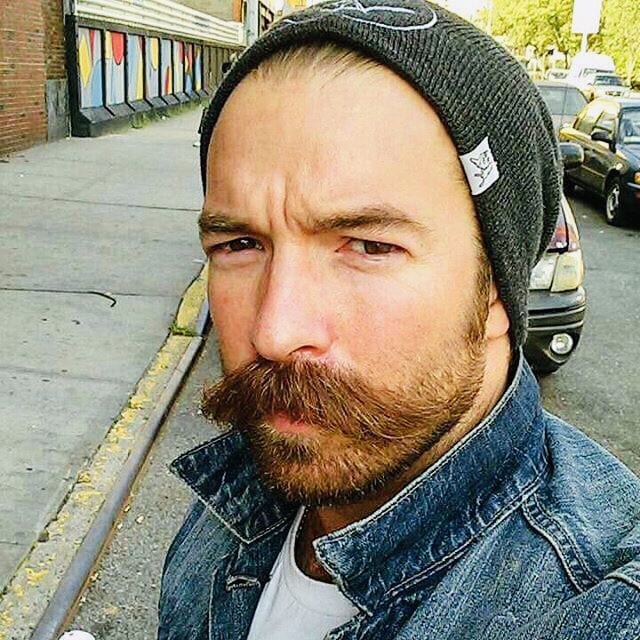 ↓ 24 – The Bandholz
The Bandholz beard is a type that has a bushy moustache and a full beard along with it. This style gives more of a rugged yet very handsome look and is highly preferable for men with an oval face shape. This style is distinct and looks excellent if maintained well.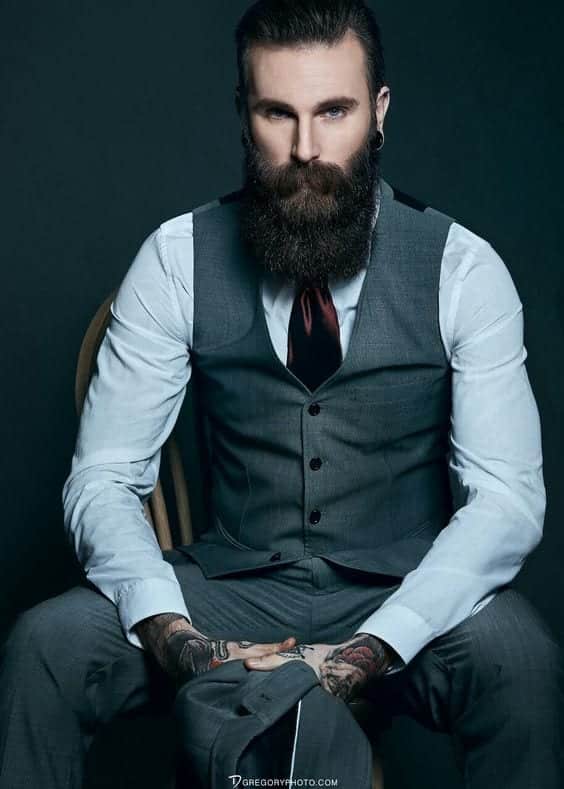 ↓ 23 – Dutch Beard
The old school type of Beard, the Dutch Beard. It is also known as the Old Dutch. It is distinct because it is connected to the sideburns of the Face and is supposed to grow outwards at the bottom. This can suit the varying types of face cuts. We also recommend that you check out these CCelebrity'sbeard styles.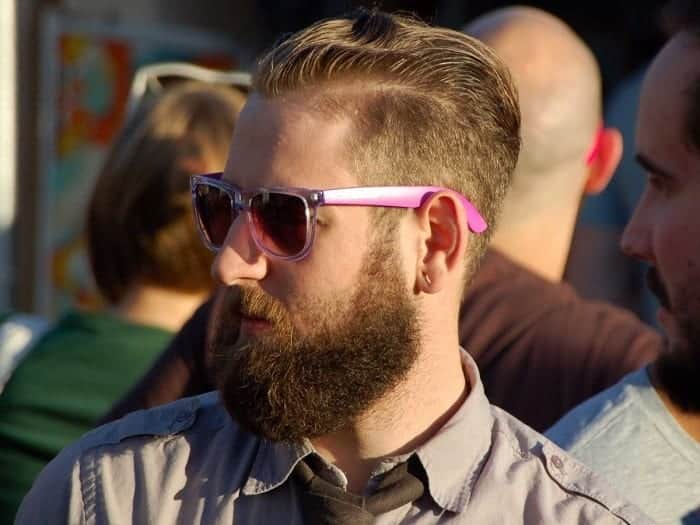 ↓  22 – Garibaldi
The Garibaldi's beard is meant for men who want to go for a little unkempt! This is a full-length beard trimmed and rounded at the bottom with a moustache attached. This goes well with round faces and looks well if allowed to grow naturally.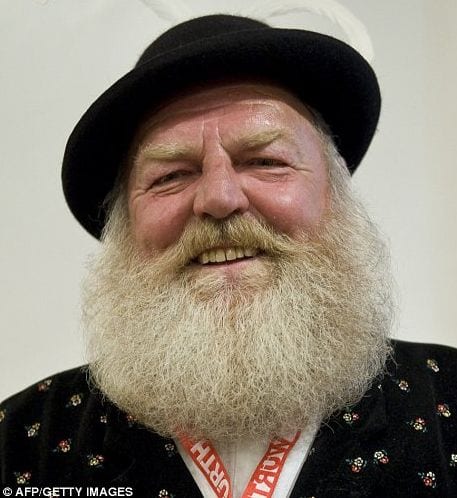 ↓ 21 – Verdi
The Verdi beard is a styled version of a full beard with a distinct moustache. The difference is that the Beard should be short and rounded at the bottom. This Beard can give you a sharp and crisp look without effort.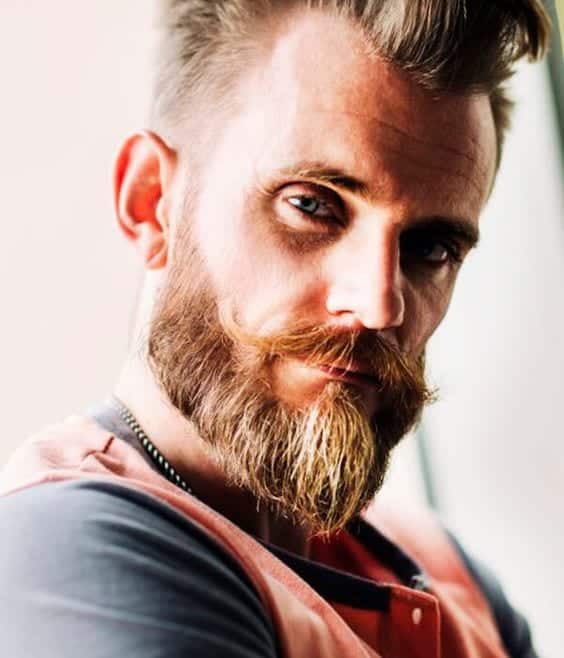 ↓ 20 – The Friendly Mutton Chops
Friendly mutton chops are different from regular Mutton chops as these involve growing hair from the sideburns, and the Beard has to be connected with the moustache. Throughout X-men, we see Wolverine carrying this bold look, adding charm to the character. Check out our Mutton Chops Beard Styles for more information on this beard style. guide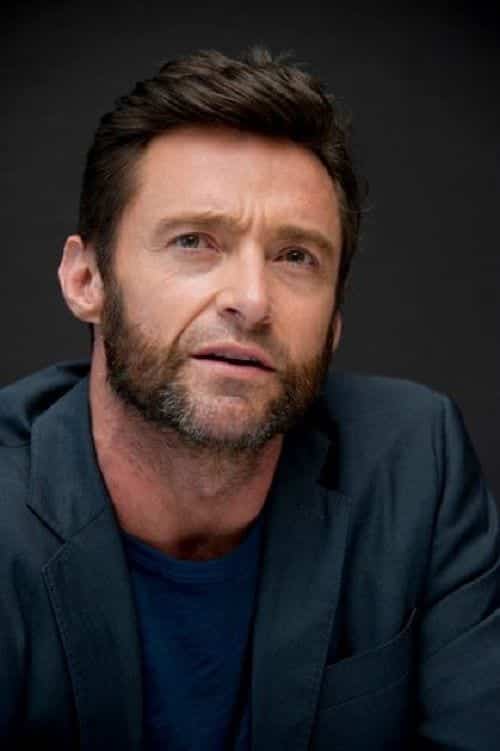 ↓ 19 – The Mutton Chops
Mutton chops are the unmodified version of friendly mutton chops. To grow the truest mutton chops, one needs to allow the hair from the sideburns to row freely and then, when the hair has grown to a good length, terminate one part from the sideburns from each corner of the mouth.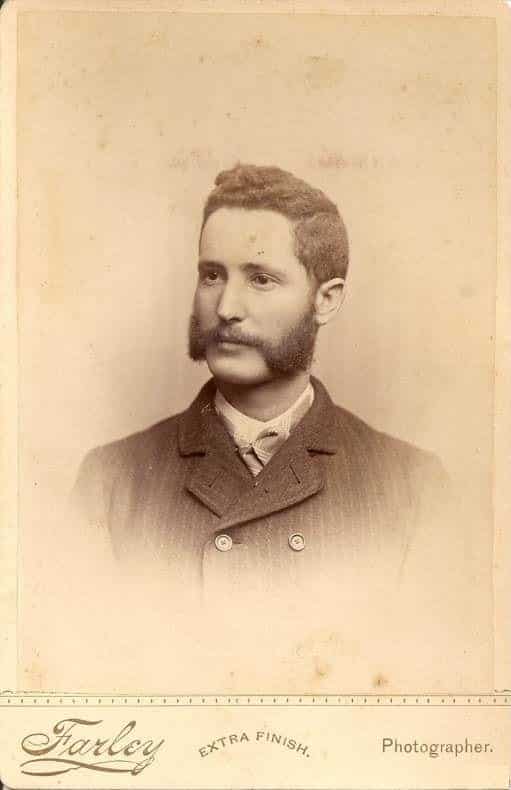 ↓ 18 – Anchor Beard
As prominent from its name, the anchor beard derives its name from the shape of an anchor. The Beard doesn't start from sideburns; instead, a beard that initiates from the jawline and gets pointed at the chin to give some style.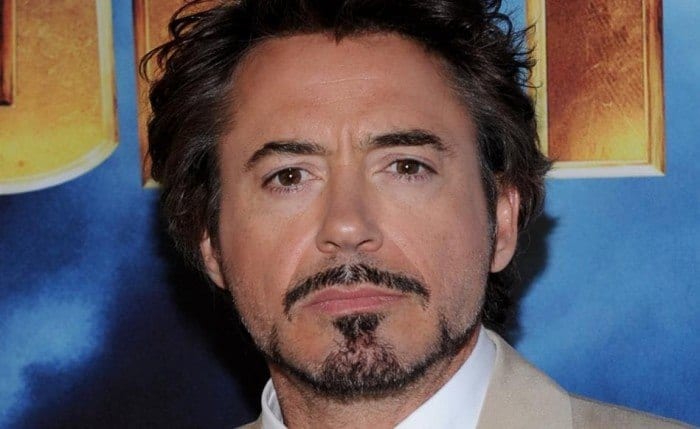 ↓ 17 – The Balbo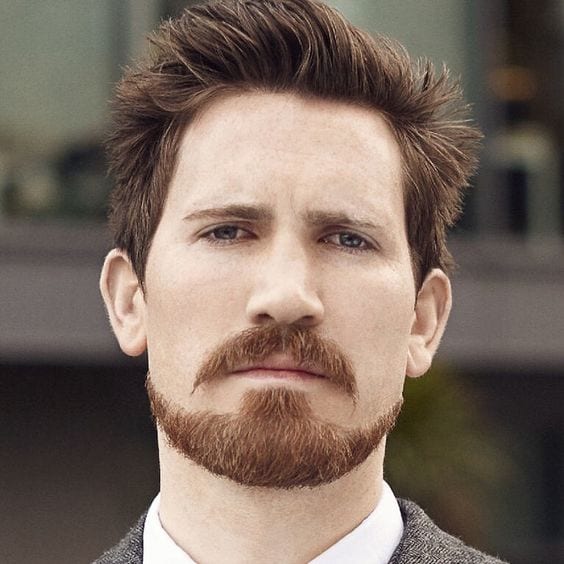 ↓ 16 – The Van Dyke
Van Dyke is one of the most popular types of Beard among men. In simple words, there is a moustache that is attached to a goatee. Simple. Men can easily carry this look to offices or casual outings without worrying too much.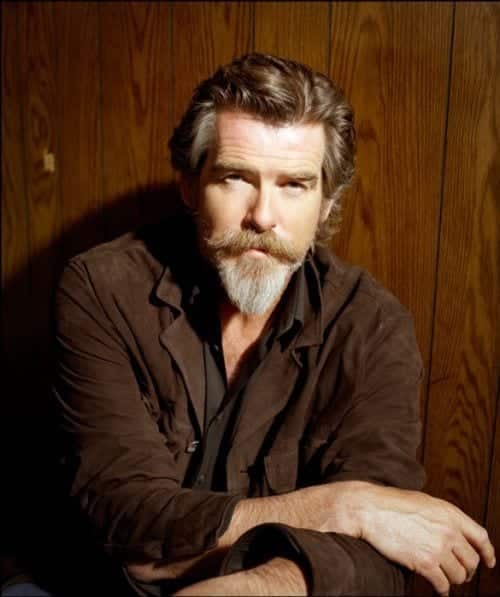 ↓ 15 – Imperial Beard
The imperial is a moustache where the tips are pointed upwards. Pointed hair from beneath the lower lip to the chin is often added, giving an exuberant look to the personality. This may not be everyone's style, but if you are a man who can pull it off, you can do wonders.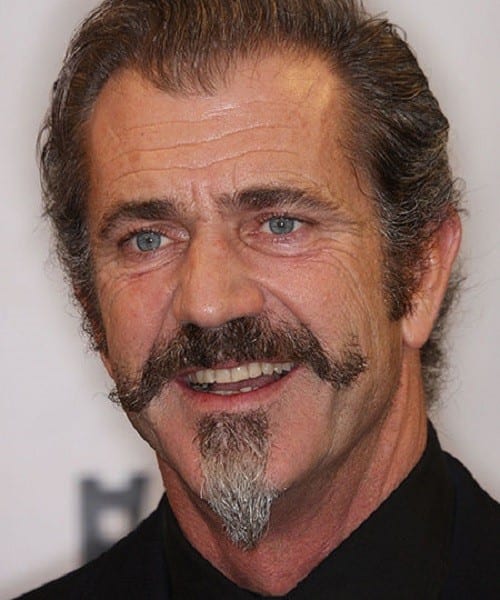 ↓ 14 – Extended Goatee
The Extended Goatee is another way to pull off a beard with a moustache. The moustache is connected to the Beard, but the sideburns are all trimmed out, making the extended goatee stand apart. We recommend checking out these Long Goatee Styles and Tips On How to Grow Them Correctly.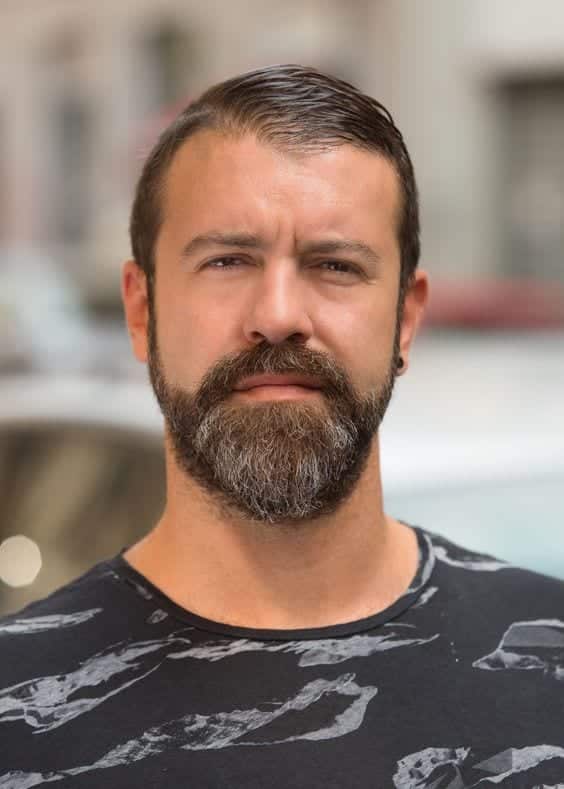 ↓ 13 – The Goatee Beard
The all-time favourite and famous goatee beards are worn on the chin, which must stay disconnected from the Beard. In an ideal case, the goatee has to be as wide as the beard man's mouth, and the hair should be till the chin. The goatee looks ideal for all events! Here are some awesome CCelebrities'Goatee Styles.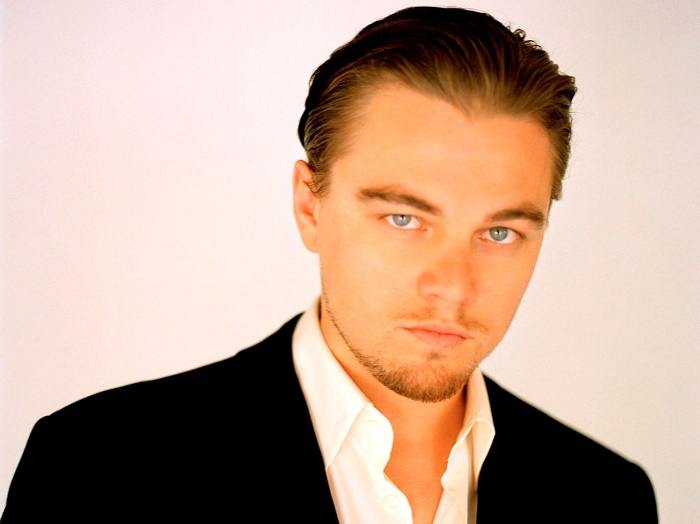 ↓ 12 – The Circle Beard
If you find it hard to keep your look neat always, a circle beard is the answer. It is a rounded goatee integrated with a moustache. This can suit multiple face shapes and will give a more classic appearance.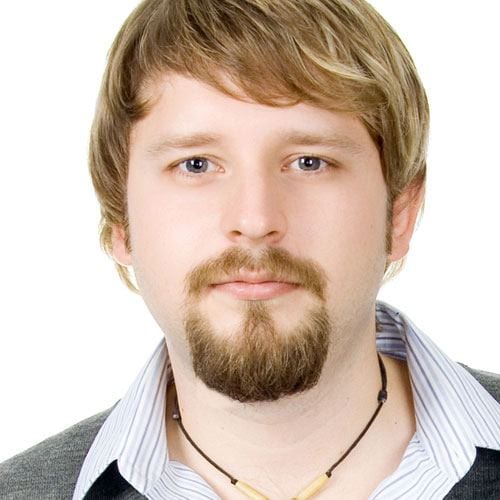 ↓ 11 – The Ducktail Beard
With a little variation to the full Beard, we have the ducktail beard. One can easily understand why it is called a ducktail beard; it is simply because the tip of the Beard looks like a duck's tail. This Beard is amazing if you want a wild, rockstar look.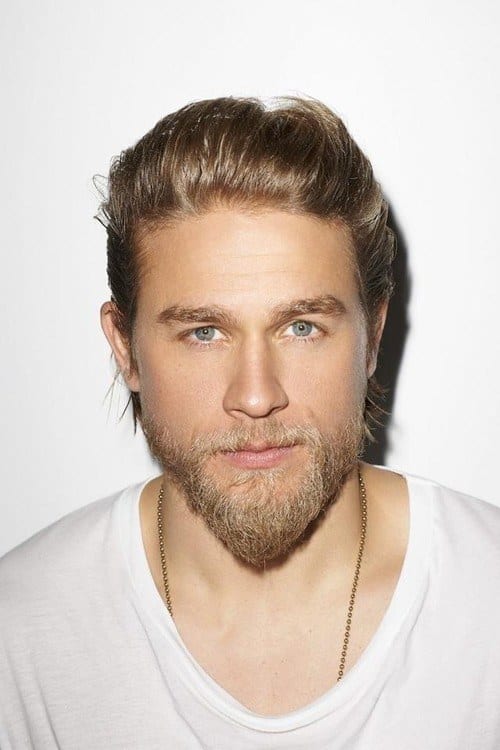 ↓ 10 – French Fork Beard
The French Forkbeard is a new style of Beard and is versatile in looks. It is similar to a full Beard, but the distinction is that it is separated into two segments from below the chin. This look can only be carried by those who are daring and change their style. Here are some more French Beard styles.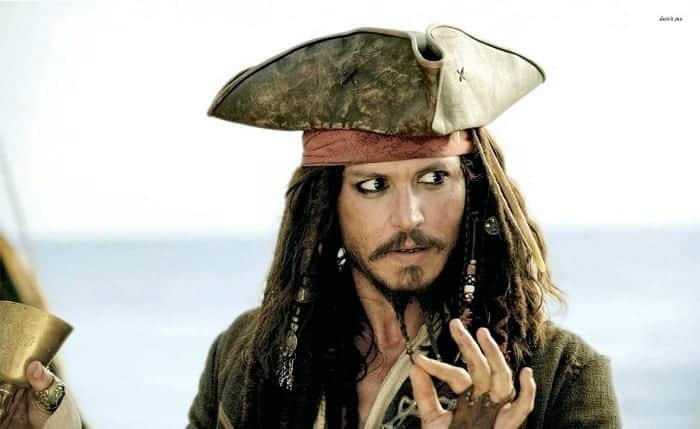 ↓ 9 – The Full Beard
The all-time classic, the full Beard, is its class. The full Beard begins from the cheekline, and the rest is left to grow naturally. This is an amazing option as it suits all face sizes and shapes. Here are some Full Beard Styles and Tips on Growing and Styling a Beard.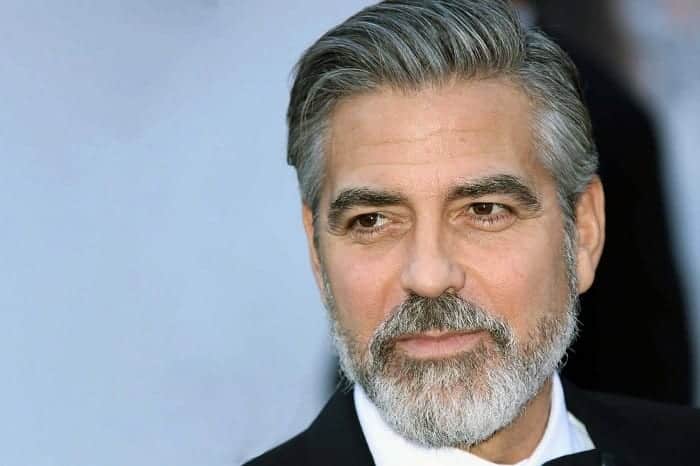 ↓ 8 – Stubble Beard
The Stubble beard is the easiest and quickest option to grow. You can leave your Face unshaven for a few days, and there it is. This is very short as compared to other beards.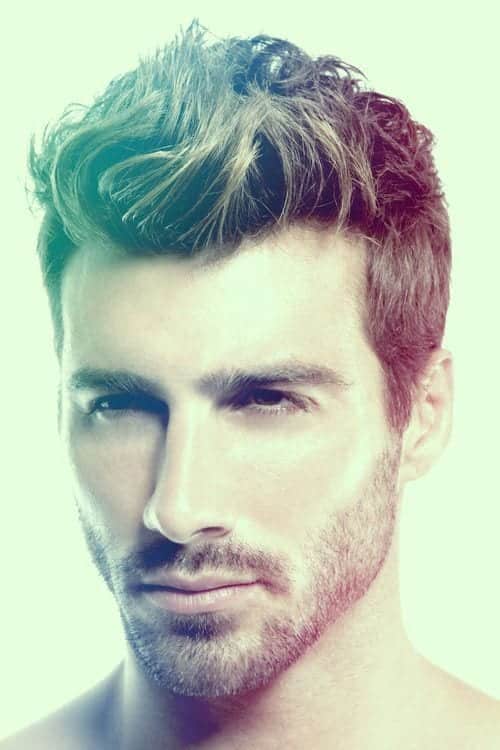 ↓ 7 – The Hollywoodian Beard
This Beard grows from the ear to the chin, but you have to ensure no hair on the sideburns, and there should be no connection between them and the Beard.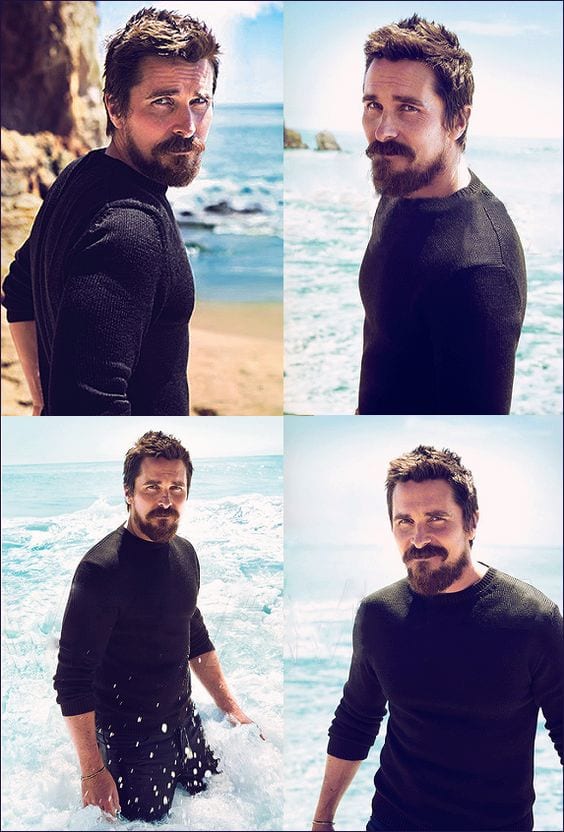 ↓ 6 – The Chin Puff
For a perfect Chinpuff, ensure your neck, cheeks, and moustaches are clean. All you have to do is have a few hairs on your chin, trim it occasionally, and you're ready to rock!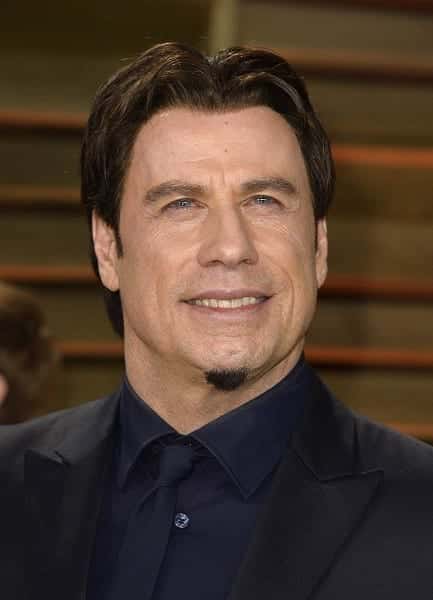 ↓ 5 – Full Chin Curtain
The Full Chin Curtain beard gives your Face coverage and looks great if you have a strong jawline. Beginning from the ears and going to the chin, this is ideal for elongated face shapes.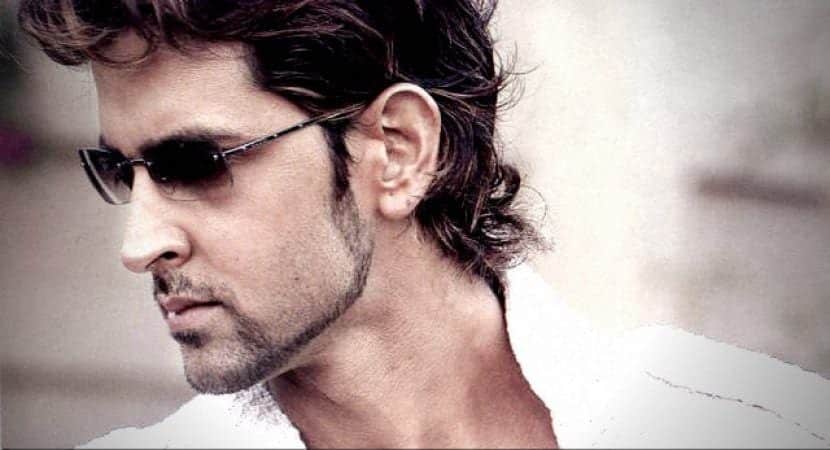 ↓ 4 – Stubble Beard with Mustache
If you want a very uncomplicated style that doesn't take much time to style, then this is the most suitable style. You require a long beard and moustache to wear this style. It would be best to keep the moustache and Beard the same length.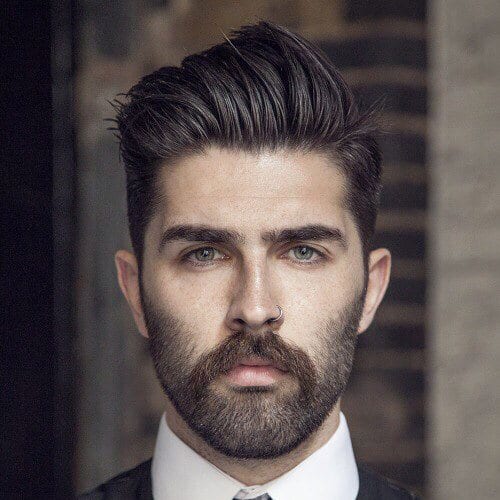 ↓ 3 – Medium Stubble Beard with Mustache
If you want your Beard and moustache to be just in shape so they grow naturally and also want a rough look, you can pick a medium stubble beard with a moustache. This is the extended variant of the stubble beard with a moustache. Let your Beard and moustache grow for at least three weeks first, then trim them to make them the same length.
↓ 2 – Full Beard with a Cheek Pointed Mustache Style
The name says everything about this beard style. To get this beard style, you must first grow a full beard. At the same time, you need to grow your moustache for better effect. A slim moustache suits this better style. But make sure the length of the corner edges of your moustache is long and pointed to your cheeks directly.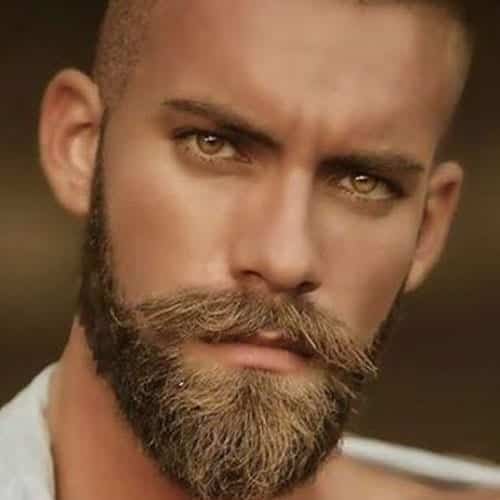 ↓ 1 – Bushy Long Beard with Handlebar Mustache (Bandholz)
The Bandholz beard style highlights a long, bushy beard with a full handlebar moustache. This style looks unkempt and rugged. It would be best to wait a long time to achieve this style because your hair must grow long and healthy first. So, consider twice before going for this style.