Celebrities Beards Styles. Men in beards are the real deal. Celebrities all over the world are cherished, and their style and fashion are replicated. In the recent past, we have seen all the male celebrities inclining towards beard. Beards look hot and add more charm to the persona. And sometimes, a look isn't complete without a fully grown beard.
Hairstyle Camp said that you would notice that most celebrities go for beard styles that best suit their personality and facial structure, and it couldn't be more true. These guys style their beards to amplify their looks. They want to keep their masculinity and characterize an irresistible charm. Today, having a unique beard style is not just to express manliness but also to gain popularity.
A stylish beard can say a lot about the fame of a celebrity. And, the beards help them look hot in the eyes of their fans. Some women are naturally attracted towards men with beards, and the time is long gone when beards were simple. Now beards are a part of the style, and there are many ways you can also carry a beard by taking inspiration from celebrities.
If you're looking for the best beards in Hollywood or want to get styling ideas from bearded celebrities, you've come to the right place! We've compiled the best celebrity beard inspiration you might want to try. And we delved deeper across Hollywood, from musicians to TV stars and radio personalities. So without further ado, here they are:
The Best Celebrity Beards Styles Ever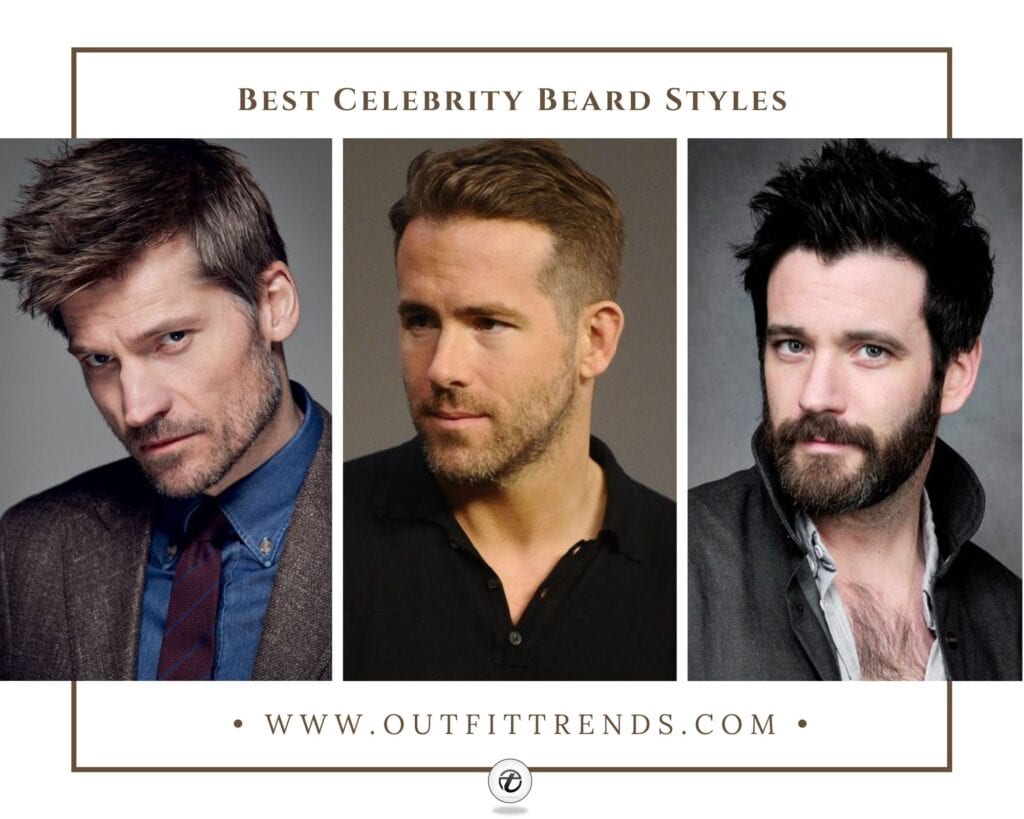 RECOMMENDED: Celebrities Goatee Styles; These 20 Actors Who Love Goatees
↓ 41 : Peter Dinklage
Height doesn't matter when it comes to the beauty of beards. It's inspiring to see how Tyrion Lannister from Game of Thrones looks good in a beard.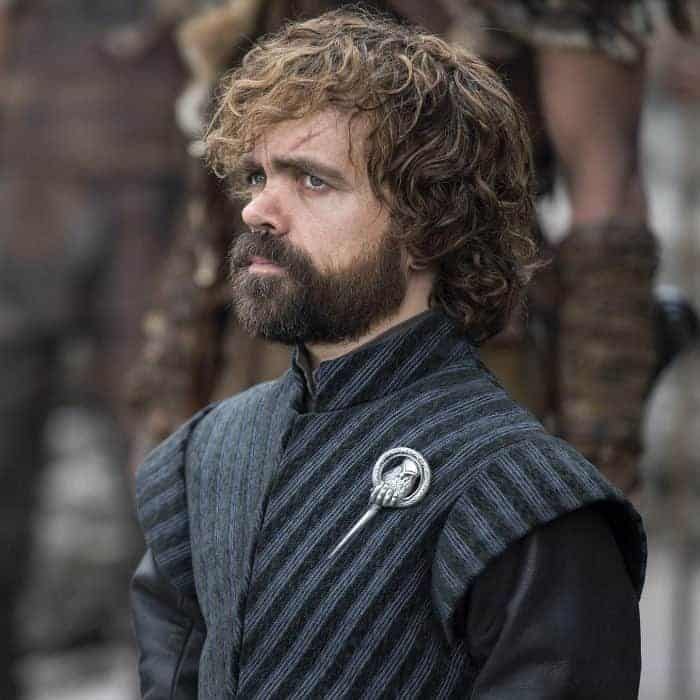 ↓ 40 : Nikolaj Coster-Waldau
Another Game of Thrones star – Nikolaj, portrayed the character of Jaime Lannister. He has seen rocking this beard style on and off the screen.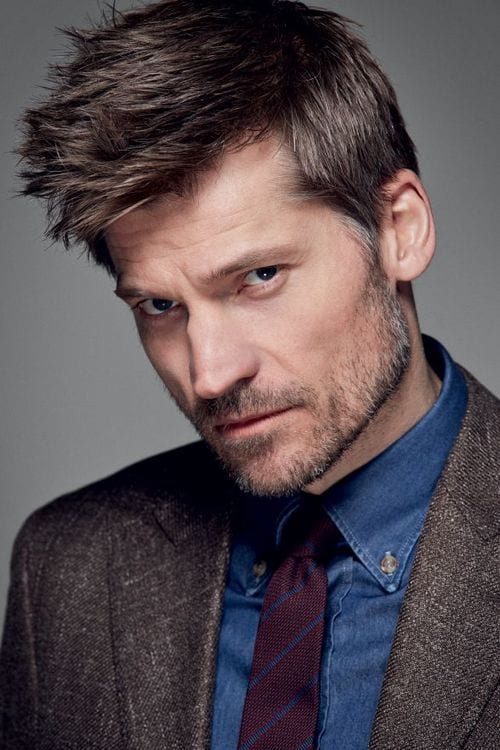 ↓ 39 : Richard Madden
Cinderella's Prince Charming couldn't look any more handsome in a beard. Ladies don't have to be a damsel in distress to admire this style. This look is undeniably dashing, without a doubt.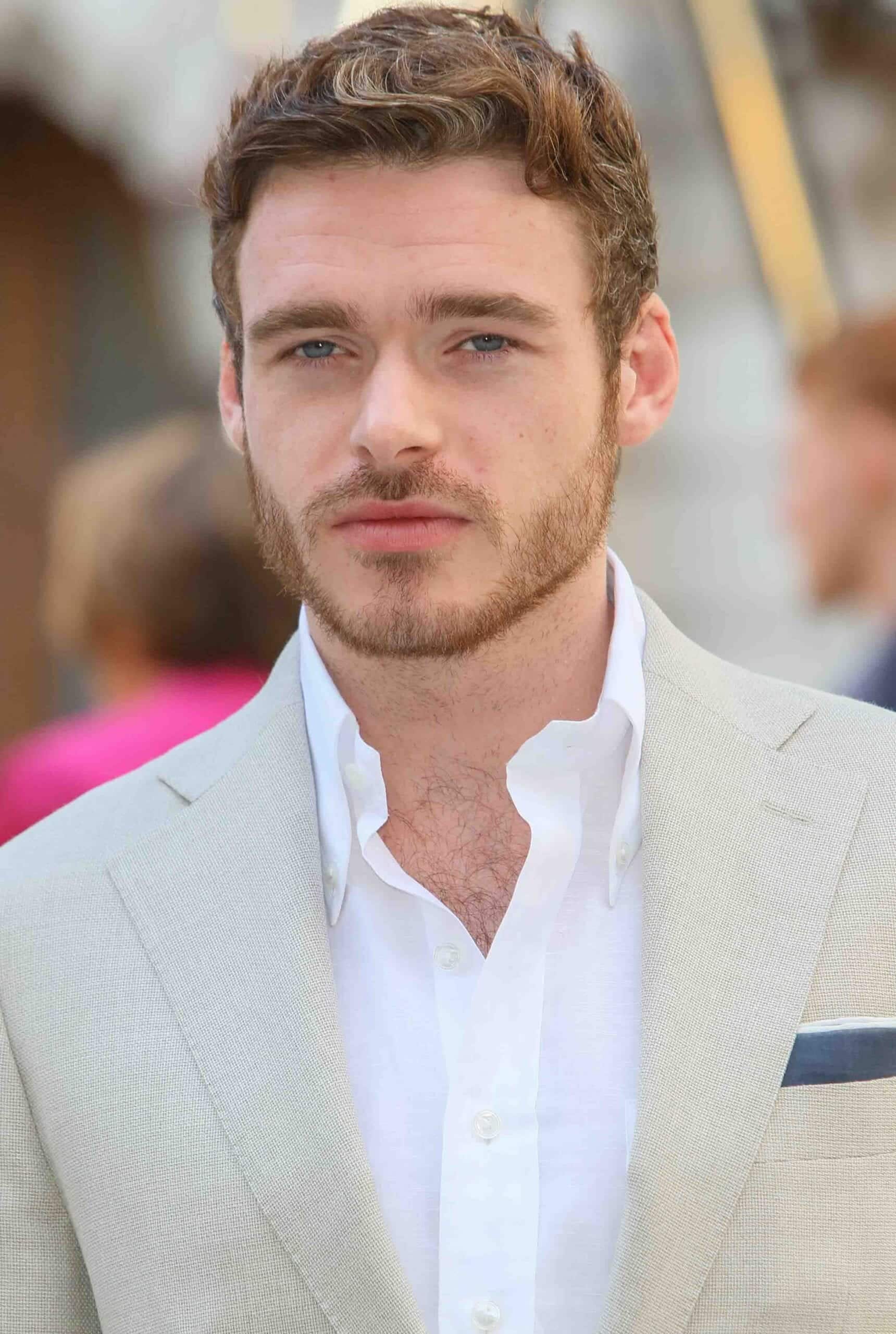 ↓ 38 : Skeet Ulrich
This guy portrayed FP Jones in The CW's Riverdale. He doesn't age, and he looks even hotter because of his beard. Riverdale alum Skeet Ulrich is an inspiration to men of his age who have lost their confidence to groom themselves.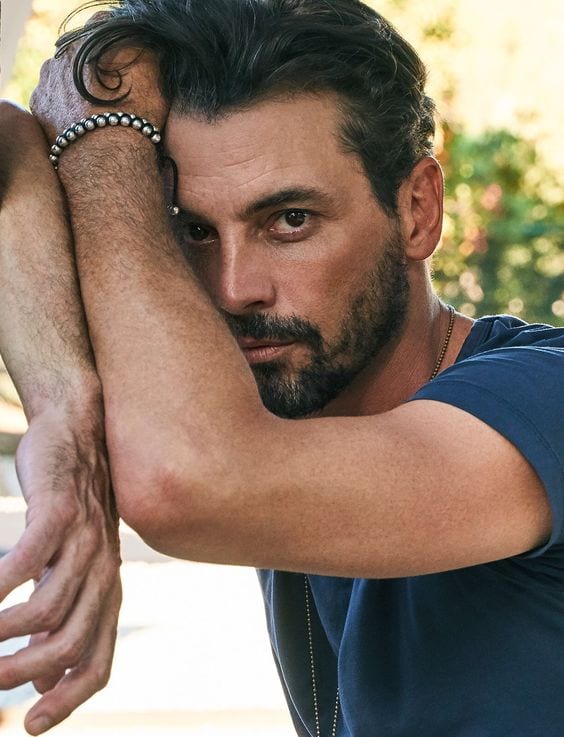 ↓ 37 : Chris Wood
Supergirl star Chris Wood appeared in several seasons of the show. Earlier on, he had a clean-shaven look until recently when he made a comeback in the series with a fresh look. And don't fight me on this – the beard style he's pulling agrees with his face.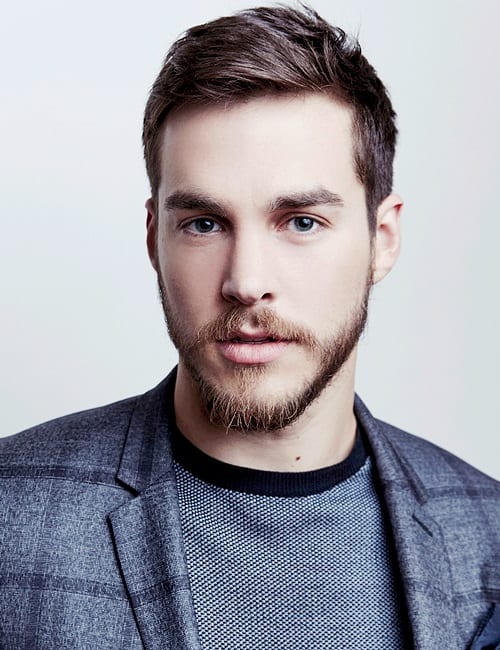 ↓ 36 : Stephen Amell
Don't wait for him to say that you have failed this city before giving his beard style a yes. Arrow star Stephen Amell was seen in the entire series donning a beard. Clearly, he looks better in a beard, especially in a well-trimmed style.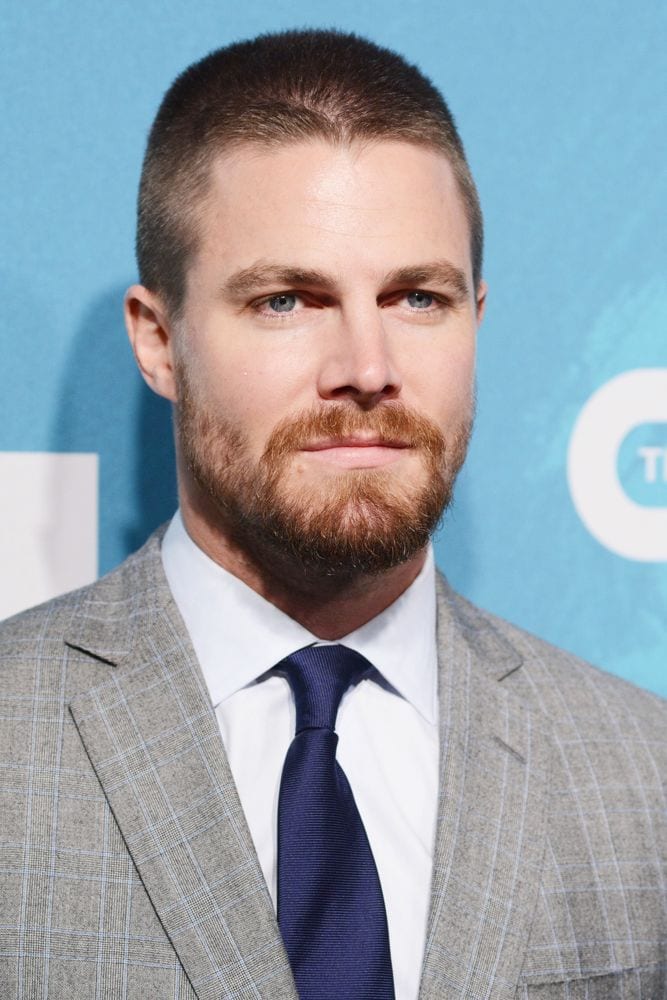 ↓ 35 : Tom Ellis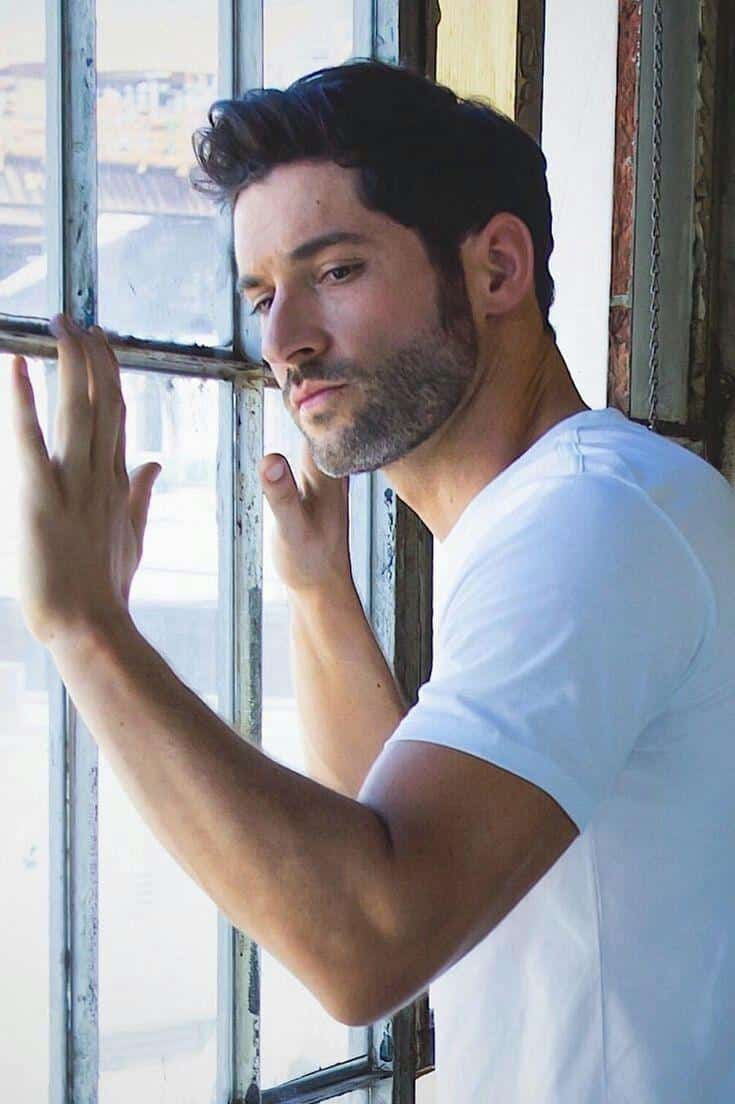 ↓ 34 : Tyler Hoechlin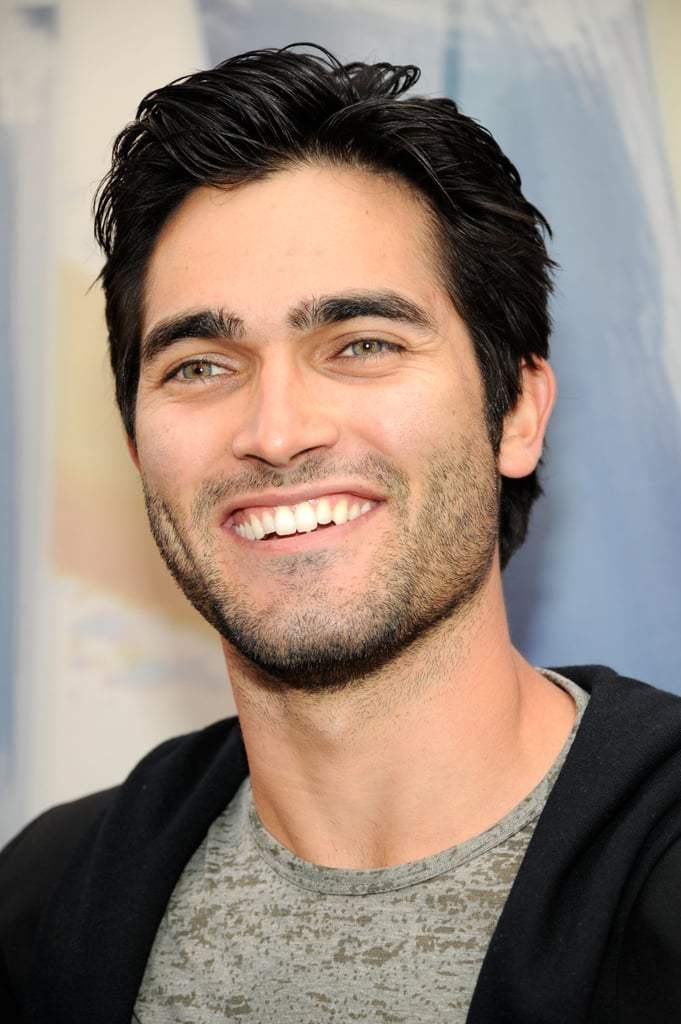 ↓ 33 : Colin Donnell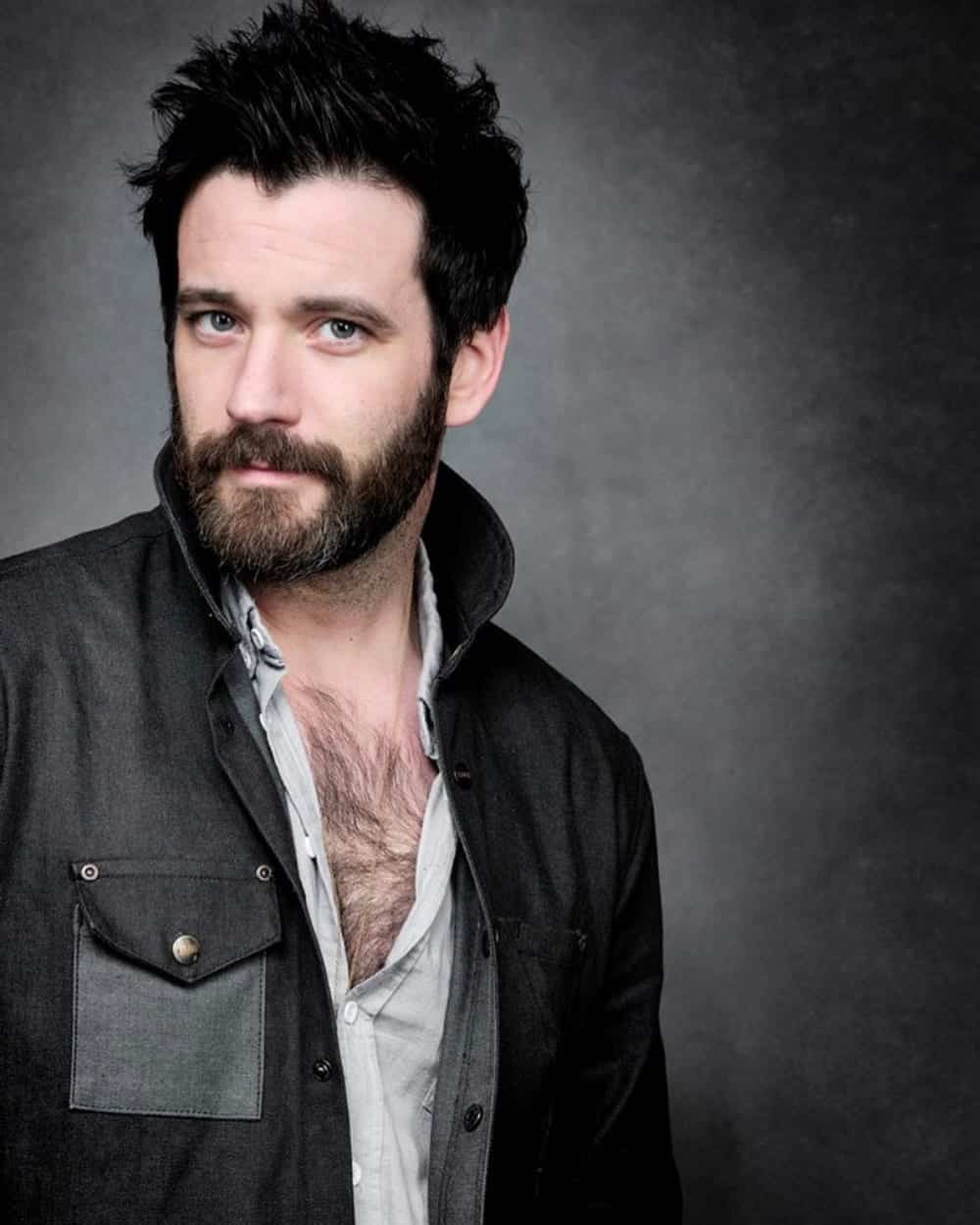 ↓ 32 : Josh Segarra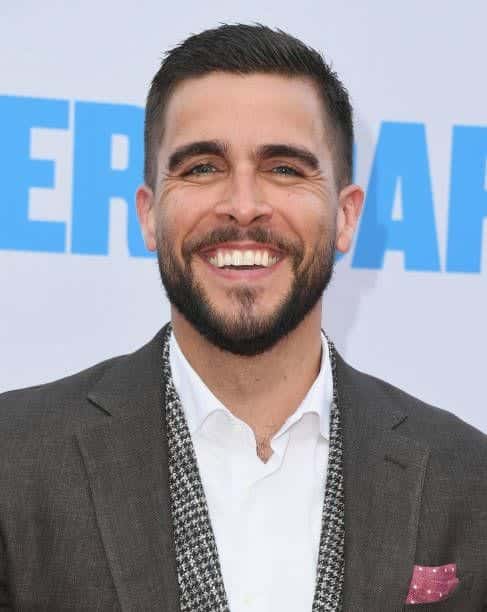 ↓ 31 : Robert Downey Jr.
This list isn't really complete without the actor who played the genius-billionaire-playboy-pilanthropist Iron Man. From the live-action movies, cartoons, and even emojis, we can say that RDJ's beard has clearly made an impact to pop culture and men's fashion.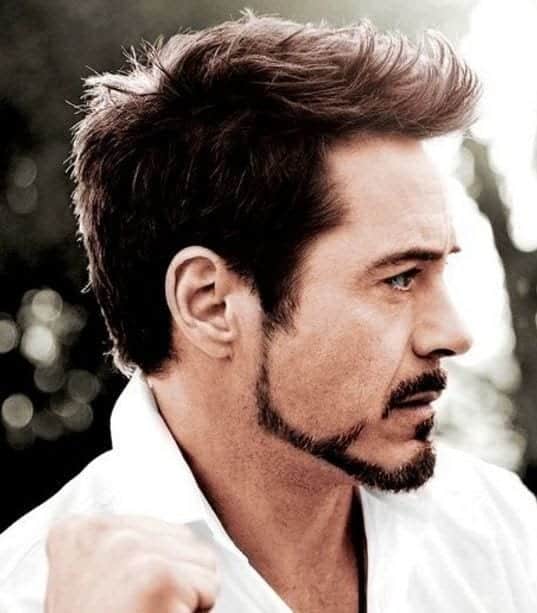 ↓ 30 : Zayn Malik
The young and Energetic Zayn Malik looks so much more mature and smart with a beard. Zayn Malik is known for not just his amazing voice but also his equally amazing style. He's always seen experimenting with new hair and beard looks, and this one is definitely one of our favorites. If you love Zayn as much as we do, you might want to check out how Zayn Malik Looks Simply Amazing in Sherwani with Katrina Kaif.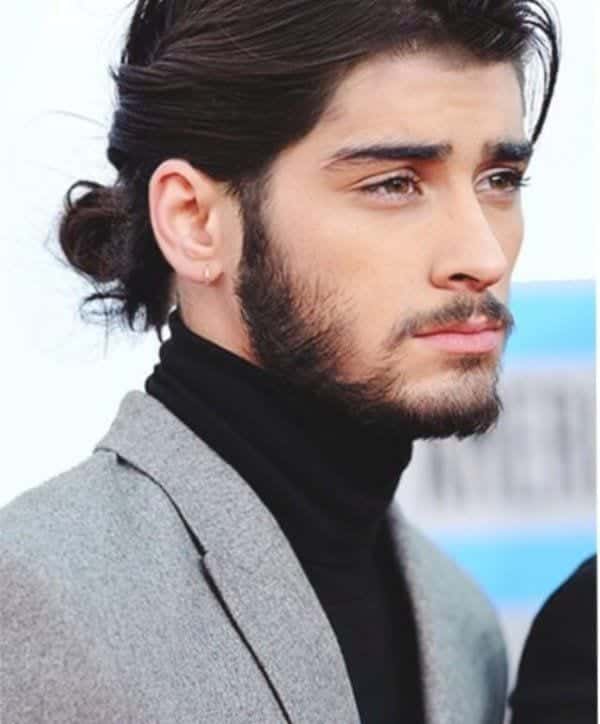 ↓ 29 : Zac Efron
Zac Efron is every woman's crush, and with a beard, he sure is killing the ladies with all the hot looks!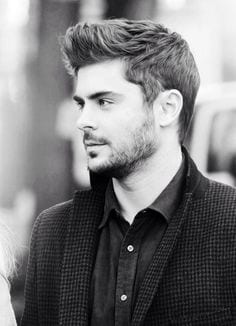 ↓ 28: Sam Claflin
People already love Sam for his English accent and great looks, but he has become impossible to ignore with a beard on his face. For more style tips, check out these amazing Zayn Malik Pics-30 Hottest Pictures of Zayn Malik so far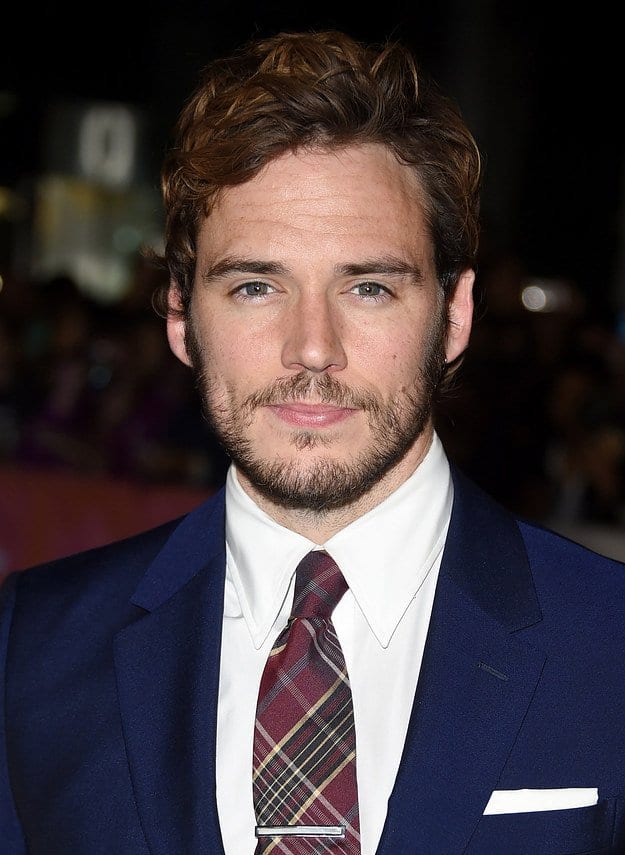 ↓27: Ryan Reynolds
Famous for playing Deadpool and other superhero characters, Ryan has also opted for a rugged look, and we say he looks so much sexier!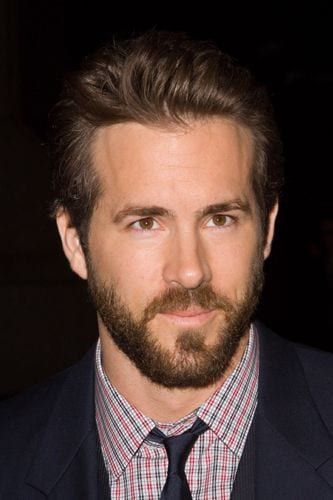 ↓ 26: Ryan Gosling
Hold your hearts ladies, Ryan Gosling had always been charming with a beard or no beard, but his beard has got all the ladies swooning.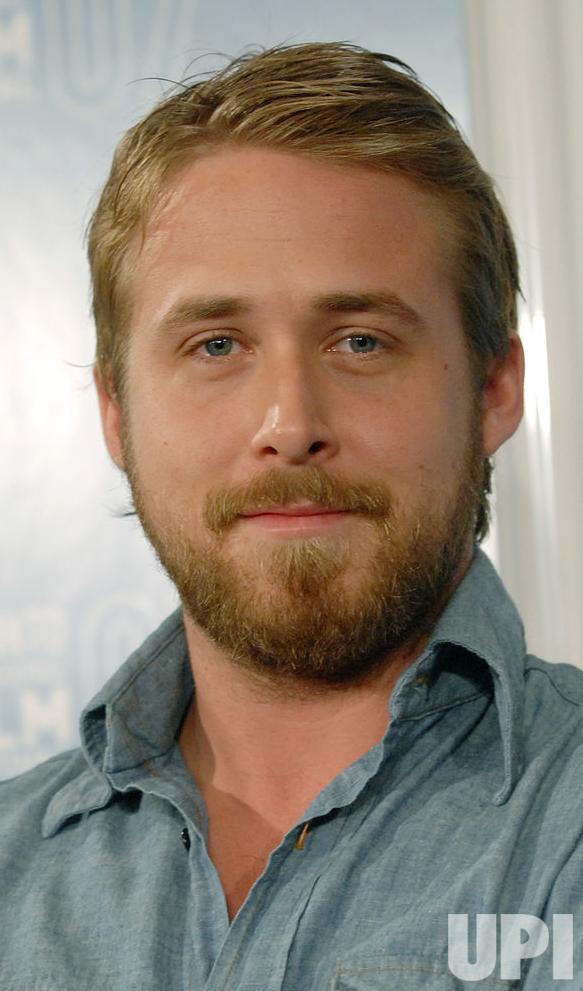 ↓ 25: Robert Pattinson
Robert Pattinson, who has long opted for a clean shave, has also made his way in the bearded clan, and we are glad for this decision! This beard, however, was for his role in the movie "Lost of City Z," unfortunately, he didn't really like this bearded as he was quoted saying, "Oh god, it took forever to grow. I was so happy to get rid of it. It was disgusting, the whole thing was disgusting," so sadly we might not see more of it. The experiment with a variety of shades, too, is quite impressive. You can easily add some fun elements to your styling with these elements.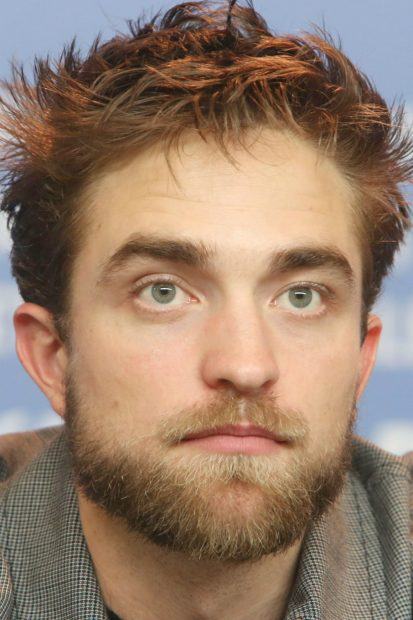 ↓ 24: Pedro Pascal
Famous for being Agent Pena, Pedro Pascal's personality looks so much more defined with a beard! Do have a look at David Beckham Casual Outfit Style; Celebrities Outfit Ideas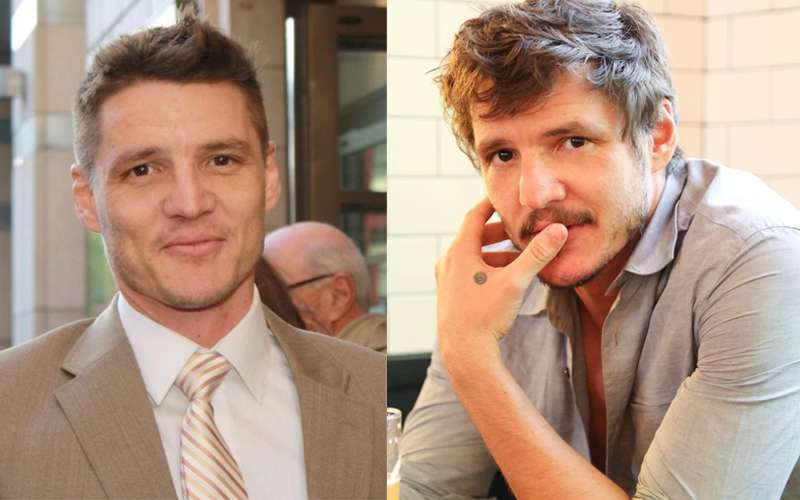 ↓ 23: Nyle DiMarco
The absolutely hotshot, Nyle DiMarco, looks amazing in his medium stubble beard.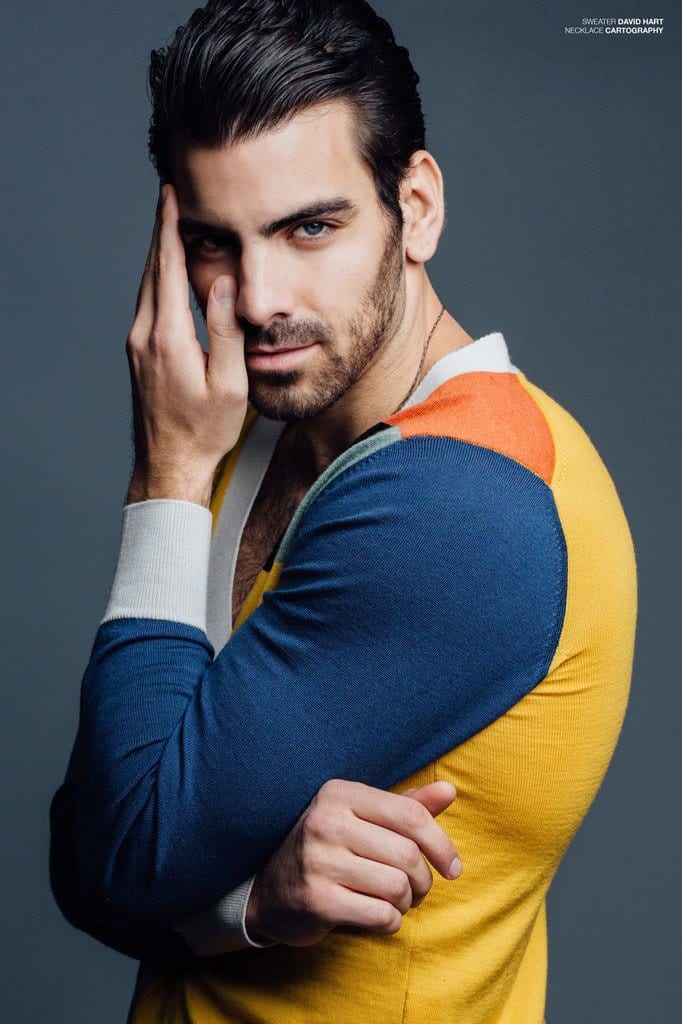 ↓ 22: Leonardo DiCaprio
From acting to an amazing person, Leonardo is also among those actors who have added a beard to their personas and gained a more mature look. He is definitely a celebrity who can pull off absolutely any look. For instance, the full rugged beard from the movie "The Revenant" isn't something that would look as hot on an average guy, but, of course, e rocked it like a pro. Whether you look at the pointy box beard or the full beard cut short, it exudes charm and appeal in every possible way.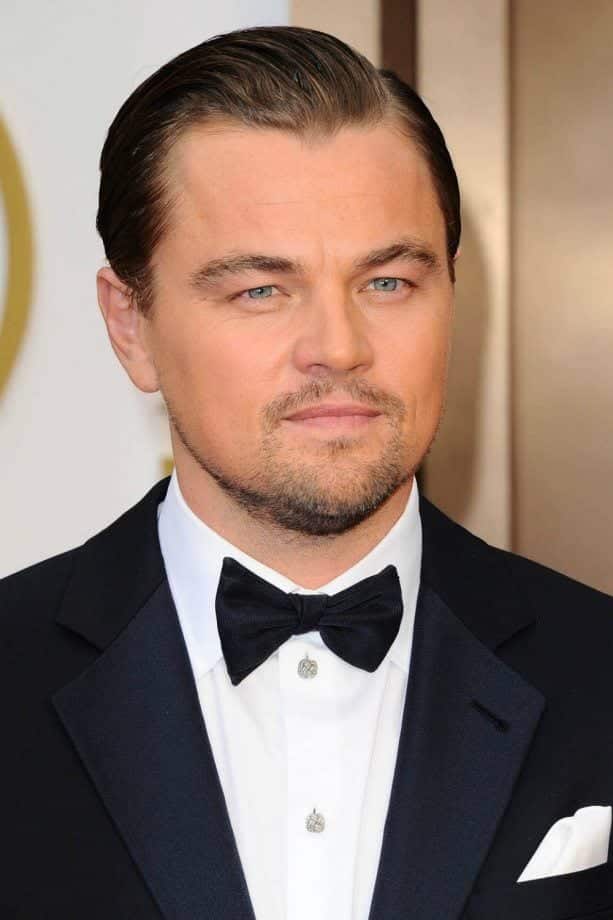 ↓ 21: Kurt Russell
The legendary Kurt Russell opts for a full-fledged beard, and we can say he has made the right decision.
↓ 20: Kit Harington
Well, well, Kit knows how to make his personality much more charming by simply adding a beard, and we love it! RECOMMENDED 26 Cool Beard Styles for Short Hair Men for Perfect Look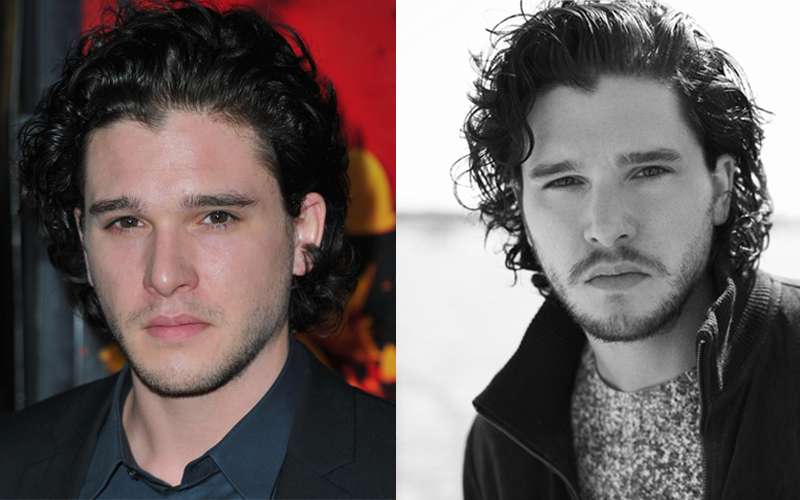 ↓ 19: John Hamm
Who says men in the middle ages can't look charming and hot? Well, John Hamm with his beard is here to prove us wrong! Best known for the portrayal of the Ad Executive, Don Draper from Mad Men, he absolutely rocks almost any beard style he wears. You have probably seen him in his different beard, styles from the stubble look to the full-length one. We can't deny that Hamm's oval-shaped face complements most beard styles.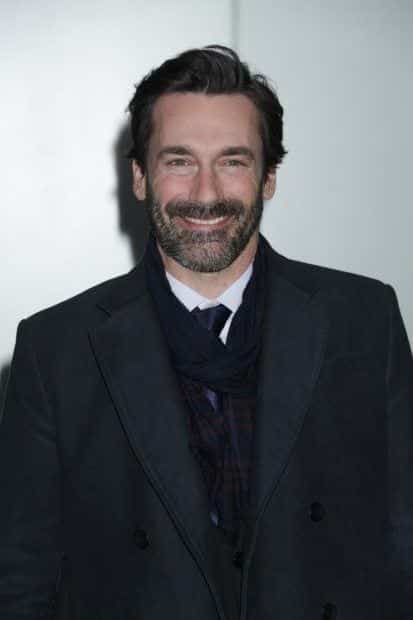 ↓ 18: John Krasinski
John Krasinski looks even more fresh and bright after becoming a member of the bearded clan! Be it the full beard or the scruffy circular beard, he wears it with confidence and wows his fans every time.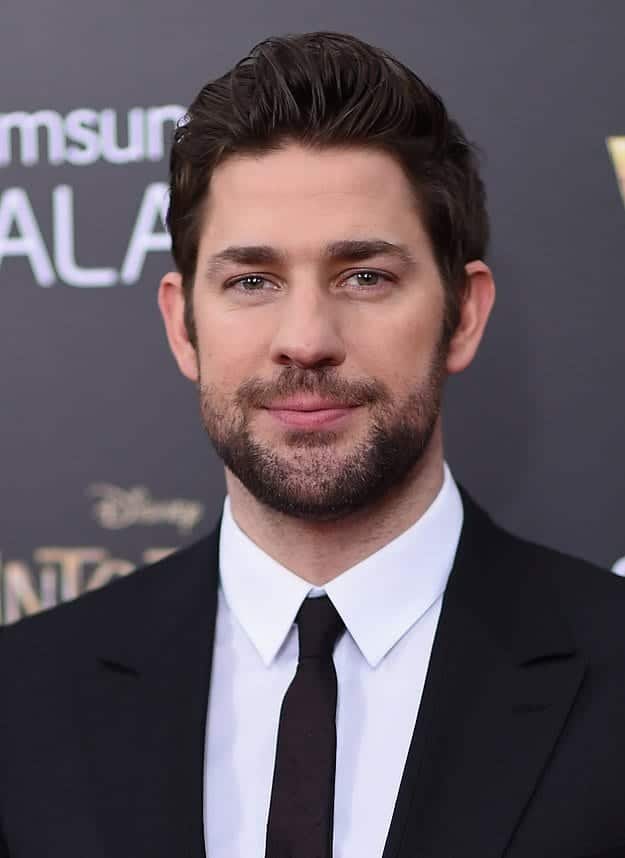 ↓ 17: Joe Manganiello
We have got a simple comparison of Joe, and we know the beard look is winning! The angular pointy short box beard looks even more dashing in this salt and pepper avatar.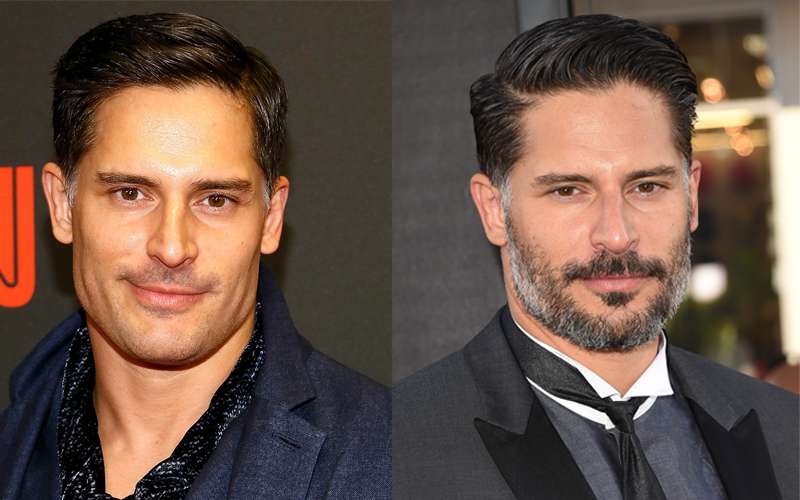 ↓ 16: Jason Momoa
Jason Momoa keeps his looks rugged and tough all the time, and thanks to the beard, it still adds charm to his personality. He has made his beard part of his signature look. For more ideas and tips, have a look at Full Beard Styles and Tips on Growing and Styling Full Beard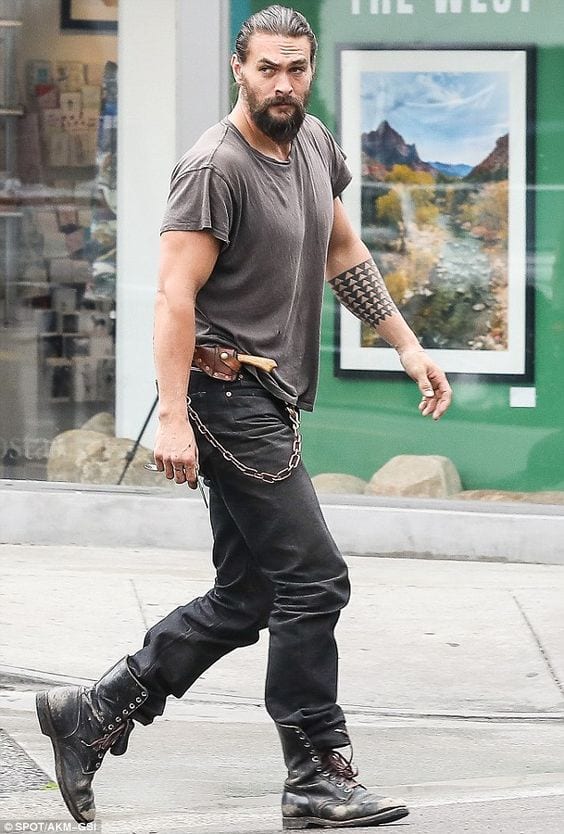 ↓ 15: Jared Leto
Long hair and beard for men? Well, it's a great combo if carried with style and confidence like Jared Leto. This Suicide Squad star keeps awing us with his heartfelt acting. His beard in the photo has a balance of roughness and fullness, making everyone fall to his charm.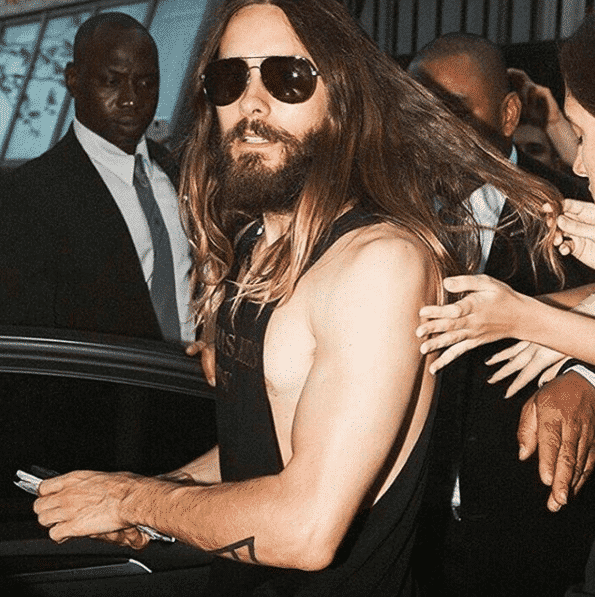 ↓ 14: Jake Gyllenhaal
Famous for his movie Southpaw, Jake Gyllenhaal also makes it to our list of actors who look immensely hot with a beard. His slicked-back hair today goes well with his tailored beard. His oval face makes it possible for him to look good in almost every beard style.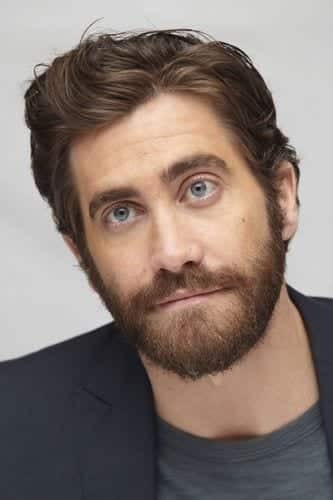 ↓ 13: Hugh Jackman
Boys or girls, ladies or gents, everyone loves Hugh Jackman for his sharp personality (like the claws of Wolverine), and to be honest, and the beard adds the most to it!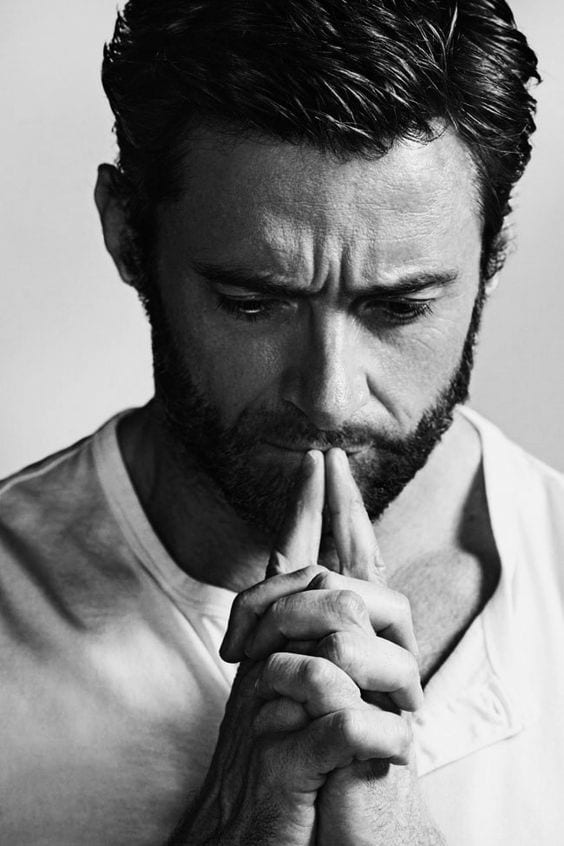 ↓ 12: George Clooney
George Clooney is a style icon every man looks up to, so follow his beard trend to add more maturity to your persona! This is for all the silver-haired guys out there.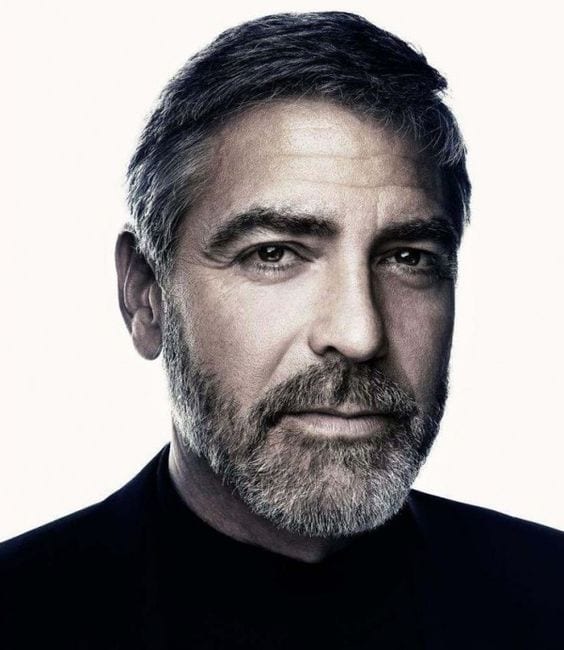 ↓ 11: Donald Glover
Donald Glover also opts for a stubble beard which gives him a young and sober look. The full beard can add loads of glamour to your face if you style it right.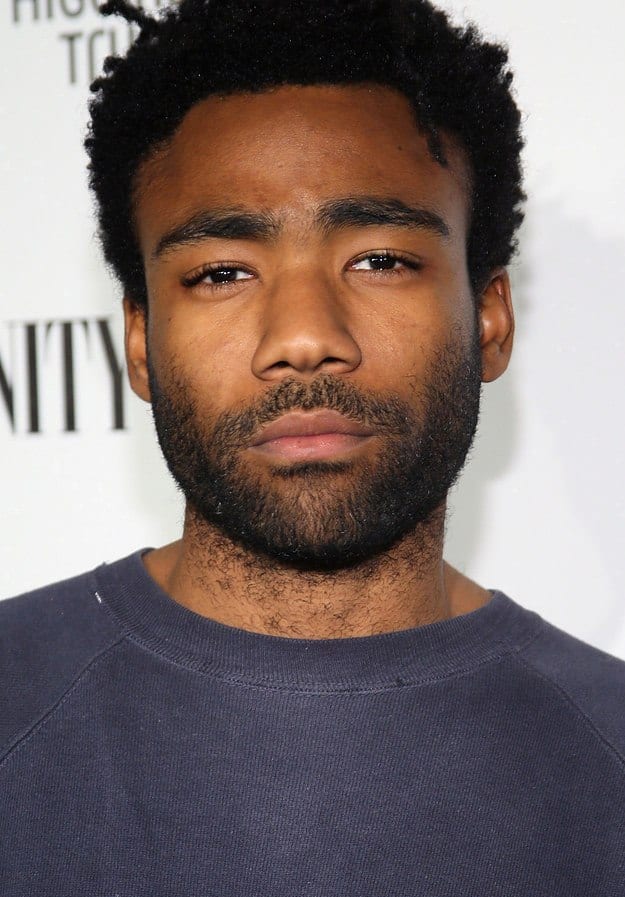 ↓ 10: Donald Sutherland
Old age doesn't mean you stop doing the latest trends. Donald Sutherland looks hotter in grey hair and a goatee.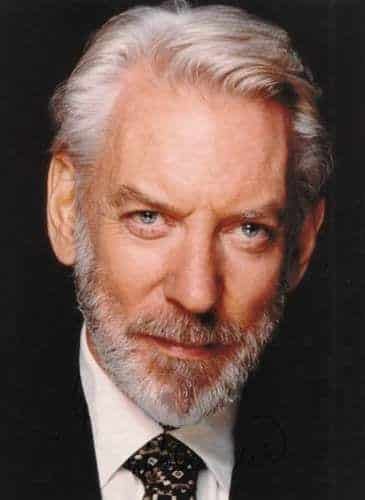 ↓ 9: David Beckham
You might know him for being an athlete on the football field, but he has an edge for fashion, as well. The player who wins heart on the field, as well as his charm, is infinite. David Beckham looks ravishing as usual in a beard. His beard is a nice complement to his well-groomed look. His beard is stylish with all the right angles and proper trimming, making him even more attractive.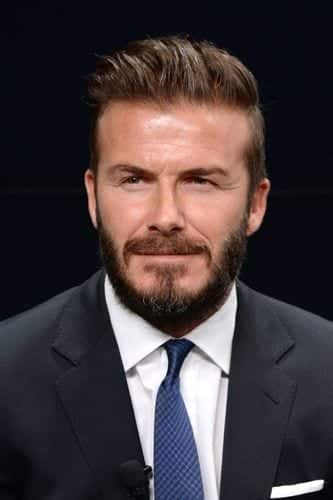 ↓ 8: Daniel Radcliffe
Daniel Radcliffe is the character who has a special place in the heart of the late nineties and early twenties kids. Famously known as Harry Potter, he steps out of his Harry zone and looks more firm with a beard. Just how quickly did this boy grow up with this startling full-beard avatar. This is one celebrity who manages to make the full beard fashionable.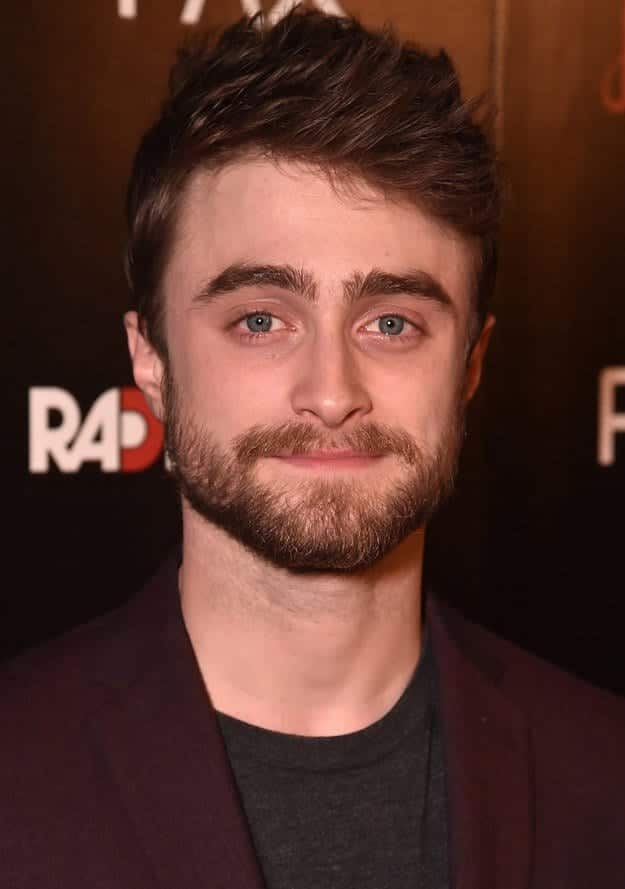 ↓ 7: Christian Bale
We all love Christian Bale, with a beard or no beard, but we have to agree he looks smoking hot with a beard on!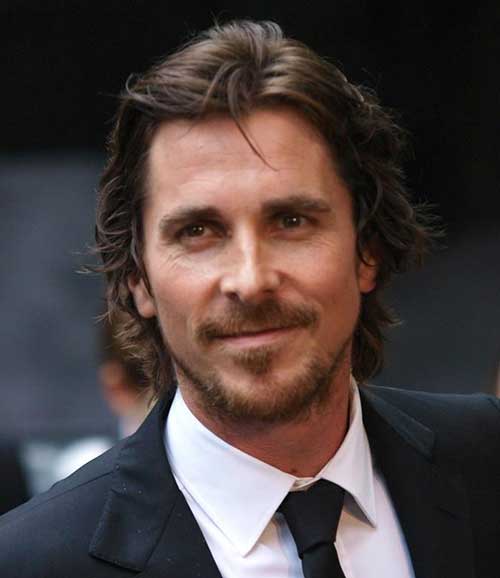 ↓ 6: Chris Evans
The Mr. Gentleman, Chris Evans, has got everyone attracted to him with his beard. Both the "low-boxed" beard and "high-boxed" styles suit him well. It agrees with his facial structure and highlights the taut features in the most definitive way.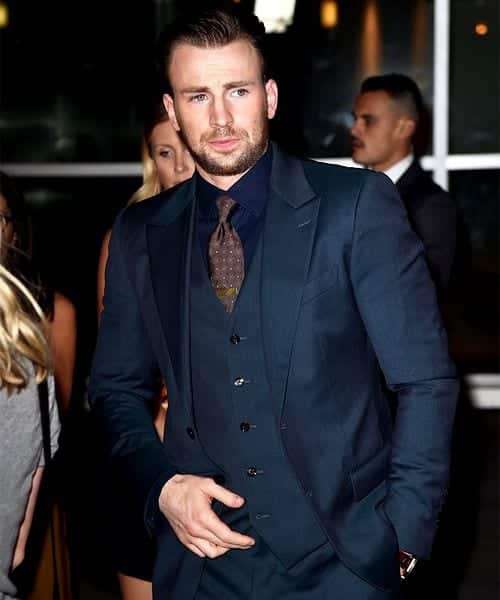 ↓ 5: Charlie Hunnam
Who says beard is just for people with dark hair color? Charlie Hunnam is proving us wrong with a blonde goatee!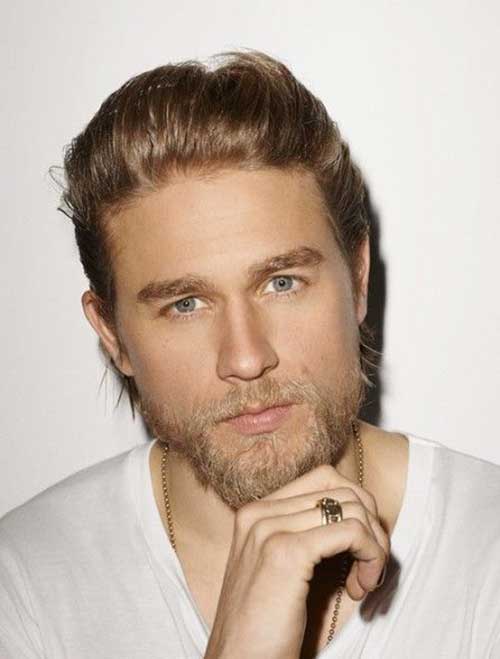 ↓ 4: Brad Pitt
For many, Brad Pitt is style goals, so follow him and get a beard even if you have long hair. He likes to experiment with his hair as well as his beard.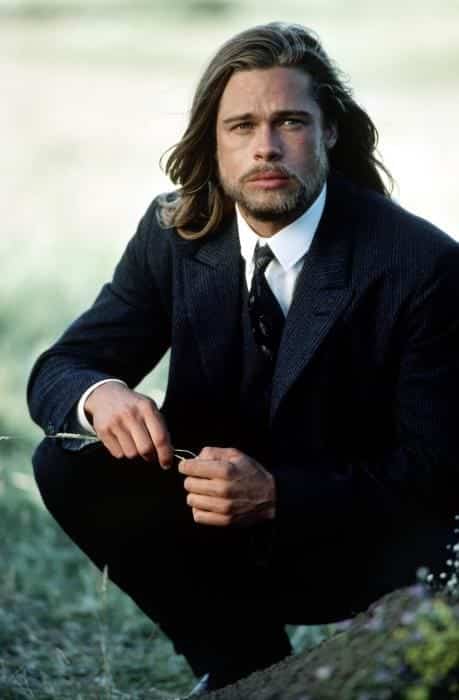 ↓ 3: Bradley Cooper
We have a simple comparison, and we have got the winner, and it is Bradley Cooper with a beard! He never fails to rock a suit with a beard.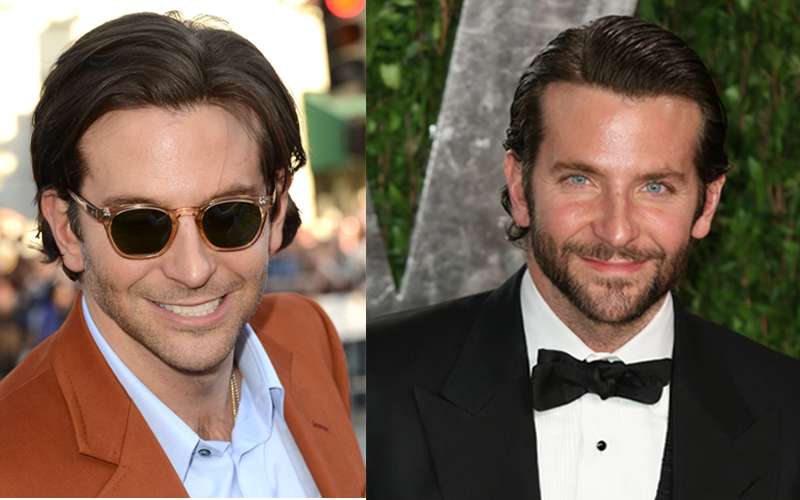 ↓ 2: Ben Affleck
Not only heroes in the movies but the hero of our hearts, Ben Affleck adds that "Rough and Tough" charm to his persona by adding a light stubble beard. He cleans up nice with a well-groomed beard.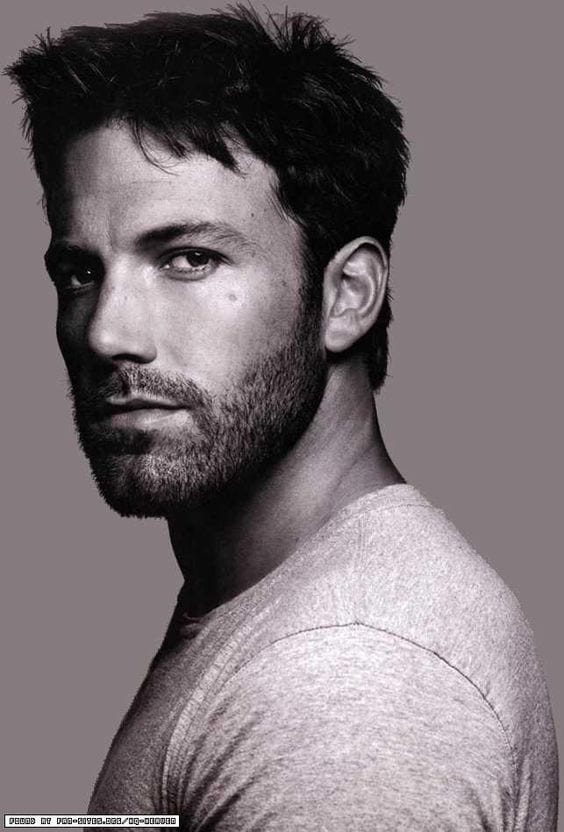 ↓ 1: Aaron Paul
Among the wisest and best decisions Aaron took, one was growing a beard.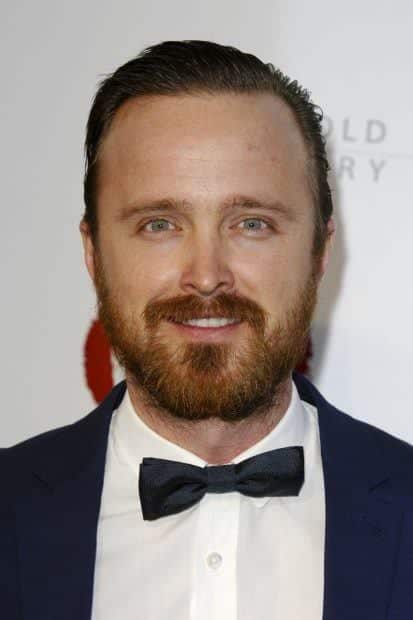 The list above is just the tip of the iceberg. We can't argue that there are lots of celebrities who look great in beards. They are the real trendsetters in fashion. And what beard styles the celebrities are rocking today will be the trends of tomorrow. That said, check this post from Elle to see how celebrities look with and without a beard. Friendly advice: Get yourself a man who can do both.
While some celebrities don't need a Hollywood stylist to grow and style their beards, any guy can don these styles. You don't have to be famous to look good with facial hair. But the perfect beard doesn't grow overnight. So you're gonna need patience and some grooming skills. If this post didn't inspire you to start growing facial hair, I don't know what will.