Indian celebrities maternity outfits. Pregnancy is one of the most beautiful time periods for any women. Different changes happen in a pregnant ladies body over a day and age of nine months. The time period where the midsection develops time to time thus the pregnant lady requires the right kind of outfit to wear.
Many ladies come across famous celebrity Instagram posts and take inspiration from it. Figuring out which maternity garment really fit can be a day-by-day challenge for any lady.  In the pregnancy phase, everything around you is challenging.
Whether you have to compromise on your eating habits or change of routine.  But one thing that the pregnant lady can't overlook is her dressing sense.
Now you might agree to this that following the fashion and carrying yourself well in the pregnancy time period is very challenging but a little help from us might just help you walk through the phase happily, because who doesn't love looking good?
In recent times, we have seen how motherhood maternity clothes have actually become quite fashionable.
There are many choices for the expectant mother. Maternity garments have gotten progressively in vogue, and today we have a wide choice of garments, outfits for work, events or to easygoing wear and even rich formal wear that the pregnant lady can wear for exceptional events.
In each lady's life, this exceptional minute ought to be caught in recollections for the lifetime. In prior days, the lady used to cover their baby bump yet in the present day, they gladly show it off and appreciate the days. Below are some of our favorite maternity styles to be inspired from.
Inspirational Maternity Looks From Bollywood
Are you pregnant? Congratulations— well now you are surely trying to figure out what is your wardrobe going to be like for the next nine months. Of course, maternity style is not one size that will fit well during the pregnancy.
There are plenty of ways to plan your closet accordingly which means either you will have to source an entirely new wardrobe or putting together clothes that you already own. Who better can provide a piece of good advice and help you decide what to buy for your pregnancy than the incredibly stylish fashion bloggers who have done so already?
Let's have a look below at the inspirational maternity looks and that's not just about it. Scroll down below to have a look at the
outfit ideas for Indian pregnant ladies
and also have a look at these
Bollywood Celebrities Beach Outfits
.
Never before has maternity style been so scrutinised and discussed in Indian fashion circles as it has been ever since Kareena Kapoor Khan got pregnant. Gone are the days when the Indian celebrities would go underground when pregnant, only to emerge once the baby has been delivered and when the excess weight is either shed or embraced.
Now, and especially over the past one year, Bollywood celebrities such as Genelia Deshmukh, Arpita Khan, and Shilpa Shetty have all done a great job of having fun with maternity outfits, while they also made sure that they look fashionable and sophisticated at the same time.
Their natural pregnancy glows, amply complemented with the latest cuts and styles, silhouettes that flatter, and fabrics that are both comfortable and interesting at the same time.
But while not descending on their fully fashionable vogue statement, it wouldn't be wrong to mention that once Kareena Kapoor Khan entered she actually raised the bar for the pregnant celebrities, the style quotient simply went through the roof. How about we look at some Bollywood celebrities slaying their maternity outfit looks?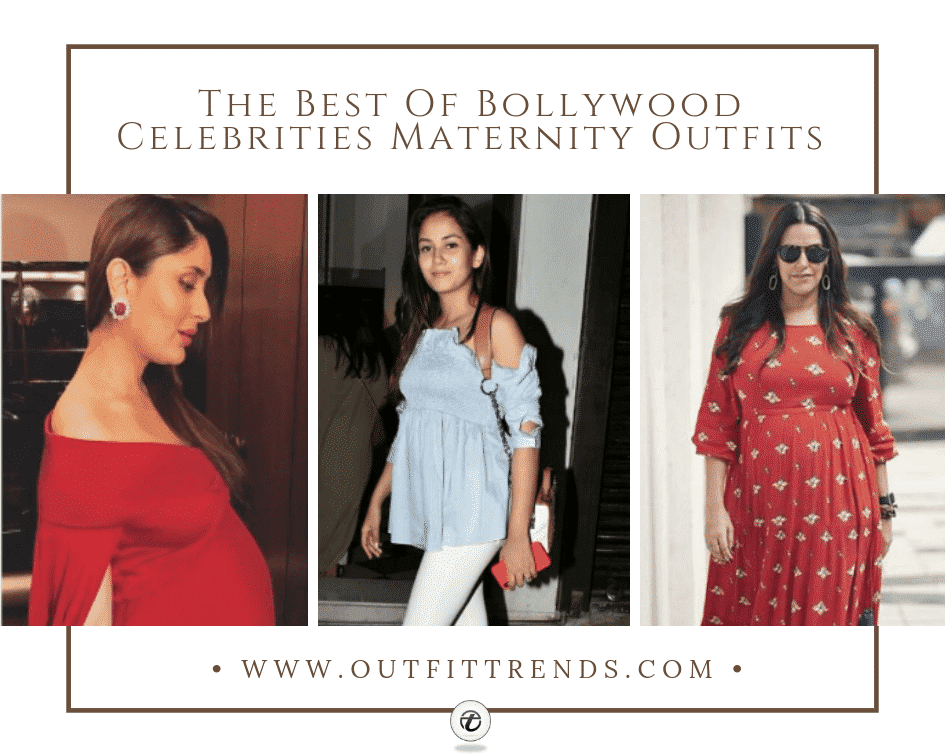 ↓ 14 – Lisa Haydon
Lisa Haydon was absolutely glowing throughout her pregnancy, and her maternity wear was as stylish as she is.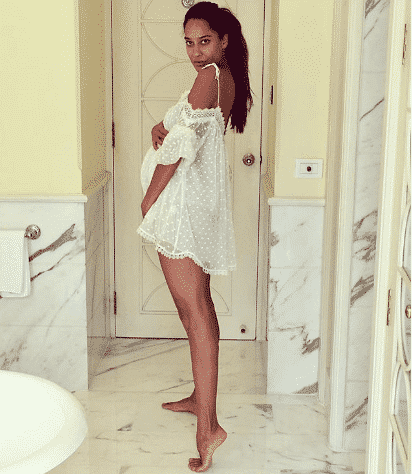 ↓ 13 – Neha Dhupia
Neha Dhupia's maternity style deserves a special shootout because she has been inspiring many with her affordable maternity outfits. For instance, here you see her looking spectacular in a dress by the brand 'Global Desi' that is just worth Rs. 2599!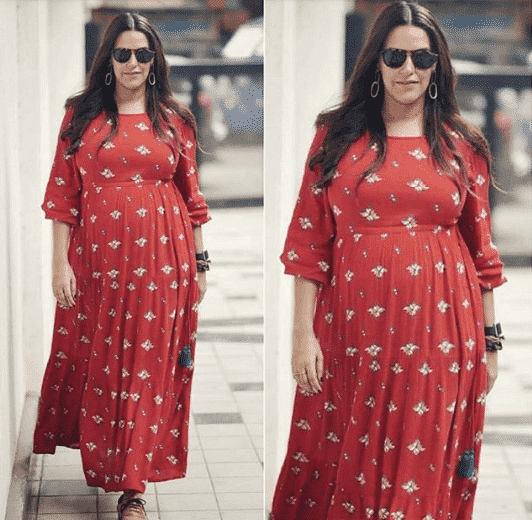 Here she's seen in a minimalist yellow dress by Chandni Sahi that costs Rs. 8000.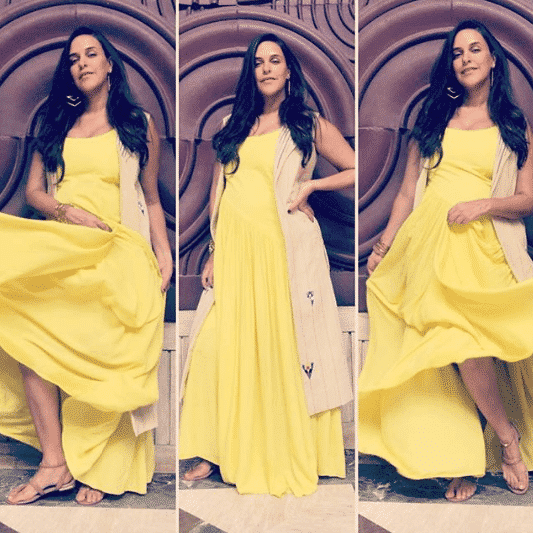 ↓ 12 – Mira Kapoor
Mira and Shahid Kapoor had their second child in 2018, and as always, Mira's maternity outfits were both chic and comfy.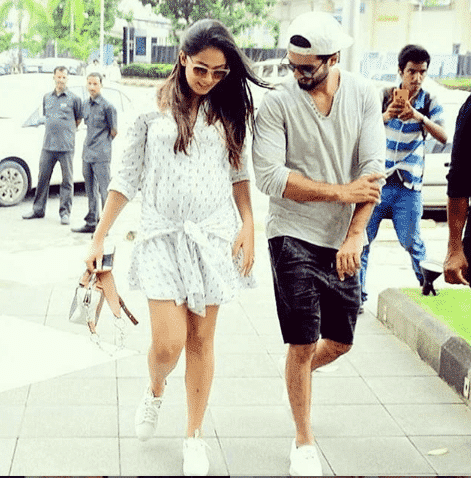 This outfit of hers is perfect for any expecting mother who's looking for a festive dress.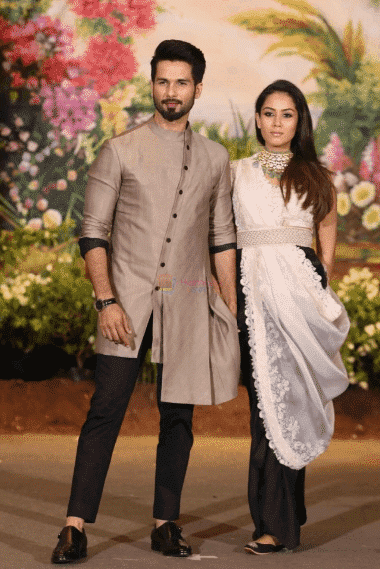 ↓ 11 – Genelia D'Souza
Genelia D'souza has been through the pregnancy not just once but twice. Her pregnancy has been one of the most talked about in the industry. She never felt conscious while facing the media during her pregnancy. Rather, she always dressed as elegantly as she could. She was always fun-loving, high-spirited and jovial in her maternity period. Genelia's appearance at Arpita Khan's wedding reception was quite fascinating and made headlines. Well for any woman the first pregnancy is always very special, but Genelia D'souza was equally excited even when she was pregnant the second time. Genelia and Ritesh got their maternity photo shoot during both the pregnancies. Their look was extremely cute, and they made a great couple in the shoot. The chemistry shared by the beautiful couple is evident in the pictures. They had their first baby boy in November 2014 named Riaan and the second one in June 2016 named Rahyl.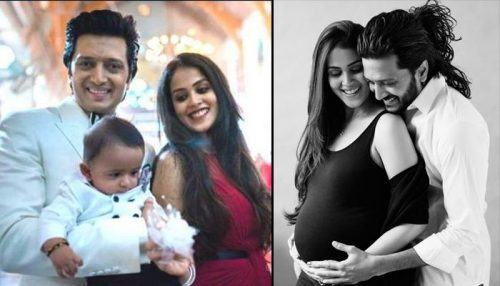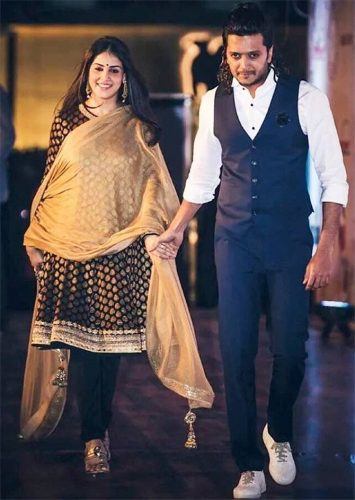 ↓ 10 – Lara Dutta
Lara Dutta is one of those celebrities who was never shy to wear her fashionable outfits even throughout her pregnancy. She has always carried her clothes very well. It is said, that Lara Dutta was seen wearing a short animal print dress paired with kitten heels slaying off the glamorous mommy look. She also very confidently wore baggy dresses.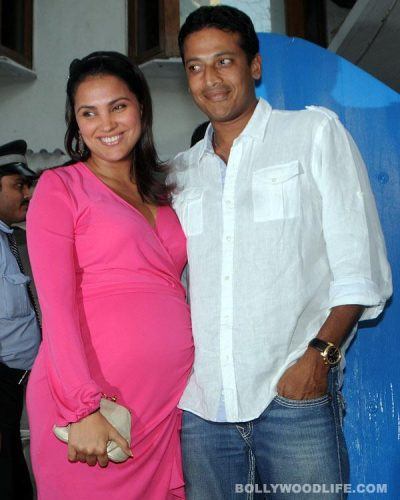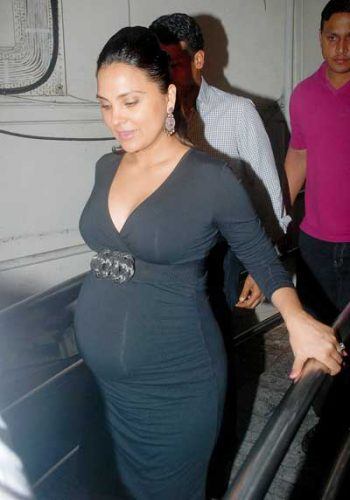 ↓ 9 – Shilpa Shetty
Shilpa Shetty is a style icon. She is another celebrity mom that you might remember from your teenage days. We have always witnessed her carrying herself so well whether during her pregnancy or post-pregnancy.
She attended her cricket parties and events very confidently even while she had that cute baby bump which never made her underconfident from wearing the chicest clothes. Her pregnancy glow actually added to her charm. Shilpa Shetty has also endorsed so many fashion brands.
It should be no surprise that once Shilpa got pregnant, she wouldn't give up some key elements of her signature style. She has always slain in eastern and western wear both. Her pregnancy never stopped her from pulling off her chic style. There is no doubt that Shilpa's maternity style is the definition of fashion goals.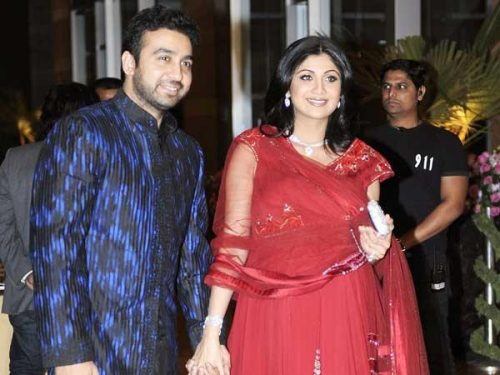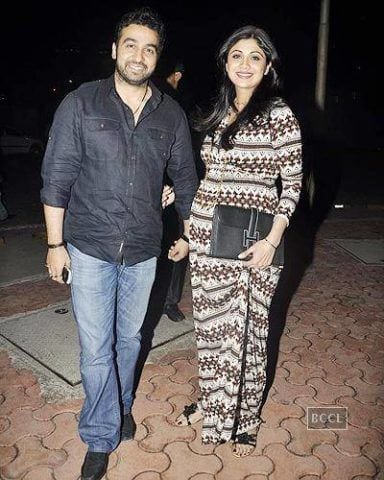 ↓ 8 – Kareena Kapoor Khan
She is that one celebrity who never ran away from work because she was pregnant, Kareena didn't solely interchange line with today's girls who will and do balance everything in life, however, she looked smashing doing it too. If we look back, her sartorial decisions have always made it right. She chose to wear maxis, flowing ankle-length shrugs, embellished robes, denim,  kurtas, and flowy palazzos.
From dresses to pants to robes, Kareena has donned it all with élan, and something we haven't seen any other celebrity pulling it off so well. Her appearance as the showstopper made headlines while she looked like a queen wearing the stunning ensemble by Sabyasachi Mukherjee for the finale of the Lakme Fashion Week Winter 2016.
Long length coats and cover-ups can do wonders to any maternity fashion look just how Kareena Kapoor sure does know how. She has loved wearing long length coats, cover-ups, shrugs, and capes that not only add a glam factor to any simple outfit but at the same time; it gives a lean look making the person appear taller and slimmer.
These can be any coats from your existing closet that you can keep open during pregnancy or you can explore long length maternity shrugs, coats, and coverup. Flowing floral dresses and prints which are empire line and with flattering gathers on the bump which covers it well, make for perfect dresses for any occasion.
Confidence is the best outfit you can wear, and Kareena Kapoor knows just how to. To be honest, she's been owning her confidence and flaunting her bump gracefully whatever she wears. If you have confidence, nothing can be you look bad.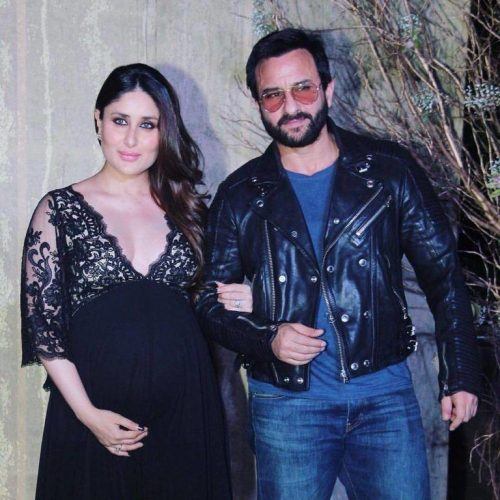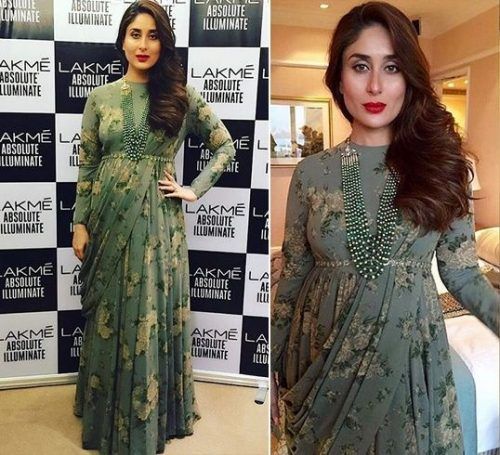 ↓ 7 – Arpita Khan Sharma
Arpita Khan Sharma gave birth to a baby boy, Ahil, this year and the media just couldn't stop talking about it as the youngest member of the 'Khan' and 'Sharma' family arrived in style. If her wedding pictures weren't enough to get us talking about her, Khan managed to impress us with her pre-pregnancy photo shoot and the appearances she made during those days.
Salman's little sister looked adorable and amazingly comfortable sporting colourful causal and Indian outfits. If her exposure after her wedding wasn't enough to be talking regarding her, she somehow managed to impress everyone with her pre-pregnancy shoots and also the appearances she created throughout those days.
Arpita Khan Sharma looked endearing and surprisingly her maternity wardrobe was quite vibrant and attractive.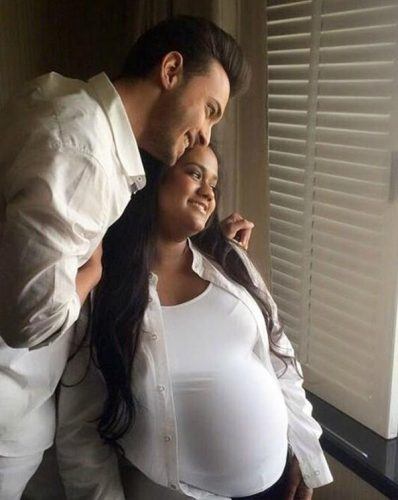 ↓ 6 – Konkona Sen Sharma
The Bengali beauty who is known for her unique roles in Indian films established herself as one of the leading actresses of cinema. She started dating actor and co-star Ranvir Shorey in 2007 and got married in a private ceremony in 2010. The beautiful couple welcomed their first child named Haroon in 2011. She loved making bold fashion statements.
Whether it's a sexy black dress with cutouts or thigh high boots and a sweater. Konkona proves that just because you've got a baby bump doesn't mean you need to give up your style. How much do I love dressing style? Let me count the ways.
Konkona is like the celebrity that we all want to be. She's so funny, witty and clever. Plus her style game is on point. Unlike other pregnant mothers, she doesn't use this time to slack off when it comes to style at all.
↓ 5 – Soha Ali Khan
The youngest daughter of actress Sharmila Tagore and Mansoor Ali Khan Pataudi who is also the 9th Nawab of Pataudi is known for her work in Hindi, Bengali, and English films. Soha Ali married actor Kunal Khemu in 2015, and later in April 2017, the couple announced their pregnancy. They welcomed their daughter, Inaaya in September the following year.
While she was pregnant, she donned beautiful dresses and skirts with beautiful silk robes. Also, we have seen her how she has rocked jeans and a crop top. Her pregnancy style game is even more on point. She's the pregnant girl that makes you want to get pregnant so that you can re-create some of her looks. There's no competition for her maternity looks.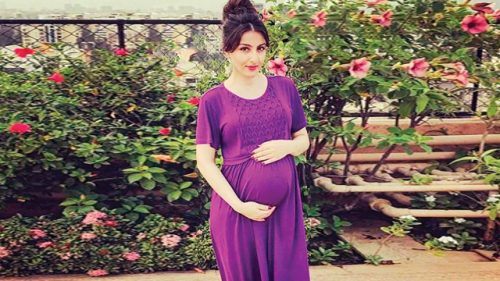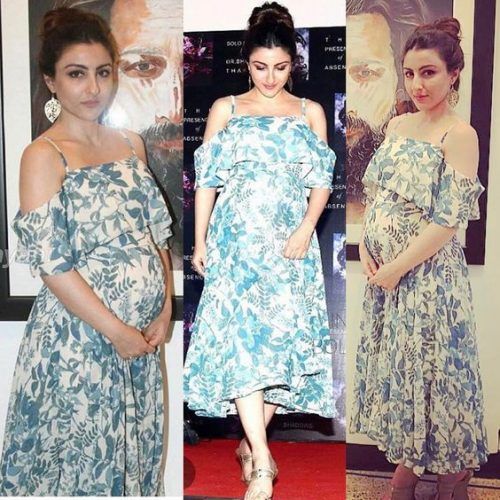 ↓ 4 – Aishwarya Rai
The winner of 1994 Miss World pageant and one of the most popular and established Indian actresses, Aishwarya Rai is considered to be one of the most beautiful women in the world. The couple had a beautiful summer wedding the following year.
Later in the year 2011, the couple welcomed their baby girl named Aradhya. Coming to clothes, let us start with the how Aishwarya Rai Bachchan inspired many mothers and mothers-to-be on how to be comfortable in their skin, without giving in to the unruly pressure of society.
Aishwarya has always adorned comfortable dresses, but most of the time she was seen wearing eastern wear. It is always best to choose dresses that enhance your beauty along with comfort.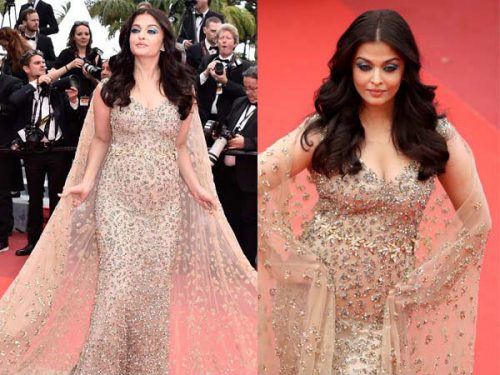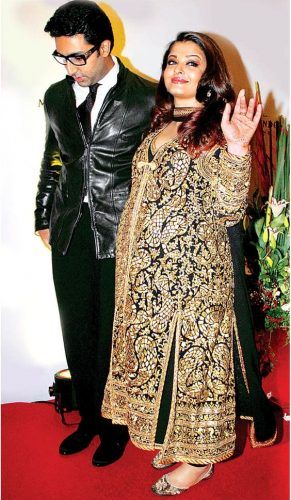 ↓ 3 – Esha Deol
Actress Esha Deol also did her first maternity photo shoot in Greece, while she was expecting her first child. The 'Dhoom Macha Le' girl looked like an angel from the sky. Esha Deol gave birth to a baby girl in October 2017 and named her Radhya.
With all the physical and emotional changes one is experiencing within their body, pregnancy can sure feel like that awkward puberty phase all over again. But even with that awkwardness, Esha Deol bought huge transition to her style. Let's have a look at how Esha carried her maternity looks.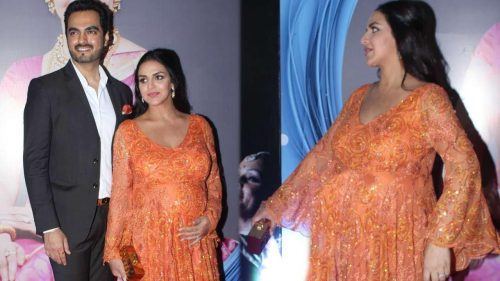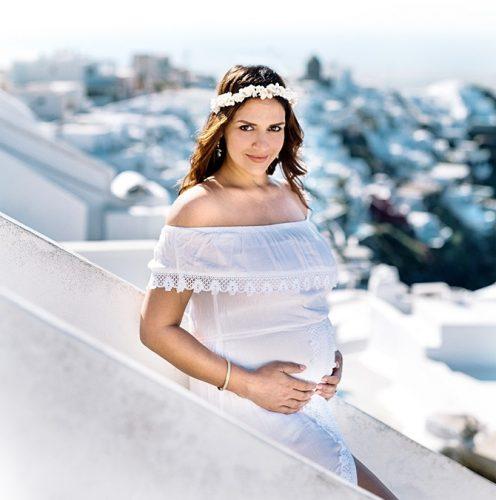 ↓ 2 – Shweta Tiwari
The 'Kasauti Zindagi Ki' actress flaunted her maternity style and shared some amazing pictures of her maternity photo shoot after she conceived her second baby. This was during her second pregnancy. Shweta Tiwari has a 16-year-old daughter from her first husband Raja Chaudhary. The second baby is from Abhinav Kohli. She welcomed her baby boy in November 2016. She always posed for the camera during her pregnancy with so much elegance. And she looked simply beautiful.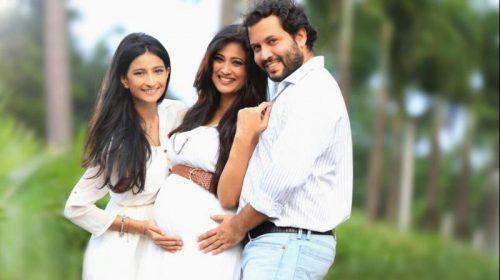 ↓ 1 – Geeta Basra
As we all know that last year Geeta Basra tied the knot to cricketer Harbhajan Singh in a hush-hush wedding ceremony. Like the pictures of the wedding, Basra's baby shower pictures too went viral as she looked totally adorable and all smiles posing for the paparazzi. Seen flaunting a beautiful dress, the Singhs' were blessed with a baby girl in the month of September this year.