Model Off Duty Outfits: Supermodels or Divas? we can't say for sure. Be it Bella Hadid or Irina Shayk, they own the fashion world and its glamour. From the dapper outfits to the street styles, they have proven to be our fashion gurus and we are here for it one hundred percent.
Model Off Duty Outfits like their luxurious and formal outfits too are chic and equally stunning. New trends are being introduced each day, with a tinge of culture from around the globe and not to mention the creative eye-catching ideas of our beloved fashion designers.
It's not always about the glitz and glamour with these beauties though but always about the style and elegance. It's insane how they can throw on a pair of pajamas with flip flops and still look flattering and aesthetically pleasing. Who doesn't enjoy the comfort and fancy side by side?
What do Models Wear When Off-Duty?
The best advice that we can offer here is to dive into your wildest imagination and create a unique look every time by some mix and match here and there. For instance, you can legit create numerous outfits using one pair of plain trousers with different tops. Like our ideals, never fear a little change. Our favorite supermodels are never afraid to experiment with their look, they incorporate their pieces of clothing uniquely and gracefully, ready to flaunt it wherever whenever.
Tips on How to Dress Like a Model
Don't ever be afraid of experimenting. Yes, you heard me right. Play with colors, go wild with your imagination and mix and match all your outfits. You can create so many amazing attires with something as basic as a top.
Go easy with your makeup. Keep it towards the natural side.
Prioritize your comfort and choose your outfits likewise.
Never underestimate a good oversized top or sweater, it can go a long way.
Lastly, if you have a plain outfit, go for a bold lip color or a statement piece of jewelry. Similarly, if you have an outfit that's somewhat of a statement itself, try dainty jewelry.
Take a smidgen of your time to get smitten over these oh-so-beautiful looks.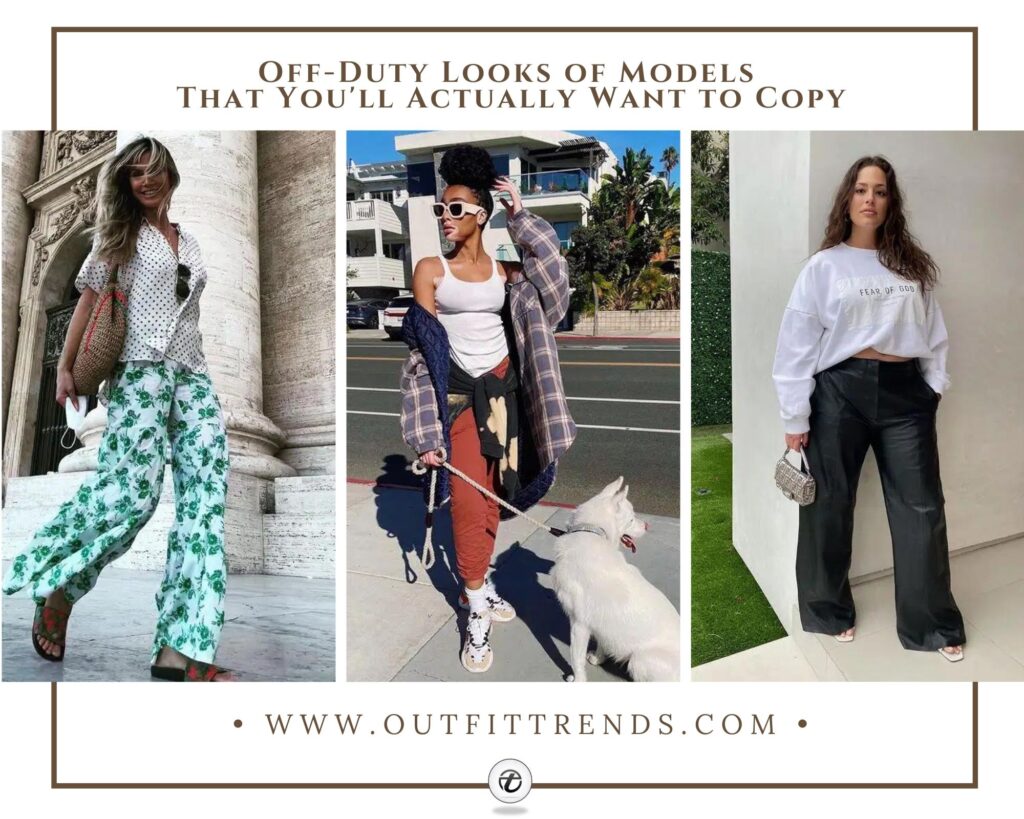 26 – A Rider's Look
Bella Hadid, with her kindest soul and one-of-a-kind style, has taken over our hearts as soon as she steps foot in the fashion industry.
Here she stunningly demonstrates how to take on a look with a crewneck sweatshirt and slim-fit jeans.
You can also go for a polo T-shirt and a pair of slim-fits if you want an outfit that's more to the formal side, and anything would go when it's a day out with the horses as long as it's not a dress of yours.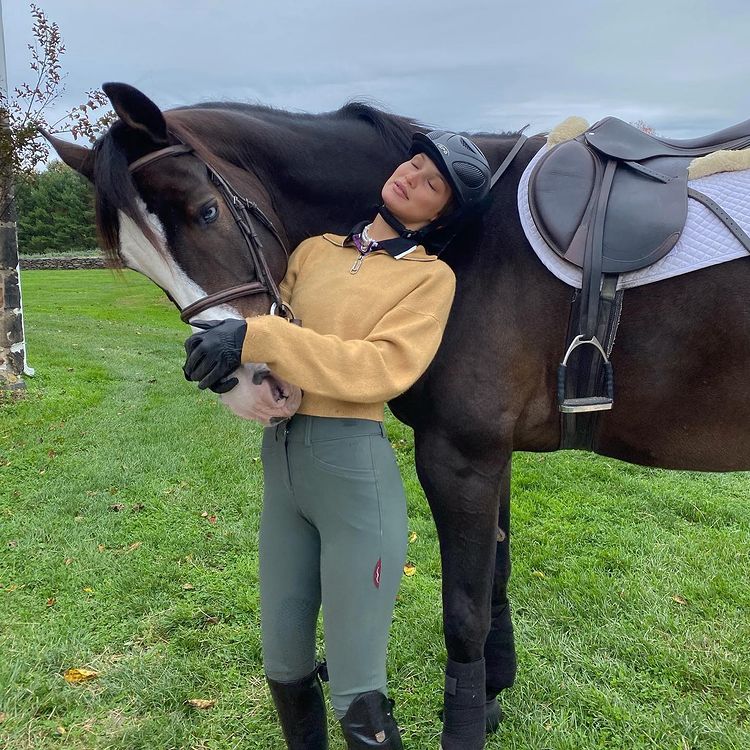 25 – Groovy and Funky!
I'm a huge fan when it comes to prints, and I would be ready to sport an idea of a printed wardrobe any time of the year. Heidi Klum is here with some fine outfit inspirations.
Exotic prints like Cheetah prints, snakeskin prints, jungle prints, or cutesy and aesthetic prints like these have my heart.
Either wear a set of prints that compliment each other or wear them with a plain top, bottom or keep it minimal with the accessories and you are good to go, my friend! Here are some more tips on how to rock the animal print outfits this season.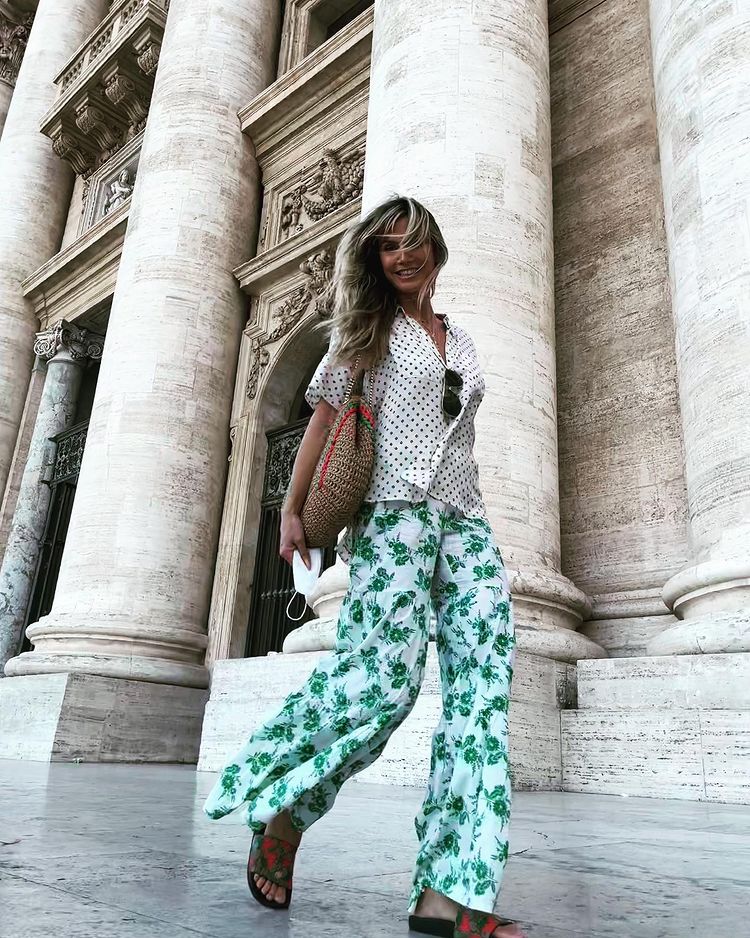 24 – Outdoor Outfits
Cindy Crawford has given us a peek in her summer wardrobe, or what she'd be wearing on a day off to just chill. Rompers are a great alternative when you grow tired of your usual jeans and shirts.
One, they are outdoorsy and two they are cute as the day is long. A pair of sandals or bright open flats would work perfectly with any romper or jumpsuit.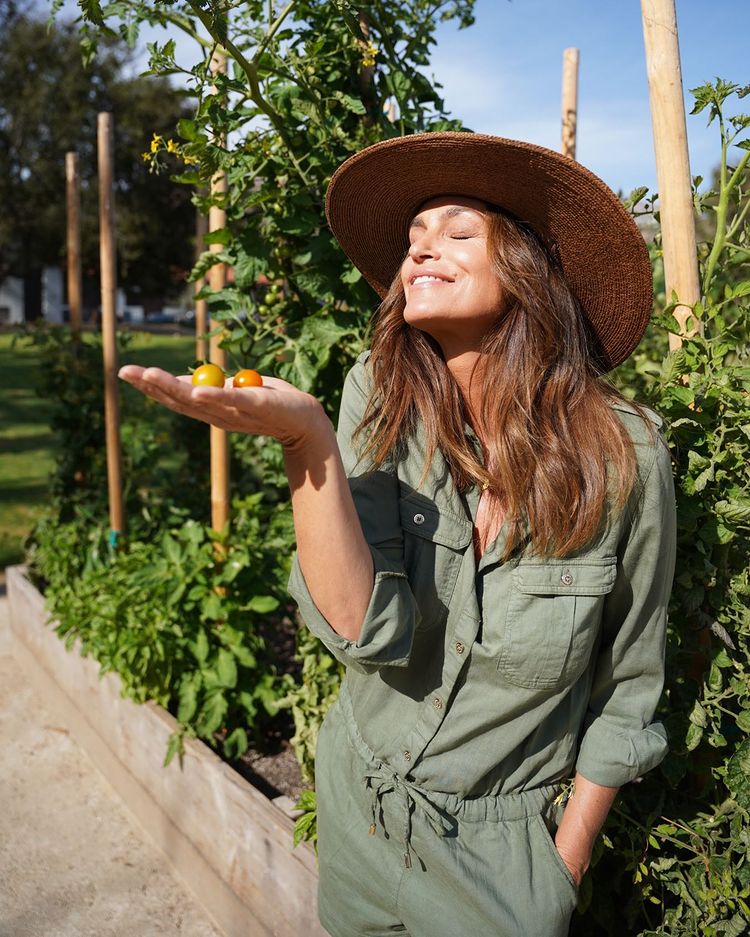 23 – G for Glamourous and Gee for Gigi Hadid
The Hadid sisters make sure to look beautiful and up to date with the appropriate fashion trends. This attire reminds me of Hawai and its striking sunsets. Plain or printed, these co-ords will make you look breathtaking.
Flip Flops for your comfort or model off duty sneakers would be, in my opinion, the best recommendations.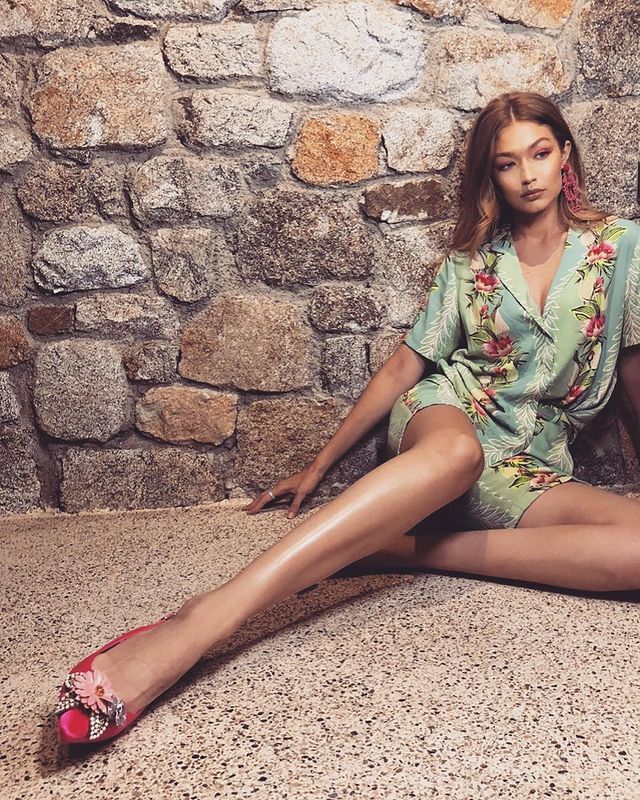 22 – Adriana Lima's Secret
The Victoria Secret Angel for nearly a decade looks good in wings as well as skirts. A fine way to look good in the scorching heat is to wear flowy and loose clothes.
They look adorable and are comfortable as a bonus too. Shift dresses, skirts, Kimonos are ideal for summers or in countries like Brazil where the temperatures seldom drop too low. To add extra oomph for date nights, you can wear a plain or a statement belt with it around your waist.
21 – Do it the way Kate does it!
Statement blazers like Kate Upton's are always a hell yes and why wouldn't they be? They amp up your attire, make your look go from casual to semi-formal or formal in a second and look amazing nevertheless.
If you ask me, the variety of blazers from printed to colorful to peplum to cape to plain and so much more is insane to me. Give yourself a beachy wave hairdo for the classical model off-duty hair look.
Moreover, you can match your bottoms or your shoes with it and Voila your job here is done.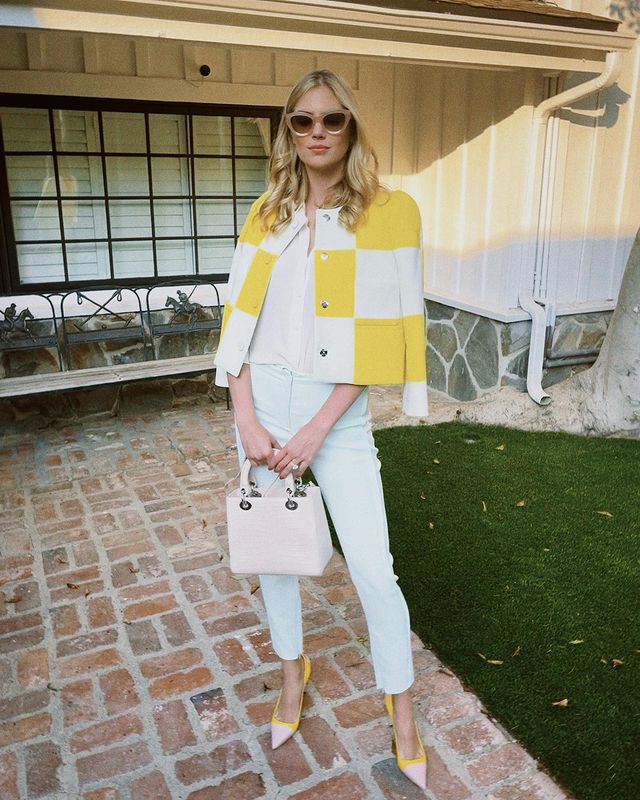 20 – Brrr
You can check off looking immaculate in winters from Olivia Palermo's list. The type of coats that you wear can make or break your look for the best.
I feel teddy coats are an answer to the cozy lounging days whereas fur coats are for cruising around looking literally like a model.
The fact that fur coats add the supermodel touch to your look is mindblowing. Some of our favorite model off duty shoes like Uggs,
Chelsea boots, snow boots, or ankle boots would add the final touch to make your look a fine ten.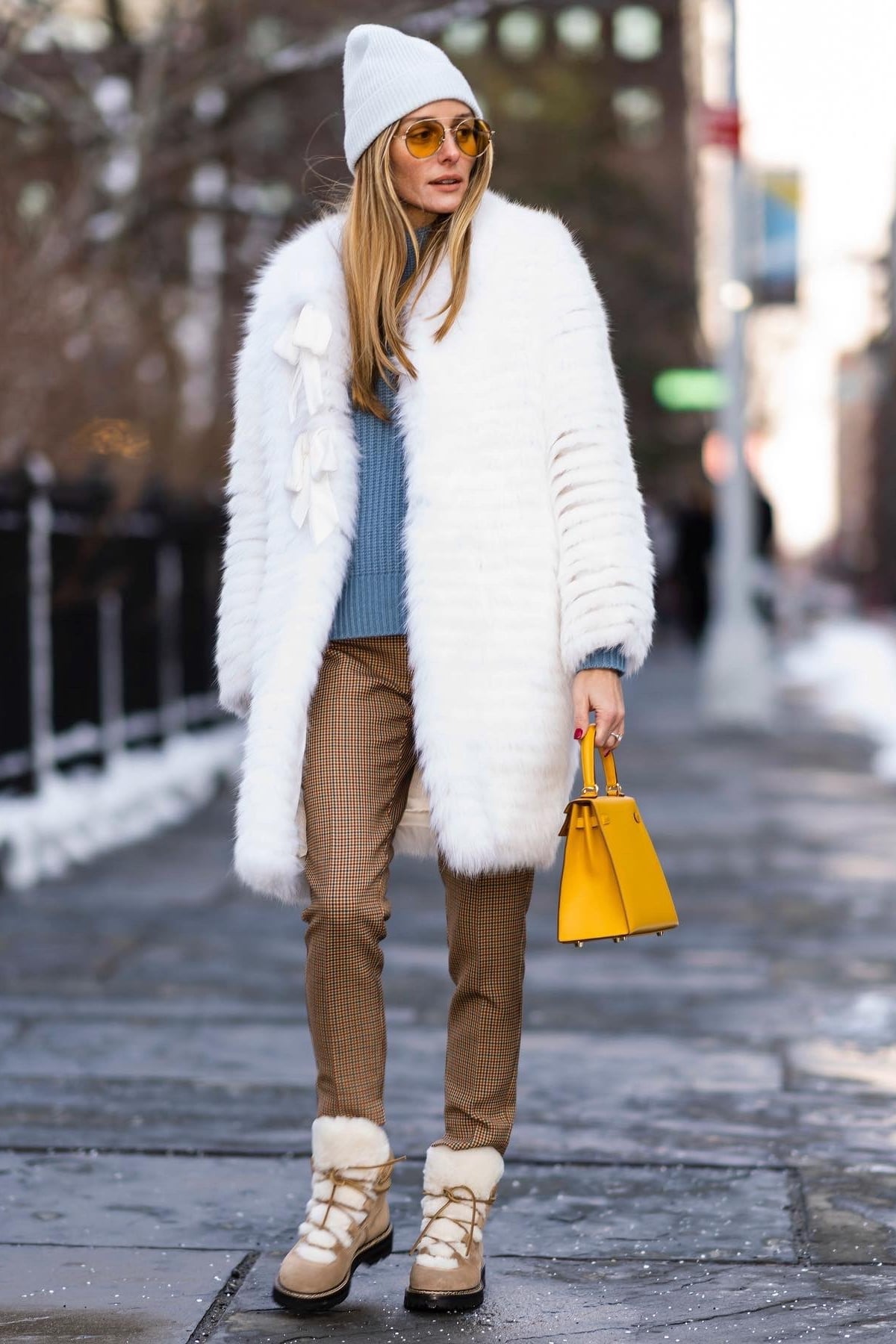 19 – Sweatshirts
Ashley Graham aces her look in tv shoes, on-ramp walks, and on her Instagram. This attire is a holy grail for all of my girls who want to put their comfort first at all times. It's simple, comfy, and still eye-catching.
While Ashley has opted for a sweatshirt, you can also opt for a cropped t-shirt or a snug sweater, whatever you fancy. Here are some more ideas on how to style sweatshirts.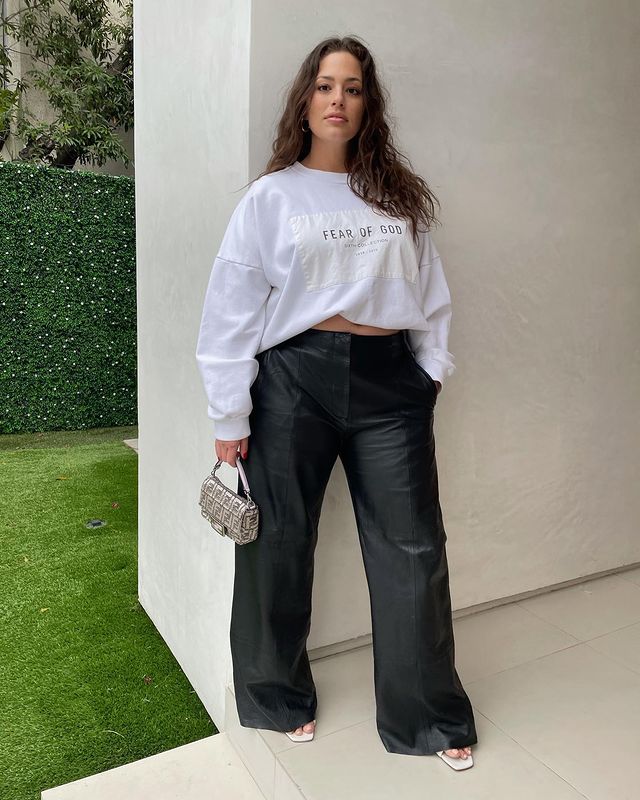 18 – Printed Palazzo Pants
Real-life Ice Queen, Elsa Hosk, sways us effortlessly with her printed pants paired with a plain top.
As I've mentioned .earlier, you can sport a printed look as long as it compliments each other. Both of these angels don't need wings.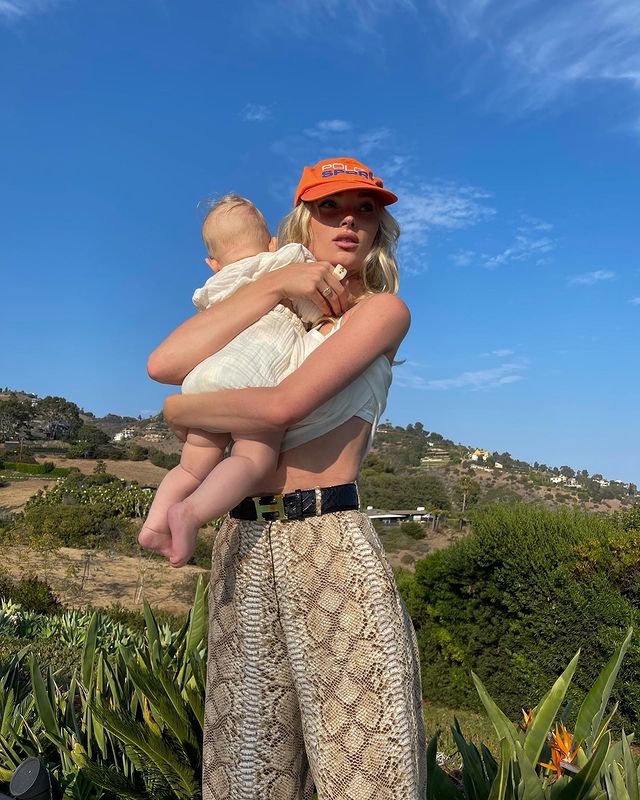 17 – Everythign Looks Good with Good Quality Denim
Denim in the form of a jacket, jeans, or both of them combined is quite famous in Spain too as demonstrated by this Spanish model, Clara Alonso. Rest assured, you can pull off any look with denim.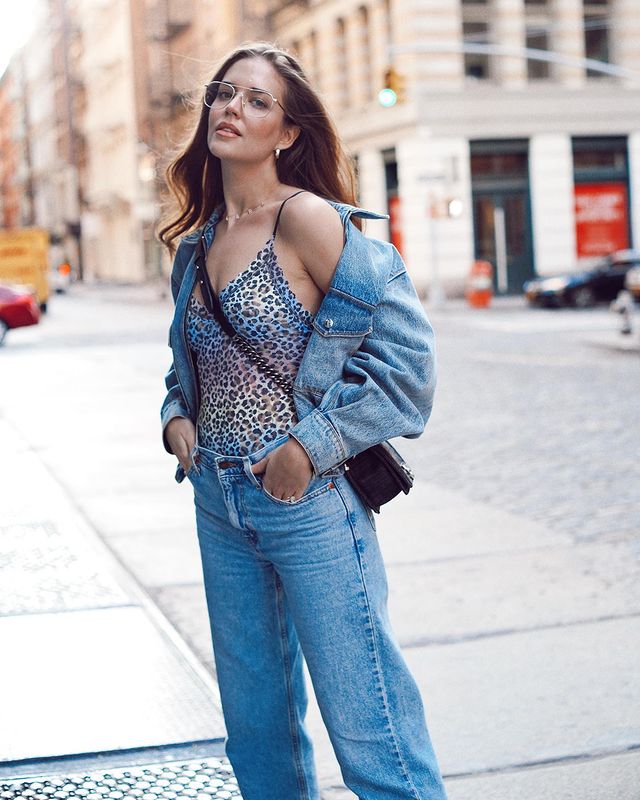 16 – What Accesssories do Models Wear?
Nic Trunfio is a wonder of Australia. She has proved that your yoga pants can be stylish too. Always consider accessorizing according to your final look. If you want a formal look go for dainty accessories like a tennis bracelet or plain heels, as opposed to if you want to go to a wedding go crazy with the sparkles if you have a plain dress.
If you want to enhance your ensemble for a get-together, this selection of accessories would be the best combination. A beanie, cloche, or a beret along with sunglasses that commends your face and a crossbody purse or a box bag would simply be the best.
Don't forget to style your shoes according to your look and dab on the no-makeup model off duty makeup too!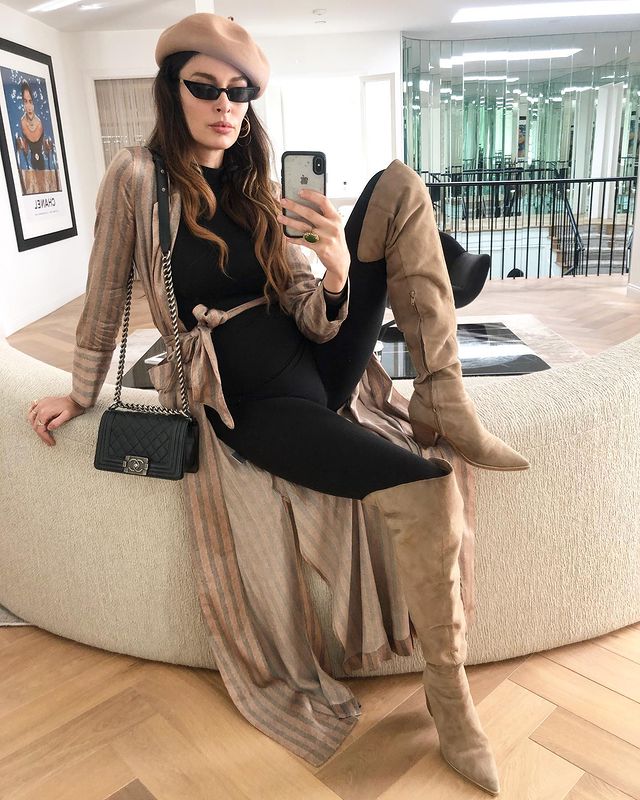 15 – Printed Cardigans with Dresses
You can wear printed cardigans over plain mini dresses, flowy dresses, jumpsuits, and lots of other options like the pretty Barbara Mori have.
Don't shy away from buying a bunch of cardigans because at the end of the day they can pose so many alternative outfits to choose from. It's a win-win situation.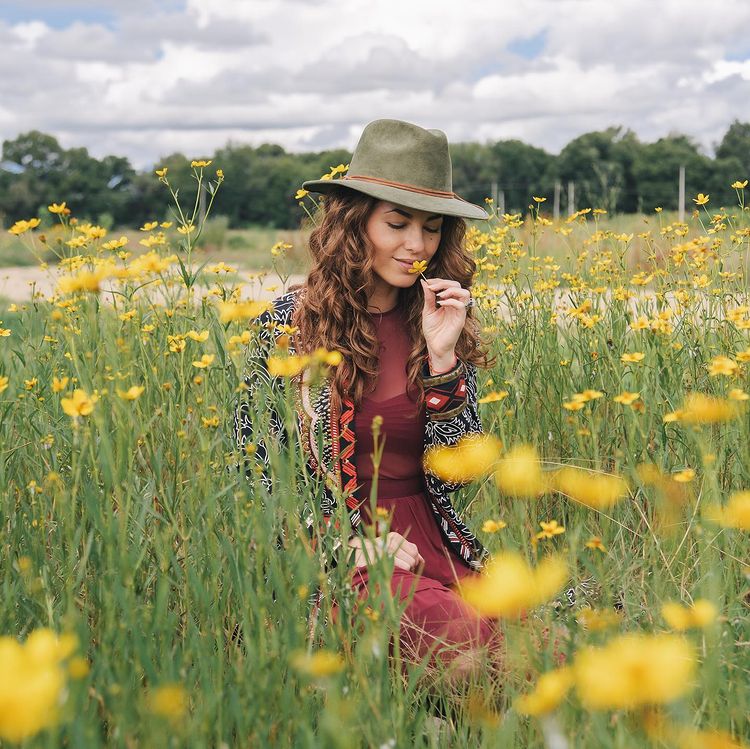 14 – Queen
We find a beautiful blend of Jamaican and Canadian in the form of Winnie Harlow. She's a sight to see in whatever she decides to wear.
So basically what she is promoting is that you can look good even in your pajamas. Curl up with your favorite book in a simple tank top along with jogger or yoga pants paired with an oversized flannel shirt or a cardigan.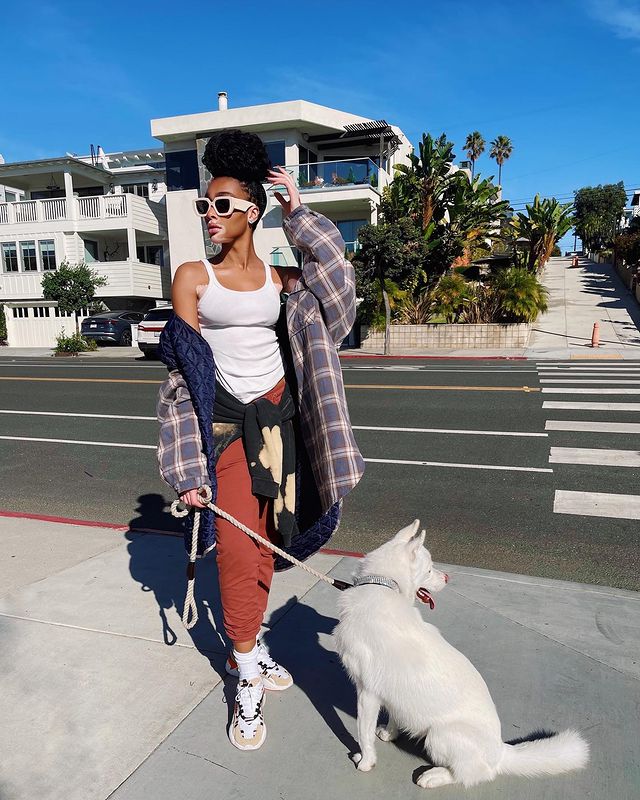 13 – Denim Dungarees for Gardening
You can pull off the old classic look of sporting dungarees with a plain top like Christie Brinkley. It's unique and looks adorable, but most of all it's keeping you comfortable while you run your errands or do some chores.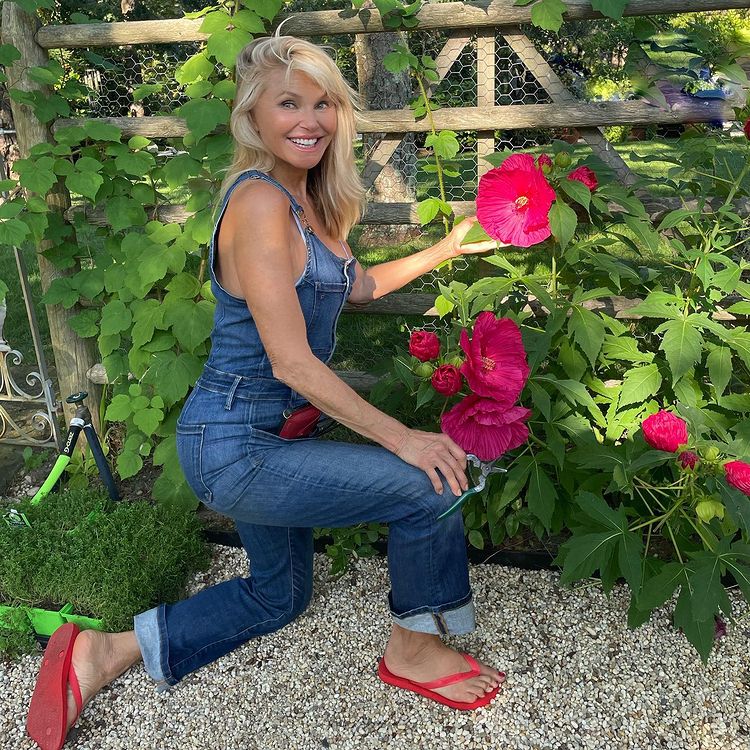 12 – Sweatervests
Sweater vests are too underrated. The power they hold and the way you end up looking are beyond me for instance Liu Wen looks stunning here.
You can wear sweater vests over polo shirts, formal shirts, or just a sweater-vest would do as well. As for the bottoms, that's entirely up to you and only you, flared jeans or slim fits, mom jeans or skirts you decide!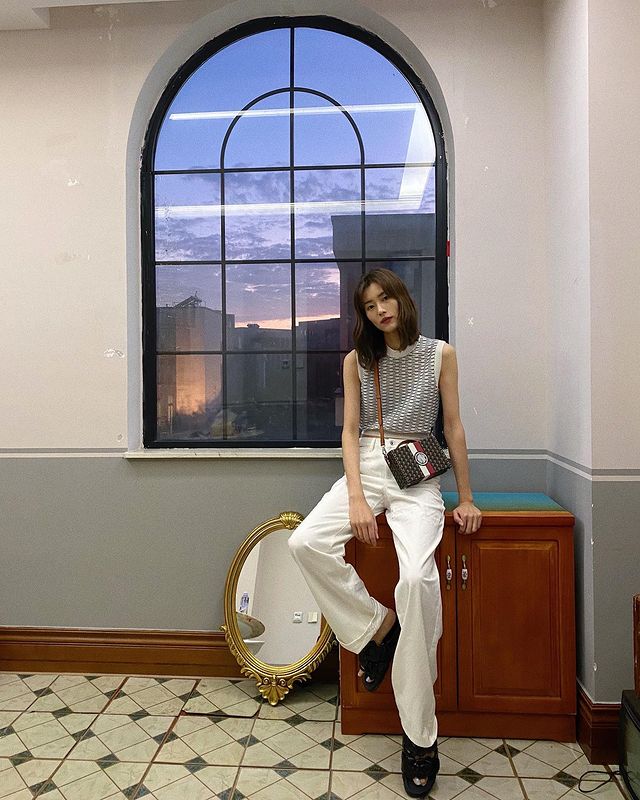 11 – Vogue
Brooklyn Decker knows the way to our hearts with her one-of-a-kind looks.
10 – Silk Skirts for Parties at Home
All of me loves all of this look, get it? Chrissy Teigen sure knows how to style a silk skirt. Silk fabric is a breathable one, which makes it ready to wear all seasons type.
The best part is it's light on your pocket too! Pair your silk bottoms or skirt with a net shirt, and don't forget to wear your favorite gladiator sandals, and trust me you'll slay the day.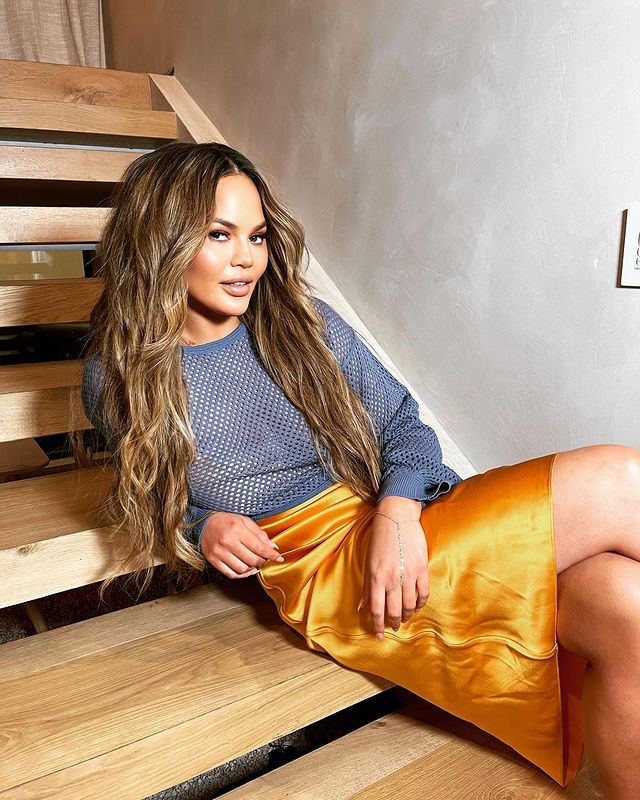 9 – Graphic Tees Are Their Favorite
This attire is as elite as Ester Exposito's TV show was. She's introducing plaids back into her routine which should be a sign for us to do the same.
A typical half up half down updo or just a messy model off-duty bun would be a great way to style your hair for this look.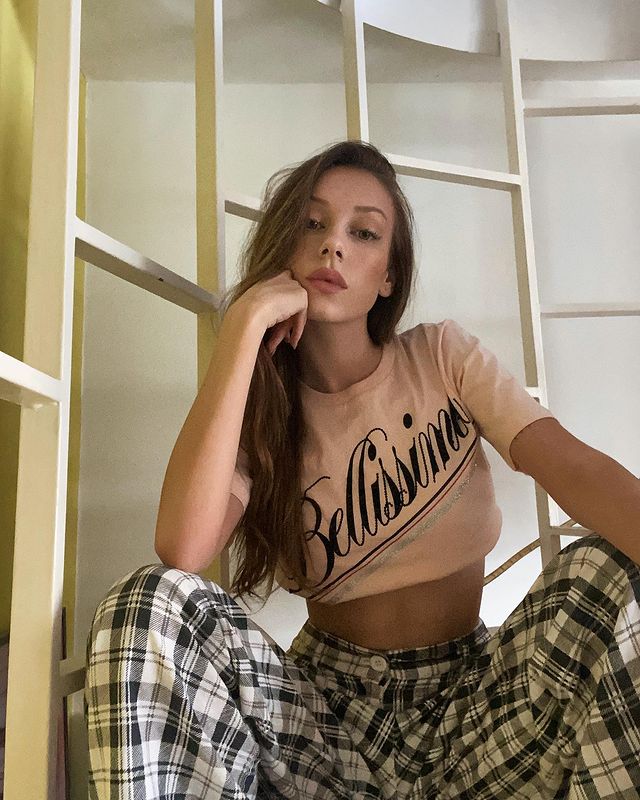 8 – Laced Pants for the Win
Did you think laced pants were outdated? They are so not out of fashion. Delve into your favorite clothing brands and look for these to style them up pretty nicely with silk blouses or jackets like the stunning Almila Ada has.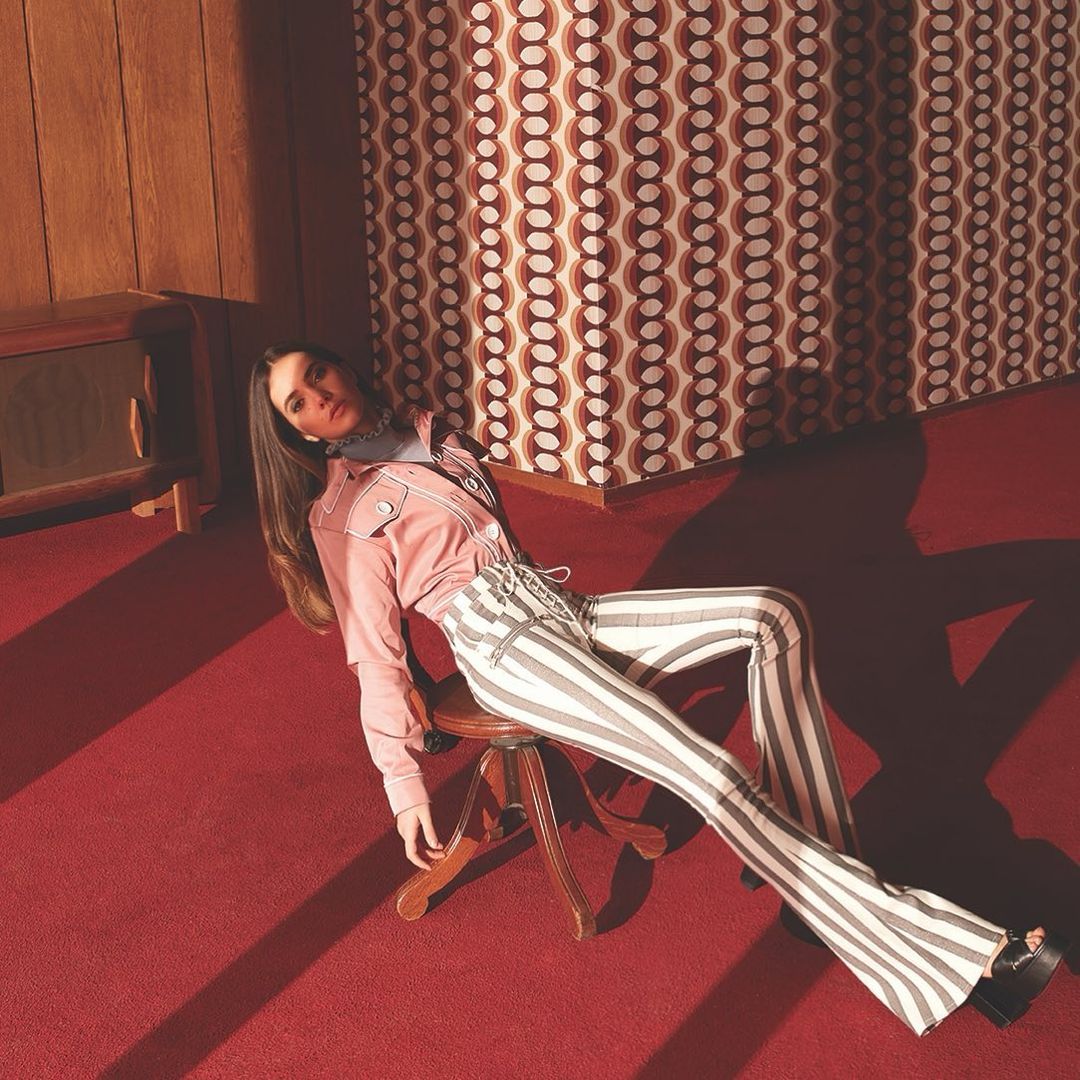 7 – Harem Pants for Casual Homewear
This picture doesn't do justice to gorgeous Eugenia Silva's beauty and the voguish harem pants. These come in a set of colors and prints as well as sizes, a tee.
Style these baggy pants with any of your precious cropped tank top or tee shirt. Can't begin to imagine the level of comfort that they offer. Here are some more Chic Ways to Style Baggy Pants.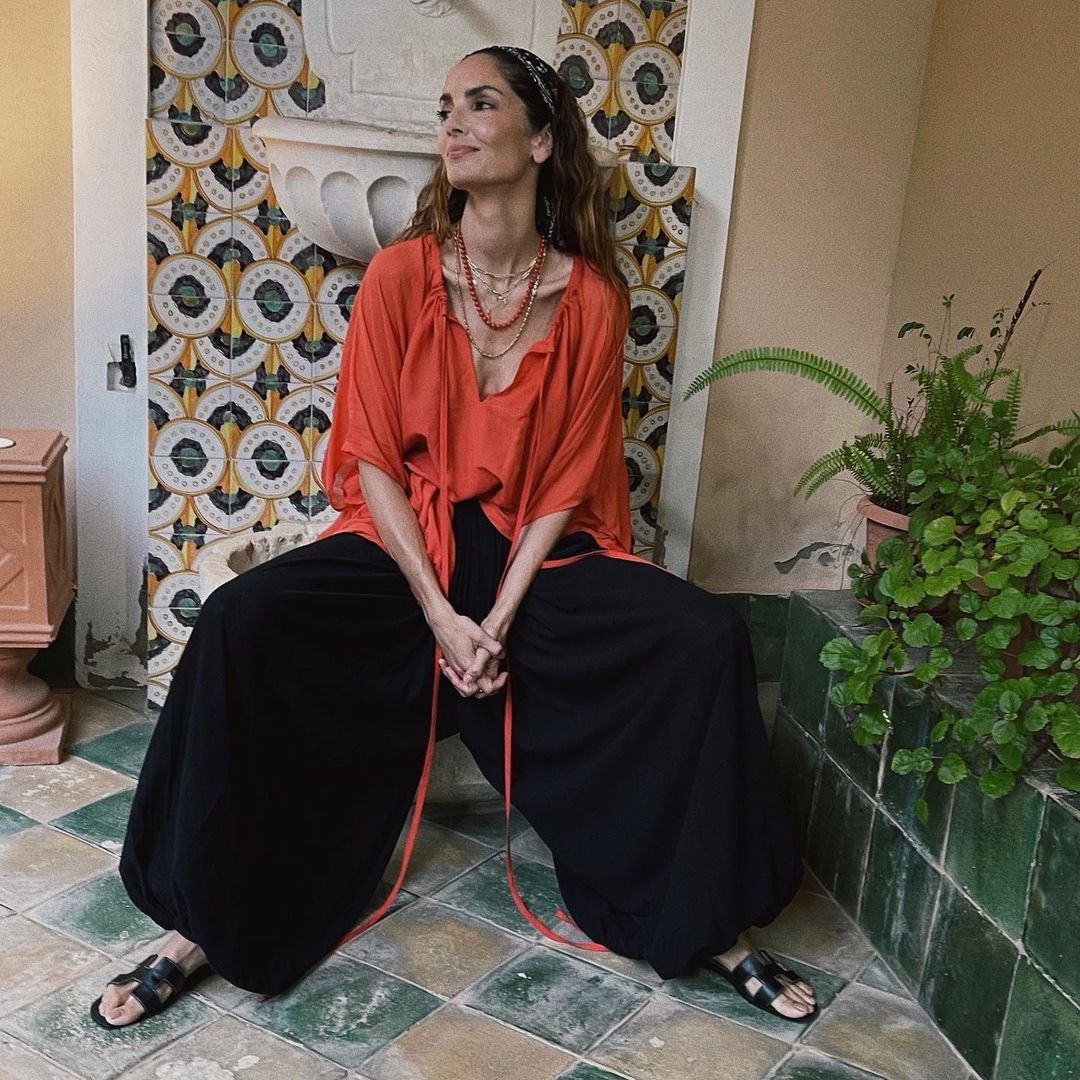 6 – Try Statement Sleeves
Mawra Hussain's attires are a work of art if you ask me.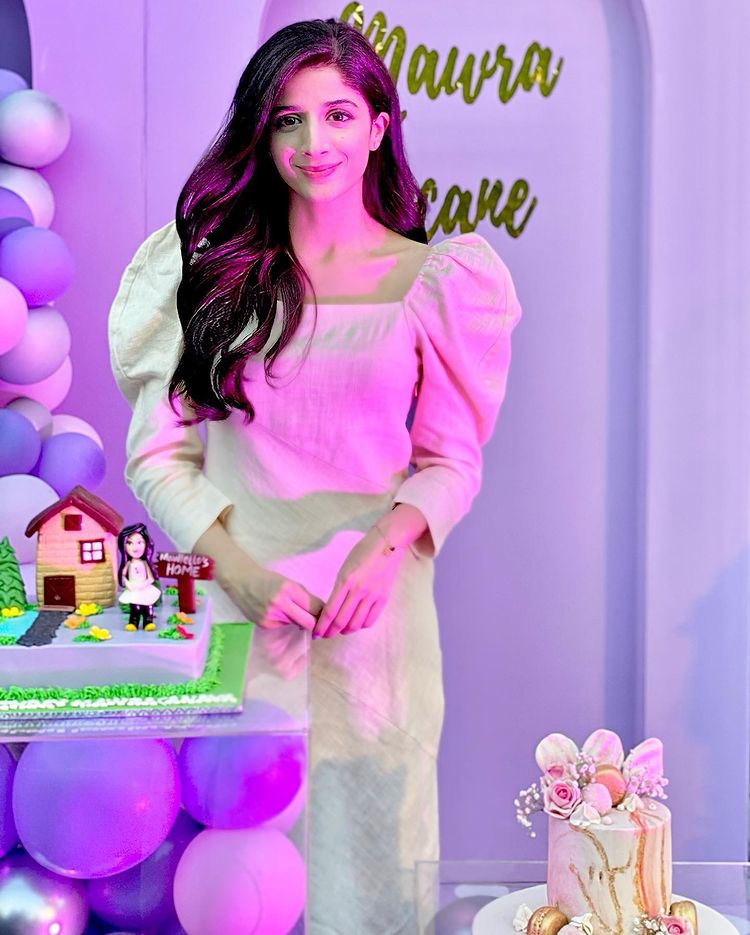 5 – Buy Cool Sunglasses
Kendal Jenner has given us some major inspos throughout the years.
Here she's seen wearing a puffer jacket over jeans and a pair of nice sunglasses, you have the liberty to pair them up with flared pants, bell bottoms, or slim-fit jeans as well. My favorite addition to this combination would be a fine pair of ankle boots.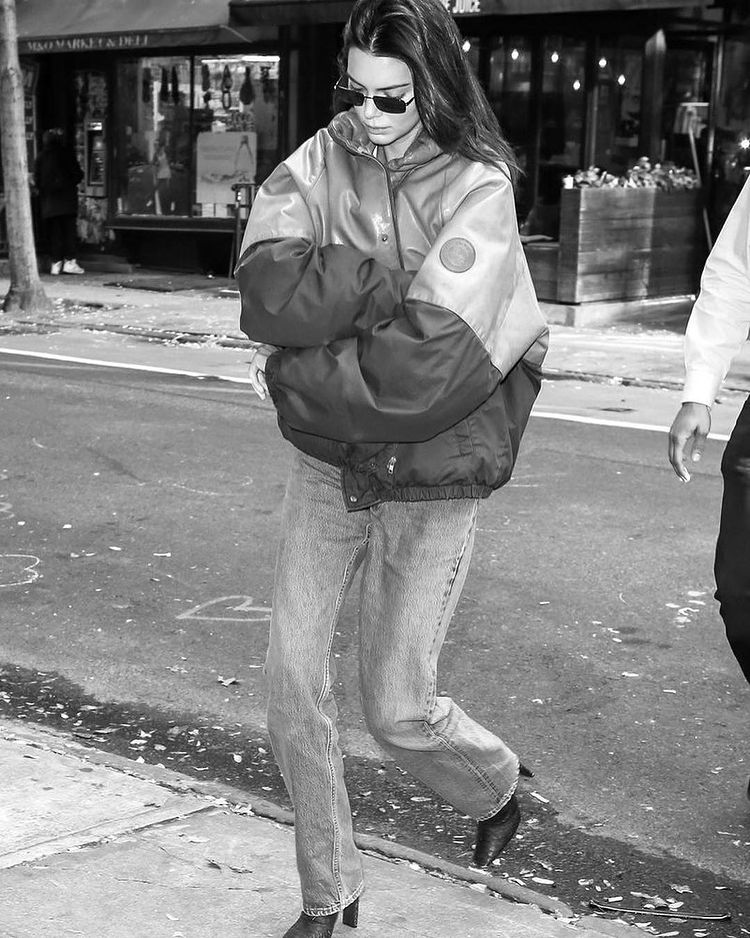 4 – Knitted Outfits for the Beach
Isn't Camila Sodi the cutest? The most adorable of all are the knitted sets, something you can never get tired of.
Look at the intricate design and the effort that's been put into making it as well as your final look turns out to be so adorable.
3 – Puffer Jackets are a Must-Have
Natalia Vodianova looks beautiful in this killer combination of a puffer jacket with a skirt.
If you are the same as me, I'd recommend investing your time in buying puffer jackets and printed skirts.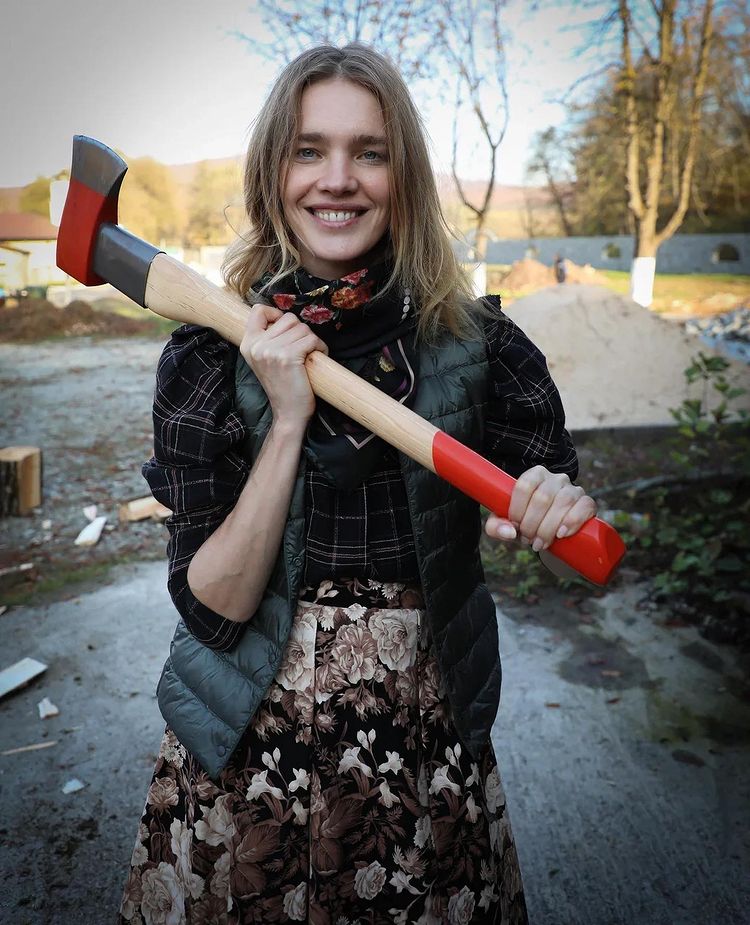 2 – Festival Model Off Duty Outfits
Kimonos like these are a must-have for when you go to a festival or a carnival on your vacation. Tie it with a belt and wear gladiator sandals or knee-high boots. Last but not least choose a cowboy or a trilby hat to go with the look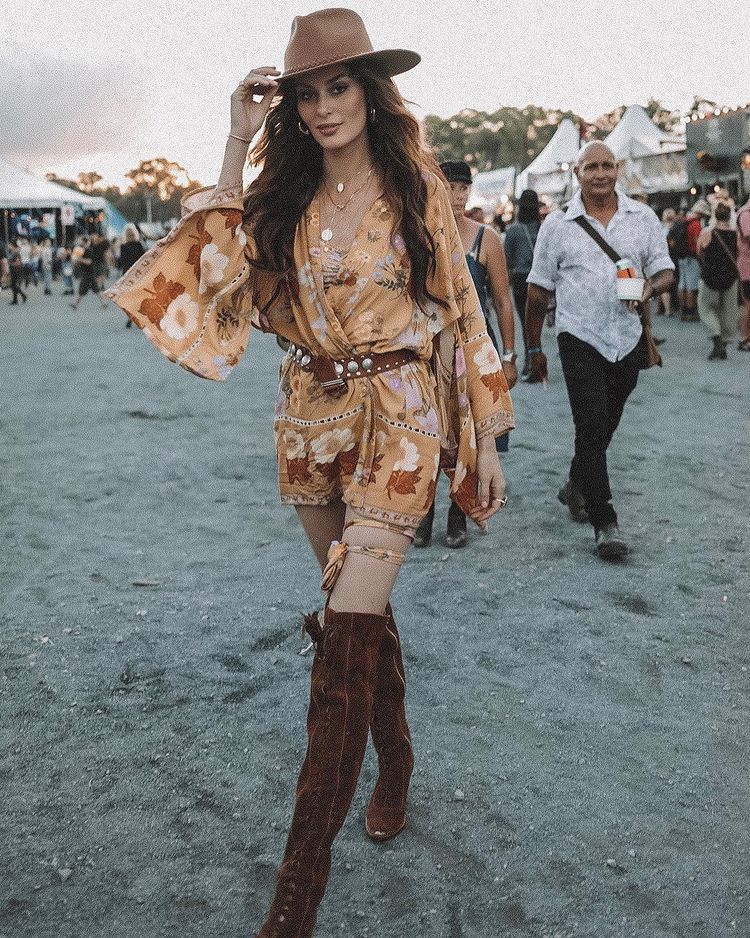 1 – Lace Dresses for Hanging Out in the Park
This lacy shirt is all that's missing from our wardrobes. Cute shirts or mini dresses like these can be paired with white trainers or open sandals of your choice. But you must try and wear these because of how lovely they are.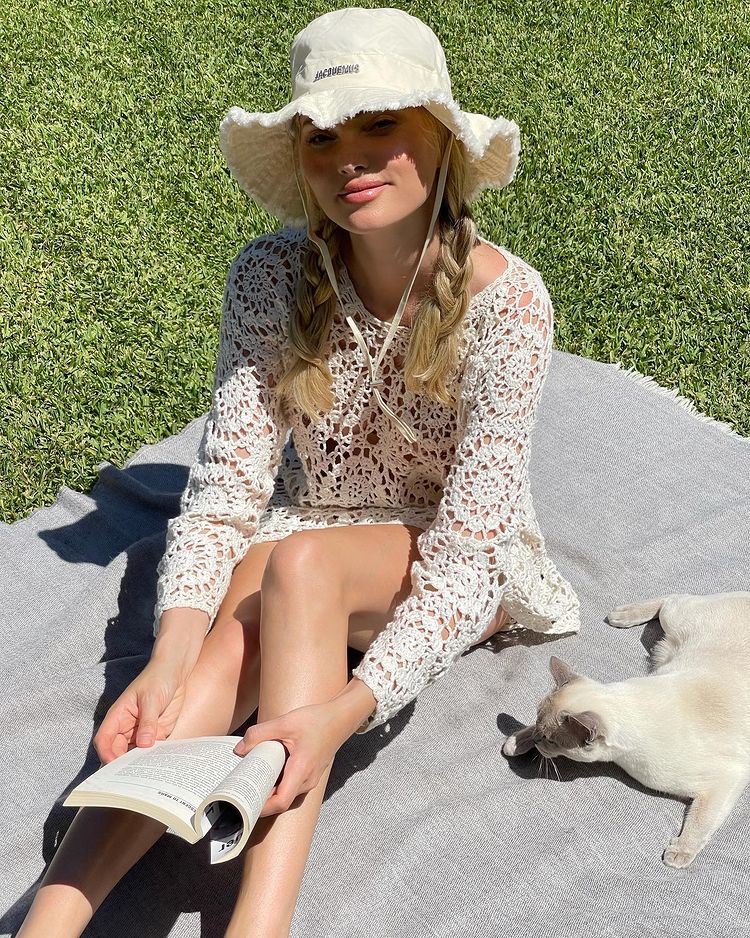 Frequently Asked Questions
Q. How to dress like a model?
A. The answer to this would be to keep it minimal but classy, always remember that. Models like to experiment with all the fashion trends, and they mix and match a lot according to their taste in fashion. You can wear a top and jeans but still look flawless nonetheless if you accessorize aptly for it, for instance, wear shoes that match your look or wear dainty jewelry that appears to amp up your look but not in an extra manner. Make the no-makeup makeup look like your holy grail, it gives your skin its natural look. Go with beachy waves, a messy bun, an uptight ponytail anything to add a neat touch to your attire.
Q. Where do models shop from for their off-duty looks?
A. We have numerous buying options, here are some of them:
ZARA: A brand that i'm sure not just me but everyone of us absolutely love for its high end quality and pocket friendly prices. Havent checked their new articles? Take a look here.
BIMBA Y LOLA: This Spanish brand offers the best sort of street and casual wear there is. They legit have everything, parkas for your winter nights or dresses for your summer dates. Browse through their articles and see for yourself here.
Terranova: Italian brands are known for their skilled craftsmanship in producing clothes like no other, this brand is no different. Along with clothing articles this brand also offers a variety of cute and dainty accessories, you must get your hands on some of its gorgeous pieces here.
Sézane: You are in the right place if you dig french and their fashion sense. I love the exquisite articles that they have, i am especially a fan of their knitwears they are to die for. Grab some of their gorgeous finds here.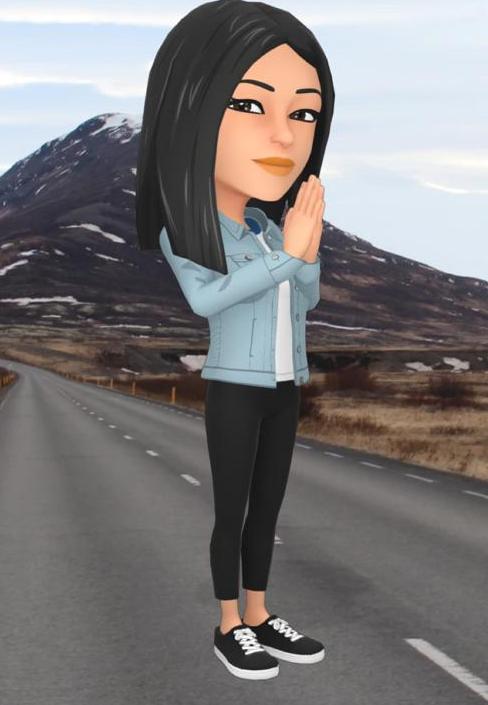 I am a third-year MBBS student. Alongside my studies, I aim to utilize my excellent writing skills and fulfill my childhood passion for creative writing while helping people who need expert writing. But, it is not all boring, as I am always ready to have a friendly chat about various topics and TV shows, especially if you are a FRIENDS fan.