Kimono outfit ideas. Kimono is the latest hot trend. It is basically a long, sheer, jacket kind of clothing inspired by traditional Japanese dressing. One may think kimono jackets or cardigans can only be worn in winters, but that is not true.
They are available in all sorts of designs and fabrics, and look beautiful. You can wear the lighter, airy ones to style your outfit in summers or a slightly warmer one to cover yourself up in chilly weather. You can pair it with absolutely anything and still manage to look stunning.
How to Wear Kimono with other Outfits
We have compiled for you 20 stylish ways and ideas to dress up with kimono clothes to look flawless. Have a look!
#20 – Kimono With Denim Shorts
Kimonos with shorts are a classic! You can wear them over a tank top and denim shorts or any other shorts of your choice to pull off this super chic look.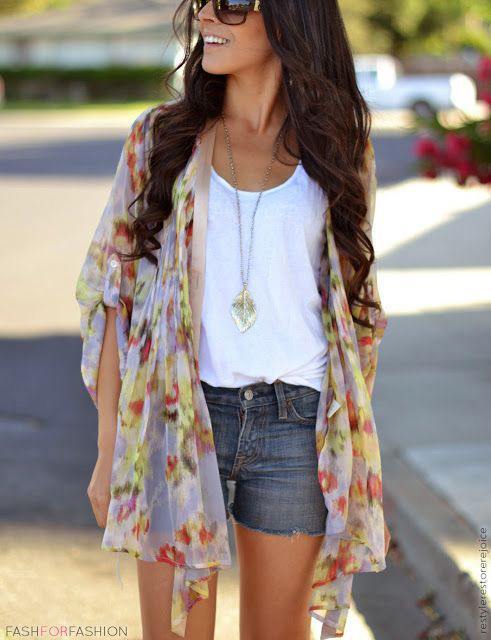 Source
#19 – With Crop Tops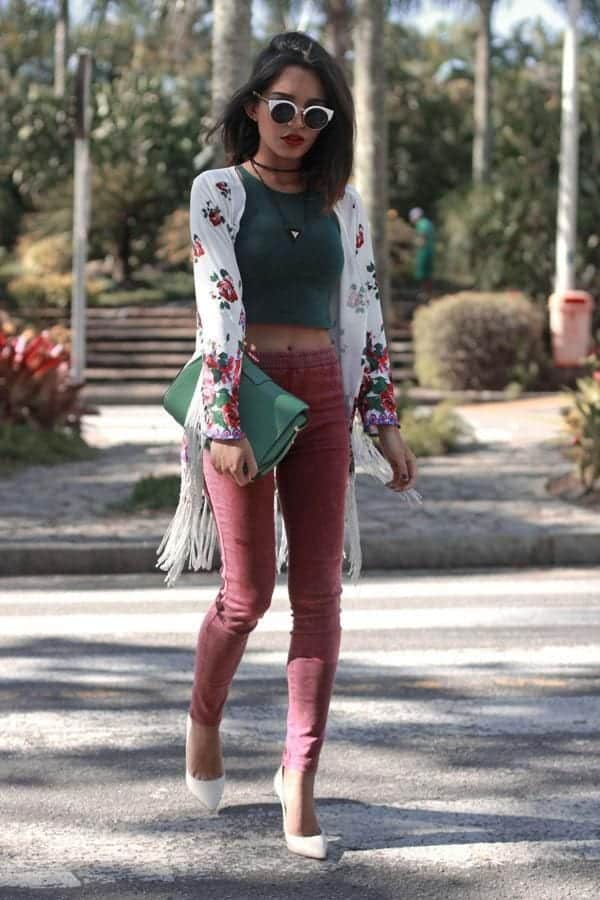 Source
#18 – With Boyfriend Jeans For Casual Look

Source
#17 – With Short Summer Dresses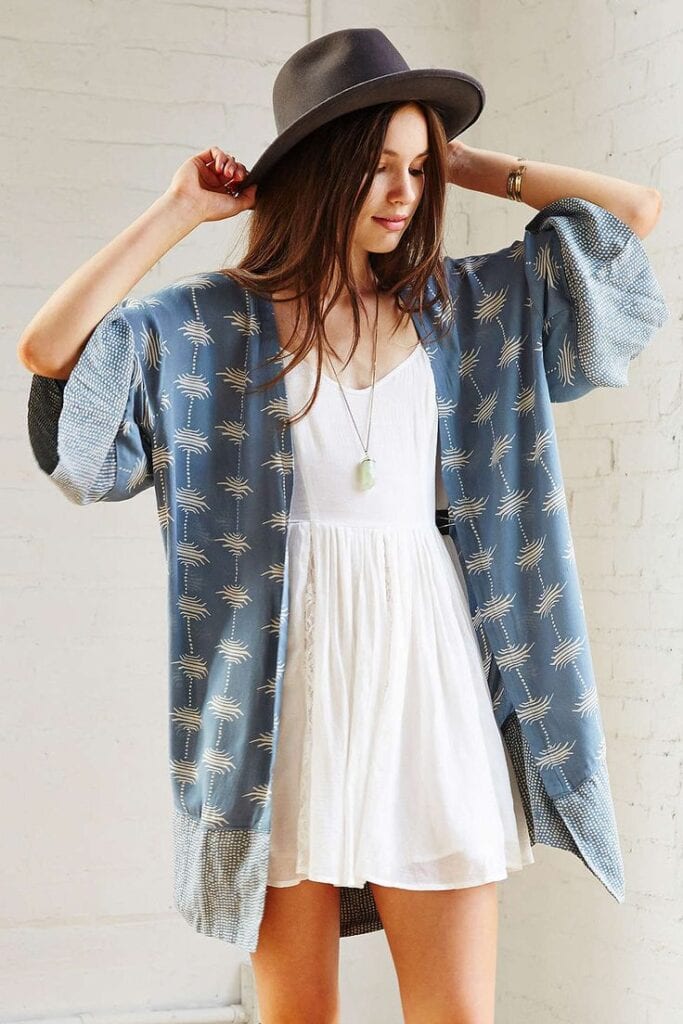 Source
#16 – With Flare Trousers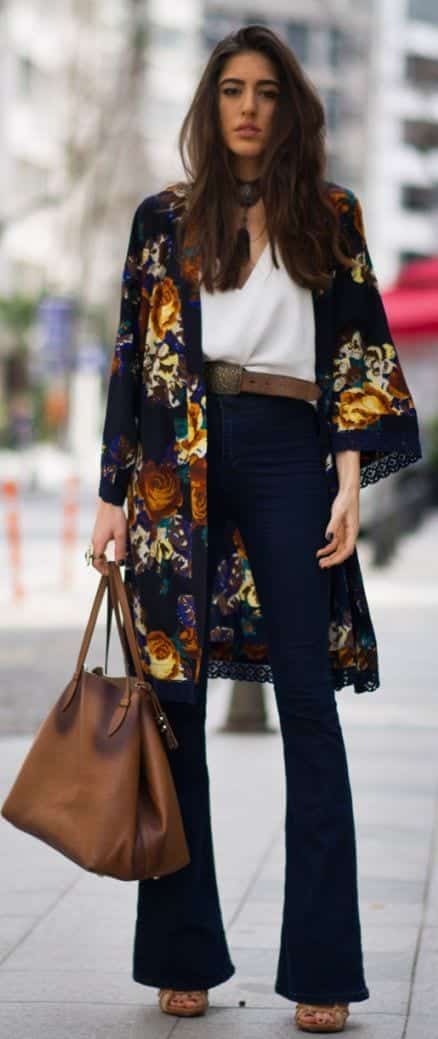 Source
#15 – With Tank Tops For Summers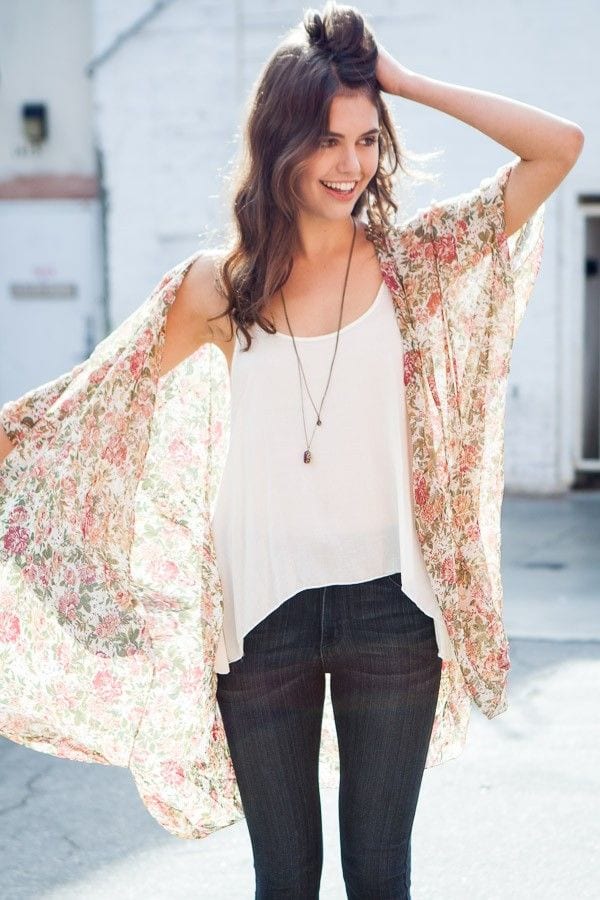 Source
#14 – For A Fabulous Spring Look – Wear a stylish printed kimono with short dress. Pair it with matching sandals and handbag for a fabulous spring look.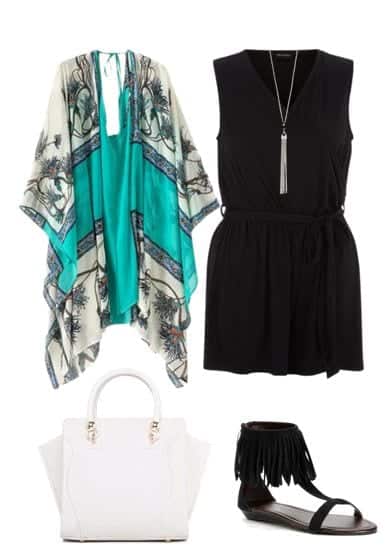 Source
For more amazing spring outfits you can try, have a look at [highlight]17 cute spring date outfits and ideas for a sexy date look[/highlight].
#13 – Long Floral Kimono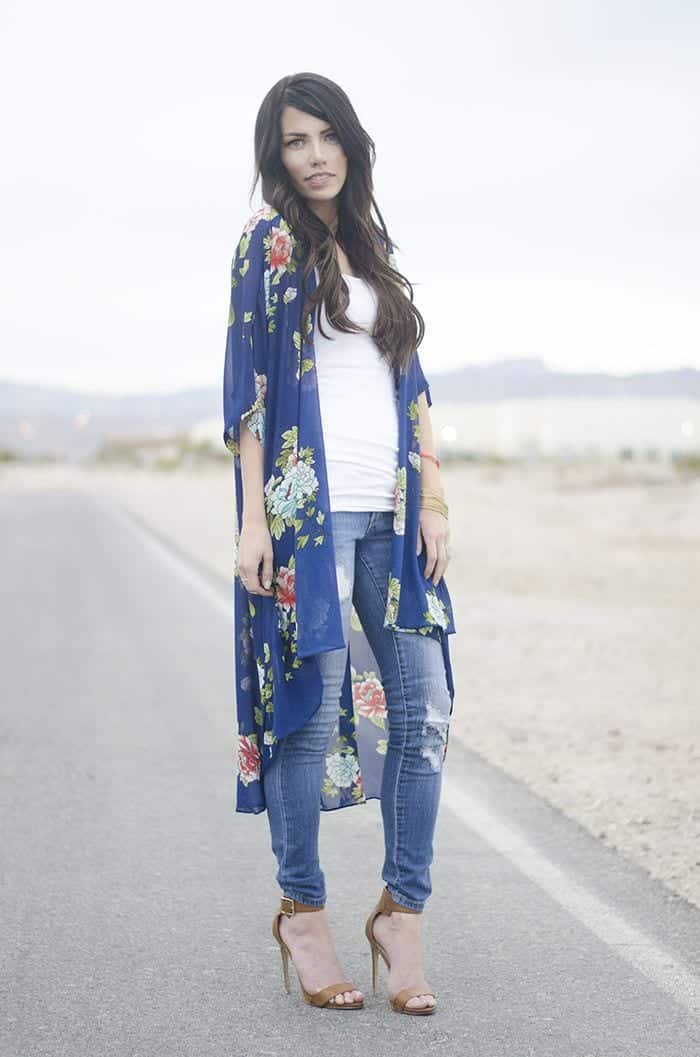 #12 – Full Length Kimono For Formal Look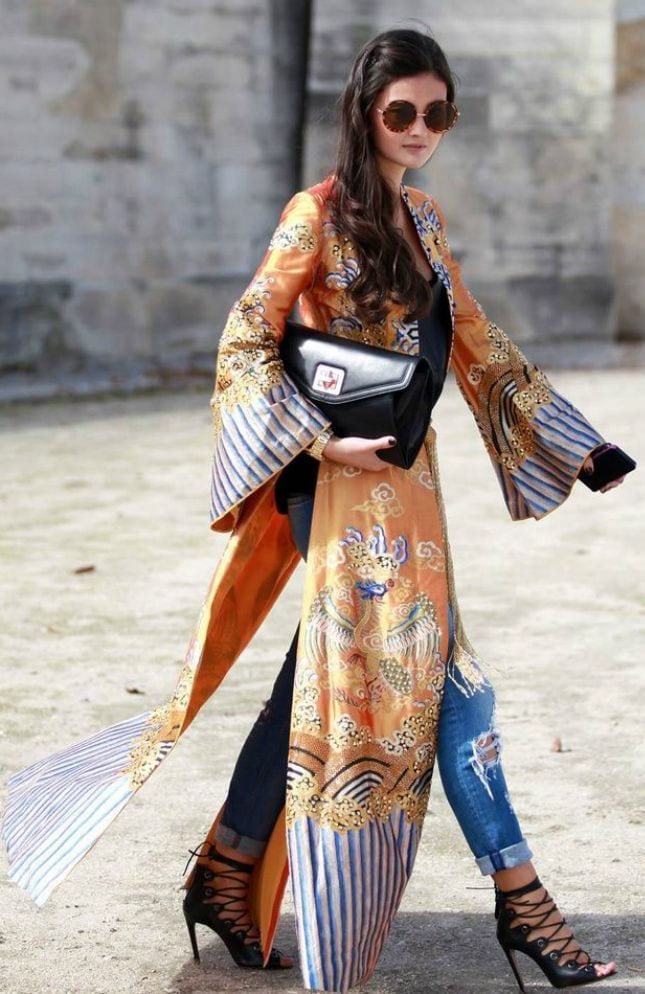 Source
#11 – Silk Kimono For Party Wear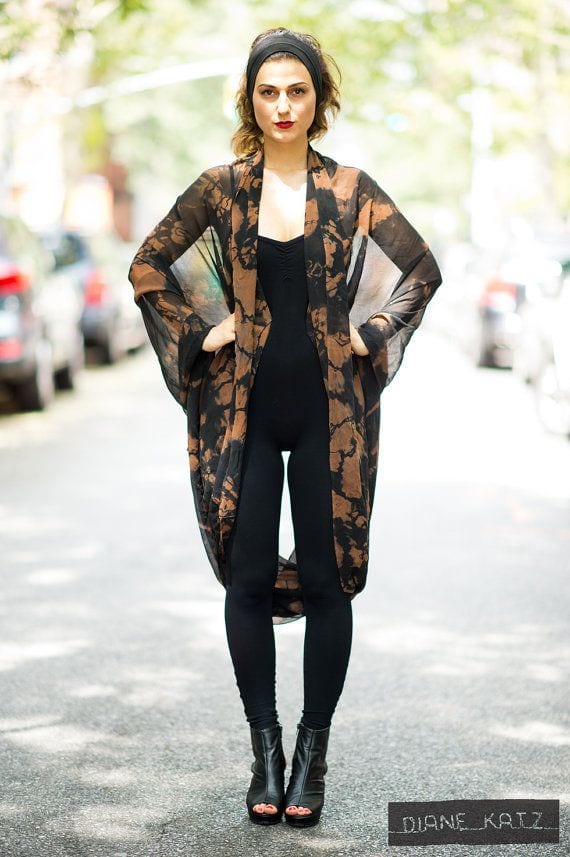 Source
#10 – Kimono Cardigan For Winters
Follow Selena Gomez's kimono cardigan trend this winter. Doesnt it look ultra chic and amazing?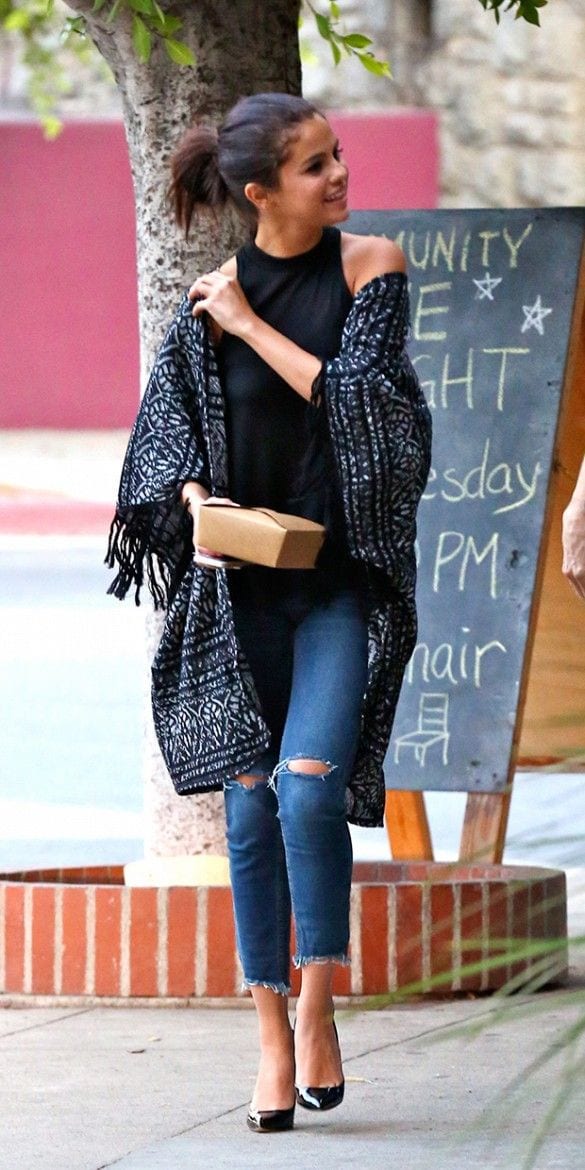 Source
#9 – Boho Style
You can wear these boho style kimonos to further enhance your look.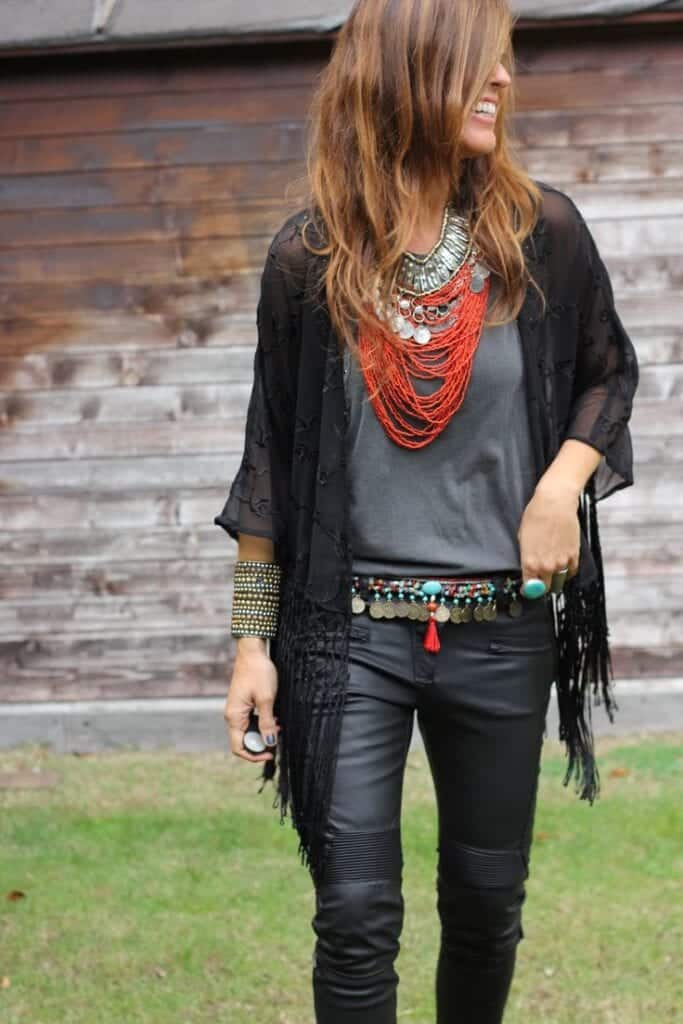 Source
#8- Cute And Casual Kimono Outfit
Wear a cute floral kimono with tank top and denim jeans for a casual look. Accessorise it with a cute backpack, watch, studs, bangles and shoes.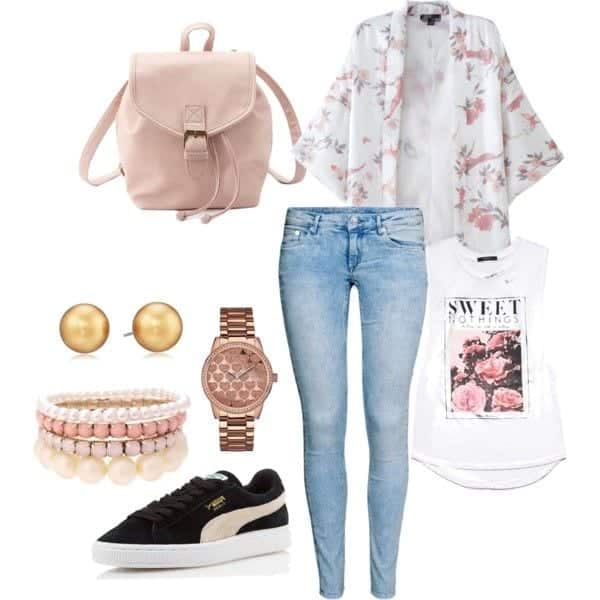 Source
#7 – Denim Kimono
How cool do these denim kimonos look? Wear them over denim jeans to achieve the popular denim on denim style.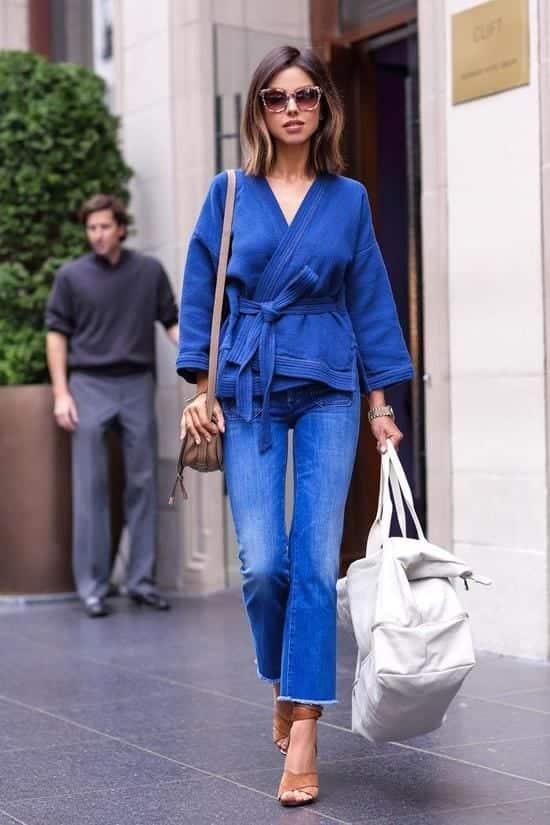 Source
#6 – With Long Maxi Dress
You can even wear striped kimono or any other kimono of your choice over a long maxi dress to add that extra chic touch to your outfit.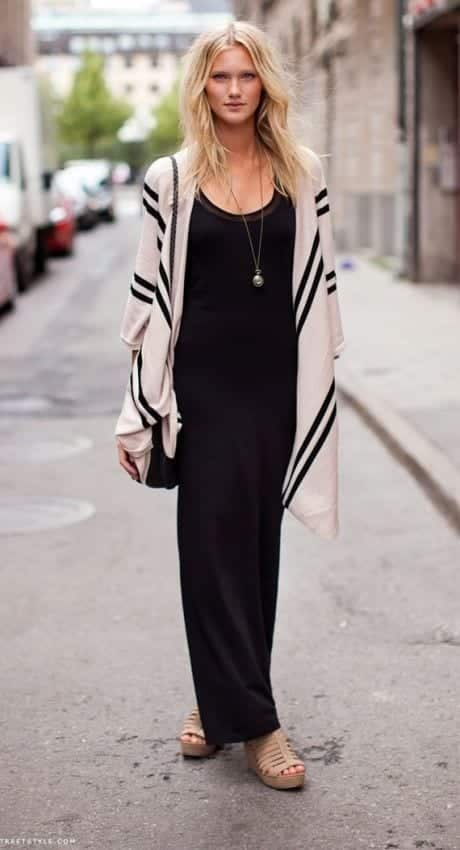 Source
For more ideas on wearing maxis dresses and looking gorgeous, have a look at [highlight]trendy maxi dress and fashion accessories for plus size women[/highlight].
#5 – Kimono Outfit For Teens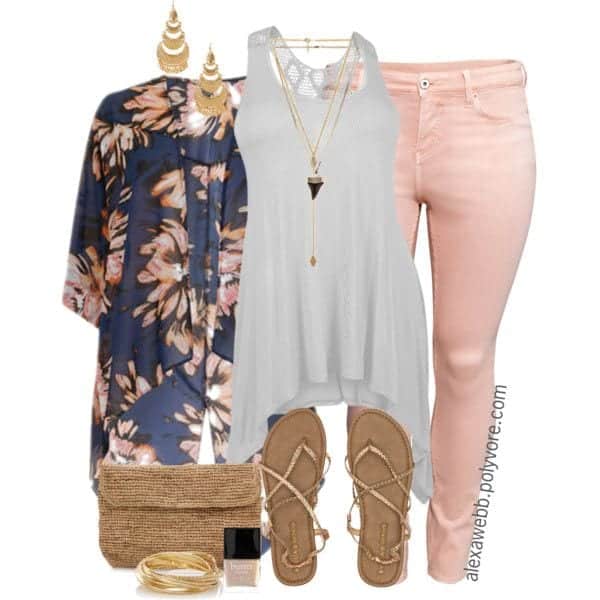 Source
#4 – Kimono Outfit For Work
Who says you cant wear kimonos to work? Pair a simple chiffon kimono with black pants and heels for a formal look.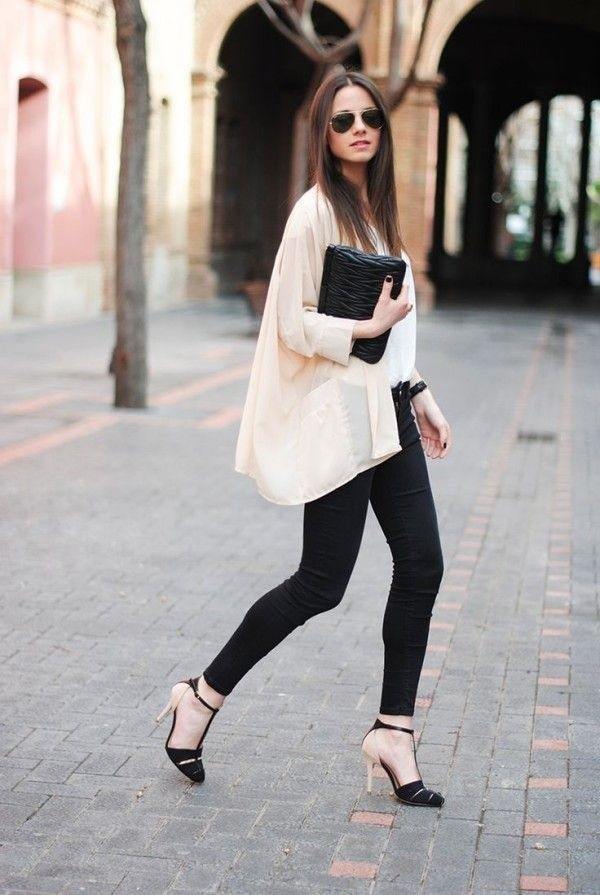 Source
#3 – For Chic And Funky Look
For a chic and funky look, play with colours and different textured kimonos.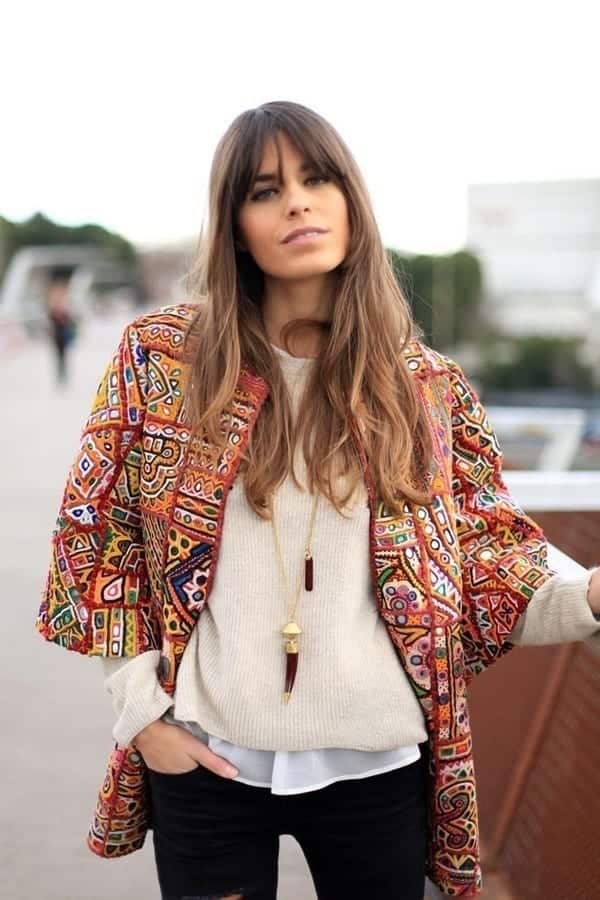 Source
#2 – Lacy Kimono Outfit
Lacy kimonos look super fancy. Pair them with any shorts or pants of your choice for a cute look.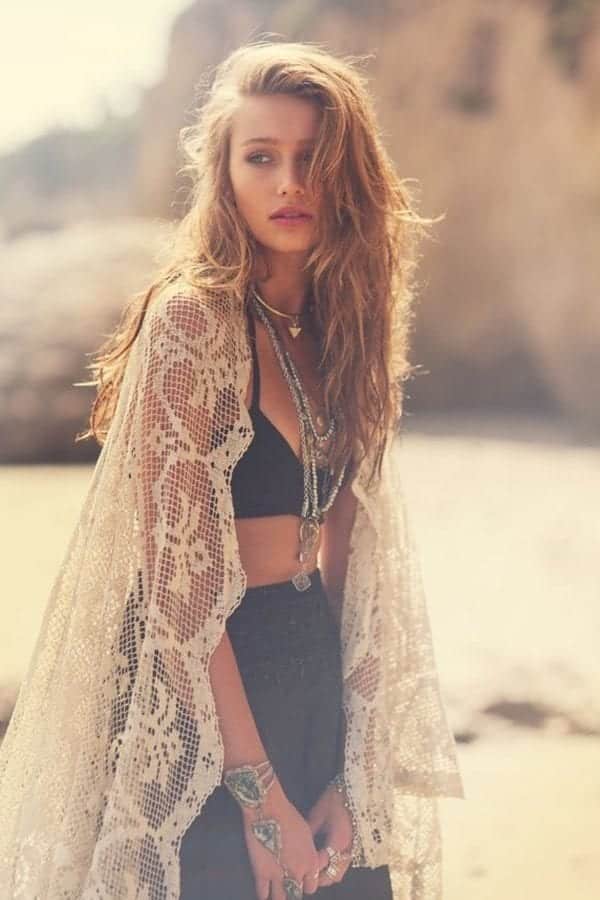 Source
#1 – Kimono Outfit For Beach
Kimonos are ideal for the beach! You can wear them over a crop top and shorts, and add accessories for a beachy look.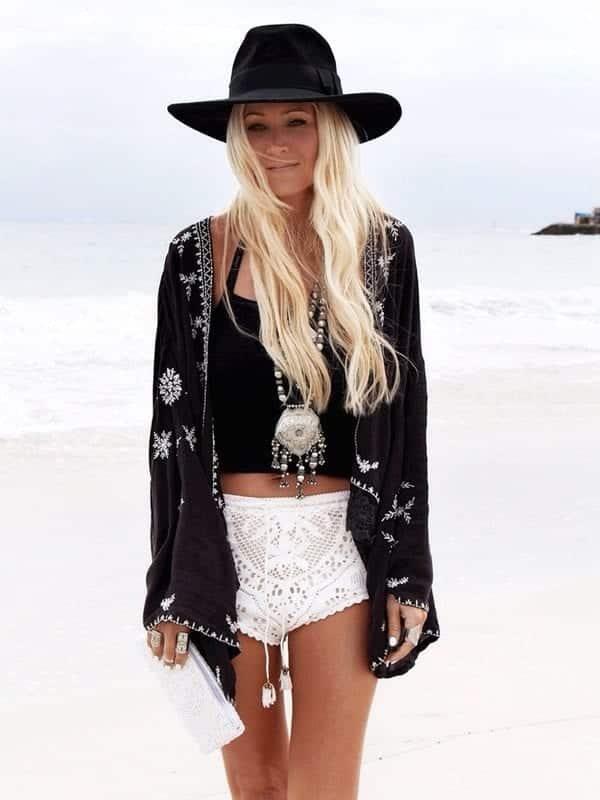 Source
Dont you absolutely love these kimono outfits? The best part about kimonos is that you can wear them to any event, in any season. Add these different kimonos to your collection and style them using our given tips and ideas to look fashionable and chic all the time.