How to Dress as Hourglass Figure – Voluptuous women have great bodies to work with. This is because bootleg jeans, crop tops, spandex trousers, mid-length skirts and all look other outfits look great on such figures. The trick is in enhancing your figure, without looking fat. Hourglass shaped women, can often end up looking wide and unshapely from the hips, if the wrong outfit is selected. So it is extremely important for them to dress according to their shape. Go through our list to match the perfect outfit for any occasion, and to feel confident about your size!
Best Clothes for Hourglass Shaped Body
#1. Romantic Date Look
To look chic and fabulous for your man, play it safe. Wear a glittery sweater top, with a clinched waist using a thin belt. This will help enhance your curves and give a very feminine look to a simple outfit.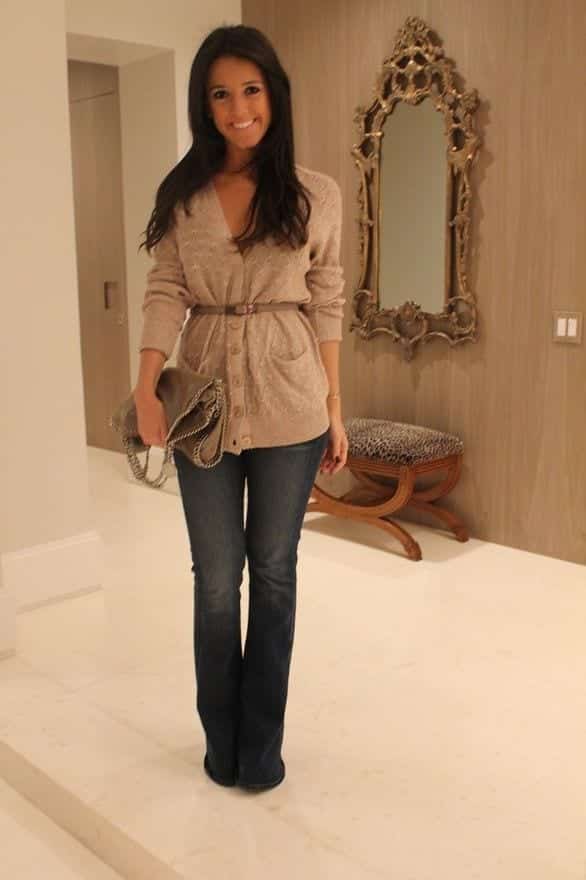 via
#2. College Event Look
For events or functions at colleges, keep it casual. You can do this by wearing a preppy navy blue dress, that has a bow at the waist. This bow will help tighten the dress around your back, making your curves more apparent.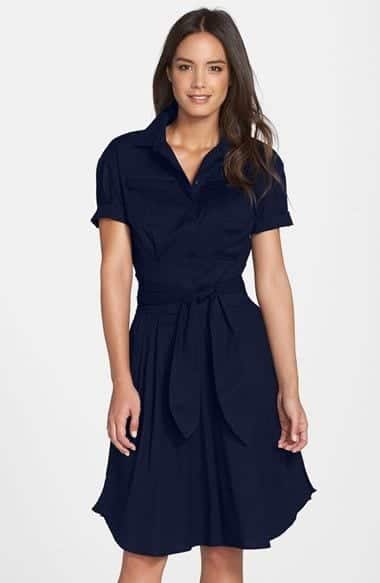 #3. Super Stylish Beach Look
Getting ready for a pool or beach party? Make a bold statement with a neon swimsuit that is cut from the sides. This will draw attention towards your perfect waist.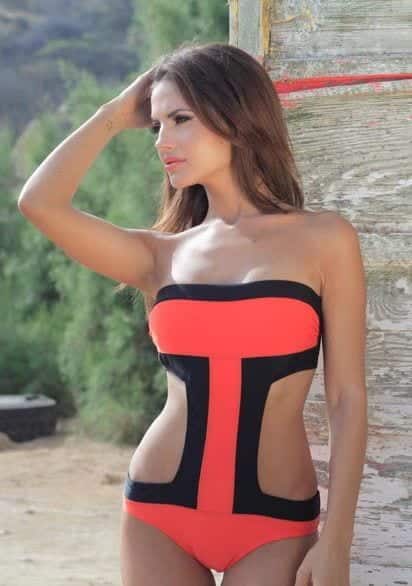 via
#4. Day Time Office Look
If you want to look stylish for your meeting or just for another day at work, wear a fitted skirt that goes right below your knees. This will draw attention towards your body. You can make it really stylish by choosing good combinations such as maroon and grey shades. Here are some more ideas on amazing pencil skirt outfits, that are perfect for work.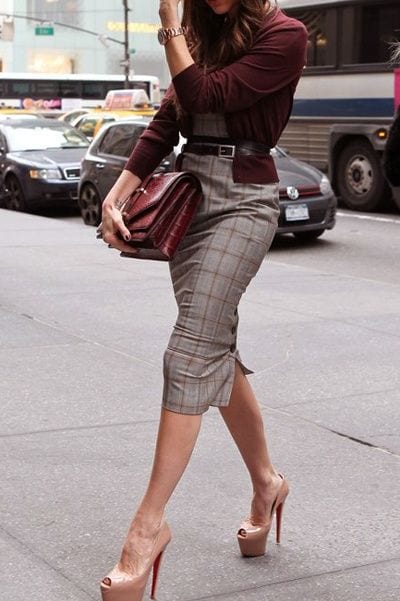 via
#5. Oriental Dinner
Look fantastic in this hot, modern look. The floral work on the dress is at the sides, so that your hourglass body looks stylish and toned.

via
#6. Summer Brunch Look
Play around with an emerald dress that is knotted from one side. Make sure it is sleeve-less, so that the focus is towards your back and curves. These can be accessorised with golden earrings and bracelets for a more fun look.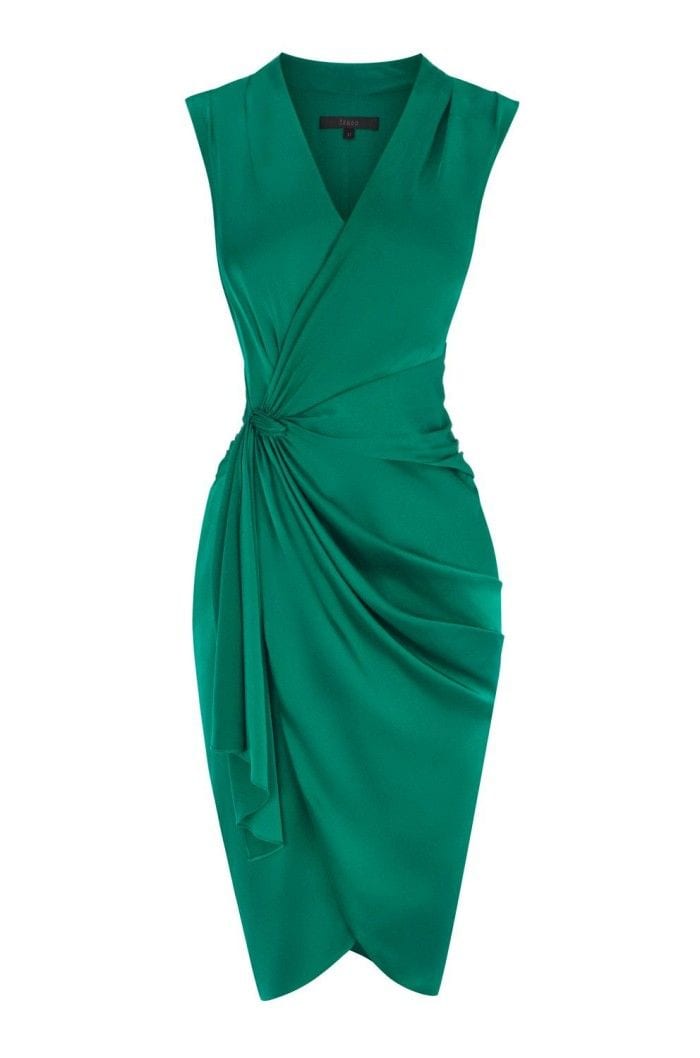 via
#7. Kardashians Style
Kim and Kylie are famous for their shapely bodies. Follow them with a fitted white t-shirt that is tucked inside light blue jeans.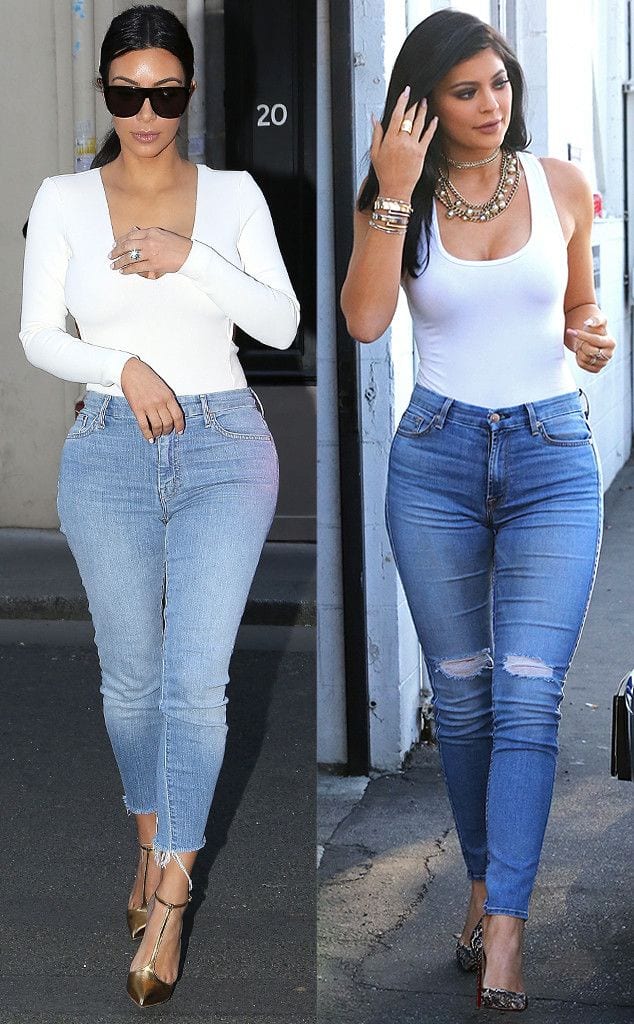 via
#8. Fabulous Mom Style
If you are taking your kid out, then a fun look can be a crop top with a mid-length skirt. Keep both pieces of the same color for a style like Kim Kardashian's.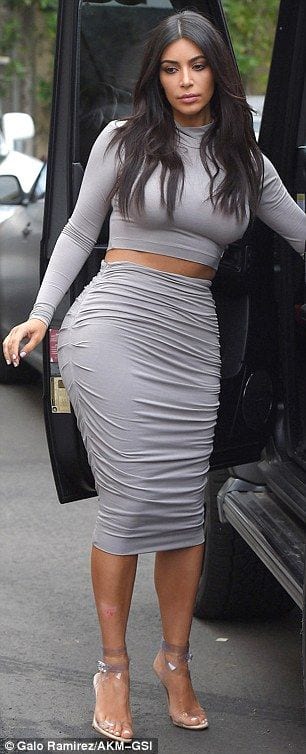 via
#9. Shopping Spree Look
Heading out with friends? Look stylish with a sleeveless chiffon top, wide pleated belt and a loose pleated navy blue mid-skirt. The colours help make you appear thinner.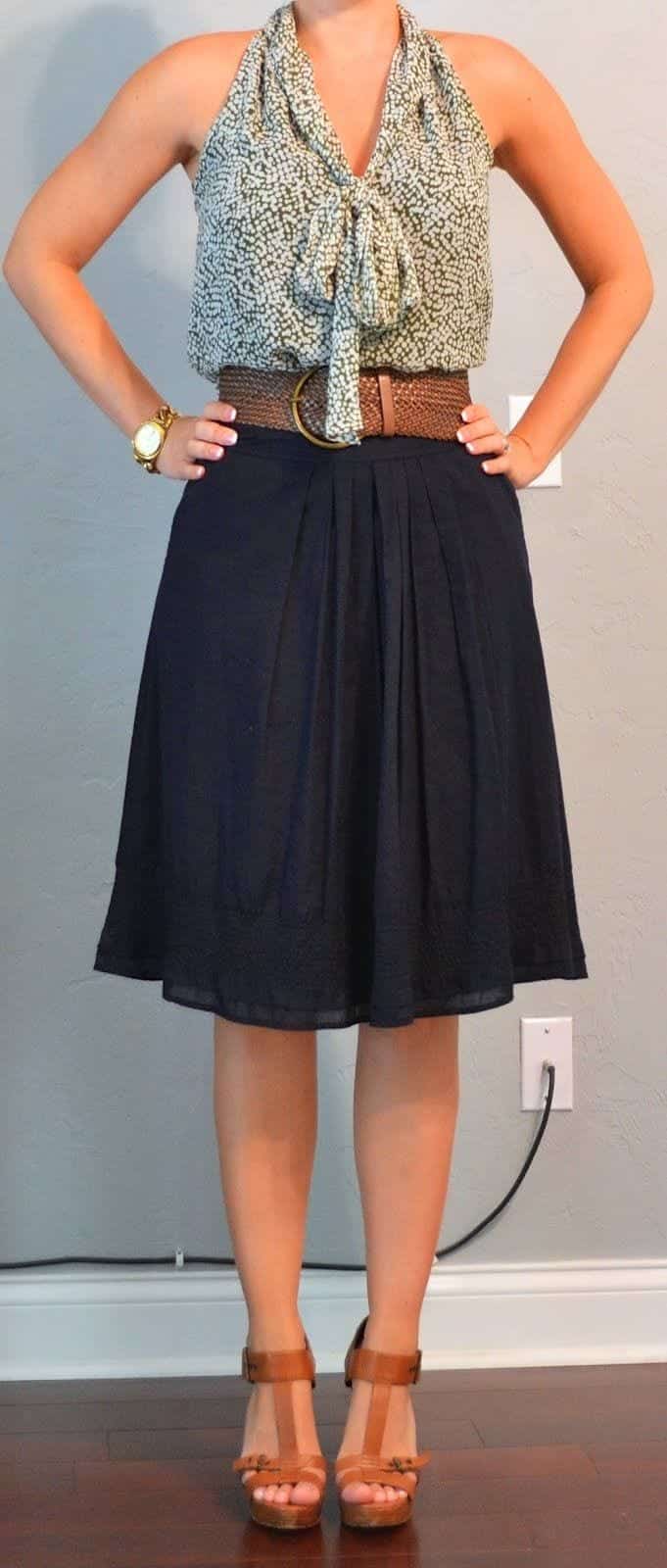 via
#10. A cocktail Dress with Embroidery at the Edges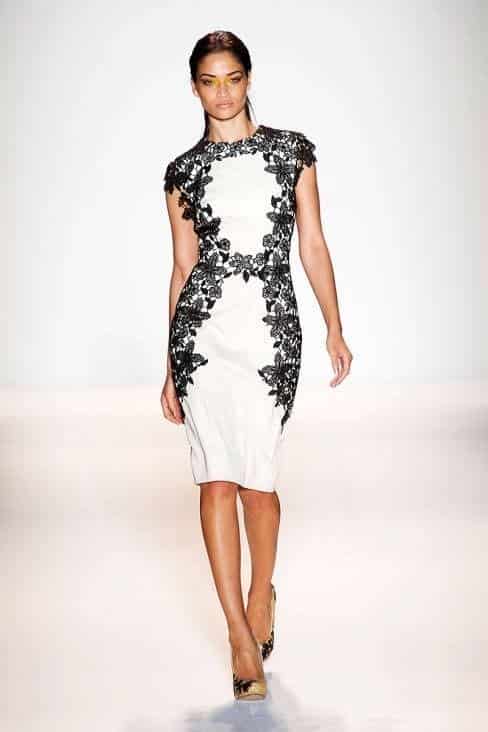 via
#11. A Well Fitted Maxi Dress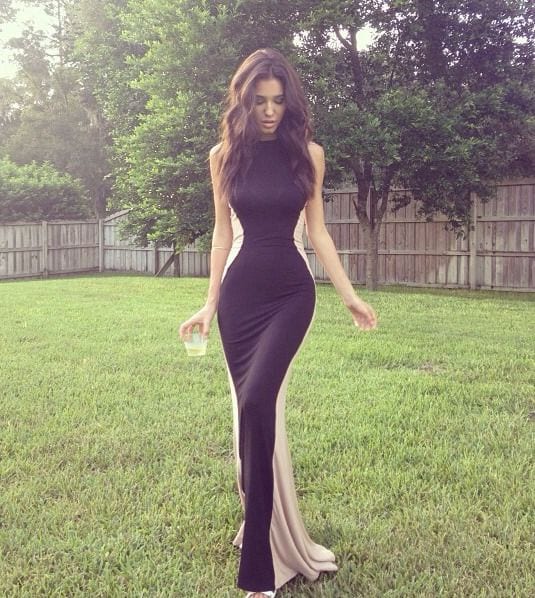 #12. A Leather Jacket with Ripped Off Shorts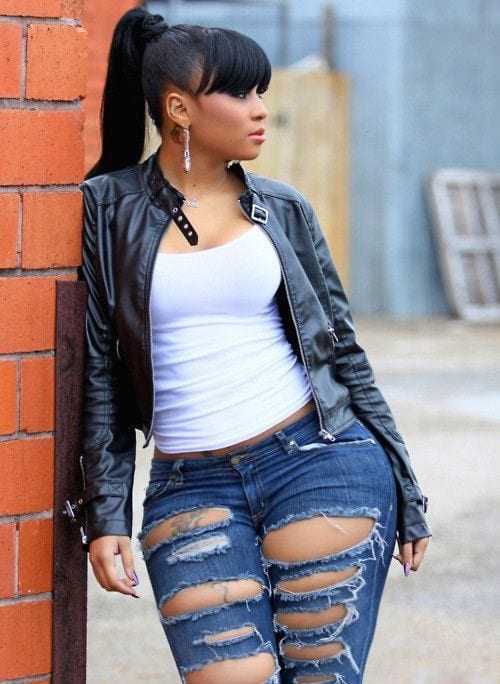 via
#13. Bell Bottoms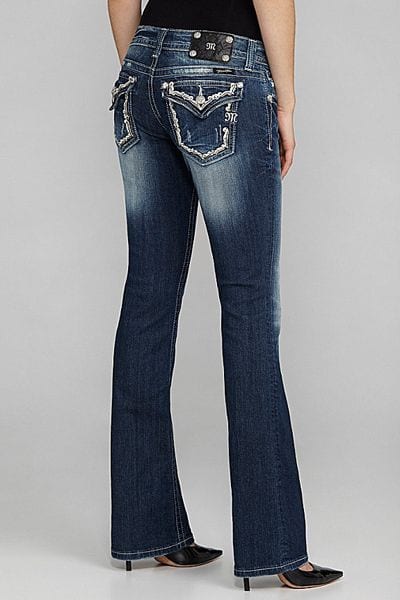 via
#14. Denim Jacket and Outfits
Denim looks really smart and sexy on any hourglass shaped women, especially if you add in a cool belt. Click here to take a look at some more inspirational denim dresses that will help expand your wardrobe and make you look so so good.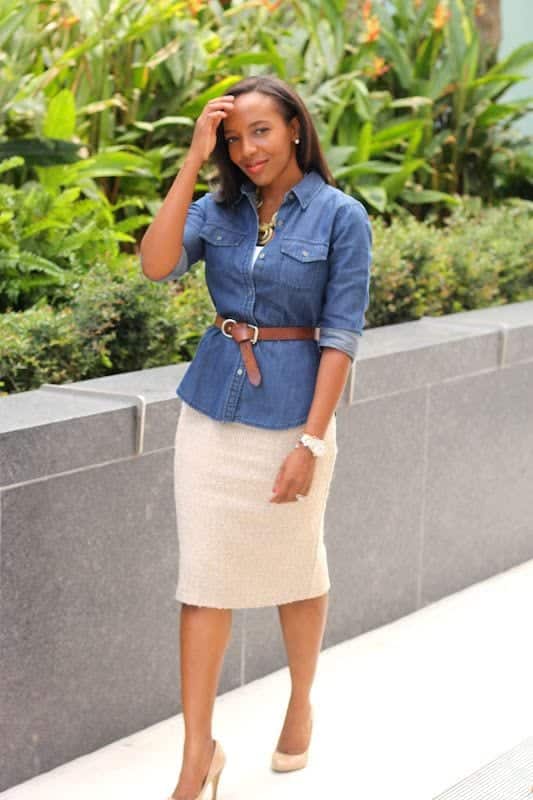 #15. Jumpsuits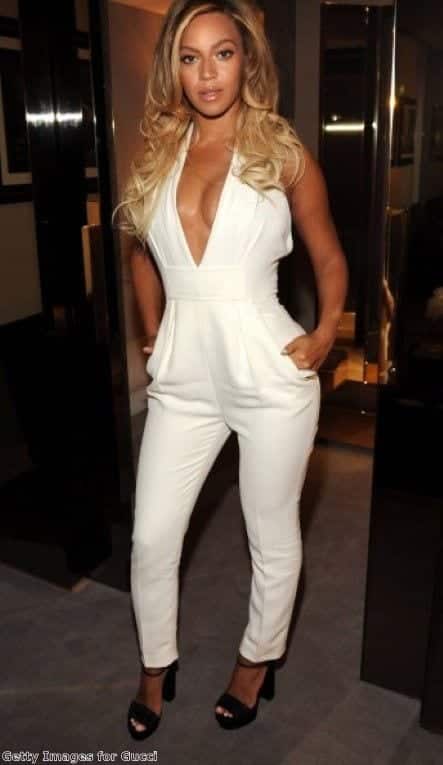 via
#16. Style up your PJs
Yes, pajamas are no longer just considered a night suit. They can be worn at any place and at any time of the day and they just don't look cute but are also so comfortable that you never want to get out of them. Click here for some amazing ideas on how you can look gorgeous in outfits with pajamas.