Outfits with Faux Fur Coat. Winters always bring about a great change in the dressing and fashion trends. It is always much easier to experiment with different styles and opt for much brighter and bold clothing and colors. Probably that is one reason women love autumn and winters so much.
One of the most stylish and an easy way to look and play around with your style is to wear a faux fur coat. Many women are hesitant to carry it as they don't know much about how to do much with it.
So here we are, providing you with 20 looks and styles on how to wear faux fur coats and how to carry them throughout winters.
Different Ways to Style Faux Fur Coats this Winter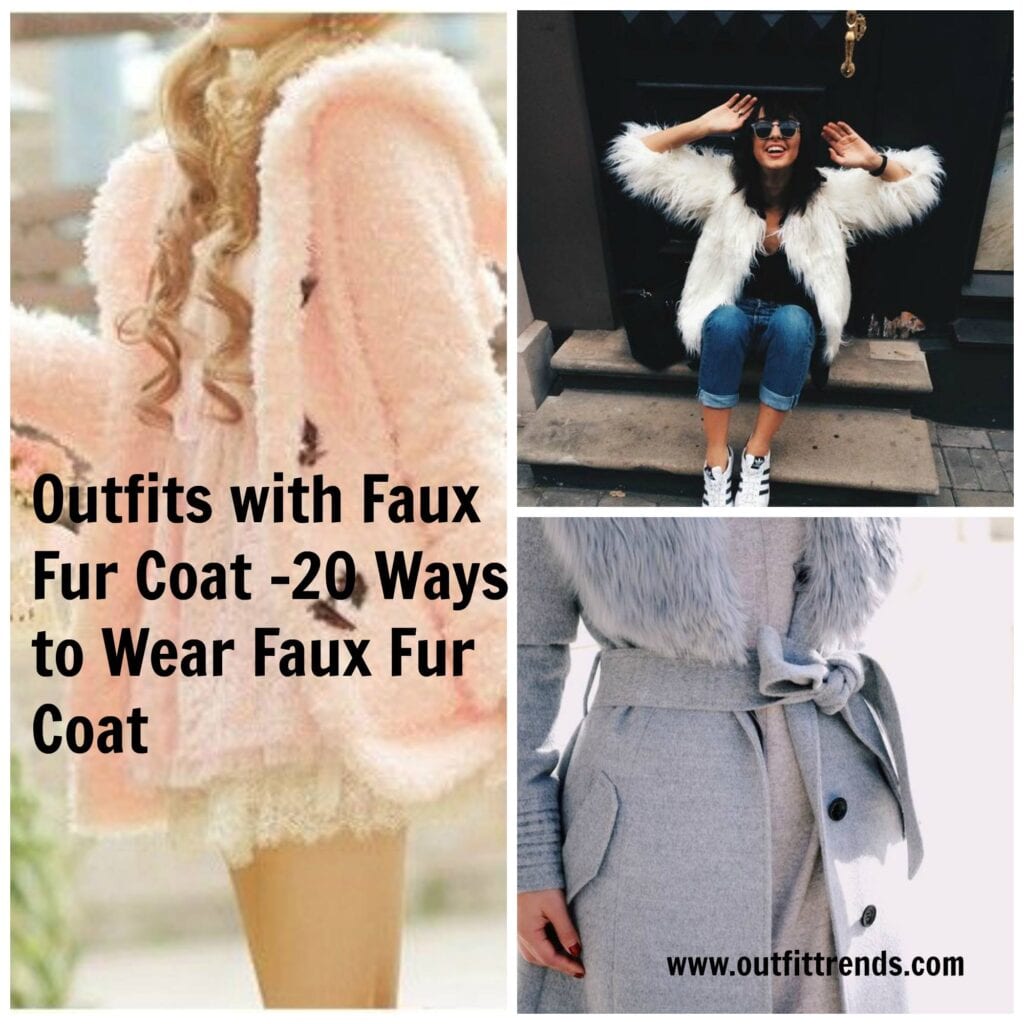 RECOMMENDED: How to Wear Shearling Boots- 26 Outfits with Shearling Boots
Look # 20 Faux Fur Coat for Work
Women who want to go for a statement look can wear animal skin textured faux fur coats.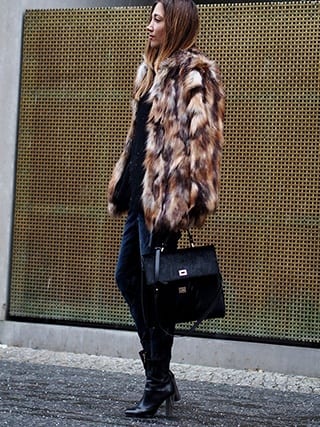 Look # 19- Street Style in Black  Faux Fur Coat
Everyone simply loves black, so why not opt for a black faux fur coat? It is simply the easiest way to pull off anything worn along the coat.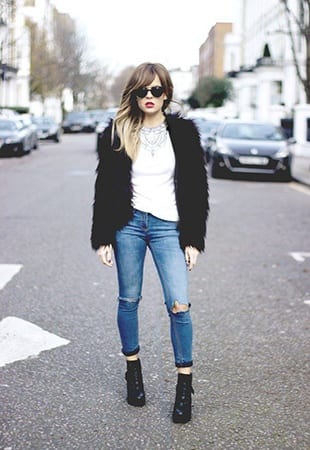 Look # 18- Faux Fur Color for Fall
Since Fall is all about bold colors, why not a bold color for the faux coat? This not only looks sophisticated but also gives an edgy look to the personality.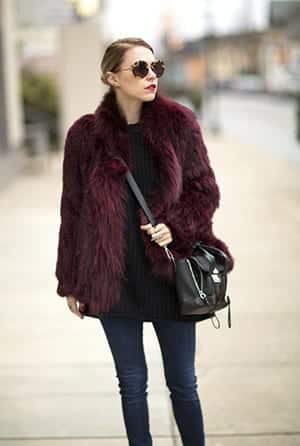 Look # 17- Faux Fur Coat with Skinny Pants
A long neutral colored faux fur coat can be pulled over skinny pants and a simple top.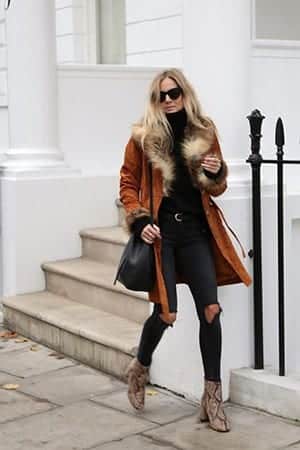 Look # 16 – Comfortable and Warm
Winter means keeping yourself warm; go for a combination of cashmere and faux fur coat.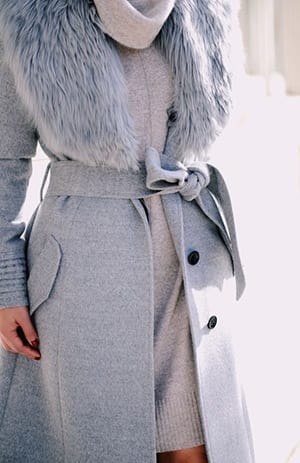 Look # 15- Faux Fur Jacket with Sneakers for College
You can also add casual look to yourself while wearing a faux coat, pair it with sneakers and denim.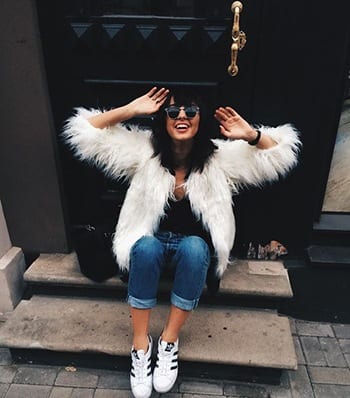 Look # 14 – School Girl Look
Talking more about casual looks, wear a check button-down top and a vest faux fur coat, this gives an everyday casual look. If you're a fan of these cool plaid prints, check out 18 cute Outfits with Plaid Coats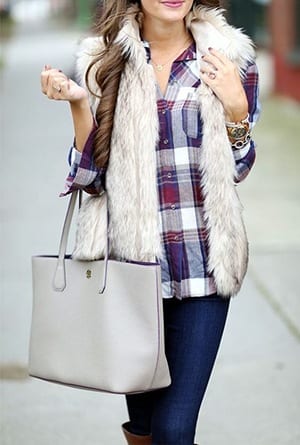 Look # 13 – Celebrity Style
How amazing does Olivia Palermo look in her Faux Fur Coat?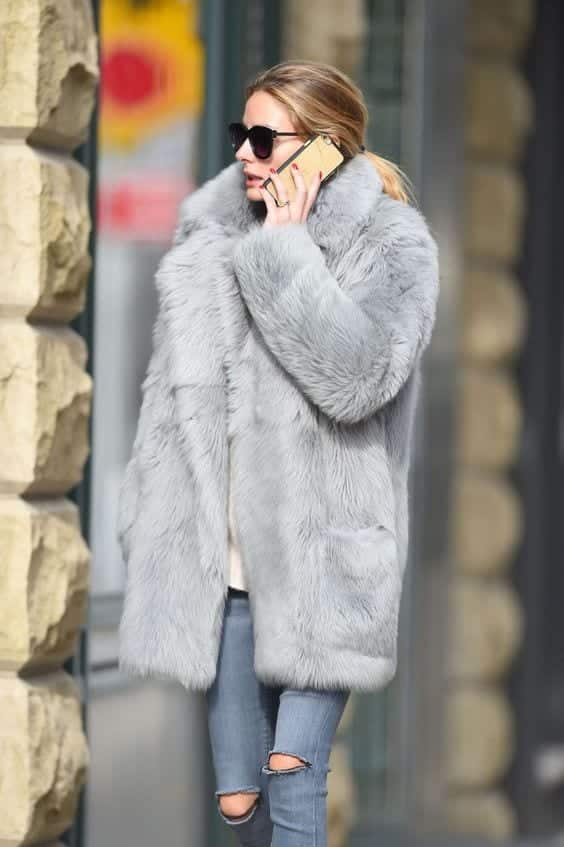 Look # 12- The Faux Fur Party Look
For a formal event wear a sleek dress and long boots and pair it with a fur coat.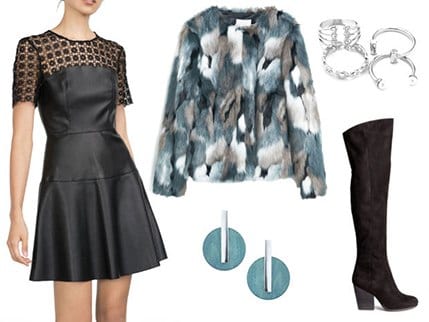 Look # 11 – Rough and Tough Style
For a "rough and tough" look wear denim from top to bottom and wear a heavy furred faux coat. To replicate this look, have a look at Outfits with Jeans-50 Best Looks with Jeans You can Have Now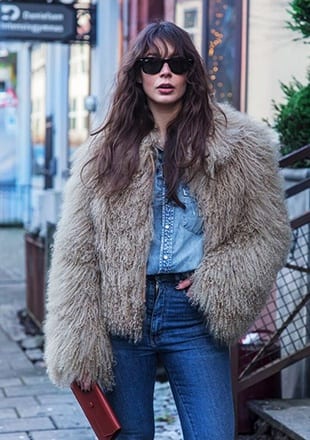 Look # 10 – For the Love of Pink
Even for winter wedding faux fur coats are a great option. Wear a similar colored furred coat to complete the look.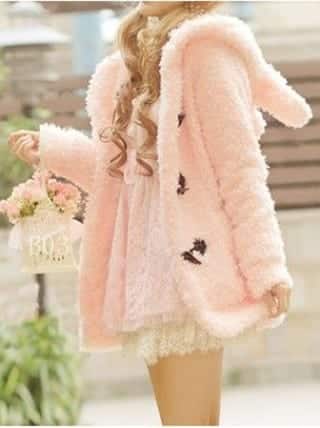 Look # 9 – Faux Fur Coat with a Contrasting Scarf
An absolute chic look can be obtained if the faux fur coat is combined with a contrasting hat.
Look # 8 – Bold and Beautiful
Not many women are willing to experiment and spend on very bold dressing but if you can pull off a multicolored fur coat then you can pull off anything!
Look # 7 – Friday Night Style
Wear a faux fur coat on monochrome dress code.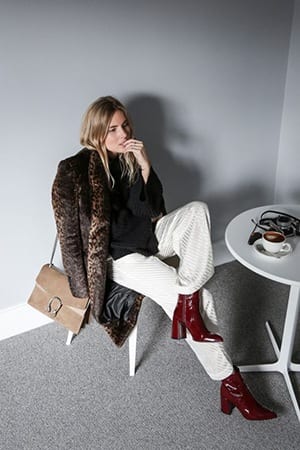 Look # 6 – Casual Daytime Look
Rainbow colors are cute, and so will they look when worn as faux coats.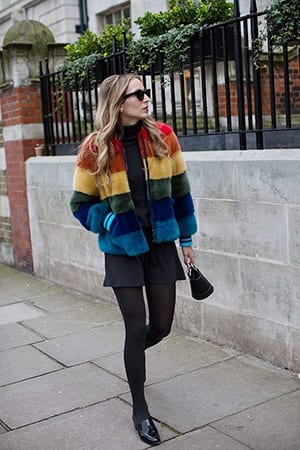 Look # 5  – Long Fur Coats
To make your style look everyday street style, wear a long faux fur coat instead of the shorter ones.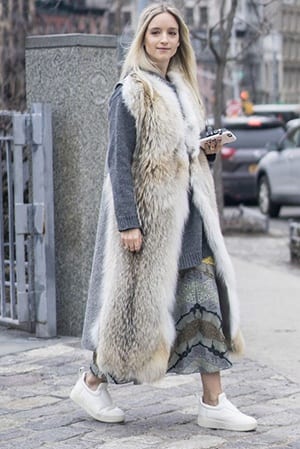 Look # 4 – Sleek and Elegant
For a sleek look wear a vest faux fur coat on a skinny dress.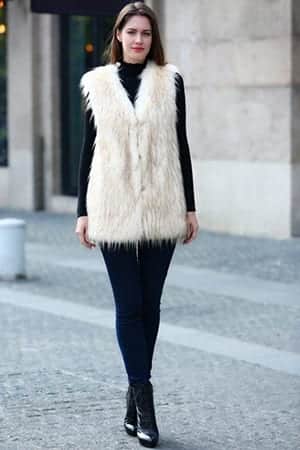 Look # 3- Hot Casual Outfit
White is forever classic, then why not go for a white coat?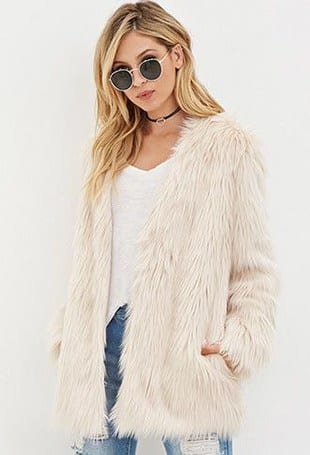 Look # 2 – Party Girl Style
Ever thought of wearing a coat over a cocktail dress? Well go ahead and try!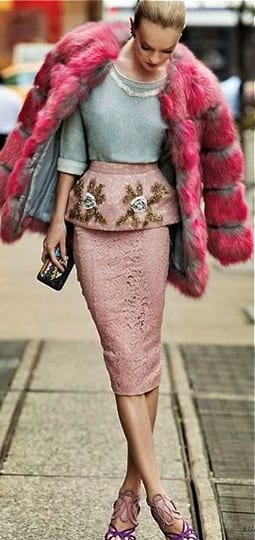 Look # 1- Girls Day Out Look
Mufflers and coats are most favorite combo in winters, for an effortless yet stylish look.