How to Style Chain Bag Accessories – The versatile functionality of a bag to grab on the go is undeniable. But we absolutely cannot ignore the fact that recognizing your strap bag as an accessory to adorn your outfit with will surely upgrade your style. So, this season, pay a bit more attention to the accessory aisle and purchase some one-of-a-kind chain bags.
Outfits To Wear With Strap Bags
Bags that go with your daily needs and add aesthetic value to your outlook are timeless. Chain bags themselves come in both gold and silver chains with the potential to build on your attire with the same impact as your jewelry.
Mini bags worn across your outfit will certainly tie together a gorgeous look. You can play around with colors, genres, and sizes to enhance the effect. A pop of color through your chain bag might just elevate your all-black outfit. Or maybe trying out a funky strap bag could give your outfit the kick it needs. Either way, the right chain bag accessory will not only be practically useful but if styled correctly, would also add to your look.
Tips For Styling Strap Bags
Keep a basic black strap bag as a permanent part of your wardrobe to add to your basic denim fits and make them look super chic. This piece of accessory is a perfect last-minute grab for a busy day.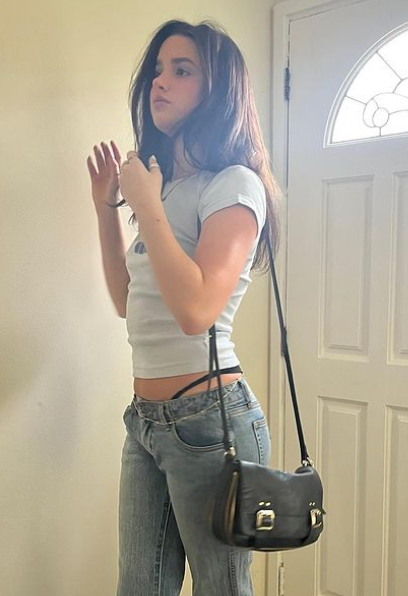 Try varying colors and textures when it comes to different chain bags. Try your hand at exploring how your bag could come together with your outfit and become one with it.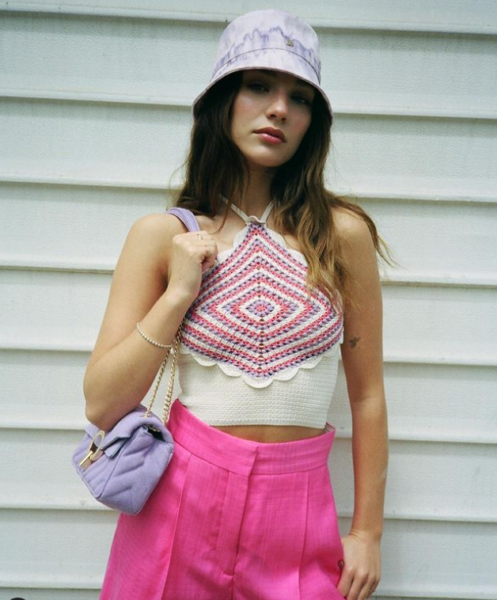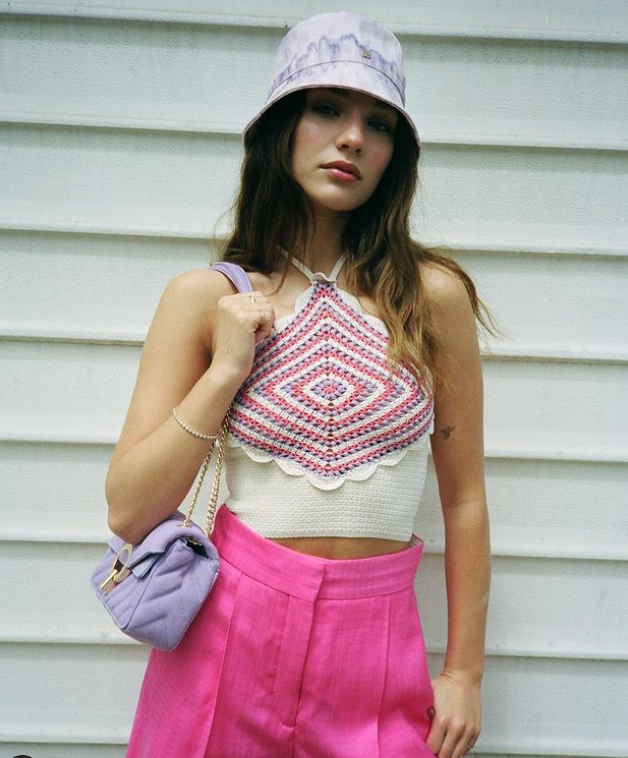 Get a bigger bag in line with your needs because that could be the very fashion statement your outfit might need. Don't fret about when to wear a chain bag because it could be a relatively larger chain bag to replace your average plain bag on a regular day.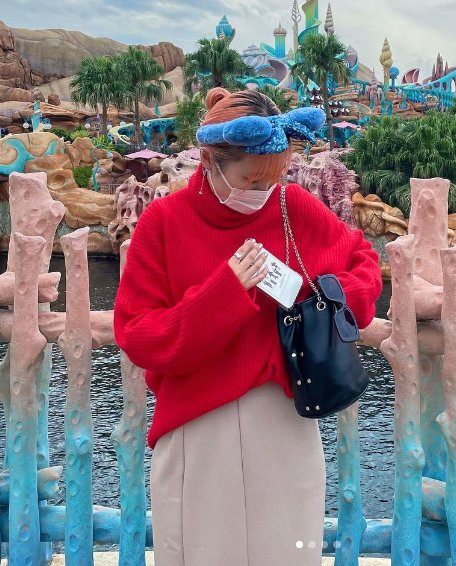 Explore statement chain bags in neutrals that play largely on texture and size. A silver chained strap to add a jewelry accent gives the look just what it needs.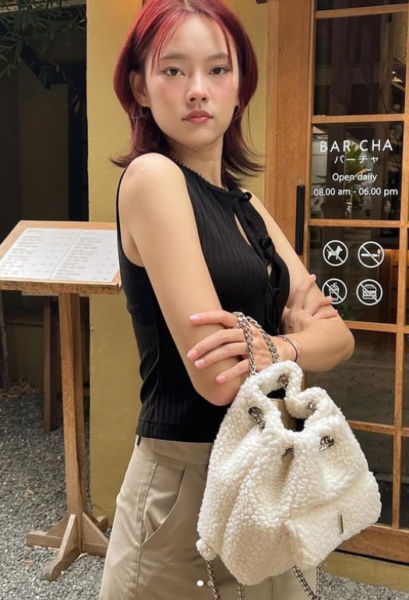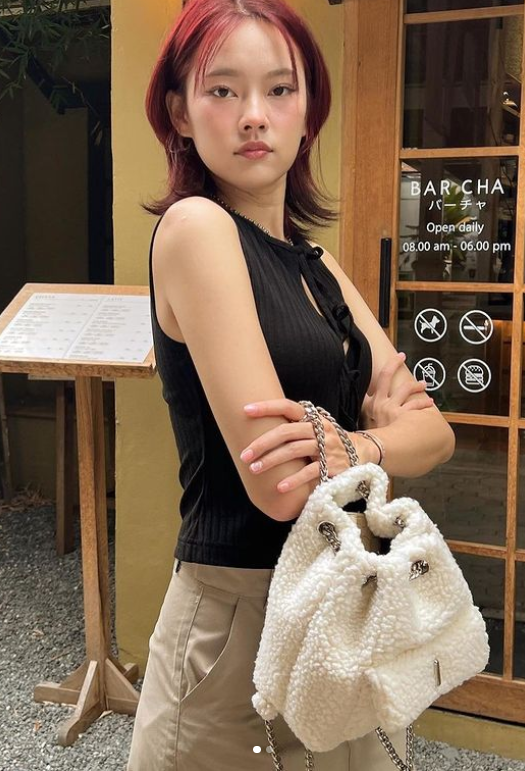 20 – Strap Bag With Cream Cotton Cargos and Green Sweatshirt
In this outfit inspiration, we bring you a set of cream-colored cotton cargo pants paired with a sporty green sweatshirt and hot sneakers. Style a strap bag to go with the entire look and you have yourself an effortlessly put-together outfit for a busy day, both fashionable and functional!
19 – Red Crossbody Strap Bag with Floral Skirt
A super vintage but chic look, where a floral thrifted skirt is dramatically paired with a cream sweatshirt layered over a basic white button-down to really bring out the retro impact. And to finish off, a crossbody strap bag to subtly match the red in the floral skirt really weds the blatantly top white part of the look with the exuberant skirt.
18 – Handmade Red Strap Bag with Olive Green Puffer Vest
Black everyday cargos are an immediate go-to piece for a busy day, so grab those and throw on a puffer vest in olive green layered over a matching printed sweatshirt.
And for the grand final touch, we would totally suggest throwing in a thrift handmade red strap bag as the star of the look because one can never go wrong with sustainable fashion.
17 – Black Formal Dress with Chain Bag to Match
So, seize that silver chain bag and pair it with a formal black dress. The silver sterling touch will add to your overall jewelry aesthetic as well. And there you have it, a fashionable outfit that is handy just the same!
16 – White Chain Bag with Golden Detail
White chain bags with statement gold chains have a knack for taking your looks from casual to formal date-night ready in a blink of an eye.
A chunky white chain bag with a bold gold chain to go with it is the perfect duo. A pair of denim shorts and a basic black vest top with black heels, tied together with the chain bag will have you looking elegant and unique all at once.
15 – Tennis Skirt and Pink Chain Bag
A very trendy outfit with a white tennis skirt sported with high socks and sneakers to match could never be complete without a chain bag in pastel pink with flecks of white.
To finish off the look, layer a white tube top with a half sleeves button-down. Put on a pair of matching shades and you are good to go. This look is giving barbiecore aesthetic vibes!
14 – Baby Blue Chain Bag With A Cropped Hoodie
This outfit inspiration is all about pastel hues and a monochrome chain bag to go with it.
One can never go wrong with a pair of off-white cargo pants and a pair of sporty sneakers. Combine with that a pastel blue crop hoodie layered on top of a tank top. Add a monochrome baby blue chain bag accessory and we would totally suggest a pair of matching shades for a trendier look!
13 – Funky Monochrome Orange Set With Strap Bag
For all the bold fashionistas out there, chain bags in bright shades are unquestionably an important element to add to your look. Put on an orange two-piece attire and top it with a funky green blazer.
And to unify the two, get your hands on a green and orange strap bag. Some green cowboy boots and an orange cowboy hat to finish off the look and you are ready to walk the world as if it's your ramp.
12 – Cargo Skirt and Black Strap Bag
Cargo skirts are on the rise with throwback fashion trends making a loud comeback these days. Handy black strap bags are the perfect fit with these trendy sporty outfits. Take it from the one and only Bella Hadid when it comes to styling strap bag accessories.
Pair your low-waisted cargo skirt with a lacy crochet crop top and a basic black strap bag and you are killing the y2k fusion trend.
11 – Cheetah Print Fur Strap Bag With Brown Outfit
Let your accessory have the main character spotlight with this outfit idea and create a gorgeous duo with a patterned strap bag and a dark jacket. A deep brown earthy tone jacket to go with sweatpants that match is certainly an easily accessible and versatile outfit.
But simply adding a crossbody cheetah print fur strap bag will add the uniqueness it so badly aches for. This one-of-a-kind strap bag accessory plays on both prints and textures which makes it stand out against your neutral outfit.
10 – Camo Strap Bag With Neutral Tank Top
The most intriguing bit about strap bags is that they can always be converted to a chain bag accessory by simply switching straps. Keeping a set of various straps to go with a bag is a smart move to maintain a versatile wardrobe on a budget.
We bring to you this outfit idea: a neutral tank top elevated with a green stroller to add drama. A strap bag in black and white camo with its strap switched for a chain, a brilliant way to enhance the accessory is also paired with the entire look.
9 – White Sweater Vest and Olive Green Strap Bag
If you are trying to go for a contemporary outfit anytime soon, incorporating subtle colors paired with a decent strap bag, we have just the look for you! A cream-white sweater vest outfit with pants to match and an olive-green strap bag is just the fit you'd want. A dark pair of vintage shades to finish the look off and voila!
8 – Vintage Chanel Chain Bag and Black Maxi Dress
An airy vintage Chanel chain bag with antique chain detail running over your shoulder to compliment your overall outfit is just what a maxi dress needs. Lastly, slide on some chunky boot heels to add the extra kick it needs.
7 – Pink Fur Strap Bag with Black Leather Mini Skirt
We bring to you fashion inspiration where you could have a black leather mini skirt with over the knee boots to match, topped with a black and white sweater. To this heavily black and white outfit, try adding a contrasting strap bag and watch how it brings your look to life!
6 – Cheetah Print One Piece with Blue Chain Bag
Beach days are for losing things in the sand. But what better way to keep them safe than in a gorgeous blue chain bag? Try your hand at bright colorful chain bags to go with a patterned once piece. Animal prints are all the rage and pairing them with colorful accessories is the best way to go!
5 – Floral Chain Bag and Green Pants
Try pairing a bland white tank top with bright green pants. Now throw in a floral printed chain bag with the chain just short enough to go against your top.
The bright prints on the bag will draw the audience towards itself and you will have a unique and bright colorful outfit without overcrowding prints and colors!
4 – Blazer with Chunky Silver Chain Bag
Understanding the depths your outfit can reach with your chain bag is key. Layer multiple colors and clothing items and use a chunky silver chain bag as a jewelry element.
3 – Lilac Chain Bag & Black Skirt
Chain bags come in all shapes and sizes. A neutral outfit with a black skirt and cream top with shoes to match could always use a pop of color through a pouch chain bag.
2 – Beige Button Down With Brown Strap Bag
Matching your bag to your shoes is an age-old trick passed on to us by fashion enthusiasts from decades ago. We bring to you an outfit idea with just that; matching knee-high brown boots to a crossbody strap bag in the same shade! Put on a beige button-down to really bring about the earthy tone aesthetic.
1 – Beige Shorts With A Matching Beige Crossbody Bag
You could always switch it up to however you like but matching your shorts to your strap bag while your top matches your shoes are another great way to go about styling outfits to wear with strap bags.
A beige and black combination would be top tier with knee-high black boots and a beige strap bag worn across your fit.
Frequently Asked Questions
Q. Can the chains on chain bags be changed?
Ans. The best part about both strap bags and chain bags is that they can always be tampered with and touched up by switching the strap with a different one.
Q. Are chain bags convenient?
Ans. Chain bags have a functional advantage over other bags because not only do they provide utility but also add to your outfit aesthetically.
Q. Can chain bags be worn with casual outfits?
Ans. Chain bags can be worn with all genres of outfits even casual ones. They add to your look the same way your jewelry would!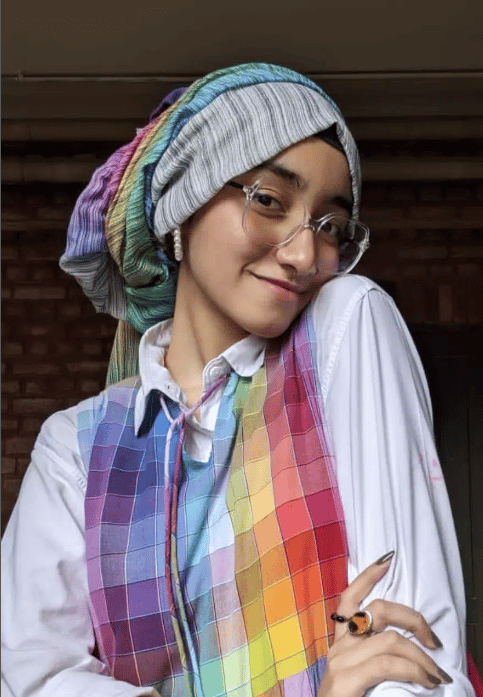 Hi! I'm Spogmai, a 3rd year architecture student and a fashion enthusiast with a knack for graphic design and content writing.