Outfits men love on women: You are probably wondering that women should dress for themselves, and before you get defensive, we agree! Women should always be free to make their own fashion choices and wear what they feel confident in.
However, be it a man or a woman, there are instances when we feel like putting an extra effort to please our partner. It doesn't have to be over-the-top, fancy attire like a short little black dress that you have to constantly pull down, which in turn is also pulling down your confidence. You can wear something that helps you express yourself and woo your man at the same time. Don't think so? Don't fret. We're here to help! There is no denying that you never know what a man is thinking. If you straight up ask a man what he likes on women, he'll probably end up saying, "Nothing!" However, certain pieces of clothing and styles do make men take a second glance. But most importantly, men like women who are confident in their skin. So whichever body shape or size you have, embrace it like the queen you are and read on to explore outfits that will make your man crazy for you!
What to Wear to Impress Him?
We will tell you how to carry these outfits with grace and nail every look. The complimenting shoes and accessories, hairdos that go well, outfits for particular occasions are all included, so gear up!
If you dont have time to go through the complete article, just watch this short video summary:
↓ 20 – Plain Shirt and Jeans
A snug pair of jeans with a simple t-shirt works wonders when it comes to attracting men. A pair of jeans that accentuate your feminine curves paired with heels screams low maintenance and classy at the same time. The simplicity of this outfit is its best feature. You can be comfortable and sexy simultaneously. Opt for ripped jeans for a more laid-back vibe. You can also easily accessorize this outfit with a cool jacket or add a lariat or layered necklace to add some oomph.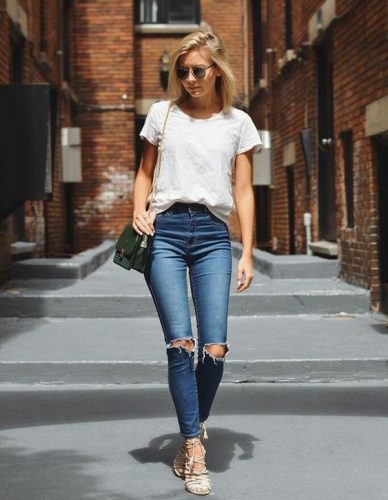 ↓ 19 – High-waisted Jeans with a Crop Top
This is no secret that men love long legs and high waisted jeans, especially if they are tight, do the job for you. Ideally accompanied with a pair of heels, high waisted jeans can be worn with any top. But we all know guys love a hint of skin. A cute crop top that shows just a flash of your stomach makes you look sexy without being raunchy. Here are some more awesome Ways To Wear High Waisted Pants.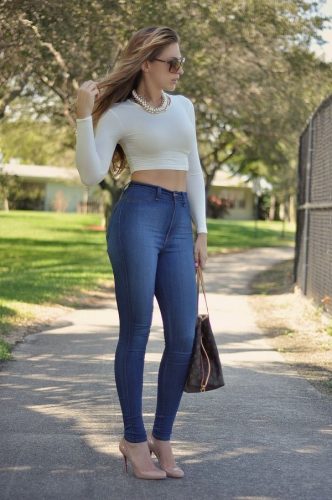 ↓ 18 – Jumpsuits
Are you going for a boss-lady look? A jumpsuit is your best choice when you want to look classy and confident. It adds an air of dominance in your demeanor. It is an excellent choice for an office party where you want to be professional but still attractive. It will give you a vibe of strength that will make men go wild!
Jumpsuits are also a great outfit idea for weddings. A fancy, silk jumpsuit with a chic necklace is easy to carry and the perfect formal attire for a wedding attendee.
Heels are always a great idea with a jumpsuit or any type of fitted outfit. Leave your hair down and let them do their thing. If you are going for a backless jumpsuit, here is an article to assist you: Best Bras To Wear With A Backless Dress For The Perfect Look.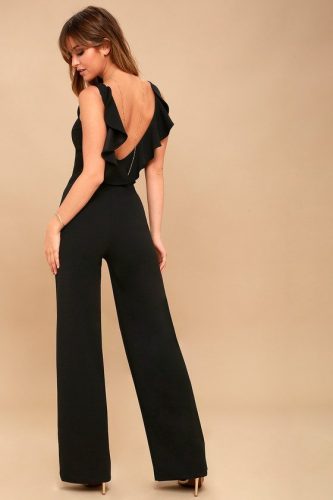 ↓ 17 – What To Wear To The Beach With Him?
Summer staples like a lightweight maxi dress with a fun tie-dye pattern or a cute two-piece are sure to grab attention. Beach outfits in and out of the beach work great when it comes to comfort with a hint of playfulness. We suggest you always opt for chic shades and leave your hair open and messy is a good option too. For some celebrity style tips, check out these Hollywood Celebrities Beach Outfits.
↓ 16 – His Shirts
Wearing his oversized shirt when you are lounging around at home is one of the best ways to show you are attracted to him and also displays trust on your part. Usually worn without pants, it is a great choice to wear it to bed as well. It will give him just the right amount of skin on display without going overboard. Also, it is so comfortable! And that lingering scent on it is worth it!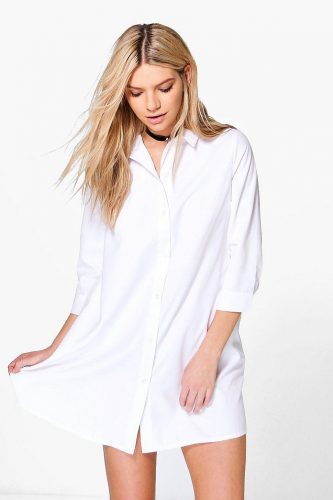 via
↓ 15 – Bodycon Dresses
A sexy, fitted dress does everything to boost your confidence and for your man to appreciate those supple, feminine curves of yours. A simple yet chic bodycon dress is the perfect combination of classy and flirty. An excellent choice for date nights to keep his eyes on you all night!
A simple nude bodycon dress styled with sleek hair and simple stilettos is sure to blow him away!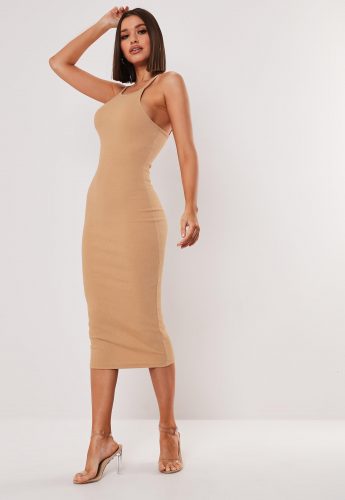 via
↓ 14 – Sundresses
Sundresses can be super versatile when it comes to wearing them on different occasions. A solid-colored, fitted sundress can be worn for a party, and you can opt for a floral printed sundress for an afternoon outing. Either way, the subtle flirty, and playful look of a sundress will surely make you stand out if you're hoping to make an impression on someone special.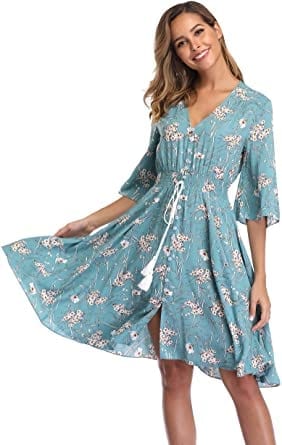 ↓ 13 – Shorts
This one is a no brainer. Shorts are a summer staple, and we girls usually wear them for the comfort they bring, and you can't deny how adorable they are. But guys go crazy when they see you in shorts. Don't overdo it, though. Too many pockets or rips or just too much going on turns guys off. But if you're into that, you do you!
A simple pair of denim or cotton shorts that accentuate your figure goes a long way. They are easy to style too with a simple t-shirt or kimono if you're feeling fancy! If you're feeling inspired, here are some more ideas for you: Cute Outfits with Shorts.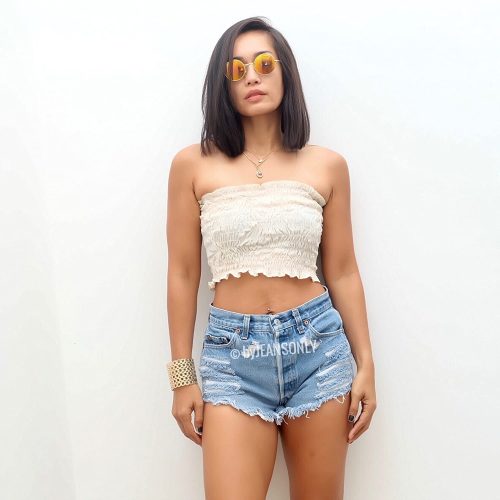 ↓ 12 – Cigarette Pants
The trend of cigarette pants was taken a bit too far, probably because they are the classiest and the most sophisticated clothing that one could have asked for in 2016 and probably the best style of 2016 as well. Since cigarette pants make you look gorgeous and formal, men find it overtly appealing as well, and hence, it has made it to the list.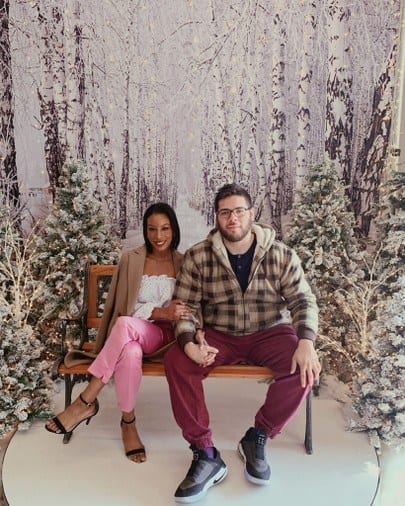 ↓ 11 – Sweater Dresses
Sweater dresses look so warm and cuddly, almost welcoming. ( Not in the wrong way!) A cute, knitted sweater dress paired with thigh-high boots that leave the thigh skin visible will drive your man nuts!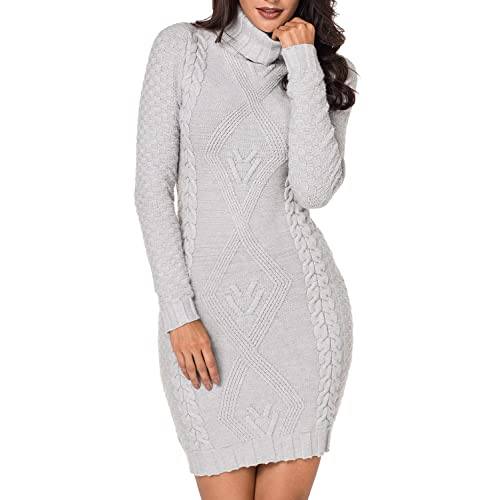 ↓ 10 – Off-shoulder Tops
It is no secret that men love looking at those beautiful collarbones and shoulders, basically 'décolletage.' Off-shoulder tops are fun and sensual, and they give off a laid-back, comfortable vibe. You can also show off a cute or vintage necklace or simply wear a choker to go with your outfit.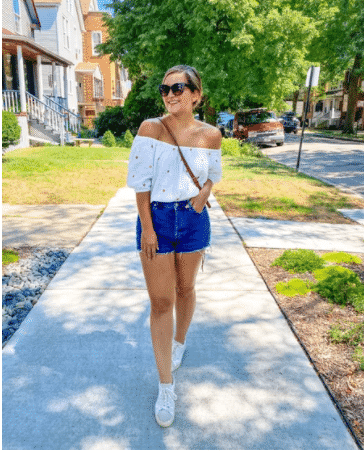 ↓ 9 – Skirts
There is something about pencil skirts that sets it apart from other skirts. The best way to wear a pencil skirt is to wear it with a nice blouse/top depending on the occasion and setting. A simple button-up does wonders when paired with a pencil skirt if you're dressing up for work or someone at work. We know how it is.
You can also go for a formal look and wear a two-piece, including a solid-colored, fitted crop top and pencil skirt of the same color. Wear minimal jewelry with a pencil skirt and keep your hair down. Matching a light pair of heels would be the right option. Here are some fantastic Dinner Date Outfits.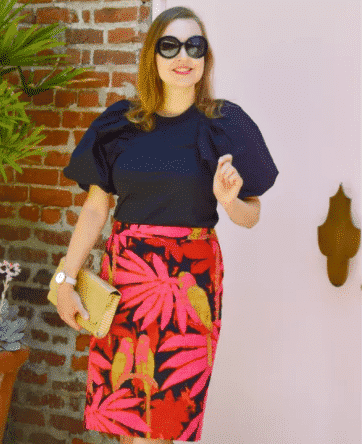 ↓ 8 – Leather Jackets
There is something so wild and mysterious about a leather jacket it makes men go crazy. Men love a girl who is a little rough around the edges. It will show that you are not someone to be messed with and that you can hold your own. All the more, your confidence will attract guys. Two birds with one stone!
A leather jacket is the best choice for a night out in the winters or pairing it with a fancy shirt if you're off to a concert. Here are some more ideas for you Cute outfits for Concerts.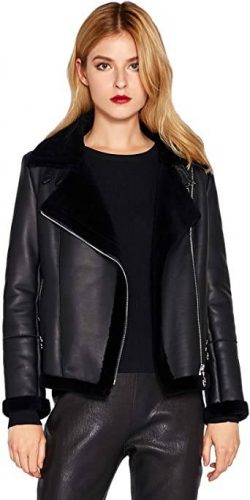 ↓ 7 – Pantsuits
Pantsuits are not only an essential item of clothing for formal events or office meetings; they can make a man drool with their authoritative vibe with a hint of sultriness—at least real men who are not insecure. Wearing a pantsuit shows you mean business, both in your work life and personal life. Show off your inner boss woman in a classy pantsuit, heels, and leave those long tresses straight.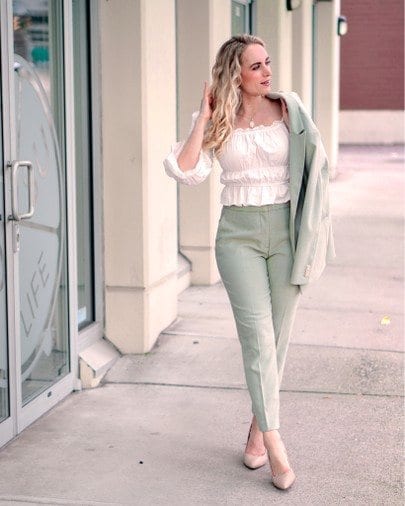 ↓ 6 – The Classic Little Black Dress
Be it a slip dress, halter dress, or a strapless dress, if it's black, you will rock it! A black dress is always the way to go when you cannot decide on what to wear to make a lasting impression. Go with a popping nail color and stylish heels to compliment the dress. Here are some ideas on What Shoes To Wear With A Black Dress.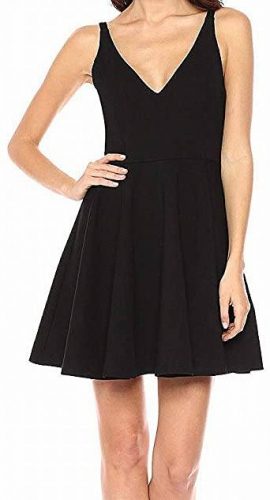 ↓ 5 – Solid Colors
What you did not see coming is a wide range of outfits that you can wear in contrasting colors to impress your guy. Yes, men do find it appealing when you wear colors that make a good contrast; mostly, light colors with the dark ones. You can play around with solid colors and choose whether you want a darker top or bottom.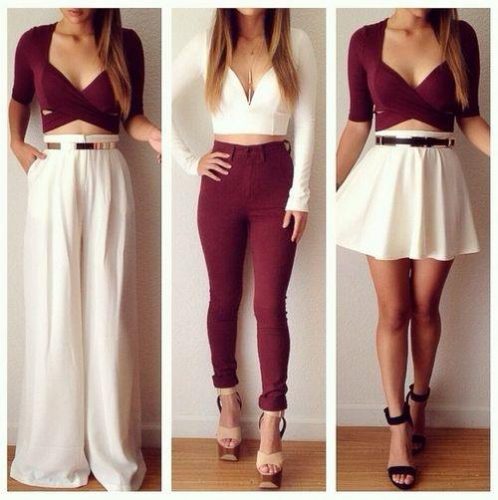 ↓ 4 – Outfits With Boots
All of your winter wardrobes are admired by men. Boots paired with skinny jeans in the winters or with a simple A-line shirt gives the perfect mix of trendy and alluring. Tan boots with a floral dress or black velvet boots for a winter night out should be on your priority list when going out with your man. Here are 60 Cute Outfits to Wear with Boots for Girls.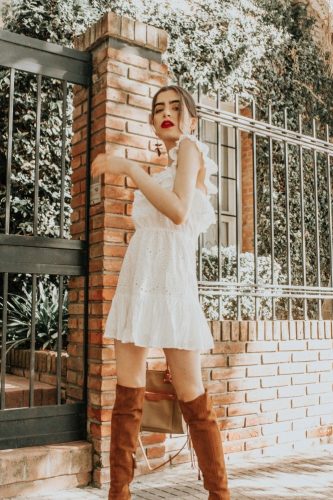 ↓ 3 – Lace Dresses
Lace pieces like bralettes and dresses remind men of lingerie without actually wearing it. Lace adds a hint of erotic air in your outfit; however, don't overdo it. A simple bralette with jeans or a lace dress with a cute jacket should do the job. Less is always more!
In that way, you will look put together and undone at the same time and we all know guys love paradoxes!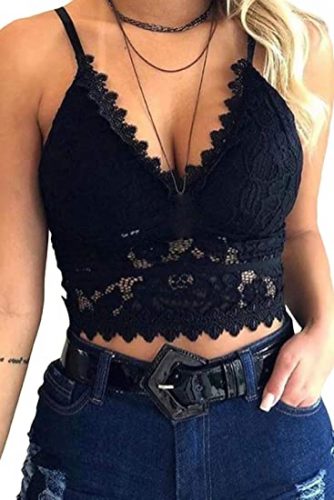 ↓ 2 – Yoga Pants
Gym attire, especially yoga pants turns most men on. Gym clothes show how fit you are, and that definitely earns you some brownie points! Go show off that perfect behind and rock hard abs in that sports bra. You can also style it with a cute Adidas jacket on top with matching joggers.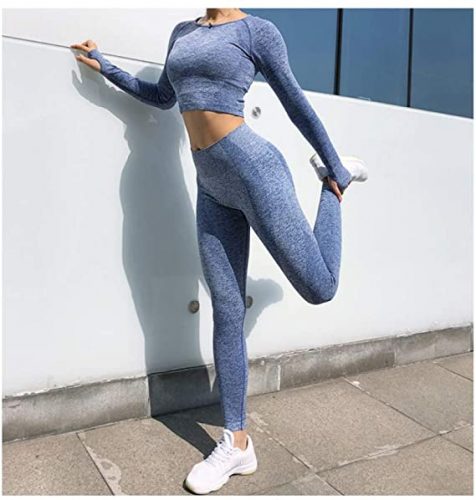 ↓ 1 – Bodysuits
Bodysuits are just as easy to style as any top but so much sexier! You can wear it with jeans for a casual vibe, put on a blazer for a professional setting, or choose a sheer one for a party you want to stand out in. In any case, you will turn heads!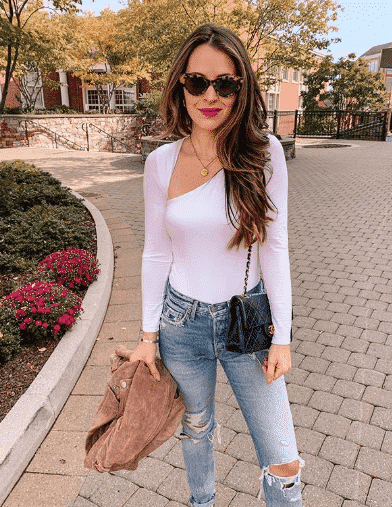 Frequently asked questions
Q.

Do men really notice what women wear?
A. Absolutely! But most men do not notice the things you might think they do. They simply appreciate it when you dress up or make an effort.
Q.

Do men find women dressed in all-boys' clothes attractive?
A. This one has mixed reviews. Some men say that if a woman can carry it, she looks beautiful in anything she wears. Others believed that men's clothes are not cut for women and hide the femininity of women, except when it comes to wearing their shirts.
Q.

What kind of dress do men want women to wear on the first date?
A. Less is more! If you want to show some skin, go for it! However, leave some room for mystery. It always turns men on when they feel like you are teasing them. Also, most men were of the opinion that the way you carry yourself is more important to them than your outfit. So be confident and put on that radiant smile of yours!