Black Tube Top Outfits – Fashion evolves with time. We witness new trends with every passing decade. We see recent trends, some remain iconic, and some don't get much recognition.
However, few pieces become essential for every age regardless of what remains in & out. And, Black Tube Tops are at the top of this list.

How To Wear A Black Tube Top?
You all might be thinking that a plain black tube top is too basic. Aren't you? But, in this piece of writing, I jotted down 21 different ways you can style your black tube top. Besides that, you will see different types of black tube tops and ideas on styling them.
Style them with skirts, jeans or shorts. So, keep reading till the end and let me know which outfit you like the most. Black is the colour that serves you the most.
So, whenever you want something basic that you can style with a handful of outfits, always choose black. Now, with that said. We will talk about different types of tube tops and how you can style them.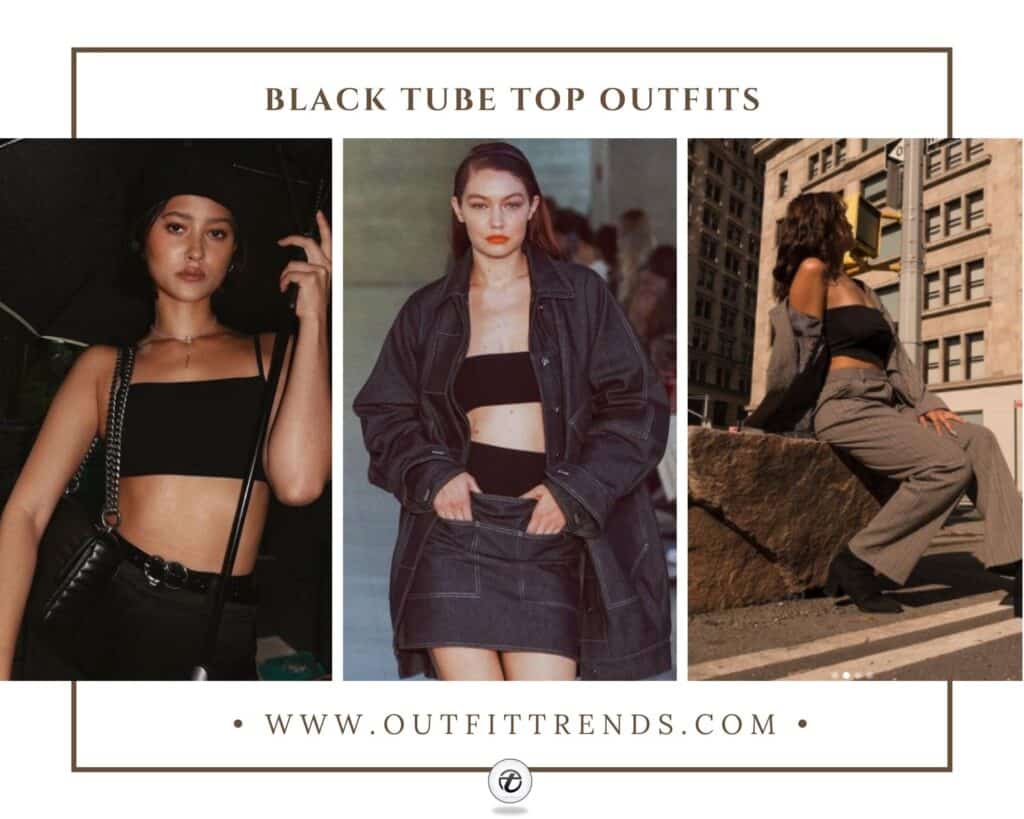 Tips
Tube Top Shirts – If you want something to cover the abdomen and yet be stylish. A tube top shirt perfectly fits your description.
Crop Tube Top – It is the basic one. Your best partner for casual events.
Tube Top Dress – Other than a tube top shirt, a tube dress is the best choice to replace jeans with tube top outfits.
Bow Tube Top – If you are looking for a party outfit, pair your bow tube top with basic jeans and Ta-Da. What else do you want?
Tube Top with Frills – Anything with frills looks ten times cuter. Isn't it?
Latex Tube Top– Take your tube top game to the next level with a latex tube top. Wear it with latex jeans. Pair it with a long coat or jacket and boots.
21 – Knitted Top
This outfit is perfect for a go-to look. Pair your knitted black tube top with any pair of jeans or shorts you have in your wadrobe. Moreover, add minimum jewellery. Lastly, pair it with a clingy bag. Indeed, you will look like a muse of someone's art.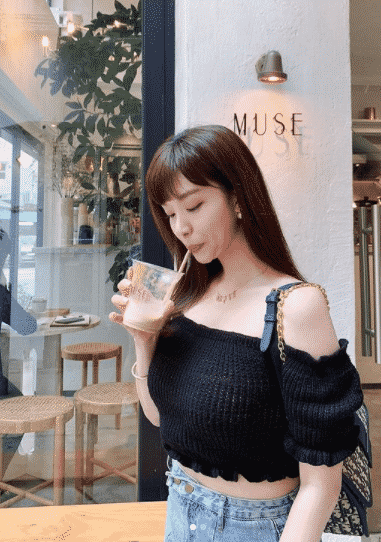 20 – For Curvy Women
If you have a curvy physique and thinking about how to style a tube top, well, here is the perfect match for you. A plain black tube top with a long button-skirt will do its magic for sure. Moreover, you can carry a knitted handbag to complete your look.
19 – With Long Boots
Next comes this chic nighttime look. If you are on a date with your girlfriends, this is the type of outfit you should give a try. Again, pair a plain black tube top with pants. However, this time pair it with long knee-length boots. Moreover, wear a cardigan to complete the whole vibe.
18 – Street Style Black Tube Top
Street style fashion is super cool and tube tops are a part of that. Ripped jeans are a perfect way to rock a street-style look. In addition to this, you can carry a handbag. Moreover, to make this outfit look sleeker, go with the best black sneakers you have in your collection.
17 – With Tie And Trousers

Do you want to level up your tube top outfit look? Unquestionably, this look will pass the vibe-check. Also, this outfit is an excellent addition to your fall lookbook. Isn't it? Therefore, wear a tube top with trousers and a matching tie, preferably in a darker colour. Besides that, keep your makeup basic; brown shades will be a more excellent option.
16 – With Zara Sleeves
Indeed, sleeves are the iconic trend of 2021 and certainly, they will remain ideal in the coming decades as well. Therefore, to style a tube top with sleeves should be a must. Moreover, pair your comfiest sweatpants to complete the look. Without any doubt, it is the perfect outfit for yoga. Besides that, we all agree that no one makes sleeves better than Zara. Isn't it?
15 – With Long Skirt
Next comes a brunch look. You can pair your black tube top with a black side-cut midiskirt. Pair it with your simple black yet decent-look shoes. In addition to this, keep your hair straight and open. Go for soft makeup.
14 – With Joggers
I love the pieces of clothing which can serve in a hundred different ways. And without any doubt, the black tube top knows how to do its job very well. For instance, you want to jog in the morning, no problem, wear a tube top. it can serve as a sports bra when you don't have any other option.
13 – Office Look
Even the working ladies can style a tube top and look confident. All you need to do is grab high-waist pants, go with a lighter shade, along with a belt to secure it. Moreover, to finish the look, wear sandals. However, you can always go for heels if you are comfortable with them.
12 – Beach Outfit
Here is another look and another idea on how to style a black tube. And so far, this is my favourite one. Pull out any button-up shirt, make sure that it reaches almost to your knees. And style your tube top on top of it. To sum up, it is perfect beachwear for any lady out there.
11 – All Black Outfit
For those who love black and nothing else, this look is made for you all. An all-black tube top outfit is out and out for so many events. You can wear it on trips, picnic, movies night, dates, lunches, and so on. Indeed, it is a must-have outfit for everyone.
10 – With Blazer
Another classy way to style a black tube top is to pair it with a blazer. For this purpose, you can take any blazer and pants from your suit and wear them with a plain black tube top. You will look nothing less than a fashion influencer from Instagram.
09 – Black Leather Tube Top
Anything made of leather looks expensive, and that is a fact. Therefore, get your hands on a black leather tube top, and pair it with any trousers you have. To sum up, for your glam look, add a long coat.
08 – Bella Hadid's
When it comes to fashion, no one does it better than Bella Hadid. Check out her black tube top and denim jacket look. Indeed, one of the best casual outfits worn by her so far.
07 – Top And Shorts Set
Unquestionably, this is the cutest pair of tube tops and shorts to wear on a beach day. The reason why I added it to the list is that it is affordable. You can check the outfit on Amazon through the link.
06 – Summer Outfit
Add this look to your lookbook for next summer because this is super stylish. High-waist pants and tube tops fit incredibly together. What do you think about it?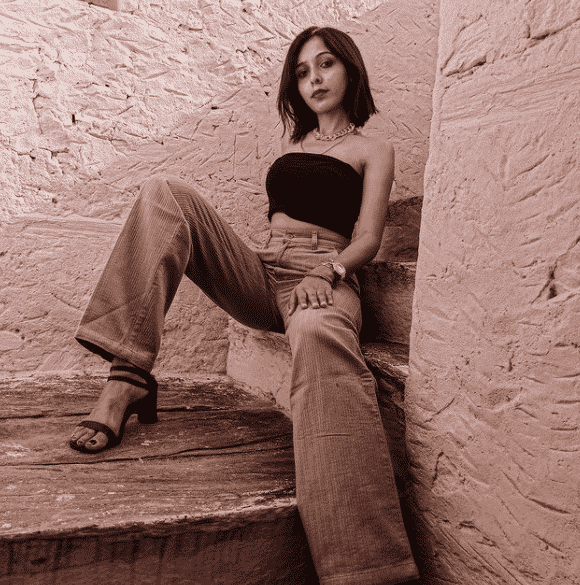 05 – With Saree
Indeed, when I said you could pair a black tube with everything, I mean it. Here is the example. You can wear a black tube top as a replacement for a blouse for your saree.
And in my opinion, it looks more classy this way. Moreover, you can pull off this saree look for various events. Besides that, there is no restriction on the color of the saree. Black will serve every color perfectly. Lastly, do try this look and let me know about your experience.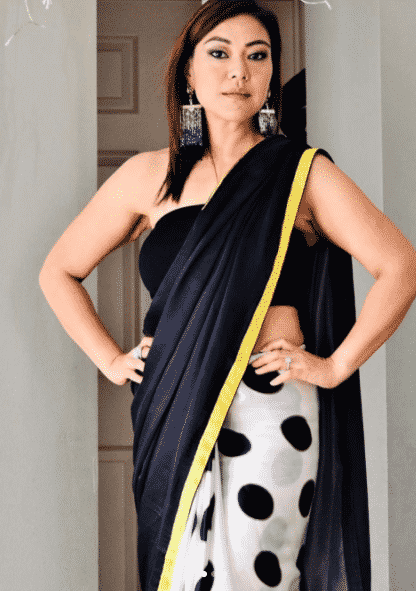 04 – Black Ring
Yet another way to look sassy is a Tube top. You can pair the ring tube top with shorts or jeans as per your liking. Besides that, carry a cheetah print bag to add some colors and wear boots, to sum up the look.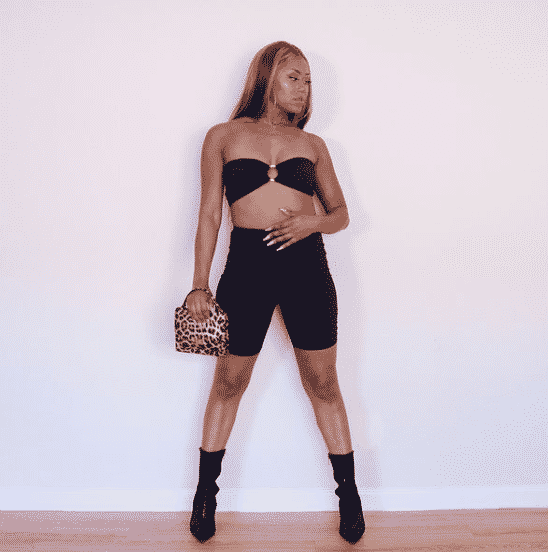 03 – With Gold Accessories
Indeed, this is the most basic look you have seen so far. But the reason I place it on number three is that it looks impeccable, and the gold accessories are complimenting the whole outfit. Without any doubt, a true example of how proper styling impacts your overall look.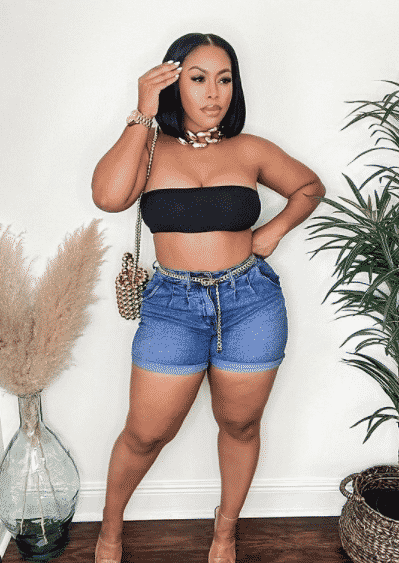 02 – Crop Tube Top
All those who love vintage aesthetics surely want to give this look a try. The crop black tube top with a skirt and chain bag is all you need to show your aesthetics.
In addition to all this, wear a beret in the love of Emily in Paris. Lastly, to finish the look add a little accessory as well. Wear this outfit to a date night or a night out with your girlfriends! There is no way you won't look good in this outfit.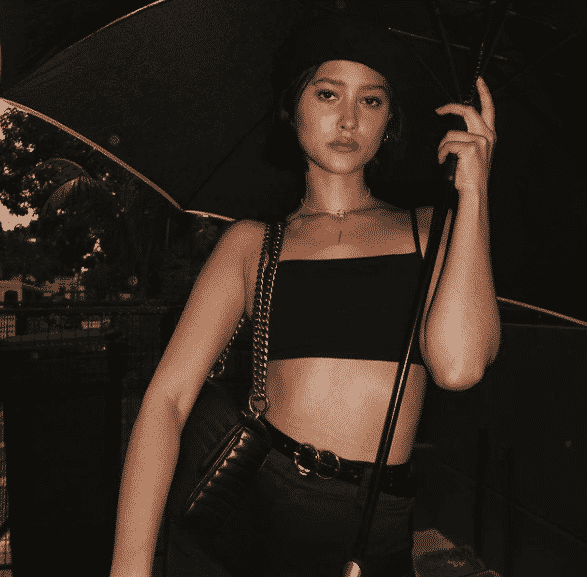 01 – Gigi Hadid's
In no way can I miss Gigi Hadid's recent outfit. Gigi is back with all her beauty for Fashion Week 2021. She wore this classic black tube top outfit last week for Milan's fashion week. And since then, all of us fashion lovers have been in awe of her. Miss Hadid truly stuns this look.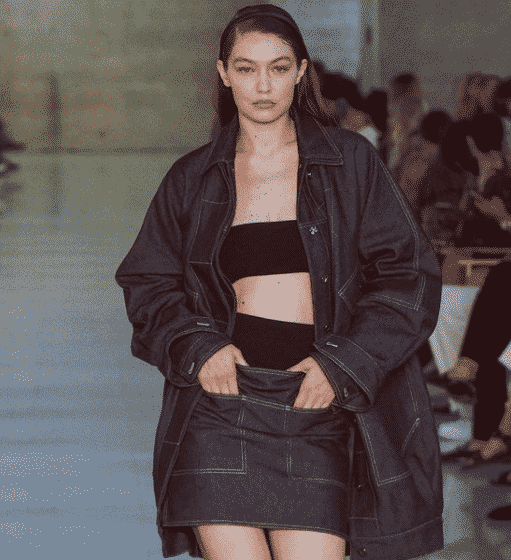 Frequently Asked Questions
Q: Do you wear anything under a tube top?
Ans. Most girls ask the question of what is the most appropriate bra to wear under a tube top. Well, for that you have many options. For instance: a tube bra, a strapless bra, and a strapless Bralette. It depends on your comfort level that which type of bra you can carry easily.
There's another way you can style your tube top by wearing a button-up shirt underneath. Pair it with jeans or shorts. However, you can make it look like a shirt dress as well. There are so many levels of creativity. You need to choose the best one.
Q: What can you wear tube tops with?
Ans. To style, an outfit that matches your aesthetic is the real hustle. You can style tube tops for almost every event, meeting, get-together, and so on. Proper styling is the master of every outfit.  Suppose you are attending a formal office gathering.
You can wear a black tube and pair it with your decent suit pants and blazer. Separate your hair from the center, and keep them straight & open—Accessorize with minimum jewelry, and voila. You are ready to shine.  
Now, consider yourself on a road trip. What do you wear with your black tube top? You can pair it with ripped jeans, shorts, skirts, and sweatpants. Black color compliments every colour. So, you don't need to struggle a lot with the color combination.
Q: How can I make my tube top tighter?
Ans. First, always go with one size smaller in tube tops. It is because they will expand with time. However, the question here is what to do if your tube top isn't tight anymore. You don't need to waste those tops, my girls. A little hack will save your wardrobe.
Turn the inside of the tube top towards out. Place it on a table and chalk a straight line according to your feelings. Don't thread out the original sewing. Like this, it will help you to keep clothing in place. Now, sew it according to your fittings and cut the rest. You can also use safety pins to keep the cloth in place.