What to Wear with Printed Blazer? Blazers have been a staple for women of fashion since decades. And why not? They look sporty, chic and effortless. However this year, printed blazers have emerged as the game changing trend in the world of fashion. This latest fashion du jour bring much more to the table. Floral, polka, stripes, spirals – you can let your inner crazy express itself through a statement print blazer. They're versatile enough to be worn in any season, and at any occasion – formal or casual, by combining them with the just the right outfits. But what exactly IS the right outfit? How do you wear a printed blazer without looking like a total clutz? The answer is simple. No, literally – simple.
As long as the rest of your outfit follows a minimalist approach and does not overpower your blazer, you should be good to go. Wearing a monochromatic pantsuit with your funky blazer is always a safe bet, but if you're feeling a bit more 'wild' you could also try playing with different patterns, for example a polka dotted dress topped with a striped blazer is a classic. Some fashionistas state the Golden Rule of efficiently carrying a printed blazer is to match its base color to the rest of your outfit. Again, this rule can be followed as a safety net but you can also try on a completely different color as a contrast to your blazer as a more whimsical approach. Another important aspect to keep in mind while deciding what to go with your blazer is the formality of the occasion. For instance stressed pants can make you look casual and hip whereas a pencil skirt can make you look chic and formal.
RECOMMENDED: [highlight]Outfits with Pale Pink Blazers- 19 Ways to Wear it Stylishly[/highlight]
How to Wear Your Printed Blazers Stylishly
All these tips aside we know that it is very possible for anyone to tip over this delicate balance, but fear not, and simply scroll down to see 24 cute printed blazers outfit ideas .
#24 –  Abstract on Black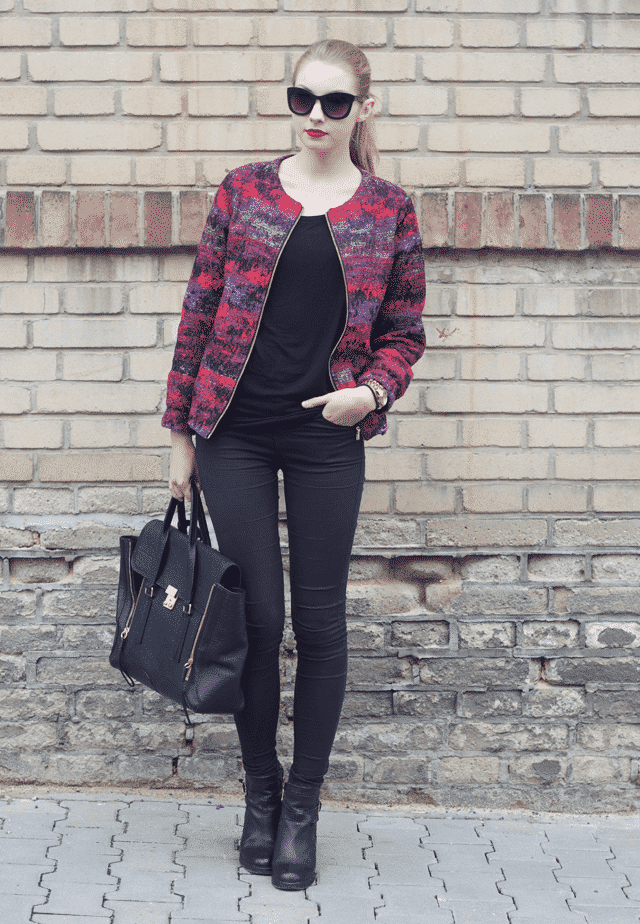 Source
# 23 – Mixing it Up with Floral Blazers

Source
#22 – Matching Printed Pants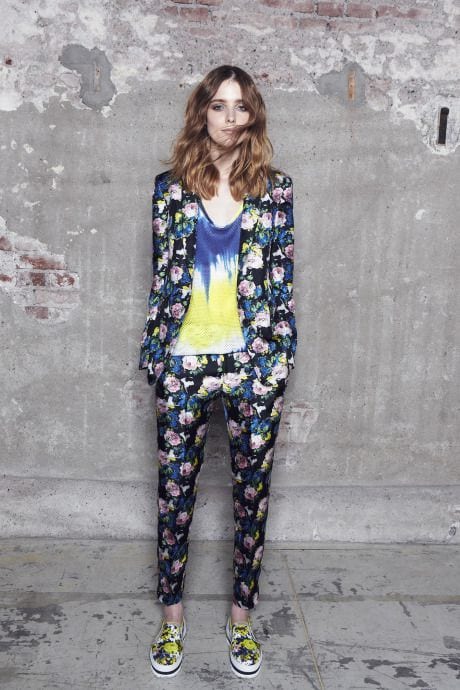 #21 – Base Color Shirt With Distressed Jeans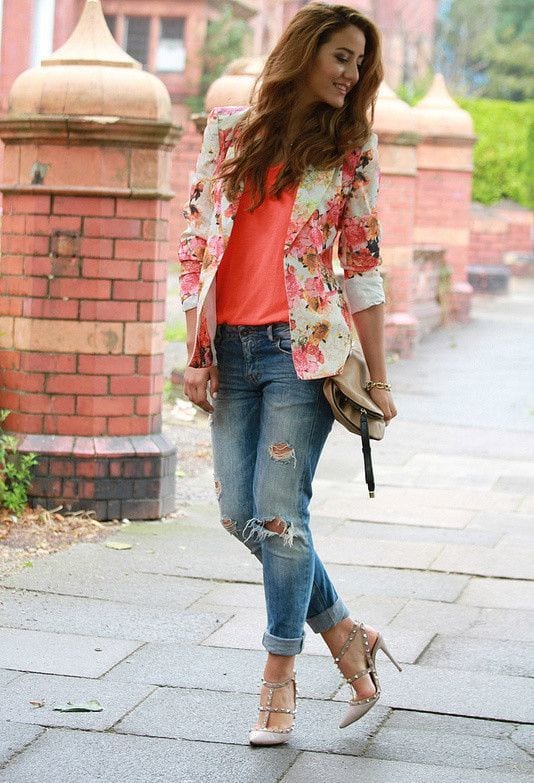 Source
#20 – White Monochrome and a Striped Blazer for Work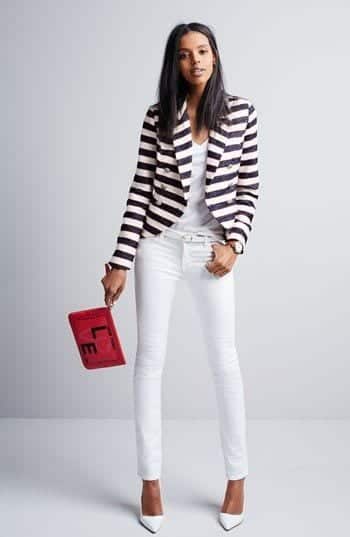 #19 –  Contrasting Dress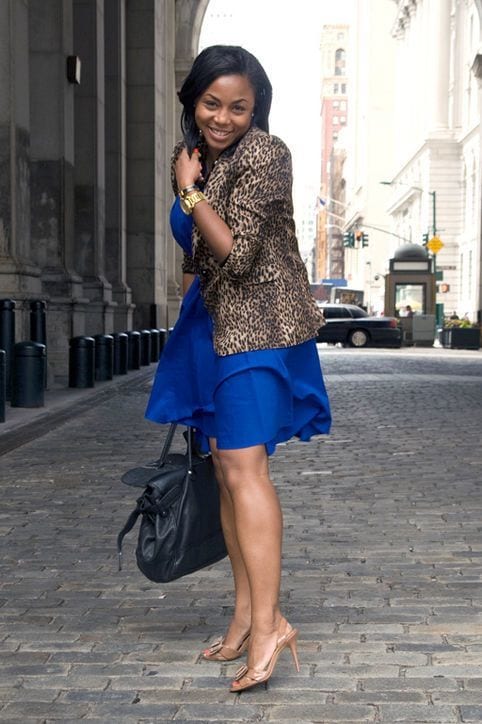 Source
#18 – Wrap Dress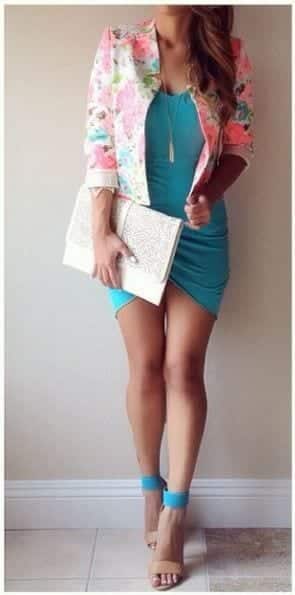 Source
Also have a look at [highlight]Outfits with White Blazer-24 Ideas to Wear White Blazer this Year[/highlight]
#17 – Casual and Cool for School with Baggy Pants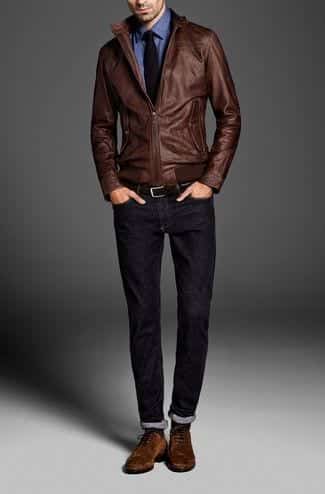 Source:
#16 – Keeping it in The Same Color Family
Source
# 15 – Pants to Match ala Miranda Kerr

Source
#14 – Adding Similar Patterns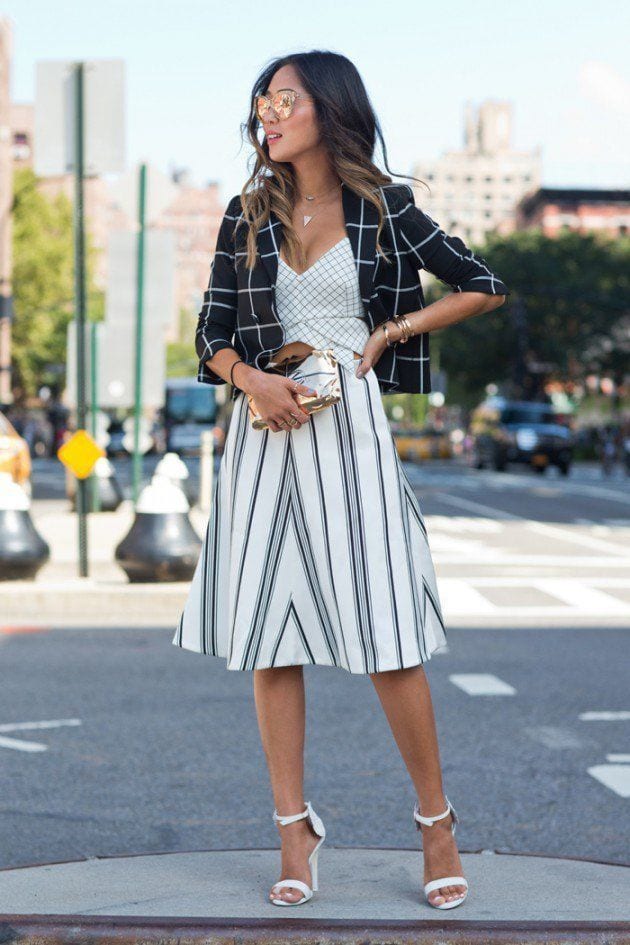 Source
# 13 – Printed Culottes in Same Color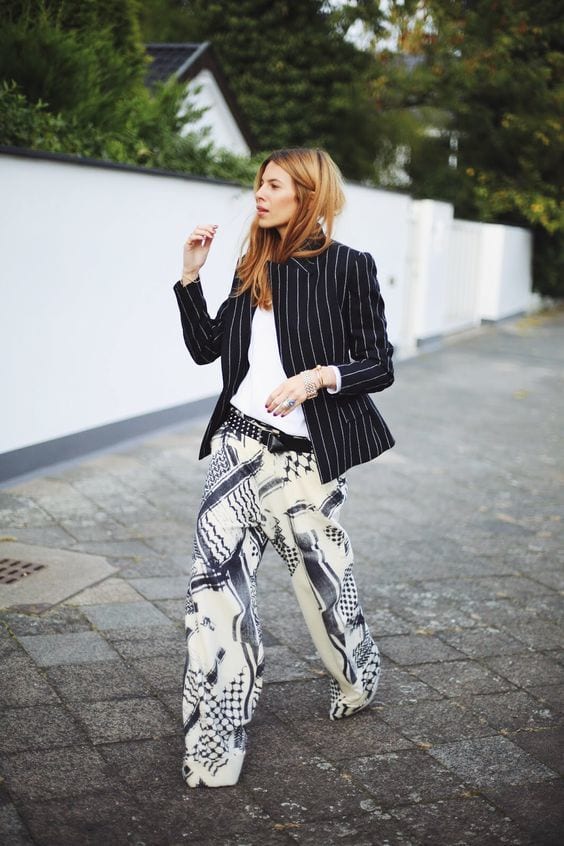 # 12 – Casual in Faded Jeans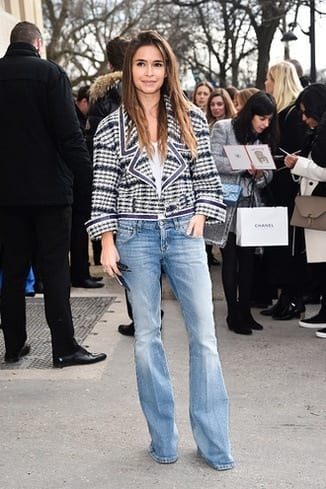 Don't miss out [highlight]16 Cute Outfits with Sleeveless Blazers – Ideas How to Wear[/highlight]
#11 – Cutoff Jeans and White Tee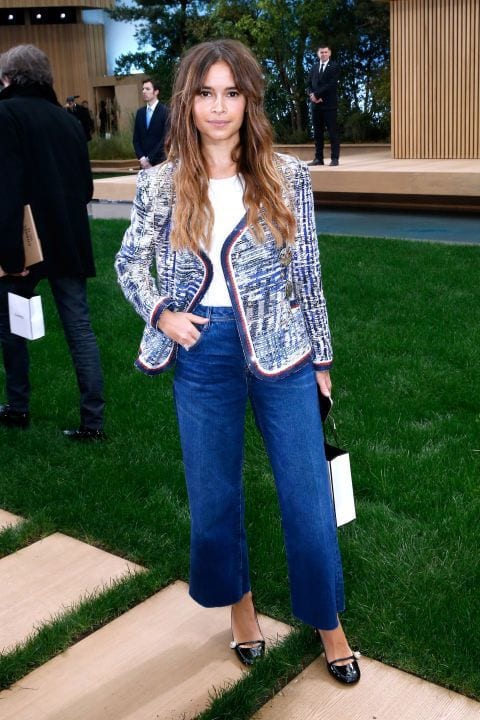 #10 – Micro Shorts like Jamie Chung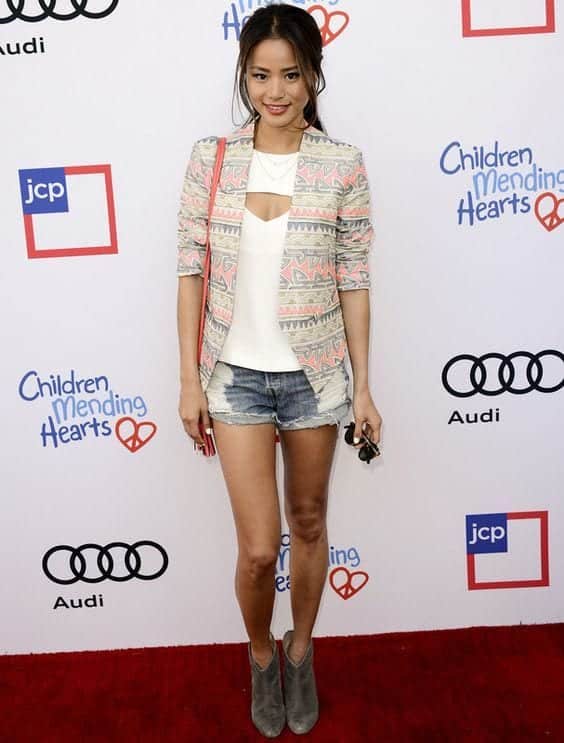 Source
#9 – Breezy Look with a Crop Top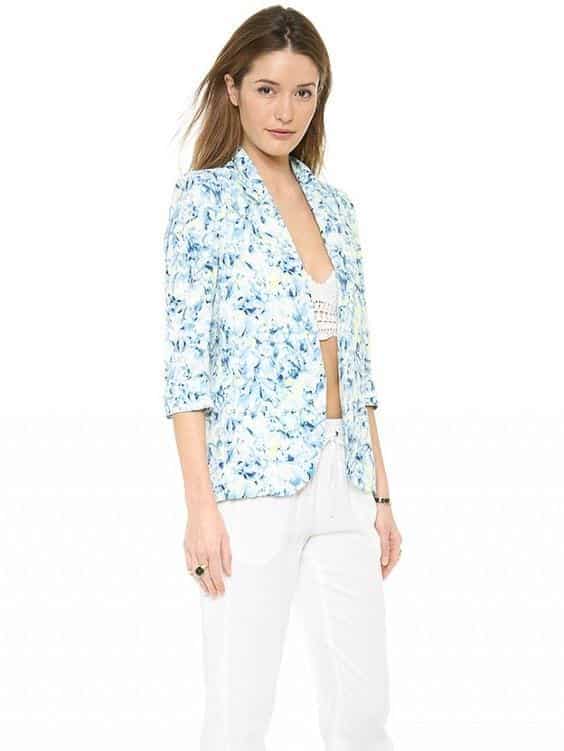 Source
#8 – Professional in a Pencil Skirt and Pale Blouse
Source
#7 – Alternating Blossoms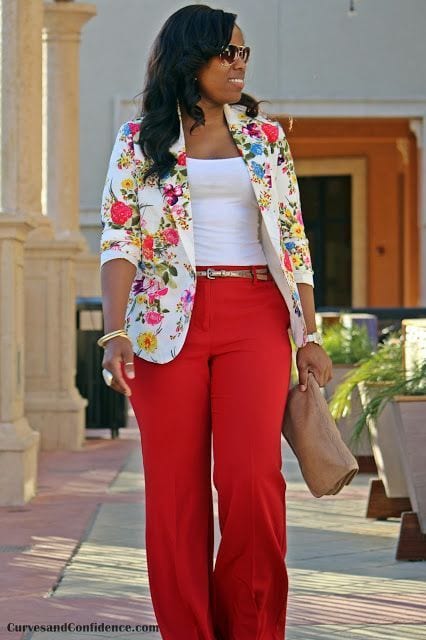 Source
# 6 – Chambray Shirt and Distressed Skinnies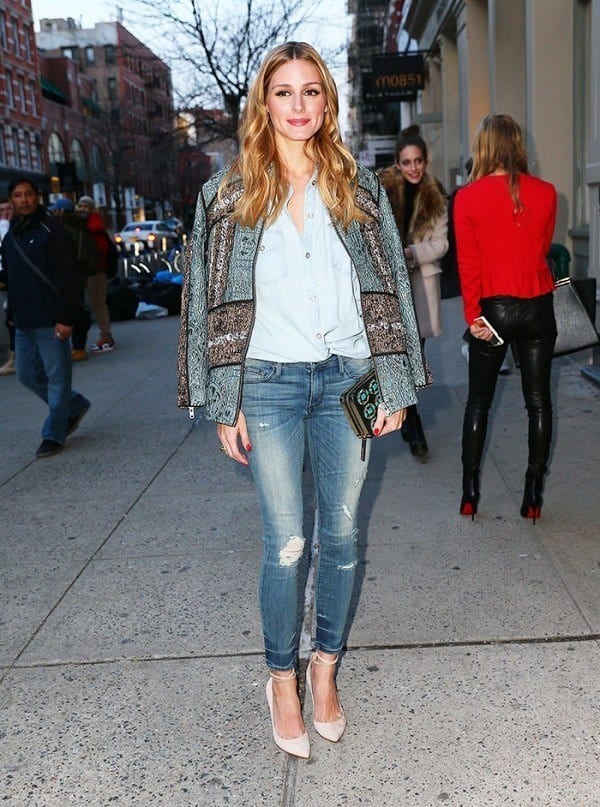 Source
#5 – High Neck for Extra Class and Matching Pants

Source
# 4 – Aztec Print Blazer Over a Silk Corset Top and Skinnies

# 3 –  Fashionably Casual like Kate Beckinsale

# 2 – Ultra Chic with Straight-legged Pants
Source
#1 – Black and White Play on Patterns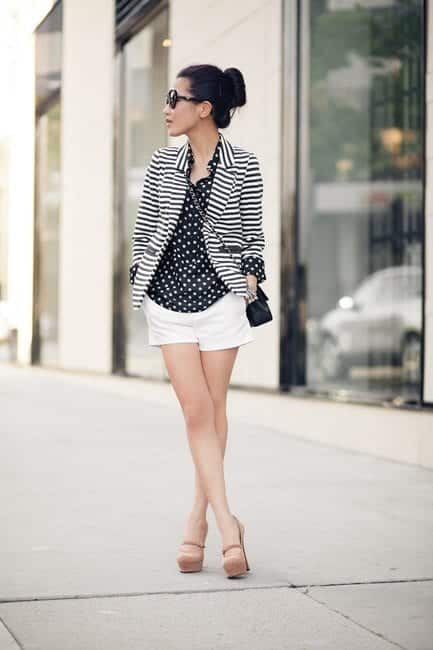 Source