Outfits with Sleeveless Blazers– Sleeveless blazers are a must have this season. They are cute, classic, trendy and what not. But choosing an outfit with your sleeveless blazer can often be challenging. Even when searching on-line for ideas you come across ideas which are not wearable at all for normal people and seem like they are only made for fashion ramps.But how to style sleeveless blazers ? what outfits looks perfect with them ? Today  we will present you with some trending ways to style your blazers to look stunning .
Outfits to Wear with Sleeveless Blazer
# 16 – With a Matching Knee Length Skirt and Blouse
Here is a gorgeous and yet sophisticated look. The neutral colours have been merged together perfectly to creat an every day style.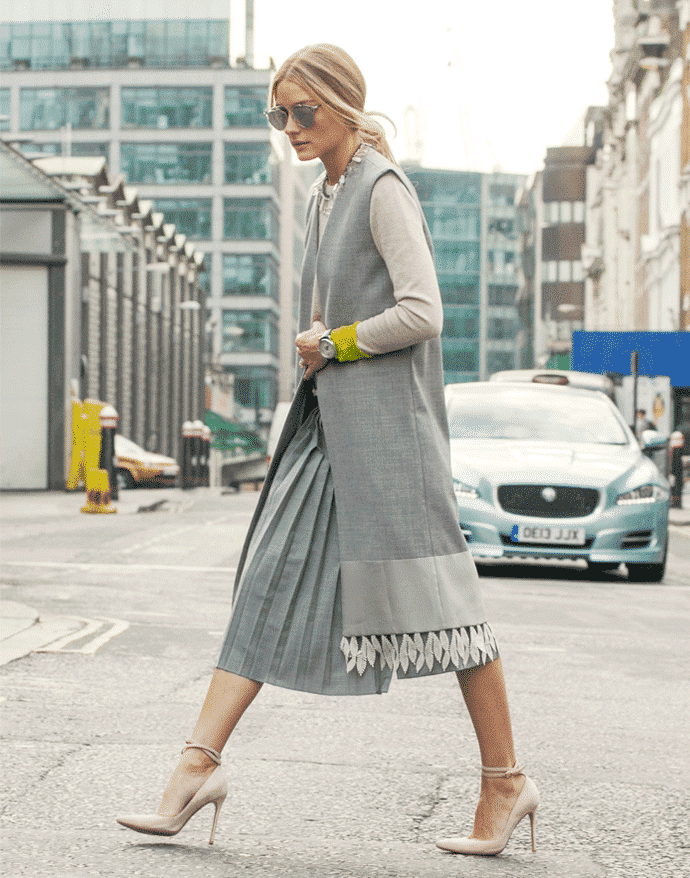 Source
# 15 – With a Maxi Dress
Maxi dresses are classy and the best part is that plus size women look great in it. They bring out your best curves while hiding any flaws.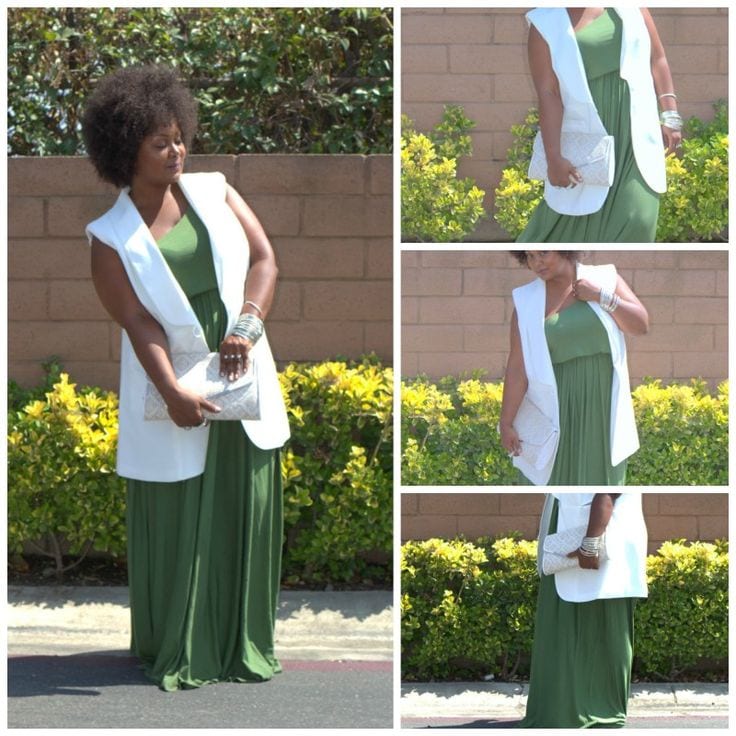 # 14 – With Matching Pants
Teyonah Paris looks amazing in this sleeveless blazer with matching pants and the hair style she has chosen with this makes her look breathtaking. An outfit like this is perfect for any night party.
Source
# 13 -Plus Size Women Style with Stripes
Apart from maxis, another outfit type that looks great on plus size women is wearing stripes. try mixing different styled or coloured stripes with your sleeveless blazer to create an interesting combination.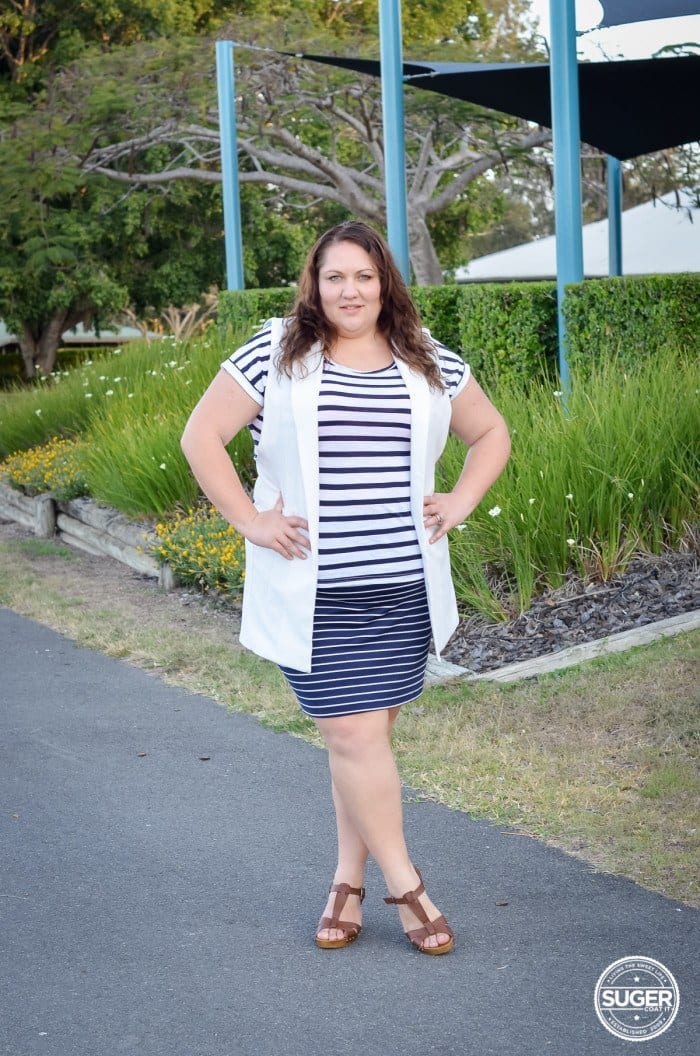 # 12 –  With Leather Pants
Also see 17 chic ways to wear leather pants with other clothes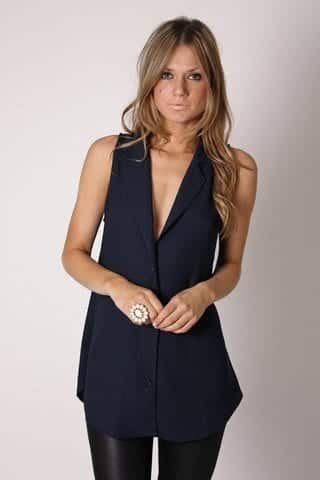 # 11 – Street Style with Blazer-  With a Short Dress and Long Shoes
The long shoes really make the outfit shine.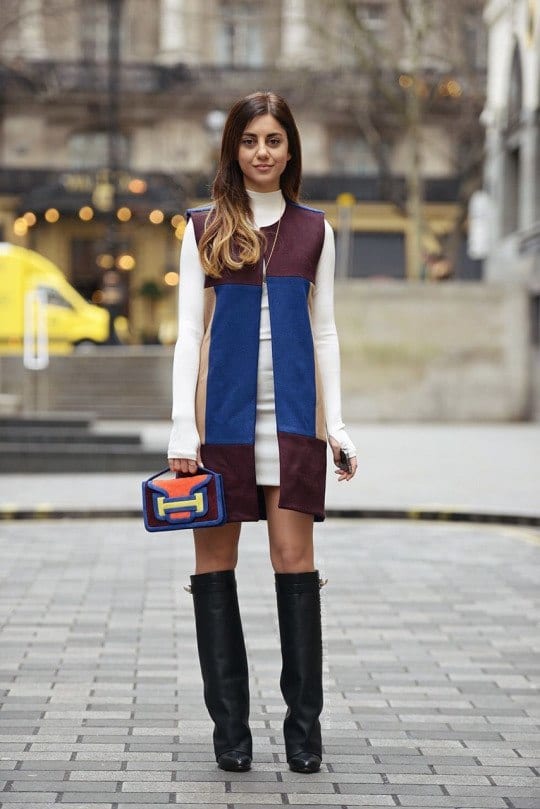 # 10 – With a Crop Top and Skinny Pants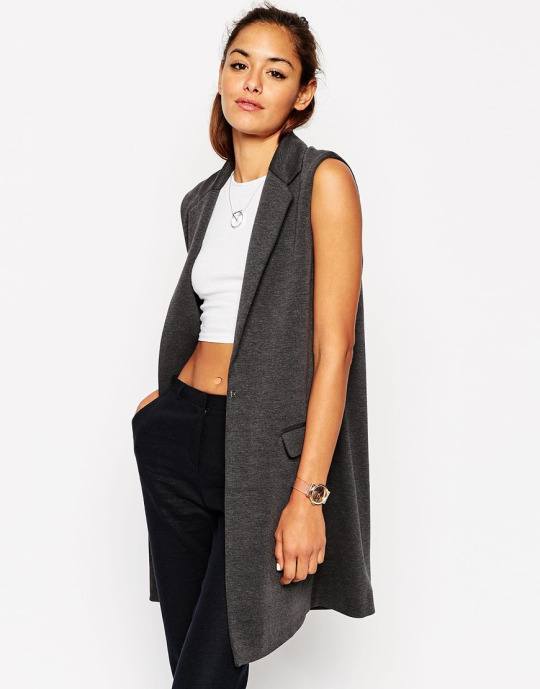 Source
# 9 –  Striped Shirt and Skinny Jeans
A striped shoirt with skinny jeans sreates a combination that you can wear any where, a party, a day out at the mall or even to work. A similar look can be created by wearing a pretty long dress. These ideas are also a great option if you are not comfortable in showing off your arms.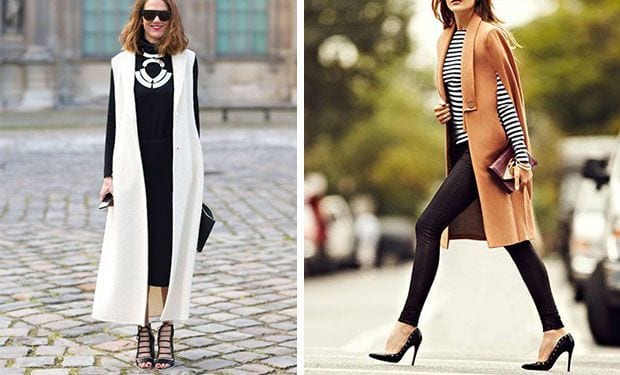 # 8 – With Matching Shorts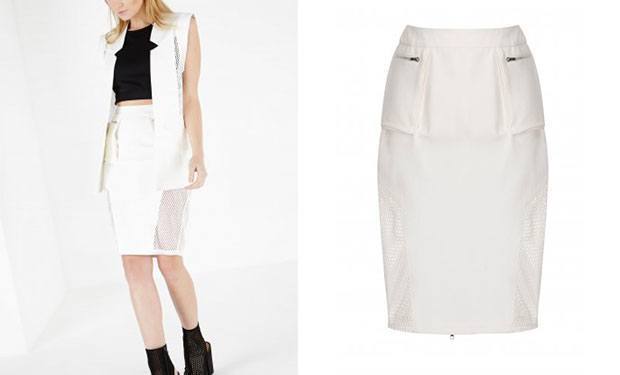 # 7 – White on white
Combining two or three white pieces of clothing can create the most trendy day time look and actually makes you glow.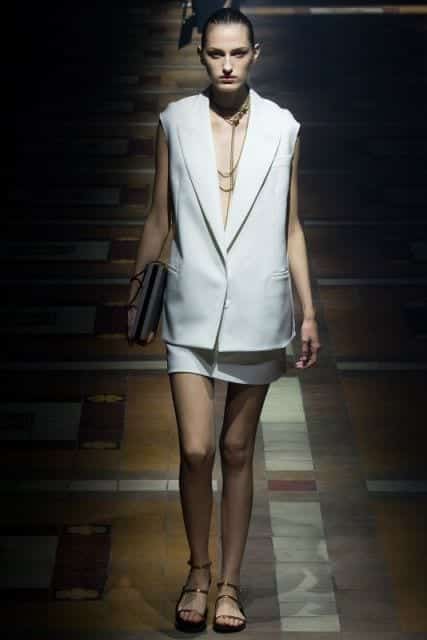 # 6 – Casual Wear – A Neutral Dress with Bright Coloured Blazer
Combination of neutral colours like grey or black combined with a bright coloured blazer will make all heads turn towards you.A perfect look for brunch . Here you can see 15 best ways to dress up for sunday brunch .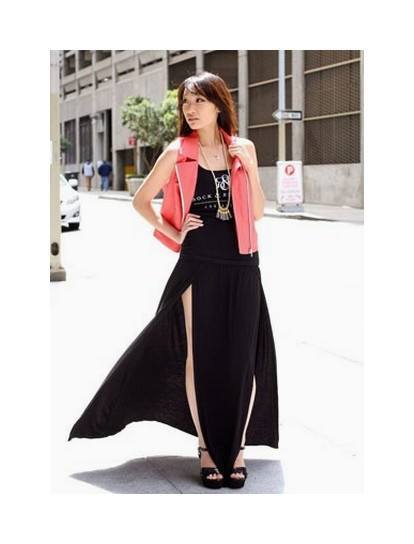 Source
# 5 –  A Denim Blazer and Jumpsuit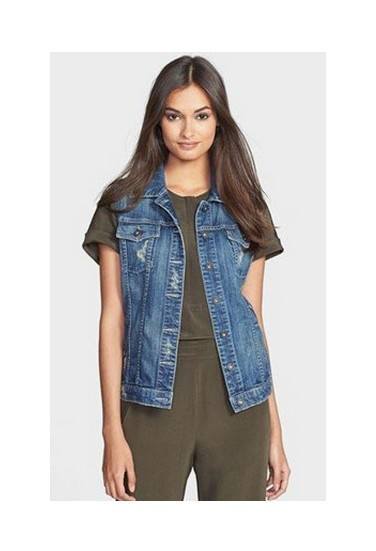 # 4 – Spring Style -With a Long Skirt
the flair in a long skirt really adds class to the blazer. The two seem to be made for each other.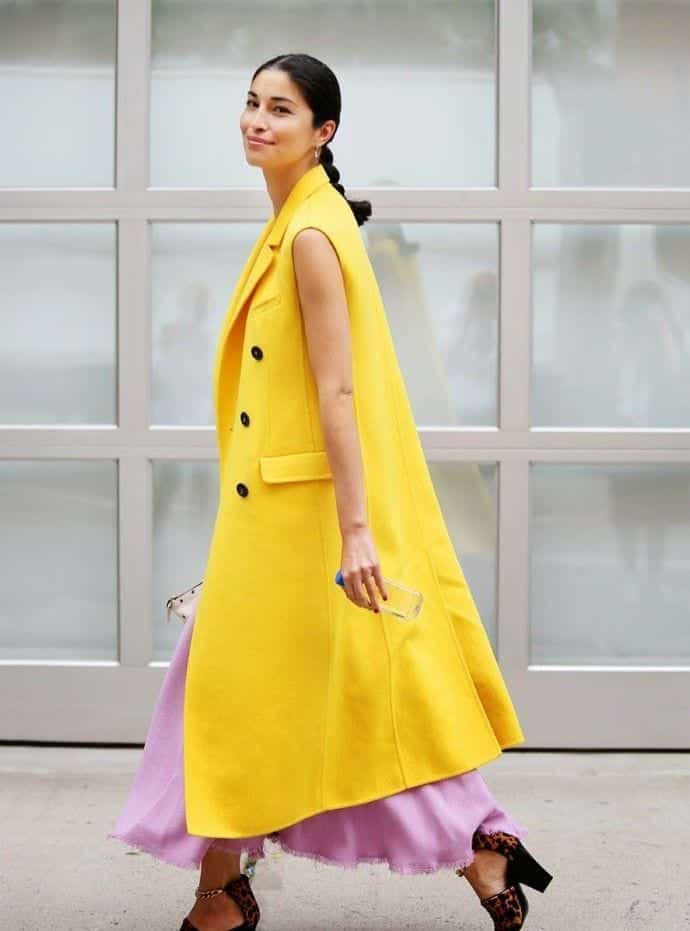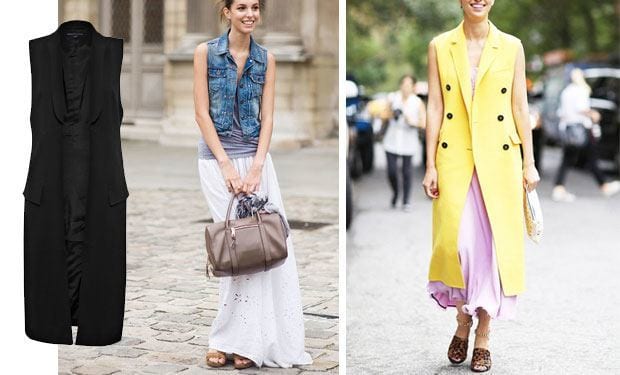 # 3 – Swaggy Look With a Formal Collar Shirt and Ripped Jeans
A men inspired look and yet so chic.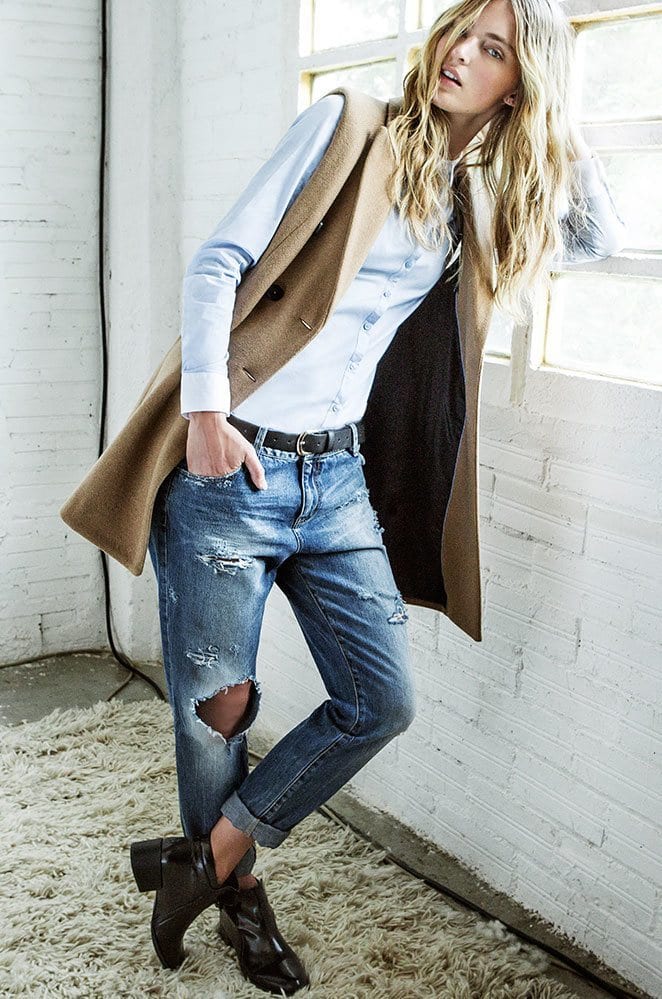 # 2 – Summer Style With Leather Shorts
This look can be even improved if you have a leather blazer. Match it with some leather shorts and you are all set to go.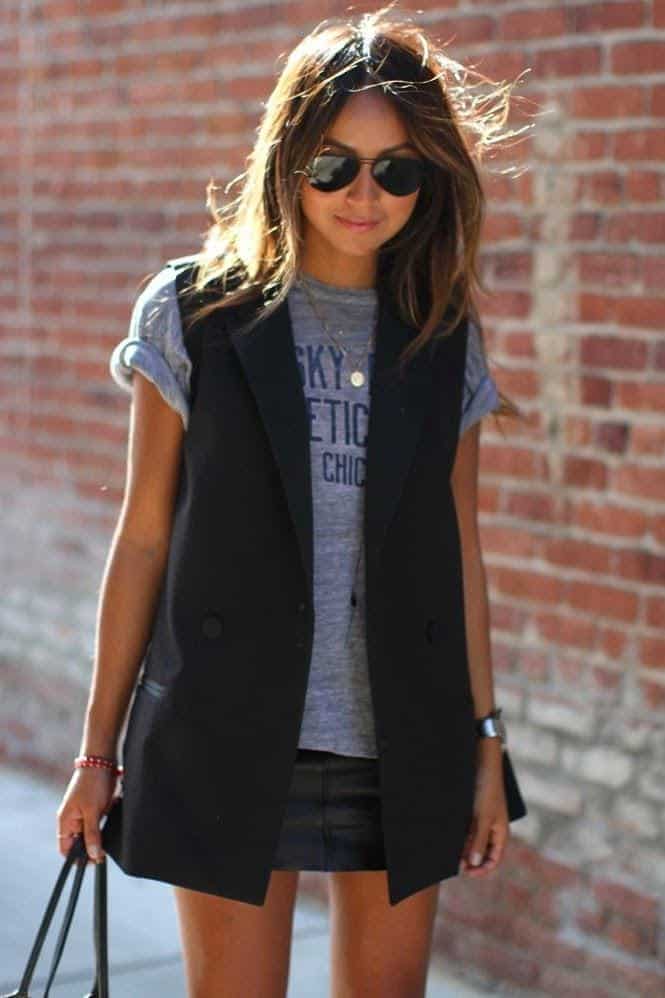 Source
# 1 – Chic Look With Denim Shorts
Denim is something that can be worn in any season and at any time. For many of us, our denim shorts are our favourite clothing item. For those who aren't fond of shorts, you can always go with denim jeans. Want to know what I find the best part in this outfit? The red sneakers chosen with this black outfit. They look absolutely adorable.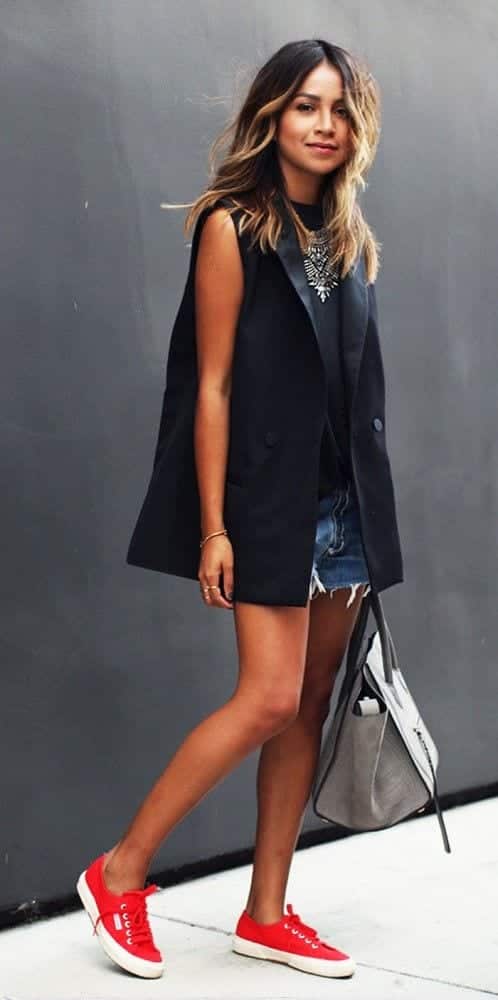 Source