Outfits with Pale Pink Blazers: Blazers have become an essential item for the girls for the last few seasons; An essential part  of the wardrobe. They can go with almost every clothing piece that you decide to wear.
They instantly make you pulled together and decent for religious affairs or can protect you from the spring winds. Love them for their versatility and beautiful colors they come in.
This article is covering blazers in pink color. This color is a bit tricky to dress up with. That is why we have gathered  a few gorgeous combinations for you to decide your look whether a girlish look with the floral dress or a boyish look with the jeans and boots.
How to Wear Pink Blazers this Winter

RECOMMENDED: Wardrobe Planner Apps – 5 Best Apps To Plan Your Wardrobe
#19. Lace Blazer
Pink blazers come in all styles and  this laced up long blazer is giving a very casual yet chic look when combined with shorts. Keep your shirt plain white as over dressing with it can ruin the whole look. Brown sandals will look great.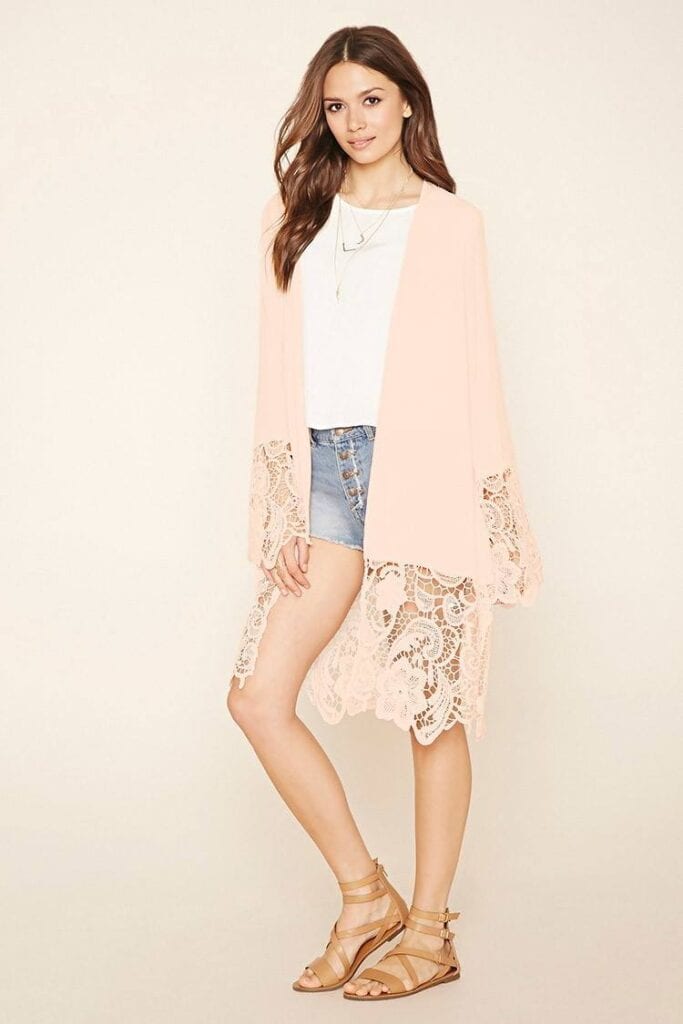 Source
#18. Travelling Abroad
Grey and pink is an all time favorite combo of girls and when worn with a black t-shirt underneath and a grey loose pleated skirt the look is killing. Just wear a statement necklace.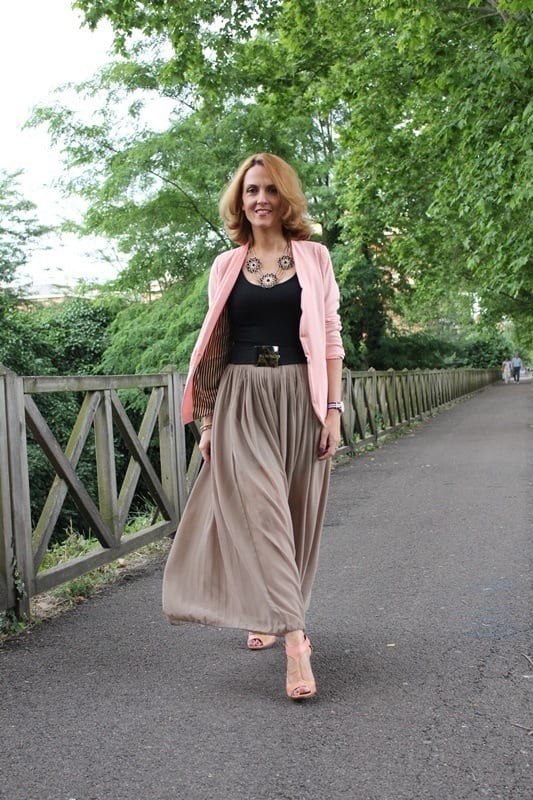 Also check out How To Create Cute Outfits With Simple Clothes
#17. Office Outlook
Having a busy schedule at the workplace? Just throw on a white turtle-neck and black tights and your pink jacket with a chatelaine bag and black pumps.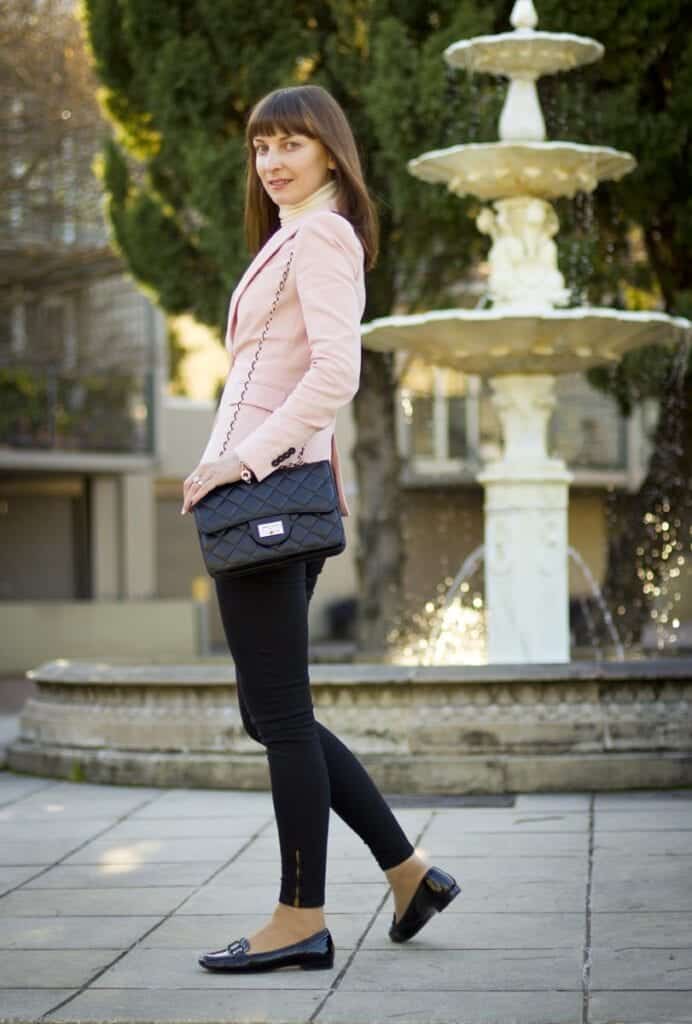 #16. Cocktail  Attire for Plus Size-Look how stunning this pink piece is looking with a black mesh top and silk cropped pants. You make sure that you can carry the look as not many girls can wear a mesh top during day time. You can adopt the style for a cocktail party.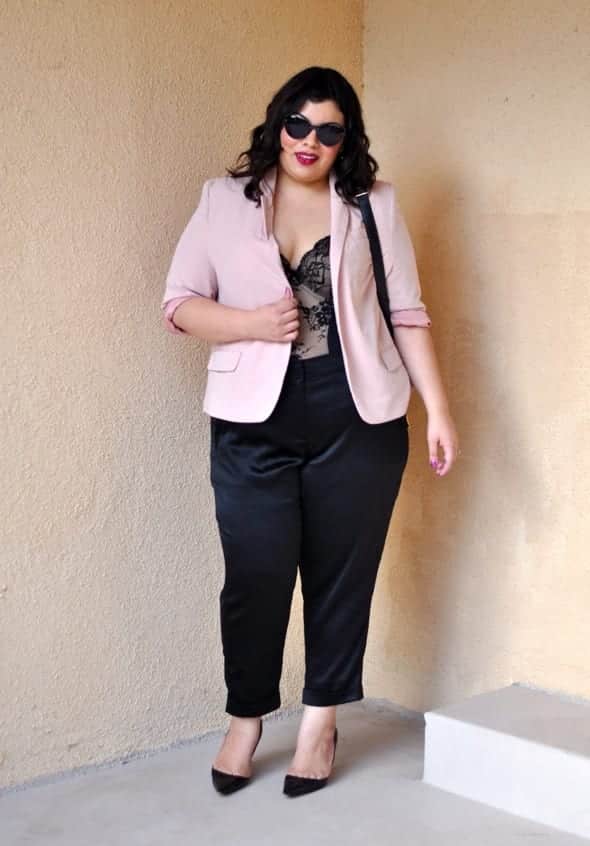 Do have a look at 20 Stylish High School/ College Outfits for Curvy Girls
#15. Daytime Date
A girly and cool mix and match with a grey midi skirt.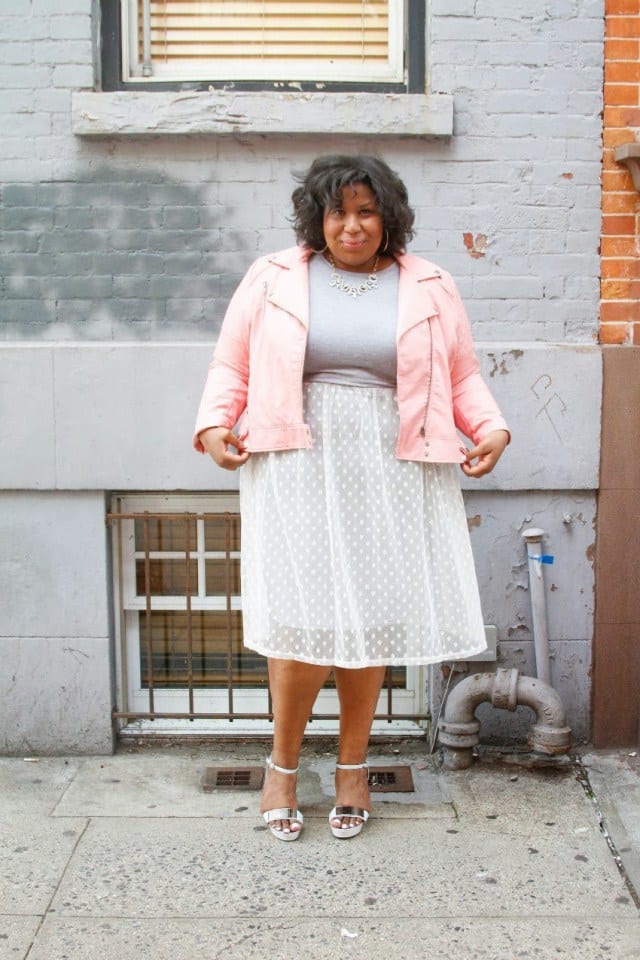 #14. Black Lapels in Pink Blazer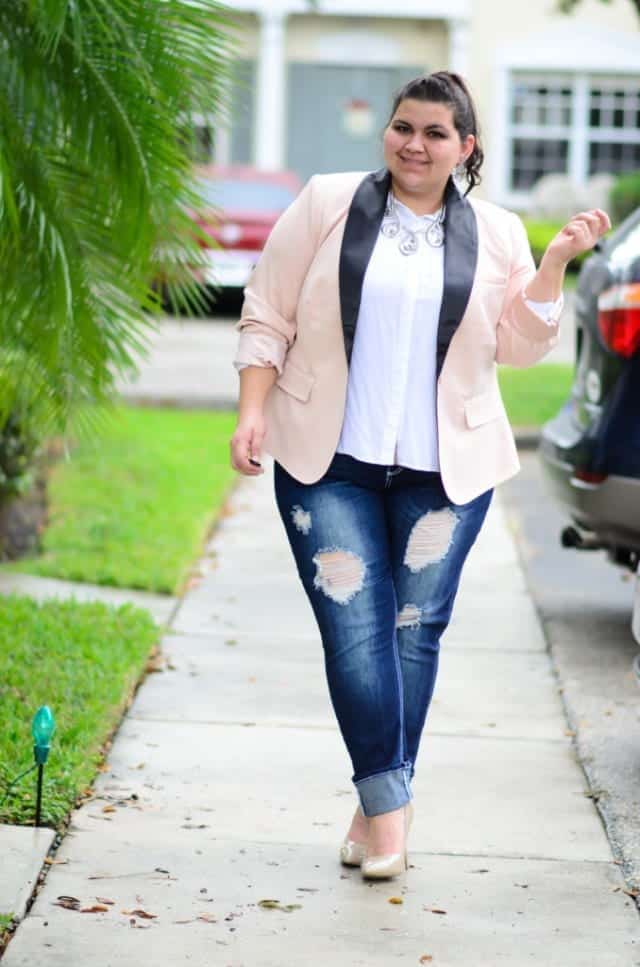 #13. Layered Inspiration
Layered blazer for the spring season.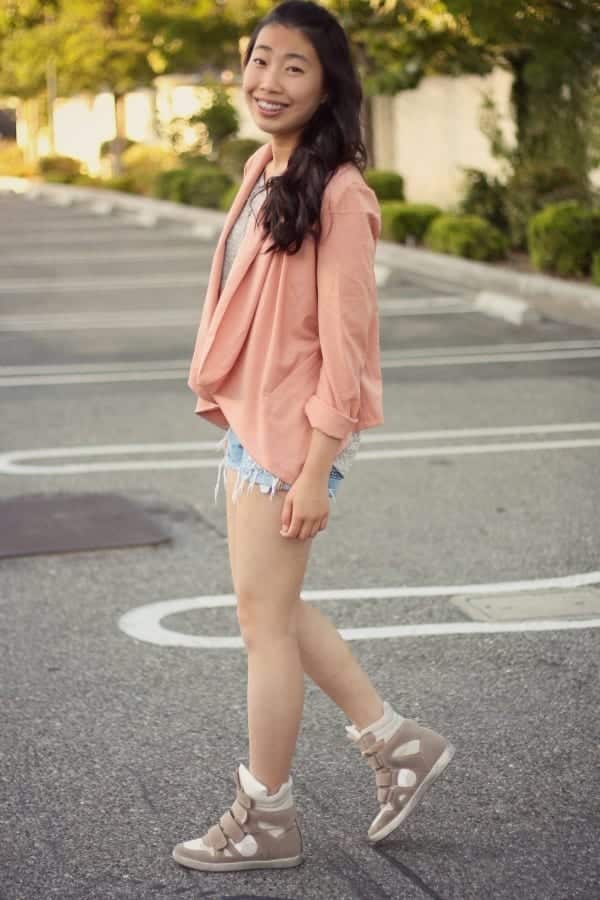 #12. Long Coat Style
Long jacket style with the same colored mini skirt is perfect to be worn to a club or to an office party. Wear high heels and tie up your hair in a French Chignon. A statement bag/ or a metallic clutch will complete the look for you.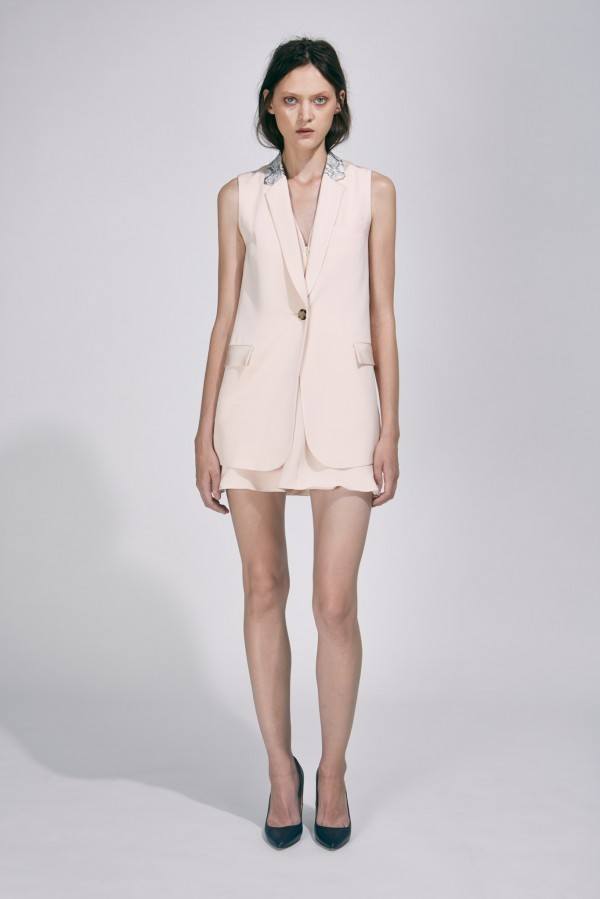 Source
#11. Ripped Jeans Fashion
Girl next door fashion requires that you be dressed in jeans as much as possible. Classic combo of white top and jeans with the blazer and pumps will make your day.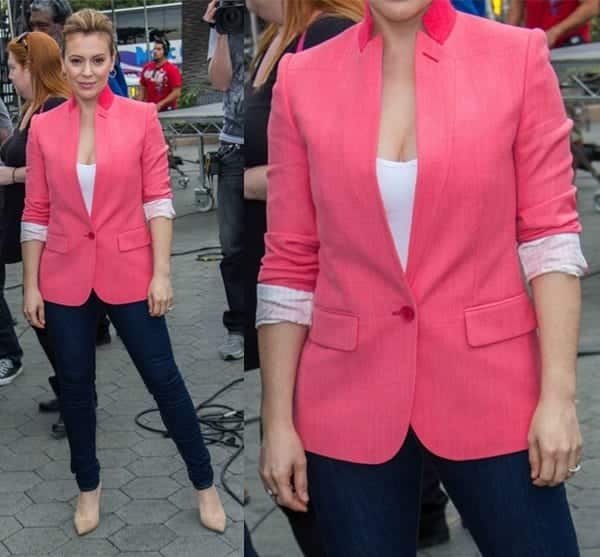 Source
#10. Another Shade of Pale Pink
Source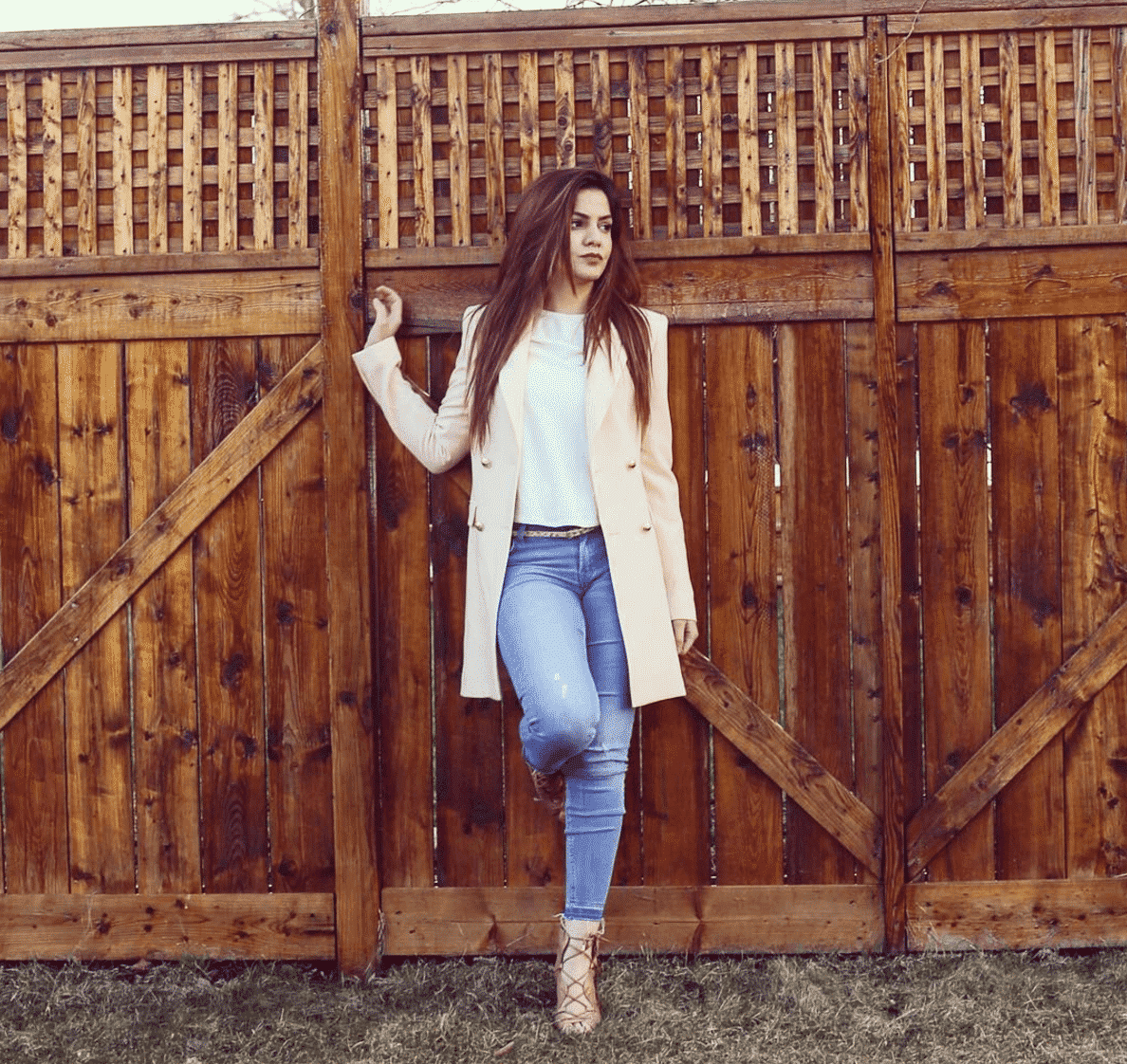 #09. Monochromatic Theme
Culottes and same toned jacket for the casual yet chic office look or just going to a party.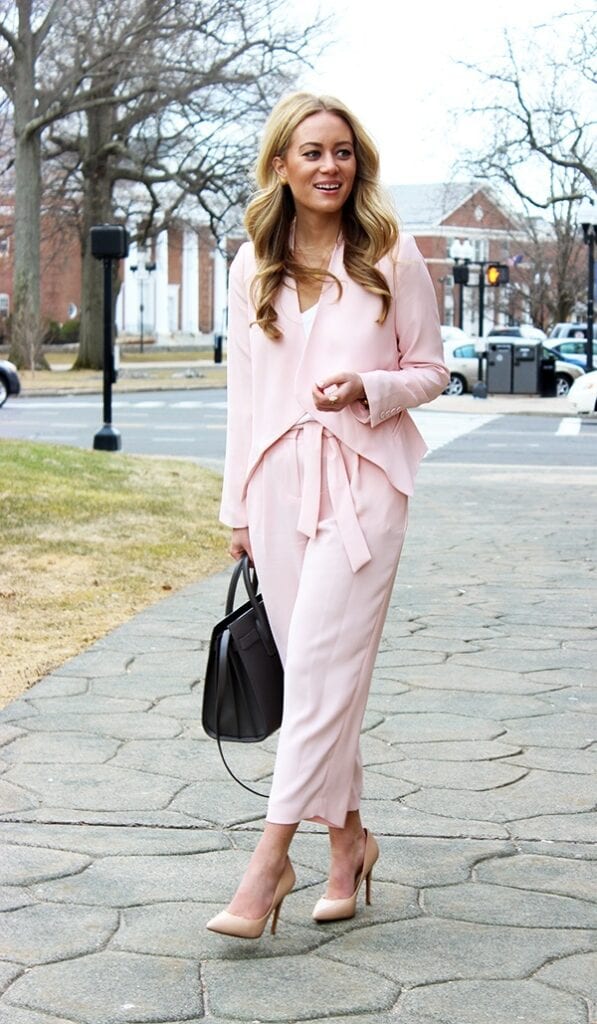 Source
#08. Sporty Look- Again same look with a long coat is jazzing up the feel.
#07.Wrapped Skirt Fab
Skirts and skirts look absolutely stunning when worn with jackets and blazers. Mini skirts are a bit risky but to give away a positive vibe wear them with blazers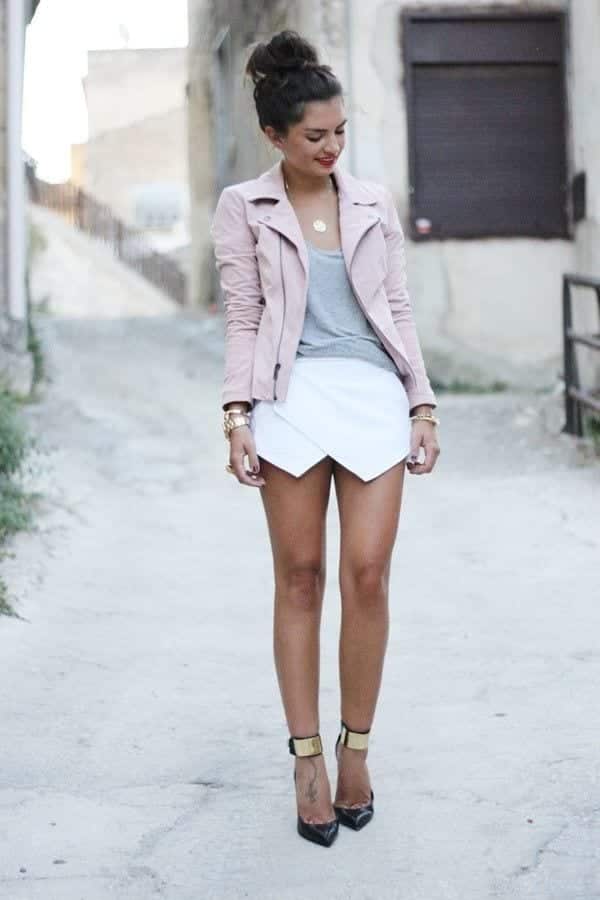 #06. Festive Ensemble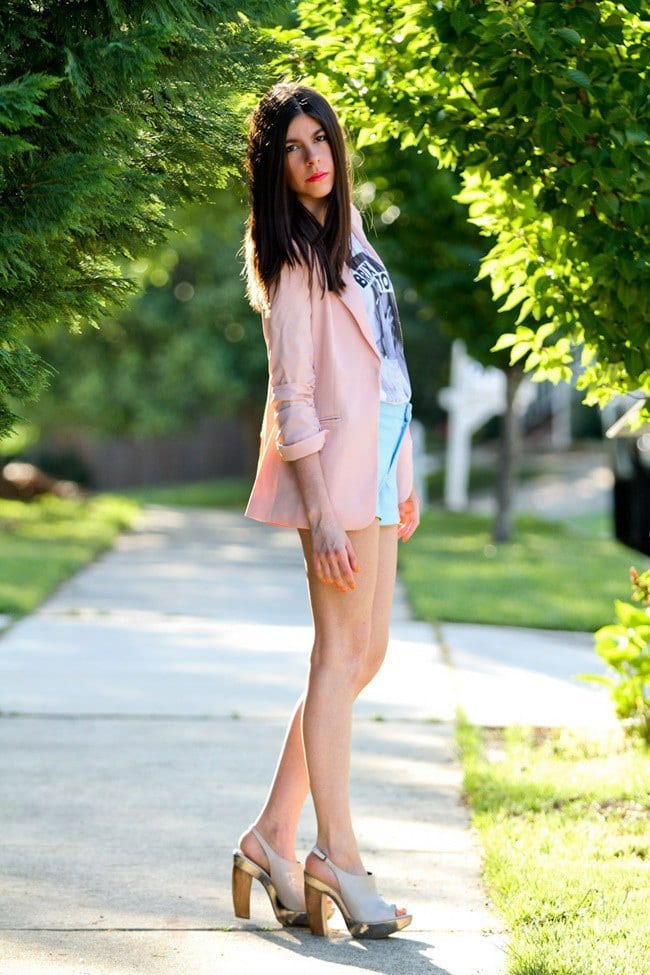 Source
#05. Pink Blazer Outfit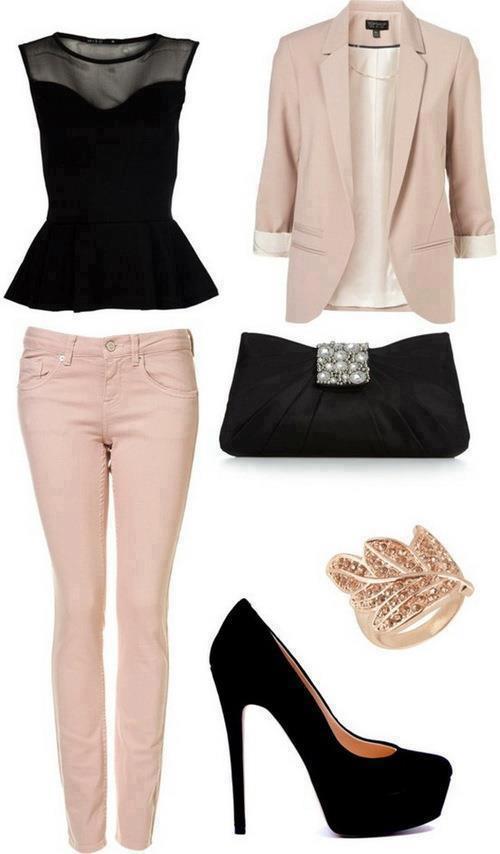 Source
#04. Winter Outfit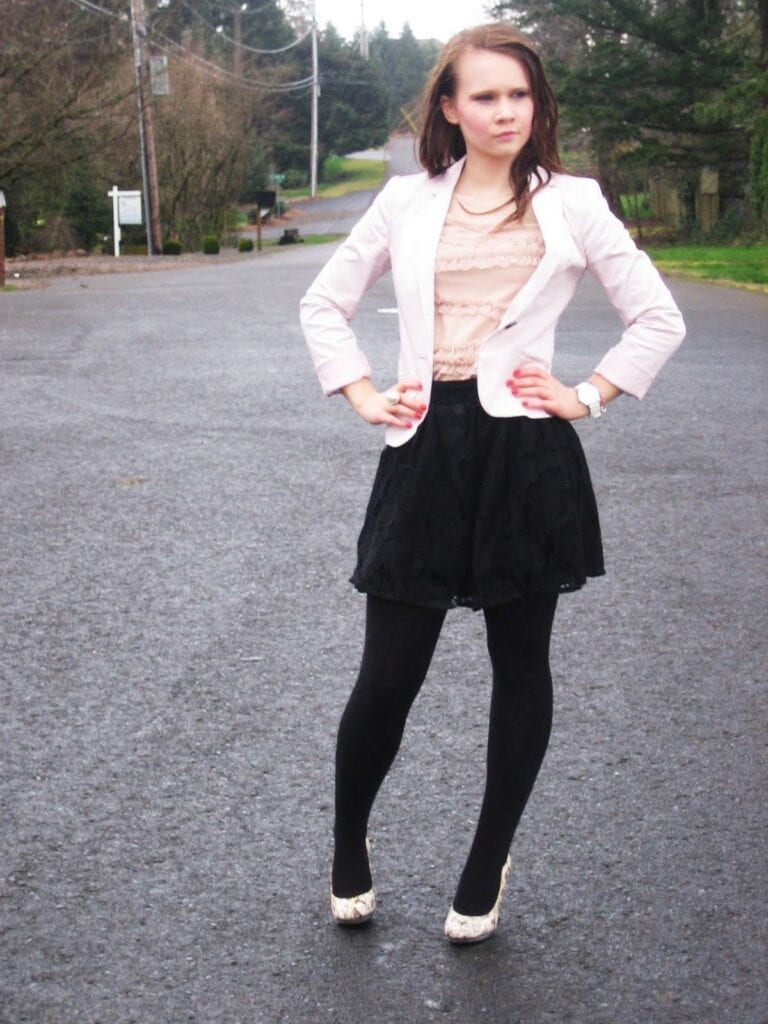 #03. Sunday Casual Dressing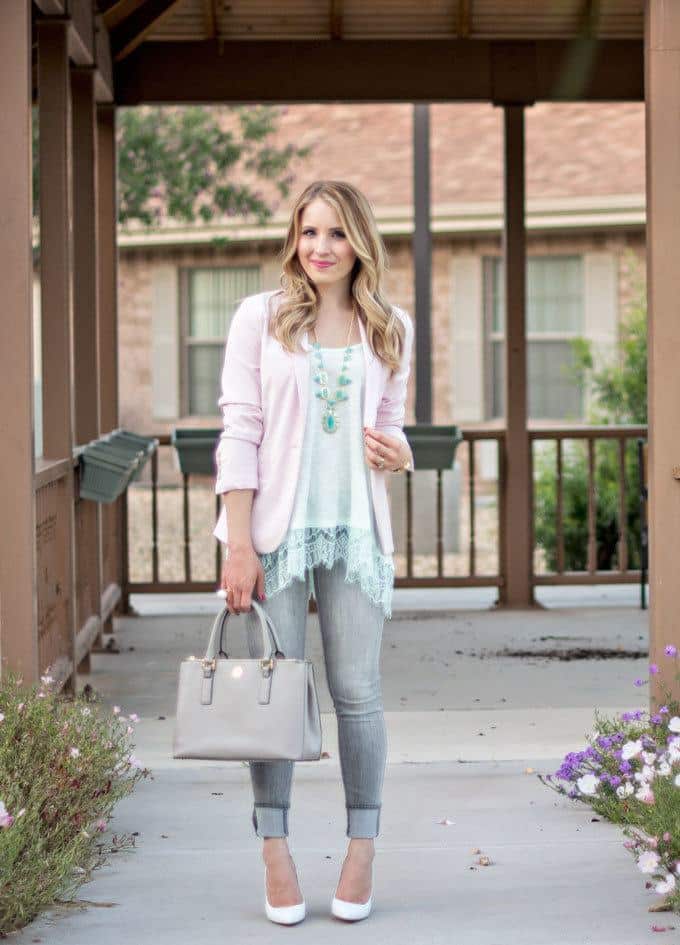 Source
#02. Working in Summers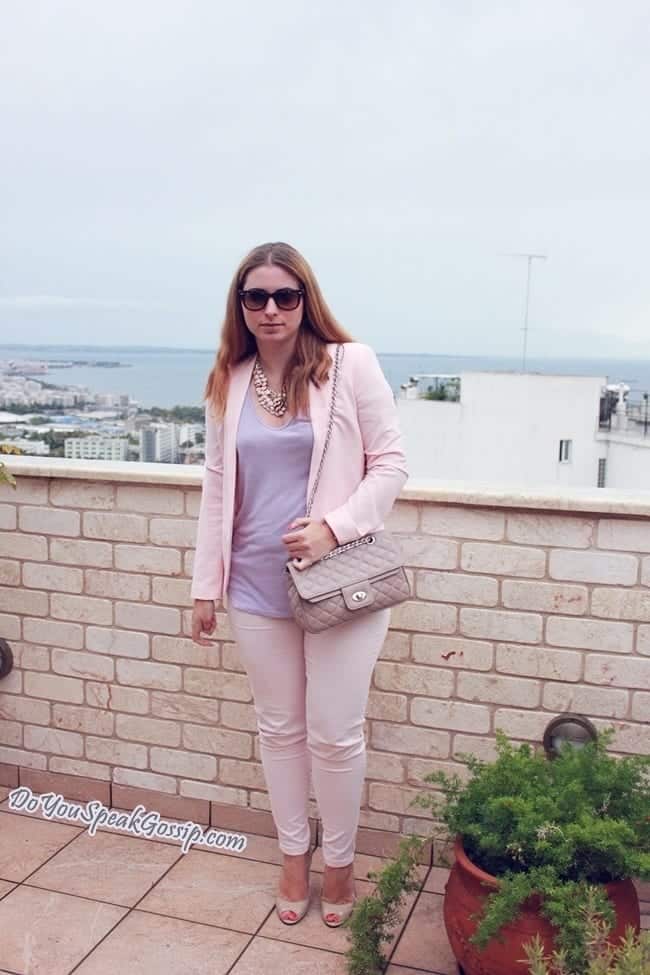 #01. Royal Blue Chic Contrast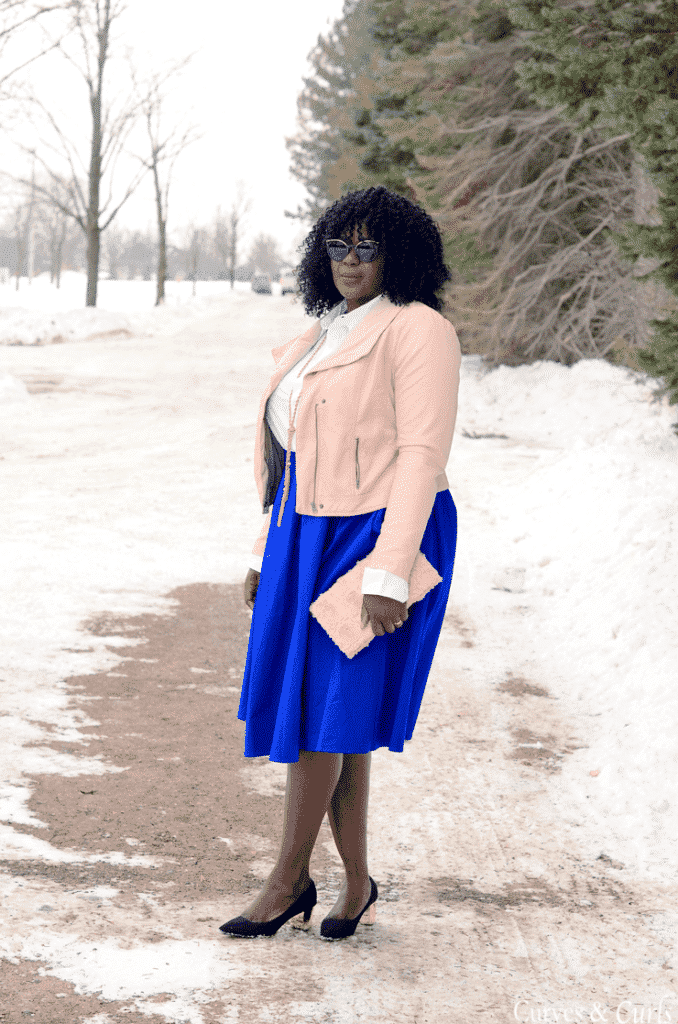 Source