For many, Barbie was more than just a toy; she was an embodiment of dreams and aspirations. Now, as the Barbie movie hits theatres, that childhood dream of seeing Barbie come to life on the big screen is becoming a reality for fans young and old.
The influence of Barbie extends beyond the realm of toys and movies. Barbiecore, the fashion trend inspired by the iconic doll and her entourage, has taken the world by storm.
From social media feeds to runways, Barbie-inspired outfits and accessories are everywhere, making it the hottest trend of the summer.
To help you get ready to wear your favourite Barbiecore outfit we carefully selected these 25 outfits. It's time to make that childhood dream come true and be a part of the magic that is the Barbie movie.
Say "Hi, Barbie" and let the adventure begin!
Here's everything that we'll cover:
What to Wear to the Barbie Movie?
Dressing for the movie is all about embracing the fun, glamour, and vibrant style that Barbie herself embodies. Here are some tips to help you create the perfect outfit for the movie:
Think Pink: It is Barbie's signature color, so incorporating it into your outfit is necessary. Adding this playful hue will instantly channel Barbie's iconic style, whether it's a pink dress, top, or accessories.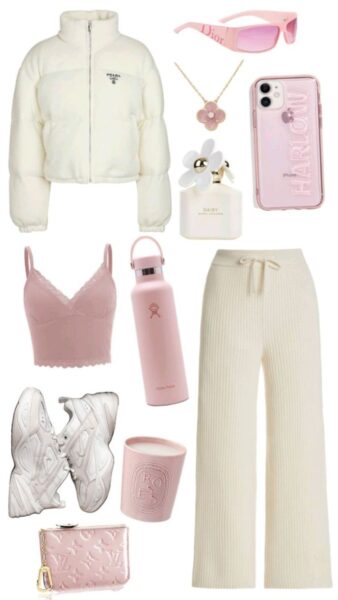 Glamorous Attire: Consider a chic dress with sequins or sparkles, or go for a sleek jumpsuit in a bold color.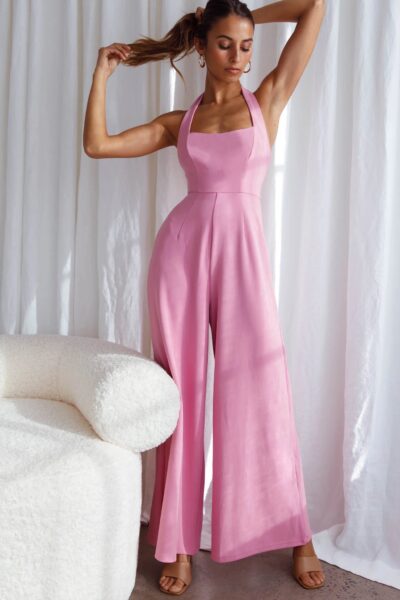 Statement Accessories: Choose statement jewellery, like oversized earrings or a bold necklace, to add some sparkle to your look.
Playful Handbag: Carry a fun and quirky handbag that captures the essence. Look for a purse with touches of pink.
Chic Footwear: Consider a pair of Barbie pink stilettos or any glamorous heels that make you feel fabulous.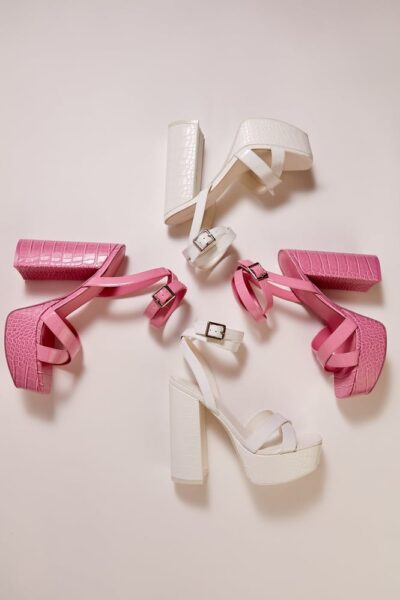 Hairstyle: Try soft waves or curls to add some glam to your look.
Makeup: Enhance your features with makeup that complements your outfit. Go for a playful and feminine look with pink lips, defined lashes, and a touch of shimmer on the eyes.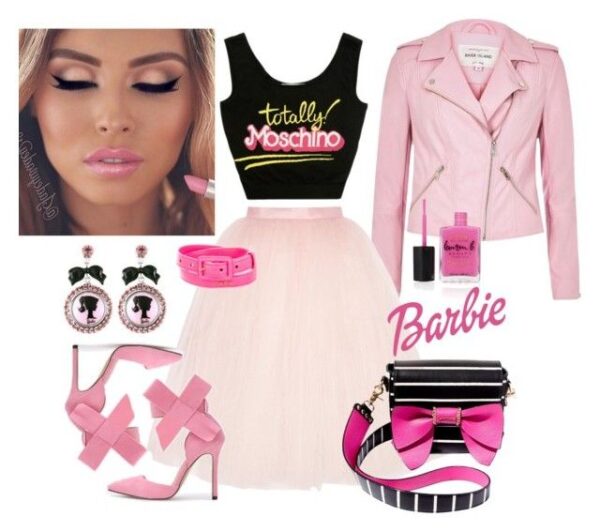 Confidence: The most important aspect of dressing for the Barbie movie is confidence.
Remember, have fun with your outfit and let your personality shine through. Whether you go all out with a head-to-toe Barbie-inspired ensemble or add subtle Barbie touches to your outfit, the key is to have a fabulous time at the movie screening.
Dressed Up Outfit Options
25 – Pink rose corset set with rose choker and platform heels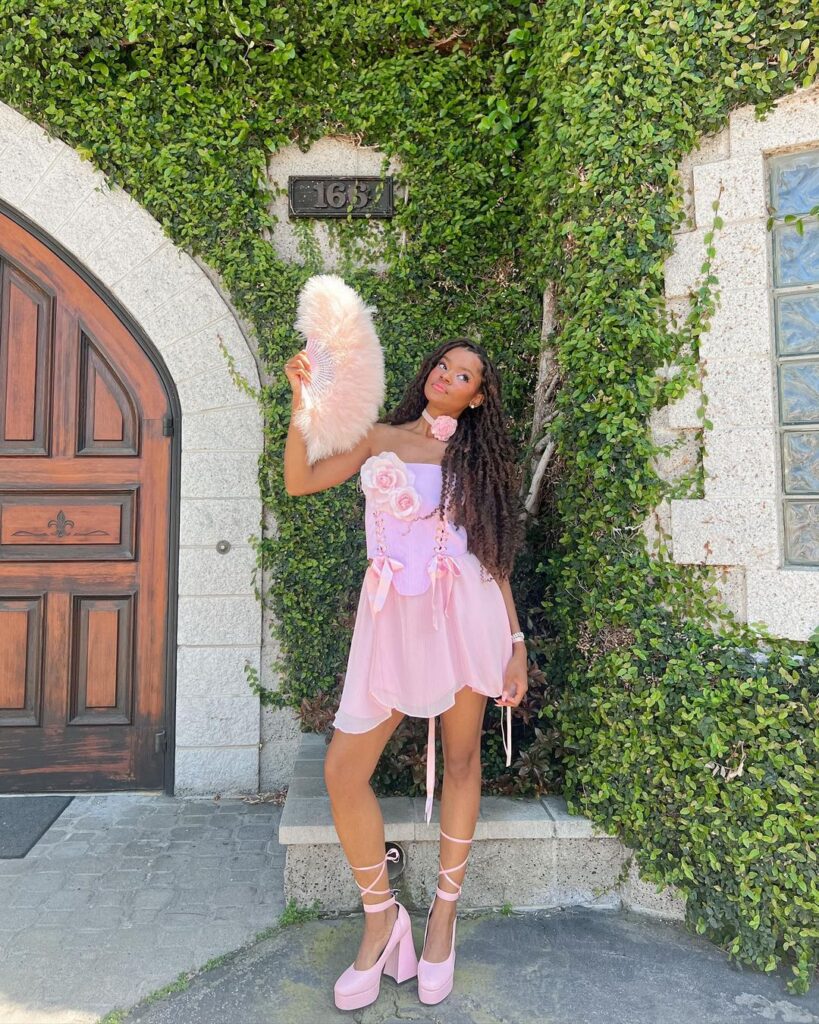 24 – Blue Bow-Lace Shoulder Dress Paired with silver heels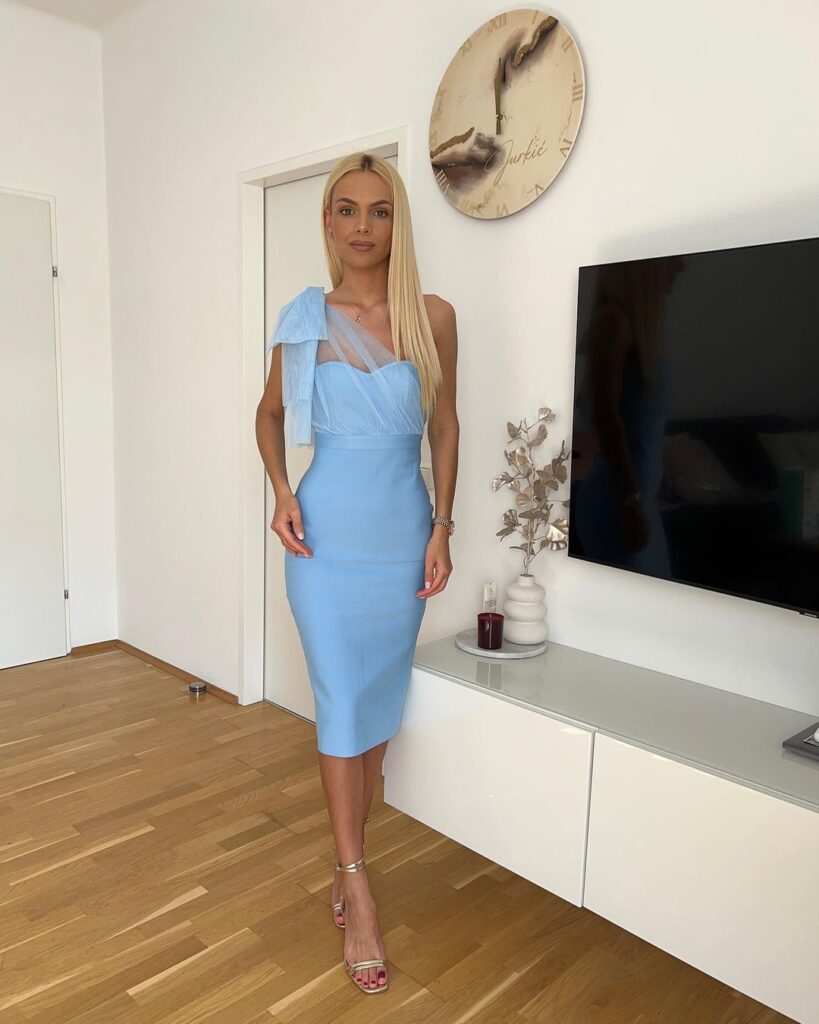 23 – Hot Pink suit dress with matching heels
This is one of my favourite looks so I also recommend that you check out these similar Pink Jacket Outfits.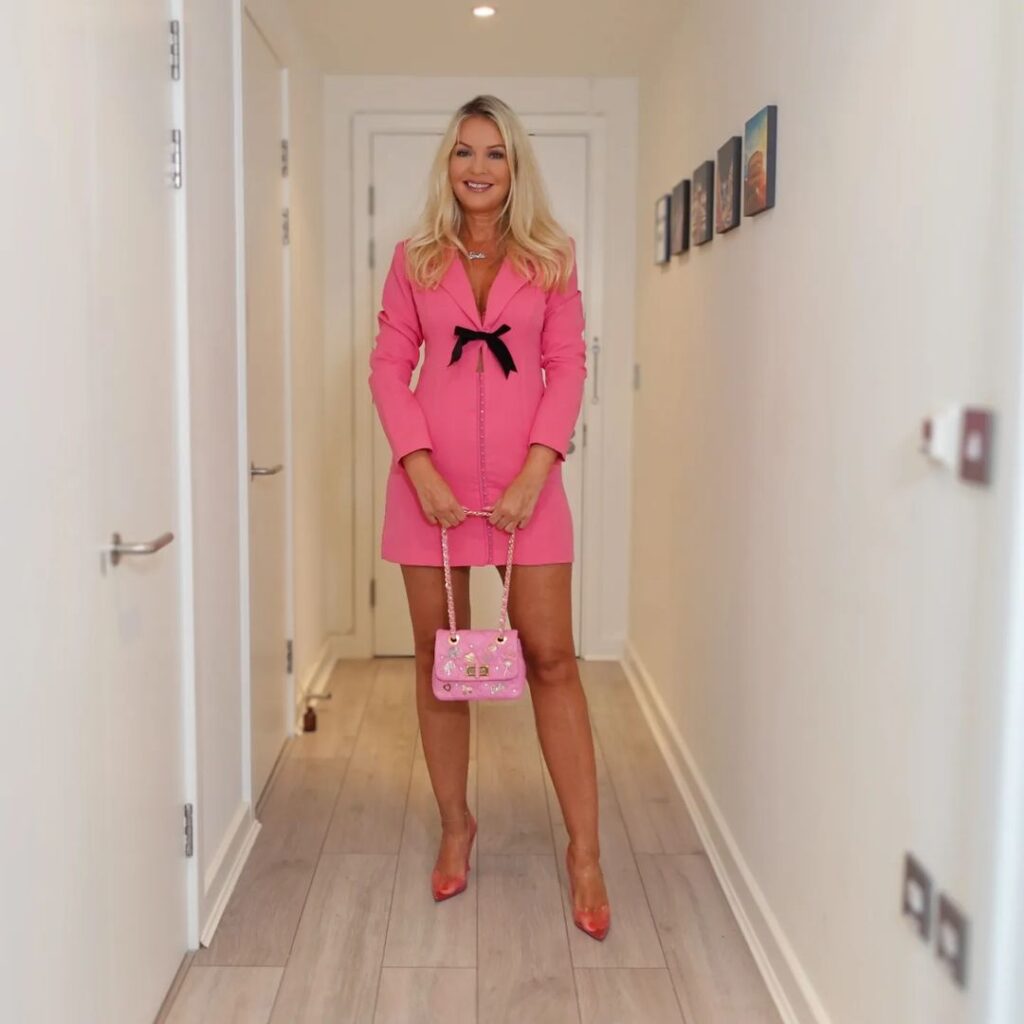 22 – Light Pink Slim Fit Feather Dress with silver heels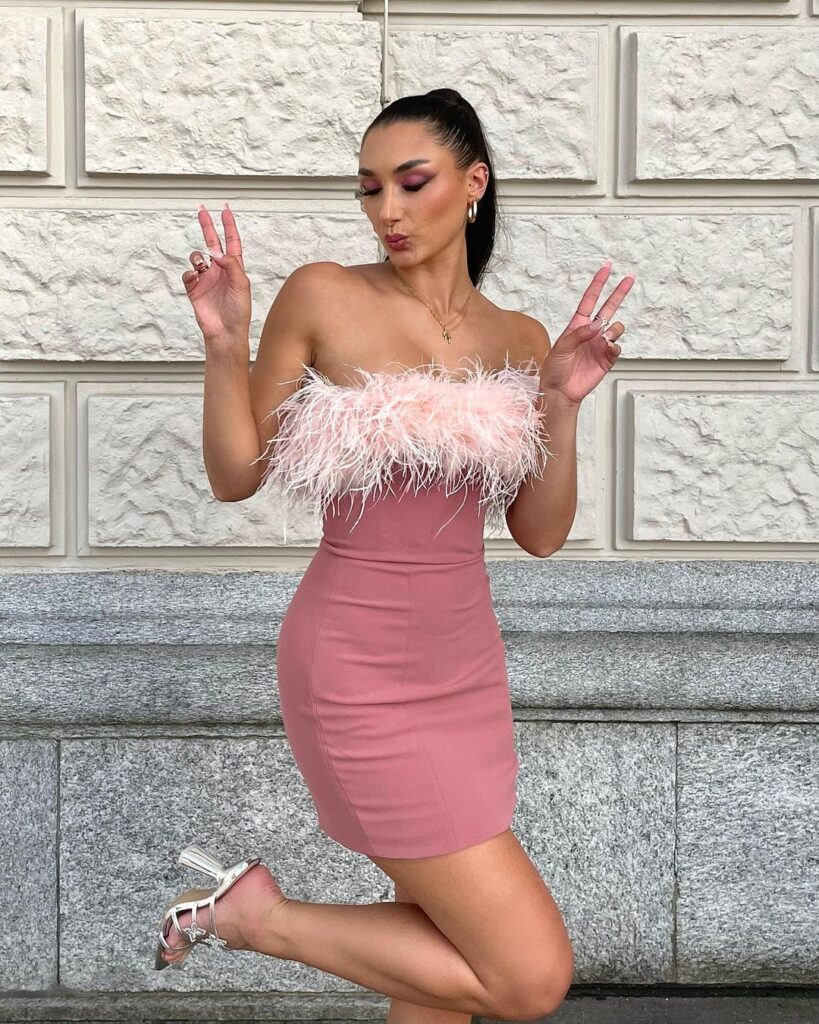 21 – Y2K spin on Barbie with pink velvet dress and black wedges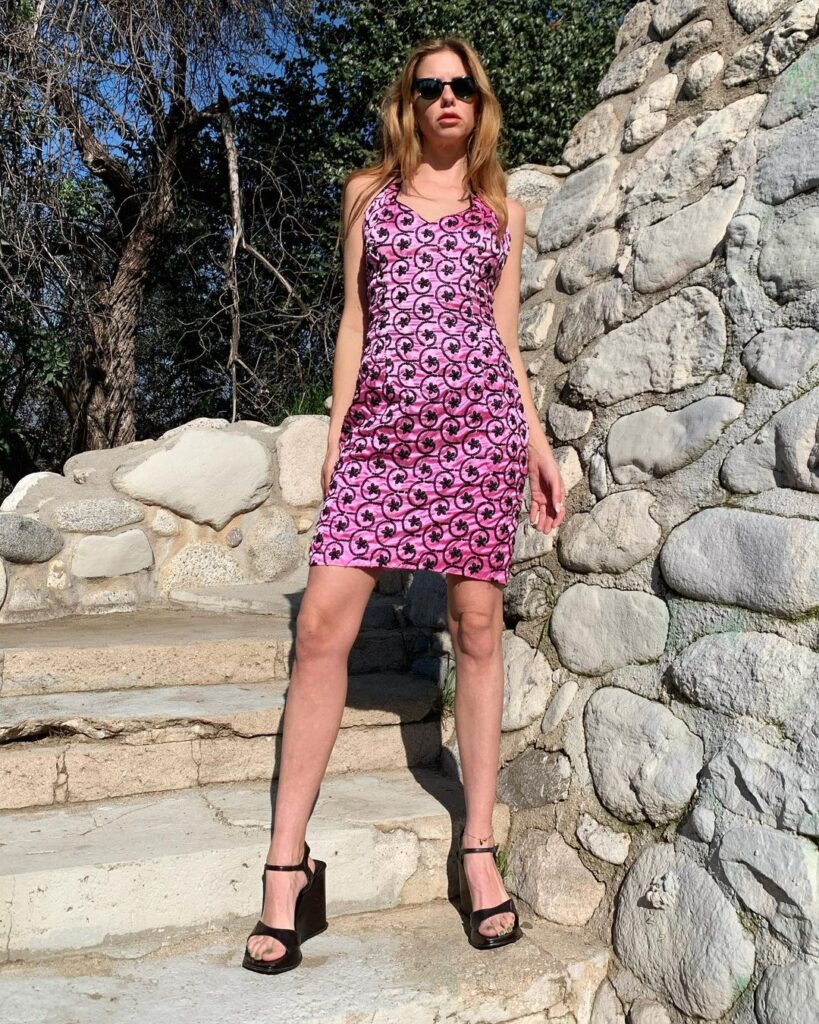 Casual
20 – Flowy Pink Dress with white sneakers
If you're going for a dress, here are some more hot pink dress ideas for inspo.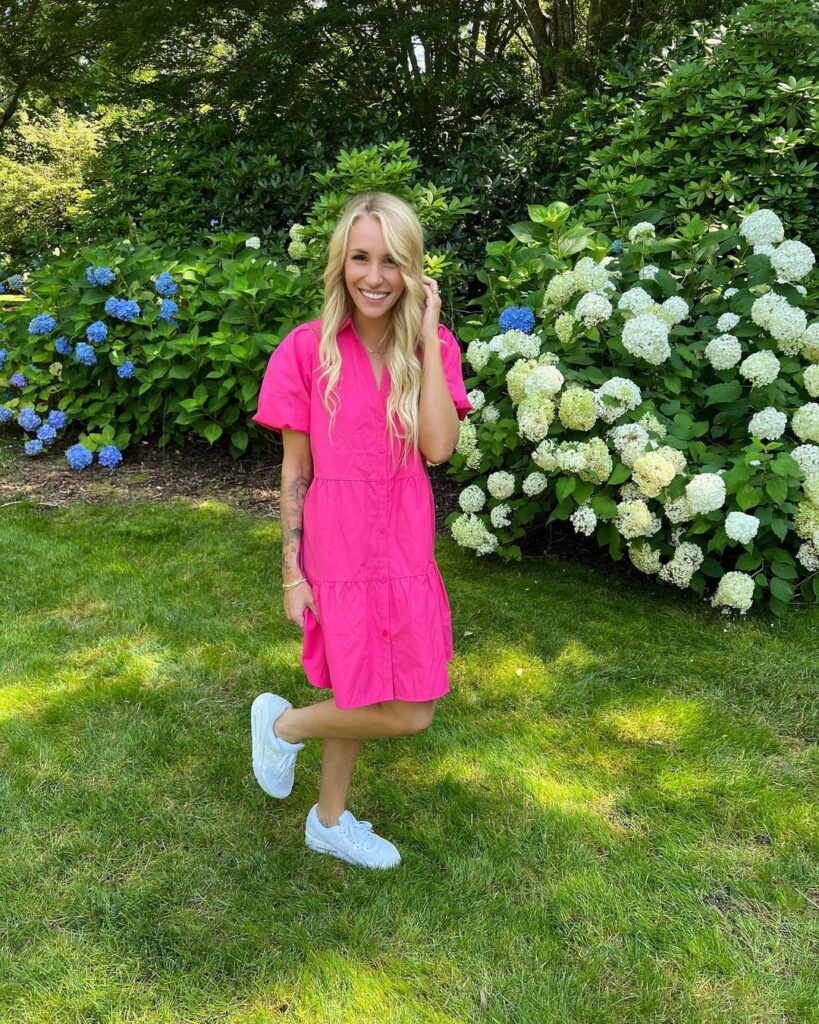 19 – Light Pink Glitter Shirt Paired with straight blue jeans and strappy stiletto heels
18 – Strapless checkered top with basic blue jeans
17 – Pink Top with white mini skirt paired with green cardigan
This is a great look for plus-size women who want to wear something pink.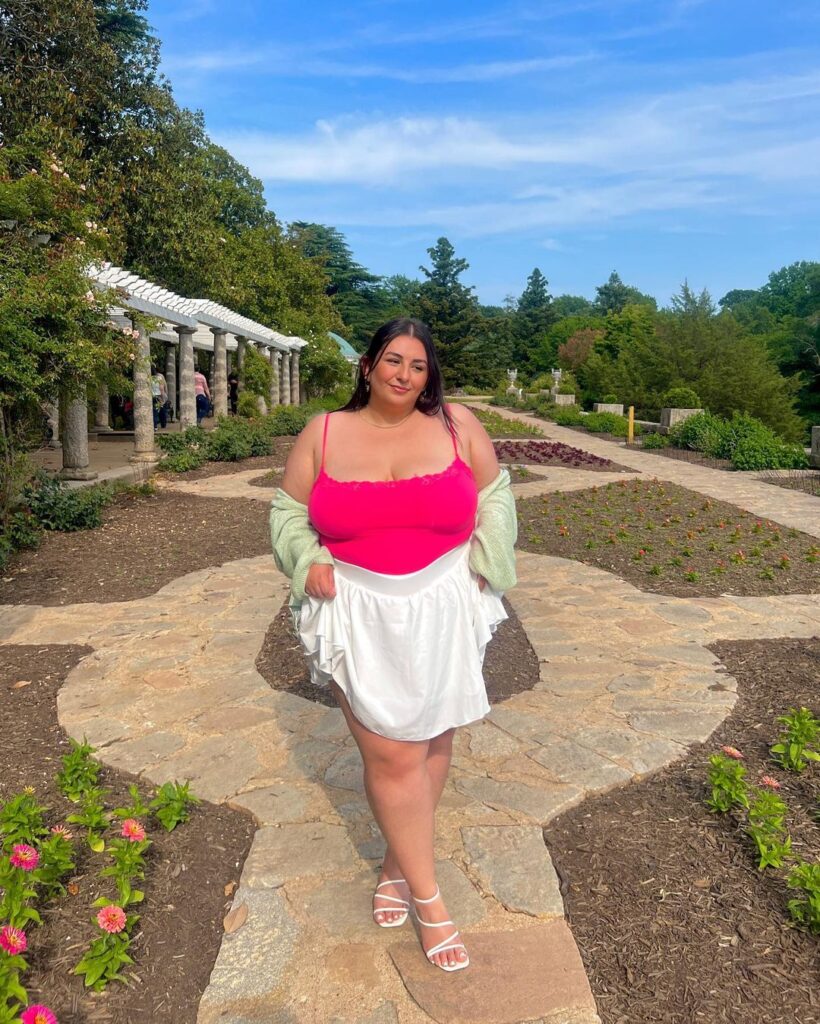 16 – Graphic Baby Tee with Pink Jeans and a shoulder bag
15 – Pink Collared Top with Off-white pants and Pink sandals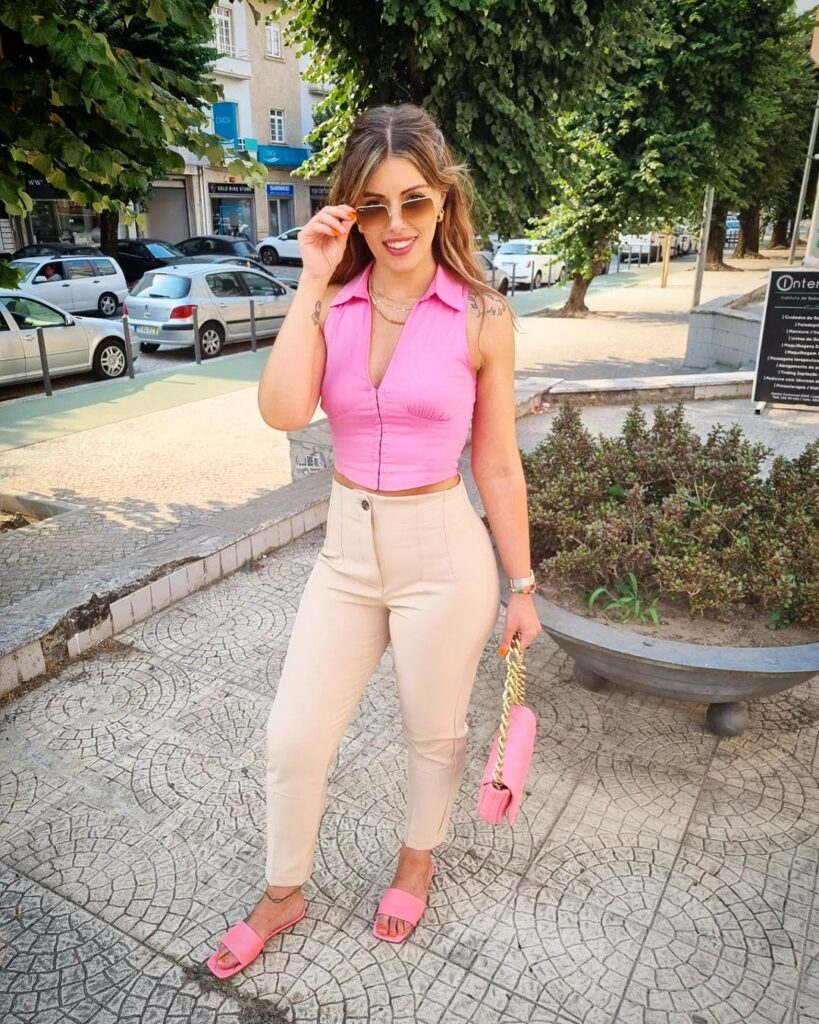 14 – Pink velvet knot top with blue short jeans styled with pink kitten heels
Modest
13 – Textured Ruffle ends Matching set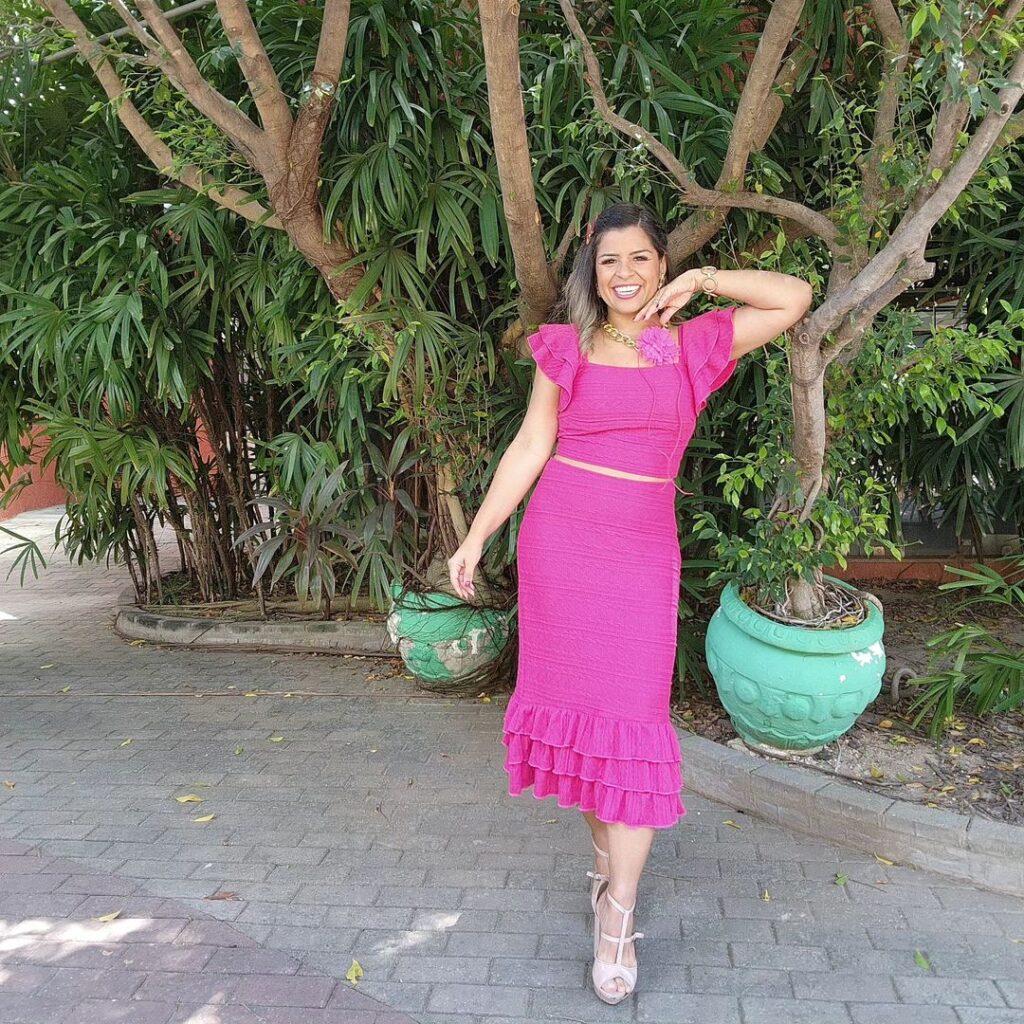 12 – From Office to Barbie Movie in Pink Pants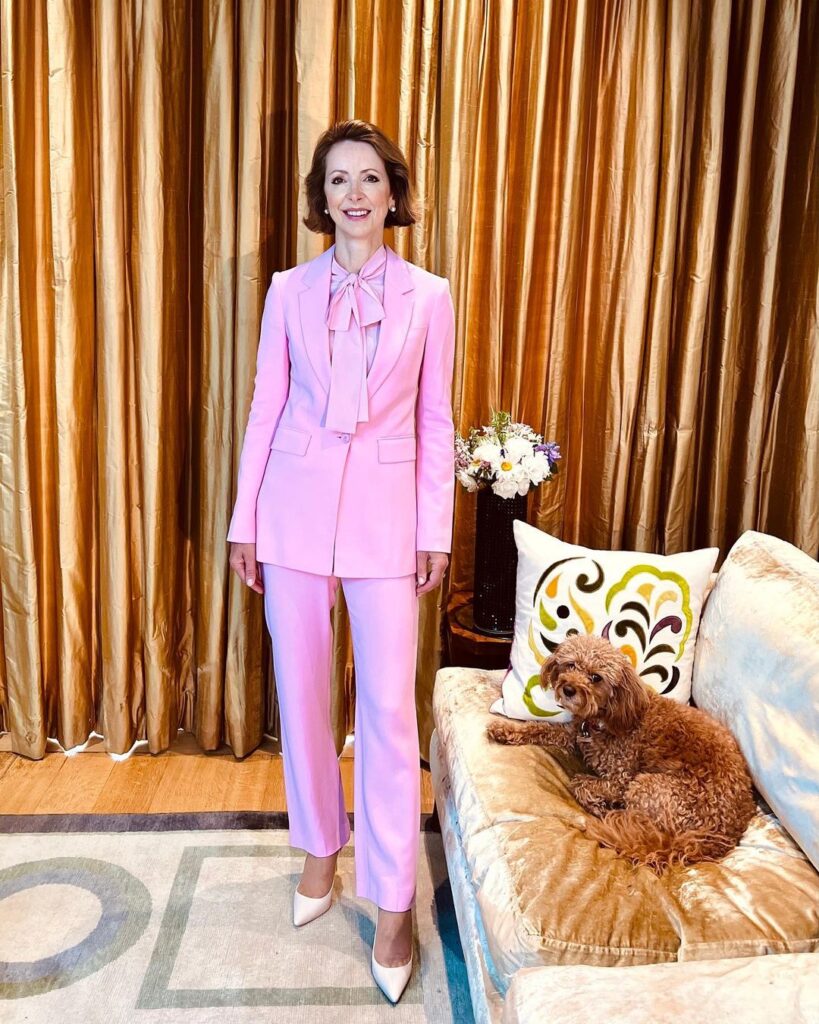 11 – Checkered one shoulder Dress with pink headband
10 – Pink Knit Shirt & matching maxi skirt with brown nude heels
9 – Purple Long Hem-pleated Dress with white wedge shoes
8 – White Dress Paired With Baby Pink Kimono & Nude Heels
7 – Long Pink Dress With Puffed-Up Arms & Lace-up Heels with a golden clutch
Celebrity Inspiration
6 – Margot Robbie channeling her inner barbie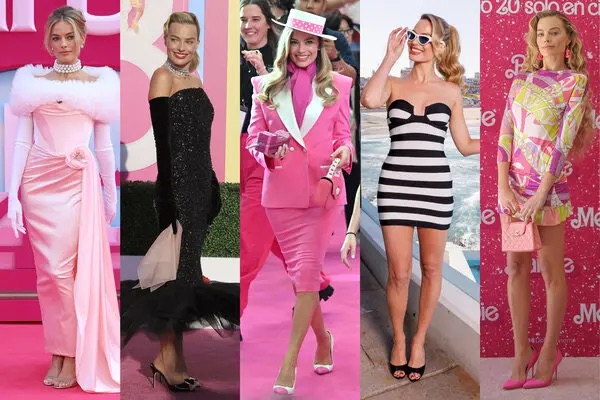 5 – Greta Gerwig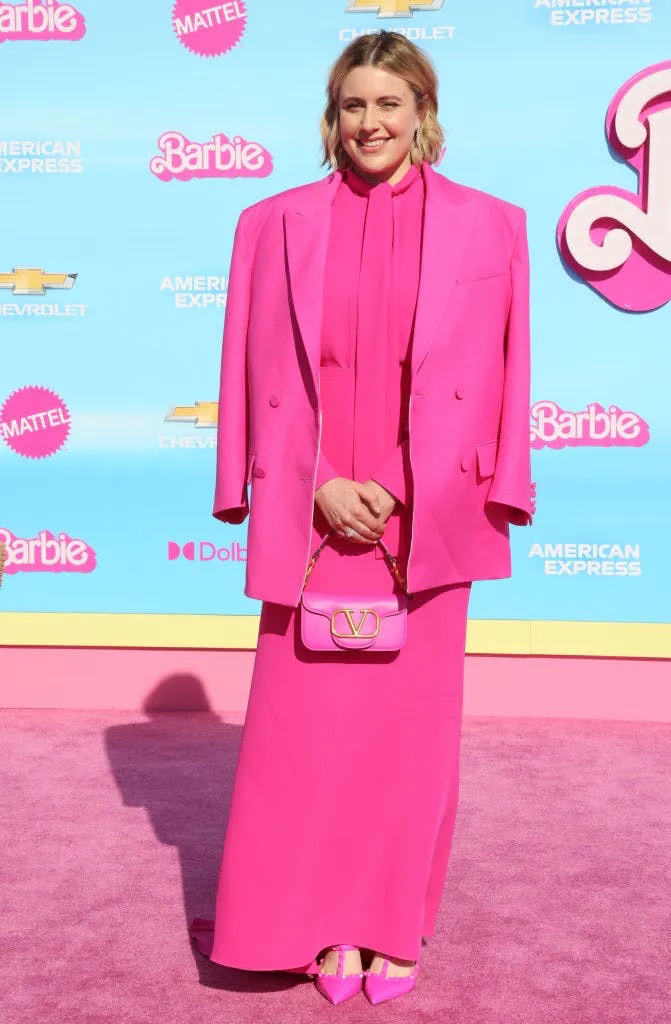 4 – Shay Mitchell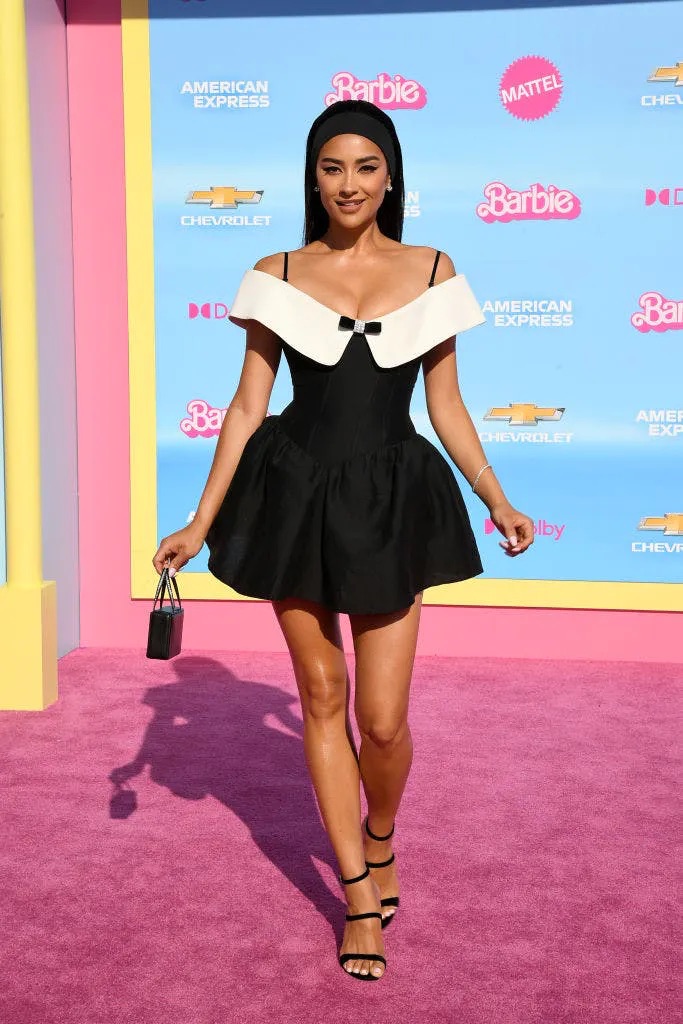 3 – Ava Max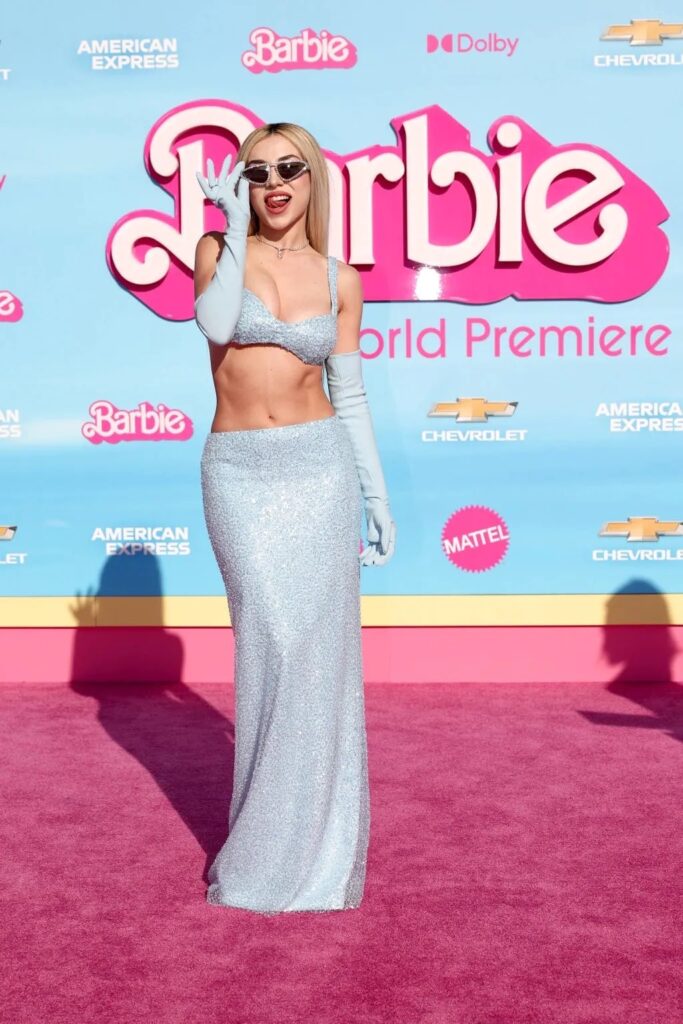 2- Xochitl Gomez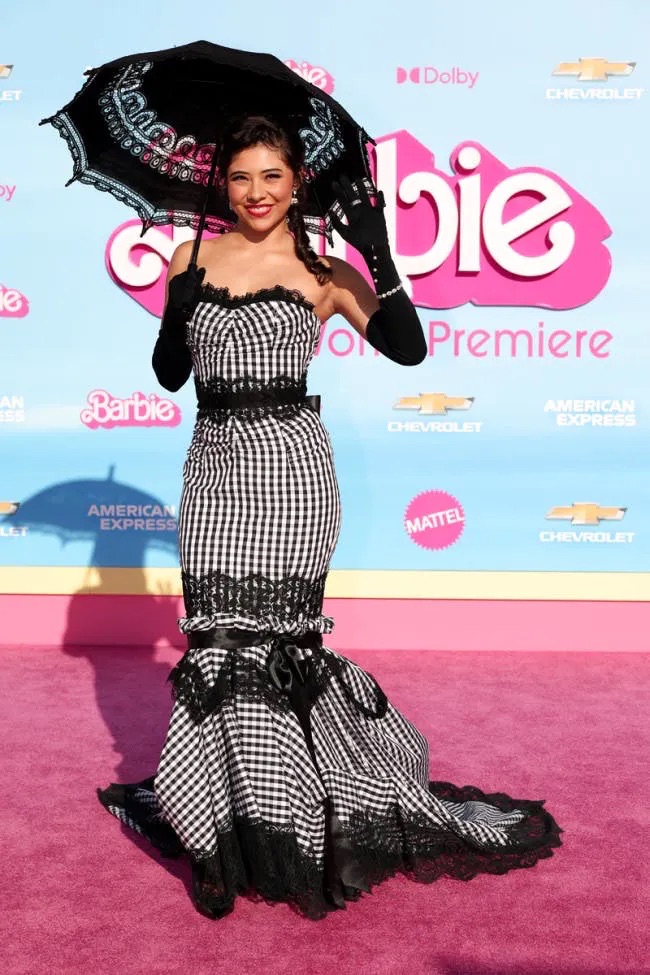 1 – Dua Lipa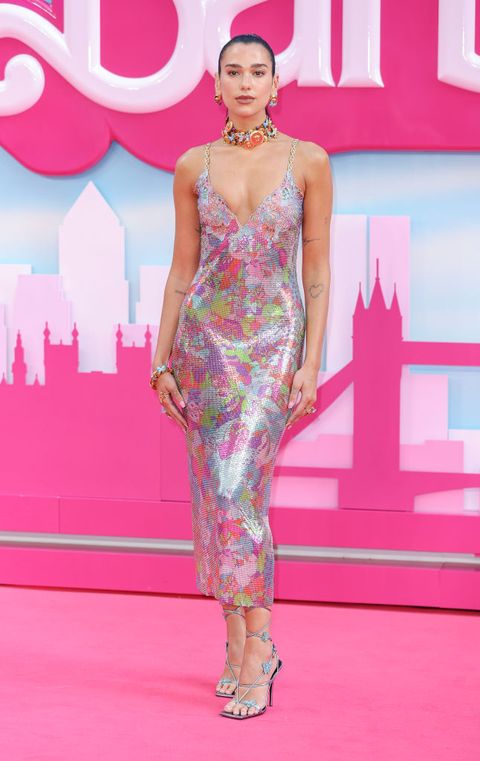 FAQs
Q. Are people dressing up for the Barbie movie 2023?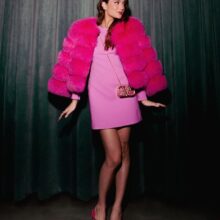 Yes, people are dressing up for the Barbie movie with great enthusiasm. As the highly-anticipated film hits theaters, fans of all ages are embracing the opportunity to pay homage to their beloved doll.
Barbiecore, the fashion trend inspired by Barbie's iconic style, has become the hottest trend of the summer, and fans are incorporating Barbie-themed outfits and accessories into their wardrobe choices.
Q. How to look like Barbie naturally?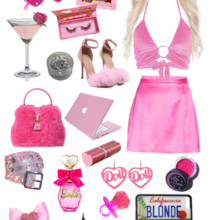 Looking like Barbie naturally involves embracing your own unique beauty while incorporating elements that evoke Barbie's signature style. Here are some tips to achieve a Barbie-inspired look:
Healthy Hair and Makeup: Opt for soft, flowing hairstyles that frame your face beautifully. For makeup, aim for a fresh, natural look with rosy cheeks, long lashes, and a touch of pink lipstick.
Radiant Skin: A clear and glowing complexion is key to achieving a Barbie-like appearance. Develop a skincare routine that includes cleansing, moisturizing, and protecting your skin from the sun.
Enhance Your Eyes: Focus on bright and sparkling eyes. Curl your lashes and apply mascara to make your eyes appear larger and more captivating.
Confidence: Embrace self-confidence and a positive attitude. A warm and genuine smile is one of Barbie's trademarks. Keep your smile radiant with good oral hygiene and a positive mindset.
Fashion Choices: Incorporate elements of Barbie's style into your wardrobe while staying true to your taste. Experiment with feminine and colorful outfits, embracing pastel tones and stylish accessories.
University student by day and a ferocious writer by night. As an avid homebody, I'm a lover of naps, cookie dough, and currently residing in the borough I love, most likely multitasking. :)