Fur Vest Outfits: Furs-the word brings to mind plethora of meanings that we come across in the fashion world. Furs have long been associated with human beings to warm themselves up during the cold season. Also they are revered by the rich and the elite; especially by women who think that furs are their need. Now it is a symbol of extreme luxury if you are investing into an original one and a symbol of femininity even if you are purchasing a faux fur coat or a jacket. Layering in winters is essential and what can be more mod than a fur vest as it gives a slimmer look.
The choice is altogether yours of selecting from the types available. Huge varieties and collections of furs have been made available in the market. There are the long ones, the short ones, pastel hues or dark tones, full sleeved to sleeveless ones. Rough and tough vests for the stylish street look to the black tie events elegant vests. And if you want to look your best these winters with your innate style and a touch of sophistication do invest in one hefty piece to work with. Fur vests give an instant boost to the otherwise ordinary outfit and make you look classy. They can be styled with turtle necks, cardigans or a just plain shirt. With winters being around the corner we have collected best 17 styling ideas with vests. Have a look and enjoy!
Different Ways to Style Fur Vests this Winter
RECOMMENDED: Stylish Winter Hats for Women-These 8 Winter Hats Every Girl Must Try
#17. Styling Idea for Winters
Dressing up for a day out in the autumn season can be challenging when you want to look your best. Picnics and country walks offer a great opportunity to show case your skills. This is a very simple outfit in terms of elements jelled up together. So whenever this is the case focus on the cuts and the quality for the desired results. Blue velvet skinny trouser will make this nice loose top in beige look extra remarkable. Jazz up the whole look with a brown fur vest and gorgeous horse back riding shoes. Accessorize with some jewelry.
Source
#16. Cocktail Party in Winters
Same as the weather everything turns bleak in winters, it doesn't mean that you give up on partying and dressing up.This dress is a perfect solution for going to a party. You can go for a different color but brighter tones will lift the overall mood. Give the dress an extra boost by adding this awesome fur vest with metallic stilettos or pumps. A little liner with a blush-on and you are good to go. You should also check out these Cocktail Party Outfits- 27 Dresses to Wear at Cocktail Party
#15. Cocky Style for Big Girls
Being overweight never means that you should adopt a lame dressing style. Being upfront in the fashion is always good for the soul. This outfit is simple with respect to the every element that is being worn but look how mod the person is looking. Nice rolled up denim with peep toe platforms and a plain old black shirt jazzed up by the grey vest. A touch of red on the lips is the only makeup you for running your errands.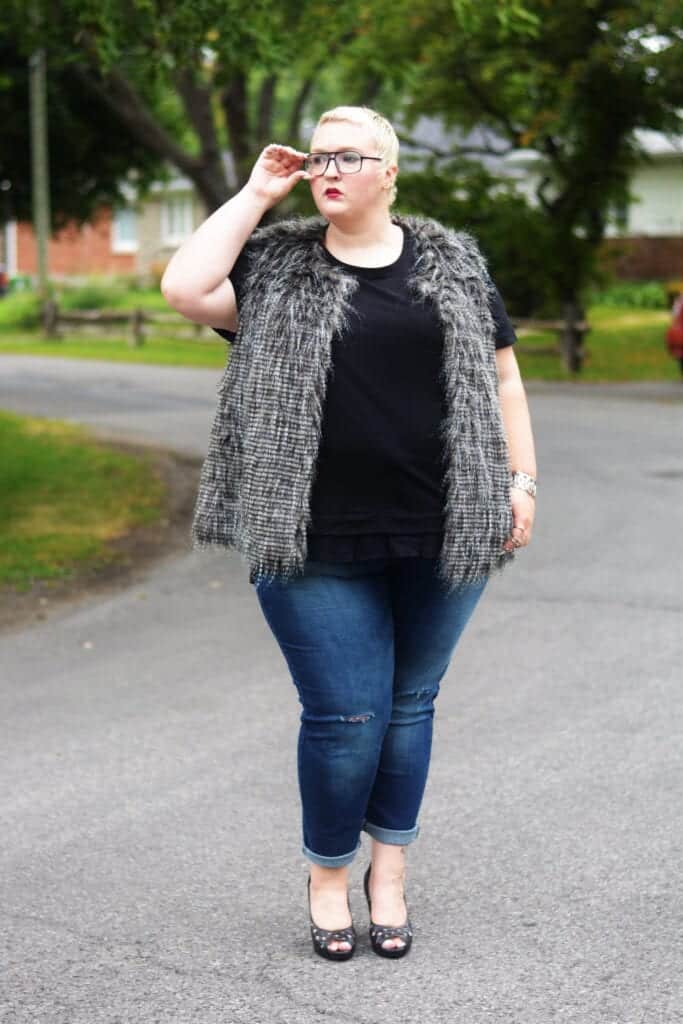 #14. Country Girl Charm
Country girls want practicality with a little chic which is really what every girl wants so absorb this outfit as it should be worn in every winter. From the horse riding shoes to the skinny denim to the beautiful plaid and flannel shirt tucked in (or kept out); the outfit is charming. Add in the vest and it is delightful. Slightly roll your hair with natural makeup and liner.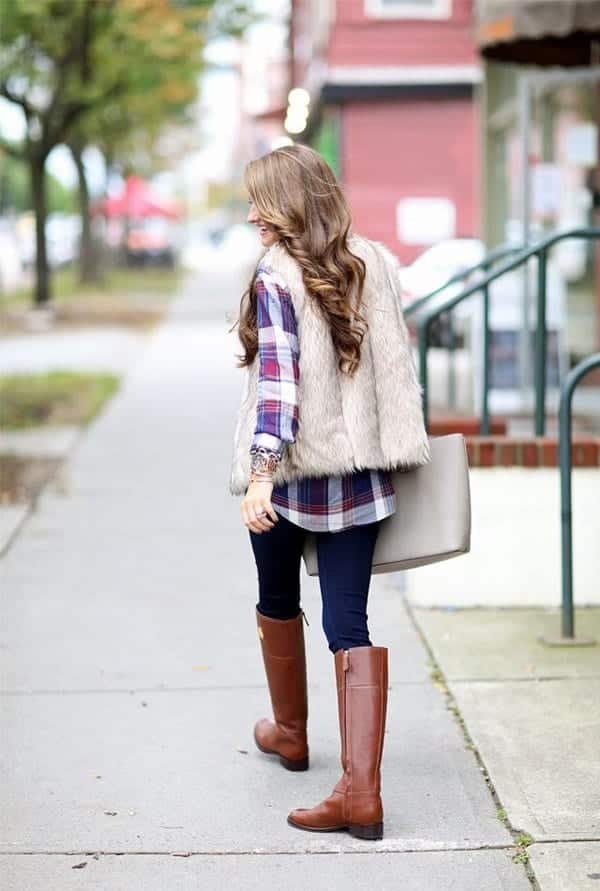 #13. Friends meetup
Meeting up someplace out? Plan your outfit by keeping this style in mind. Beautiful fur vest matched perfectly with a turquoise turtle neck and frayed boyfriend jeans. Brown suede boots for the comfort and a nice big bag for shopping if there is a change of plans. Tie up a pony tail with a side bang as its easier to keep them in check. But your choice totally.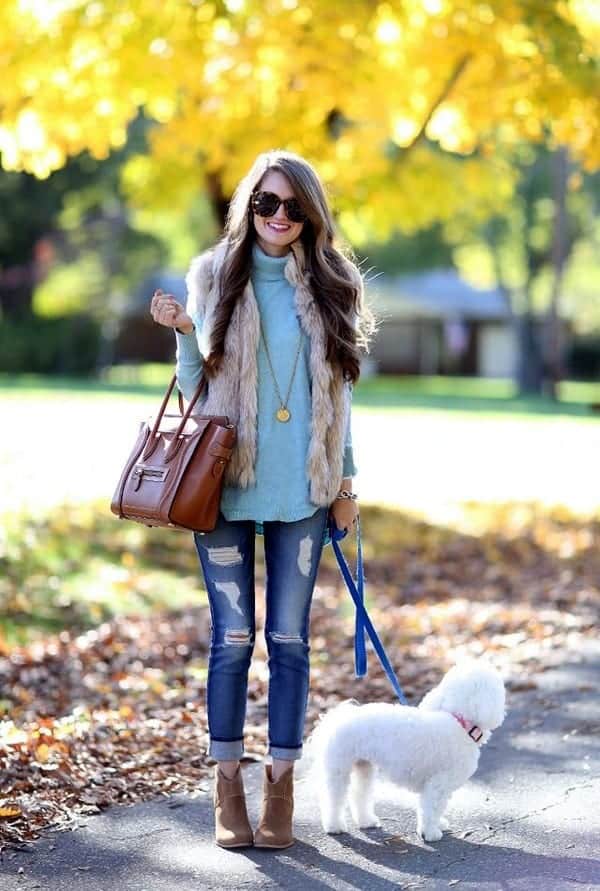 #12. Celebrity Inspiration
Celebrities keep reminding us of the latest trends coming in. So its always good to keep a check on the fashionistas in the industry. Kendall Jenner is very chic is styling her outfits as we can see. A pair of black leather pants and a fitted coat with a long fur vest in contrasting colors. Choose black pumps with the dress and a matching designer bag. This outfit requires no accessories.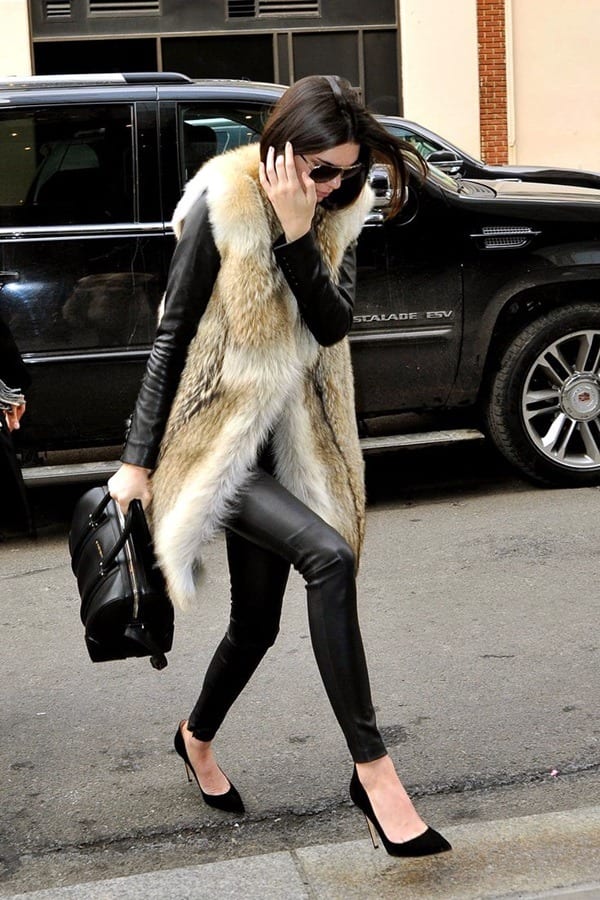 #11. Mini Vest Style
Mini jackets look really stylish and so do mini vests. They are just worn for the purpose of pure fashion and nothing else. So pair it up with leather pants and a graphic black top in full sleeves to keep warm. Movie nights with dates will go smoothly. Do wear some makeup and add a matching clutch with a chunky ring. Keep your boots on but heeled pumps will also look gorgeous.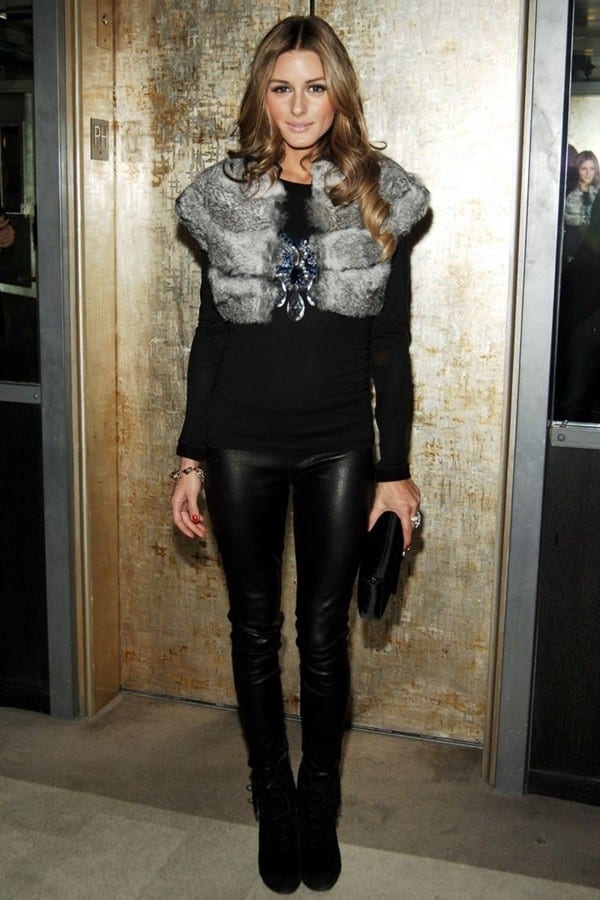 #10. Girl Next Door
An everyday outfit which requires no effort on your part. Just take out your old denim shirt and slim fit pants. Add a vest and viola! Animal skin flat pumps will do the rest for the outfit.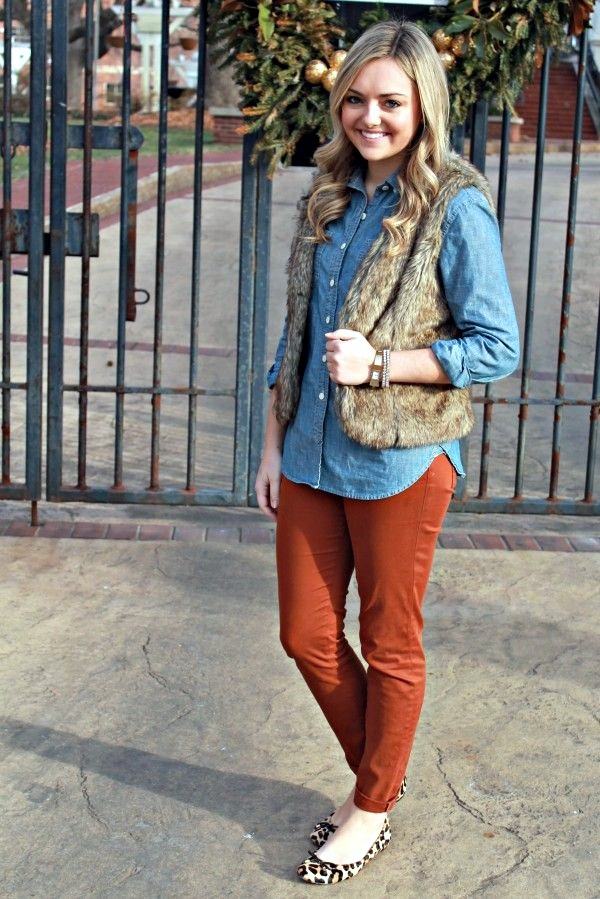 #09. Chic at Work
A corporate job requires dressing decently but stylishly. Your own personal style also counts but this is one ensemble that you can always adopt for a mod day at work. A gorgeous black fur vest matched perfectly with all black and white details. Nude makeup is what you will wearing this bold dress and as an accessory and chunky necklace will be enough. Don't miss out these 17 Cute Winter WorkWear Outfits For Women For Elegant Look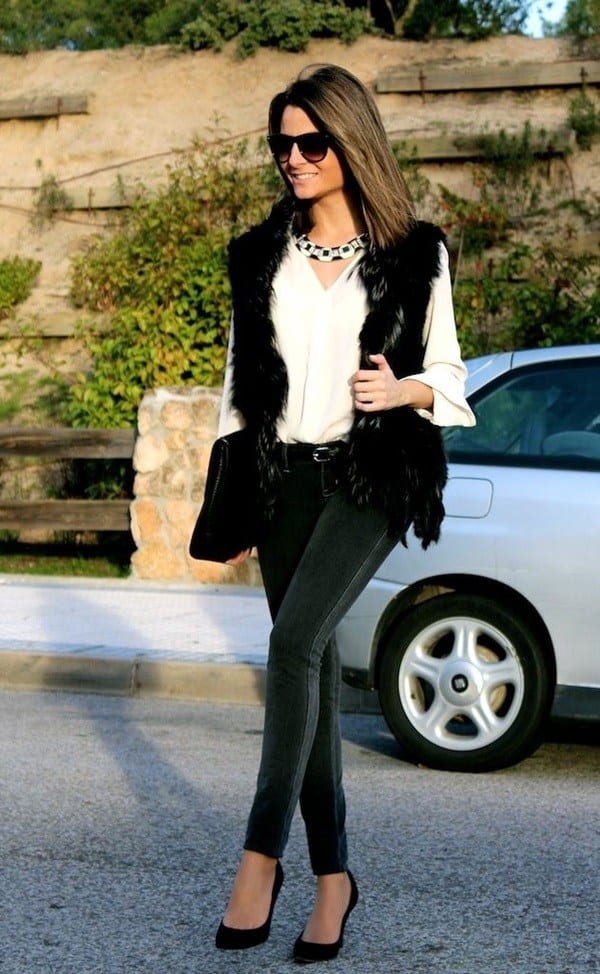 #08. Casual Mod
#07. Derby Outfit in Winters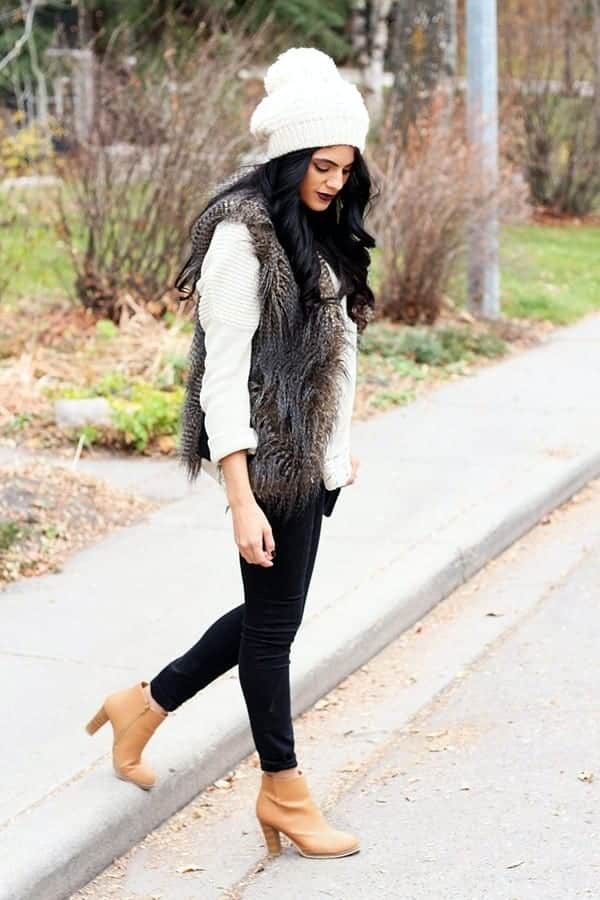 #06. Partying in Winters
Mod and trendy. These two words describe the personality of the girl wearing this outfit. Pleated skirts are not a thing of summers only. Combine your black skirt with a matching turtle neck and thigh high grey suede boots with matching furs. Diamond studs will look elegant as jewelry. For more ideas on outfits that you can wear with your boots this season, have a look at Outfits with Boots; 60 Cute Outfits to Wear with Boots for Girls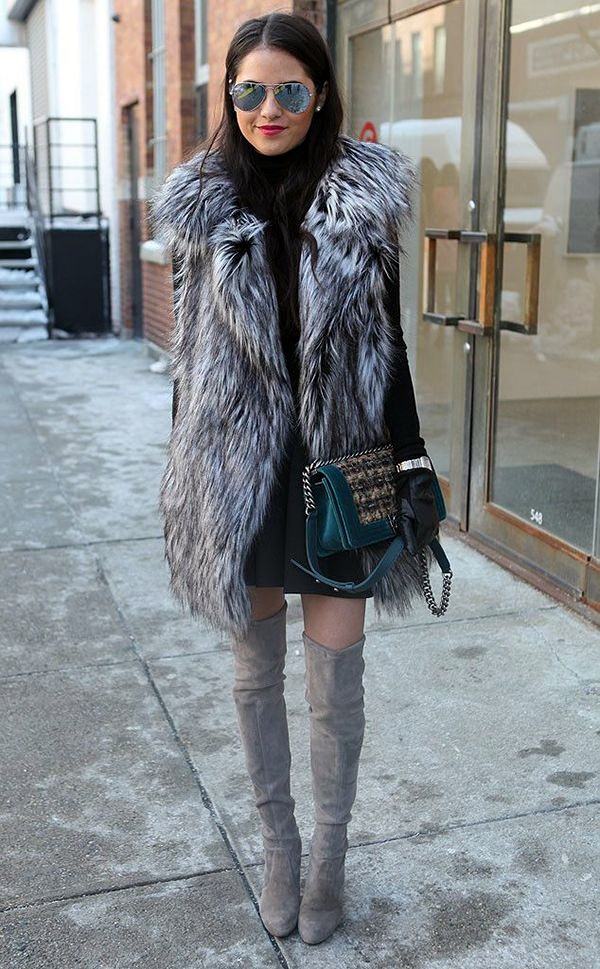 #05. Sunday Lunch Casual Ensemble
This is the favorite one so far when it comes to practicality and style. I just love this combination. Matching tones in denim and shirt and a grey vest with a white infinity scarf. Nothing beats this. Do check out Season's 12 Most Hot Casual Outfit Combinations for Girls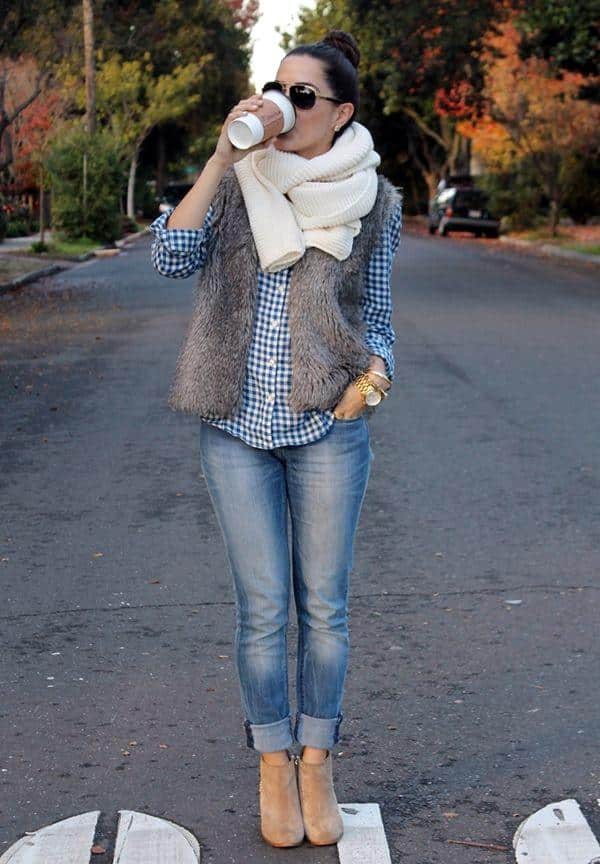 #04. Shopping Spree Dress Code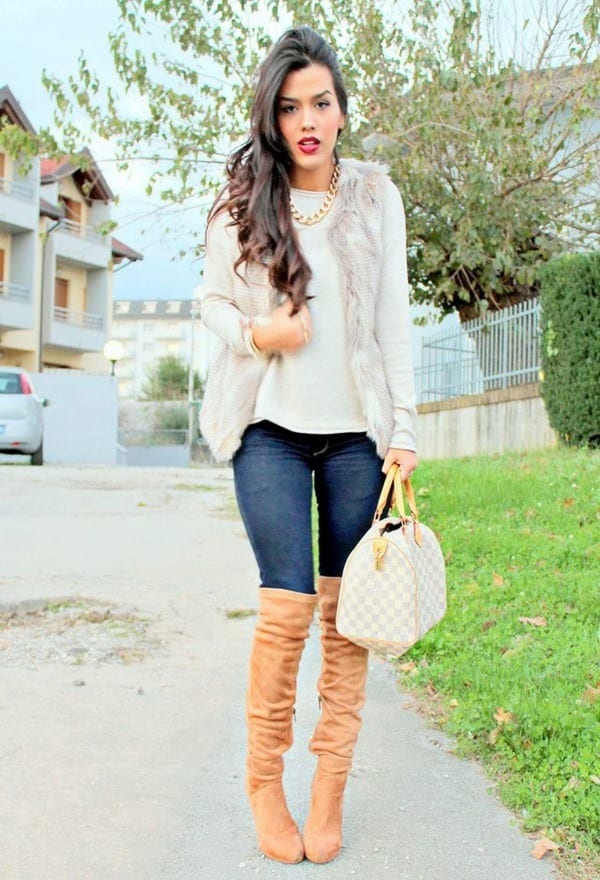 #03. Street Trends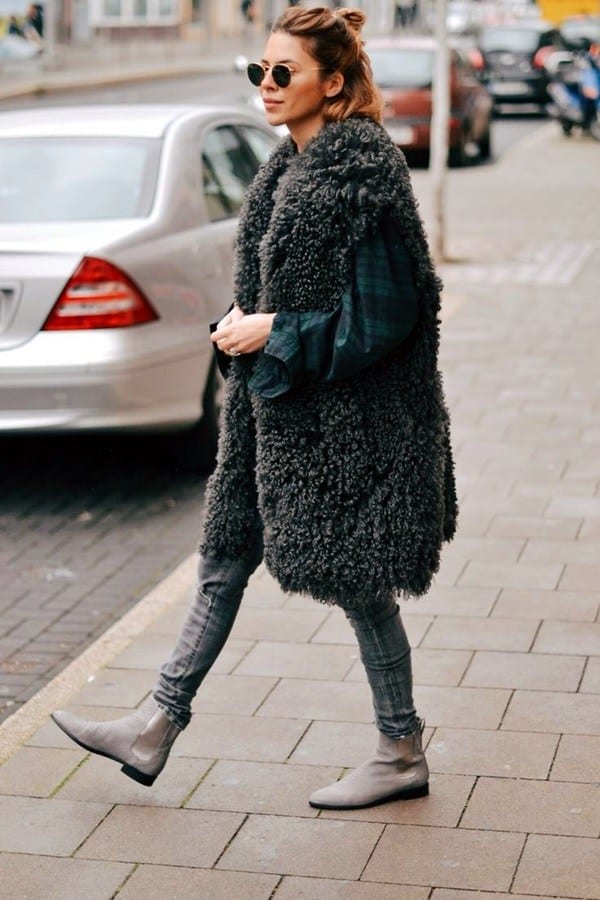 #02. Corporate Dress up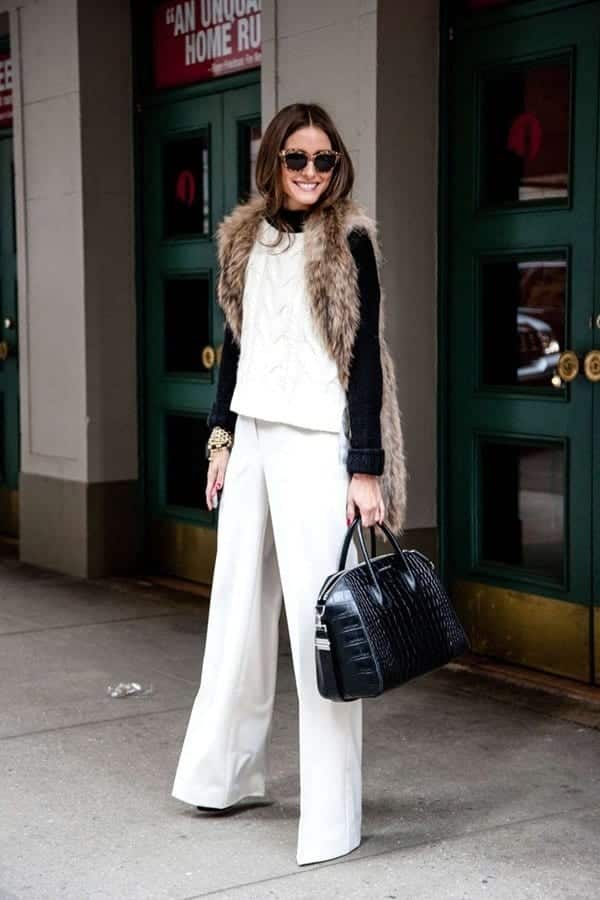 #01. Evening Wear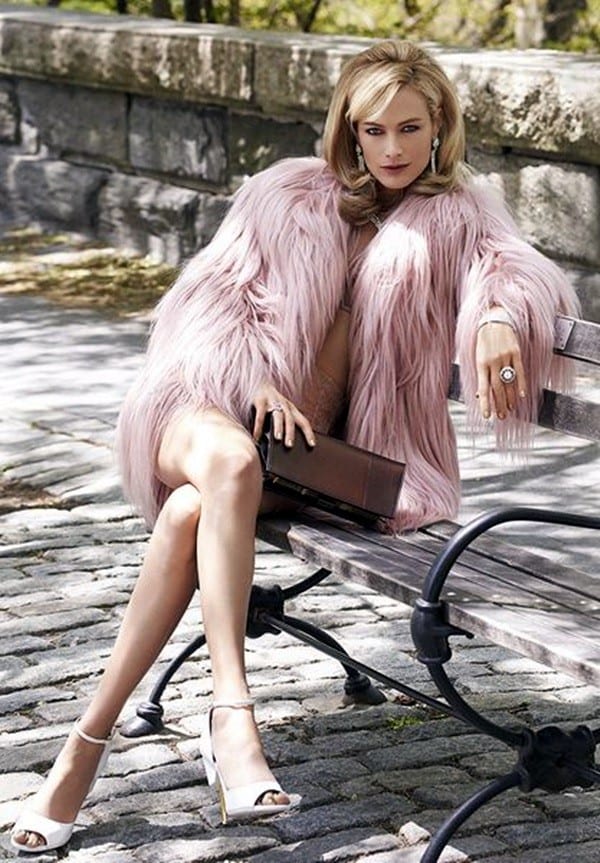 R.H. Elias is a freelance writer, aspiring author, and freelance transcriptionist. She is a homebody all the way and loves curling up on a cold, rainy day with a good book and a warm cup of tea. Her favourite pastimes include reading, writing, and watching period films. She currently lives in Puerto Rico.