Freaknik Outfit Ideas: Got an invitation to a freaknik party? Then be ready to experience the thrill and excitement and to have the best time of your life with the upcoming freaknik festivities. This 90s-inspired festival is all about freedom and fun. And if you are wondering what to wear at the Freaknik festival, you are in the right place.
It is difficult to crack the dress code for this freaky party with a picnic vibe. Should you get all glammed up in a midi dress, or top and shorts are enough? No worries, I got your back as I guide you through this article on different ways to dress up for this event.
What To Wear To A Freaknik Party?
Streetwear, retro, or casual wear, you can wear anything to this party as long as there's no theme. A simple crop top with denim shorts and sneakers is the staple choice when you don't want to put too much effort into dressing up.
Freaknik is all about fun, so you should go wild with your outfits. Wear bright colours like neon and wild prints. Get glammed up in retro dresses and satin skirts for theme parties or flaunt the all-denim looks for trendy looks.
Lastly, elevate your outfit by adding statement accessories with it. Invest in colourful bags, hats, and chunky necklaces. Get creative and flaunt the bold makeup looks and unique hairstyles.
Styling Tips
Accessorize: In my opinion, freaknik attire is incomplete without statement accessories. Think about wearing large hoops, multiple chains, bracelets, and glasses to level up your fashion game.
Hair & Makeup: Add fun to your looks by trying out new makeup and hairstyles with your outfits. Double braids, high ponytails, and sleek buns are popular for Freaknik. Go with a glammed-up look with bright eyeshadows and vibrant lip colours.
Layering: Put on a layer of a jacket to elevate your simple outfit. Moreover, you can go for oversized buttoned-down shirts and shrugs for layering.
Mix and match: Show off your creativity by combining various colours and patterns to make a colourful outfit. Consider wearing a neon crop top with animal-printed pants for such outfits.
Bold colours: What's a freaky party without some vibrant colours? Make your outfits playful by wearing bright and bold colours like neon, bright pink, yellow, and orange to stand out among others.
Footwear: If you are going with a relatively simple outfit, I highly recommend wearing eye-catching footwear to elevate your outfit. Platform shoes are usually the staple choice for freaknik parties. Moreover, sneakers are also a comfortable option to balance out the fun at parties.
25 – Metallic Skirt With Spray Painted Top
24 – Matching Crop Top & Mini Skirt Set
23 – Denim Corset Top Paired With Ripped Jeans
22 – Collared Polo Shirt With Denim Shorts
21 – Velvet Crop Top With Matching Skirt
Freaknik Outfits Plus Size
20 – Matching High-Waisted Bikini Set
19 – Embellished Swimsuit With Sneakers
18 – Floral Printed Bandeau Top & Shorts
17 – Metallic Skirt Set With Sneakers
16 – Zebra Printed Crop Top With Straight Jeans
Freaknik Party Outfits
15 – Pair A Baseball Jersey Jumpsuit With Sneakers
14 – Matching Swim Set With Denim Shorts
13 – Metallic Shorts With Cropped Denim Jacket
12 – Beaded Top With Mini Denim Shorts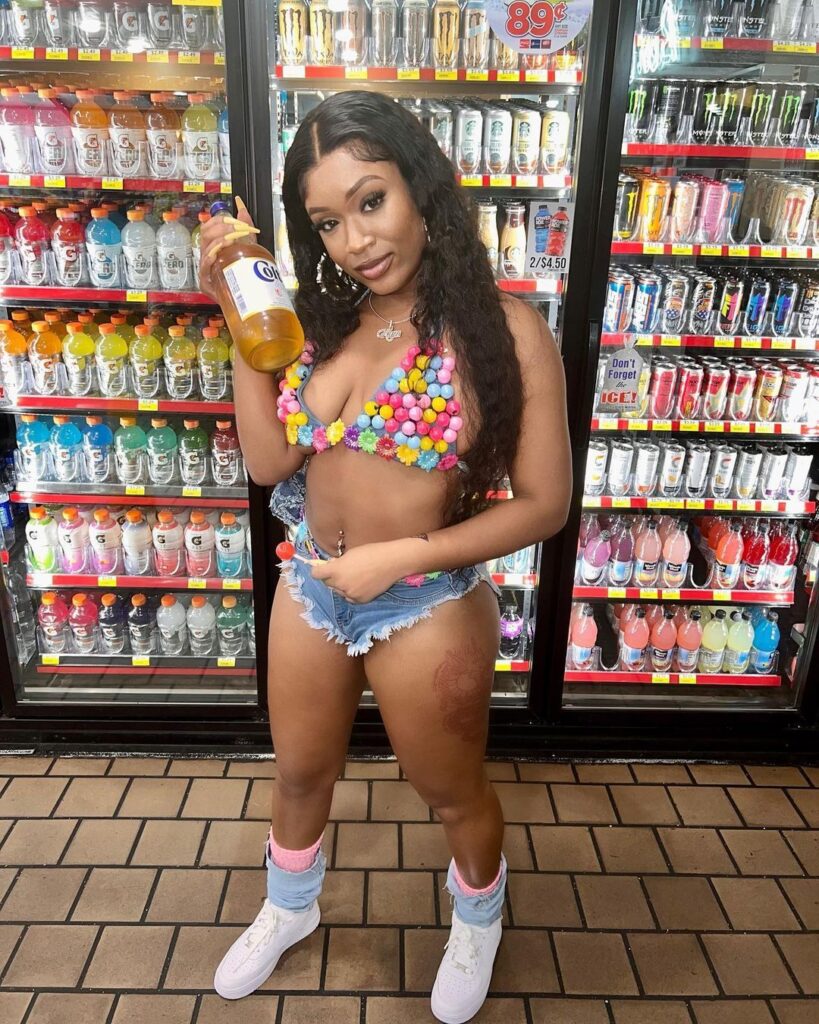 11 – Bikini Top With Denim Shorts & Fishnet Leggings
10 – Grafitti Tank Top Paired With Pantyhose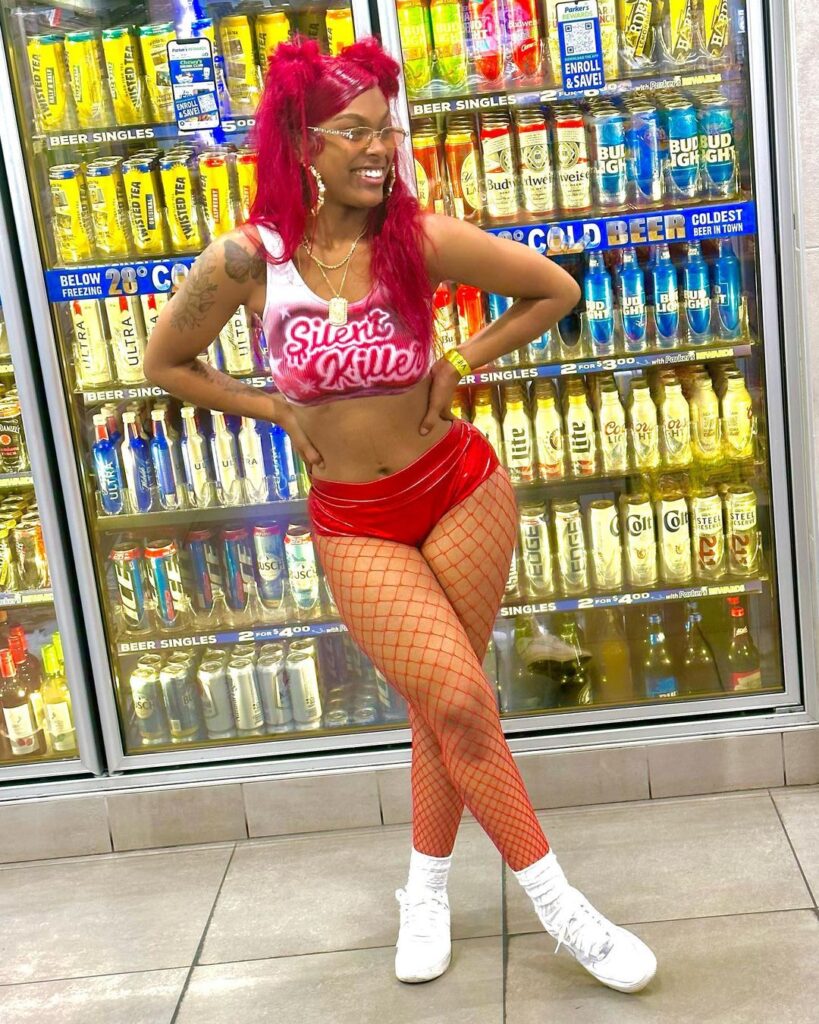 9 – Bikini Top With Distressed Shorts
8 – Swimsuit With Denim Jeans
7 – Boho Printed Halter Top And Short Set
6 – Skirt Set With Matching Thigh High Boots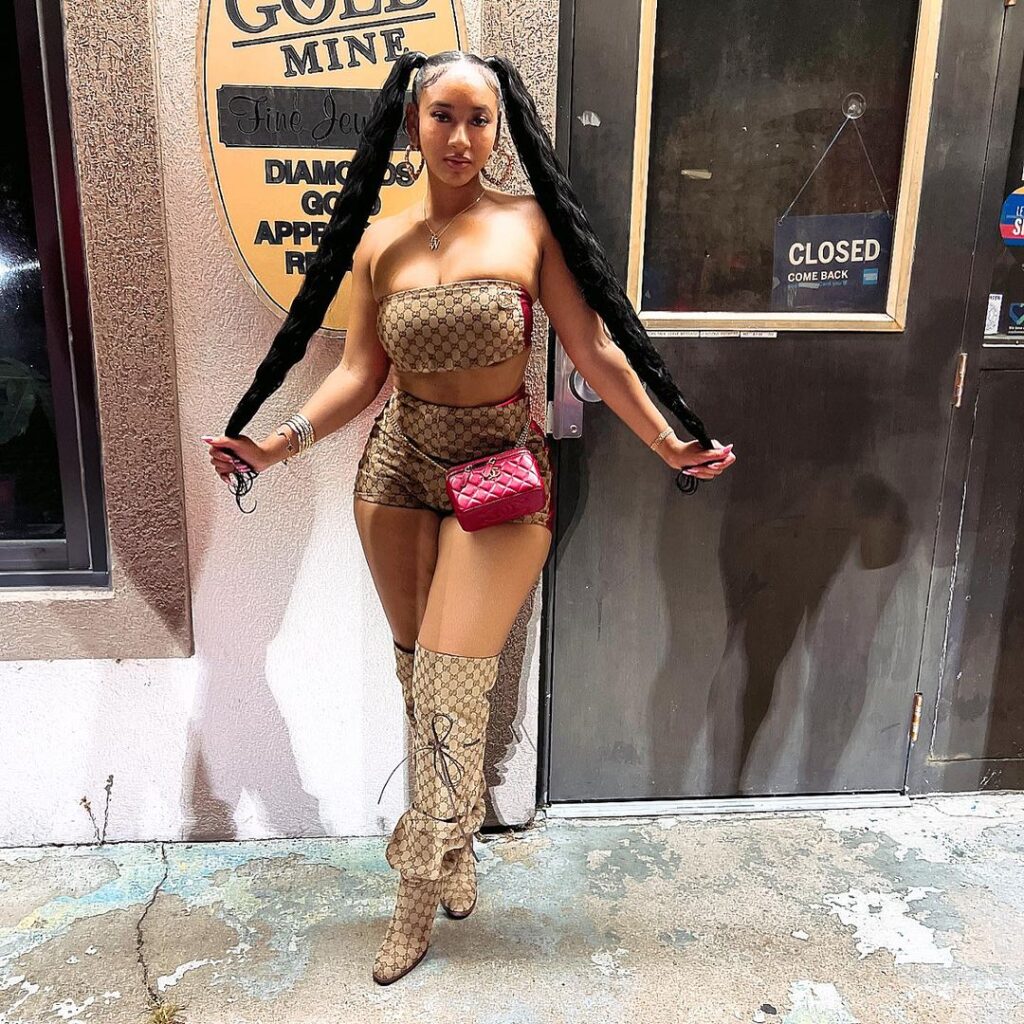 5 – Bandeau Top With Pleated Skirt
4 – Neon Top With Baggy Jeans
3 – Marble Printed Bodycon Dress
2 – Flaunt The Co-ord Set With Vibrant Shoes
1 – Sheer Jumpsuit With Transparent Heels
FAQs
What do people wear at Freaknik?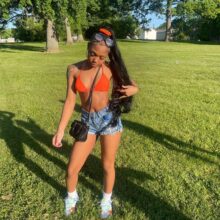 People wear everything from glamourous sparkly skirts to relaxed tees and shorts. The outfit choice depends on the personal style and theme of the party.
The most common thing is denim of all kinds. Whether it's shorts, jeans, or jumpsuits, denim is popular for freakniks. Moreover, people usually prefer urban streetwear, crop tops, and shorts in bright colors and prints for this event.
What are some popular freaknik party hairstyles?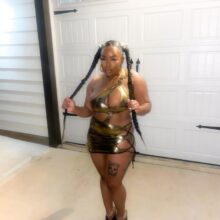 Since freaknik parties are inspired by the 90s, the ideal hairstyle options are beachy waves, curly updos, or braided crowns. You can also wear a sleek ponytail, messy bun, or double-side braids for a quick hairstyle.
Moreover, I would recommend glamourous updos with hair accessories or temporary dyed hair color as another option for a full glam look.
How to wear a denim jumpsuit at Freaknik?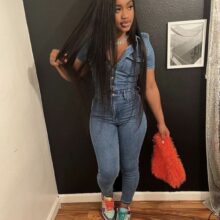 A Denim jumpsuit is an ideal outfit choice for a freaknik. Not only do they look cool and trendy, but they are also comfortable to wear. You can also get creative and add a metallic belt or chains at the waist.
Pair colorful accessories with an outfit to enhance it. My favorite is the DIY jumpsuit, where you can spray paint and make an outfit of your choice.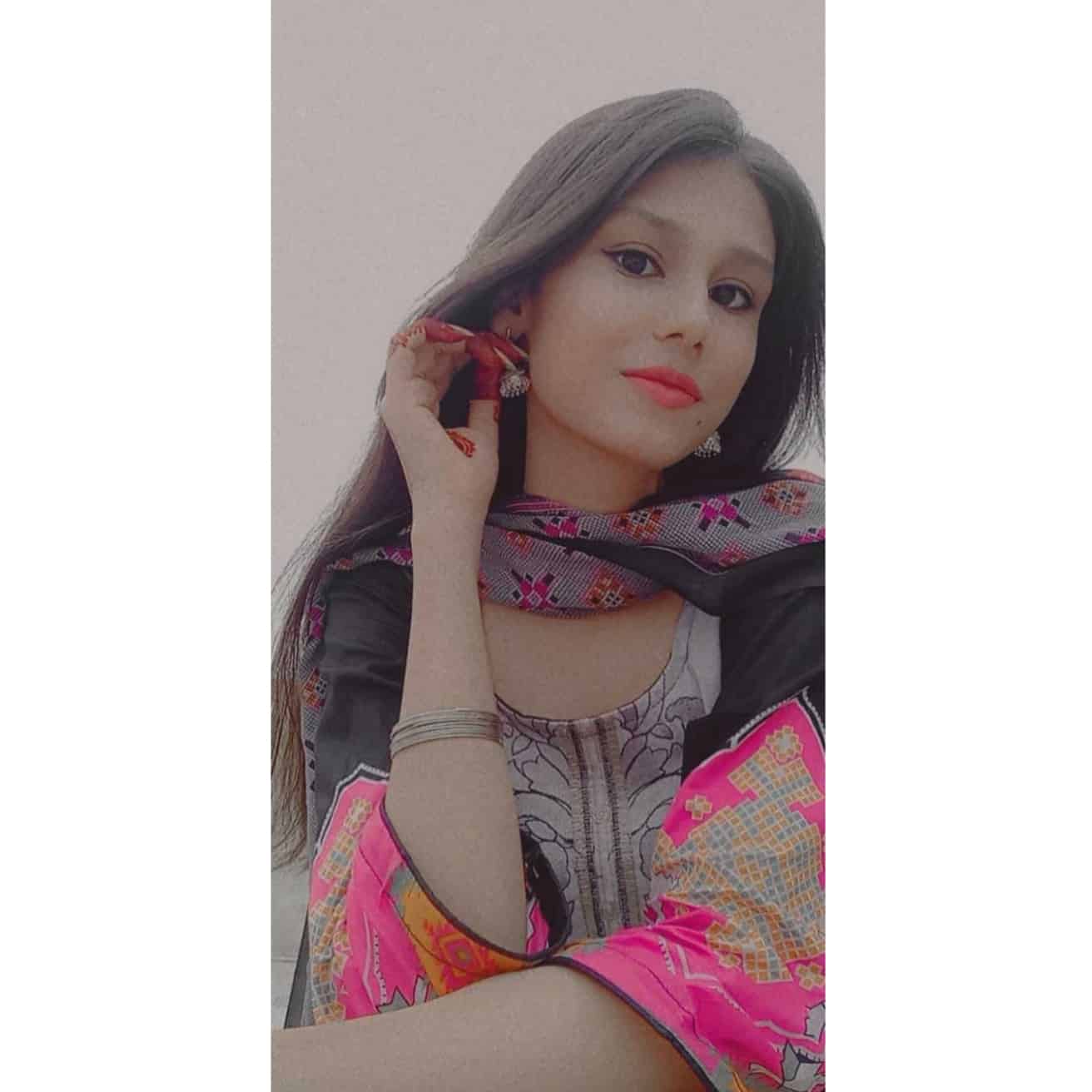 Yumna is an undergraduate business student and a freelance writer. Her life revolves around writing and reading. Being an introvert, she might not speak much but she can write for you as much as you want: )