Y2k outfit ideas: Are you nostalgic about the fashion trends of the early 2000s? You're certainly not alone! The trend has made a roaring resurgence, and fashionistas all over the world are obsessed with it. This trend is all about honouring early 2000s pop culture, music, and fashion.
This movement, which resurfaced on the eve of the twenty-first century, is distinguished by an eclectic combination of futuristic designs, vibrant colours, and experimental materials. For individuals who grew up in the early 2000s, this trend is nostalgic, but it is also thrilling and intriguing to newer generations.
In this article, we'll explore everything you need to know about the Y2K fashion trend for men and women, from the top picks and styling tips to the FAQs as we enter a new decade:
How to Get the Y2K Aesthetic?
Tips For Women:
Opt for crop tops with low-rise jeans or skirts for a classic Y2K look. The combination of a crop top and low-rise bottoms was a popular trend in the early 2000s, and it's making a comeback in the Y2K trend. This look shows off a bit of skin and highlights the waistline.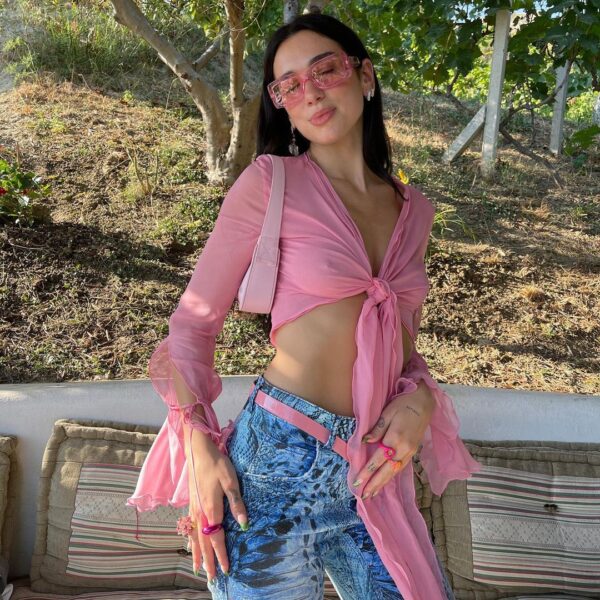 Try out mini dresses with spaghetti straps and denim jackets for a playful look. This look is both feminine and edgy. The mini dress with spaghetti straps is a classic Y2K look, while the denim jacket adds a bit of a grunge vibe.
Velour Tracksuits. Who can forget the iconic Juicy Couture velour tracksuits? These comfy and stylish tracksuits are back in trend and are perfect for lounging or running errands.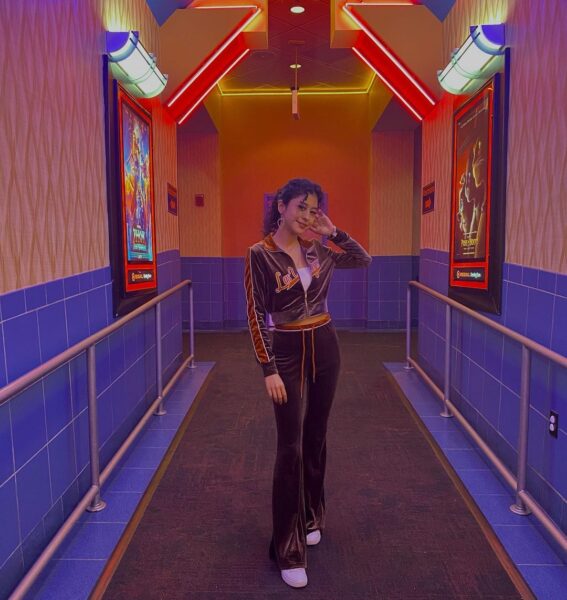 Go for platform sneakers or chunky sandals to add some height to your look. Shoes with thick soles, like platform sneakers or chunky sandals, were a popular trend. They add height and make a statement with any outfit.
Consider colourful tinted sunglasses or oversized shades to make a statement.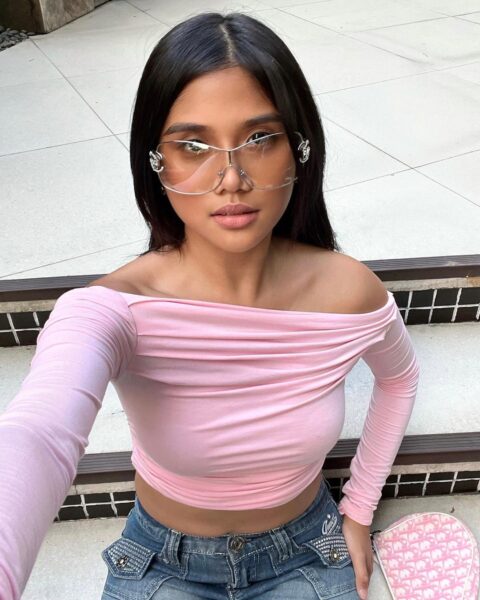 Accessorise with chunky plastic jewellery, like chokers and bracelets. They add a pop of colour and texture to any outfit.
Incorporate butterfly clips or claw clips into your hairstyles. These clips were often used to hold back hair in the early 2000s. They add a playful touch to any hairstyle.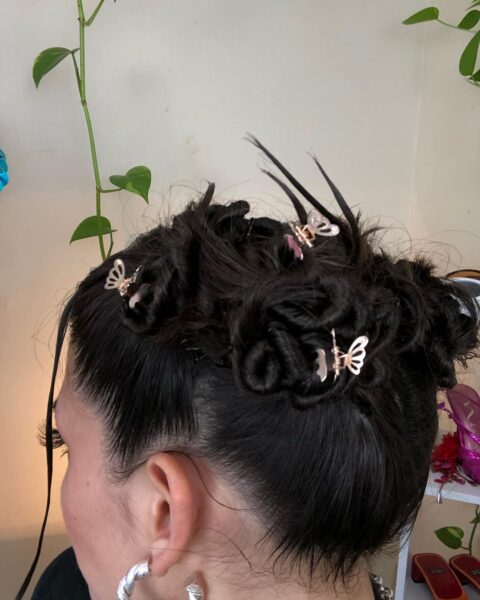 Embrace bold prints, like animal prints or plaid.
Experiment with bold makeup looks, like glossy lips and colourful eyeshadows. The Y2K trend is all about being bold, so don't be afraid to experiment with your makeup looks. Glossy lips and colourful eyeshadows like light blue, and silver were particularly popular in the early 2000s.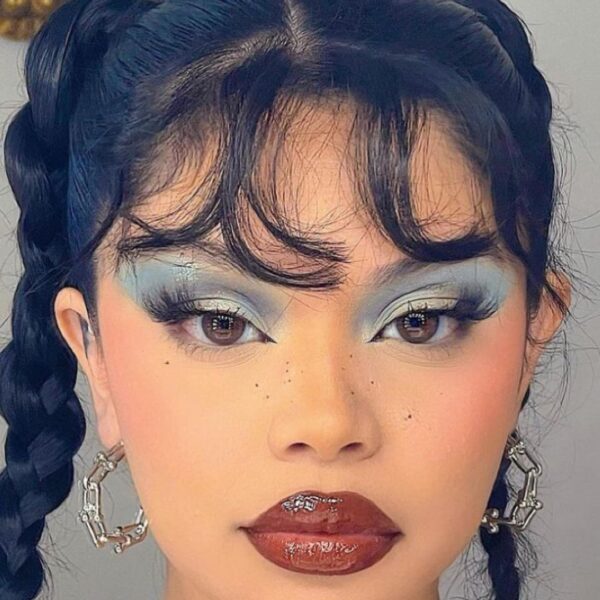 semi-Formal & Formal Outfit Ideas for Women
24 – Blue Beaded top with matching slit mini skirt & high leather boots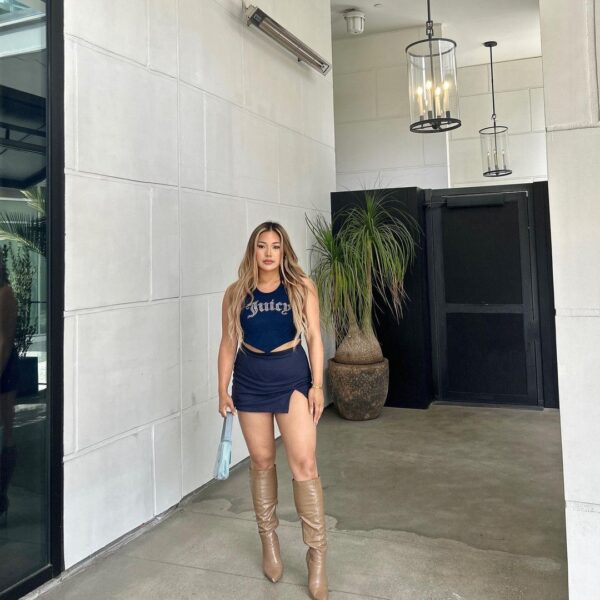 23 – The epitome of Y2K; Pink Suede Matching Set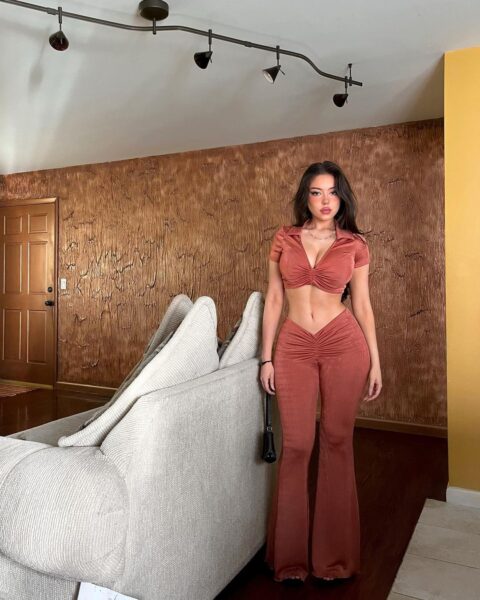 22 – The Perfect Mix'n'Match of Pink & Black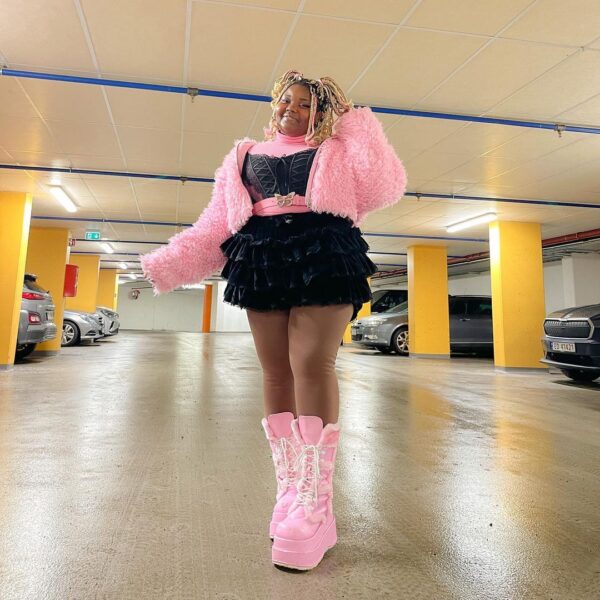 21 – Grunge Y2K look Perfected with Bejewelled Tee and midi-length lace skirt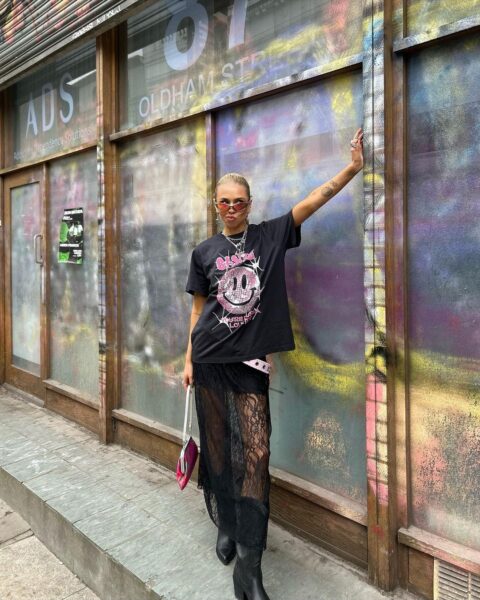 20 – Matching Jean set with brown belt & a cardigan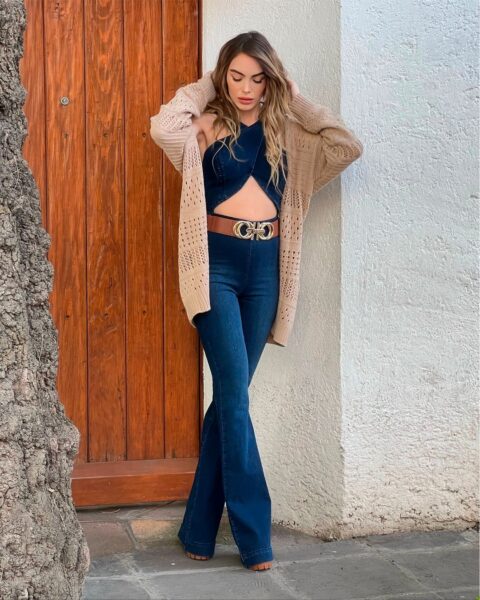 Casual Outfit Ideas for Women
19 – Butterfly Crop Top & Low-Waisted White Cargo Pants Paired with a pink shoulder bag
18 – Black Crop Graphic Tee with mini skirt & metallic pink heels
17 – Blue full-sleeved mesh top with mini jean skirt & platform sandals
16 – Black Tee & A Leopard Print Skirt Paired With Mustard Mini-Handbag
15 – Colourful Mesh top & Black Velvet skirt with platform sandals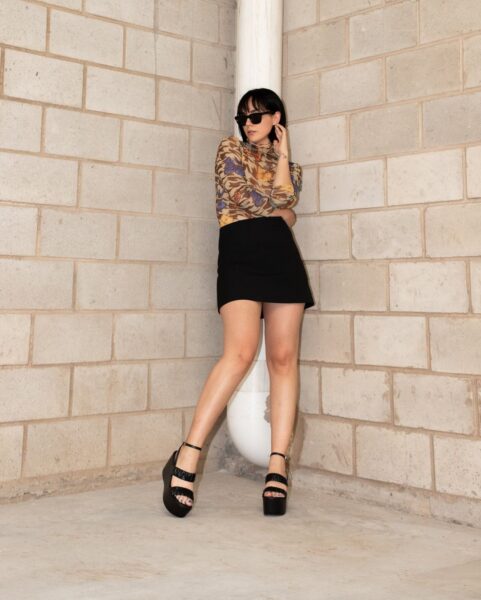 Tips For Men: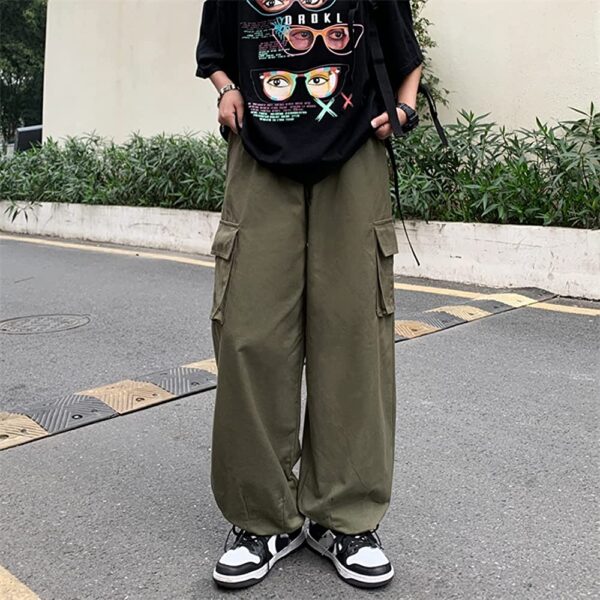 Consider printed button-up shirts or graphic tees are perfect for a casual yet stylish look. These shirts make a statement and add some personality to any outfit.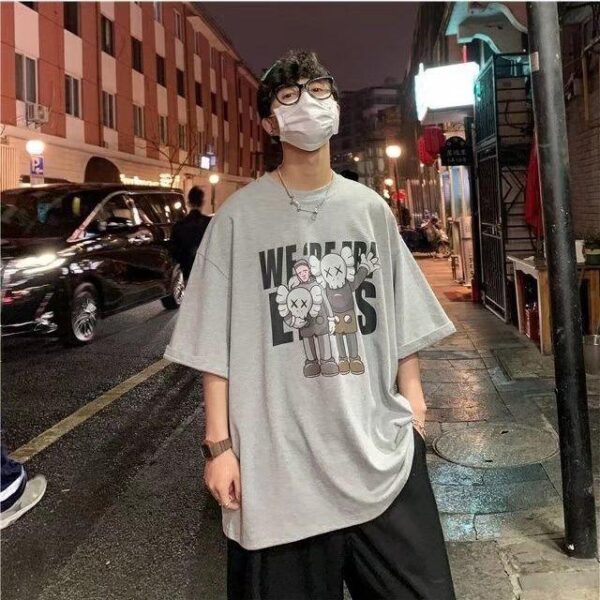 Incorporate bucket hats or visors into your look. Sunglasses with tinted lenses or wraparound frames are a classic accessory that can elevate any outfit. They add a touch of mystery and sophistication to your look.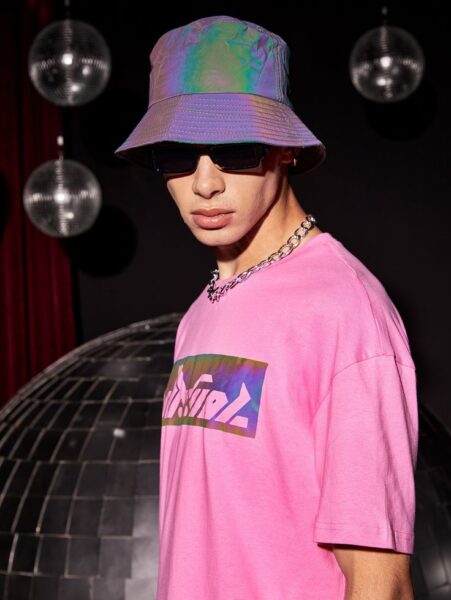 Try out accessories like chain necklaces or bracelets. They are perfect for layering and can be worn with both casual and formal outfits.
Consider bold patterns, like Hawaiian shirts or bold stripes. Bold patterns are a great way to add some personality to your outfit. Hawaiian shirts or bold stripes are perfect for summer and can be paired with jeans or shorts for a casual look.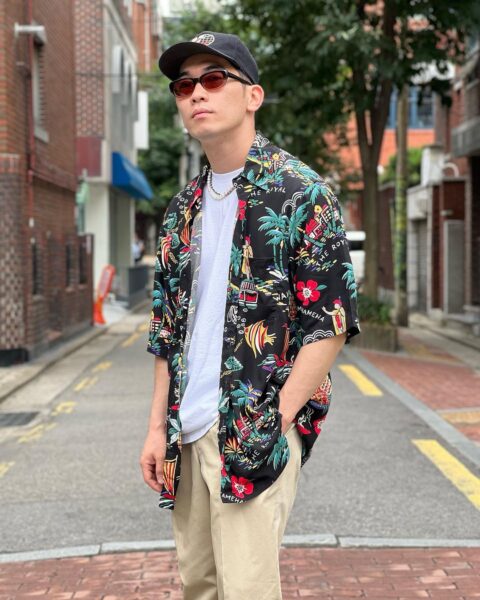 Semi-formal & Formal outfit ideas for men
14 – Green Hawaiian Shirt with Khaki Pants & White sneakers
13 – Rust Coloured Sweater Paired with Mustard Green pants & White Cross body bag
12 – Colourful-Patterned Shirt with White Pants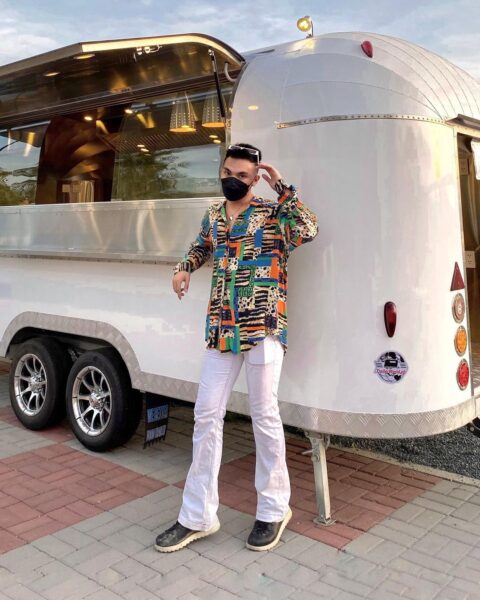 Casual Outfit Ideas for men
11 – Grey Graphic tee with brown cargo pants & beaded necklace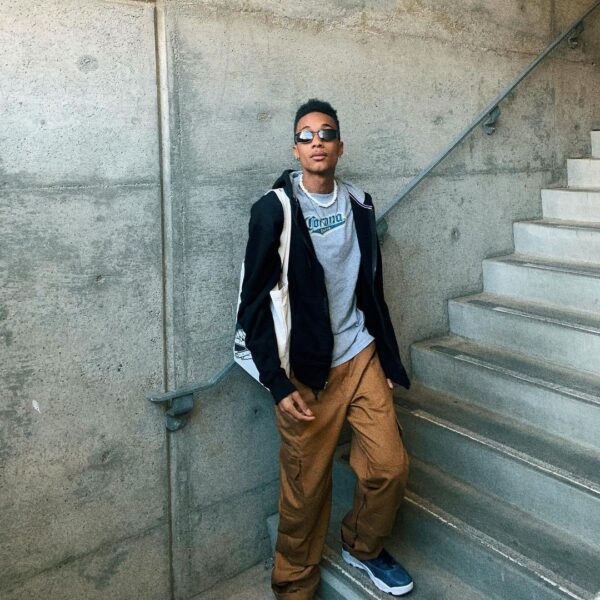 10 – Futuristic Y2K Vibe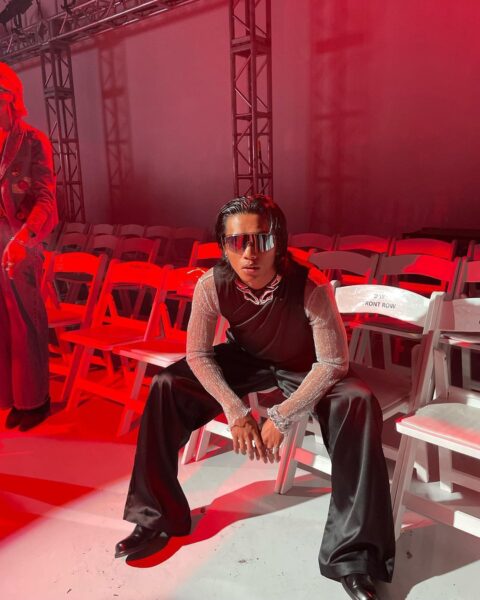 9 – White Printed tee with blue pants & White sneakers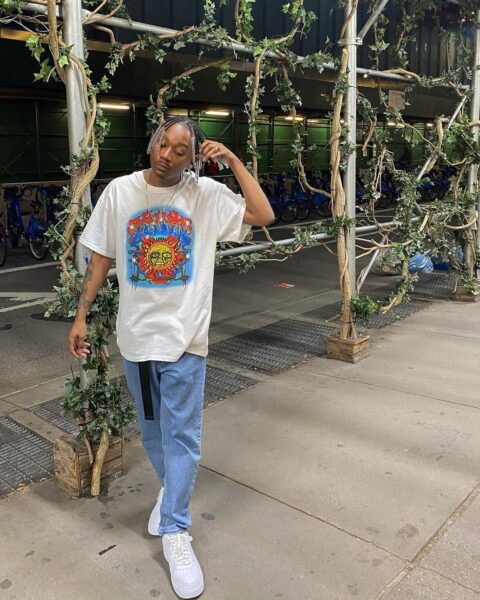 8 – Man in All-Black Y2K Vibe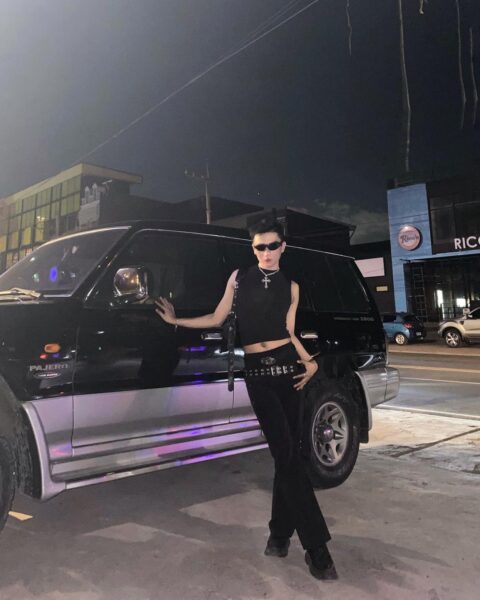 7 – Vintage graphic tee & black low-rise jeans with yellow airforce shoes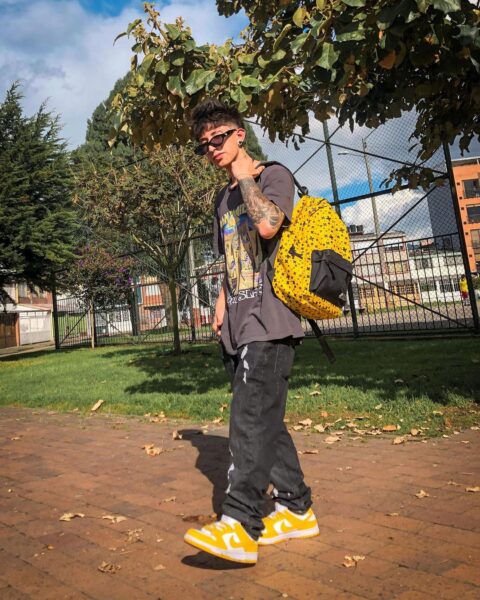 Celebrity Style
6 – Britney Spears's Ice-Blue Tracksuit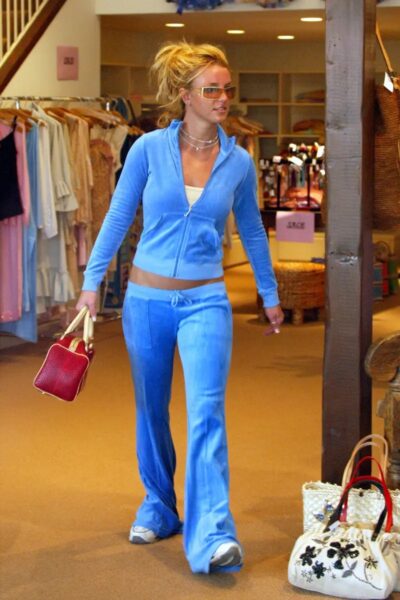 5 – Devon Aoki's See-through Sweater dress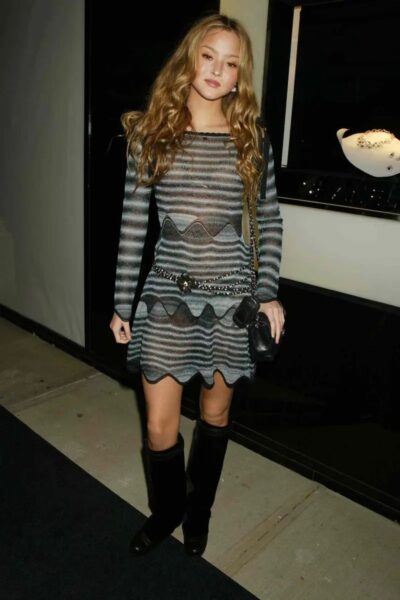 4 – Destiny's Child's floral & Bejewelled Jeans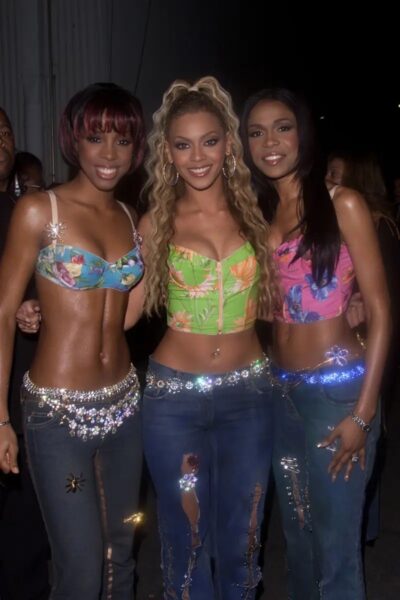 3 – David Beckham's Green Forest Cargo Pants & Beanie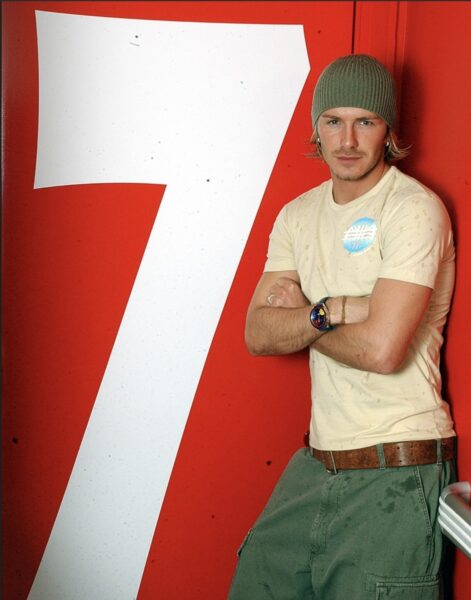 2 – Bella Hadid's Plaided skirt and lime green zipper-up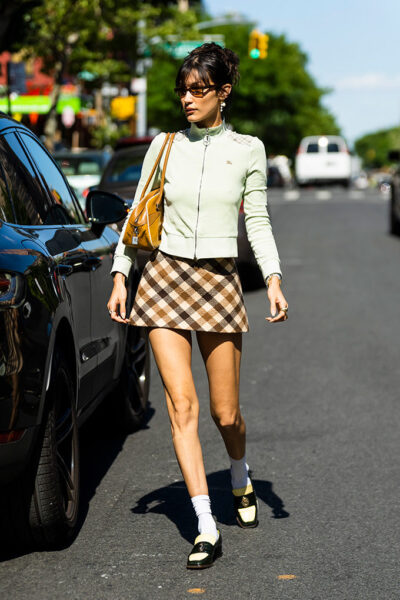 1 – Camila Mendes's Floral Outfit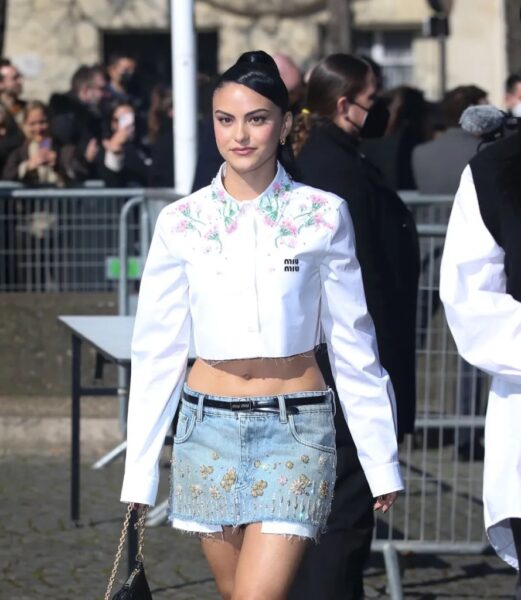 Summing Up
Overall, the Y2K trend is all about bold colours, prints, and accessories, so don't be afraid to experiment and have fun with your outfits.
Y2K fashion was heavily influenced by technology and the internet, which was becoming increasingly popular during the early 2000s.
This trend was characterized by bold and bright colours, often in neon or metallic shades. These colours were intended to make a statement and stand out from the crowd.
It often featured futuristic and space-inspired designs, including metallic fabrics, holographic details, and geometric shapes.
Popular accessories included chokers, belly chains, and platform shoes, which were all intended to make a bold statement.
The trend was further popularised by celebrities such as Britney Spears, Christina Aguilera, and Destiny's Child.
Y2K fashion had popular hairstyles like crimped hair, butterfly clips, and bold highlights, while makeup trends included glittery eyeshadow and metallic lip gloss.
FAQs
Q. Who invented Y2K style?
The Y2K style was not invented by a single person or entity. Rather, it emerged as a fashion trend during the early 2000s as a result of various influences such as technology, popular culture, and the desire for futuristic and statement-making fashion pieces.
Q. What are Y2K fashion colours?
Q. Why is Y2k fashion coming back?
The return of Y2K fashion may be traced to an assortment of factors, including nostalgia, cyclical fashion trends, and the impact of social media.
Furthermore, fashion trends are cyclical, so it is not strange to see the aesthetics of that era make a reappearance. Moreover, sites such as Instagram and TikTok have helped to popularise these trends by allowing influencers to adopt and promote them to their followers.