Cute Outfits with Shorts: There is no second thought that Shorts are comfortable, versatile, and relaxed, especially in the hot summer months. But they can be worn in fall and spring season by adding some layers too. Regardless of your body size or shape, you can never go wrong with shorts.
Shorts don't just look great, but they are also a perfect opportunity for showing off those beautiful legs of yours so what are you waiting for?
What to Wear with Shorts for Women
They can be paired with a t-shirt or jean jacket for a weekend road trip or styling them with a silky blouse and blazer for a sexy date night ensemble; there are plenty of ways to use this staple this season.
Here are some tips for wearing shorts like a fashionista.
Always buy shorts that will flatter your figure. There are all kinds of stylish options which women of all shapes and sizes can choose.
Longer shorts create the impression of shorter legs, while short shorts lengthen the leg, giving the impression of height.
Shorts that flare out toward the bottom, rather than hugging the thigh, are flattering for bulky girls and curvy women alike.
Floral or tropical print shorts can be a fun and flashy addition to your wardrobe, especially in the summer months.
Increasingly stylish, fashionable, and flattering, high-waisted shorts are making a big come back. They look professional and can be worn in the office too.
#27- Teen Girl Fashion Outfit with Leather Shorts
Just wear a white crochet or lace top with leather shorts, and you're set! A little bit of bedhead helps too.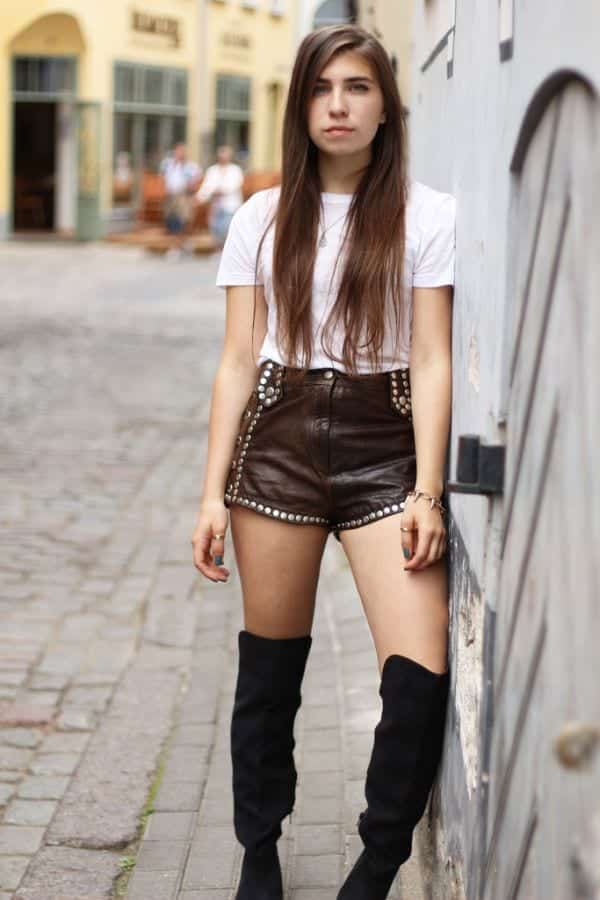 #26- Short Shorts with Fashion
Selena Gomez lets it all hang out in a bra-top and shorts all in white. This makes it a more professional look.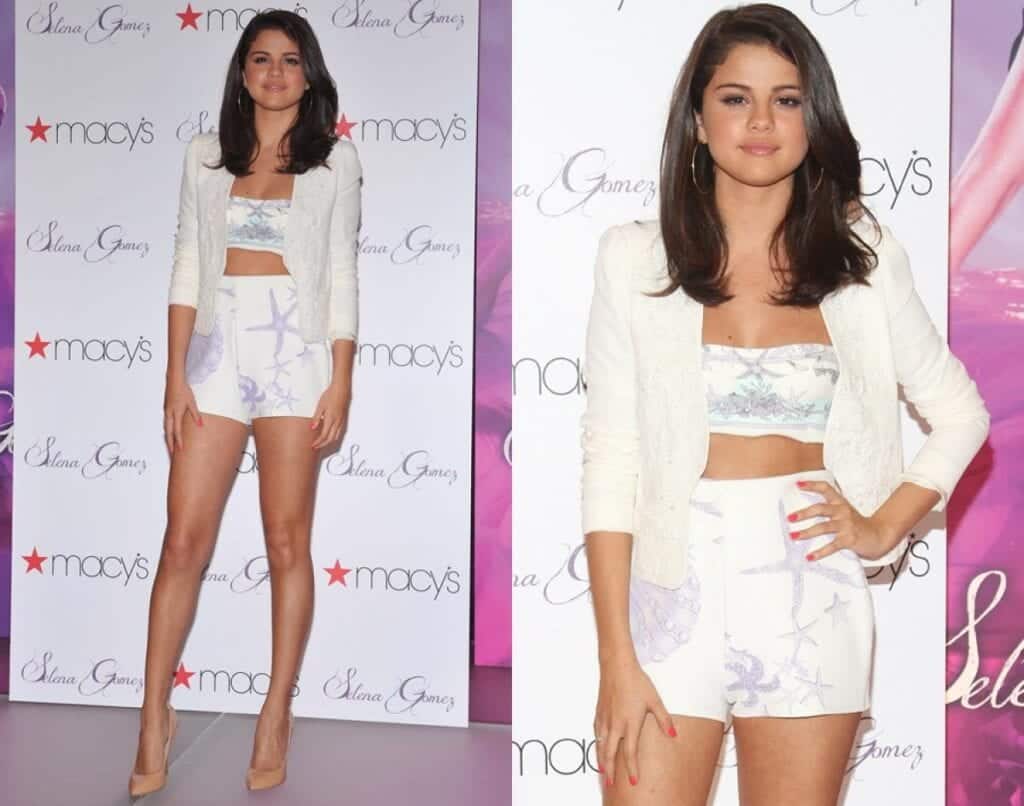 #25- Sassy Holiday Outfit
Enjoy summer holiday parties with a fresh and funky outfit. Try out these simple ideas and outshine in this fashionable outfit.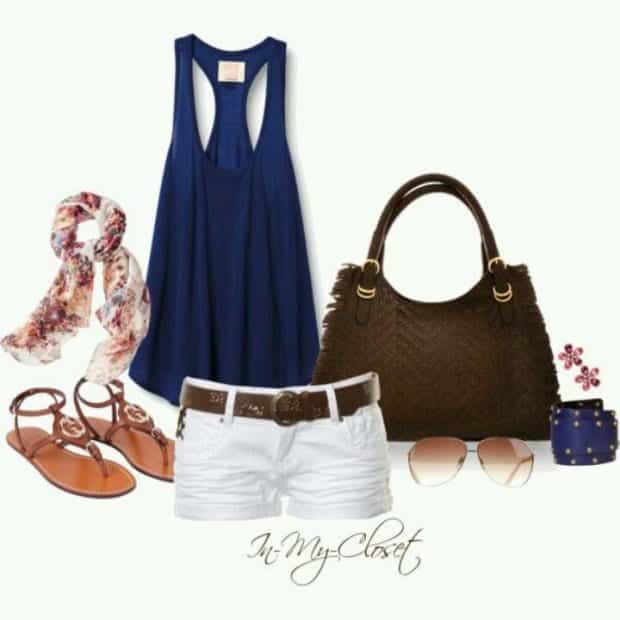 #24- Cute School Girl Outfit – Plain black Shorts with a maroon sweater and white collar peeking gives a school girl look which is very amazing. Wear loafers for more comfort.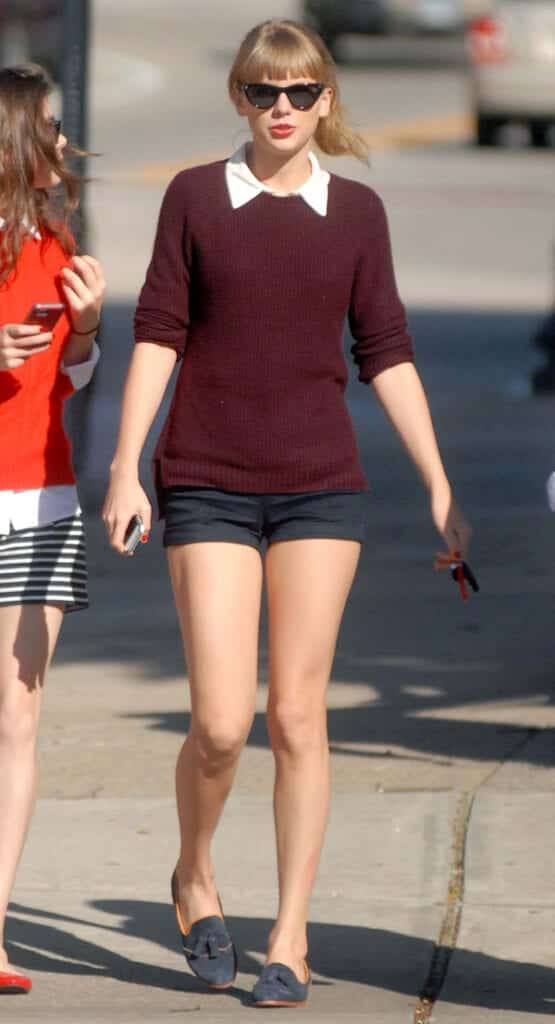 #23- Sexy Beach Outfit with Stripe Full Print
Beach parties need to be flaming while a sexy and sassy same print stripe dress is a must-have. Flaunt your skin and enjoy summers.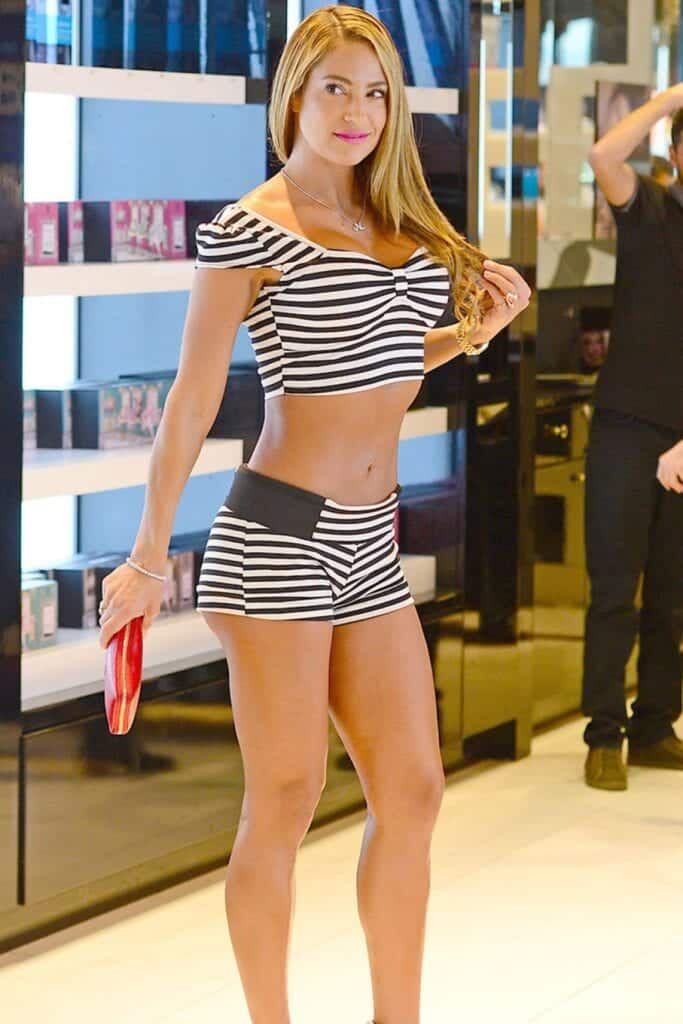 #22-  Summer Street Style Outfit
Oversize tee with denim shorts and studded boots give a very cool and preppy look. You can add more accessories to look at.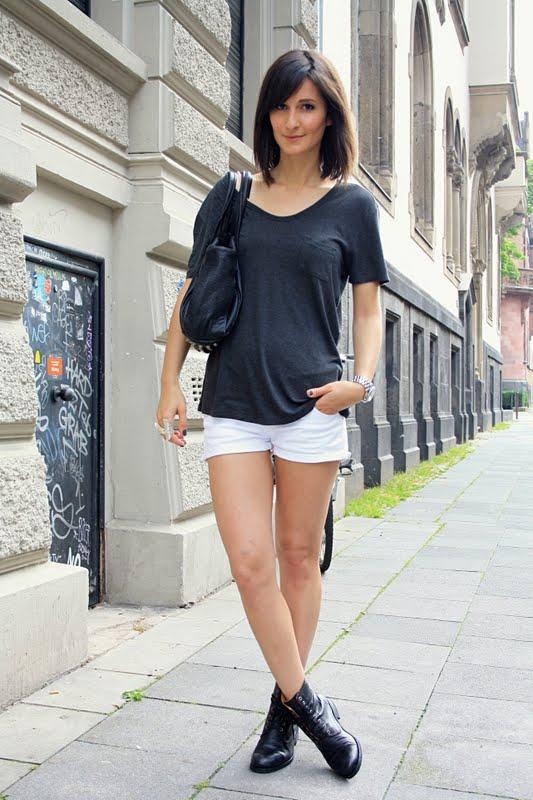 #21- Trendy Printed Shorts with Denim Shirts
A casual day or a beach party, you can utilize printed shorts very well with denim shirts. They look crazy, funky, and fashionable indeed. Since denim is a relatively simple material, you can usually get away with wearing a full print on your shorts, but make sure to streamline your look with the louder prints if your denim is too simple.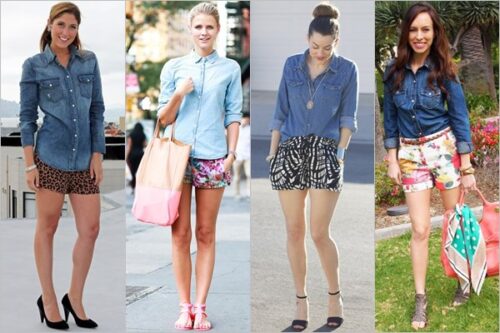 #20- Funky Festive Outfit
Who says you can't wear leather in warm weather? These edgy pairs easily toughen up a casual t-shirt and denim jacket, giving you an instantly cool city-girl vibe.
#19- Red Carpet Style
The suit can be worn with a twist as well. Sassy and sexy Shorts suit can give a fashionista look and add instant belong into your personality. Add some extra inches to your height by choosing from peep toes, pumps or platforms. Keep the Solid same color suit to look fashionable and decent as well.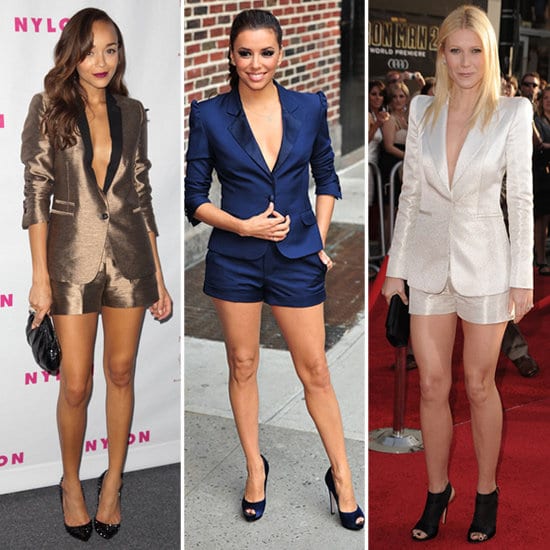 #18- Celeb Style – Beat the heat in summers by opting these sexy summer outfits worn by celebs. Too short shorts are something sportier, and a textured pair is a fabulous pick for garden parties. Tailored shorts are fantastic for the red carpet or formal events.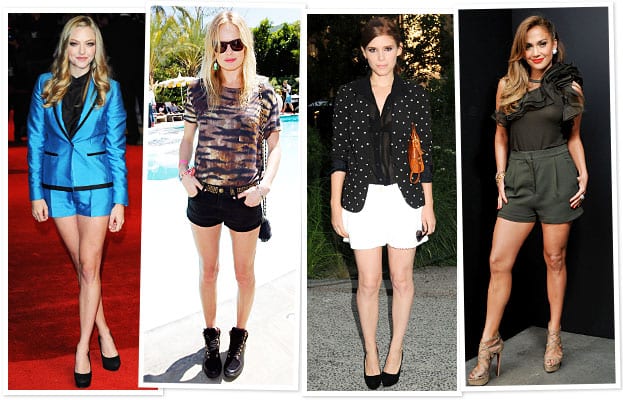 #17- Sexy Date Night Outfit
Keep your date night outfit budget friendly. An ethereal chiffon blouse laced with a collar looks impressive with gold metallic textured shorts. You do not need to overwhelm with accessories.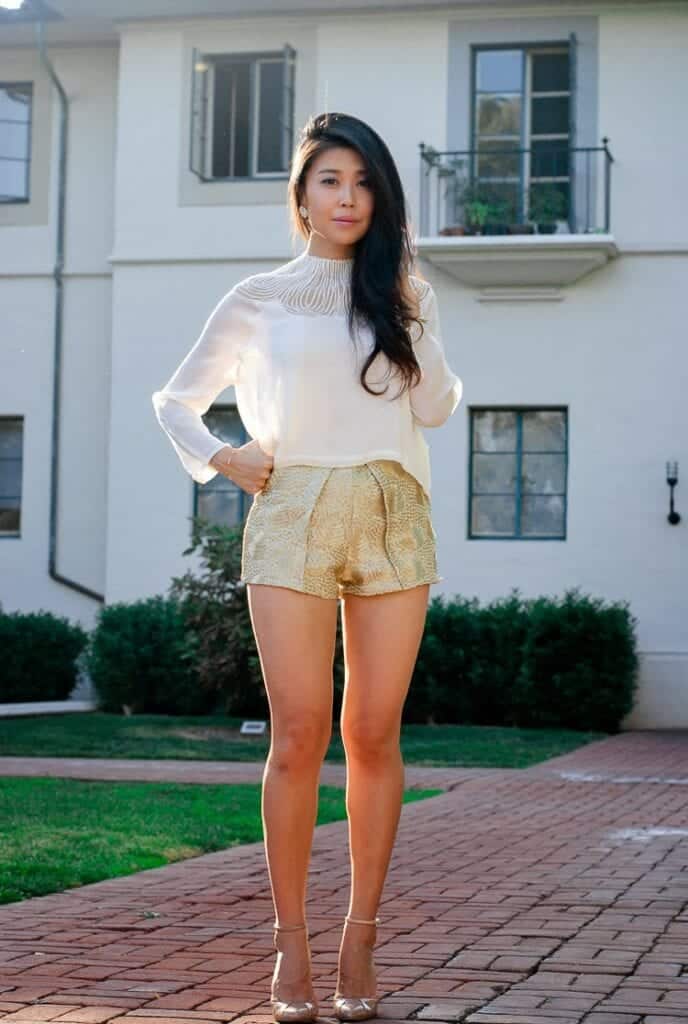 #16- Cool Girl Outfit with Boyfriend Blazer
This look is comfortable and easy. With no efforts, you can look trendy in metallic shorts and a Boyfriend blazer. This is also a good option for fall and winter gatherings.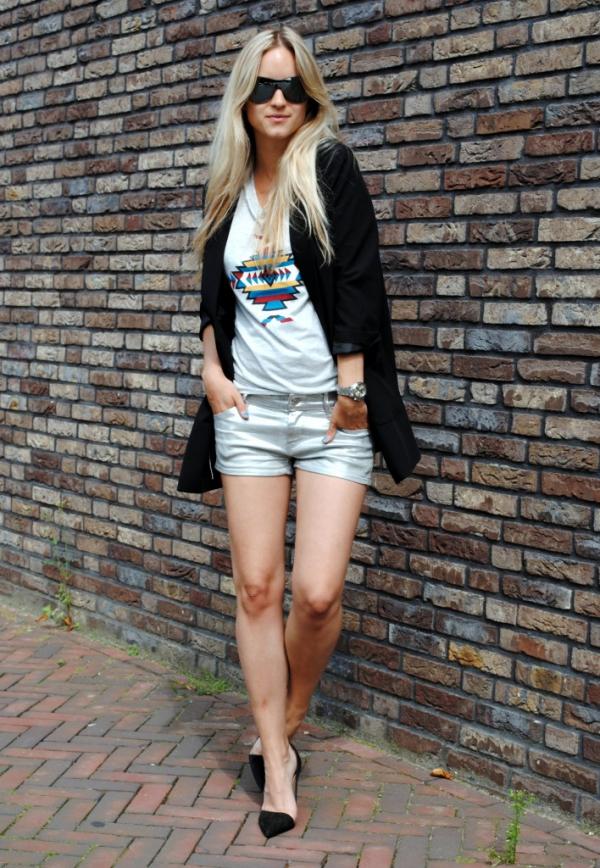 #15- Denim and Sequin Shorts
You can play very well with shorts. Keep experimenting your look. Sparkling and glittery shorts are for party animals. They take your denim from basic to brilliant. You can make studded denim shorts by yourself too.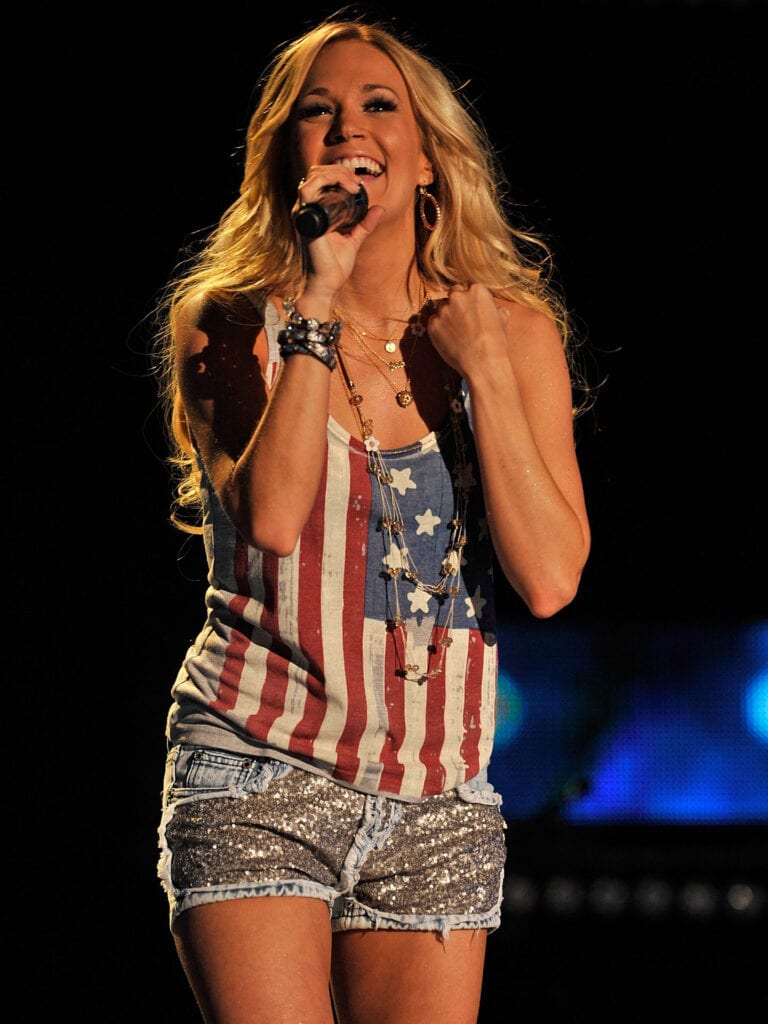 #14- Shorts with Knee High Boots
Black is Black and can be worn in college, casual gatherings, or hangouts. Knee Long boots can keep your legs warm and look very stylish if worn with black shorts and winter dress.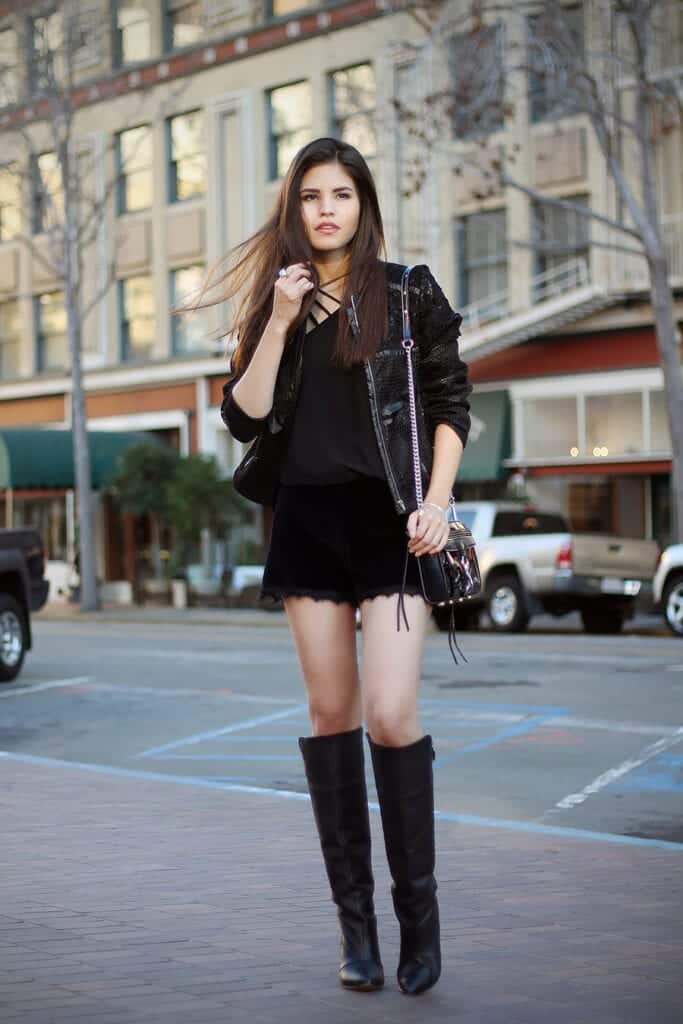 #13- Fashion Blogger Style
Bloggers love these trendy FAV women shorts. A stylish sea green blouse adds more glam in your look. Strappy heel and Retro shades made this look perfect for summer parties.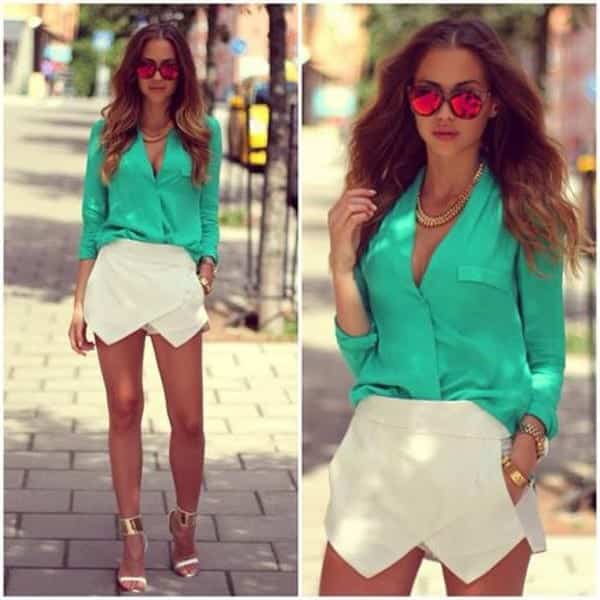 #12- Plus Size Girl in Short Style
Size does not matter when you are comfortable with your body.  Casual shorts with a blazer and Tee looks very trendy on curvy girls.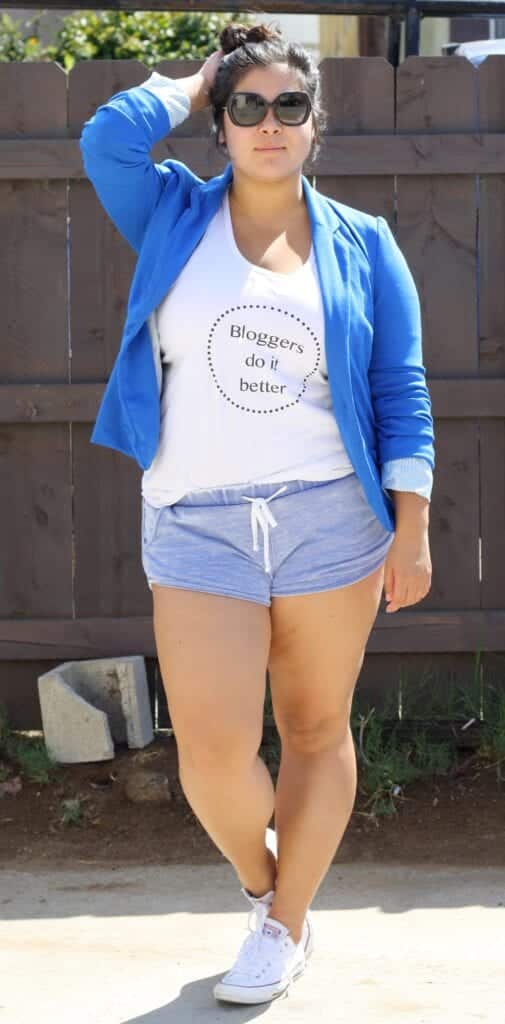 #11- Hipster Look
Who says shorts can't be worn in winters. Layer up with leggings or thigh high socks for a style and warmth.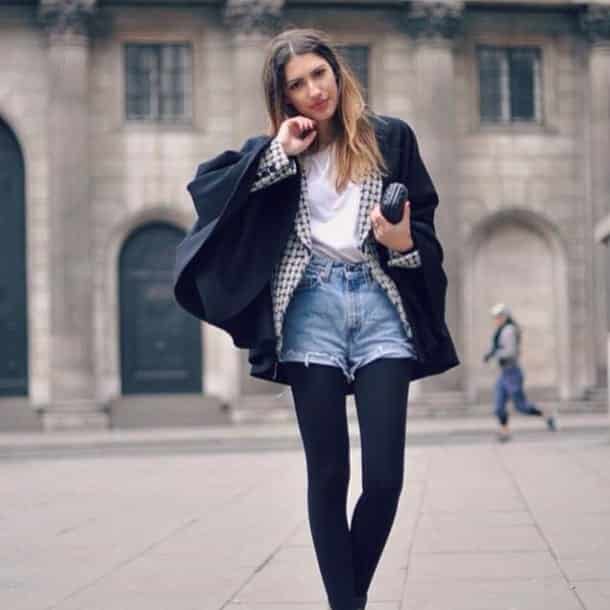 #10- Polyvore Outfit
For a preppier take on the short, try a sleek color block pair. Complement this style with a tucked-in chambray shirt and slippers for off-duty chic. Neon colors add more chic style.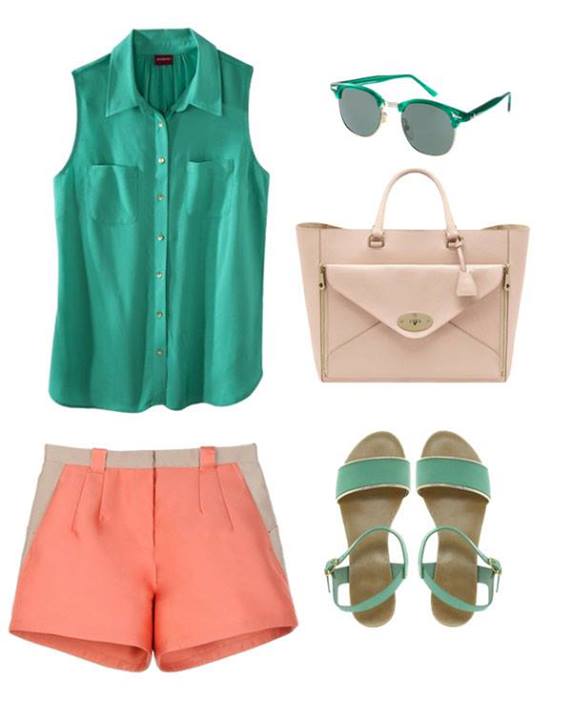 #9- Chic Street Style
This is trendy and never goes wrong on you and sleek girls. An off-shoulder top with denim shorts is a must-have for summers.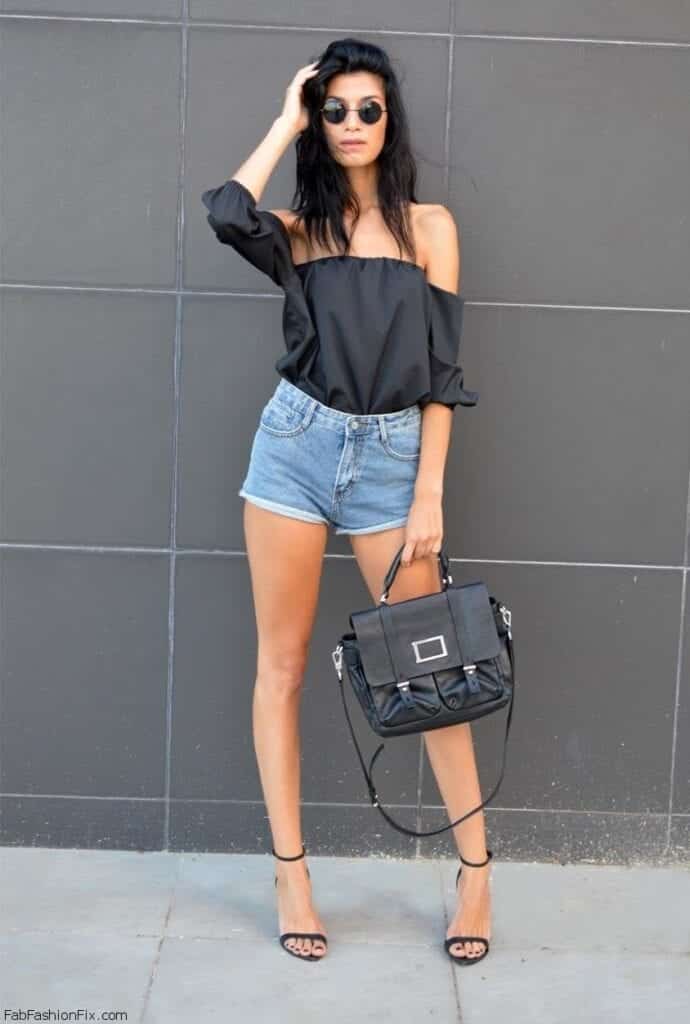 #8- Cheeky Girl in Ripped Shorts
Keep is street style or casual; denim works with all occasions. A sexy T-strap sandal enhances your legs and looks very hot indeed.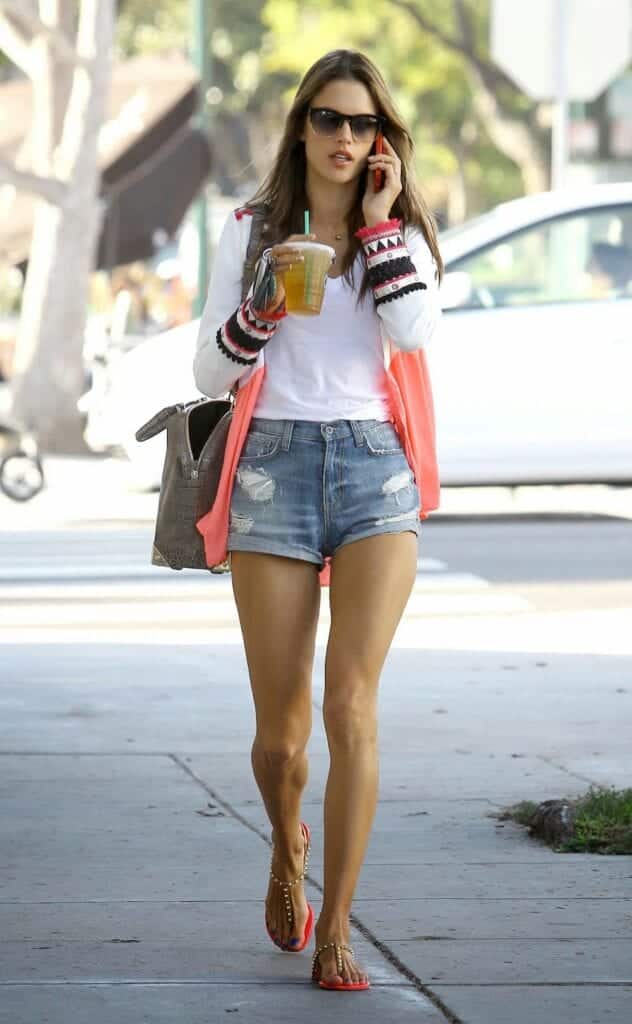 Do have a look at 32 beautiful denim dresses to inspire your daily fashion
#7- Fashionable Spring Dress with Leather Shorts
Leathers are all time favorite and can be worn in all seasons. Pairing it with a casual top and cardigan is suitable for a sunny day in spring.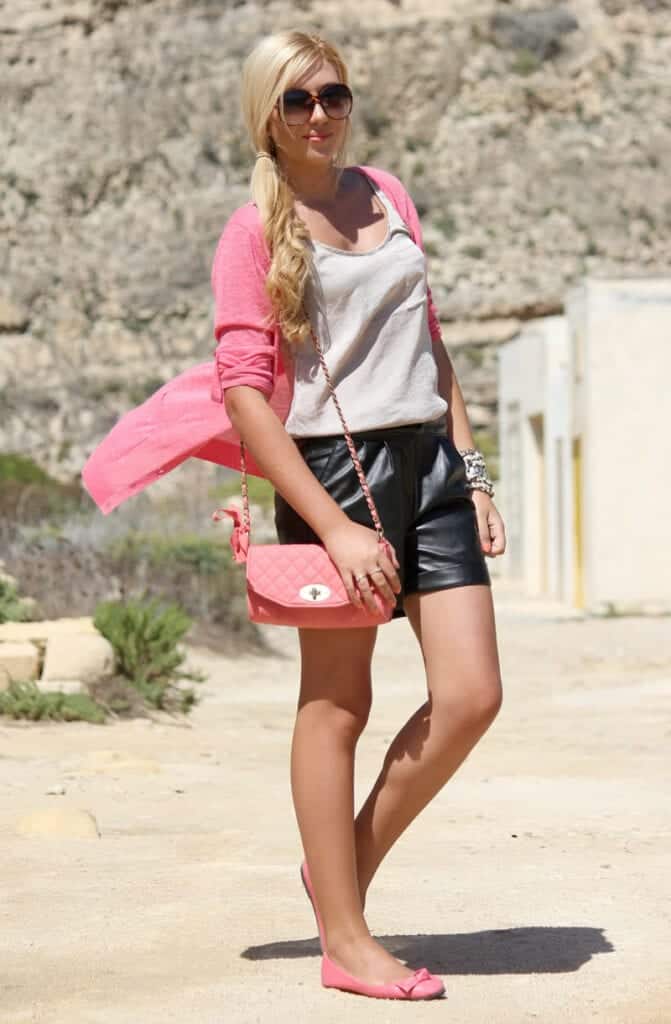 Also, check out Leather skirt outfit ideas – 20 ways to wear leather skirts
#6- Distressed Shorts for Every Figure
#5- Comfortable and Cute College Girl Dress – Thes split detail linen shorts are comfortable and affordable for all. Pair them with right accessories while going to college or routine hangouts.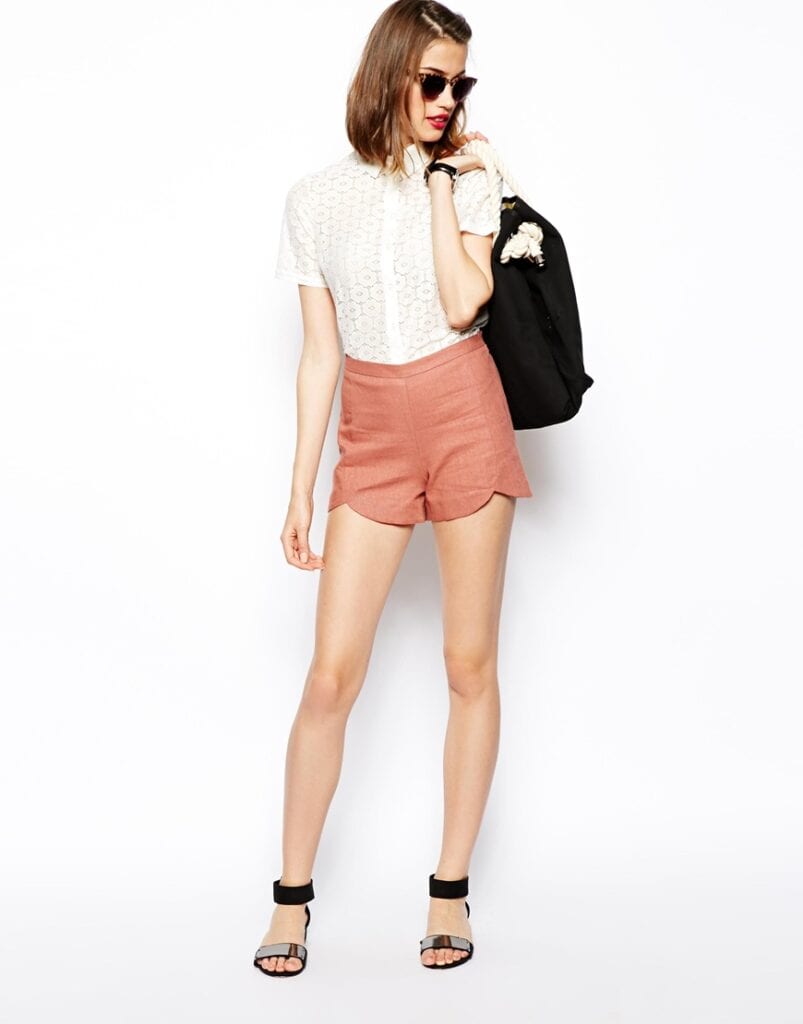 #4- Pretty Shiny Sheer Evening Dress
Rendered in rich brocade or gleaming satin, these luxe-looking shorts are ready for a night on the town paired with a silky camisole and strappy high heels. Just remember the shinier, the better!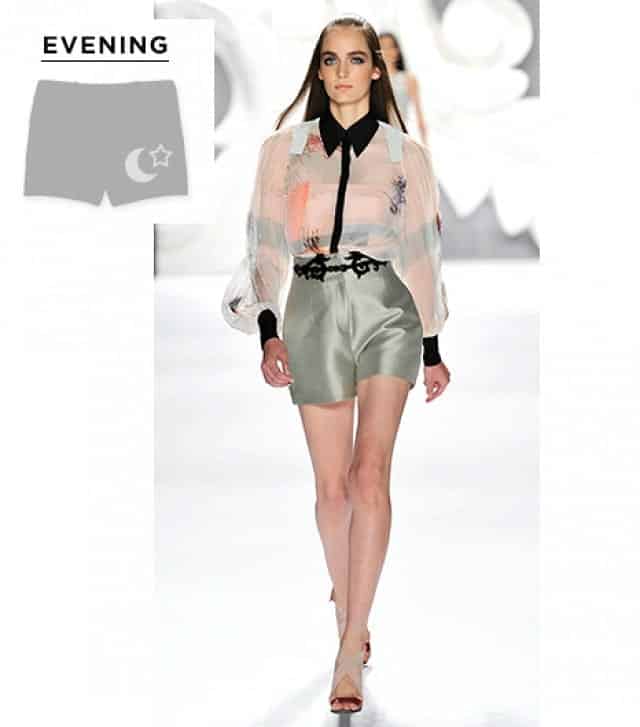 #3- Sexy Summer Embroidered Outfit
Inject a shot of color and embellishment into your summer wardrobe with a pair of embroidered shorts. These punchy designs beg for a music festival outing paired with a diaphanous top and studded sandals.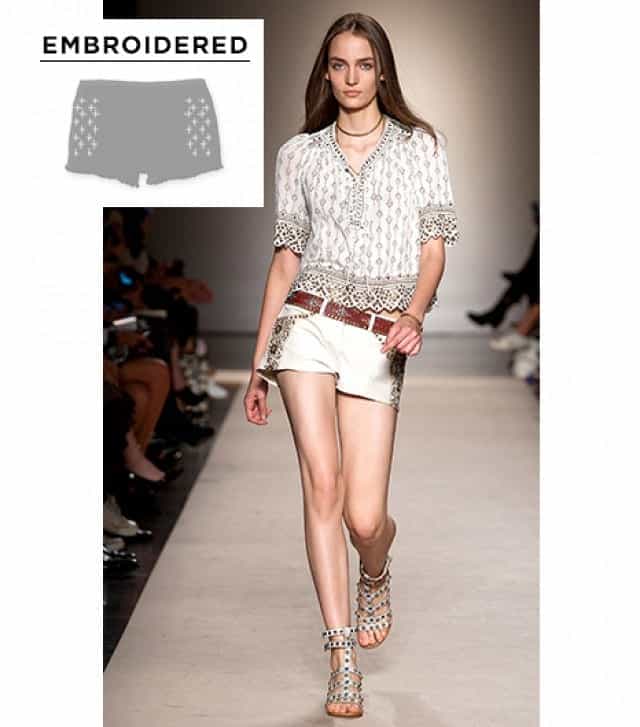 #2- Party Look with High Waisted Shorts
Here are some celeb icons who always know how to rock a good high waisted short. Like Miley, a basic black high waisted short with white blouse looks glamourous if paired with a sequined blazer.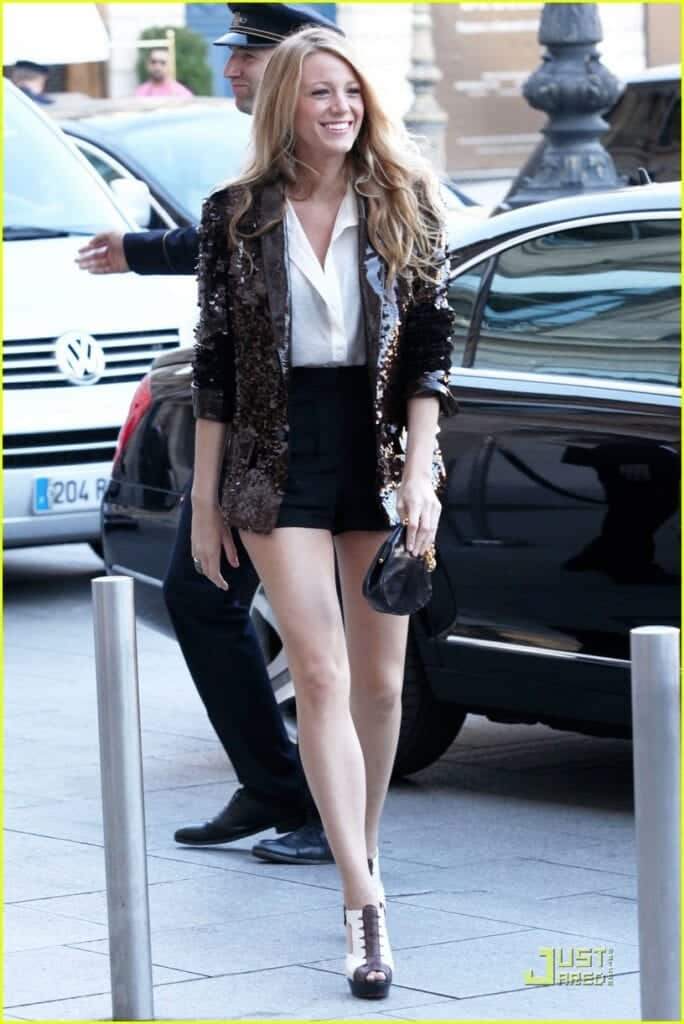 #1- Casual Basic Black Dress Combo
When in doubt, wear black. There's nothing more versatile, sophisticated, sexy, and conservative—all at the same time.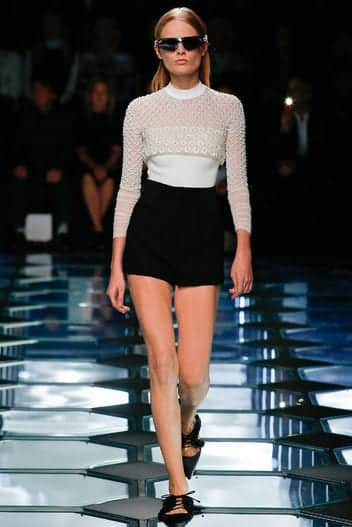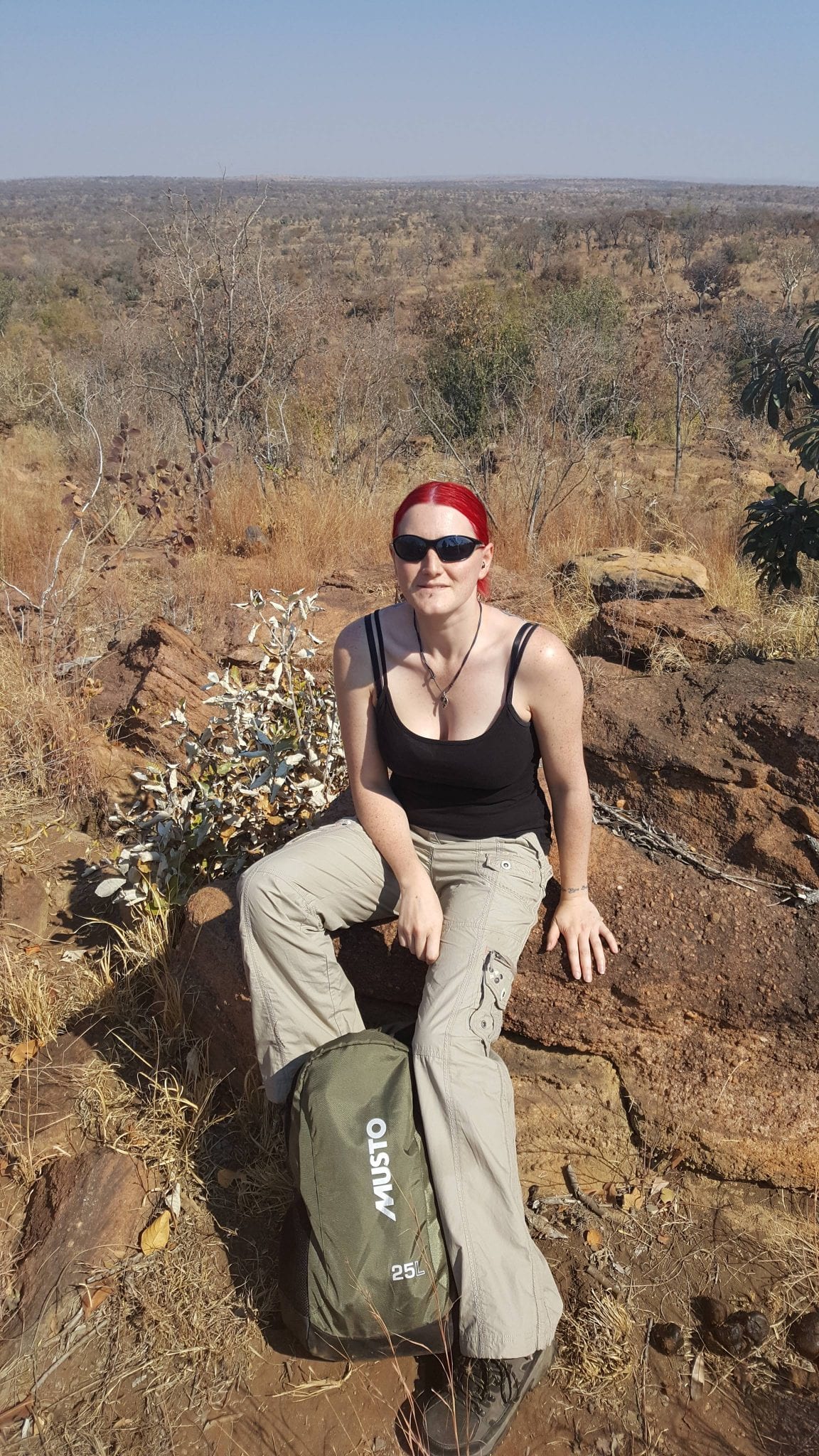 Caz, aka Vixen, has been freelance creative writing for several years. She has a lot of experience in different fields including high street fashion, tattooing art, and even the gothic and historical costumes. Caz has a Diploma in Fashion and Textiles and also a Bachelors Degree in Historical Costume and Corsetry. Her passion lies with gothic design, corsetry and any other styles considered to be taboo or unusual. Style-wise Caz has a love for Vivienne Westwood and her take on the punk era. Although Caz loves the weird and wonderful, she has a deep love for all fashion and allows this to show through her work.