Preppy Outfits Ideas. Whenever we think of "preppy style", two things automatically pop into our mind- private and prep school. The preppy style is actually a combination of these two. Private indicates all the rich and luxurious pieces, while prep is all about the formal touch and crisp and clean look. So, whenever we combine these two things, it's a whole new style. Just for your information, preppy style isn't just for these two groups but everyone alike. So, do not fear dressing up at all! It is a statement style, and anyone can carry it equally well.
The preppy style was very much in fashion till the nineties, and it was incredibly famous amongst the high schoolers. But then the pop and grunge took over, and preppy lost its shine somewhere. But not anymore; since the last few years, the world is going crazy over the preppy style once again. There are two main reasons for that- it gives a vintage vibe; secondly, it makes one look incredibly elegant and charming. It is a great style for all the boss ladies out there!
How to Dress Preppy?
The preppy style is a style one can never ignore! In our last post we talked about Preppy Hairstyles for Women, and today it's all about preppy outfits. Preppiness is like a fashion statement that anyone can adopt regardless of their age, shape, and size. The key to rocking preppy style is to be confident in yourself. If you style up all gorgeous but don't have the confidence to carry yourself or embrace your look in front of a crowd, it's all going to waste. And you don't want that. Well, worry not because we have your back. Whether you are into preppy fashion forever or are new and want to try your luck with a new appearance, this article is for you!
There is a constant misunderstanding of preps being snobs, which, judging by the costly attire and accessories they buy, is not surprising. However, this assumption can be very easy to attain if you are not careful about dressing. So how do you succeed in getting the preppy look without looking snobbish? What make-up style should you use? This article will cover the essential tips on dressing like a preppy girl, preppy style clothing ideas and creating your own pretty, snob-free, preppy look.
Do's and Don'ts of dressing up preppy.
Here are a few do's and don't's of dressing up preppy. Make sure to keep these tips in mind if you want to rock your preppy look!
Ensure that your look is all formal. Don't try to add a touch of casual unless you want to ruin your look.
The more color-coordinated your outfit, the better!
Try to match your accessories with your outfit, especially the purse and shoes. Well, matching belts and hats are always a plus.
Try not to wear outfits above the knee length.
Keep your outfit as classy as possible, and refrain from adding a loud or funky touch.
Always tuck your shirt in, especially with a skirt or blazer pants.
Wear pantyhose with short dresses.
Refrain from wearing informal shoes and instead stick with boots or ballet flats.
Little accessories like a pearl necklace or studs are a must!
Remember the three C's of preppy style- classy, clean, and crisp!
Your outfit must be well-fitted, neither baggy nor tight!
Never forget to do your hair with preppy outfits- ribbons, pearl clips, printed headbands are the best options.
Colors sure do have a significant impact on everything. If you are all about preppy style, ensure you will have the right colors: blue, black, and white.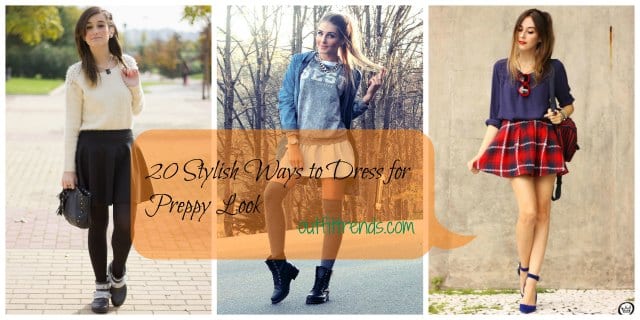 ↓ 20 – Must-Have Items for Preppy Style
Creating a whole new wardrobe or adopting a contemporary style is never an easy job. Being a girl is hard enough because we need so many outfits, matching shoes, accessories, hairpins, and whatnot. Isn't it true? Well, if you are a girl who wants to adopt the preppy style, you need to know that you'll have to make an effort.
Begin with inspecting your closet and seeing what pieces you can use. Here we are about to provide you with a list of preppy style essentials. If you have them, that's the best! But if you don't look for similar pieces and you can use them instead of them. If both of these ideas look flop to you, it's time you go on a shopping spree. Remember that a bit of investment in your appearance or wardrobe will never go to waste.
Here is a list of preppy style essentials for you all:
Leather tote bag
Whimsical dresses, skirts, formal suits
Pearl/diamond set
Headbands, scrunchies, ribbons (I highly recommend going through our guide on the Puffy Headband Trend)
Cashmere/fringe scarves
Nude long coats
Riding boots
Classic watch
Ballet flats
Striped sweaters/tops
Peachy-pink makeup pallet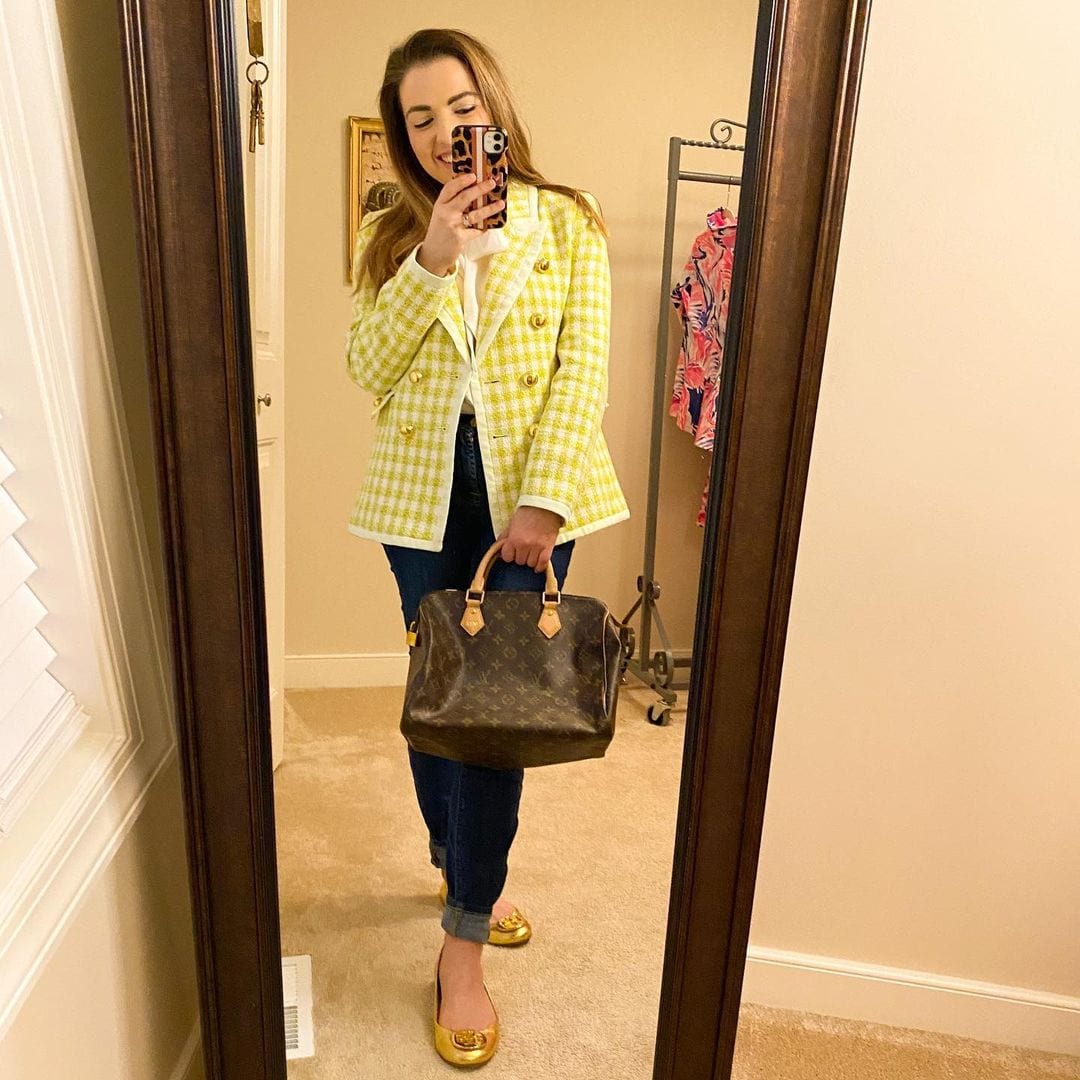 ↓ 19 – Preppy Girl Dressing Tips
Most preppy girl fashion will consist of plain, classy clothing from upper-class retailers such as Louis Vuitton, Coco Chanel, Ralph Lauren, and Vineyard Vines. Preppy wear colours consist of pinks and yellows with the odd blue thrown in. Remember!
The preppy look is all about being intelligent and well educated, so make sure your look is classy and not trashy. Collared tops with either puff or long sleeves are ideal. Why not accessorize these with a cute tee?
Tartan is a favourite pattern choice for preppies, so it is not unusual to see a preppy girl rocking tartan skirts, jumpers, and knee-high socks. Make sure your tartan is matching, though. For example, do not wear a red tartan skirt and then wear blue tartan socks. This will destroy your preppy image, and the feel of being educated will go flying out the window.
The most commonly seen preppy skirt is the very versatile short pleated mini, and these do look stunning with knee-high socks and the right style of top to go with it. Why not find your perfect colour of tartan, which complements your complexion?
↓ 18 – Footwear for the Preppy Girl
A preppy girl's shoe rack will consist of simple footwear such as tennis sneakers, loafers, and moccasins. Brands such as Rainbow Sandals, Jack Rogers, and Sperry's Top-Sider Boat Shoes are all a must for any wannabe prep. Topsiders are great as a summer shoe and, as any prep will know, are the perfect footwear when aboard daddy's boat.
All preps have some nautical twist and will gladly show this in their clothing and footwear. Flat, classy oxfords are an excellent choice for preppy girls. They come in a range of colors and are brilliant for adding a sophisticated twist to any outfit?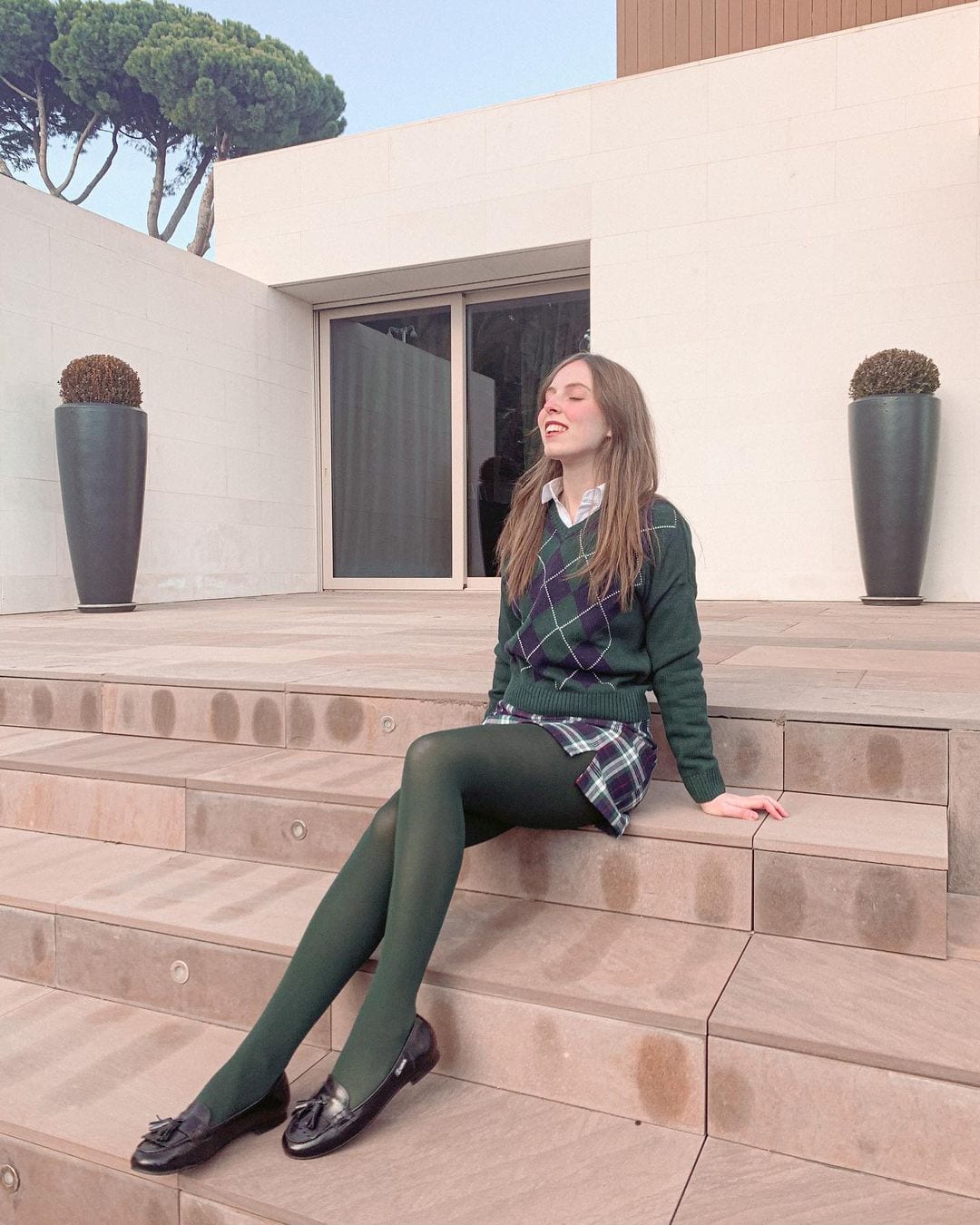 ↓ 17 – Preppy Make-Up Look
Perfectly groomed, clean hair and flawlessly applied make-up! Ideally, a good complexion to start with help as you will not need such a range of make-up items such as concealer and foundation. Apply makeup to clean skin as preppy girls have a huge thing about personal hygiene. Most make-up tones will include pastels and neutral colors.
These have a cute and intellectual look to them and do not come over as brash or cheap, which the preppy girl most definitely is not! Could you keep it simple?
Remember, preppy does not mean snobby. If you try too hard to gain the preppy image, you may come across as pretentious, and this is completely missing the point of the prep style.
Let's see some top fashion bloggers in preppy style outfits. You can get many ideas from these pictures(via) as to how to make a perfectly preppy outfit combination.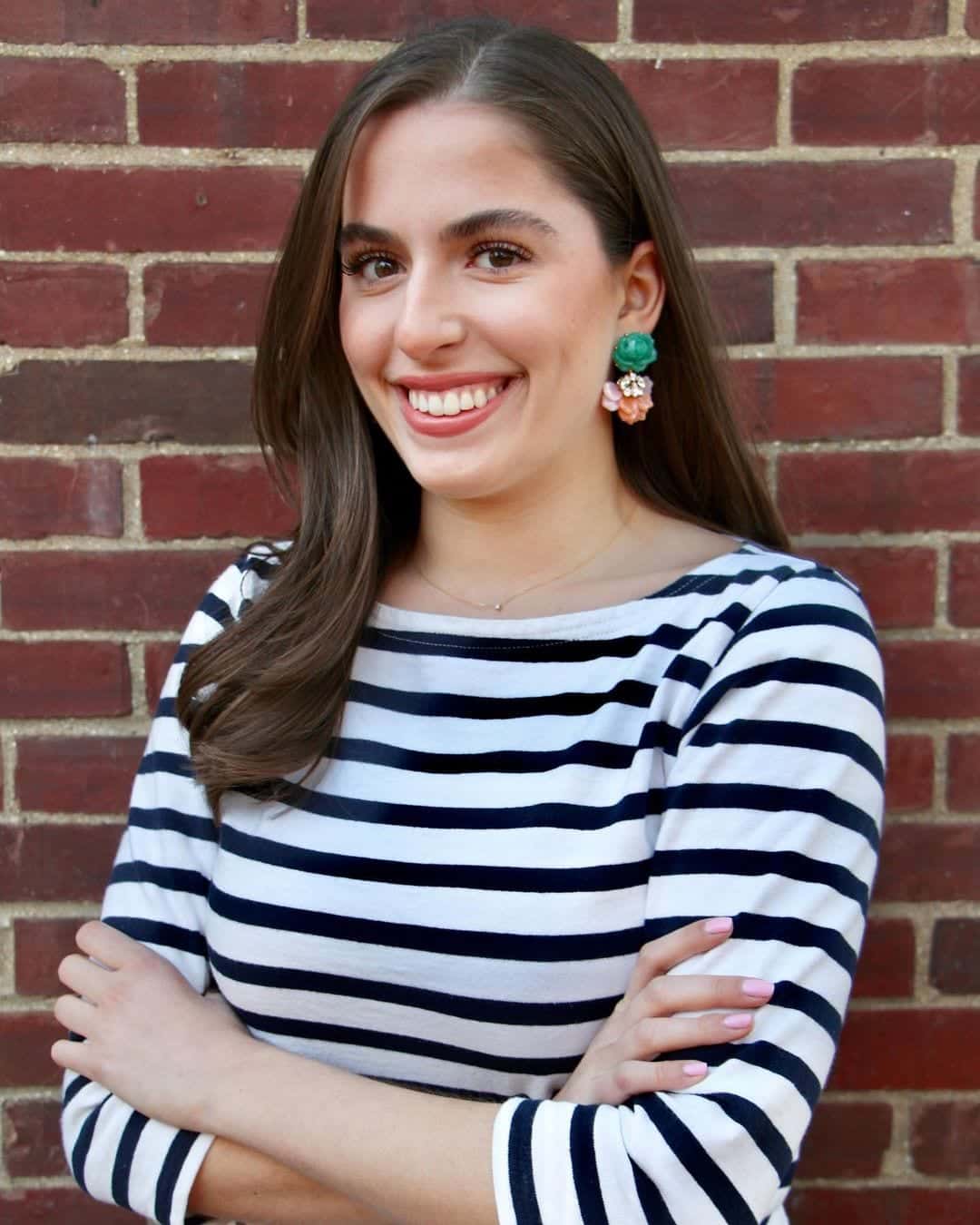 ↓ 16 – Hairstyles with Preppy Outfits
No preppy style look can ever be complete without preppy outfits. Whatever type of preppy outfit you are about to wear, remember that preppy hairstyle is a must! You can go with hairstyles such as high ponytails, sleek bun, and neat curls.
Well, this alone can never be enough! You must wear pearl clips, headbands, scrunchies, and ribbons. Well, not all together, but one of them or two in any combination. A great tip is to match your hair accessories with the colour of your outfit.
↓ 15 – Preppy Celebrity Style
How can a person ever style well if there are no celebrities and famous people to get inspired from, right? We all see celebrities styled up all cute and elegant but little do we know the exact name of their statement style. If you are in this sort of confusion, here are the names of a few renowned people who are the preppiest.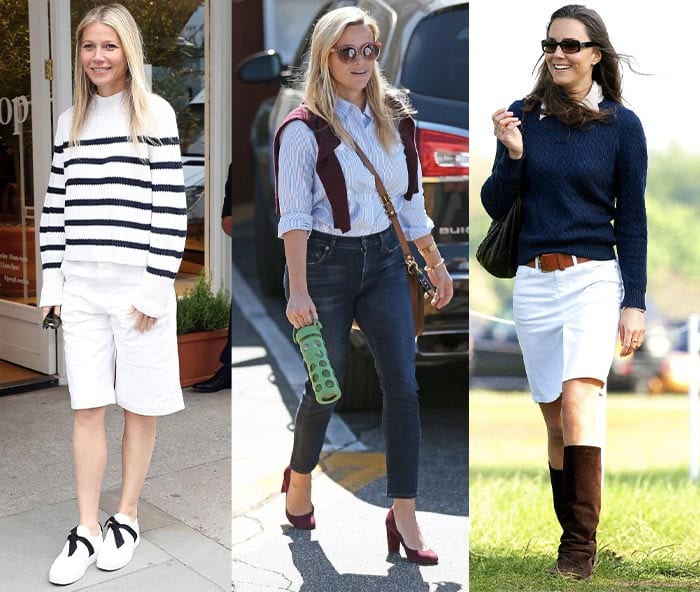 ↓ 14 – Inspo for High Schoolers
The preppy style is a must for high school queens. If you are the all-girly person in your squad or who can't stand the messy looks, we recommend you adopt the preppy style and let your charisma do all the magic on high school sweethearts. You can go with plaid and polka dot prints to look preppy yet fresh if you aren't up for plain outfits.
↓ 13 – For College Girls
Gone are the times when college girls were into grunge! These days girls want to look like boss ladies, all suited! If you are preparing for a business school, here is a look you can try out.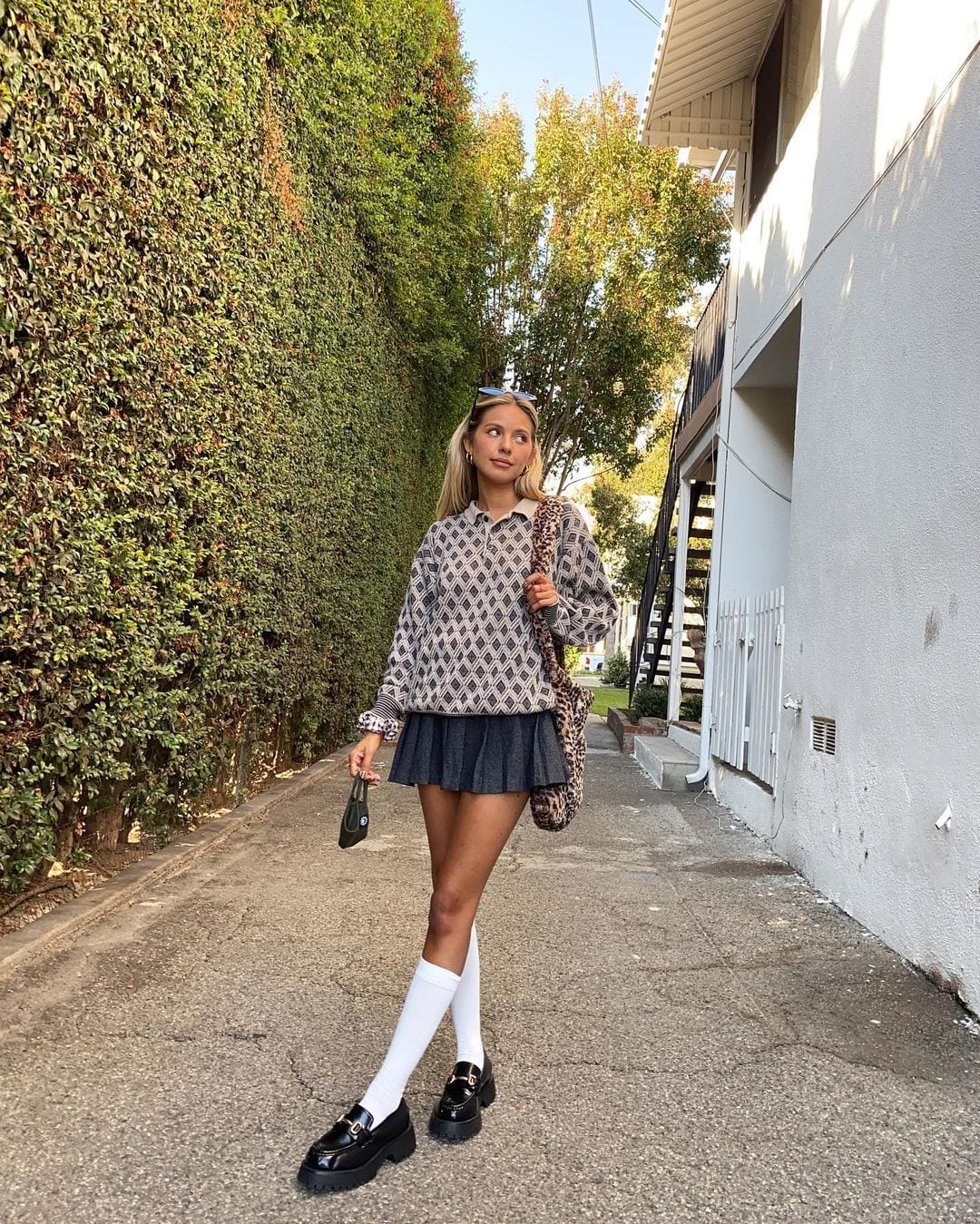 ↓ 12 – Street Style Look
Who says street style look has to be a little rough? You can always walk down the streets looking all preppy! Here is a great street-style look that almost anyone can rock.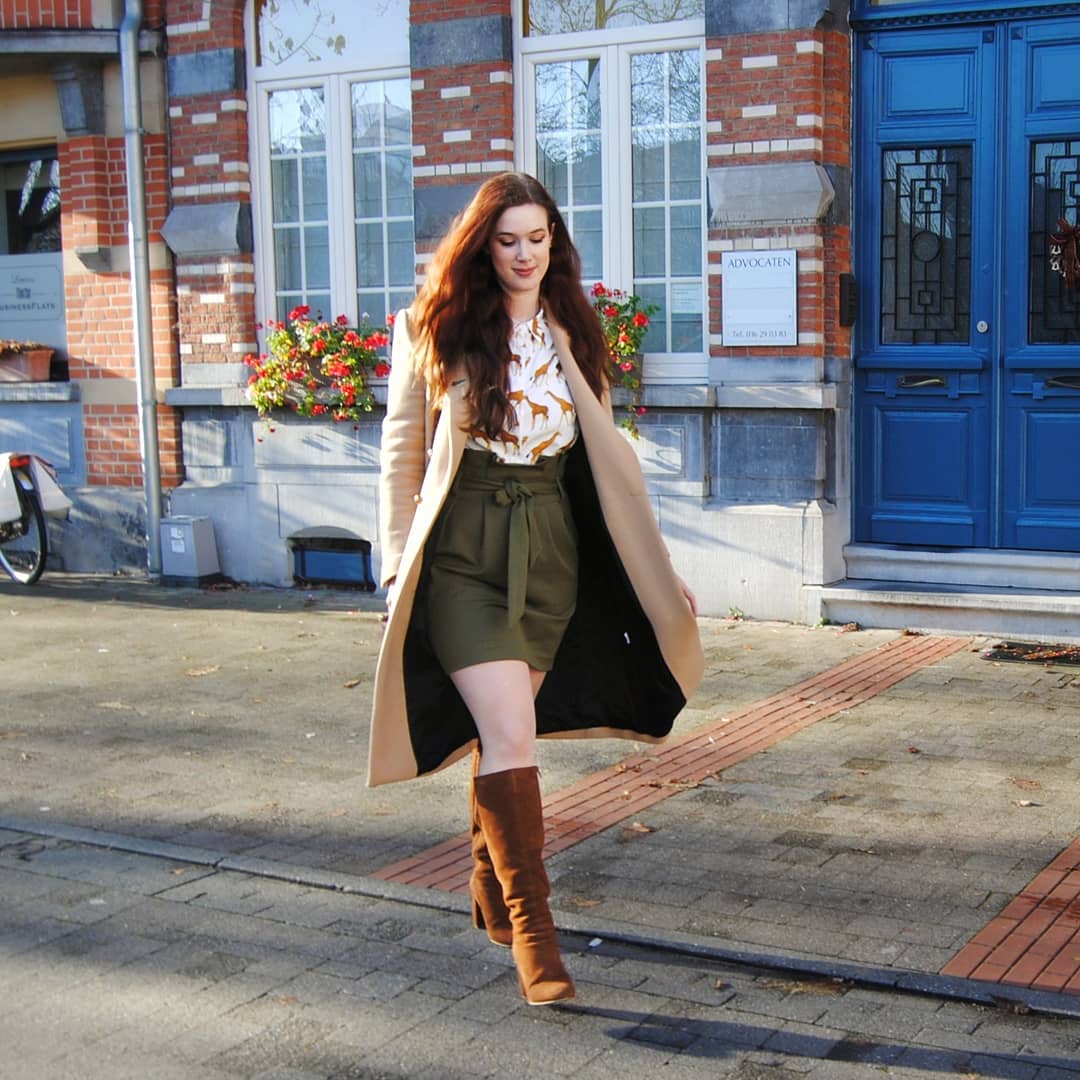 ↓ 11 – For Plus Size Women
Fashion brands play a significant role in making any trend go famous. There are many brands like Kate Spade, Ralph Lauren and J.Crew, Vineyard Vines known for designing preppy clothing. Here are a few plus size women acing the preppy style.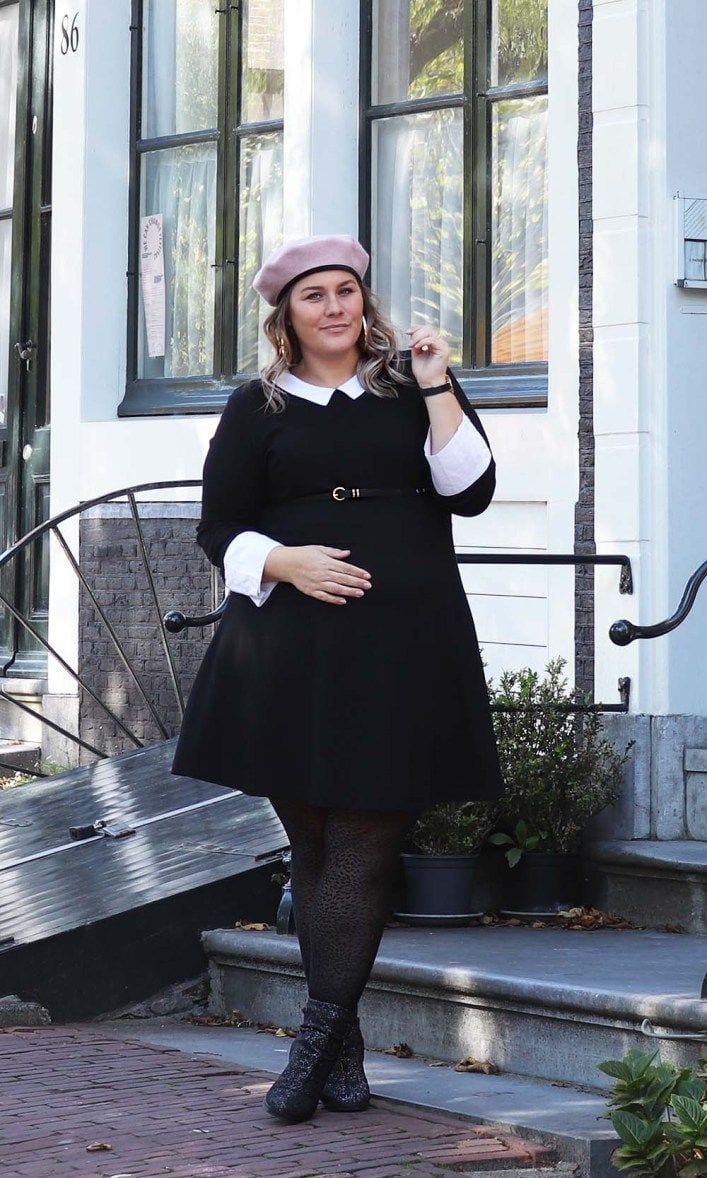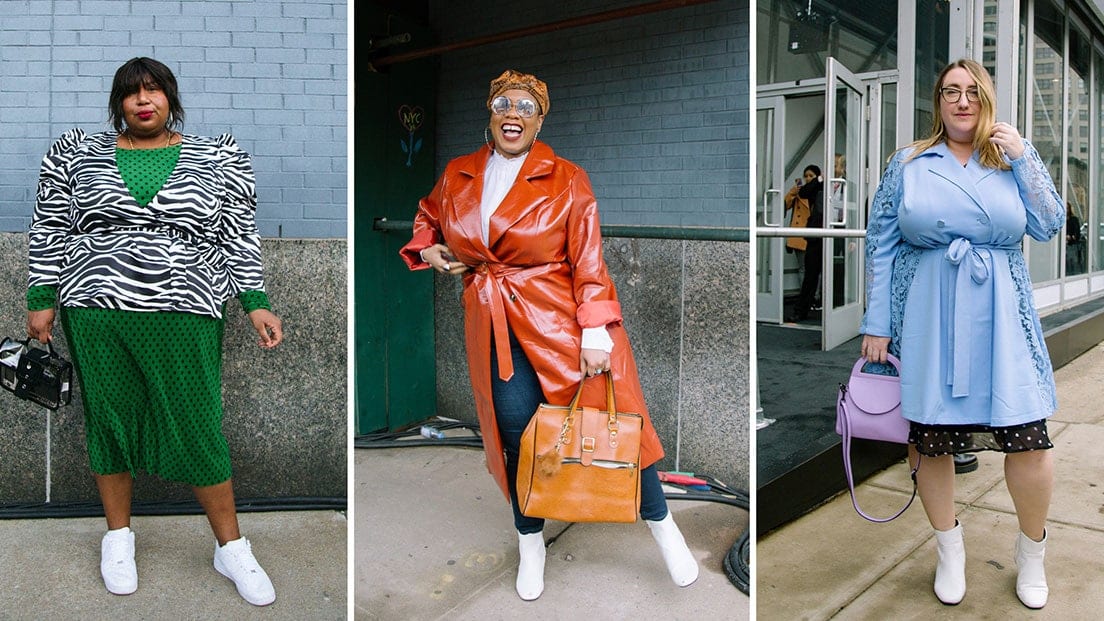 ↓ 10 – For Teenagers
Teenagers are more into preppy style as compared to the prep or private schoolers! If you are a teenager who is into the preppy style, we recommend filling up your wardrobe with cute skirts and crip tops. Oh well, don't forget to add ribbons to your ponytail.
↓ 9 – Preppy Pretty Royale High Outfit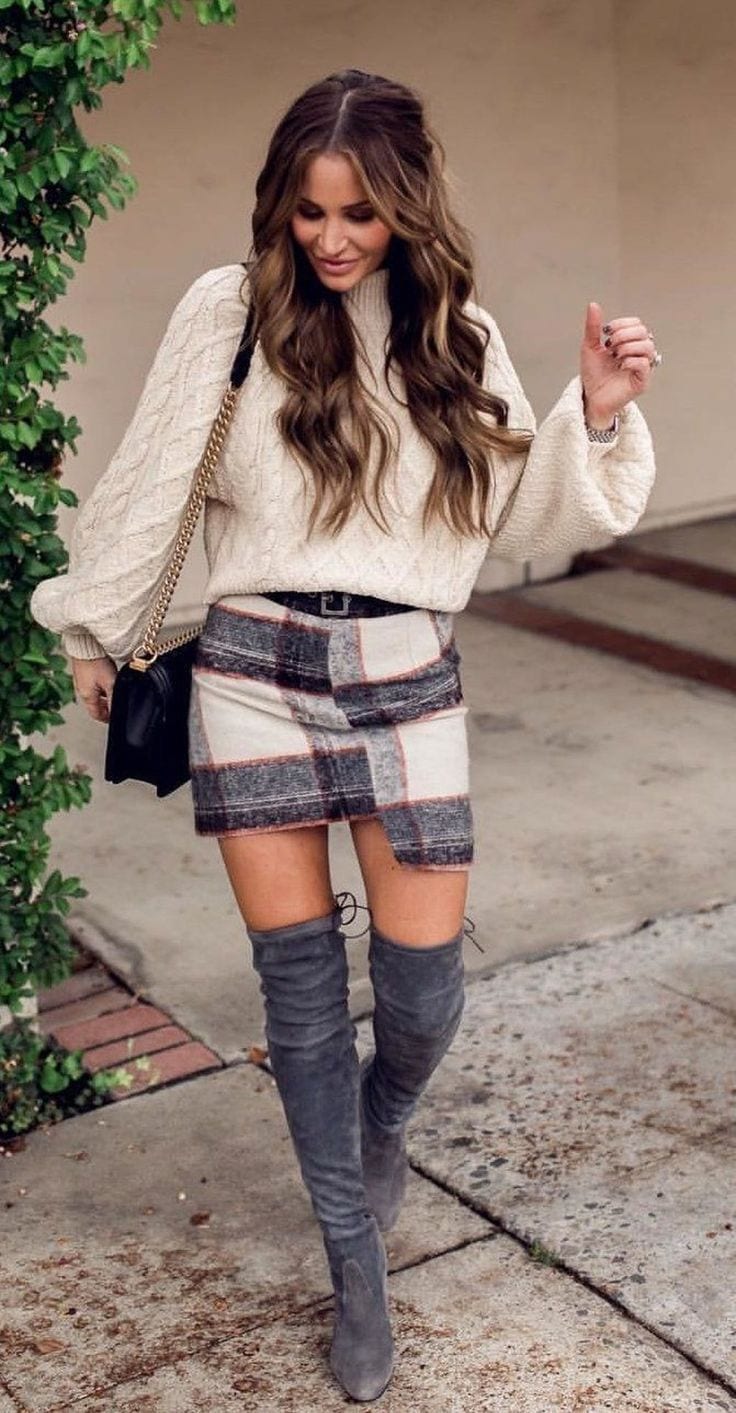 ↓ 8 – Preppy Office Wear
The office is worn for the preppy woman- Great colour matches up with red and black—a collared shirt with a black jacket and a lovely black Louboutins with a matching bag. Collared shirts mostly require tying up your hair.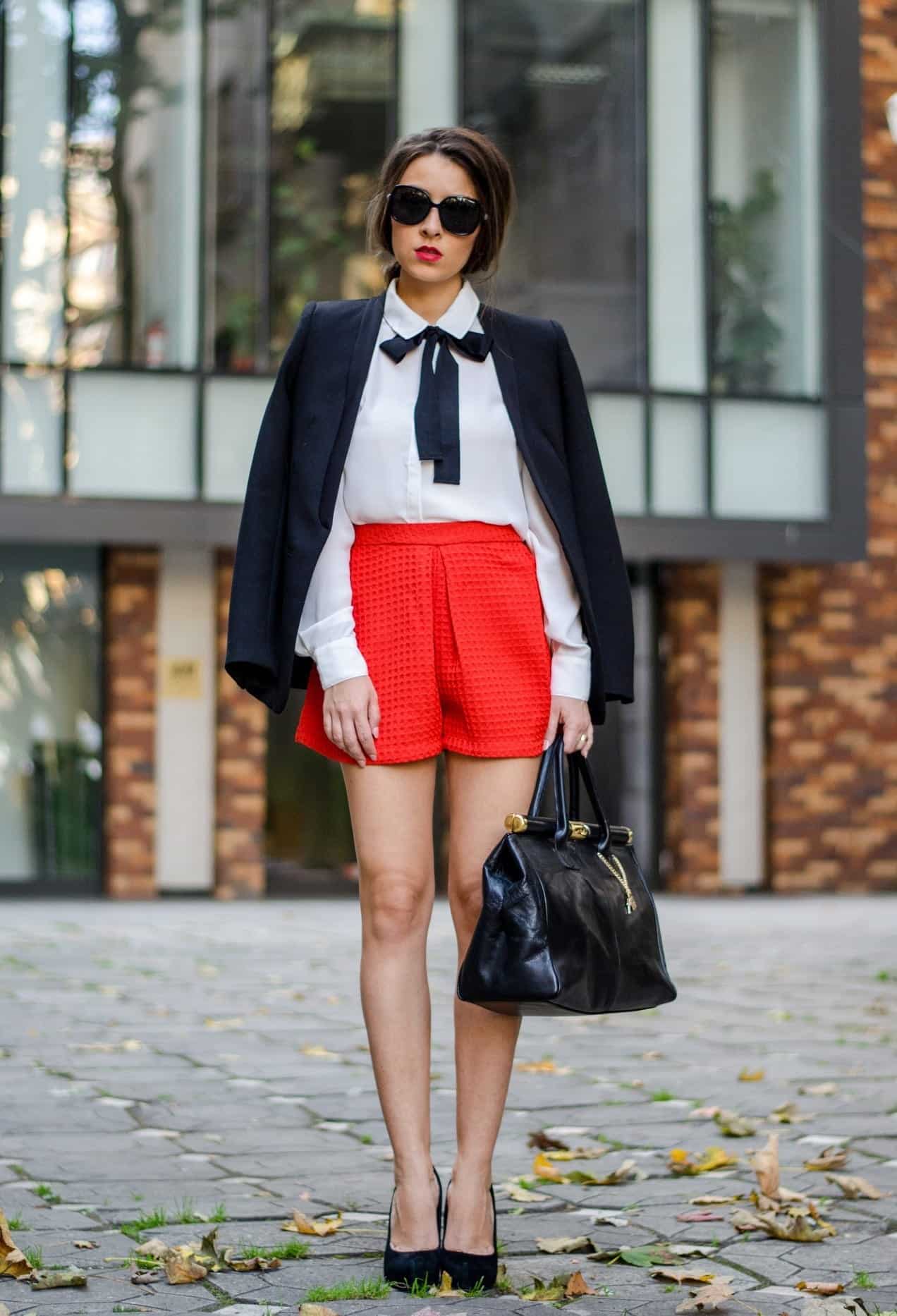 And if you're looking for more preppy workwear ideas, I recommend watching the Netflix series 'Emily in Paris.' Or go through our post on French Fashion Trends & Ways to Dress Like a French Girl.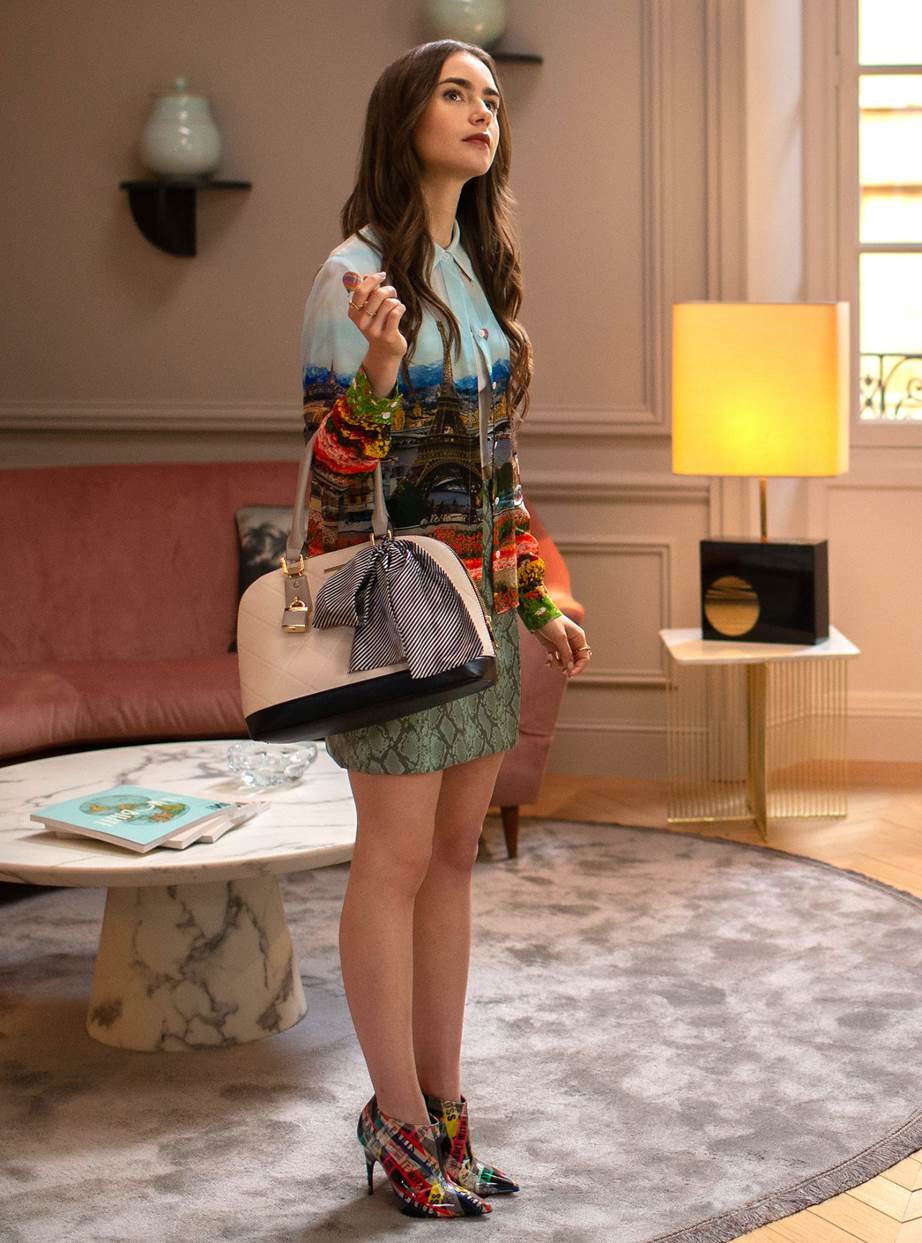 ↓ 7 – Black and White Outfit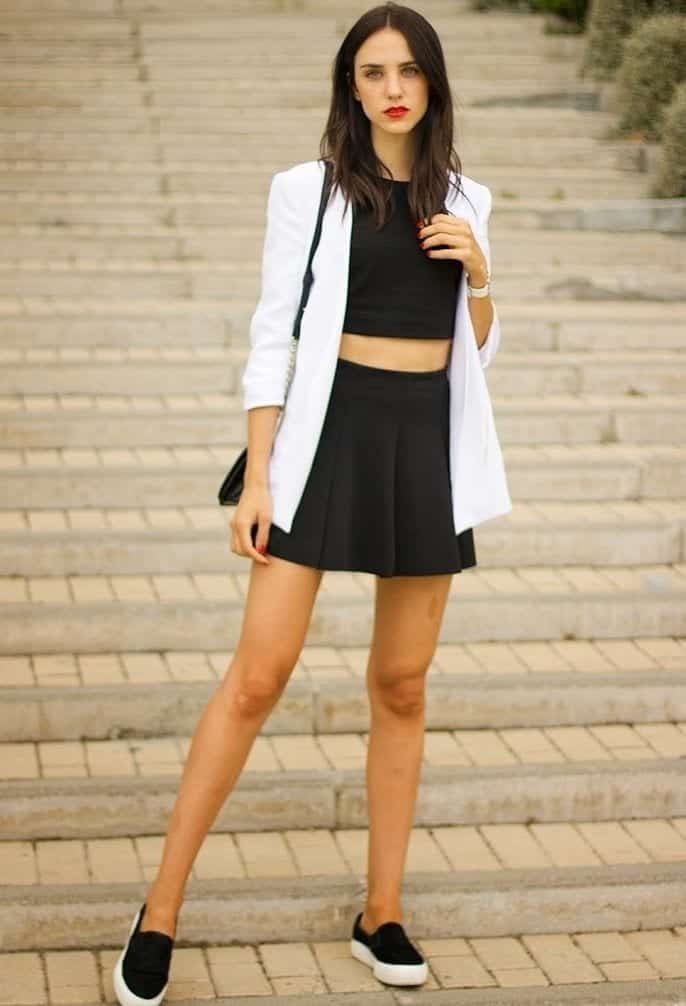 ↓ 6 – Oxford and Preppy
Oxfords are preppy girls' best friends. So always invest in a good pair because they can be matched up with so many outfits these days.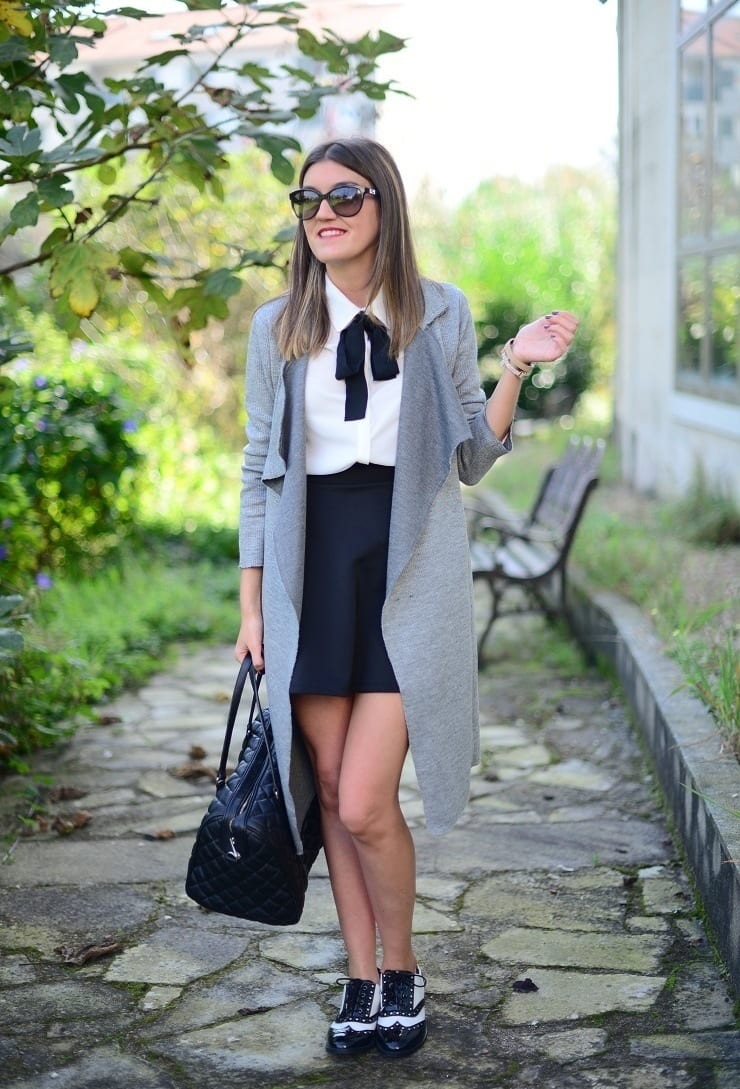 ↓ 5 – Biker jacket with Polka Dot Top and Midi Skirt
What a fascinating way to wear your leather jacket and keeping everything else toned down to follow your inspiration and add the spice jazzed up with a blue skirt and black heels. Part rock anthem is what this outfit should be called for stylish girls.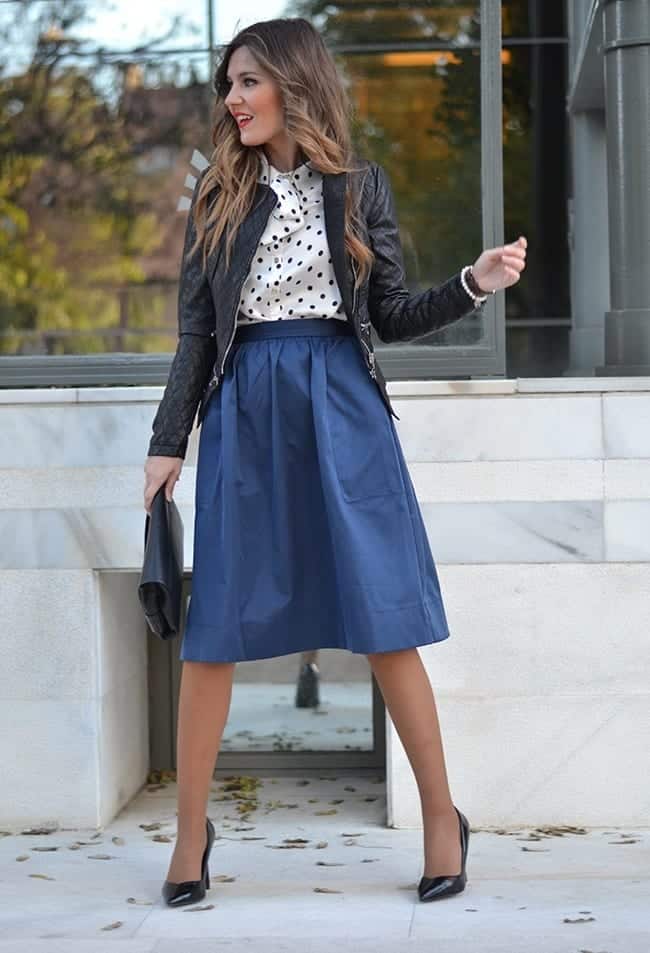 ↓ 4 – Peplum top with Knee High Boots
Peplums are one of the super preppy clothing items so we highly recommend making them a part of your wardrobe. Here are more tips and ideas on Different ways to Wear Peplum Tops in Summers.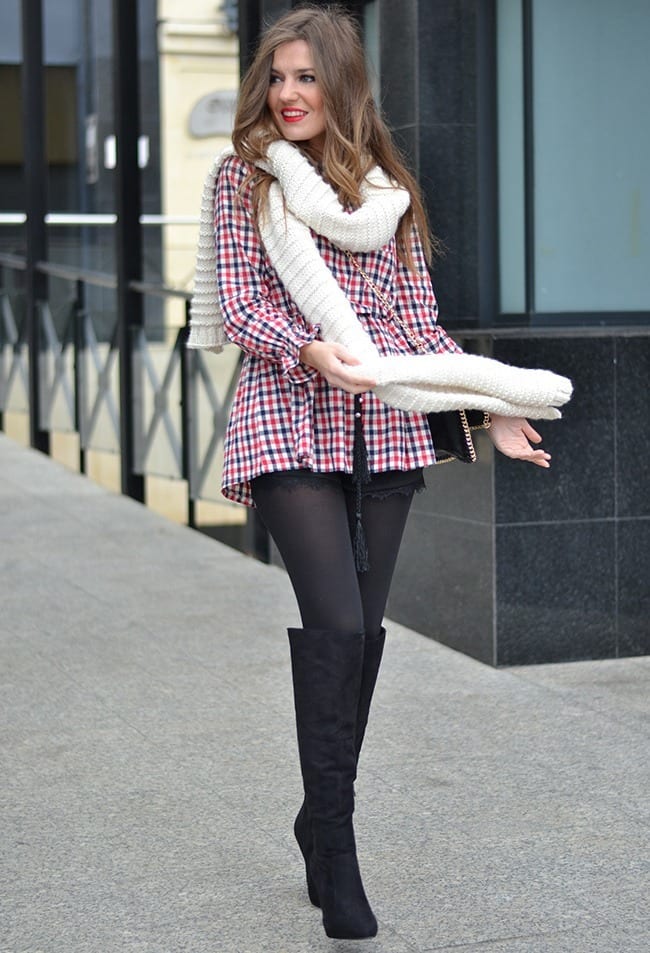 ↓ 3 – Skirt With Chunky Heels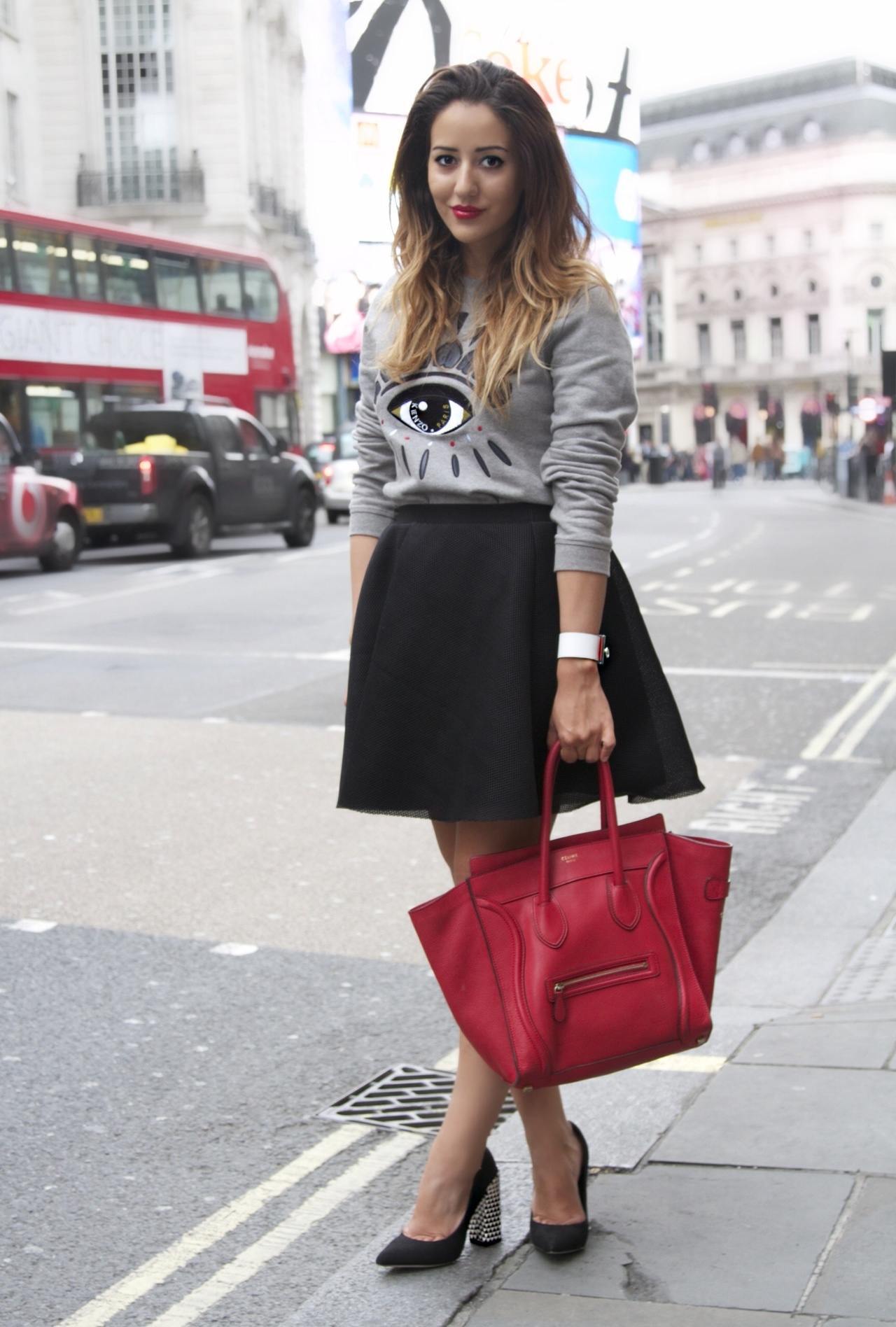 ↓ 2 – Plaid Style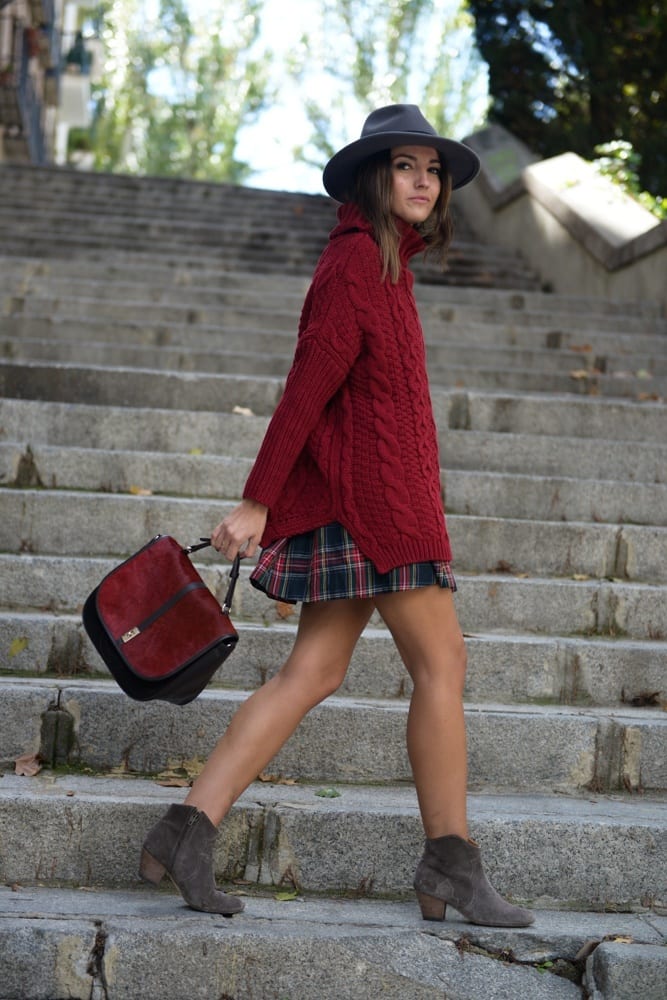 ↓ 1 – Formal Look in a Preppy Suit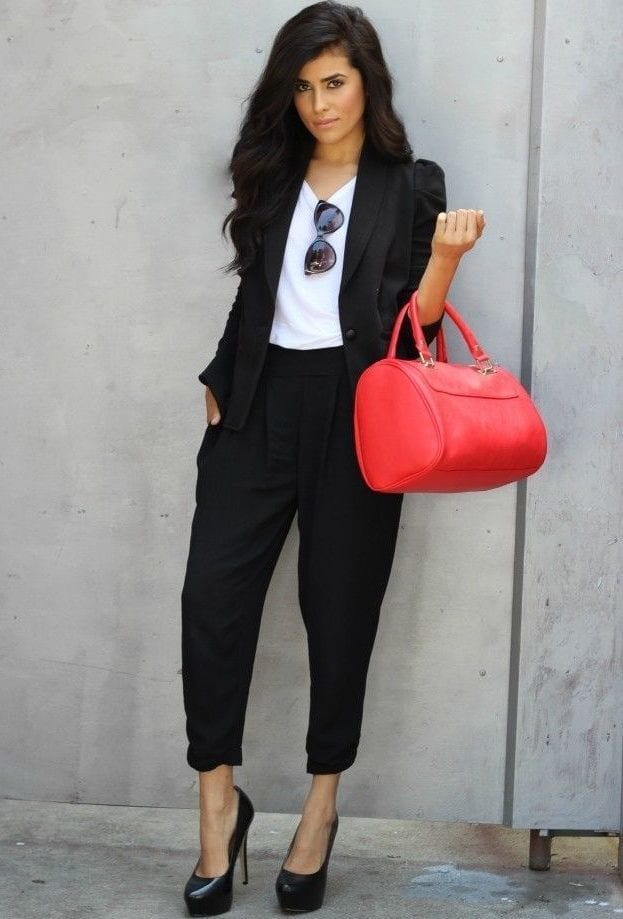 Frequently Asked Questions
Q.

How can I dress more preppy?

A. Dressing up preppy isn't as tricky as it sounds. So, here is something that can help you up with looking more preppy. Start with your outfit and opting for shades like blue, black, white, and nudes. The best prints to opt for are polka dots and plaids. Remember to accessorize your outfit correctly and put on hair clips and ribbons in your hair.
Q.
What celebrities are famous for preppy style
A.People would never remember a style if it wasn't because of celebrities. They have a special kind of influence on people. The royal Queen Midleton is one of the most well-known examples of preppy style. Other than that, Leighton Marissa Meester (Blair Waldorf from Gossip Girls) is one of the best examples of preppy style. You can look up their images on Instagram and the internet.
Q.
How can I look more preppy?
A. That's pretty smart to assume you are already preppy. But if you want to style up your game a little more, it is best to look up to bloggers and celebrities famous for their preppy and elegant style. Other than that, you can stick to some basic shades like nudes, blues, and prints like plaid and polka dots. Dainty accessories and hair ribbons are always a plus, so don't miss out on them.
Q.
What are some preppy clothing brands?
A. Without fashion brands, none of your dream looks would ever come into existence. So, here are a few preppy clothing brands that have your back:
Kate Spade
Ralph Lauren
J.Crew
Vineyard Vines
These brands are a little expensive but worth every penny!