Puffy Headbands. Puffy headbands are making a serious comeback. This '90s favorite is a classic accessory that will bring any outfit to the next level. From royalty like Kate Middleton to pop sensation Miley Cyrus, everyone is sporting these retro hair accouterments that were all the rage back in the day.
When Hillary Clinton donned them during her campaign trails in the early 1990s, puffy headbands were deemed just as iconic then as they are now with Prada's models on the runway.
How to Wear Puffy Headbands?
Quickly becoming a hot favorite with celebrities and designers alike, the reinvented puffy headbands today are cooler than ever before and are the style statement that pops up every few years to remind us that when done right, they're not just for little girls. The best thing about this accessory is the fact that it works with almost any outfit as well as hair types.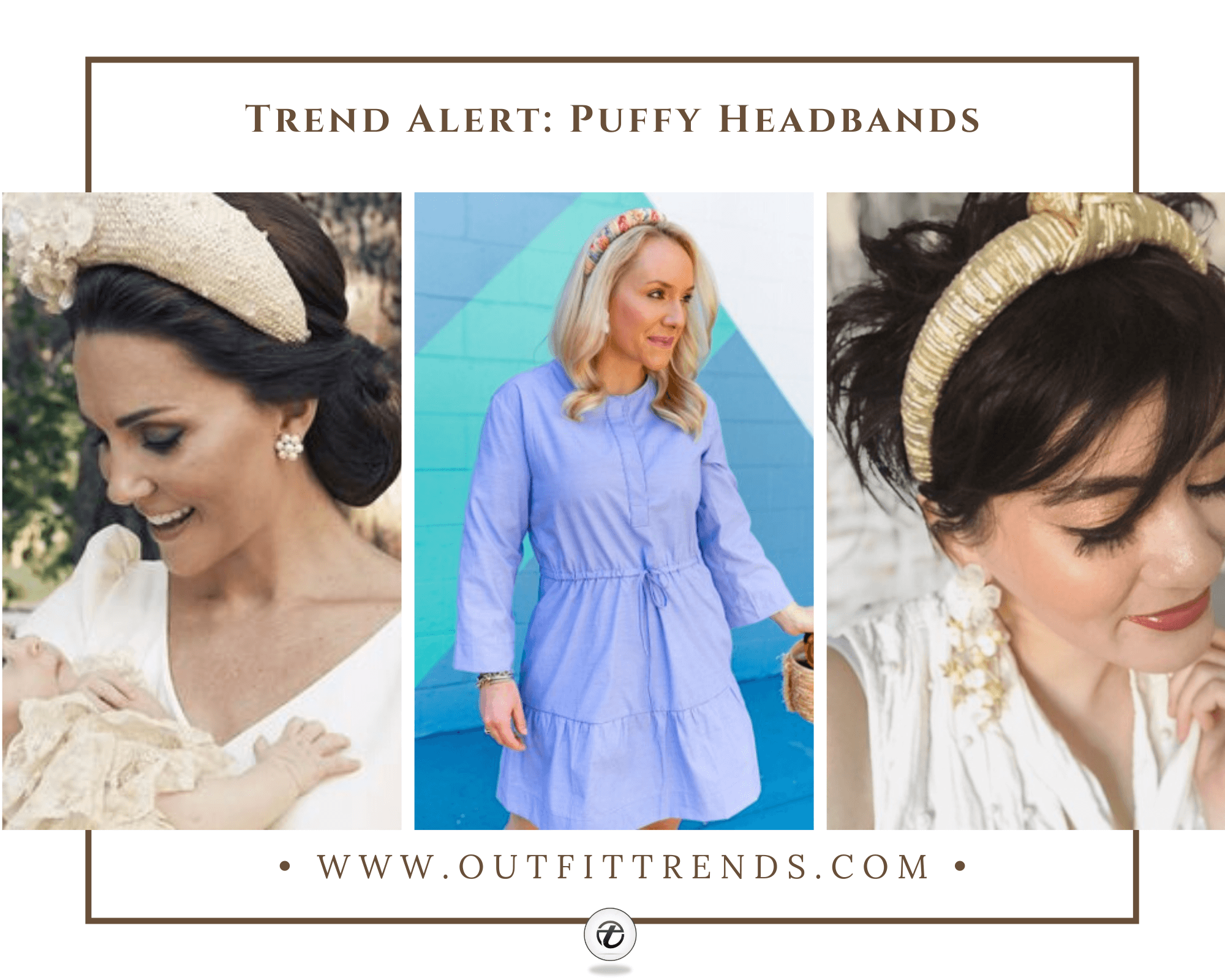 But as with all fashion-forward pieces, there are a few dos and don'ts to keep in mind. Here they are:
Do style your hair before adding your headband. While hats are great for bad hair days, a puffy headband draws all the attention to your hair. Make sure it is clean and styled before accessorizing.
Do try a smaller puffy headband when just starting out. If you are new to puffy headbands, jumping right into the 2-inch thick headbands might feel a little too adventurous. Start with a smaller, slimmer version before branching out.
Do try out different materials and styles. There are velvet, satin-silk, faux-fur, padded, beaded, and pearl-encrusted headbands. Depending on the occasion, you can go for a very regal look or keep it casual.
Don't feel you have to buy a Prada or Jane Taylor headband in order to pull off a designer style or Kate Middleton style look. There are plenty of more affordable options to choose from if those pricier options are out of your range!
Don't over-accessorize the rest of your look. A puffy headband is very iconic on its own. Choose complementary pieces carefully and let your headband take center stage. In this article, we show you multiple ways of how to do this!
Here, we present to you 22 ways to style puffy headbands to help you add some chic to your wardrobe.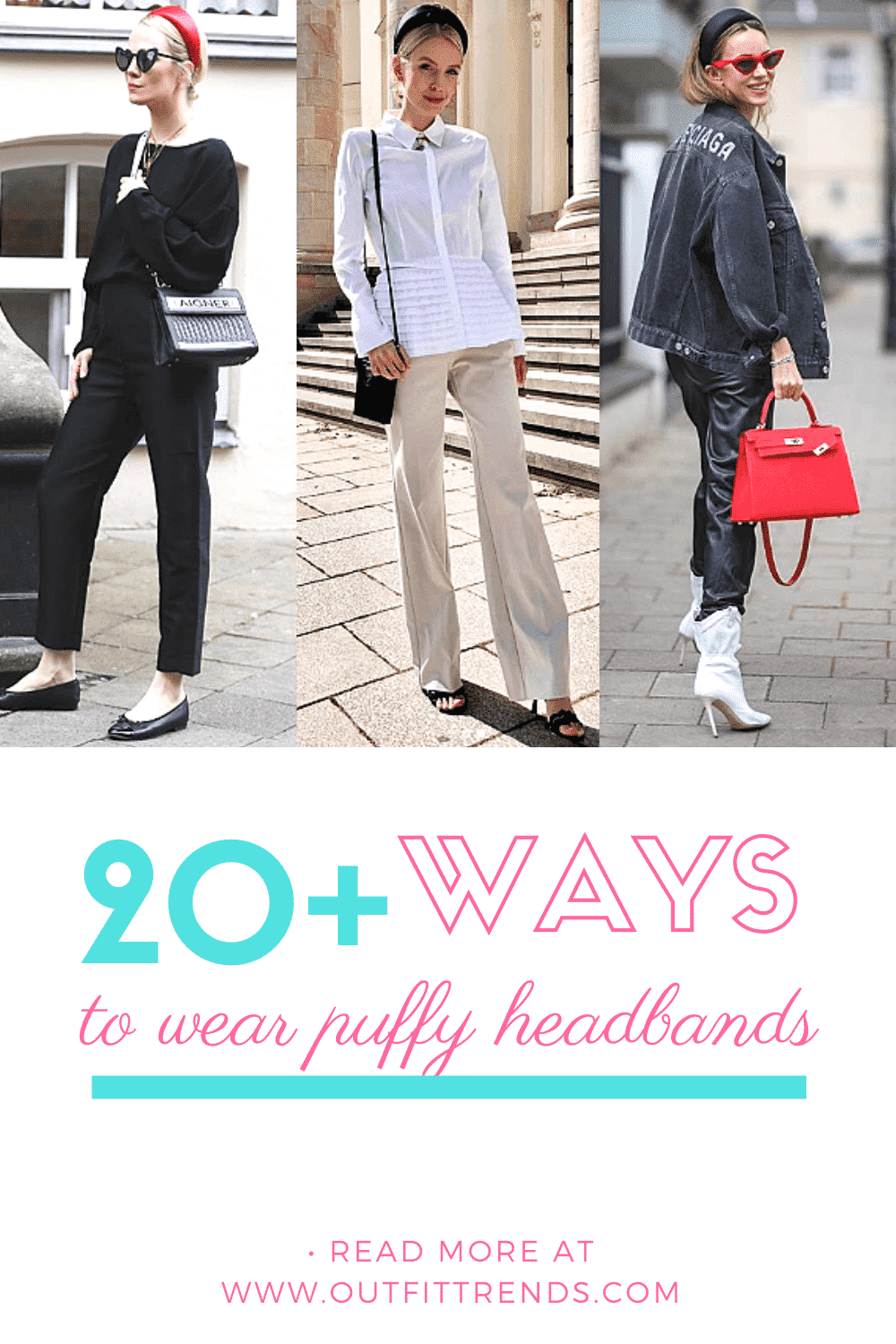 ↓ 22 – With Tie Dye Dress and Sneakers
Two great trends in one! Tie-dye looks are having a comeback as well. Get the best of both worlds by wearing a pastel softly tie-dyed dress with a puffy headband. This look will have you feeling as fresh as a summer daisy. It is also a great way to stylishly show off a growing baby bump! Finish off the look with some comfy white sneakers and a couple of stacked necklaces.
If you like trying new and unique hair accessories, I would highly recommend that you check out these Ways to Wear Bandanas for Women & Best Bandana Hairstyles.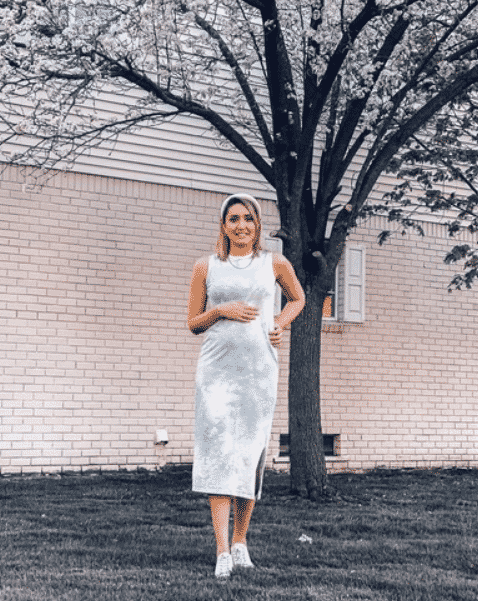 ↓ 21 – With Puffed Sleeves and Shorts
If you are headed to a picnic, whether at a park or by the lake, this darling outfit will check all the boxes for you. Light, summery colors will keep you feeling cool and fresh and a colorful puffy headband will keep your hair out of your face in the cutest way. Accessorize with a couple of stacked gold necklaces and statement sunglasses. Style your hair in loose waves for a sweet and feminine look.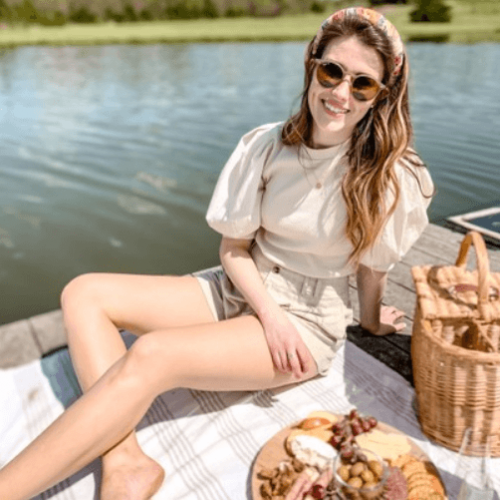 ↓ 20 – With Casual Tees
While visions of Kate Middleton's regally formal ensembles may come to mind when you think of puffy or padded headbands, here is proof they can work for us average folk as well. Pair a black padded headband with your favorite tee and oversized hoop earrings. Wear your hair up in a cute high bun or down, just keep an eye on flyaways and frizz. Do your makeup as usual and consider Palazzo pants, skinny jeans, or paper bag shorts to finish off this cute look.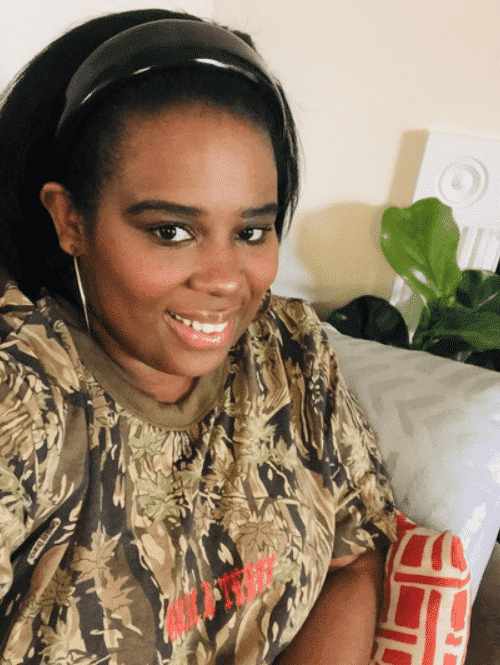 ↓ 19 – With Matching Accessories
Here is an adorable summer look you will love. Pair a puffy black headband with heart-shaped sunglasses, dangling earrings, and a cute box purse. These accessories will bring your otherwise casual ensemble to the next level. For your outfit, try a loose floral tiered dress paired with an oversized denim jacket and chunky boots.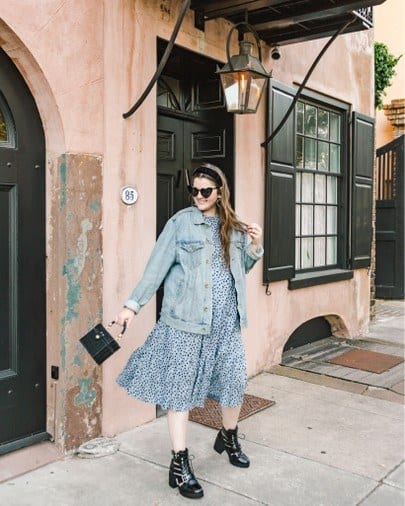 ↓ 18 – Add A Pop Of Color To Everyday Looks
A puffy headband is an easy way to bring some pizzazz to an otherwise casual, everyday look. A white tank with ripped skinny jeans and little white sneakers are perfectly paired with a bright puffy headband. You could try a knotted version or a braided version. Cute sunglasses and a swipe of bold red lipstick provide the perfect finishing touches to this casual outfit.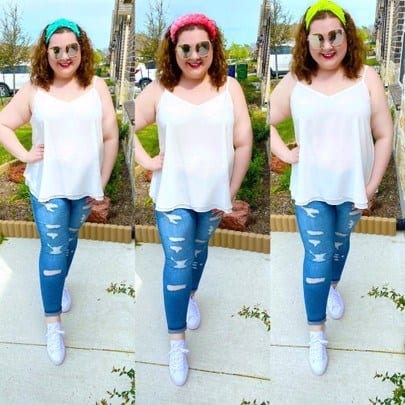 ↓ 17 – With Your PJs
Whether you are headed to an old-fashioned sleepover with your girlfriends or you are cozying up on the couch with your guy for movie night, a puffy headband is not only a great way to keep the hair off your face (bonus help for your nighttime skincare routine!) but you can match your hair accessory to your pajamas for an adorable and very stylish nighttime look. Opt for a soft headband that doesn't pinch your head and that smooths over your hair. You can also go for a soft color like pale pink or baby blue.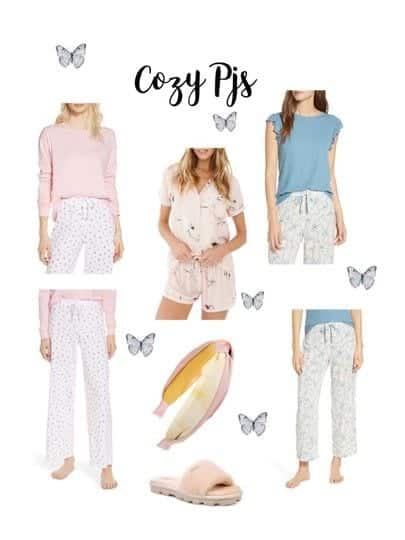 ↓ 16 – White Puffy Headband With White Blouse
Every mom needs a go-to look she can turn to on those busy weekdays or even on the weekends when she needs to run errands. This outfit will do the job nicely. Simply pair a white blouse with your favorite pair of jeans. Slip on a pair of animal print flats and finish off the ensemble with a white puffy headband. You can leave your hair down or style your tresses in a cute up-do.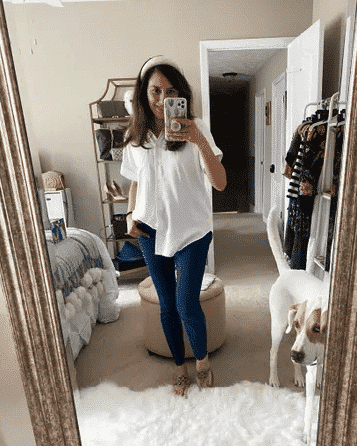 ↓ 15 – Wear Them With Denim & Chambray
If you need a cute Easter weekend look, this is a great time and way to don a colorful puffy headband. Pair up a loose-fit chambray dress with white espadrilles and accessorize with a basket purse. (Doubles great as an egg-basket!) Last but not least, finish off with the gorgeous Butter Marina Puffy Headband.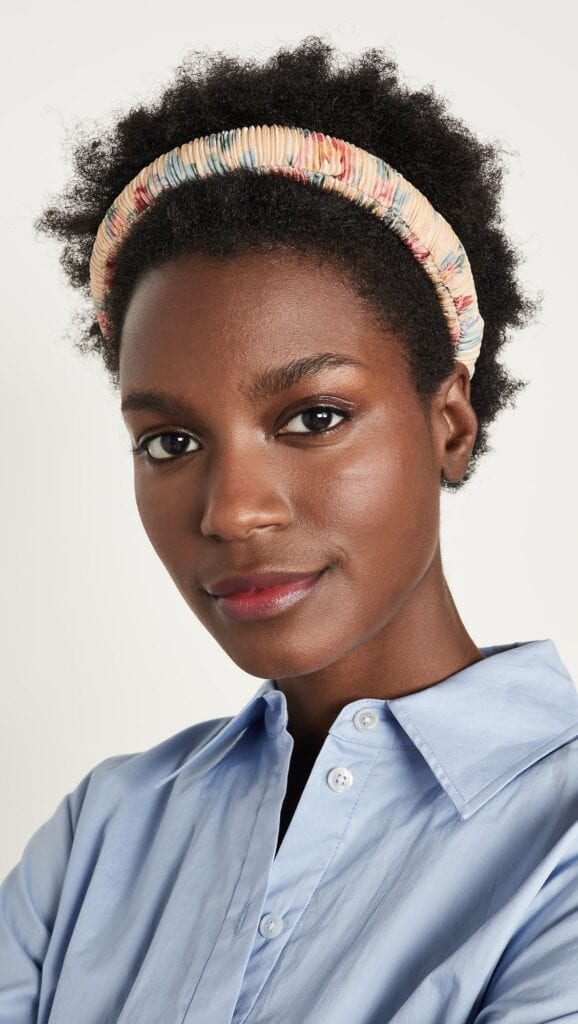 ↓ 14 – With A Sleek Bun
This look is the ultimate formal hairdo inspired by the iconic Kate Middleton, who wore it to the christening of her third-born, Prince Louis. The stunning headband looked as regal as any tiara or fascinator she has ever worn. A rich cream-colored inflated band with applique flowers stitched on top, the Duchess of Cambridge wore it with a neat chignon and matched the hairpiece with pearl and diamond jewelry.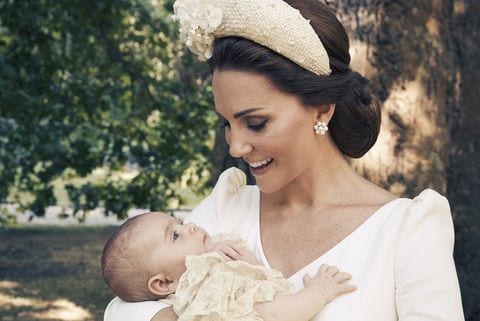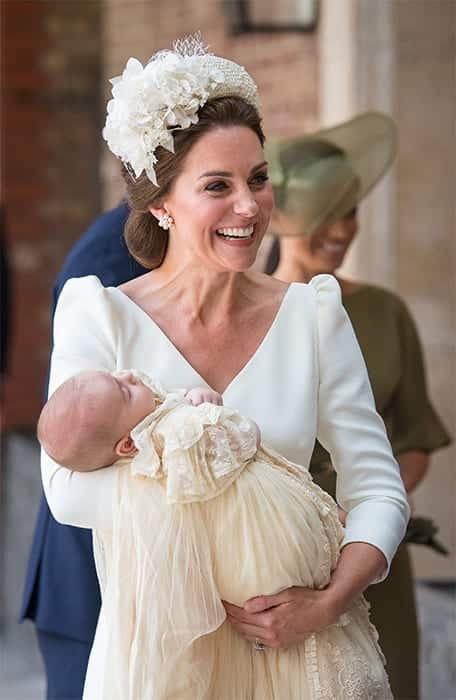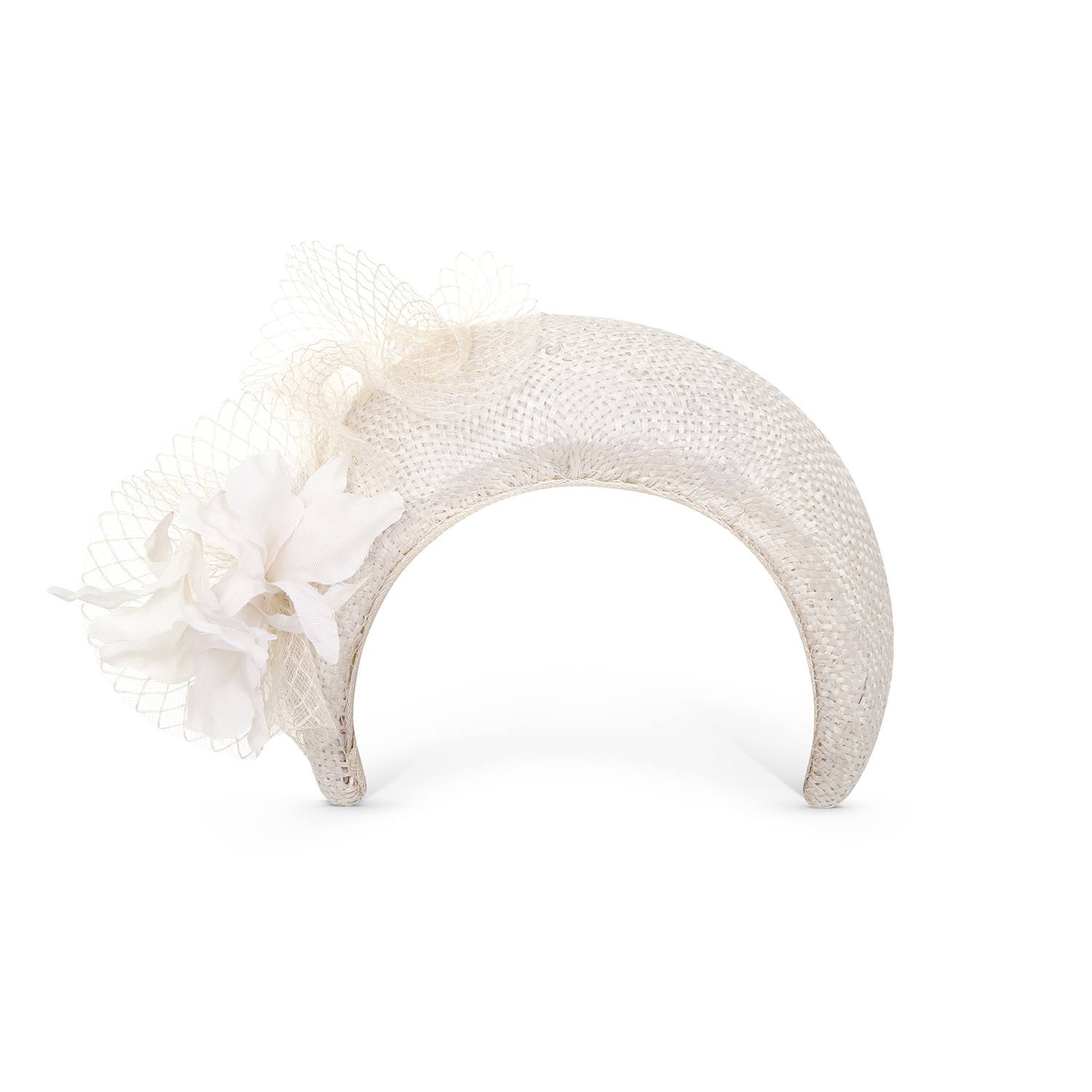 JANE TAYLOR, STRAW CRESCENT MOON HEADBAND WITH FLOWERS, £936, www.janetaylorlondon.com
↓ 13 – Style It With A Matching Winter Coat
Once again, Kate Middleton paves the way with an iconic take on a classic winter look. We love the idea of switching out a hat for this smaller hairpiece that allows you to show off a sleek hairdo much easier! Match your headband to your winter coat and gloves for an almost monochromatic look you won't soon forget.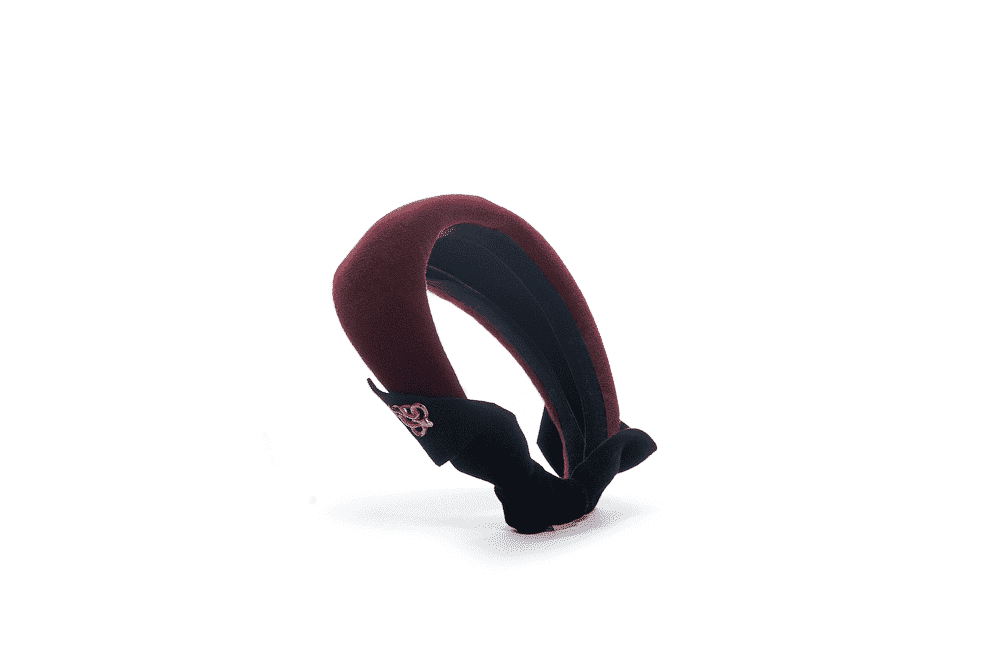 JANE TAYLOR AW1804 – HALO BAND £830 www.janetaylorlondon.com
If you love this particular headband as worn by Kate but it is out of your price range, no worries! Here is a much more affordable version that is not only the same shade but also velvet. It also features a cute knot style which we adore.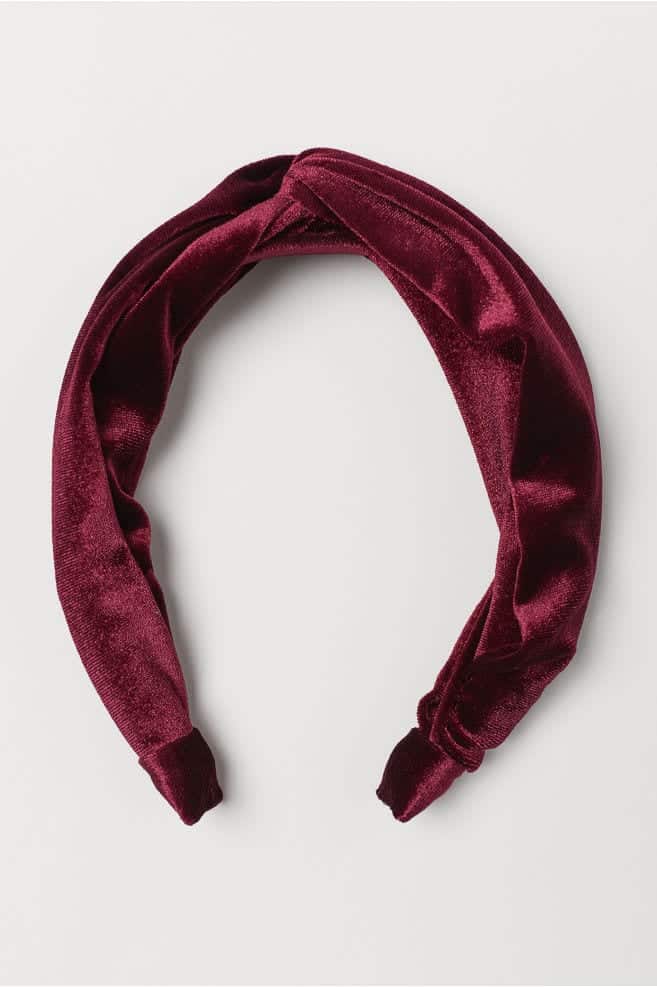 H & M Velvet Hairband, $2.99, www2.hm.com
↓ 12 – Fashionista Style with Pleated Skirt
Here is an iconic look that your inner fashionista will adore! Pair a puffed sleeve crop top with a beige pleated skirt and a wide 2-inch velvet hairband. Accessorize with gold hoops, statement sunglasses, and a handbag. Here are some more of our favorite Pleated Skirt Outfits.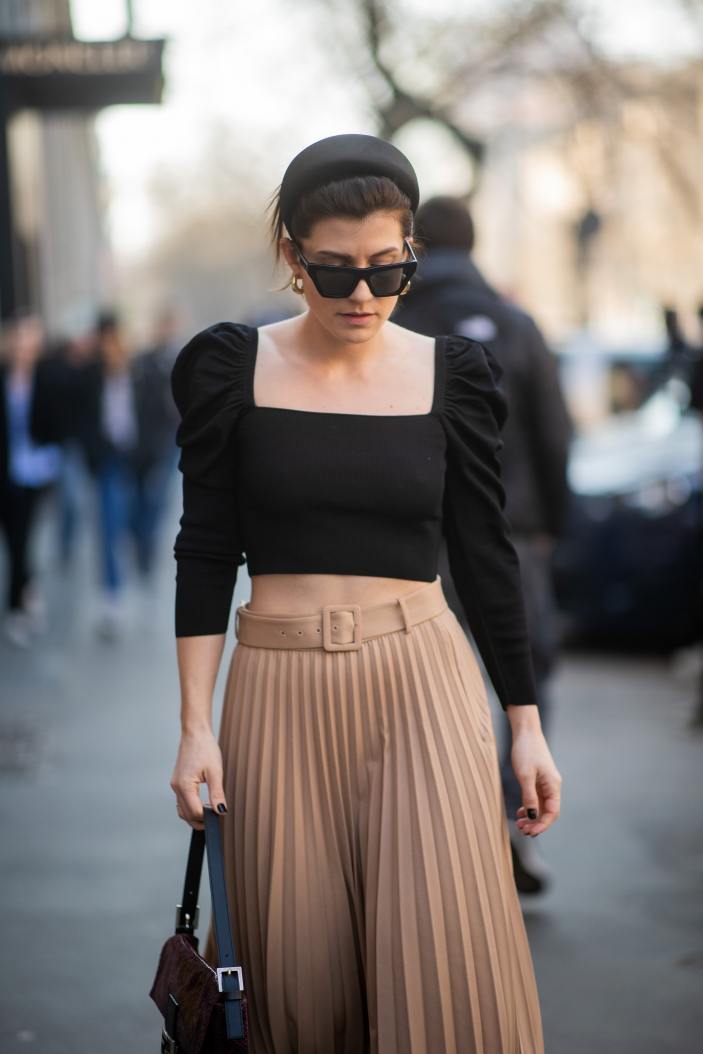 ↓ 11 – Puffy Headband With Backcombed Hair
A staple retro look from the '60s, this hairstyle works when dressing up for both casual and formal affairs. For a more casual appearance, choose a moderately puffed headband on backcombed, loose locks and match the look with a pair of jeans, a tee-shirt, and a light cardigan. For a more formal look, create an effect with straightened hair, hoop earrings, and dramatic eyes.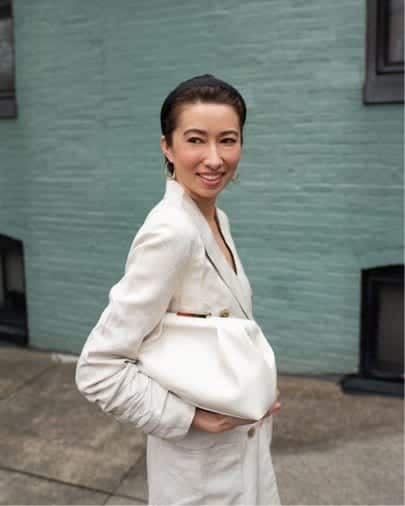 ↓ 10 – Puffy Headband For Short Bob Cut
A simple velvet puffy headband can work wonders for a short bob. Pair it with dainty minimal jewelry over a pair of jeans and a top or a poncho for a relaxed, super-casual look and you are set to go.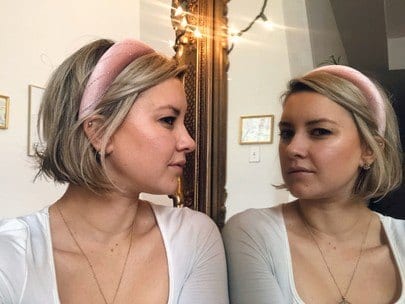 ↓ 9 – With Maxi Dresses
You can dress up a maxi dress for a formal affair by pairing it with black accessories, including a puffy velvet headband. This ensemble is lovely for a wedding, a party, a formal dinner occasion, or even for a promenade at a famous tourist spot. For more outfit ideas like these, check out our previous post on How To Wear Maxis.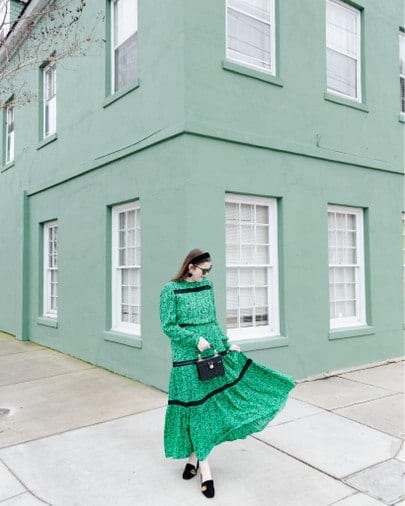 ↓ 8 – Puffy Headband With Pixie Cut
Prada's Spring Show in 2019 left the audience in awe with a stunning array of beautiful models in A-line tunics, baby doll dresses, swimsuits, and oversized beautiful puffy headbands. While some models sported sleek ponytails, some brought an ultra-modern look with their hair in pixie cuts and puffy headbands. The fact that the headbands were not plain but embellished with studs, stones, and pearls upped the oomph factor all the more.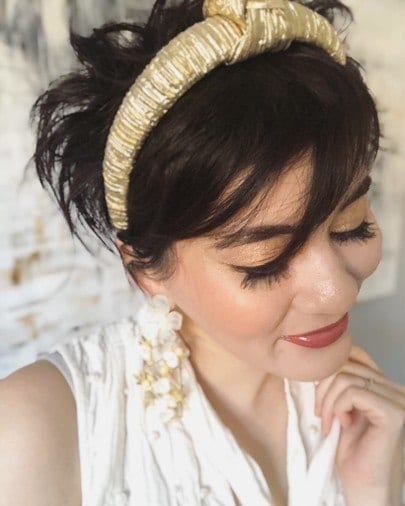 ↓ 7 – Can You Wear A Puffy Headband To Work?
Yes! Just go for a more subtle color and fabric (nothing too flashy or colorful) and make sure it matched the rest of your look. We love this light-colored spring attire that could work for so many occasions, the office included. Be sure to accessorize appropriately and remember to keep it conservative.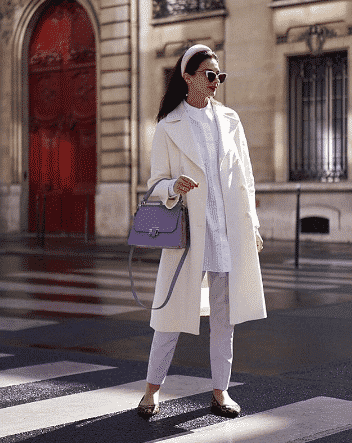 ↓ 6 – Matching Mother-Daughter Headbands
A headband is a fun and easy way to match with your daughter! Whether you are doing a photoshoot or just heading out and want to feel cute, this crystal woven headband is the perfect piece both for you and your little one. Let it be the pièce de résistance of your look by keeping the rest of your outfit neutral.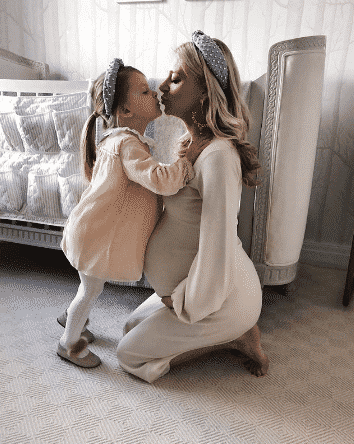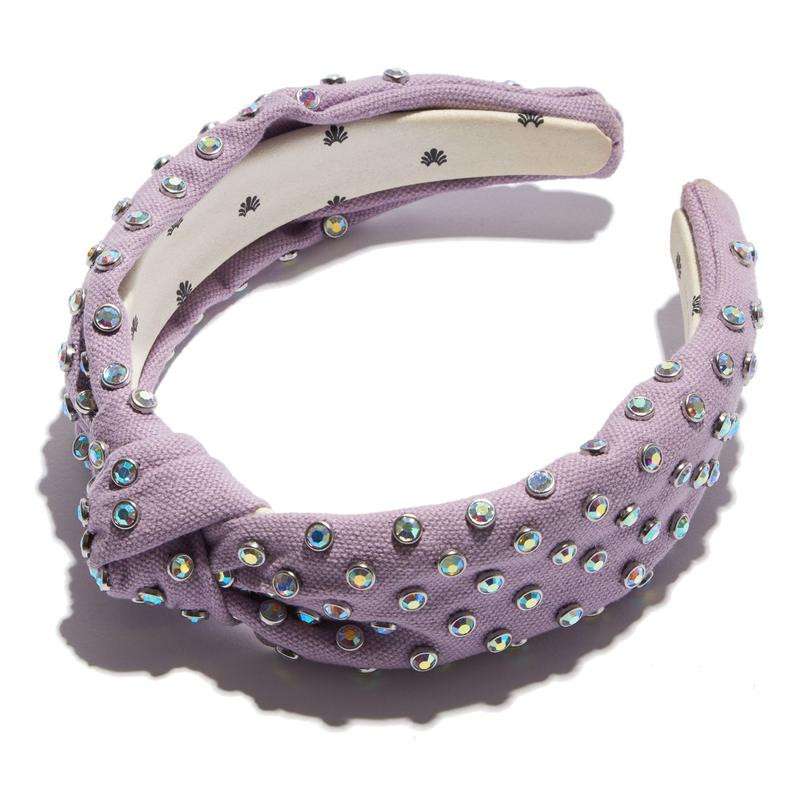 LILAC CRYSTAL WOVEN HEADBAND, $170, www.lelesadoughi.com
↓ 5 – Prada Puffy Headbands
Want to rock a puffy headband designer style? Try this edgy look. Dress shorts paired with cowboy boots and a sleek crew neck sweater are a stylish and somewhat daring pair that is perfectly complemented by a signature hairpiece.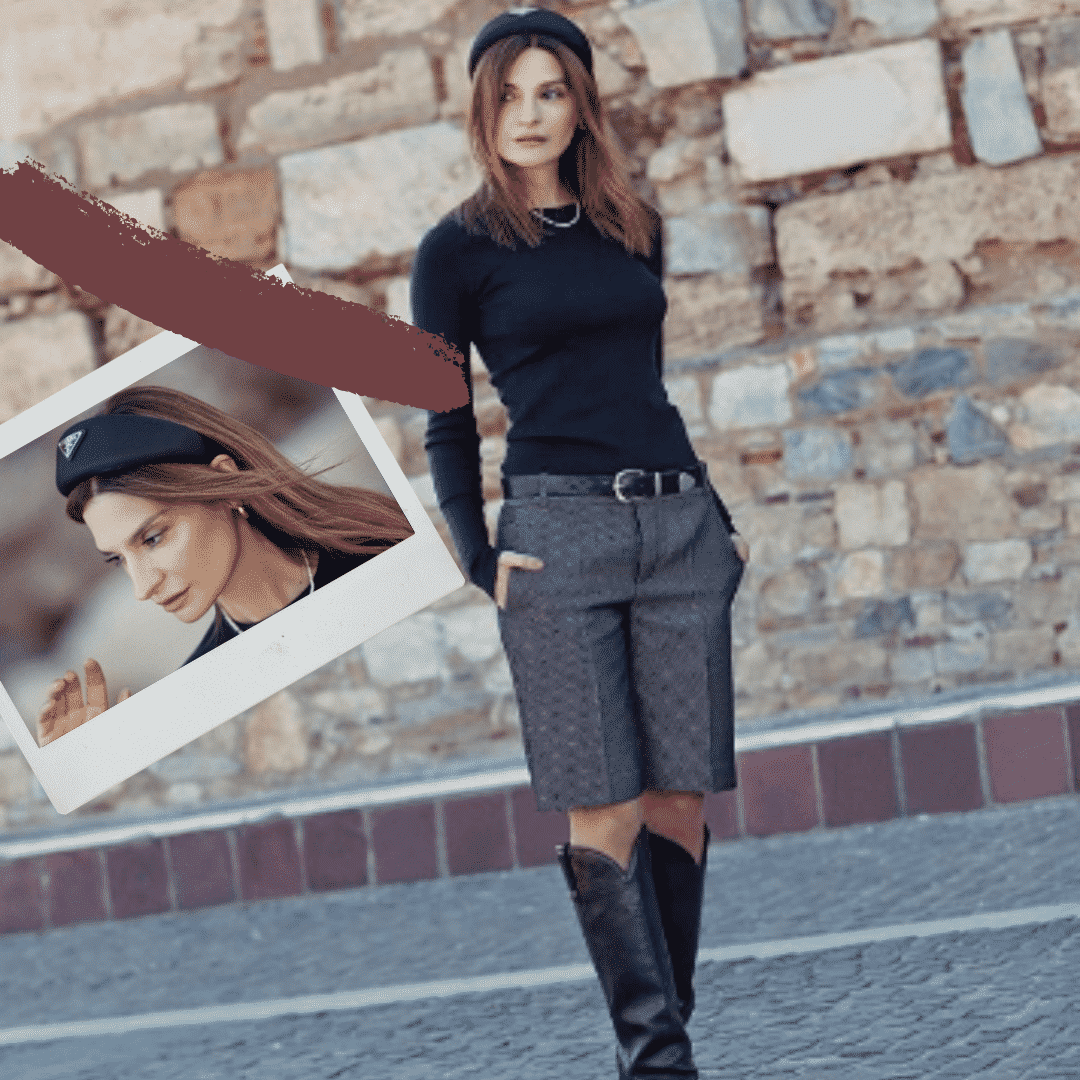 ↓ 4 – With Belted Outfits
One of our favorite looks from this list, hands down. This retro, classy, and unforgettable ensemble works best with neutral tones and beachy waves, pulled back in a low bun. Accessorize with coordinating accessories like a belt, sunglasses, earrings, and a handbag. You can belt a long blazer or collared dress and wear it with flats, ankle boots, or chunky heels. Go for a knotted velvet hairband to finish off this gorgeous ensemble.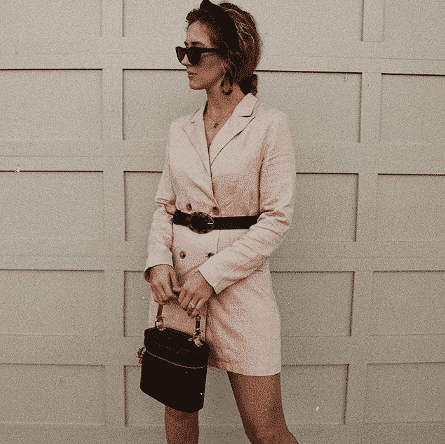 ↓ 3 – With Pantsuits
Here is one way you can wear a puffy beaded headband for a stylish spring look. A white, slightly oversized pantsuit is paired with a long green-striped housecoat and white sheeny boots. Statement sunglasses, drop earrings, and a little designer handbag are all the finishing touches you need.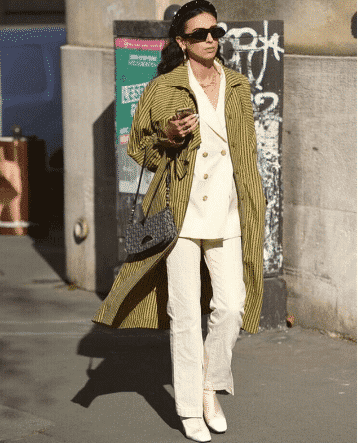 ↓ 2 – Styling Your Side Bangs With a Puffy Headband
A puffy headband is a great way to show off a new hairdo. Whether you have just cut side bangs or you are trying a new style of hairdo, a headband draws the eye up and ensures your hair takes center stage. Keep the rest of your accessories understated and go for a bold color to really draw the eye.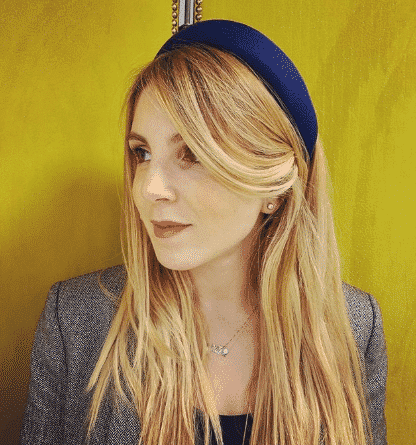 ↓ 1 – With Sweaters
Move over tee-shirts and jeans: we have a new definition of casual for you and it is chic. This look is great for so many kinds of occasions. Whether you are shopping, grabbing lunch with your besties, traveling, or even sitting down for a coffee date with your guy, this outfit does it all. Pair a cute button-front sweater with some light-wash jeans. Go for a more fitted sweater and tuck it into your jeans. No rips. Pair them with black booties and a statement purse. Accessorize with a small gray puffed headband and a pendant necklace. And voila! Your look is complete.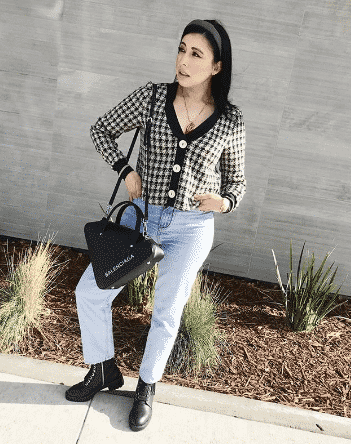 Whether you are new to the puffy headbands trend or you are an old hand, looking for fresh inspiration, we hope you enjoyed our round-up of stylish looks for puffed headbands! Did you have a favorite look? Let us know in the comments below!