DIY Ear Warmer Headbands: Looking for cute winter fashion projects? how to make ear warmer headbands? Well, outfit trends bring a really easy DIY Tutorial to make your winter more cozy and fashionable. We keep on bringing some amazing DIY fashion projects for you. In the last post, we talked about DIY winter boot socks. Keep following outfit trends DIY Hacks.
How To Design Ear Warmers By Yourself?
We all know how cute and comfortable ear warmer headbands are in winter. We can never get enough of them and always want more in every color and every design. They are an ideal accessory for winters as they not only keep you warm and cozy but also add extra charm to your outfit.
But it is always a hard task to get something exactly as you need. So what can be better than designing a headband of your own choice and preferences? And it is not even a difficult process. If you are a person who is creative and interested in sewing and stitches then this can be a great hobby for you. You can express your creativity and design a headband in your favorite colors and designs and you can even design a matching headband with your dress.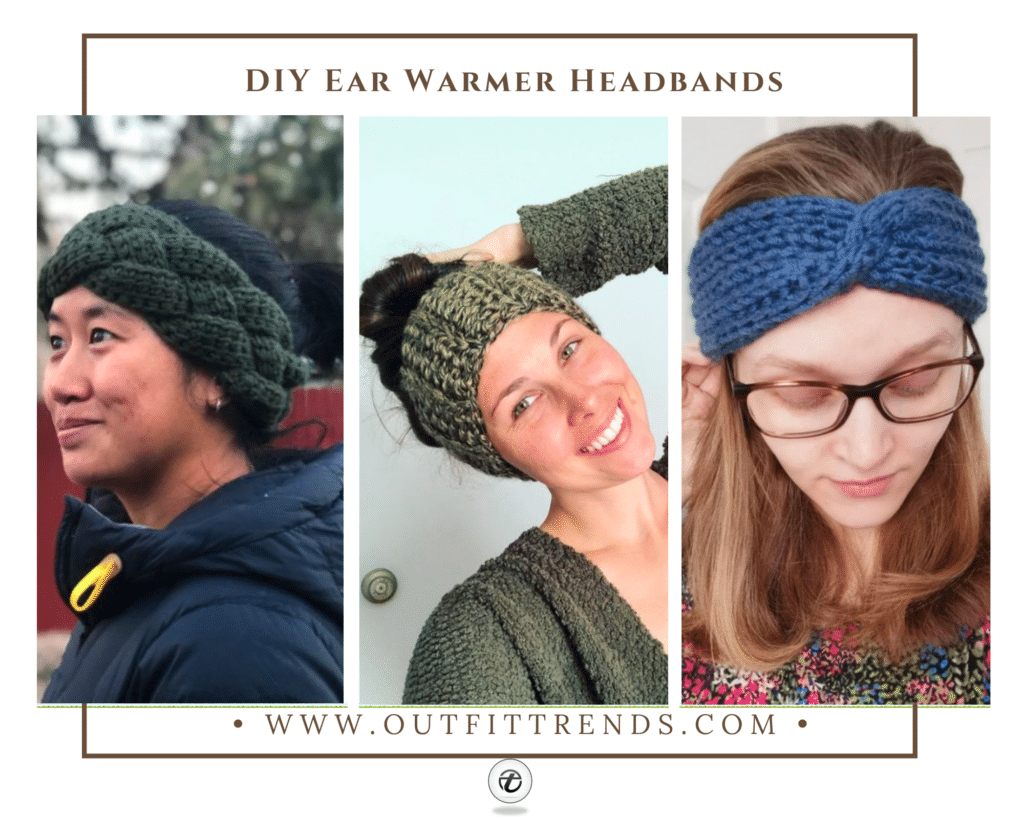 Tips for DIY Headbands
You can do embroidery, paintings and other fun things on the cloth of your choice.
Apart from simple ear warmer headbands, there alot of different headbands designs you can try including crochet, bow and puffy headbands.
Sewing a headband might look like an easy thing to do but it is not an easy process at all. Make sure that you follow all the steps carefully to acheive the desired results.
If your headband is not measured correctly or doesnt stay in place, you can put some bobby pins or hairclips where you want your headband to hold.
Process Of Sewing An Ear Warmer Headband
To design a headband by yourself, you will need a sewing machine, thread, scissors, a piece of cloth, and any other thing that you want to include. Then you need to measure your head by wrapping the cloth around your head. Once you have measured it you will put the cloth on top of another and sew them together. Then turn the right side out and topstitch together. This is quite an easy process but the measurements should be done in a correct way so that you can sew a perfect ear warmer headband.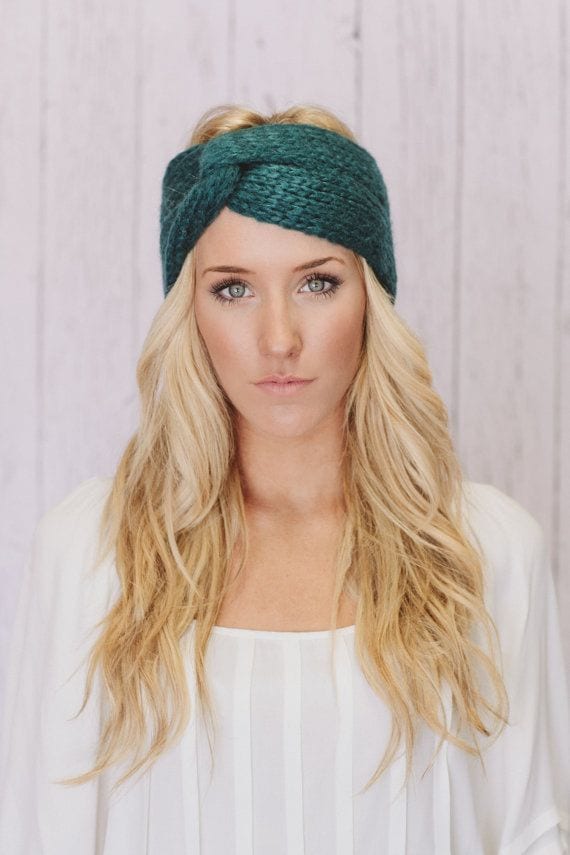 For the complete process of sewing ear warmer bands, go to PINKWHEN.com Pattern. You can also buy it online from here.
Following are some different kinds of ear warmer headbands that you can design by yourself.
4 – Braided Ear Warmers
Braided ear warmers are quite cool in the sense that they fulfill both your needs of looking fashionable and feeling comfortable at the same time. Even though they are quite difficult to make and take more time than others, the final results are always worth the hard work you do.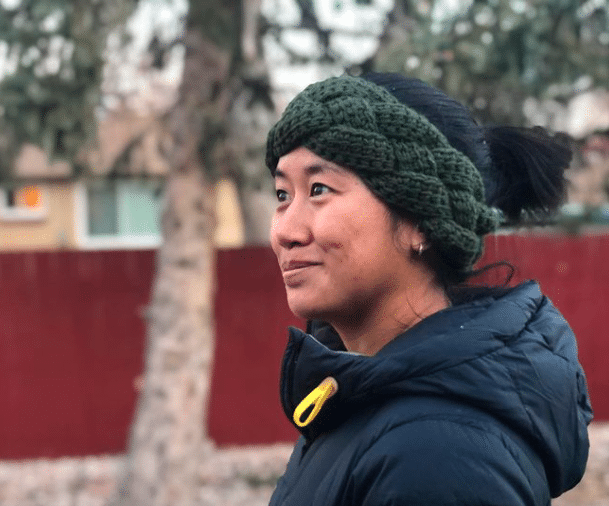 Warm Winter Headbands for Women $9.99
3 – Crochet Headbands
Crochet headbands are the ones that you can't simply ignore. They are also the most popular and preferable ones in this category. You can sew this yourself by simply taking the crocheted cloth of your choice and repeating the process that you would do for a simple ear warmer headband. Crochet headbands are quite famous and there are a lot of variations that you can make in them like adding a bow, embroidery, or a knot. Even the simple crochet headbands are also very warm and cute.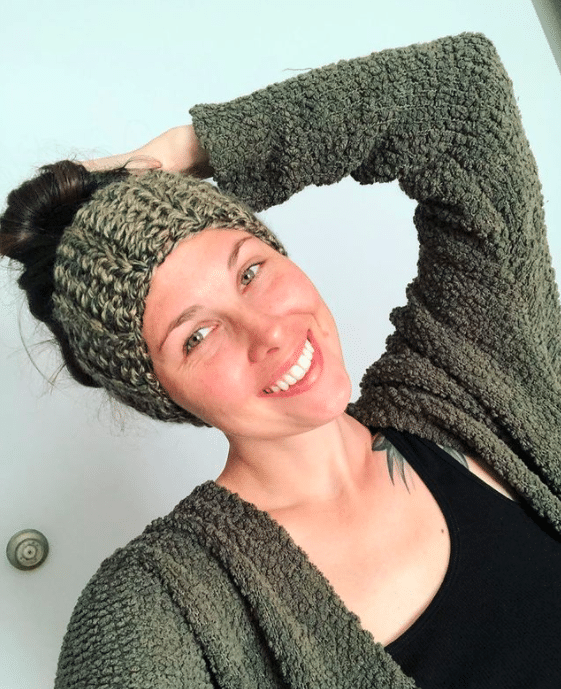 Winter Knitted Headband $19.99
2 – Bow Earwarmers
If you don't like the basic and smoke ear warmers and want to add some fun and cute elements to them then you should definitely try these cute bow headbands. We all love cute headbands and it is also very easy to design a bow headband. They look adorable and can be matched with your outfits. You can watch the complete process to sew a bow ear warmer headband here.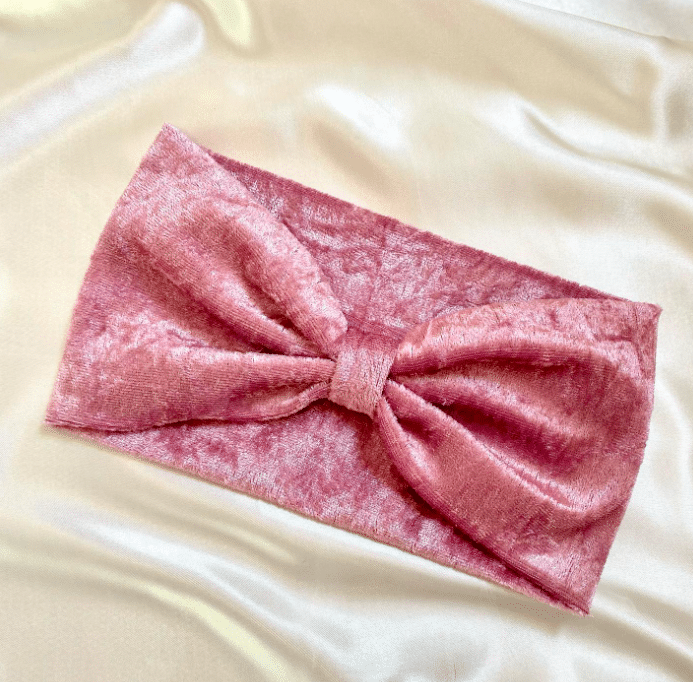 Bow Winter Headbands for Women $12.99
1 – Knotted Headbands
Knotted headbands are also another cute design that is easy to make. You can make them with simple cloth but they look more beautiful in crochet fabric. Different and bright colors make them look more attractive. Here is a tutorial of how you can make them yourself.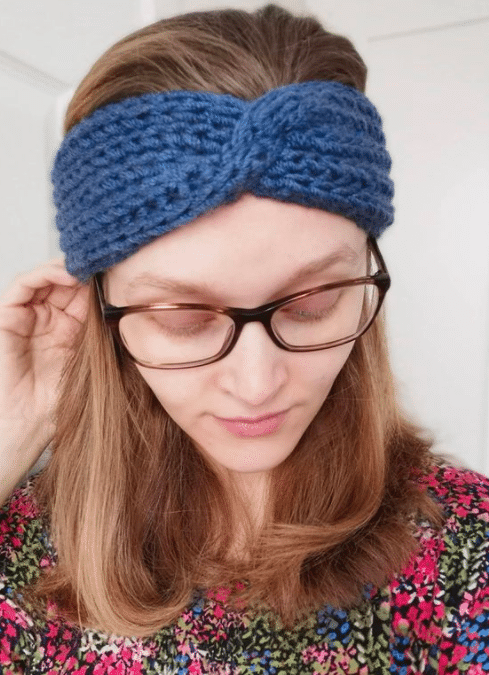 Knotted Winter Ear Warmers Headbands Women $12.99
Frequently Asked Questions
Q. How thick an ear warmer headband should be?
Ans. An ear warmer headband should be thick enough to cover your ears and perform its main function. The ideal should be about 4″ but you can also do alterations and make changes according to the measurements of your head.
Q. How do I measure my head for a headband?
Ans. Start measuring from the front hairline side of your head with measuring tape or the cloth you are using and wrap it around your head covering the back and creating the loop. Make both sides meet and mark the ending point. This is an important step that should be done carefully so make sure that you take all the measurements with extra care.
Q. How do you wear a winter headband with your hair down?
Ans. It is quite simple to style these headbands and you don't have to put extra effort as you only have to let your hair down and wrap the band around your head. It looks best with open hair especially the braided headbands and you don't really need to style your hair but you can also try some of the hairstyles if you want like braids, ponytails, or a bun.
Q. Are ear warmer headbands in style?
Ans. Ear warmer headbands have been a favorite accessory of girls. Ever since the concept of comfort and style has come in trend, they have made their place in the fashion world. Why wouldn't you like something that is keeping you warm and cute at the same time that too with so many creative designs and patterns? With all these facts, we have to agree with the fact that ear warmer headbands are in style and will remain in style for some years now.