Looking for ideas on how to make boots socks yourself at home? Outfit trends bring an easy DIY Boot socks tutorial for you. Never throw away old things because with our simple DIY hacks you can recycle your old outfits to make something new which is in fashion these days. You can use your old sweaters for a lot of things. We will keep bringing amazing DIY winter fashion ideas that you can do easily at home.
What Do You Need To Make Boot Socks At Home?
DIY projects are always one of my favorites because of how you can easily transform any useless thing into a useful one without much effort. Similarly, boot socks are one of the things that you can make with your old sweaters or shirts. Boot socks are usually made from knitted fabric therefore it is advised to choose sweaters for this process otherwise you can take any cloth as per your preference. Apart from that, you will see some of the things that are easily available in your home including scissors, yarn, pins, and needles.
The things you need are quite common and easily accessible and on the other hand, the process is quite simple as well. It won't take much of your time and if you are the kind of person who is interested in doing these things, then it can be a fun hobby for you. Read the complete article to know the full process and different kinds of boot socks.
Just to let you know there are other 50 Simple and DIY Winter Fashionable Projects with Tutorials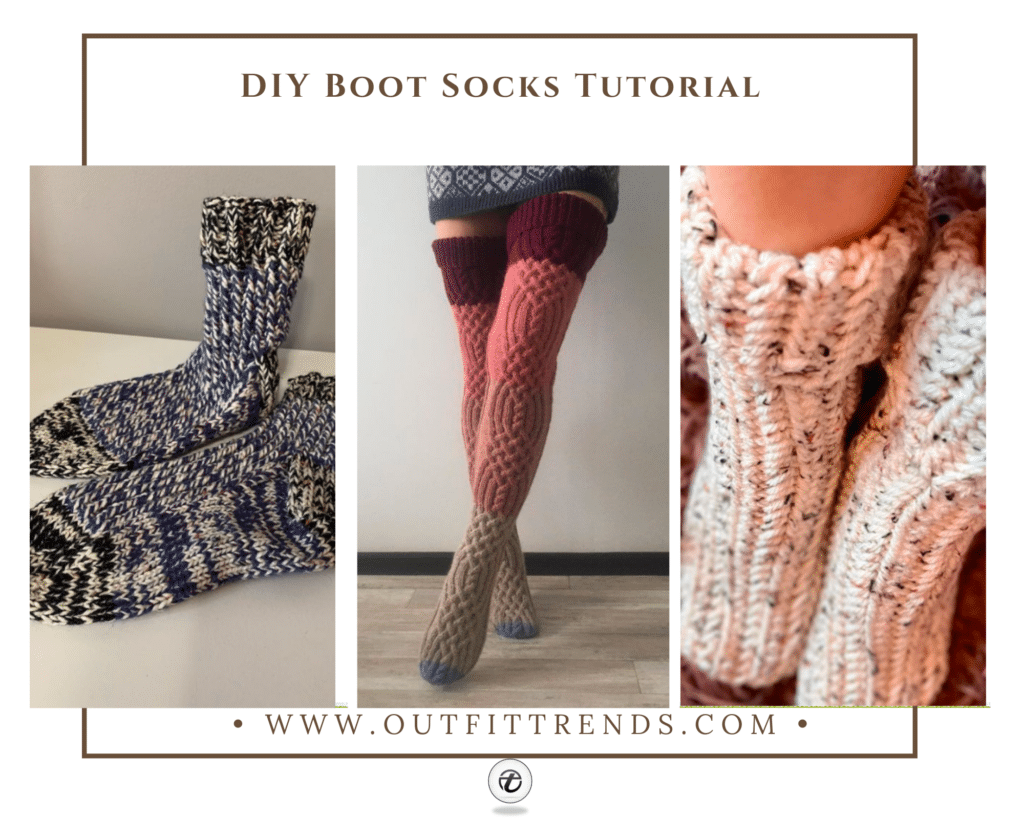 Tips For DIY Boot Socks
Before starting the process, make sure that you have all the things easily available at your home.
If you are new and trying your hand on sewing for the first time, make sure to be patient and take someone's help if you mess up something.
You can do embroidery and lots of other things to your simple socks to add a fun factor to it.
Step By Step Method To Make Shoes Socks At Home
For this, you will need an old sweater of your choice. The only thing you will need to check is if the sweater is flexible or not. So that it can fit over your knee and legs. The first step is to cut the sleeves of the same length and check if they fit you well. Once you are done with it you can put a colorful elastic around it. Follow the pictorial steps mentioned in the picture and you are ready to go.

Following are some different ideas for DIY boot socks.
4 – Thigh High Boot Socks
We all love beautiful and comfy thigh-high boots in winter. We can say at first glance that these socks are not only looking good but also provide great warmth. You can also get these cute socks or make them by yourself. The entire process will remain the same, the difference would just be in the size of the socks. So, take the sweater whose sleeves are long enough for you to make these socks. You can choose different and bright colors as these kinds of socks are more visible.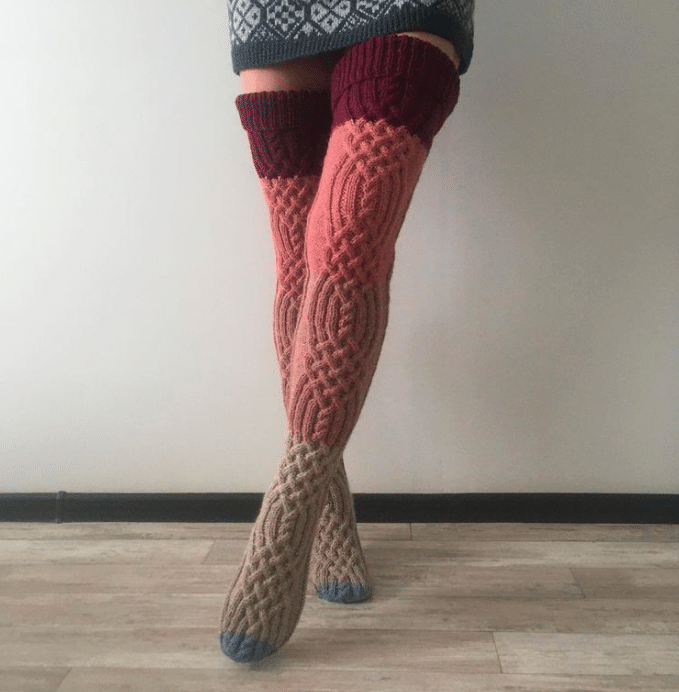 Leopards Women's Cable Knitted Thigh High Boot Socks $16.50
3 – Ankle Boot Socks
A kind of socks which are quite popular these days. They have the perfect length to cover your foot to your ankle making you feel extra comfortable. They are not much visible when you wear boots so, the people who want these types of socks can also make them. While repeating the same process, you can reduce the length of socks, and there you are ready with your own personalized boot socks.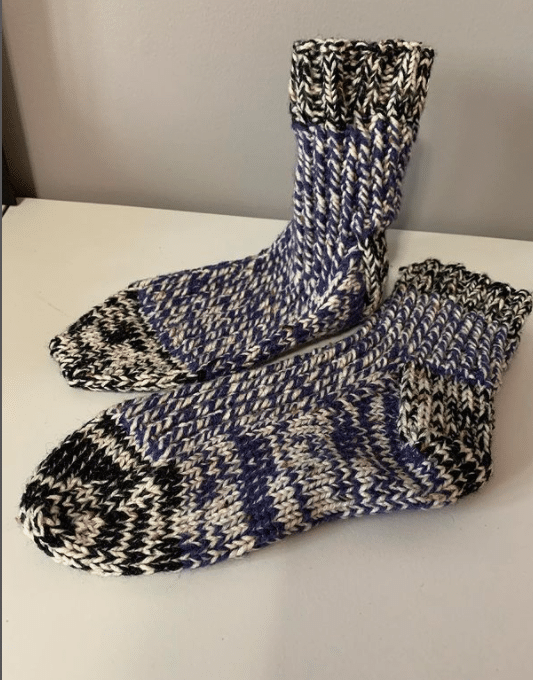 Women's Wool Socks Thick Knit Vintage $17.99
2 – Cute Boot Socks
For all the girls that want cute and comfy socks and want to wear them all the time without even boots, we have an idea for you. You won't have to put extra effort, just grab your favorite sweater in a cute color like pink, purple and transform it into socks. You can get a chance to express all of your creativity here.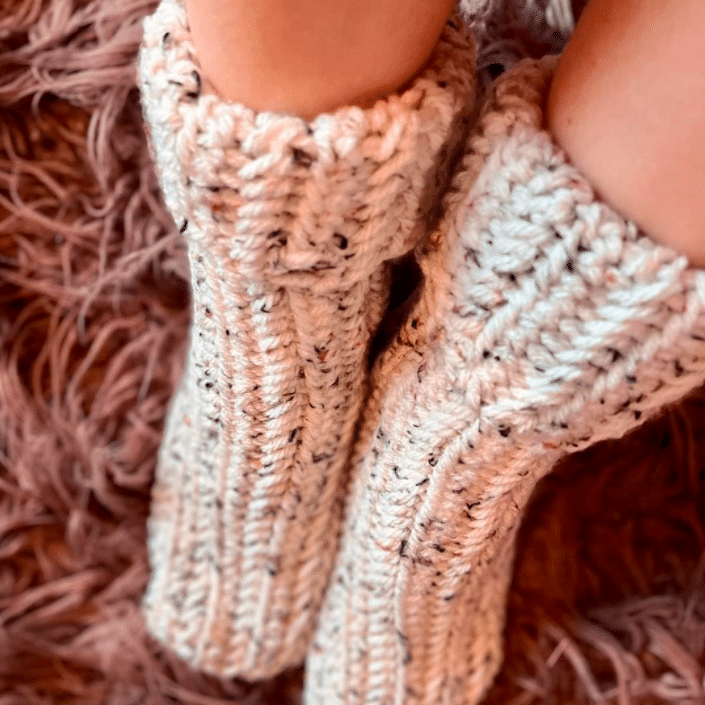 1 – DIY Socks For Christmas
Christmas is the most beautiful time of the year and also because you can wear these socks in winter. You can easily pair these socks with any of your cute dresses. You already know the whole process so take a matching fabric with your dress and get the work started. Try to mix and match the colors like these to get the perfect Christmas feels as well. You can make any of the socks according to your choice but thigh-high socks with a cute mini dress would look absolutely adorable.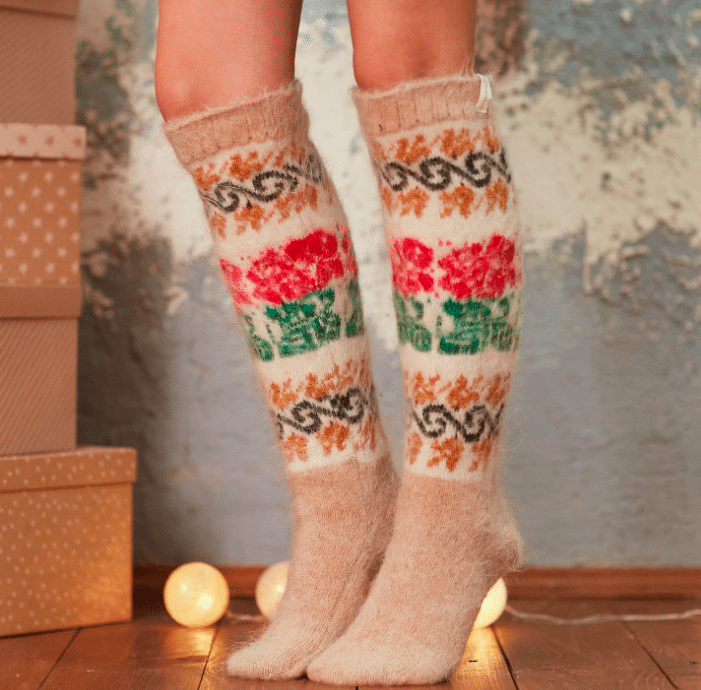 Frequently Asked Questions
Q. What do boot socks do?
Ans. We can say that the function of boots socks is to provide you with comfort but at the same time, they can also be worn for fashion as per your choice. There are different kinds of boots with which you can wear these socks. Also, there are different designs and varieties in these socks as well and if you are going to DIY boot socks, you can even make them according to your preferences.
Q. Are boot socks necessary?
Ans. Well, this depends on you completely. Boots are sometimes uncomfortable and painful to wear and if you wear socks with them, they can be bearable. However, if you are comfortable wearing boots without socks then they might not be considered a necessity. It is always suggested to wear socks with boots as they provide not only comfort but also add extra appeal to your whole look.
Q. Are boot socks still in style 2022?
Ans. Yes, they are still in style and widely preferred because of the comfort they provide. You can wear them with all kinds of boots. They are also different from normal socks as they are thicker than normal ones and you can easily recognize which ones are boot socks. They are also available in different sizes from thigh high to ankle accordingly. With all these factors and varieties, we conclude that yes, boots socks are still in style.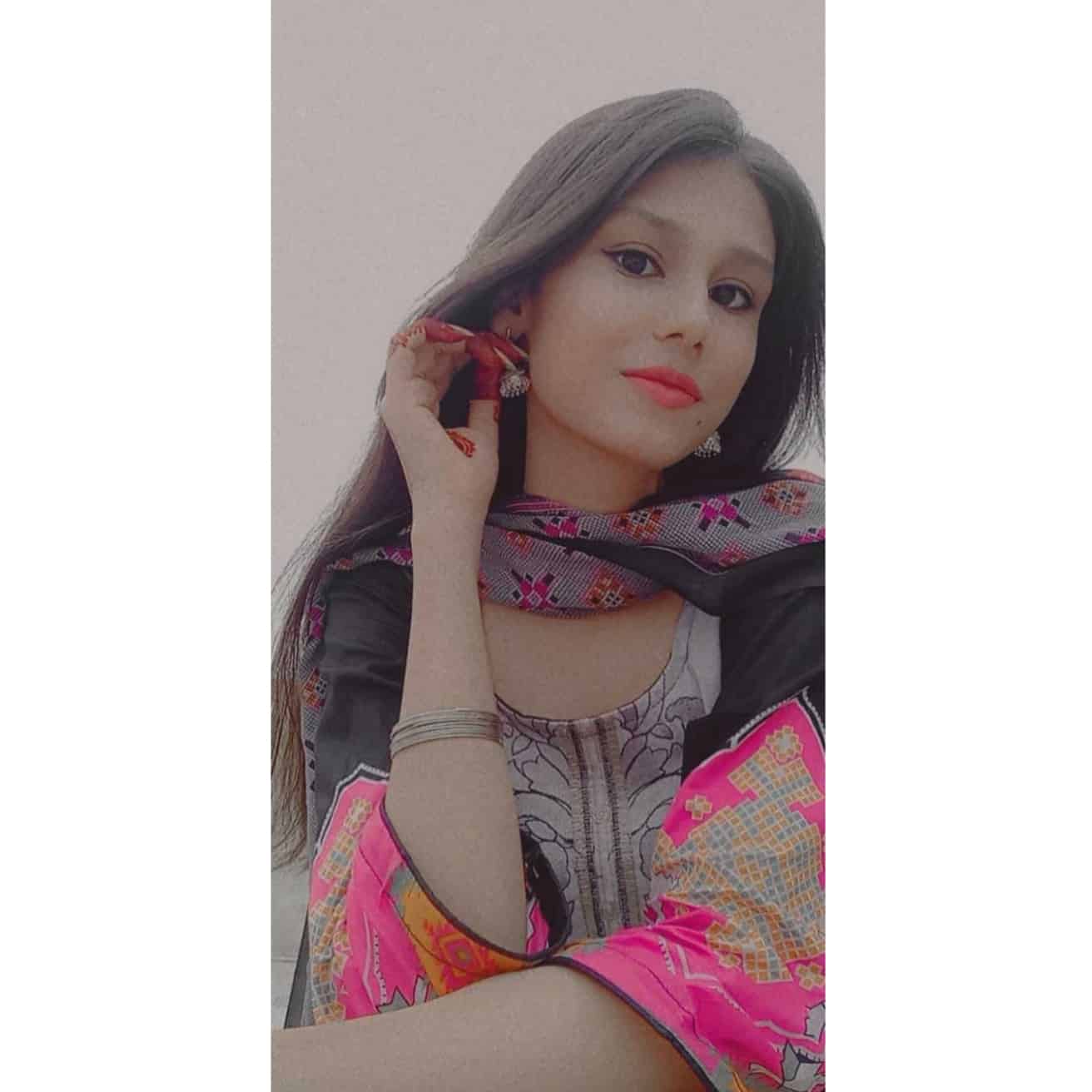 Yumna is an undergraduate business student and a freelance writer. Her life revolves around writing and reading. Being an introvert, she might not speak much but she can write for you as much as you want: )