Paper Clothing Ideas: Paper dresses are creatively made from recycled paper or newspapers. Newspaper dresses are in fashion and pretty trendy these days. Fashion shows are full of these cool dresses which are creatively designed by designers. You can easily DIY paper clothes too. In the past years, many fashions and textile design graduates have come up with some fantastic paper clothes in their final thesis also. If you are looking for paper dressing fashion ideas for your final projects or thesis, here is a collection of 26 of those dresses.
How To Style Paper Clothing
If you think that it must be difficult to create and wear dresses made from paper, then you might be wrong. This article proves that there are multiple options in which you can wear paper clothes. You can make a simple shirt, skirts, with newspapers, and other papers. You can even make mini dresses or a full dress with different designs with newspapers. And just like that, there are many other ways in which you can creatively transform a newspaper into a beautiful dress. These paper dresses are creative, unique, funky, and elegant. So you got a lot of options to utilize them as per the occasion. Don't be reluctant to try them out. Good Luck.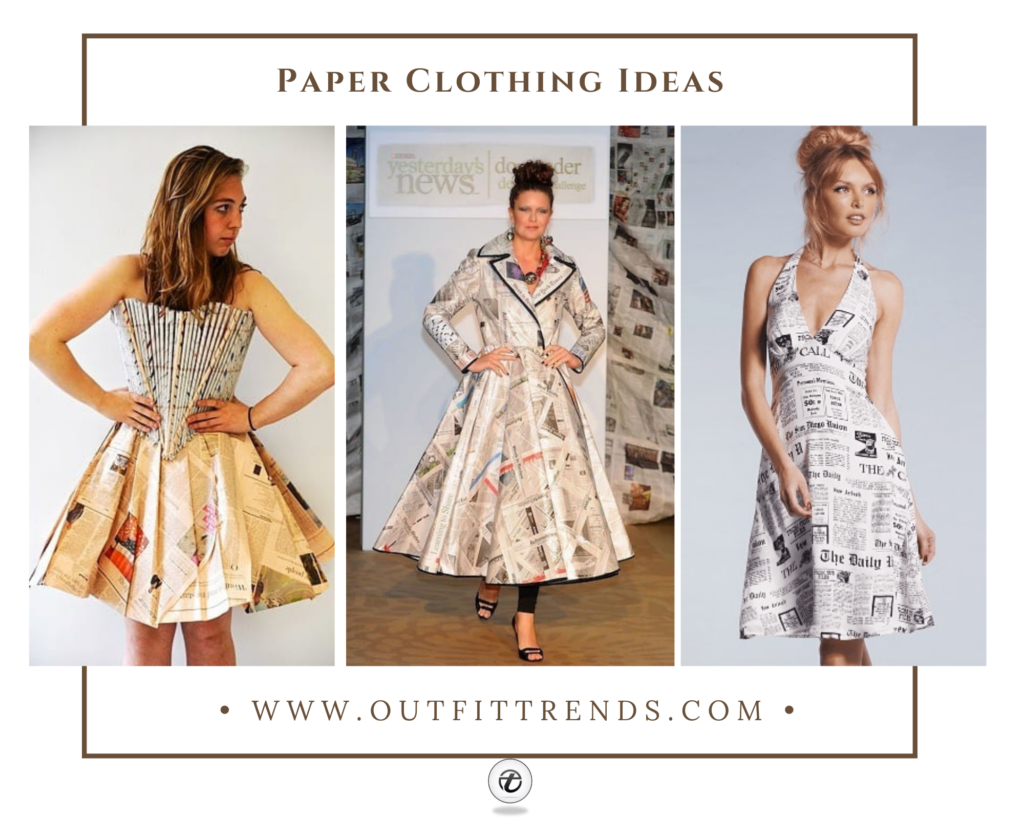 Tips For Wearing Paper Dresses
It can be difficult for some people to sit and walk propelry in paper clothes, so only wear a paper dress if you feel comfortable in it.
You can easily wear paper clothes to costume parties, it will show your creativeness to others.
You can add antique jewelery with these dresses, to increase the charm.
25 – Dress Made With Magazines
Don't know what to do with the stockpile of old magazines in your home? Why don't you make a dress out of them? As you can see in the picture, a bunch of different magazine papers are combined creatively to form a maxi dress. You can use paper of different colors to make a more colorful dress.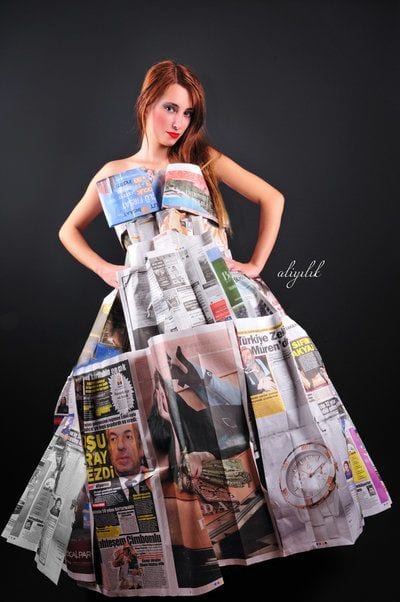 24 – A Corset Dress Made With Newspapers
Who knew we could wear newspapers someday? Well, instead of throwing your old newspapers away, you can make a beautiful dress like it from them. This would need a little bit of cutting and shaping, but the results will definitely shock everyone. The dress looks so amazing and realistic that you can wear it casually.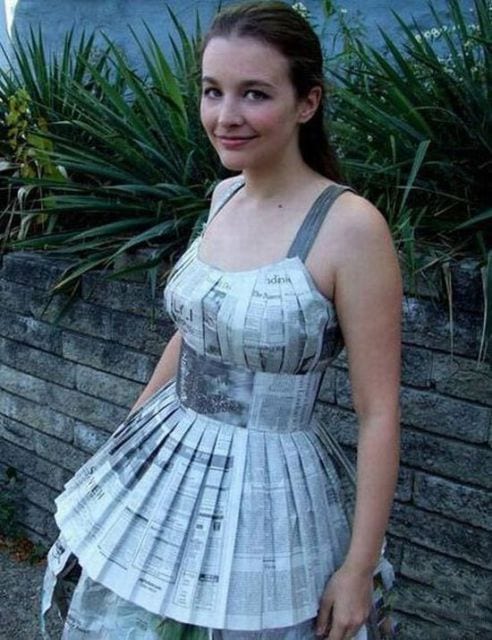 23 – Newspaper Shirt
Women's Newspaper Print Tee Long Sleeve Round Neck $19.99
22 – Prom Dress With Recycled Newspaper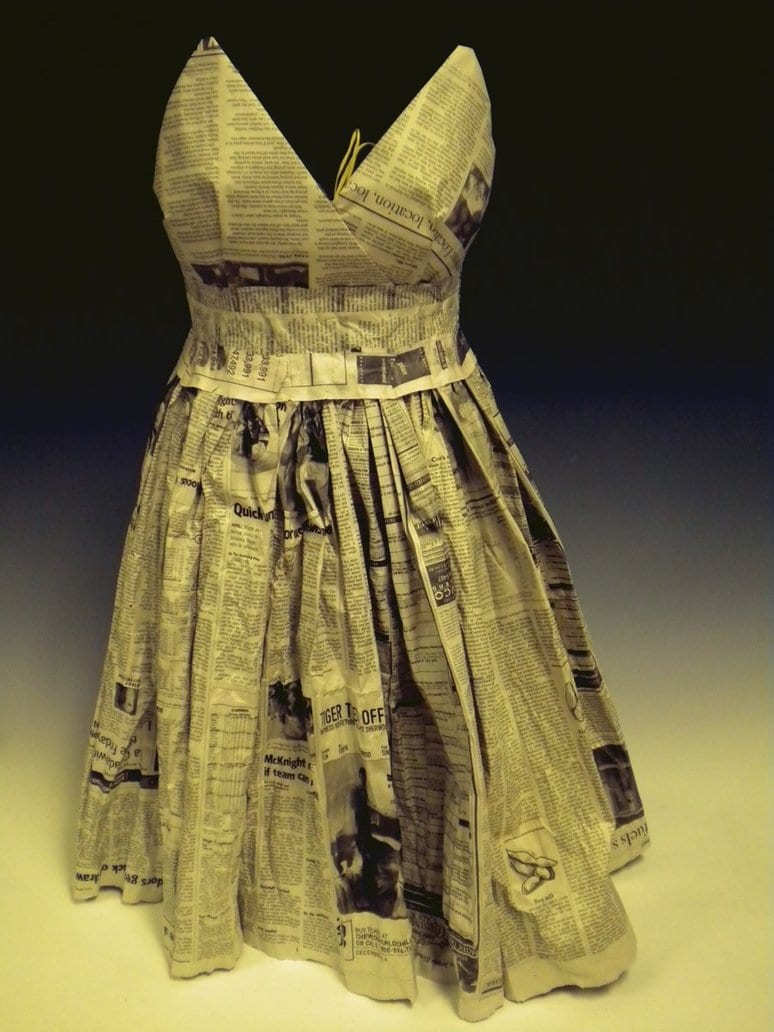 21 – Midi Paper Dress
You can even create a short and cute dress like this from paper. Add some cute jewelry and bright color heels with your look and you are good to go.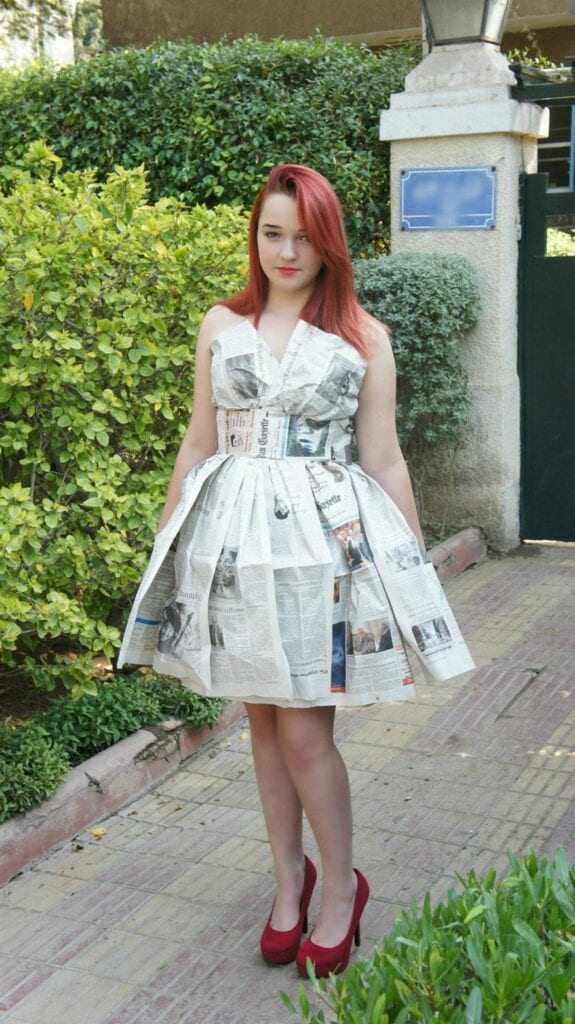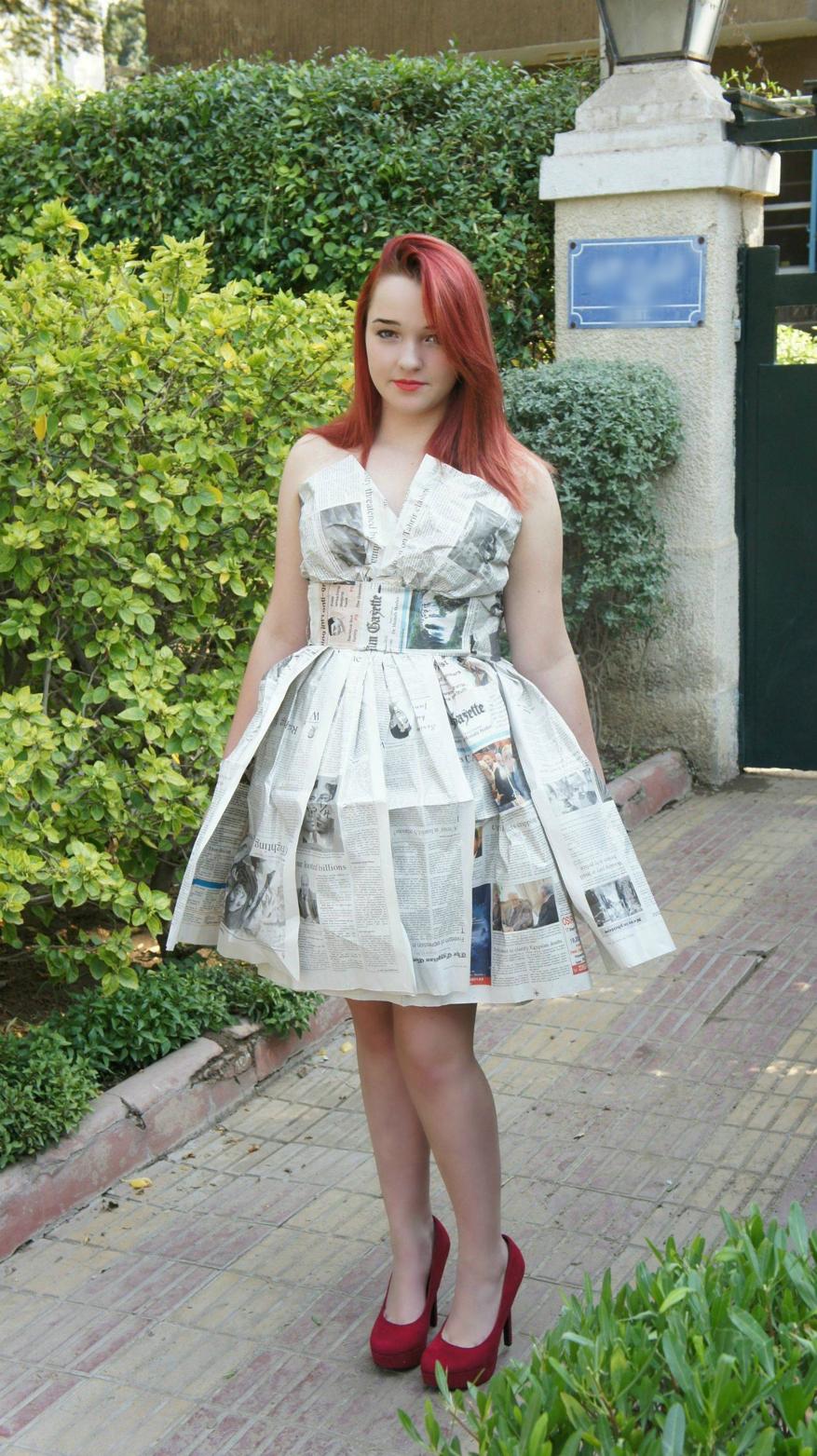 Women's Pumps Platform High Heels for Women $36.99
20 – Models Wearing Paper Dresses In Fashion Shows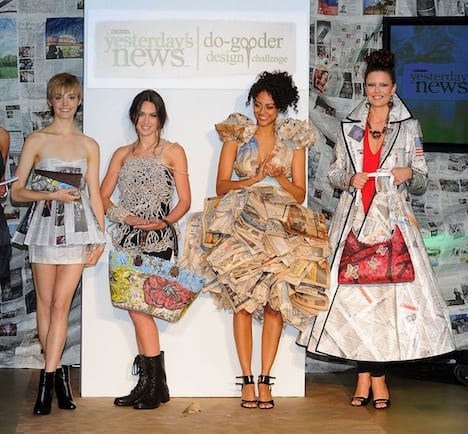 Ankle Boot w/Lug Sole Elastic Gore and Chunky Heel $59.99
19 – Elegant Wedding Day Newspaper Dress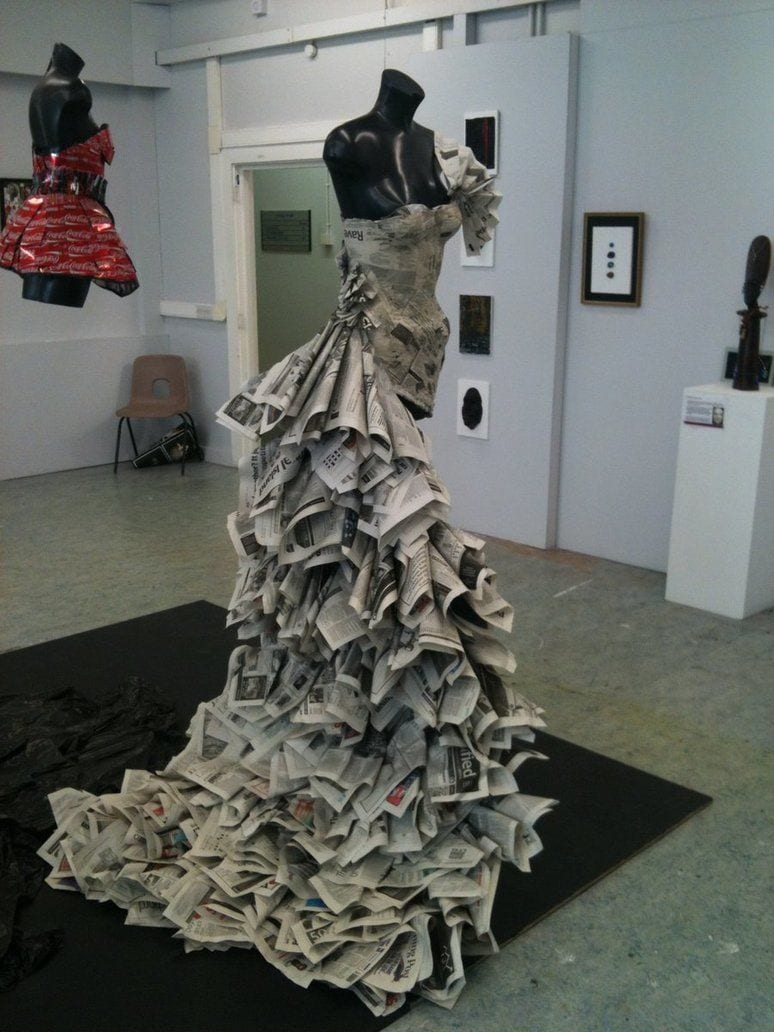 18 – Paper High Slit Dress
Who doesn't like a stylish slit dress? This one looks ravishing as it is completely made out of paper. The perfect way to look artistic and stylish at the same time.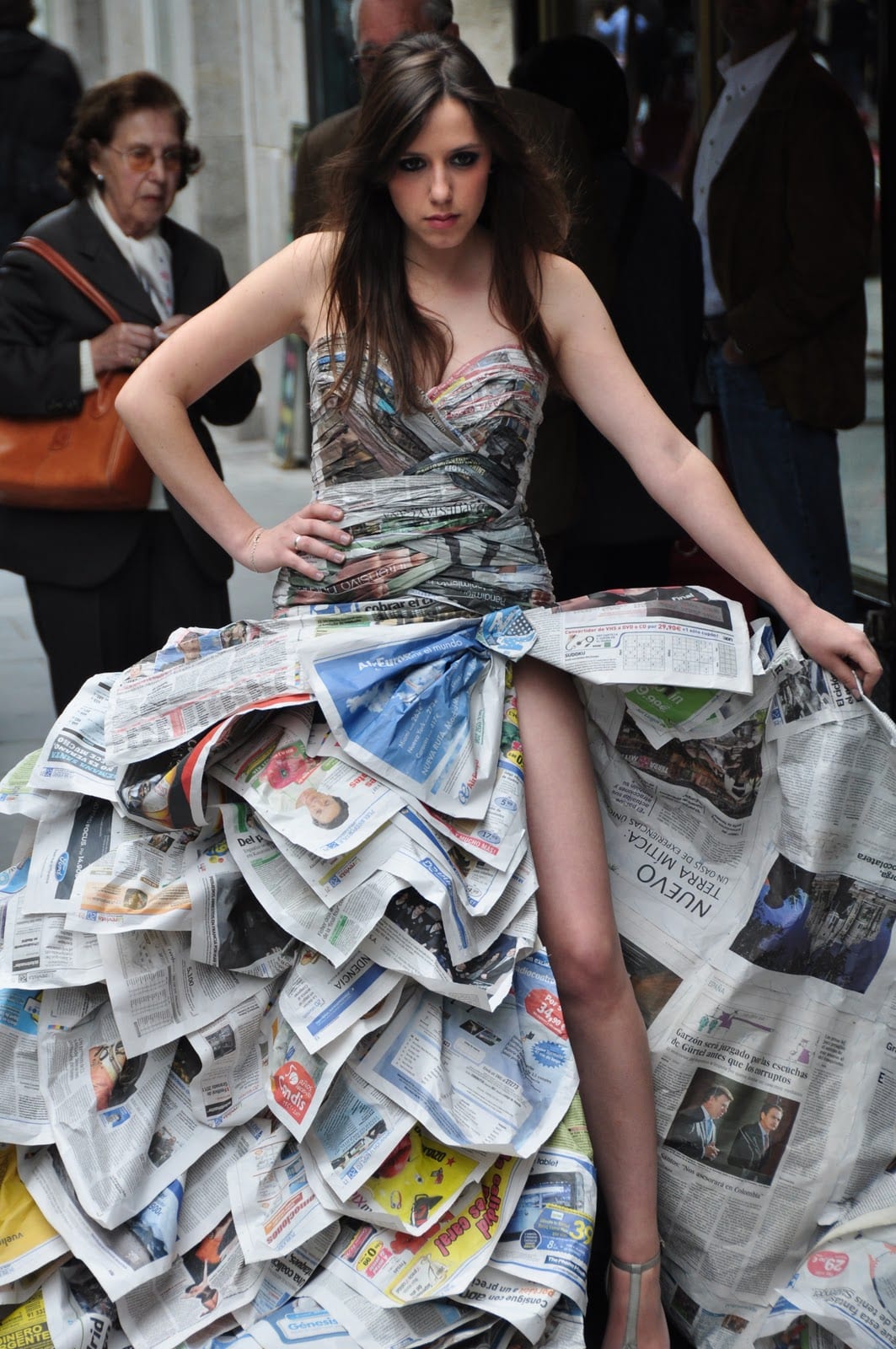 17 – A Blue Dress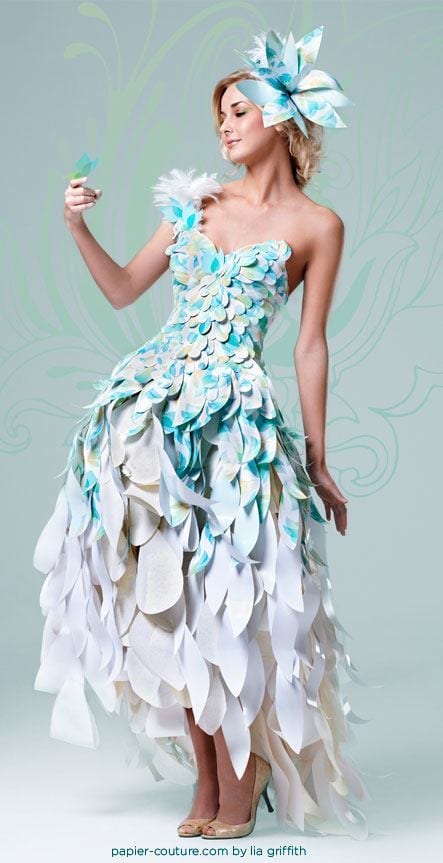 NINE WEST Women's Pumps $144.88
16 – Pink Frill Paper Dress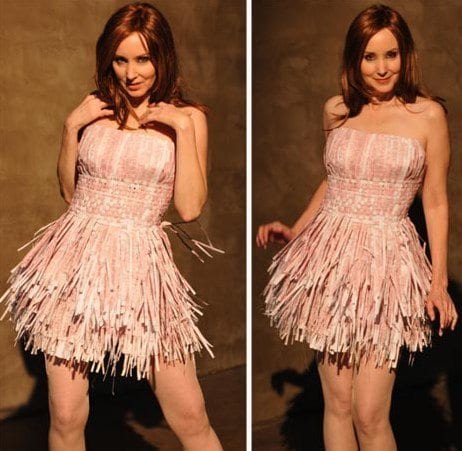 15 – Short Newspaper Dress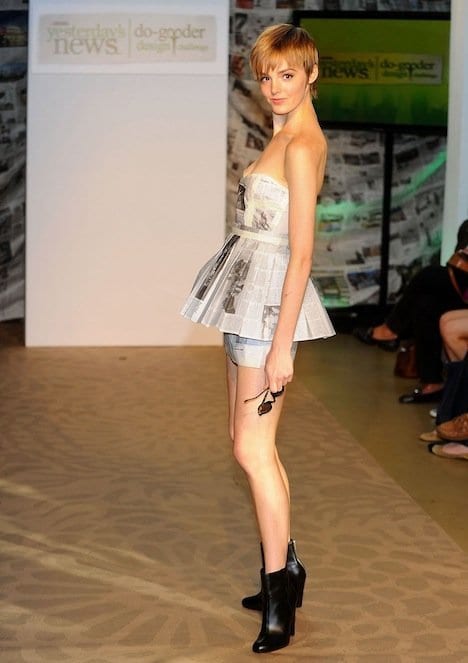 Ankle Boot w/Lug Sole Elastic Gore and Chunky Heel $59.99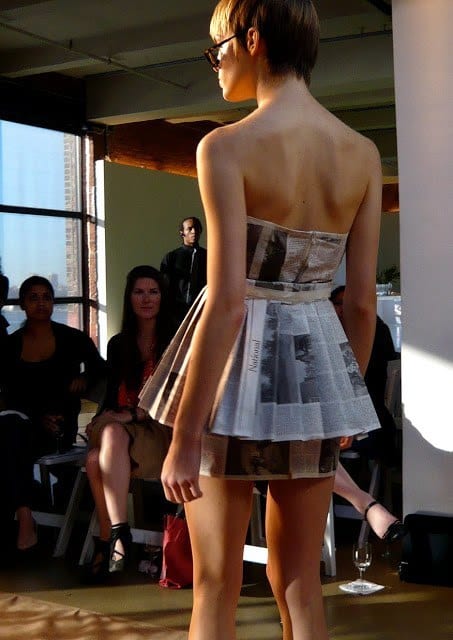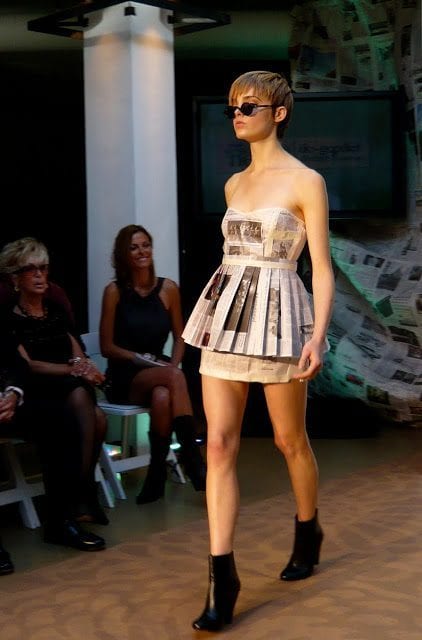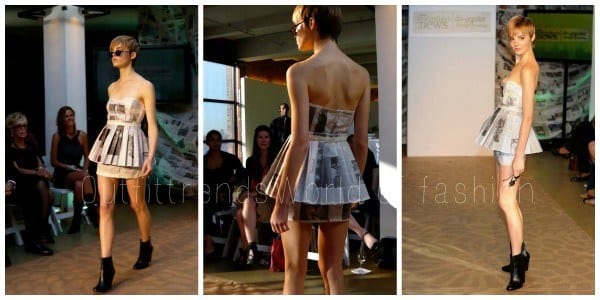 14 – Summer Paper Dress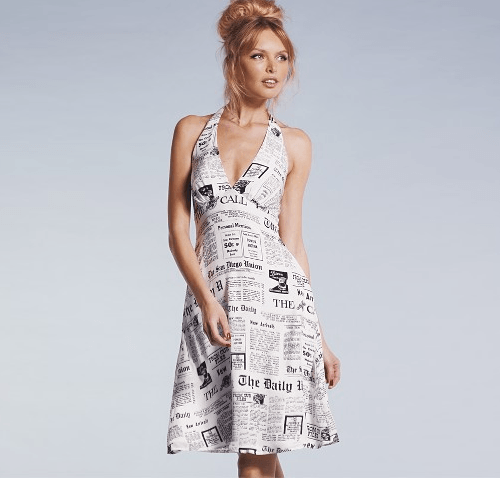 13 – Mosaic Style Paper Dress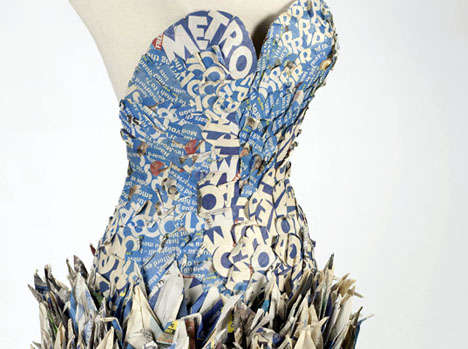 12 – Ballerina Paper Dress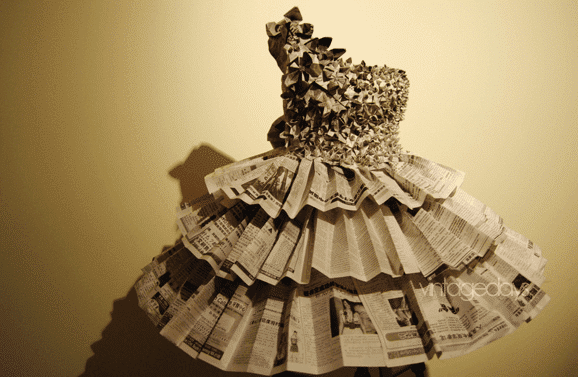 11- Wrap Up Paper Dress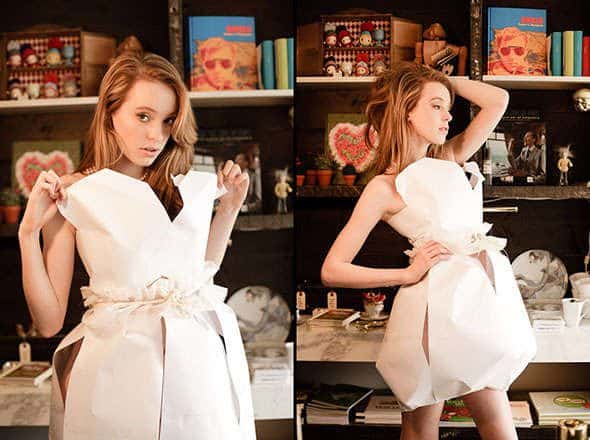 10 – Creative Paper Skirt For College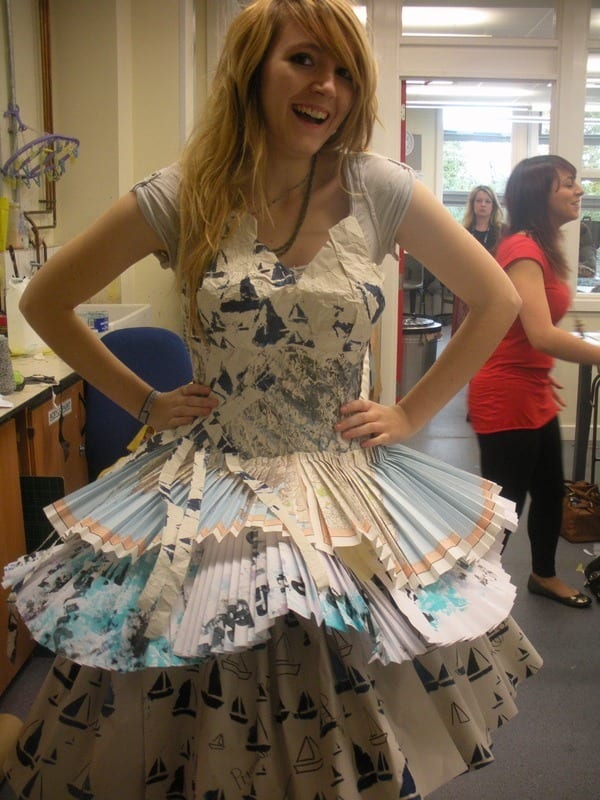 9 – Long Full Sleeve Paper Coat
Women's 2 Piece Long Sleeve Open Front Cardigans+ Skinny Pants Suits $40.99
8 – French Newspaper Dress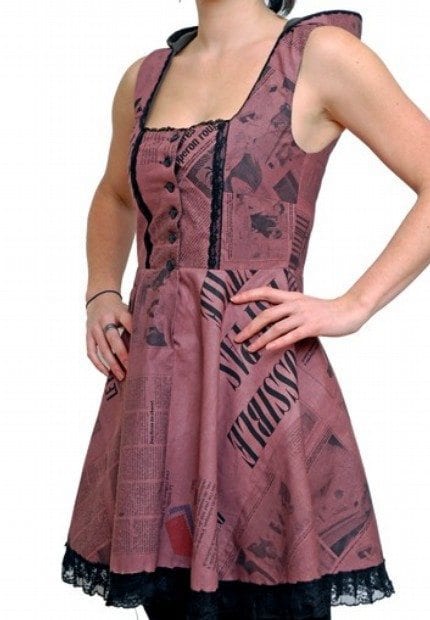 Women's V-Neck Bodycon Midi Dresses
7 – Helena Bonham Carter In A Paper Dress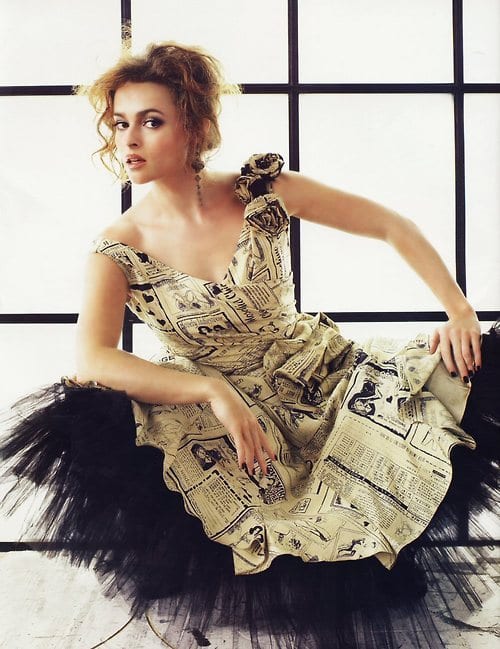 6 – Bodycon Paper Dress
This is a really basic and stylish bodycon paper dress.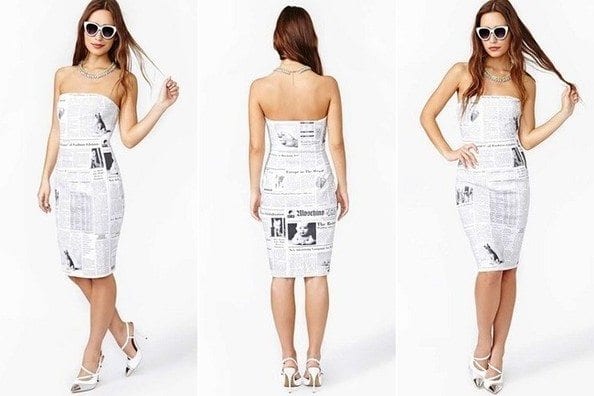 Girl's Spaghetti Strap Plaid Bodycon Summer Short Dress $18.99
5 – Textured Paper Dress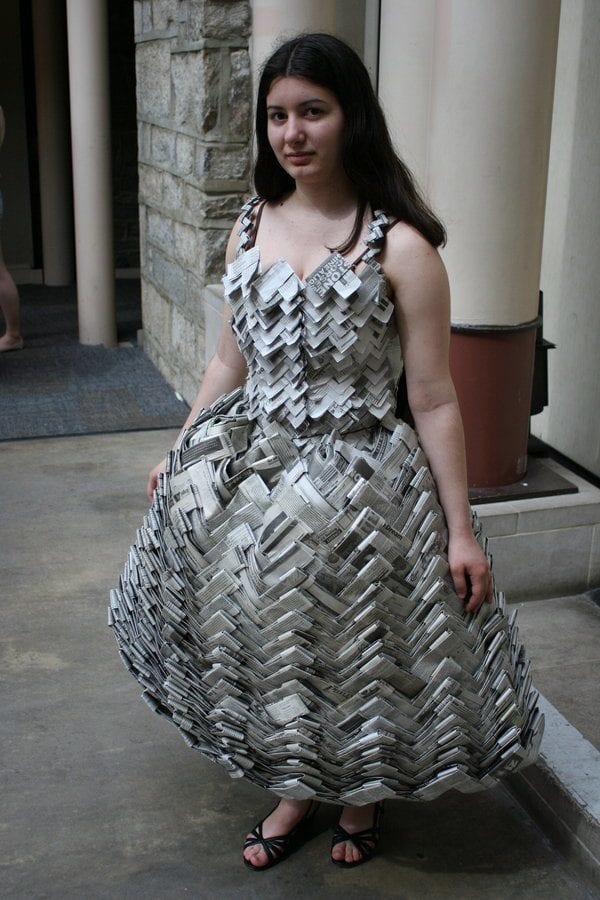 4 – Unique Paper Dress For Kids
This can be a perfect and unique outfit for a costume party. Everything in this look is made from paper which looks absolutely stunning.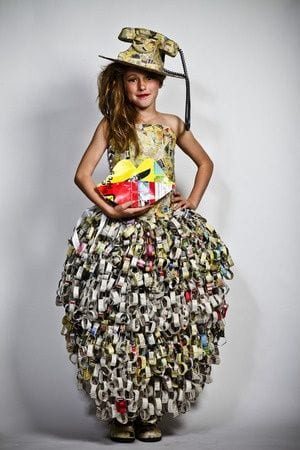 3 – Paper Tank Top
Paper tank tops are really common and easy to wear. So if you don't want to be extra with your dressing, you can wear paper tank tops with denim.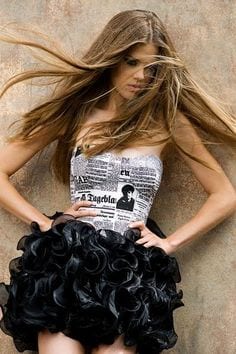 Women's Casual Sleeveless Workout Crop Tank Top $5.99
2 – Rolled Magazine Top
You can also make a top by just rolling the magazines and combining them in a beautiful way. Wear it with a paper skirt or pants and you are ready with a beautiful and unique outfit.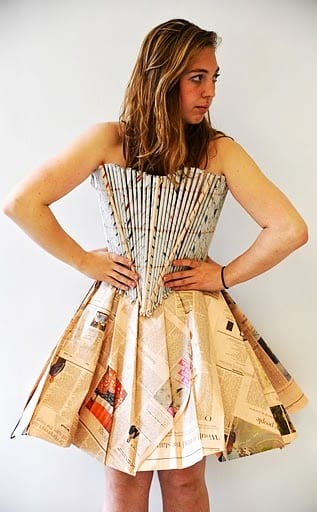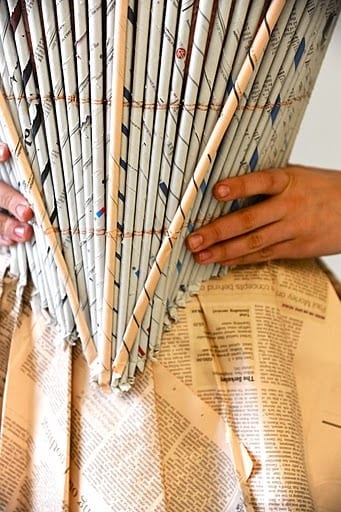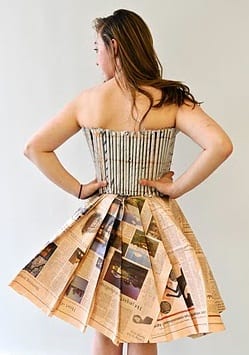 1 – Flower Newspaper Dress
To add some more beauty and creativity, you can also add paper flowers to your DIY dress.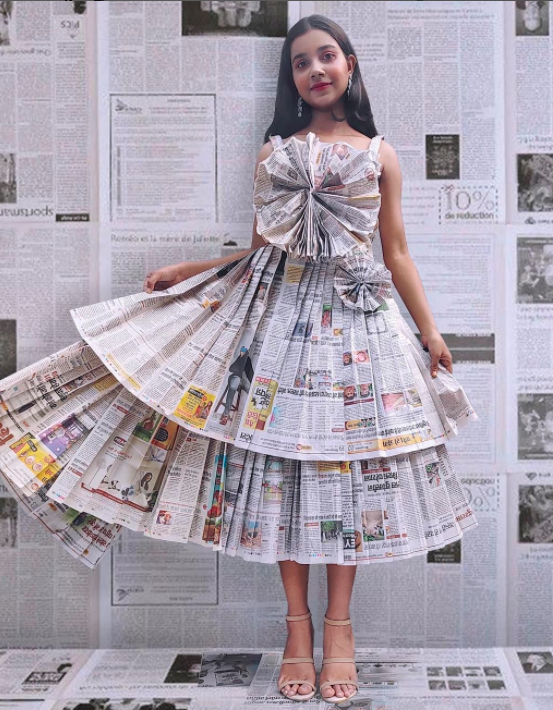 Frequently Asked Questions
Q. Can clothes be made from paper?
Ans. Yes, of course, paper clothing is quite common and in trend these days. You can make any kind of dress or shirt with them and you can also wear them casually if you are comfortable in them. You can also show your DIY and creative skills by making a paper dress by yourself. The paper clothing trend was in high demand in the 1960s which is still followed by some fashion lovers. It is a unique and different trend that will definitely make you stand out from every other person.
Q. What year were paper dresses popular?
Ans. As mentioned above, paper clothing was popular in the 1960s. People were fascinated and attracted to the idea of dresses made from paper. Although the fashion trend didn't last long, it is still considered a creative approach to the new fashion trends. Nowadays, we can see many high-end fashion brands displaying their paper dresses on fashion shows. Not everyone can wear and slay paper dresses easily, so if you are daring enough, you should definitely try it out.
Q. Can you wear paper dresses?
Ans. Well, you can definitely wear paper dresses if you want to. If you want to try something new and look different from everyone else, then you should definitely hop on this trend. Especially newspaper shirts are quite common and easy to wear. You can add different accessories and shoes to your look and wear them like any normal dress.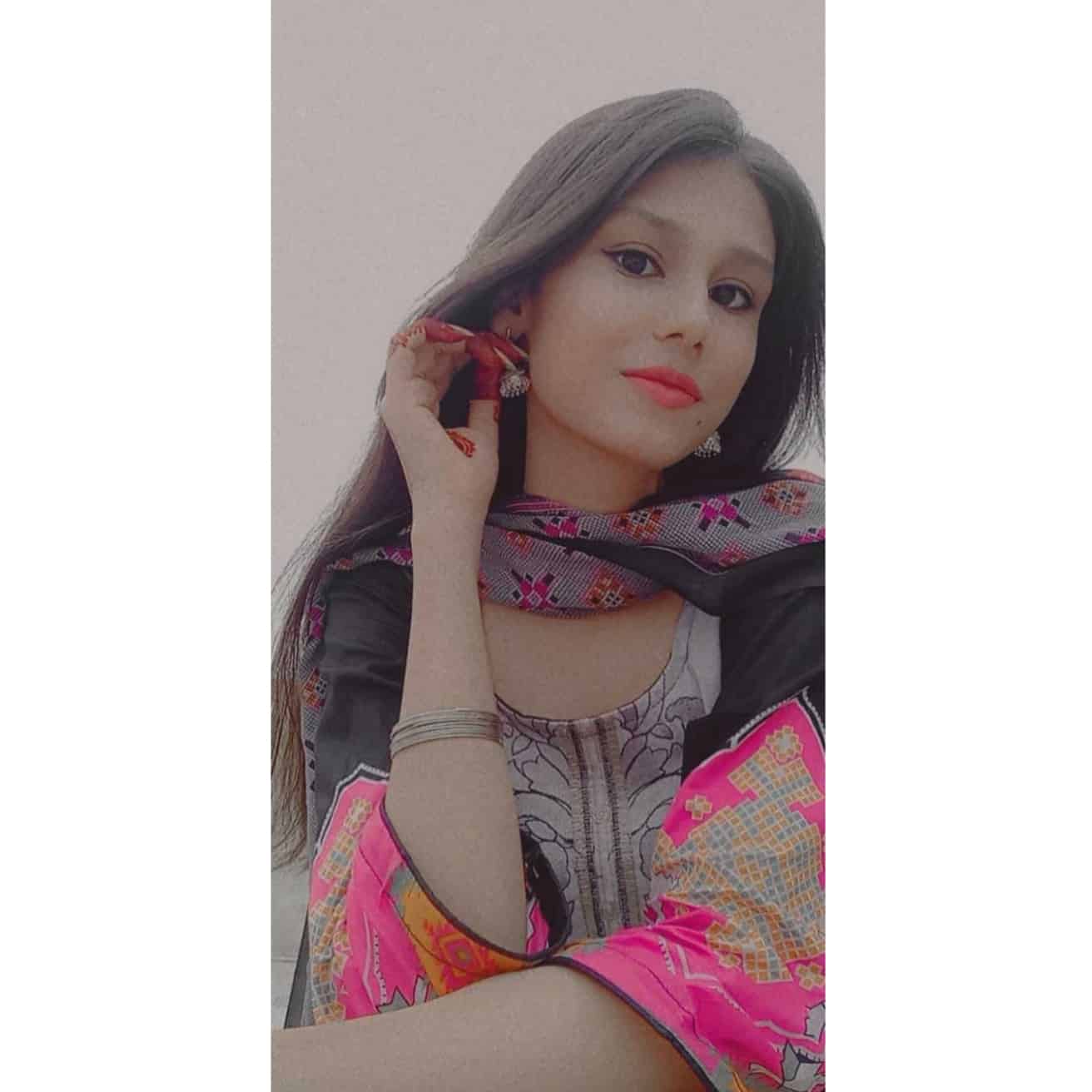 Yumna is an undergraduate business student and a freelance writer. Her life revolves around writing and reading. Being an introvert, she might not speak much but she can write for you as much as you want: )