How to Wear Mini Dresses. Every girl wants to look amazing during summer and one of the easiest and sassiest ways to achieve an epic silhouette is to venture towards the sleek and sexy mini dress.
But how do you go about wearing a mini dress? What footwear is best with them? And which accessories are the most effective with mini dresses? This post has some great tips on how to pull off your perfect mini dress look.
Best Ways to Style Your Mini Dress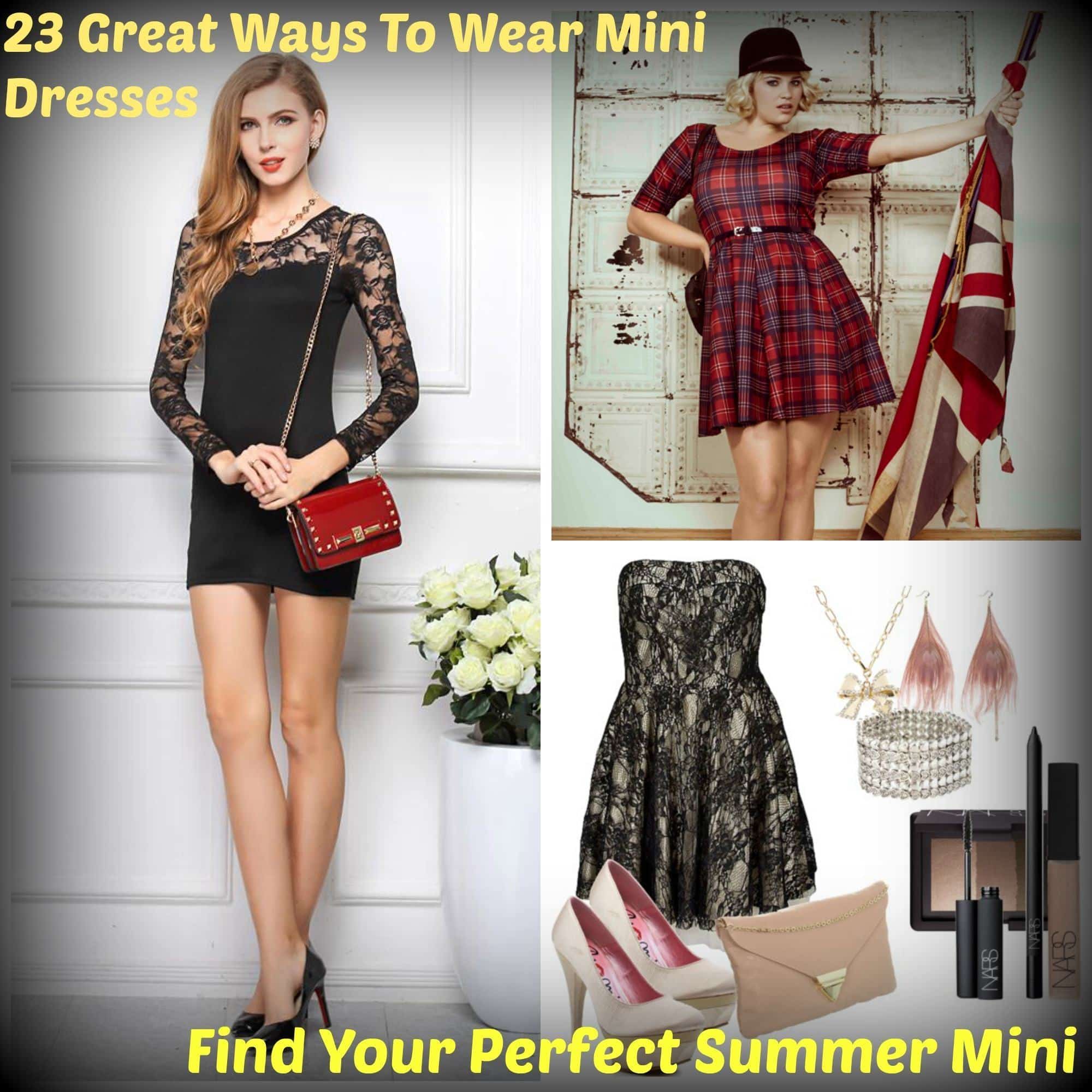 #23- Layered floral mini dress with straps. Pair with ankle strap heels for a gorgeous summer look.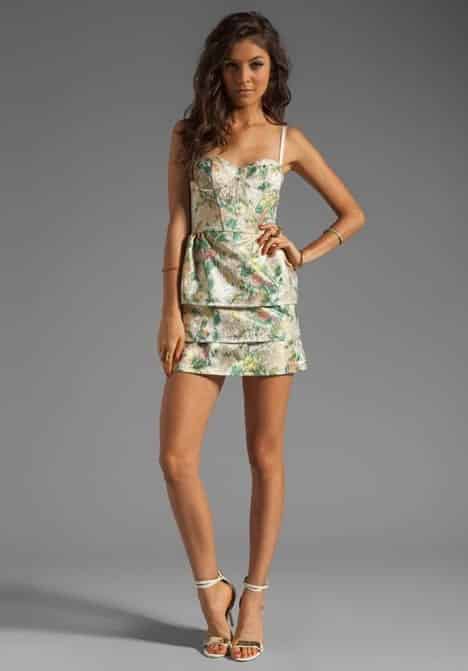 via
Also check out [highlight]Shirt Dress Outfits-27 Ways to Wear Shirt Dress in Different Ways[/highlight]
#22- Halterneck mini dress with shaped hemline and contrasting floral design. Perfect party wear.
#21- Lolita style mini dress with lace shoulder caps. They look great when matched with heeled wedges.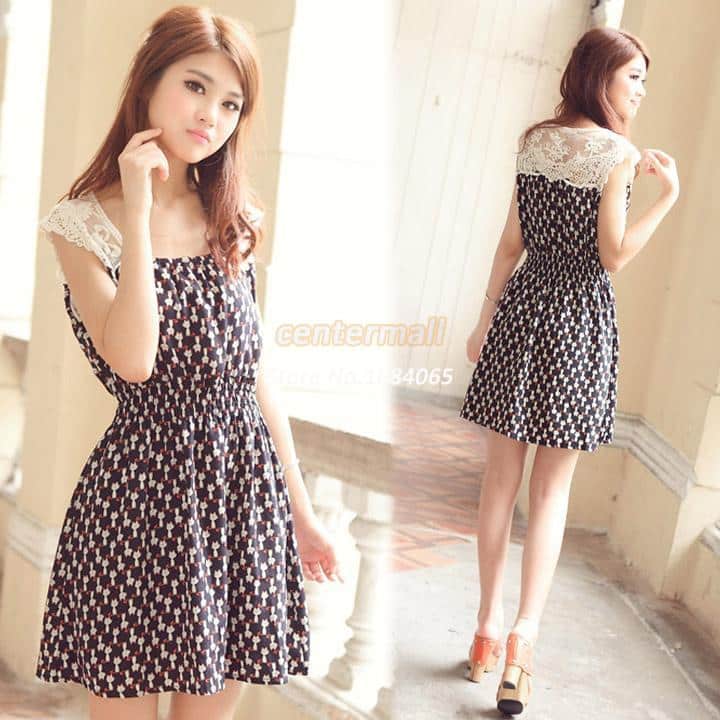 via
Mini Dress Shapes and Styles – Mini dresses are available in such a vast variety of styles that it is super easy for every girl to find her ideal look. Mini dresses can be found for all events and occasions from casual beach outings all the way to party nights and clubbing. Shapes from sleek and sexy figure huggers to rara style skirts to asymmetric sleeves, there is something for everyone. Be sure to choose the right style for the right occasion. Sexy figure huggers may look the part but will not be the most comfortable dress for the beach, why not choose a loose skirted mini dress instead? Keep the skimpy and saucy numbers for the dance floor as these are the perfect way to get your figure noticed!
#20- Geometric print mini dress. Loose fitting so great for beach wear. Match this with cute bangles and flip flops.
#19- Embossed evening wear mini dress with matching clutch bag and statement silver heels.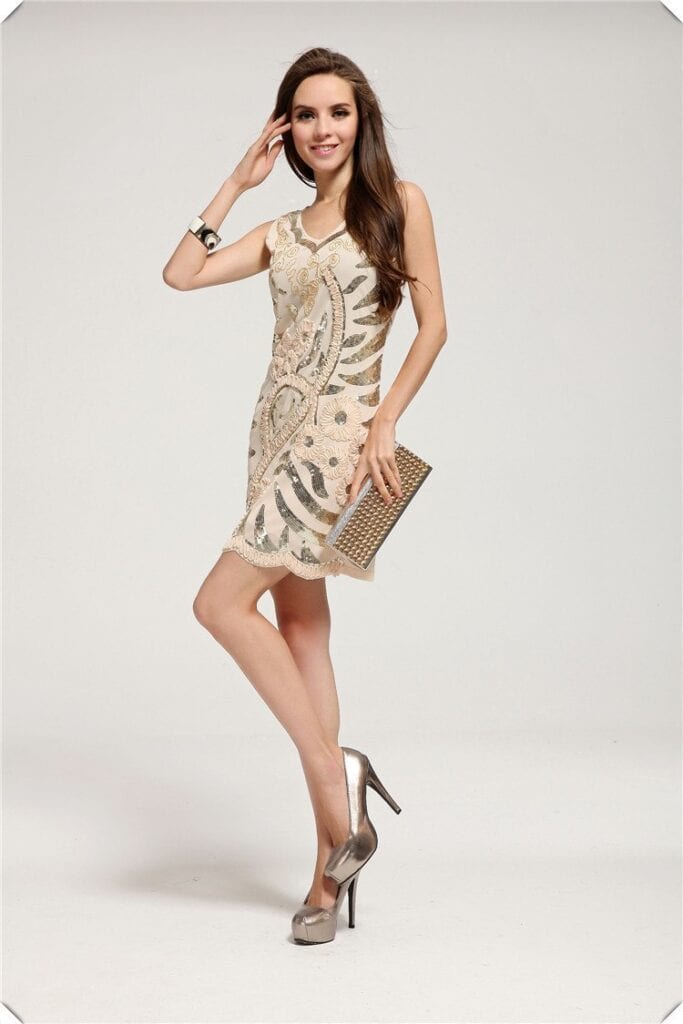 via
Do have a look at [highlight]How to Wear Bell Sleeve Dress-23 Outfit Ideas with Bell Sleeve[/highlight]
#18- Perfect beach combination. Geometric loose fitting mini dress with matching wide brim sun hat and tote bag. Accessorise with chunky bracelet and heavy pendant.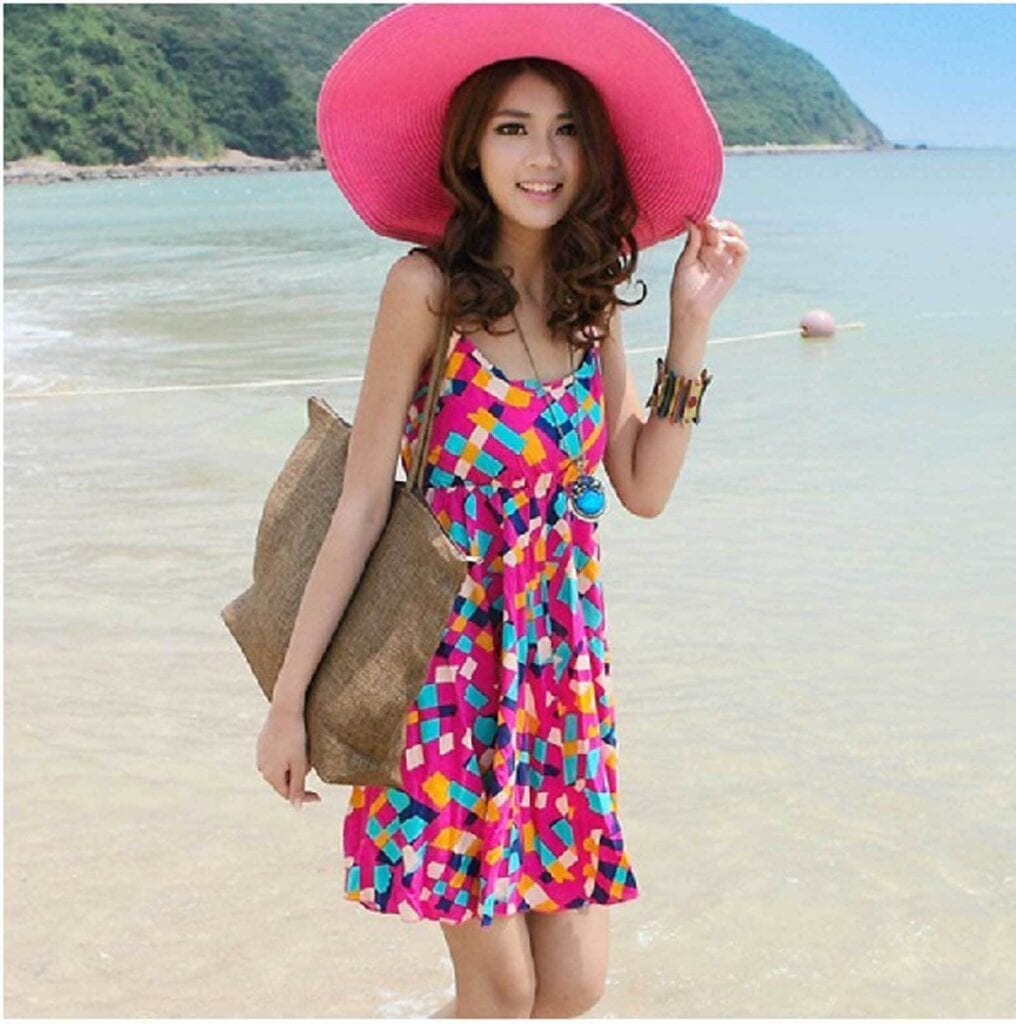 via
#17- Sarah Hyland in a sparkly mini dress with matching silver clutch bag, silver bangle and silver peep toes.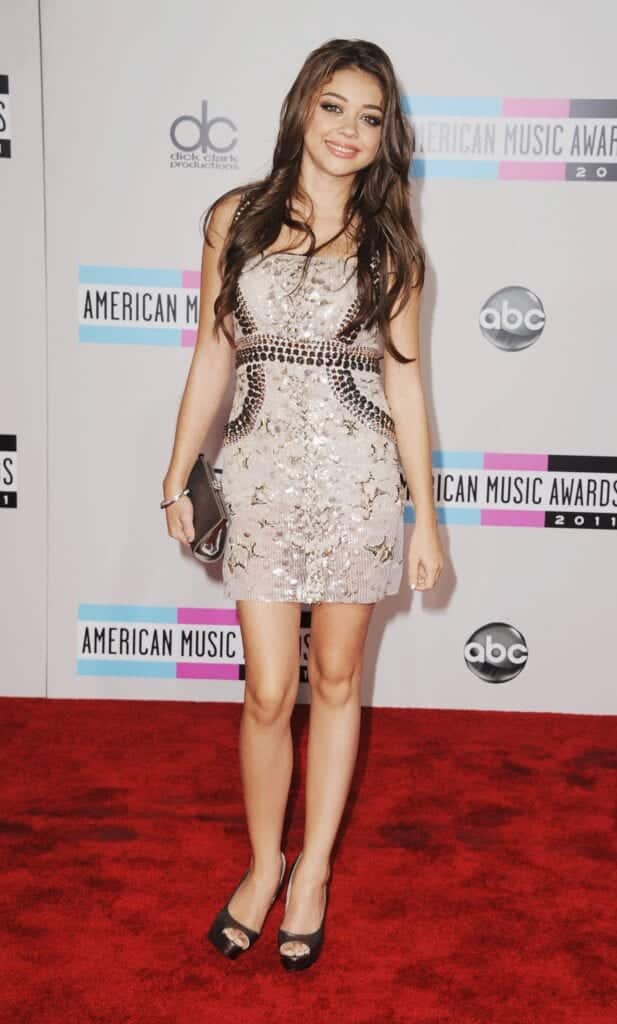 via
#16- Loosely fitted slit-sleeve mini dress. Great summer wear and perfectly combined with natural brown clutch bag, necklace and weave strap heeled sandals.
Ideal Accessories For Mini Dresses – Clutch bags are a winning choice for most dress outfits but even more so for the mini dress. Two small and simple items brought together to create a bigger and better image. With plain mini dresses you have a broader spectrum of accessories to play with so why not experiment with chunky necklaces or multiple bangles? Or even break colours up with a thin belt? If wearing printed and patterned mini dresses be careful not to over do it with too much bling as this can completely throw the style and can ruin your desired look. People sometimes overlook the use of hair accessories. Use these to their full potential. From simple hair clips to fully loaded headbands and bandanas, all hair accessories have the ability to completely change the look of an outfit for the better.
#15- Kourtney Kardashian in a white lace mini dress matched with nude tone handbag and gladiator sandals.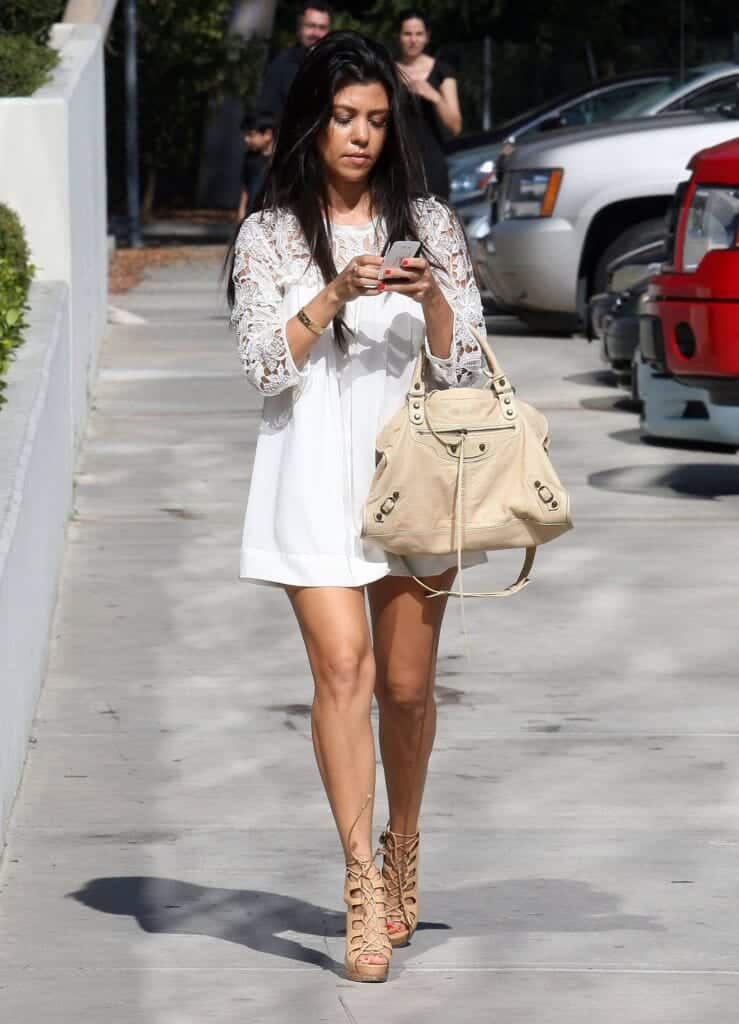 via
Don't miss out [highlight]Night Club Outfit Ideas-30 Cute Dresses To Wear At Night Club[/highlight]
#14- White off the shoulder mini dress with blue design. Contrasting brown leather ankle boots.
#13- Thick strap, fitted white mini dress with zigzag hemline. Matched with nude tone heels. Great city style.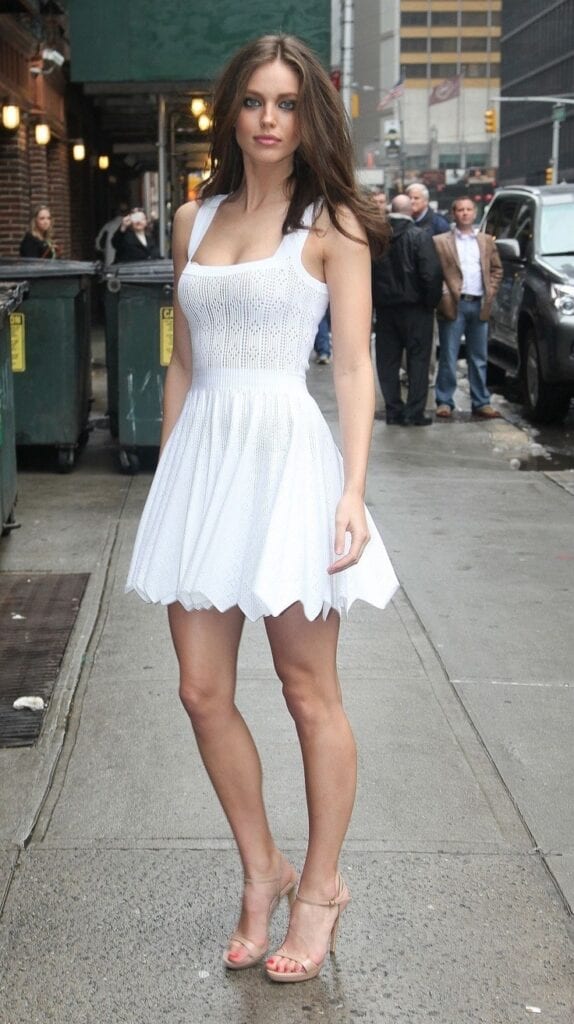 via
#12- Black fitted, ruched mini dress with matching clutch bag. Perfect red carpet or formal evening style.
#11- Adorable floral print minidress with black halterneck. With white T-bars and chunky gold bracelet this looks perfect.
Footwear To Wear With Mini Dresses – Heels are every girls choice of footwear, especially when it comes to party nights. Heeled pumps, peep-toes, wedges, thigh high boots, ankle boots and t-bars are all fantastic choices when pairing shoes with mini dresses. Heels have a great way of making legs appear longer, and even more so when matched with short skirts. Thigh high boots are a great way to create the long leg look for girls who may not be as confident about their legs.
#10- Jennifer Lopez in a leopard print mini with black leather thigh high boots. Stunning look.
#9- Look with attitude. Black and white striped mini with leather jacket and thigh high boots. Great city look.
#8- Saucy asymmetrical sequin mini dress with black pvc pumps. Chunky jewelled bracelets complete the look.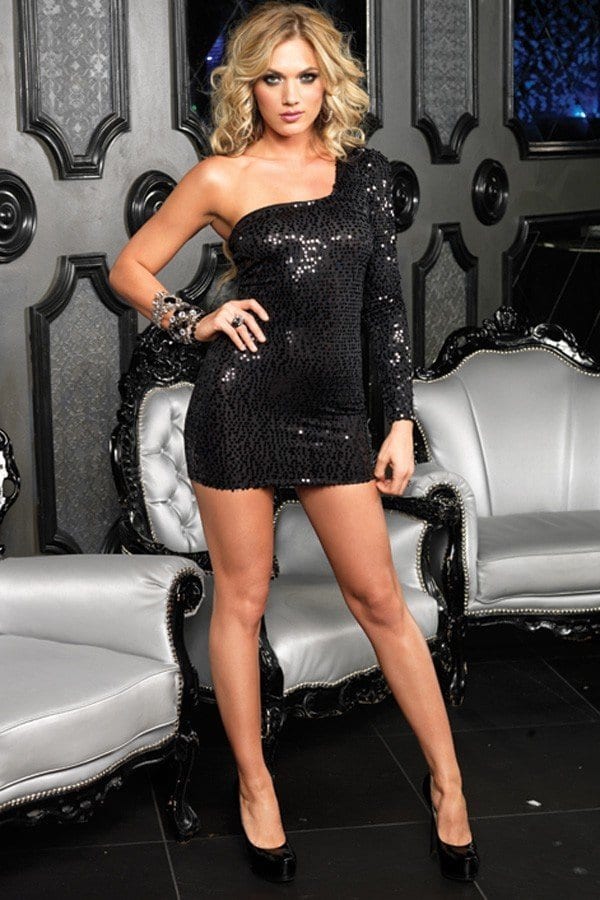 via
#7- Casual mini dress with natural look. Brown boots and matching shoulder bag finish the look beautifully.
#6- Purple fitted mini dress with side sequin detail. Hessian tote bag and nude tone wedges.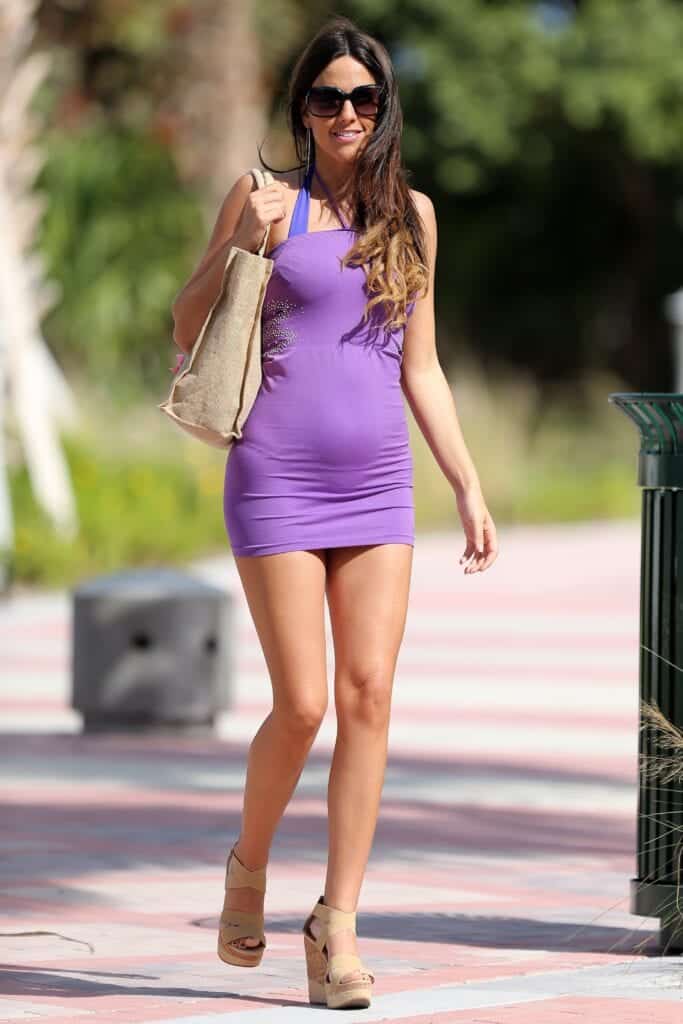 via
Some Final Top Tips – It is vital you wear properly fitted underwear as badly fitted underwear will show through your mini dress and leave ghastly bra and pant lines. Don't shy away from stockings or sheer tights. These make legs appear smoother and can also give a subtle shine.
#5- Great prom or evening event combination with strapless mini dress.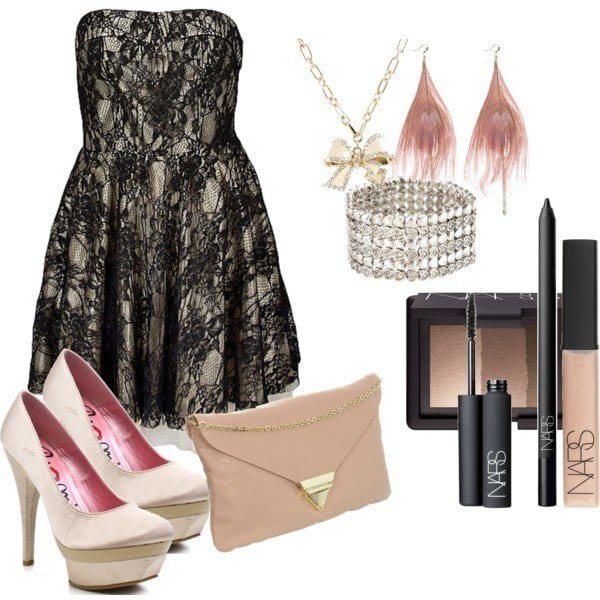 via
#4- Plain black mini dress with lace sleeves. Match with black pumps and contrasting red chain strap handbag.
#3- Plus size tartan mini dress. Gorgeous look with flats, shoulder bag, statement hat and thin belt. Stunning look.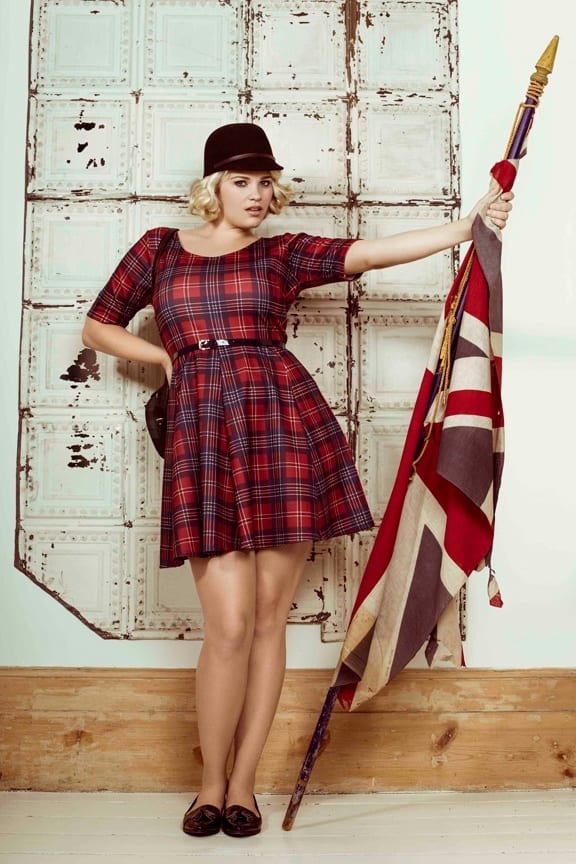 via
#2- Natural look with floral print mini dress and brown leather waistcoat. Matching belt, bag and boots make this look perfect for travelling.
#1- Cute and sexy plus size tartan mini dress with shoulder caps and collar. Little lace up sides create an eyecatching look. Platform pumps finish this style beautifully. Perfect for parties.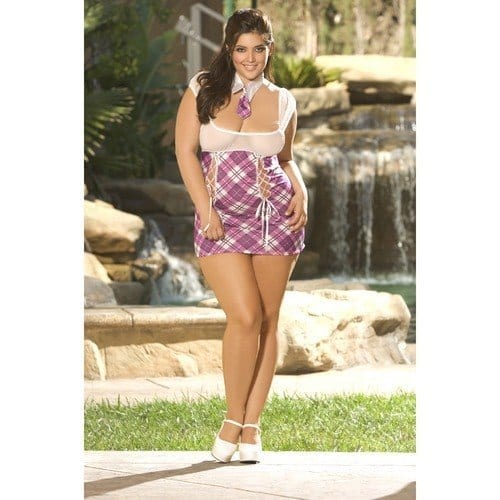 via